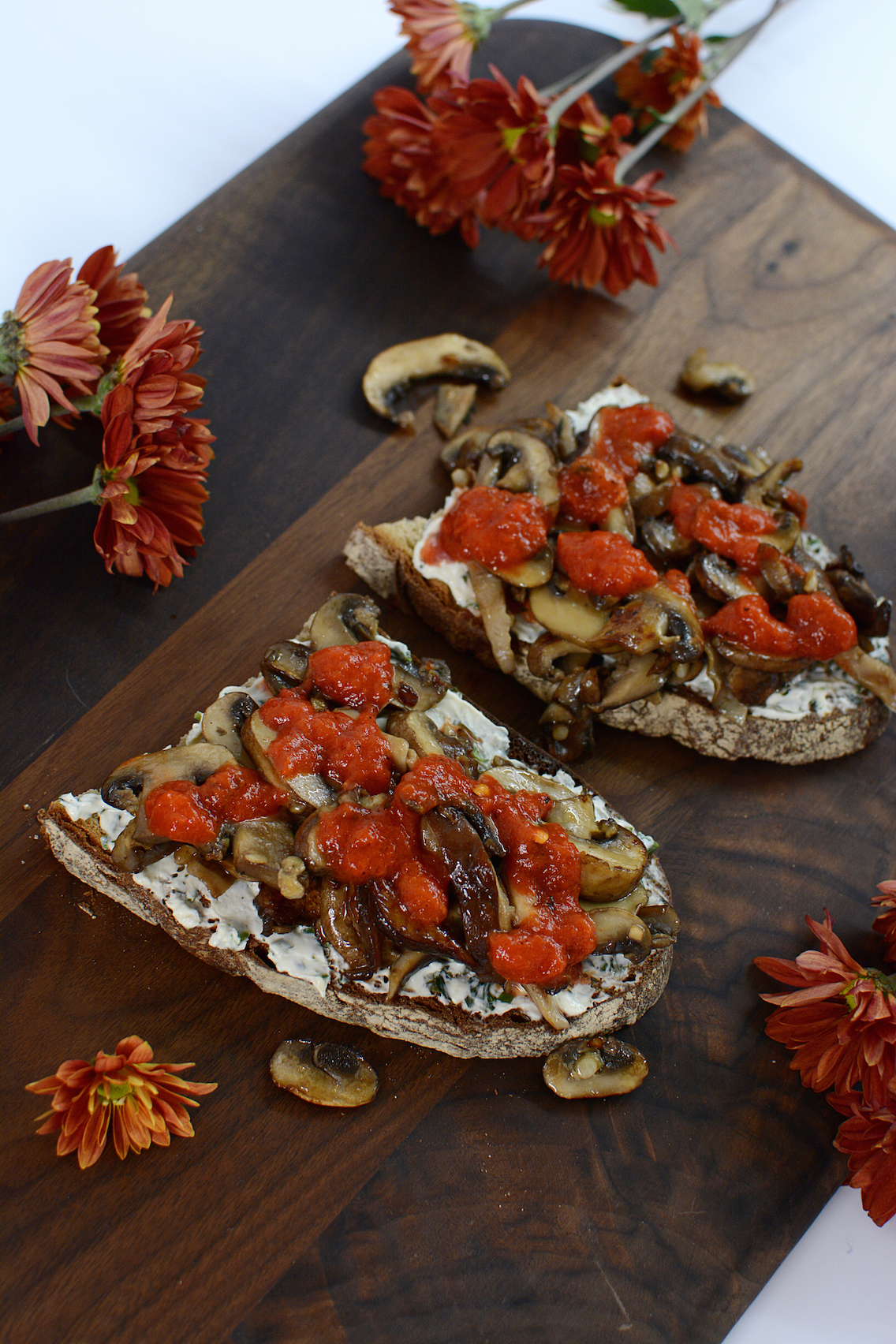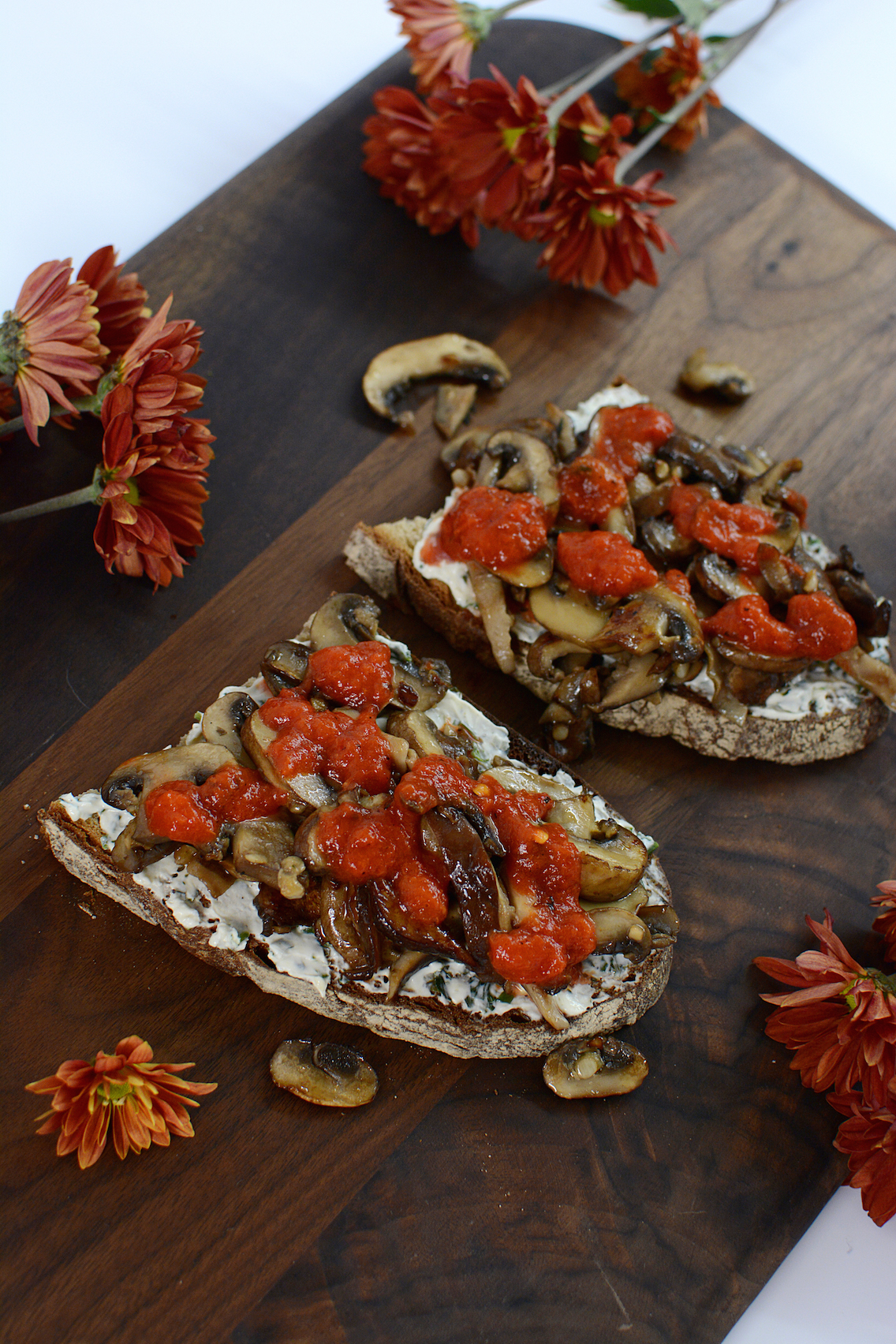 Long ago when I started my Instagram account, I made my username "MushroomStew" after all the inside jokes in my family about our mutual love for mushrooms. Little did I know that the name would stick… actually it would stick so much that many of my closest friends now call me "Mushie".
So when Caitlin of Public Lives, Secret Recipes asked me to share my best secret recipe with her, I knew EXACTLY which recipe I wanted to share…
Mushie Toast! A recipe of my own creation born from my adoration for the humble fungi.
Sherried sautéed mushrooms are piled atop crusty delicious toast with a healthy shmear of herbed goat cheese and a drizzle of roasted red pepper relish. Delicious, impressive, and SUPER easy — you can grab the recipe on Caitlin's blog now! Be sure to follow her beautiful Instagram too!