I think it's safe to say that in addition to cozy fireside luncheons at RL, fountainside luncheons at Restoration Hardware's 3 Arts Club Cafe have become my FAVORITE kind of lunch dates.
I mean, how can you not love an enormous, Restoration Hardware-designed atrium restaurant complete with its own large fountain, serving up everything from Au Cheval-style burgers to Doughnut Vault doughnuts and the BEST scrambled eggs you'll find in Chicago. This is the sort of place you arrive at and never want to leave. The sort of place you walk into and fall MADLY in love with!
FULL STOP.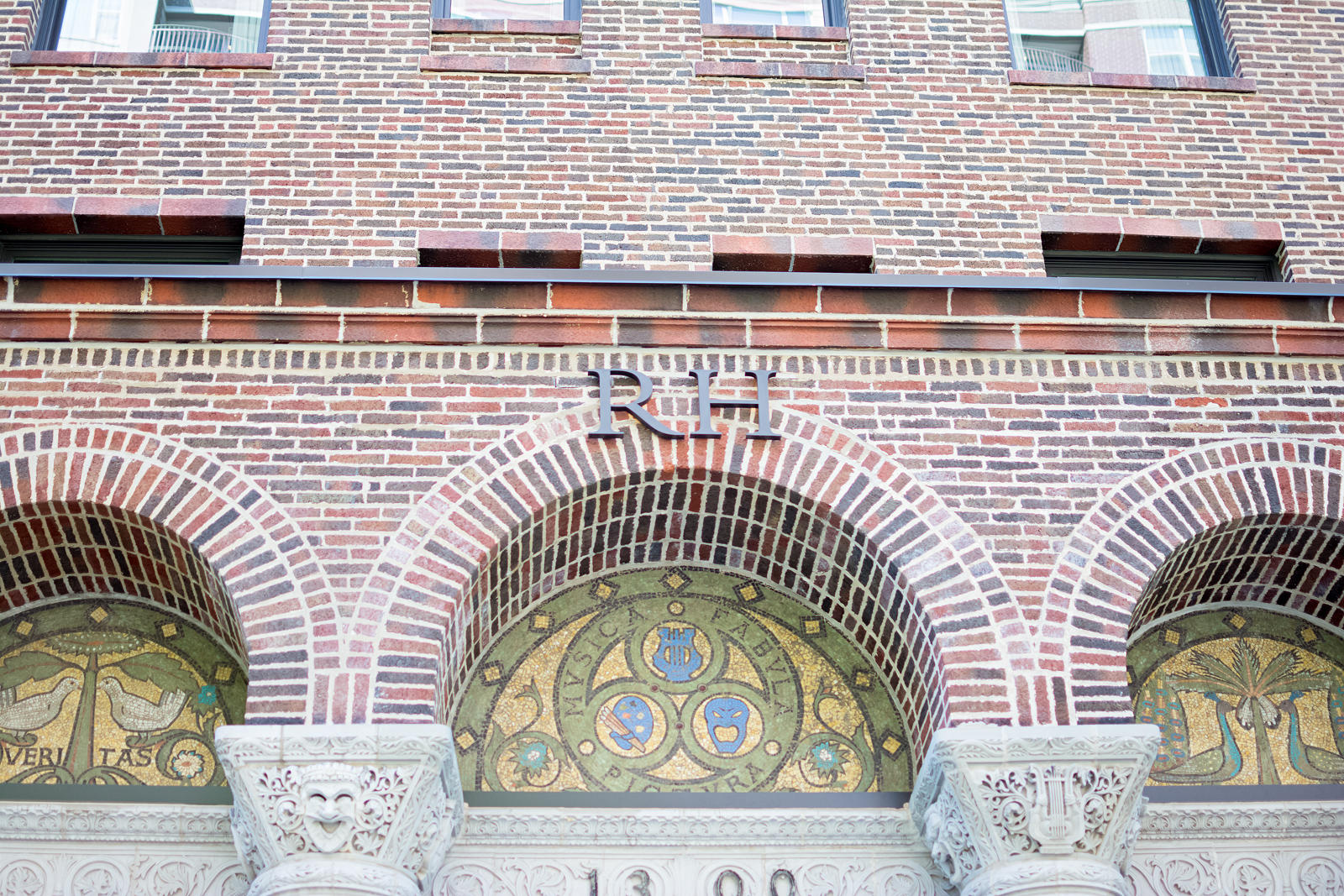 I'll be honest, when I first heard about the concept of an interior design showroom-turned-gourmet Hogsalt restaurant, I was skeptical. I had absolutely no idea what to expect!
But I have a long love-affair with pretty much every Hogsalt restaurant concept (Au Cheval, Doughnut Vault, and Green Street Smoked Meats just to name a few) and my first visit to 3 Arts Club Cafe quickly turned into many, many more.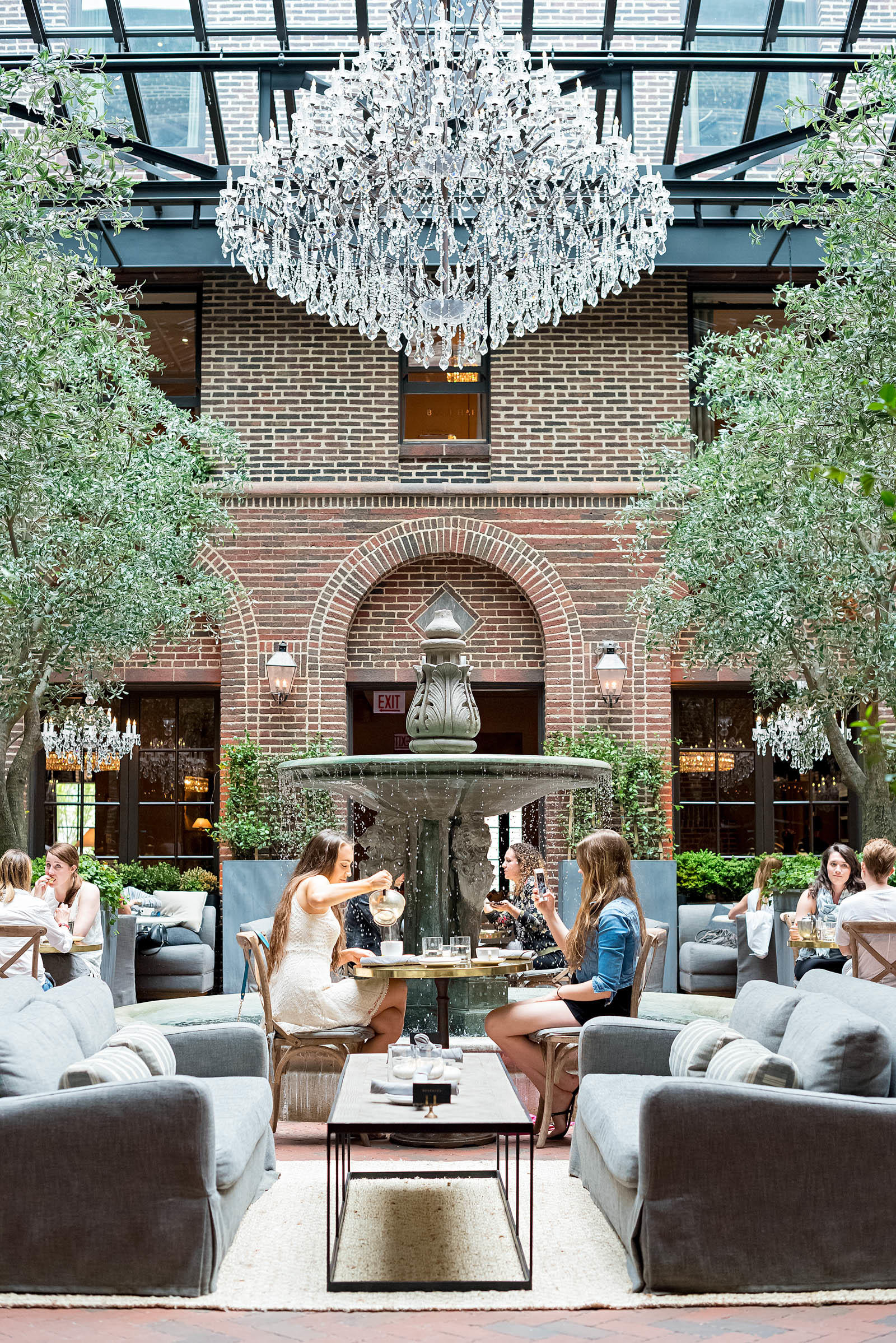 Maybe it's just that I can eat lunch on a comfy Restoration Hardware couch surrounded by Chicago's glitterati…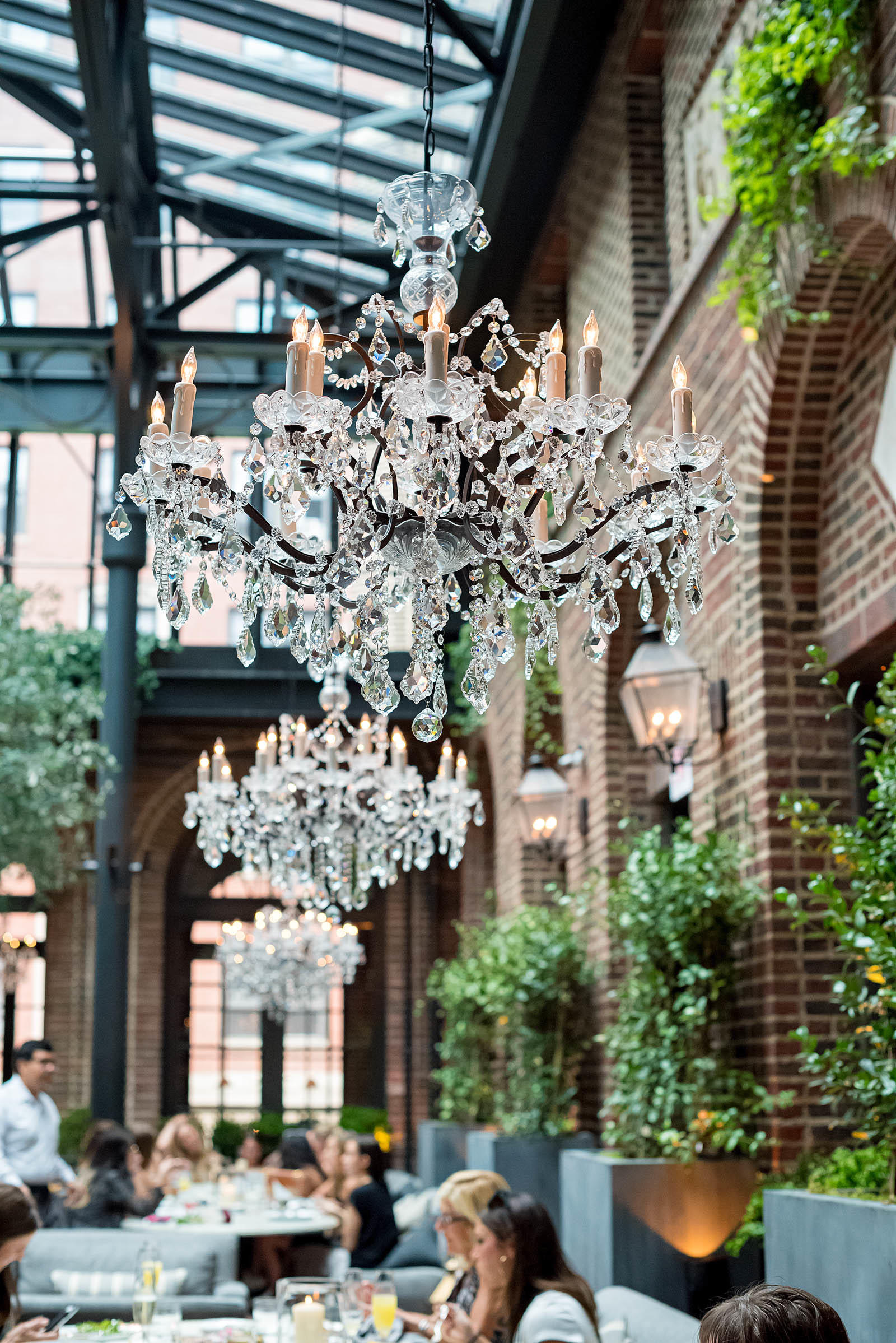 Maybe it's just because I love a space decked out in chandeliers that actually serves good food…

Or maybe it's just because I can sit next to a stunning fountain under the branches of several beautiful trees while soaking up Vitamin D from the ample sunshine pouring in from above…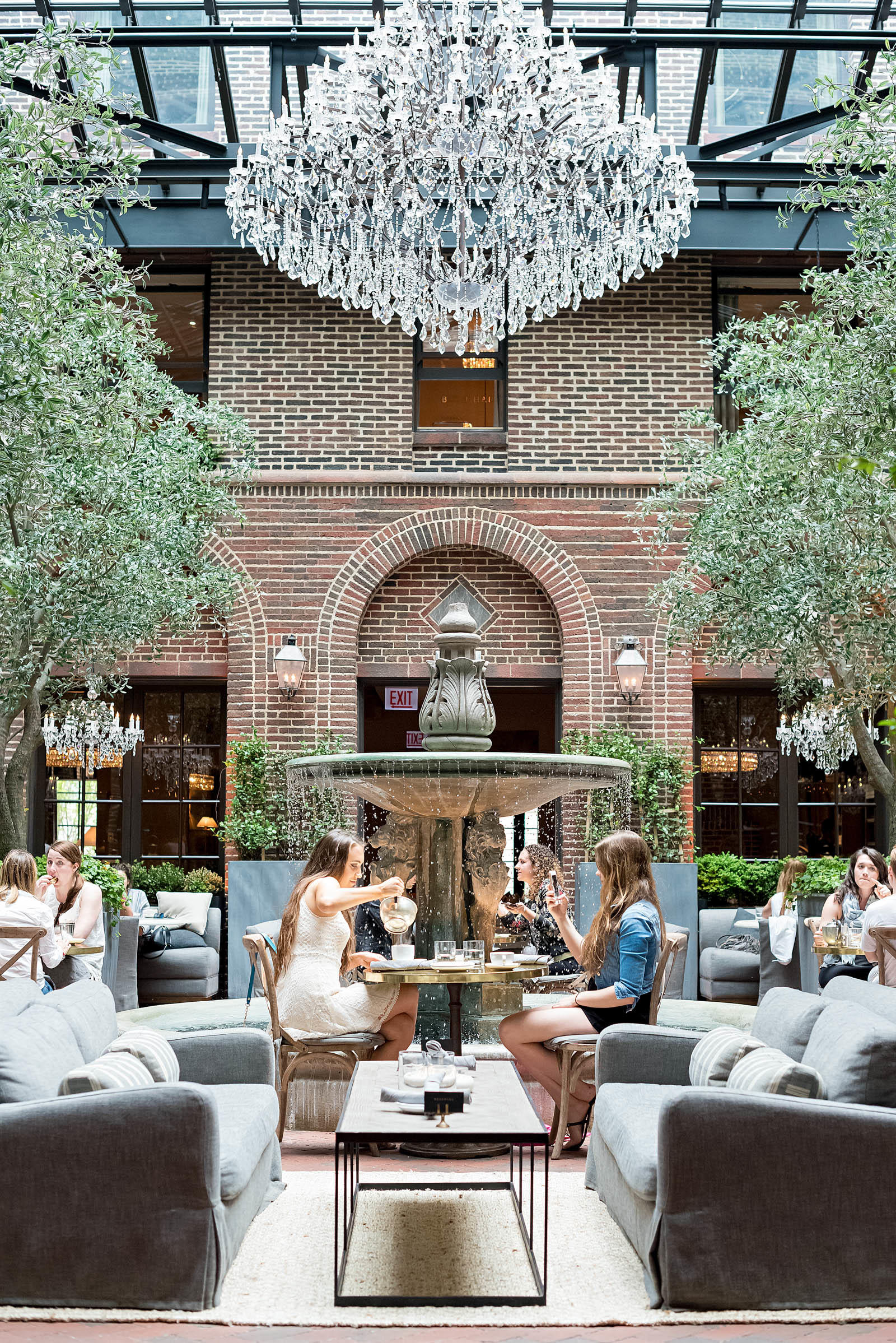 But at this point I've stopped analyzing my adoration for 3 Arts Club Cafe… I just go and go often.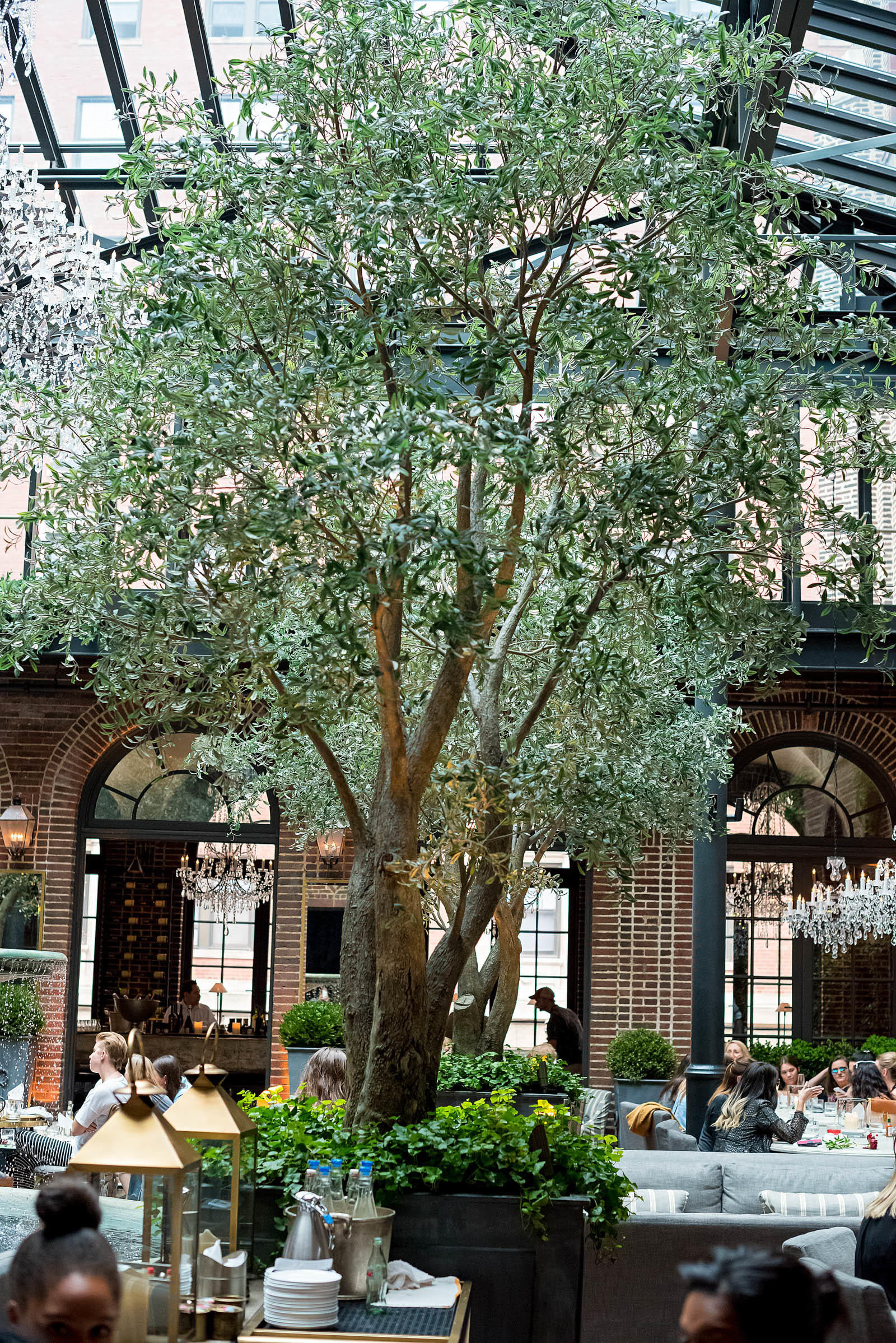 This is one of the chicest spaces I can think of to have a lunch date!

And the ample greenery around the main atrium is positively soul-soothing.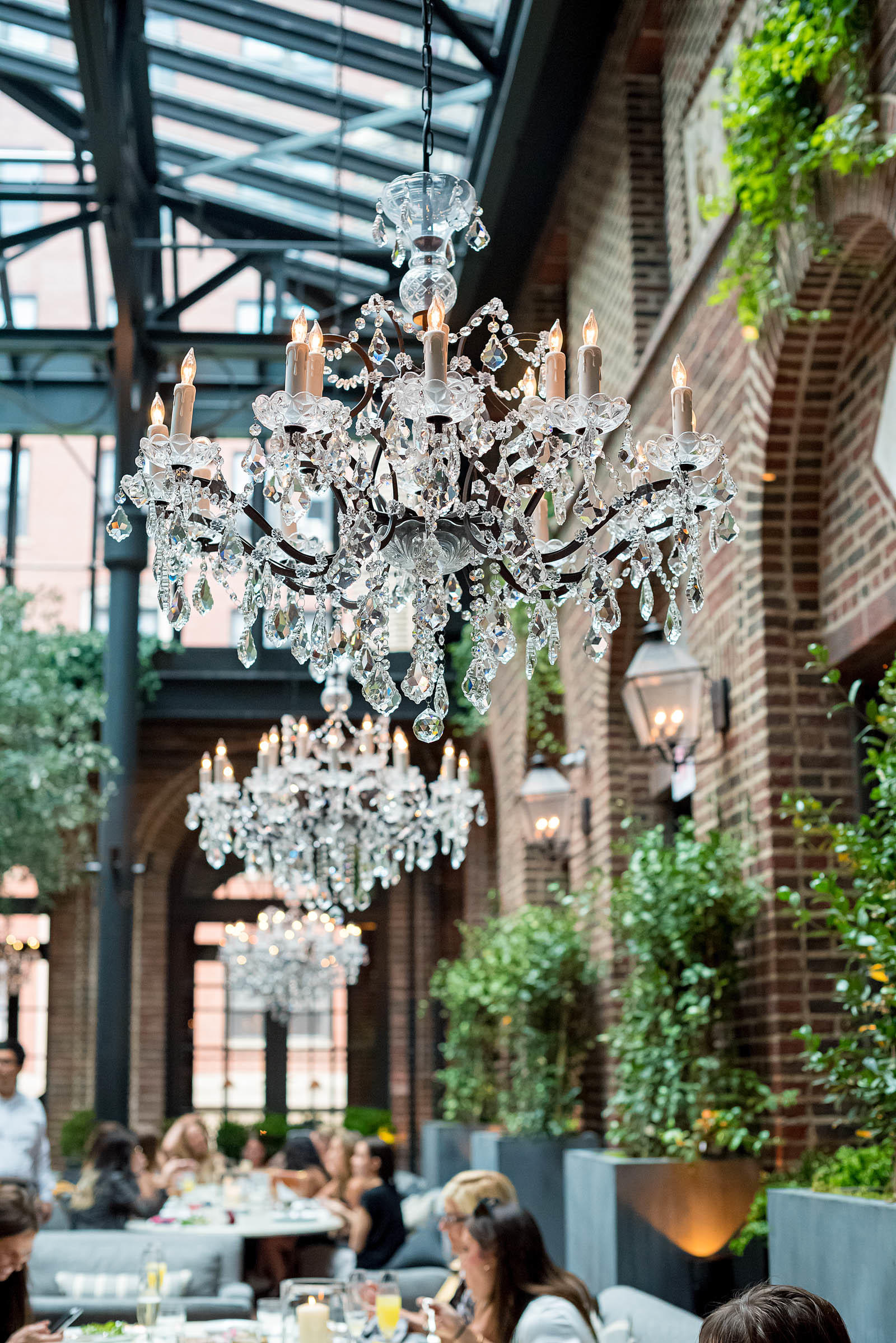 I mean, it has dozens of chandeliers overhead that twinkle at you while you're eating one of the best burgers Chicago has to offer. How could a style-obsessed Chicago foodie resist the allure of such an oasis?
Well I don't resist. I don't even try!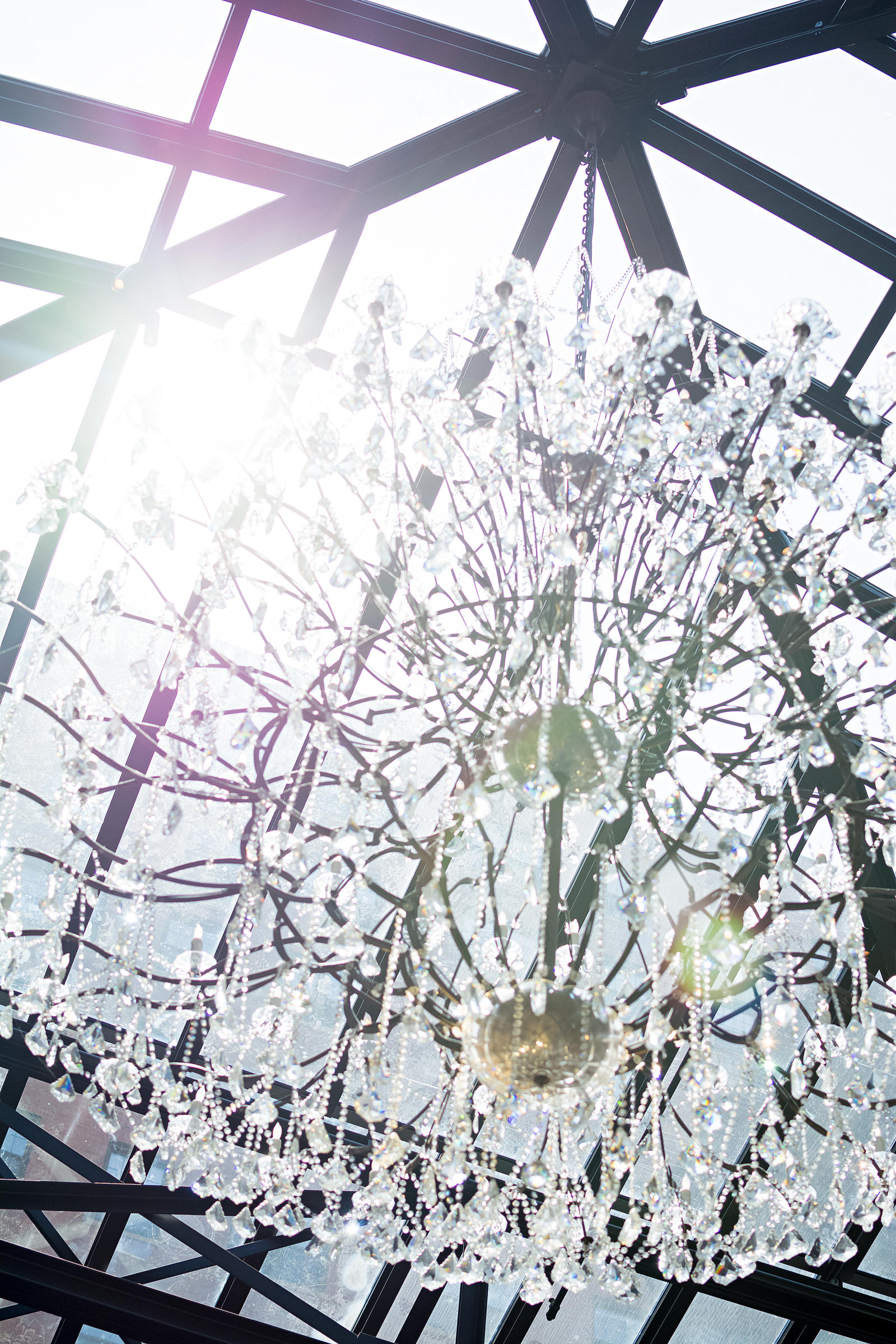 Sit me under this stunning chandelier on a sunny afternoon and I am PUTTY in your hands…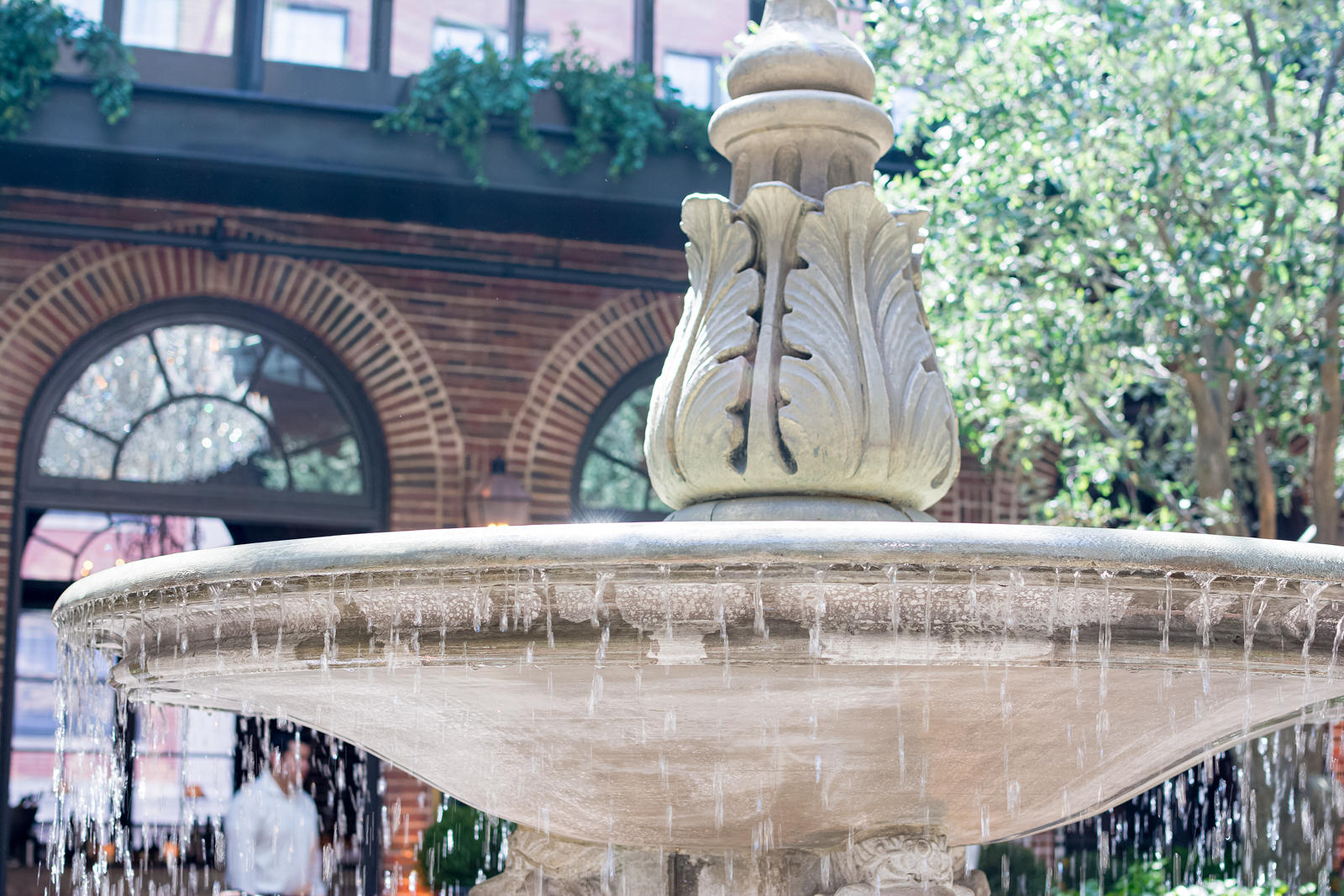 If you can, snag a spot next to the central fountain on your next visit. You may have to wait longer for a table (just wander upstairs to the rooftop with a cocktail while you wait) but it'll be worth every second.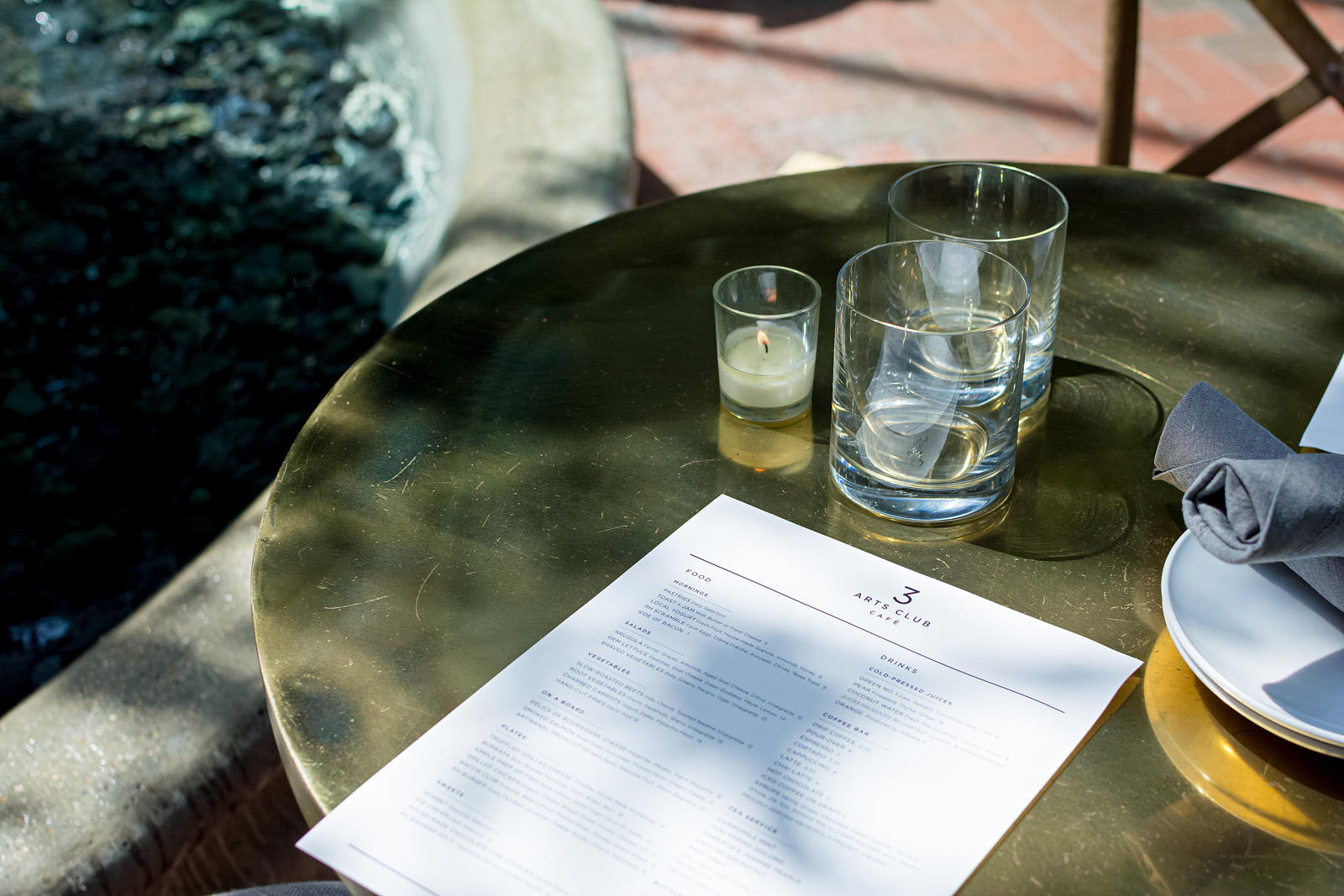 The 3 Arts Club Cafe menu is small (only about 25 items to choose from!) but everything is positively scrumptious.
And FAST! I've never waited more than 25 minutes for food here ever. So yes, getting a table may take a while but the quick, friendly, and speedy service will woo you from the moment you take your seat.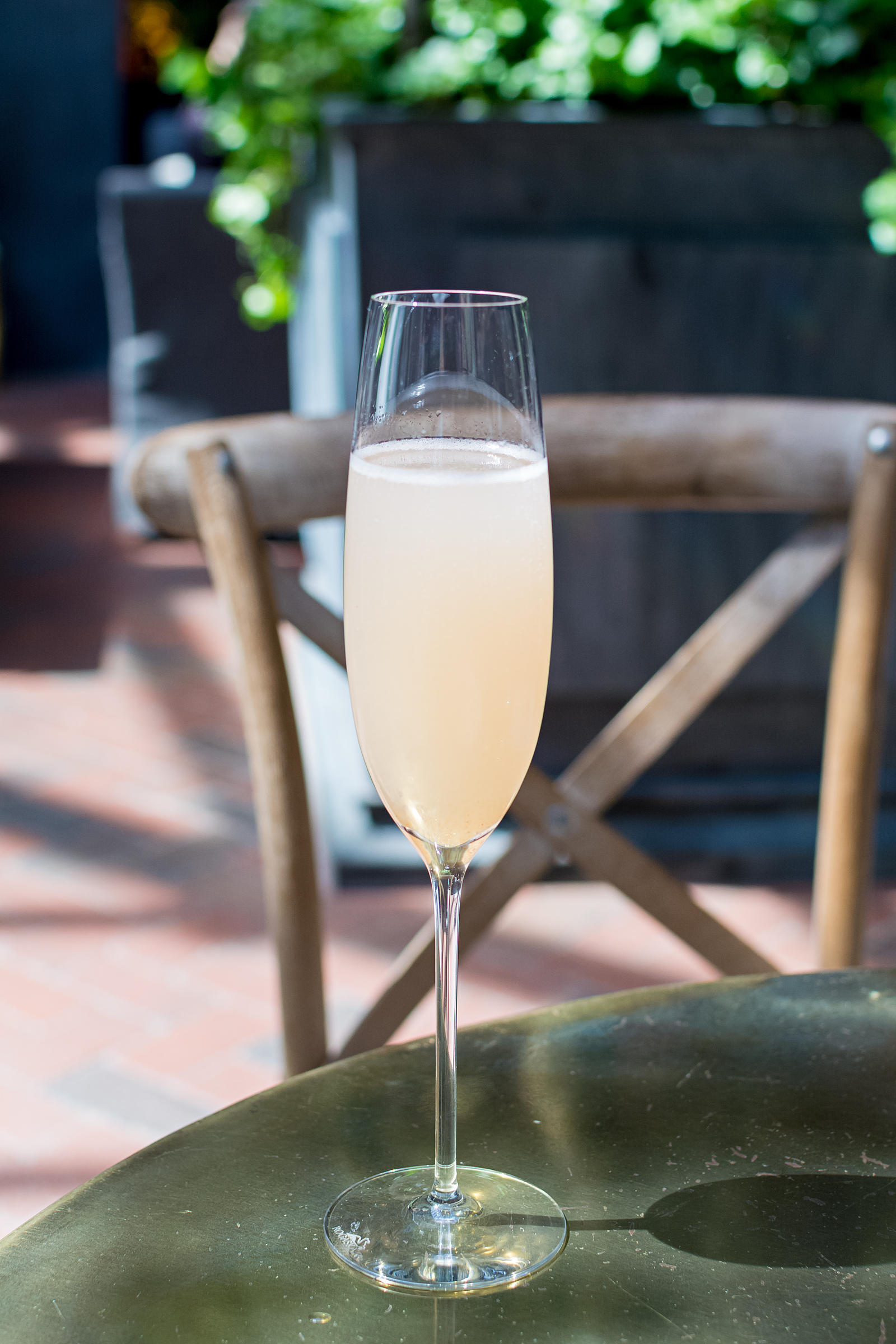 First off, start with the Bellini. It's the only cocktail 3 Arts Club Cafe serves but man is it addicting — peach puree and champagne make one heavenly combination! Especially fountainside on a bright and sunny day!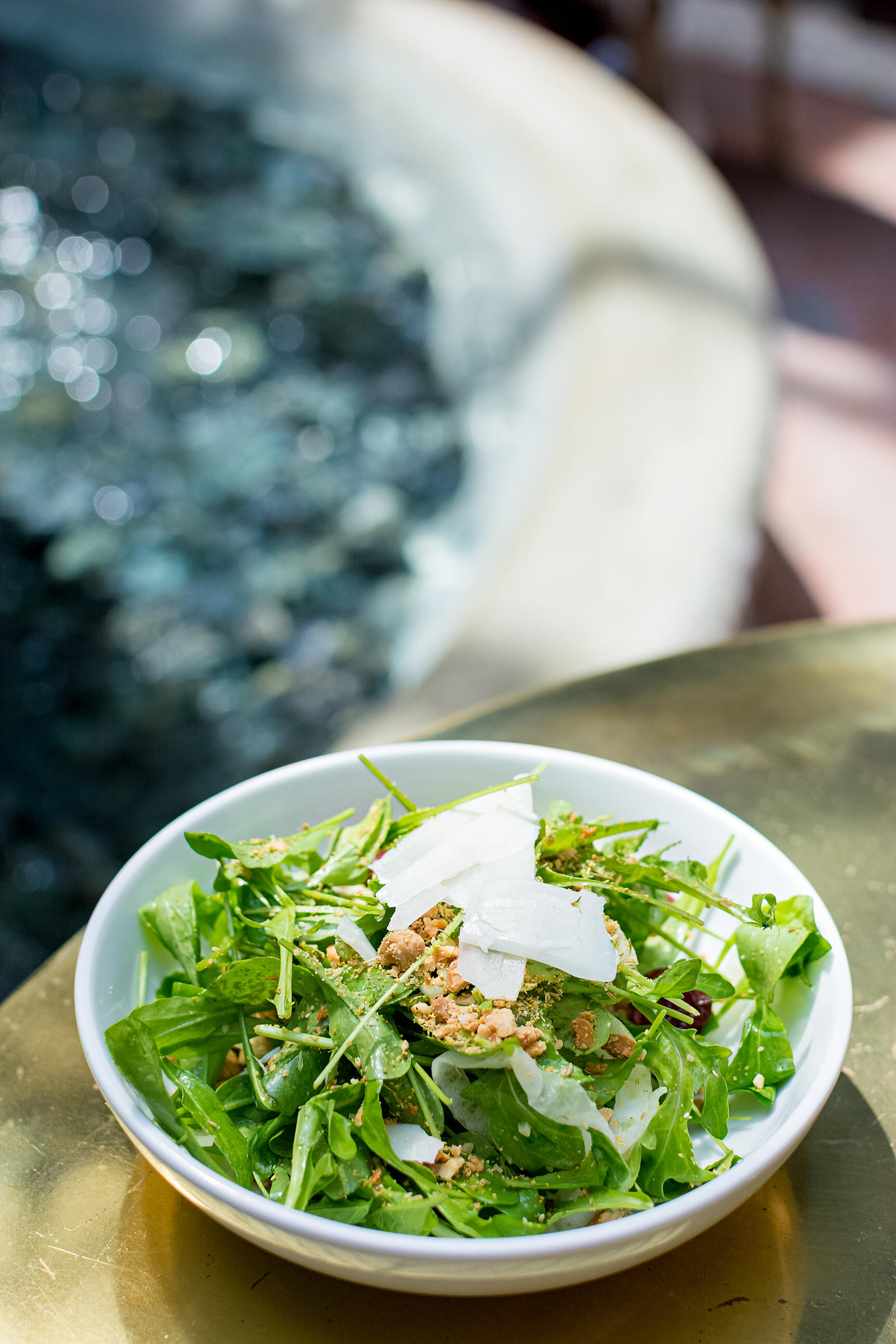 As for the food, it'll woo you over even if Bellinis aren't your thing.
For lunch, 3 Arts Club Cafe serves three different salads and, of the three, my personal favorite has always been this delicate arugula salad.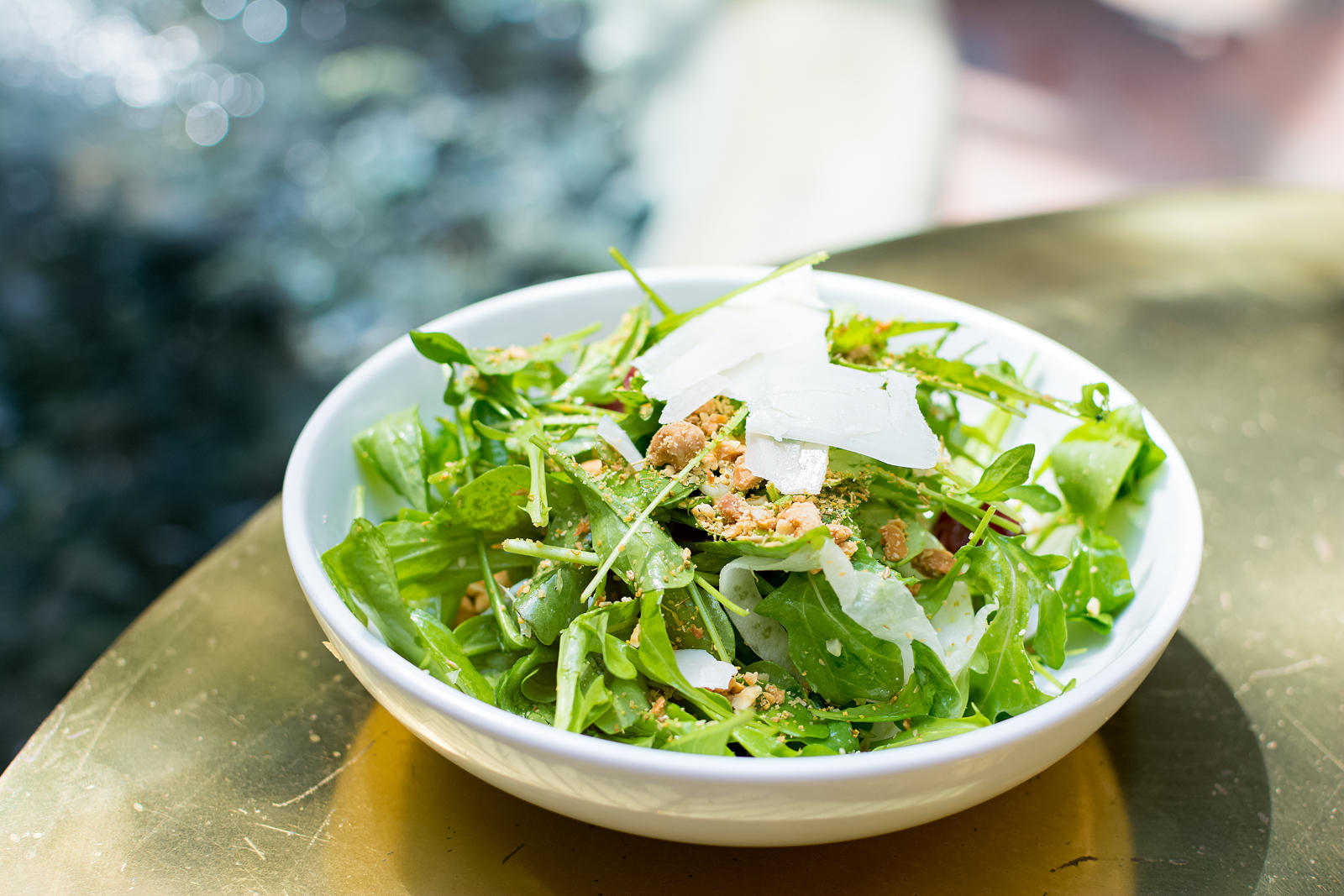 Mixed with fennel, grapes, almonds, aged goat cheese, and citrus vinaigrette, this is a really refreshing salad laced with all sorts of sweet, sour, and salty flavors.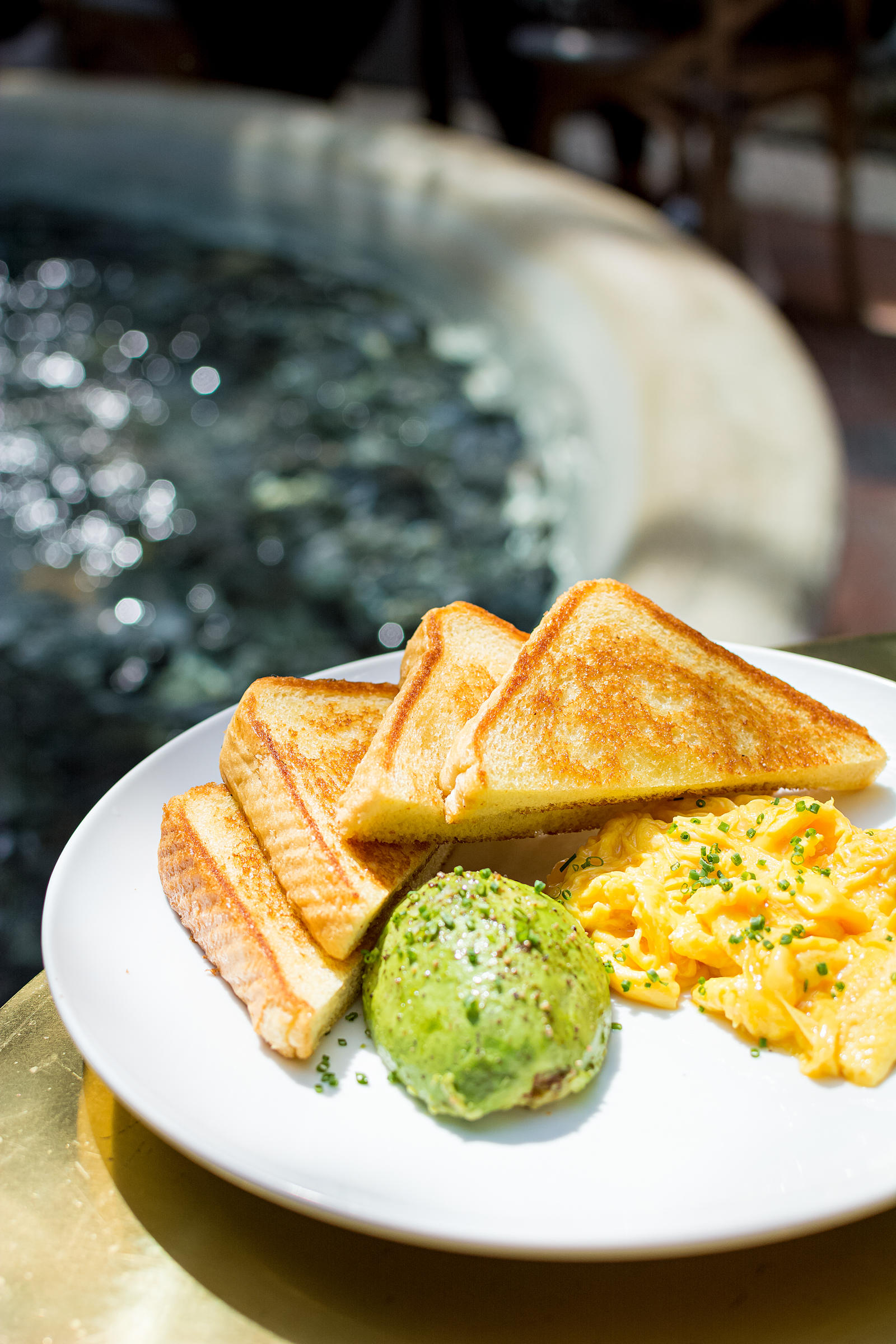 But I come for one dish more than any other at 3 Arts.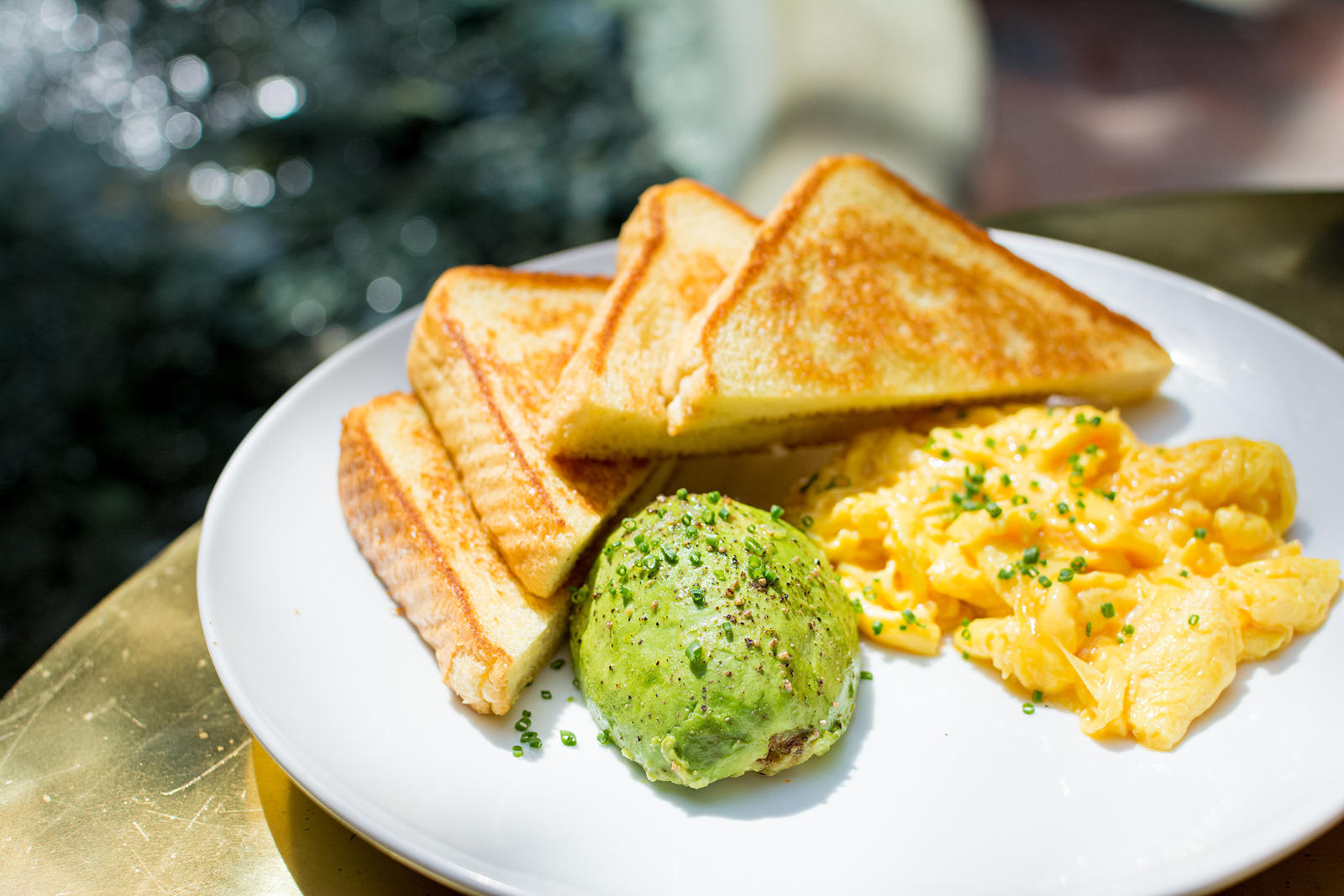 I come for the RH Scrambled Eggs with Texas Toast and Avocado.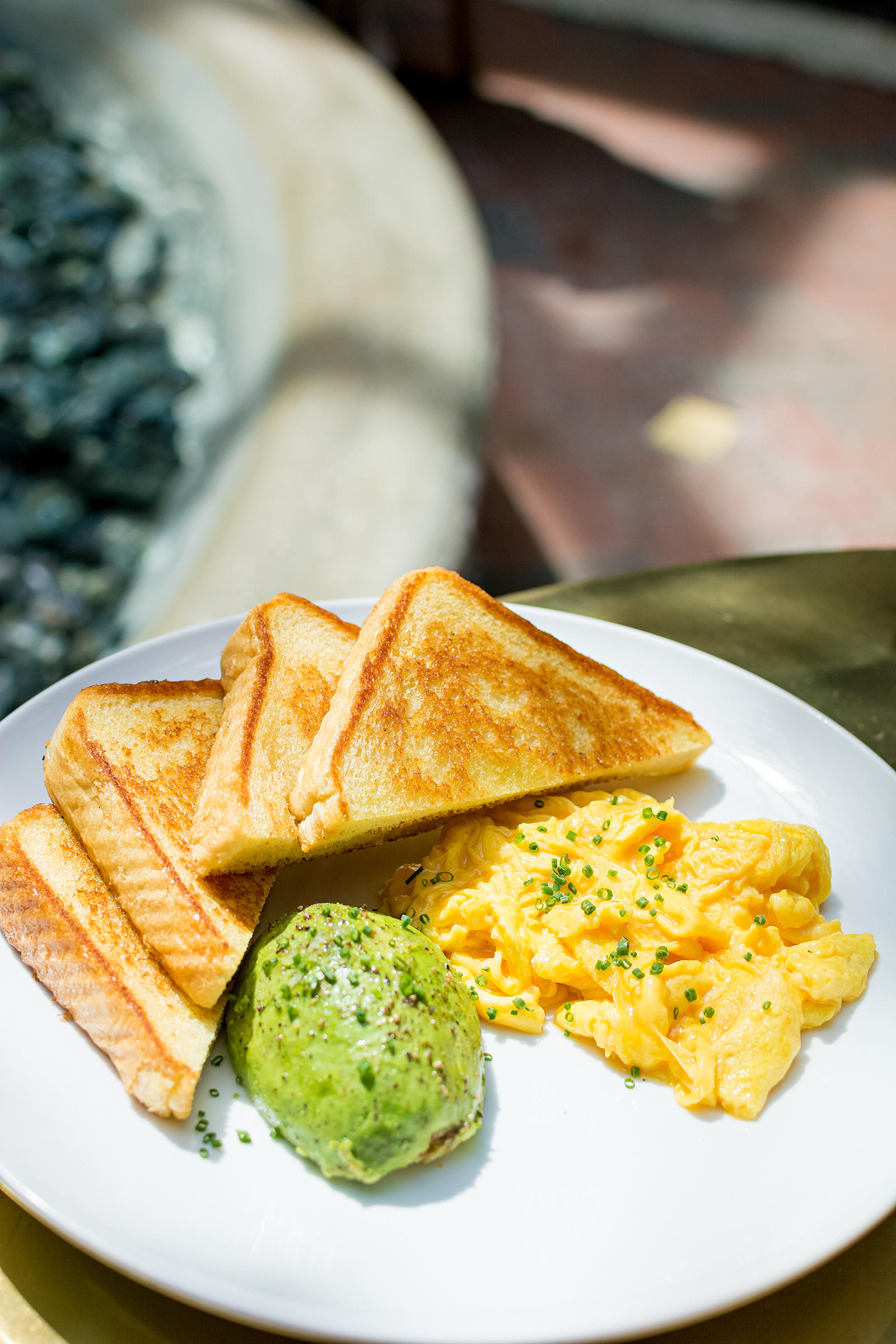 Perfectly timed, silky scrambled eggs paired with buttery, fluffy texas toast and freshly seasoned avocado to smash on top. It all comes together to form one of the most sinfully divine lunch bites you can find in all of Chicago — so what if Scrambled Eggs are technically breakfast food!
Maybe I'm just trying to justify myself but I am hopelessly addicted to this dish. I don't think I've ever gone for lunch at 3 Arts without ordering it! I'm so addicted that most of the waiters now KNOW my lunch order even…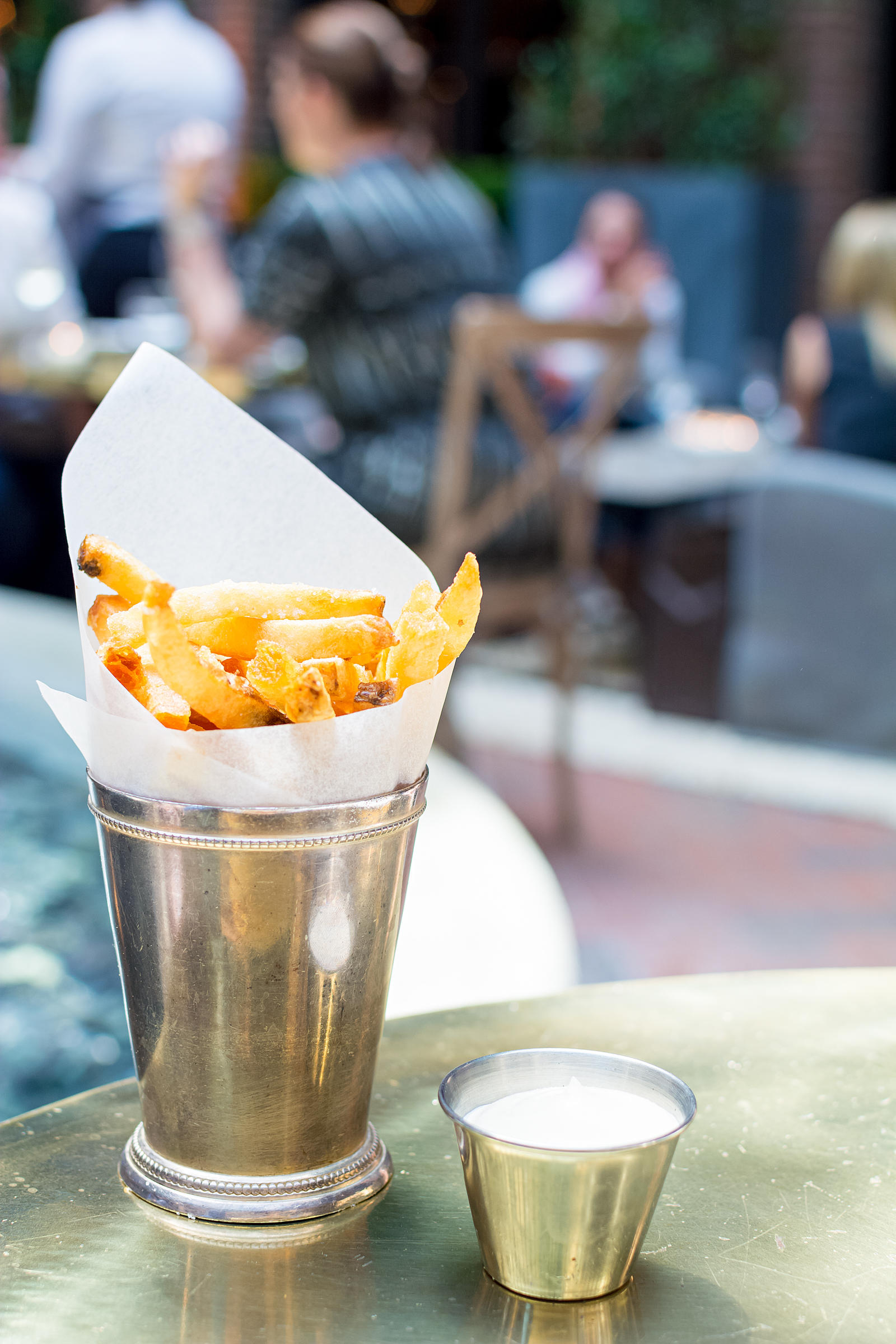 Speaking of dishes I can't get enough of, be sure to order a side of 3 Arts Hand-Cut Fries with Garlic Aioli.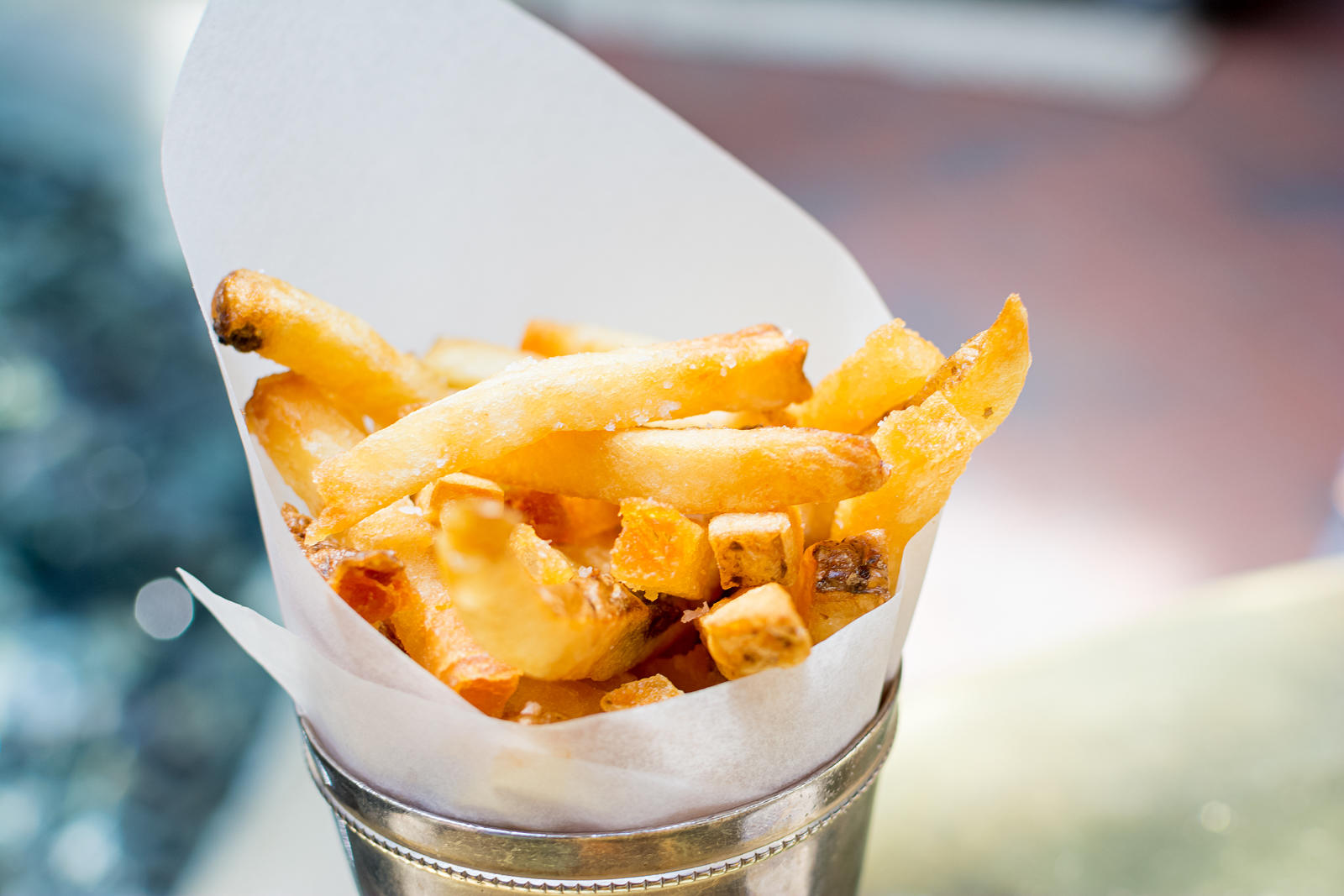 Crispy, crunchy french fries dunked into one of the creamiest, most addictive aiolis I've ever tasted? Um, hells yes!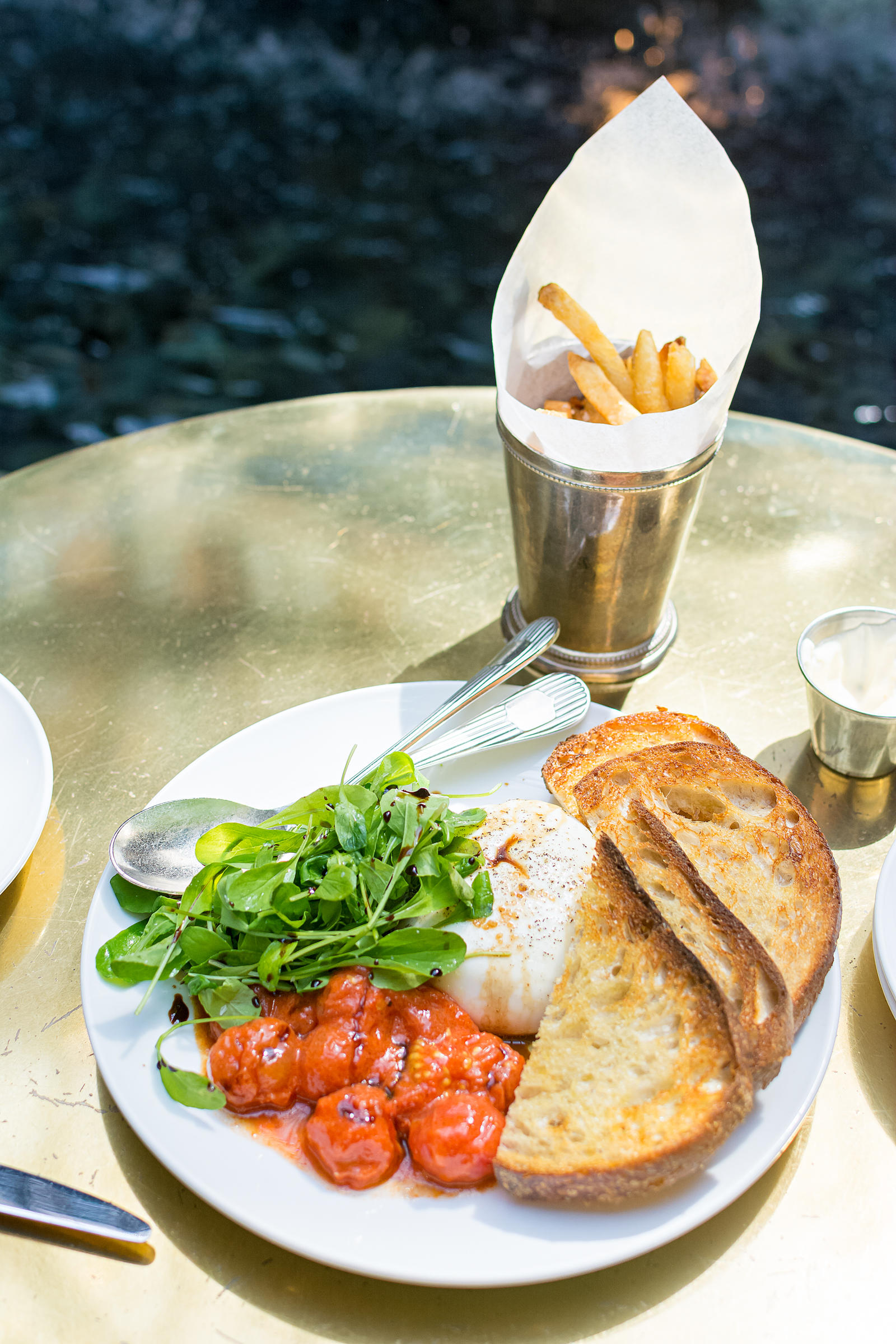 Speaking of yet another "hells yes" dish at 3 Arts Club Cafe, if you're a true cheese lover then you don't want to miss the Burrata!
Fresh Burrata with Roasted Tomatoes, Garlic Bread, and Basil all coming together to make one addicting bite!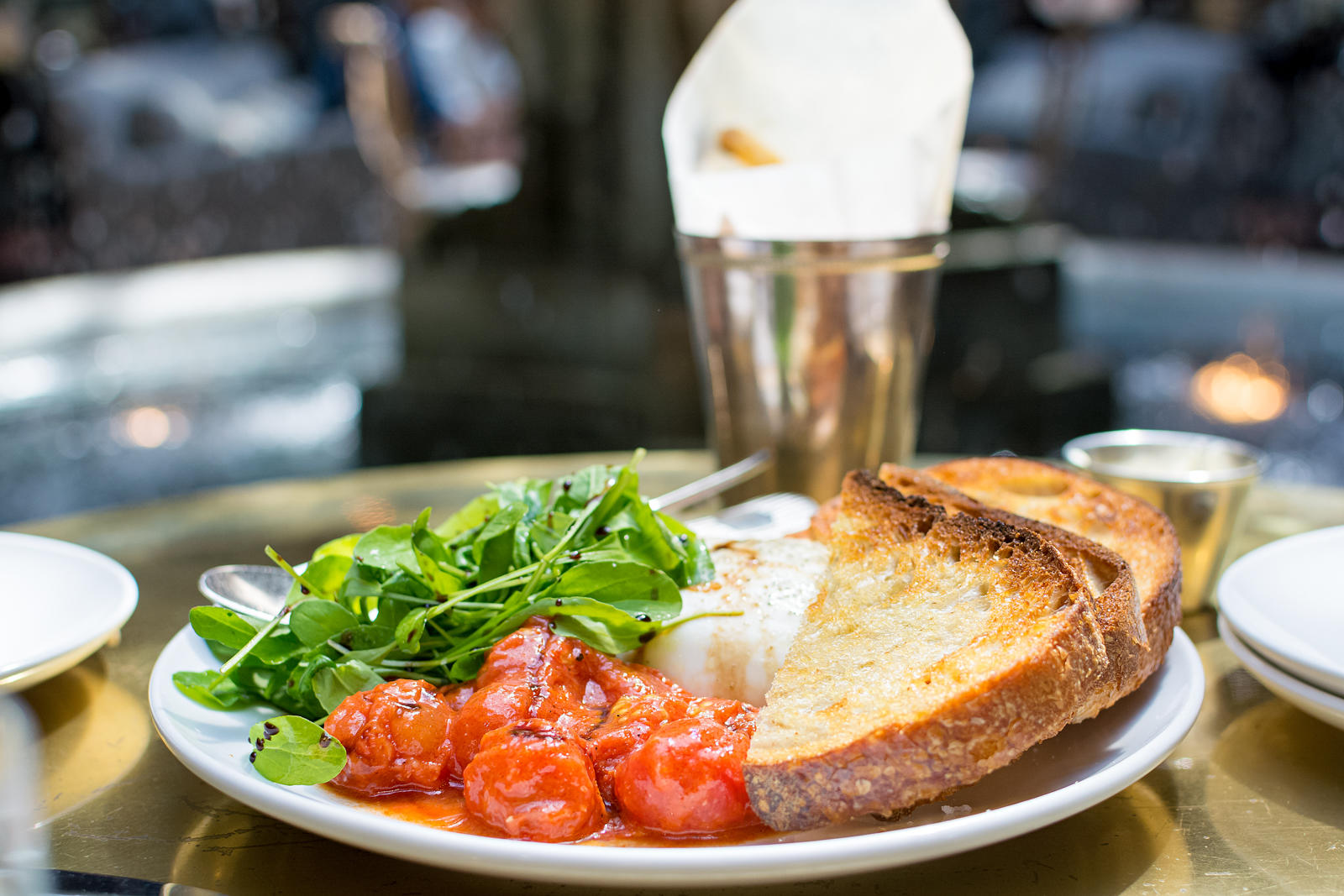 Especially on a sunny summer day!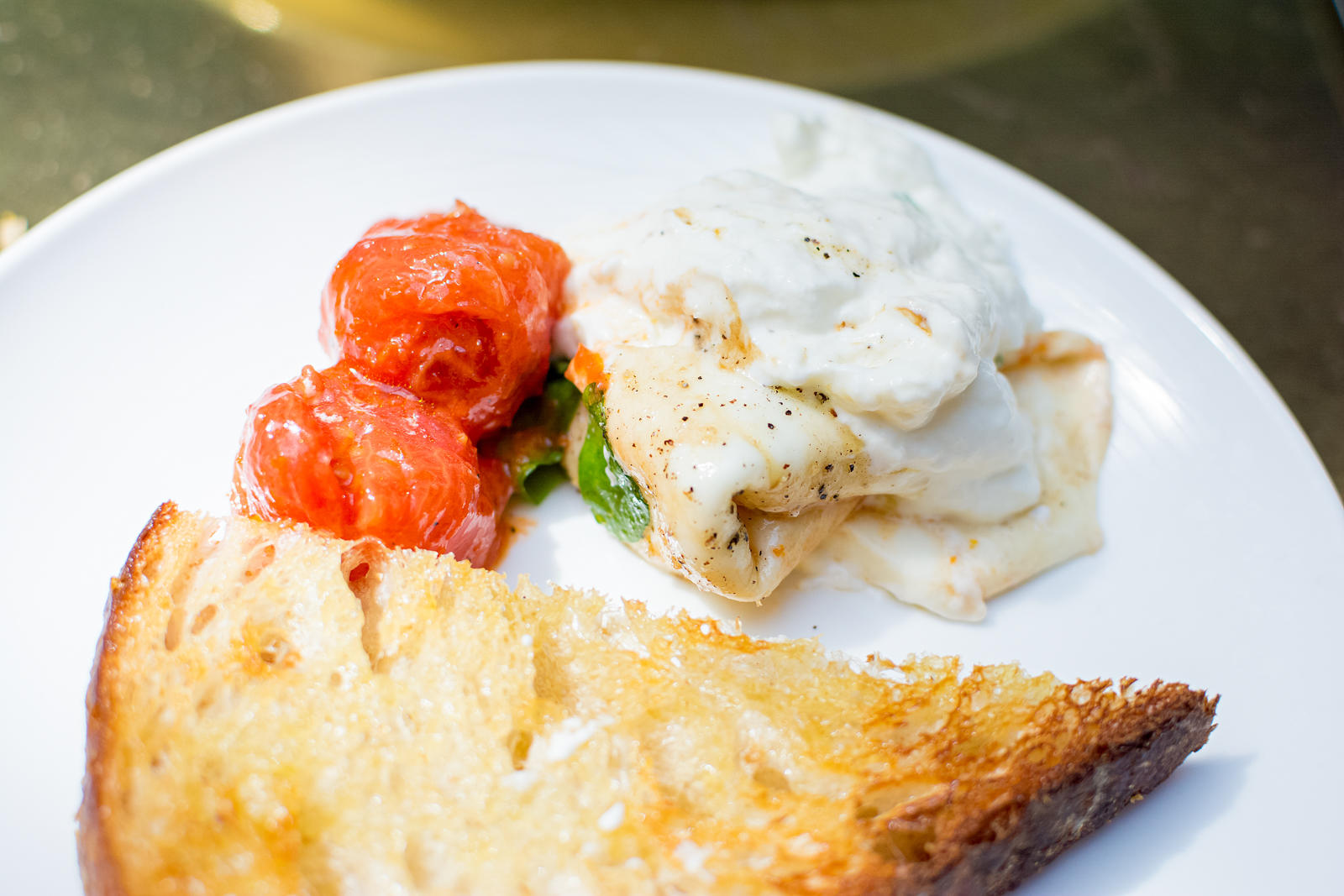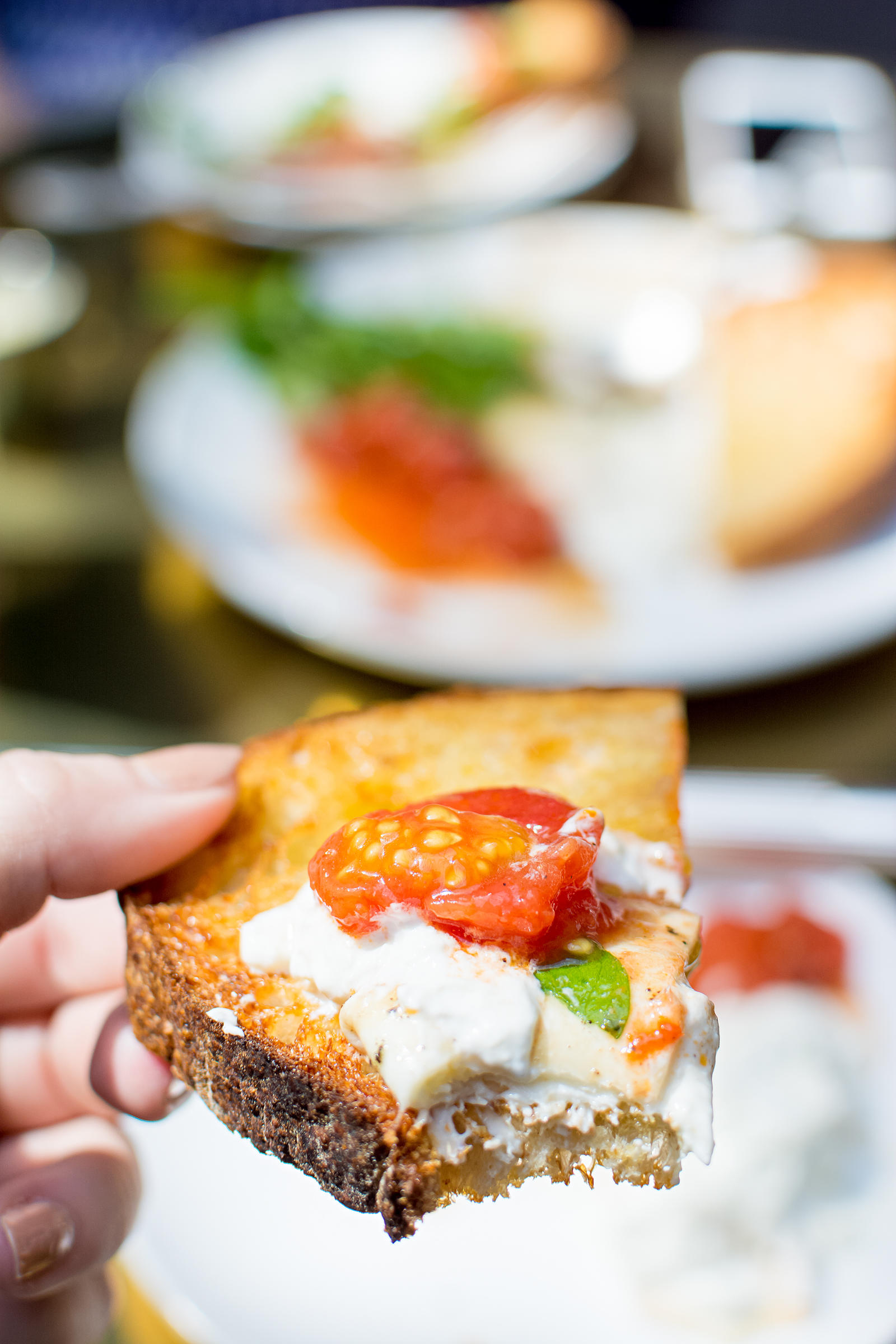 Care to try a bite?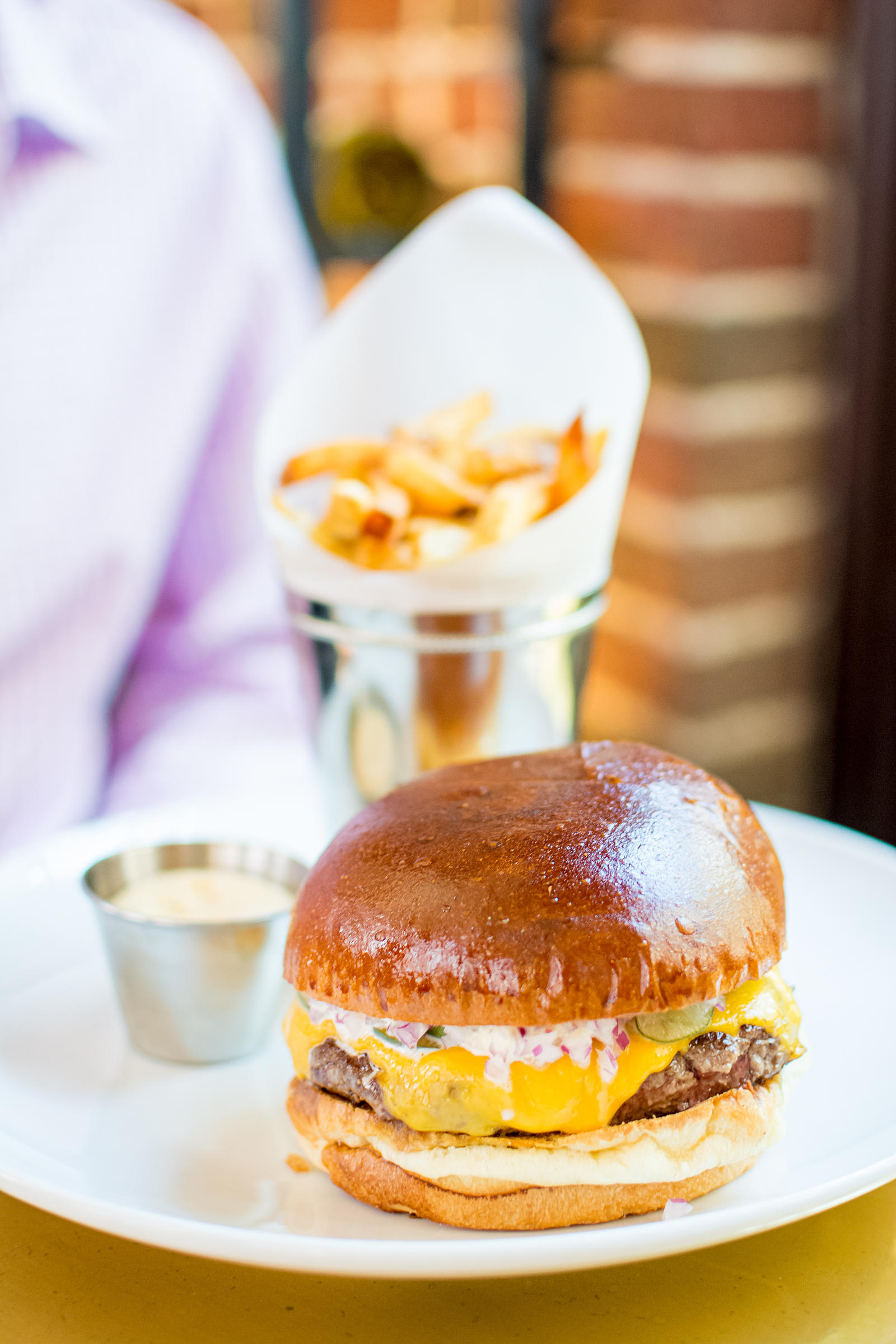 But despite my love for their scrambled eggs, I think the over-whelming crowd favorite on 3 Arts Club Cafe's menu is their RH Burger.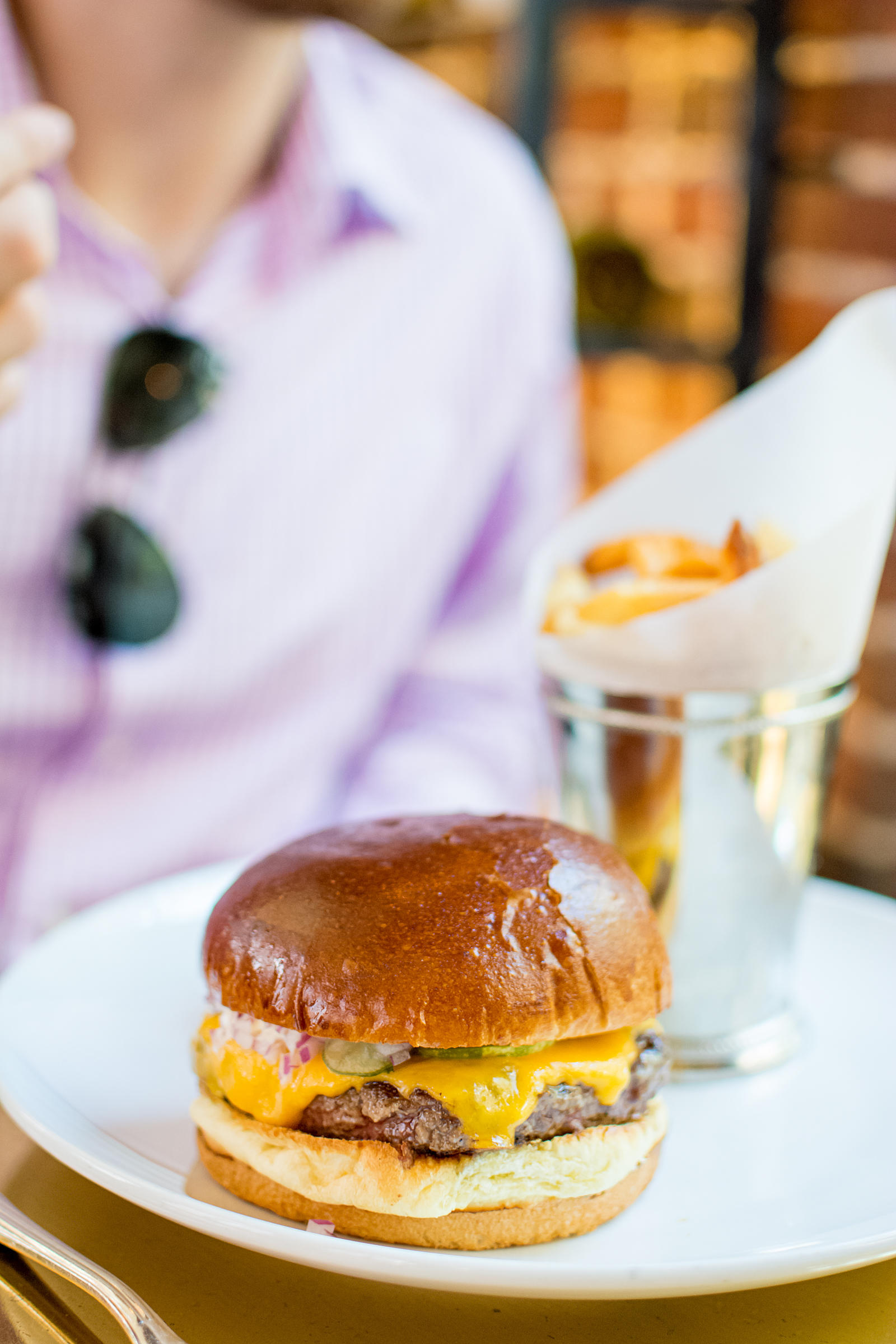 Grass-Fed Beef Patties with American Cheese, Pickles, Onions, and Dijonnaise all form one of the sexiest burgers to hit the Chicago food scene since the original Au Cheval burger. I haven't brought one friend here yet who hasn't fallen madly in love with this burger (and the wait isn't nearly as long as it is for Au Cheval… shhhh!).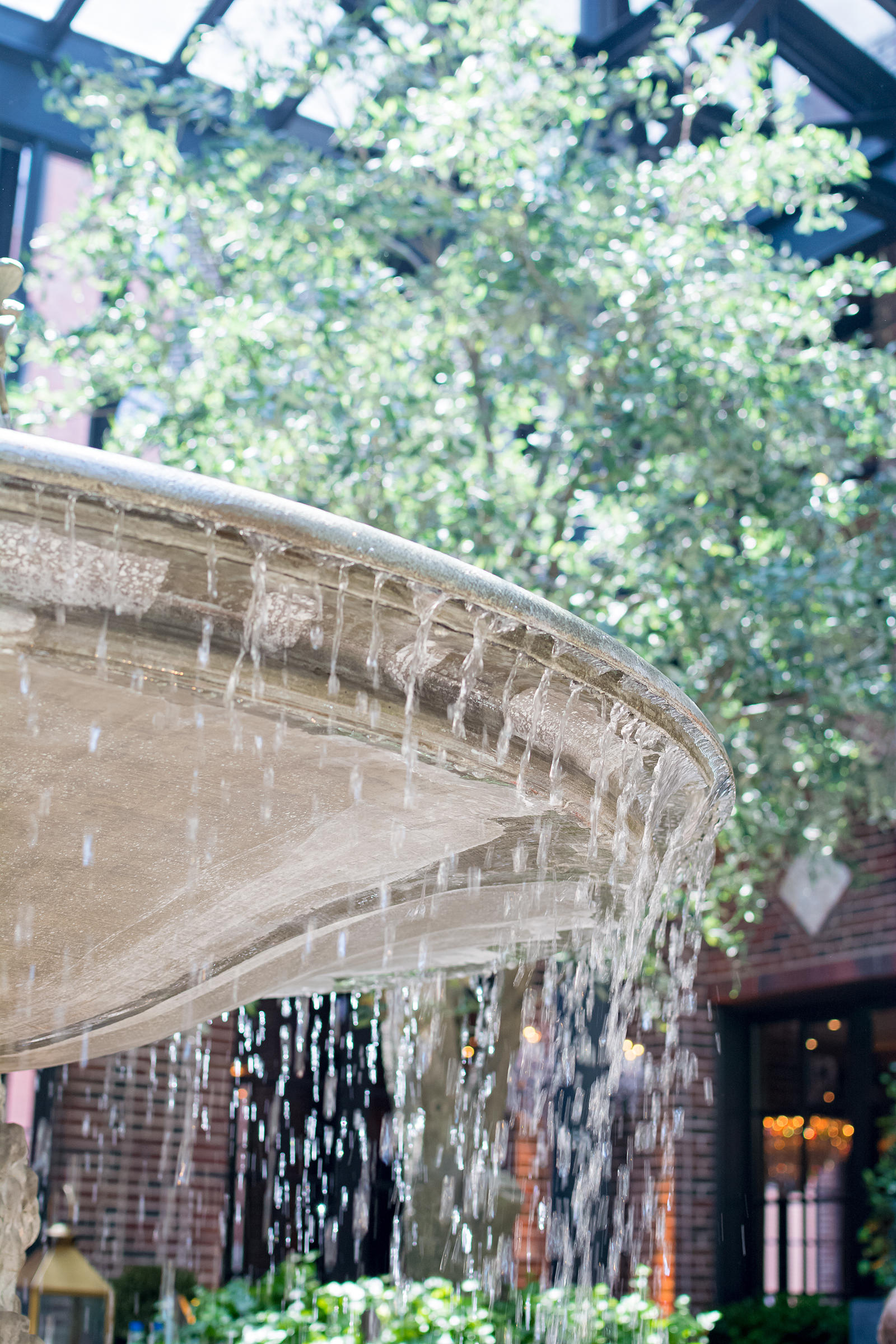 3 Arts Club Cafe combines Gold Coast luxury with the Restoration Hardware aesthetic and some of the best lunch dishes you'll find in all of Chicago in an astoundingly addictive way. It's the chicest foodie paradise I've yet found and my now weekly lunch date go-to.
Try it out for yourself! I dare you to not get addicted too!