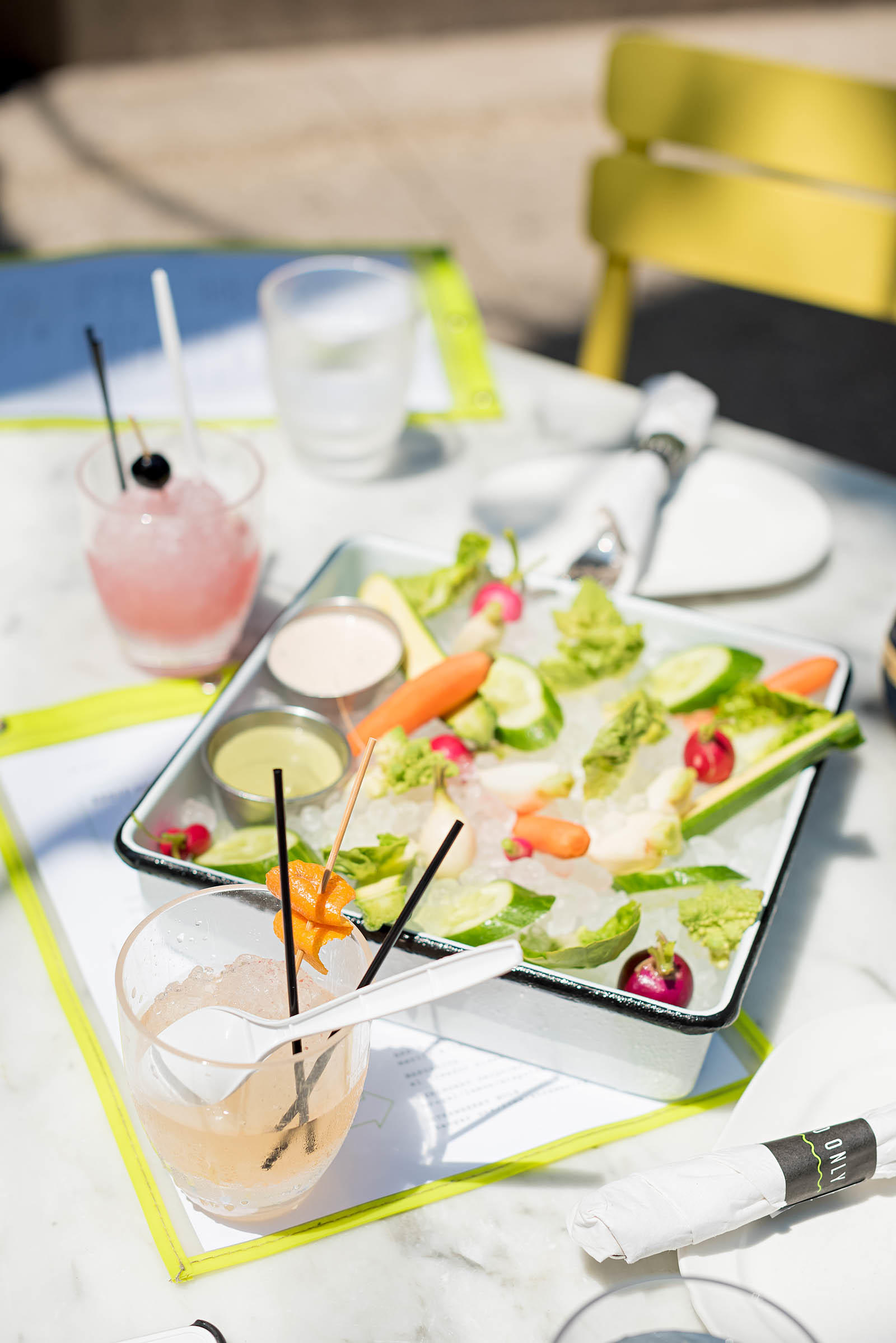 Of all the restaurants I enjoy during our Chicago summers, Expat on Green may just be my favorite of them all!
A chic, pop-up concept open for summers ONLY, ALL of Expat is ONE single patio.
Located smack dab across the street from The Allis and Chicken Shop (two of my other favorite West Loop haunts), you can't possibly miss it thanks to the massive banners of bright yellow flags heralding the patio space: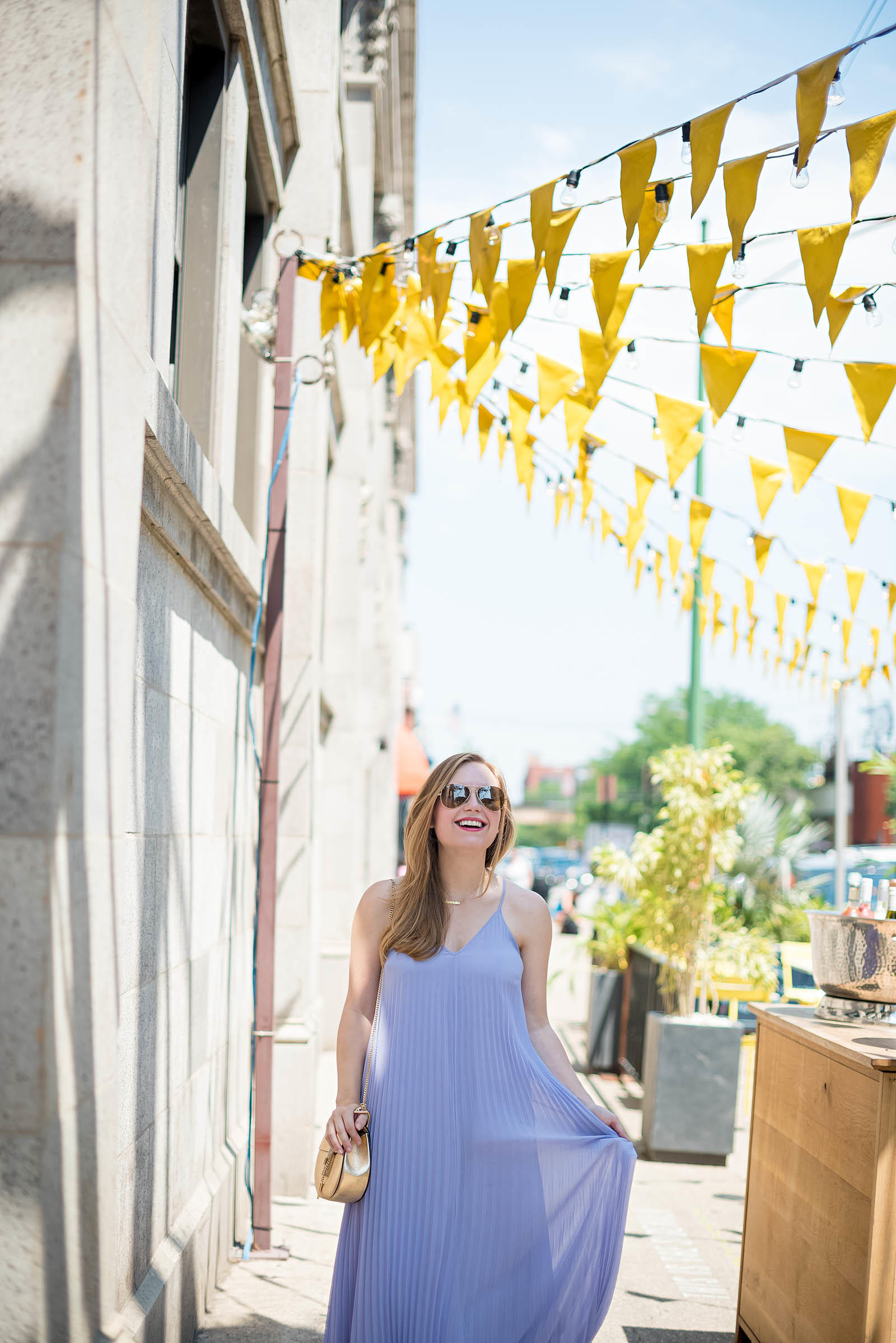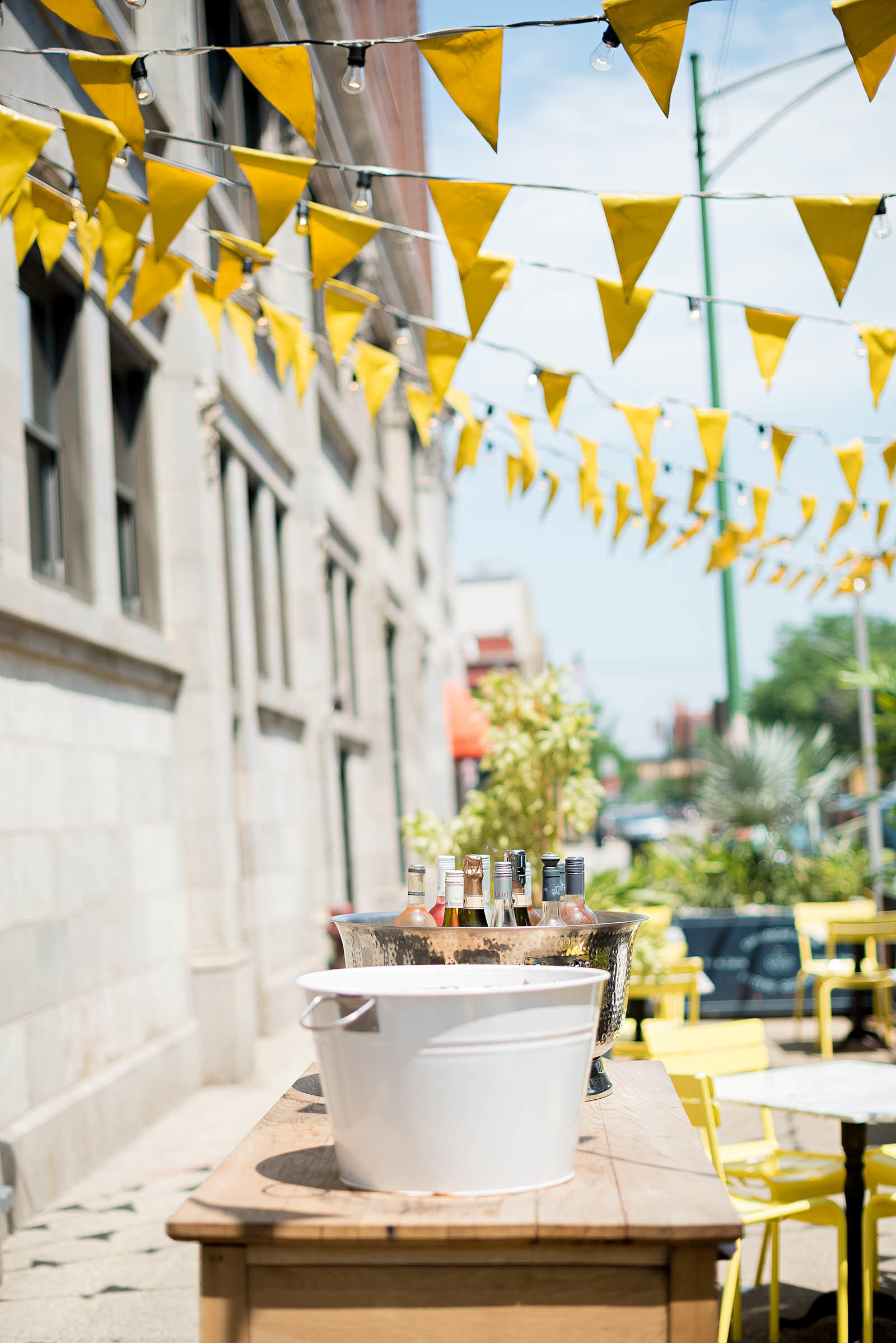 (And the ample bottles of booze proudly displayed next to the sidewalk)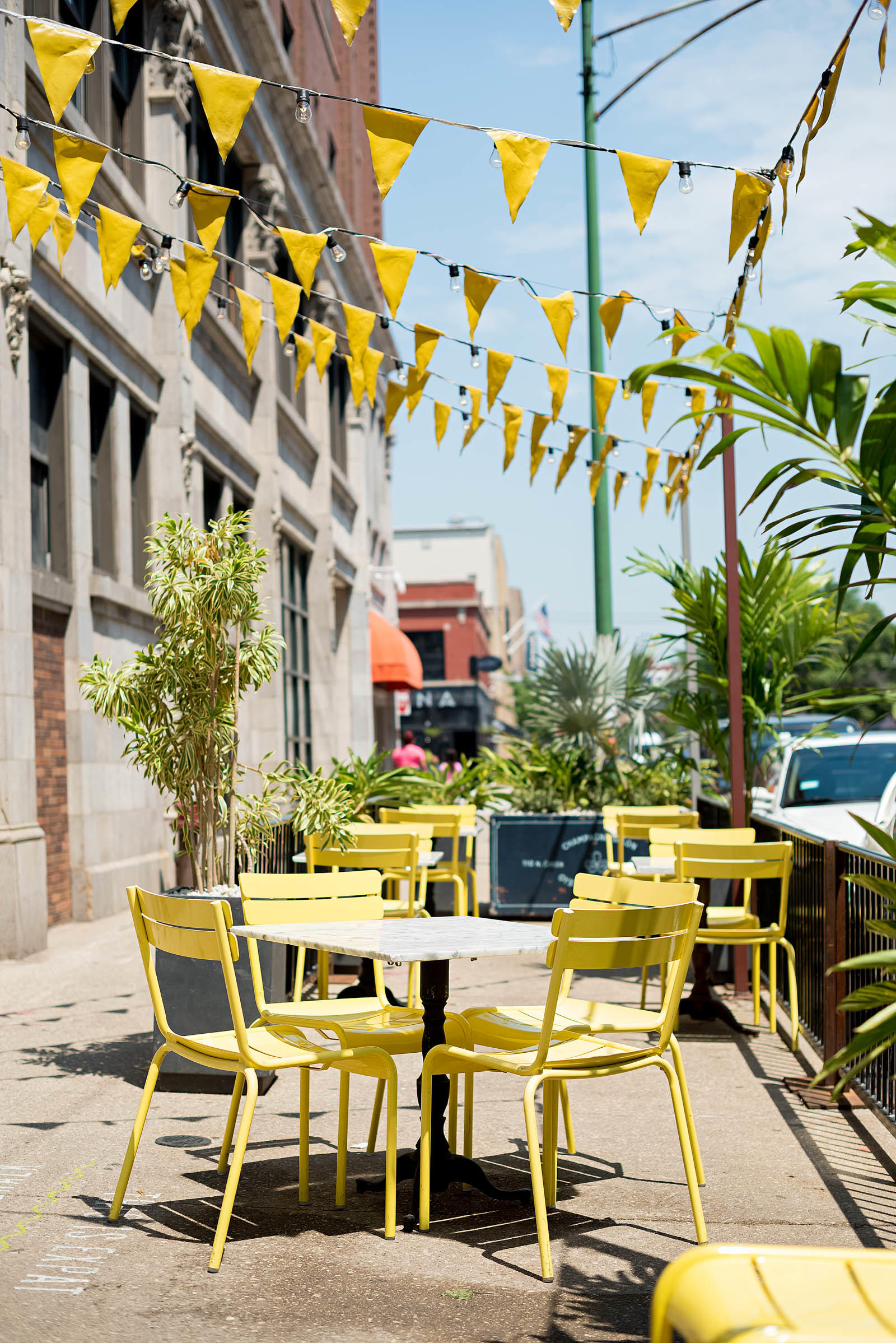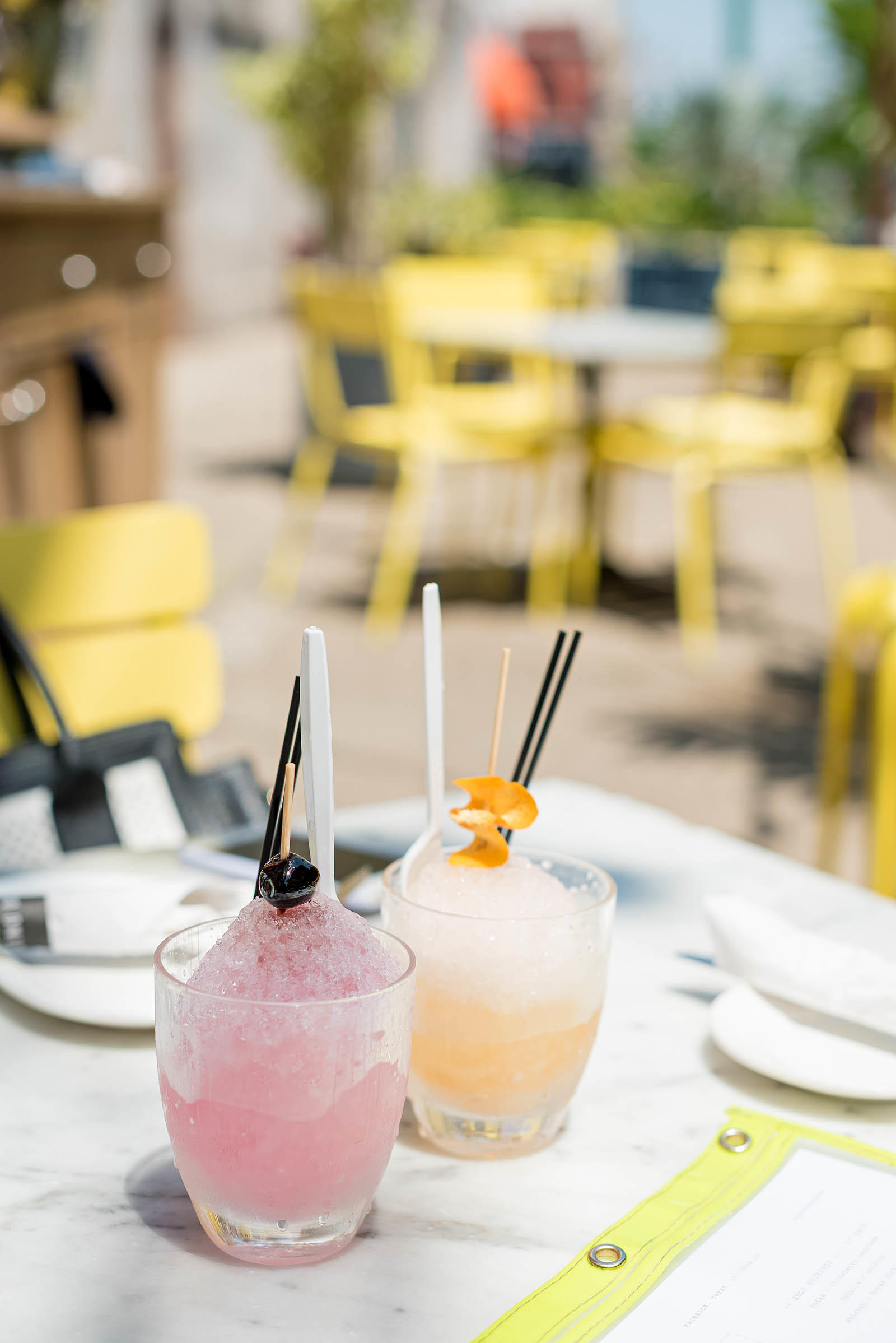 One look at the menu and you'll understand instantly why I love Expat so much — practically every dish they serve is the sort of food I crave like crazy every summer!
Starting with their entire menu of Boozy Sno-Cones…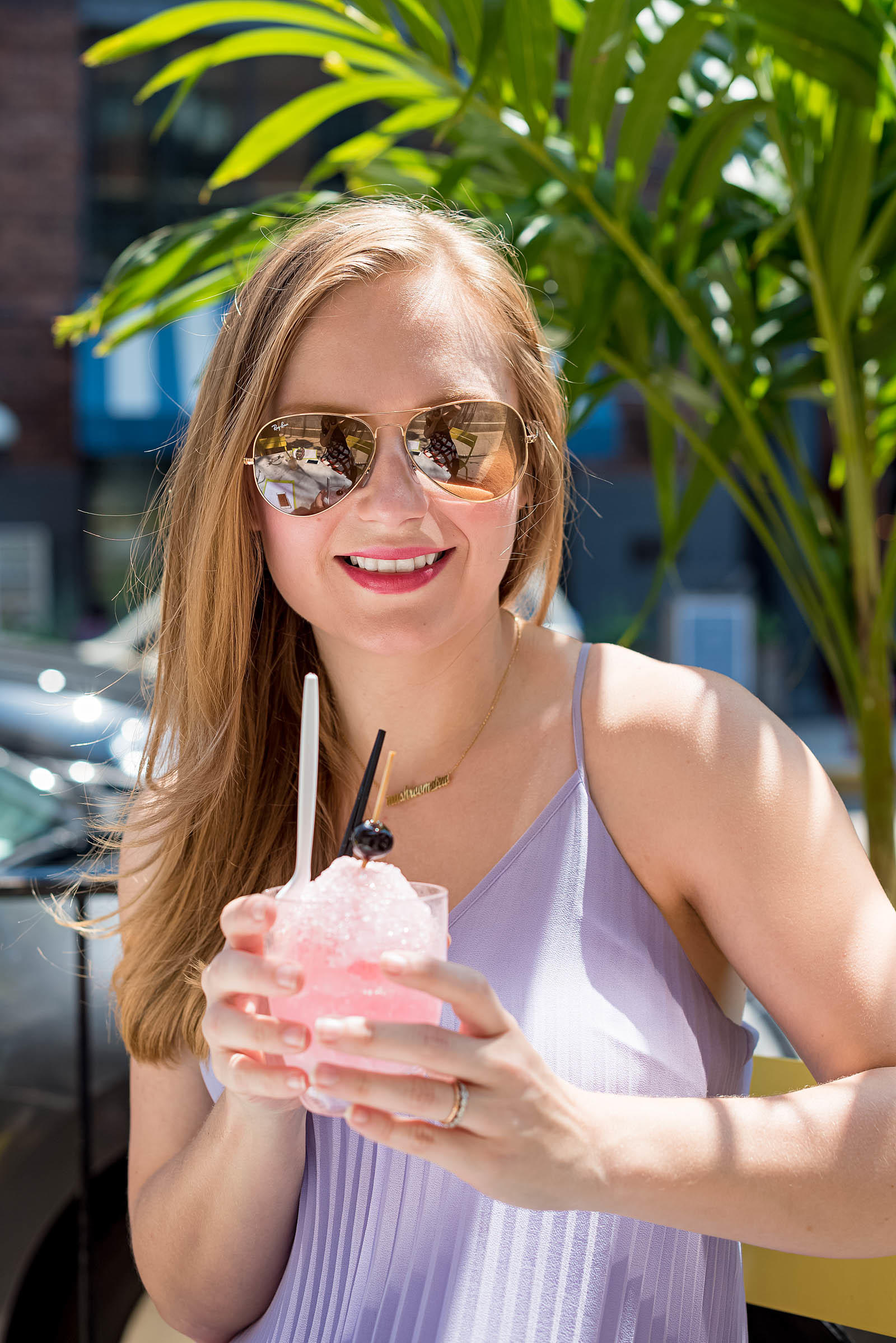 Which are ridiculously refreshing in the hot summer heat!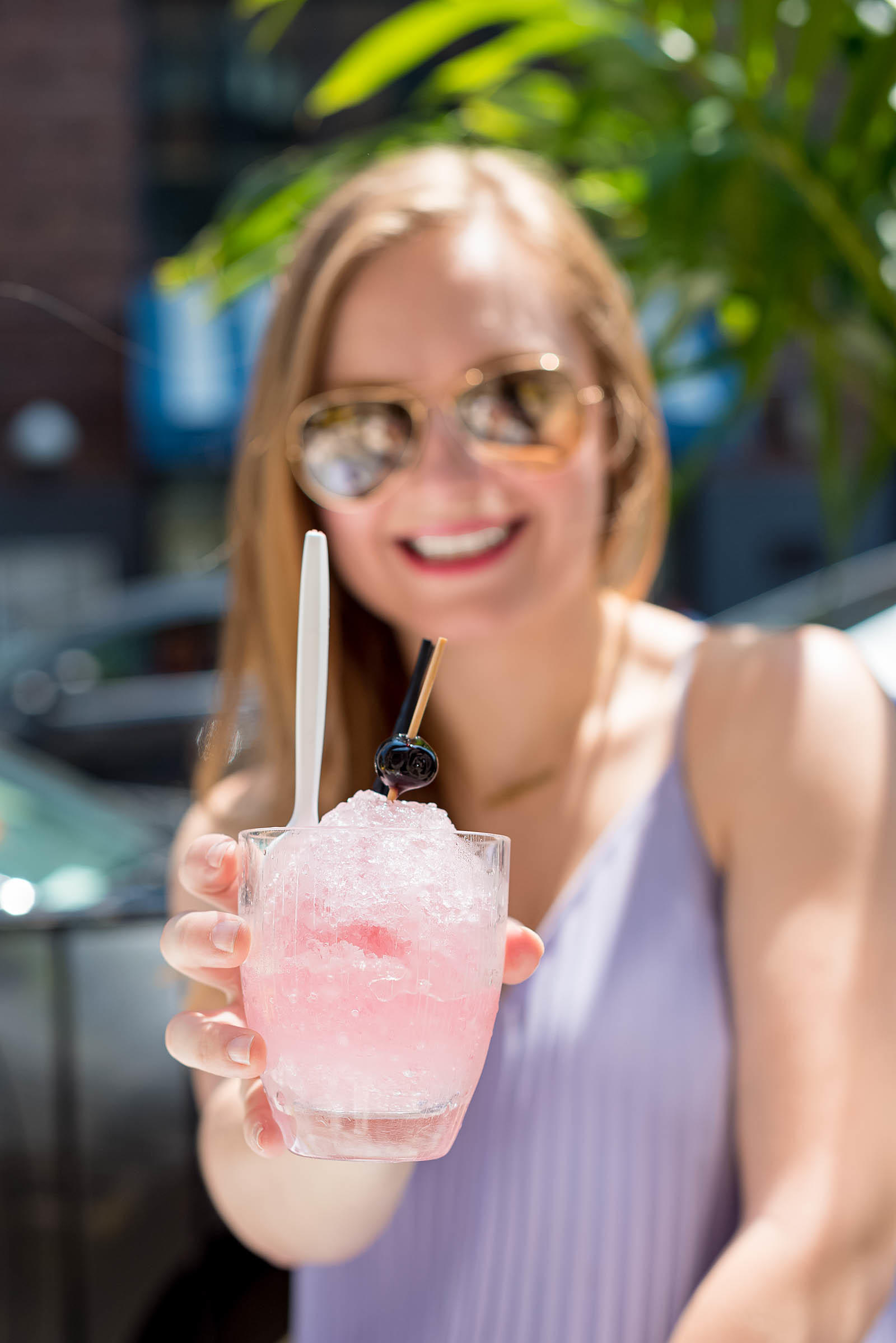 My personal favorite is the sweet, cooling Rosé Sno-Cone: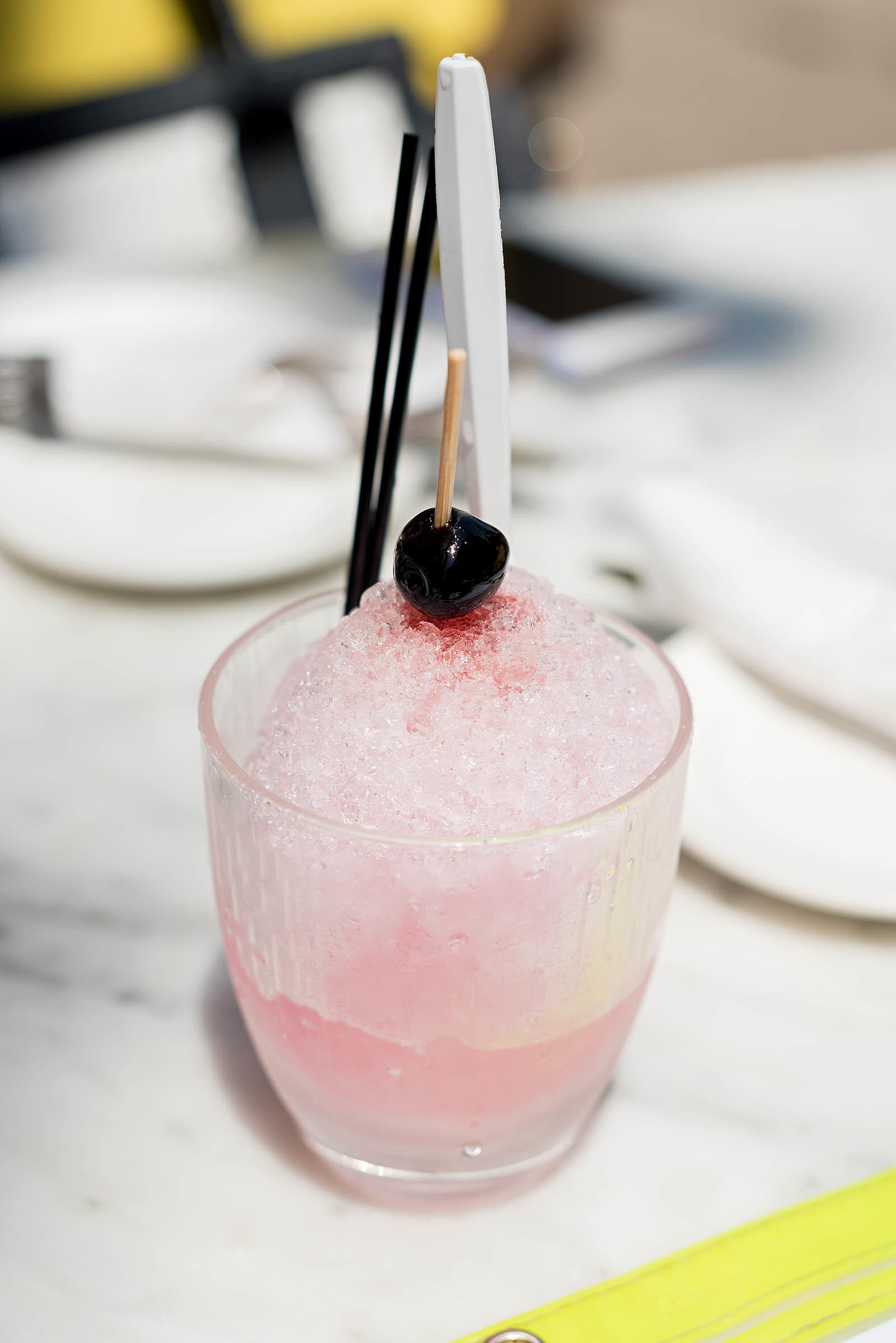 It's frosty, delicious, AND pink! Otherwise known as the perfect summer cocktail!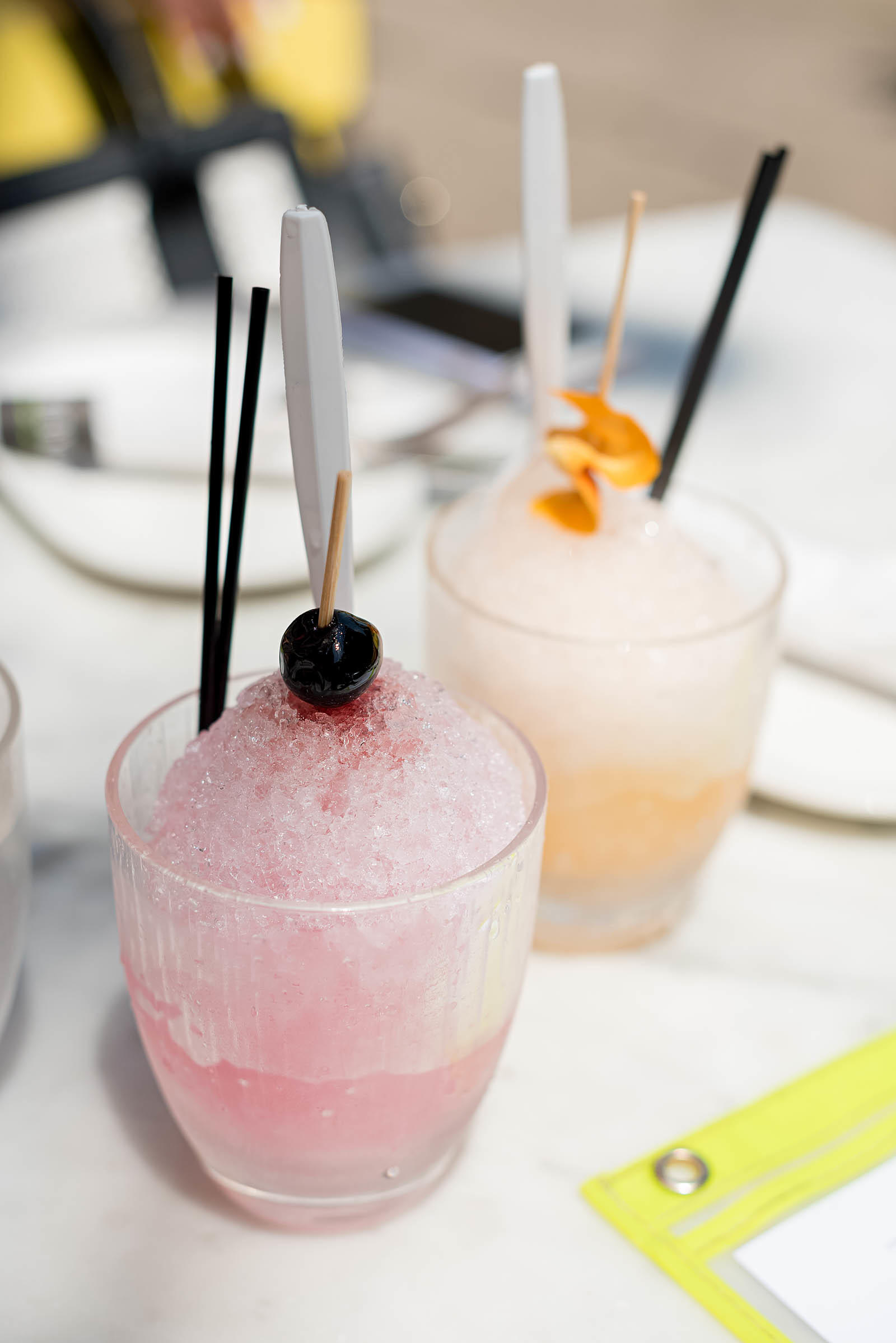 I have a hard time stopping after just one though… especially on a sweltering summer day!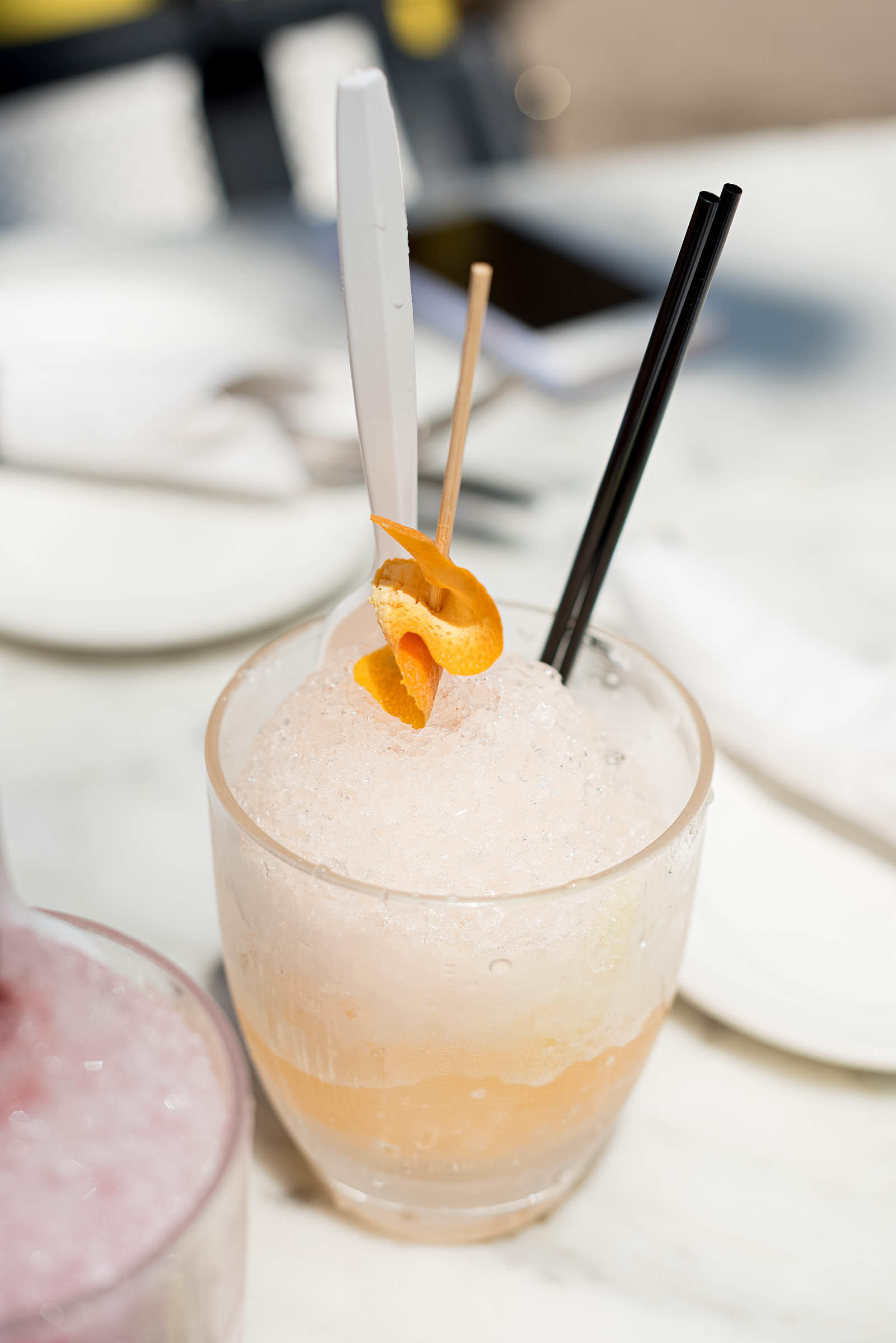 But all the sno-cones are delicious in their own right — you're bound to find one to suit your mood!
Watermelon-Ade Sno-Cone, anyone?!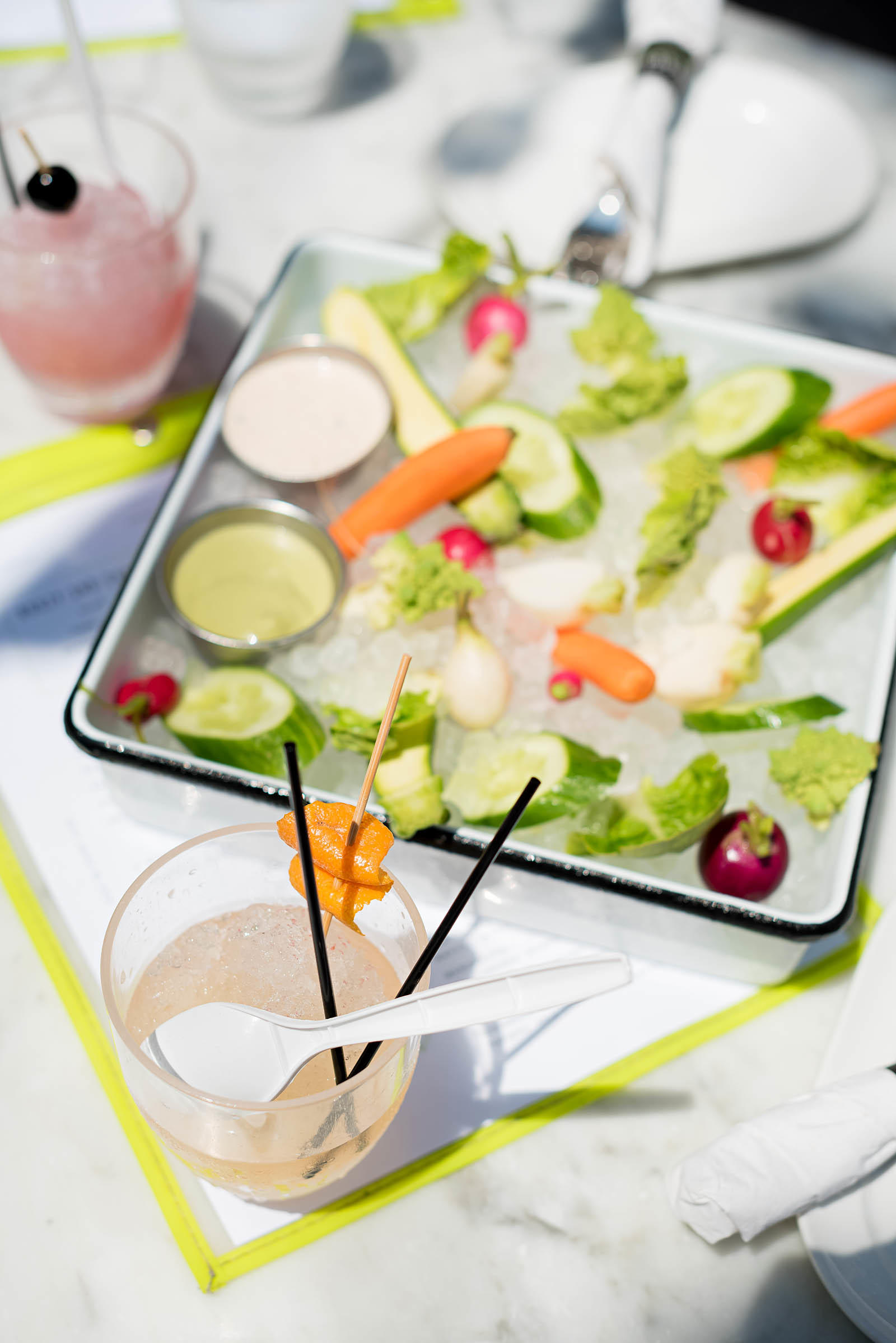 Just be sure to slurp yours down before it MELTS!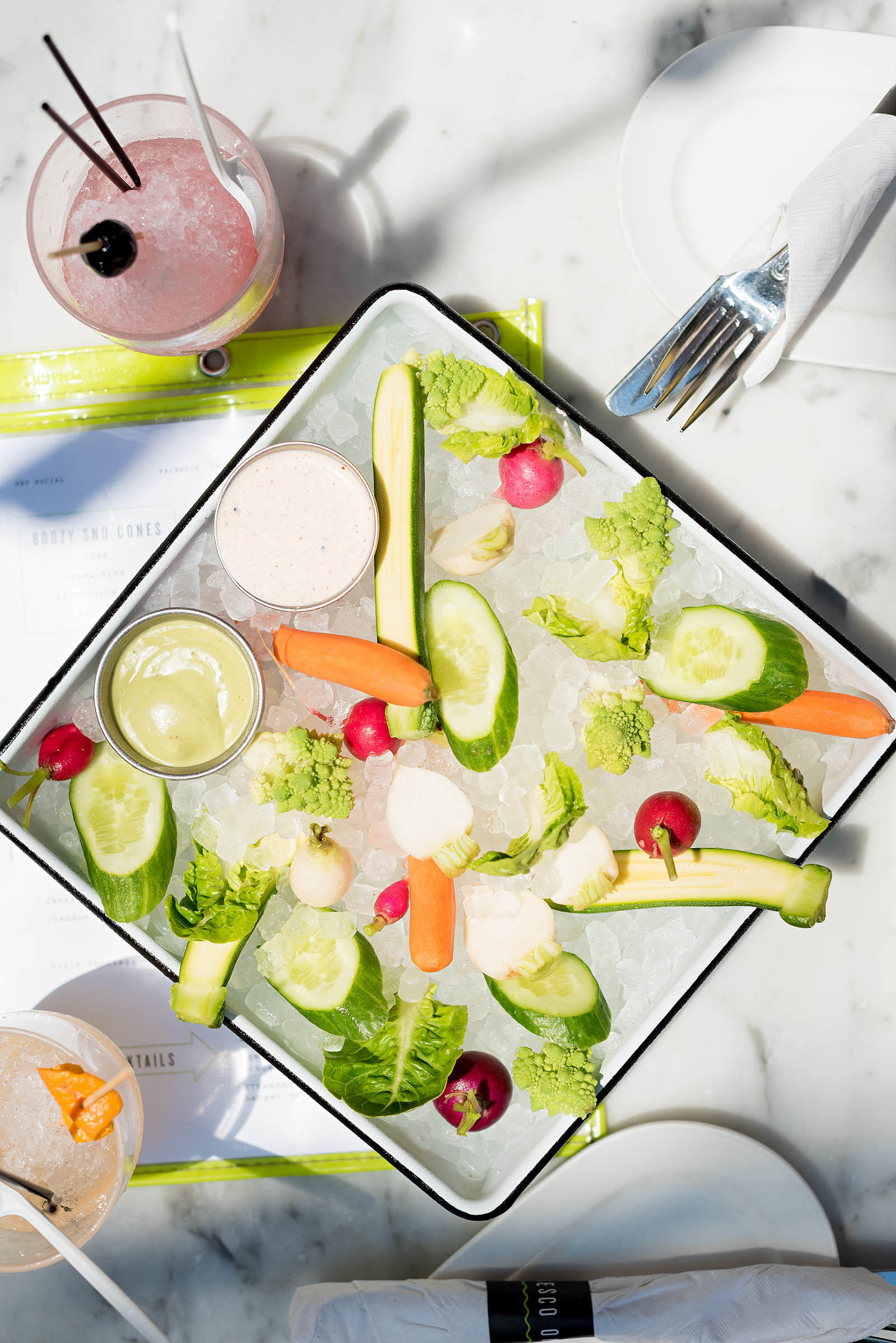 When it comes to food, I can't ever help myself from starting out with the Raw Vegetable platter every time I come.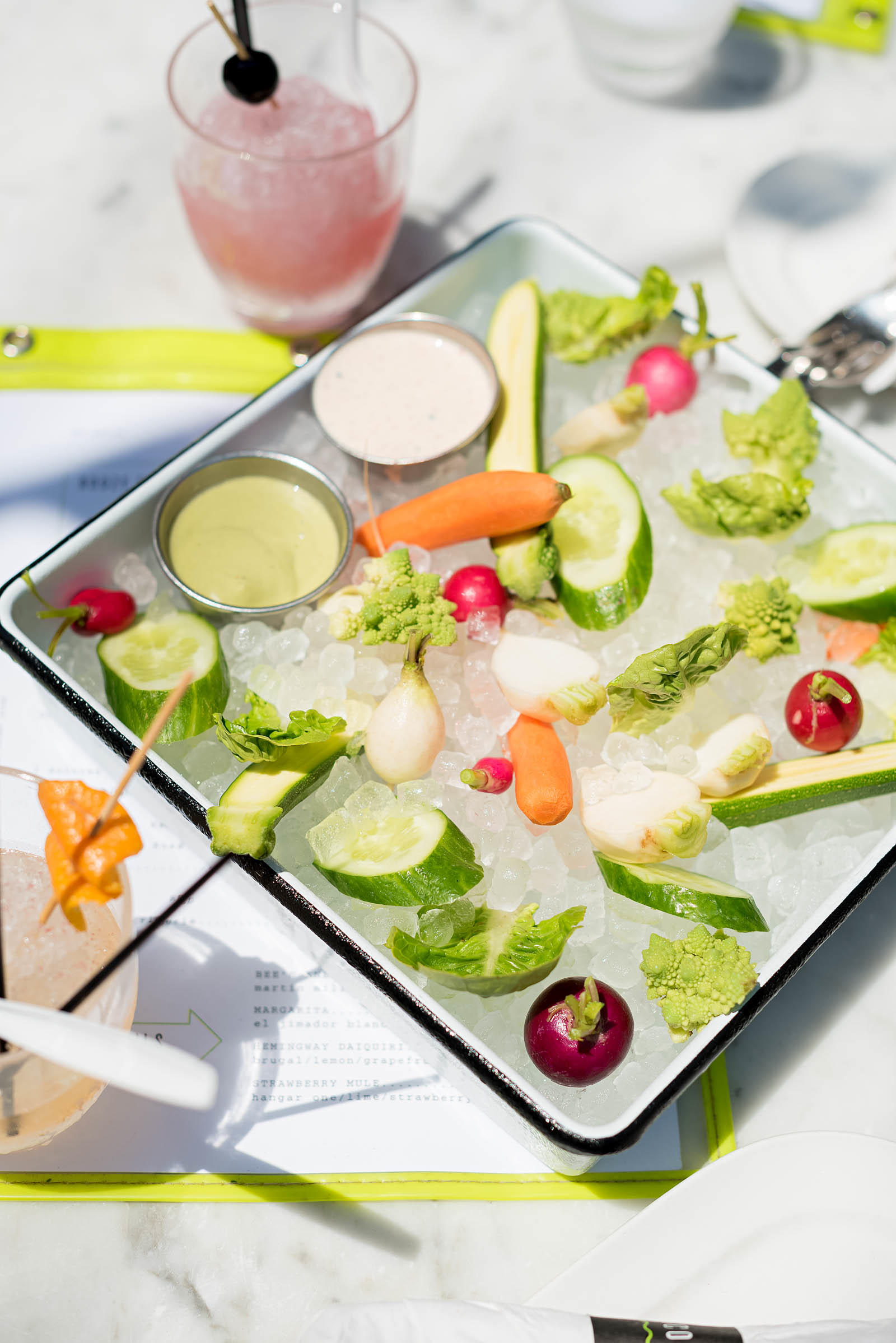 Composed of Persian Cucumbers, Radishes, Baby Carrots, Cauliflower, Little Gem Lettuce, Baby Turnips, Green Goddess dressing, and Expat's Ranch dressing, this is one of the most beautiful vegetable platters I've ever dived into!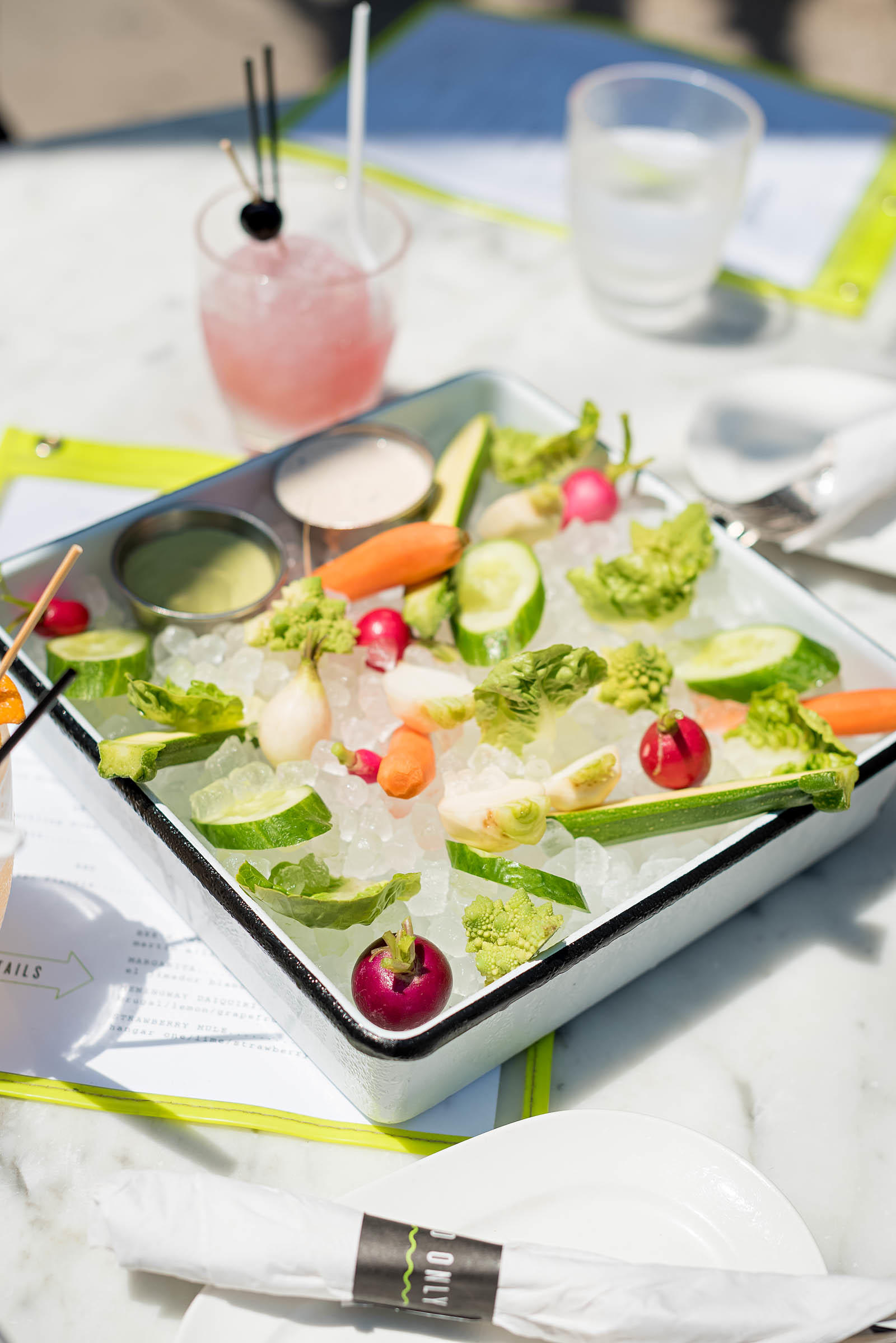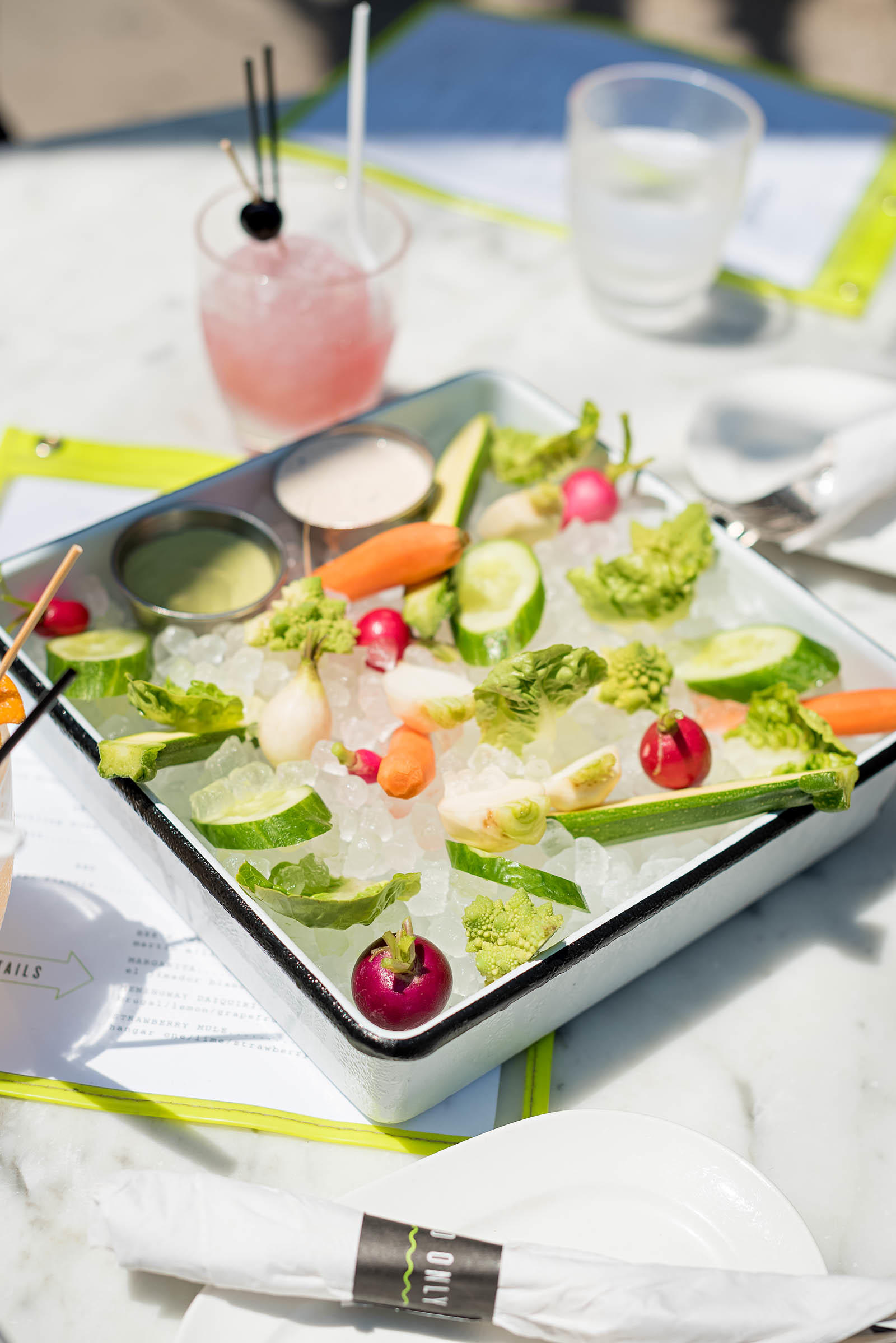 And since it's all served on an enormous bed of ice, it's one of the COLDEST starters you can order too.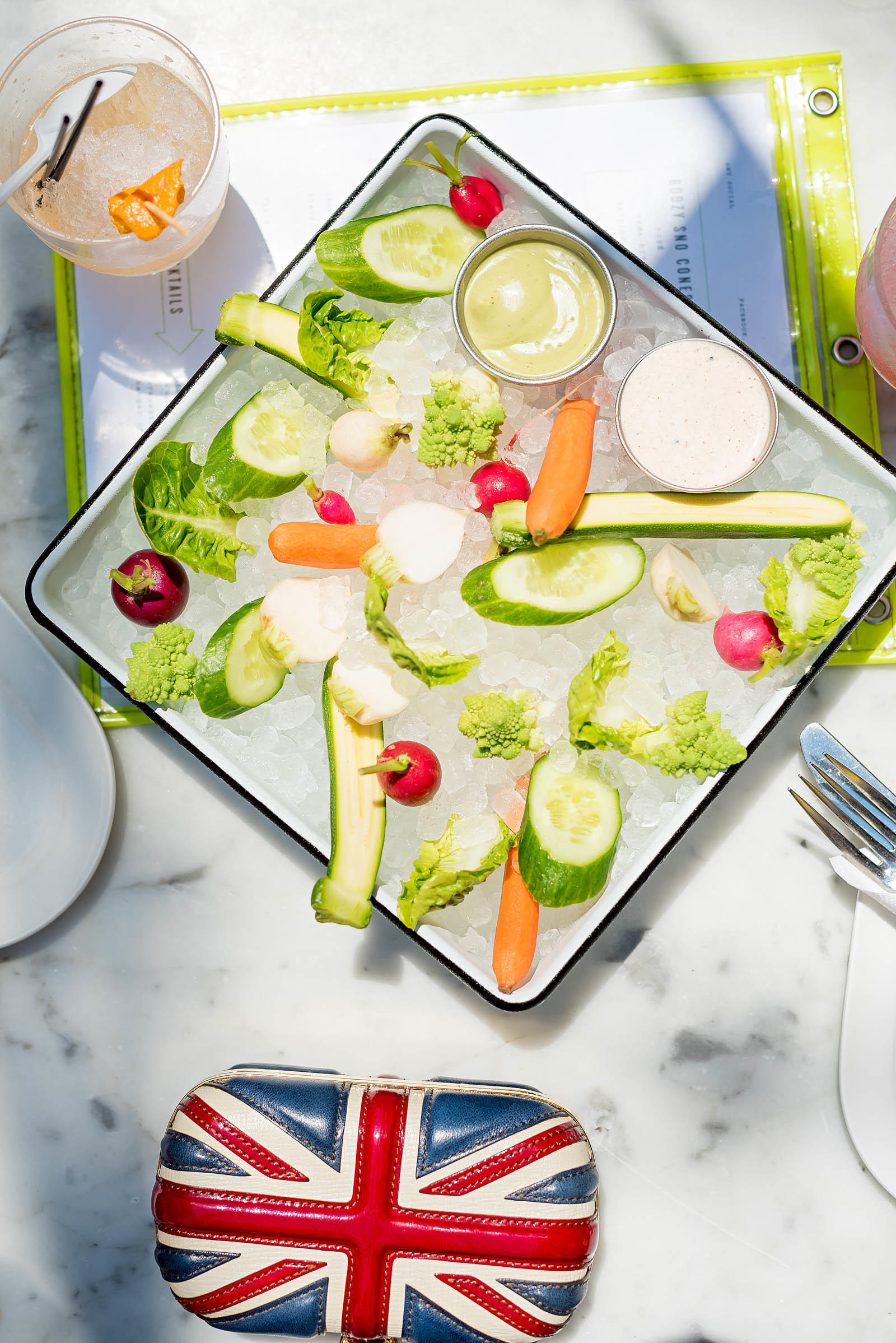 Unless of course you order Expat's oysters instead!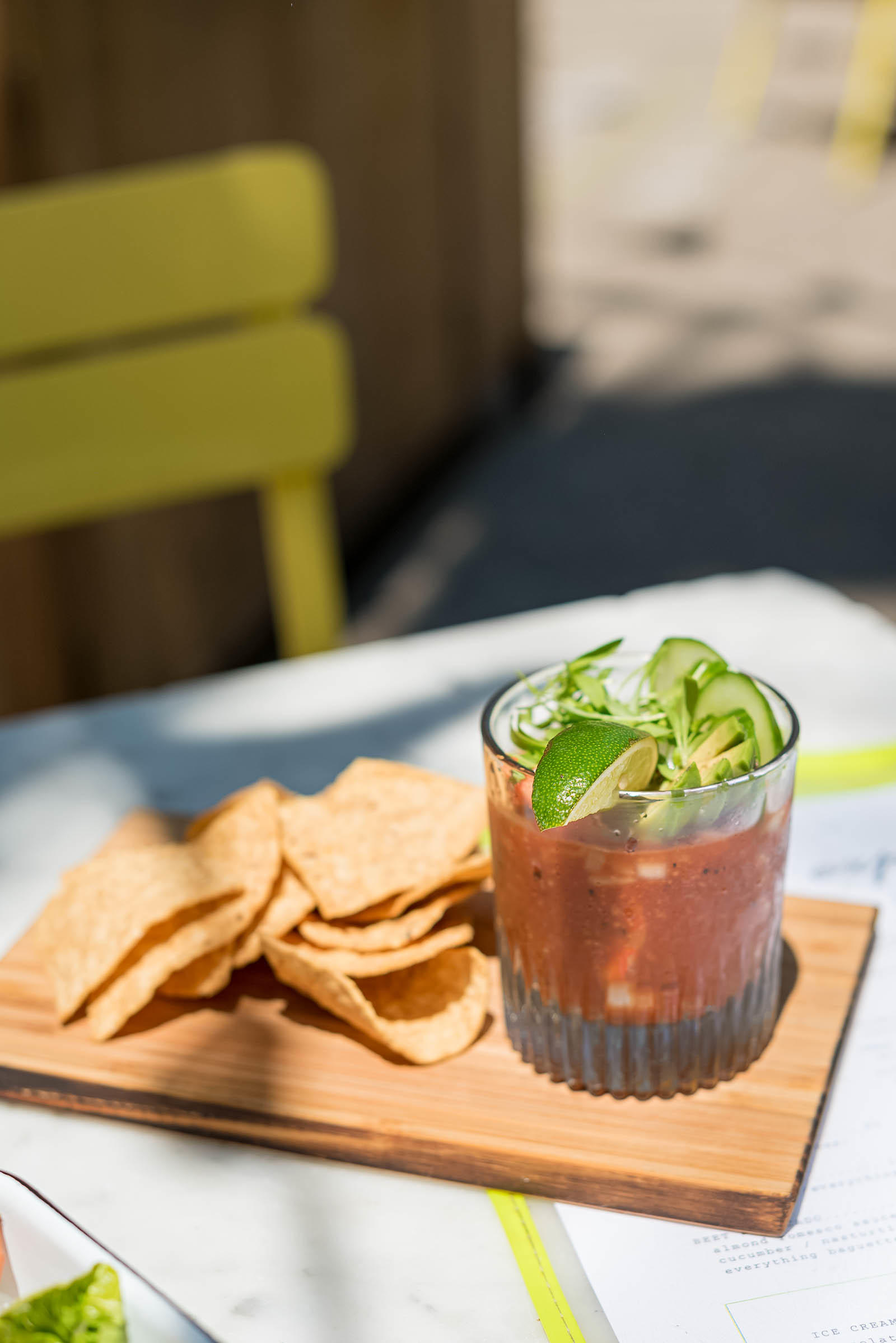 As a self-professed lover of ceviches, I never forgo Expat's tasty options either.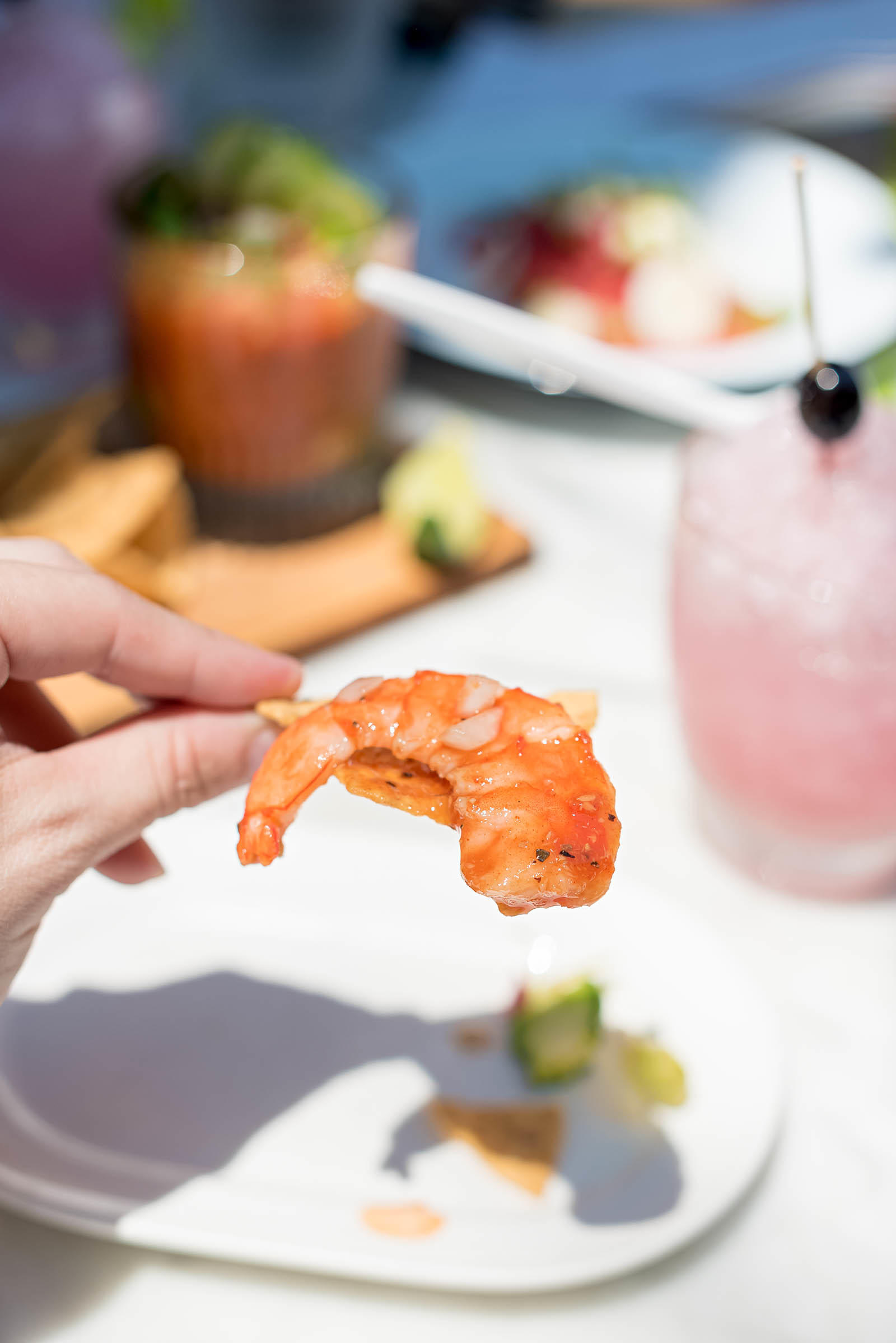 Like their beautiful, bloody mary-esque Aguachile Verde with shrimp ceviche, serrano, cucumber, and red onion.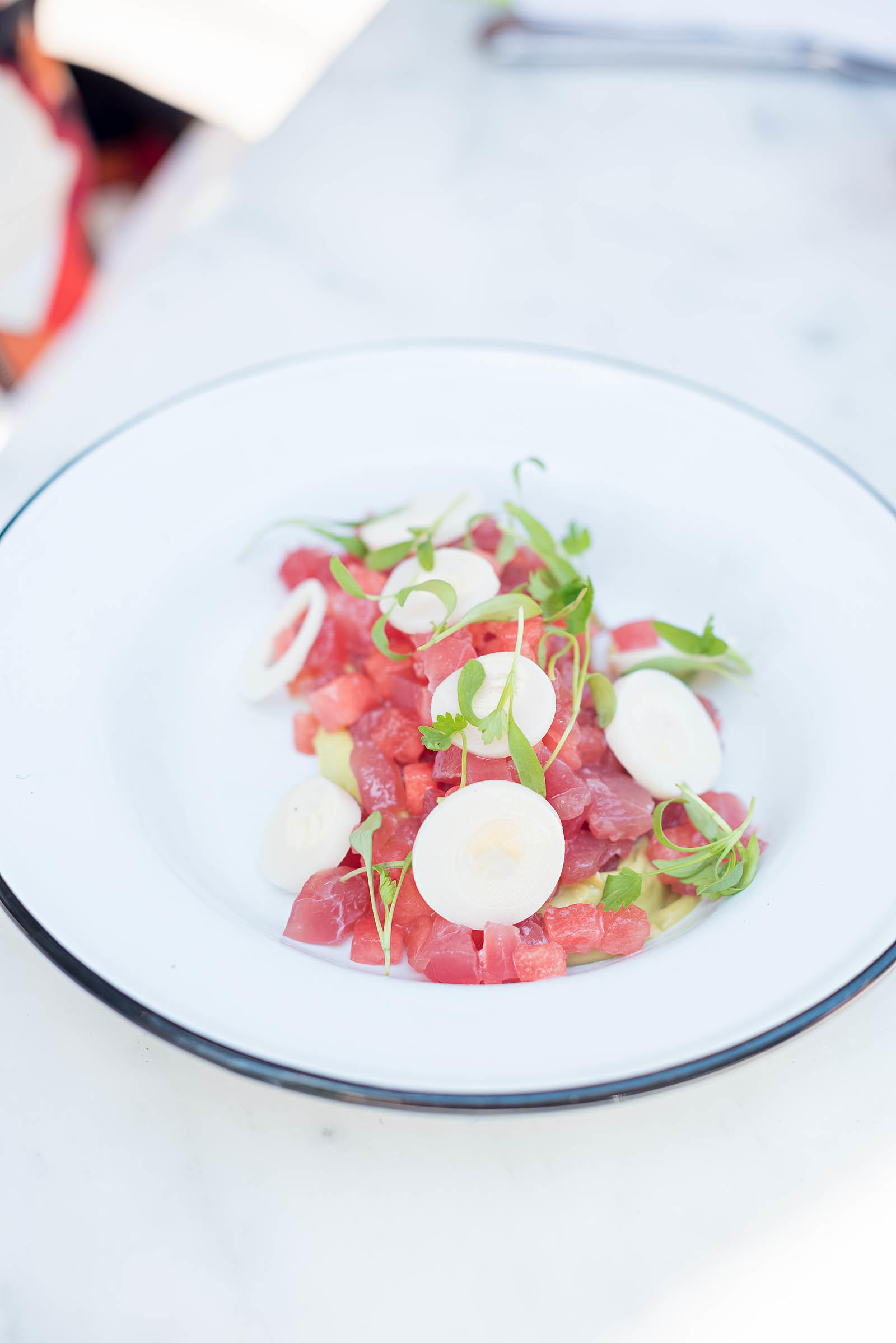 Or — my personal favorite — the Ahi Tuna Crudo with watermelon, avocado, and hearts of palm.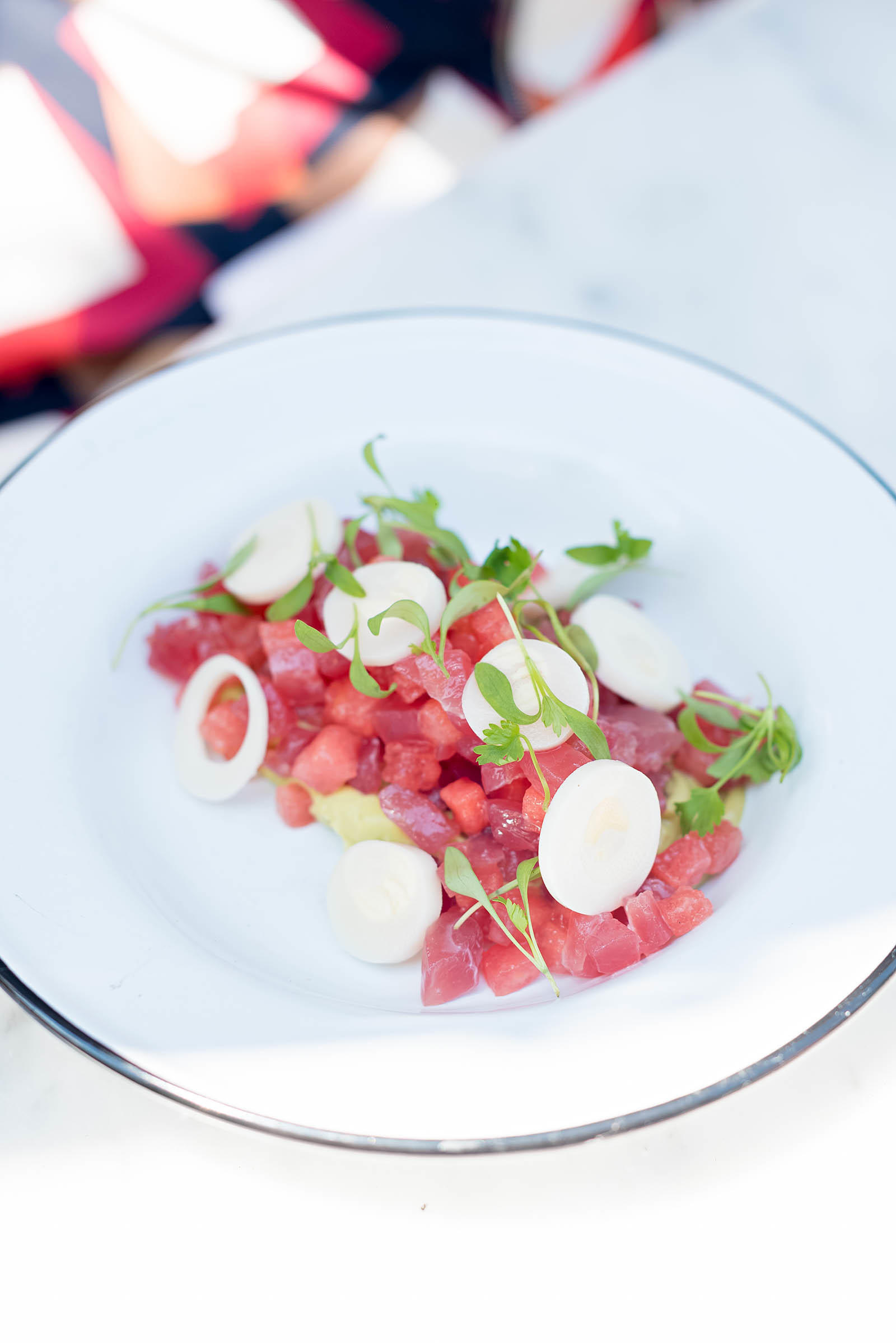 The bites of watermelon mixed in with the tuna make for such an interesting textural combination, especially sauced up with the avocado purée underneath!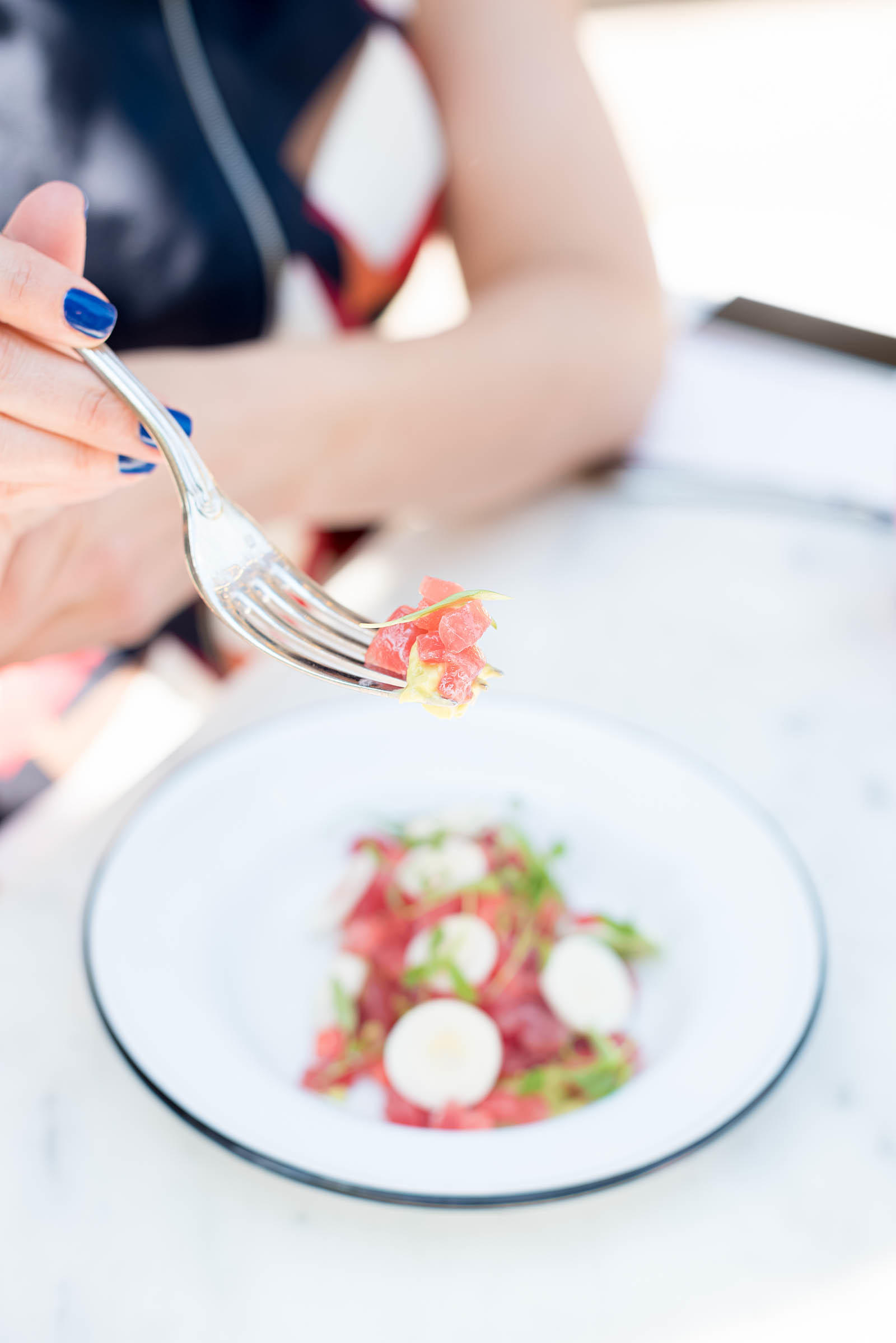 Care to try a bite?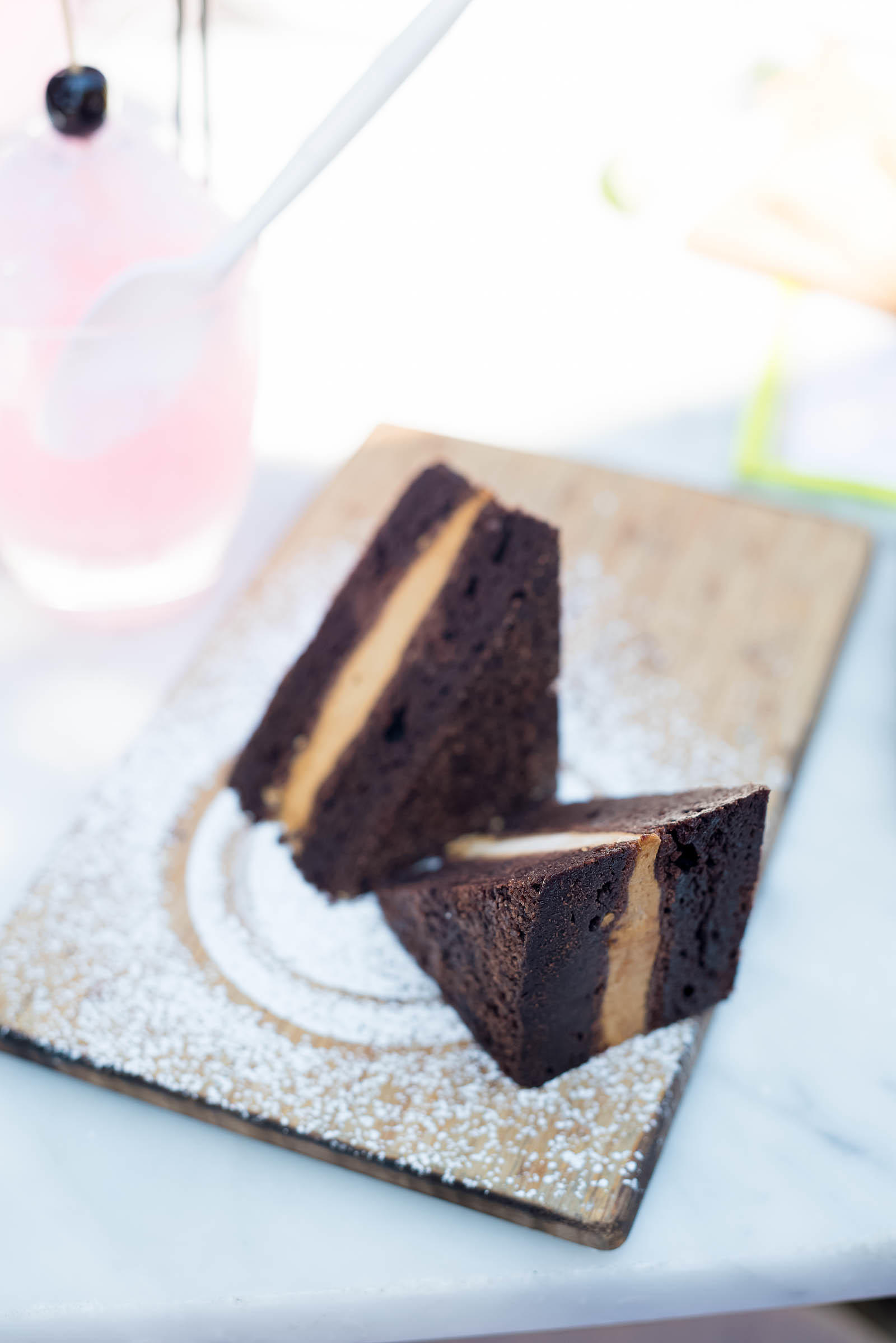 And in case the sno-cones didn't quench your sugar cravings, Expat has some delicious, cooling desserts to dive into too!
Like this addictive Chocolate Brownie and Coffee Semifreddo Ice Cream Sandwich!
SHOP THE LOOK:
Dress – Victoria Secret (similar: 1 / 2 / 3) || Bag – Chloé Mini 'Drew' (budget options: 1 / 2) || Sandals – Stuart Weitzman (similar) || Necklace – Etsy || Sunglasses – Ray-Ban || Lips – YSL 'Volupté' Tint-in-Oil No. 7 'Crush Me Orange'
Photos courtesy of Anna of NoirFriday
Where are some of your favorite summer restaurants?