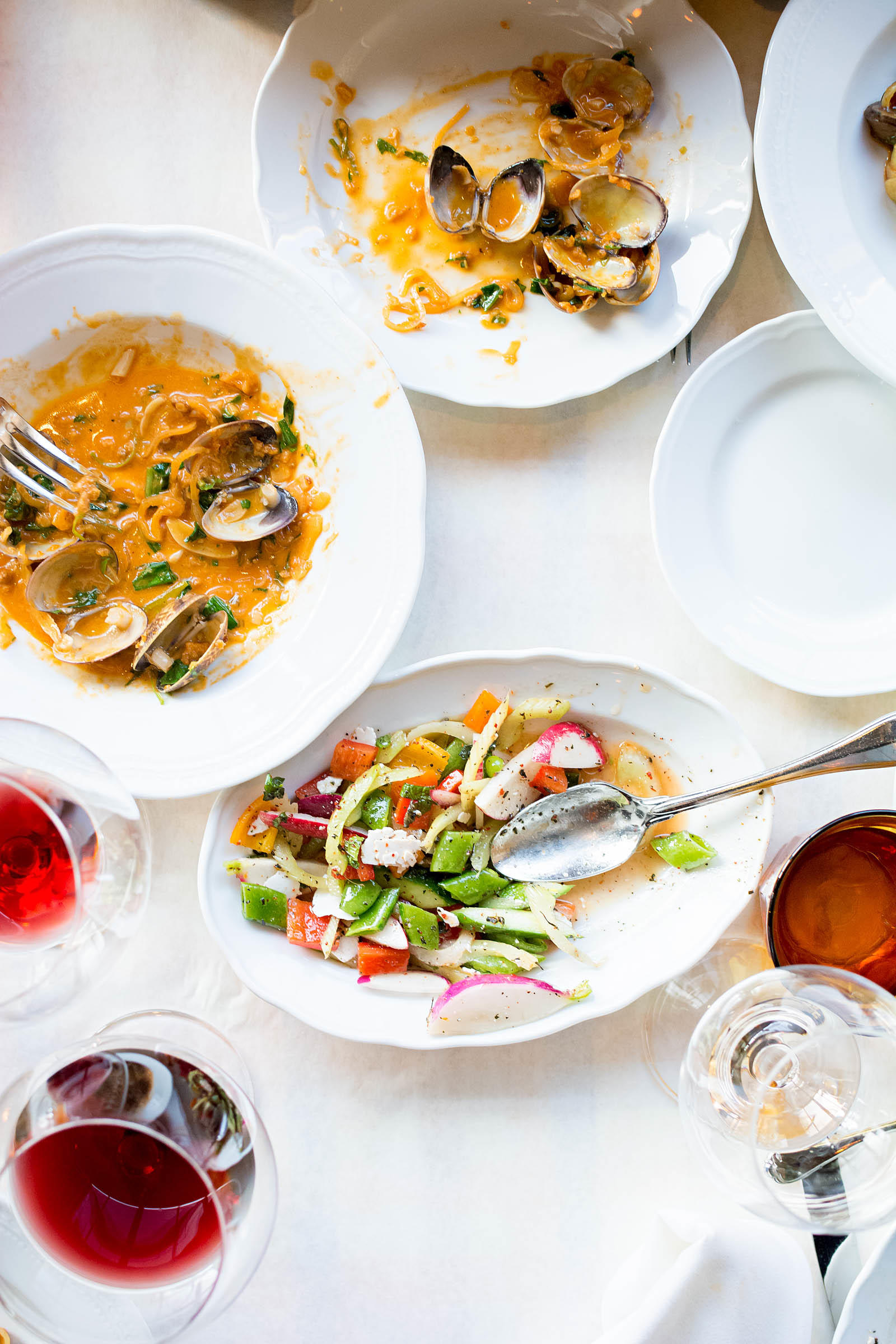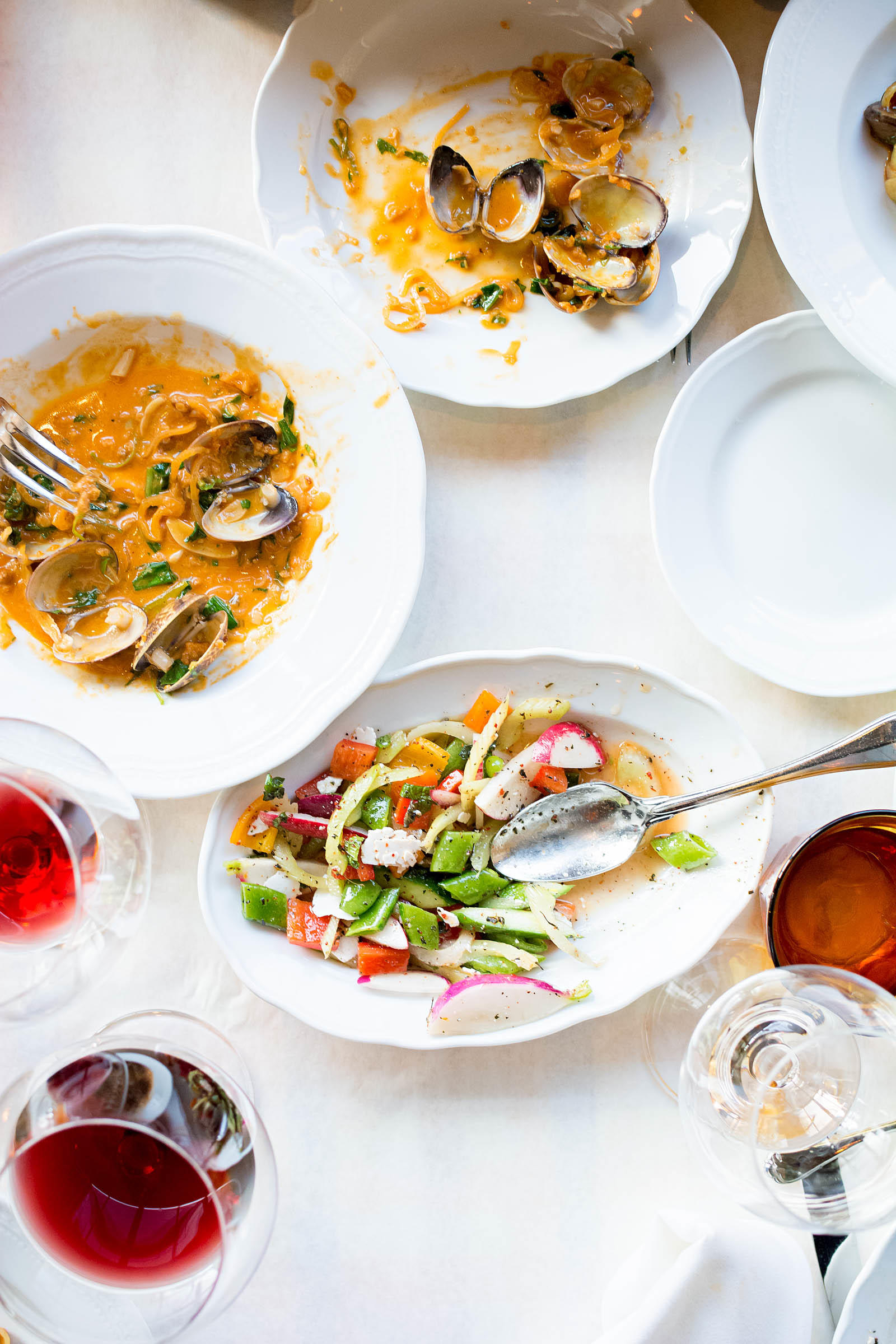 Remember back in February when I first tried West Loop Italian eatery, Formento's?
I fell head-over-heels for this old-school spot serving up Italian comfort food (especially their LEGENDARY chocolate cake!).
But now that it's summer and REALLY hot out, heavy pasta dishes and sandwiches aren't exactly what I crave. I want light, bright, crispness in my meals!
So when I heard Formento's would be launching a new menu on May 23rd, focusing on lighter, Southern Italian fare, I couldn't wait to taste the new dishes.
And let me promise you they did NOT disappoint!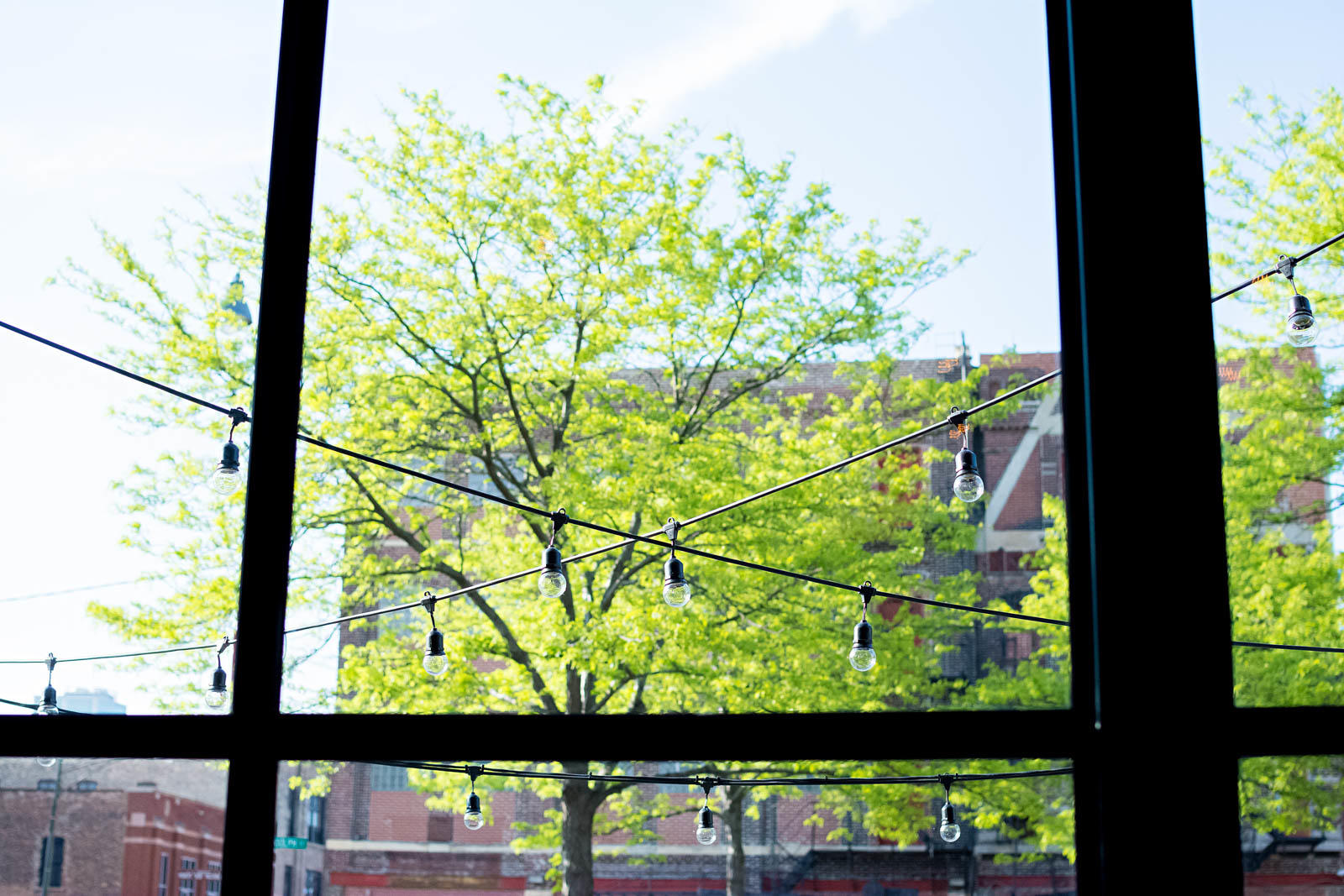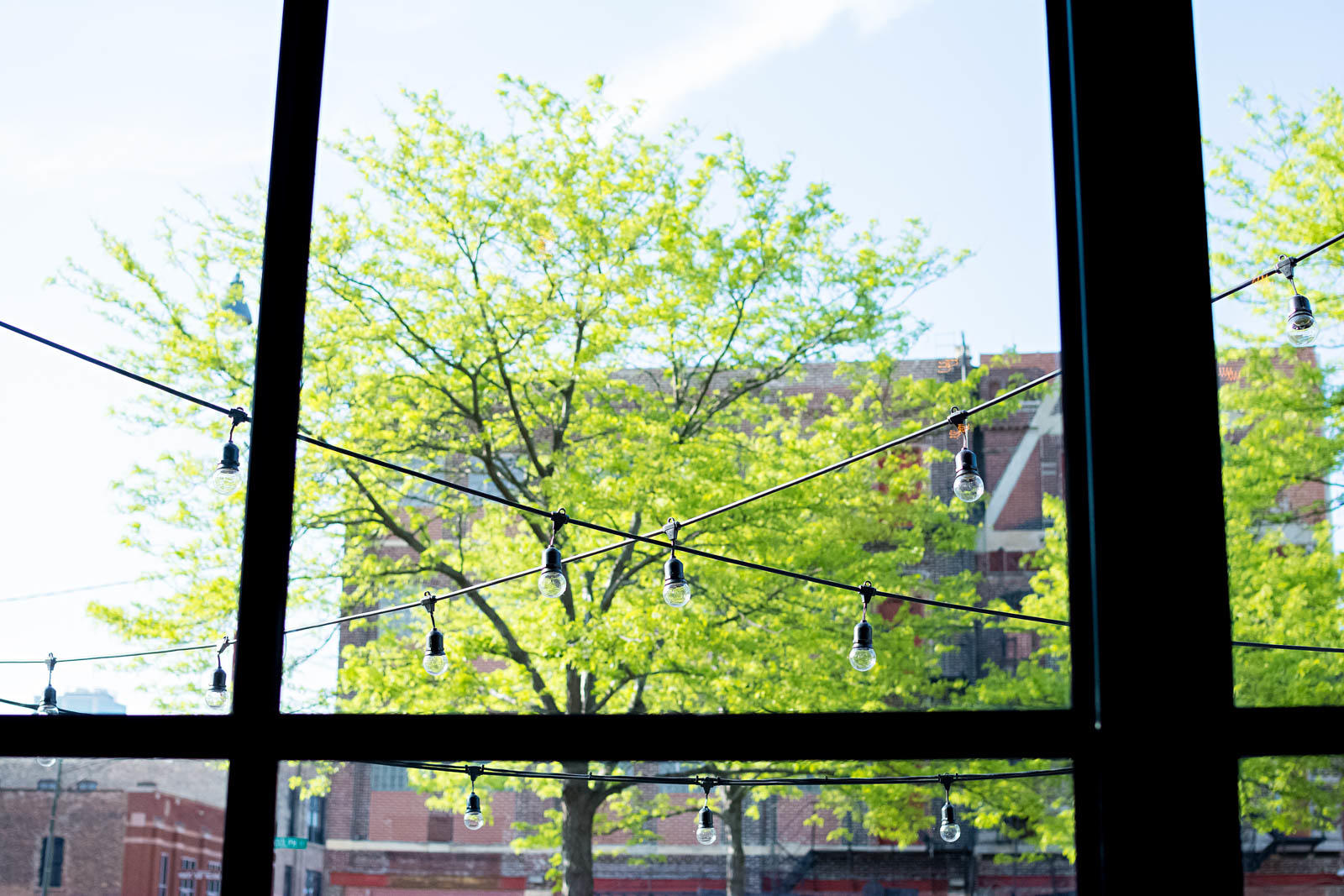 Located in the heart of the Randolph restaurant corridor (not far from The Allis, Chicken Shop, or Au Cheval), Formento's couldn't be more perfectly situated for a cozy family meal or date night, especially after all the new renovations they've been initiating since May!
And in summer Formento's opens up their beautiful, Randolph Street patio too! Sadly the day Starr and I came in to have dinner, it was a little too windy to risky shooting and eating outside. So we sat as close to the patio as we could get without actually being on the patio.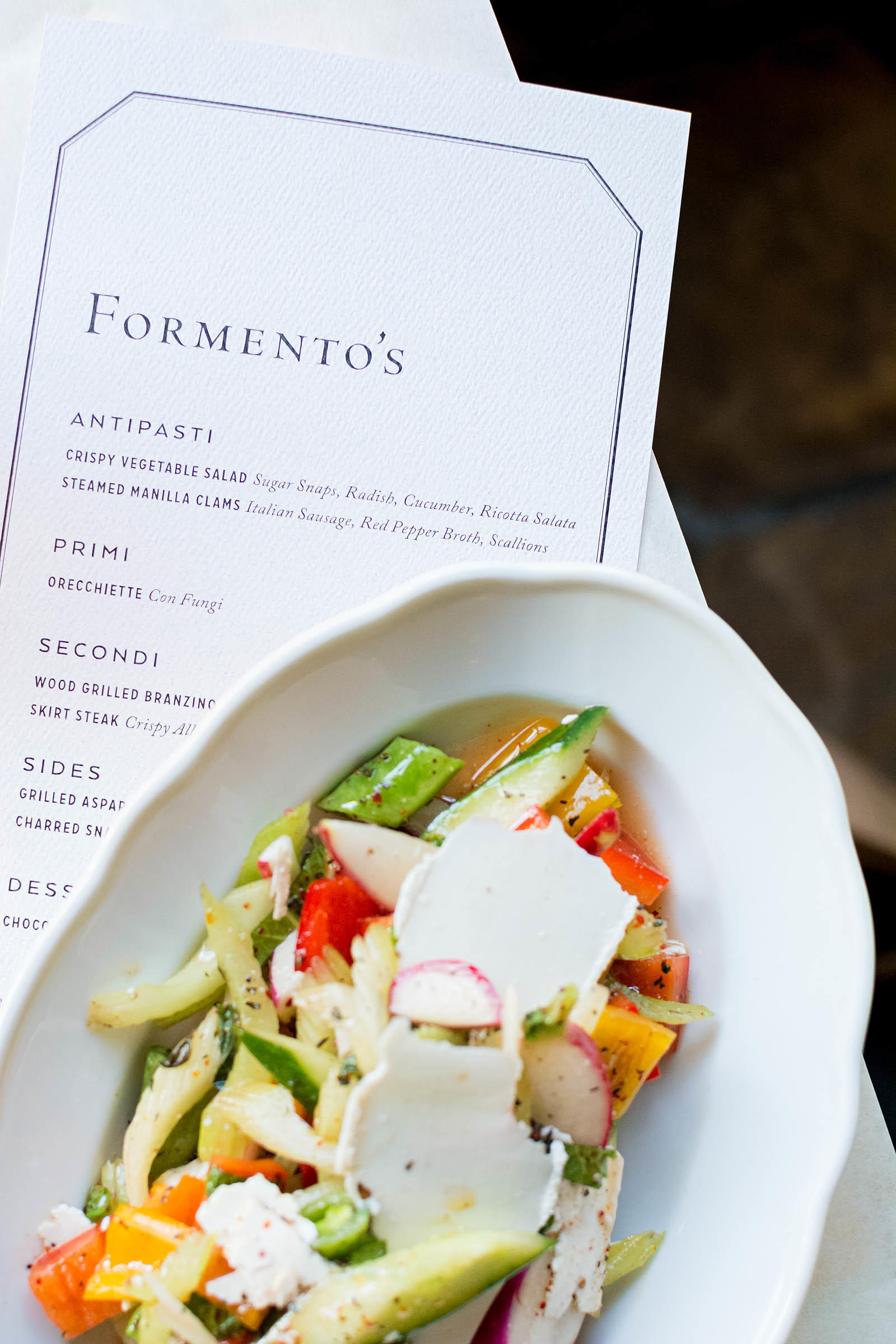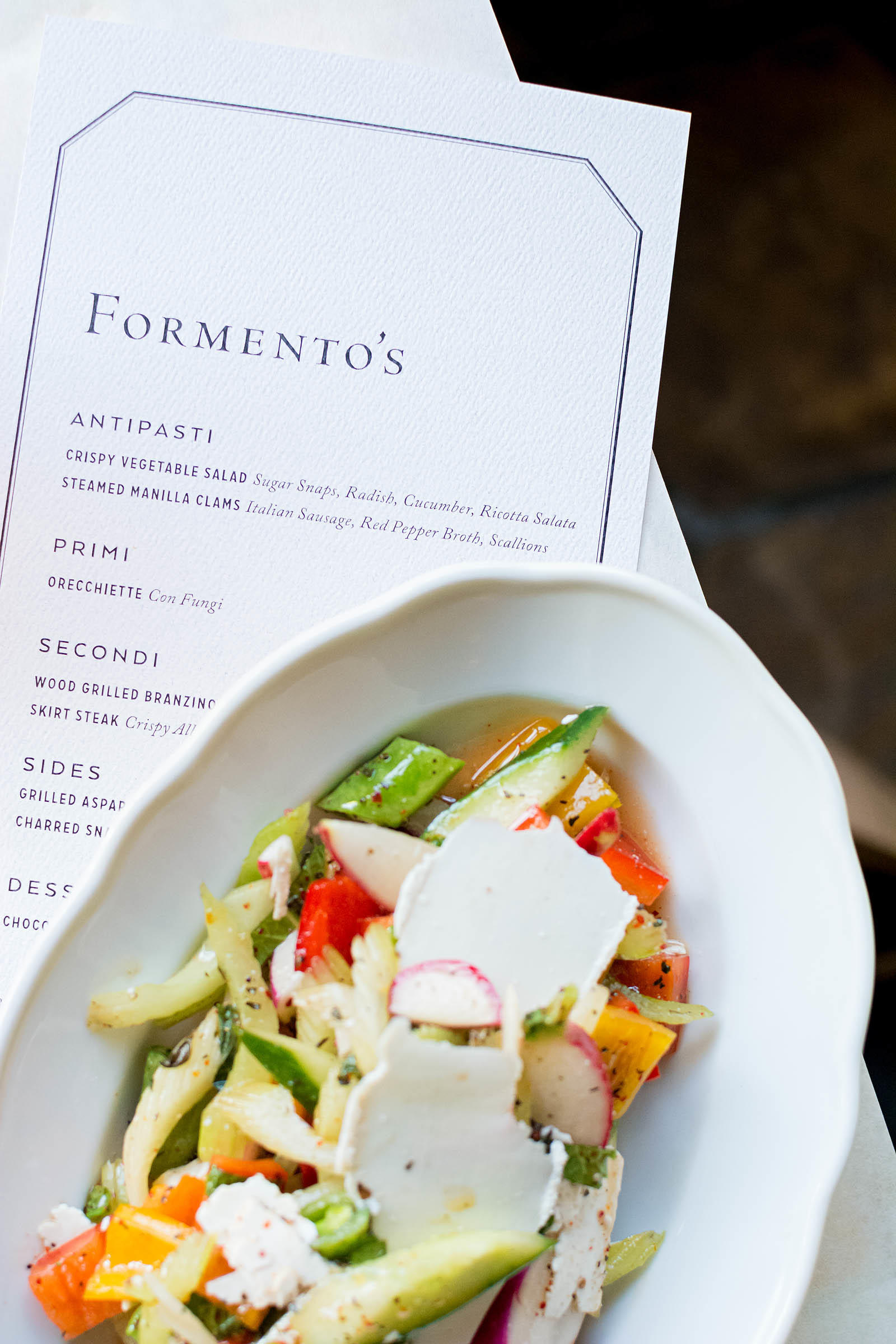 Executive Chef Stephen Wambach's new menu is a distinctively chic departure from the old Formento's menu — utilizing wood-fired grills and pops of citrus, olive oil, and seasonal vegetables to really liven up the dishes.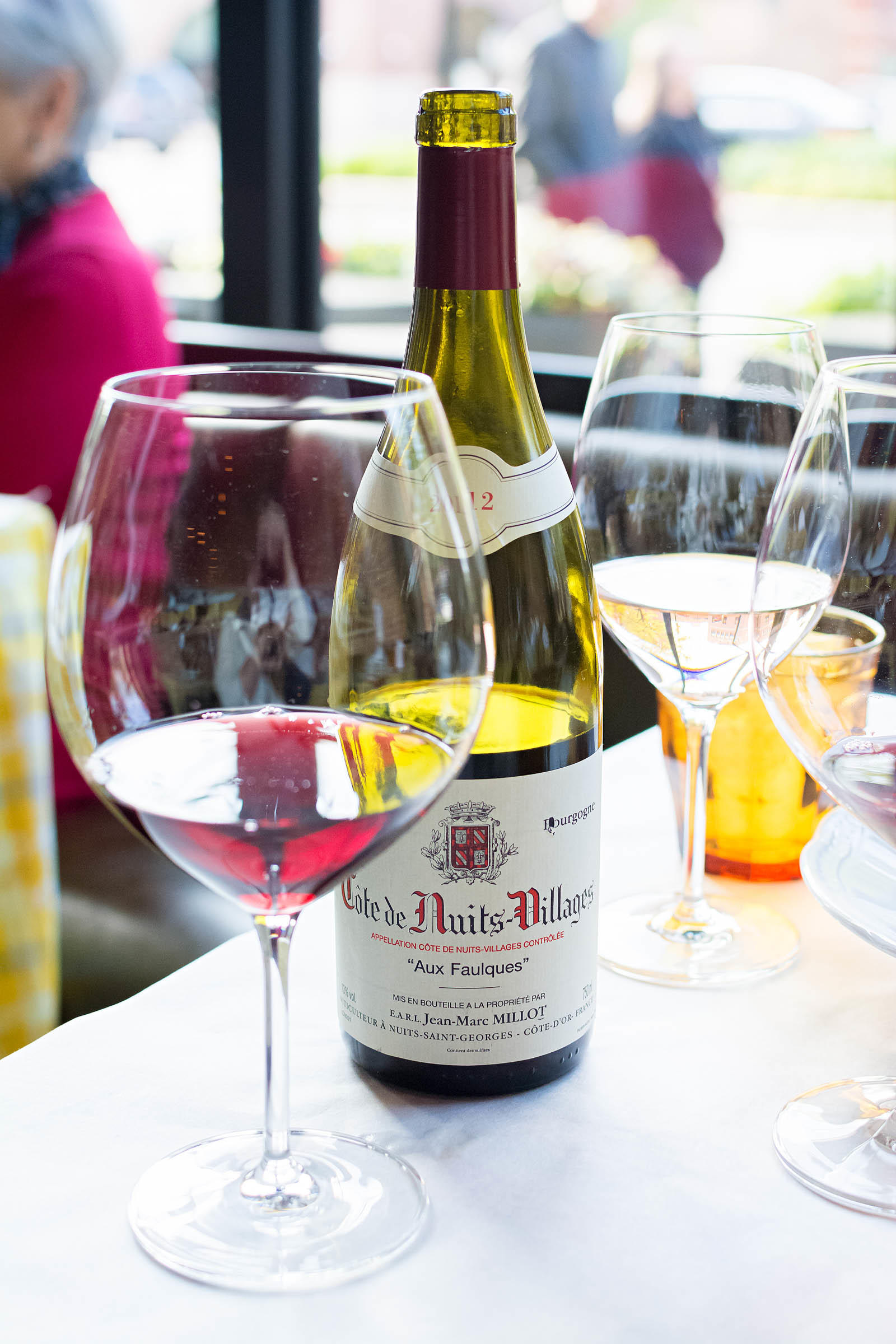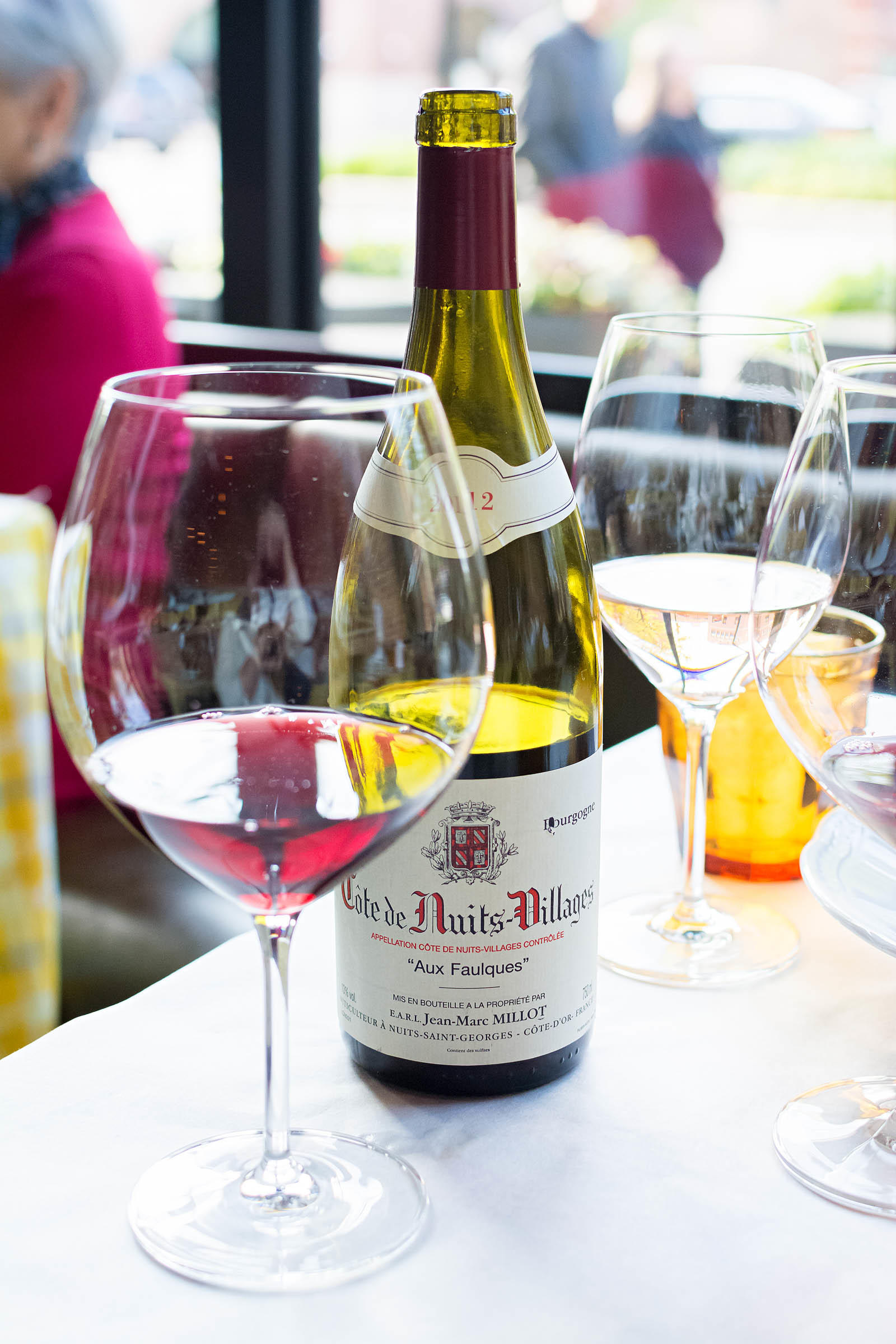 And some truly excellent wine pairings from their sommelier to bring the new meal to life.
First up came one of the most beautiful clam dishes I've ever been served!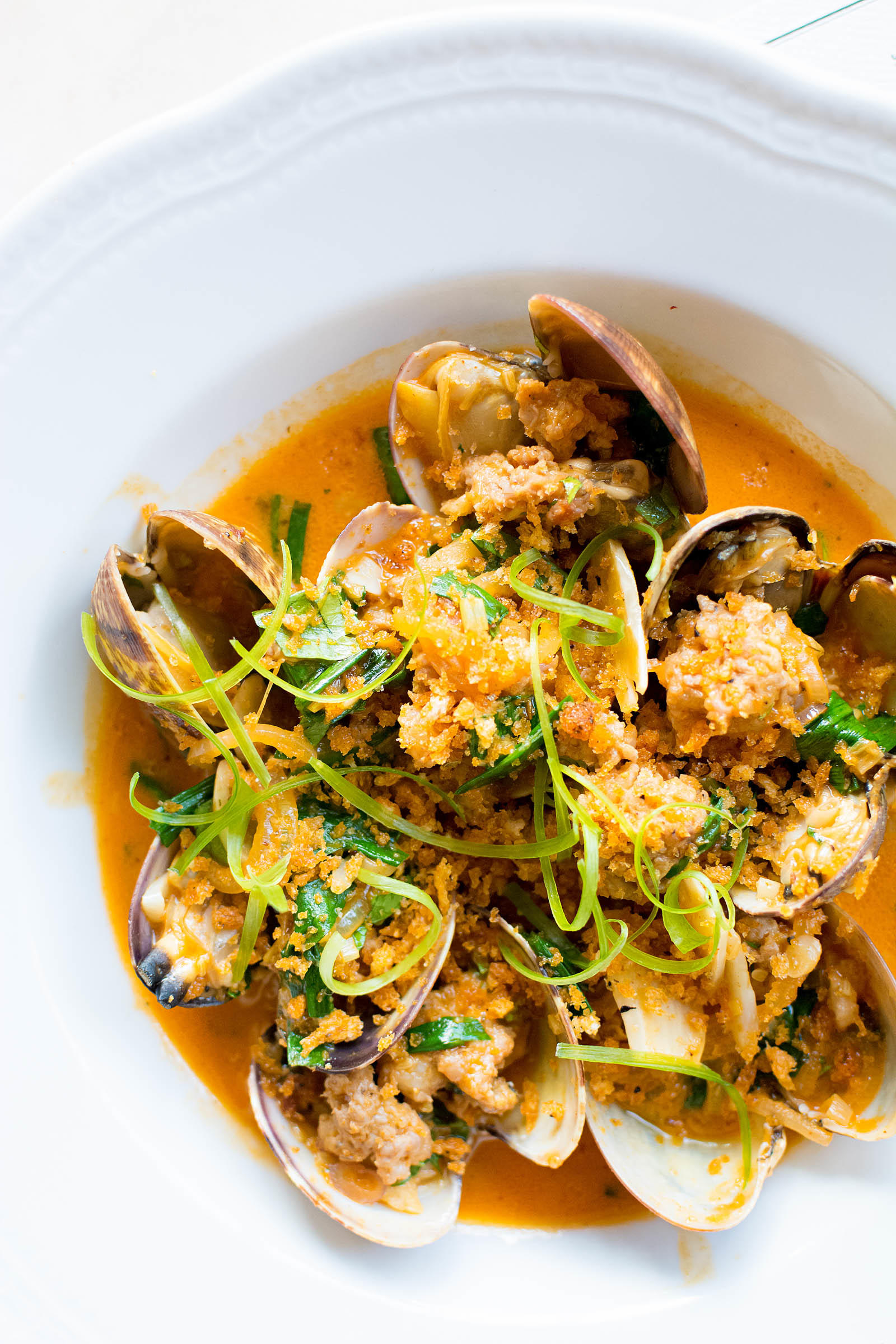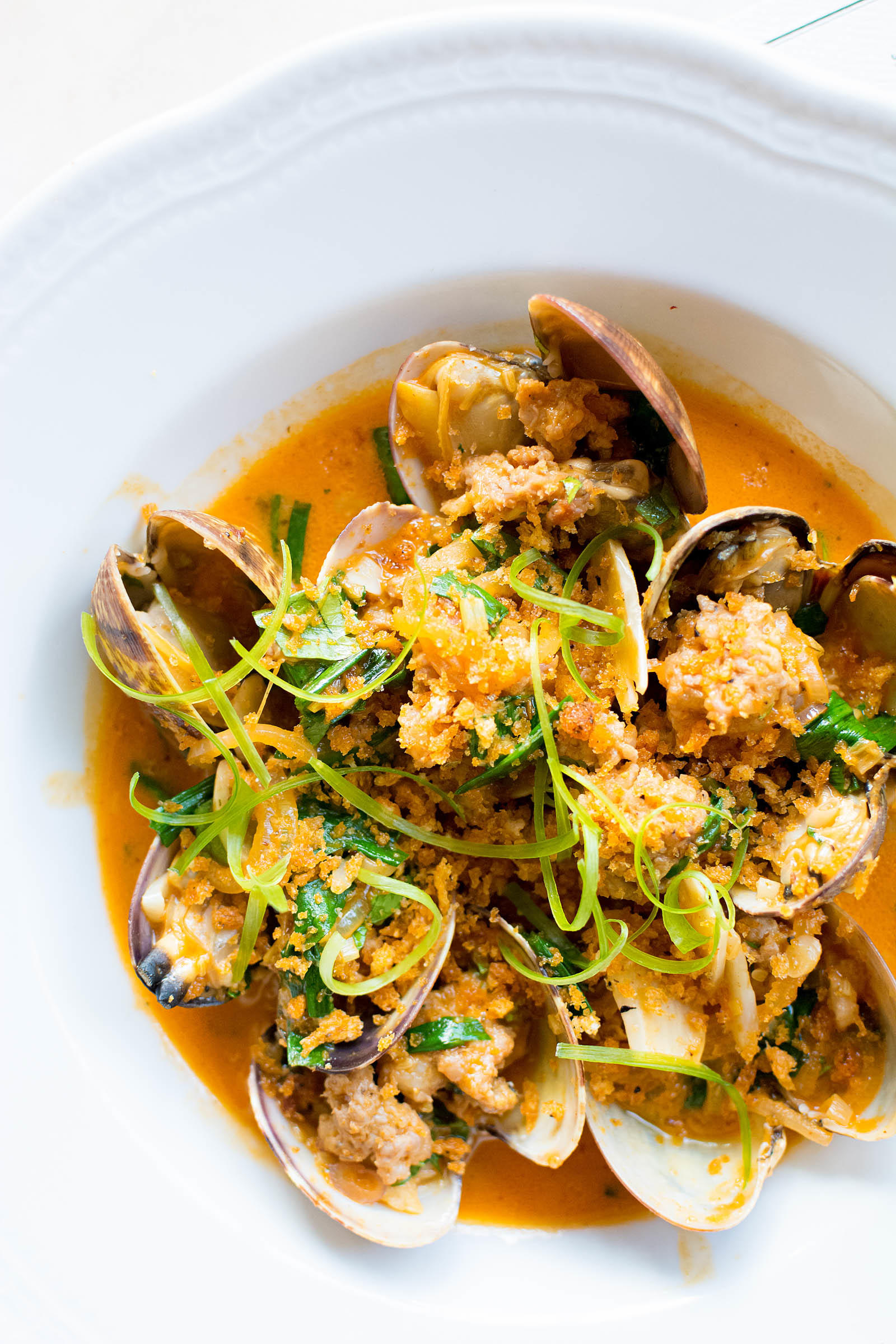 These are Steamed Manilla Clams with Italian Sausage, Red Pepper Broth, and Scallions.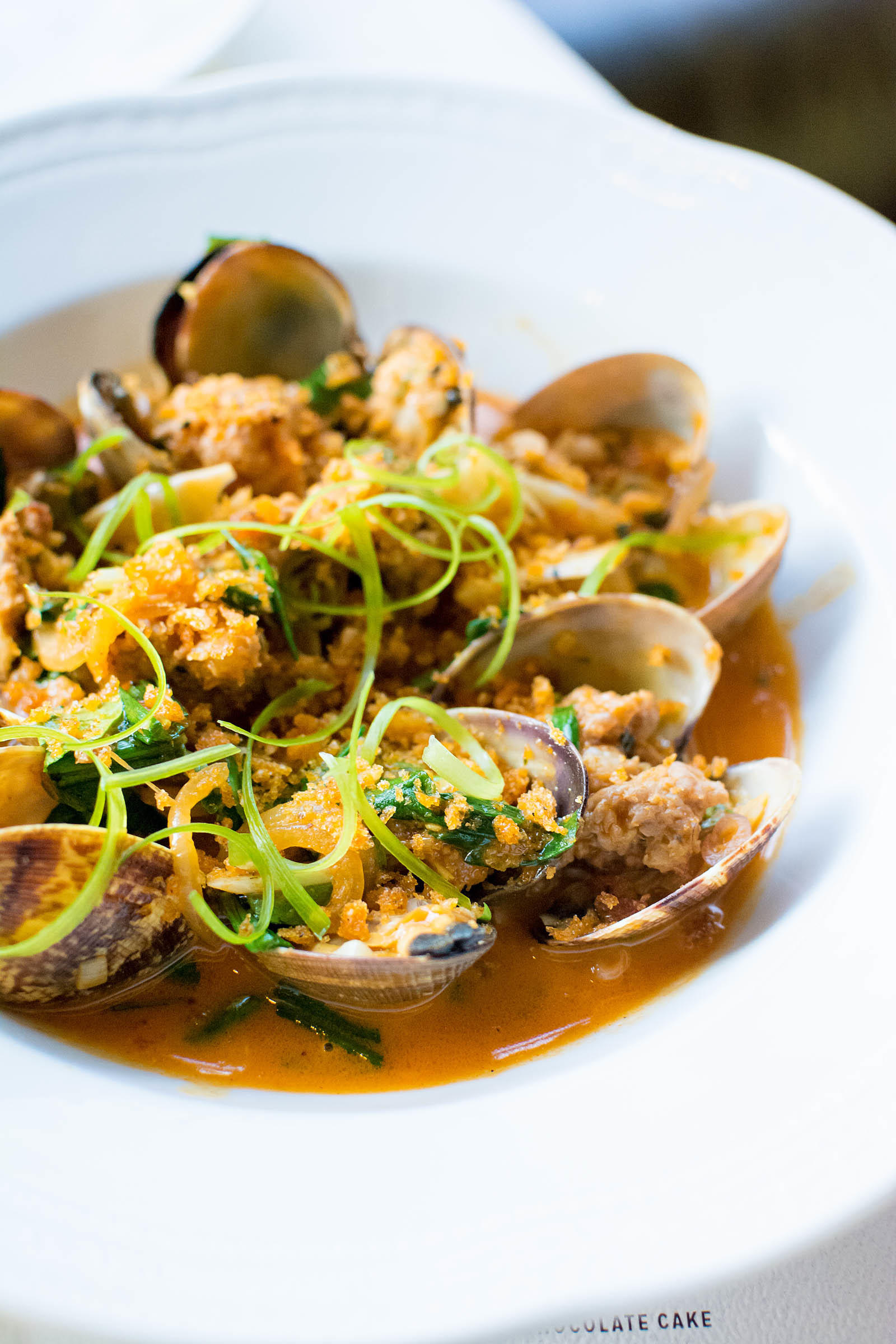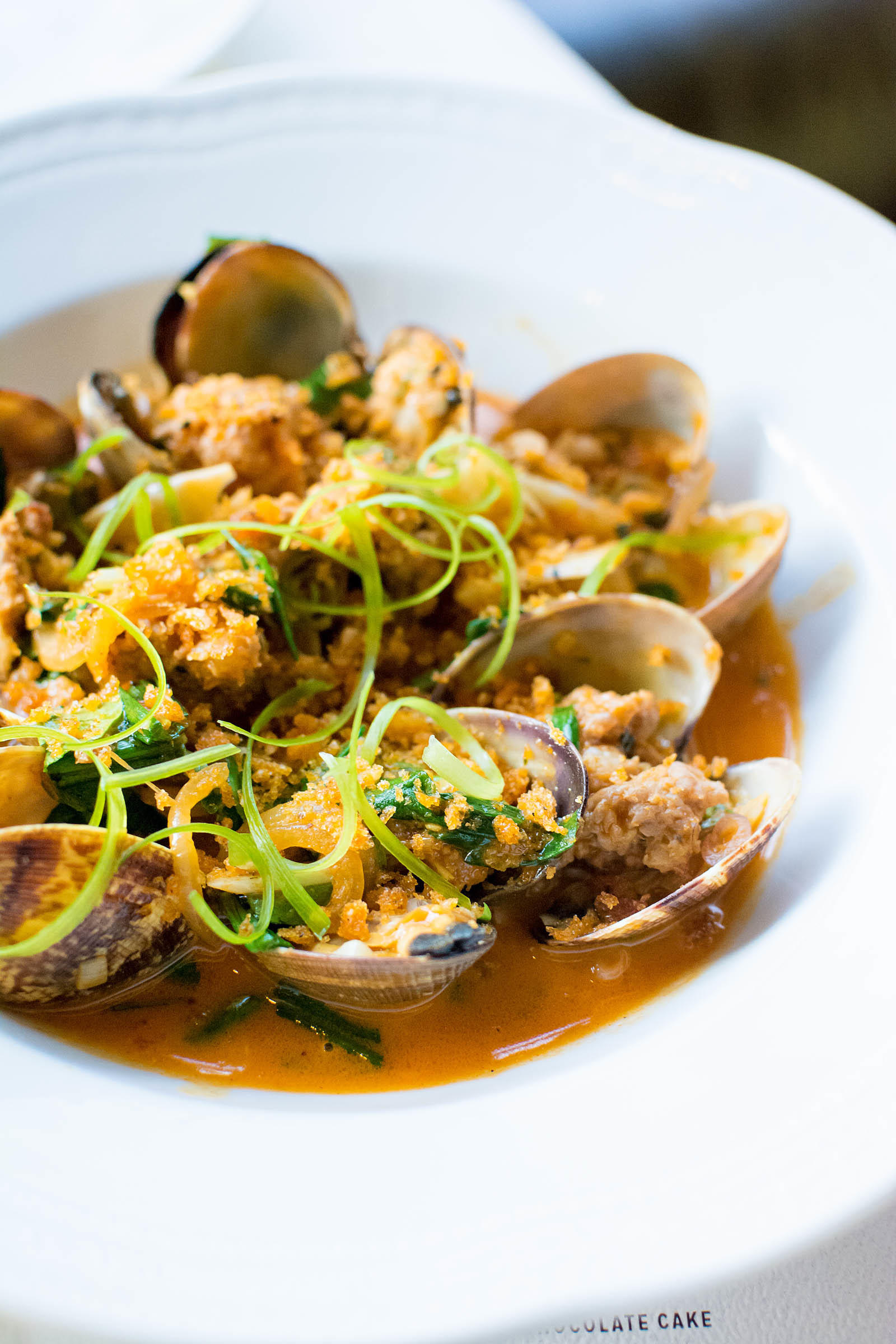 Spicy, rich, and yet STILL delicate.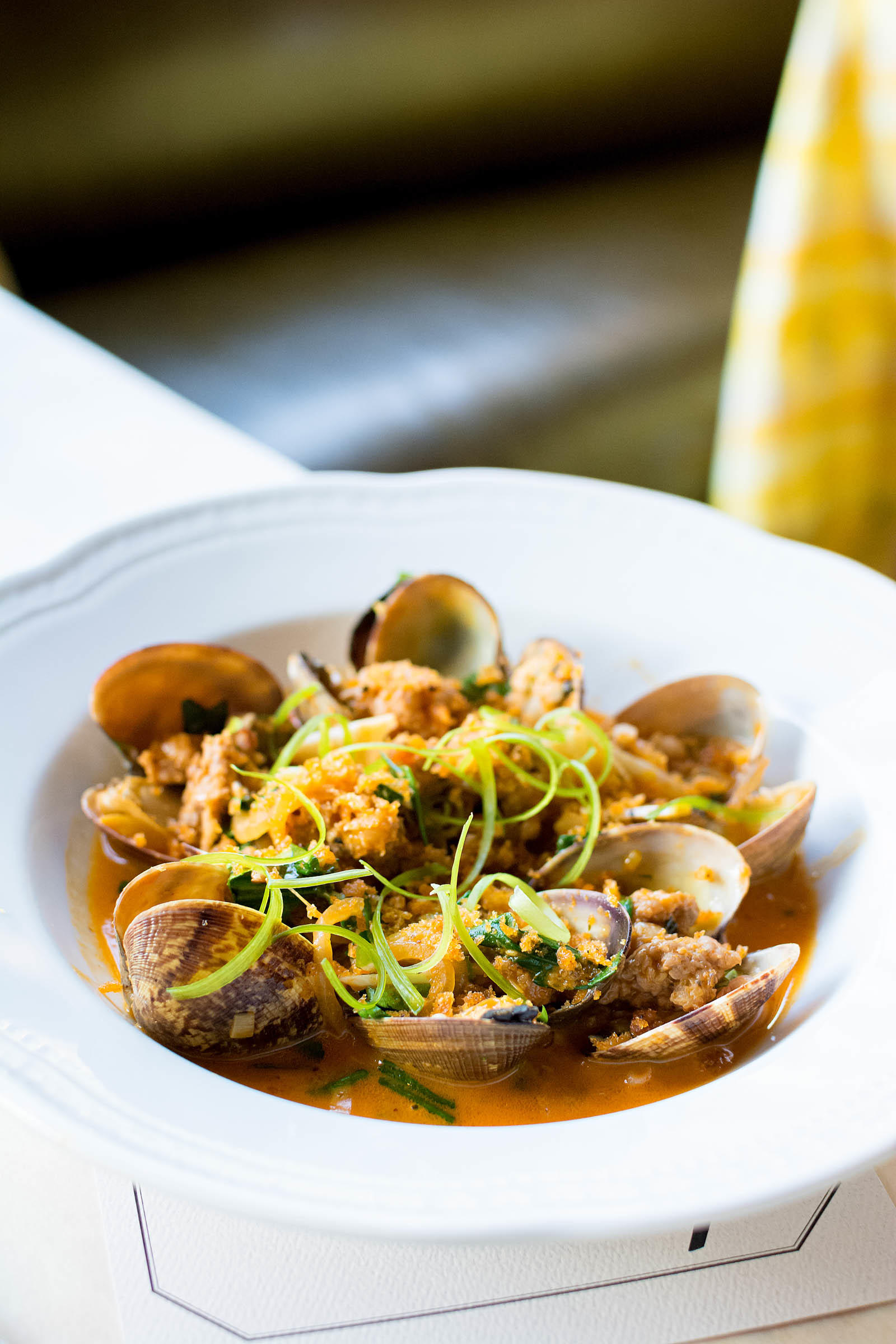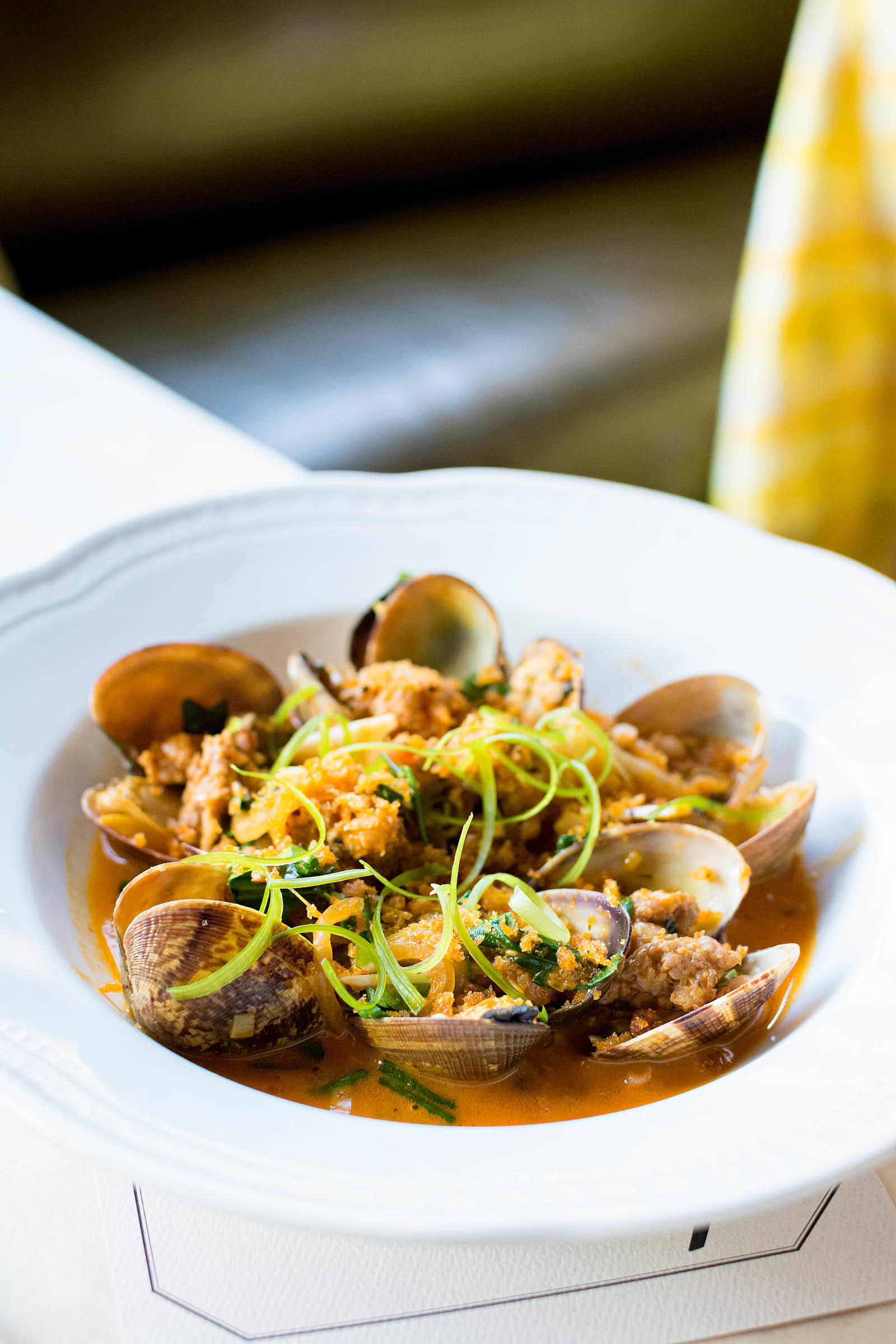 And stunningly presented, wouldn't you agree?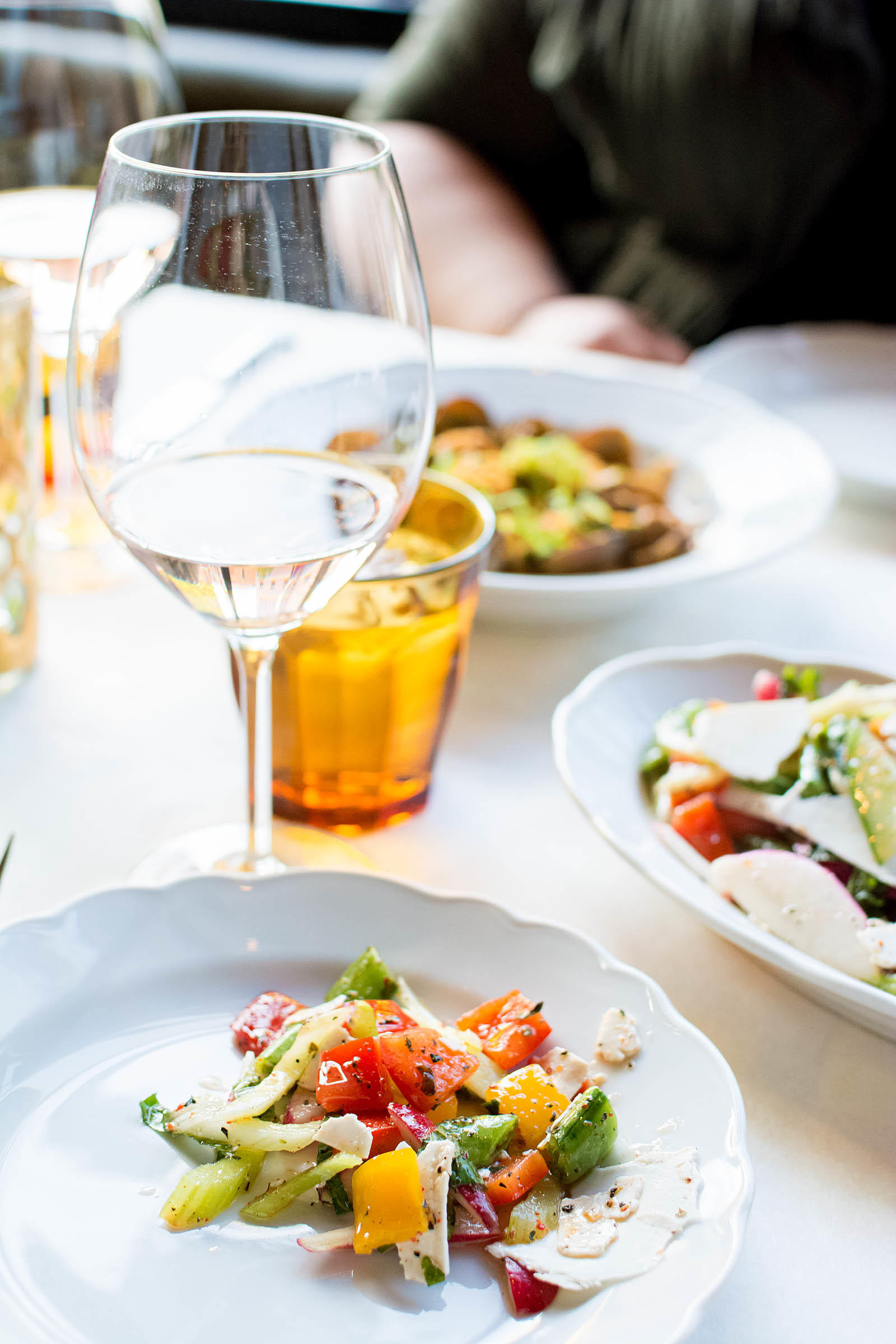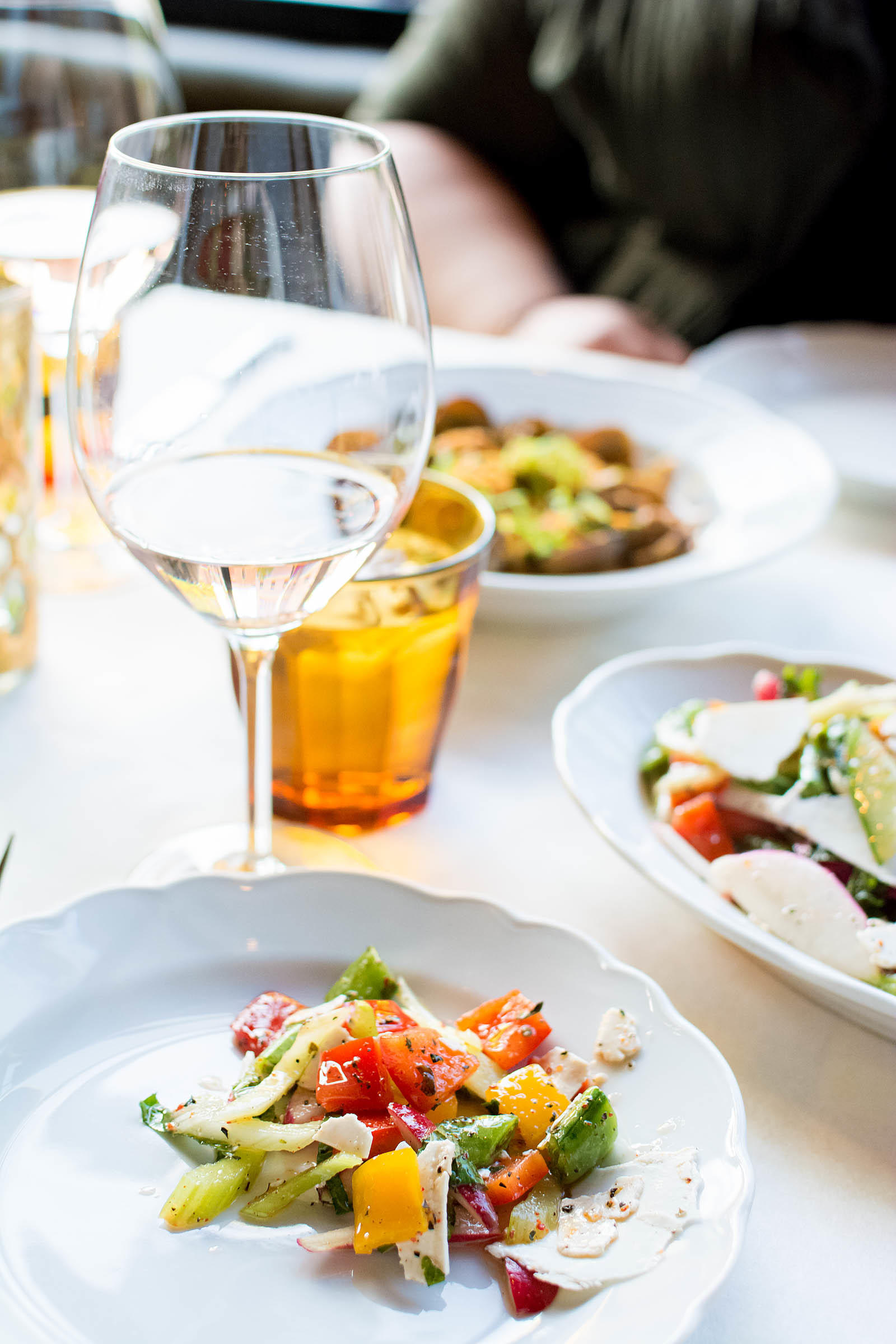 Our first course also included one of the freshest salads I've had yet this summer…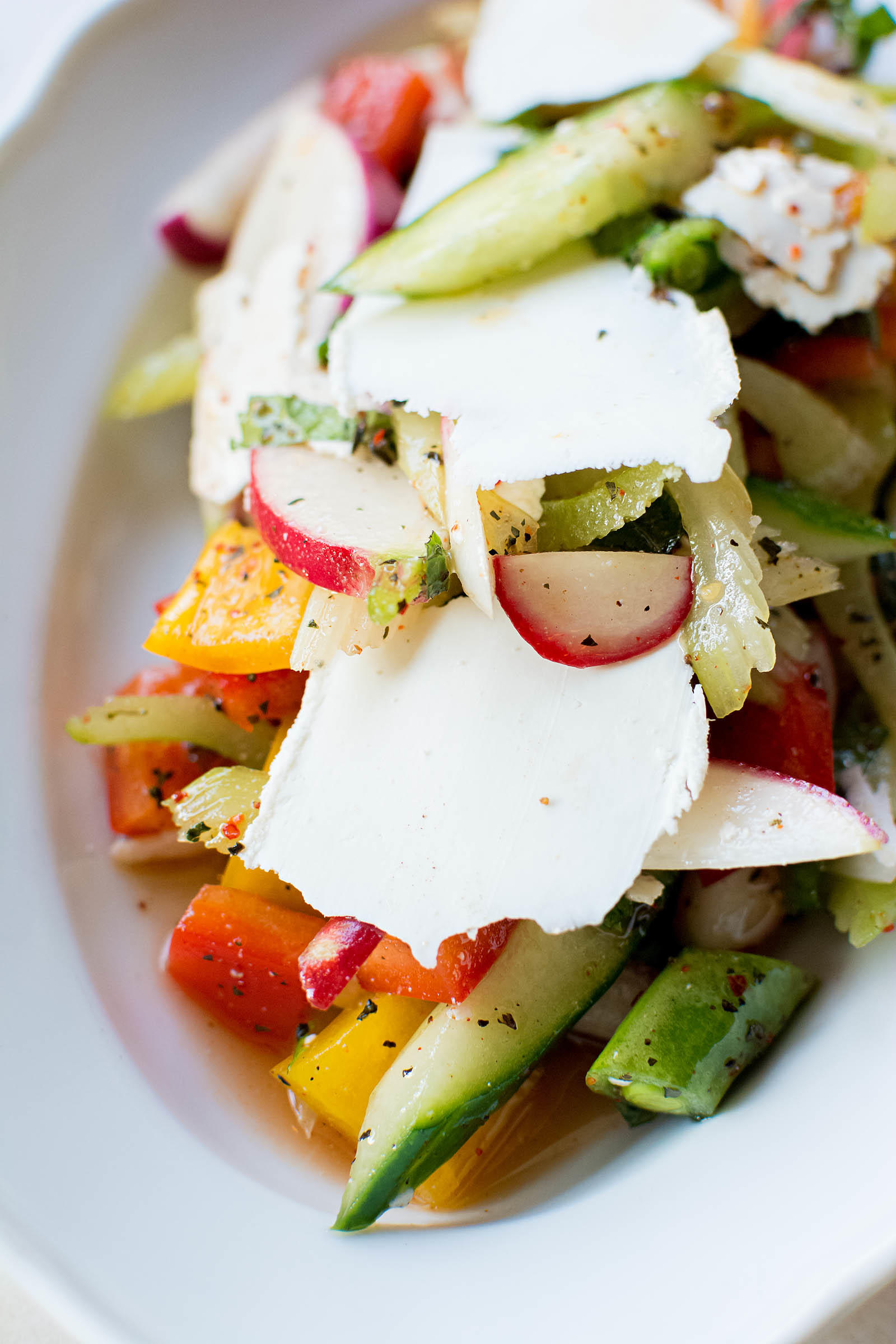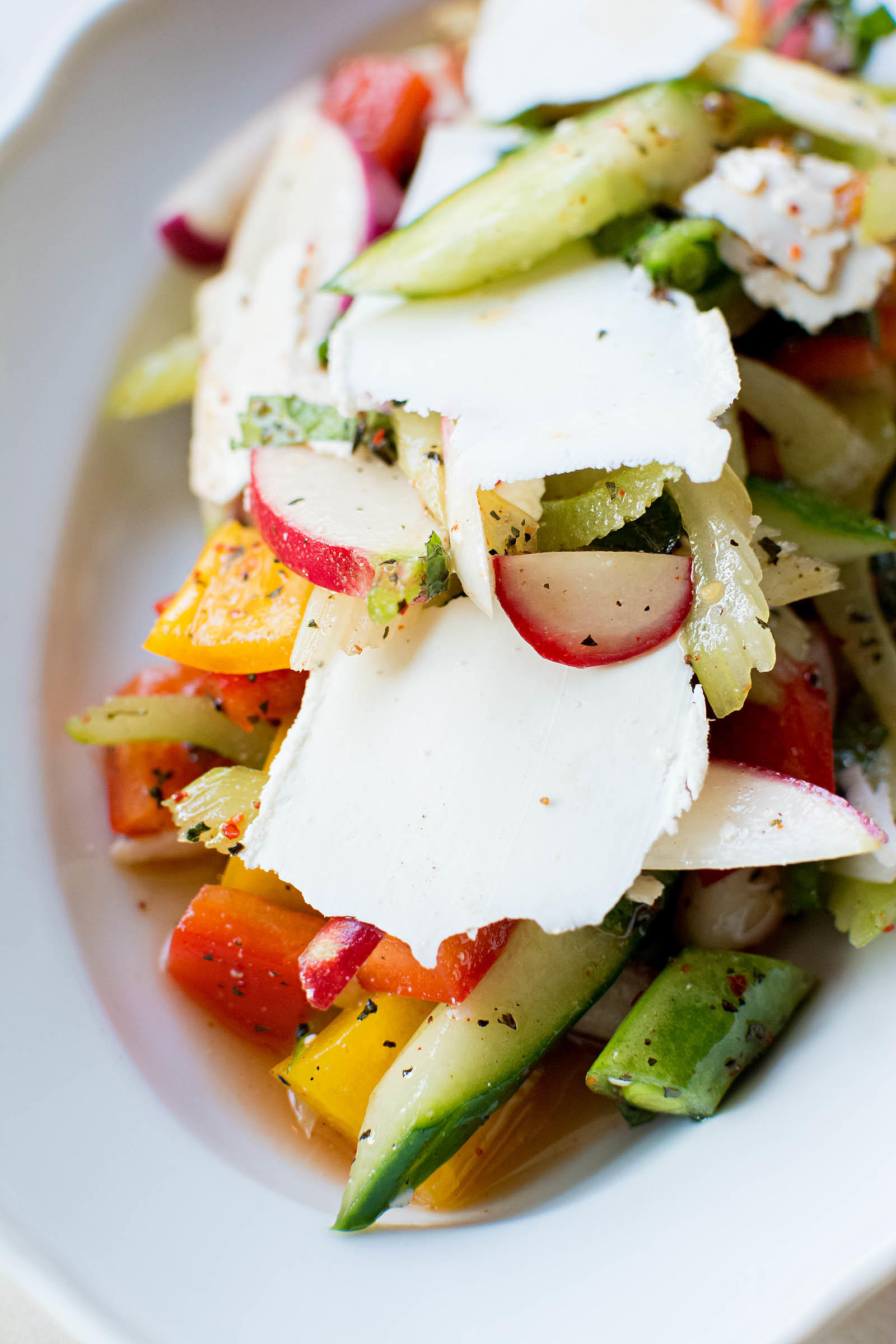 The Crispy Vegetable Salad with Sugar Snaps, Radish, Cucumber, and Ricotta Salata.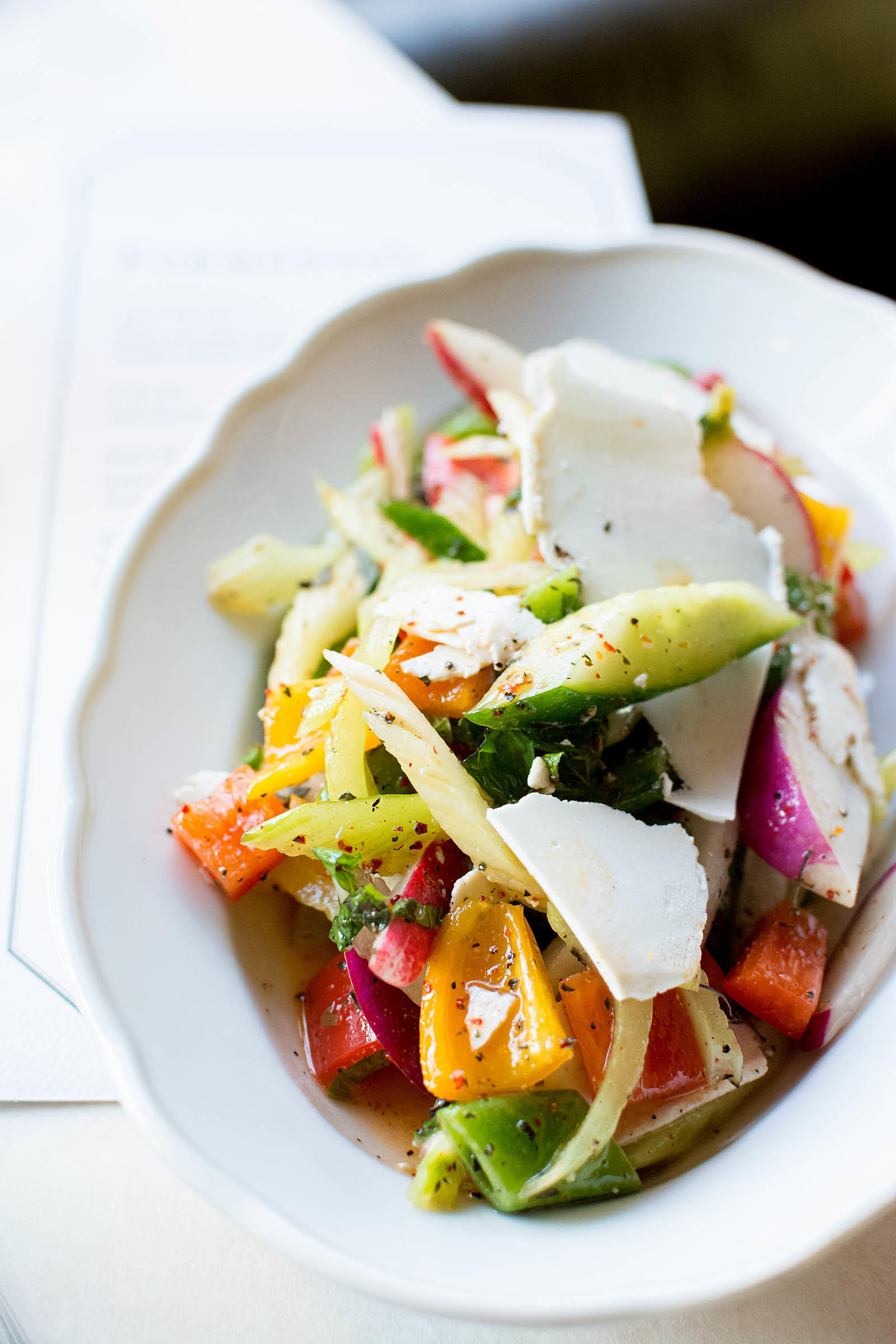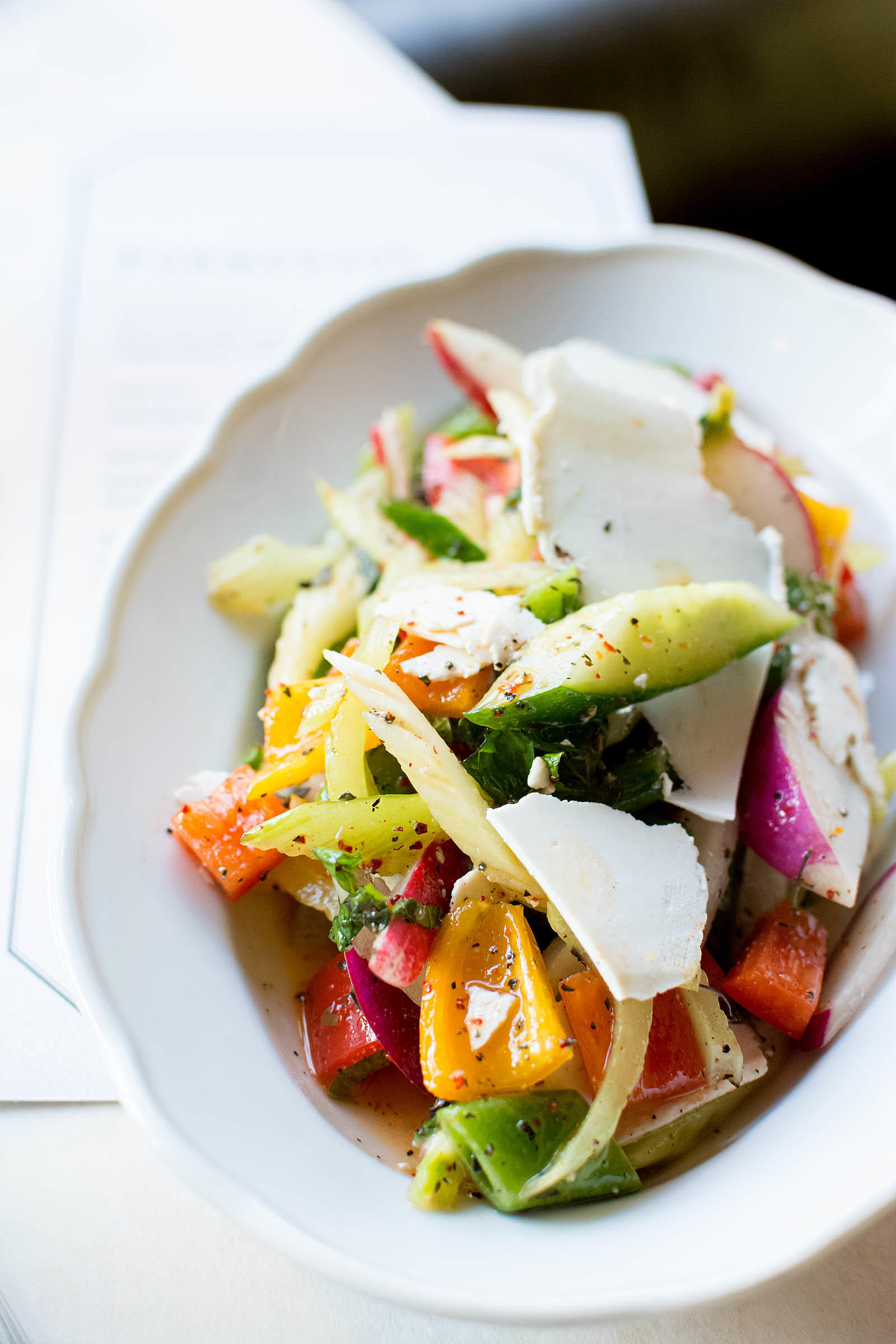 I knew to expect bright dishes from the new menu but the crispness and freshness of this salad was positively addictive! If you're a lover of sugar snaps like I am, I especially recommend this dish!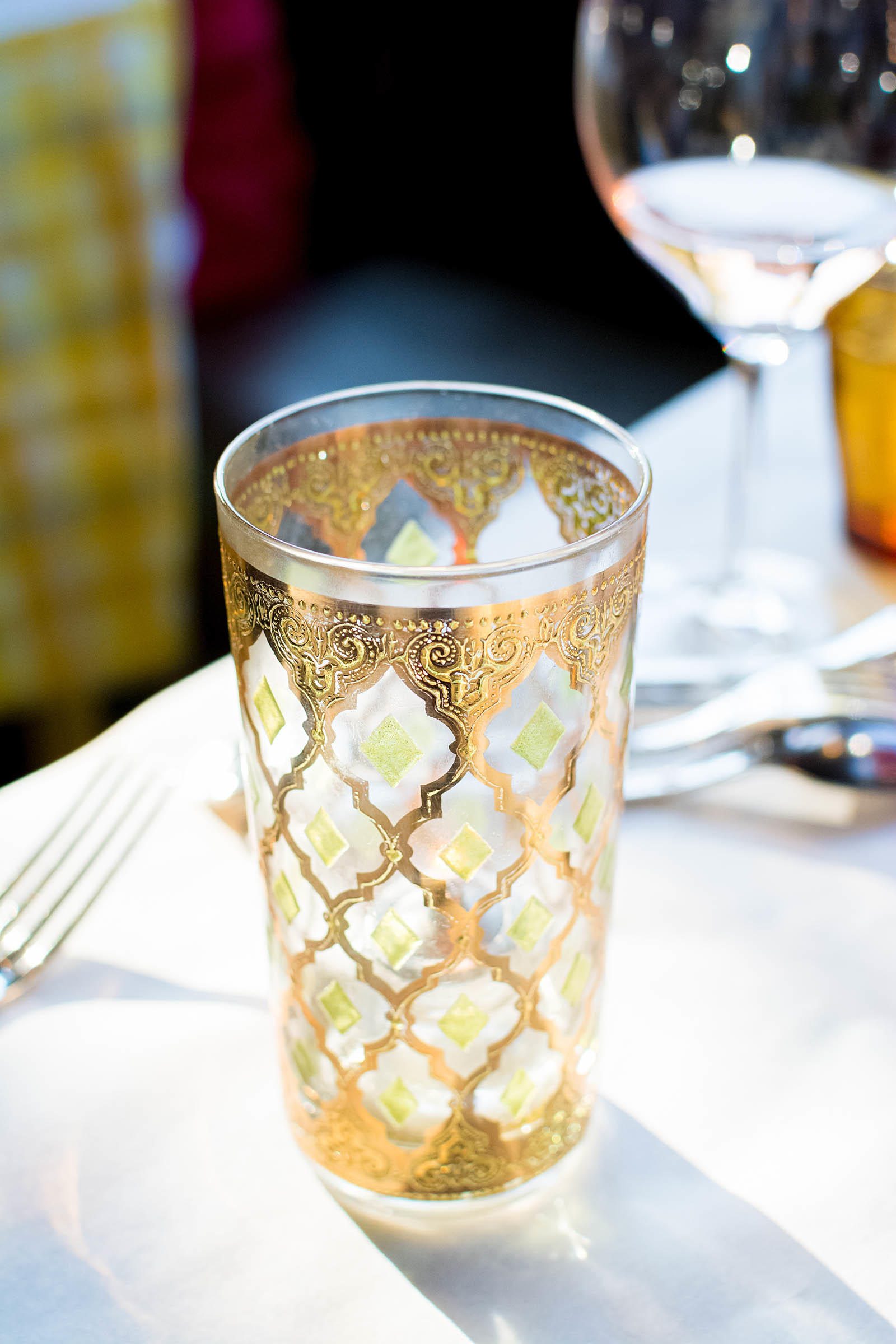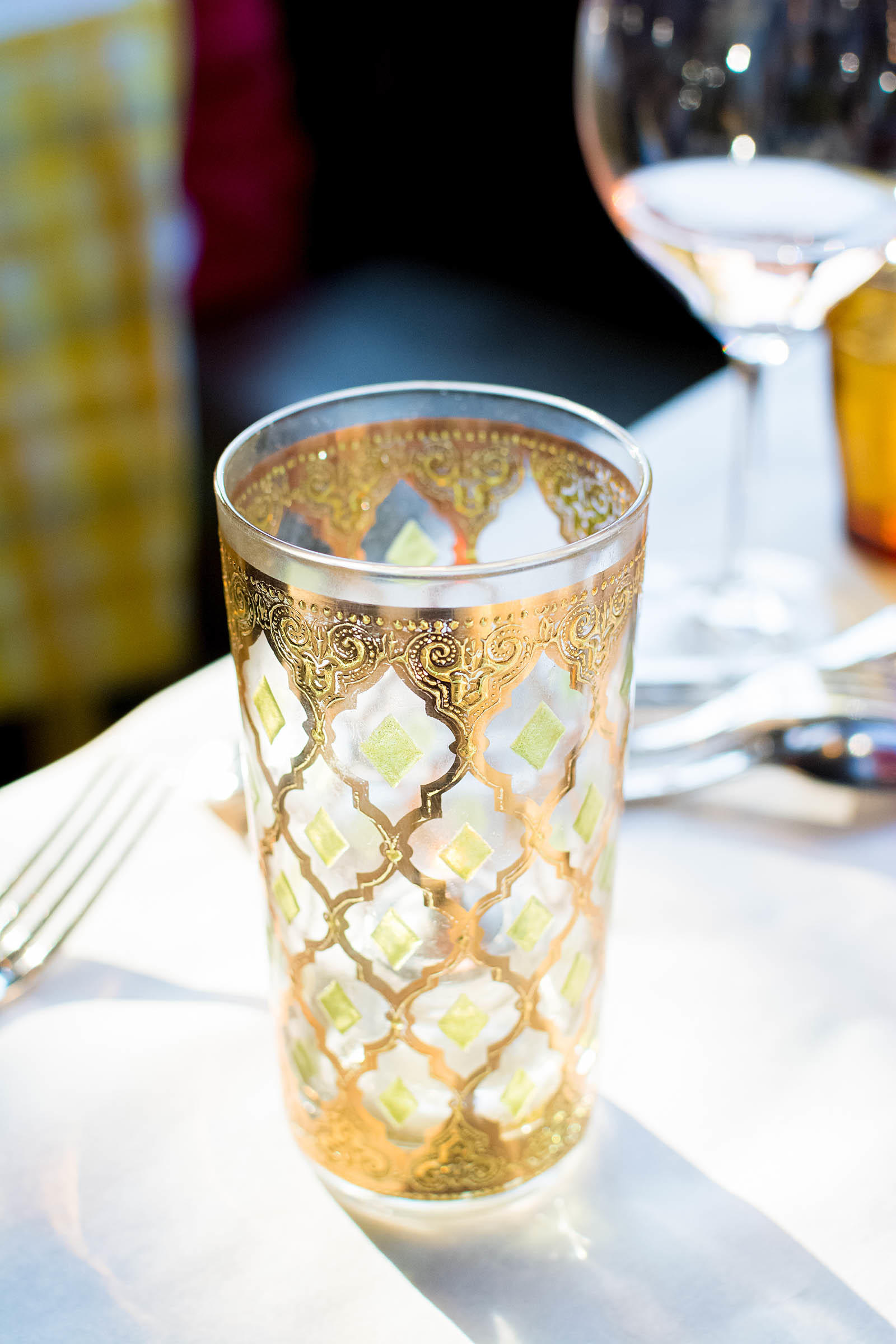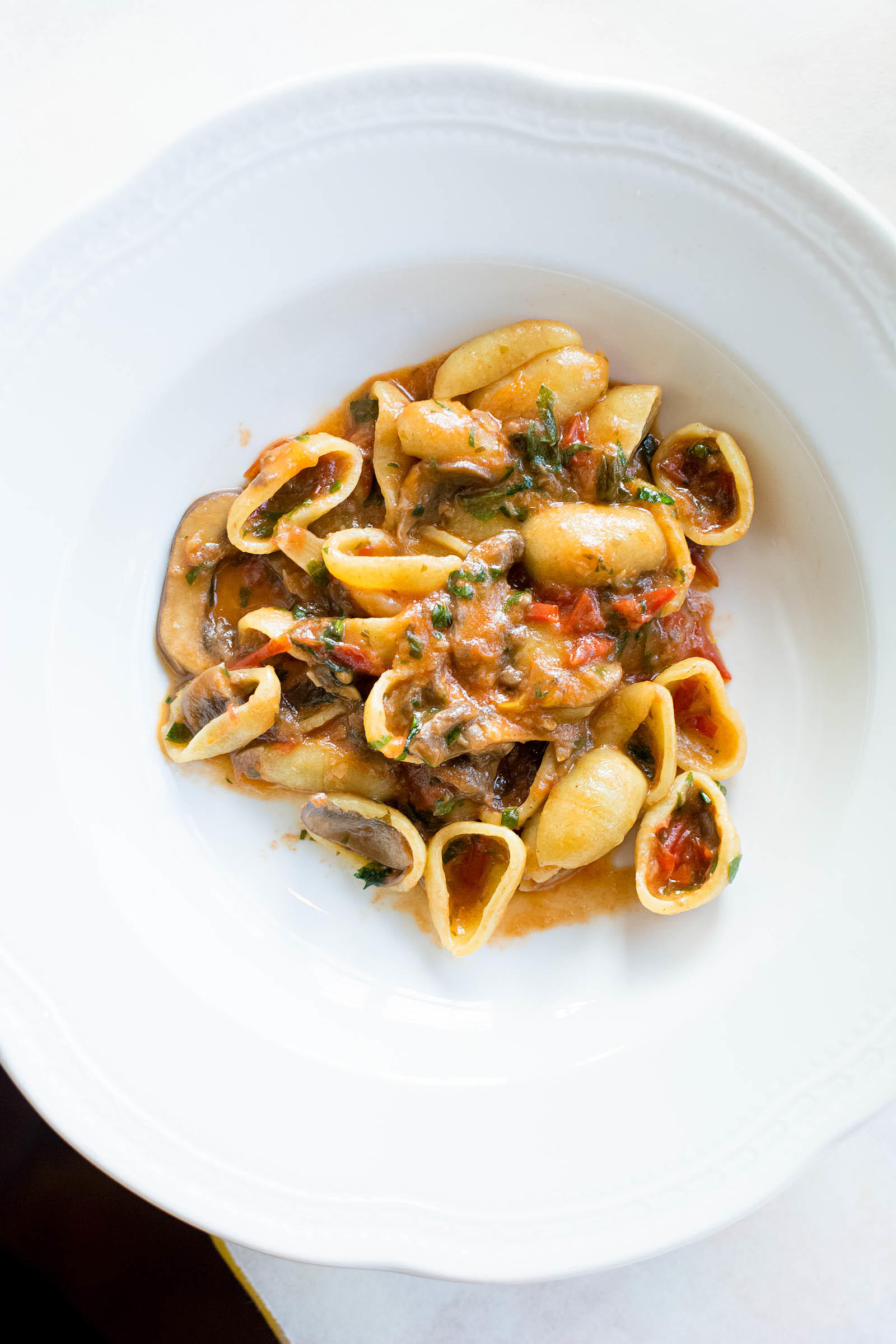 The next course was this simple Orecchiette Con Fungi.
Lovely al dente pasta with mushrooms and a light-enough sauce to not be TOO filling in summer.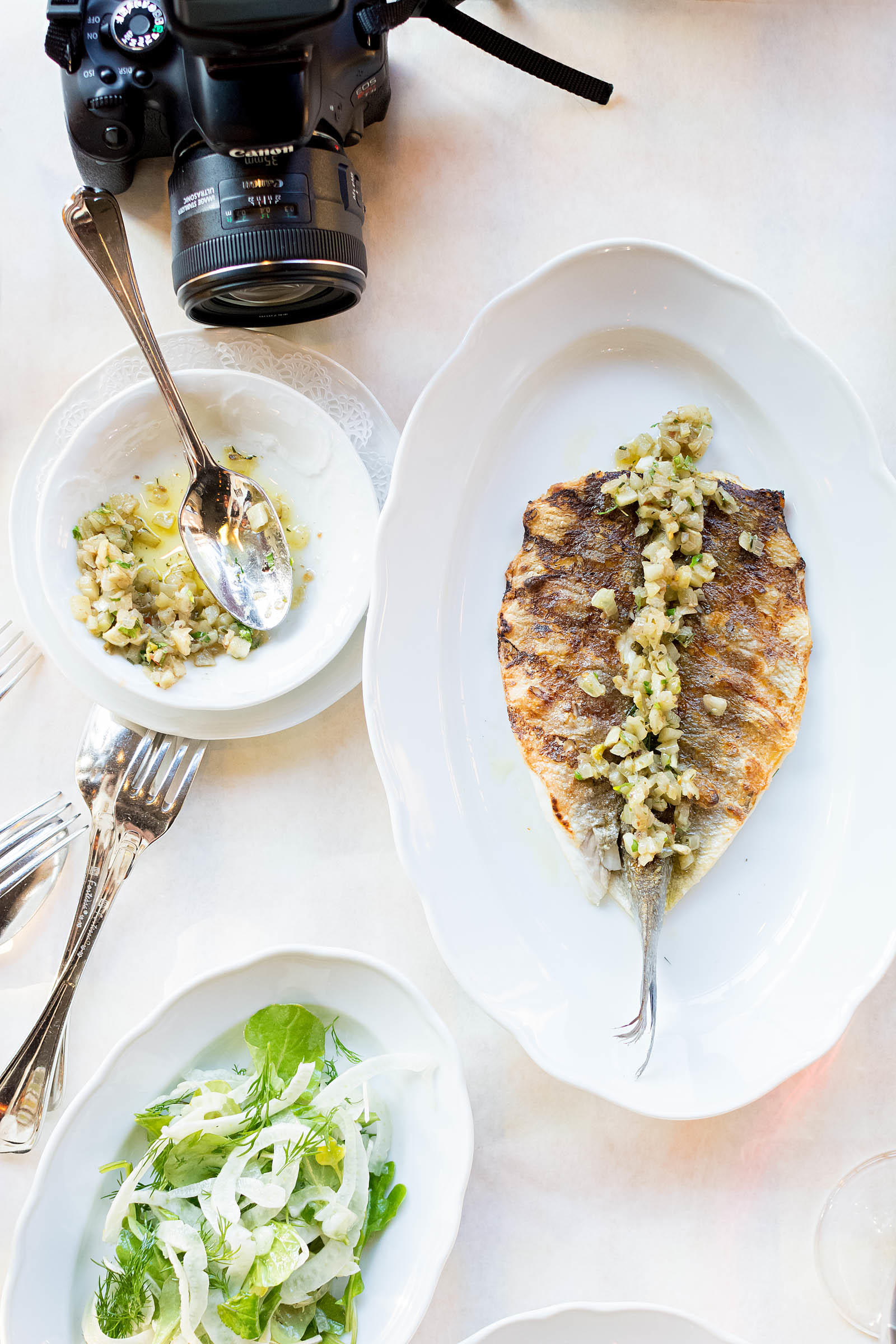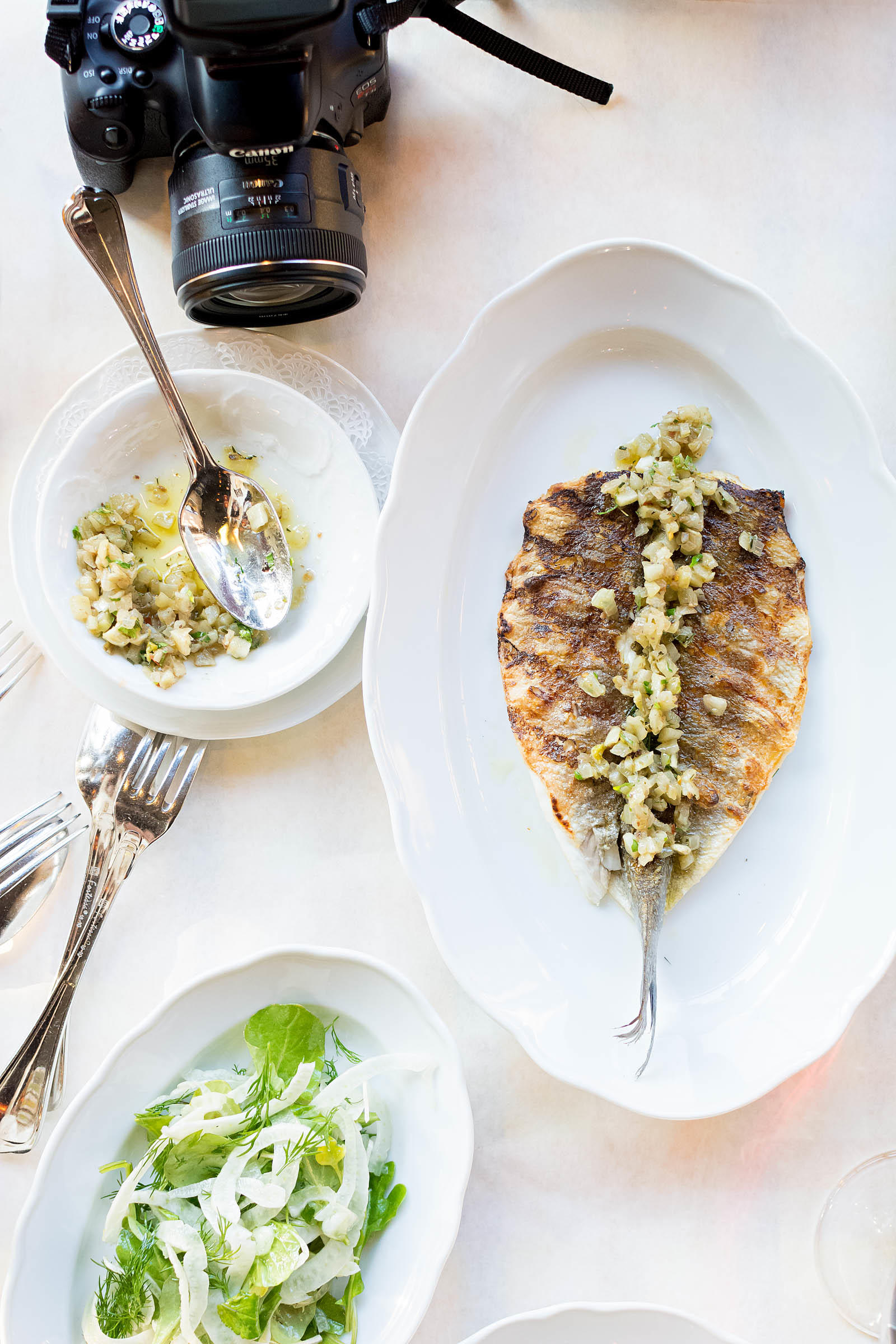 Then came our beautiful entrées!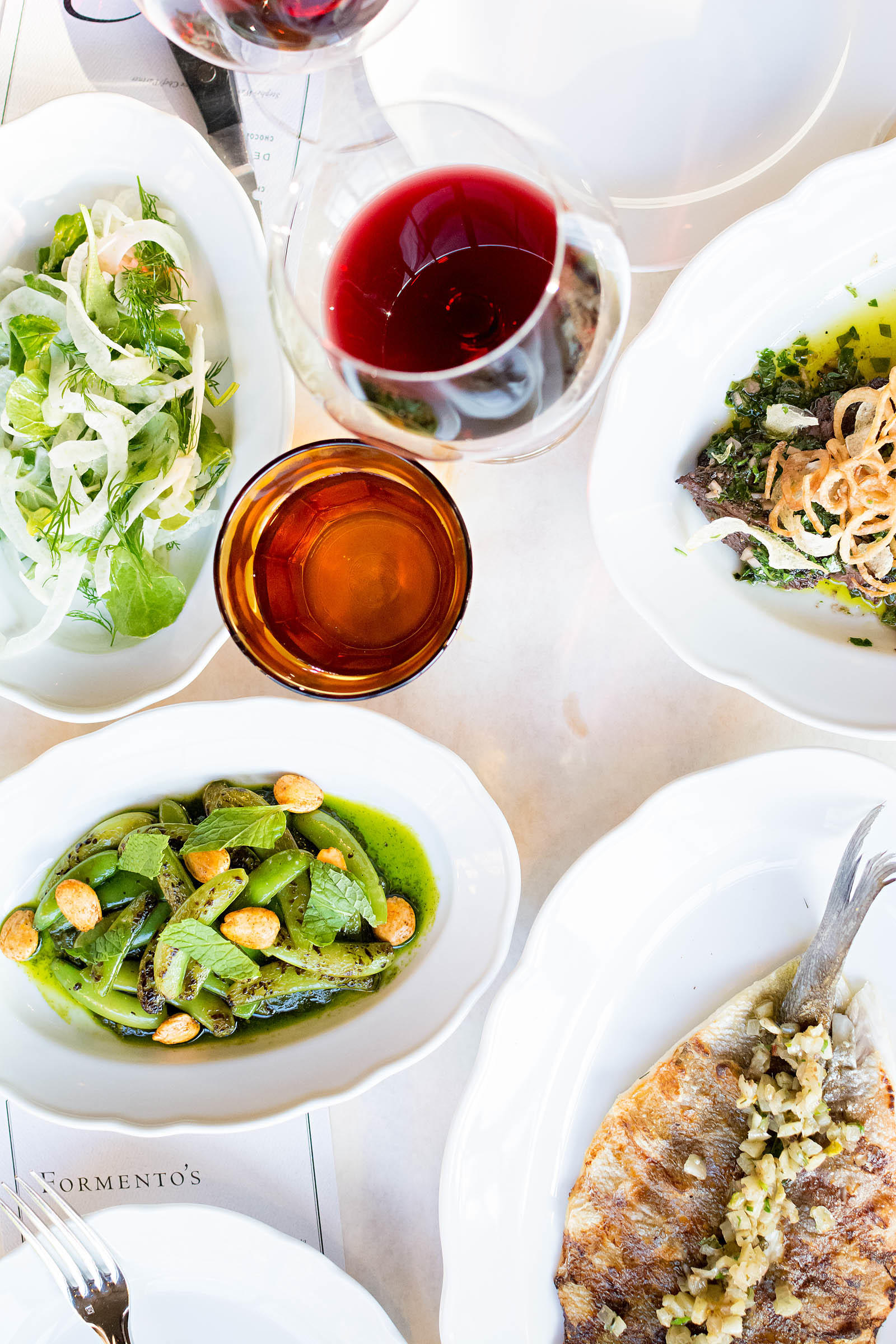 The spread had Starr and I drooling while we frantically tried to shoot quickly so we could immediately devour every last morsel.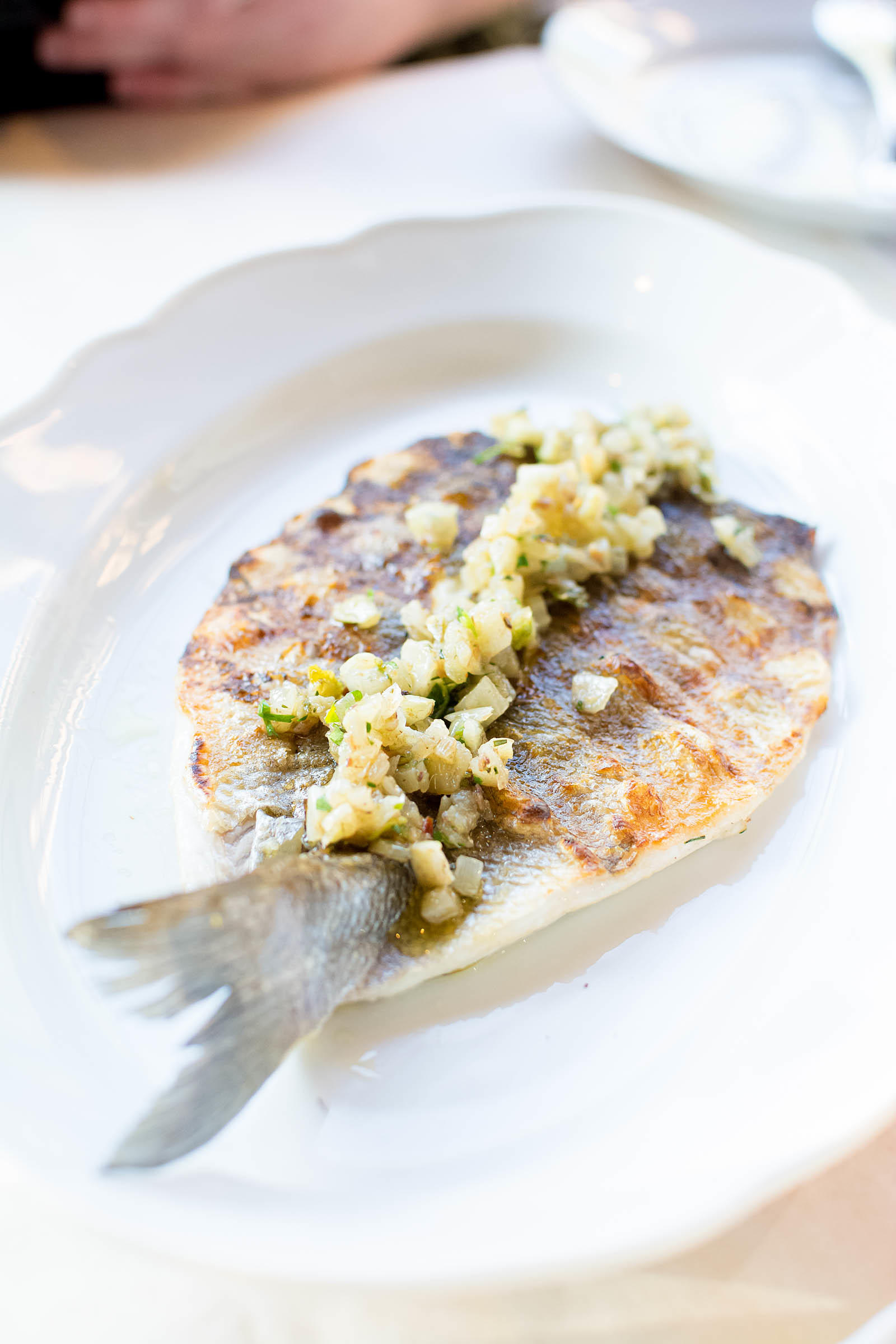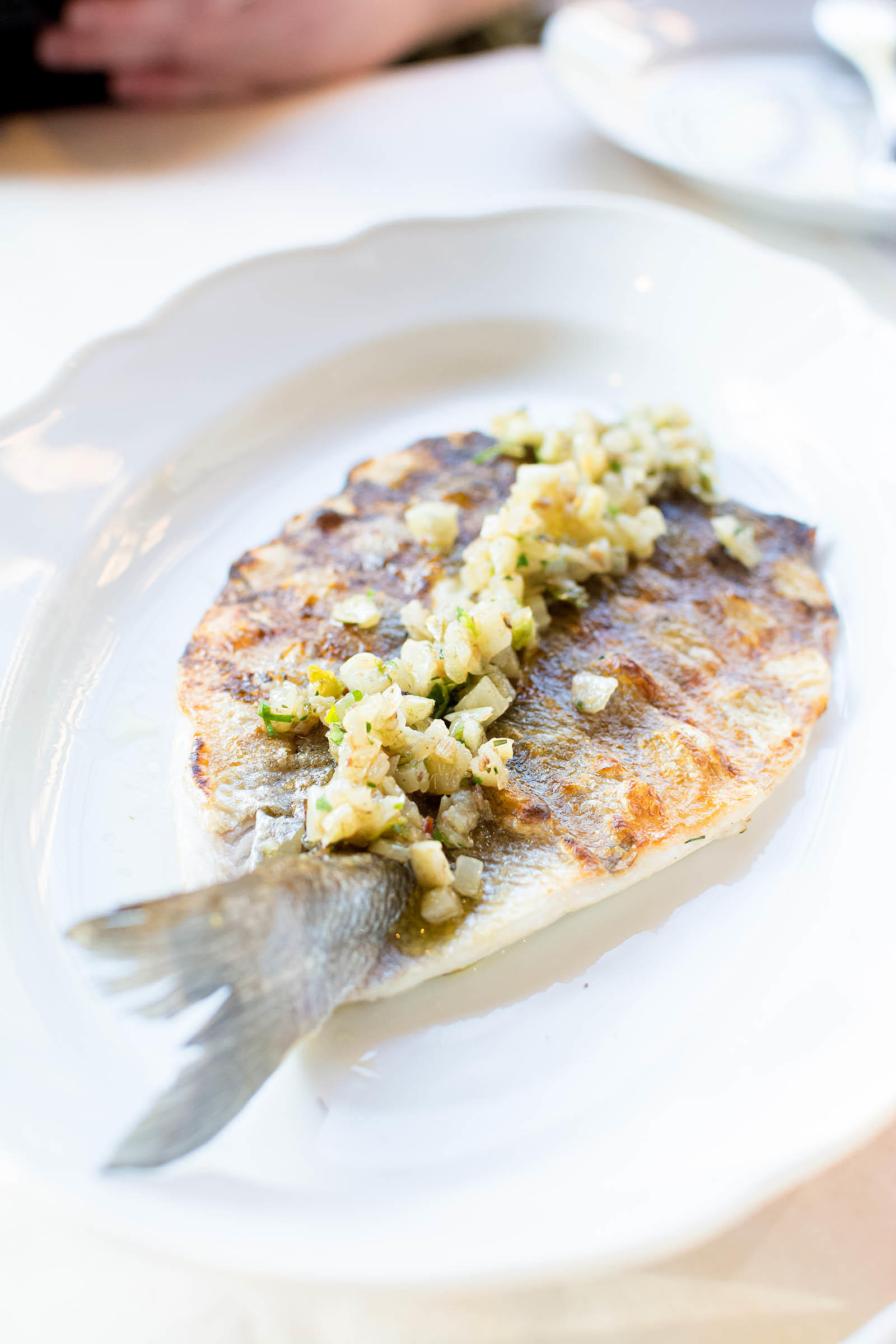 First up was this stunning Branzino.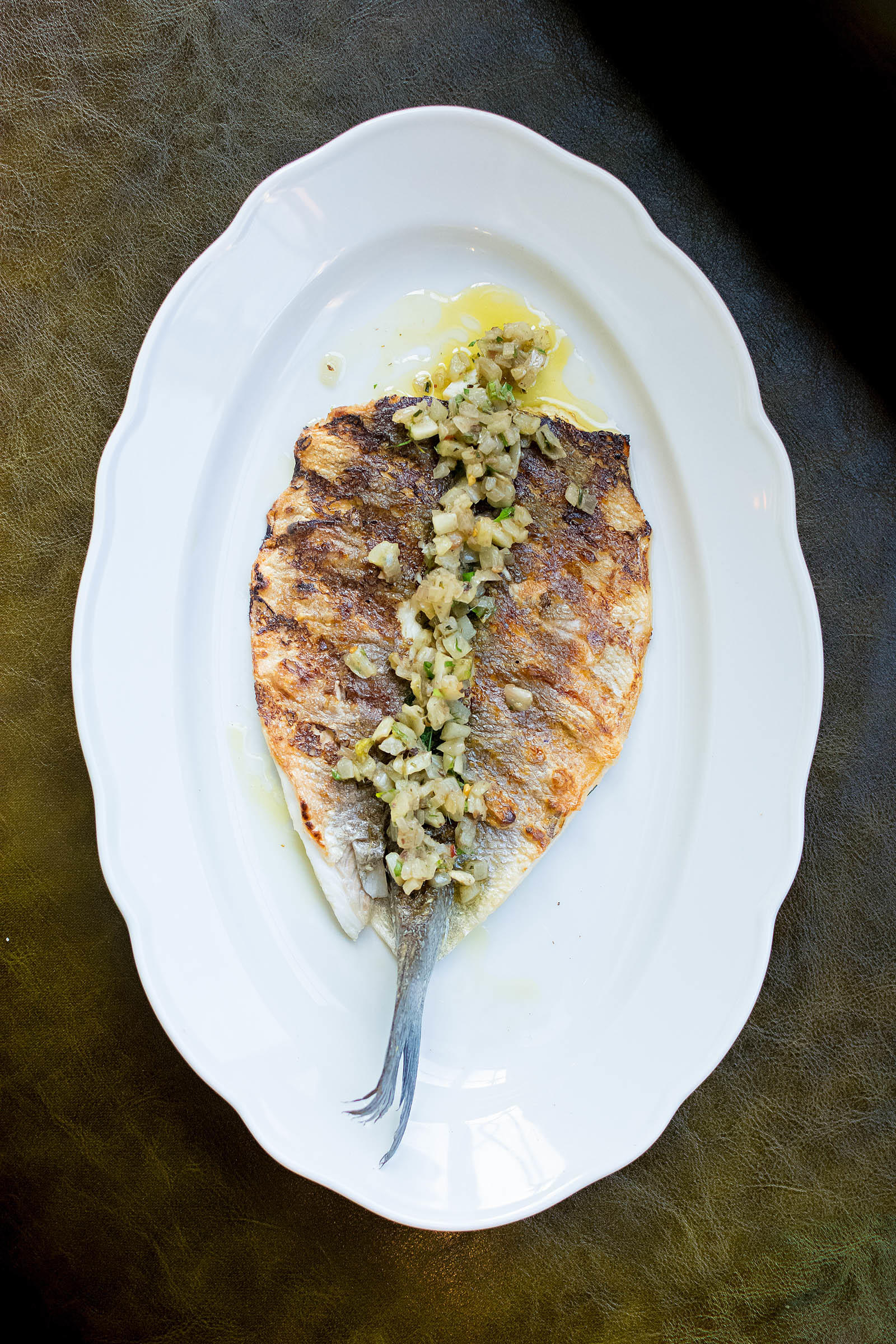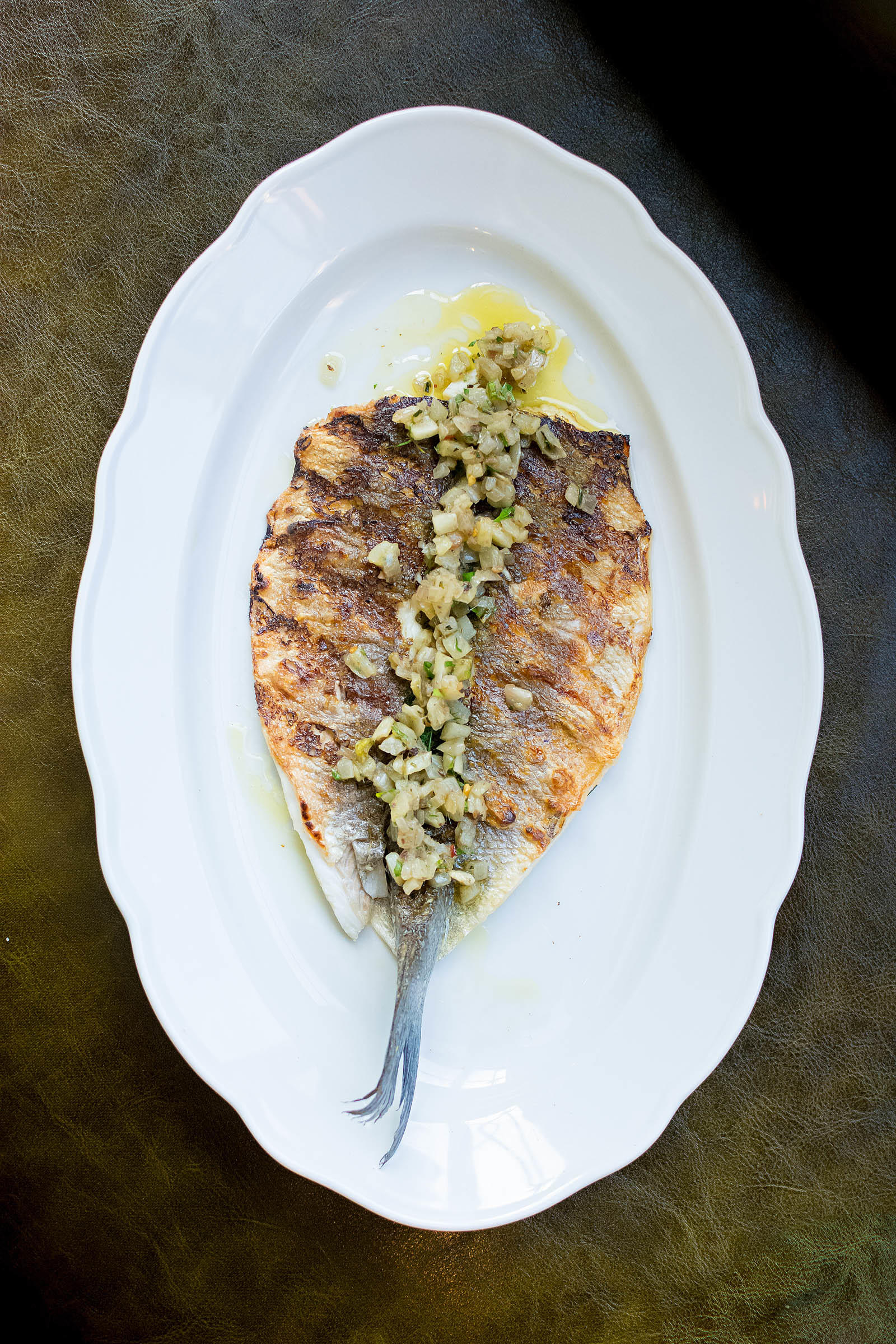 Wood-Grilled and served with Anchovy-Fennel Sauce, this is exactly the sort of fish dish I can picture myself eating on the Italian Coast. The sauce was just salty and briny enough to bring out the grilled notes in the fish beautifully.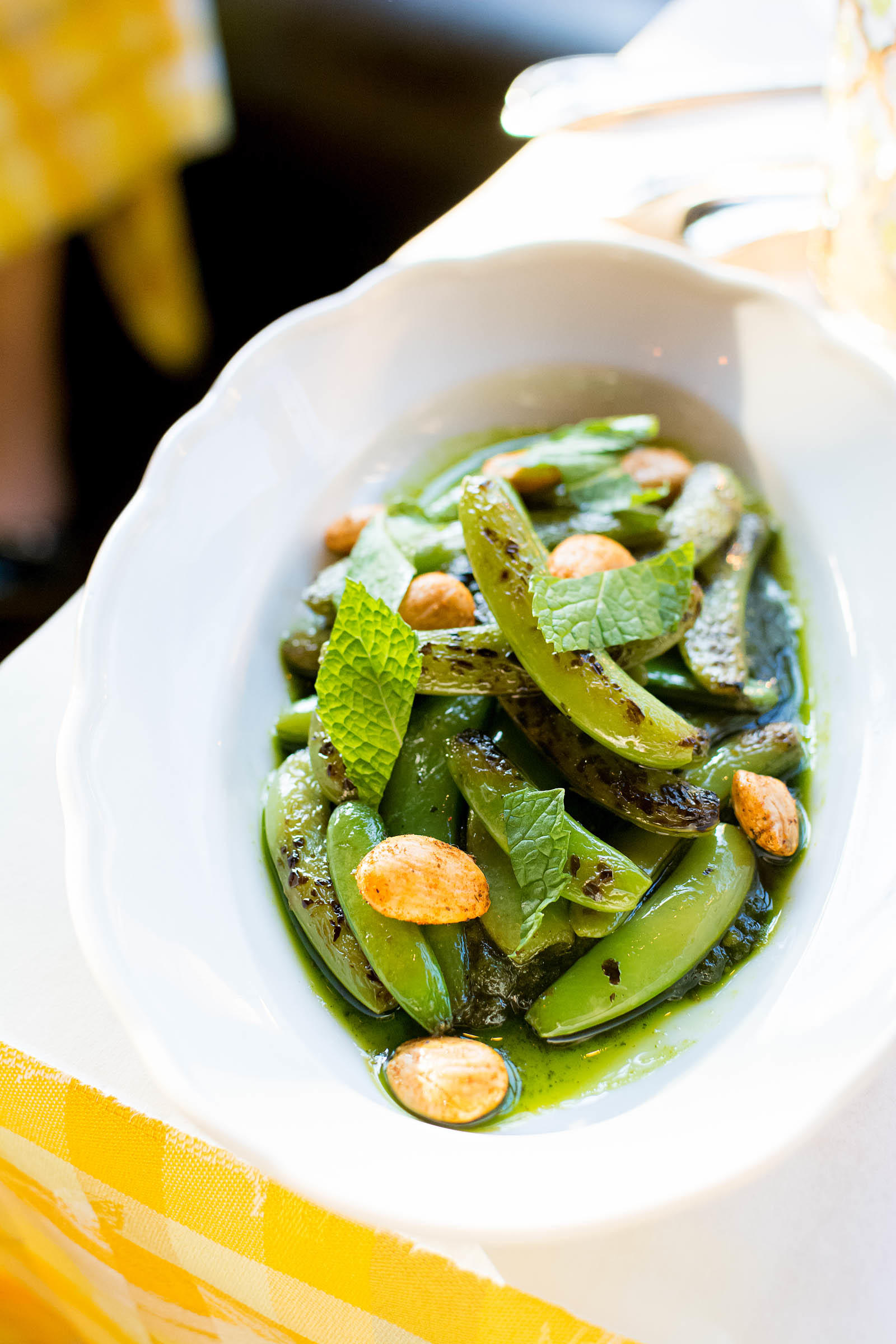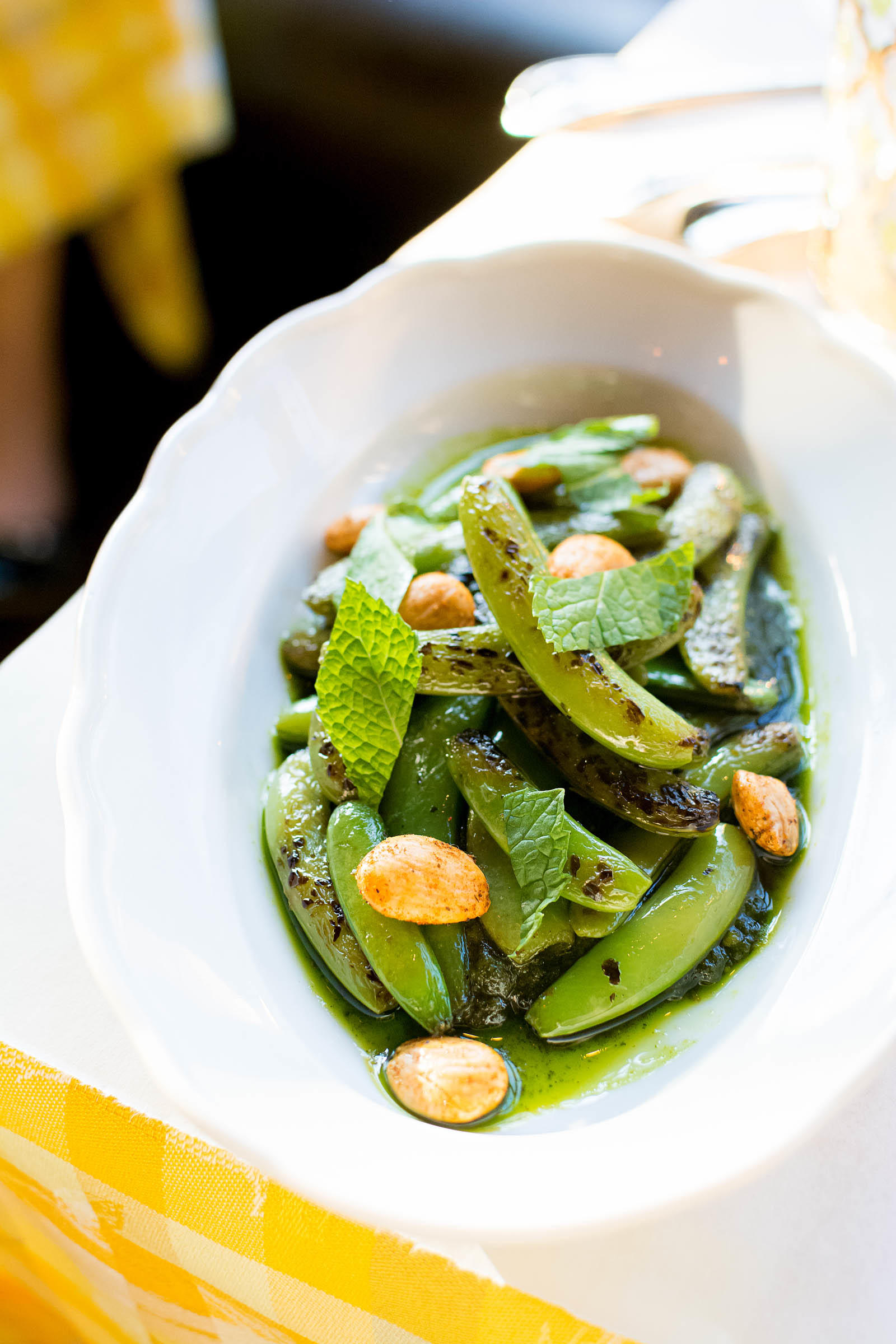 And, when served with a side of Charred Snap Peas with Mint Pesto, became a marriage made in heaven. The mint pesto was especially delicious with the charred peas — I'm ashamed to admit how much of this side dish I hoarded from Starr.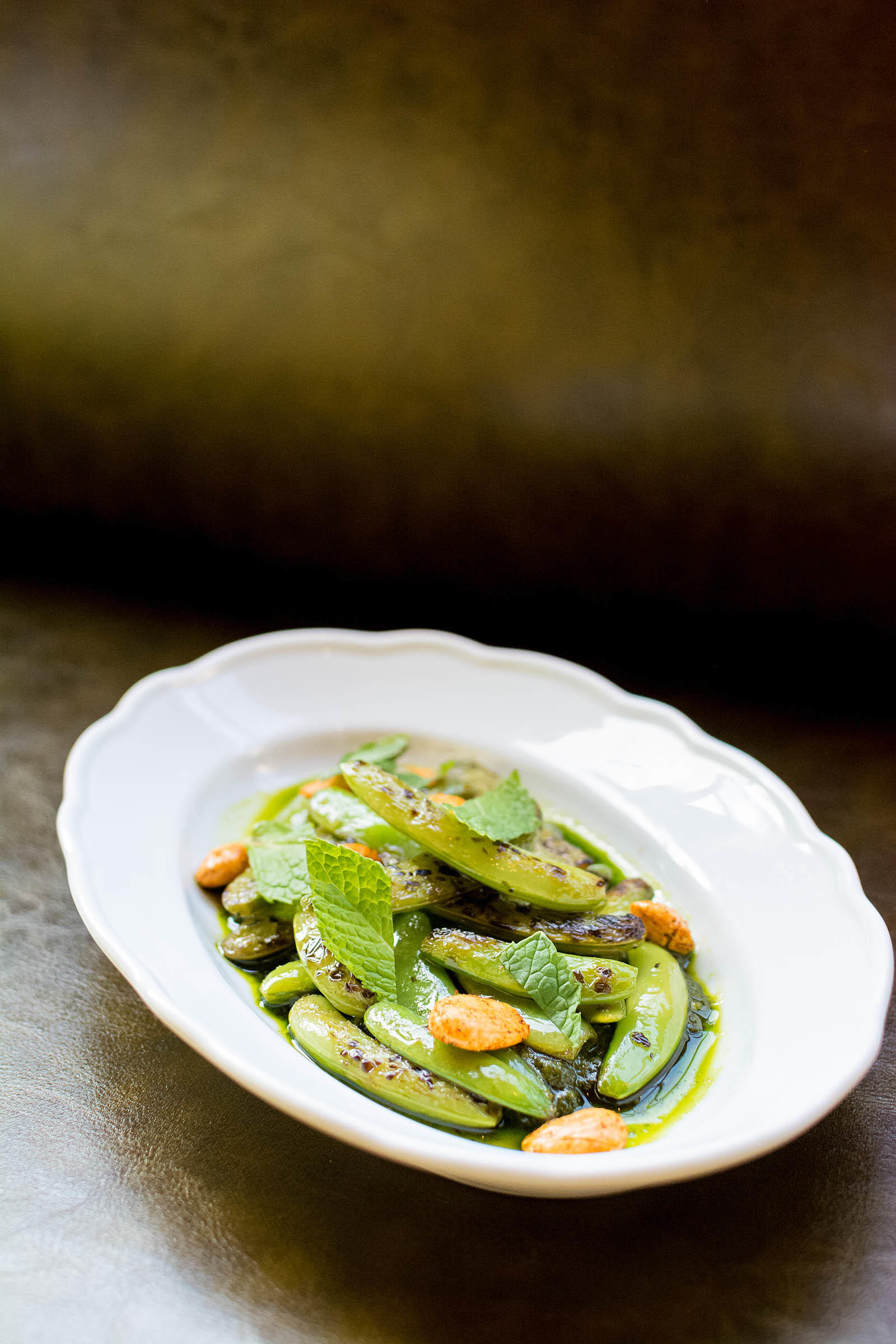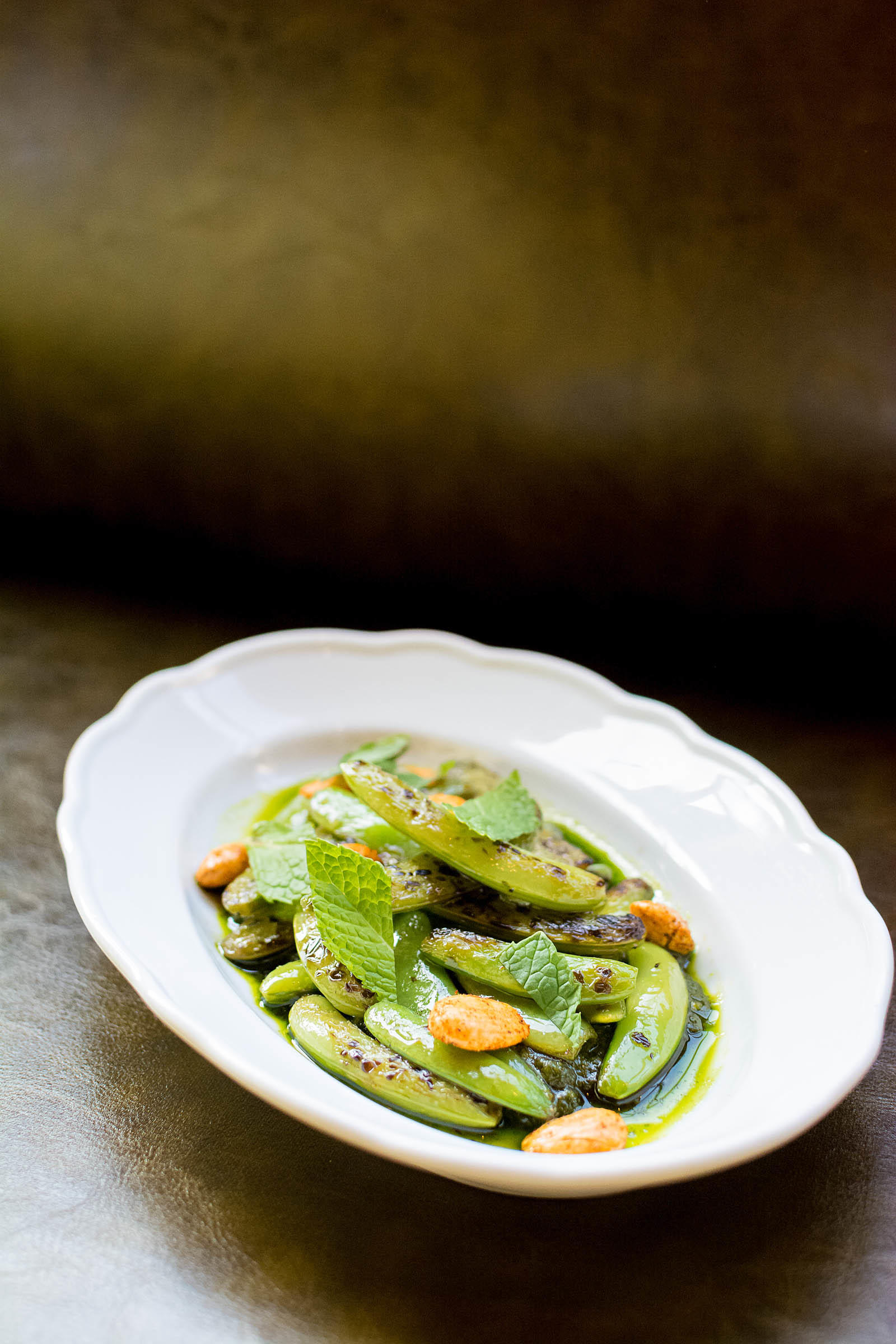 I honestly credit this dish for reigniting my affection for this all-to-often forgotten vegetable. It's the sort of side dish that somehow feels like a meal — I can easily see myself ordering this as a light entrée (with an order of Chocolate Cake after, of course)!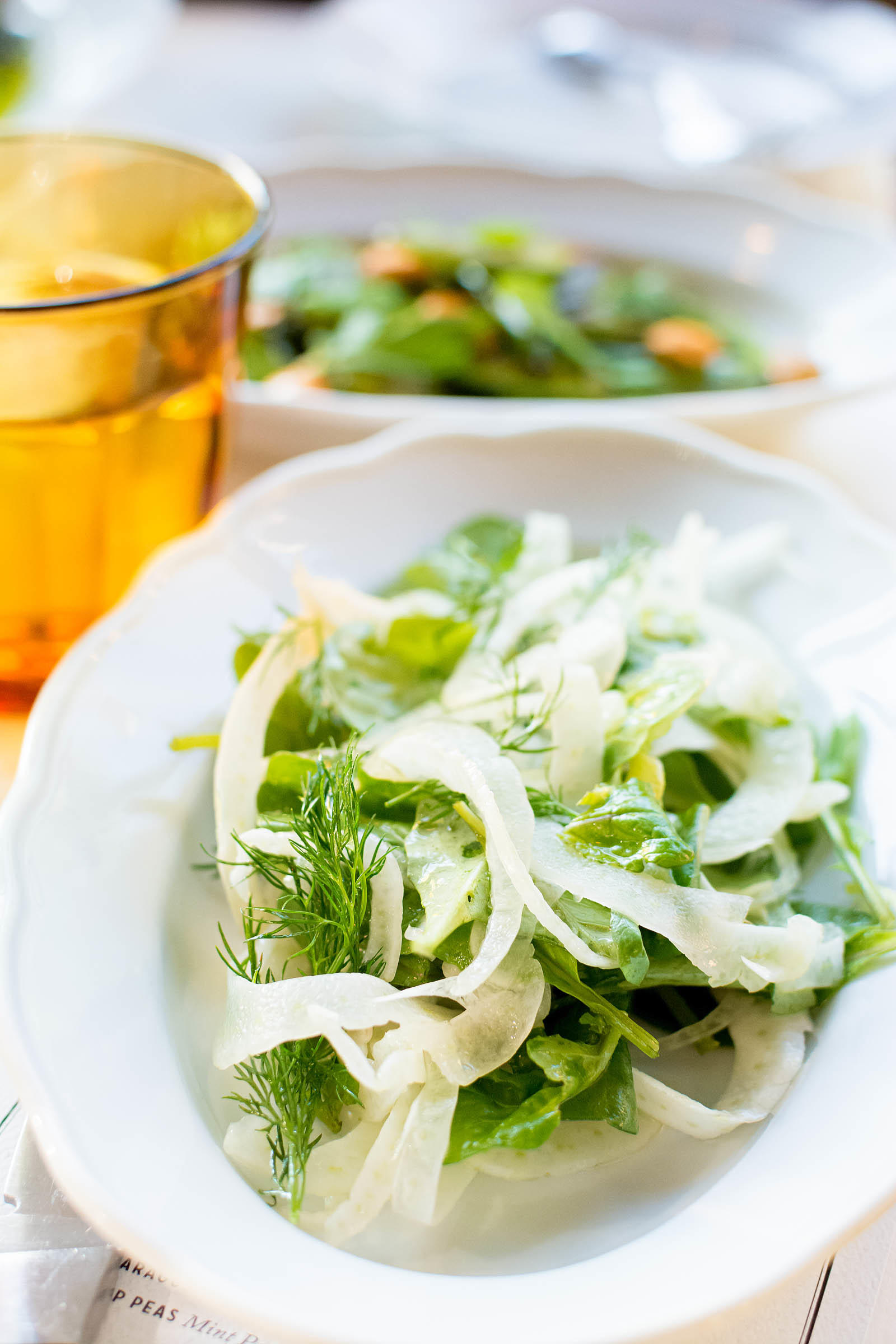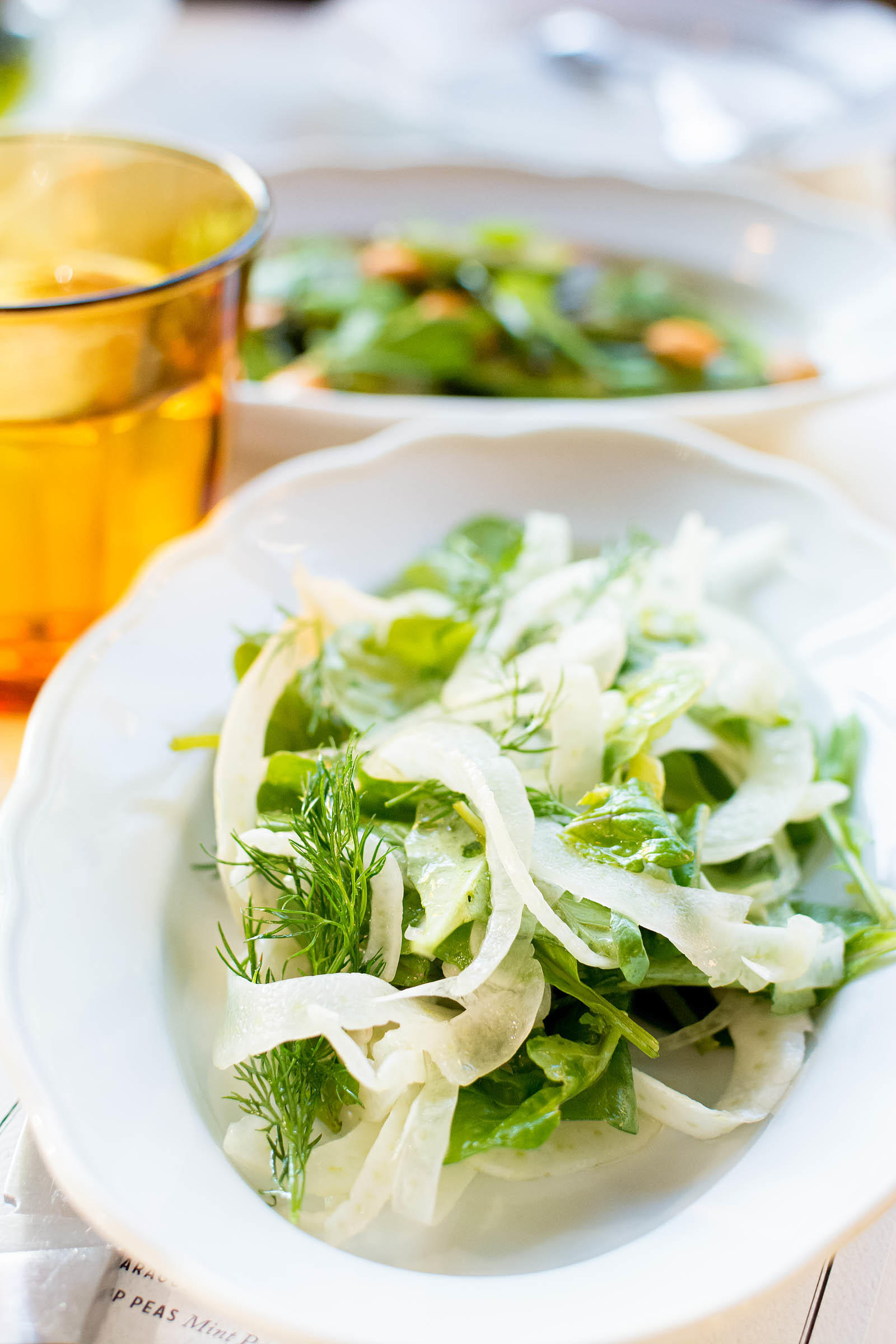 Our second side dish was almost as delicious as the first!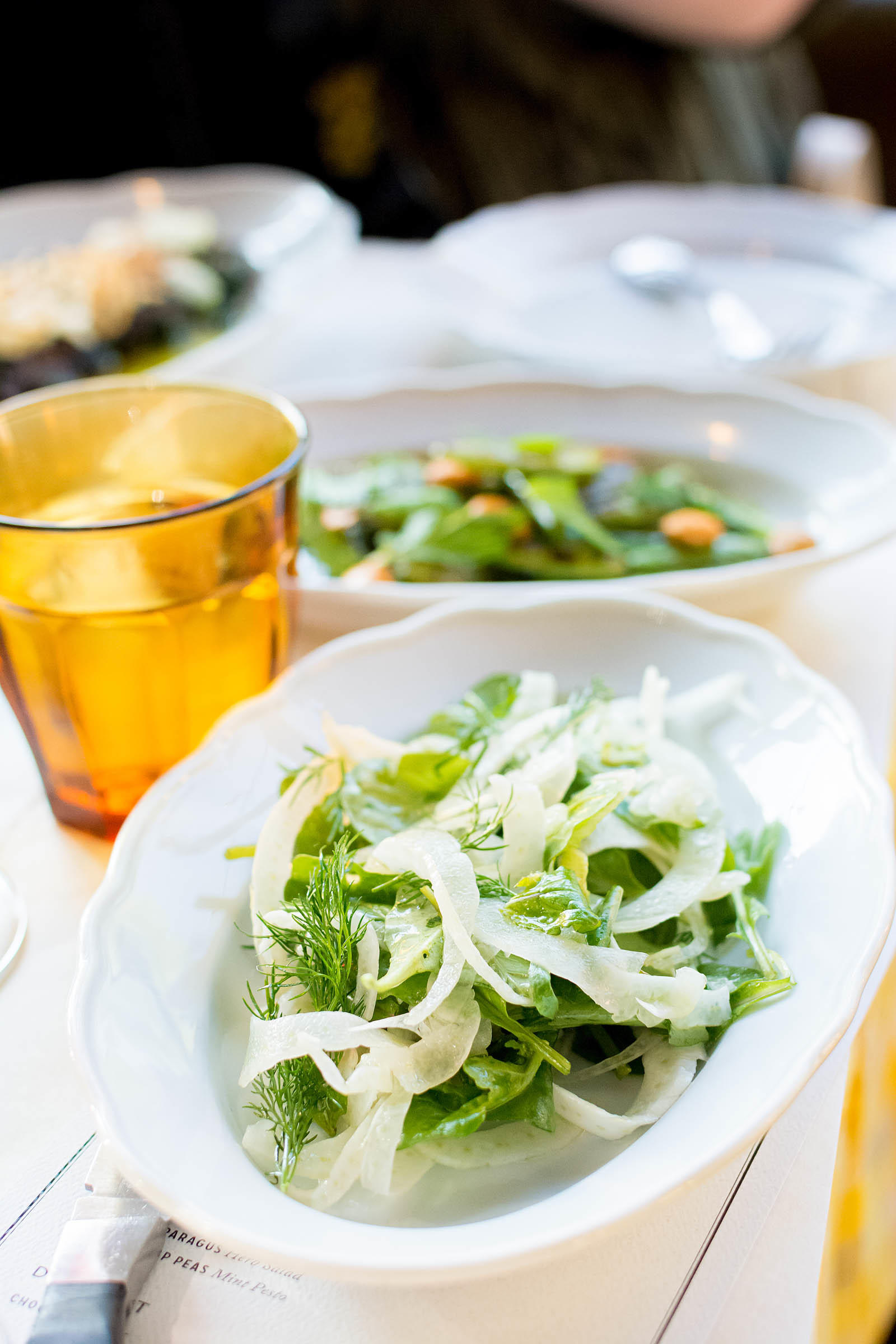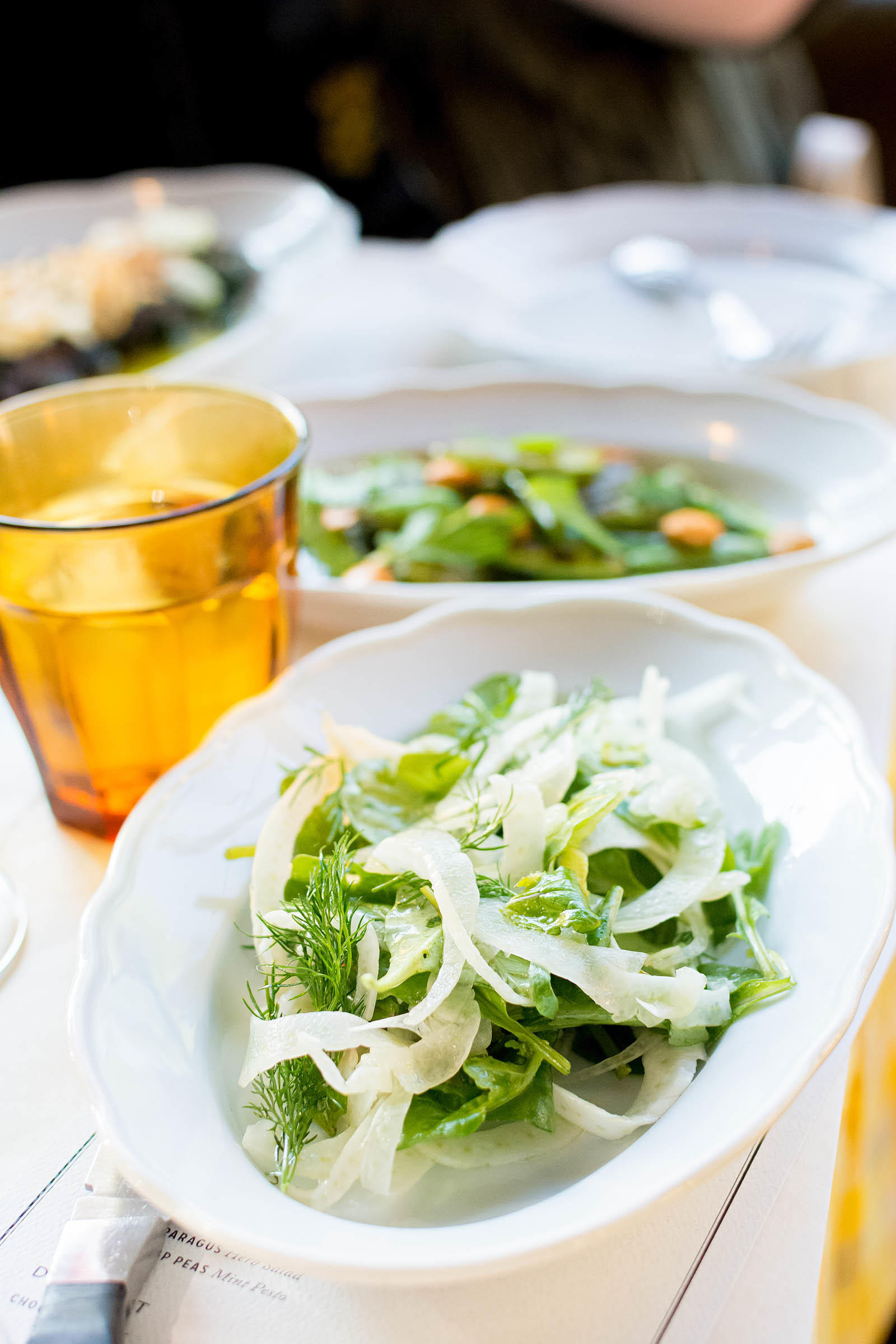 This is Formento's Grilled Asparagus with Herb Salad. Bright notes of fennel and dill really brought this side to life. And it perfectly complimented our second entrée of…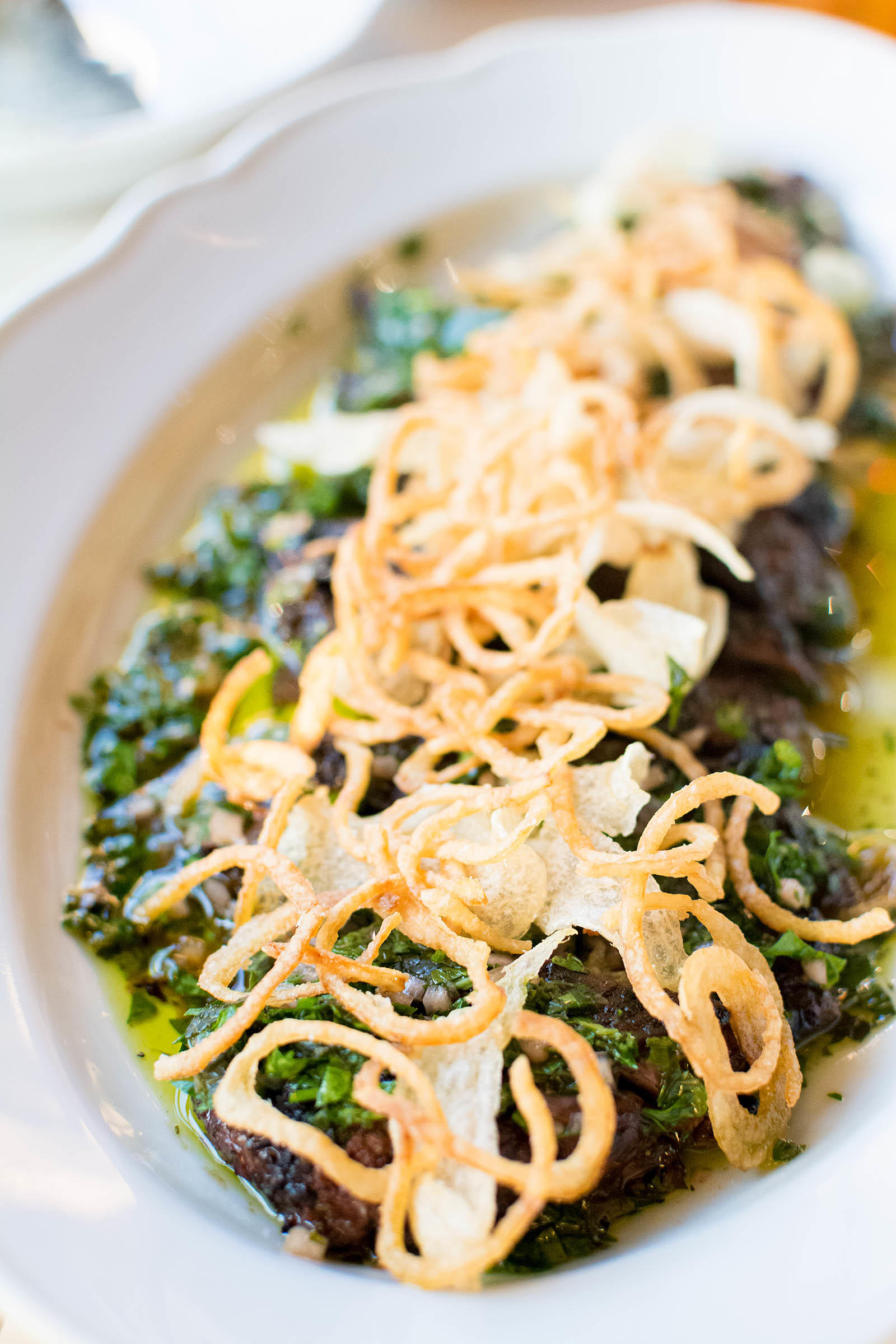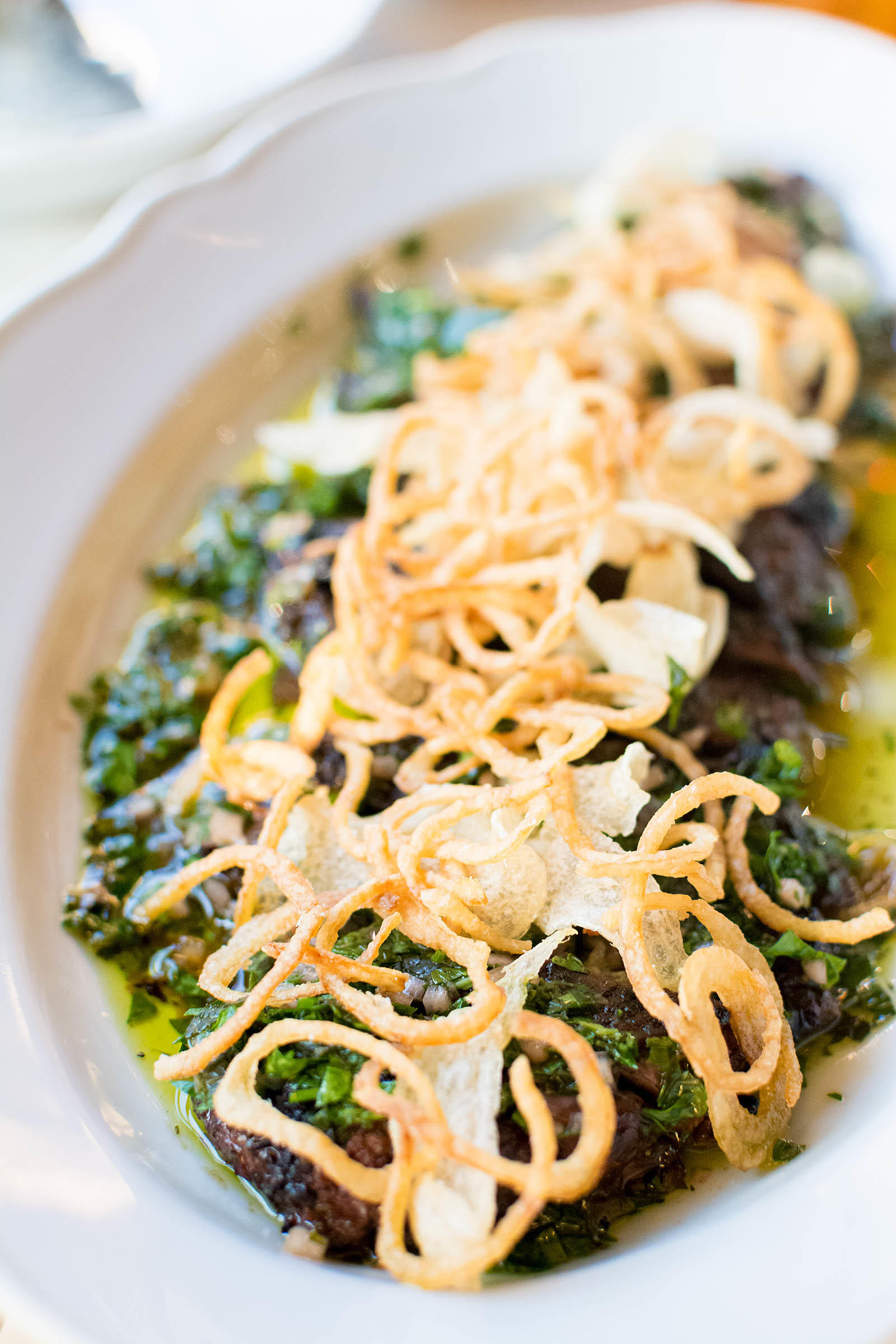 Beautiful Skirt Steak with Crispy Alliums and Salsa Verde.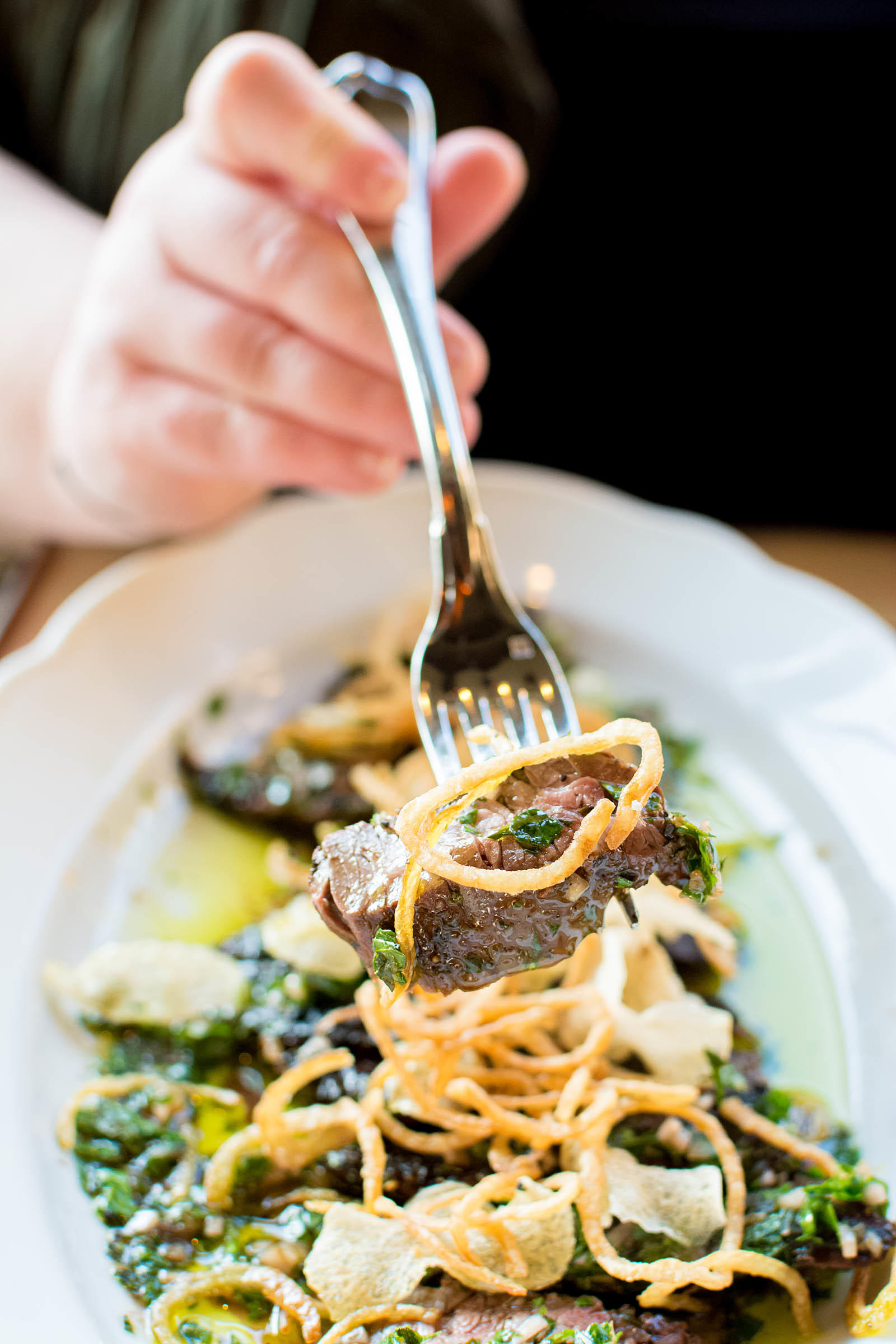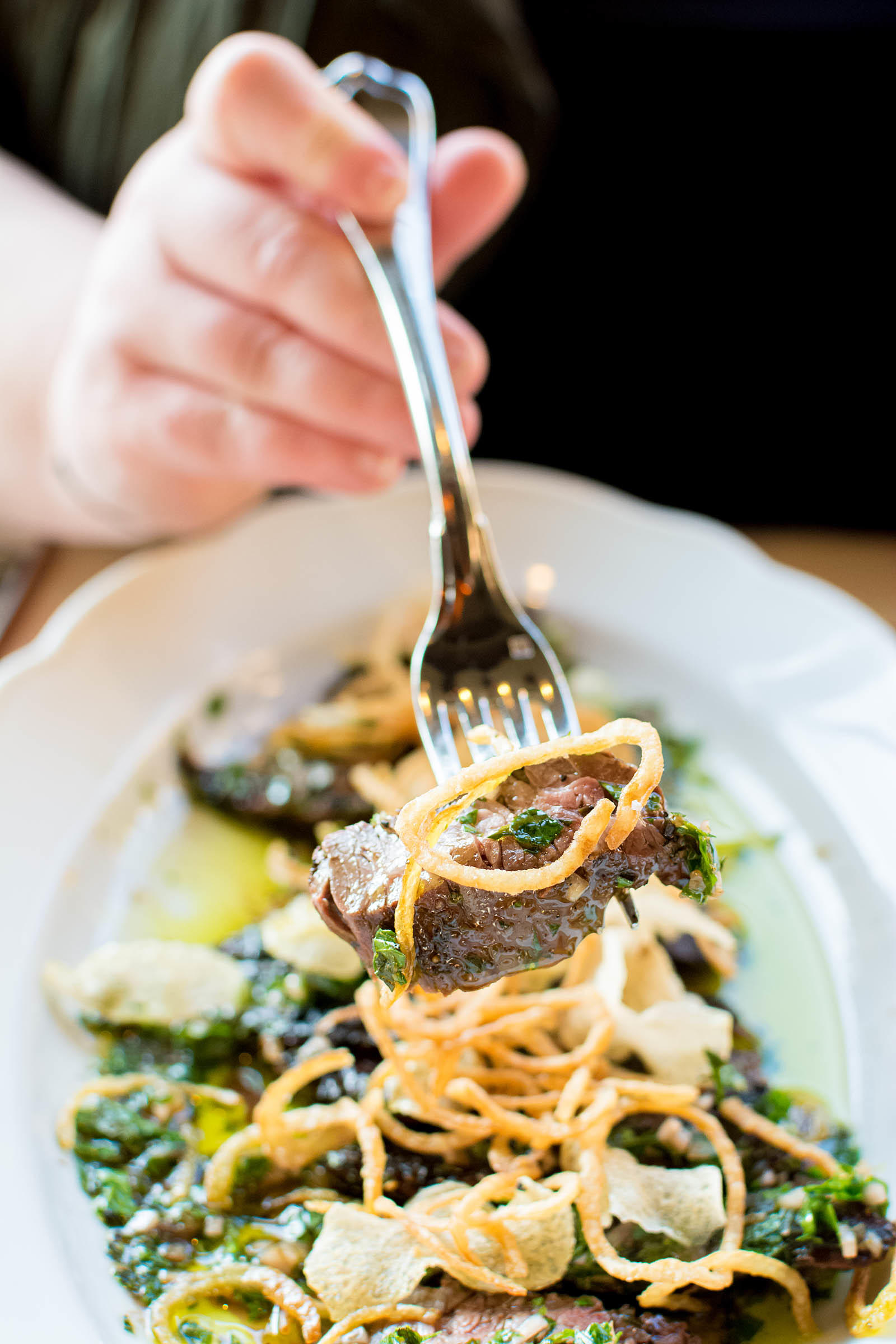 This dish was easily Starr's favorite of the evening — can you blame her?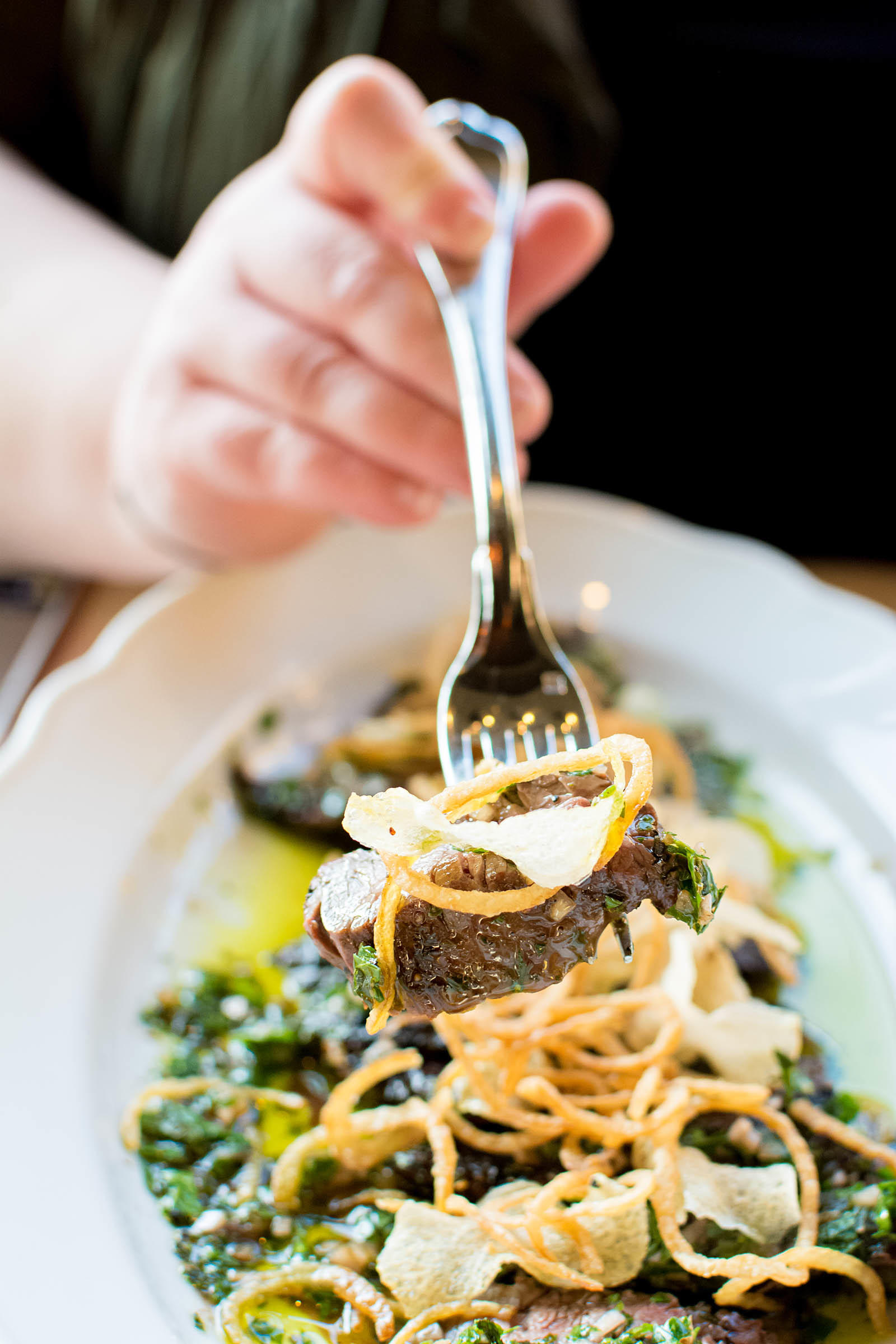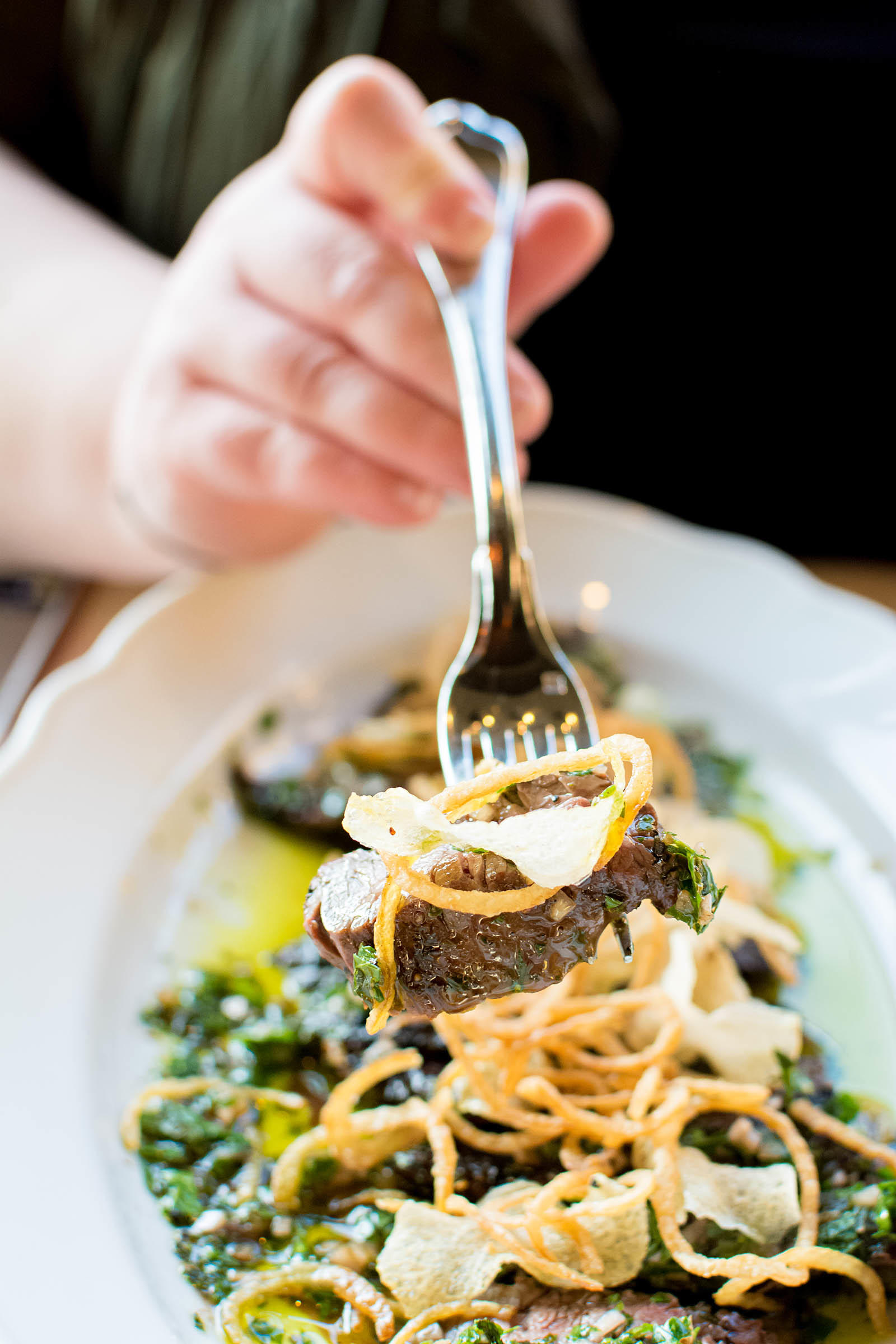 Care to try a bite?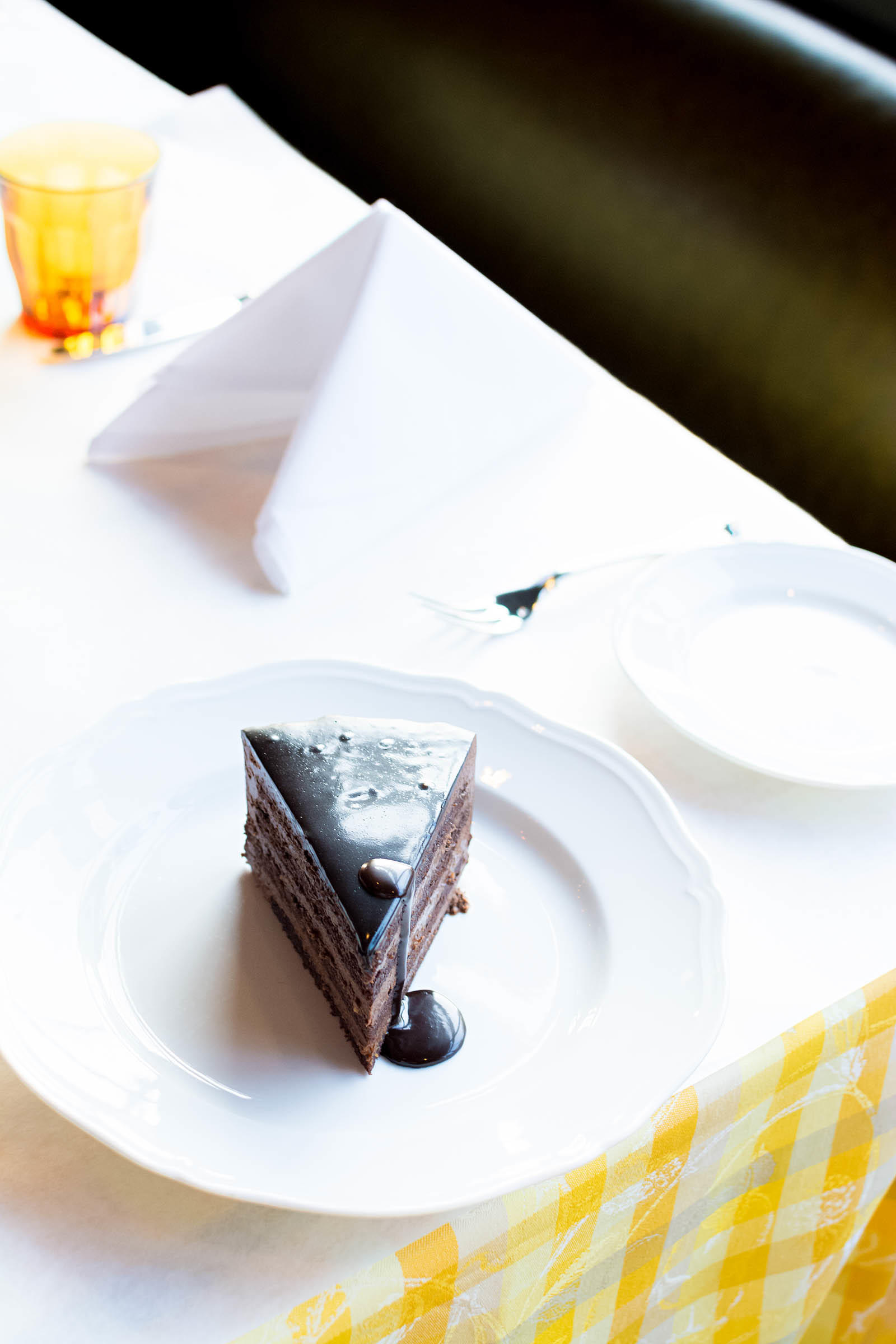 But NO MEAL at Formento's is complete without dessert. Hey, you ate a light meal, you deserve it!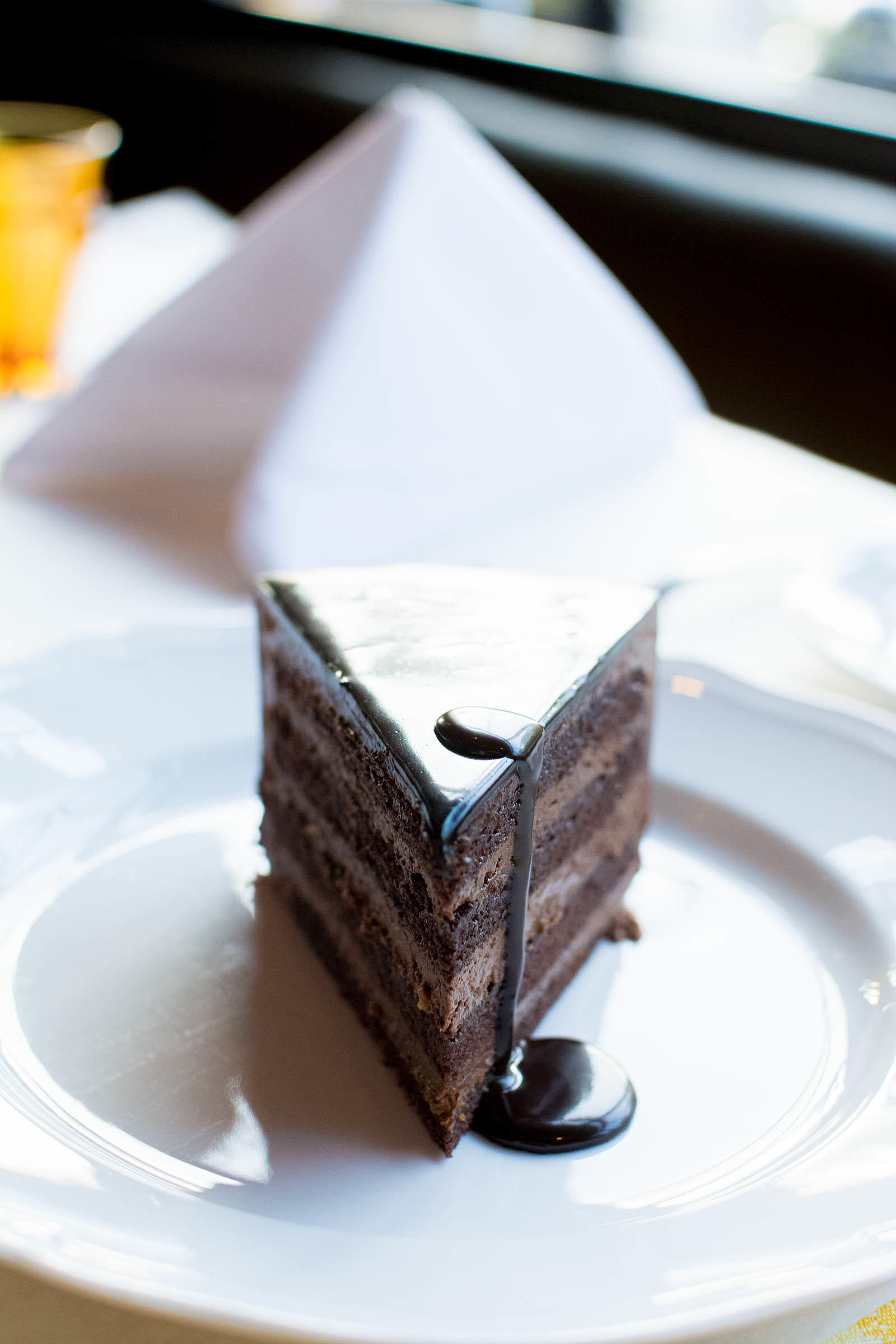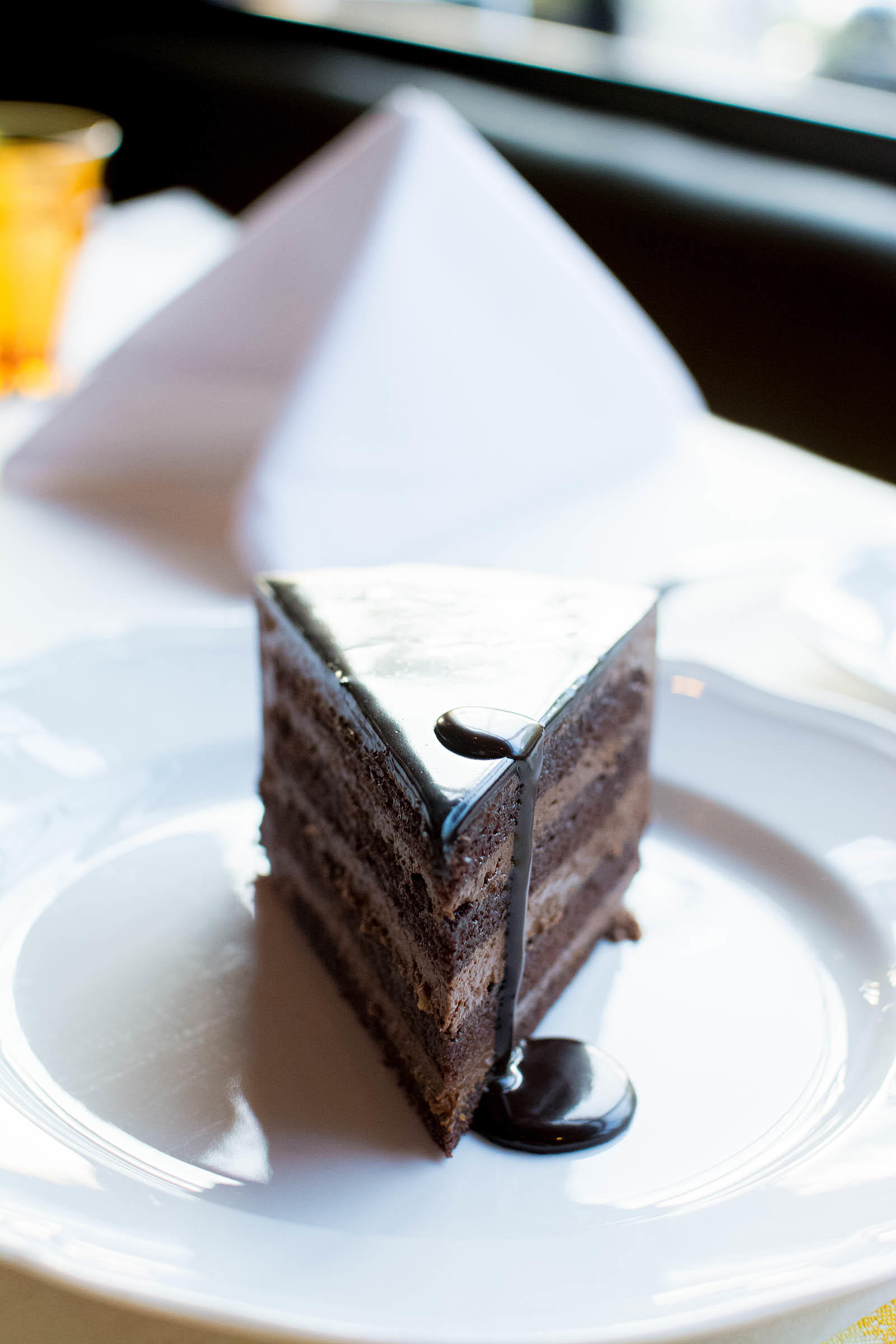 And Formento's legendary chocolate cake is definitely worth eating light for! Sinful, rich, and oh-so-photogenic! Thank goodness they didn't abandon this masterful dessert with all the new menu innovations — there may have been riots in the streets!
Congratulations to Formento's for such a successful transformation of their old menu. Each of the new dishes feels light, and chic — thankfully leaving me room to inhale their Chocolate Cake for dessert without feeling TOO full after!
Be sure to try out the new Formento's menu and let me know what you think of it! If you love fresh, Southern Italian fare, it's well worth the trip!
Disclosure: I received a complimentary meal to facilitate this post. Review and all opinions are my own.