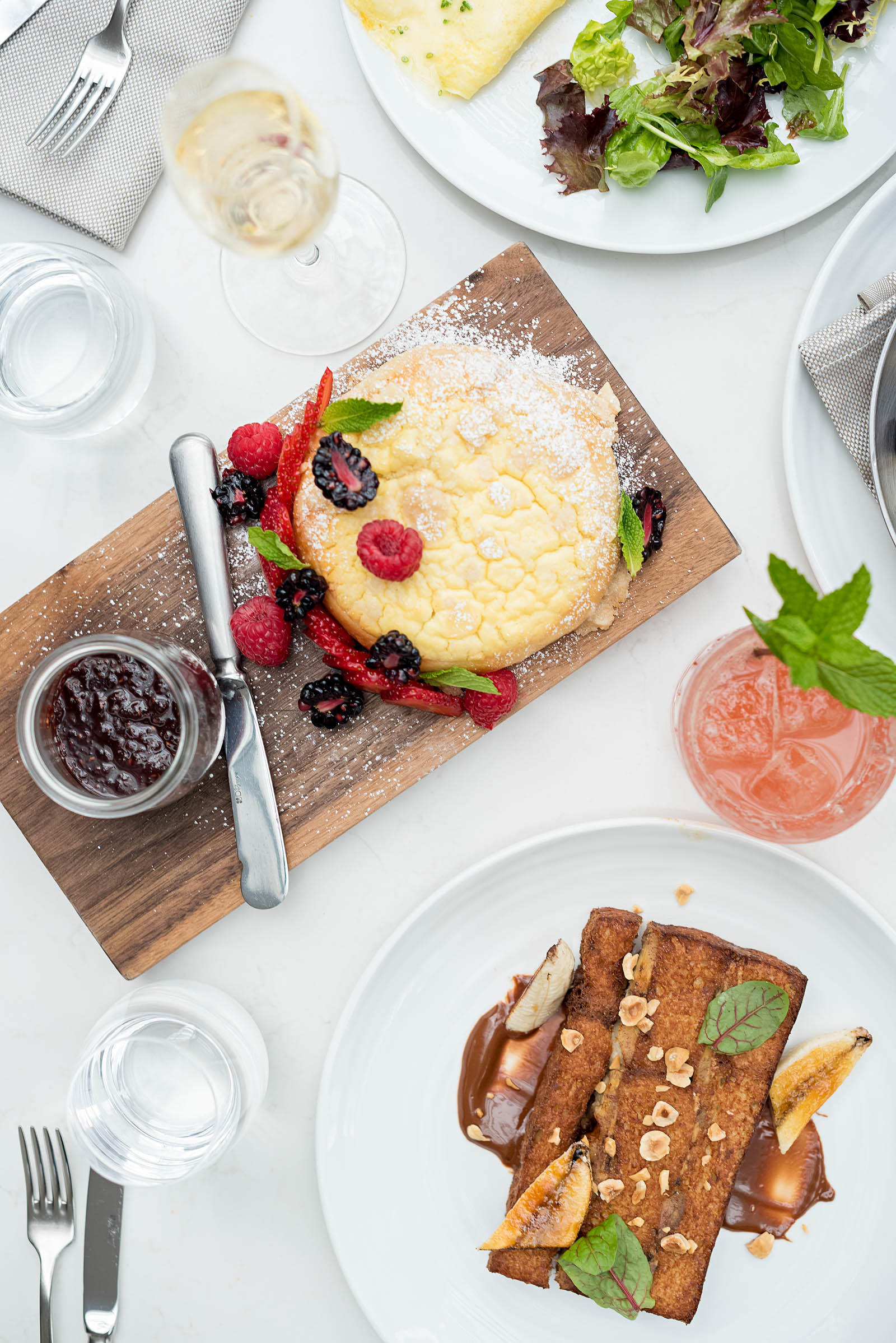 ** PLEASE NOTE: Greenriver is now closed. But, since I enjoyed this spot so much, I'm leaving this post up in loving memory of their delicious food. **
Lately I've been on a secret mission to discover the very best Chicago has to offer when it comes to brunch.
I mean, who doesn't love a good brunch? It's what I work for most weekdays.
And while there are many, many brunch options to discover in Chicago, the quality can be seriously hit-or-miss.
But one of the best ways to discover a great new brunch is to try one at your favorite dinner or cocktail spot. Especially any of your favorite dinner spots with a killer view… say 18-stories about Streeterville?.
I'm of course talking about GreenRiver, one of my favorite restaurant discoveries this year (probably because they have some of the most beautiful dessert dishes I've ever had the pleasure of eating and shooting).
It's a delicious, fresh spot soaring over Streeterville and their brunch game takes serious advantage of all their dinner strengths.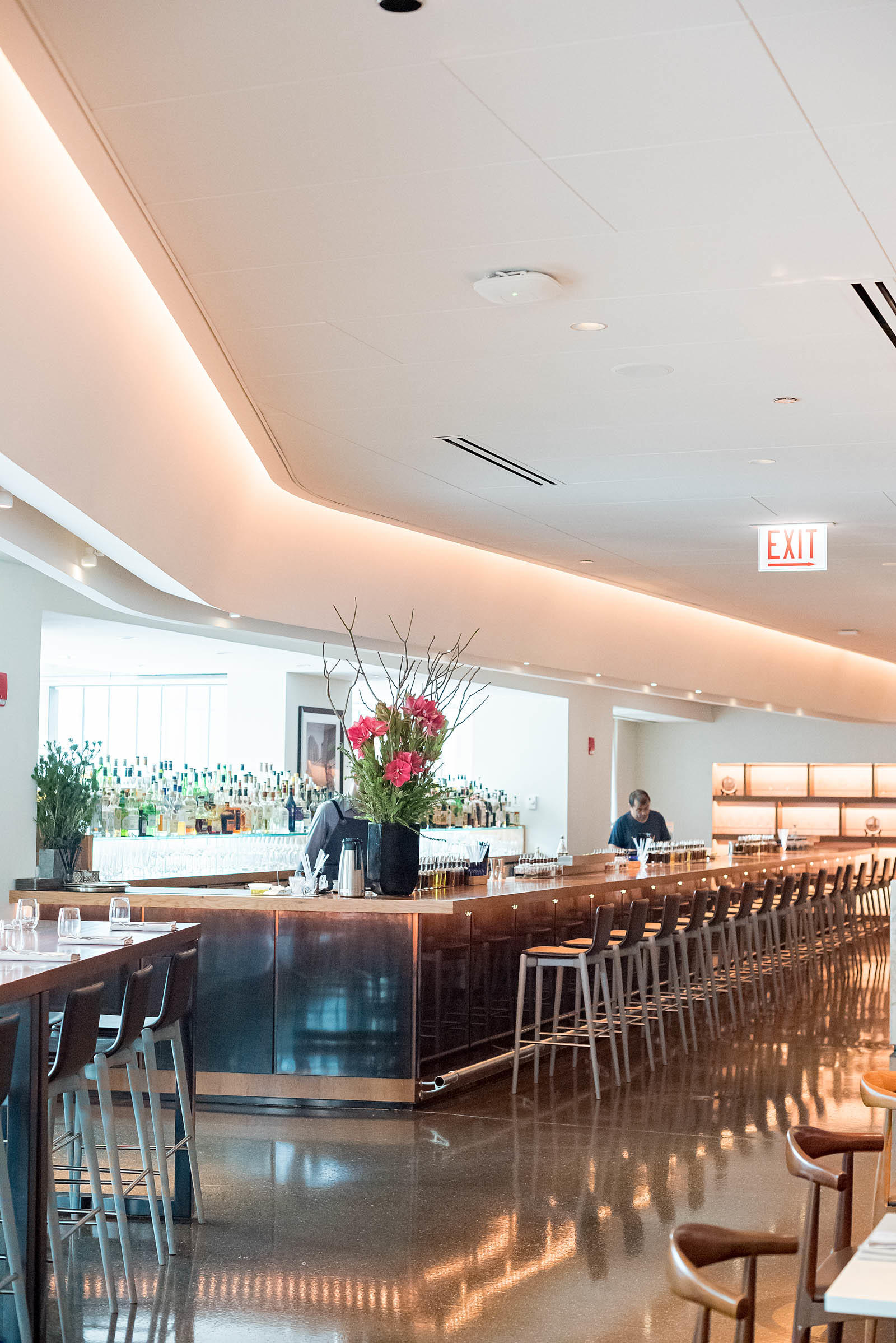 The bar area is an absolutely stunning space — a fitting setting for a spot with one of the most comprehensive bar menus I've yet seen.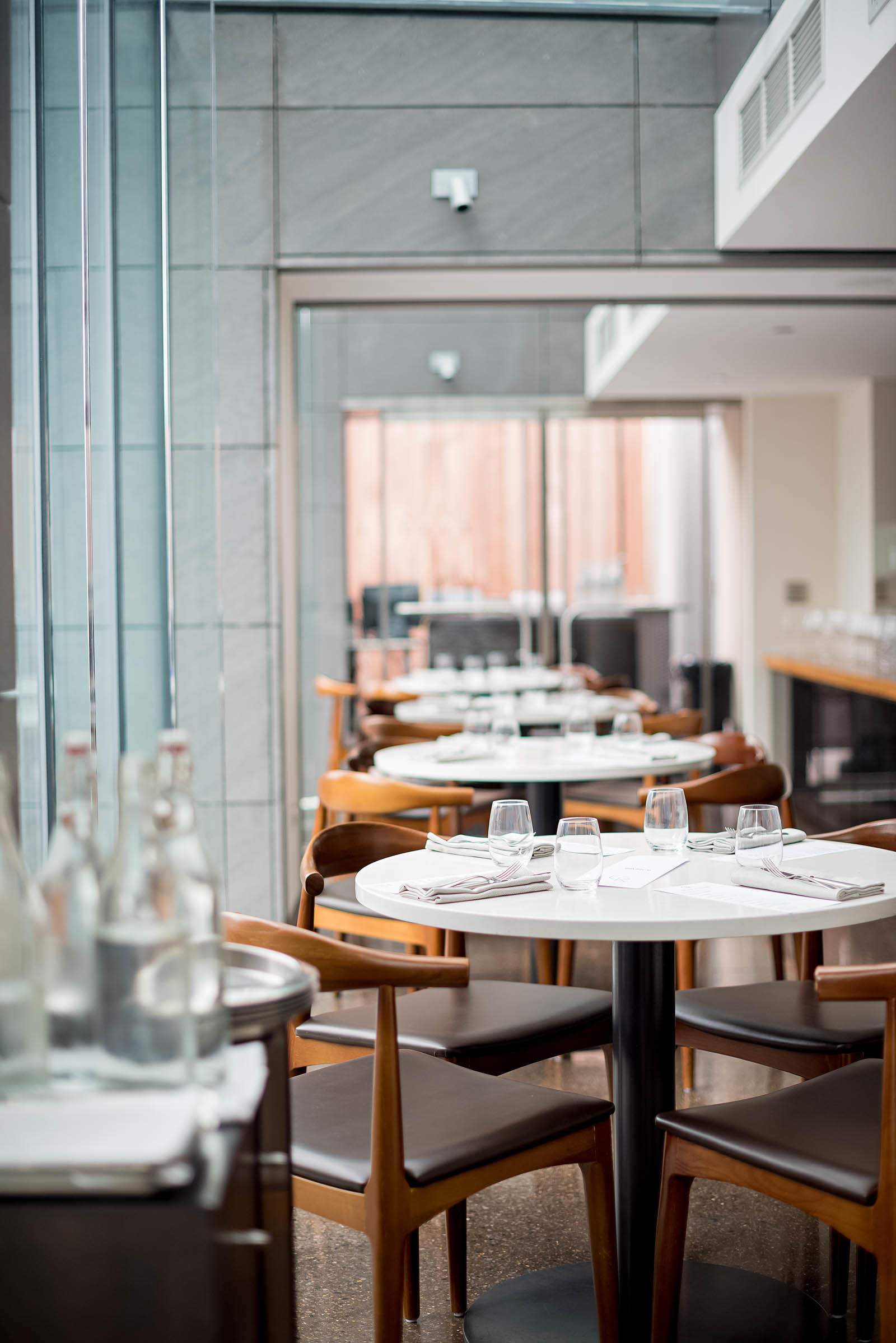 The restaurant itself is split into a glass-encased atrium that overlooks the enormous patio space.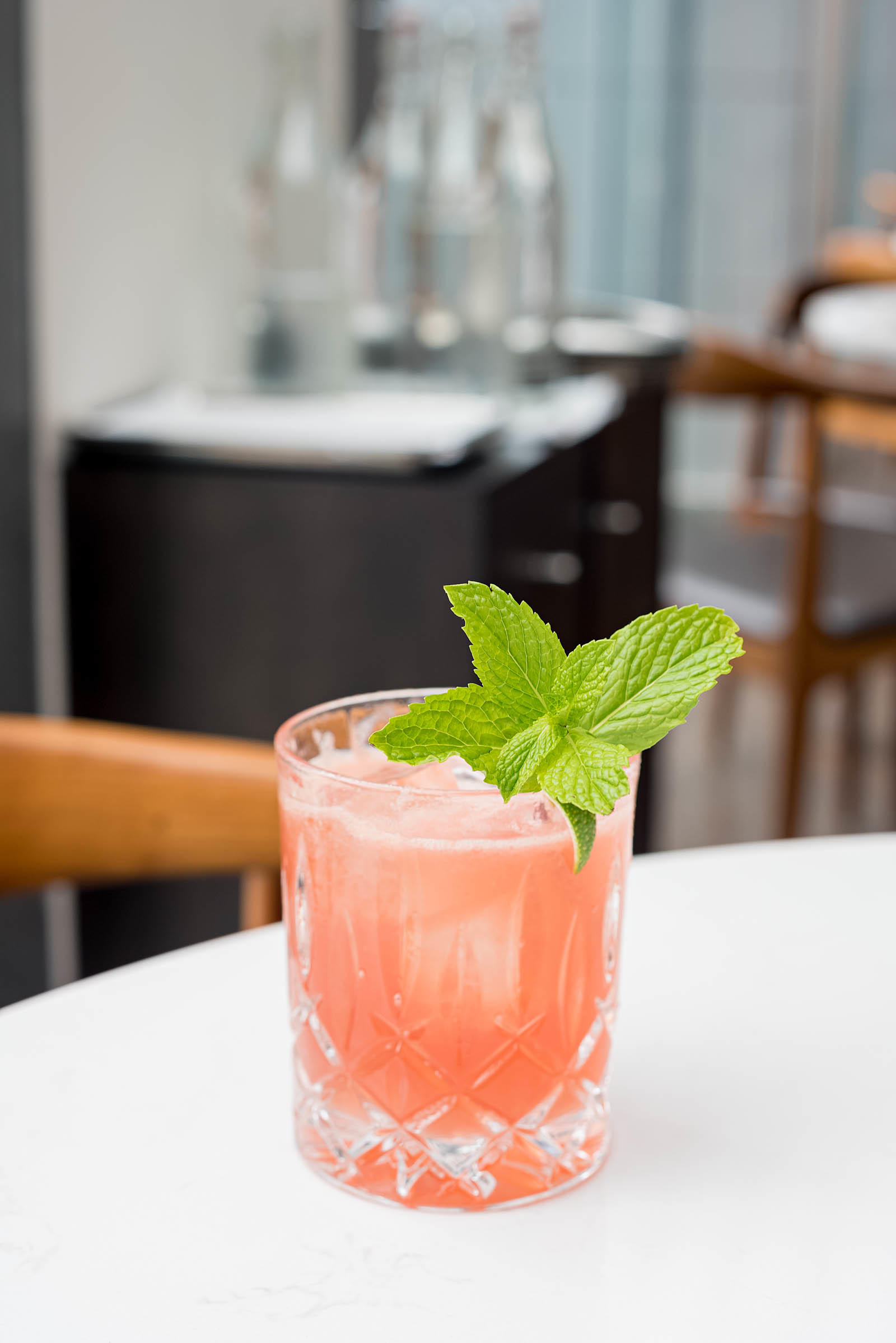 Now all good brunches start with cocktails and GreenRiver makes some of the best (they have something for everyone — their cocktail menu is seriously enormous!).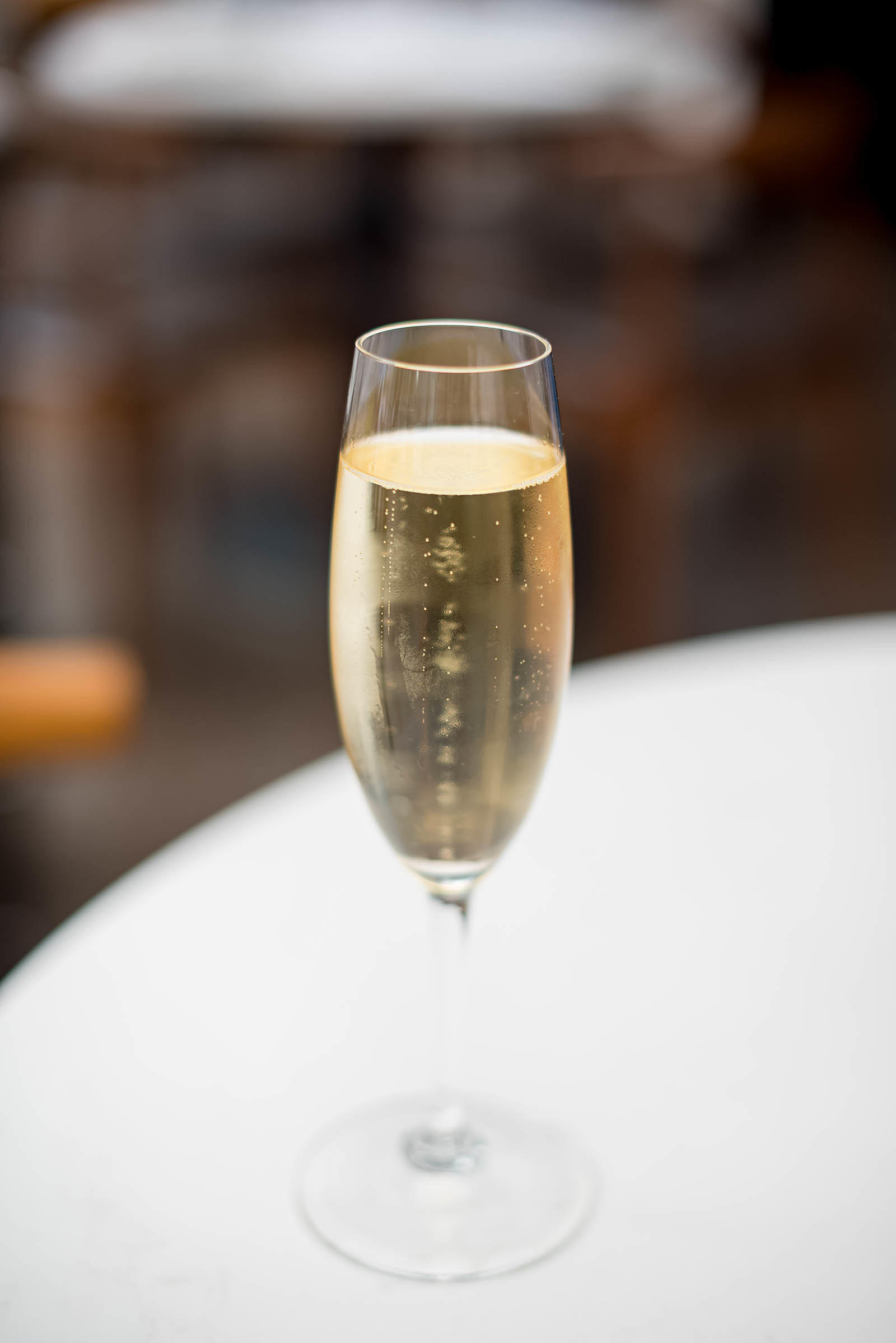 And I highly recommend their fresh, peach liquor (not purée) flavored bellini. It's light and refreshing with a bright peach flavor — exactly what I want to drink to kick off the weekend!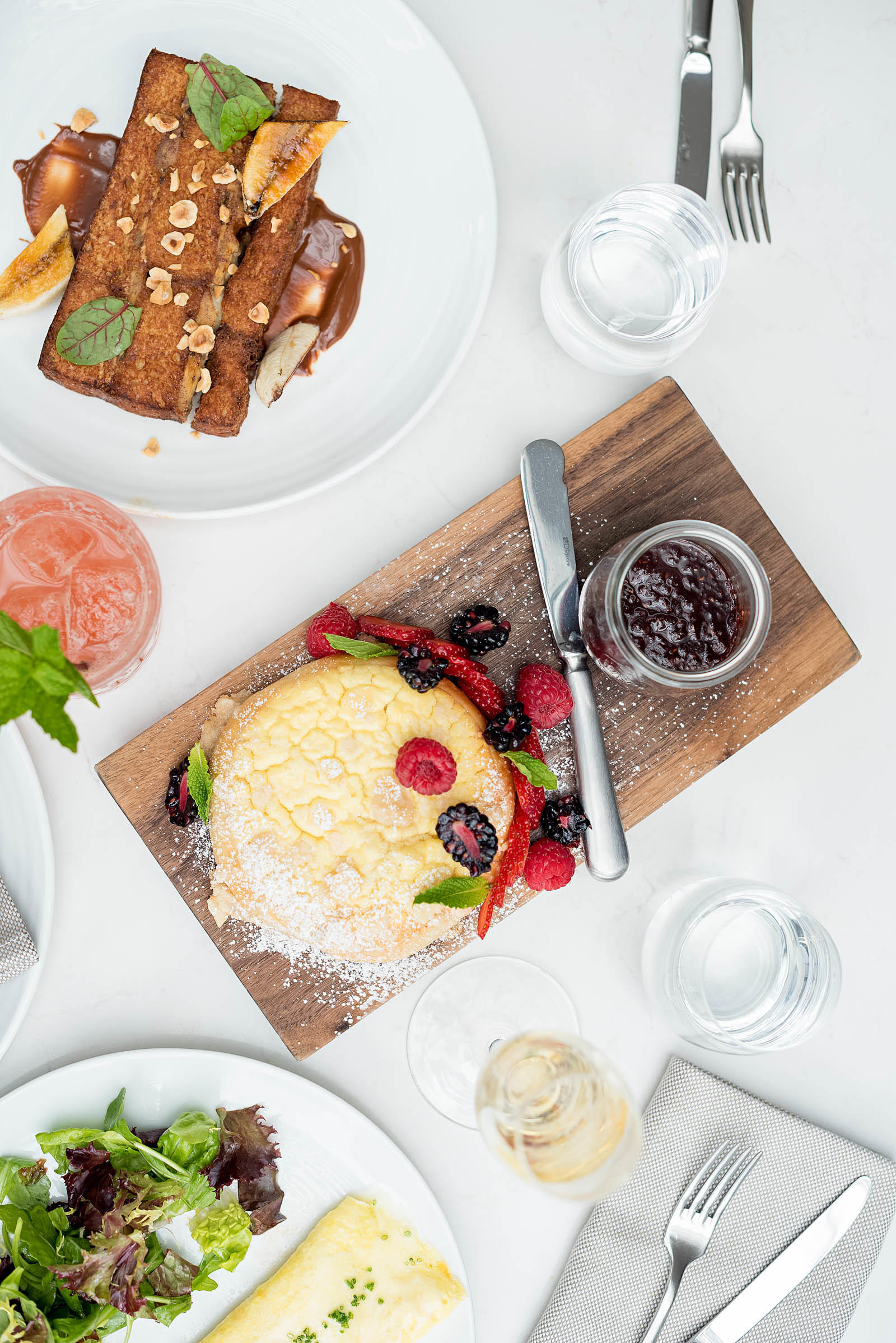 The brunch menu is small but comprehensive, covering everything from omelettes to french toast to hash to pastries.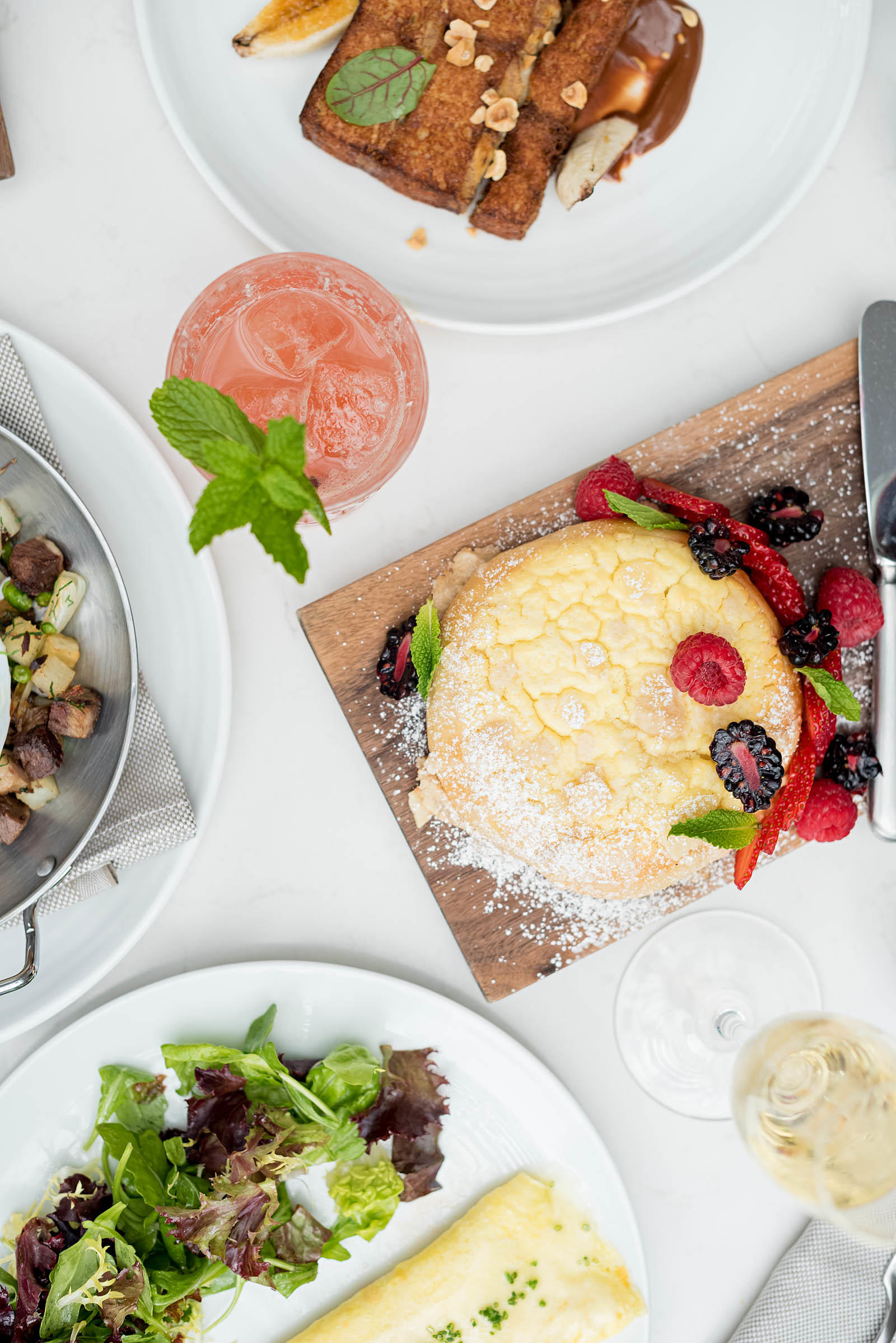 And it makes for one seriously beautiful spread!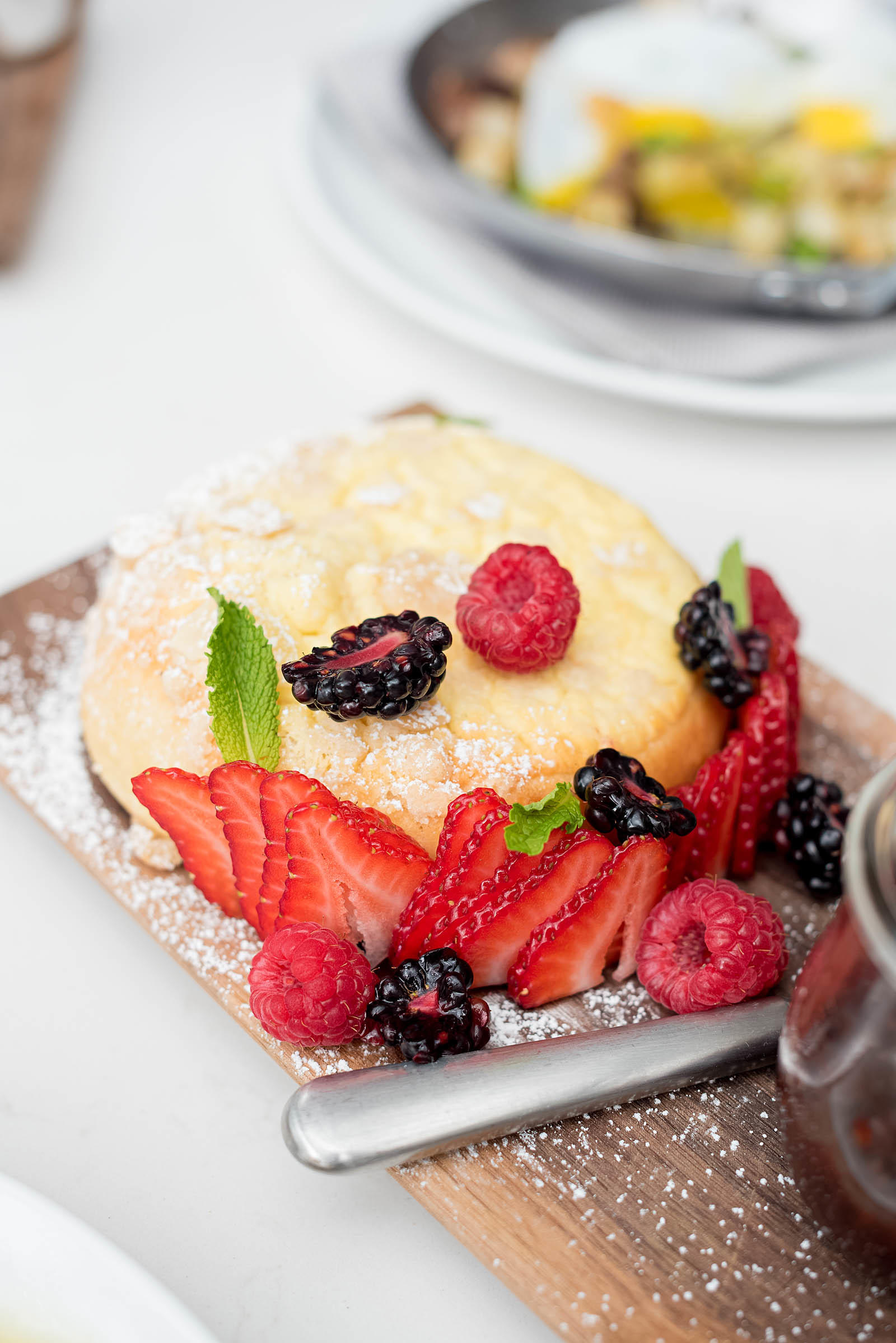 Start with this beautiful Cream Cheese Danish served with Seasonal Jam.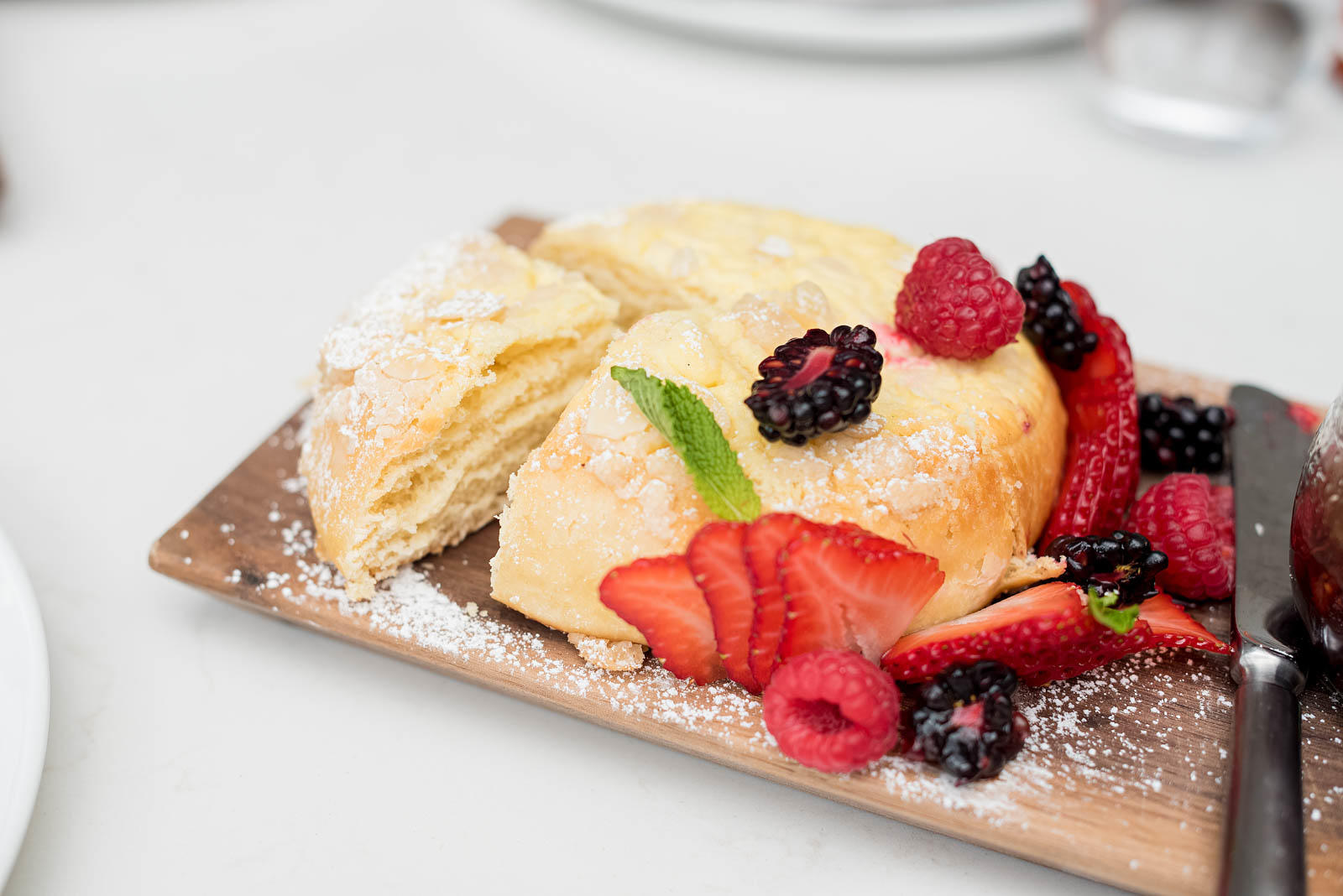 Scone-like in texture but with a delicate cheese crumbled-topping and served with plenty of fresh fruit to cut through each bite.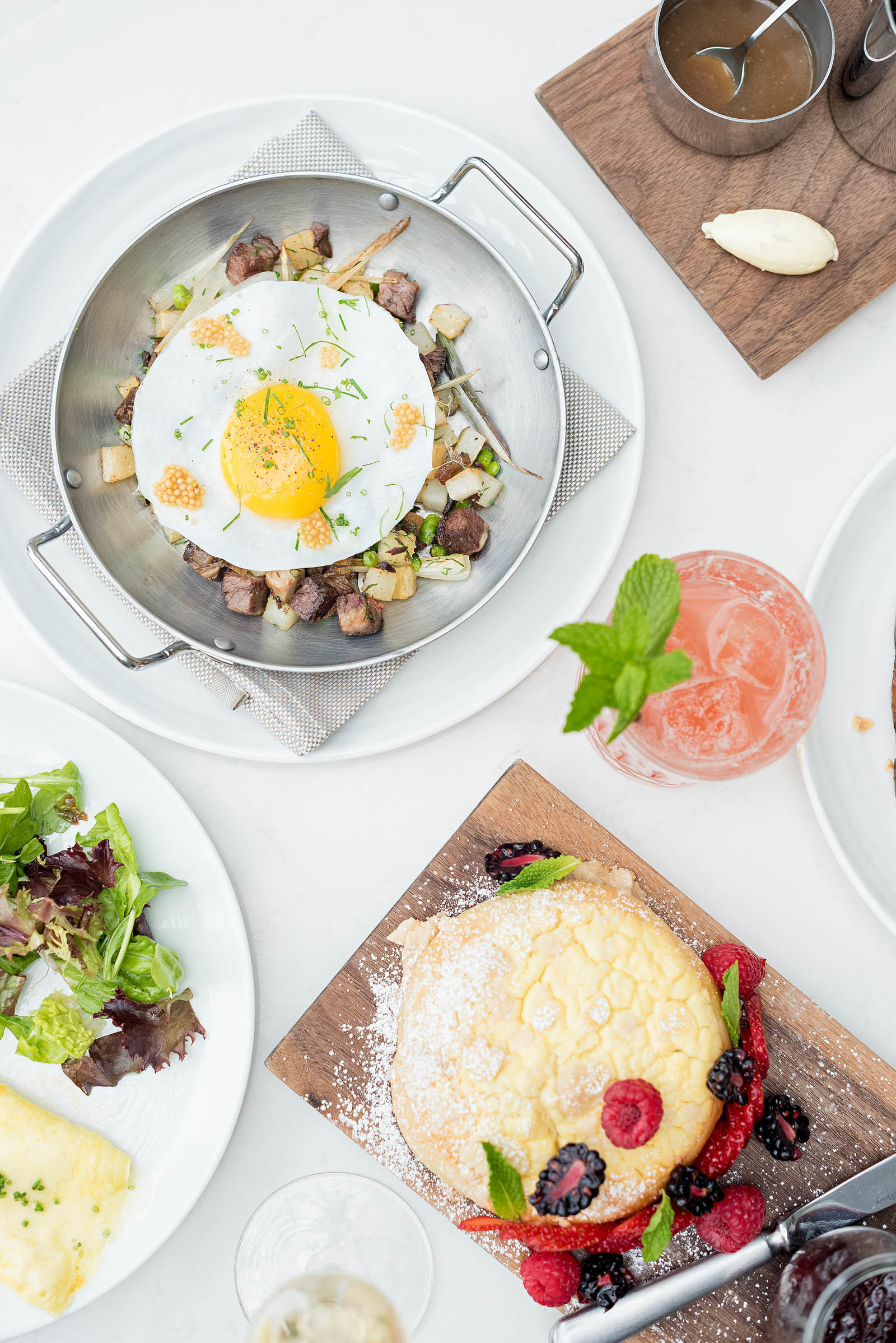 And the entrées are just as beautiful.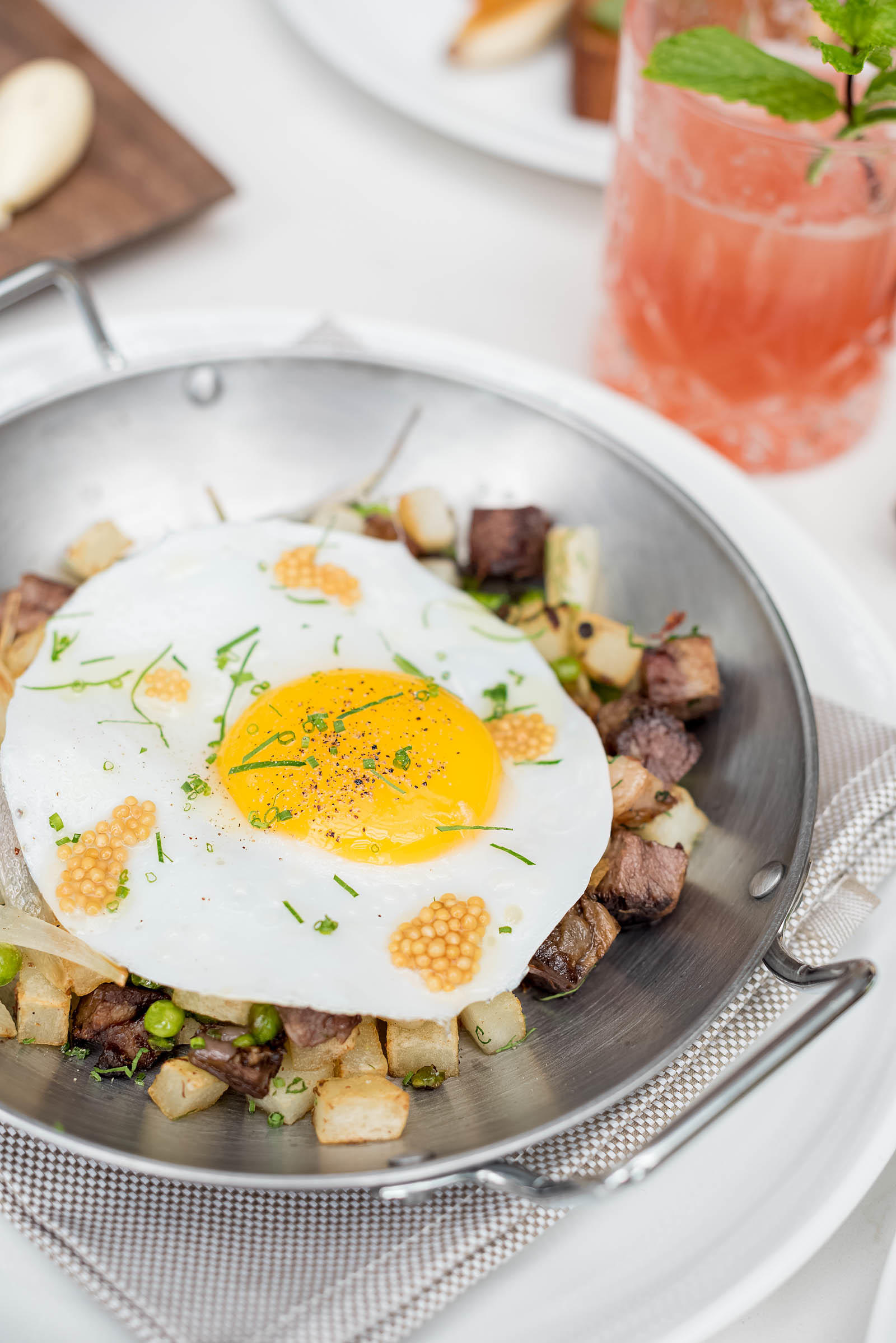 Like this Corned Beef Hash with Duck Egg, Ramps, and English Peas.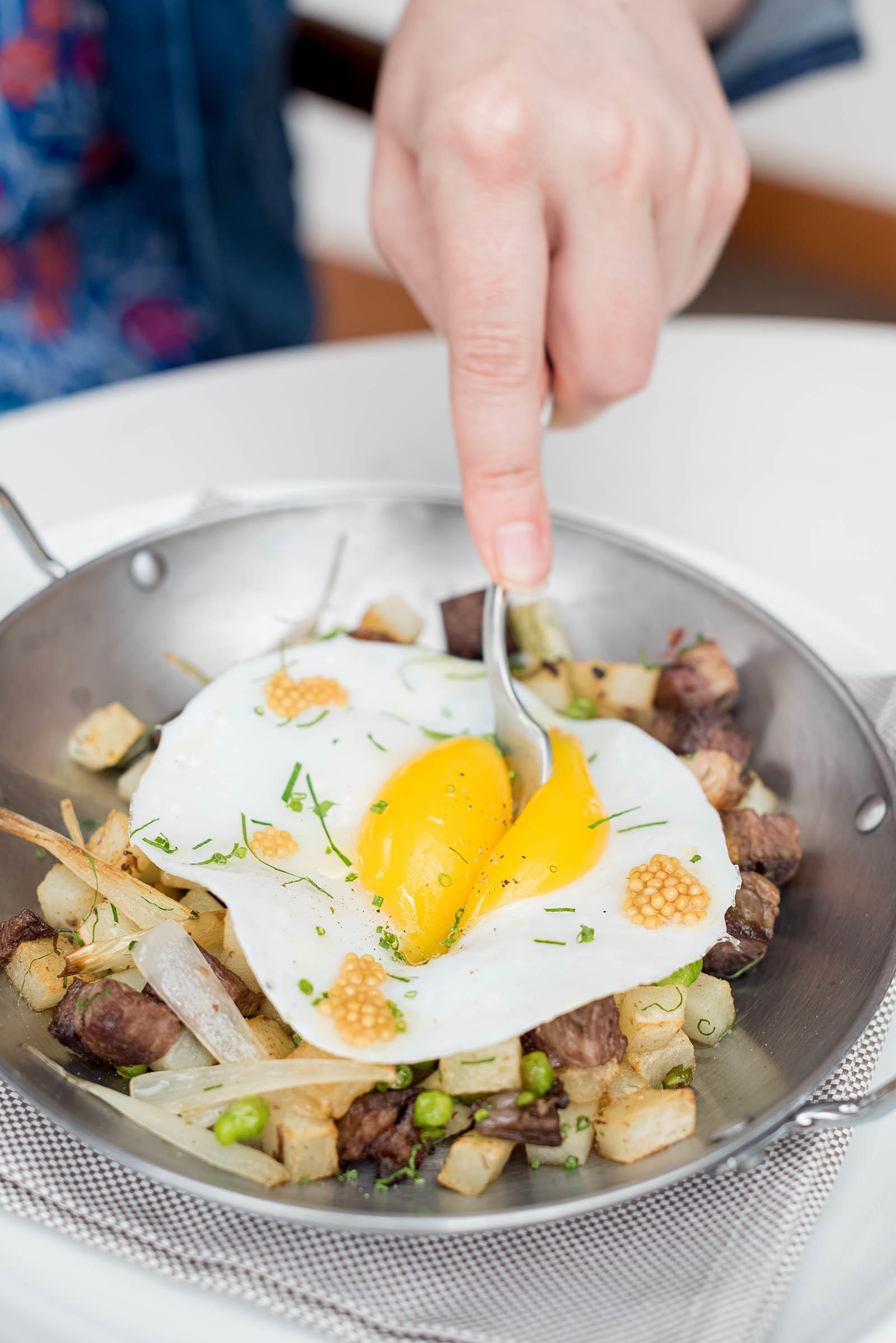 That delivers some serious #eggporn!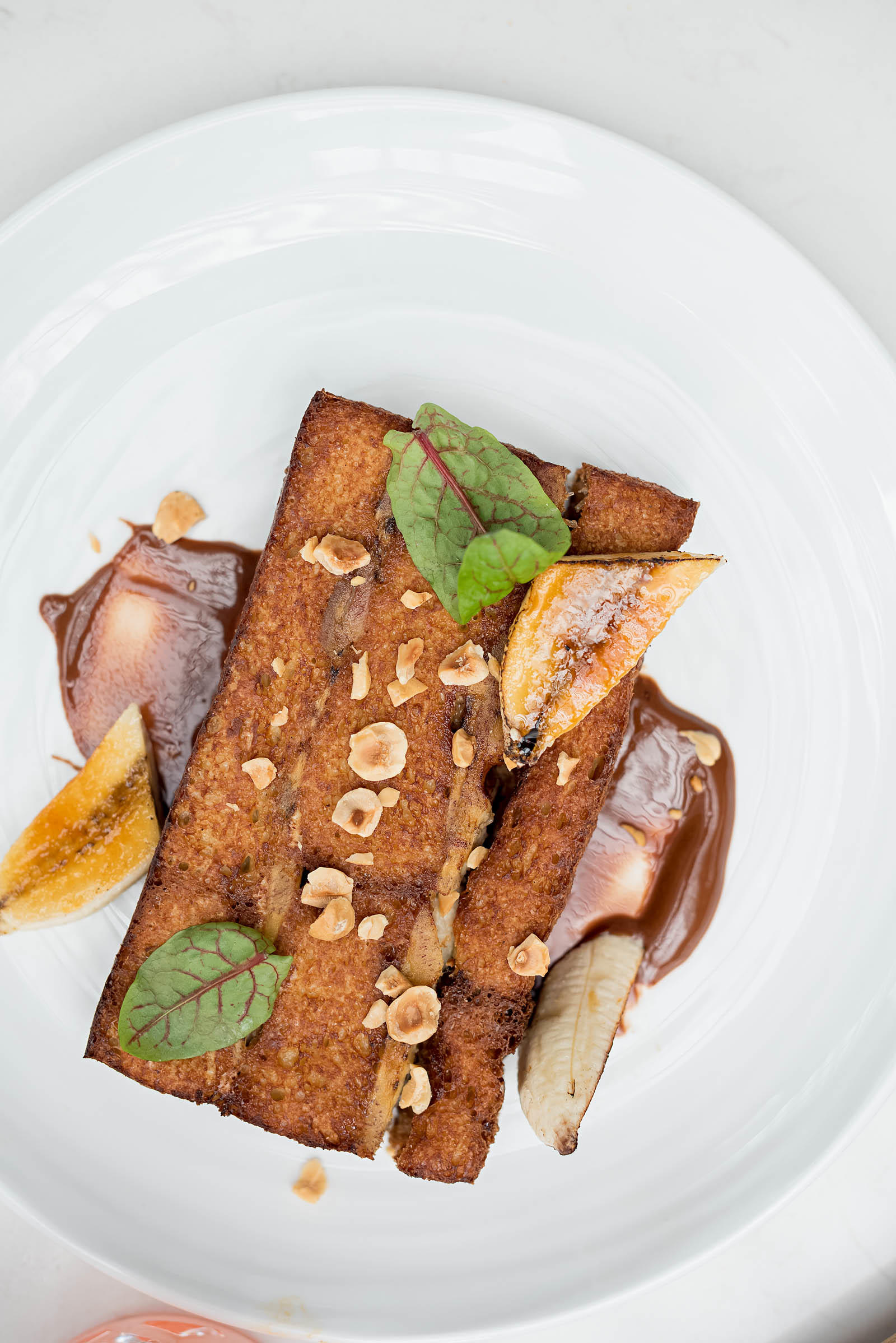 Then there's this delectable little number, the Banana Stuffed French Toast with Butterscotch and…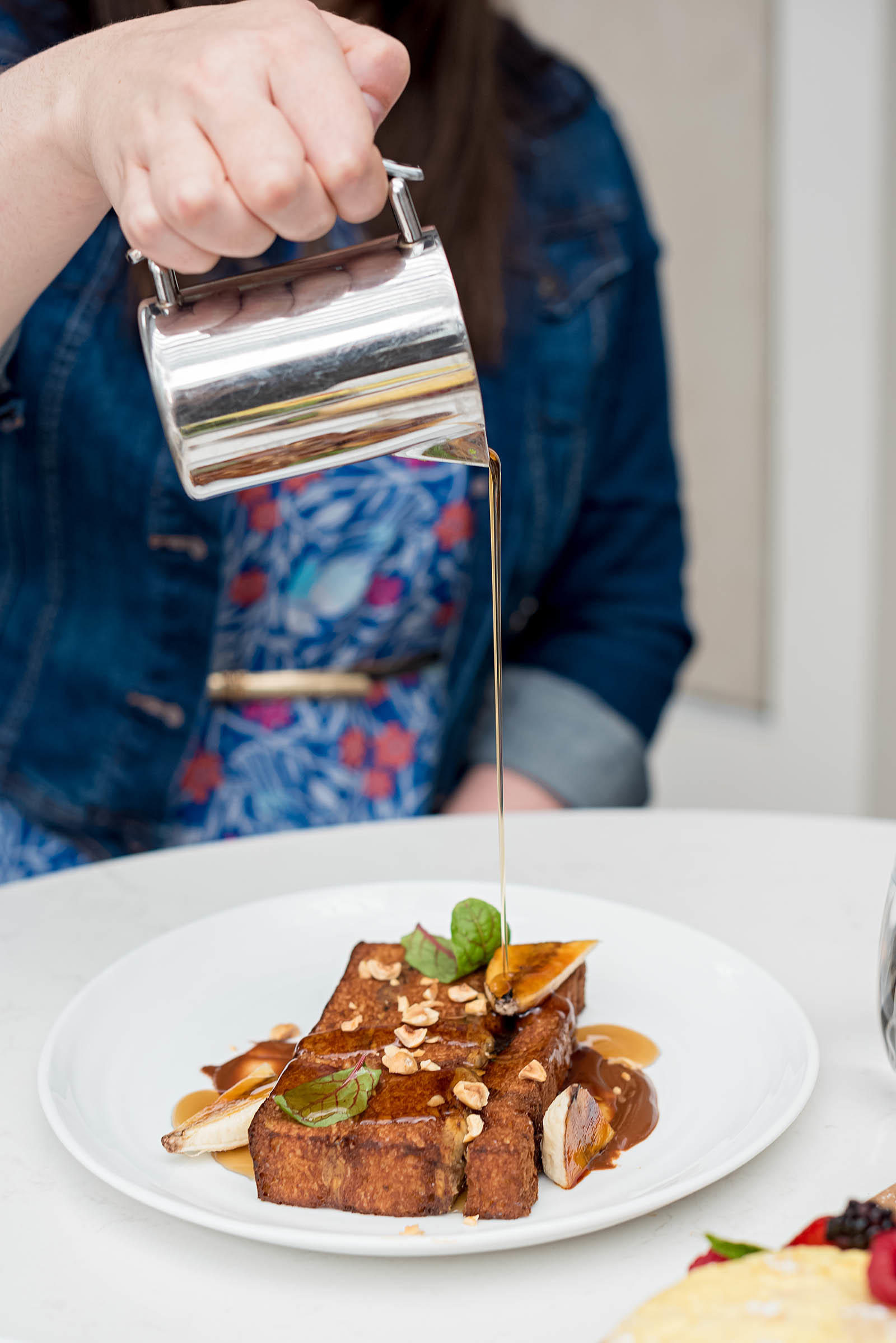 Maple Syrup!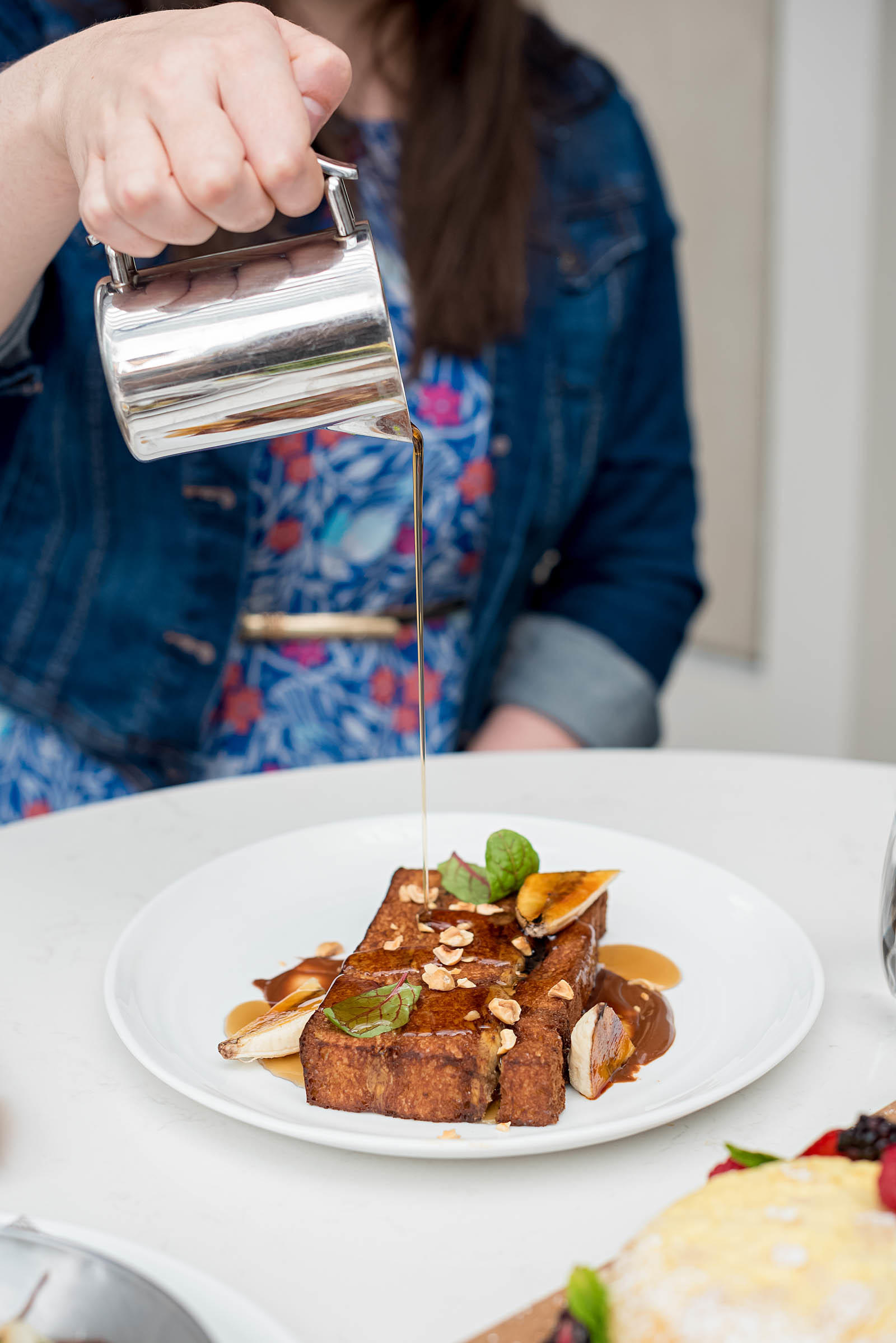 Which must be applied liberally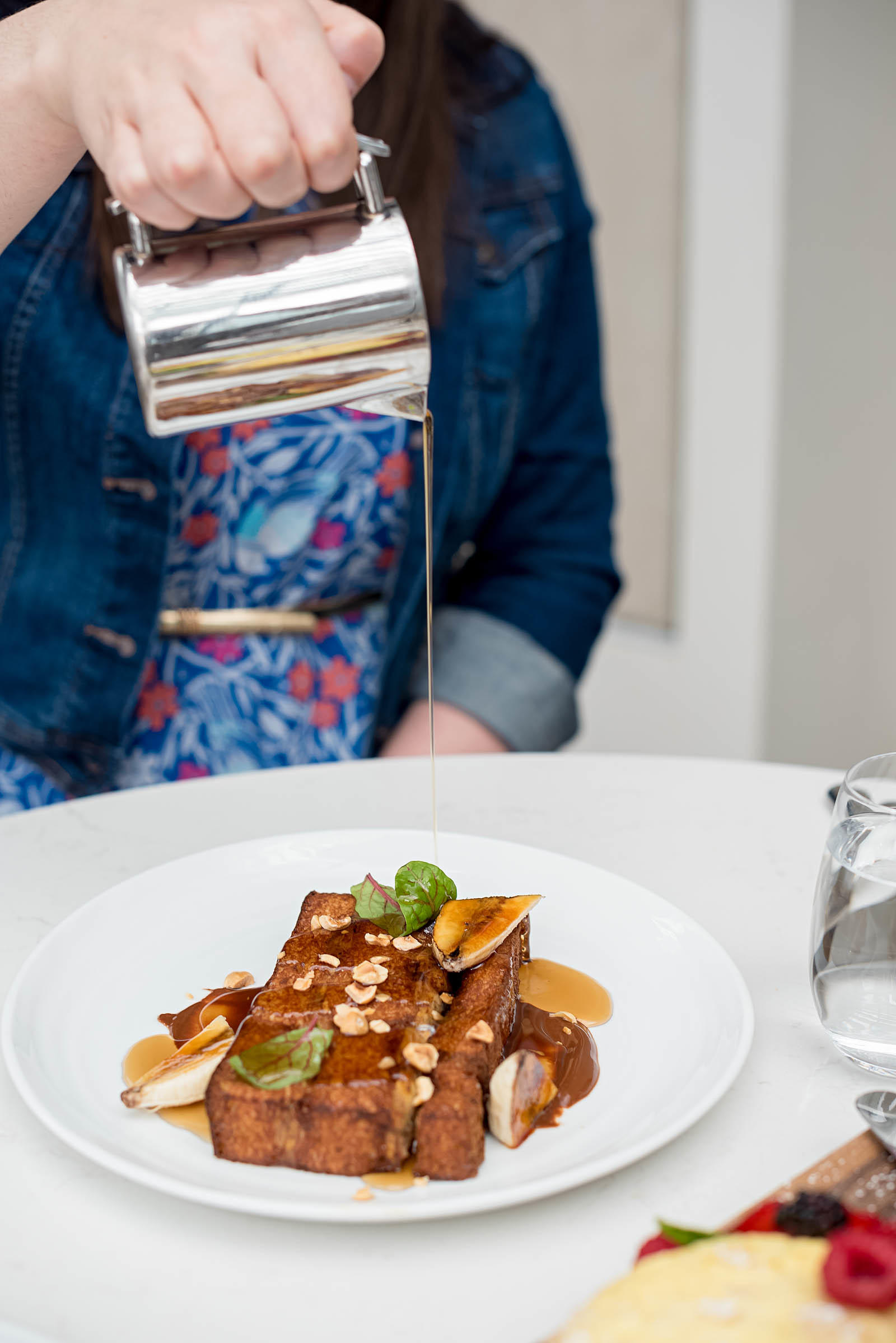 and without hesitation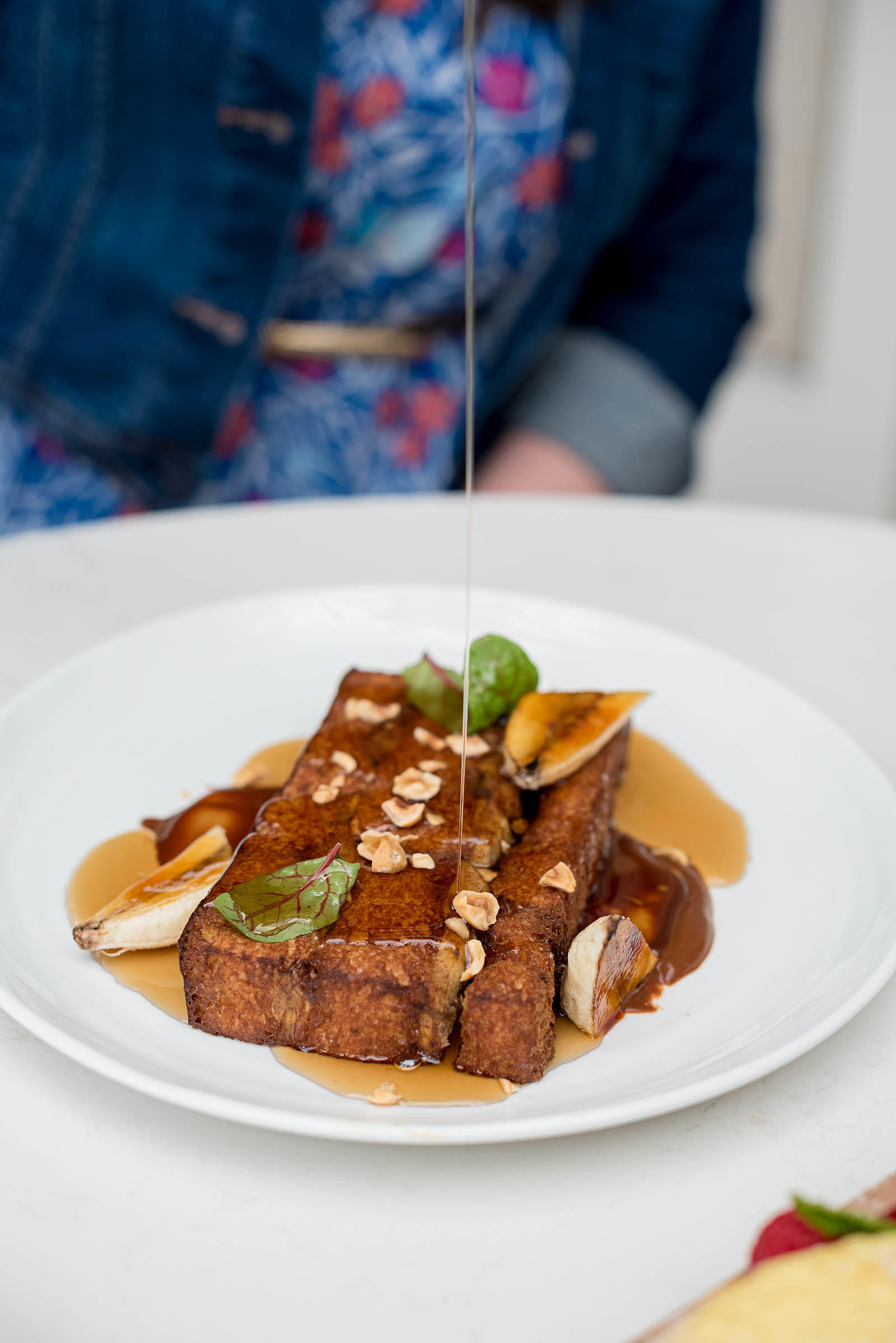 Just to get the full brunch effect.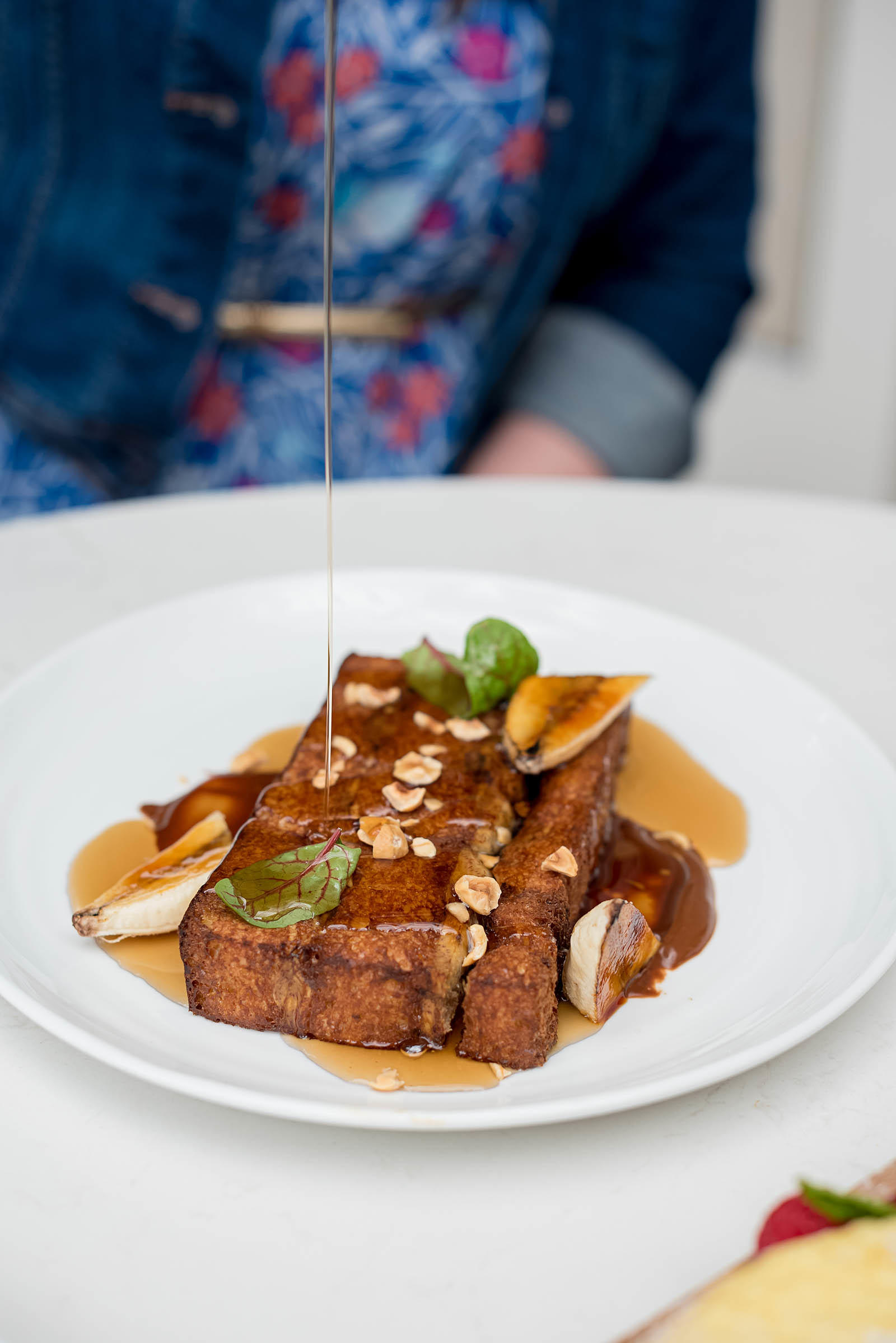 Because all good brunches should have copious amounts of maple syrup!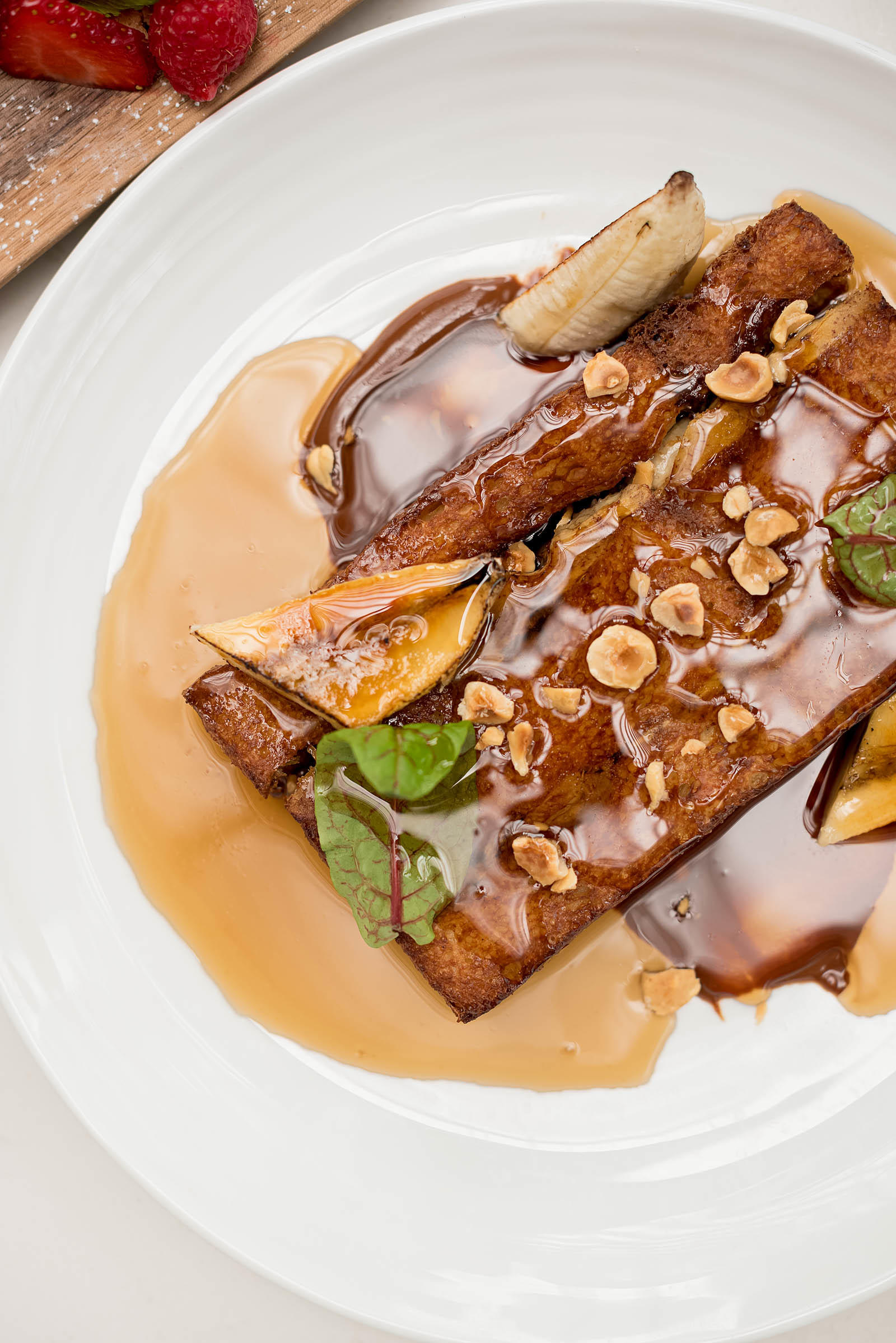 As for the flavors, this is one of the most interest french toast dishes I've tried (and certainly the prettiest).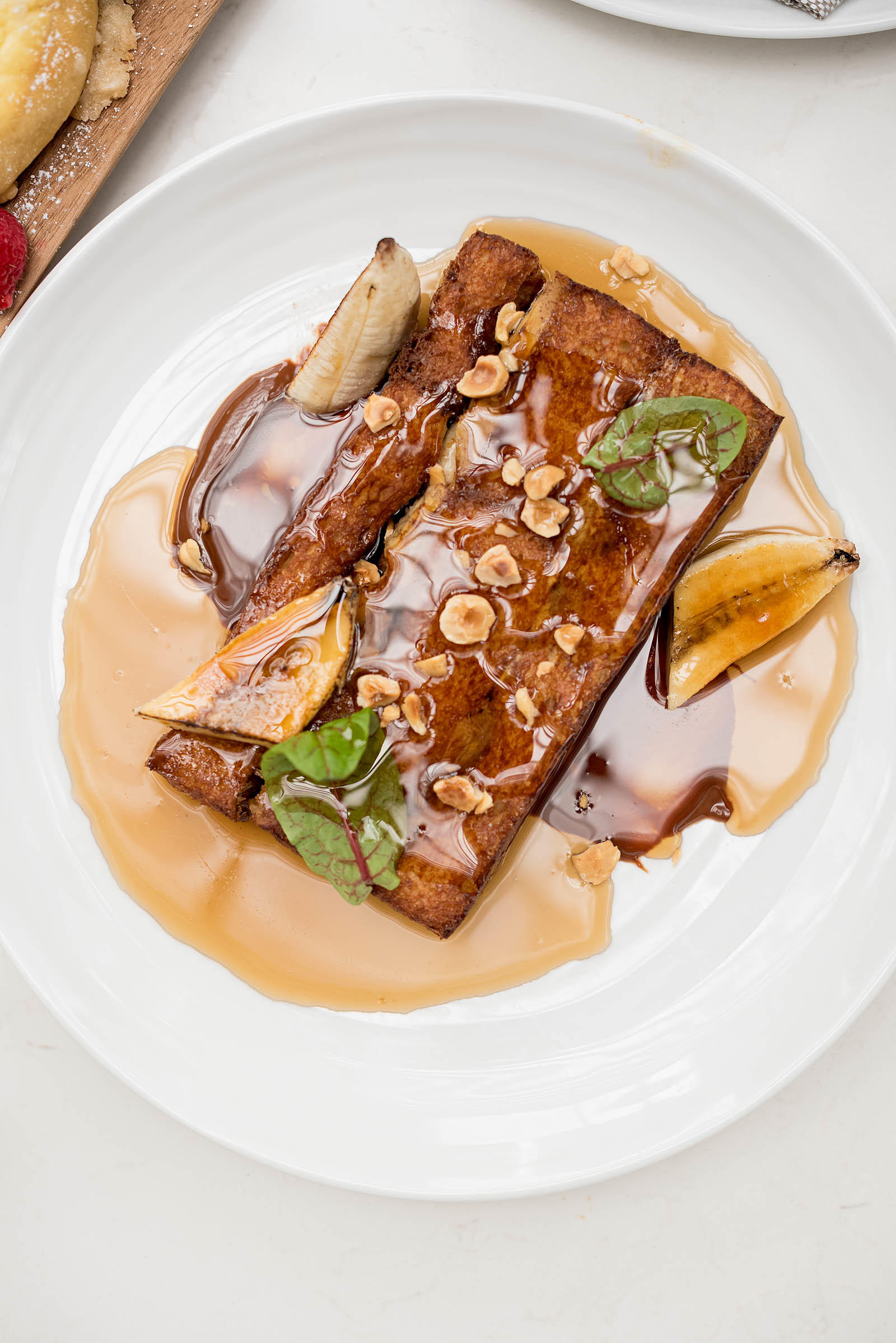 The butterscotch make for such an interesting combination with the french toast and banana. And the layer-cake slice styling made it easy to eat and not TOO thick, as many french toasts can be.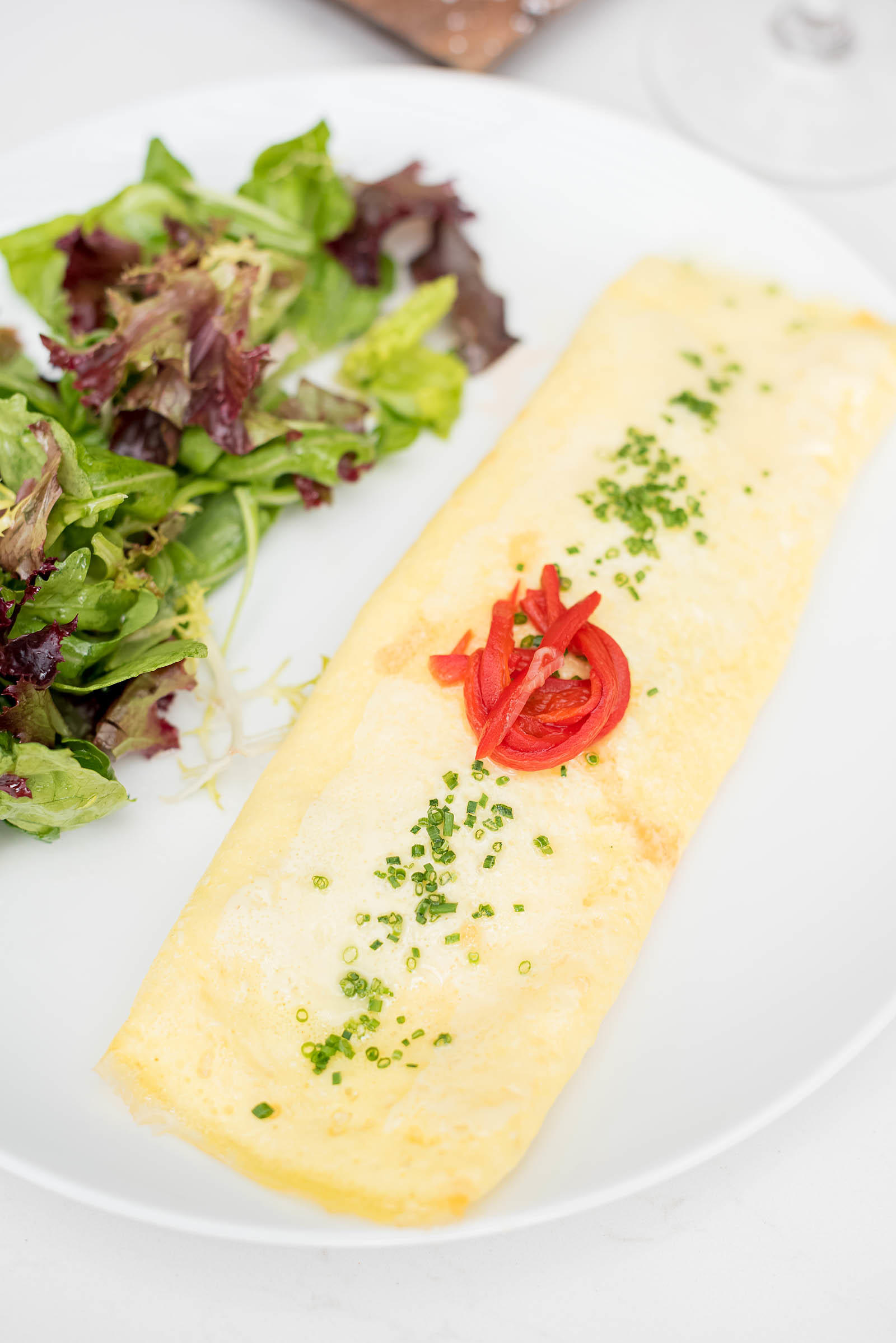 There's also always an Omelette of the Day like this beautiful roasted red pepper omelette with gruyère cheese.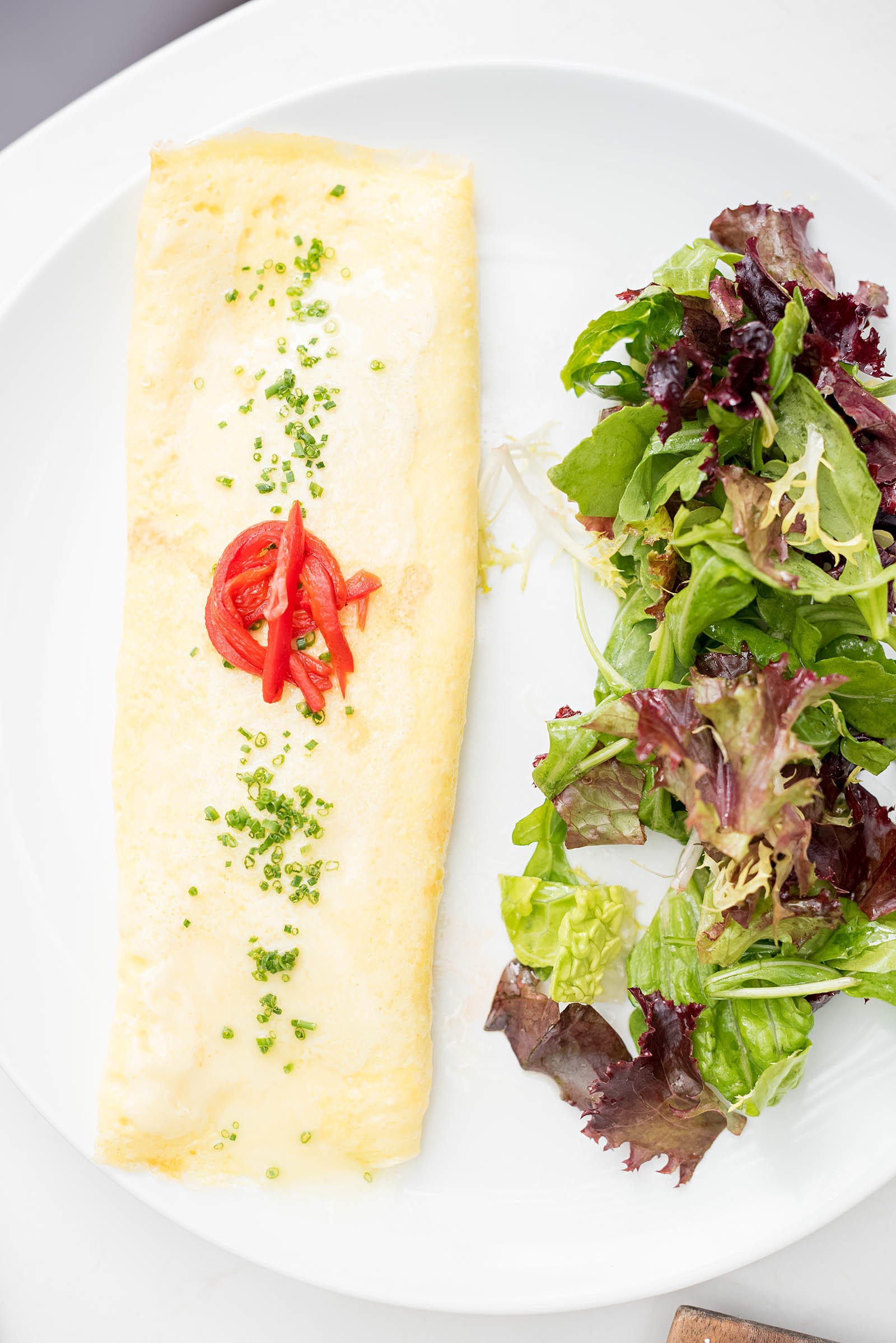 Which is light, fluffy, and perfectly presented.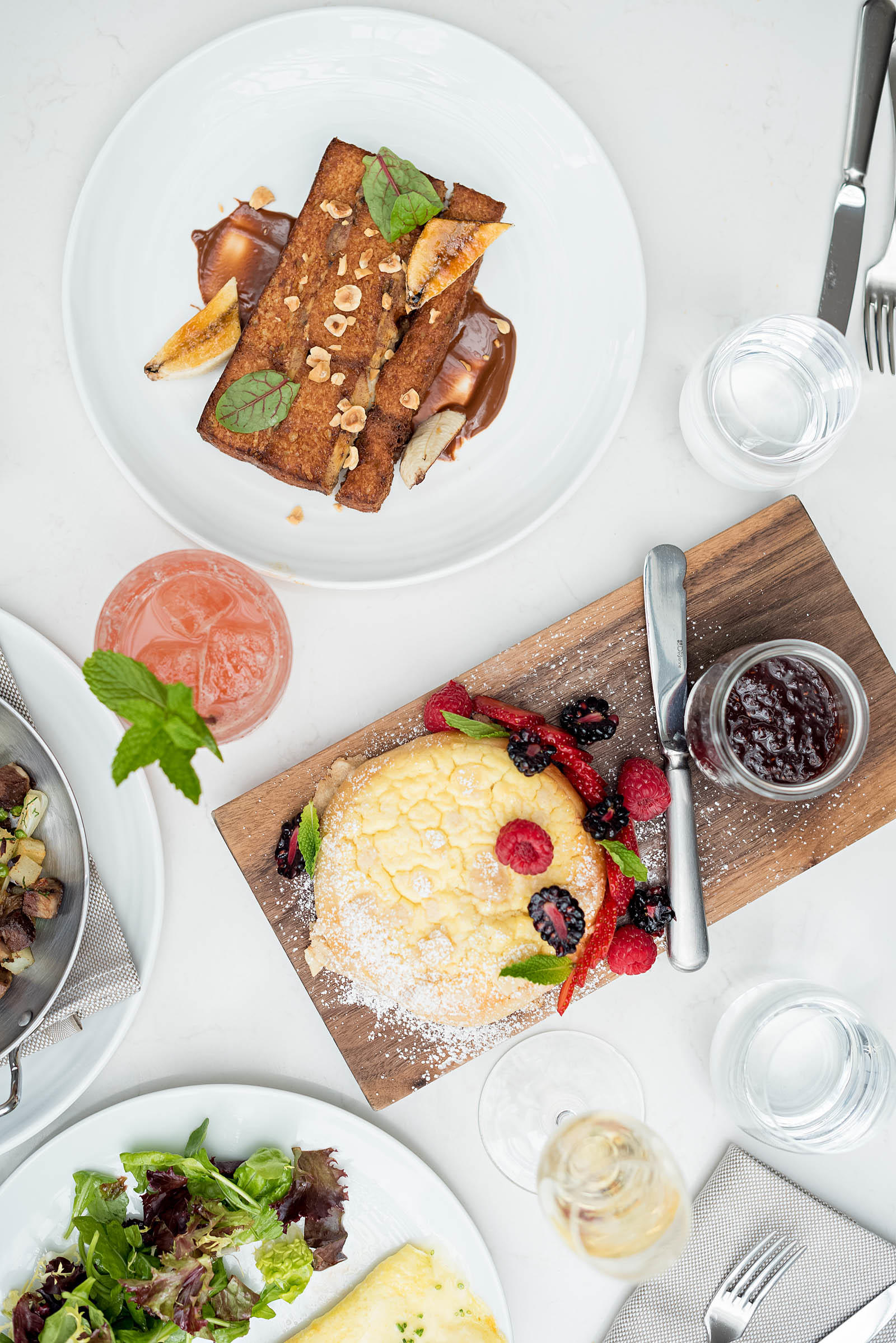 It all makes for one seriously stunning brunch layout. Complete that with GreenRiver's stunning view and killer cocktail selection and you have one of the best brunches to hit Streeterville in years.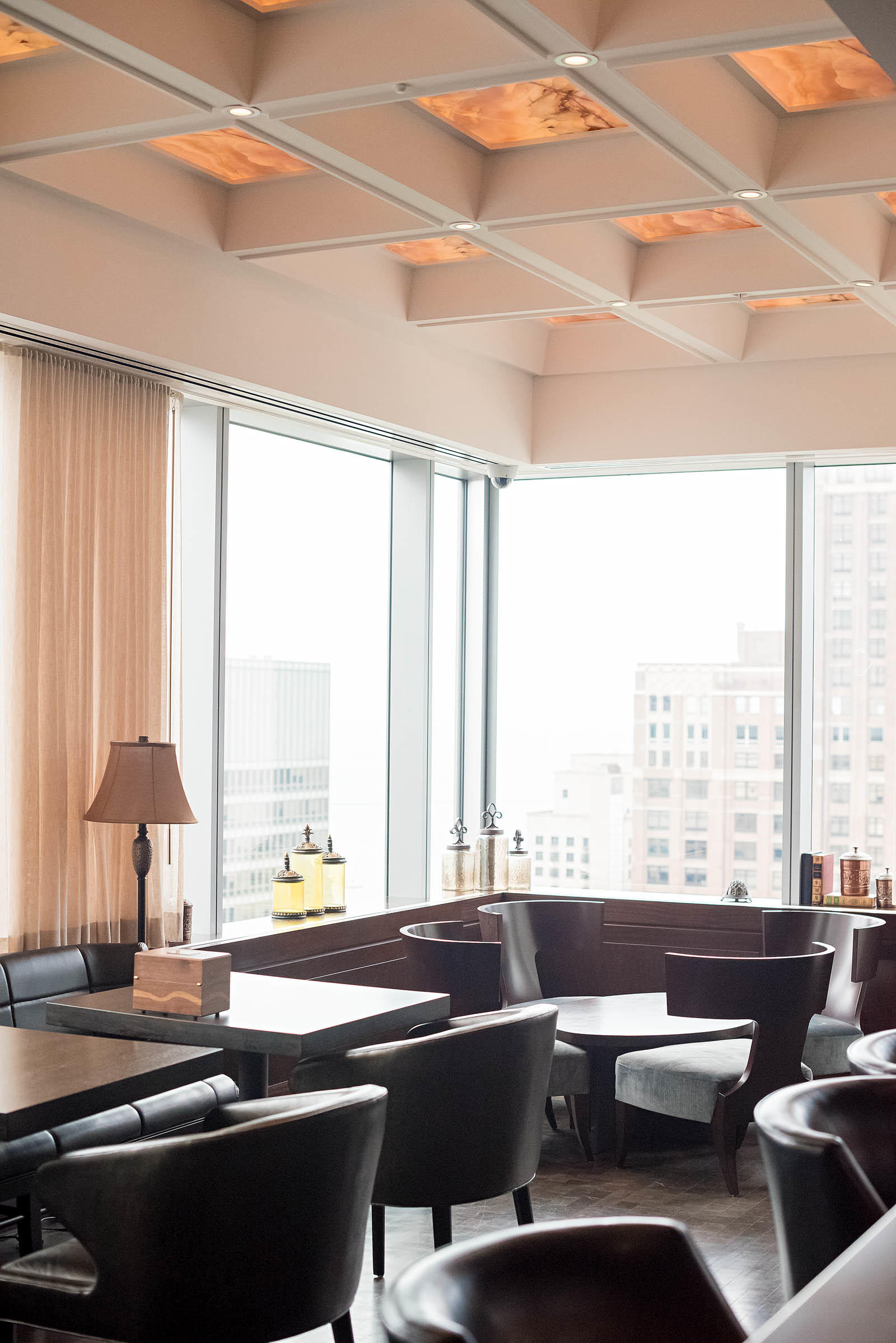 And if you're looking for a cool, cozy new cocktail spot, be sure to check out the Annex Bar next to GreenRiver.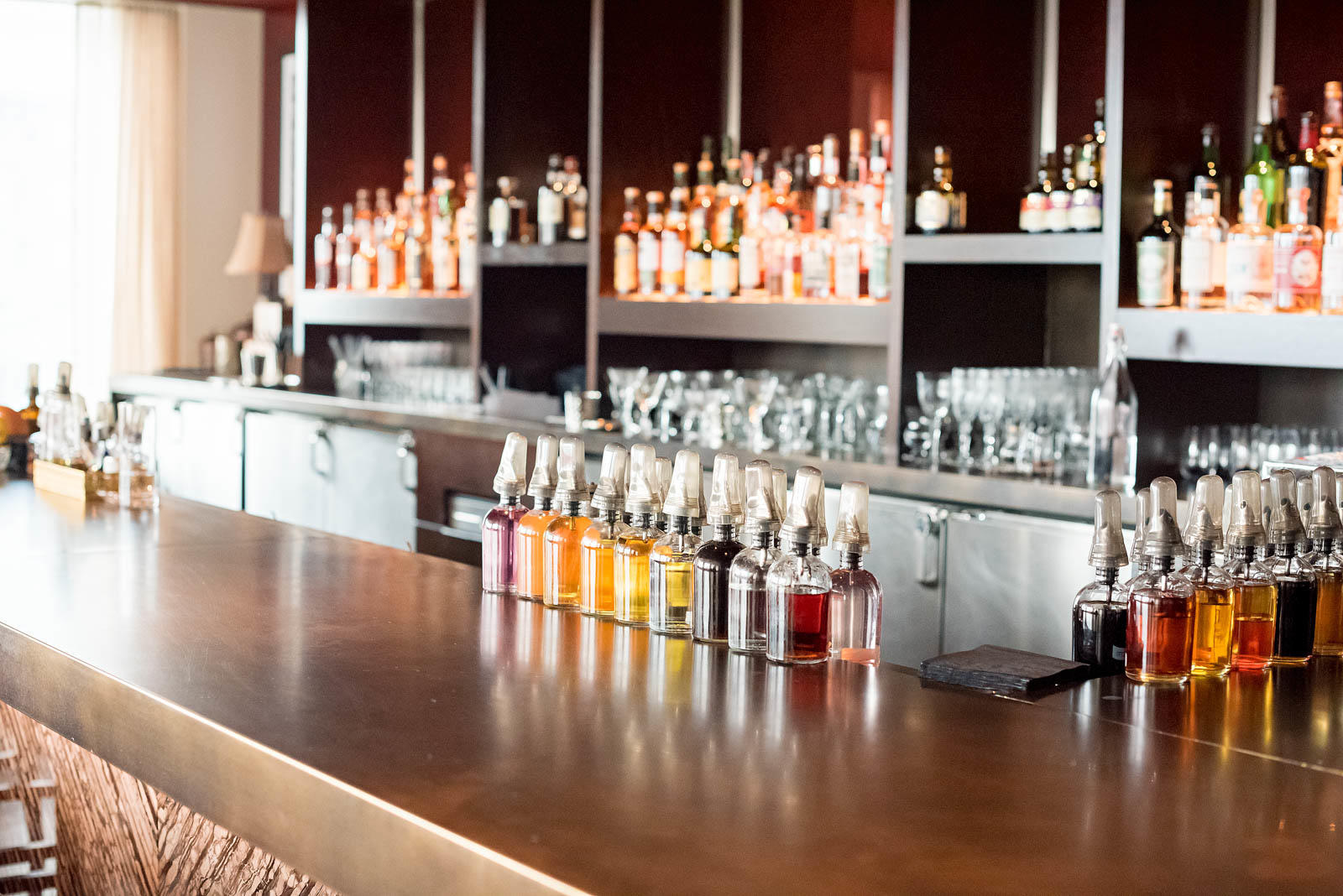 With a dark, smoky library vibe, Annex serves up their own themed-cocktails to match their loungy vibe.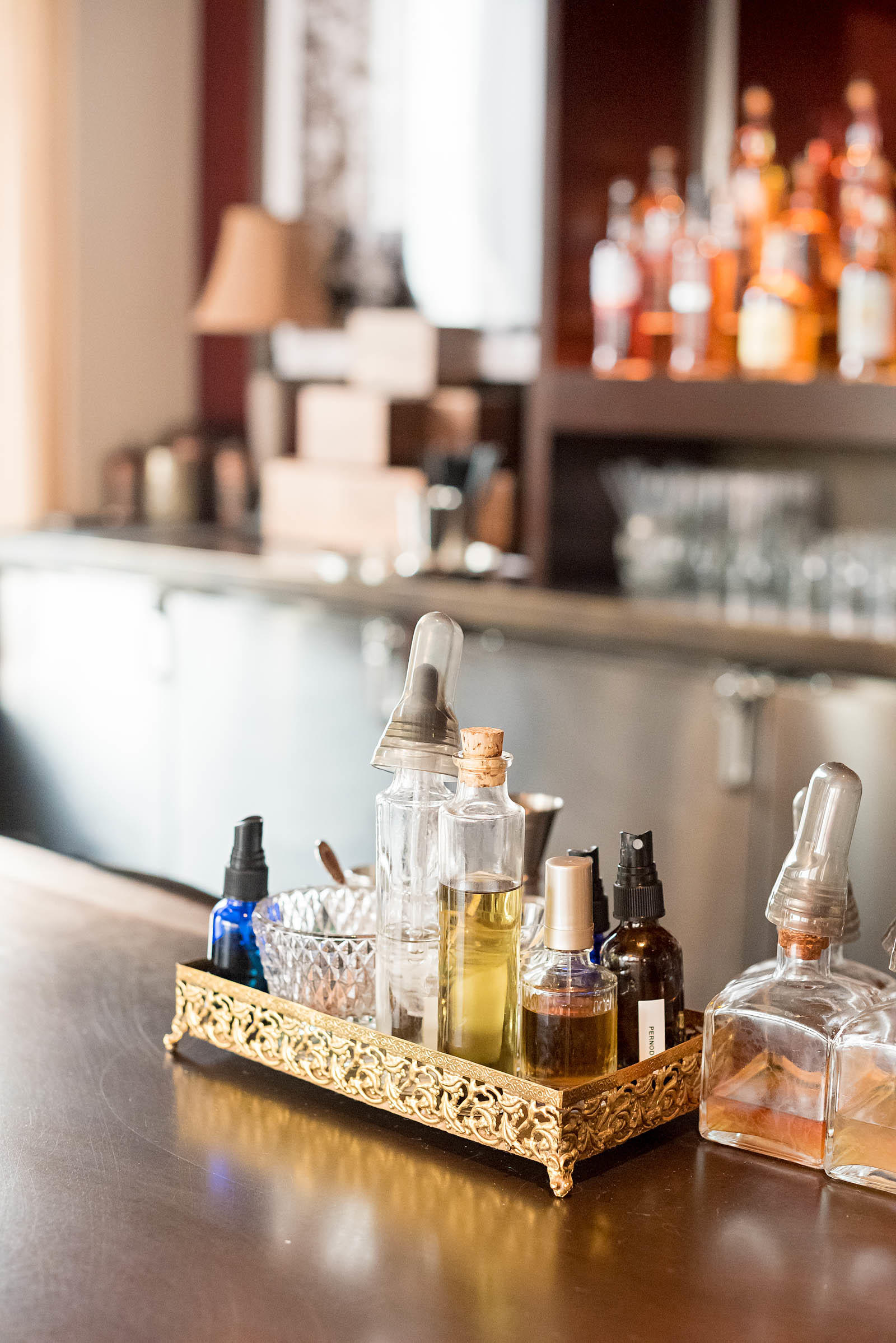 I can't wait to come back to actually try the Annex cocktails too!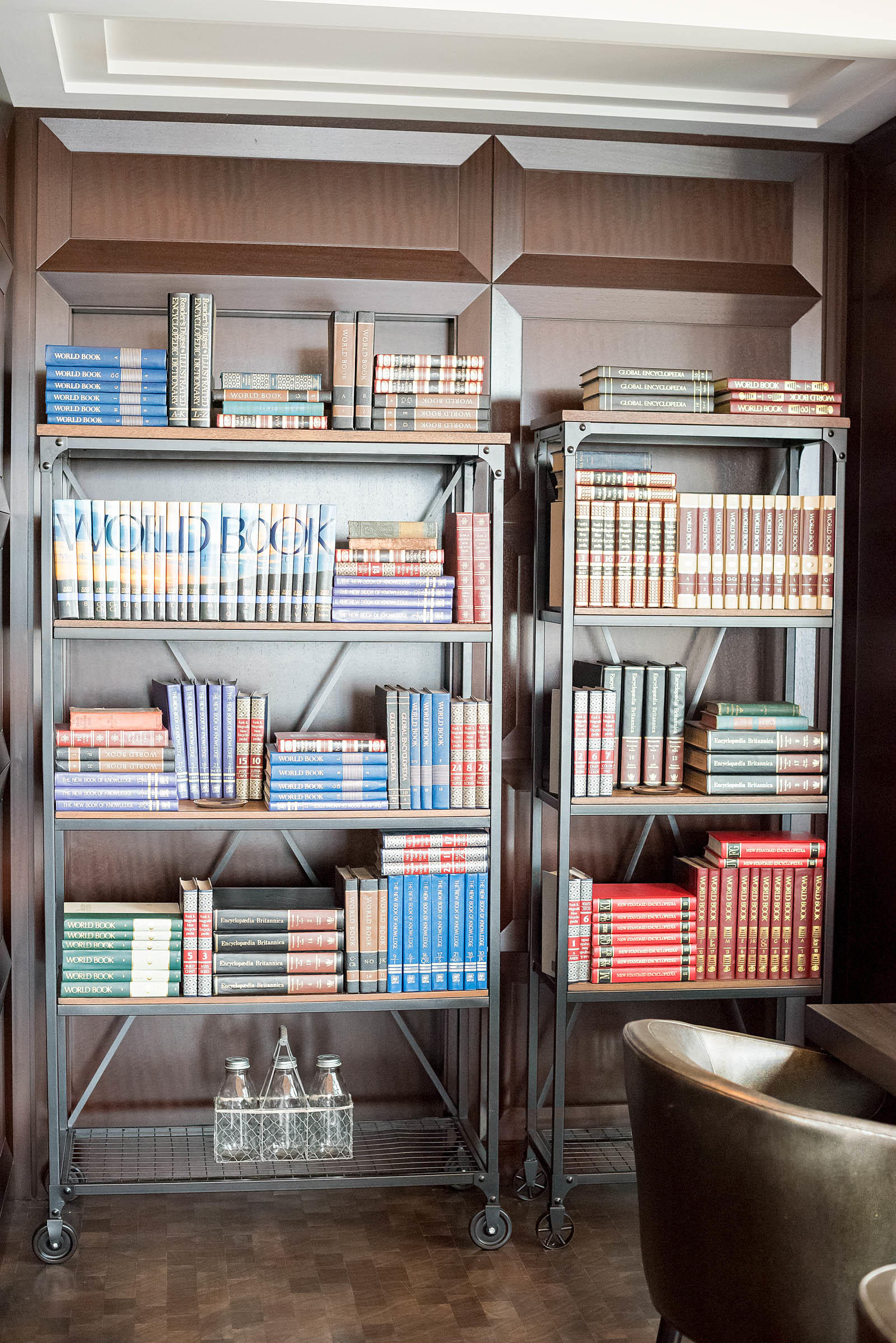 Disclosure: I received a complimentary meal to facilitate this post. Review and all opinions are my own.