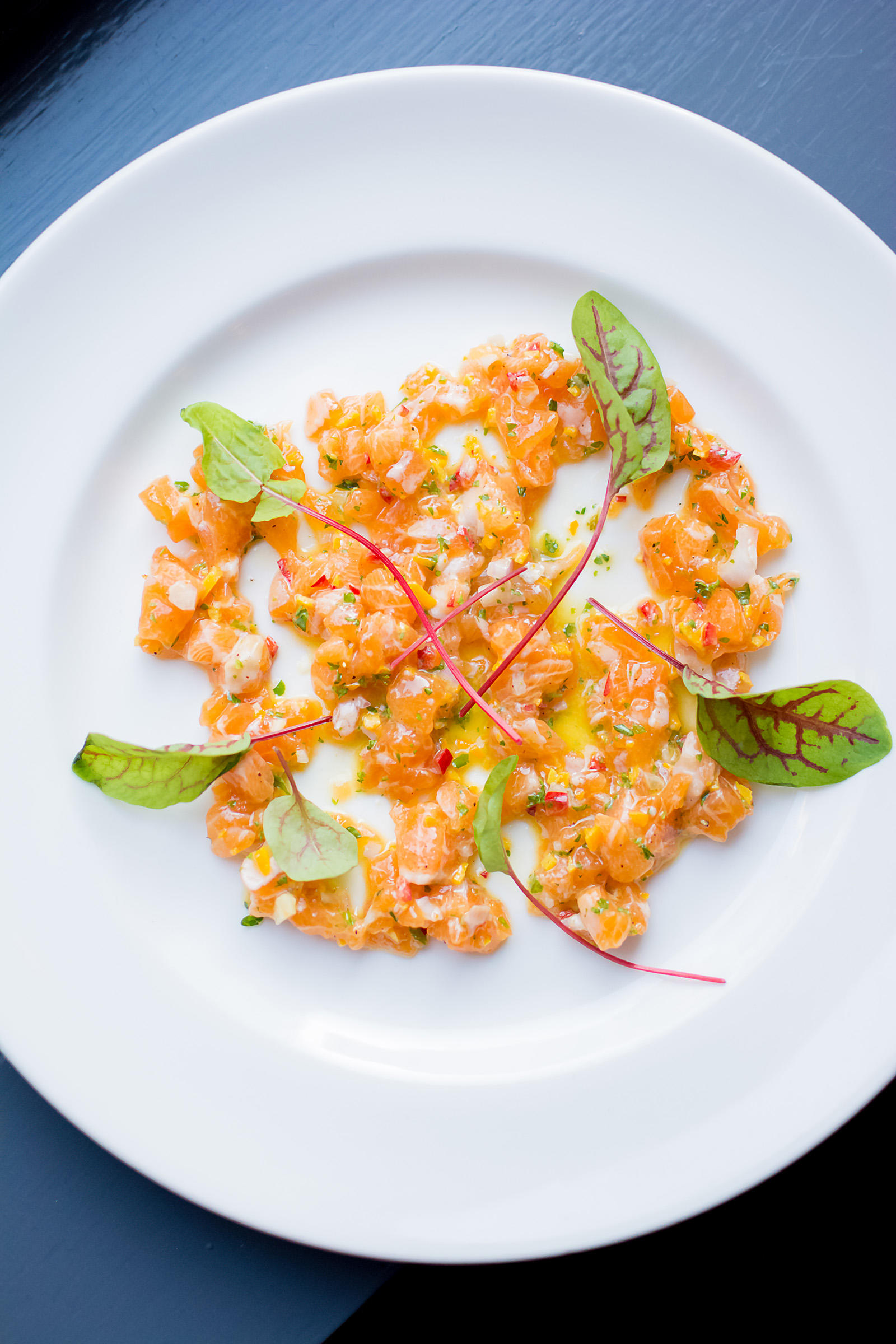 Located in the heart of River North with one of the BEST views of the river you'll find, is The Kitchen.
For well over a year now it's been one of my favorite spots to have business lunches — there's something on the menu for everyone and the space feels professional yet laid back with some of the friendliest staff I've ever met.
Then last month I finally tried their brunch (they make their croissants IN HOUSE!!) and now it's one of my favorite weekend spots too. But come on… having some serious lunch and brunch game means their dinner must have a shortcoming of some sort, right?
WRONG! So very, very wrong!
As Rachel, Nycole, and I discovered, The Kitchen is one hellofa dinner spot too! Especially for a much-needed girl's dinner date before the stressful summer season starts for us social media "influencers" and photographers.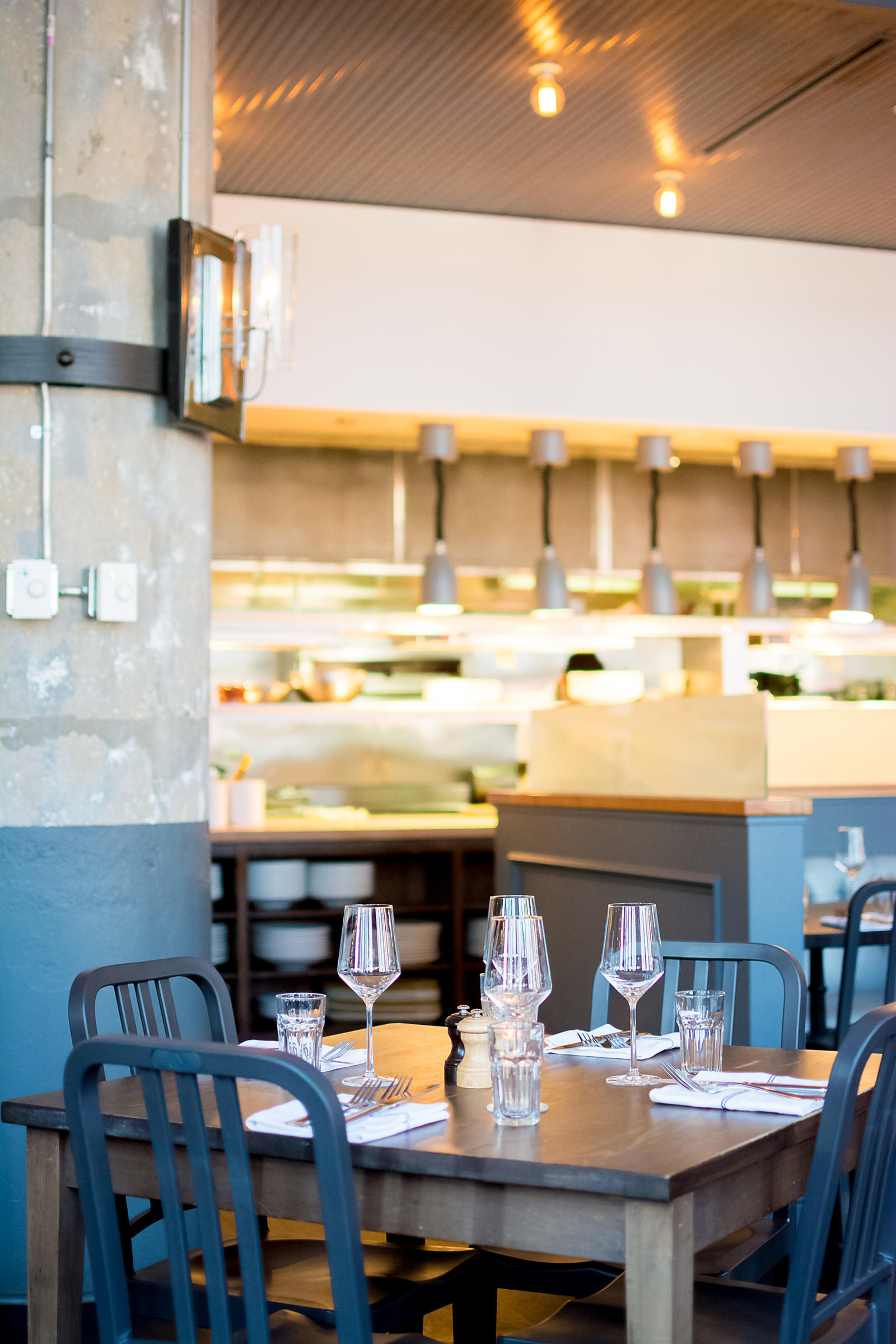 As I've mentioned before, The Kitchen is a laid back River North spot with serious style, combining its raw, industrial decor with orchids, enormous chandeliers and a stunning view of the Chicago River for some feminine edge.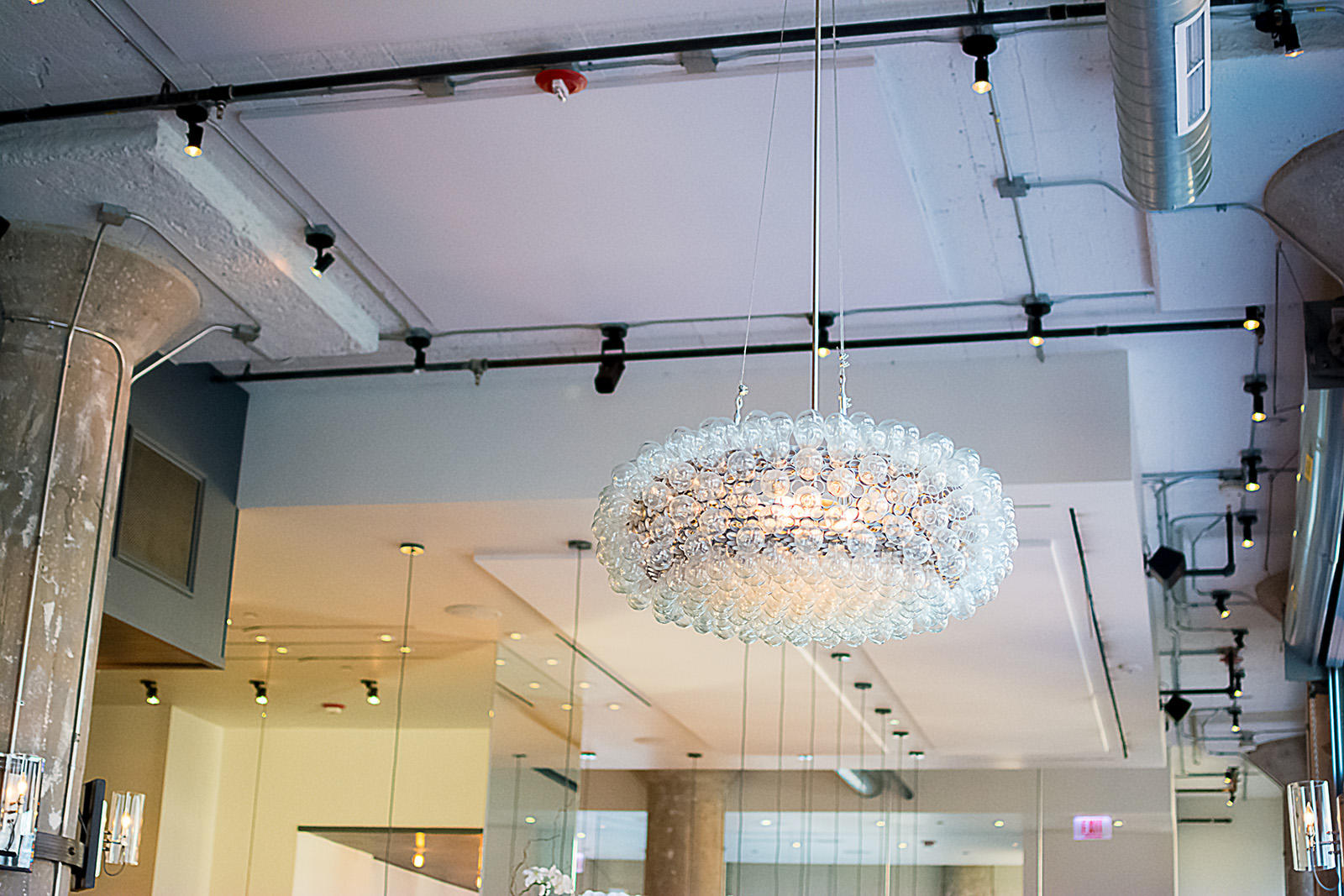 I just love all the chandeliers made up of dozens of light bulbs!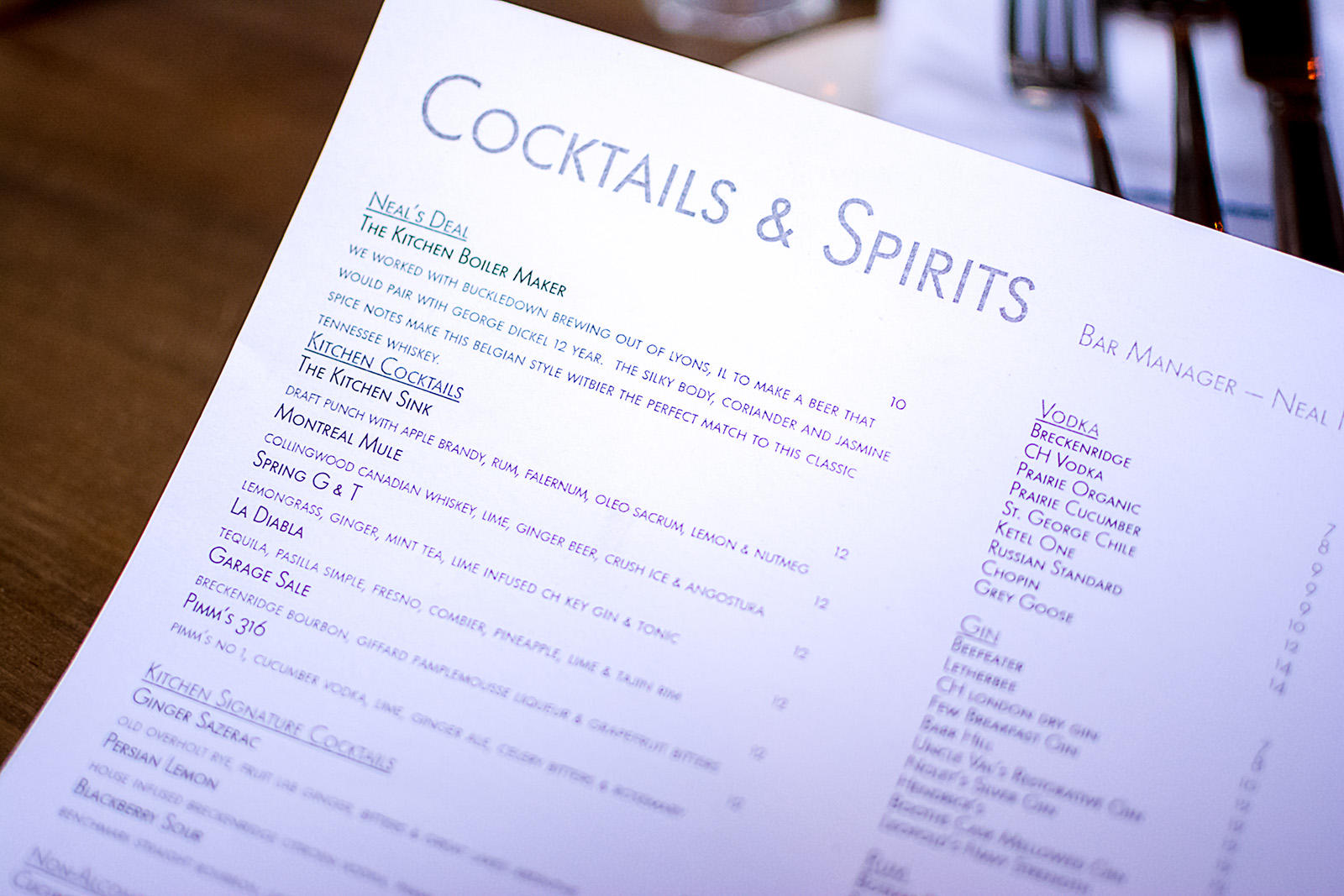 The first thing I noticed about the dinner menu was the size of the cocktail menu — it's ENORMOUS! And with so many delicious options to choose from!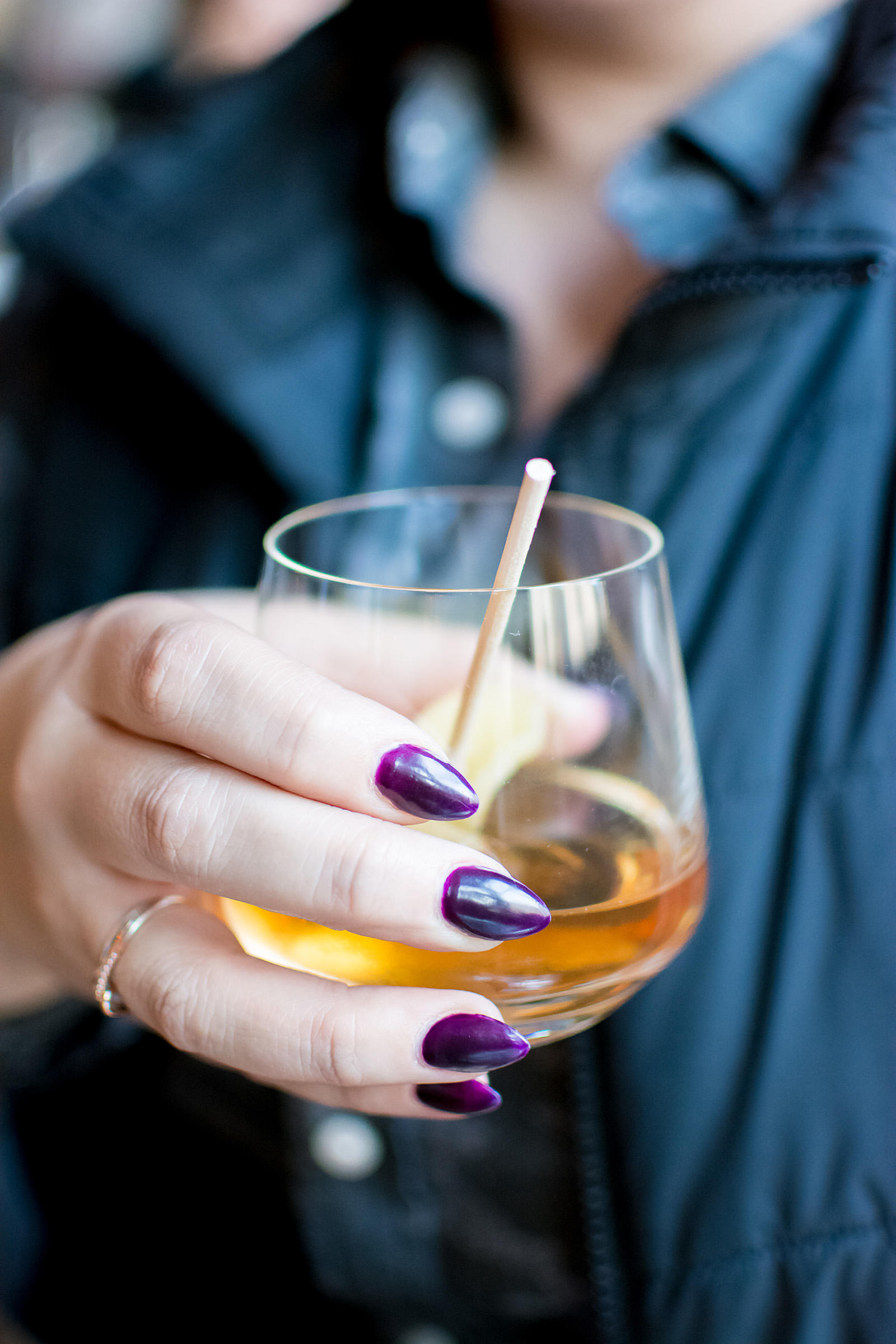 So we ordered a few cocktails,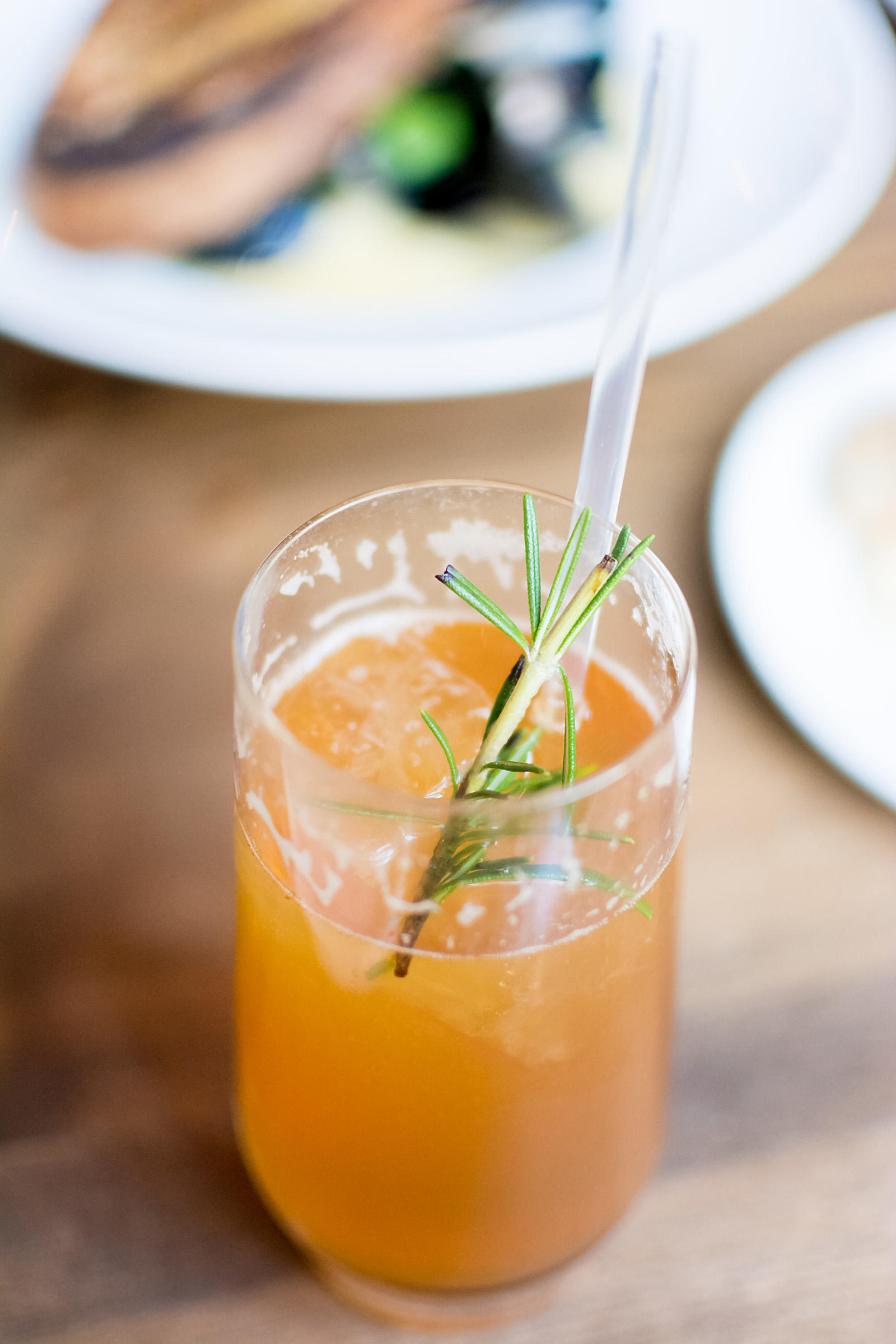 including a Pimm's 316 for me (The Kitchen's refreshing take on my favorite cocktail, The Pimm's Cup),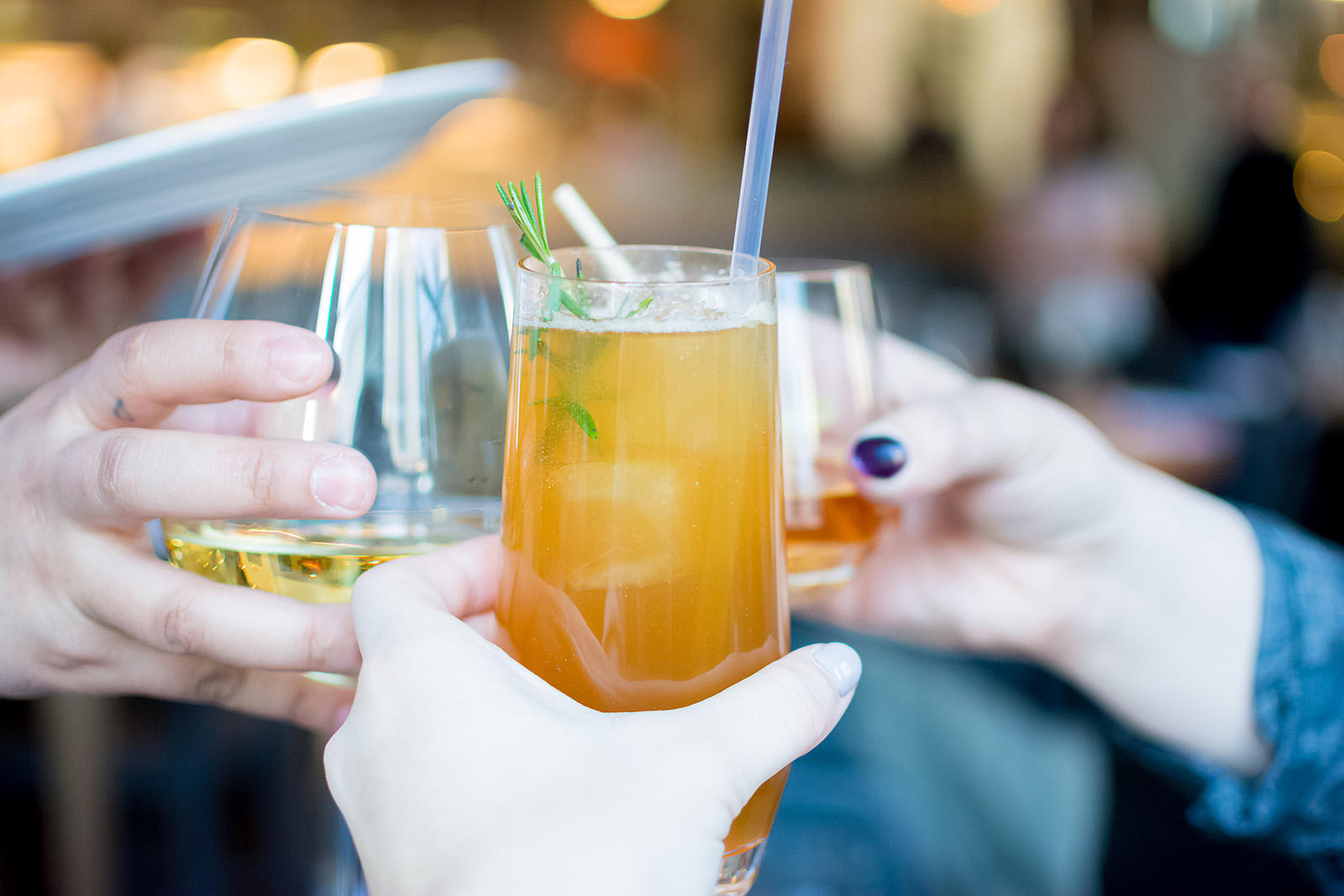 and toasted to our girl's night out!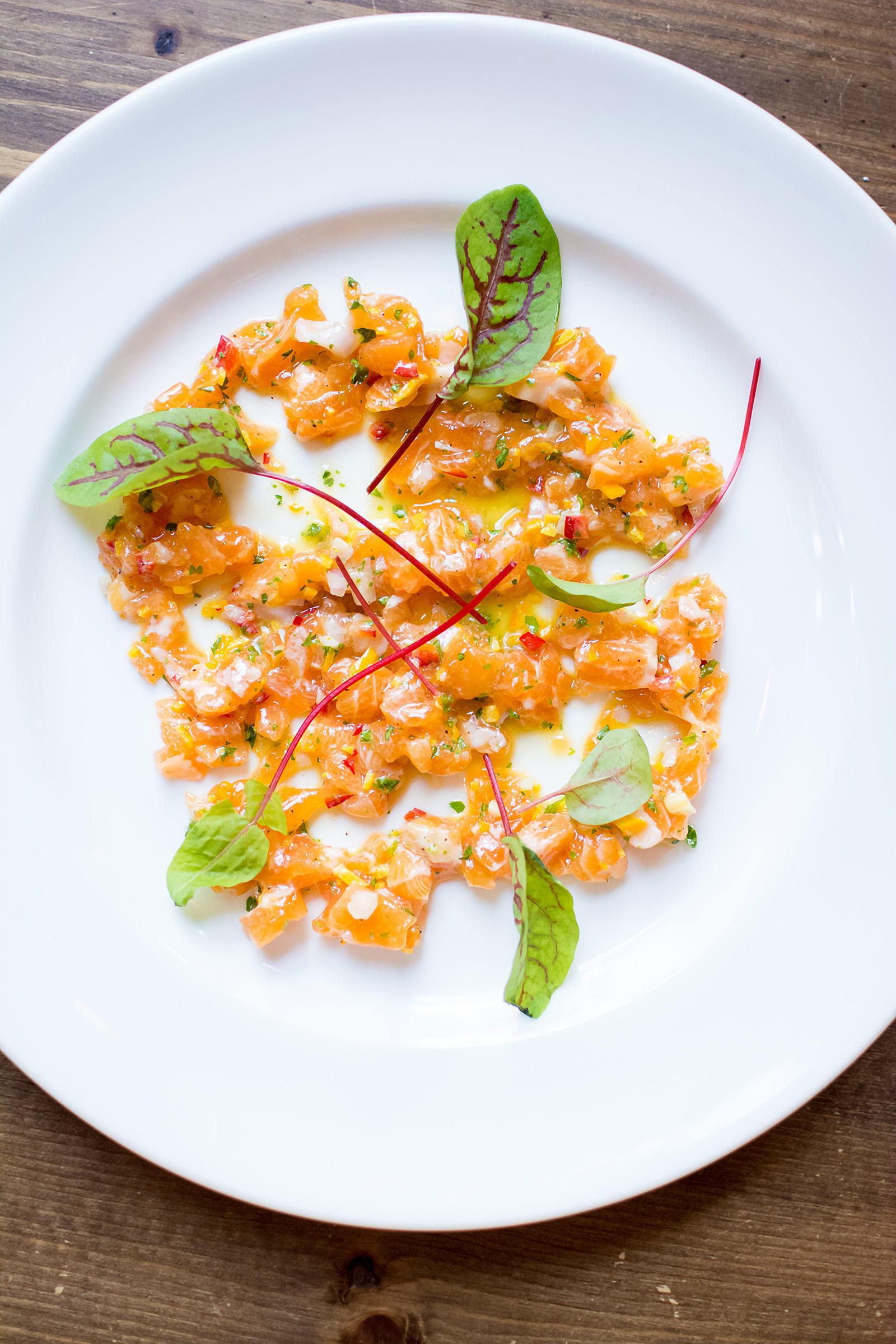 Our first dish of the evening turned out to be my absolute favorite. And perhaps my new favorite dish on ANY of The Kitchen's menus!

This is The Kitchen's Arctic Char Tartare with charred orange, fresno chili, and parsley.
It's a beautiful dish to behold but even more delicious to devour. The Arctic Char just melts in your mouth with its silky texture made sweeter with the bite of citrus followed by a hint of heat from the chilies.
If you have never had Arctic Char Tartare before, I HIGHLY recommend trying it at The Kitchen. It's some of the best Char I've had since Hubby and I's trip to Alaska in September 2014.
Next we moved on to the these Buxton Boats Mussels with garlic, fresno chili, and thyme served with plenty of grilled bread to soak up the broth. It was just as good as I remembered it being and is always one of my go-to orders when I'm at The Kitchen and can't decide what I have a taste for.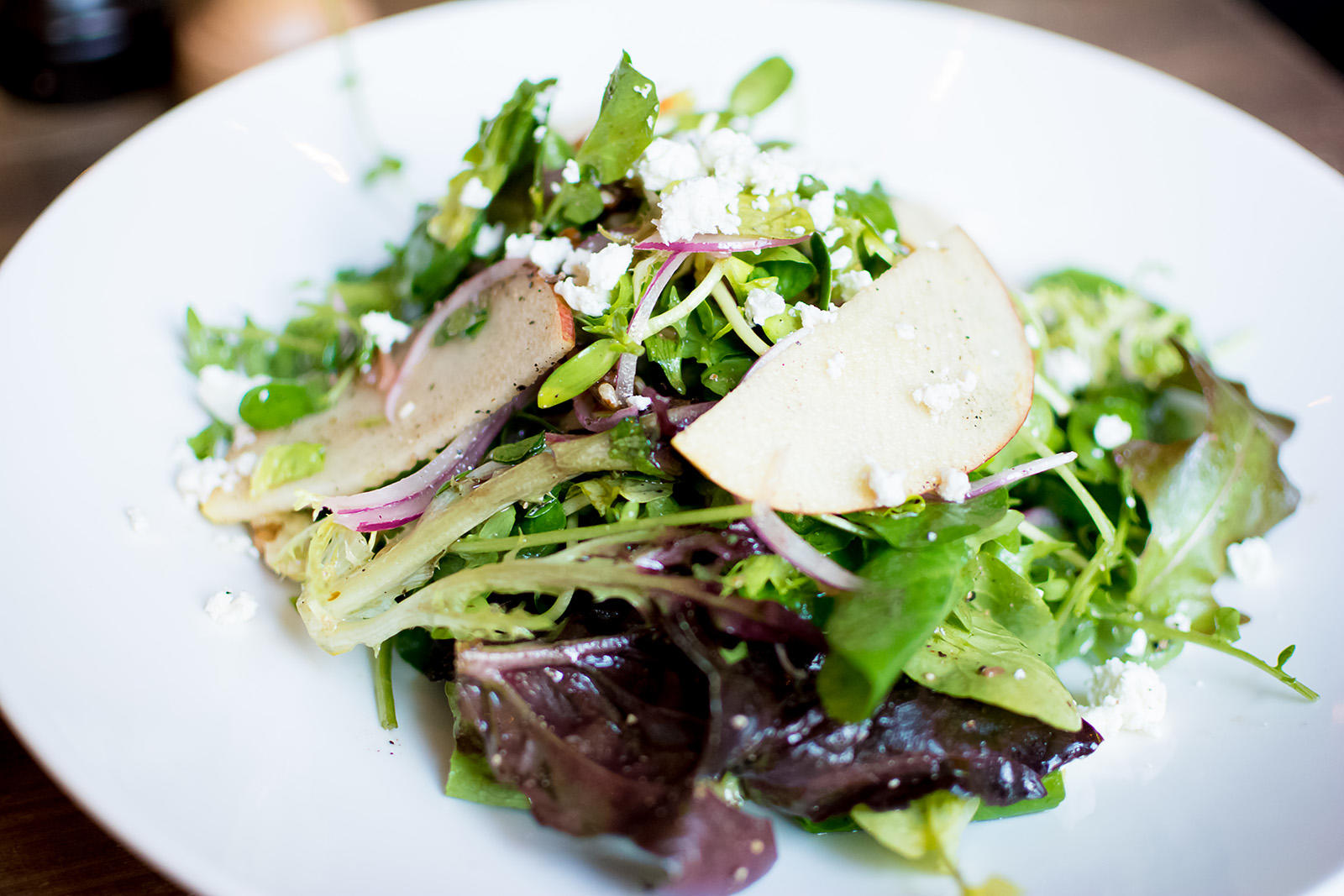 For our first entrée course (yup, we did TWO!), we started with this Baby Gem Lettuces Salad topped with nichols farms apples, o'bannon chèvre, and smoked walnuts all tossed in a bright red wine vinaigrette.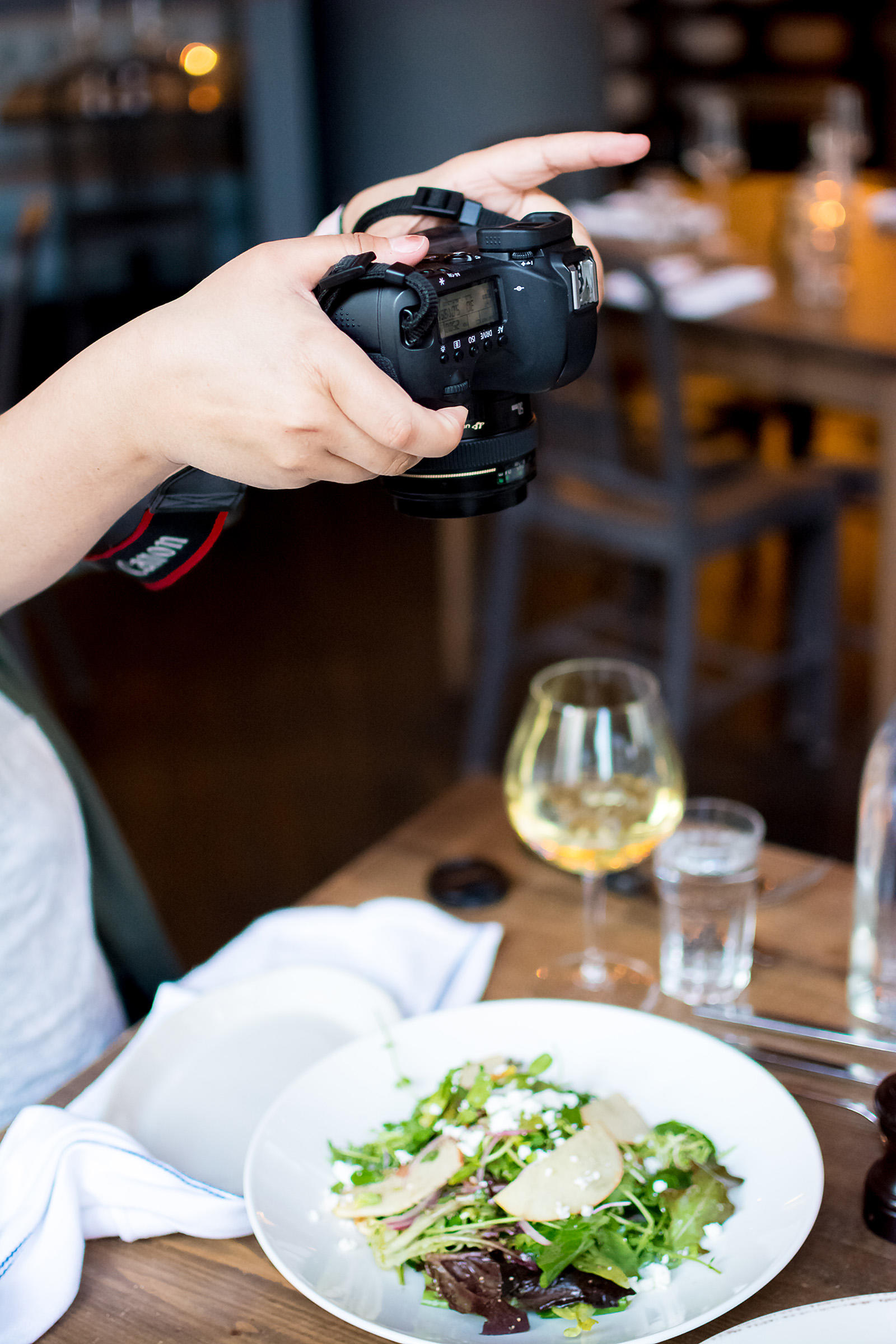 Which we all took turns shooting before diving right in! It made for a bright, fresh, and tart compliment to our first entrée…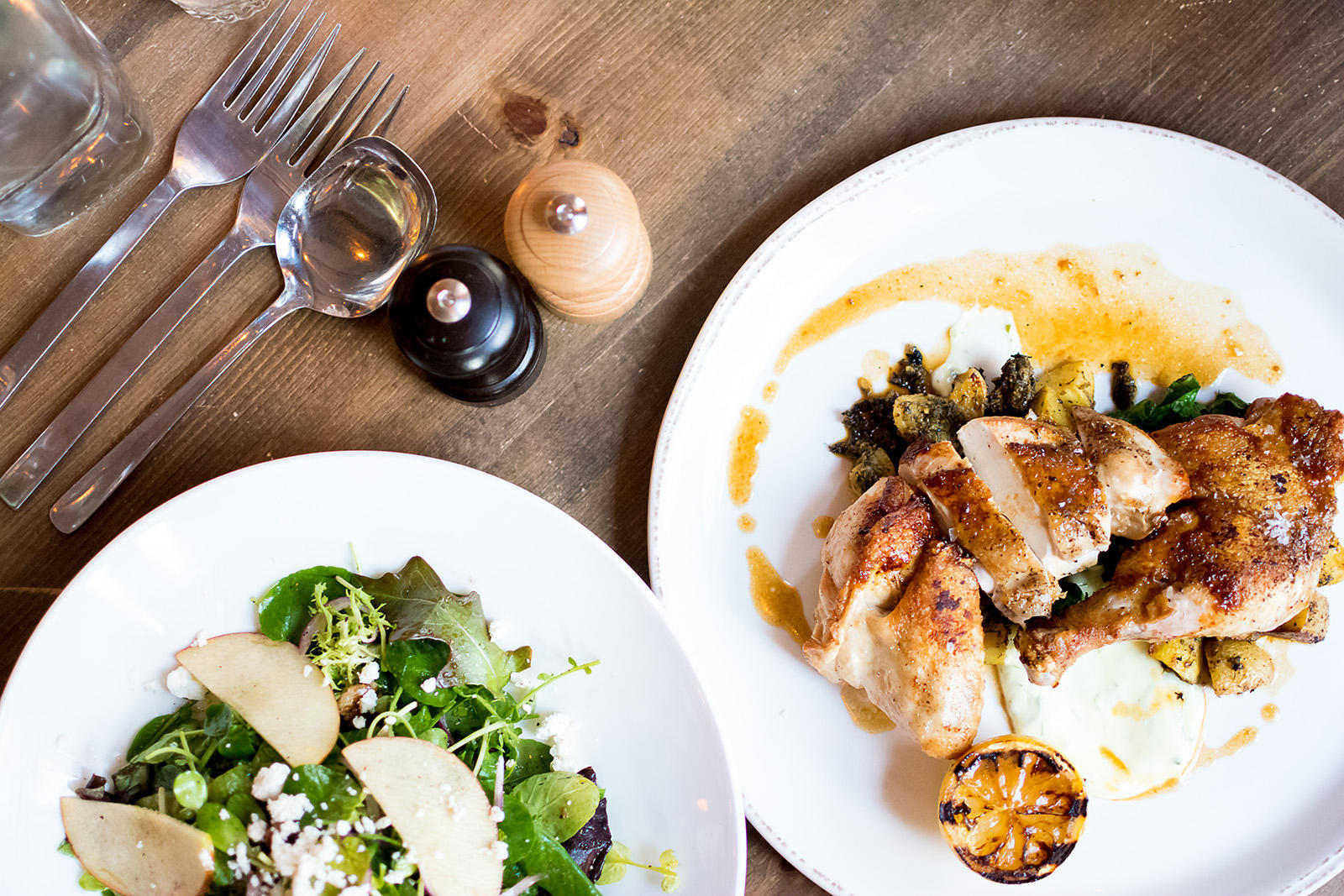 Of…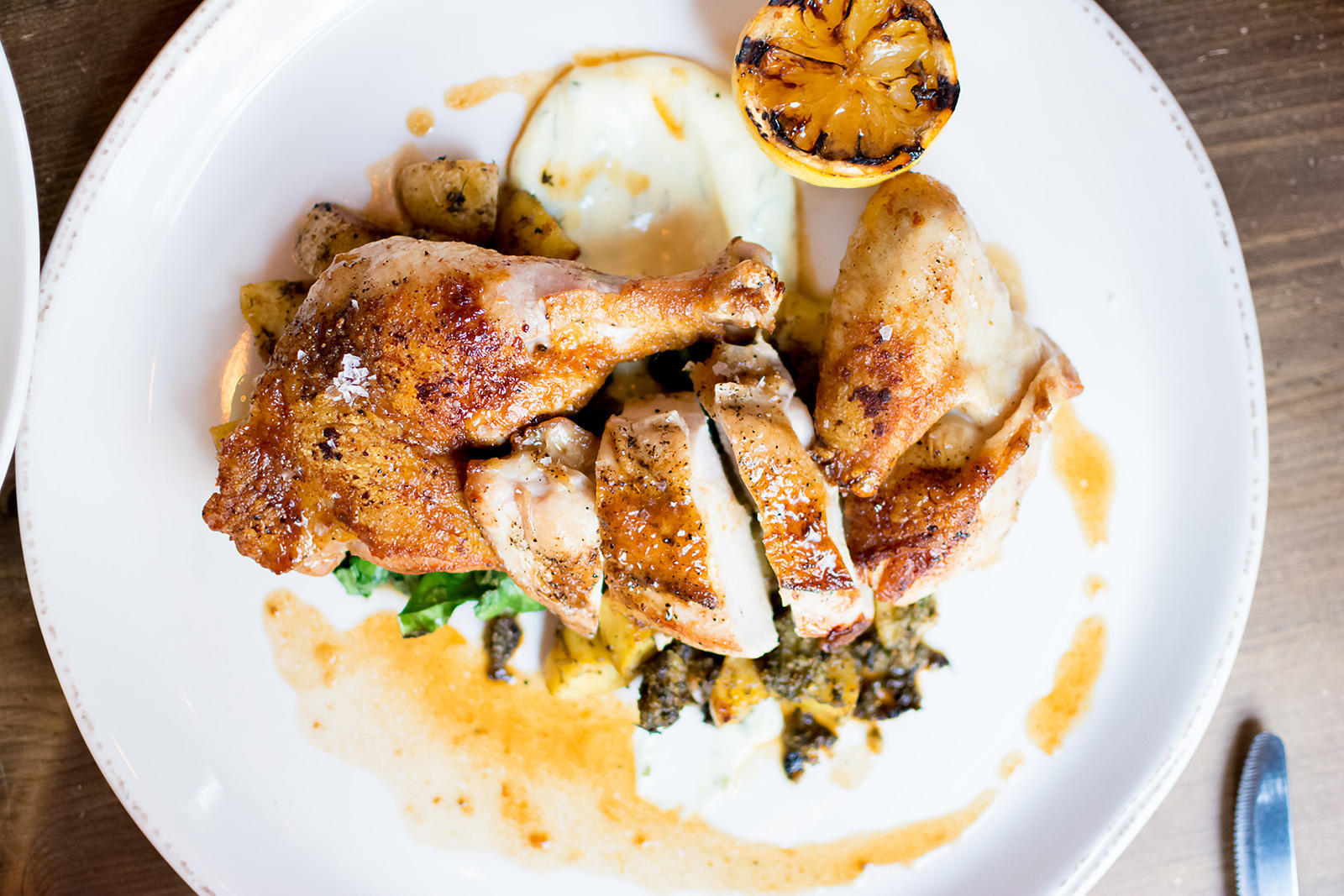 The Kitchen's Roasted Half Chicken with grilled swiss chard, roasted yukon gold potatoes, and herb aioli.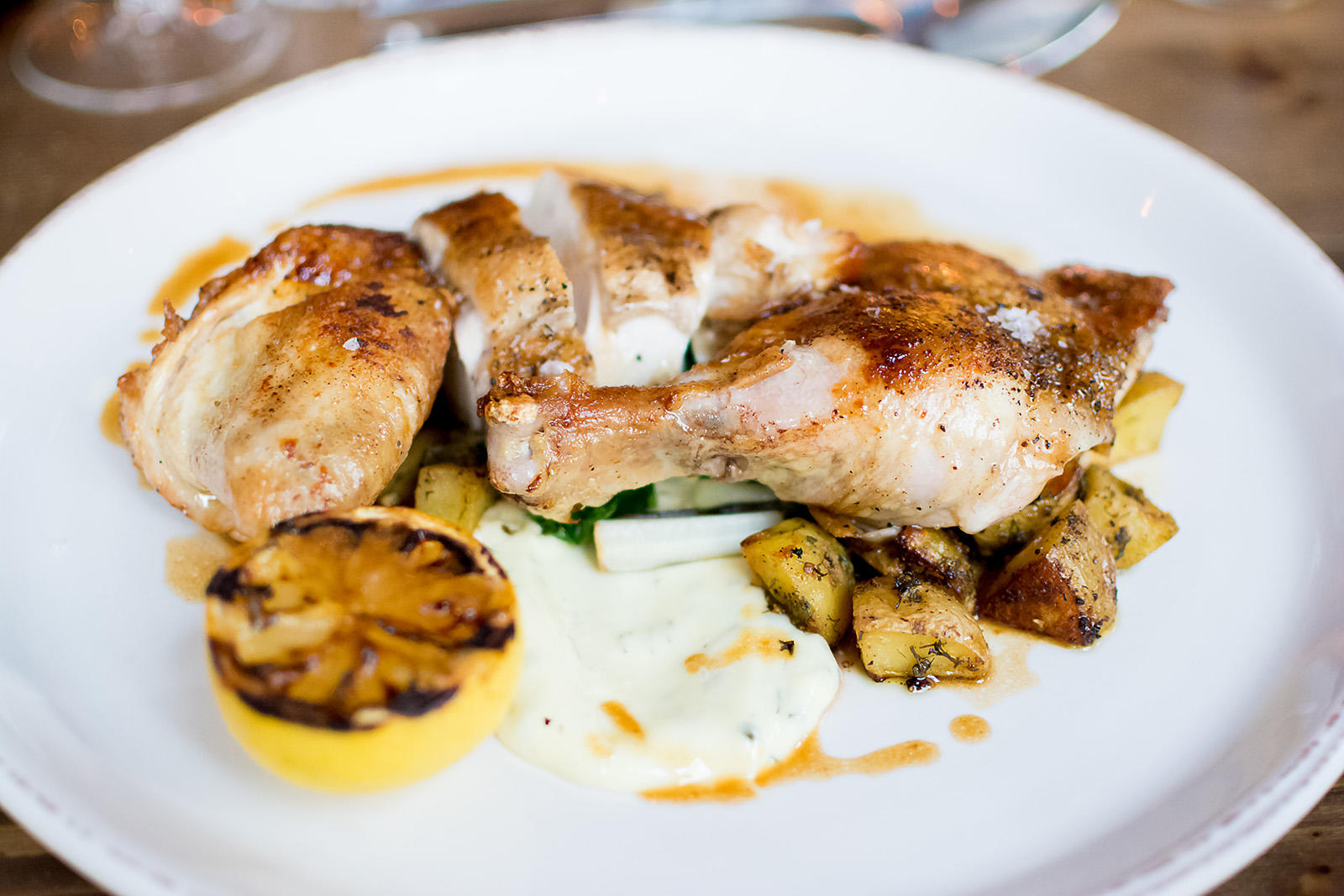 Beautifully succulent and balanced with such a delicious aroma!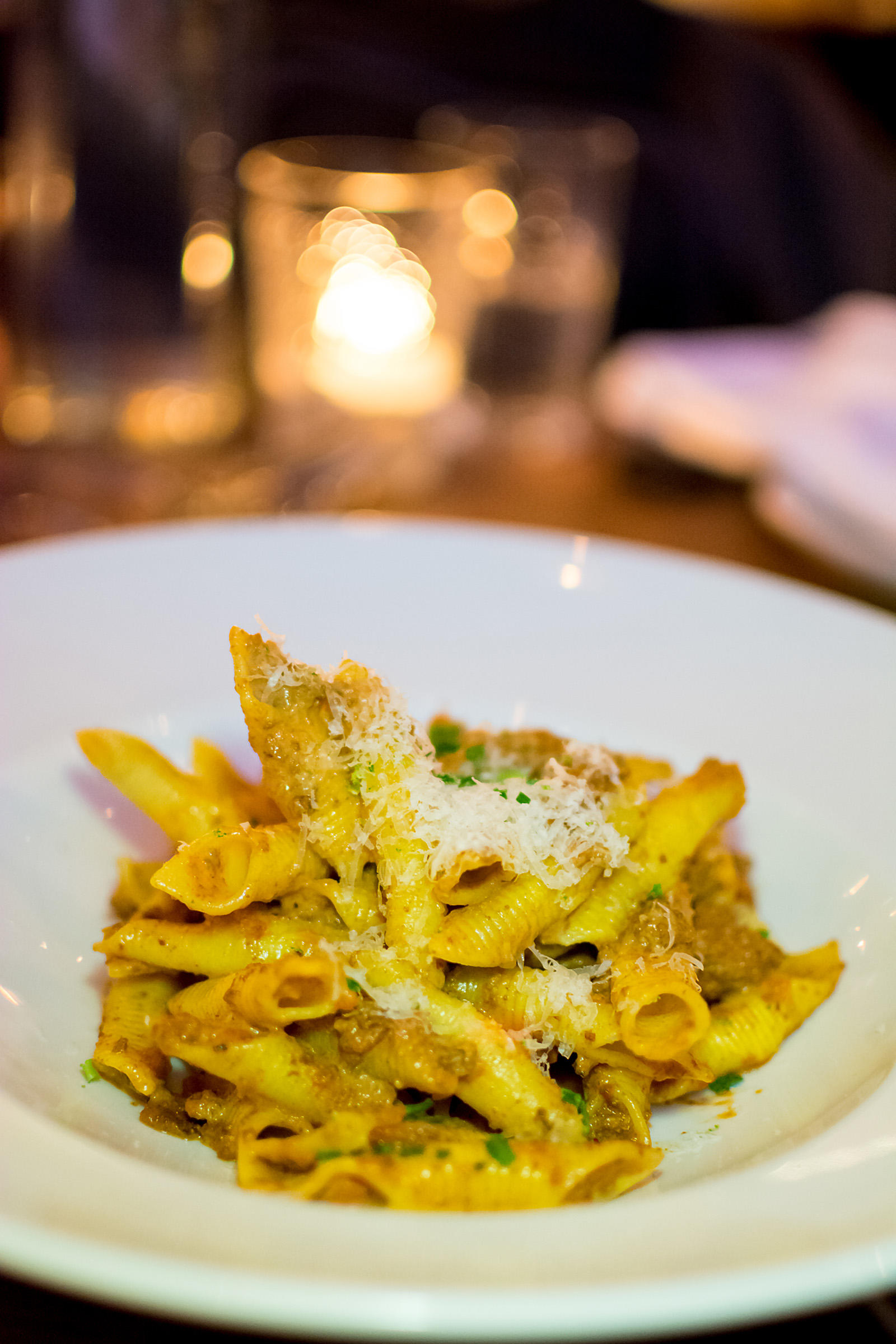 For our second round of entrées we tried two of The Kitchen's pasta dishes. This is the Bolognese with garganelli, chive, and parmesan.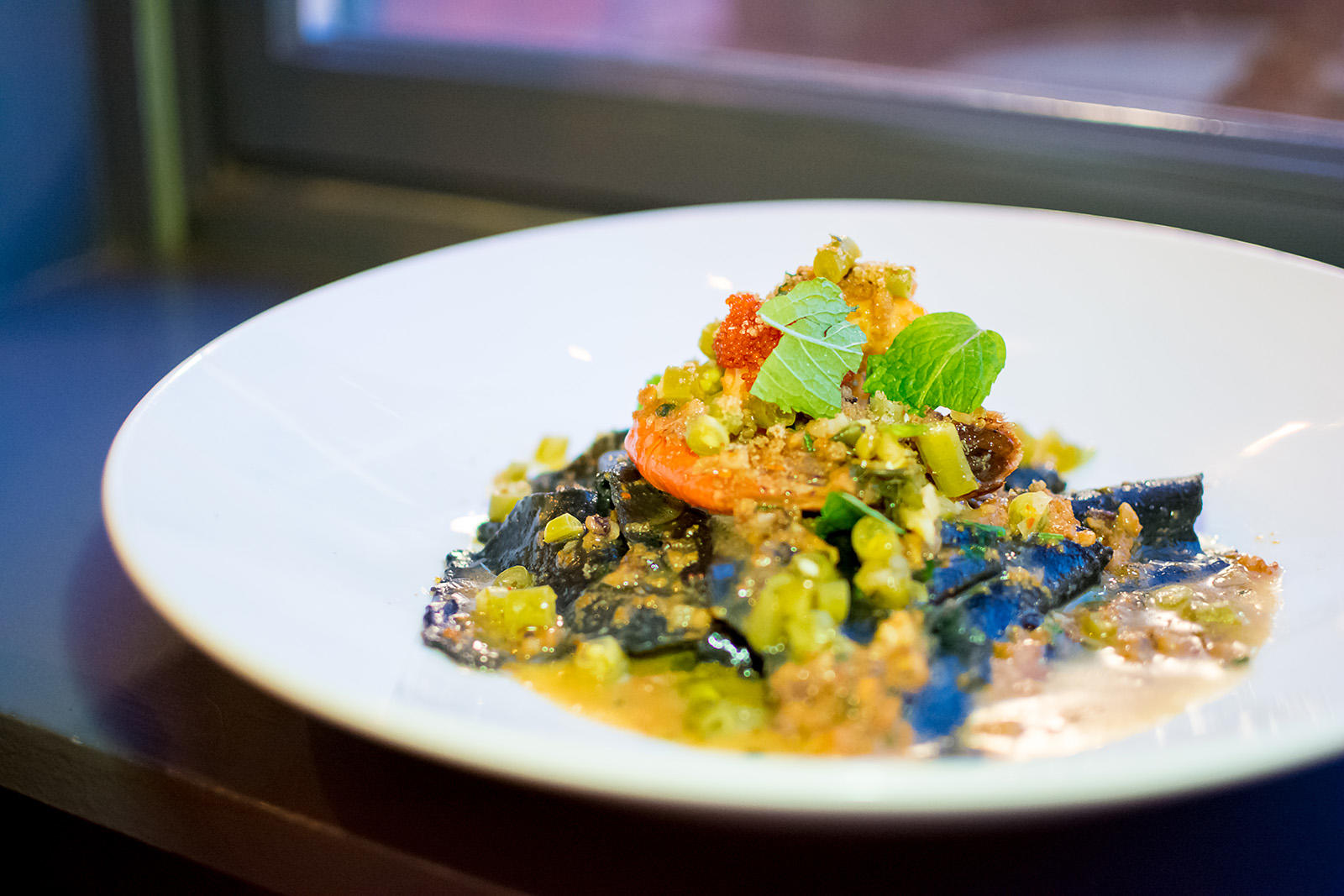 And THIS is one of the best squid ink pasta dishes I've yet had in Chicago…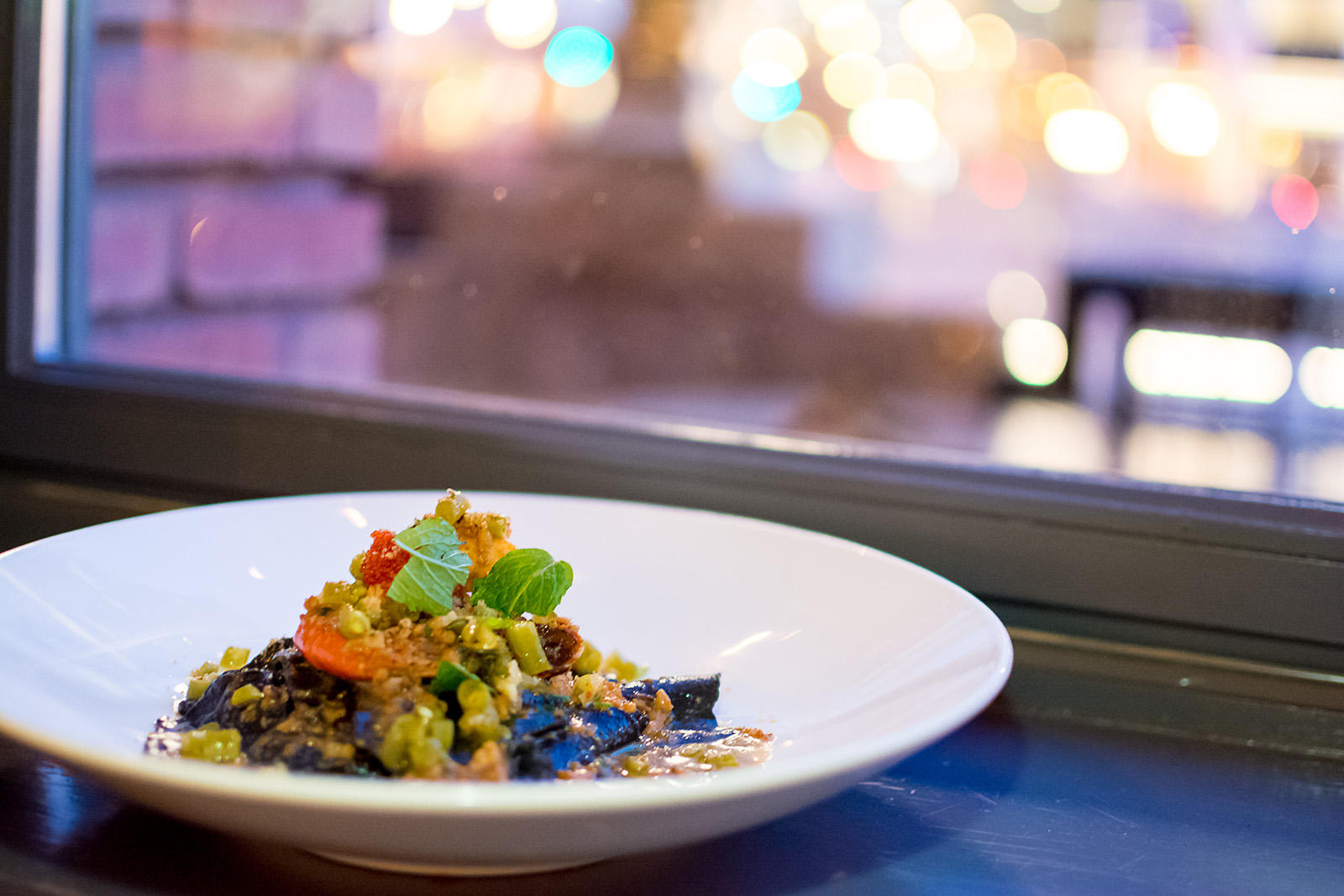 This is The Kitchen's Spotted Prawns & Squid Ink Handkerchief Pasta with squid chorizo, mint, and green bean relish.
What a spectacular combination of flavors this dish makes! The freshness from the herbs mingles so well with the earthiness of the Squid Ink pasta and the fresh flavors of the seafood. The textures blend so well together — you wouldn't think such different ingredients would harmonize so well in a dish but they really, really do.
Well, it's official.
A strong brunch, lunch, AND dinner game have made The Kitchen one of my FAVORITE River North restaurants ever! Now if only they would deliver that Arctic Char Tartare to my apartment on days when I'm too busy to get down to River North…