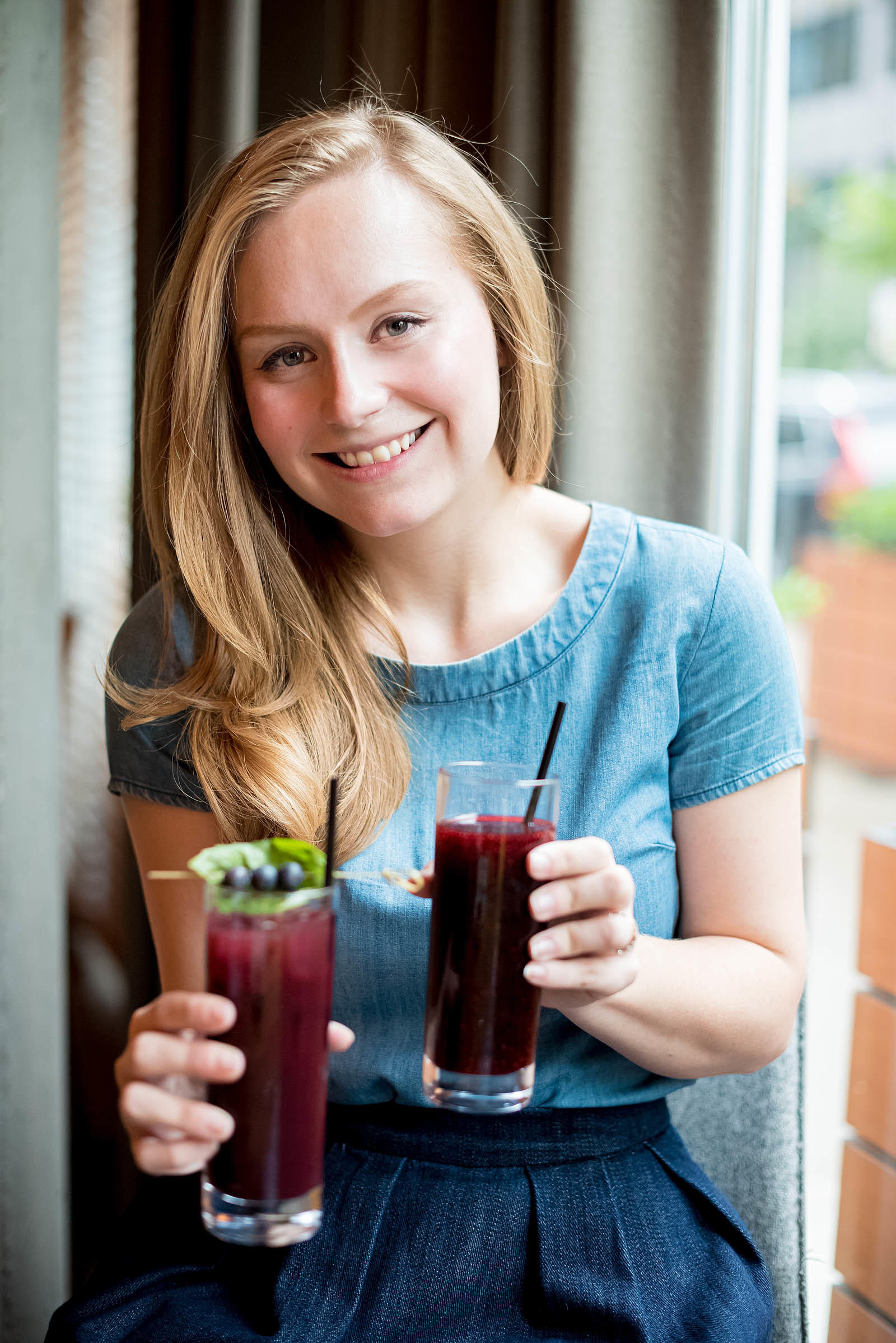 One of my main passions in life is food. I love GOOD food.
Over the past few years it's become something of an obsession of mine. I seek out the BEST recipes and restaurants like it's my job (well, actually it HAS become part of my job — how cool is that??). And ever since I launched this blog almost two years ago, I've been on a quest to share my best finds with you.
And today's restaurant is one of the restaurants I've been itching to share with you since the very beginning! It's been one of my absolute favorites for years and today I'm FINALLY sharing it!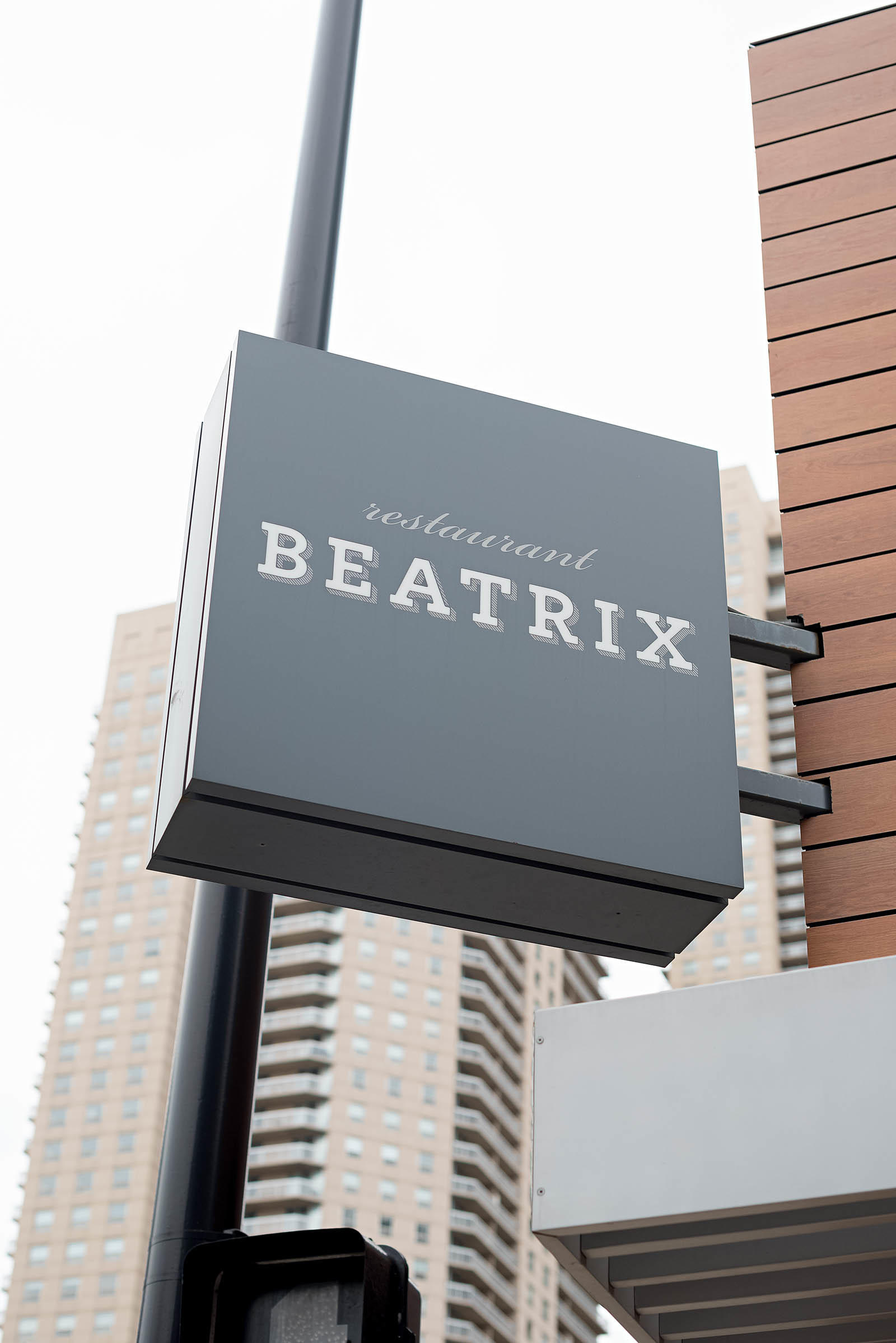 I'm talking about River North's healthy-meets-hip eatery Beatrix.
With a motto like "taste over trend" you KNOW the food is going to be a delicious deviation from so many of the River North spots nearby.
I've been coming here for YEARS and yet have never once actually shot it until last month when I popped in for lunch with fellow foodies Erin and Erica!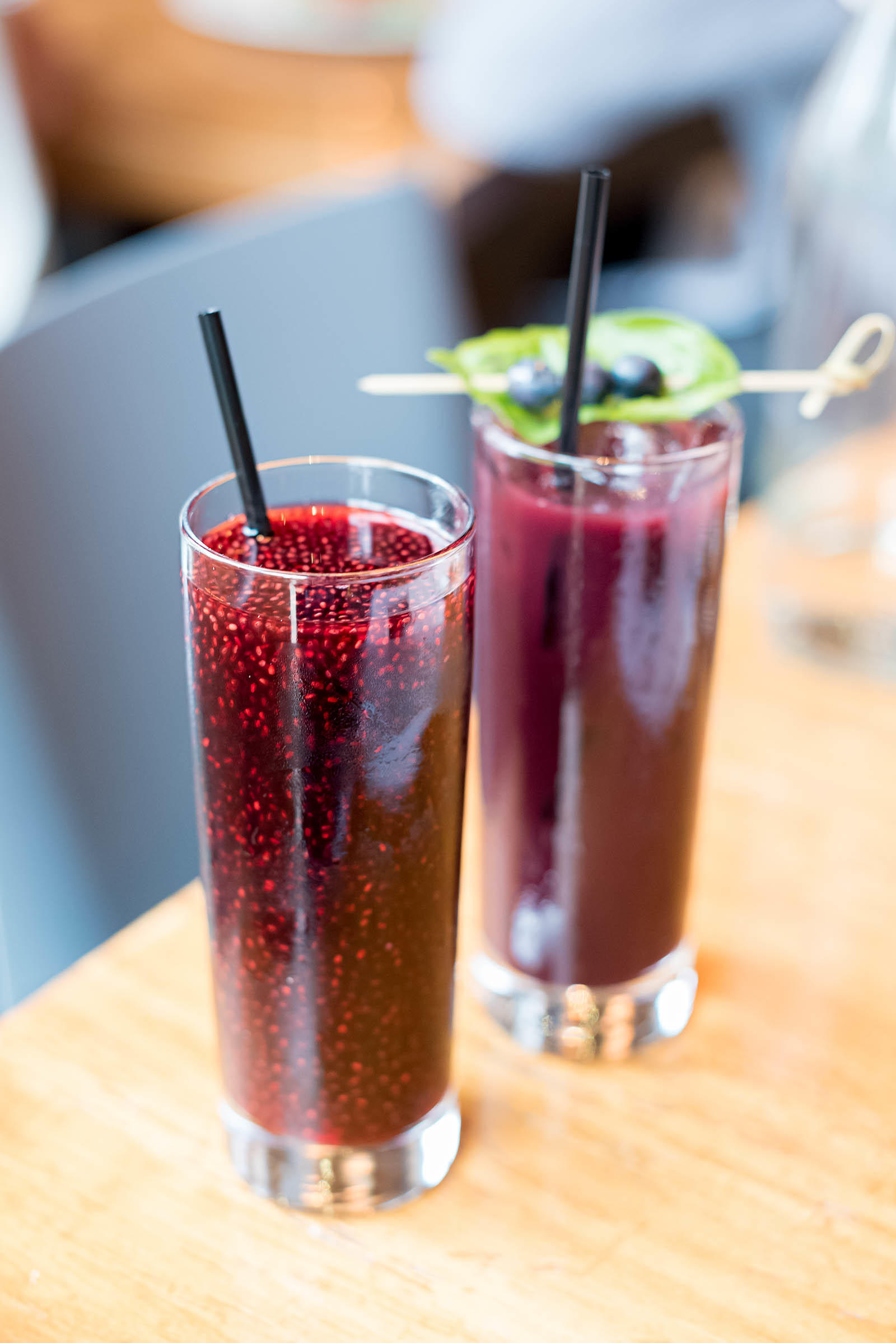 The first thing you need to know about Beatrix is this is the spot you can get SO MANY dishes and concoctions you can't find anywhere else.
They even have an extensive non-alcoholic, healthy drink menu that includes delicious options like this addictive Cherry Chia Cooler. Chia seeds give you a massive amount of natural, non-jittery energy (have you made my Easy Chia Pudding yet? It's my favorite snack to fuel up on before a long day!) and make for such a fun texture to slurp up!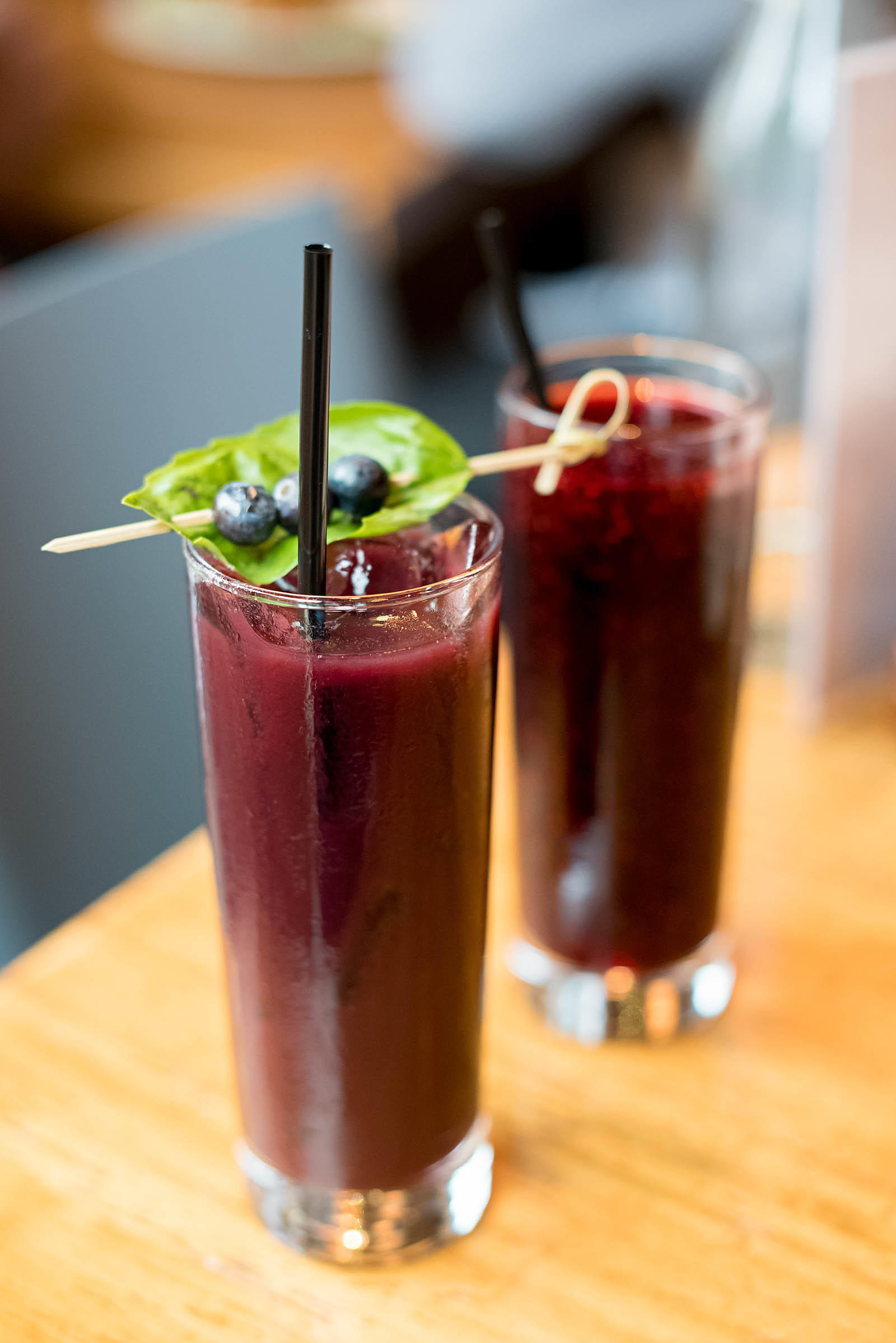 I'm also heavily addicted to Beatrix's Blueberry & Basil Smash which is especially fresh and hydrating in the summer heat.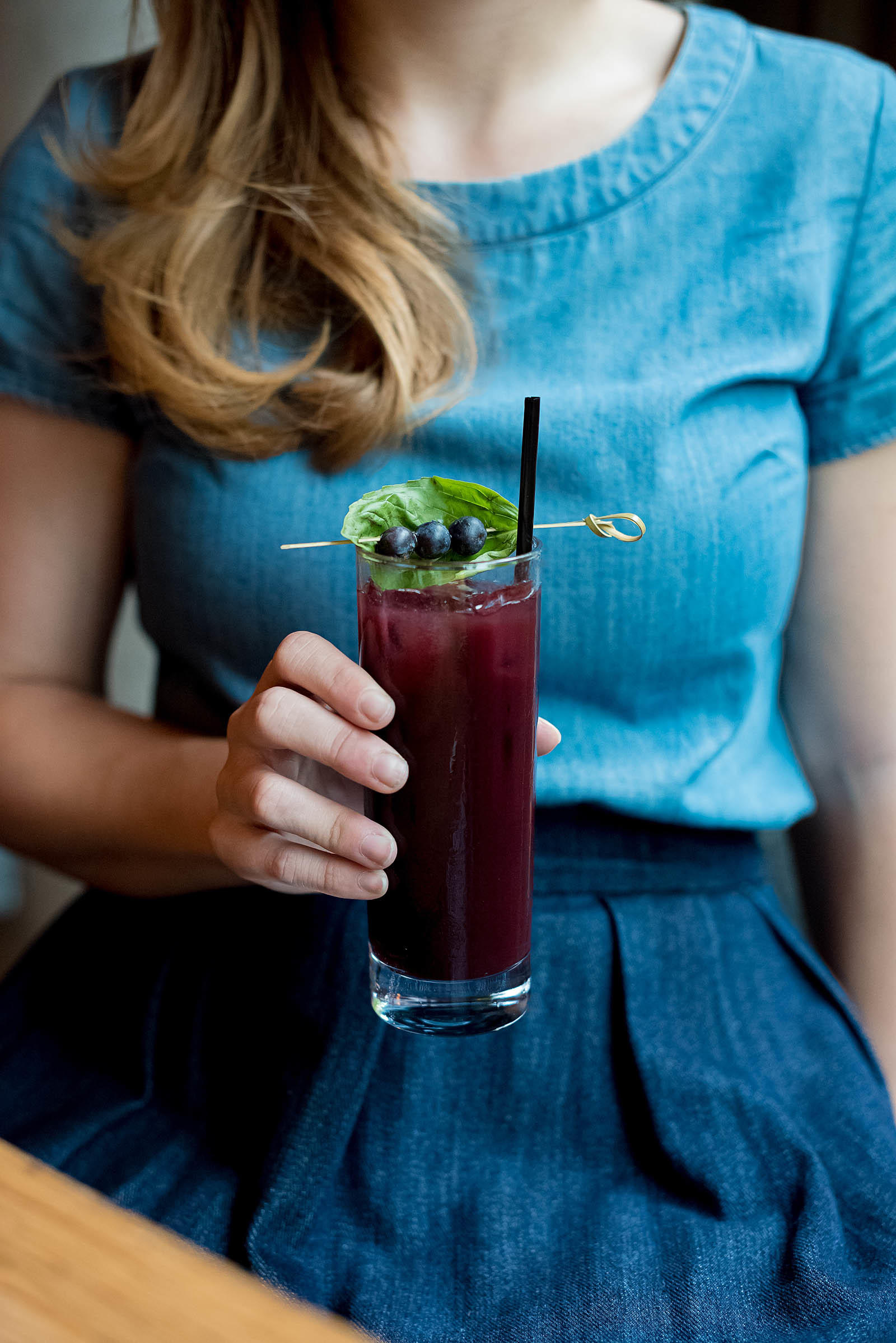 And really pretty to shoot!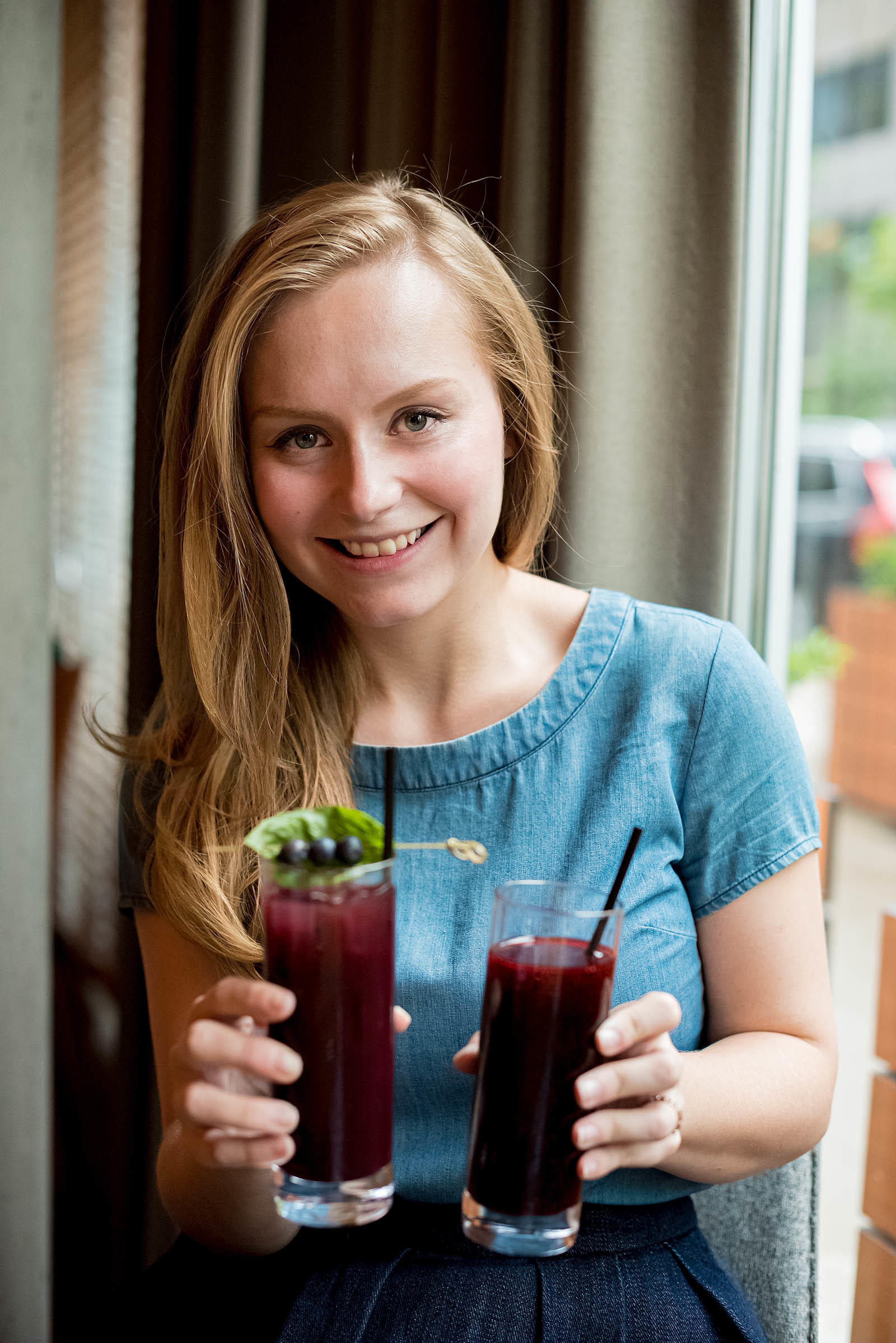 But all of Beatrix's drinks feel just as indulgent as alcoholic ones sans the alcohol (though their cocktail menu is fabulous too!). It makes for a perfect spot to bring any pregnant friends especially since the healthy drinks feel so fancy (remember Erica's pinterest-worthy baby shower last month?).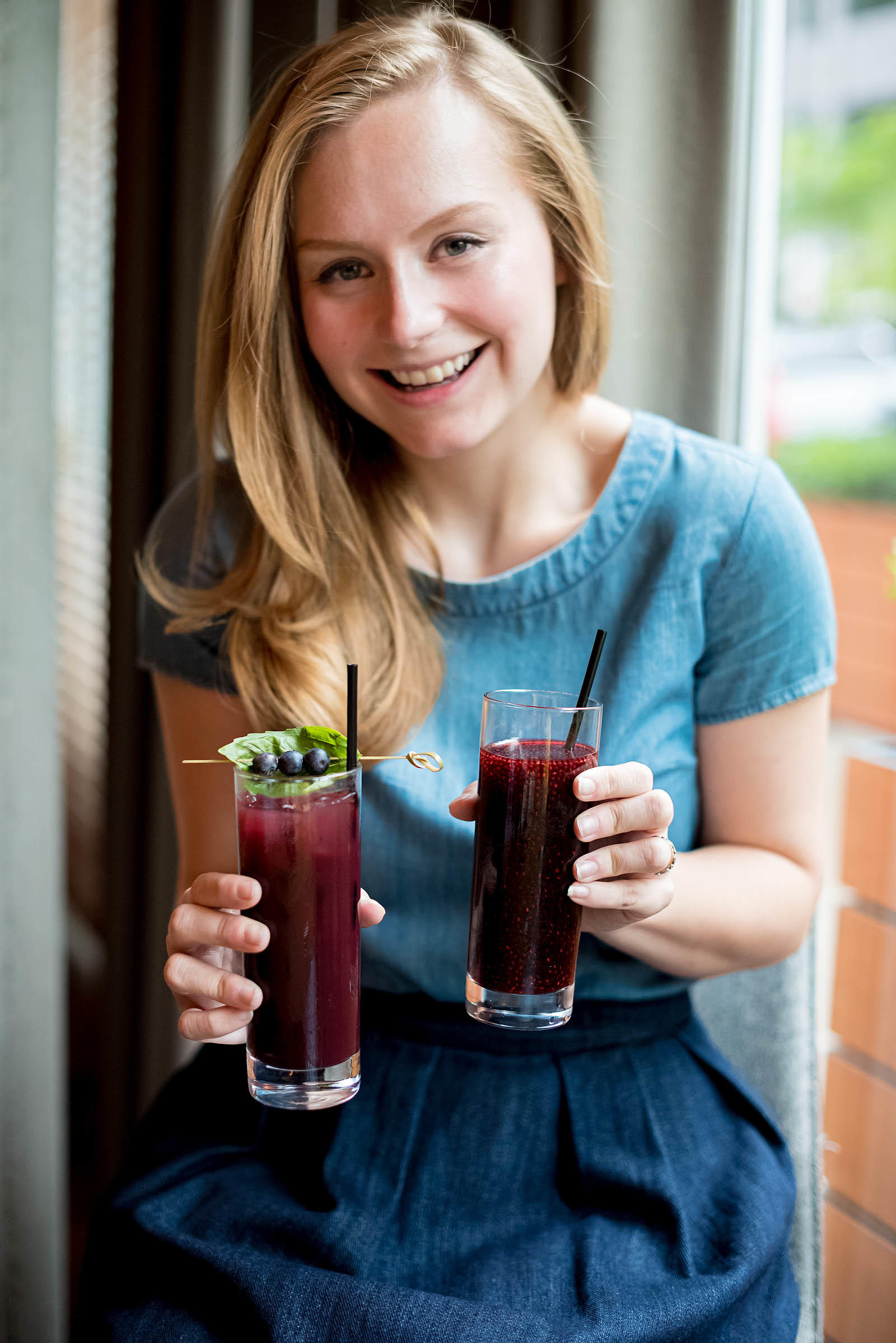 Which one would you want to try?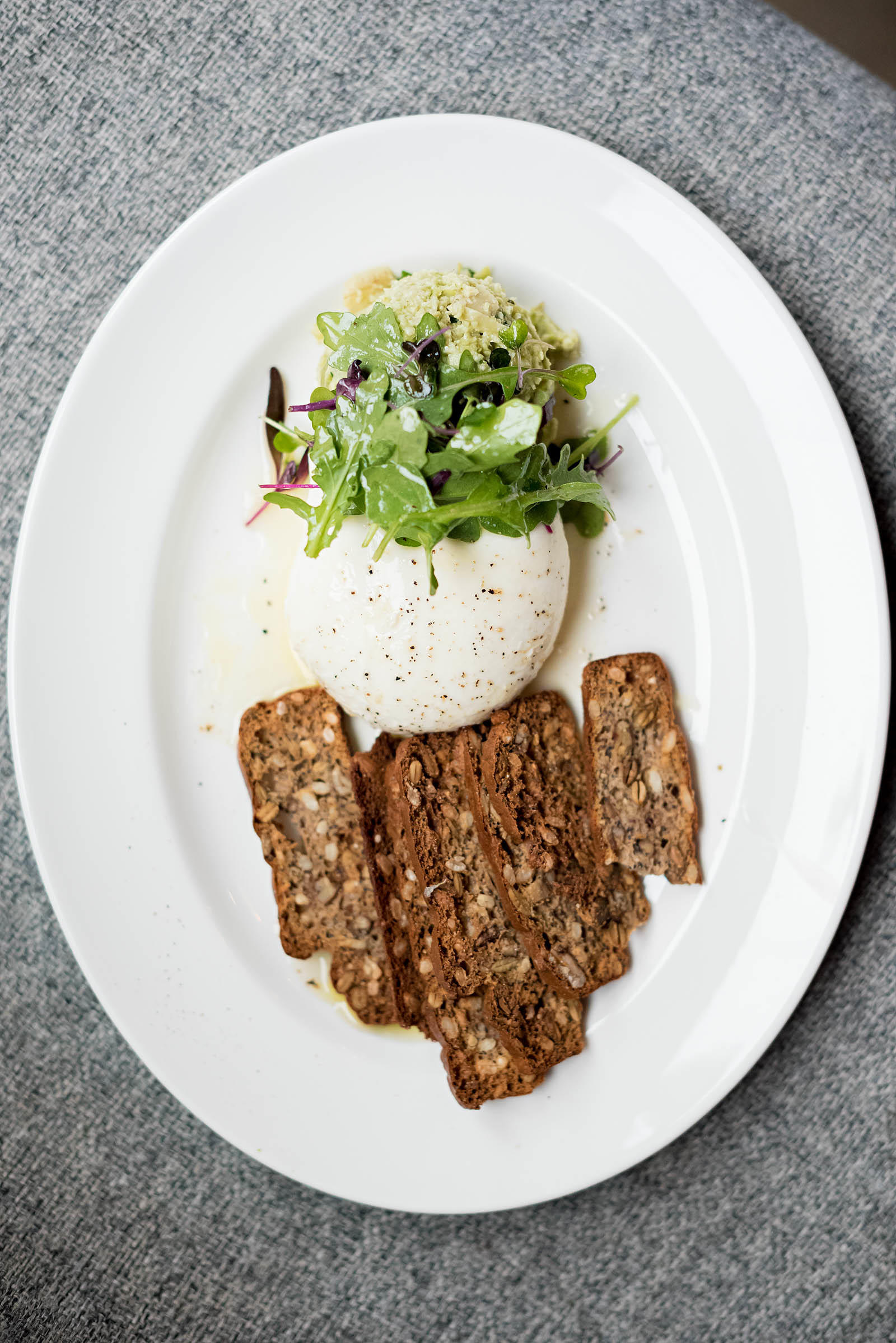 Our foodie lunch started with — what else? — BURRATA! Beatrix serves their unique take with a spread of artichokes and edamame.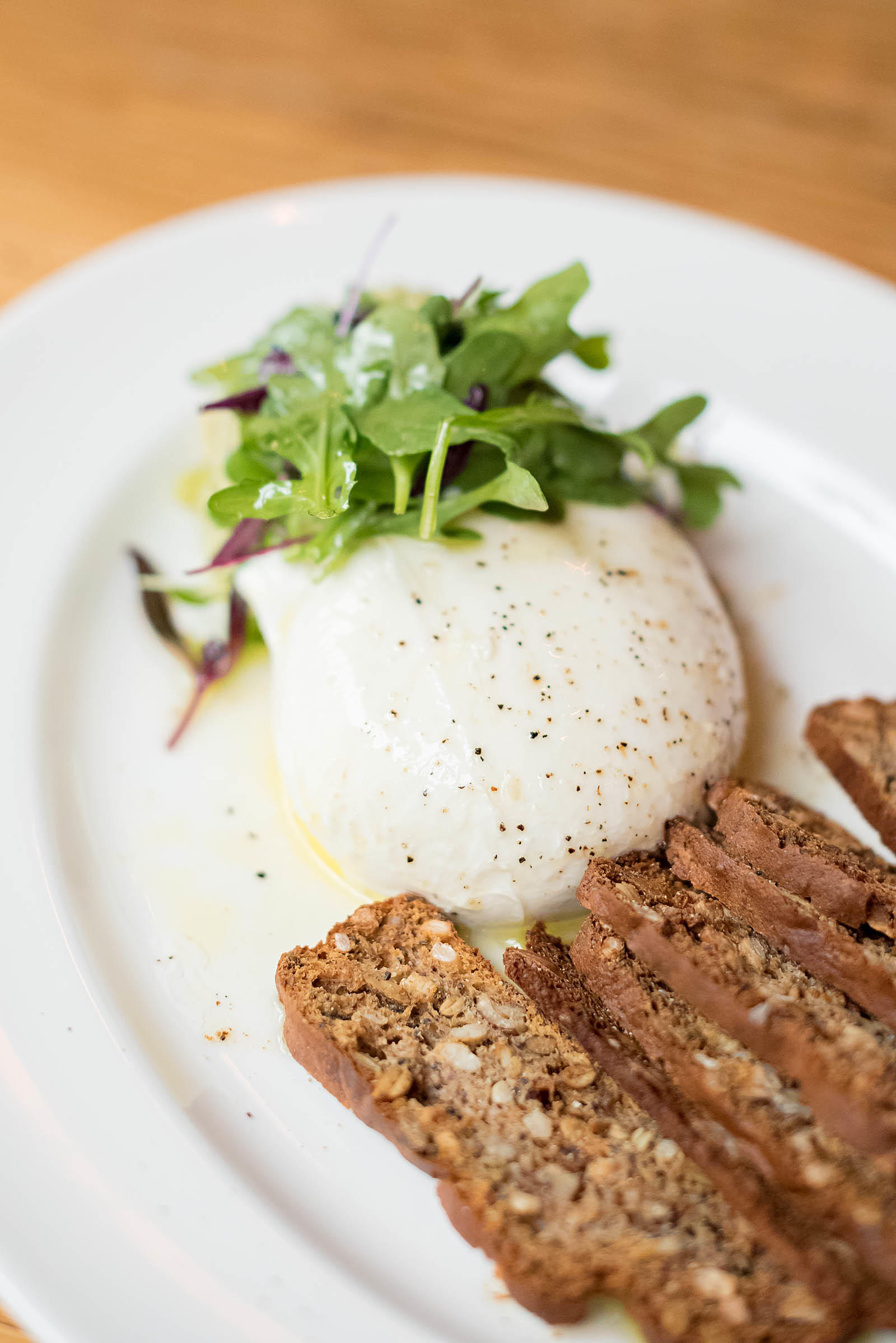 The guacamole-esque artichoke and edamame spread is such a bright and unique compliment to the creamy cheese and ultra-crunchy crackers.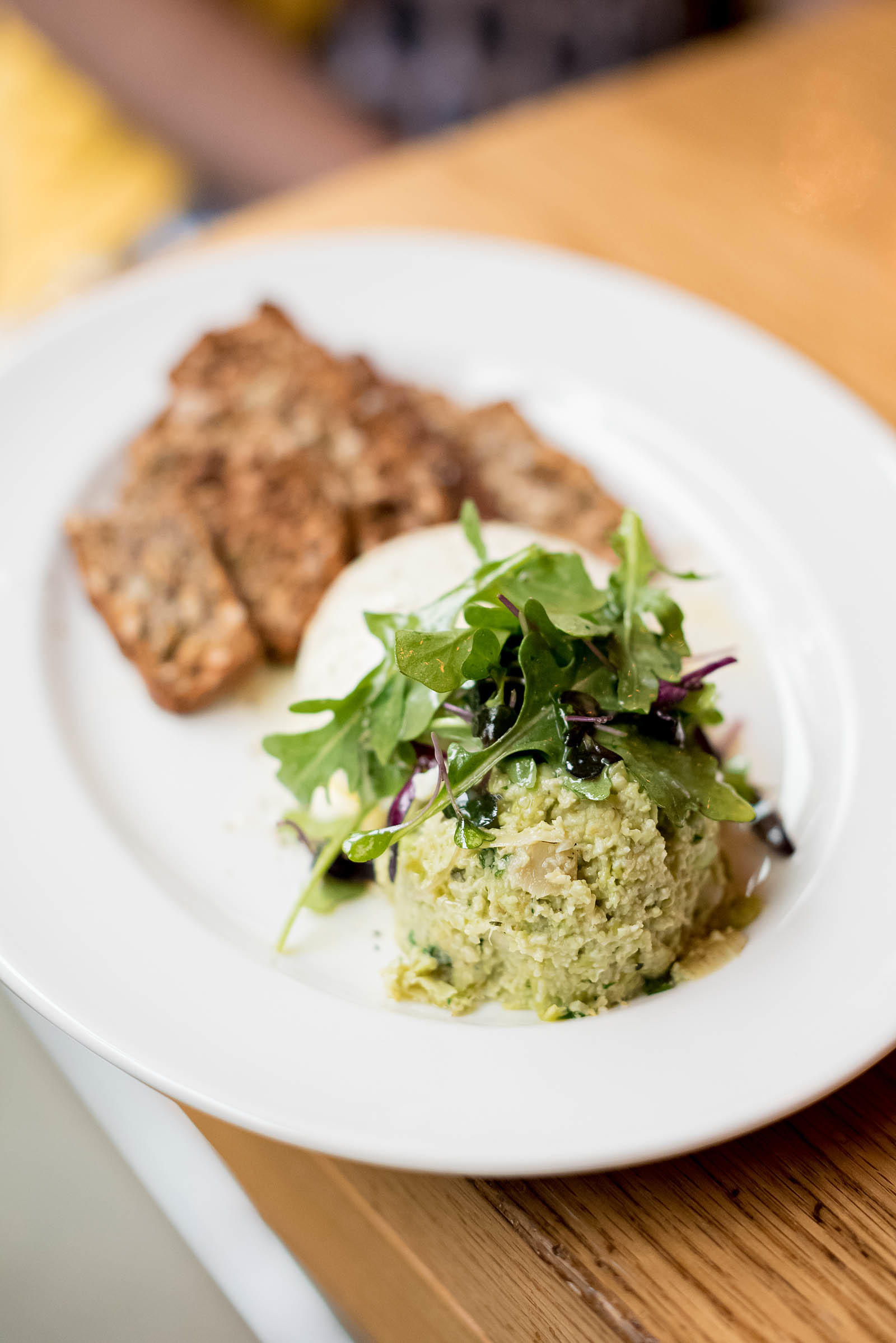 And so light and fresh for summer!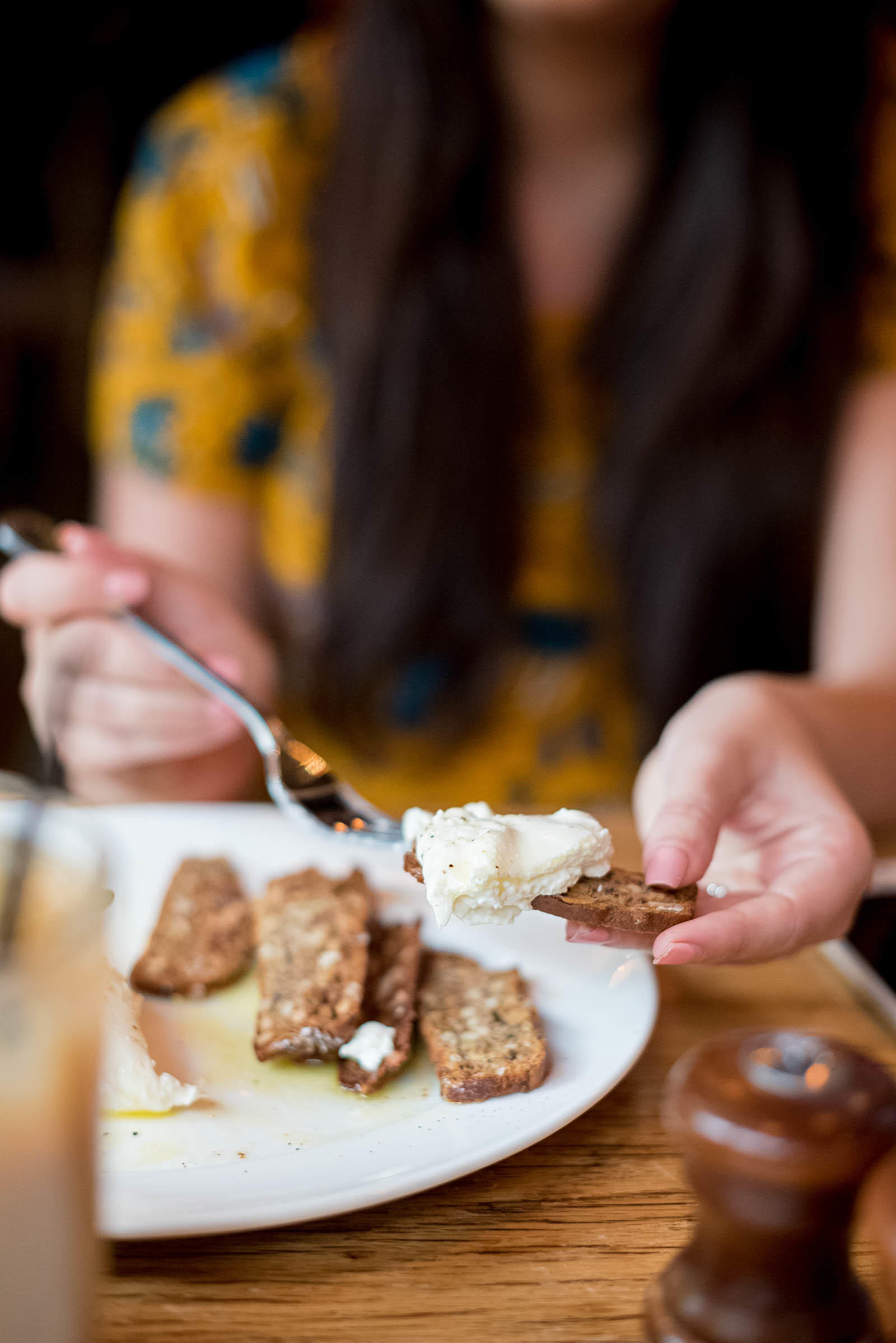 Care to try a bite?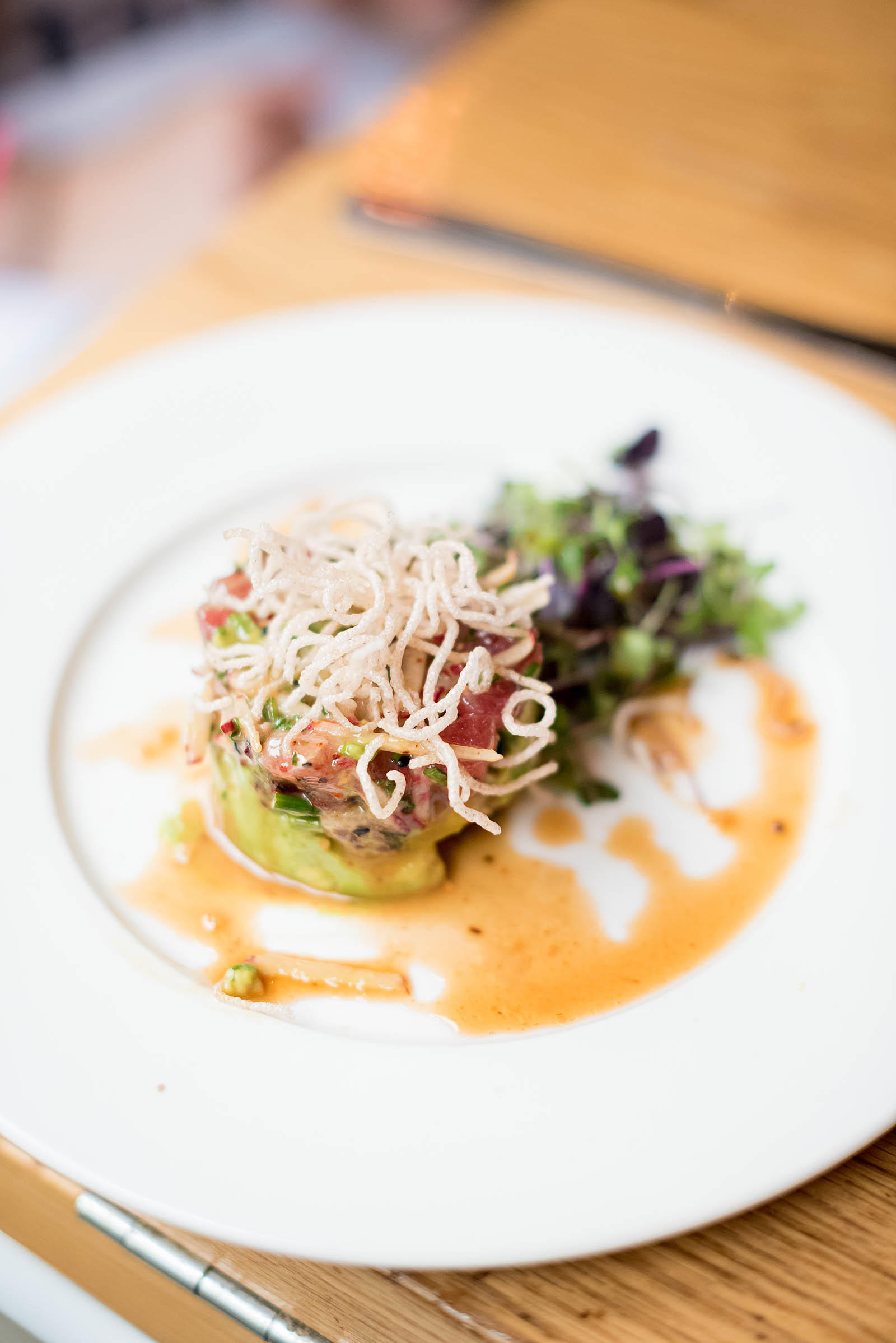 As a self-proclaimed lover of all things tuna, we also ordered the Ahi Tuna Crudo appetizer with seven flavor chili.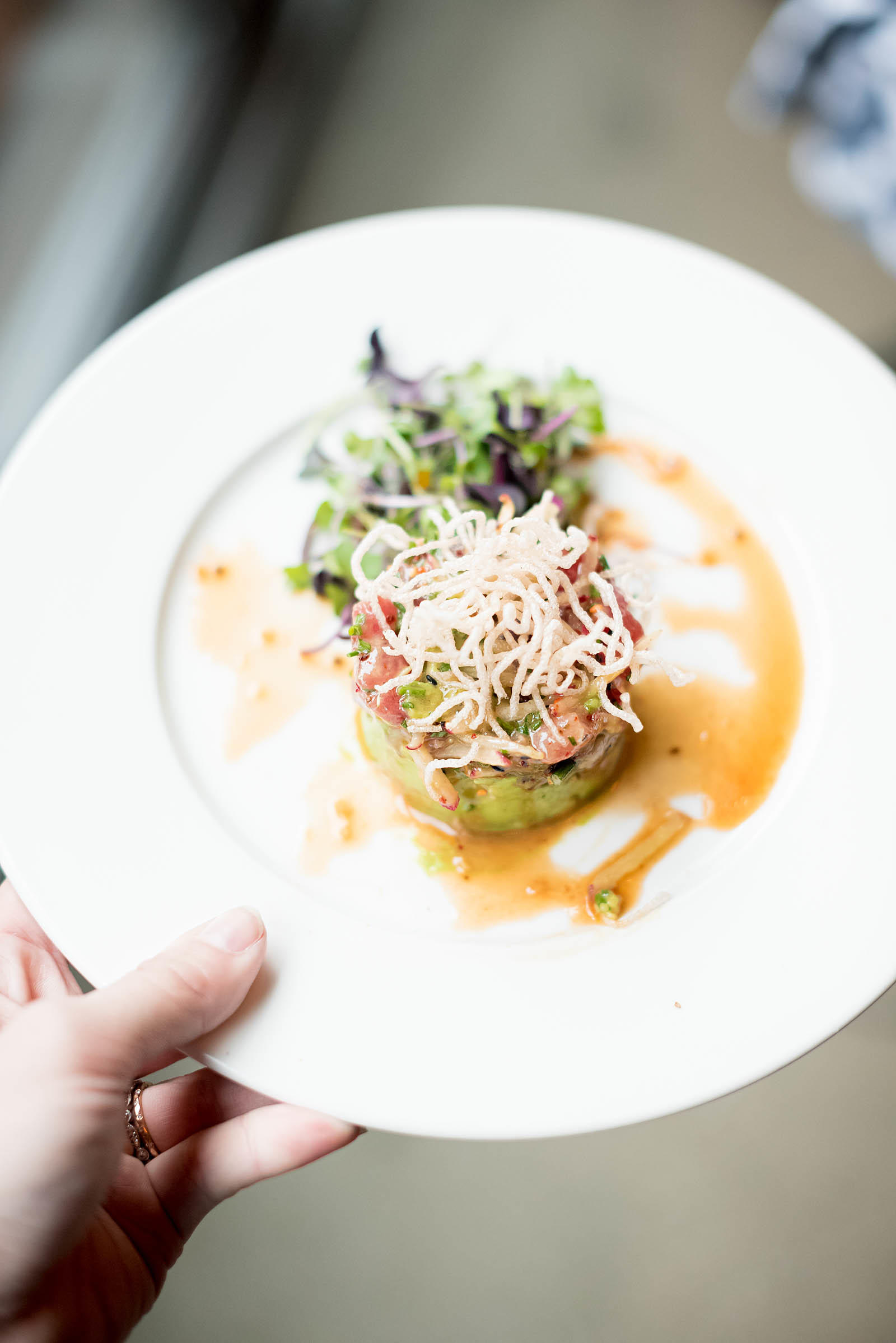 Bright, creamy, crunchy, and saucy — this is one of those crudos I've been known to order as my meal since it's the perfect portion size for a light lunch too.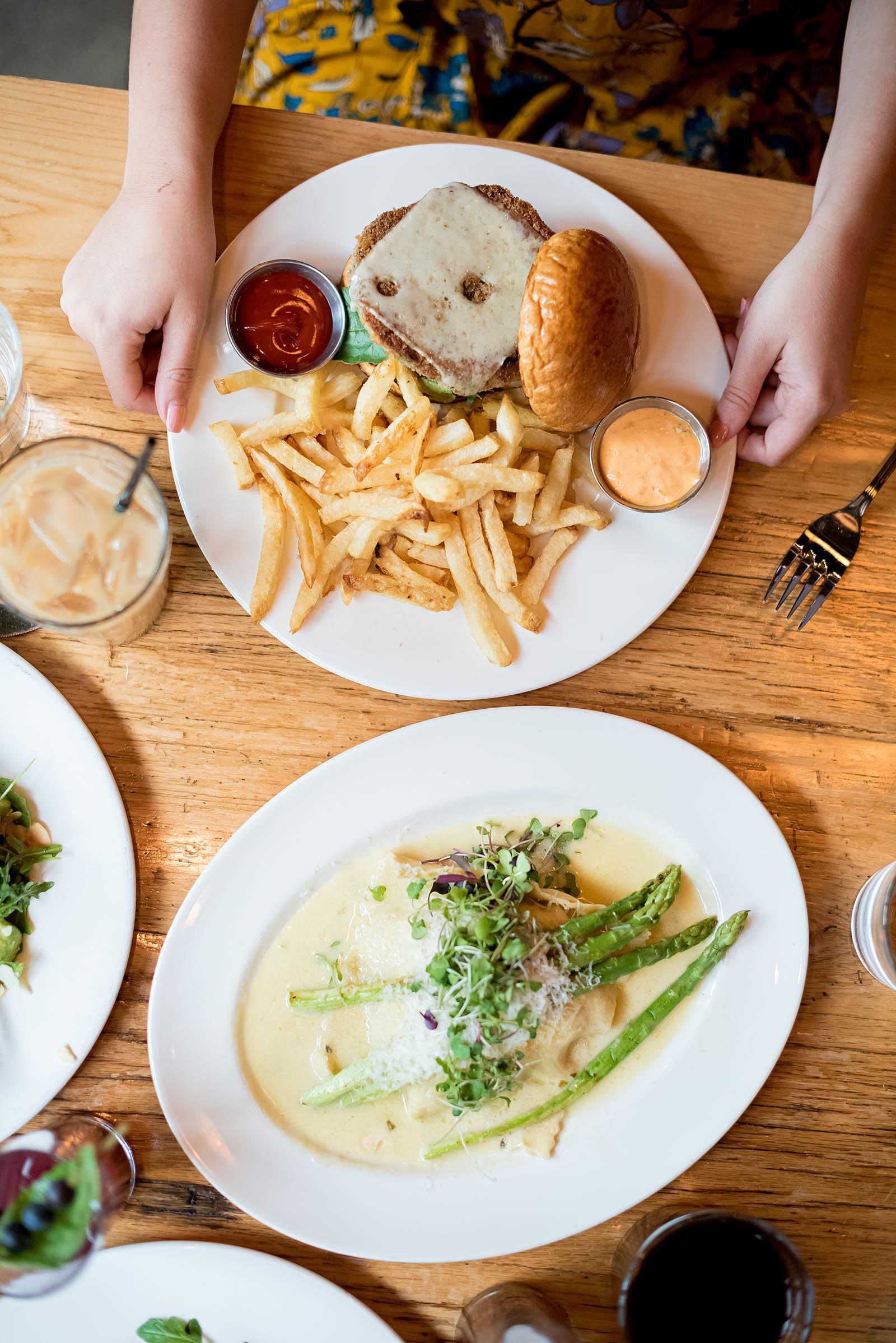 But wait until you see our entrées!

Erica ordered one of her favorite dishes, "the best veggie burger in Chicago" as she has lovingly dubbed it: the Mushroom & Quinoa Burger.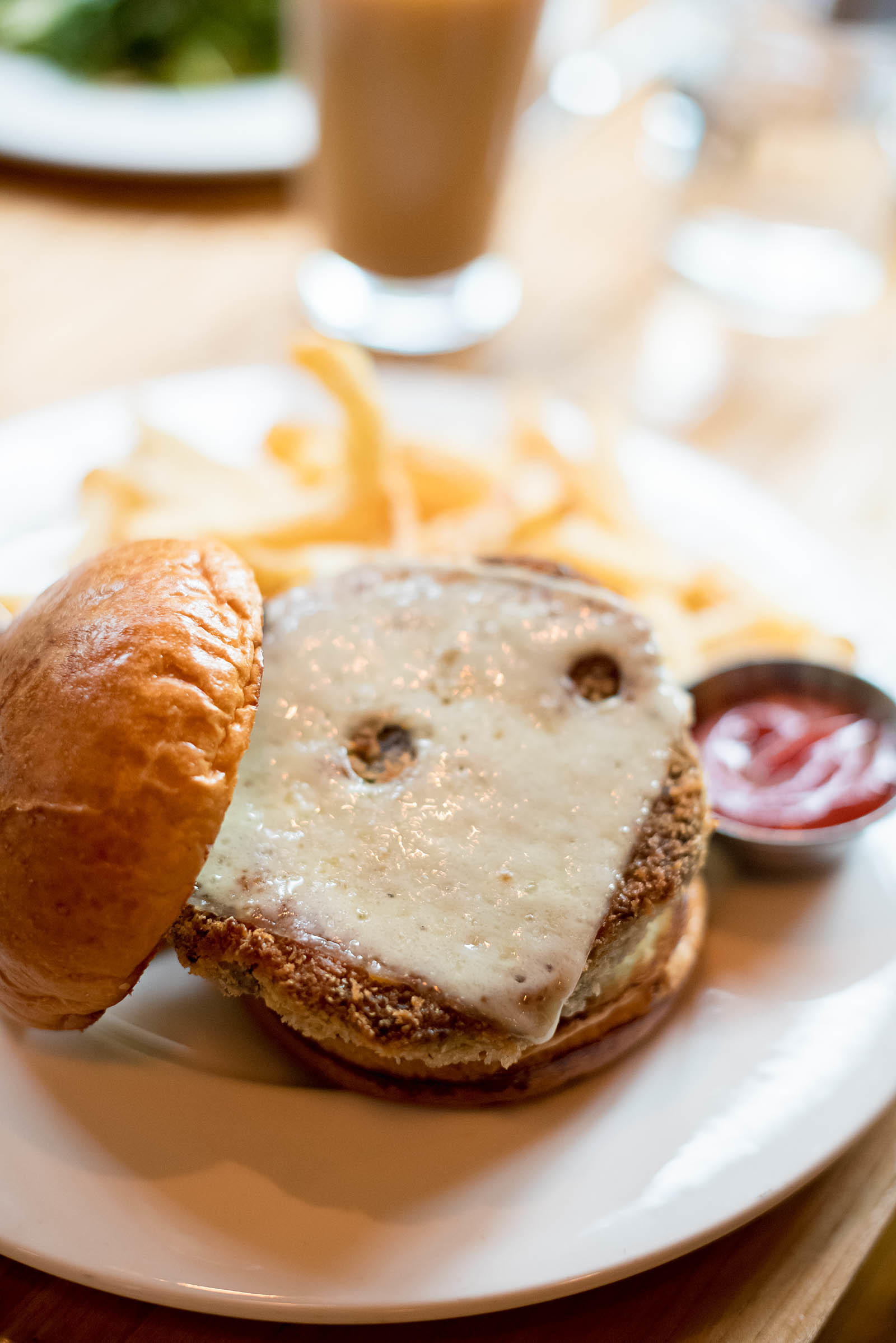 Topped with swiss cheese, baby kale, and sriracha aioli, this burger is SUCH a refreshing departure from all the soggy-textured, overly spiced, black bean veggie patties littering other menus these days.
As a fierce lover of mushrooms I loved the unique flavor it brings to this burger and the quinoa adds the perfect cohesive crunch.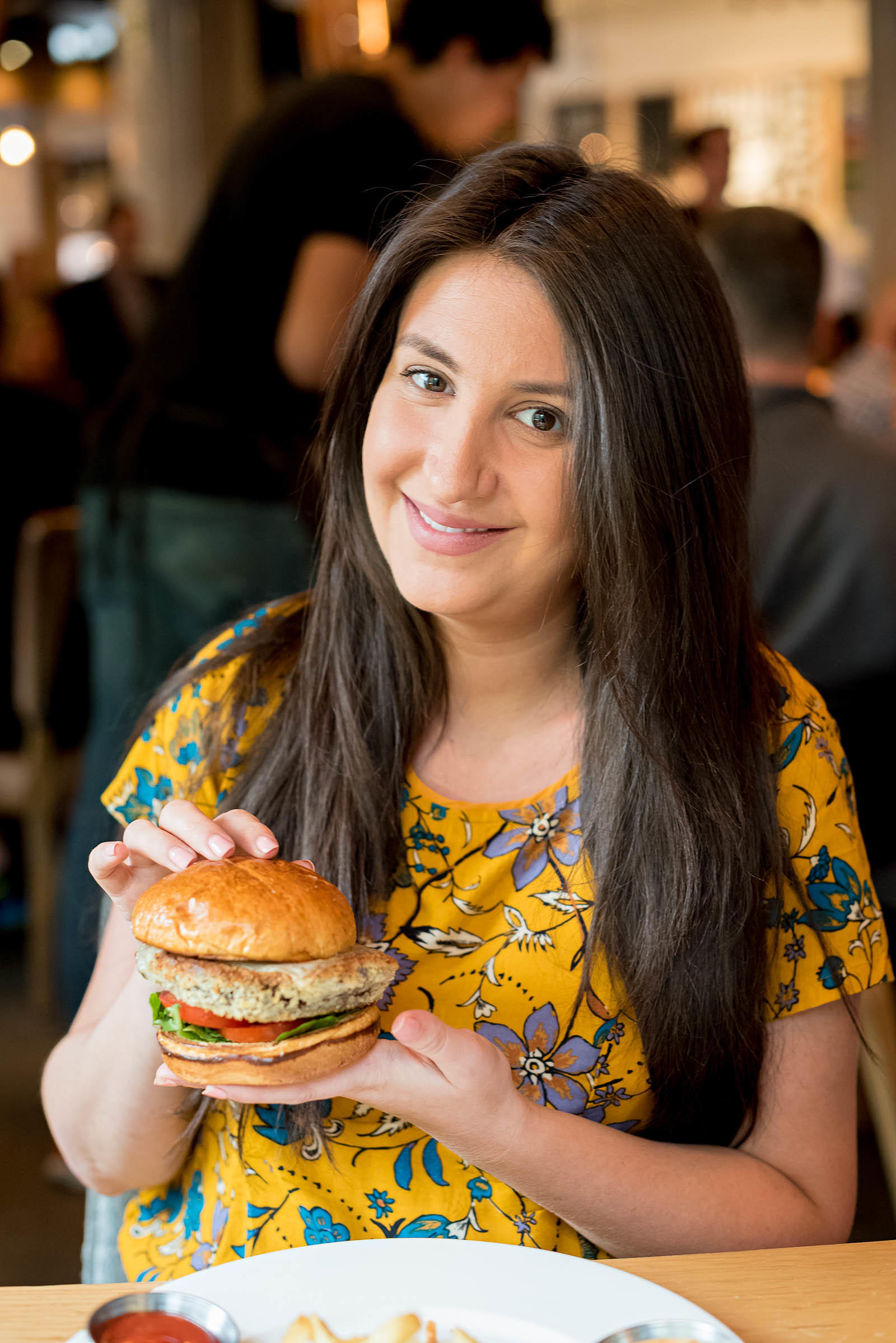 It's so good, it's worth posing with!!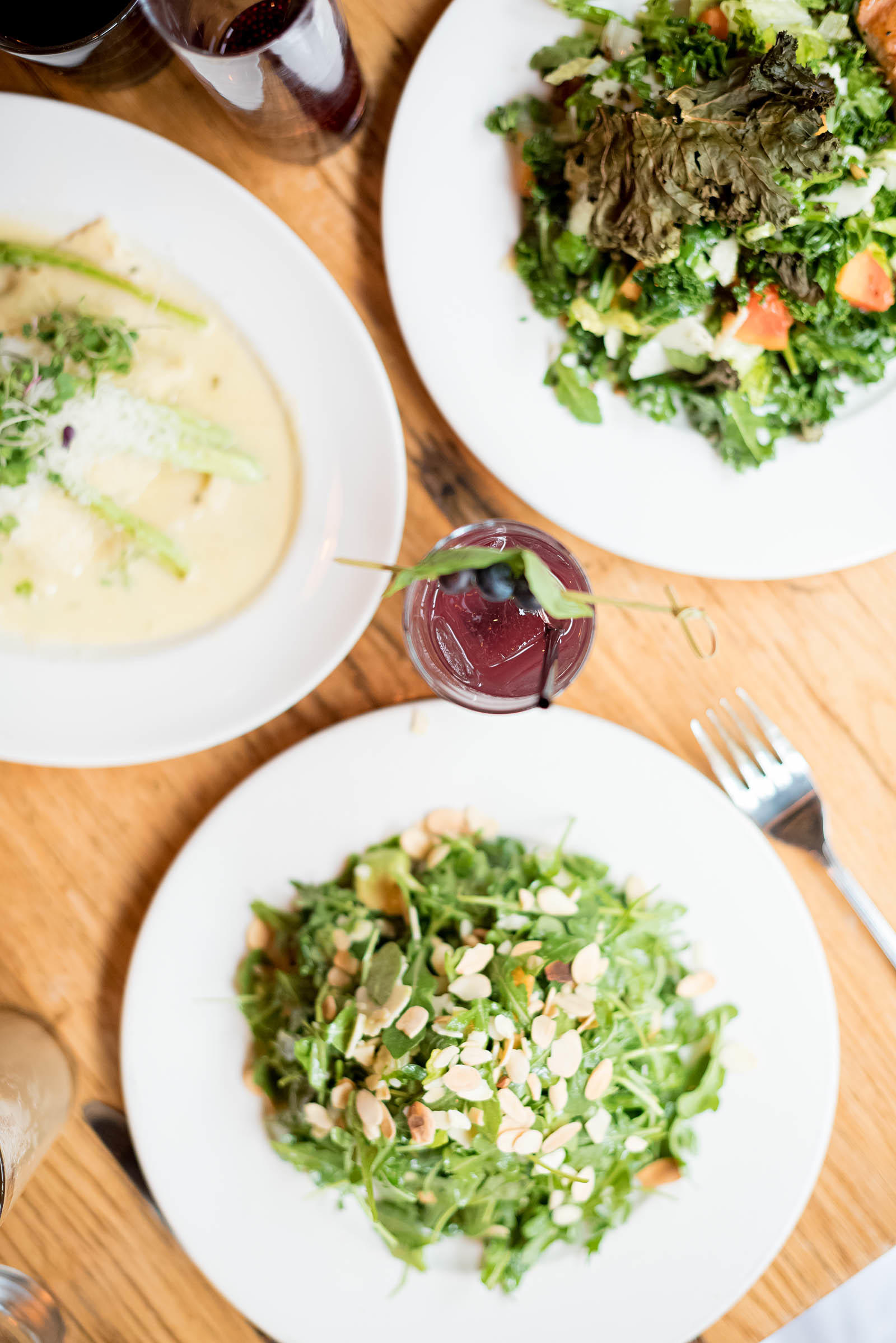 But none of Beatrix's dishes will disappoint — at least I certainly haven't tried one that has!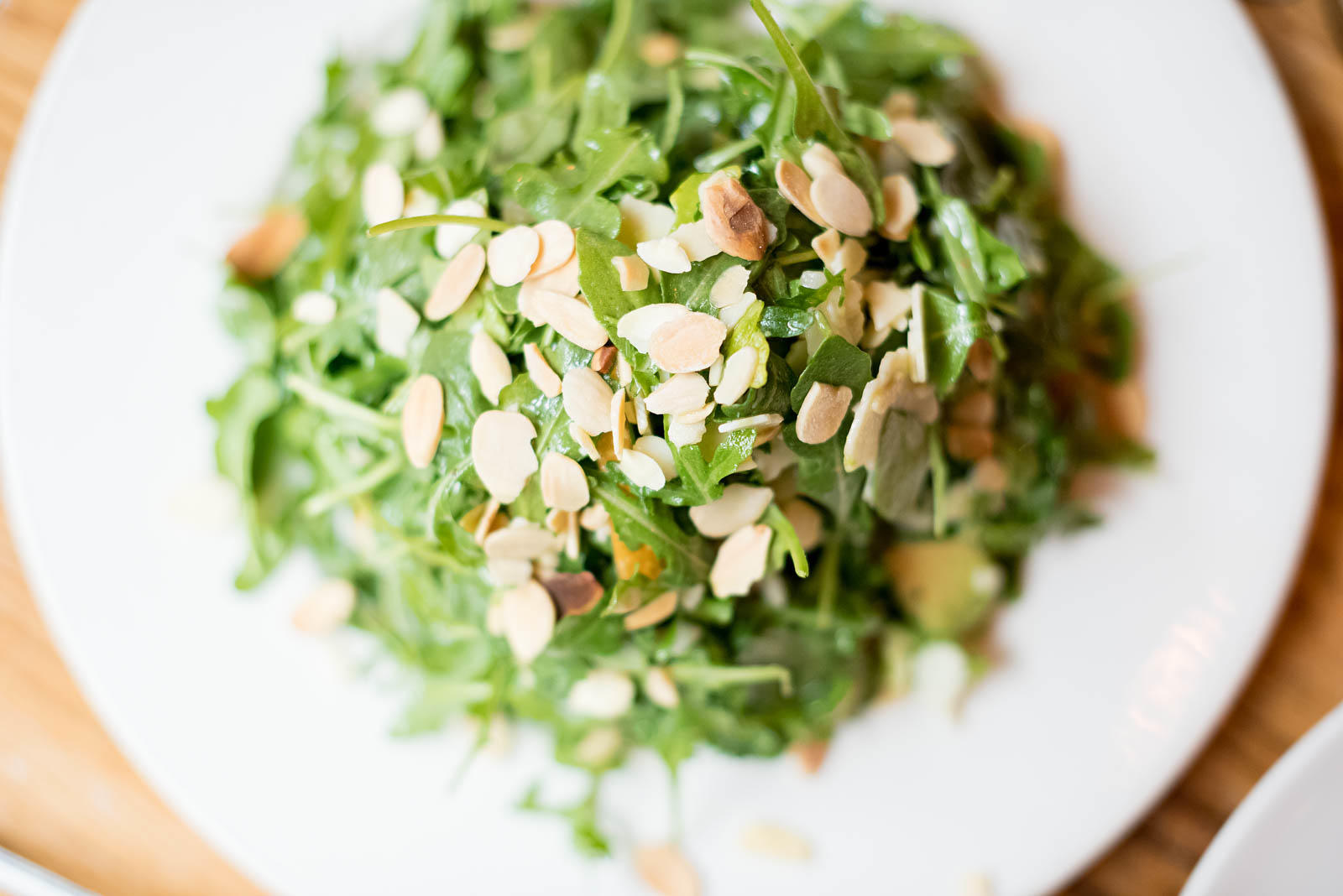 Like this delicious Straight "A" Salad with arugula, avocado, asian pear, asiago, and almonds. Hence the name "straight a". Get it?
Super flavorful, crunchy, and fresh for those days when you need a satisfying meal that won't weigh you down for hours after.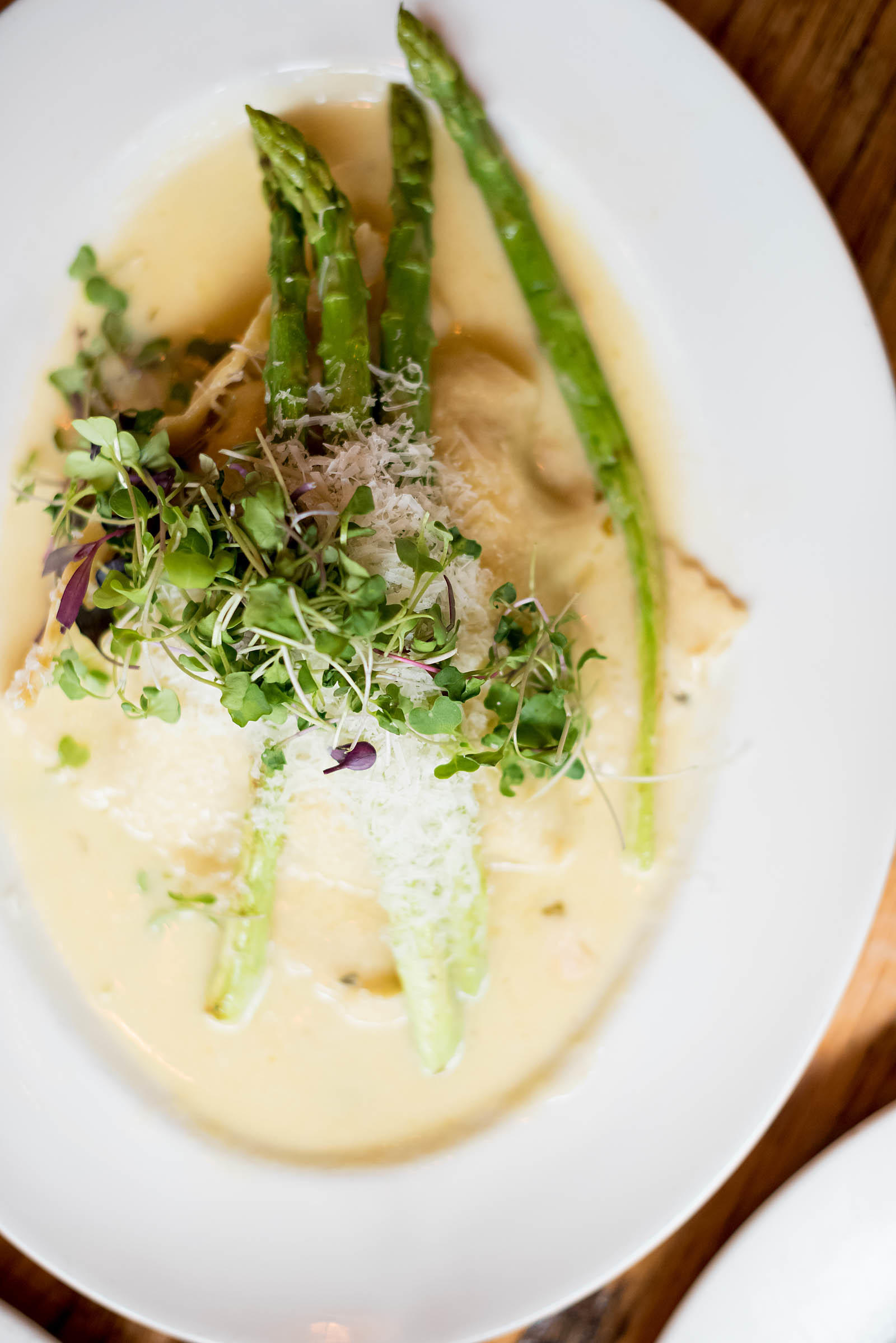 But if you're looking for something luxuriously indulgent, Beatrix certainly offers that too. Like this beautiful Escarole and Potato Ravioli with white and green asparagus, parmesan, and white truffle.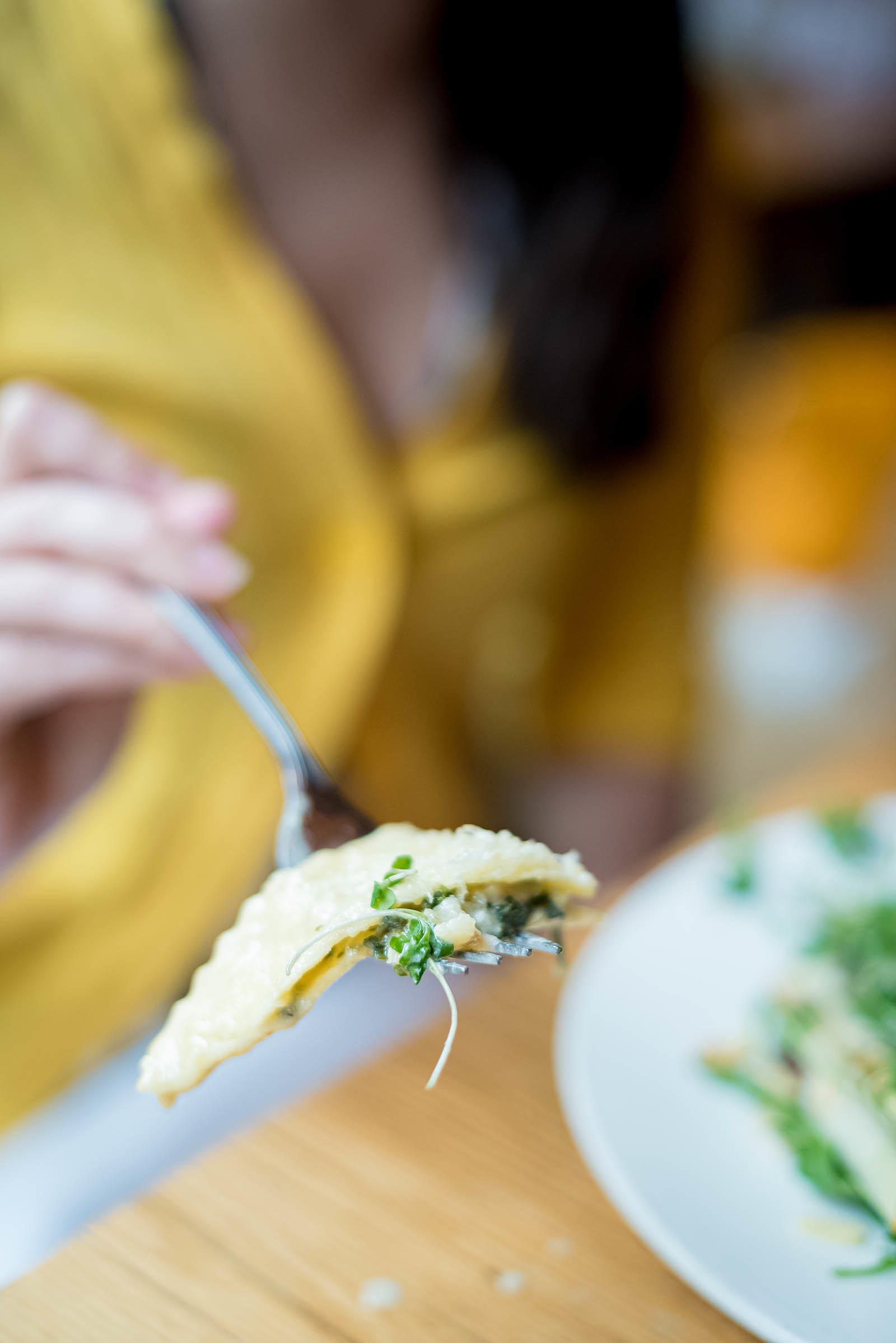 Perfectly balanced with just the right amount of truffle — not so much it'll overwhelm your palate.
Because — TRUST ME — you're going to want to order dessert too!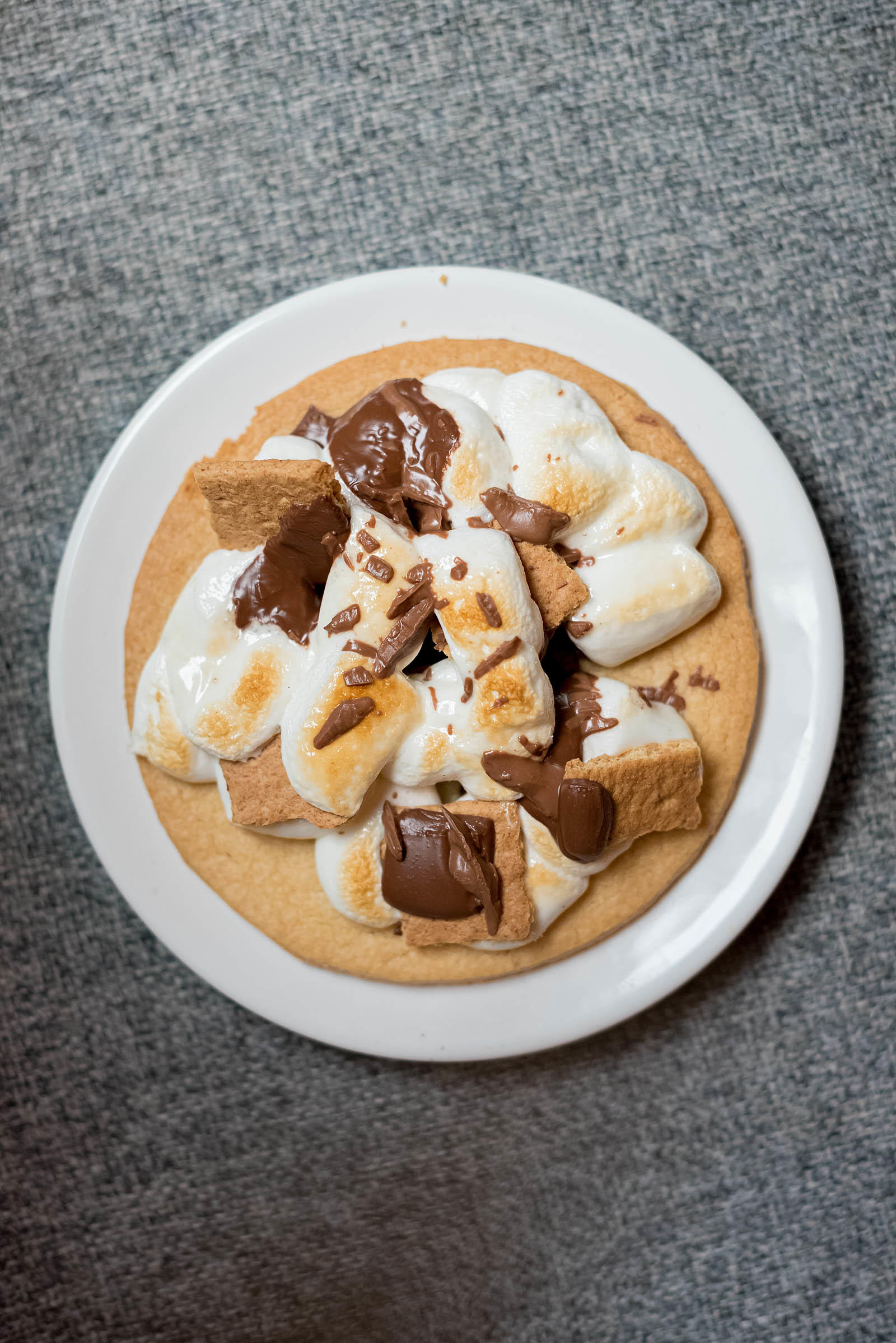 Similar to Summer House, Beatrix has a stunning pastry counter with plenty of delicious options to choose from like this INSANELY addictive S'mores Cookie.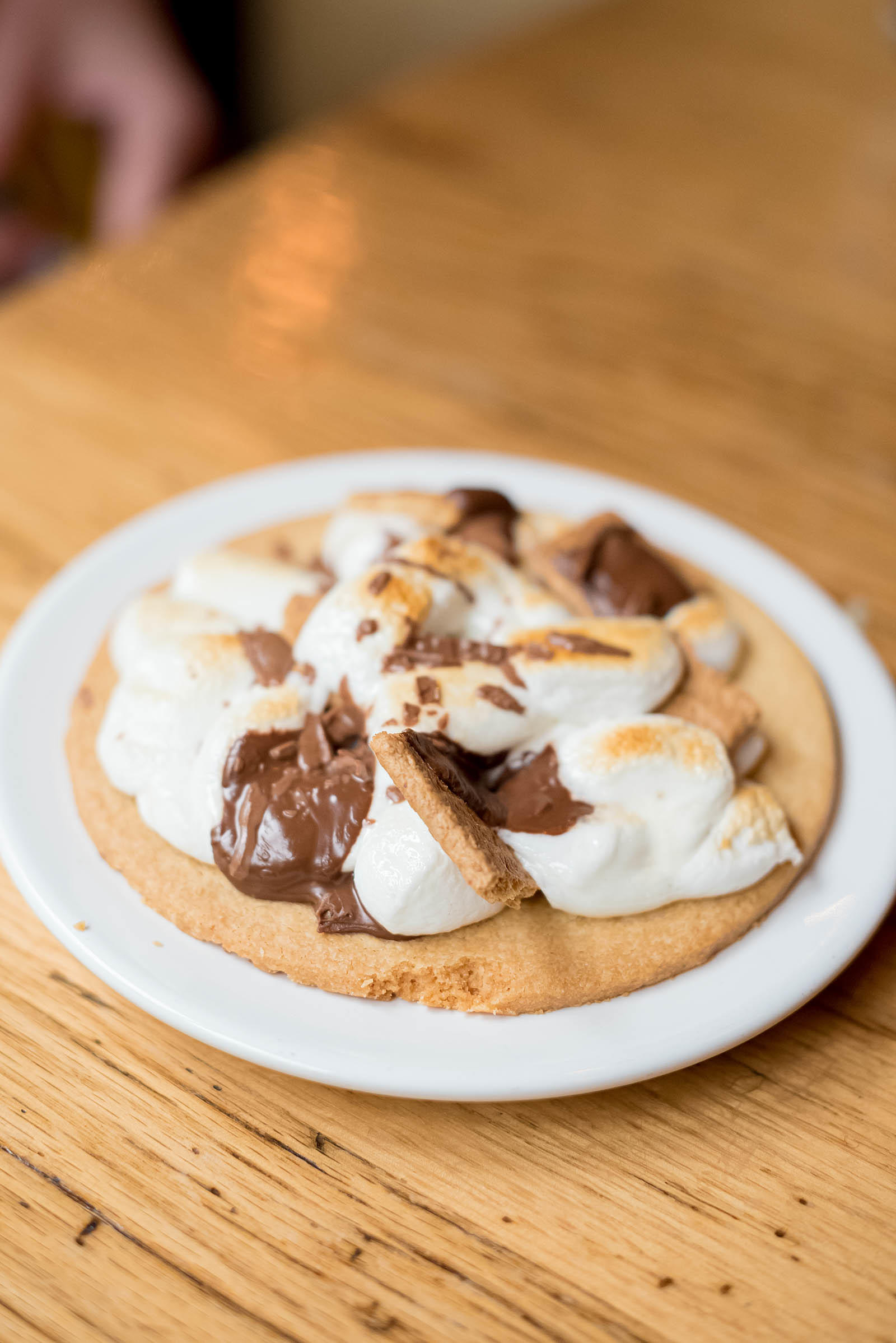 That was so yummy-looking we could hardly stand to shoot it before diving right in!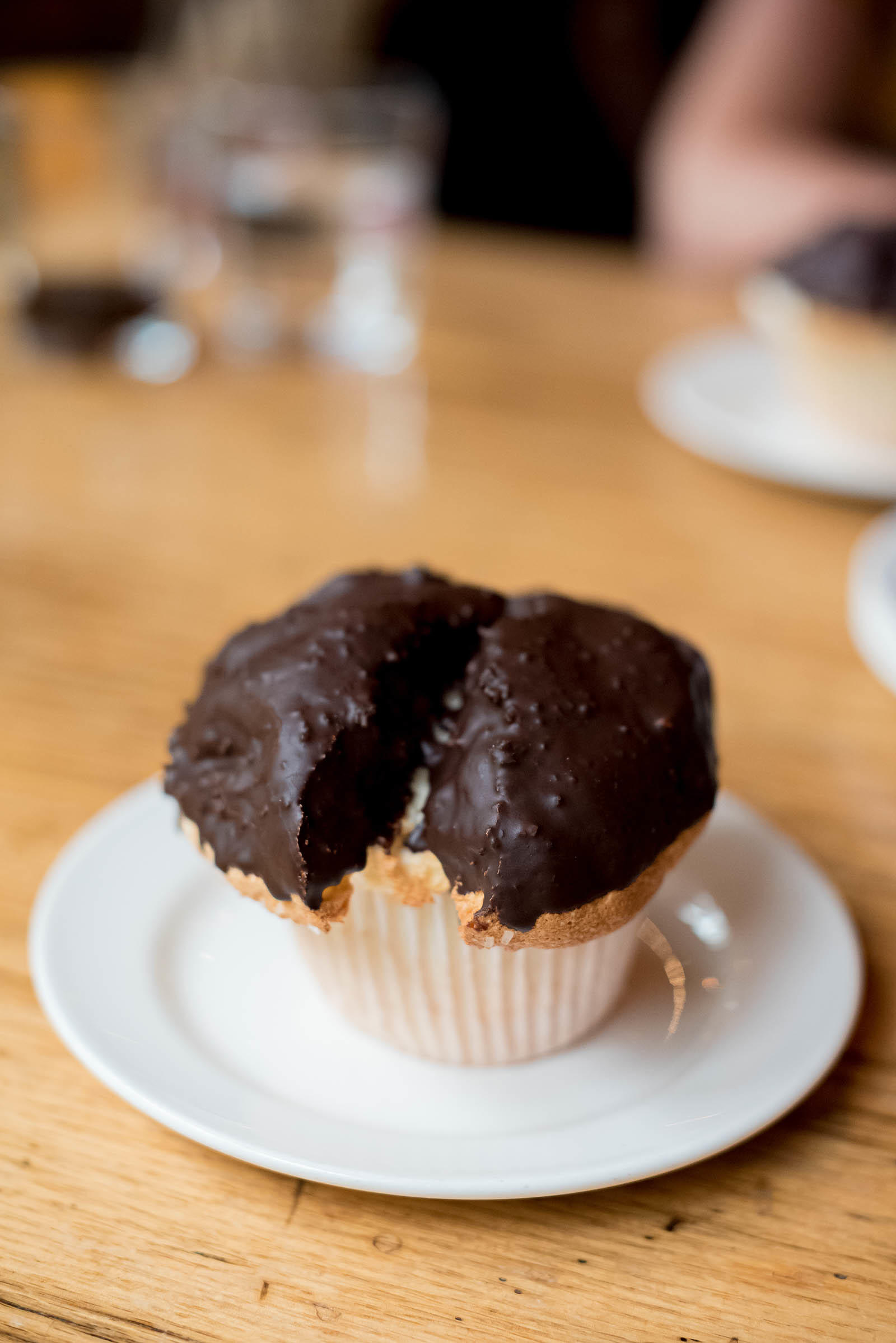 But if you order nothing else at Beatrix, order the one pastry I've been buying for years. It's hands-down one of the most unusual and addictive pastries in all of Chicago…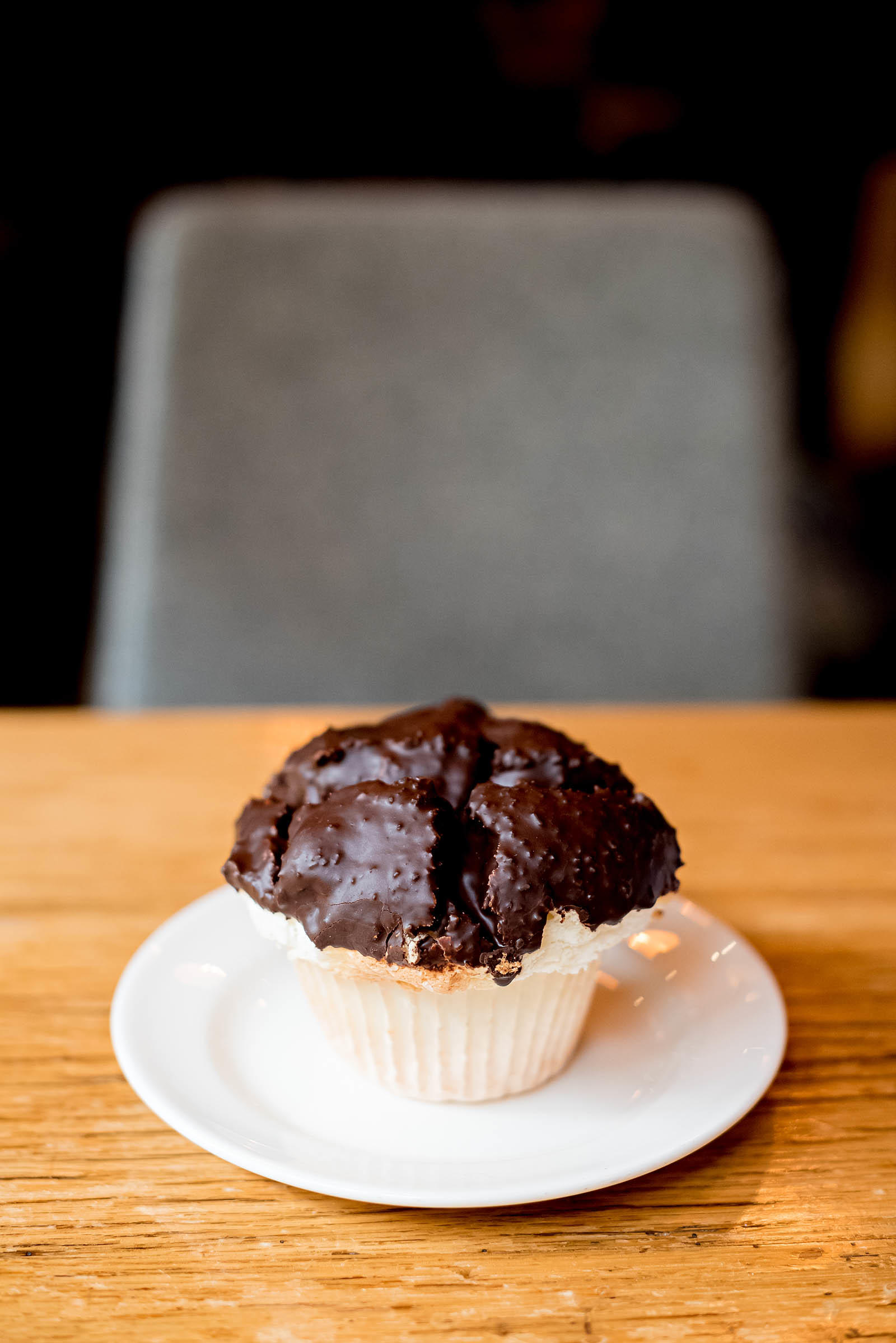 The Chocolate-Dipped Angel Food Cake Muffin!
Light, fluffy angel food cake completed with a heavenly crystallized topping all dunked in good, dark chocolate? I'm sure you can understand why I ALWAYS have to grab one whenever I walk by Beatrix!
Few restaurants in River North can boast the foodie loyalty Beatrix does. Time and time again their healthy, clever, and delicious dishes have inspired me and reminded me that flavor doesn't necessarily have to come with 1000+ calories.
Disclosure: I received a complimentary meal to facilitate this post. Review and all opinions are my own.