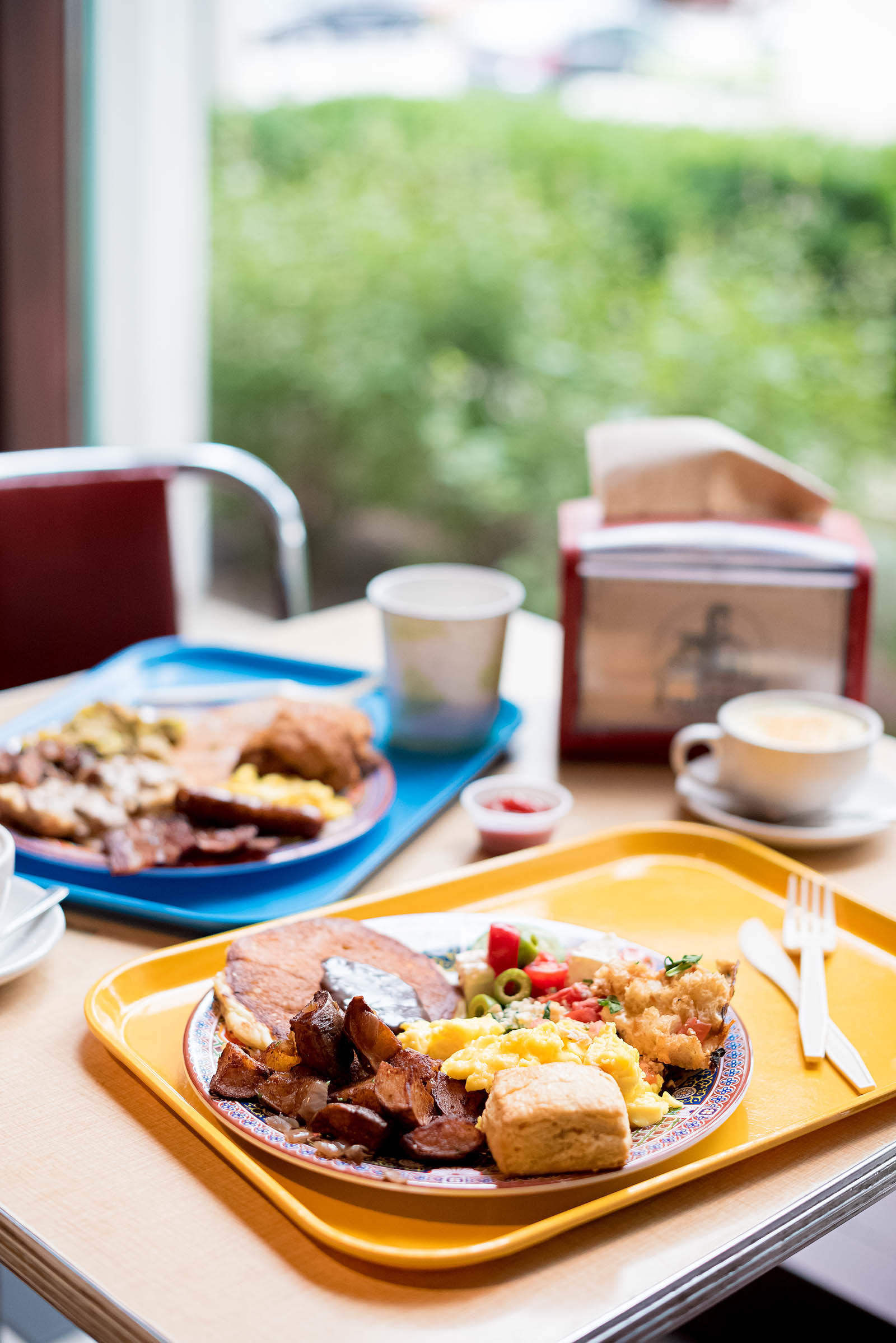 We all know the struggle:
it's the weekend,
it's time for brunch,
and NO ONE can agree on where to go.
It's a recurring weekend argument for my family, especially if, like Hubby and I, you both have completely different tastes when it comes to brunch.
Luckily today's spot SOLVES this struggle like no other brunch spot I know in Chicago…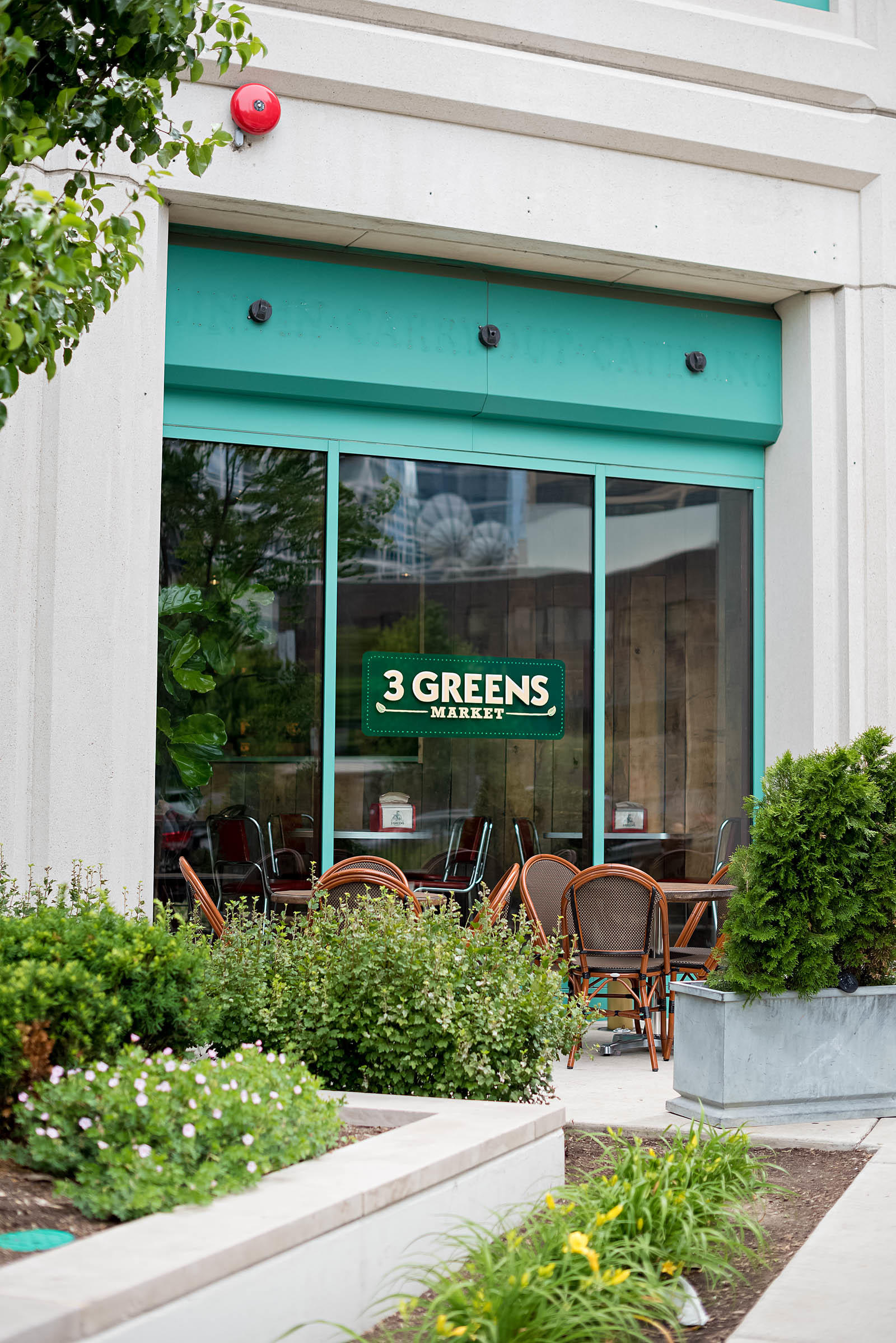 Meet 3 Greens Market.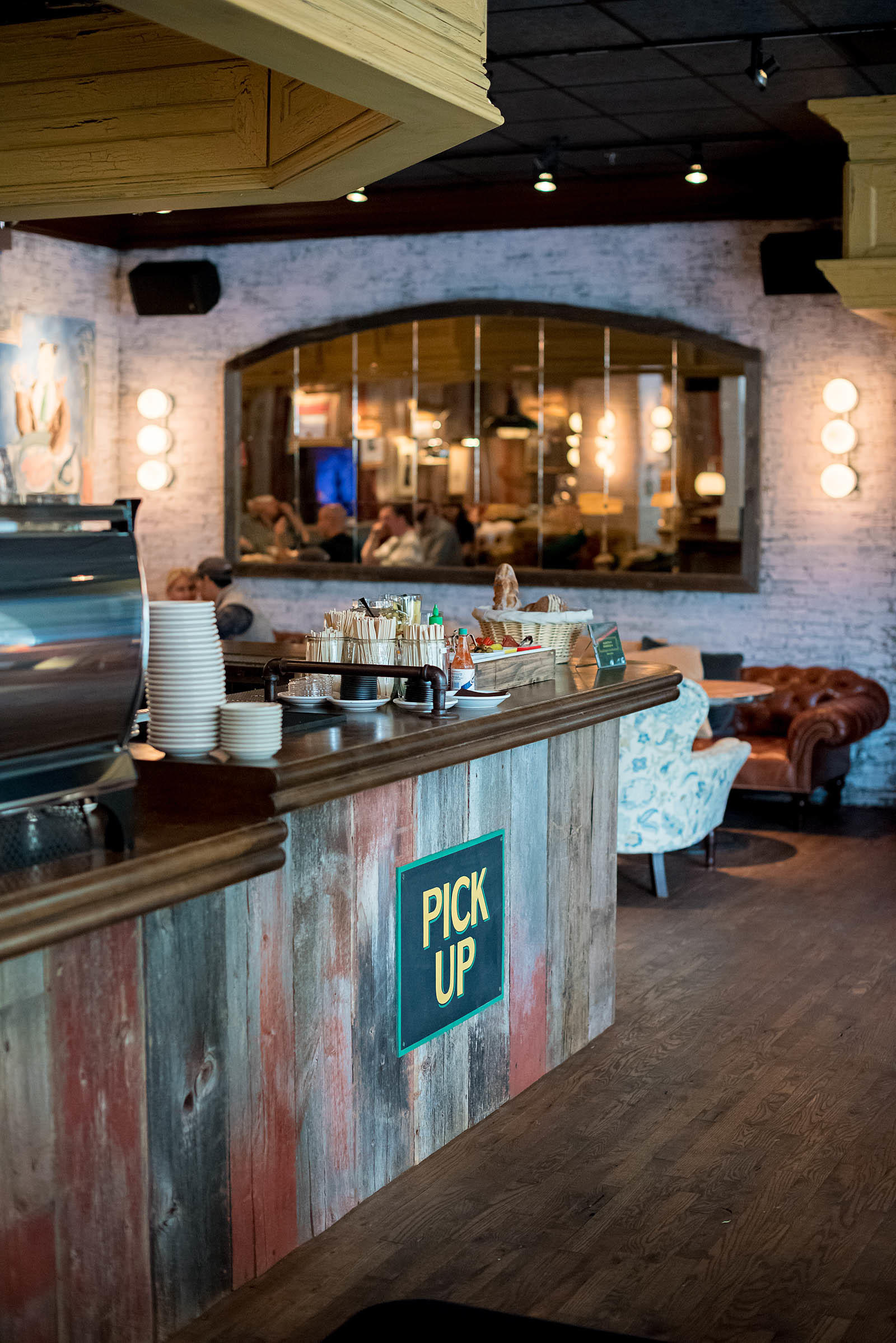 A stylish, Hogsalt concept (the group behind Au Cheval, 3 Arts Cafe, and Green Street Smoked Meats) that marries cool-vibe coffee shop with a foodie-driven cafeteria concept that's SERIOUSLY addicting.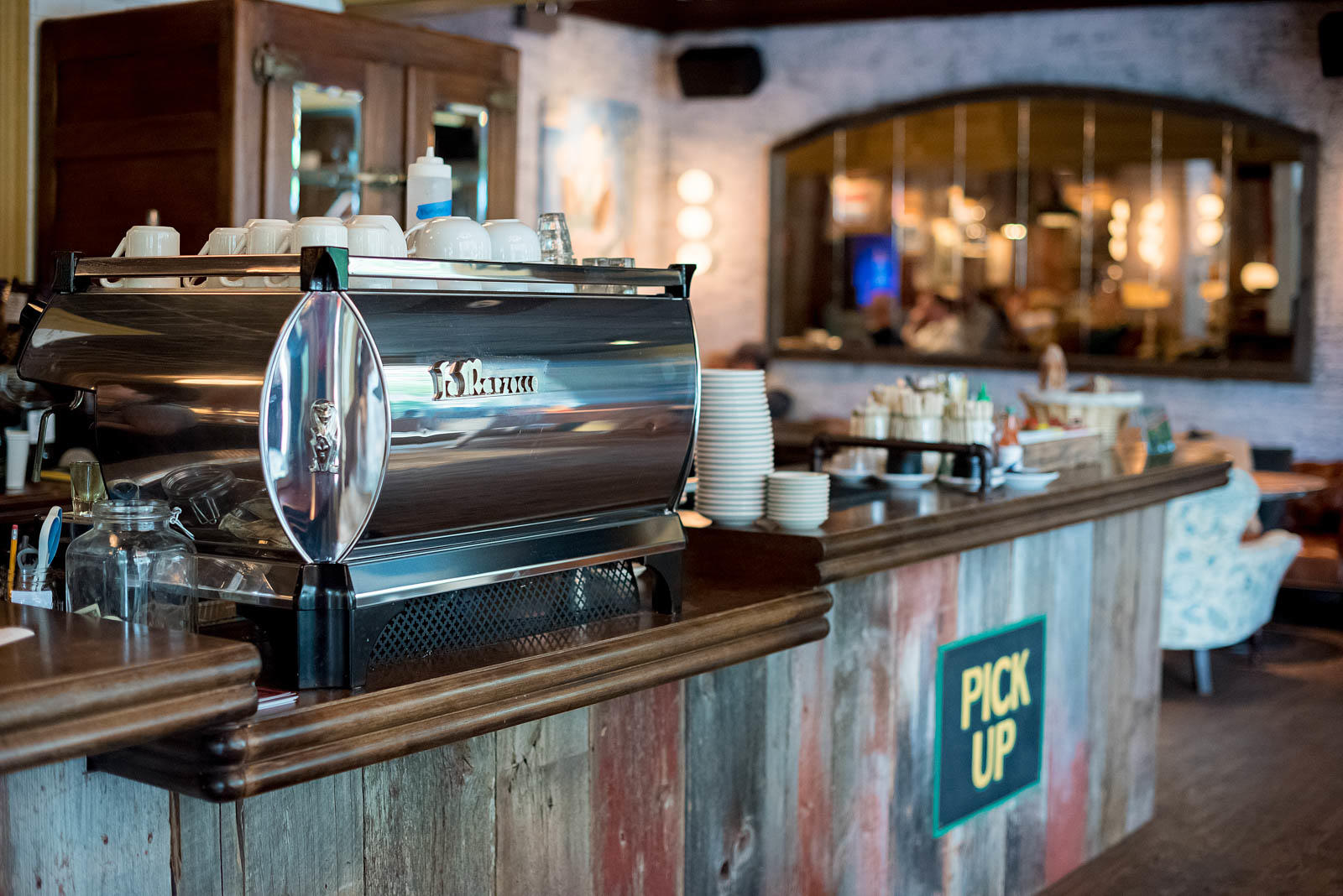 Everything from the unique coffee and pastry options to the distinctive vibe will entrance you instantly!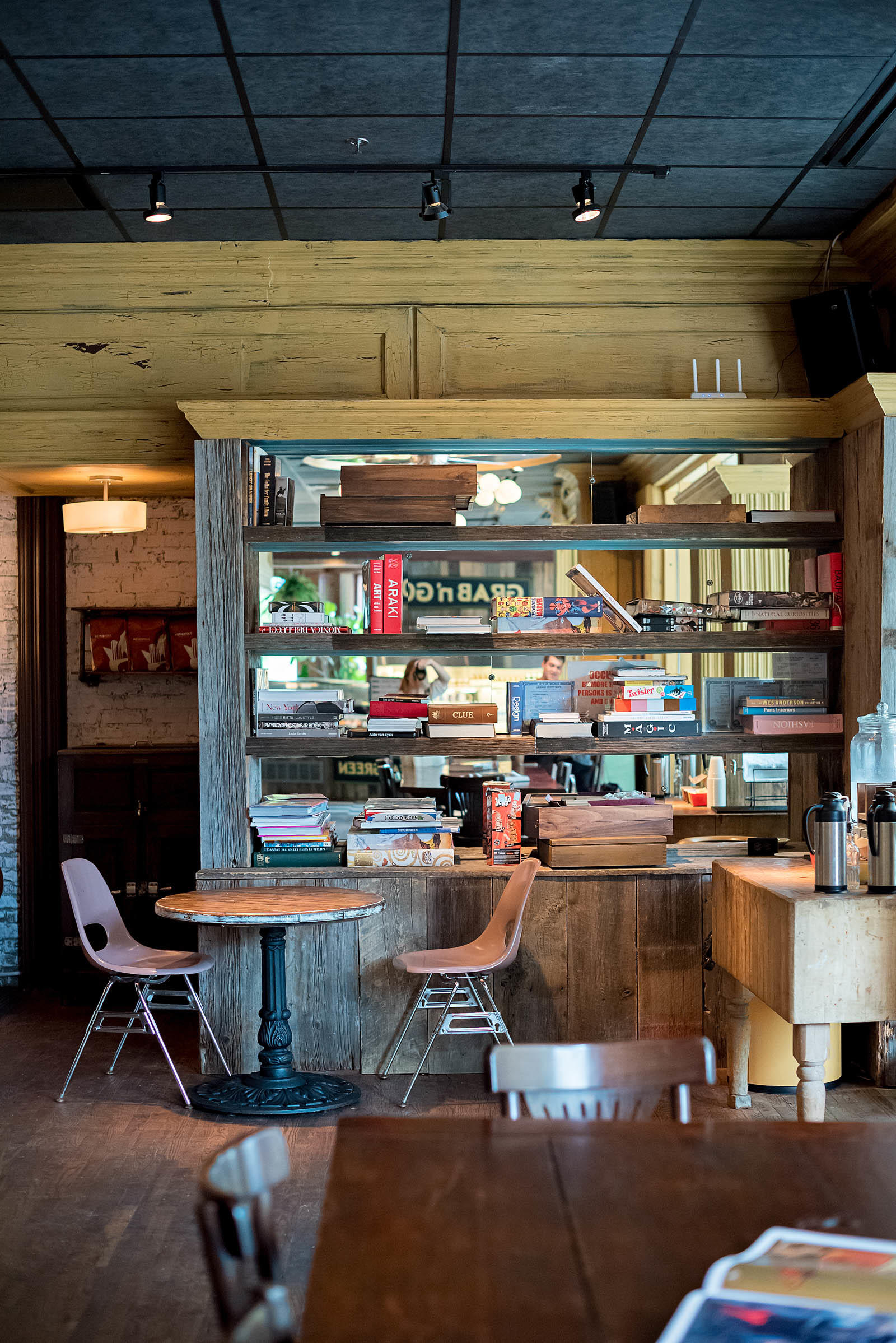 The coffee shop itself is a large, dark, comfortable space that feels chic and cozy. The sort of space you can really settle into with a laptop and GET WORK DONE at.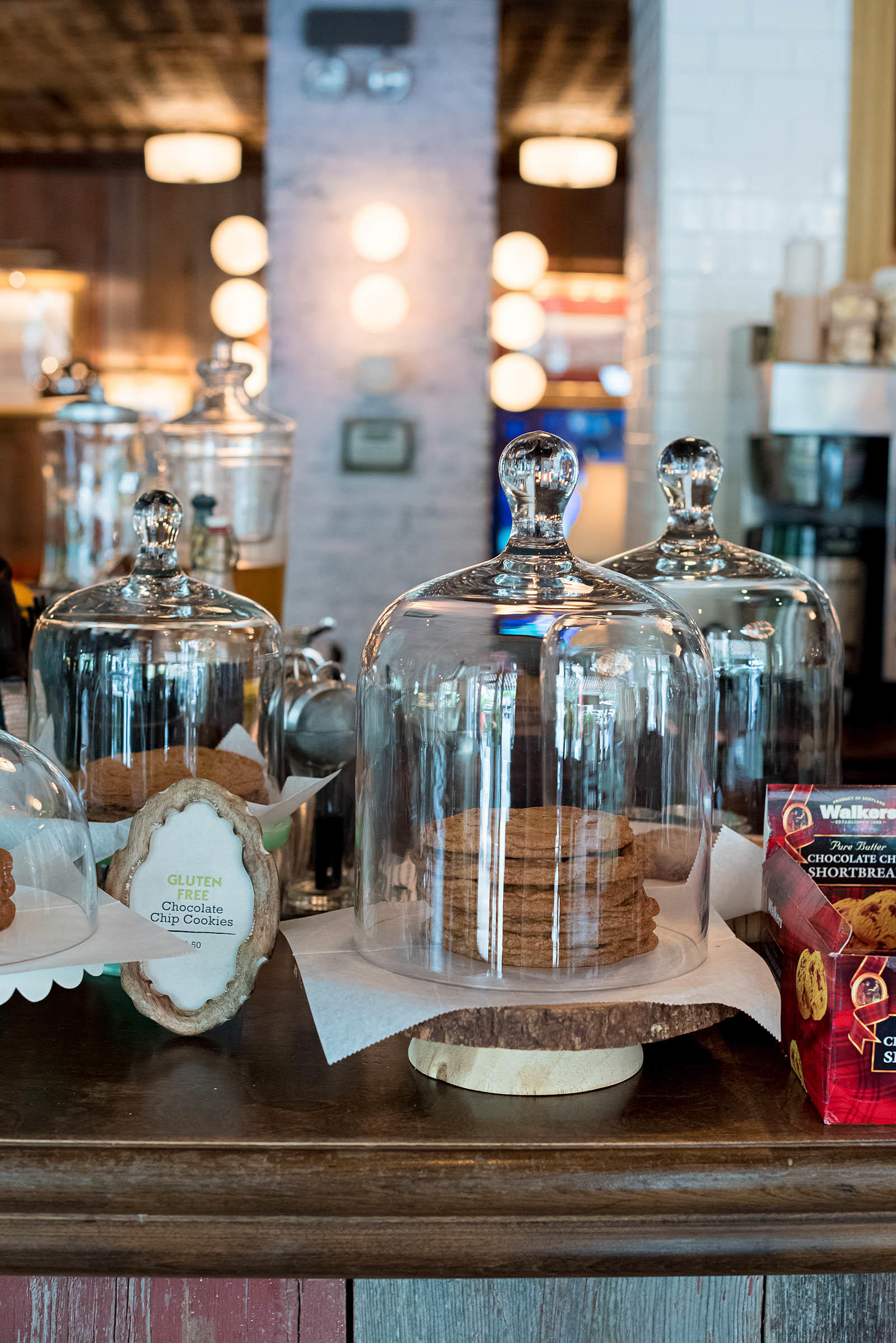 And you can get all sorts of unique drinks and pastries including boozy steamers and an impressive selection of donuts, cookies, and even gluten-free pastries.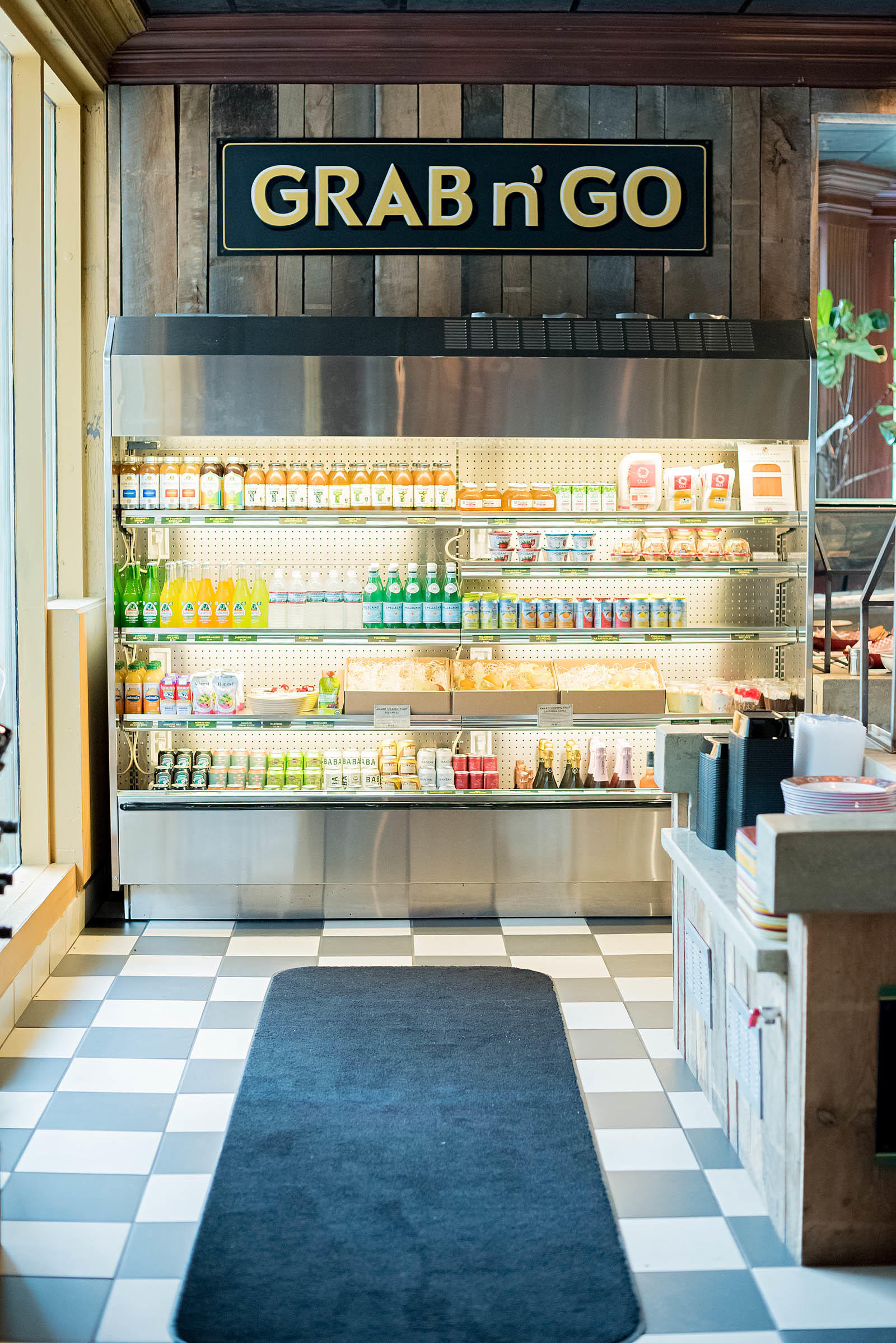 The restaurant portion combines the moody vibe of the coffee shop with the nostalgic vibe of a school cafeteria given one SERIOUSLY gourmet (and retro!) makeover.
Jarritos, anyone?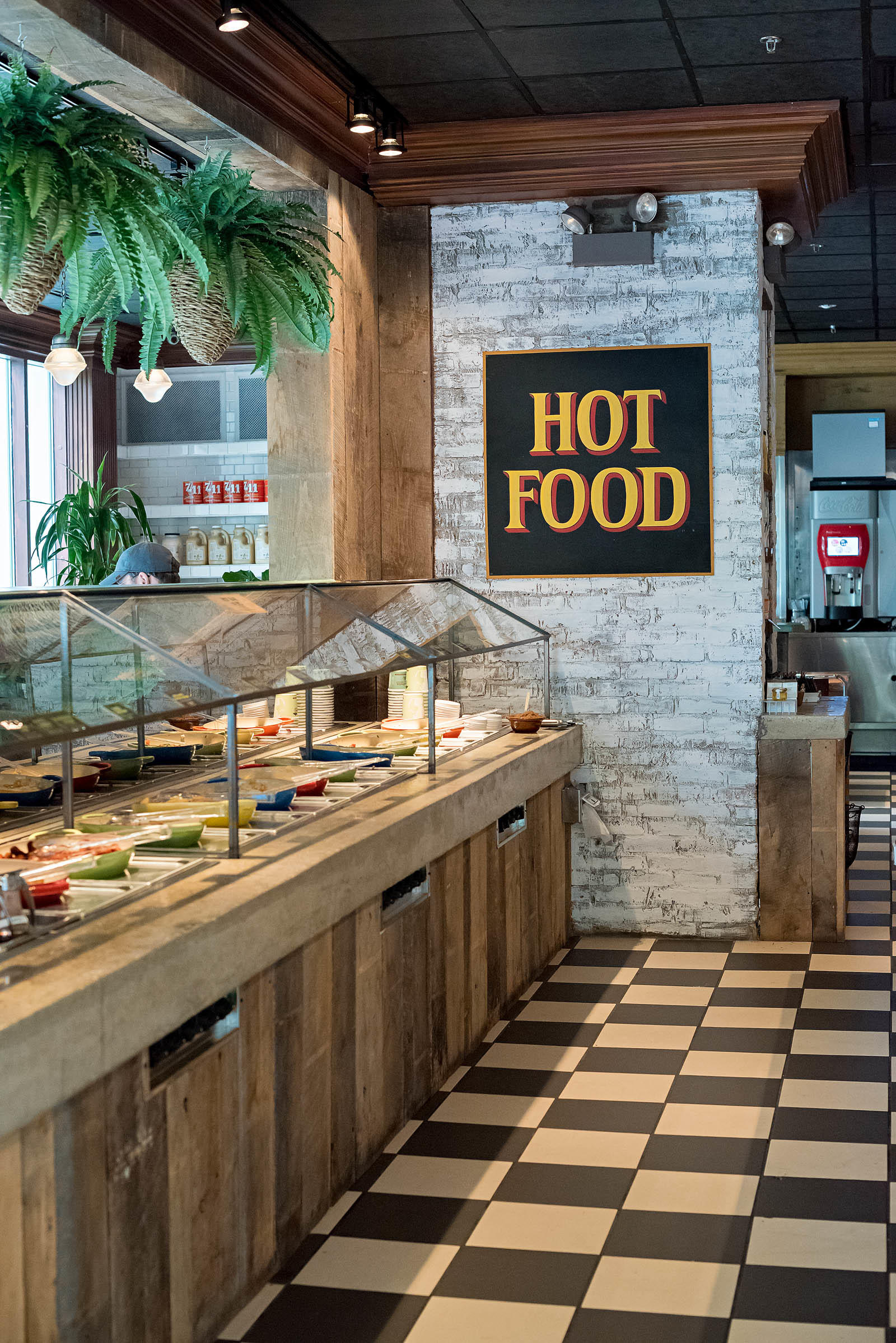 Wall-to-wall rows of delicious salad options are available during the week but come weekends, this buffet line-up morphs into one of the most crowd-pleasing brunch spots in all of River North.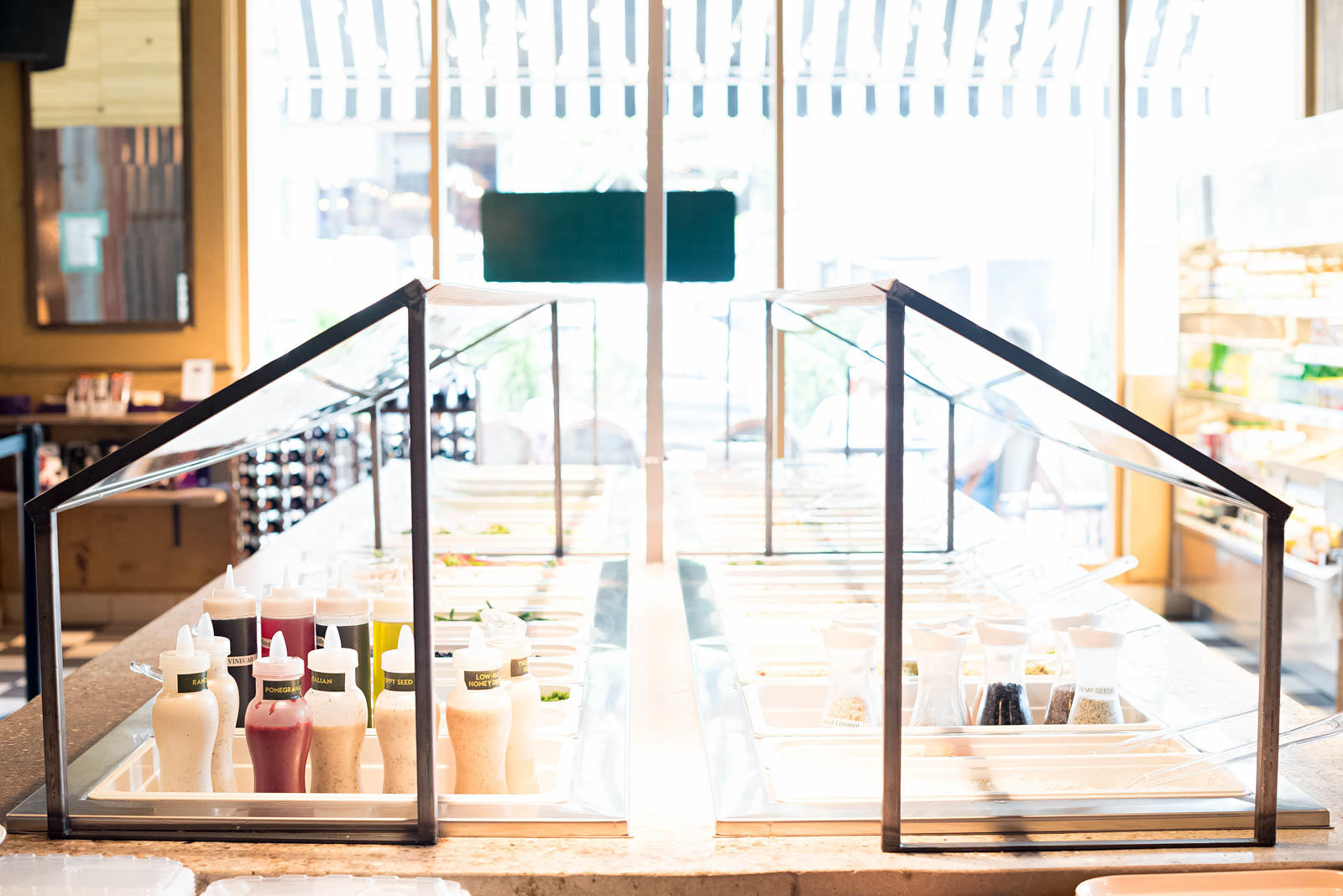 If your friends and family like OPTIONS for brunch, look NO further than THIS spread.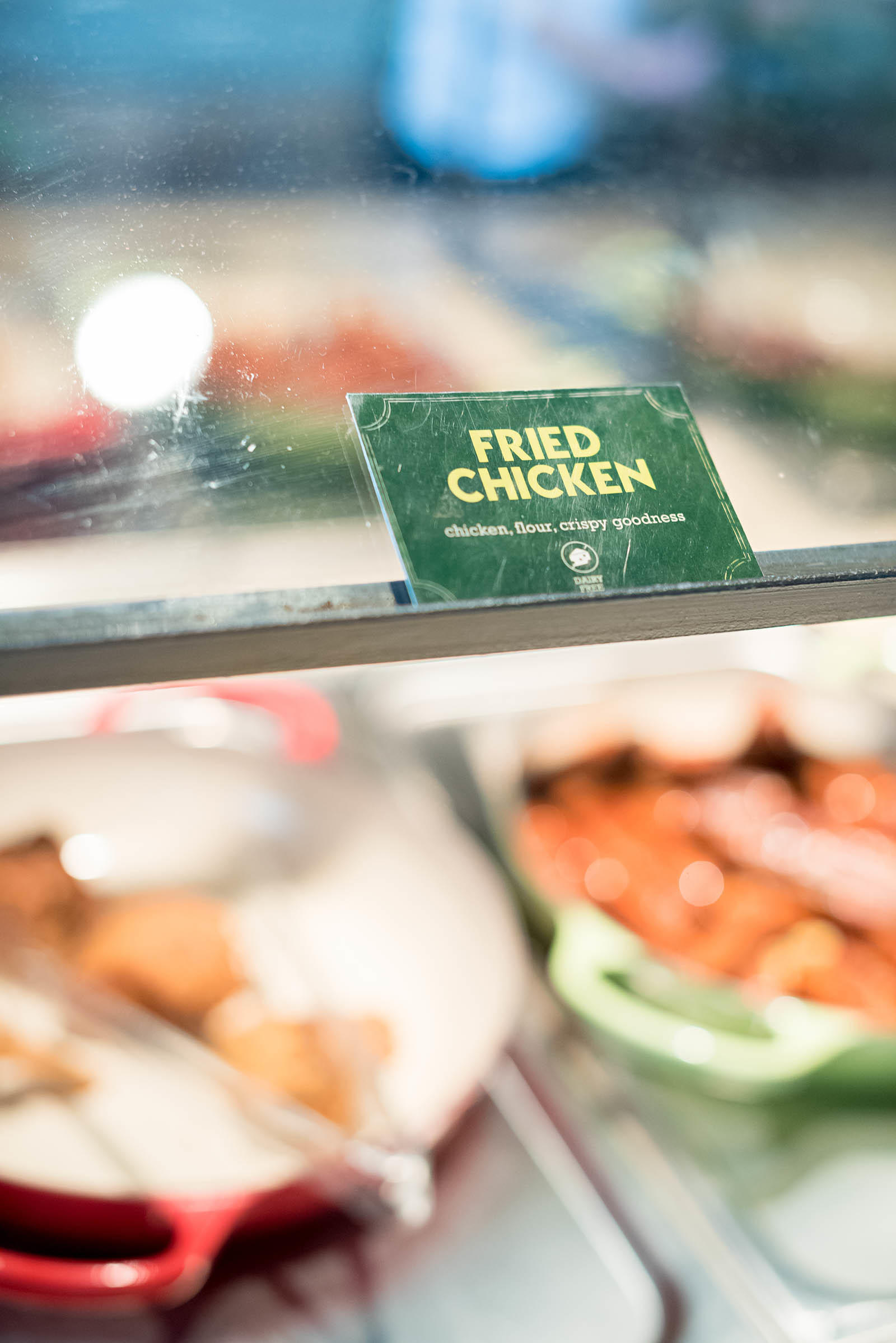 All sorts of delicious dishes that are SO MUCH MORE than your average brunch buffet options. Everything from gourmet fried chicken,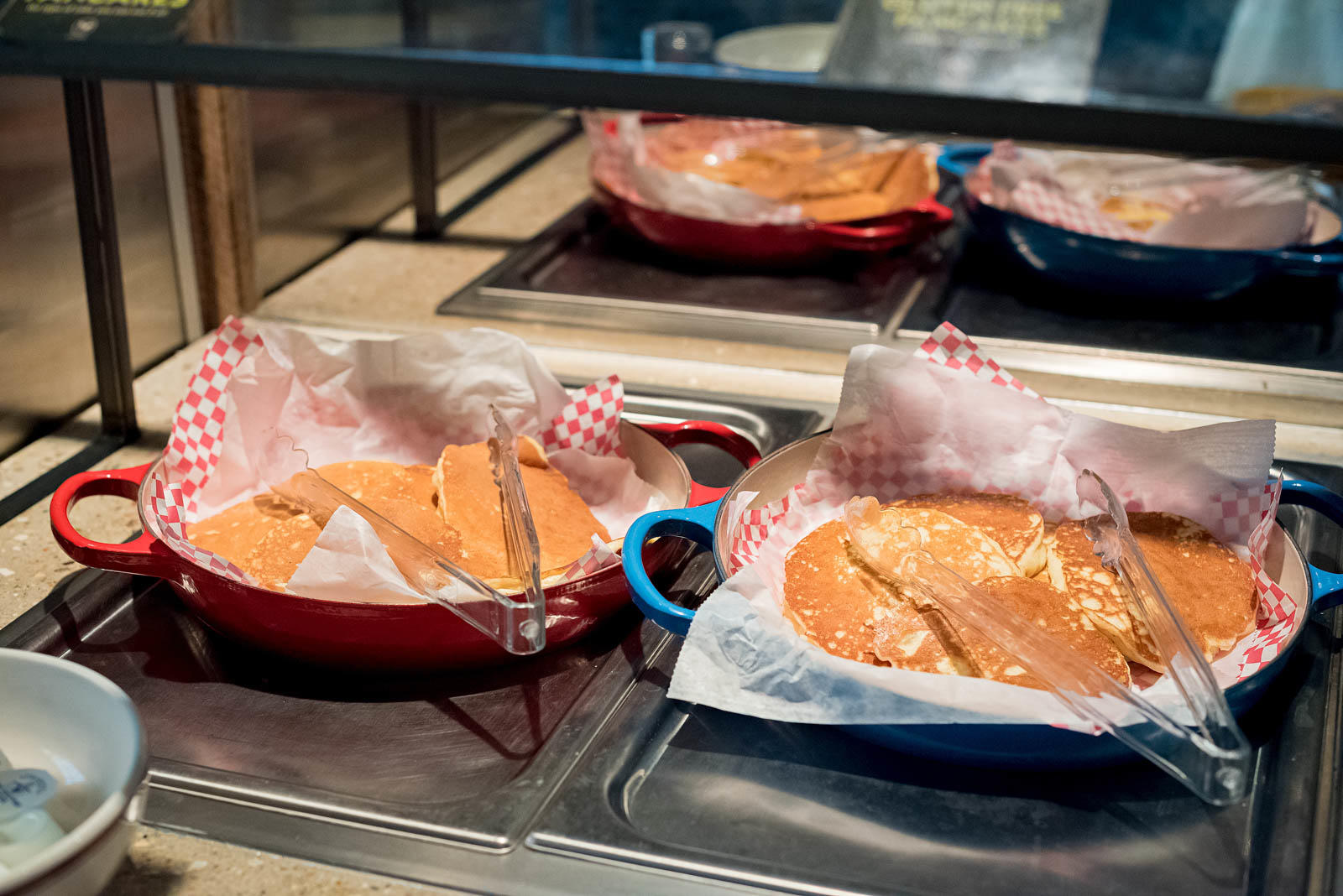 to pancakes (including some seriously addicting gluten-free pancakes!),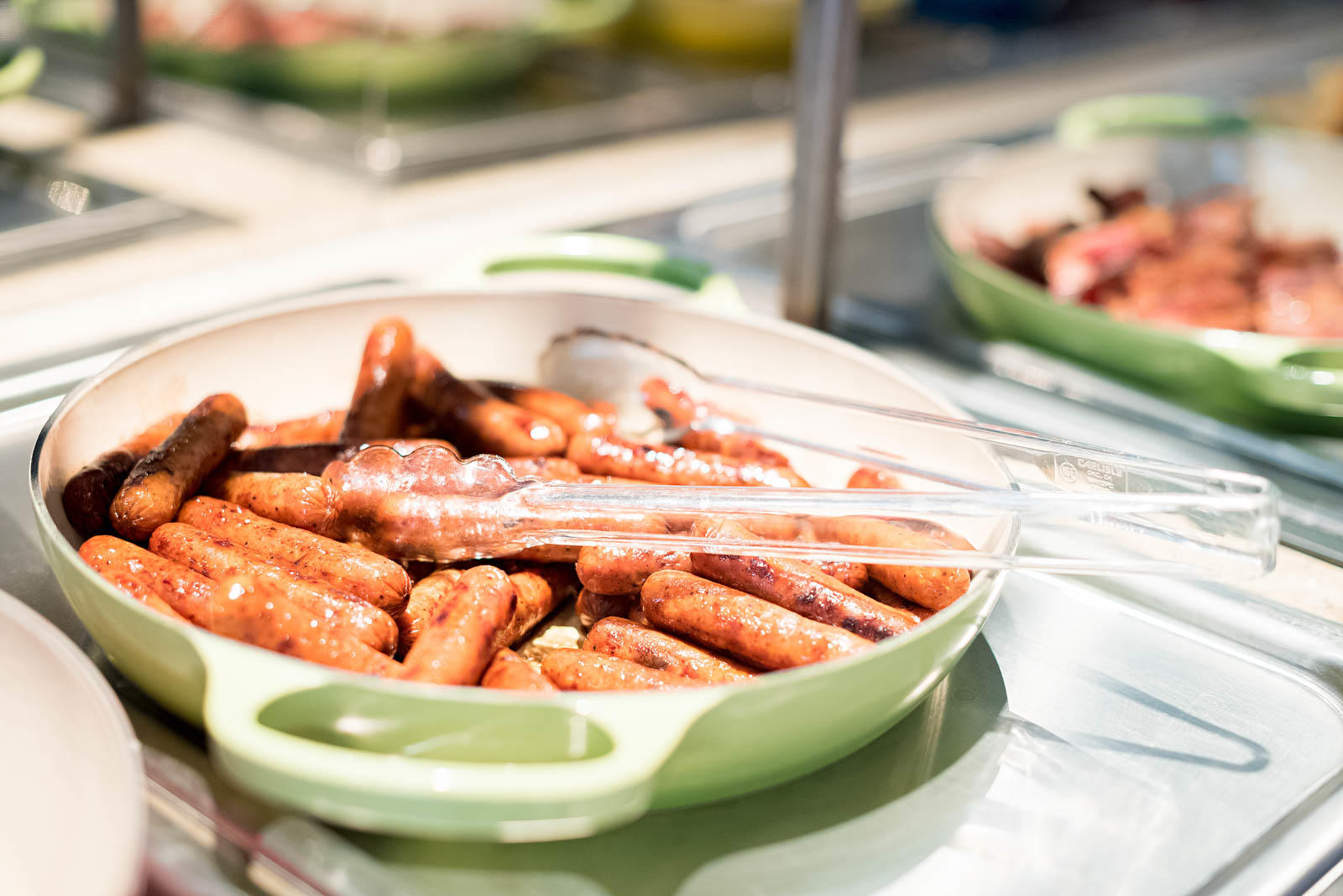 to sausages,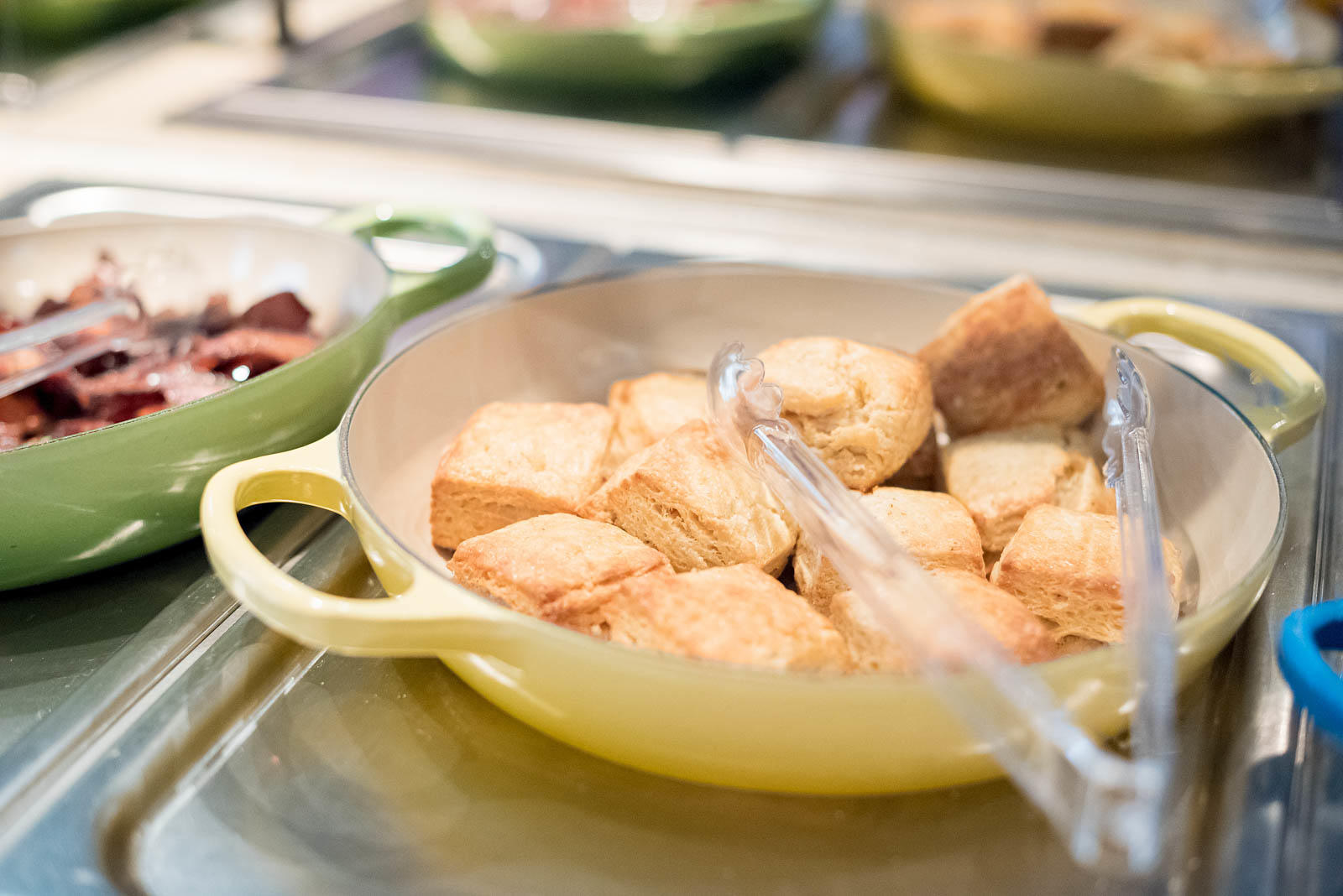 biscuits (with pastrami gravy),
bacon,

and extra-fluffy scrambled eggs.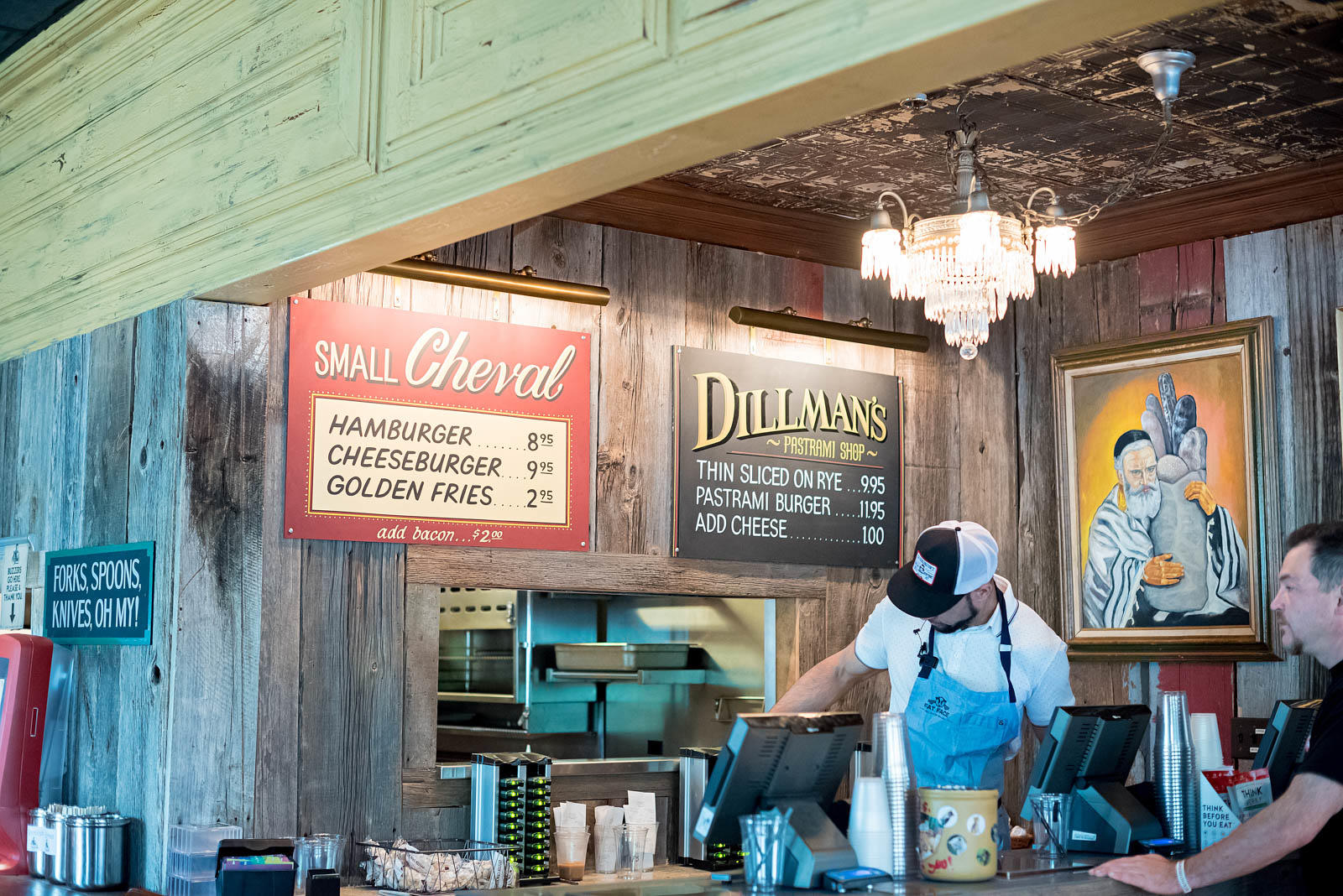 And in case that wasn't enough, there's even a small outpost where you can order a legendary Small Cheval burger (sister shop to Au Cheval).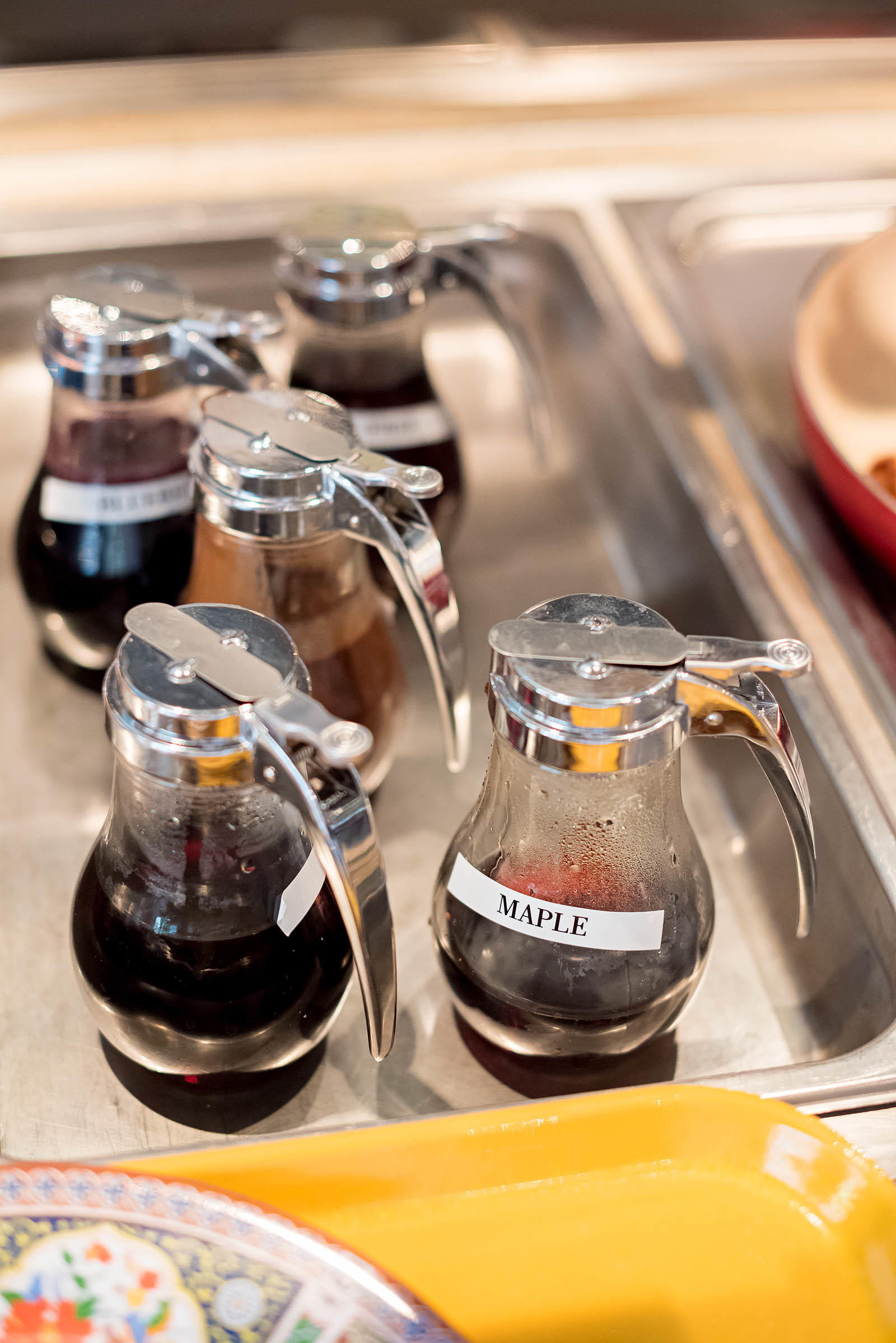 The options are seriously impressive in number and variety.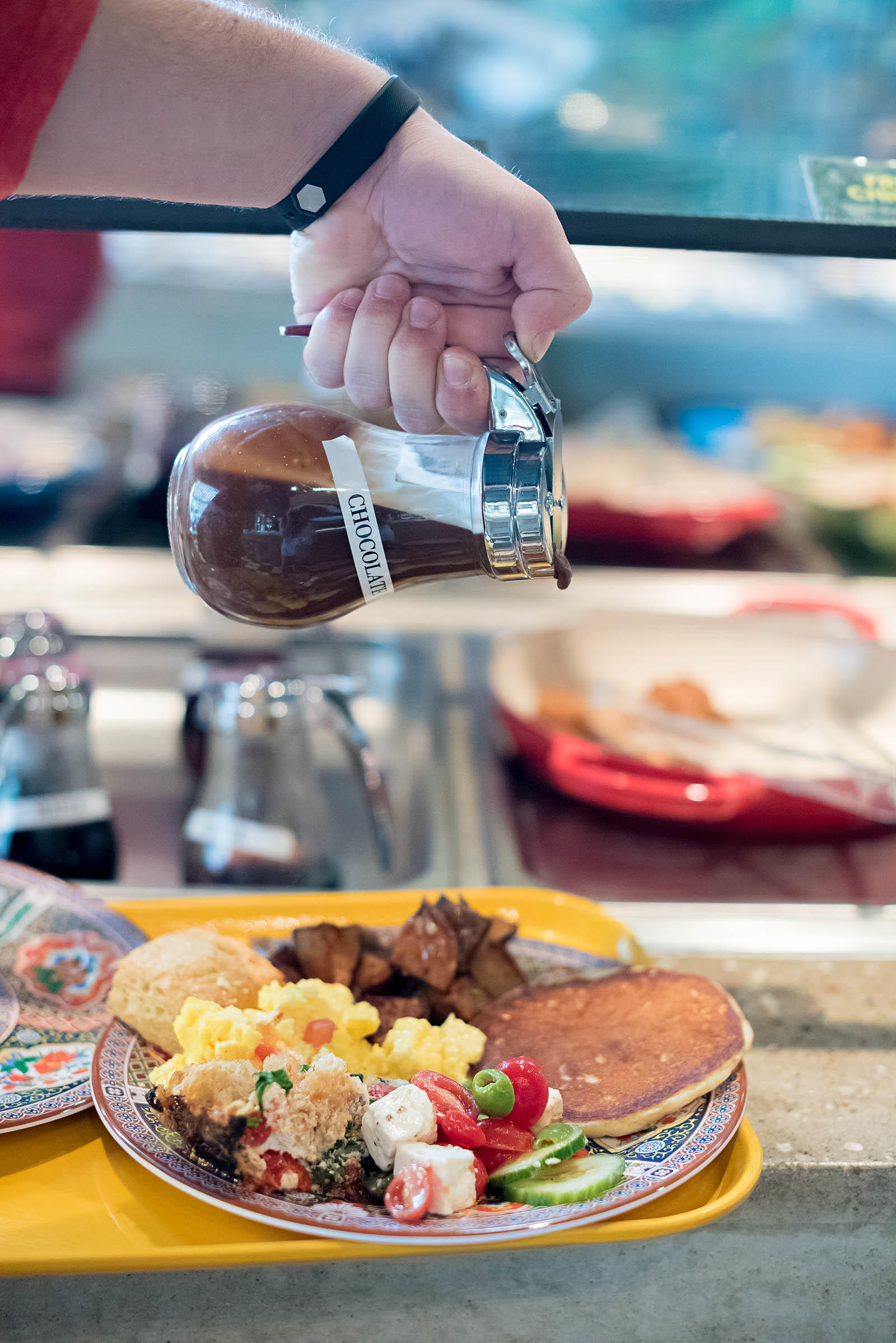 There's even CHOCOLATE SYRUP available!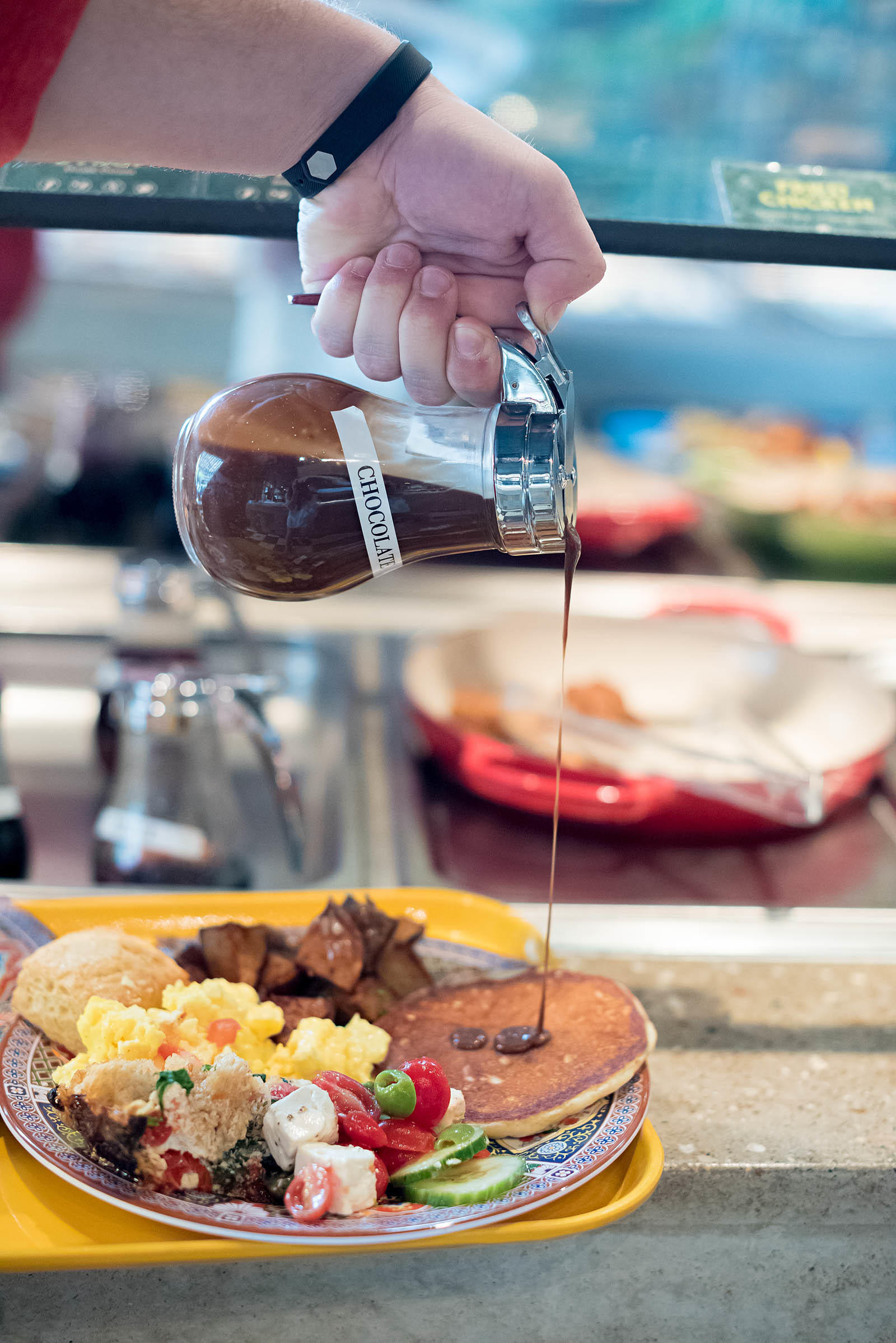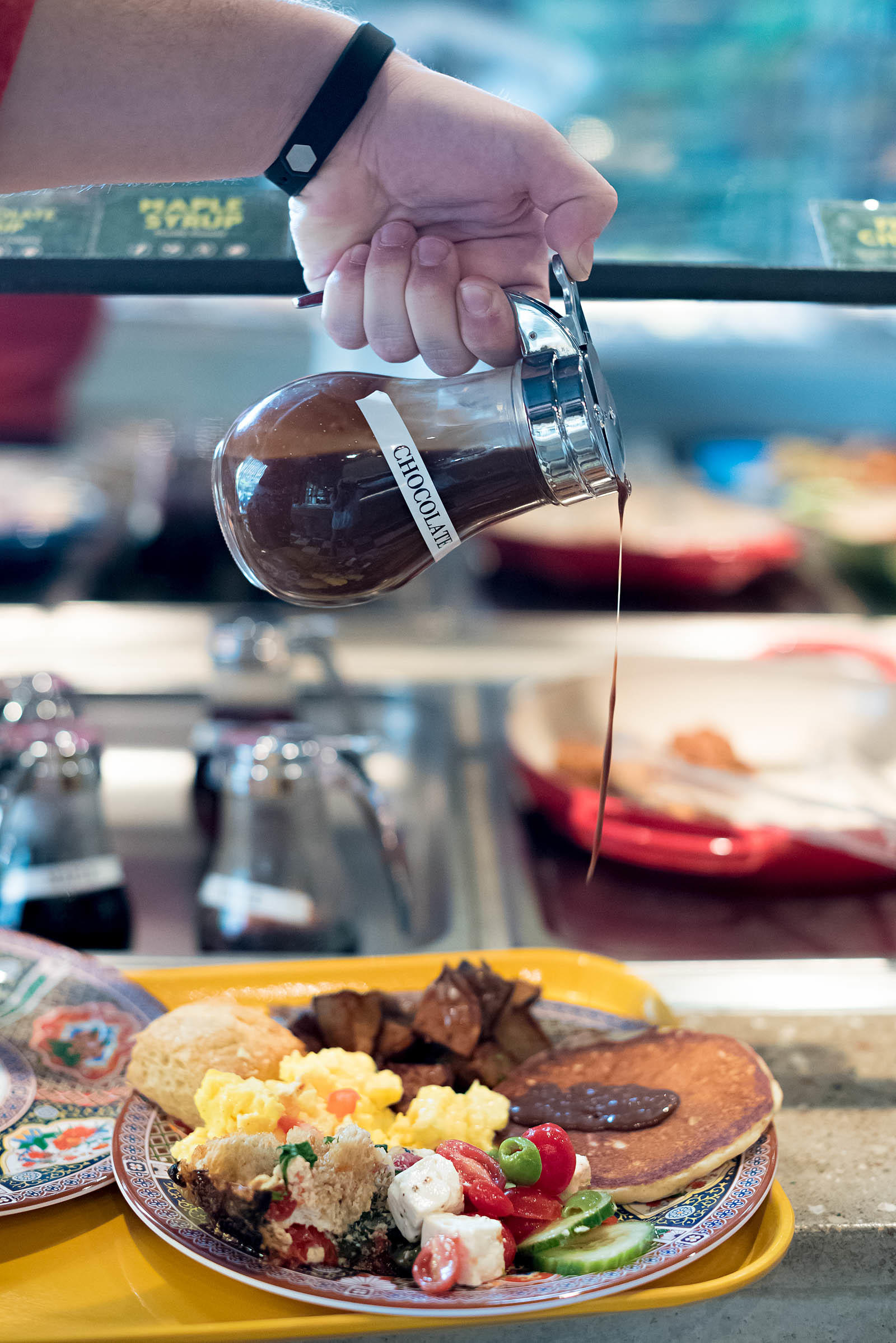 Which should be applied generously to any pancakes if you're a chocolate-lover like me.
And if we're talking about sauces to douse your brunch in, I couldn't dare forget the addictive garlic aioli 3 Greens offers too! I swear this stuff could make an old shoe taste gourmet!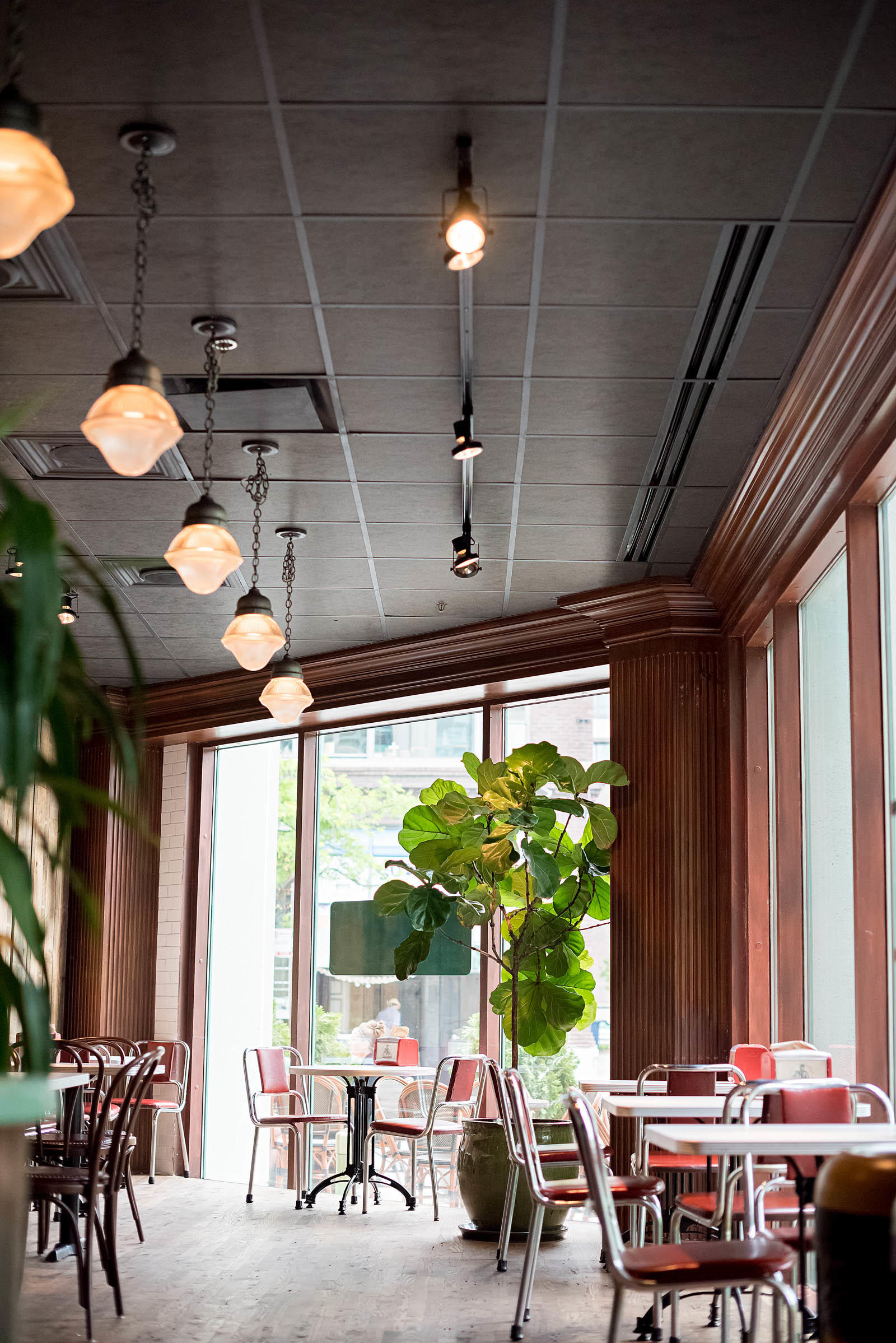 The seating area itself feels like a chic mixture of school cafeteria and old-school deli.
Once you grab a seat you can go ahead and DIVE IN! No waiting for your order to "arrive" (a huge plus for the impatient ones in your brunch crowd).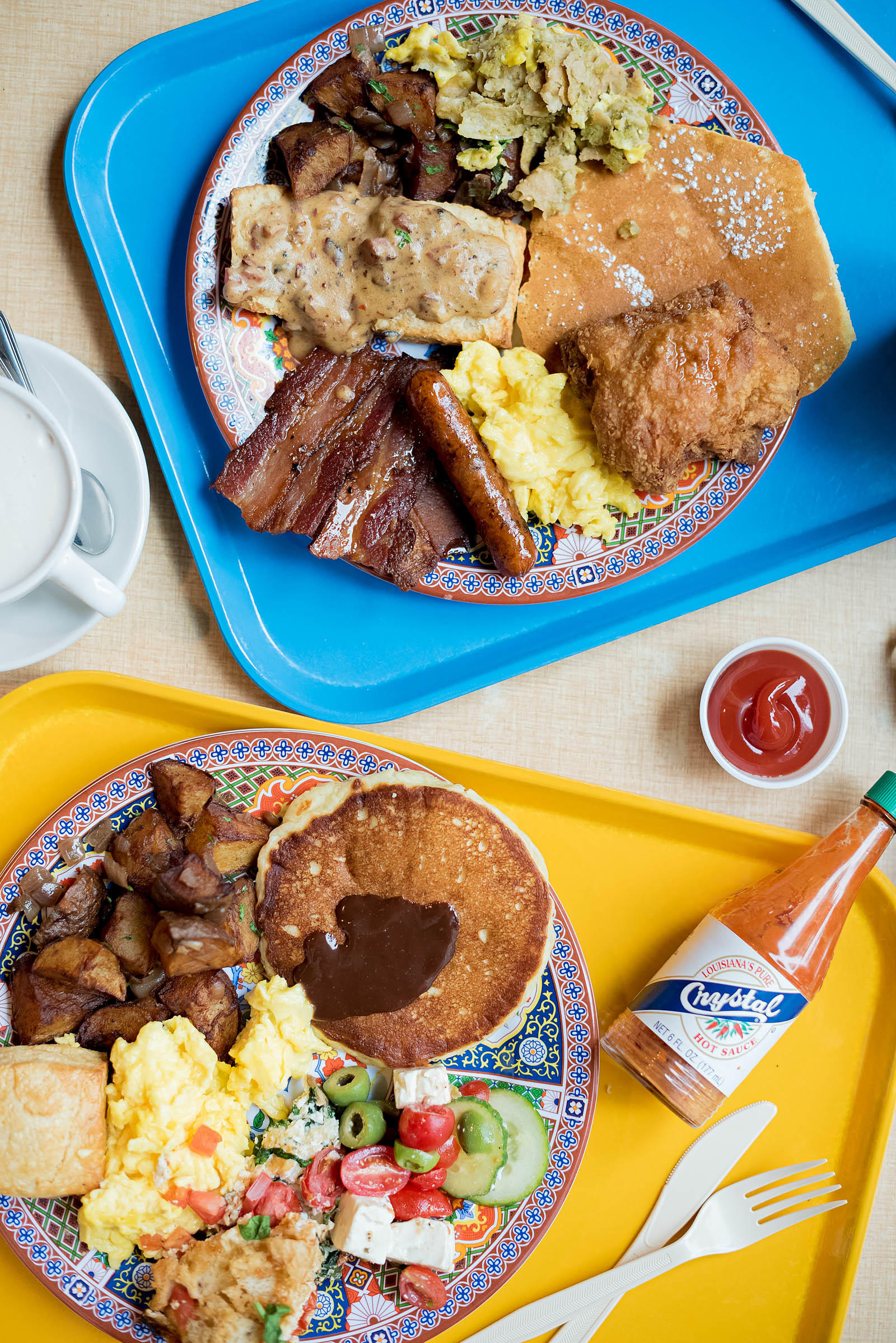 Don't you want to lick the screen right about now?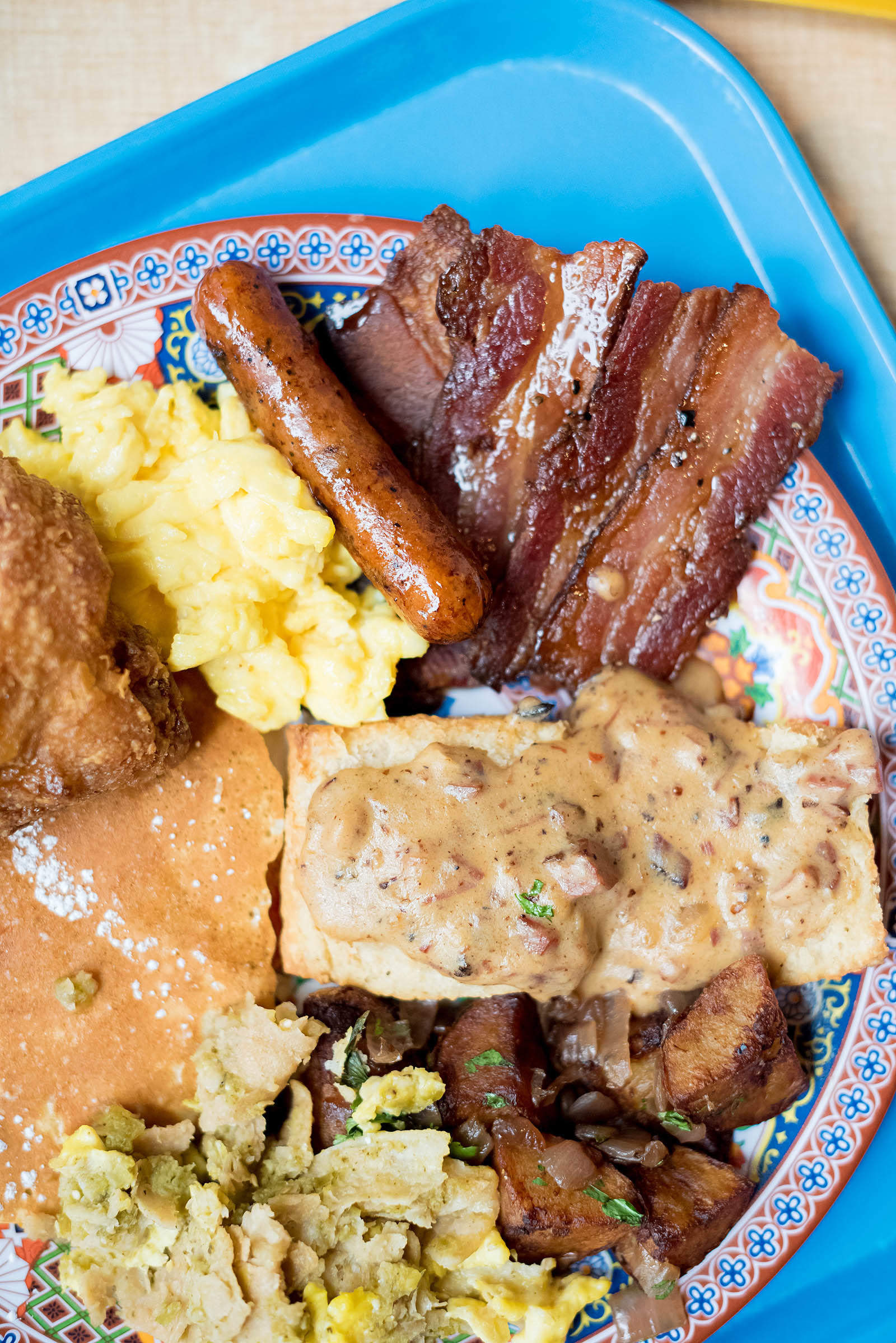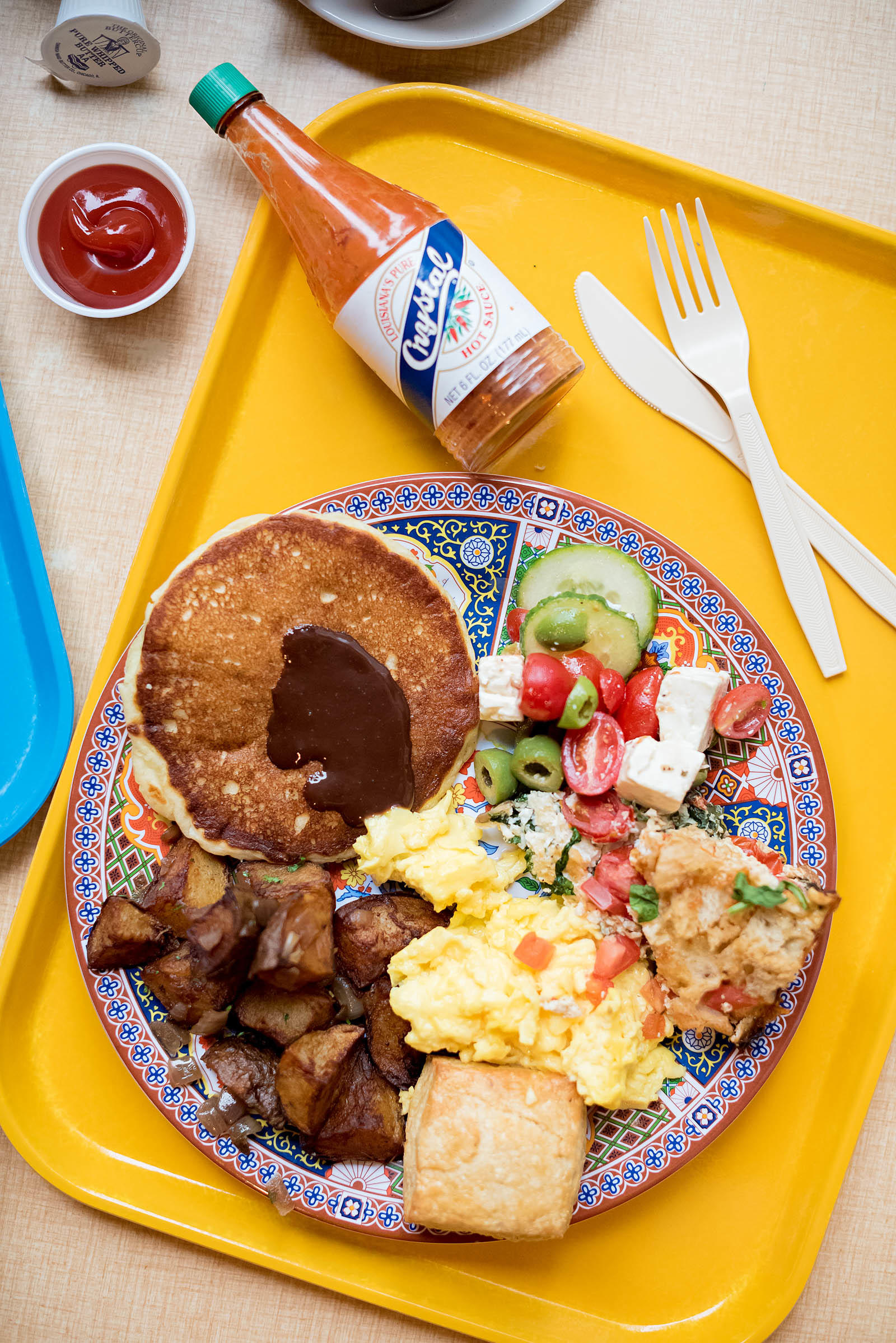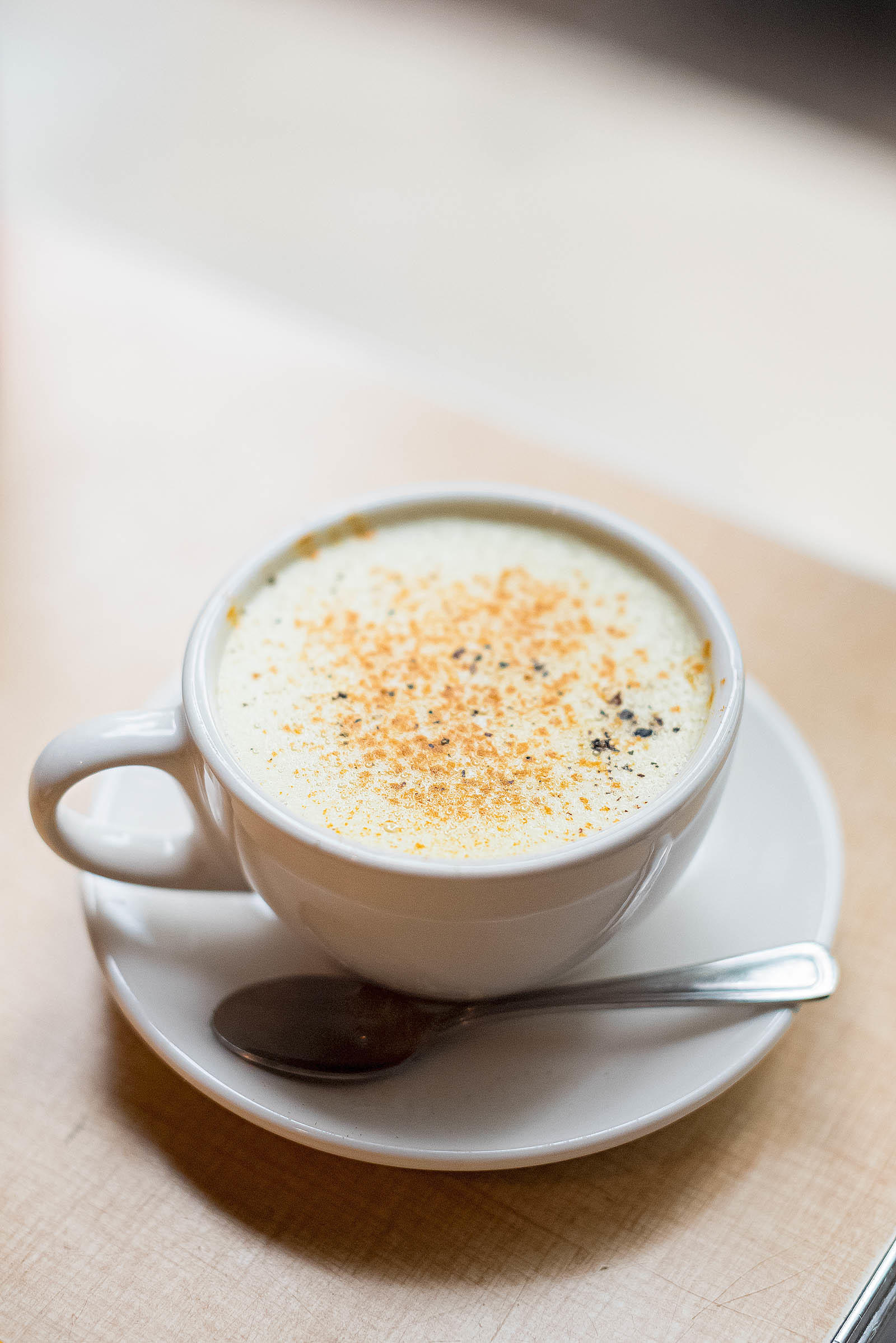 Lately I can't seem to get enough of 3 Greens Market's Almond Tumeric Chai Lattes. I became obsessed with chai after living in India for a few months back in 2007 and this blend is one of the most unique options I've had in Chicago. The tumeric adds a major health boost too!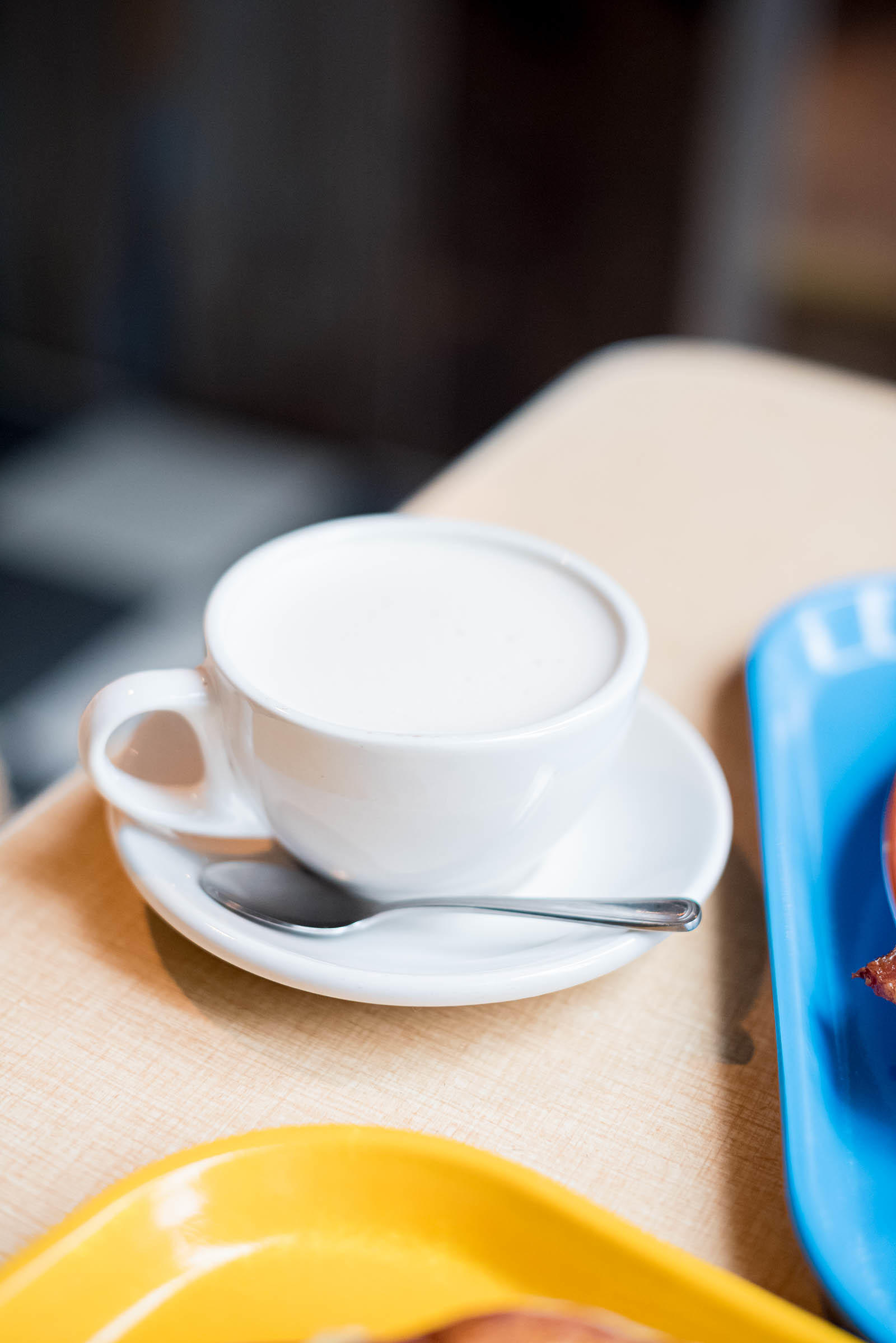 But in case you need something a LITTLE bit stronger, their selection of boozy steamers have you covered too…
Hot White Russian, anyone?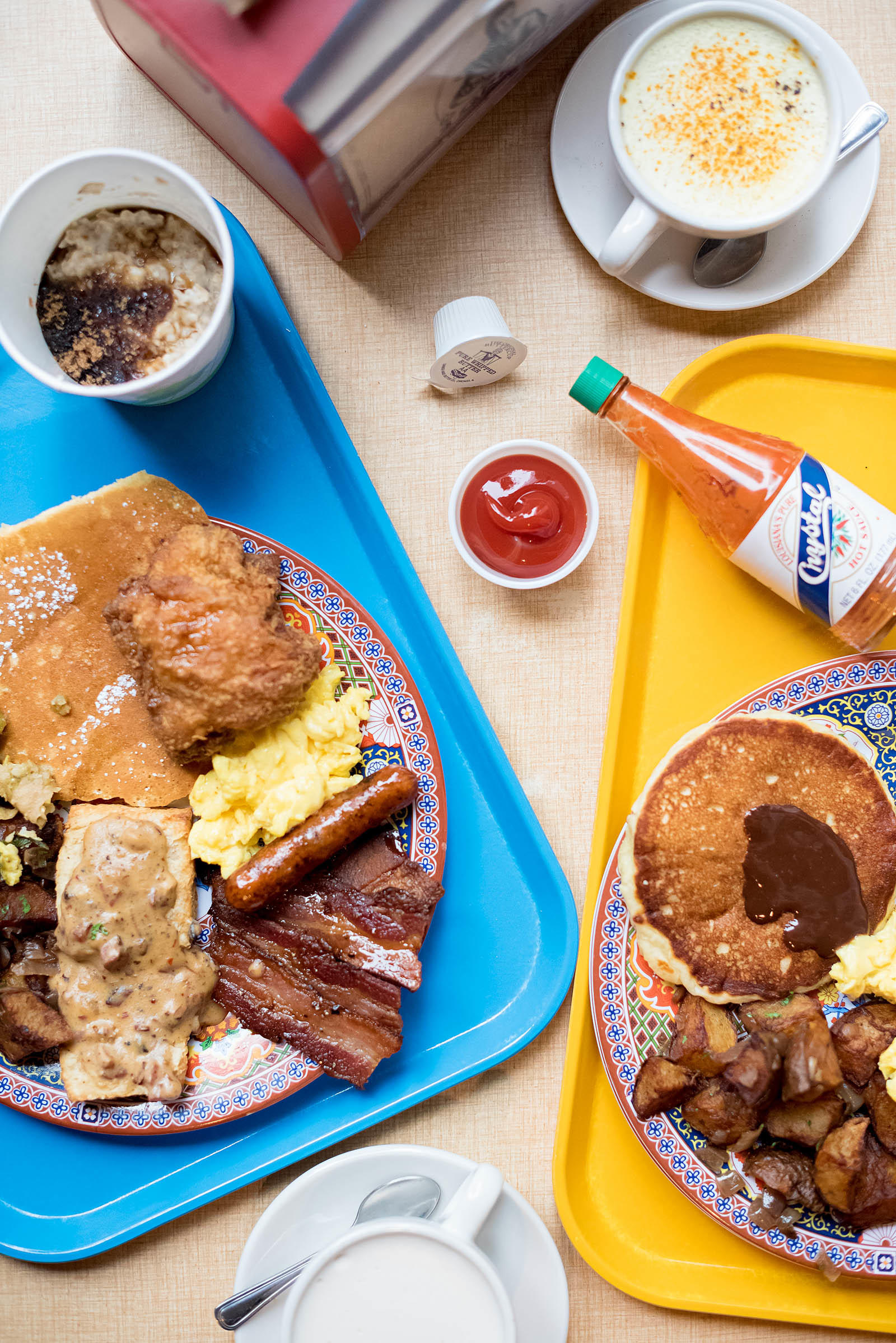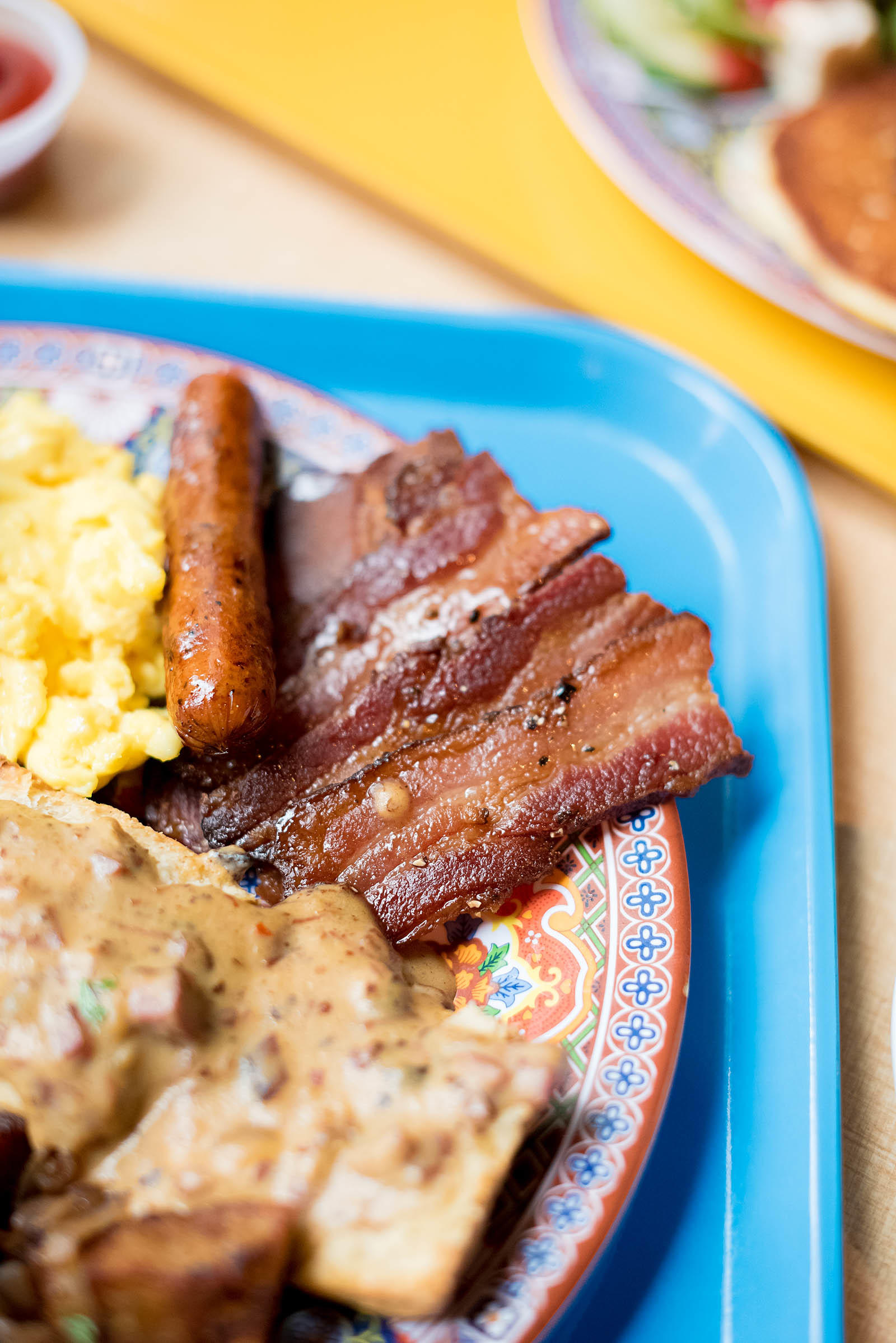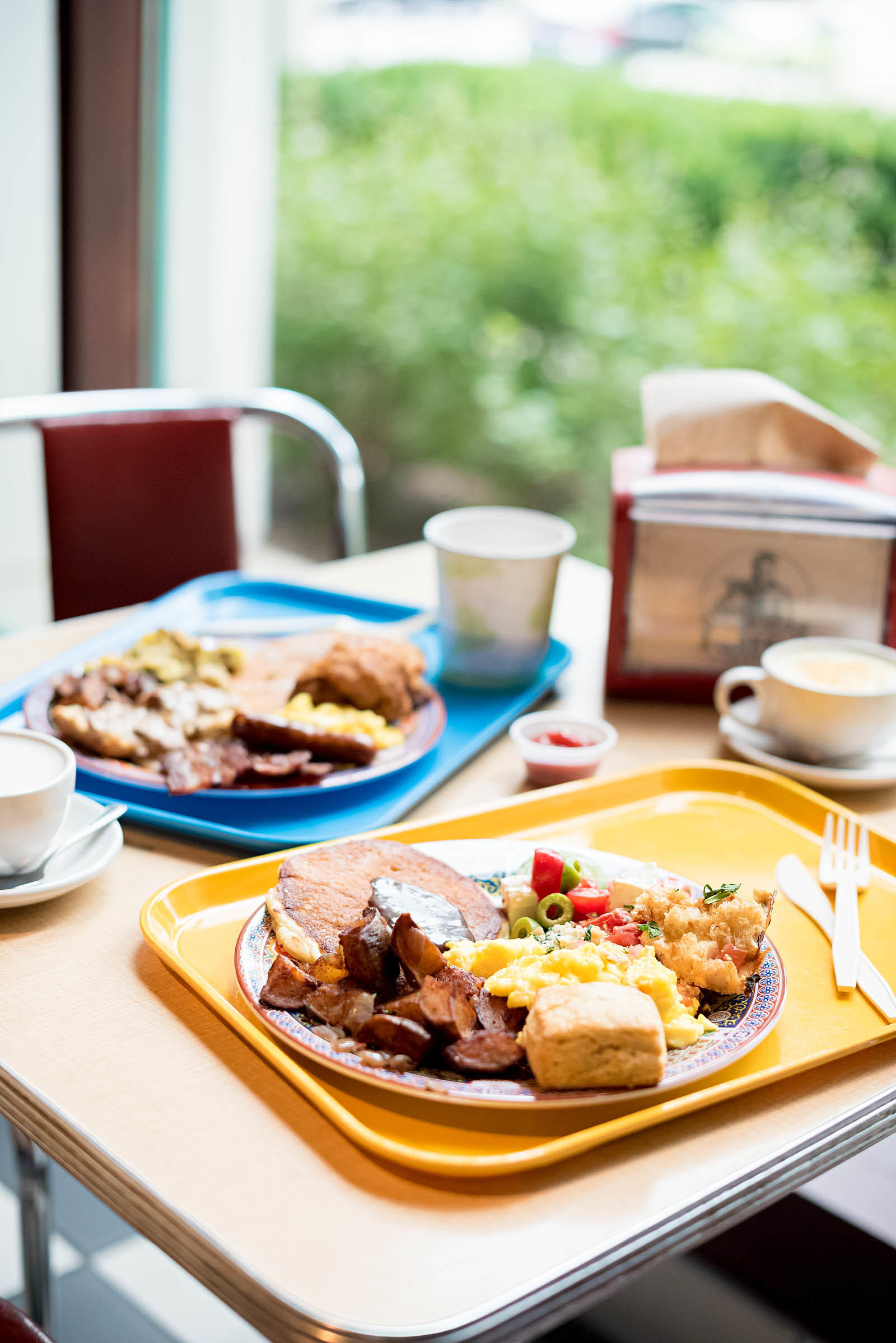 3 Greens Market serves brunch from 10 am to 3 pm Saturdays and Sundays (if only they served it EVERY. DAY.).
Be sure to add it to the top of your "must try" list, especially for those weekend mornings when no one can agree where to go. You'll be met with an impressive display of gourmet options that's bound to please even the most particular of palates.
Disclosure: I received a complimentary meal to facilitate this post. Review and all opinions are my own.