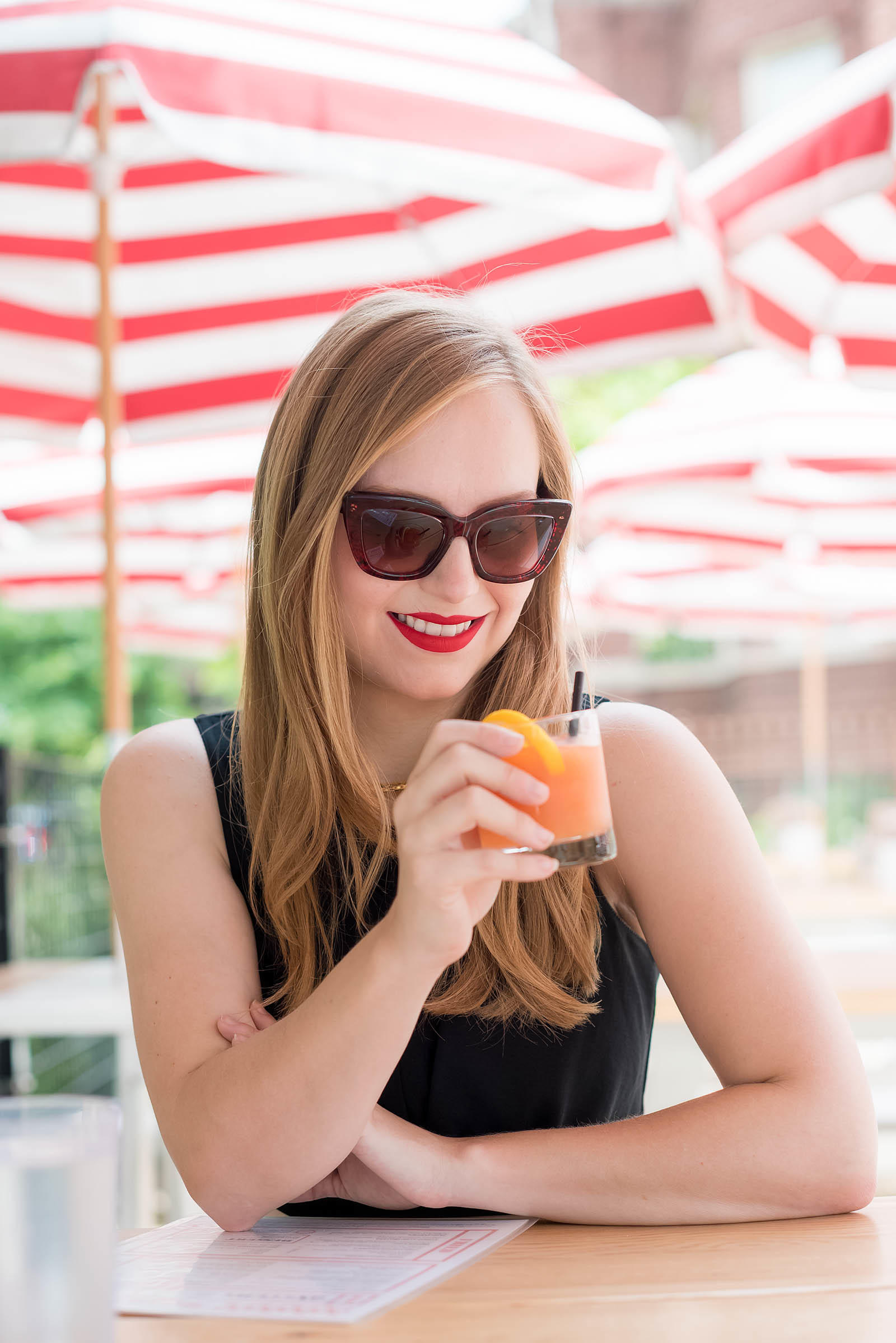 Whenever people ask me about my favorite Chicago summer patio, I always direct them to Parson's Chicken and Fish.
With an entire menu of frozen cocktails and a large, private patio (complete with its own ping-pong table!), it's hard to think of any Chicago restaurant that's more fun to eat at in summer.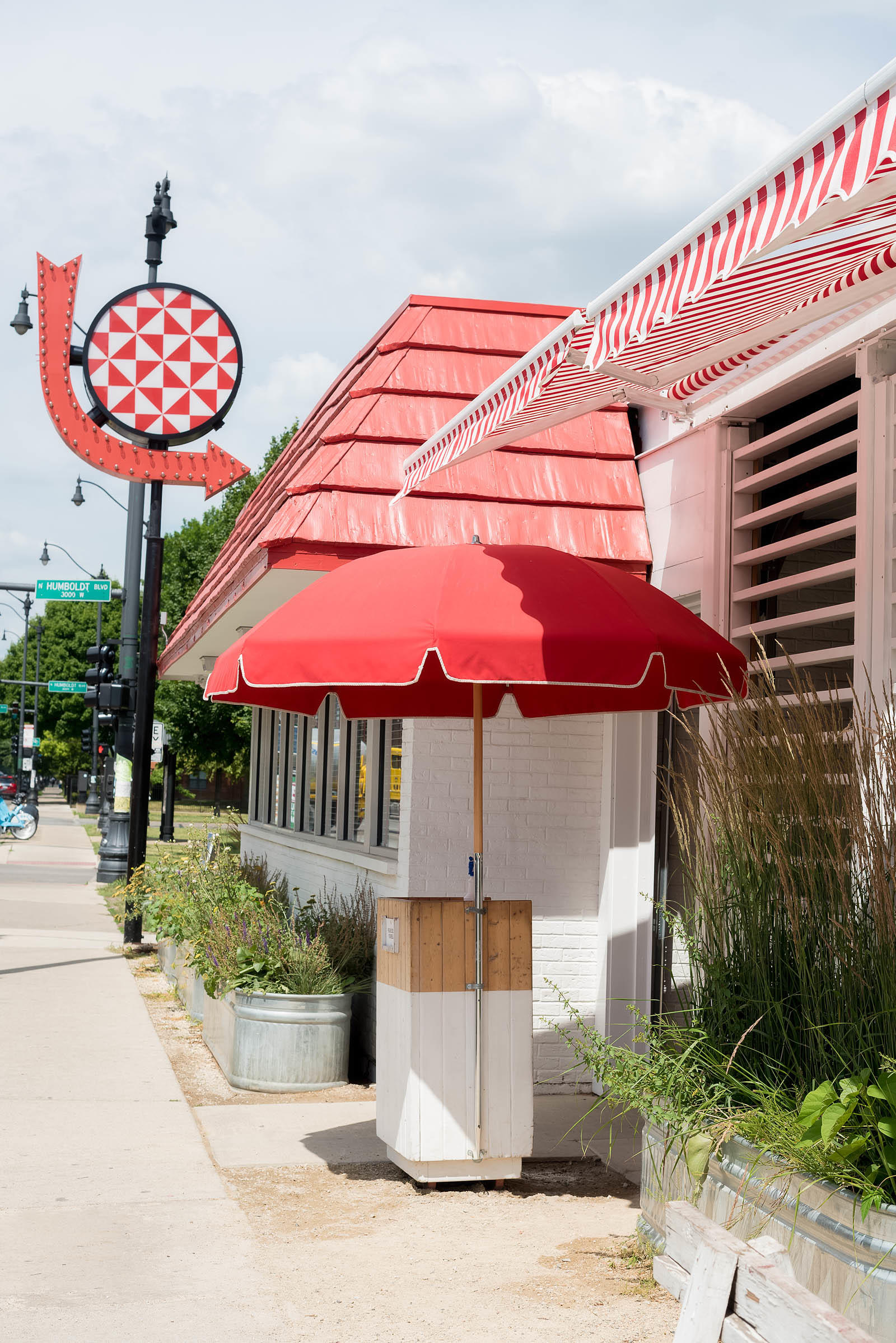 Located just south of Logan Square, Parson's Chicken & Fish has been one of my favorite spots for YEARS — certainly for much longer than I've been blogging! So I'm thrilled to finally be officially sharing this awesome spot with you.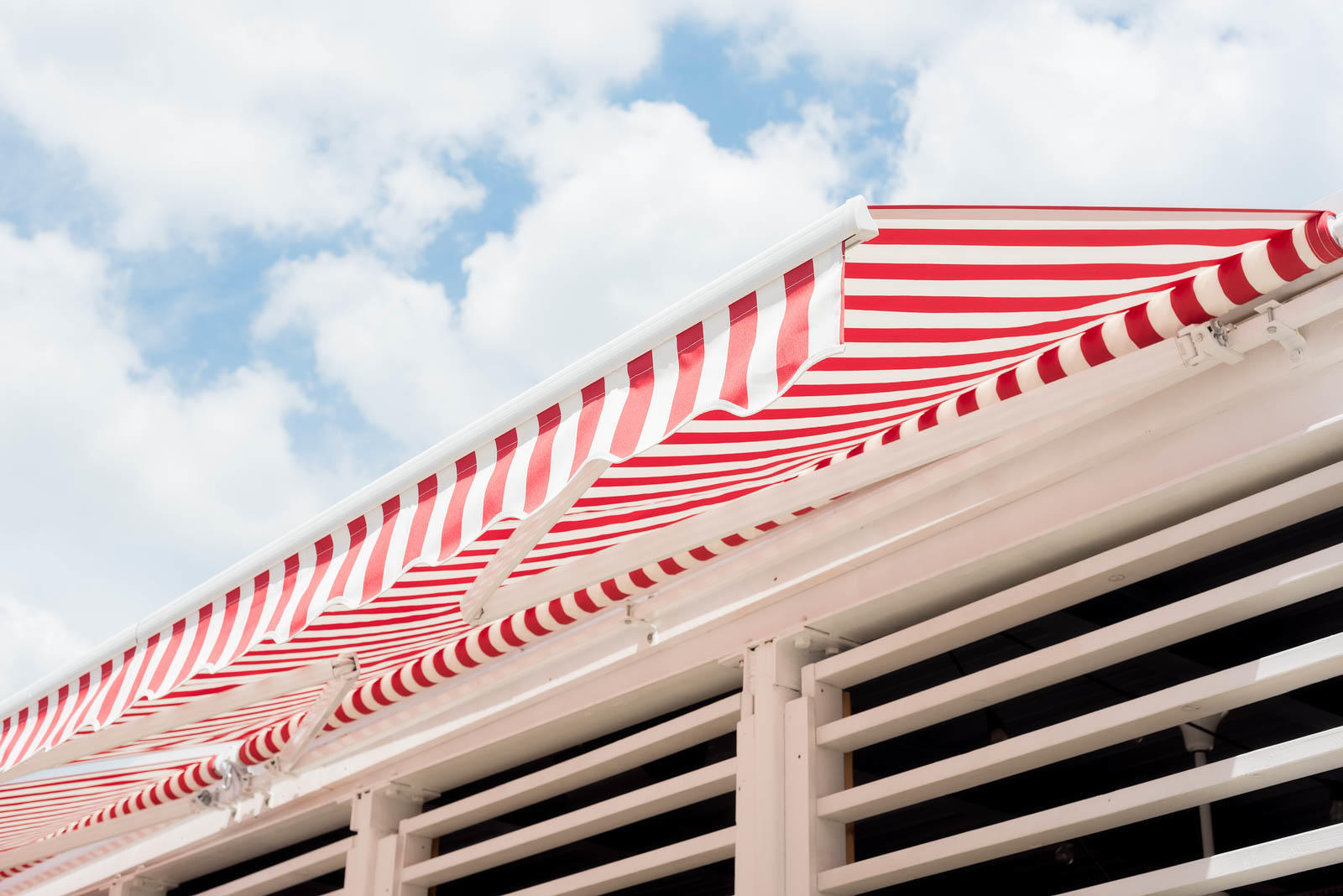 You can't possibly miss it driving by thanks to the enormous red and white striped awnings and white-shuttered building.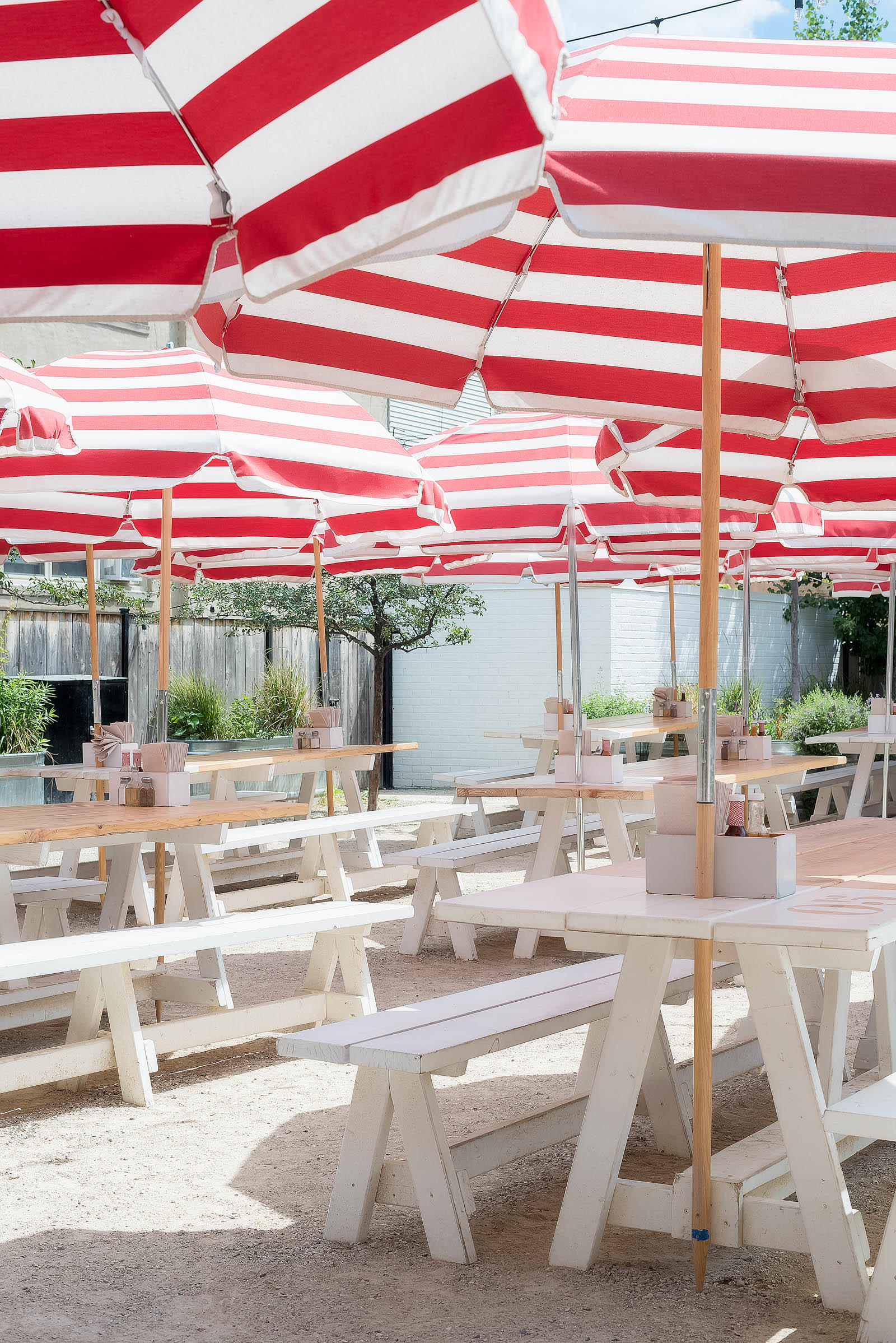 While the restaurant itself is a cute, bright space to be sure, it's the Parson's patio that really wows.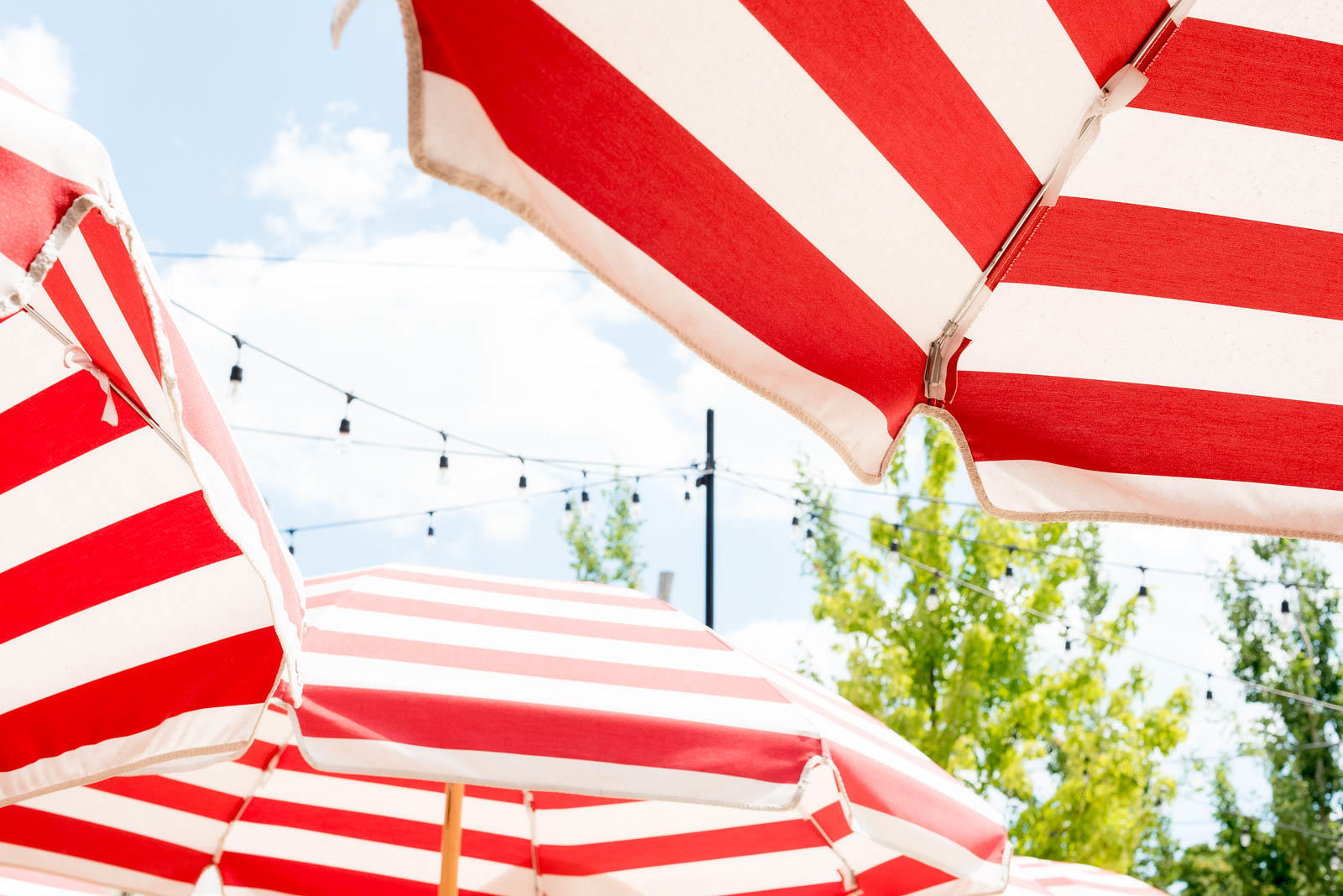 Bedecked in red and white striped umbrellas and plenty of twinkling lights, it's certainly one of the prettiest patios I know of. And completely free of the pretension so many other chic patios suffer from here in Chicago.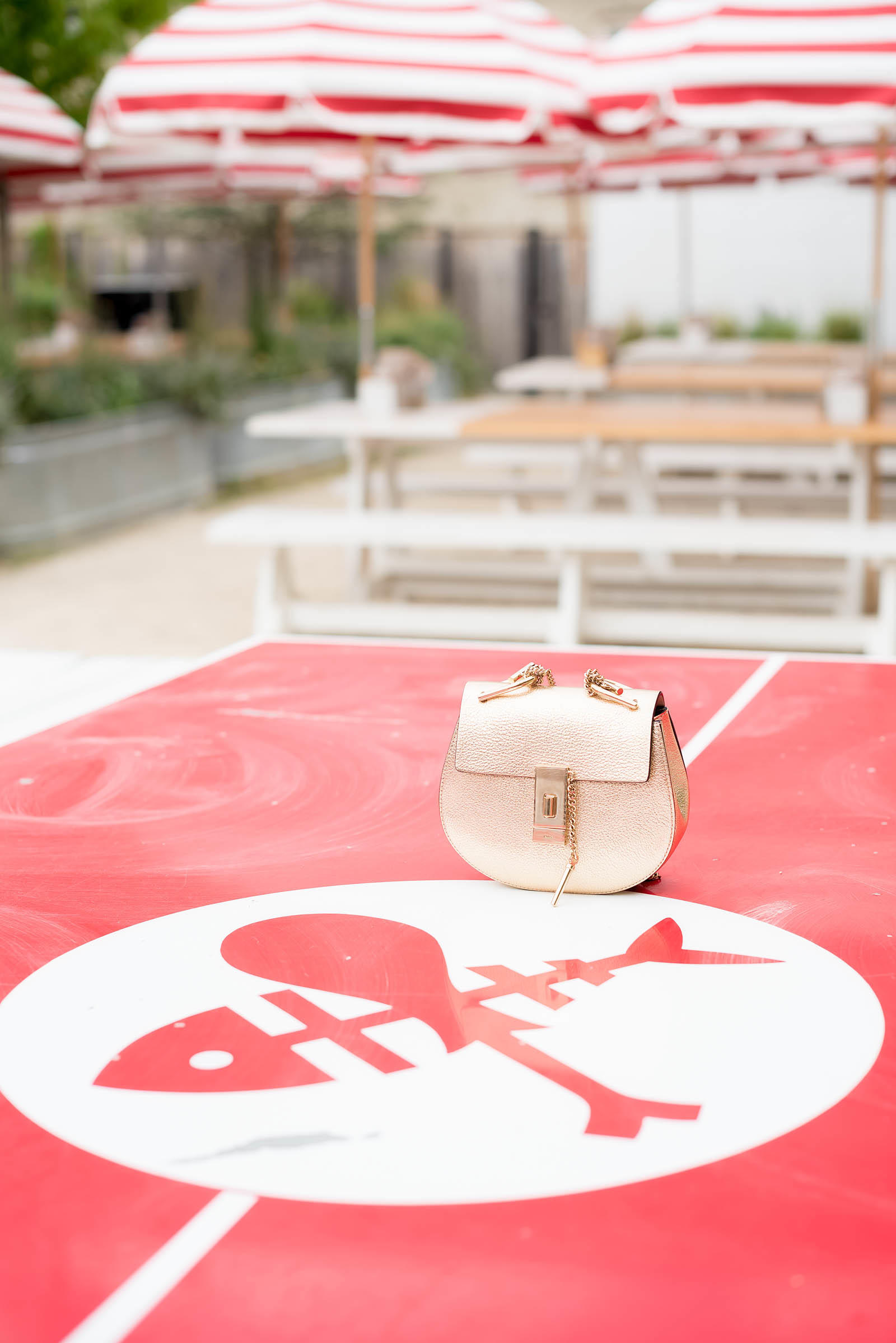 They even have their own custom ping-pong table in back!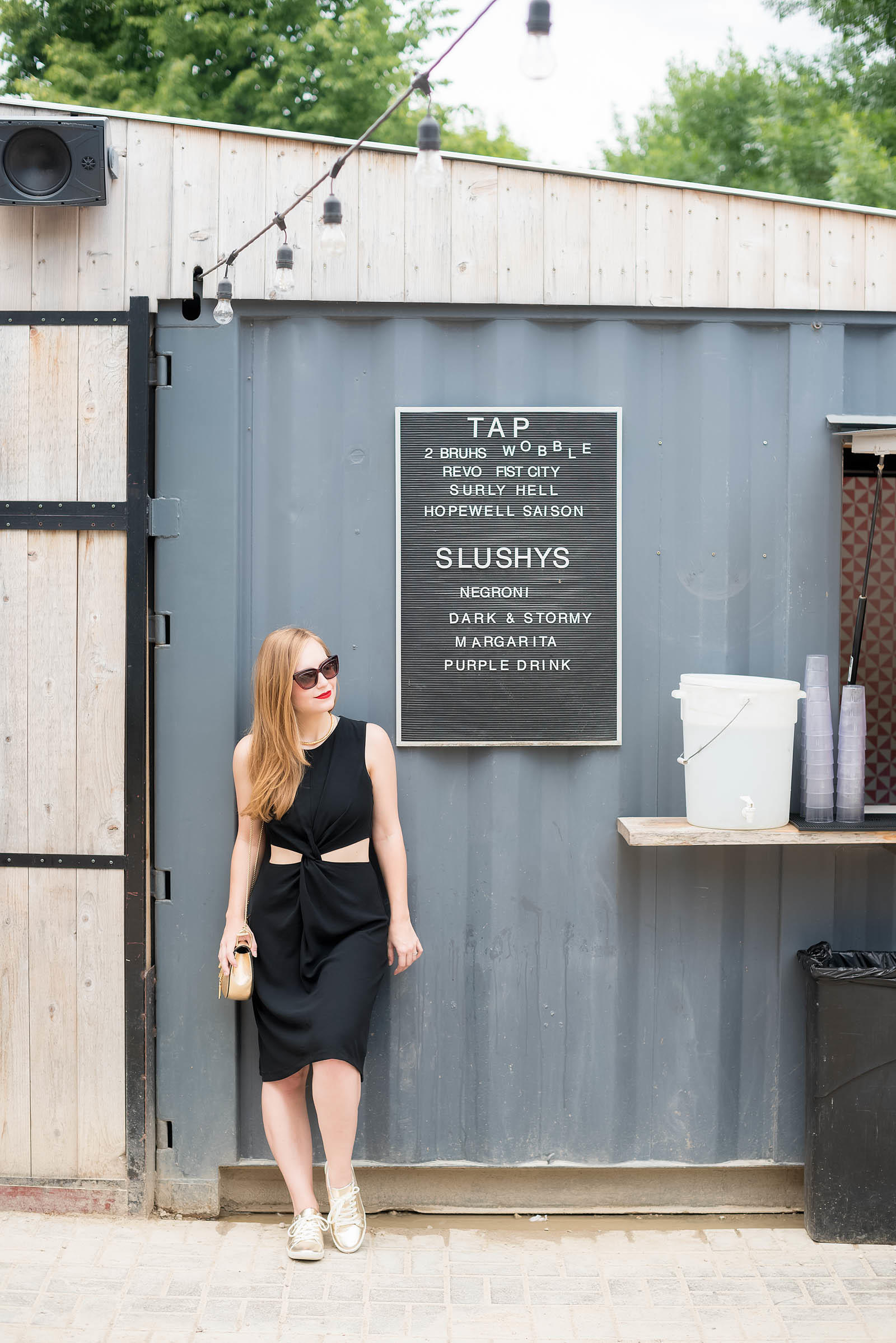 The enormous patio is centered around a massive bar offering plenty of cocktail options.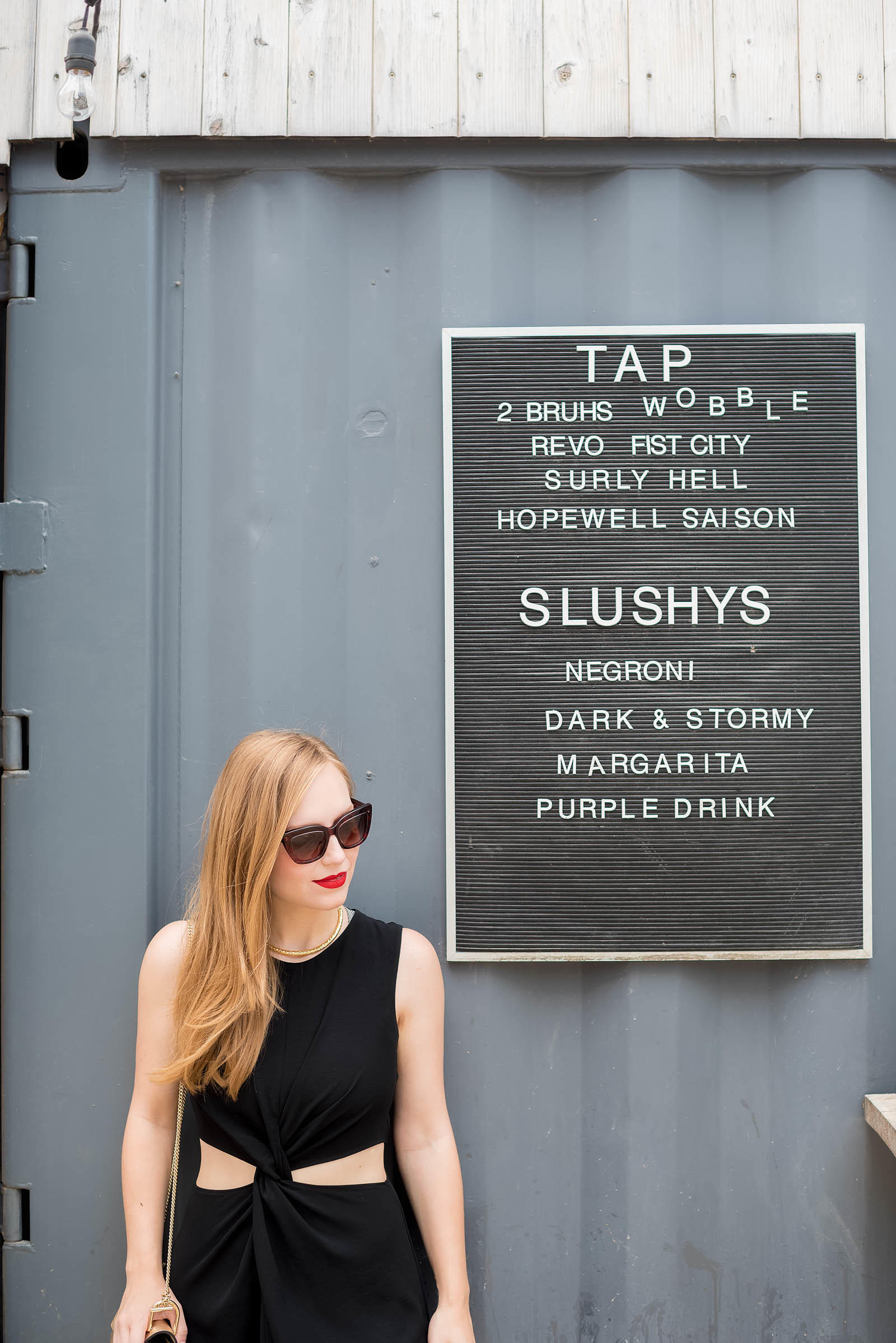 If you're anything like me, you'll IMMEDIATELY jump to their Slushy menu!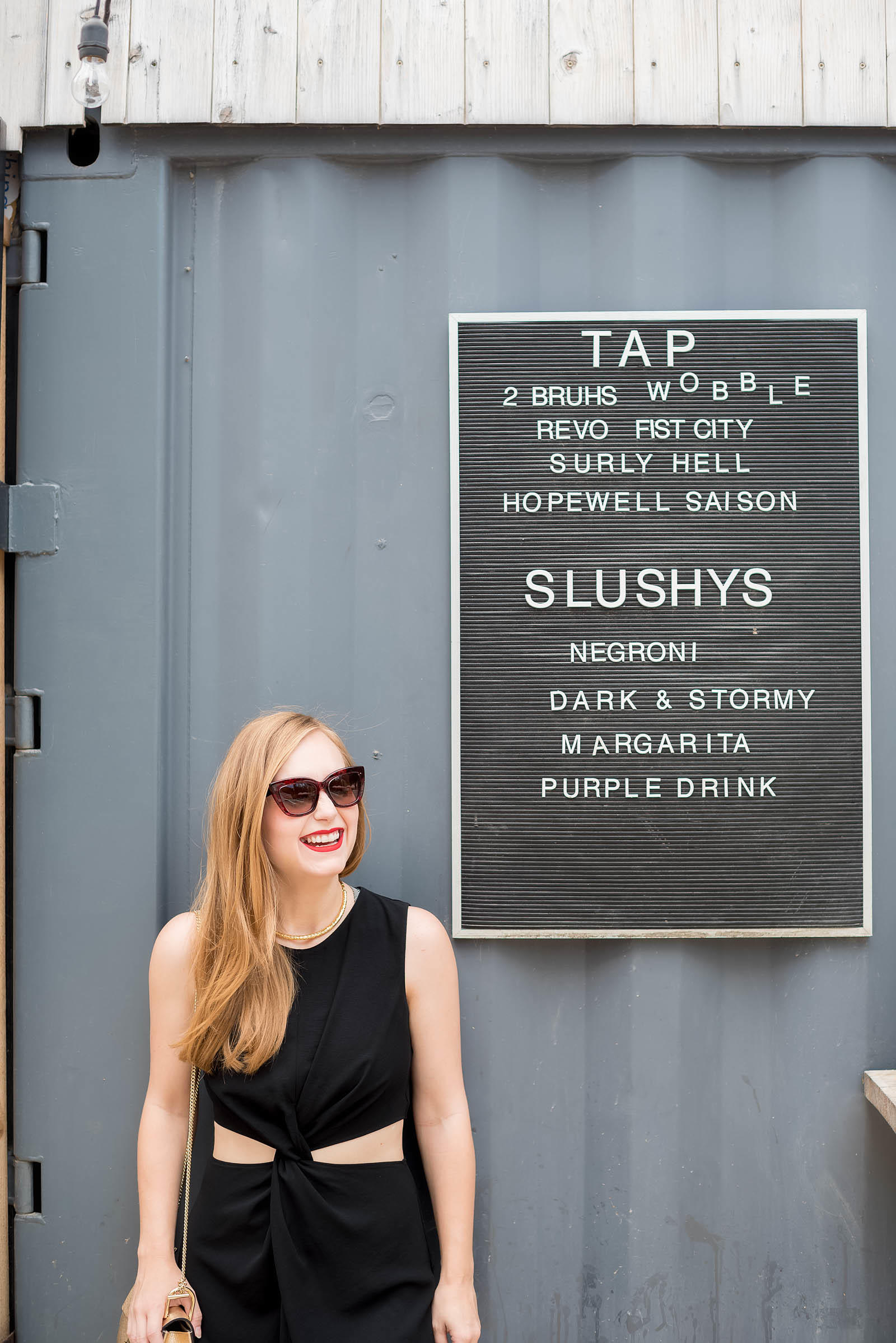 After my Rosé Wine Slushie Floats you had to know I love a good boozy, slushie!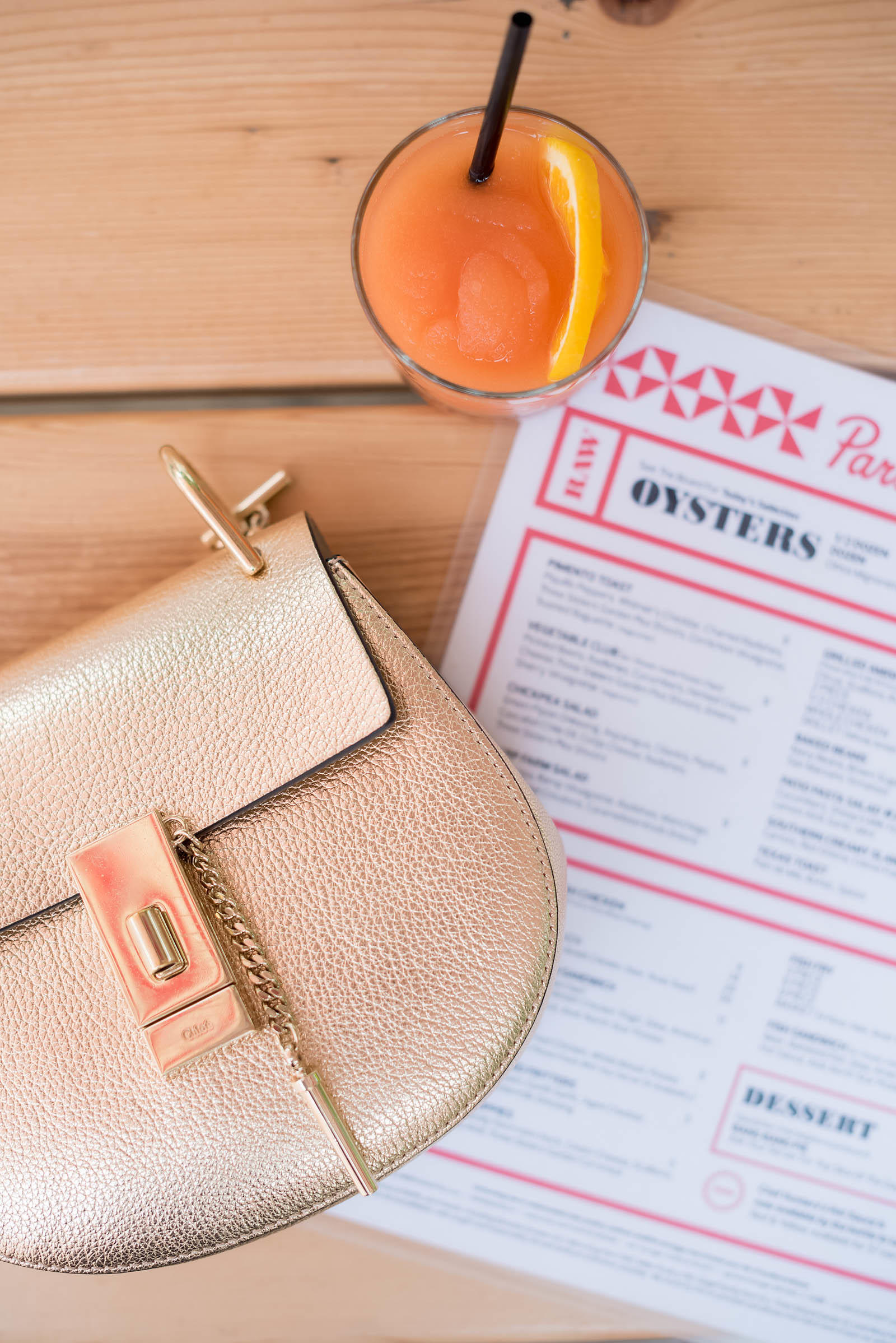 The first thing I always order at Parson's is one of their legendary Negroni Slushies. It's my favorite of the cocktail slushies but I promise you that ALL of them are positively delicious!
Boozy, with a bright citrus bite and a classic negroni bitter finish? I'll take two please!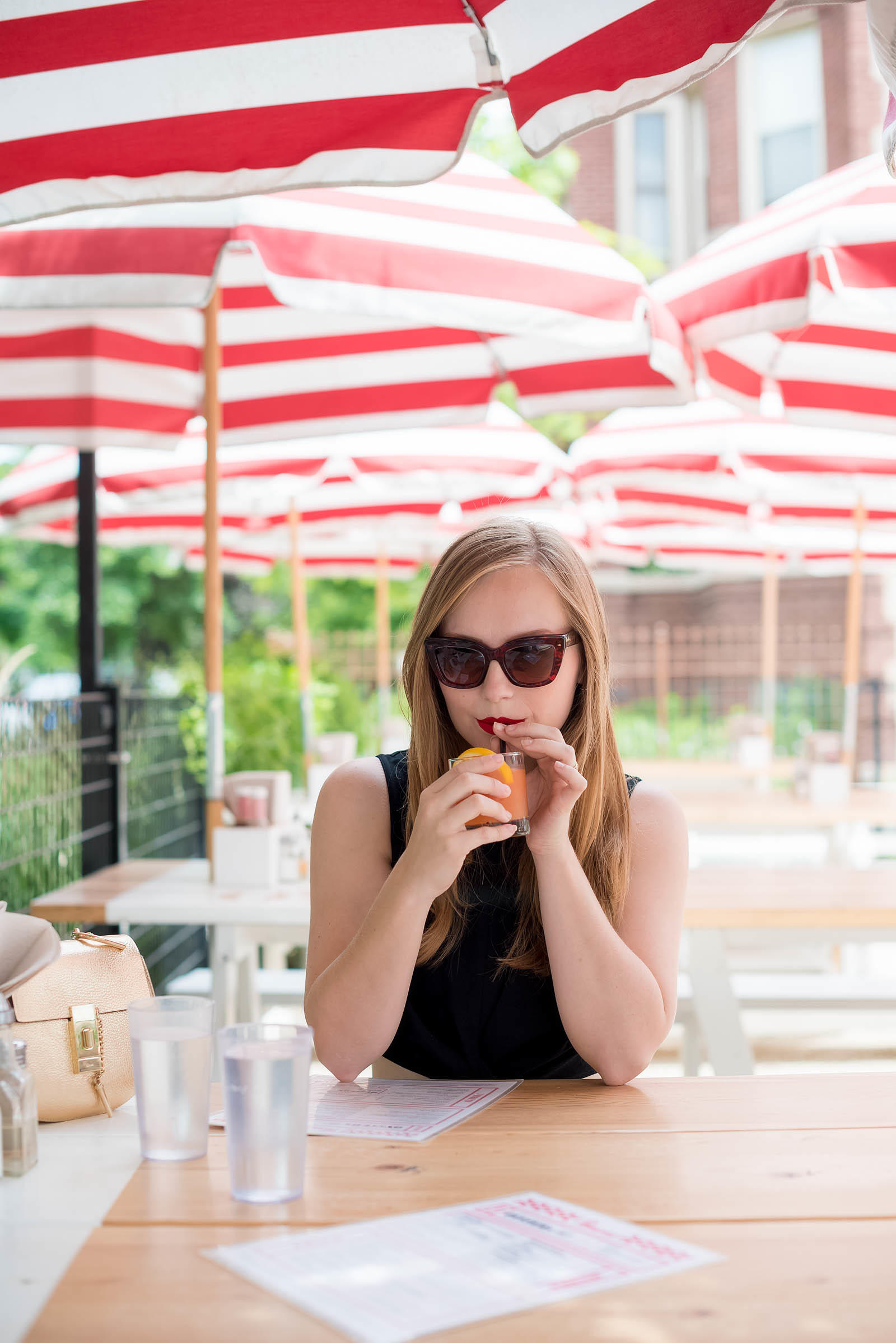 They're so ridiculously cooling on a hot summer day!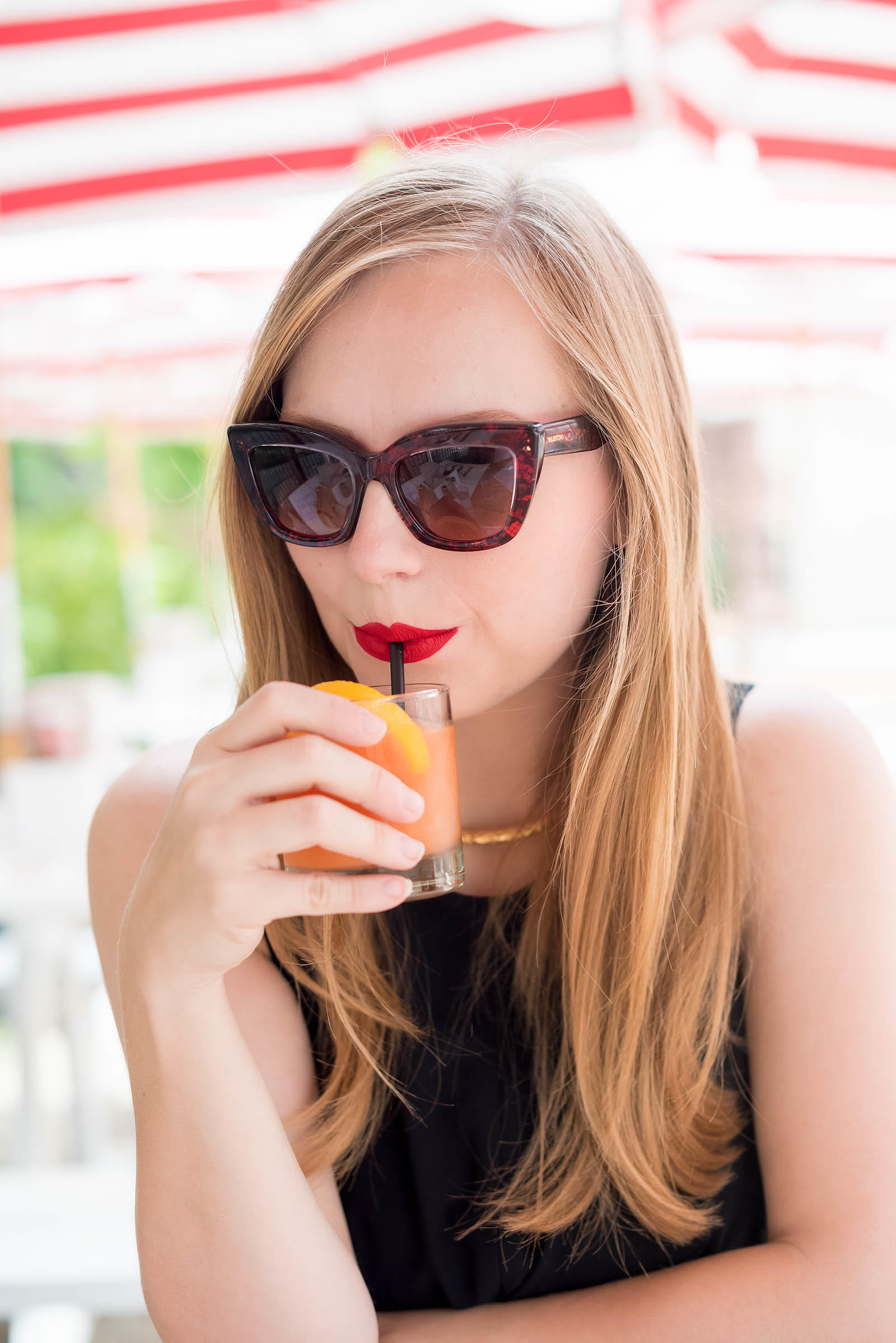 **SLURP**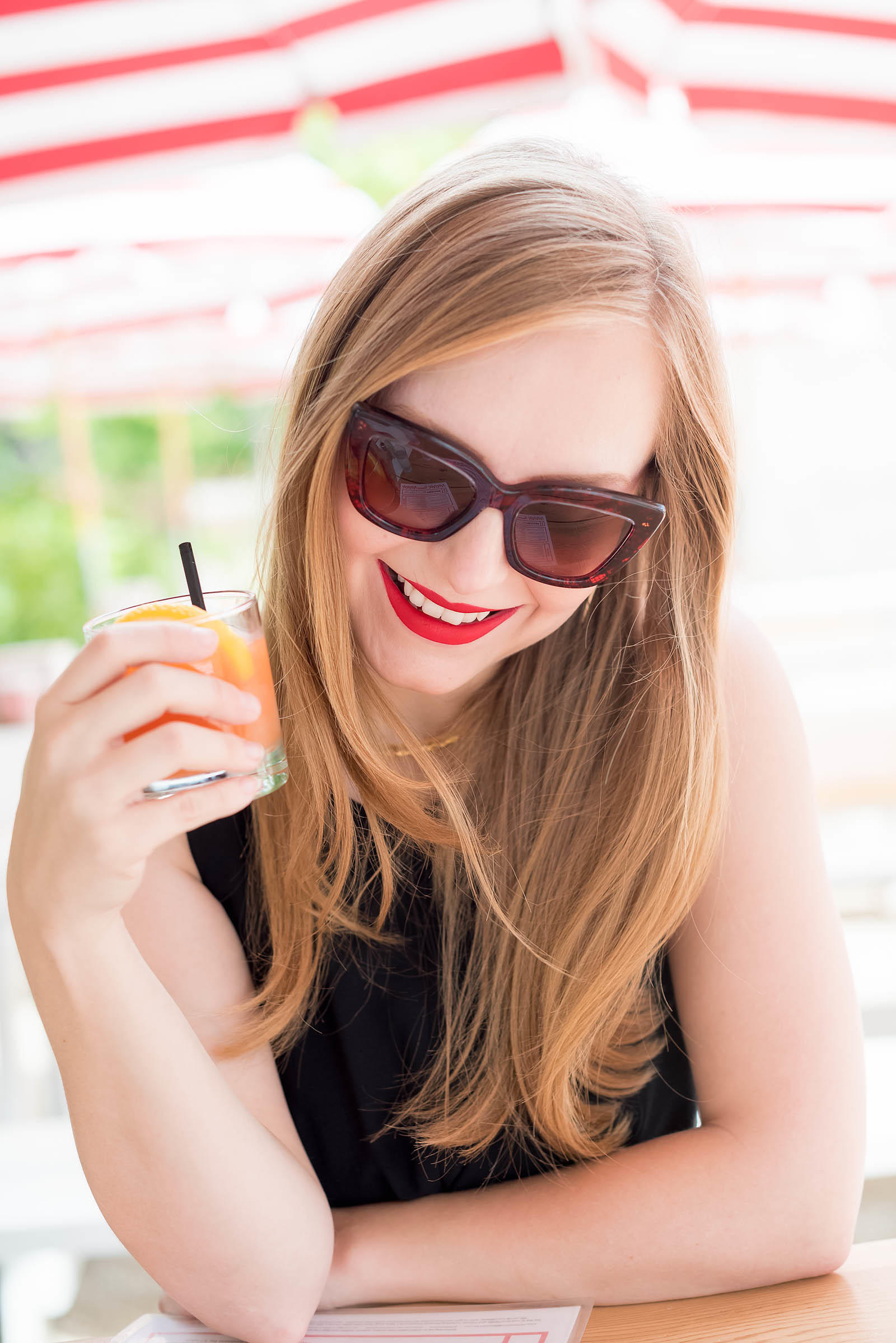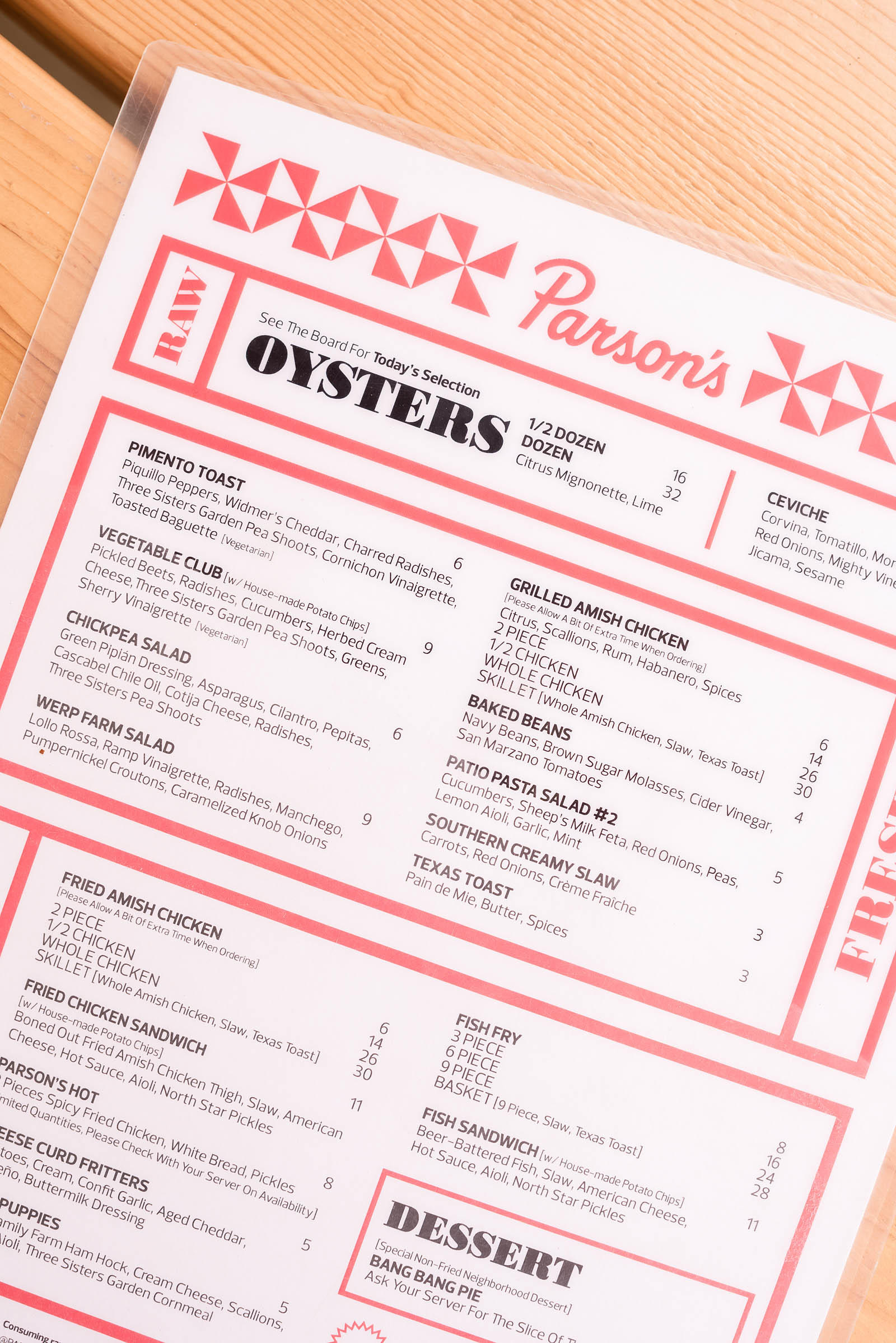 The menu itself is full of delicious comfort foods of all kinds, updated with chic ingredients to keep them interesting.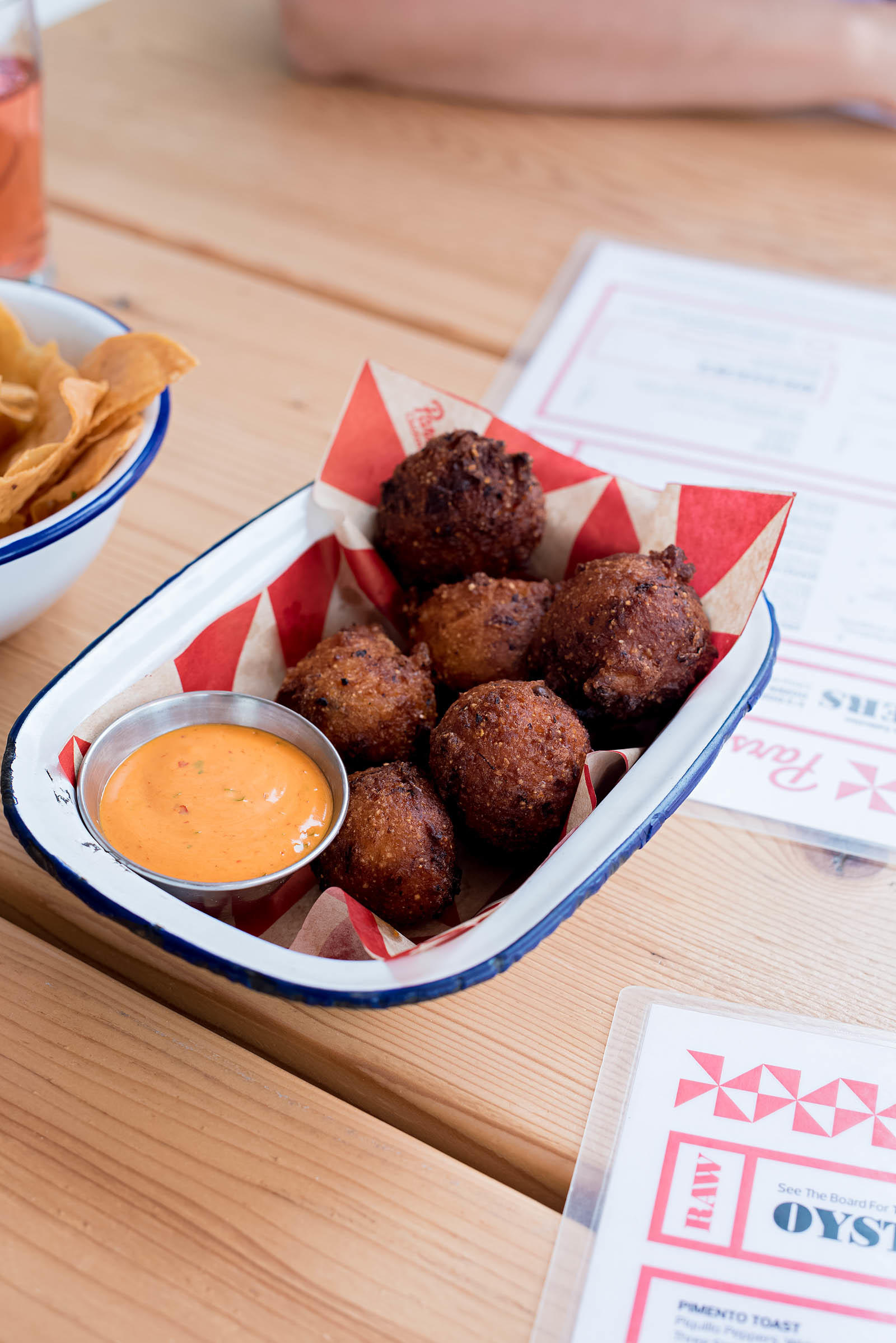 Hubby always like to start with the Hush Puppies.
Filled with ham hock, cream cheese, scallions, fried with a cornmeal crust and served with harissa aioli — these hush puppies are guaranteed to be different from any others you've tried!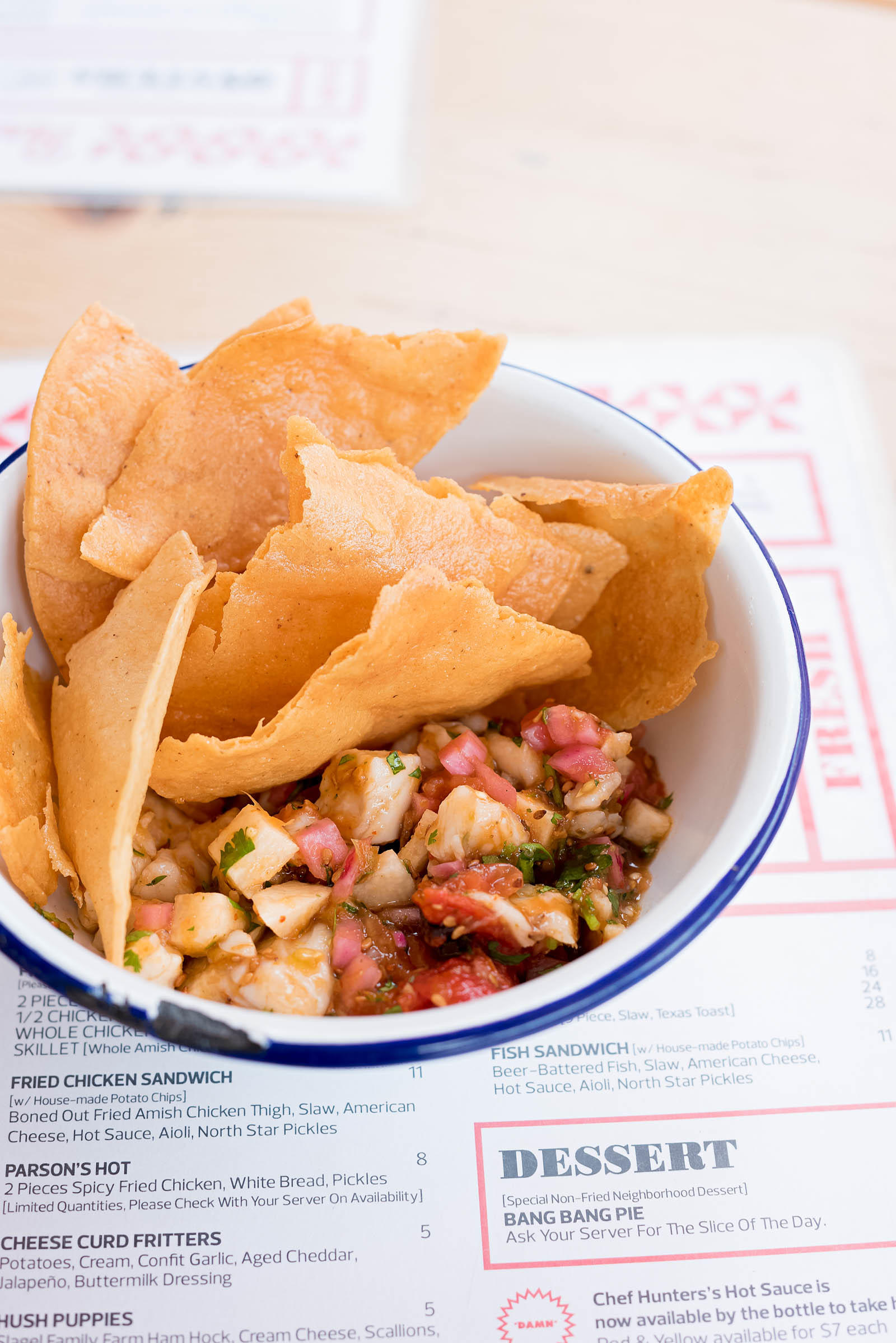 But my favorite starter is — of course — Parson's Ceviche! It is one of the foods I can't stop craving in summer after all!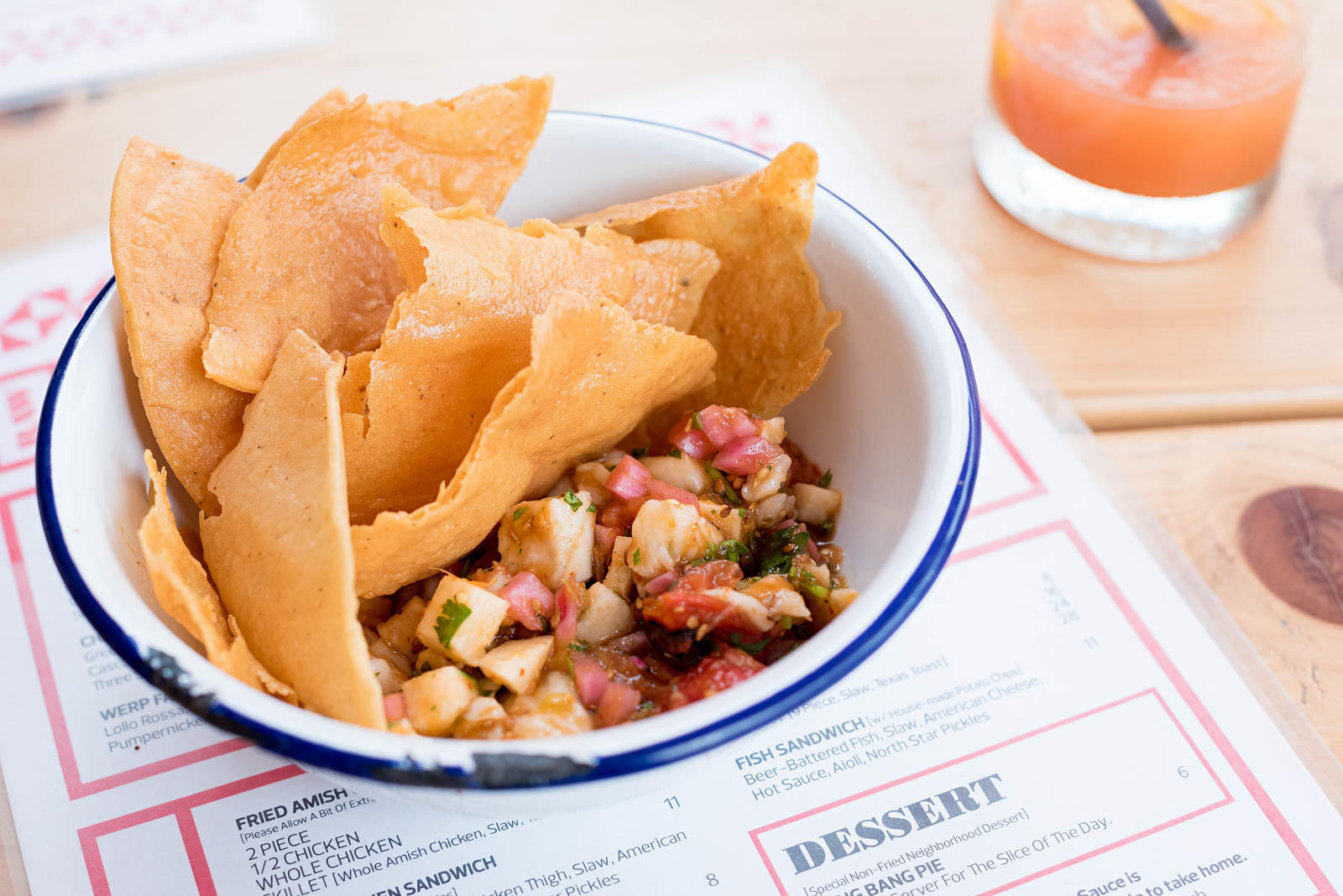 Made with corvina, tomatillo, morita, cilantro, red onions, tomatoes, jicama, and sesame, it's a beautifully refreshing ceviche that's a rainbow of colors and flavors.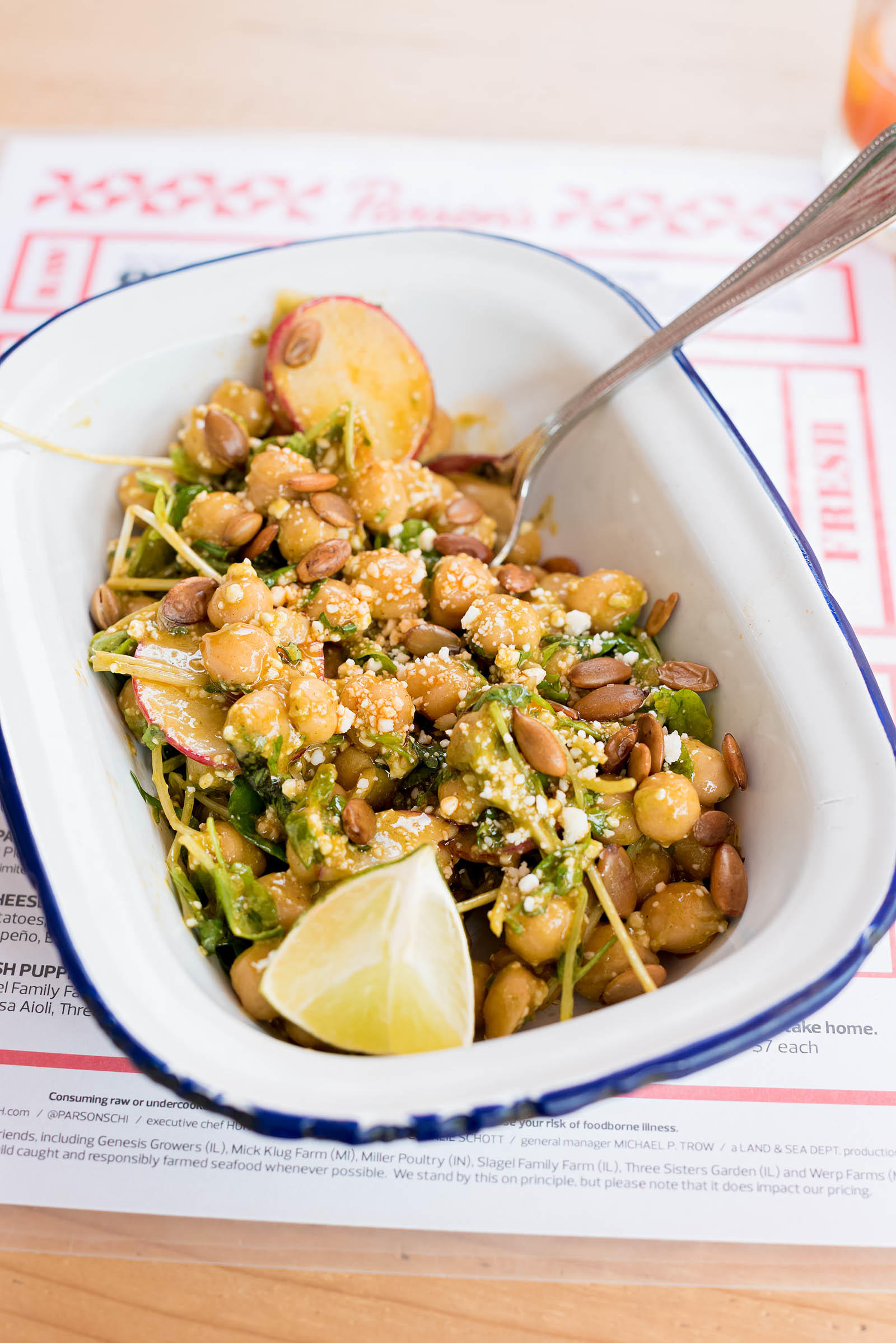 I also absolutely adore the Chickpea Salad.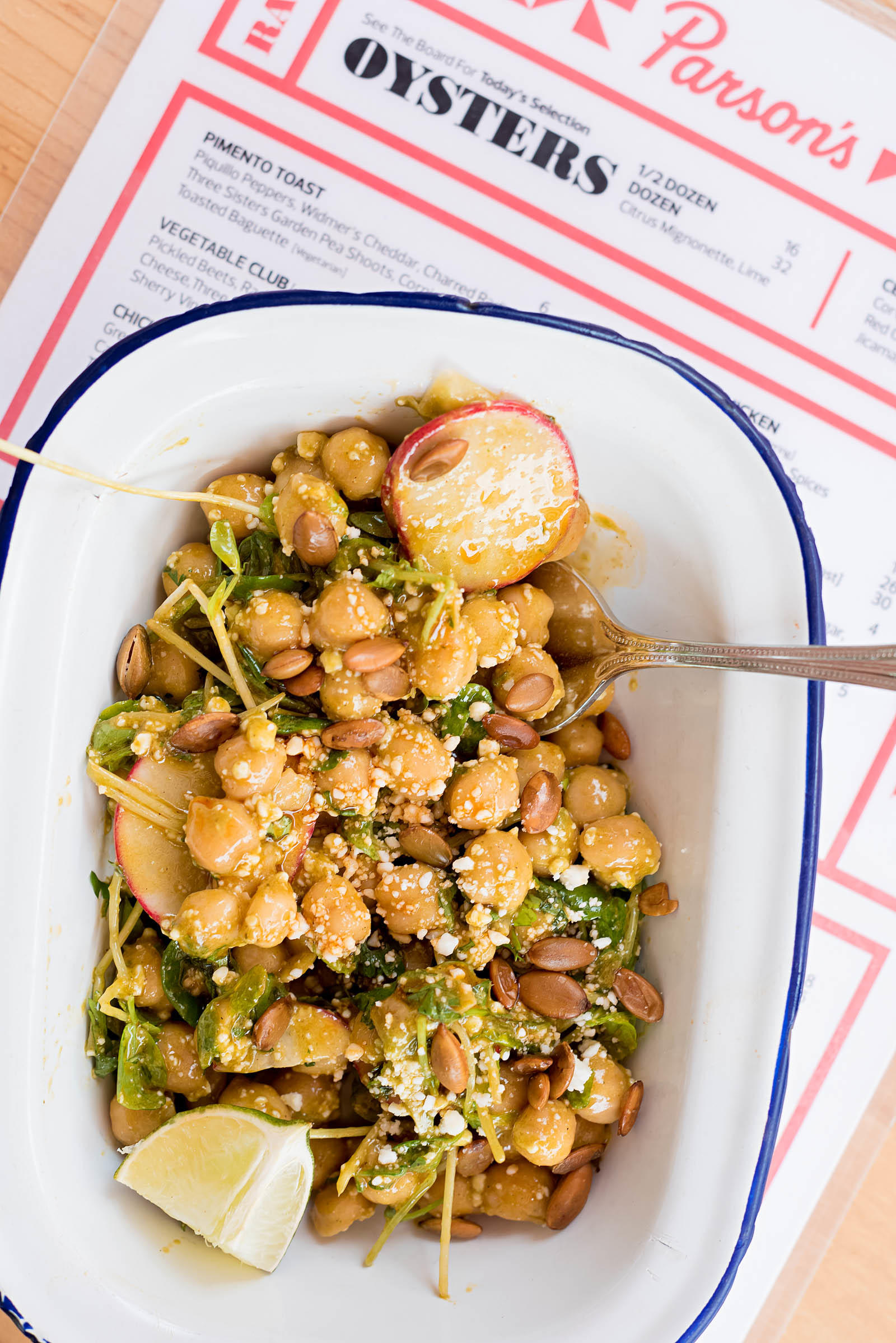 Made up of green pipián dressing, asparagus, cilantro, pepitas, cascabel chile oil, cotija cheese, radishes, and pea shoots. It's one of the best vegetarian chickpea salads you can find in Chicago — and one of the prettiest!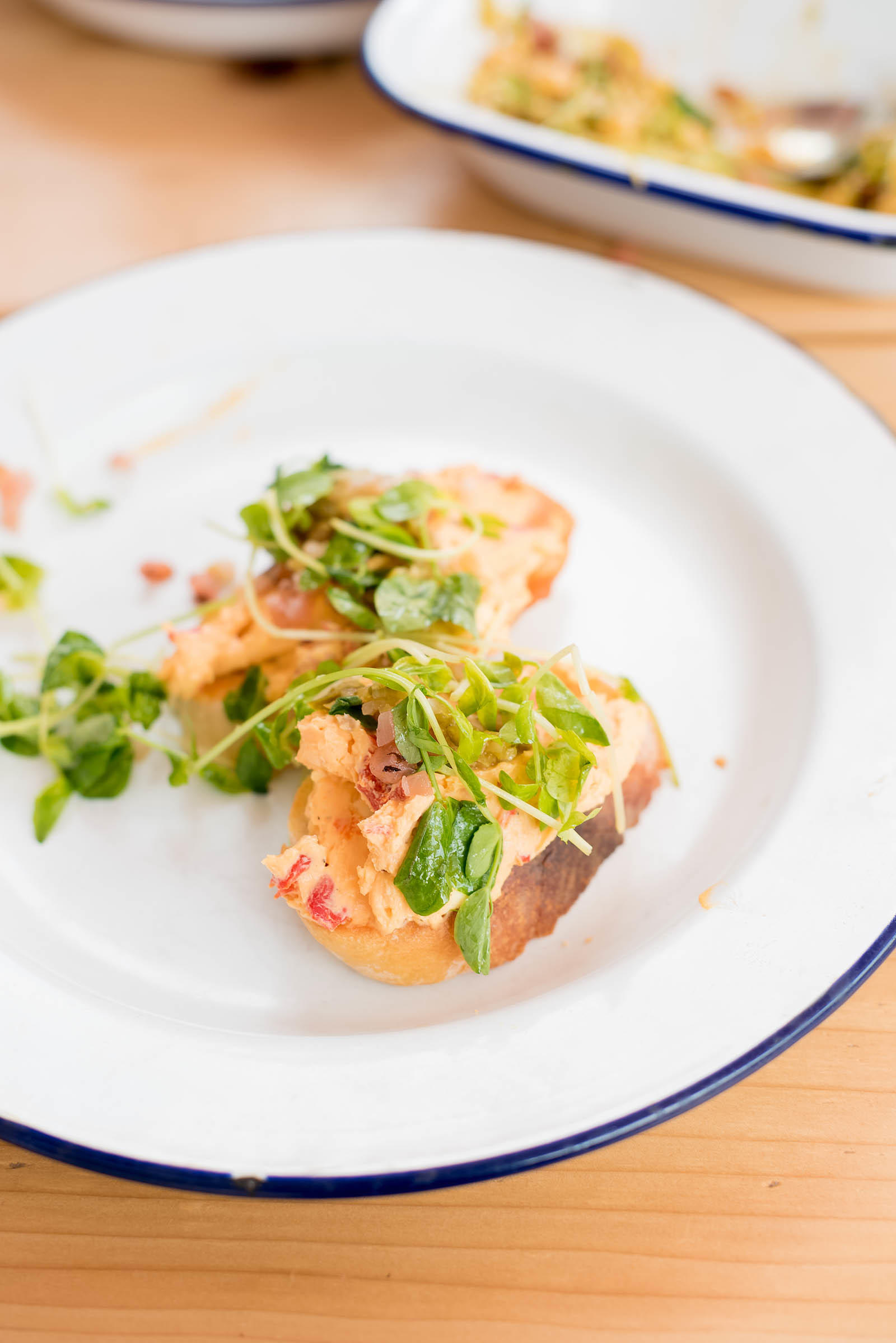 As is Parson's addicting Pimento Toast of piquillo peppers with widmer cheddar, charred radishes, pea shoots, and cornichon vinaigrette on a toasted baguette.
Which I almost always double order on…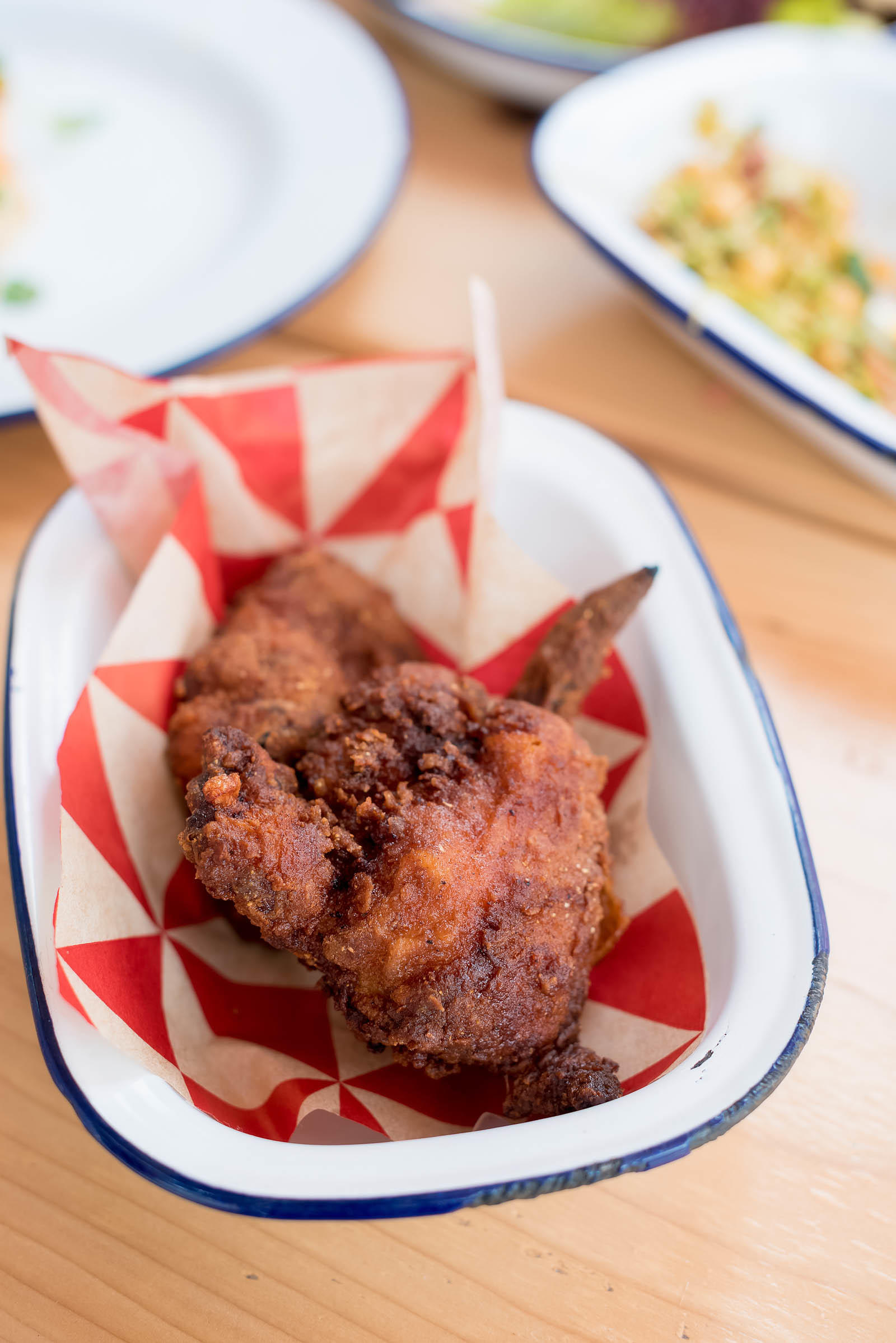 But with Chicken AND Fish right in their name, you had to know those would be the stars of any Parson's meal.
There's crispy fried Amish Chicken.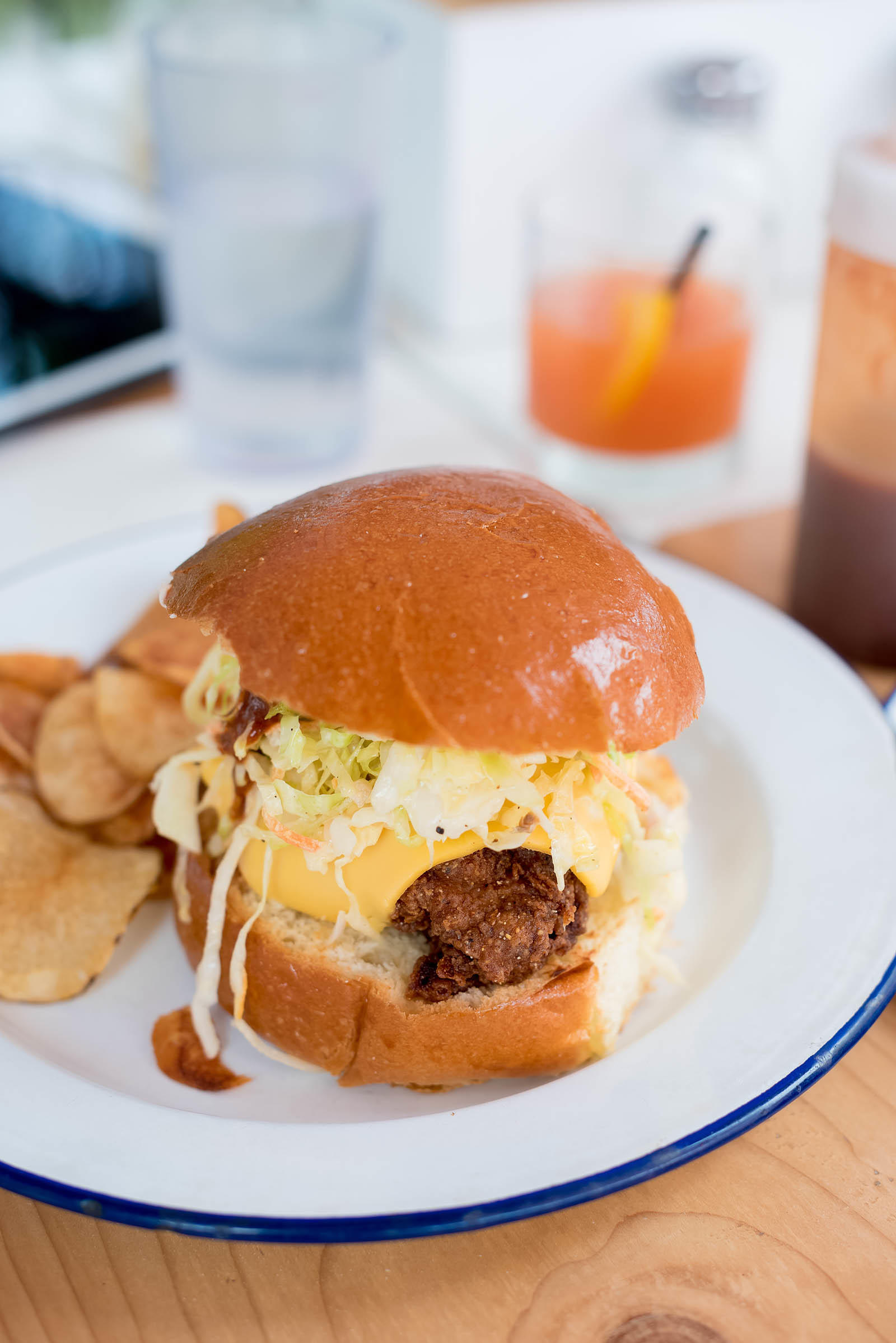 Which you can also get as a sandwich topped with slaw, american cheese, hot sauce, aioli, and pickles.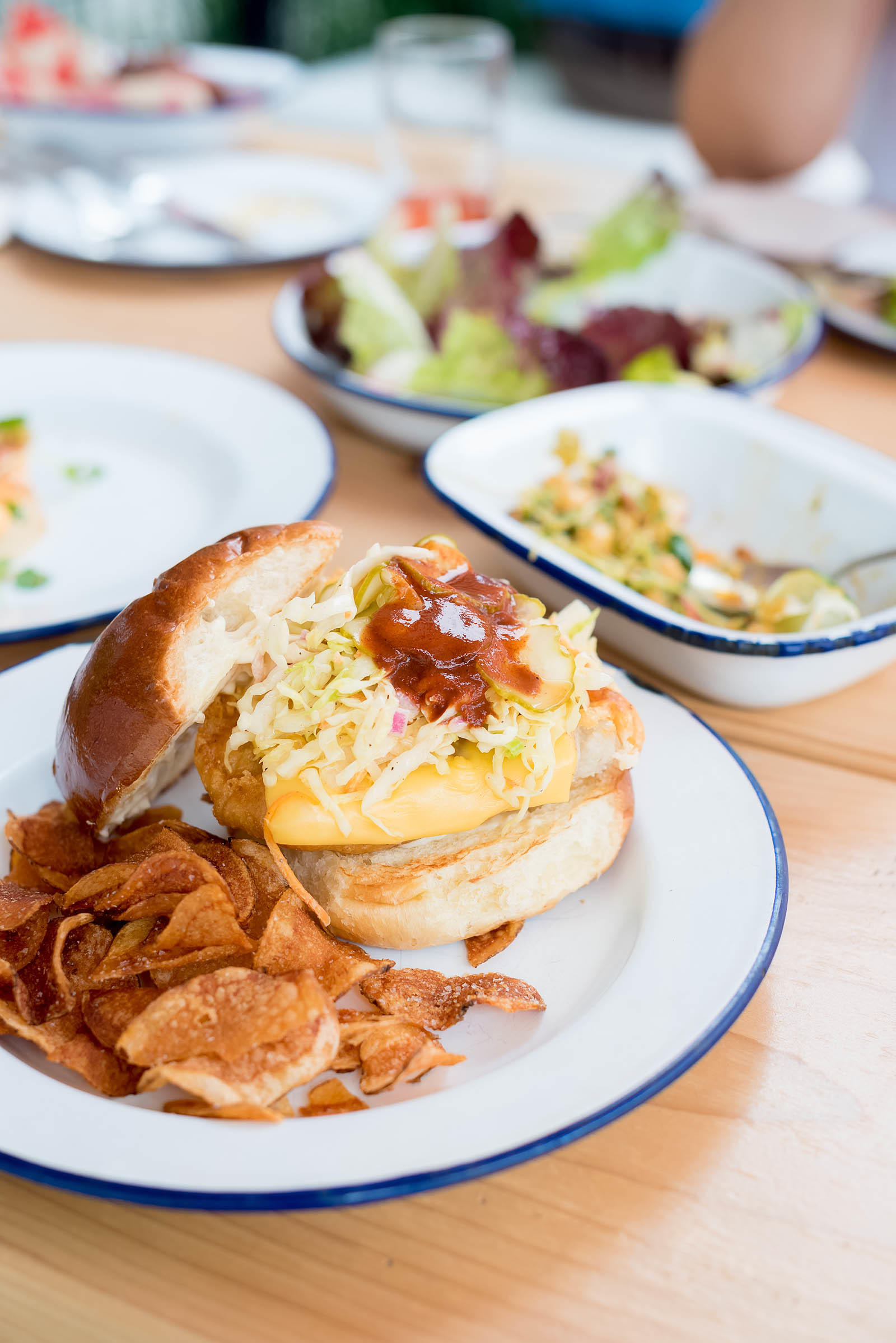 But I almost always opt for the fried fish!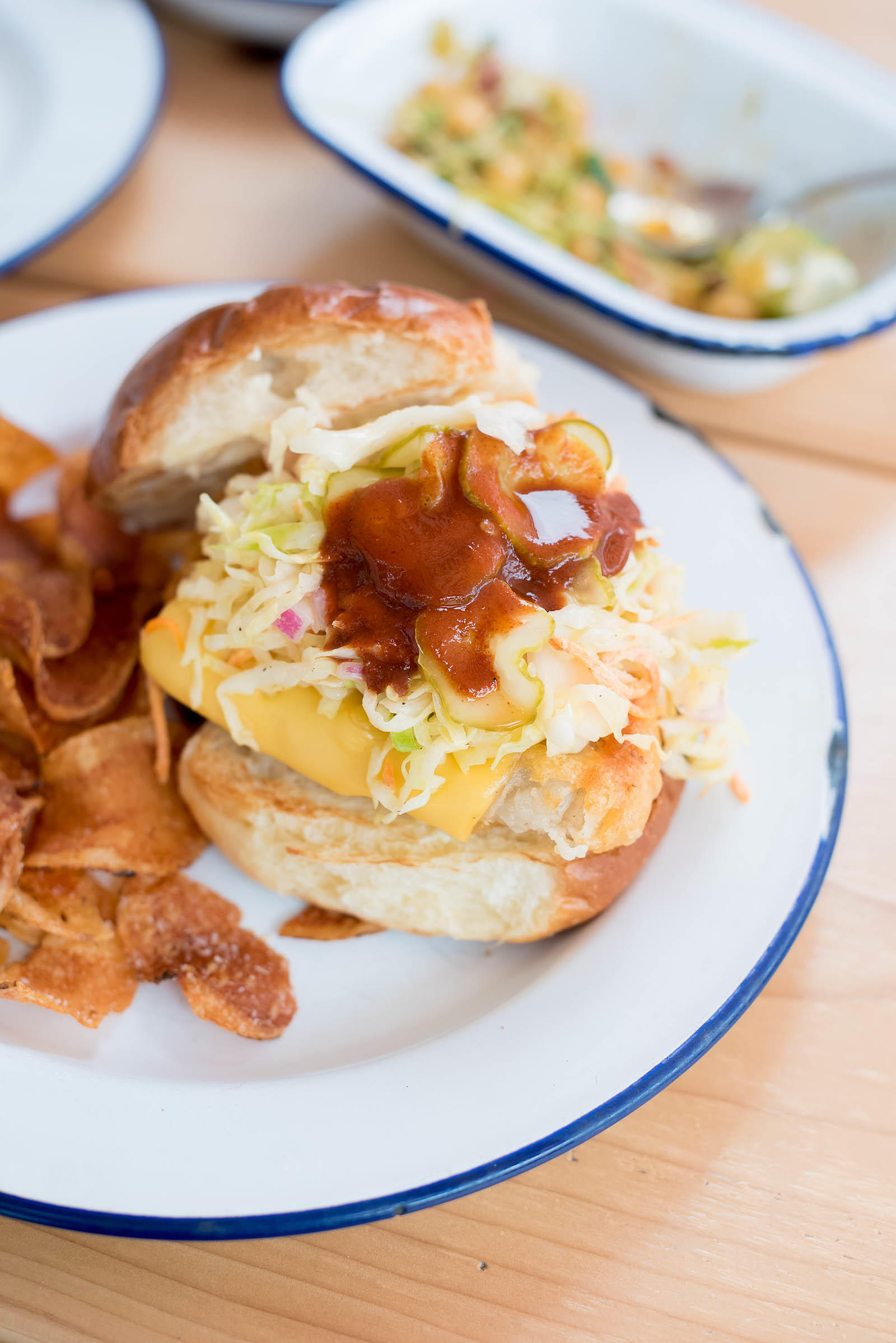 You can of course get a traditional fish fry but I highly recommend the Fish Sandwich of beer-battered fish, slaw, american cheese, hot sauce, aioli, and pickles.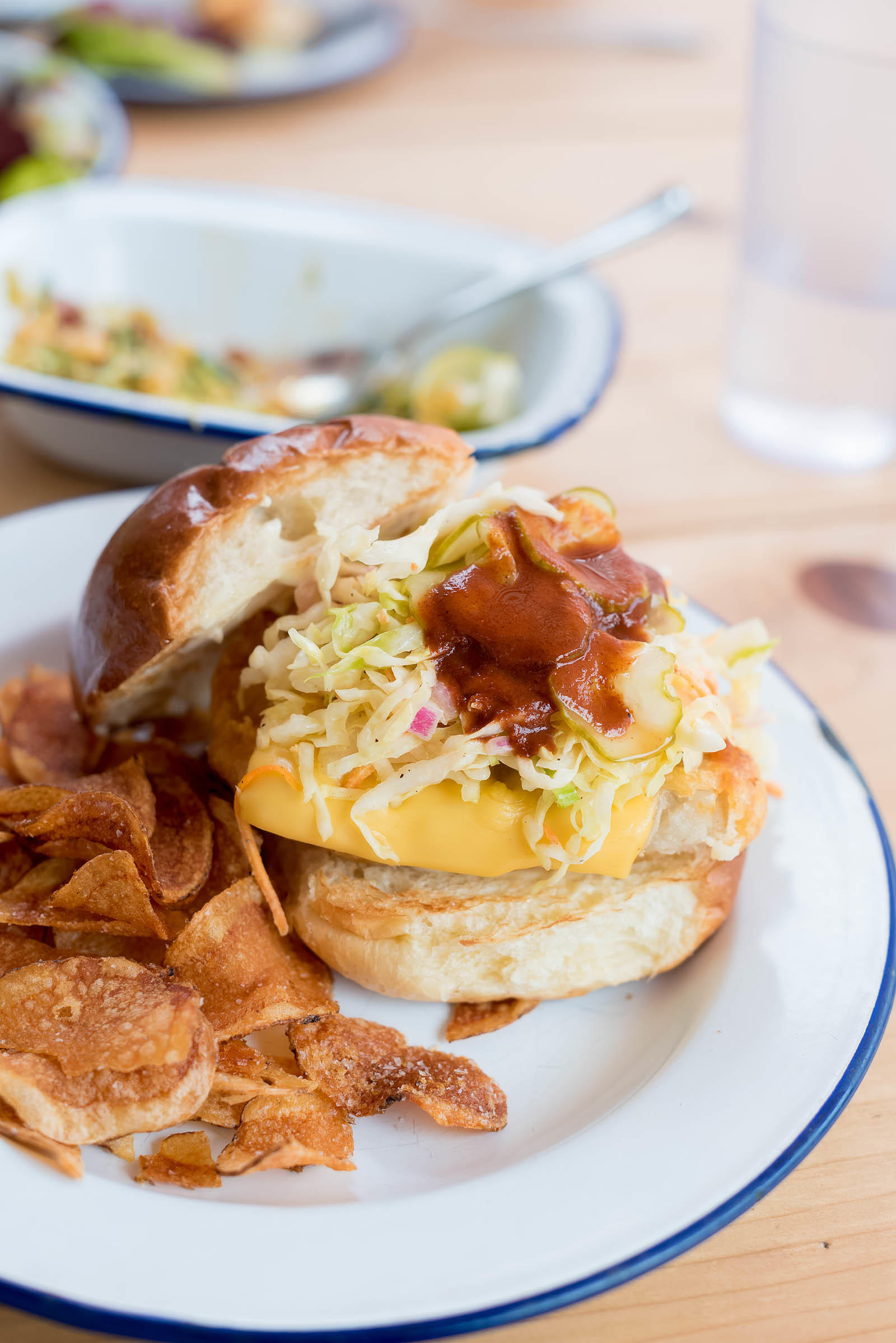 Doesn't it make for a magnificent sandwich? And one that really hits ALL the taste buds at once.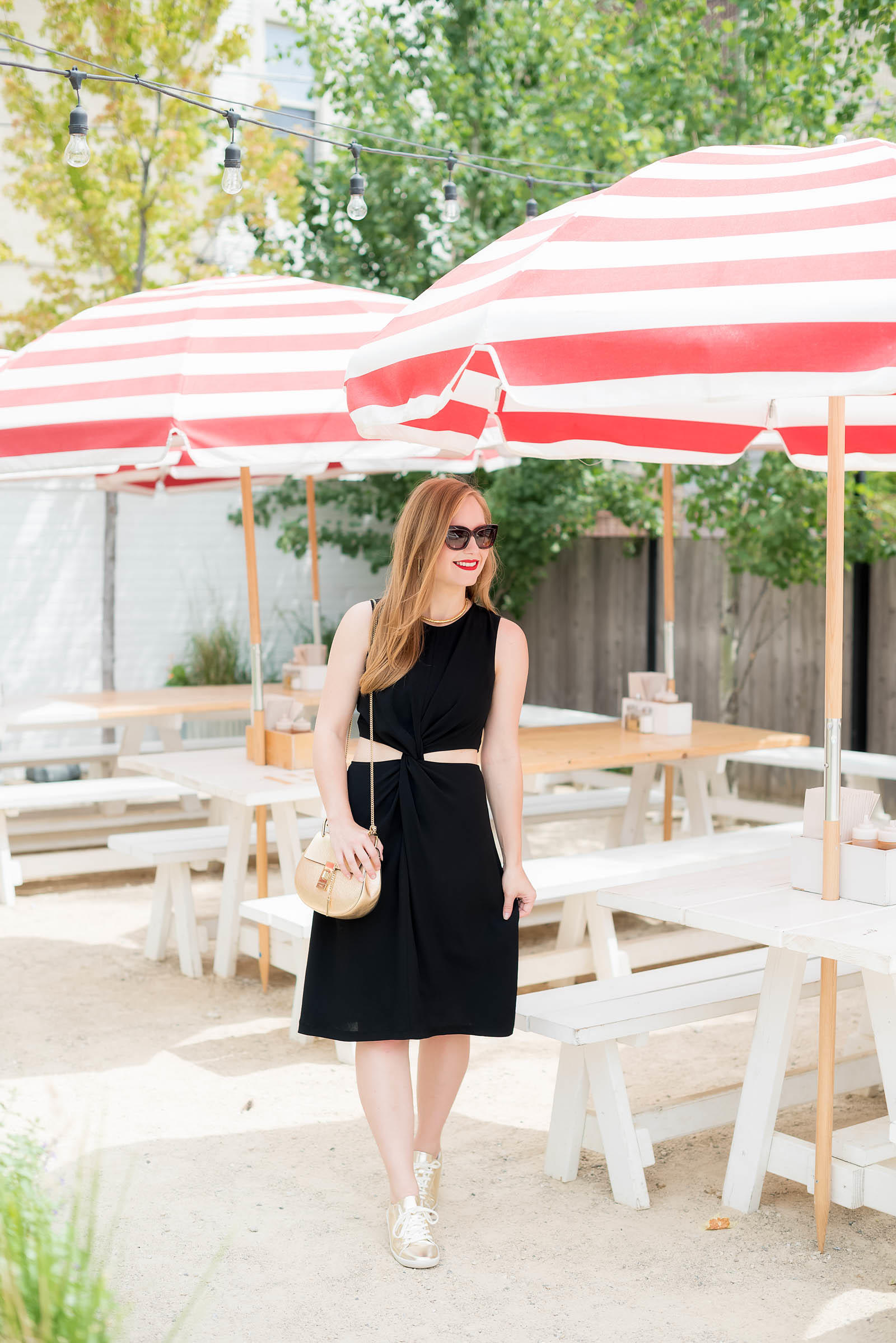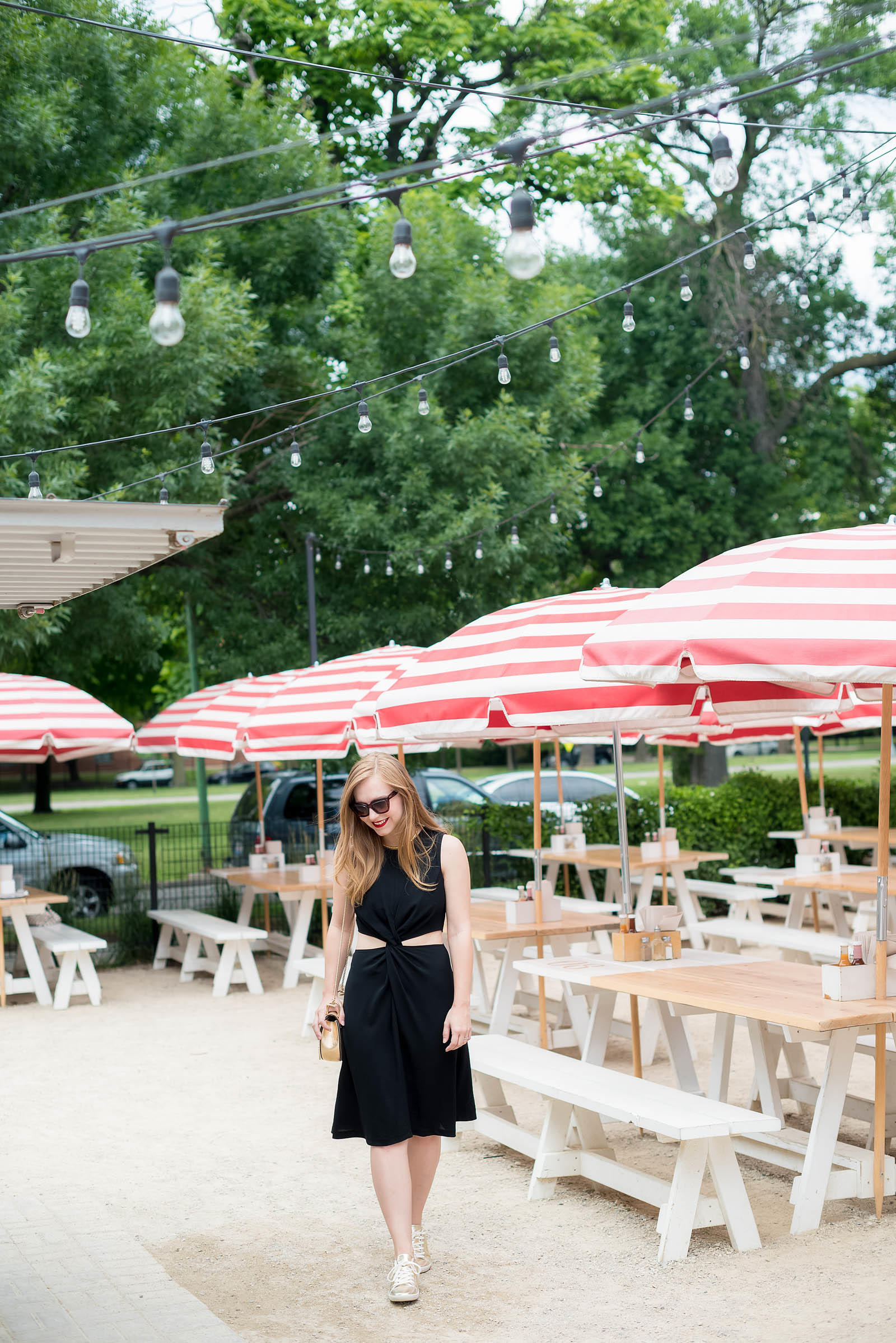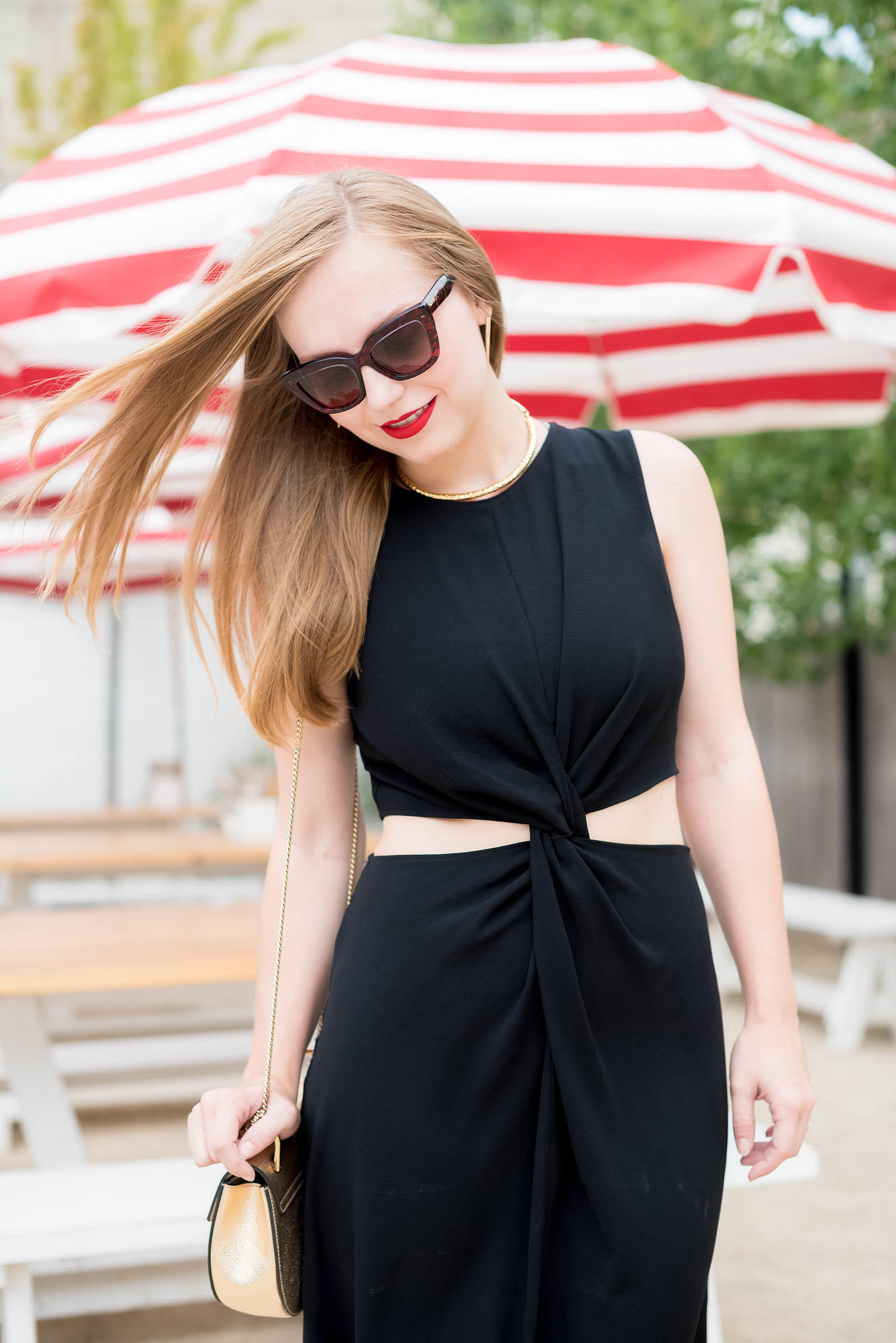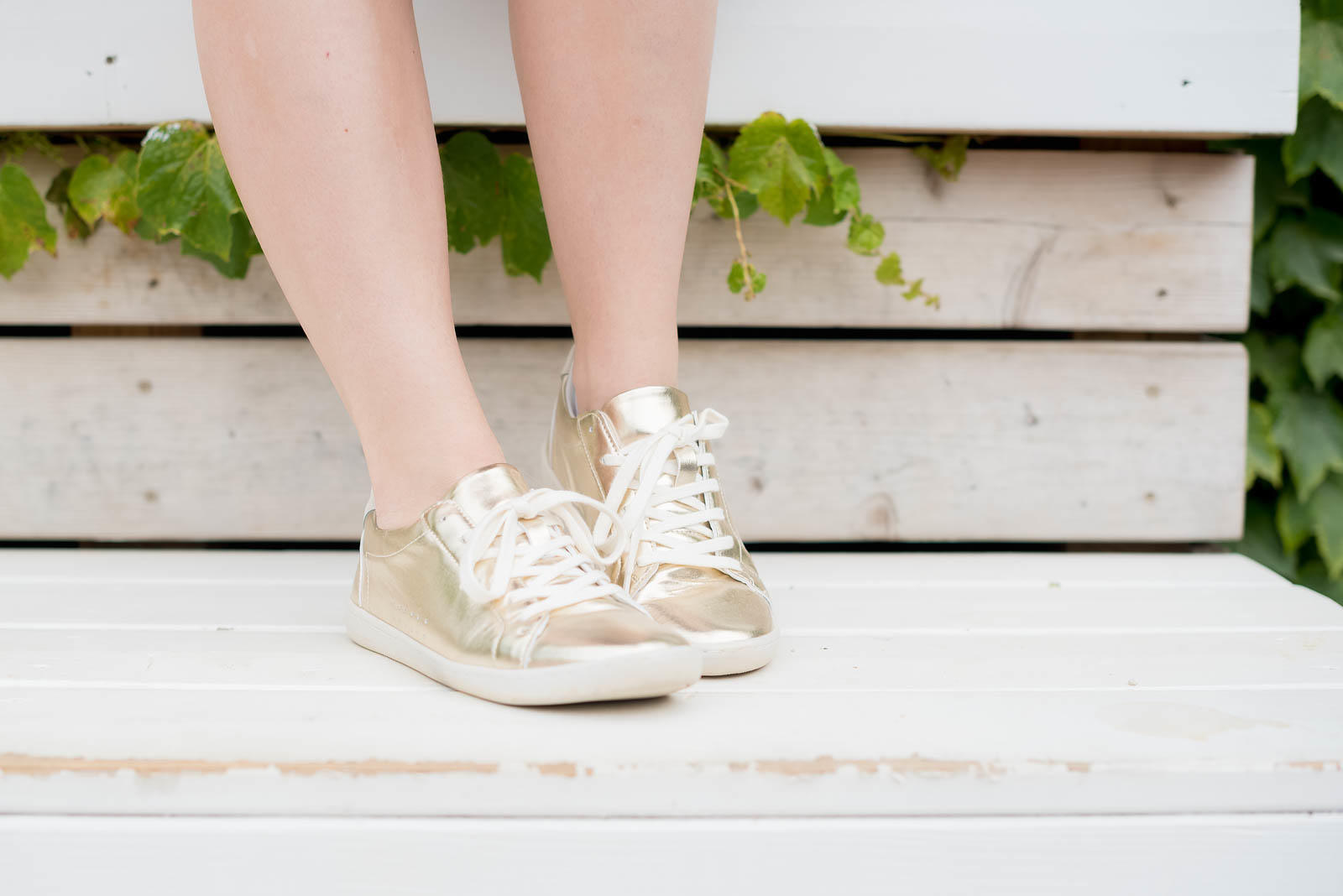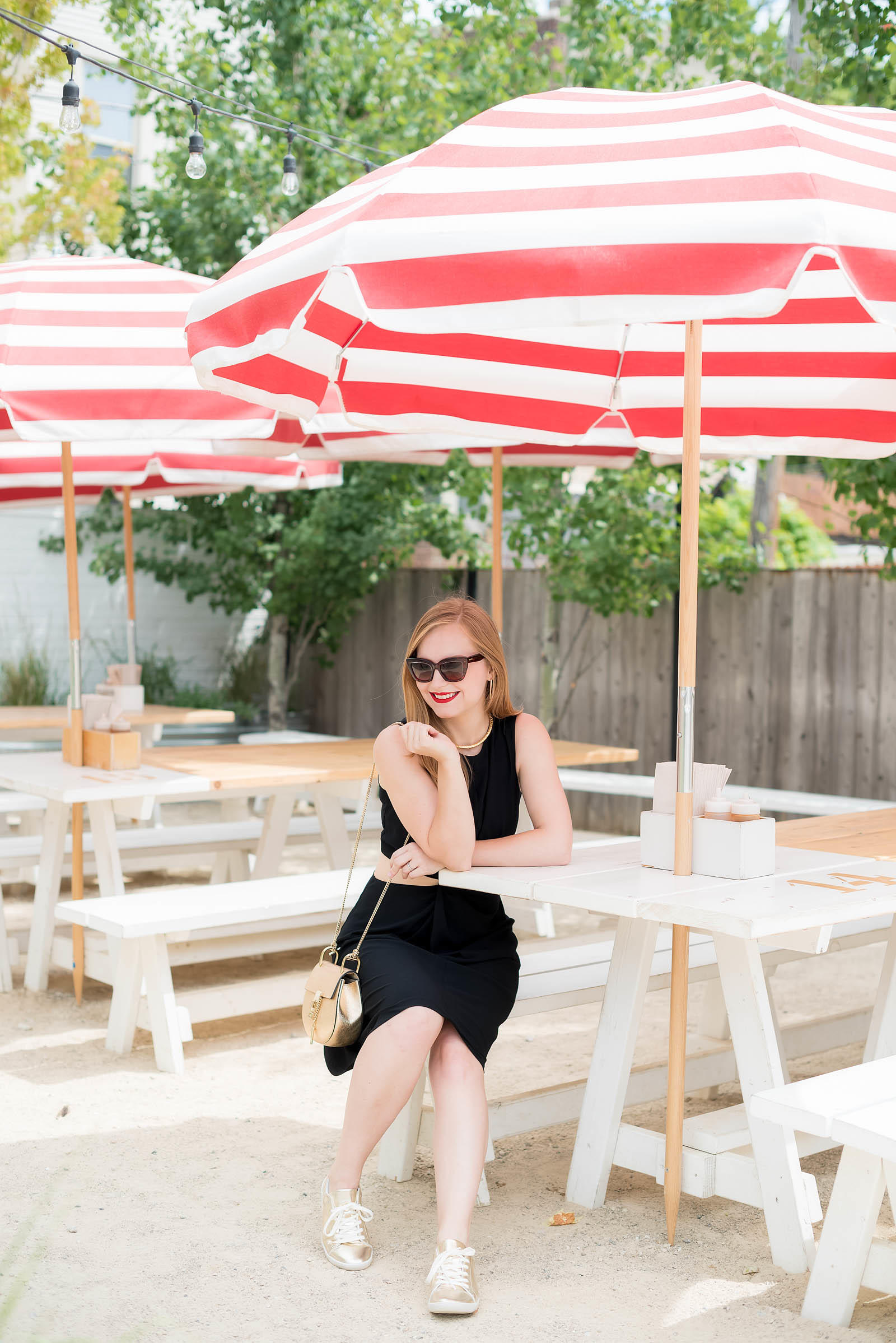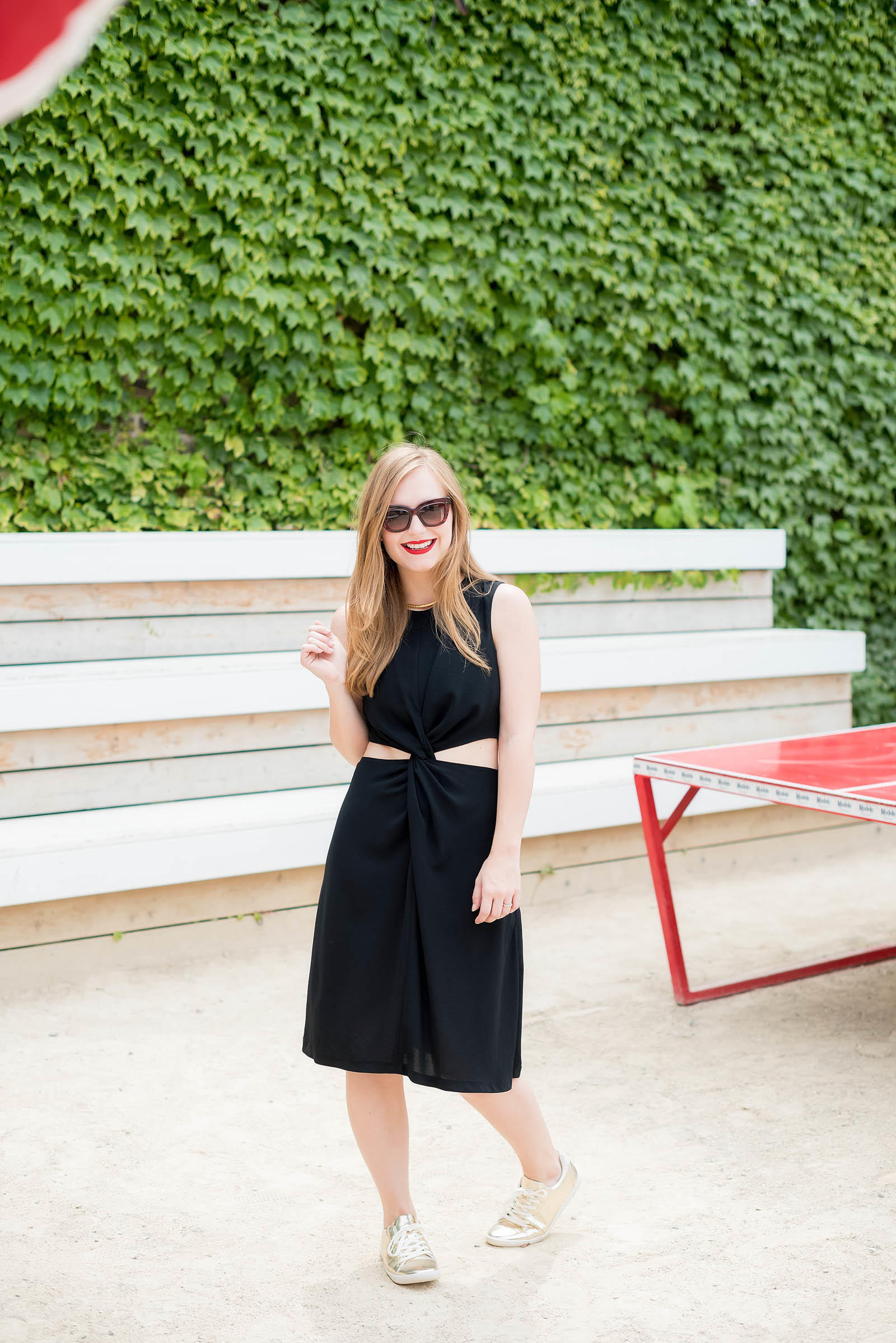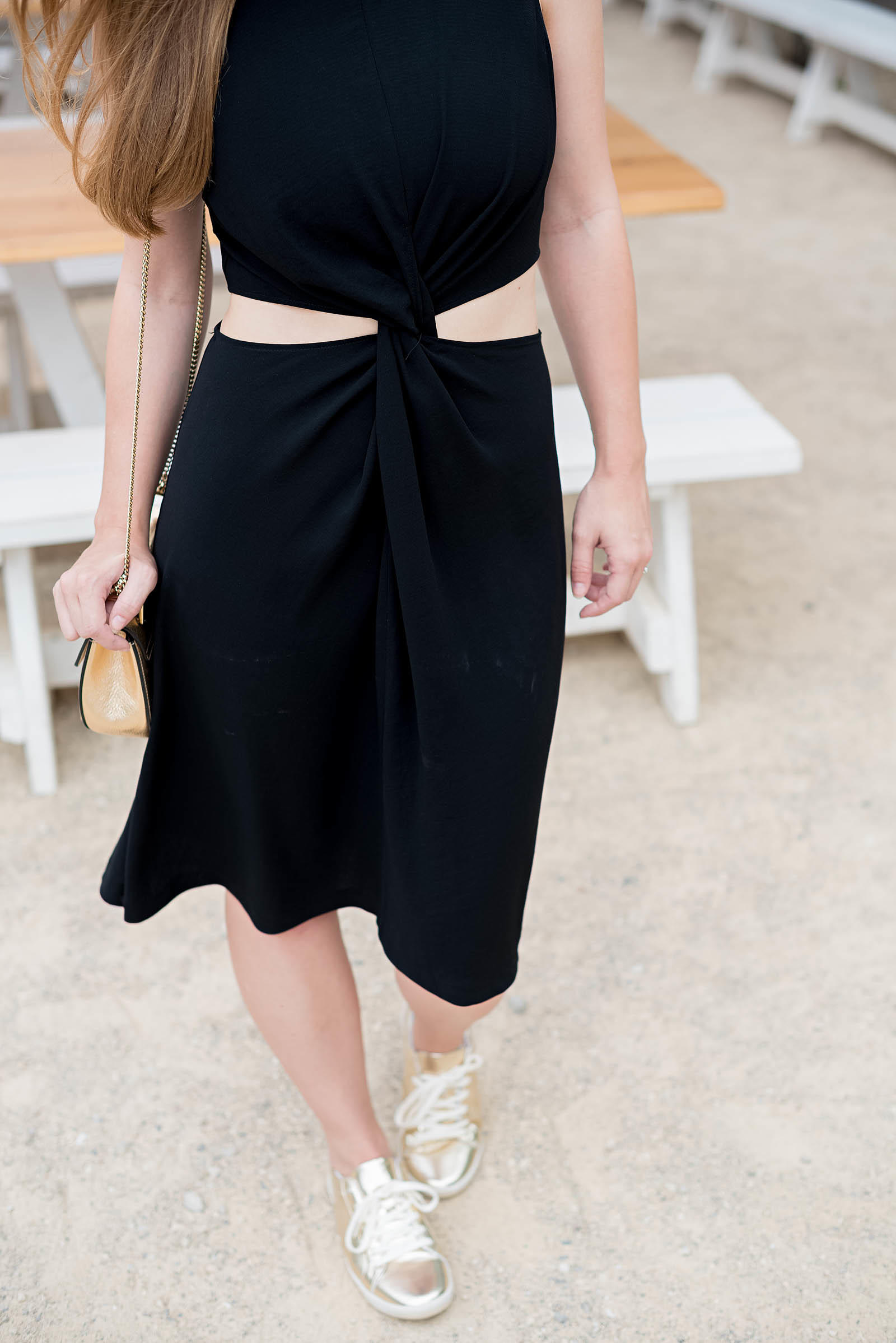 SHOP THE LOOK:
Dress – Zara (similar) || Bag – Chloé Mini 'Drew' (budget options: 1 / 2) || Sneakers – Zara (similar) || Necklace – J Crew || Earrings – Forever 21 || Sunglasses – Valentino (similar) || Lips – Stila in 'Beso'
Photos courtesy of Anna of NoirFriday