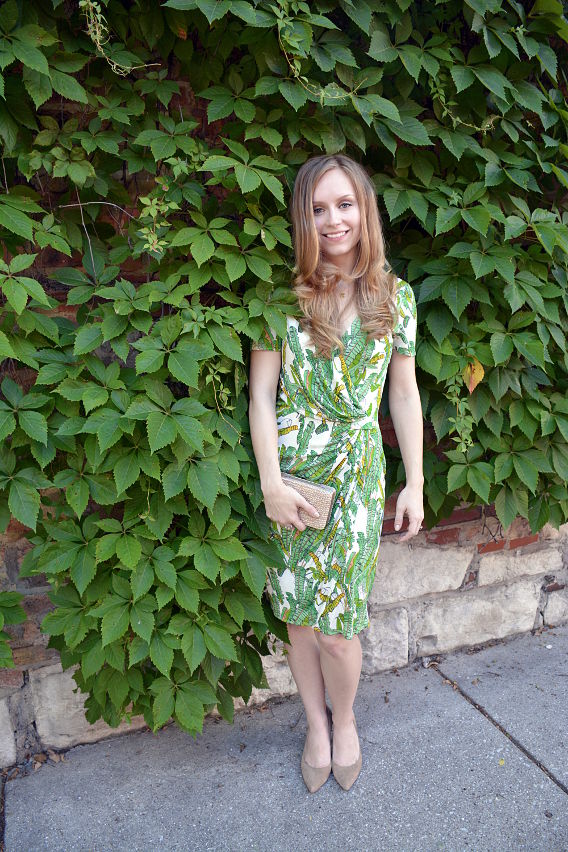 I know this is my second green Issa London dress of the week but I simply had to showcase this gorgeous Little Gems USA peridot ring on the first day of August. Little Gems is a Chicago-based company endeavoring to tie corporate profits with doing good. They donate a whopping 50% of all profits to different charities supporting women and children! Since peridots are my birthstone, I really couldn't help myself from this unique ring and thought the silver and gold setting paired perfectly with this green and yellow palm-print dress from Issa's Spring 2012 collection. Besides Breton stripes, palm-prints are my go-to summer pattern and this dress, with its easy yet elegant draping, is perfect for summer dinner dates with H.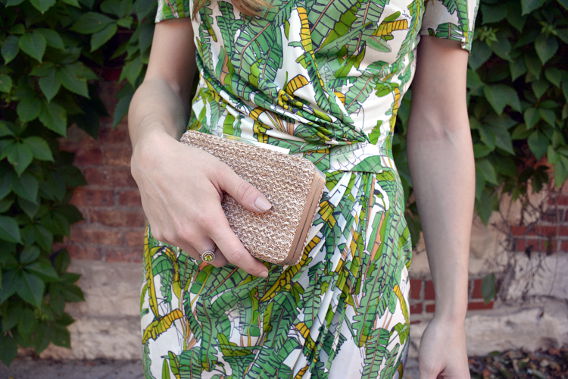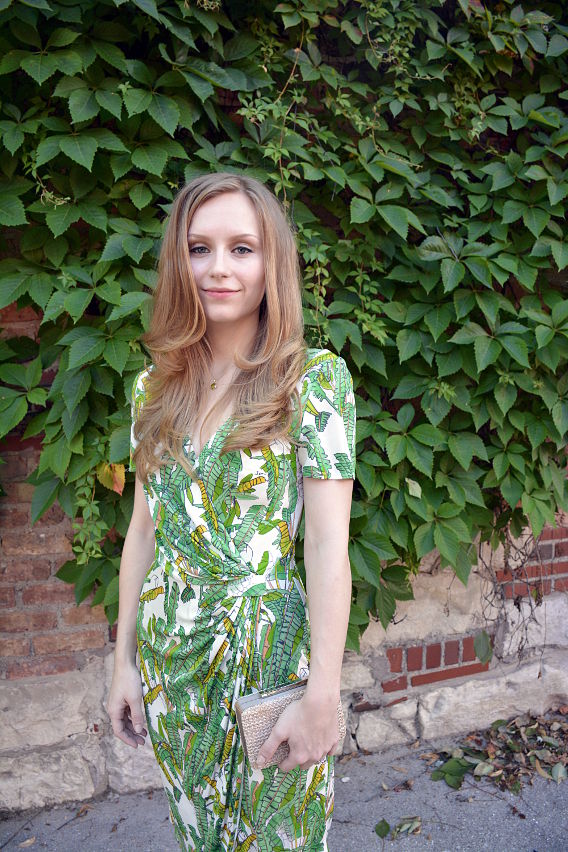 Dress – Issa London (sold out but available for 55% off in solid teal here)
Clutch – LK Bennett Natalie (sold out but inexpensive metallic-version here, ombre-version here, and coral or white version here)
Heels – Dune London Appoint in Mink Suede (currently sold out in Mink but available in many other gorgeous colors here with $5 US Shipping! They are some of the best heels I own)
Ring – Little Gems USA Peridot Circle Ring (my peridot ring is sold out but I'm loving this ring, this stunning bracelet, and this modern yet delicate ring)
Necklace – Tiffany & Co Peridot Dot Charm (here)
Nails – OPI 'Don't Pretzel My Buttons' (here)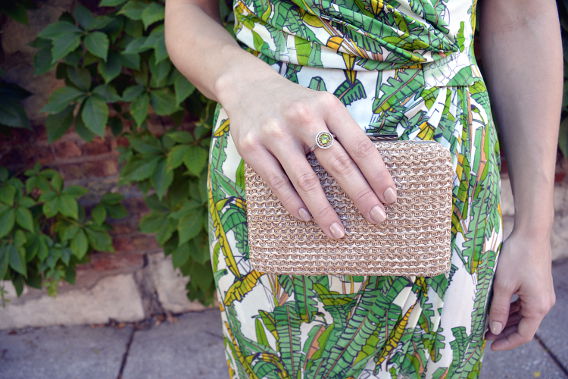 Apparently you can take the fashion blogger out of the geek but you can't take the geek out of the fashion blogger. Live long and prosper, dear readers!