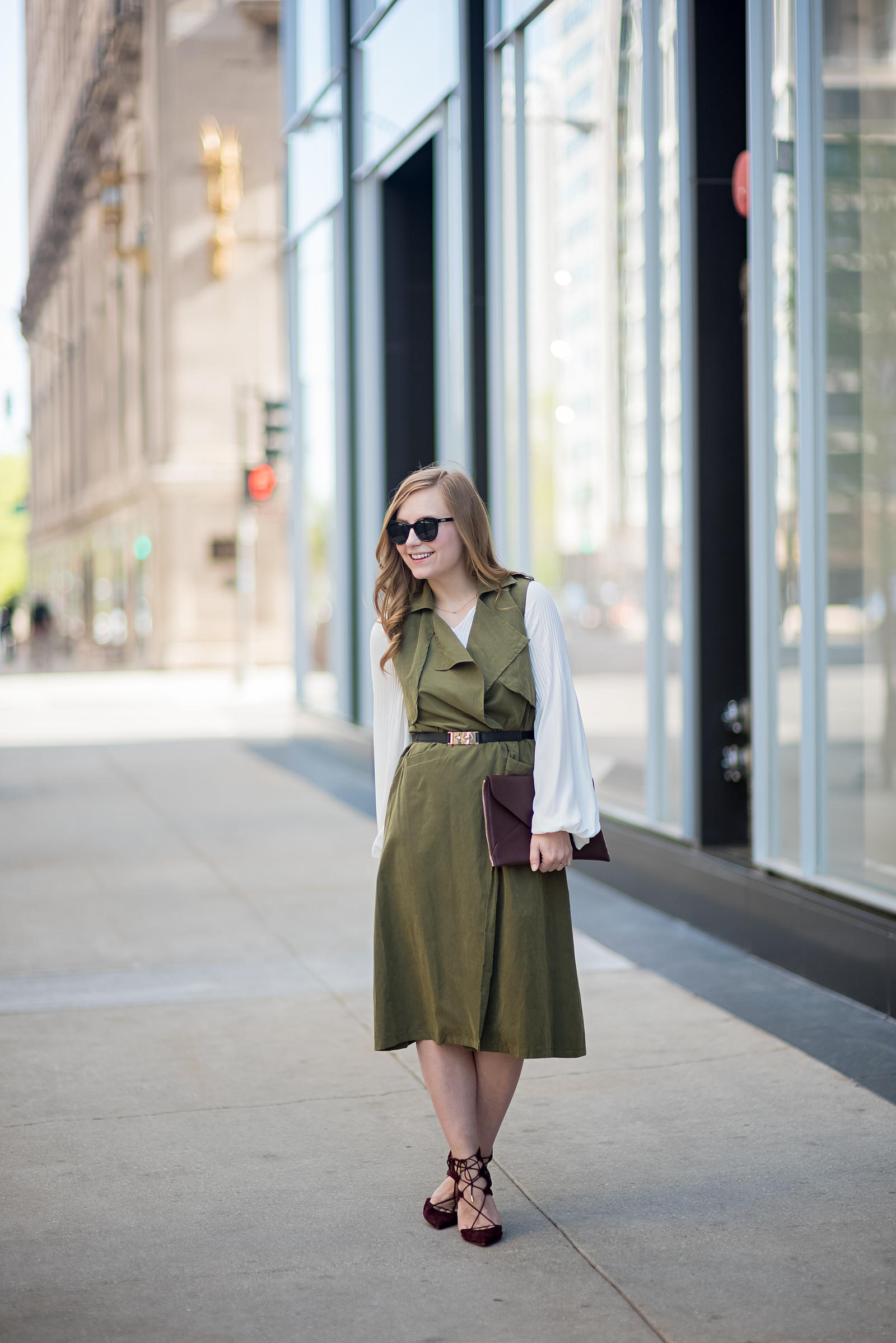 "I love Chicago. Chicago is my home."
— Jonathan Toews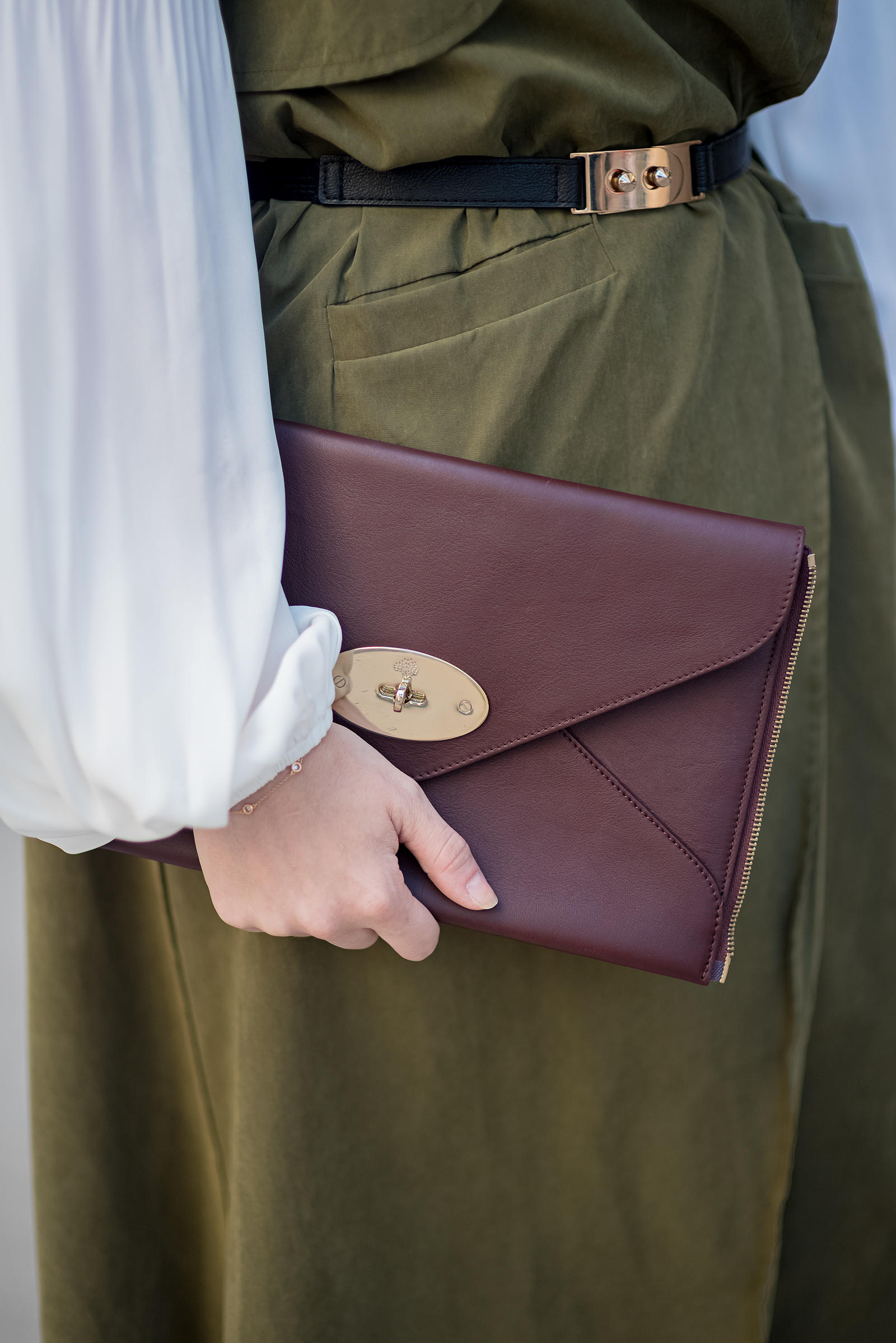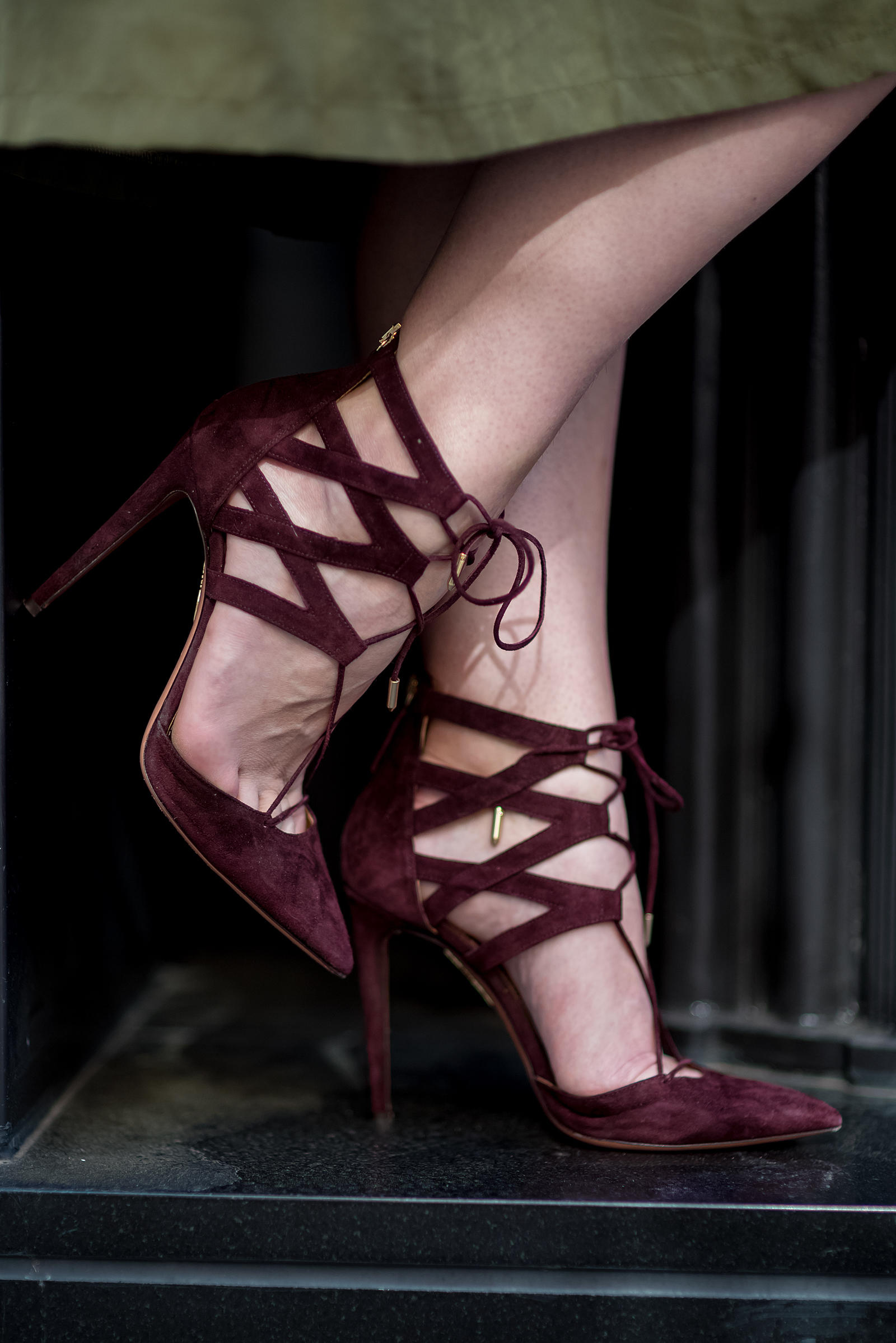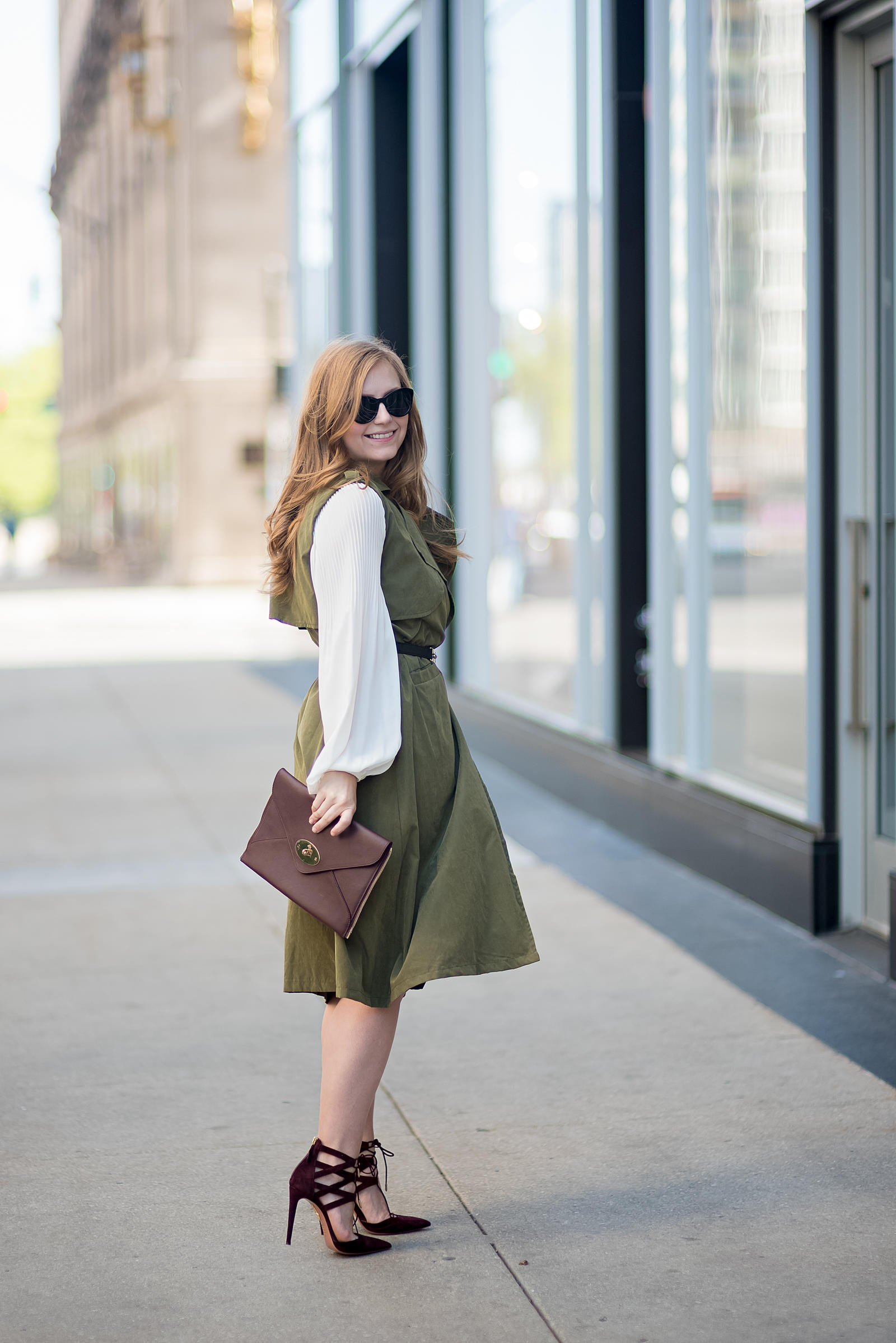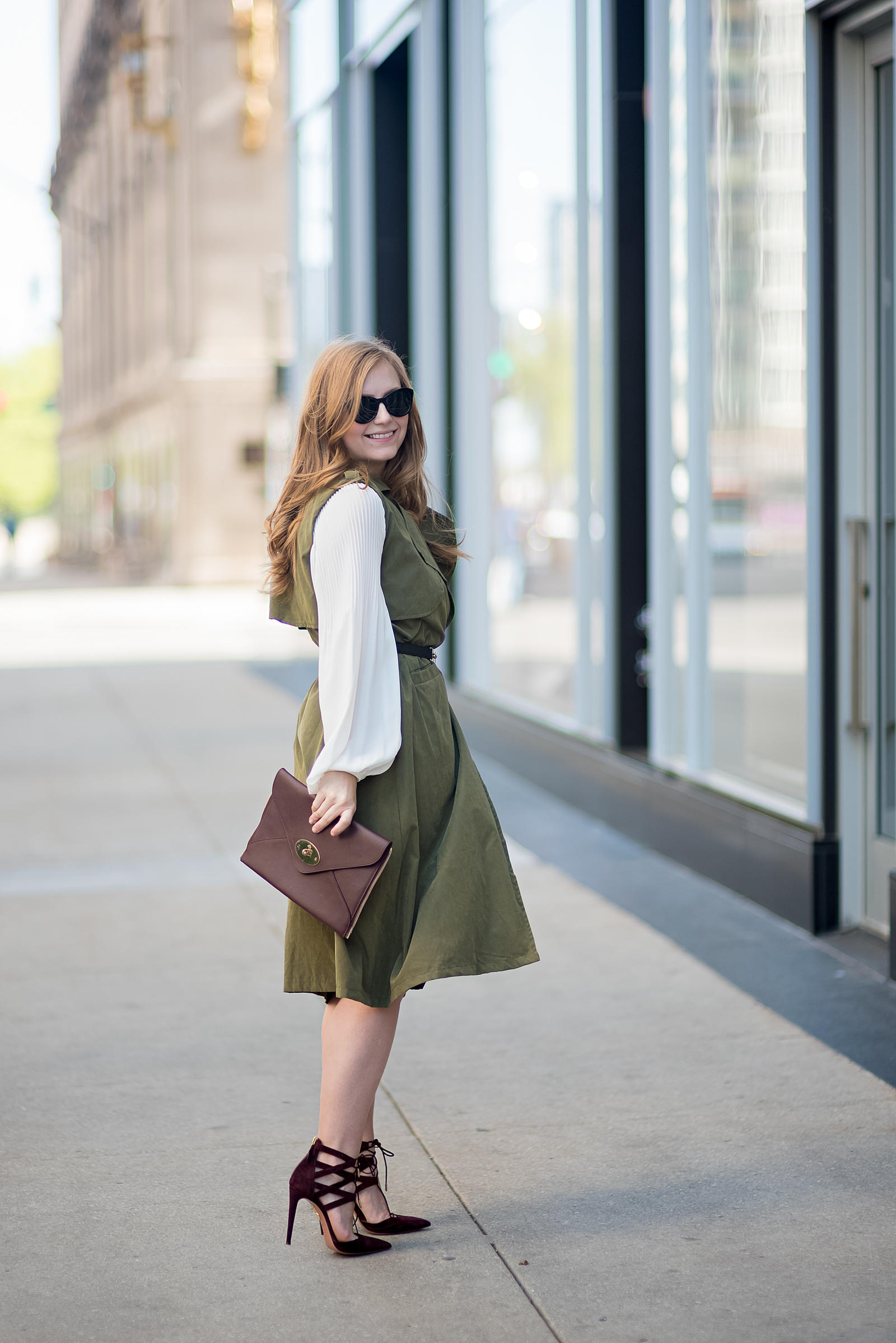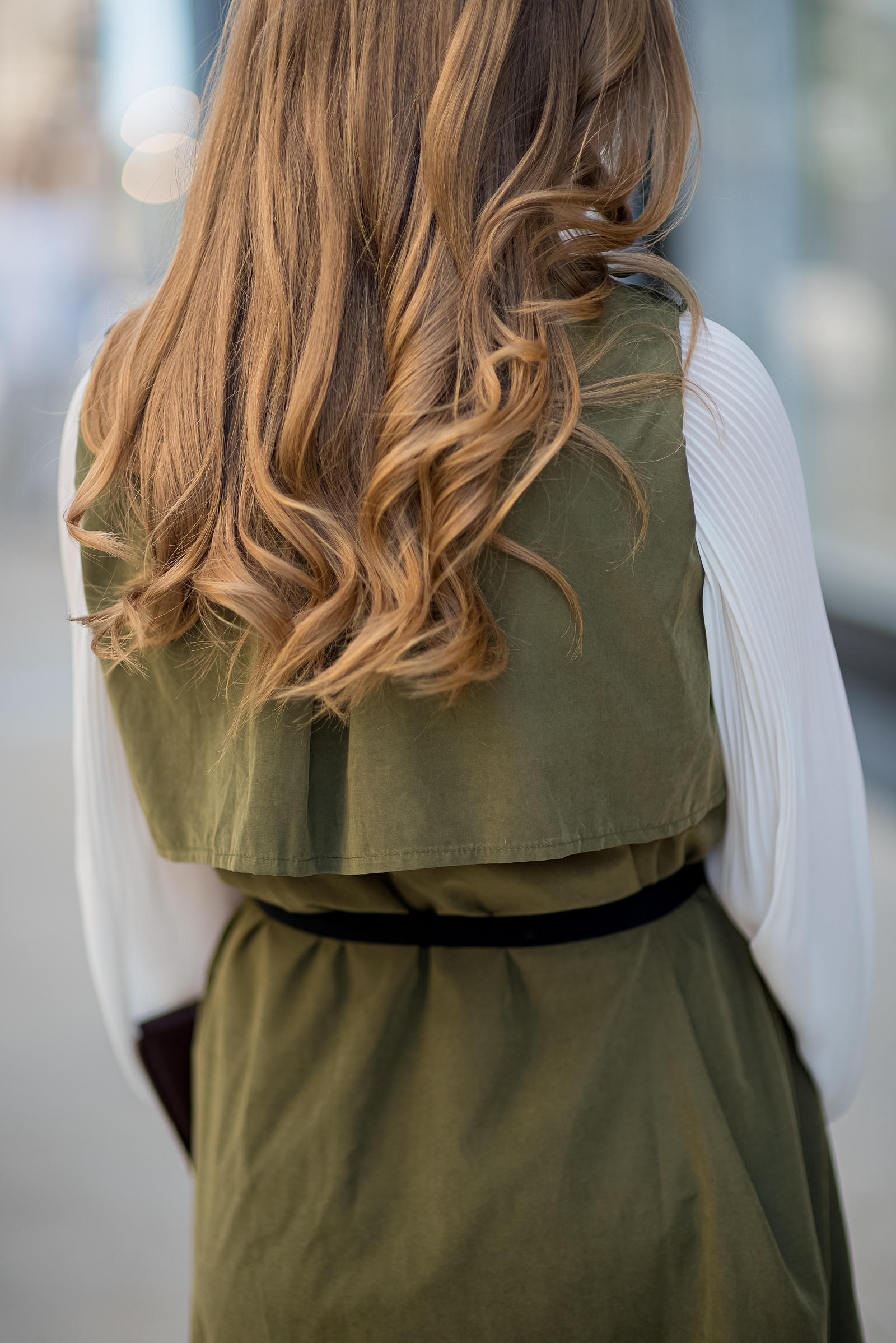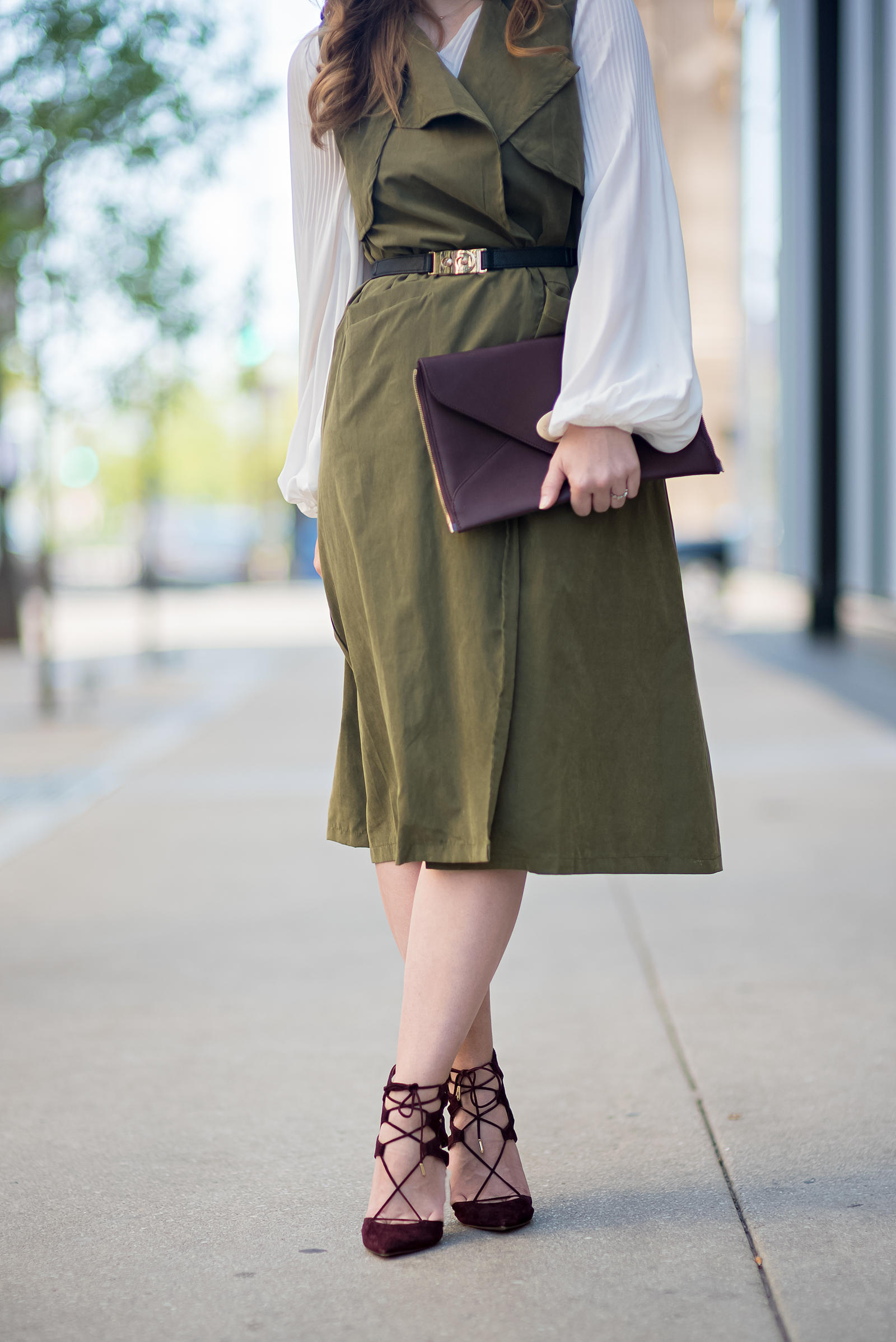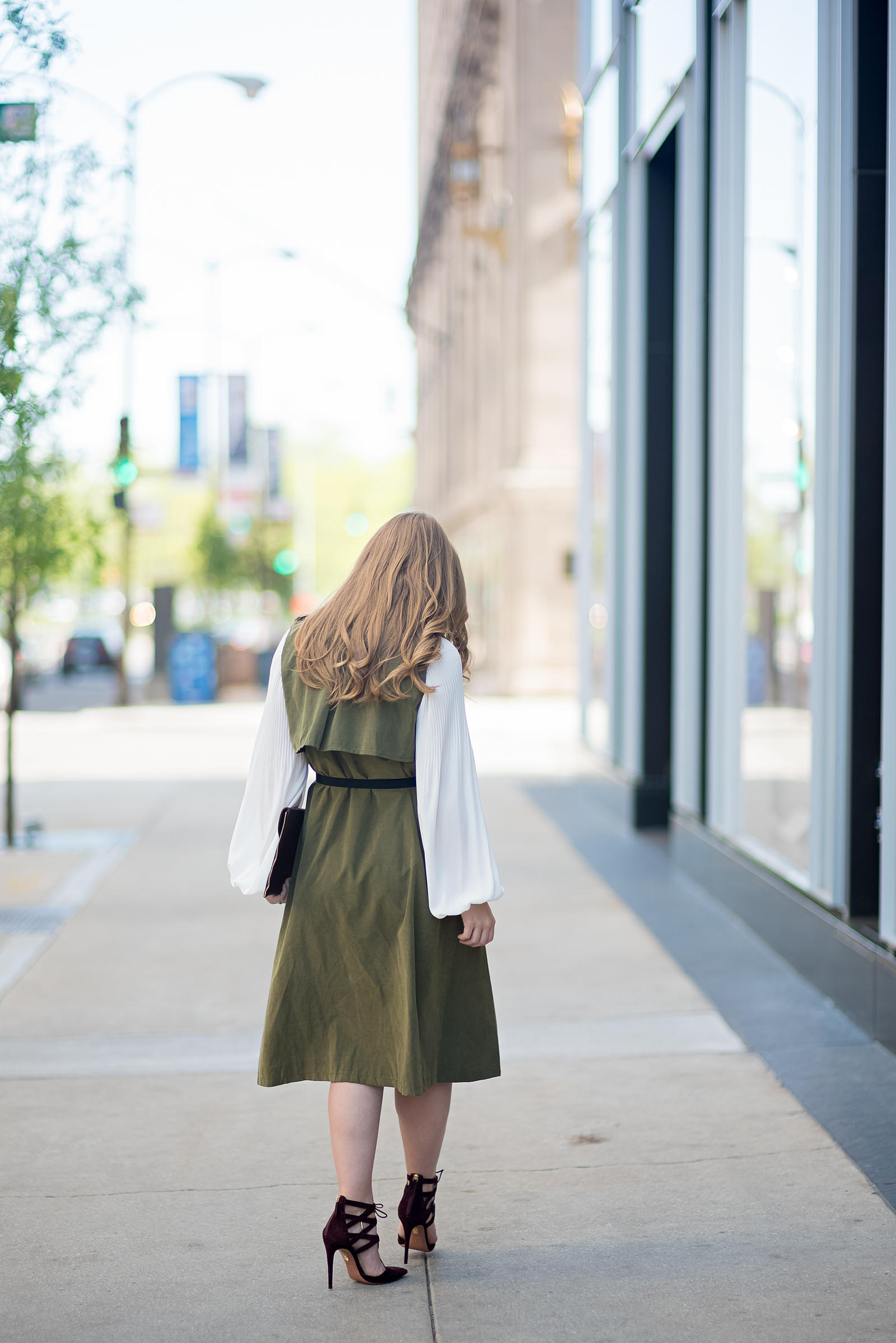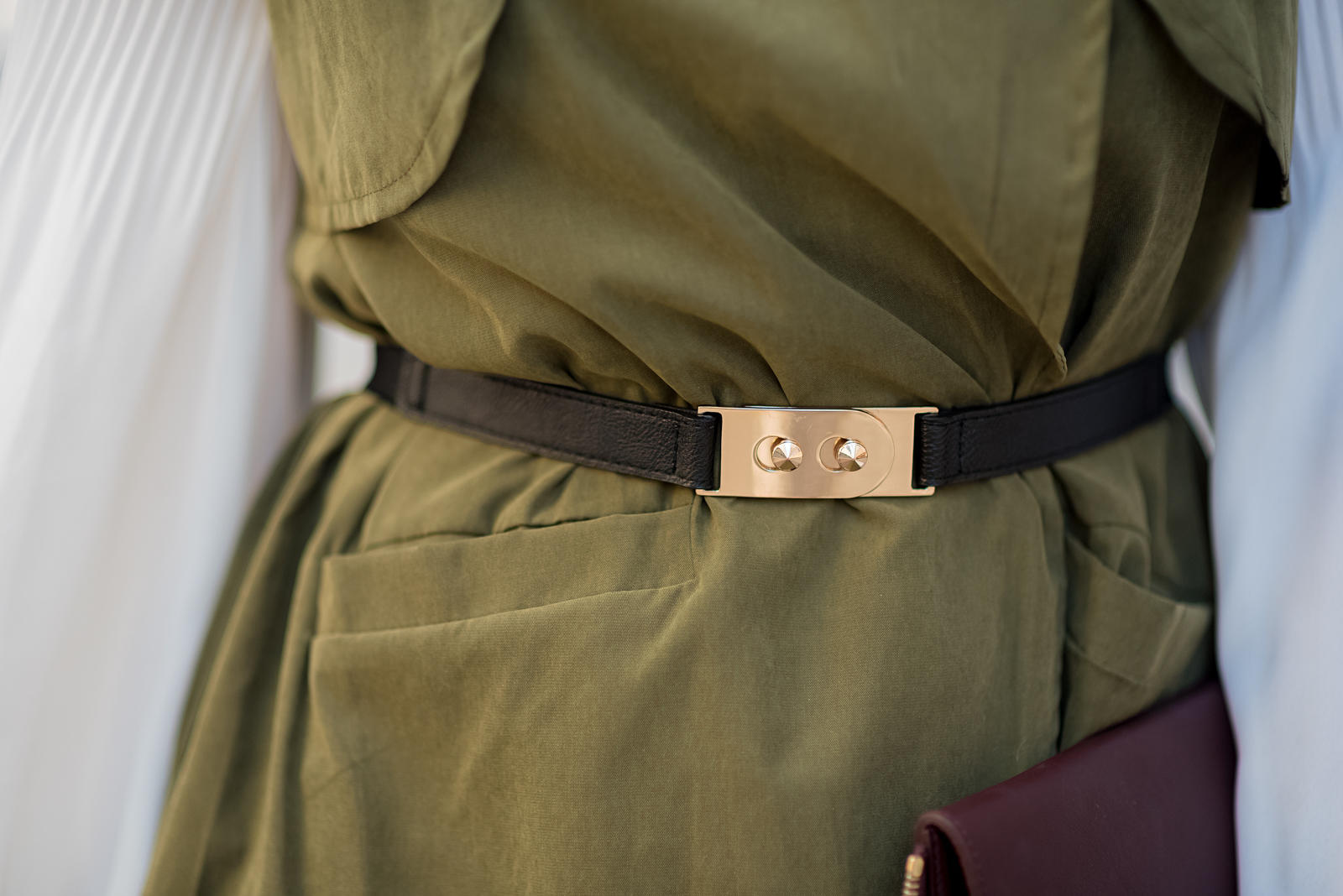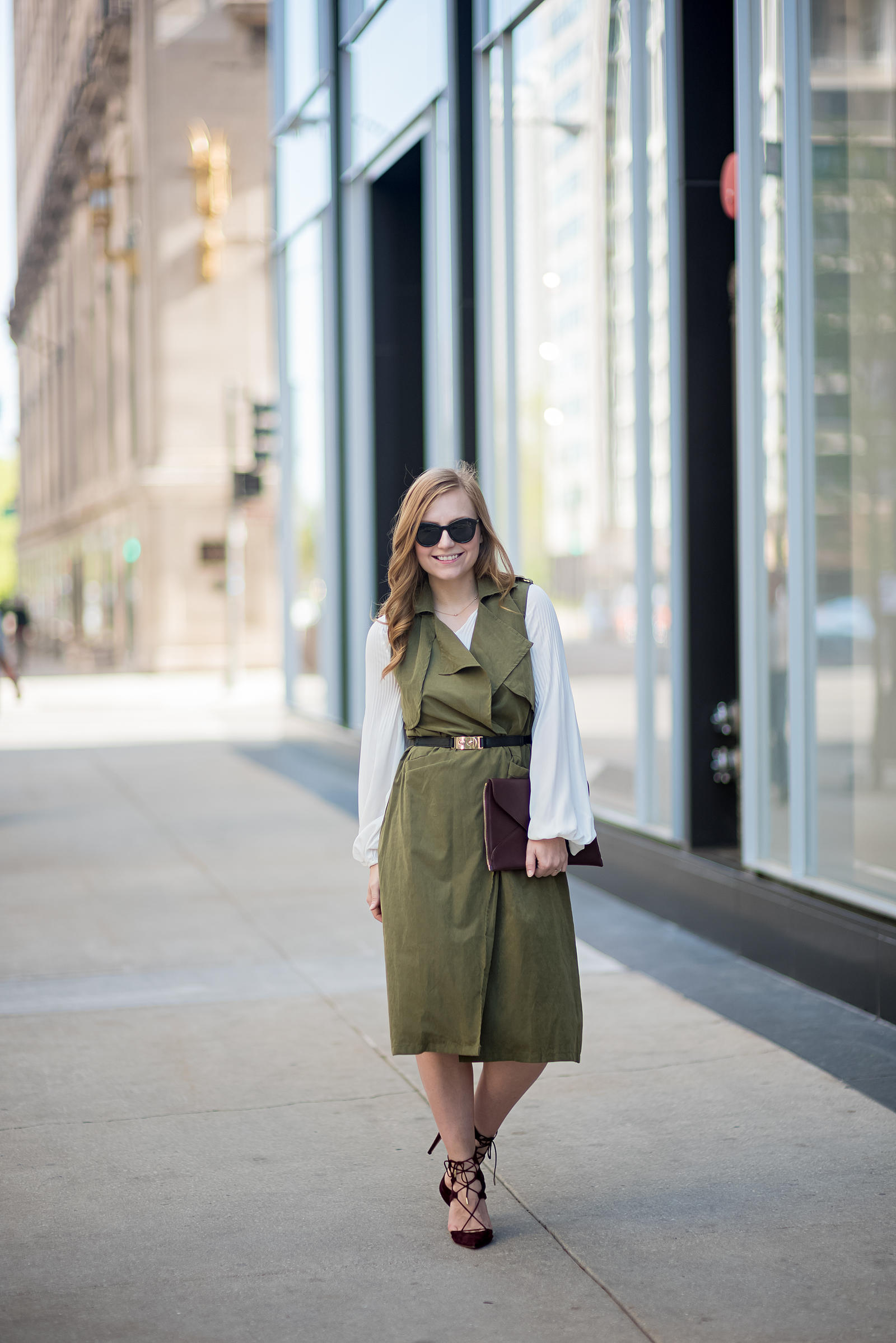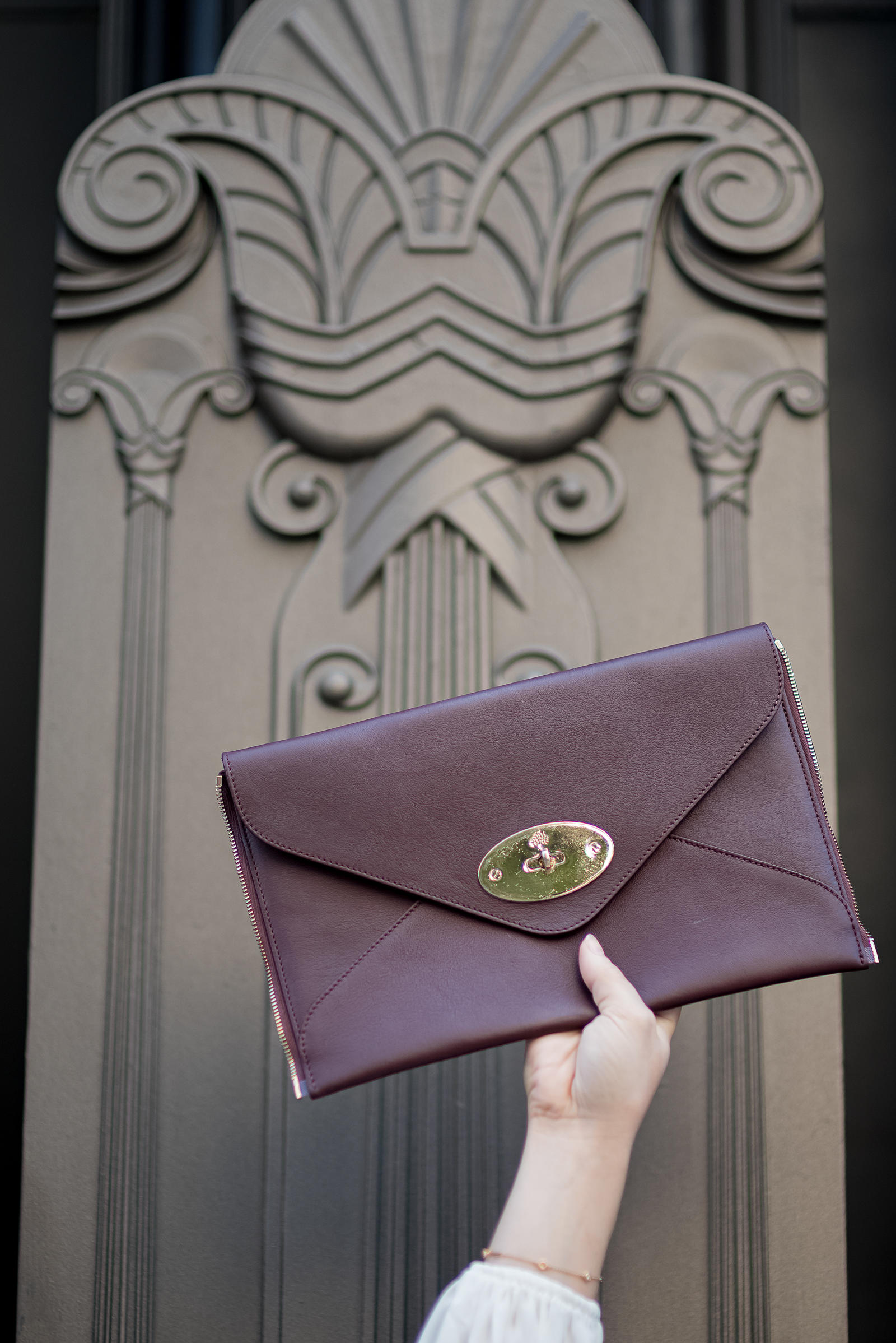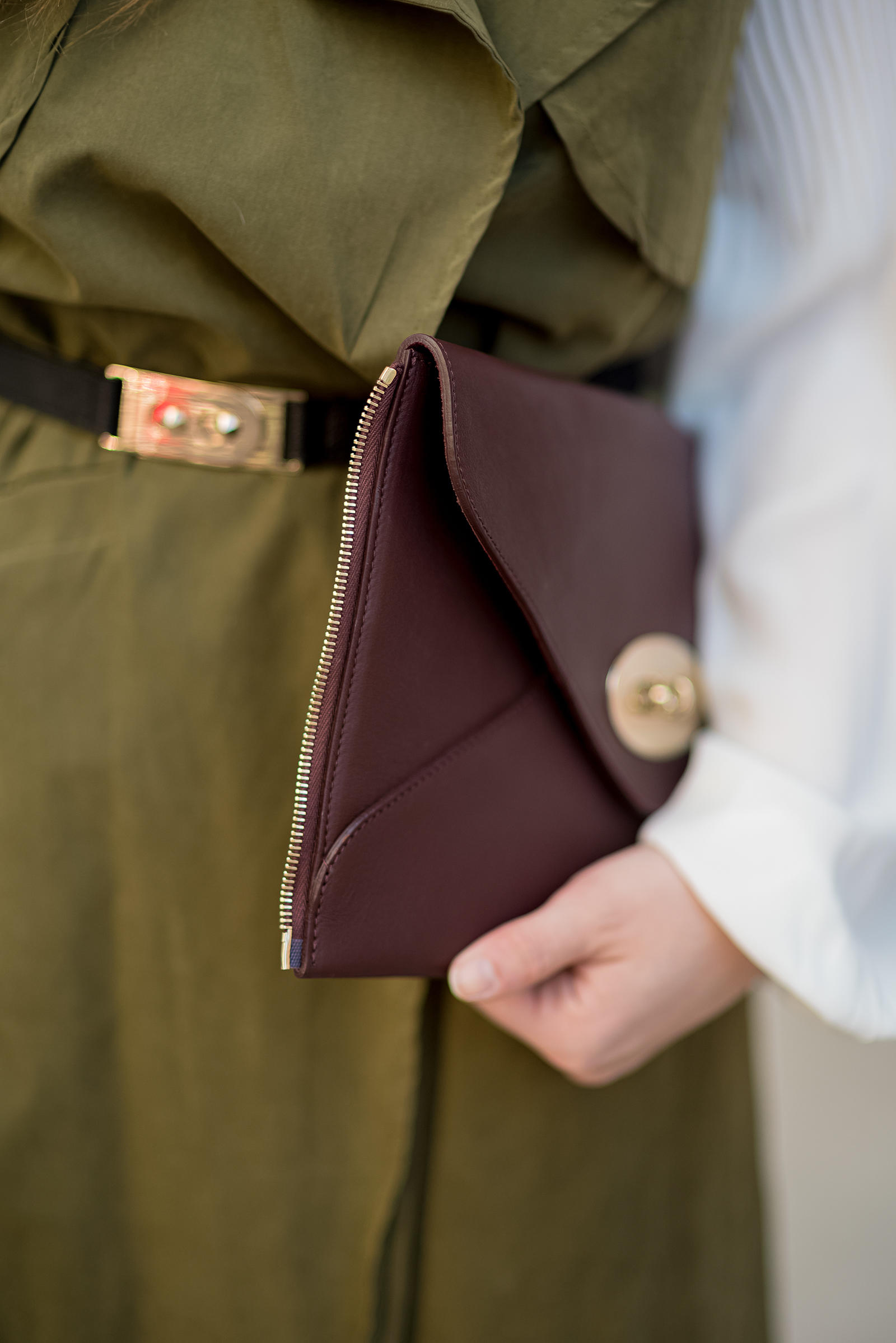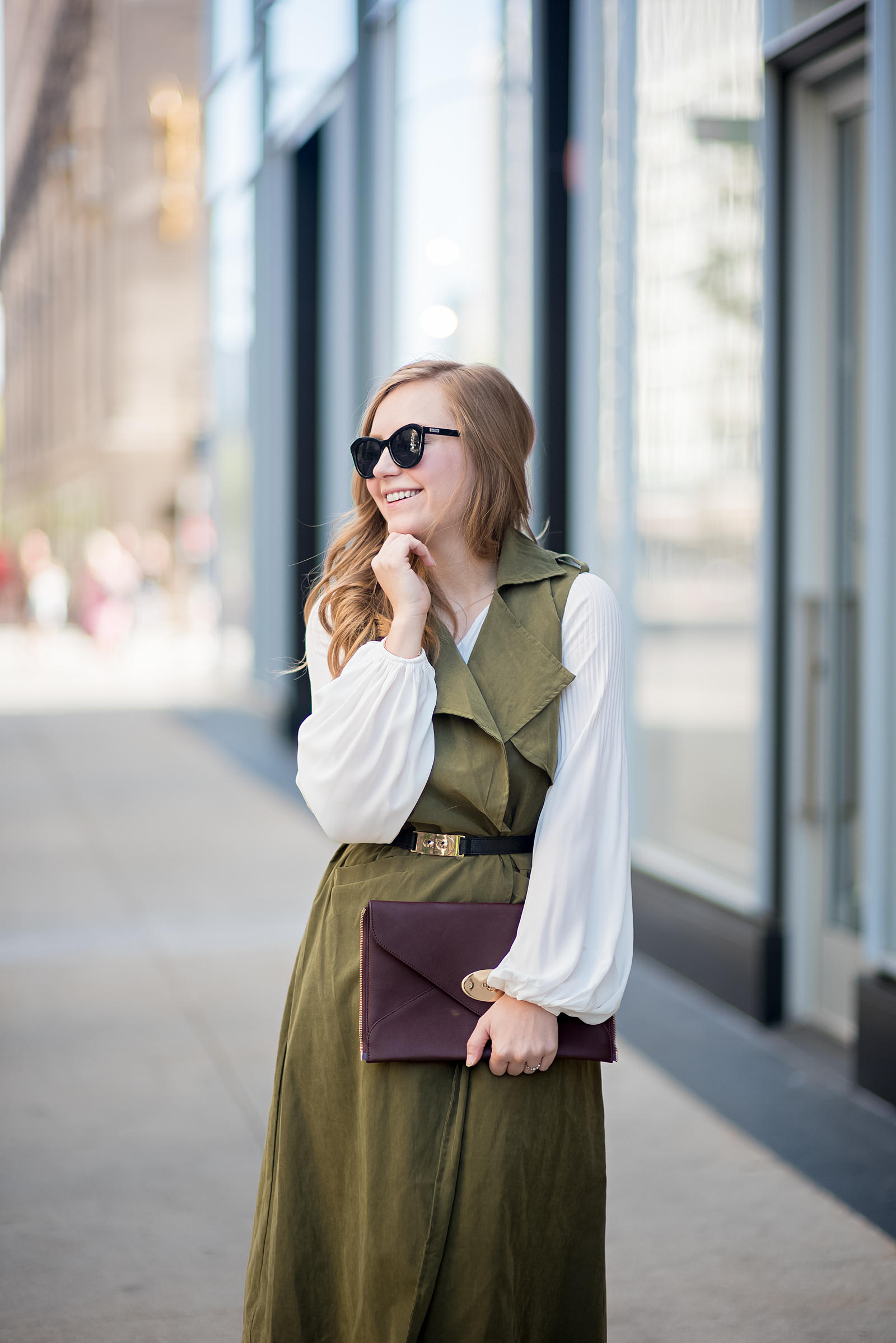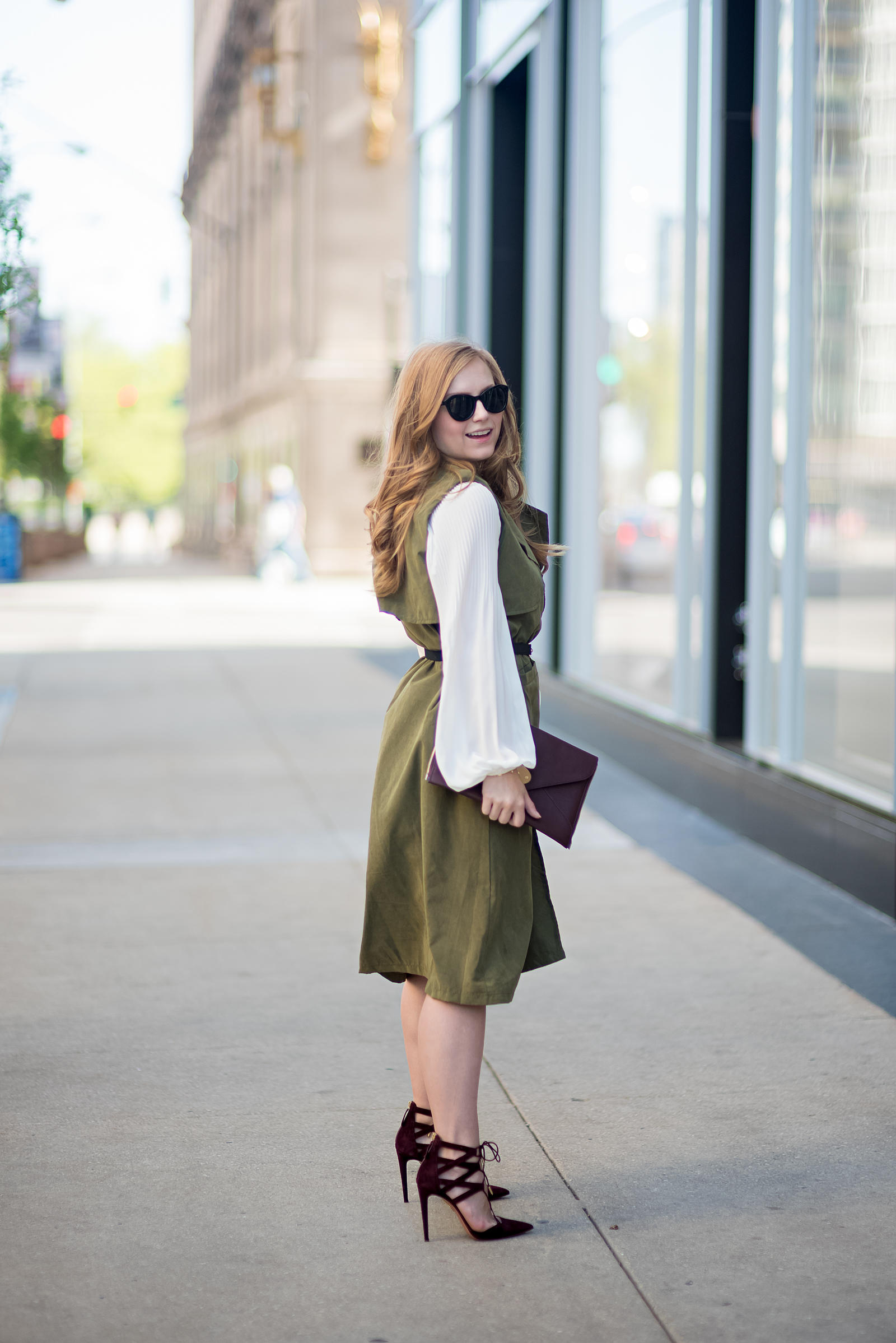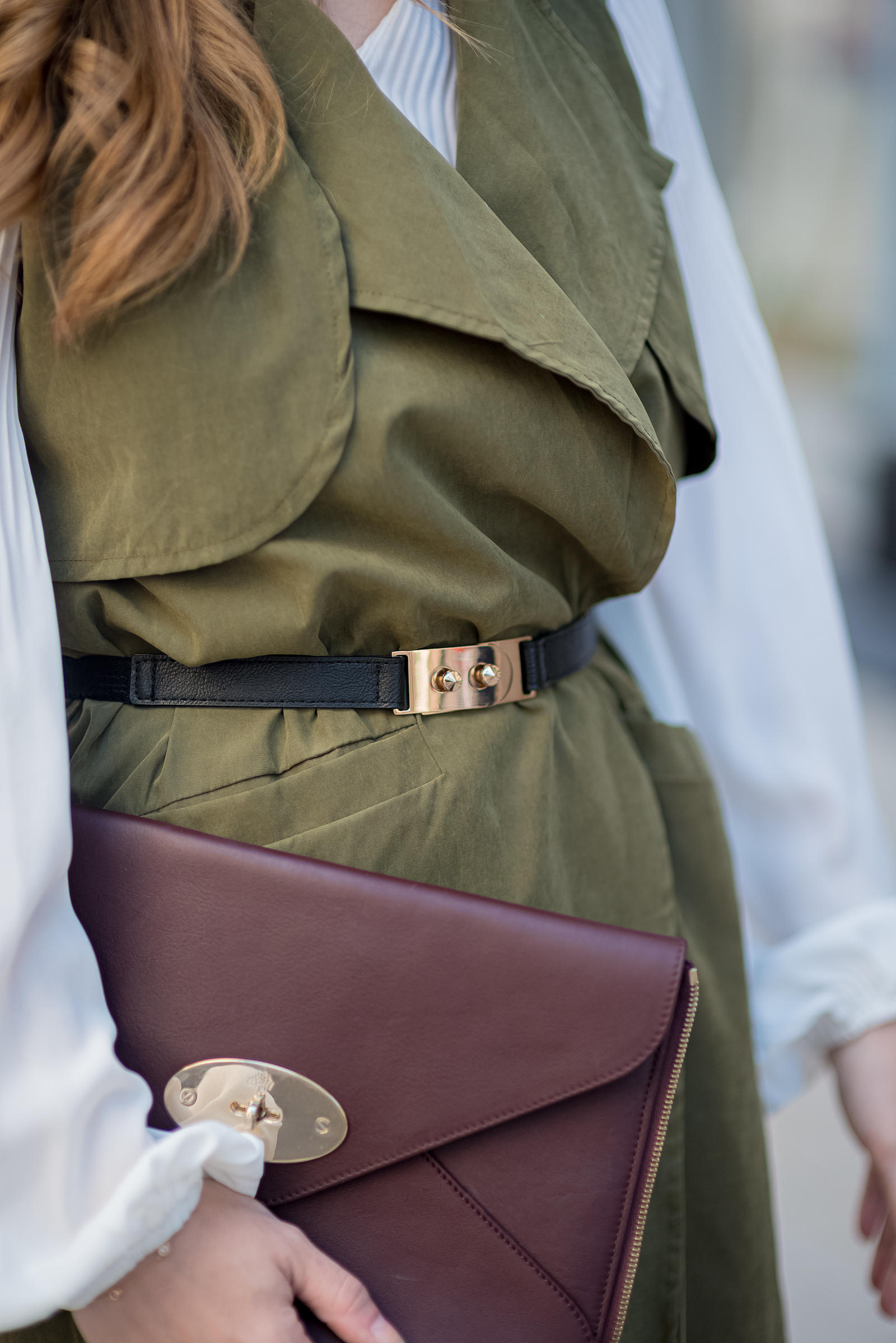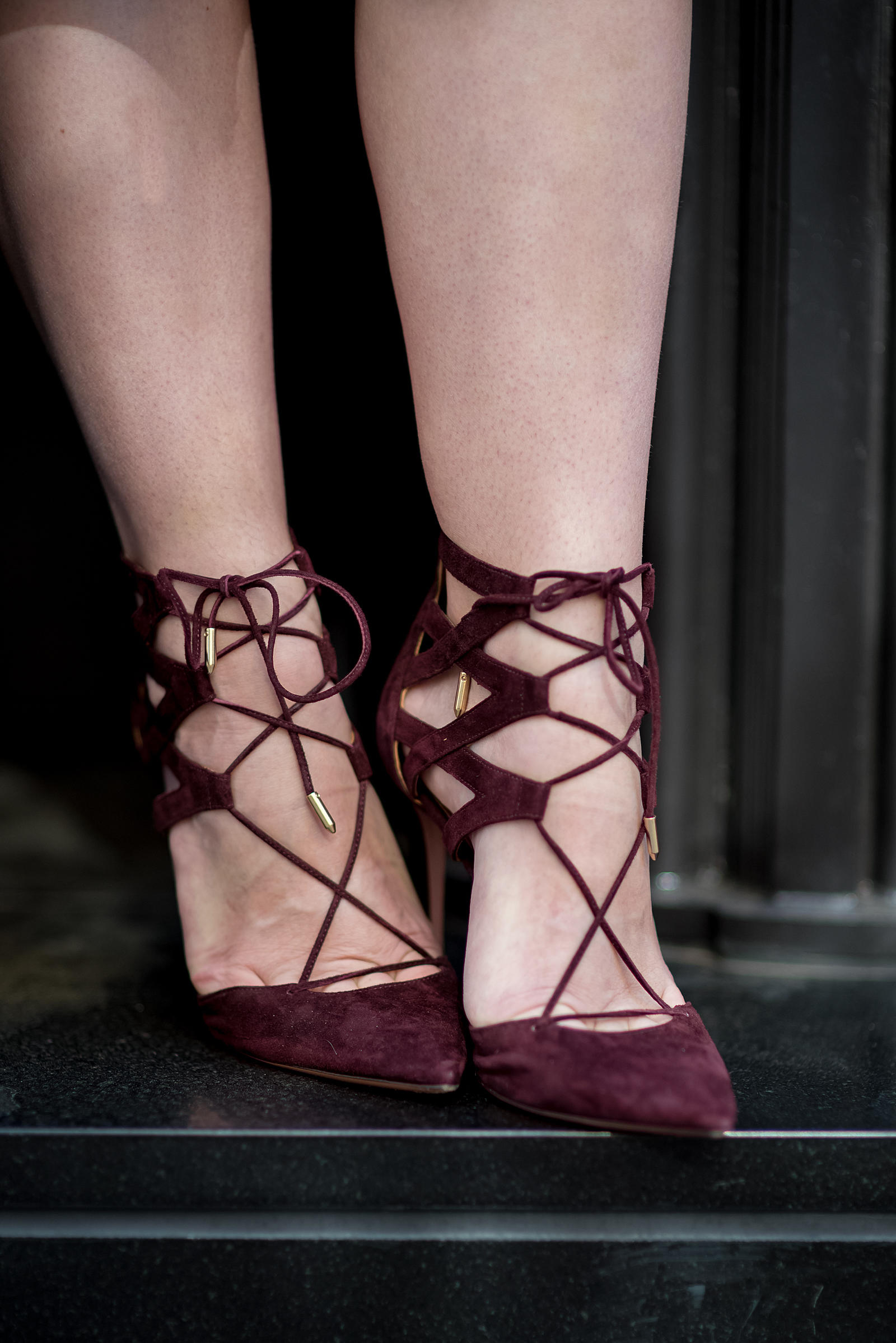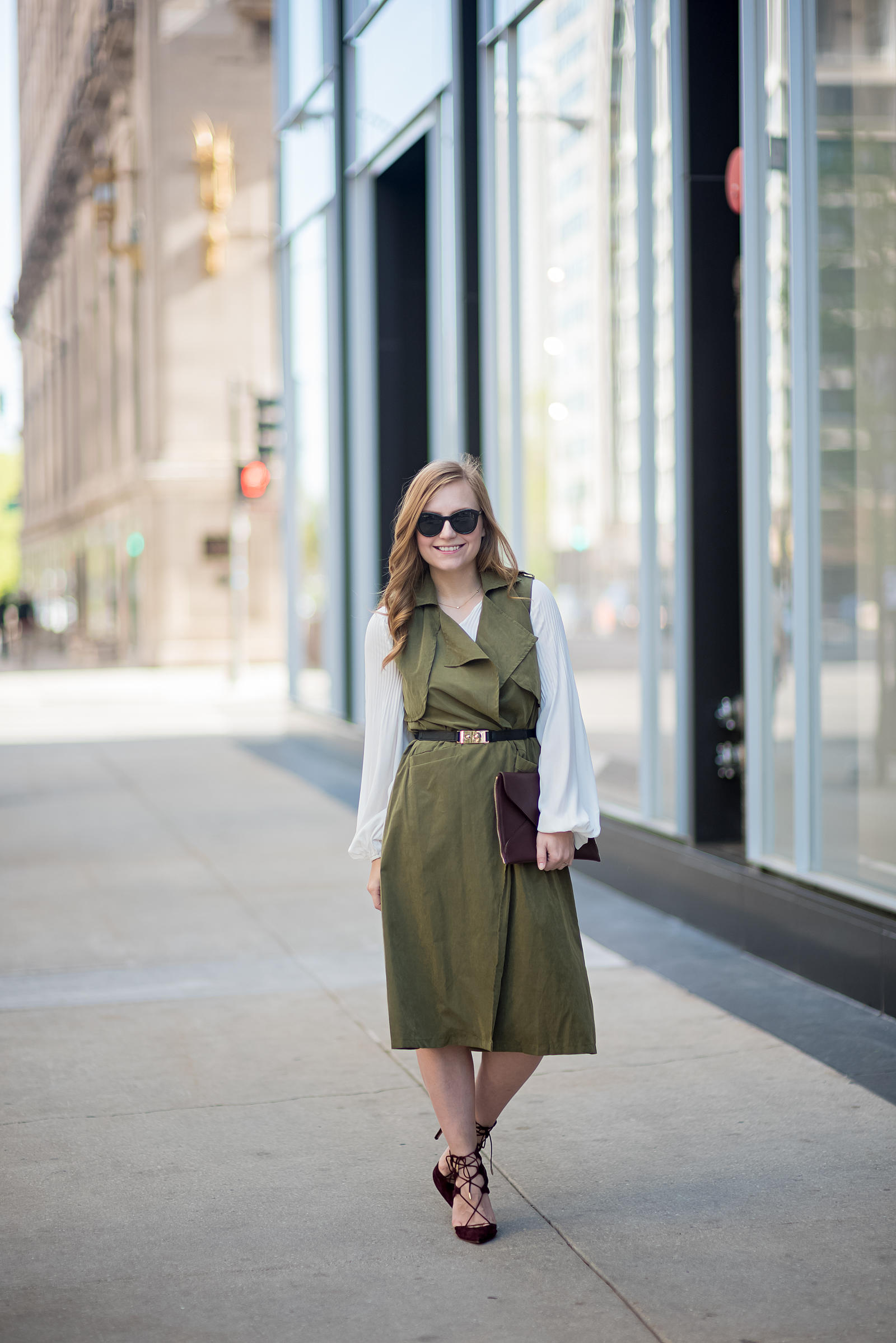 SHOP THE LOOK:
Dress – Choies Vest (suede trench version) || Blouse – Forever 21 (similar) || Pumps – Aquazzura Belgravia (in black) || Clutch – Mulberry 'Willow' || Belt – Topshop (similar) || Sunglasses – Le Specs || Jewelry – Tiffany & Co
Photos courtesy of Anna of NoirFriday
So far, Chicago has been absolutely, positively beautiful this week. It's been in the high 60s to mid 70s, sunny, and lively.
HELLS YES!
I often tell people summer is THE TIME to visit Chicago. We're a city of killer restaurants, amazing architecture, the best art museum in the ENTIRE world, as well as plenty of waterfront paths to meander on and summer is the time to really enjoy it all.
Now even if you aren't from Chicago you've probably heard of the Magnificent Mile — that long shopping mecca stretch down Michigan Avenue in the heart of Streeterville and the Gold Coast. It's often the first place tourists go when they visit our city (well, maybe after a quick selfie at the Bean) but can really be overwhelming for first-timers. It's busy, it's crowded, and full of options. Not to mention the fact that you can drop some serious shopping money here compared to NYC or LA if only because our sales taxes are lower and, since Chicago has a more laidback fashion scene, you have a huge selection to choose from. My girlfriend Anna always finds the best designer deals here — the sort of deals I'm sure NYC ladies would DIE for (ahem, yes I'll take those $170 brand new Louboutin Wedges for my trip to Mexico, thank you!).
But Michigan Avenue is still one of my favorite places to head as a local despite the headache it can occasionally induce. Here are the spots I always try to hit up when I head to the CRAZIEST part of town…
7 Of My Favorite Stops On Michigan Avenue
1. Saks Fifth Avenue
The department store I find the MOST designer deals at. I can't walk into this store and not fall in love with something — their displays are always so stunning and their staff are the nicest of any luxury department store in Chicago. I've loved Chicago's Saks ever since I worked with them on a Fall Fashions Trend video in August 2014 and have always had a positive experience since. I've bought many of my favorite wardrobe investments here (like my black tie gown and Aquazzura booties) and am hoping next year to finally make it to their legendary after Christmas sale (Anna assures me their sale has the best deals of the year!).
2. The Peninsula Hotel
I adore the Peninsula — I've worked with their staff and team for a few years now and can't speak highly enough of them. The hotel itself is stunning (with a large 7th floor balcony overlooking Michigan Avenue where you can get patio cocktails in summer and go ice skating in winter) and their delicious afternoon tea service is ALWAYS a good idea. The Lobby has also recently started serving a new brunch menu which I had the opportunity to try last week. I'll be sharing photos and more details in another post but I think it's safe to say it may be my new favorite Michigan Avenue brunch spot!
3. RL
My favorite Michigan Avenue restaurant! Tucked into Ralph Lauren's gorgeous Michigan Avenue showroom, this restaurant is like a dark, smoking lounge meets British hunting lodge. It's a stunning space (with a killer summer patio) and delicious food. Their lobster roll is divine as are their housemade soups. Pro Tip: come early when the restaurant opens and snag the table in front of the fireplace — it's the spot in the restaurant! Especially on a cold, snowy day in winter.
4. Hendrickx Bakery
A hidden gem! Nicole brought me here well over a year ago now and I've been religiously returning ever since. Do you want the most authentic, flaky croissant you can find in Chicago? Head to Hendrickx. Looking for a shockingly delicious gluten-free bread loaf? Head to Hendrickx. Looking for a quick meal in a tiny but adorably chic, orange space with beautiful bakes and passionate staff? Head to Hendrickx. And pick me up a croissant while you're there please.
5. LK Bennett
The store and brand that single-handedly made over my professional wardrobe when I worked in finance years ago. This store can be very dangerous place for me… I often go in with no intention of buying something and walk out with things like a shearling coat. Located in the 900 Shops, Chicago's only LK Bennett has friendly and helpful staff as well as some seriously Instagram-worthy displays. Last spring I even had the honor of hosting my first blogger event ever here — it was a dream come true to work with one of my favorite brands ever for my first event ever. I'll always have a soft-spot for this little shop because of that!
6. Oak Street Beach
Just a minute walk or so north of Chicago's Chanel store is Oak Street Beach. Access it via the pedway under Lake Shore Drive and stop to Instagram the beautiful murals (seen behind me here) as you head up to the beach. It's a small beach to be sure (not nearly as big as North Avenue Beach at least) but the views of the city skylines and the crashing waves of Lake Michigan are positively magnificent. And a great change of pace from the crowded streets of Michigan Avenue.
7. Sprinkles Cupcakes
This one has to be obvious right? I've long been addicted to Sprinkles cupcakes (especially their special edition flavors!) and have a hard time not popping in here when I'm nearby. I mean, is there anything more satisfying than ordered a cupcake from the Sprinkles ATM? Short Answer? No. Long Answer? No. End of story.
What are some of your favorite Michigan Avenue spots?