"Did you ever get the feeling that the world is a tuxedo and you're a pair of brown shoes?"
— George Gobel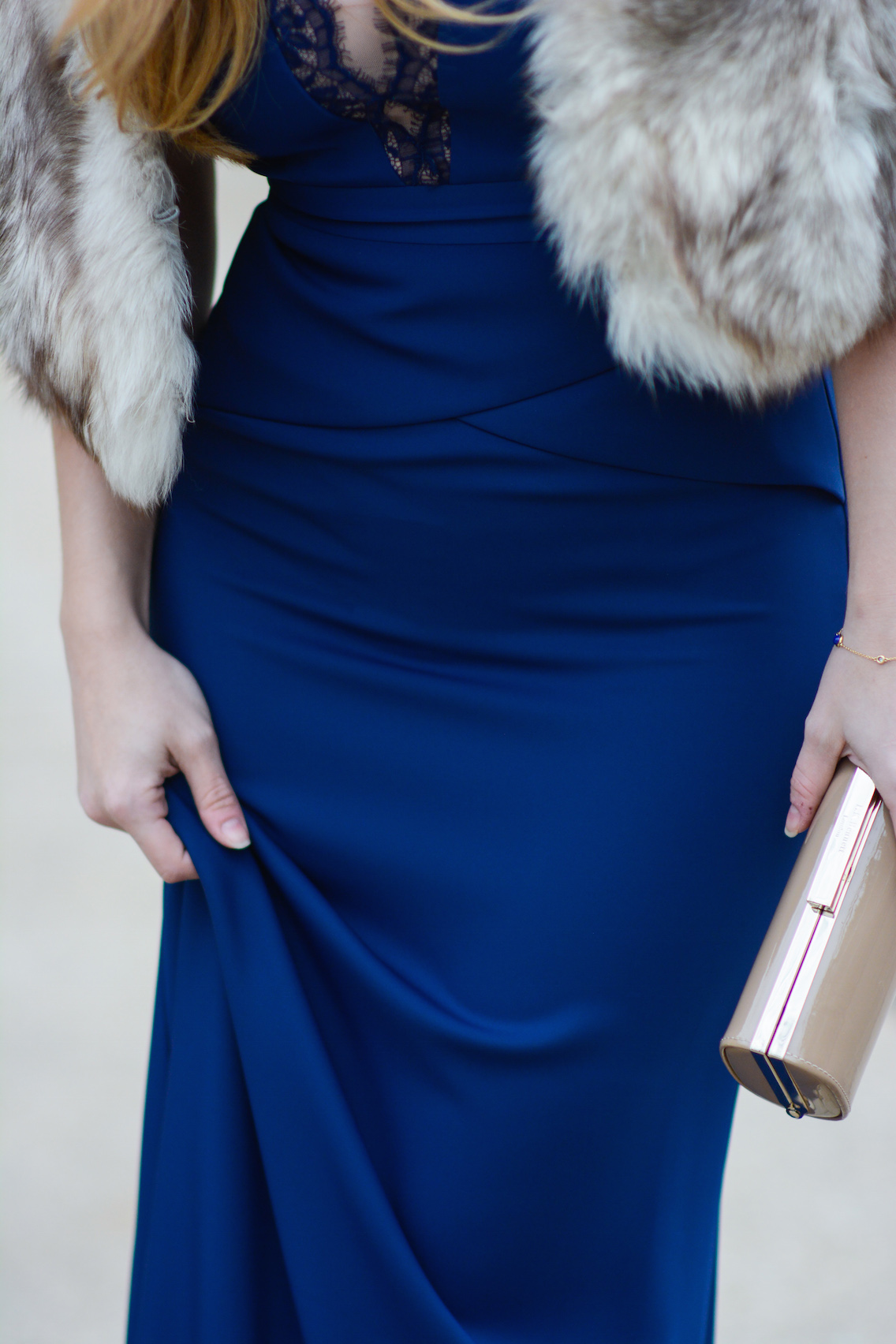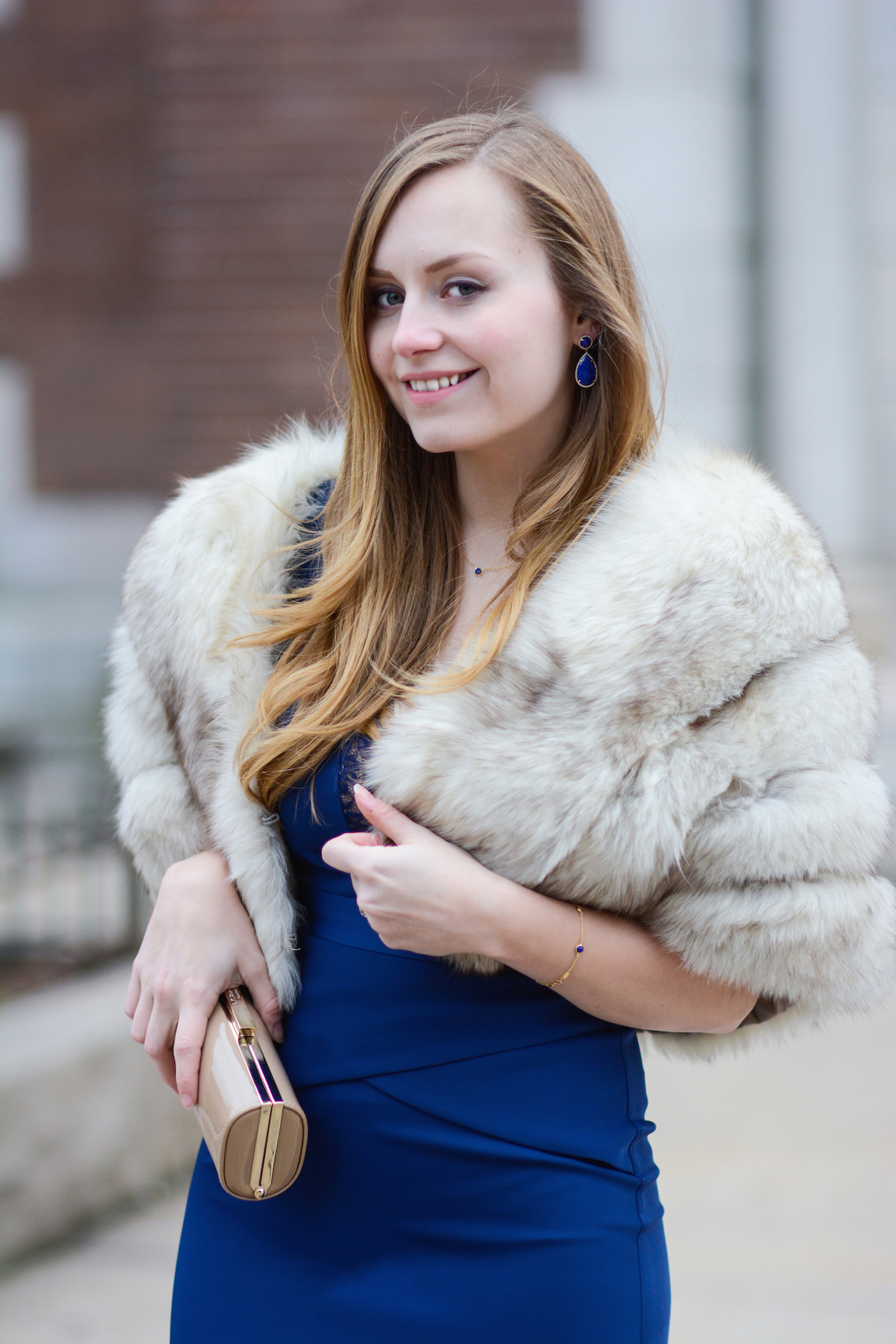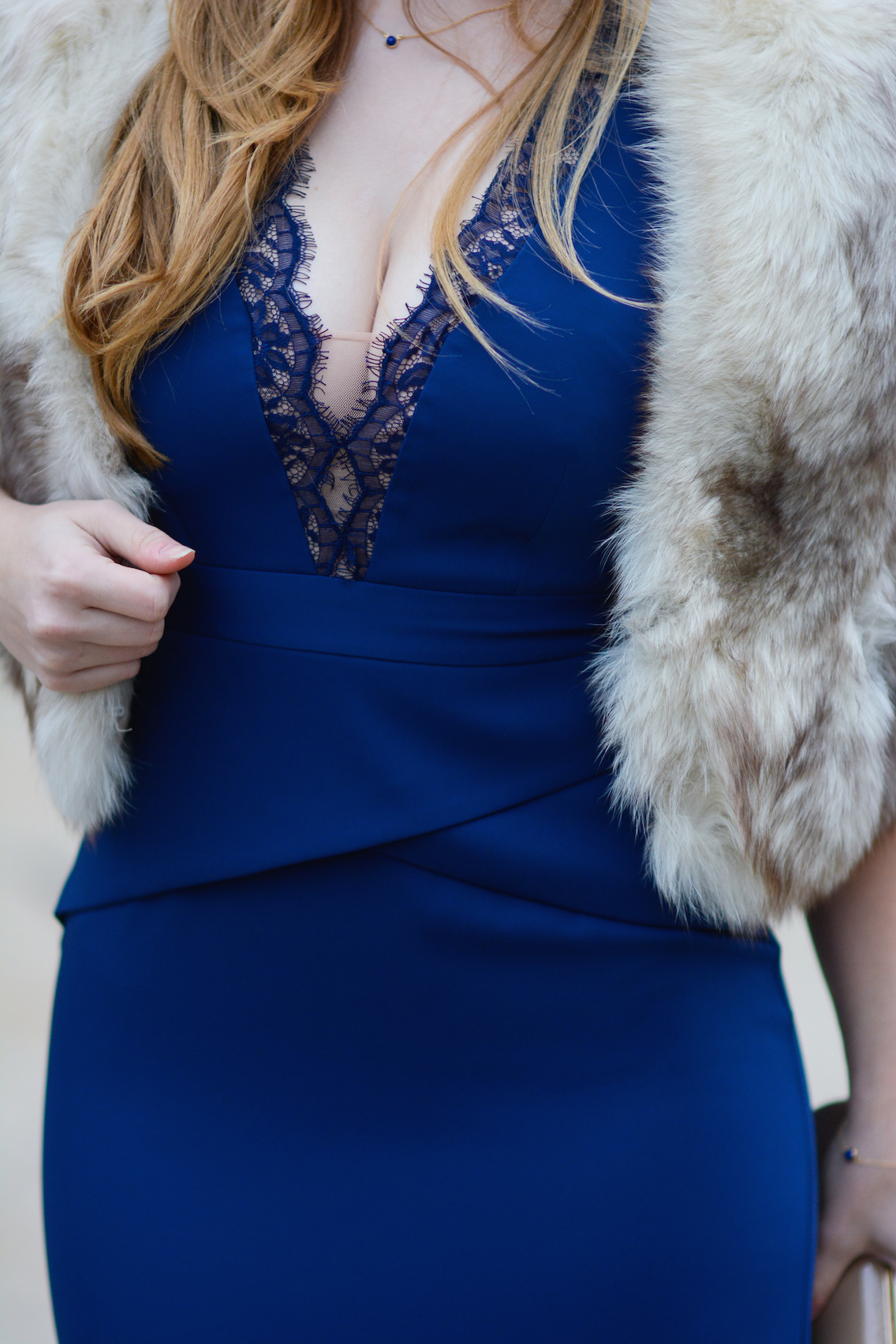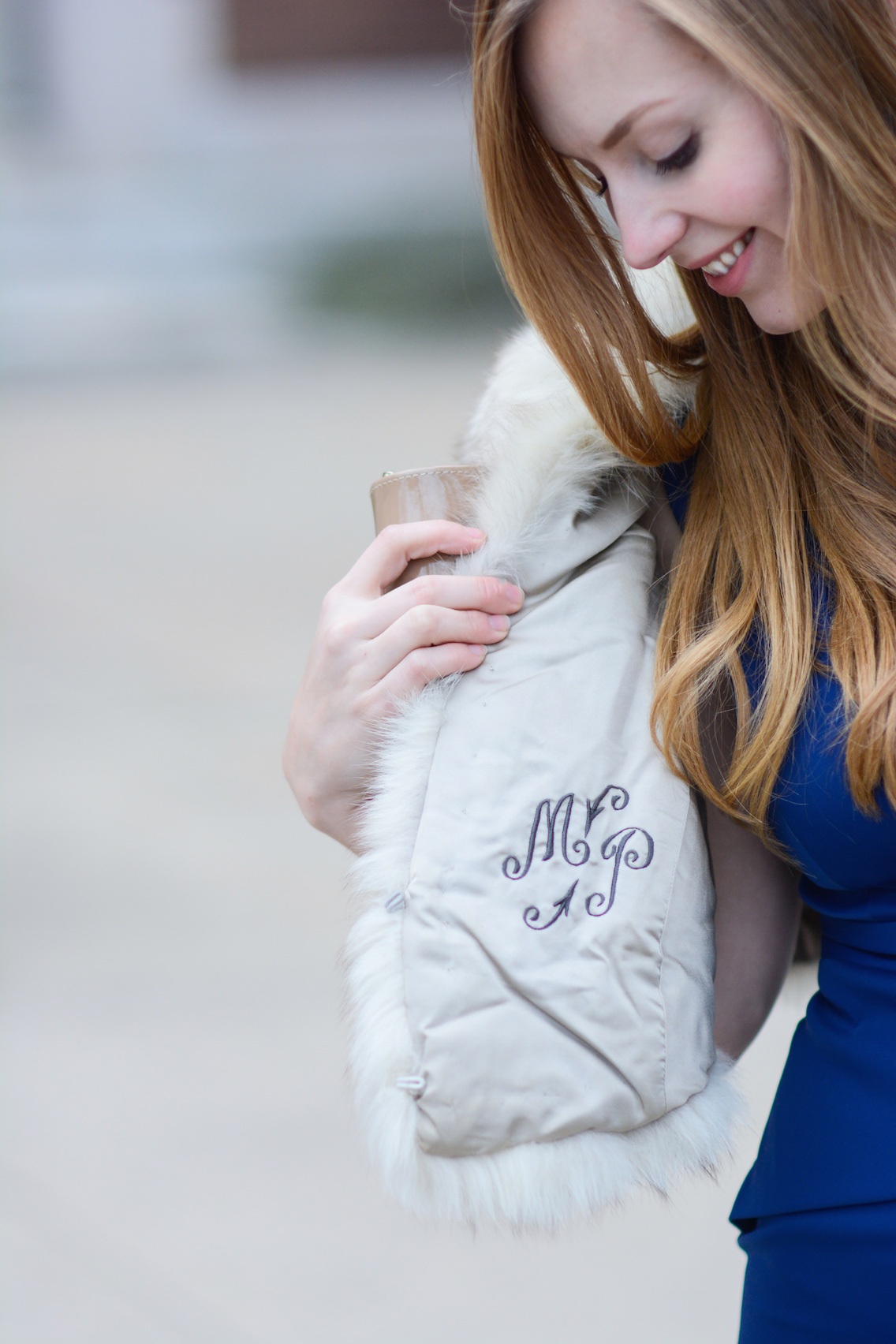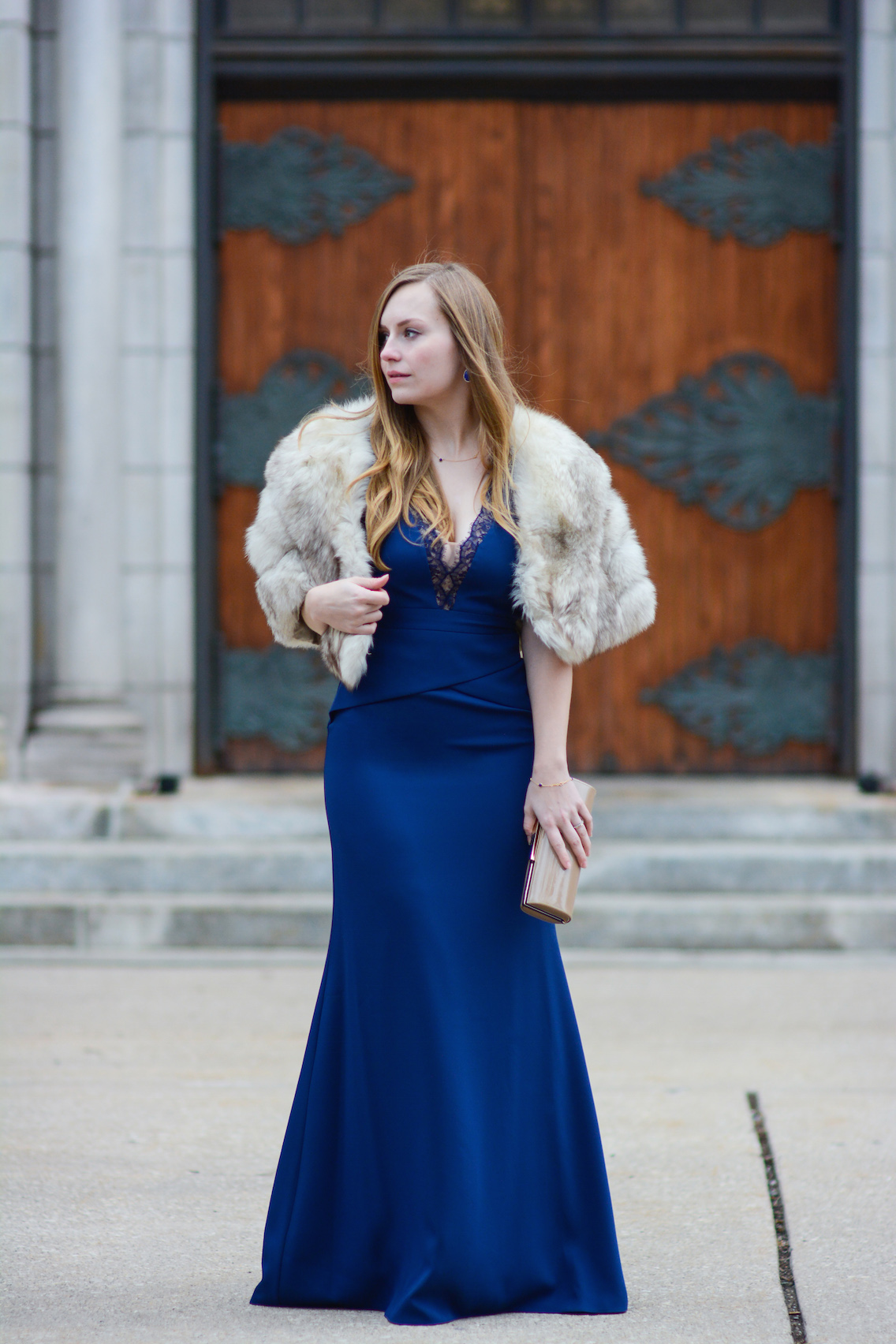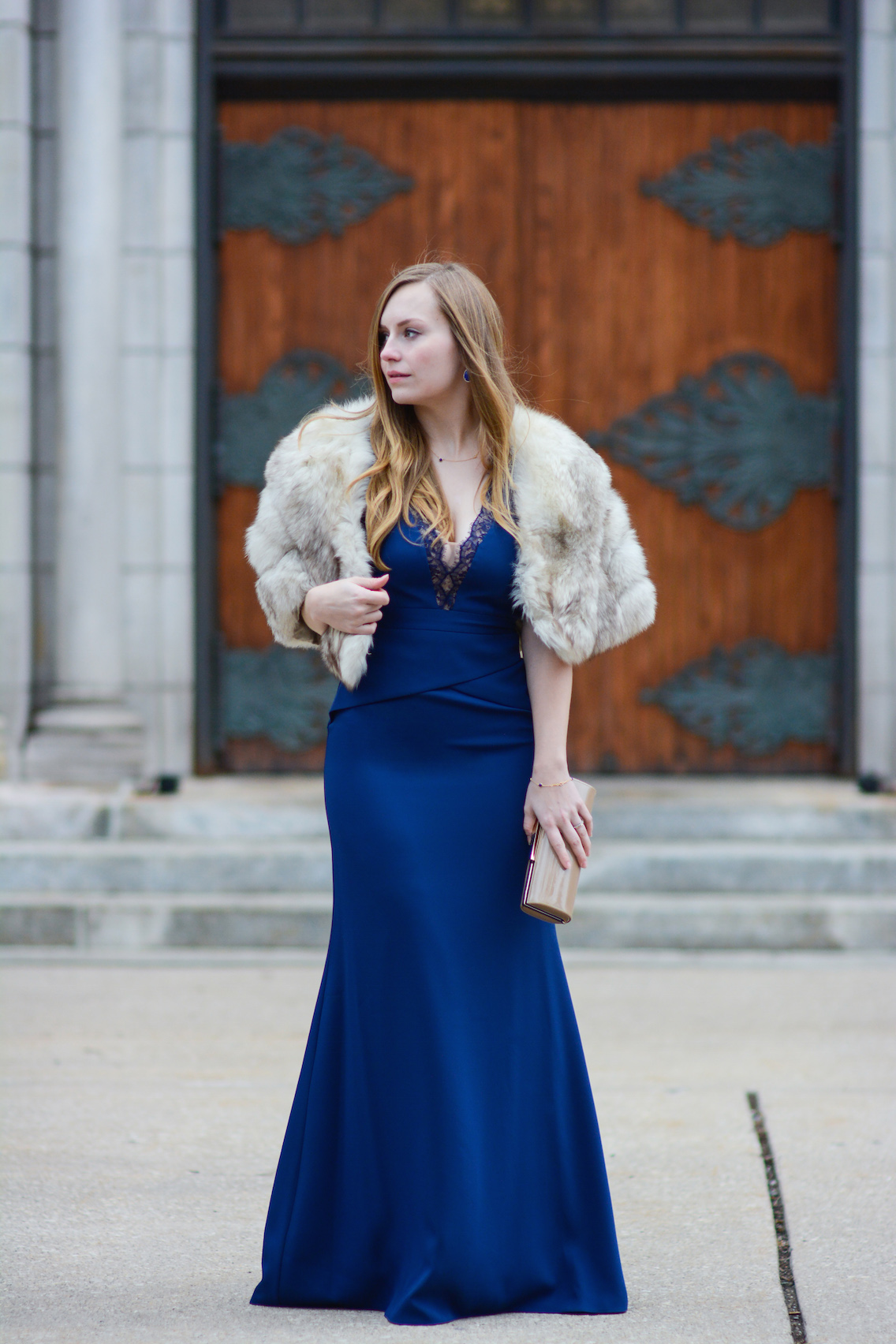 SHOP THE LOOK:
Dress – BCBG Max Azria (1 / 2 / similar) || Stole – My Grandmother's Vintage Fox (similar: 1 / 2 / 3) || Clutch – LK Bennett (similar: 1 / 2) || Pumps – LK Bennett (similar: 1 / 2) || Jewelry – Tiffany & Co and Jeri Cohen || Lips – YSL 'Nude Beige'
Until this past year I rarely ever went to a "black tie" event — they aren't terribly common here in the Midwest, even during the years I worked in finance after college. But in September I attended the opening night at the Lyric Opera and despite the fact that I wore my favorite Givenchy velvet skirt in a 'cocktail attire' appropriate ensemble, being surrounded by ball gowns (with trains) made me feel severely underdressed still.
There's really nothing like the discomfort of being underdressed at an event, is there?
So after receiving FOUR more black tie invitations over the holidays I decided it was time to invest in a real, grown-up evening dress. Not a repurposed prom dress. Or a repurposed bridesmaids gown. A real, honest-to-goodness knock-out gown for any black tie occasion.
Ultimately Hubby helped me pick out this stunning number (and for under $500 this was one of the most inexpensive black tie options I found). His comment when I tried it on was "you have to wear your lapis lazuli with that dress", and I have to admit — on the rare occasion that Hubby does give me styling advice — it's always worth taking.
Investing in a real evening gown may have taken far more years than it should have but now I at least won't ever feel like the brown shoe in a sea of tuxedos!