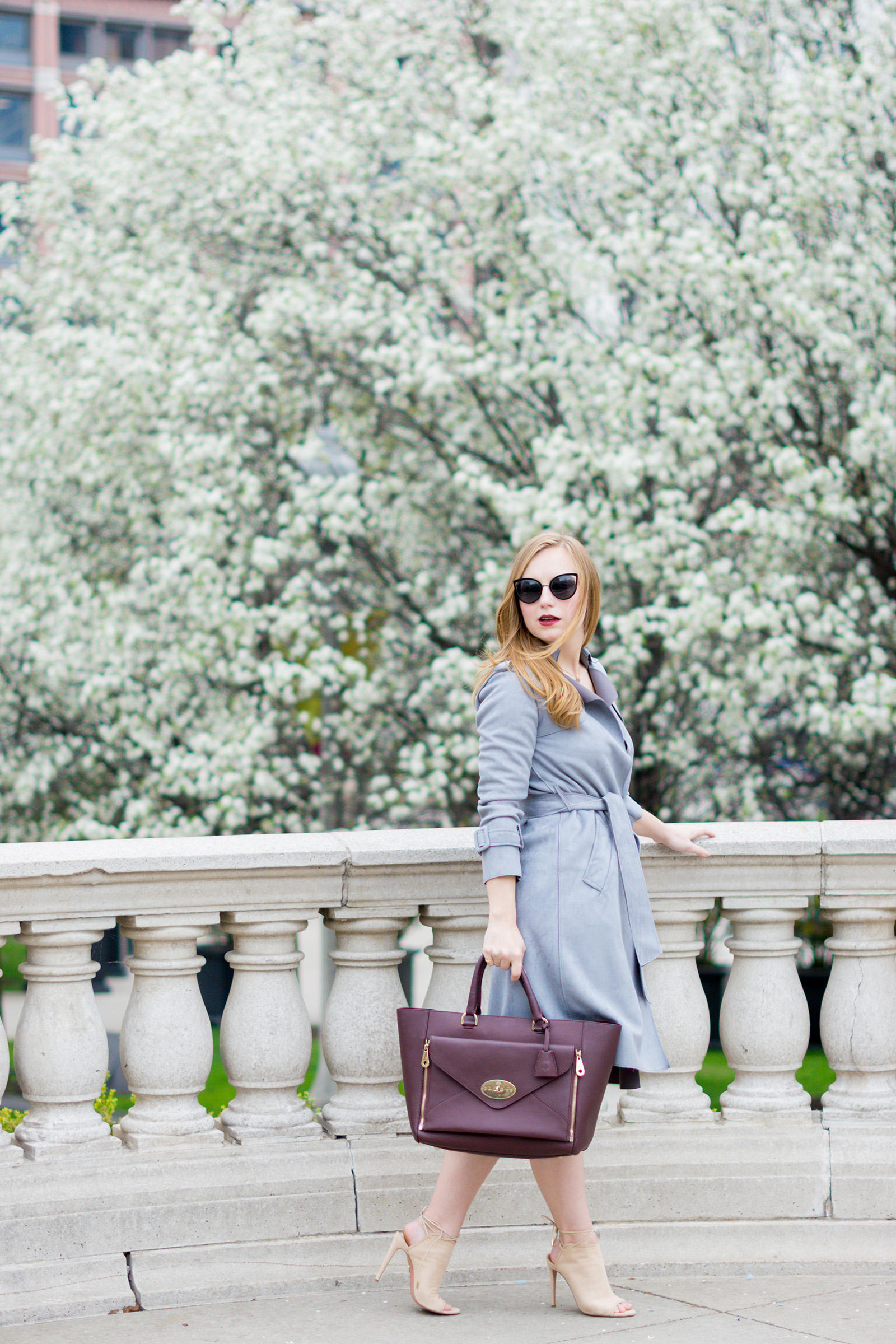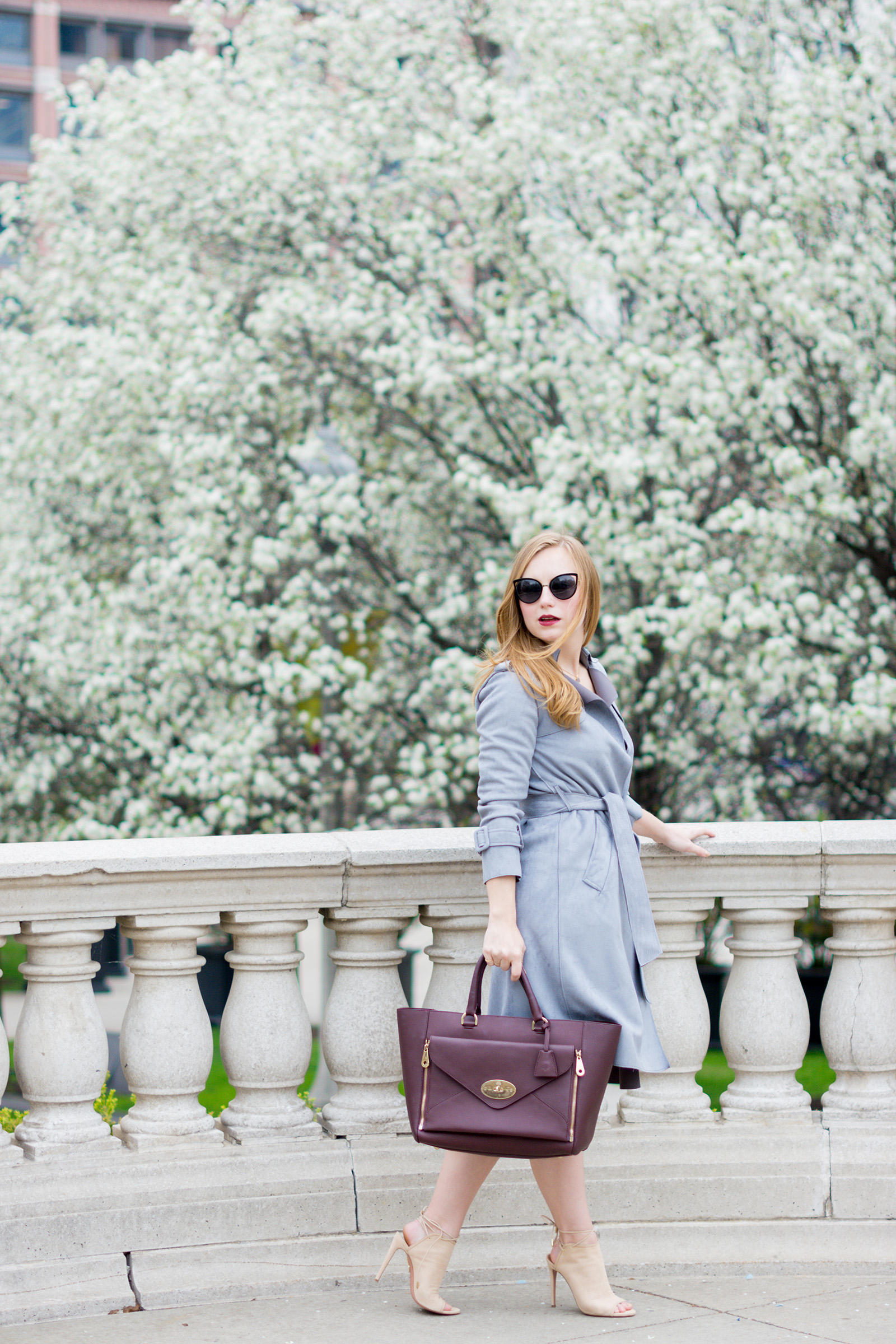 "People deal too much with the negative, with what is wrong. Why not try and see the positive things, to just touch those things and make them bloom."
Trench – Choies (similar) || Tote – Mulberry 'Willow' || Booties – Aquazzura 'Mayfair' (under $30 option) || Sunglasses – Forever 21 (similar) || Lips –MAC in Burgundy + MAC in 'Good to be Bad' (similar) || Nails – Christian Louboutin in 'Just Nothing'
Photos courtesy of blogger Heidi
In the span of one single week, ALL of Chicago has come to life. There are blooms EVERYWHERE right now — it's such a magnificent sight, especially considering the fact that we had snow less than 2 weeks ago.
Last week I also had the exciting opportunity to interview one of the world's BIGGEST shoe designers, Edgardo Osorio of Aquazzura, at a Barney's charity event here in Chicago. He was easily one of the nicest, kindest, and most charismatic designers I've ever met — I can't wait to share his interview with you! And he even signed my new pair of Aquazzura booties — aren't they positively magnificent? Especially now that they've been autographed?
The moment I found out I'd be meeting him, I knew I couldn't dare pass up the opportunity to wear my first pair of Aquazzuras for the first time to my interview. And when I saw these minimal, elegant booties it was love at first sight.
Ever since I put them on, I haven't wanted to take these booties off. AT ALL.
The true appeal of Mr. Osorio's label is that comfort matters just as much as elegance. From the first moment I slipped these booties on I've been amazed at how sexy yet wearable they are. Despite being one of my highest pairs of heels they're easily one of my most comfortable! And they fit, quite literally, like a buttery-soft suede glove on my gargantuan hobbit-shaped man feet.
---
Any shoe that can transform my awkward foot so elegantly is WELL-WORTH the investment.
---
So I figured there was no better way to celebrate the true arrival of spring here in the Windy City than with a shoot amidst the blooms in these booties.
Blooms and new booties — don't they make such a potent combination for curing the spring blues?!