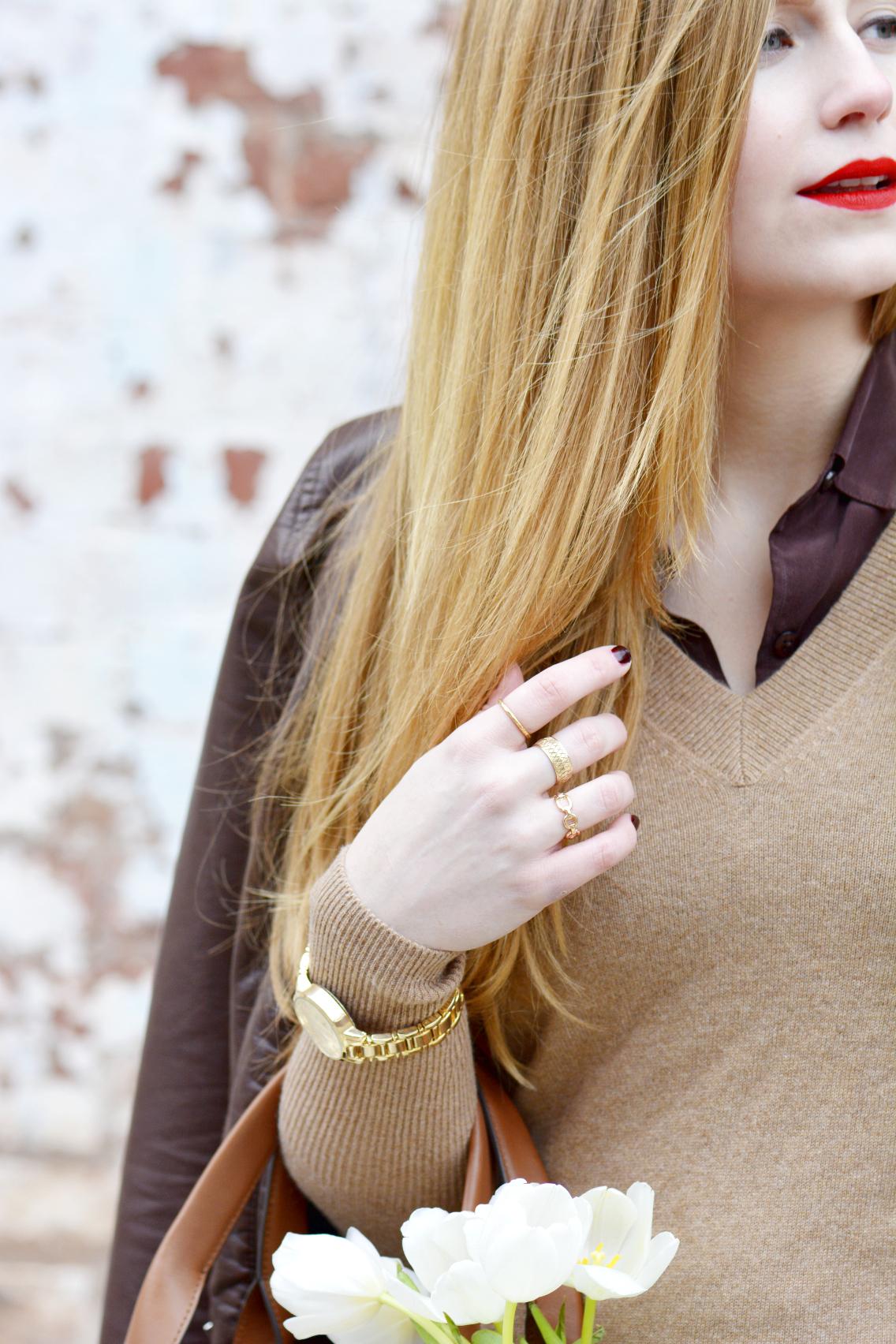 "Luck is believing you're lucky."
— Tennessee Williams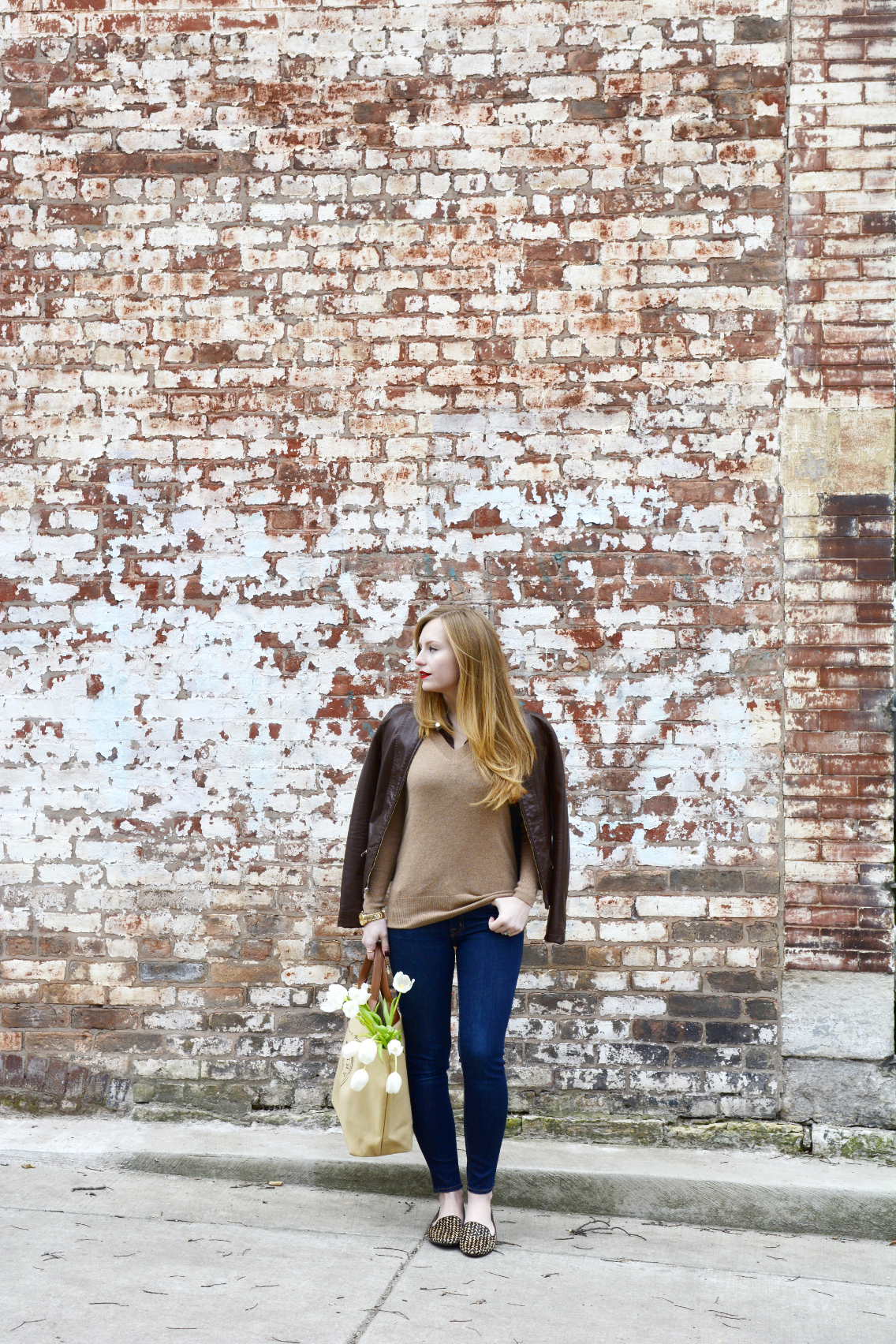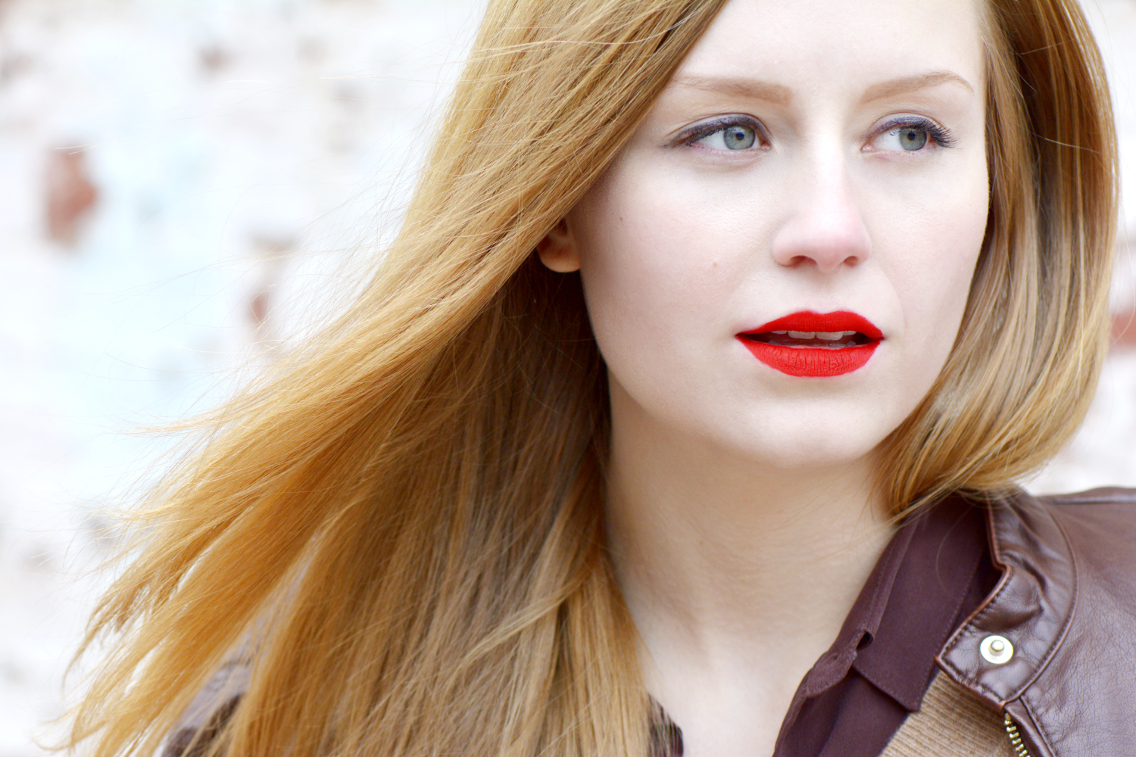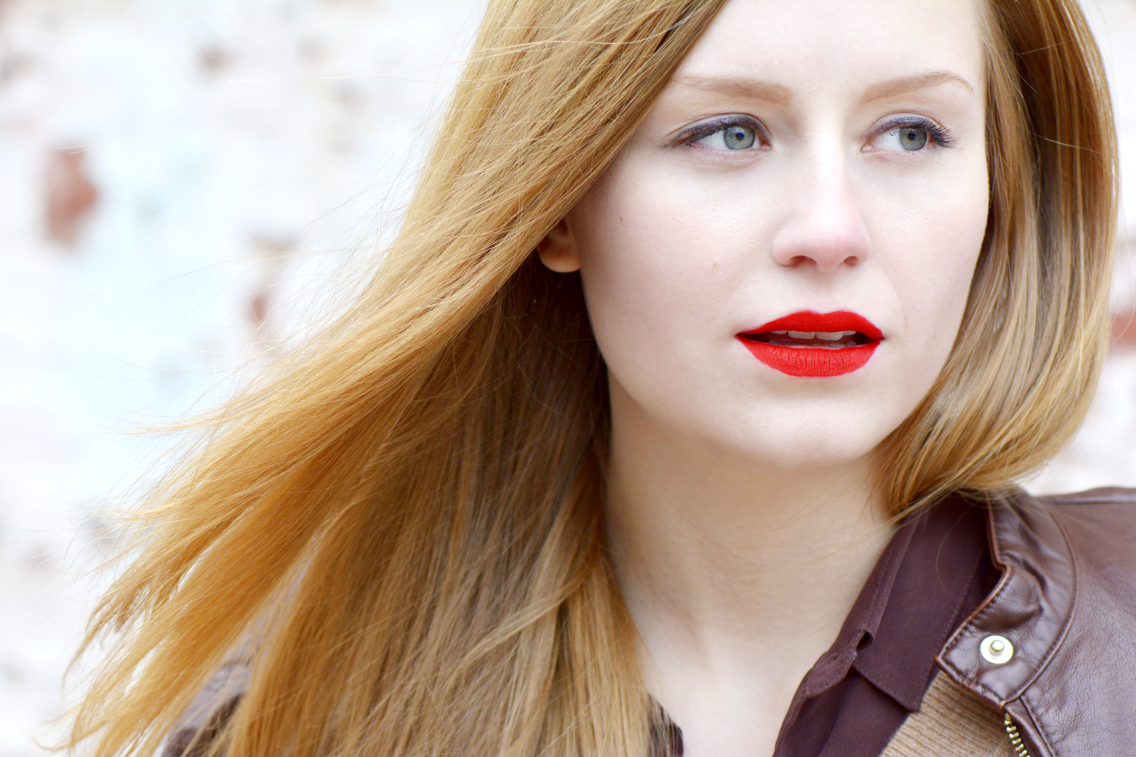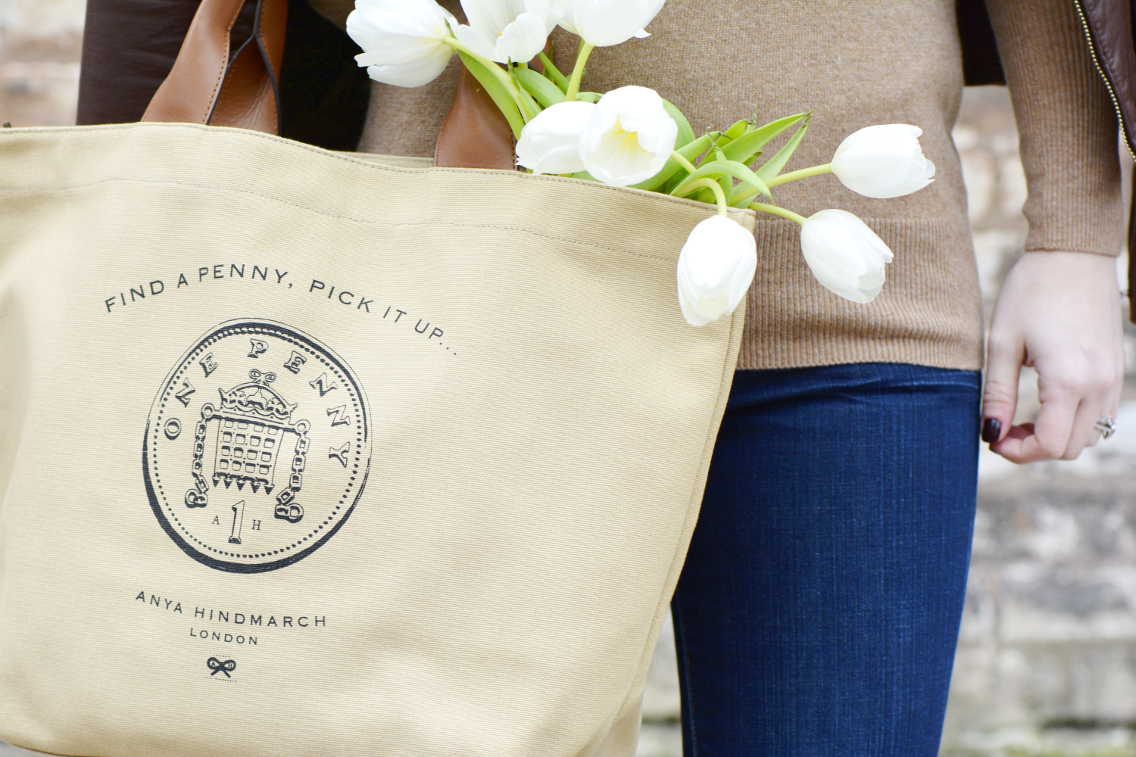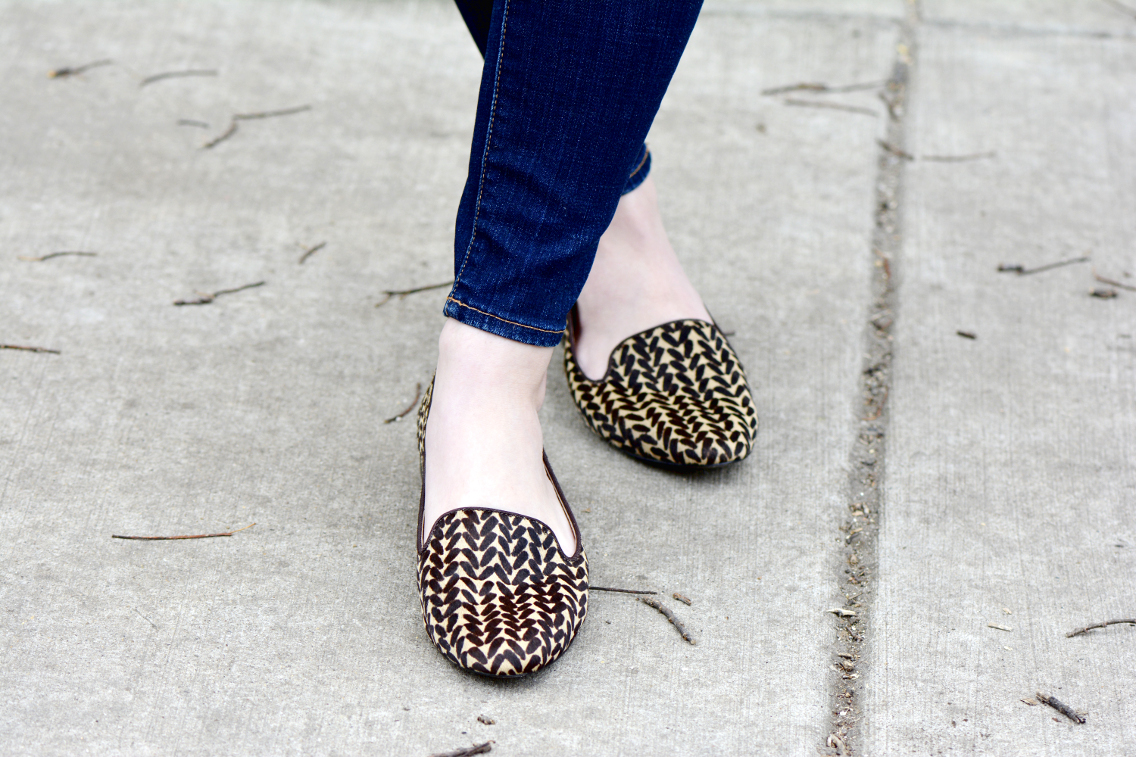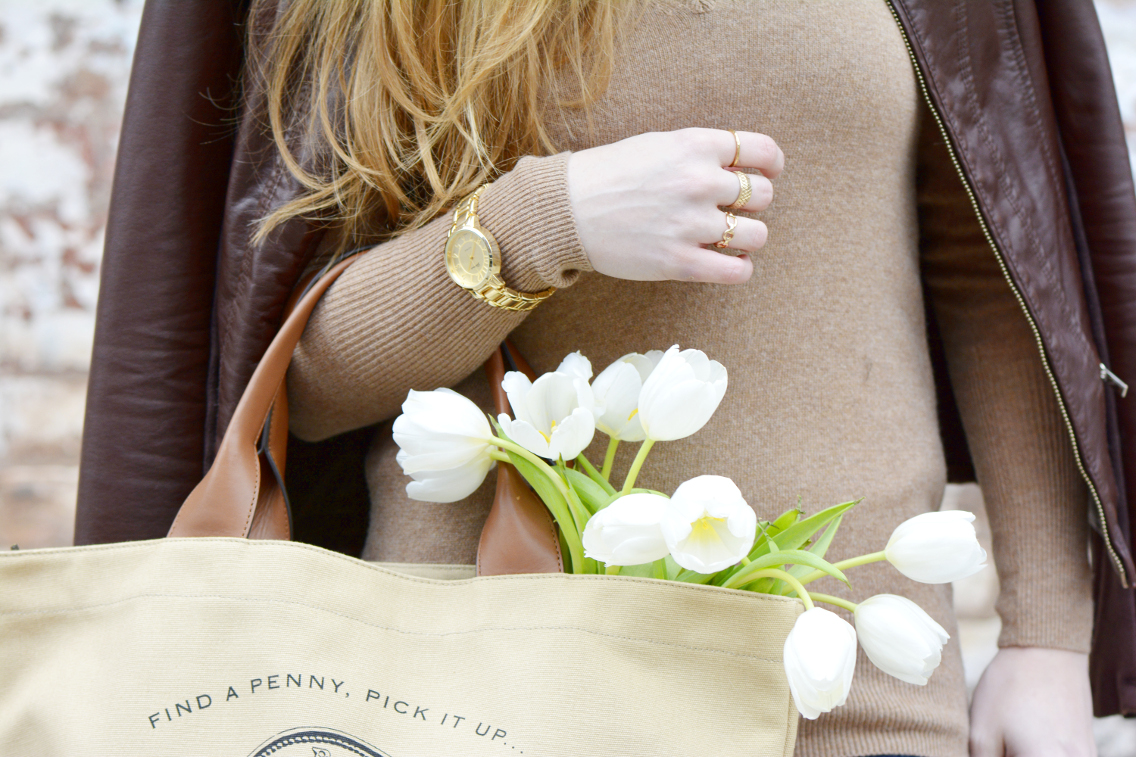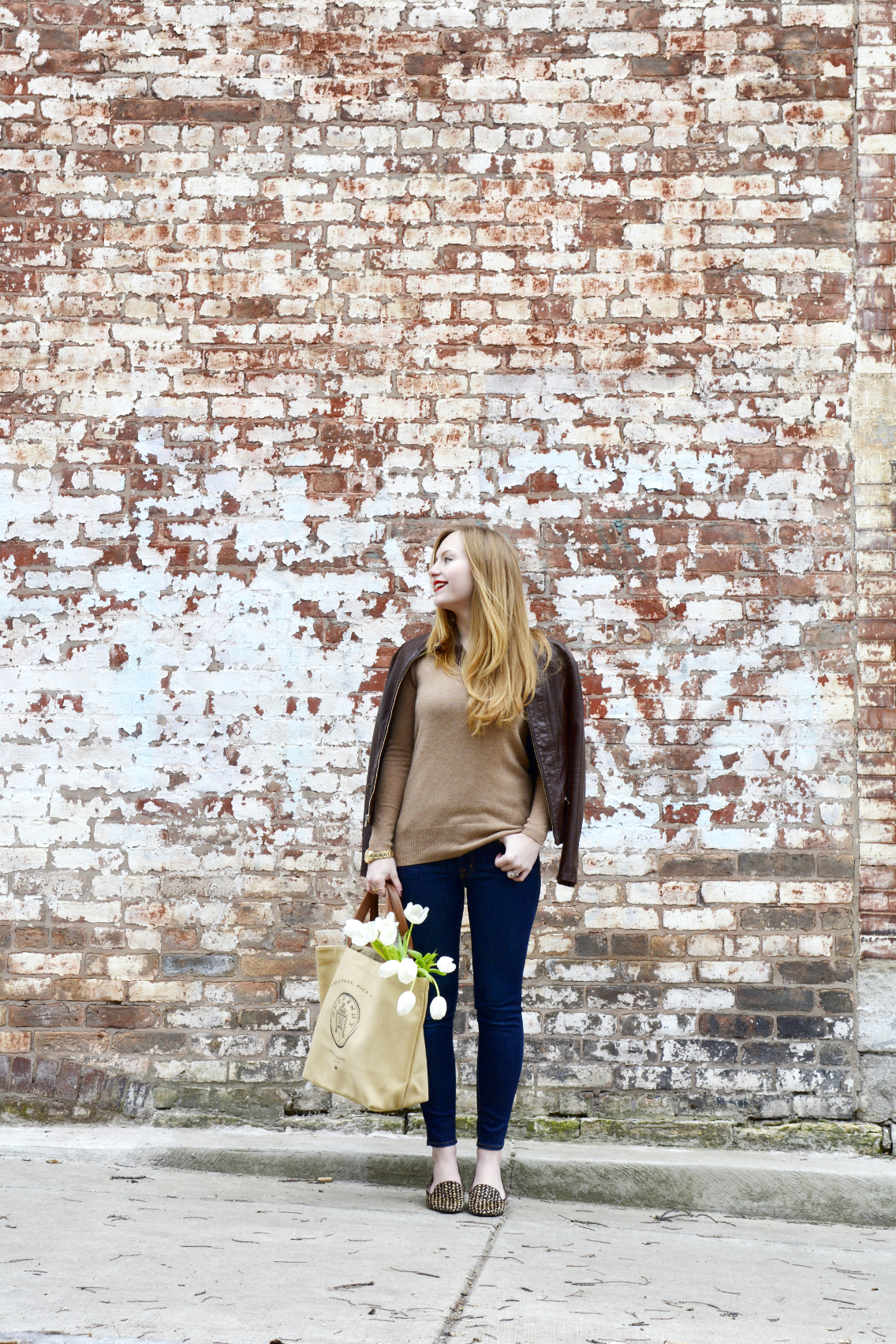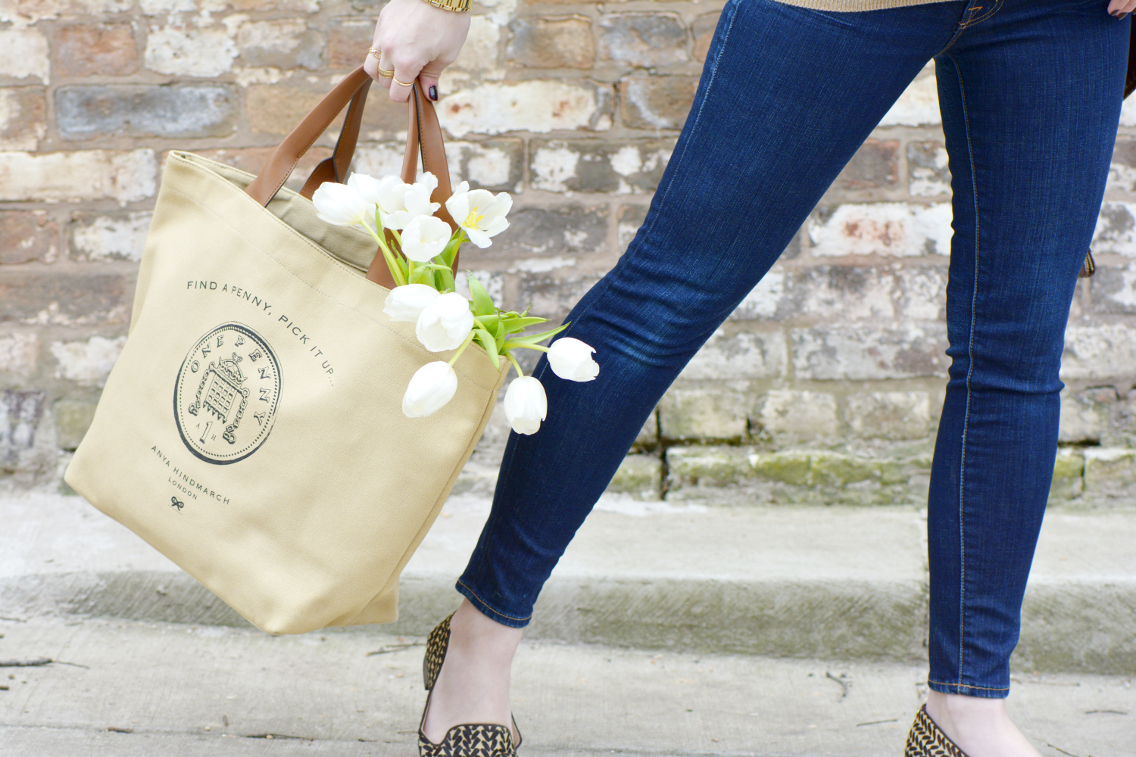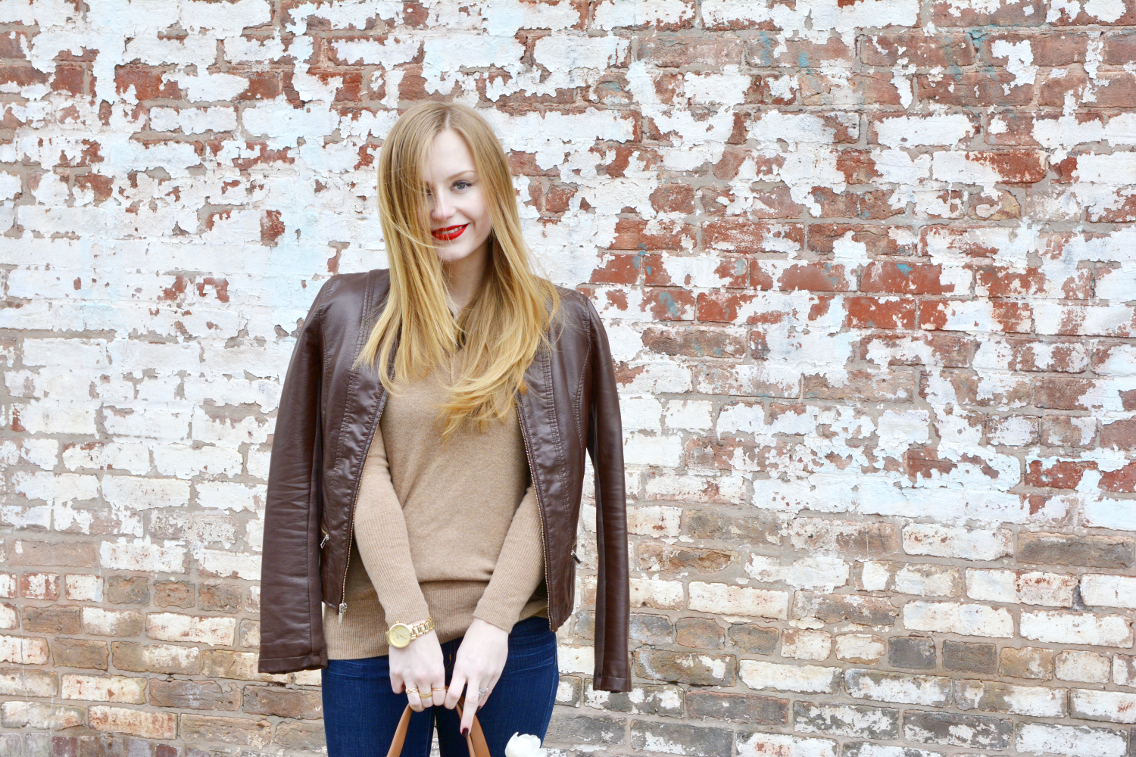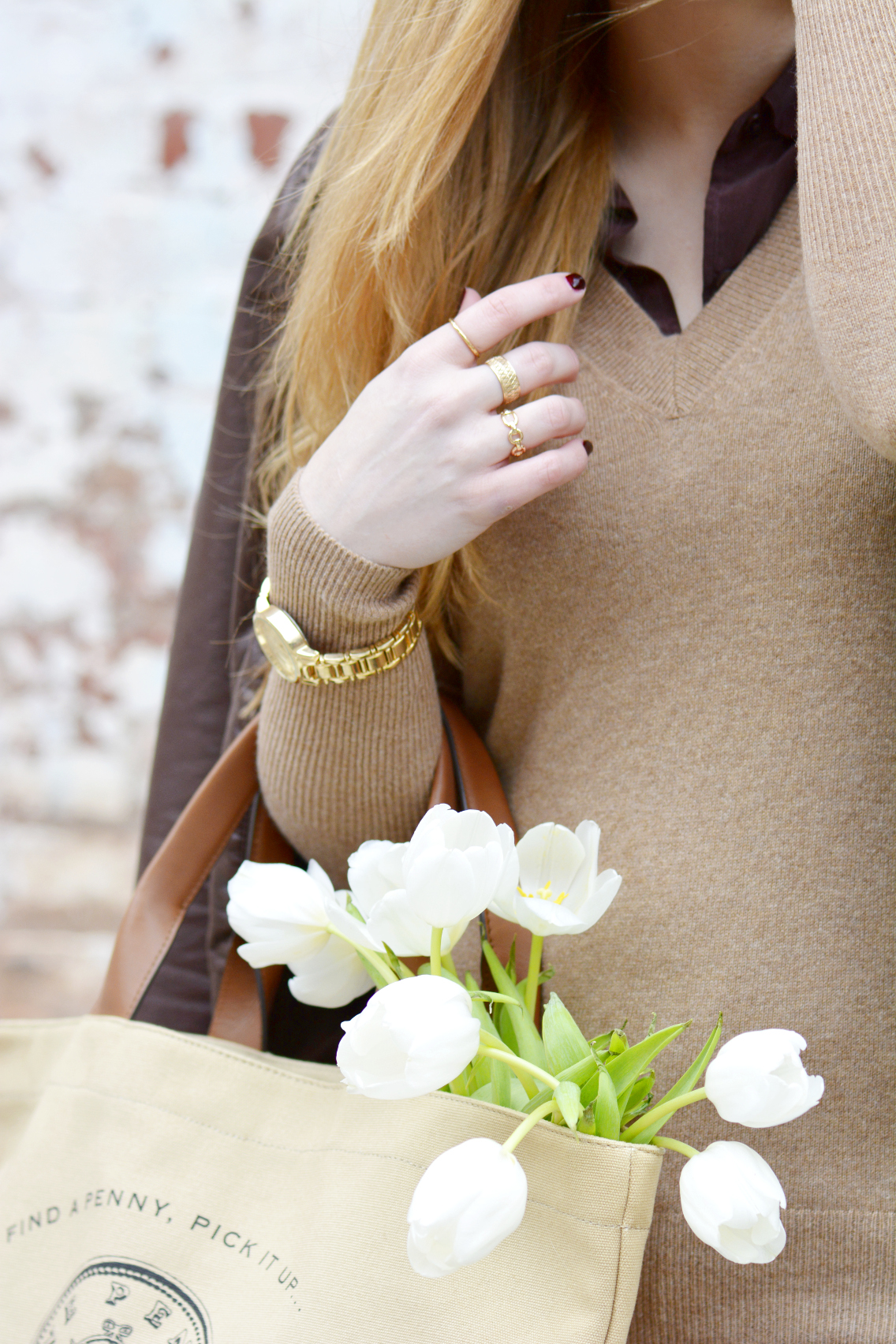 Cashmere Sweater – J Crew V-Neck in Heathered Acorn (ON SALE here)
Blouse – Everlane Sleeveless in Root (here)
Jacket – Express 'Minus the Leather' Peplum in Mocha (double-peplum version here)
Jeans – J Brand '835' Crop in Ink (full-length version here)
Slipper Flats – Massimo Dutti Herringbone (similar here and here)
Tote – Anya Hindmarch 'Find A Penny, Pick It Up' (similar Anya bags here and here)
Watch – Lulu's in Gold (similar under $23 here)
Rings – Tiffany & Co (here), Vintage and Forever 21 (here)
Lips – Stila Stay All Day in Beso (waitlist here)
Nails – Chanel No. 18 in Rouge Noir (here)
Photos courtesy of talented Katharine
My father taught my sister and I that success often comes from a positive mentality. As an Olympic-qualifying fencer, he knew a thing or two about making his own luck. He would always say that his fencing games had been won or lost before they had begun — that the mentality he had going into a competition would decide the outcome.
There's something to be said for the power of human thought on our daily lives too. As Tennessee Williams reminds us, luck is something we make for ourselves. By believing in ourselves and our talents, our mentality can actually change our destiny.
But sometimes that can be overwhelmingly hard. We all have plenty of reasons to believe ourselves unlucky. In fact, often people are more inclined to think that a dirty penny off the street will bring them more luck than the power of their own capacities.
Find a penny, pick it up and all day long you'll have good luck!
But the truth is, we are our own lucky pennies. We are our own best friend and worst enemy. And it's how we choose to face each and every day that ultimately decides our destiny.
Today, be your own lucky penny!