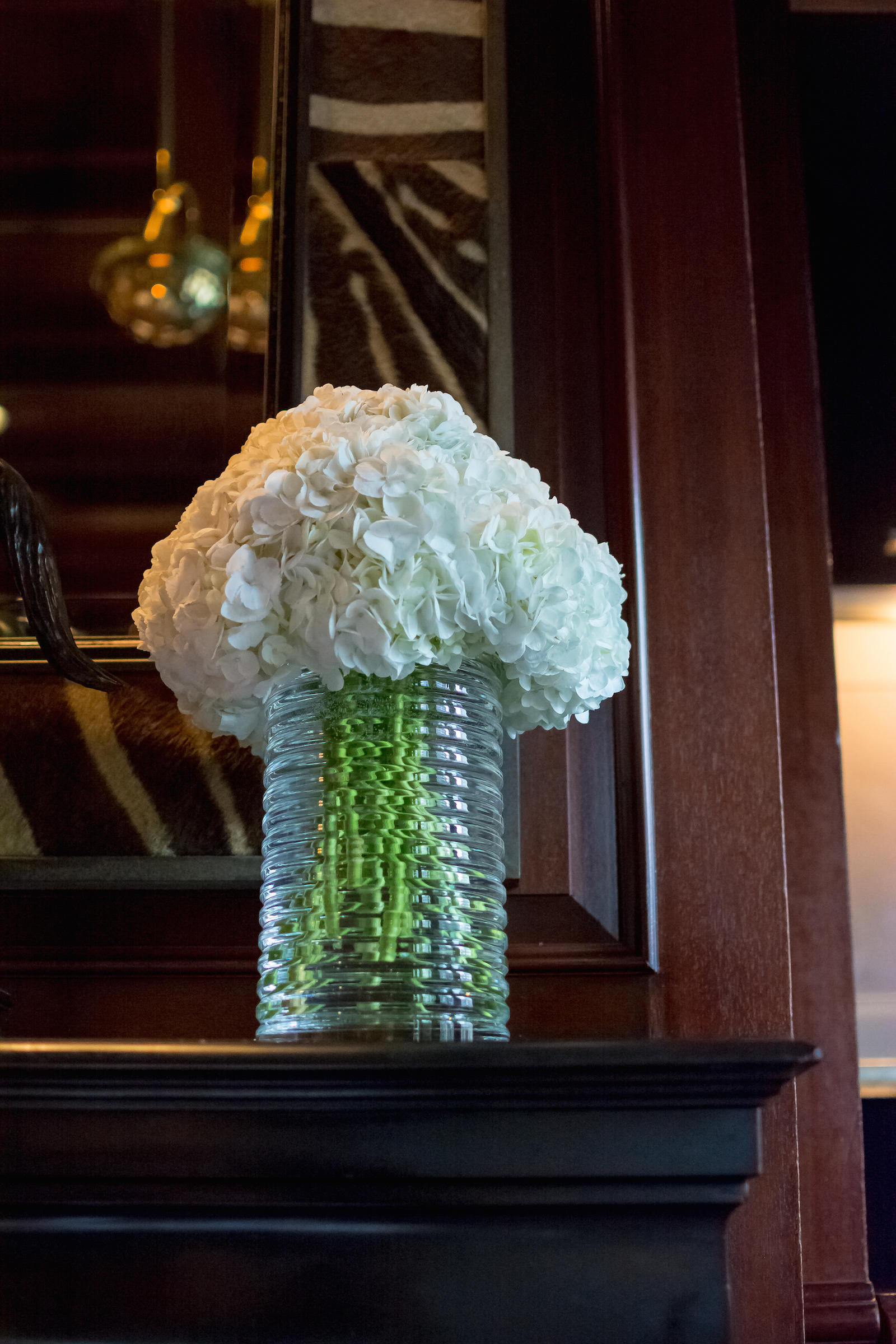 There's really nothing like spring in the Midwest.
One day it's a balmy 60 degrees, the next you're trudging through several inches of ice and snow.
No joke.
As I told you earlier this week… schizophrenia doesn't even begin to cover it.
But as a native Chicagoan I know to expect a steady stream of chaos from February to May. I've even developed a few sophisticated methods to deal with the onslaught (and resulting seasonal depression)… which brings me to today's deliciously cozy lunch.
Surprise, surprise… last week after several truly beautiful March days (including the day I shot this outfit), Chicago was hit with a quick but wicked snow storm.
And I'll be honest, as far as Anna and I are concerned, there's only ONE place to hibernate from a true snow storm… at our favorite fireside table at RL (Ralph Lauren's Chicago Restaurant).
So naturally when a snow storm was forecasted, we bundled up and made our traditional winter-time pilgrimage.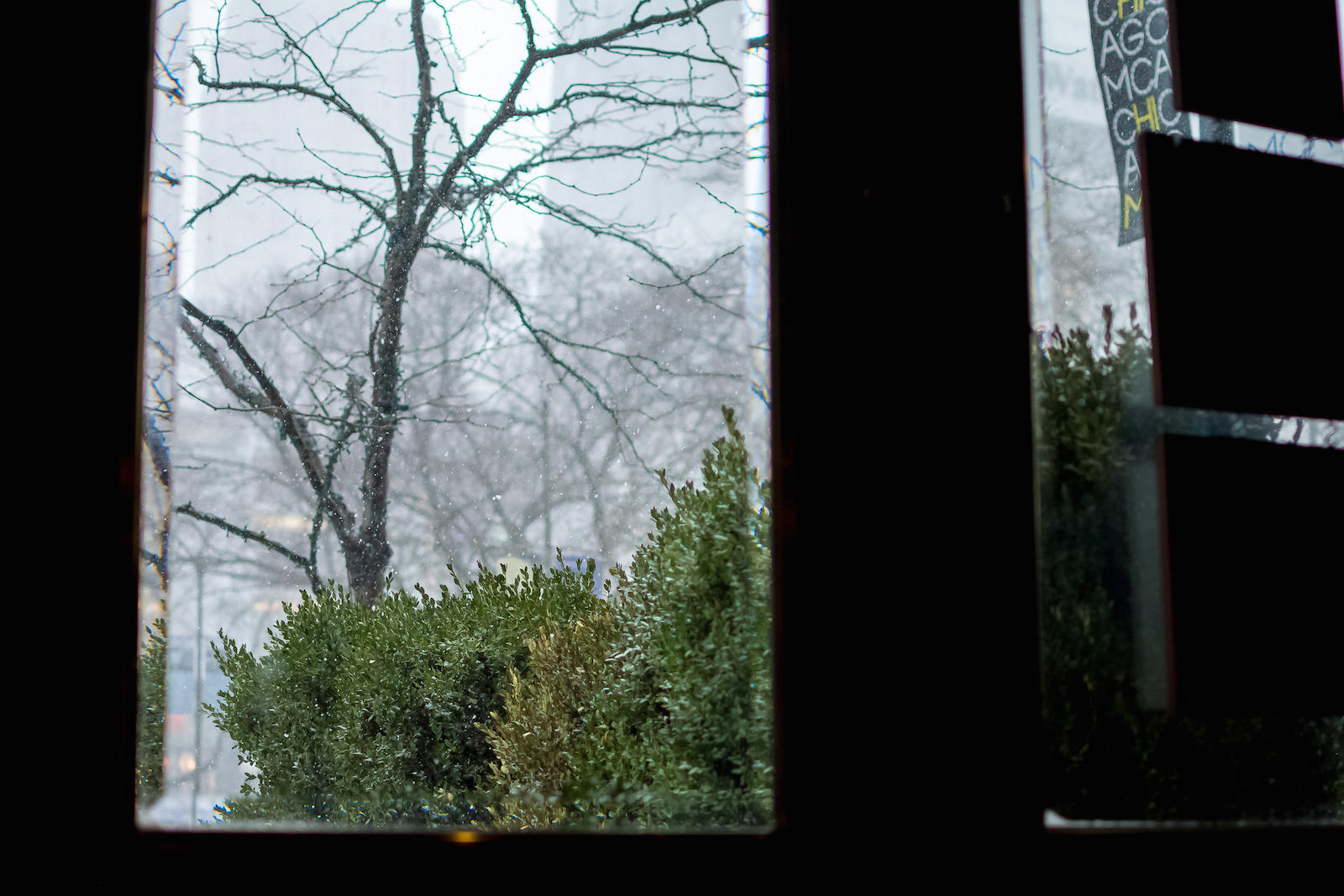 Outside the snow came blustering down and the wind whipped viciously at pedestrians.
It was brutal.
And seriously gross.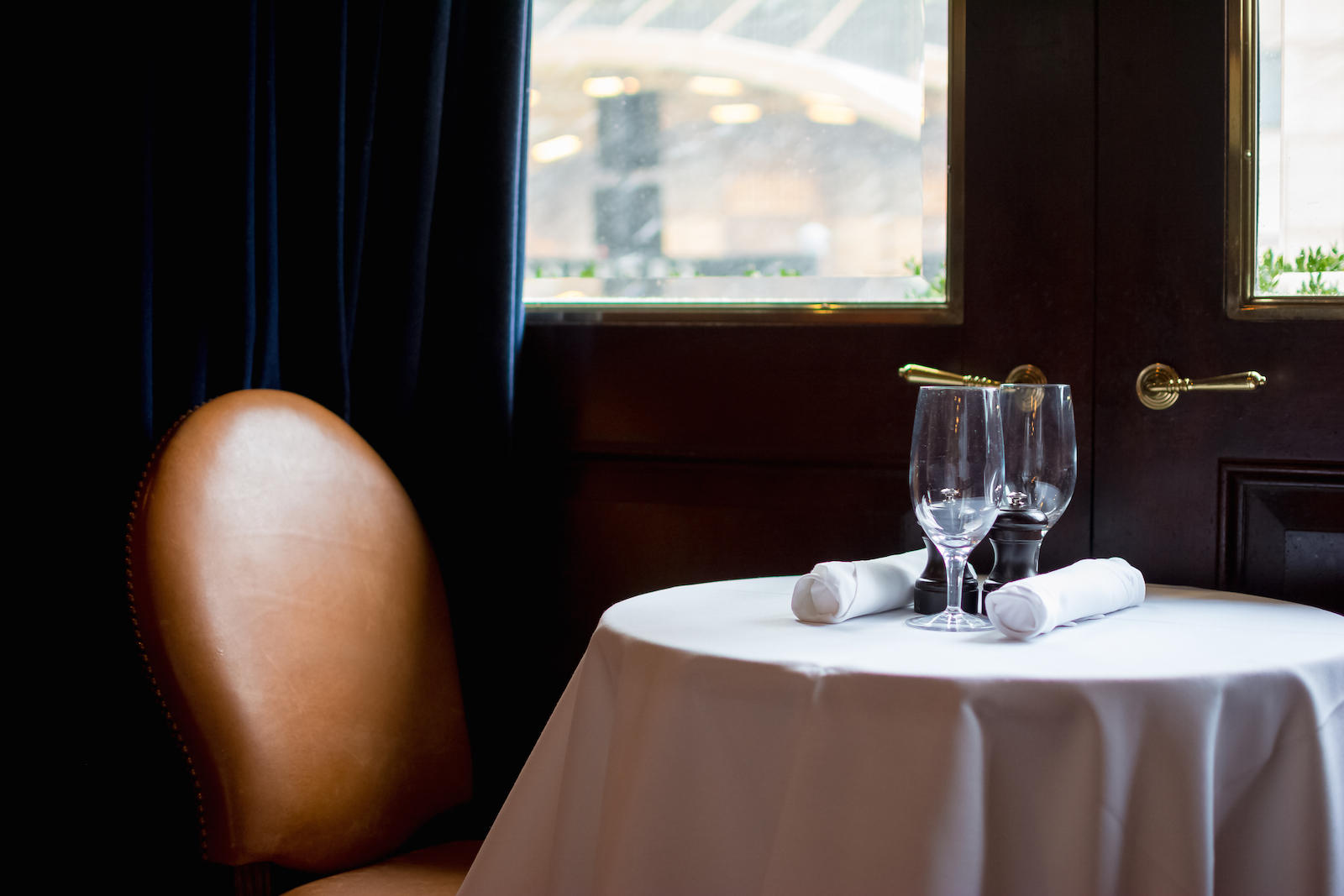 Which is perhaps why RL feels like such a sanctuary.
I've told you before about how much I love the space (twice actually: 1 / 2) — it feels like a cozy, dark, leather-filled gentleman's club of old.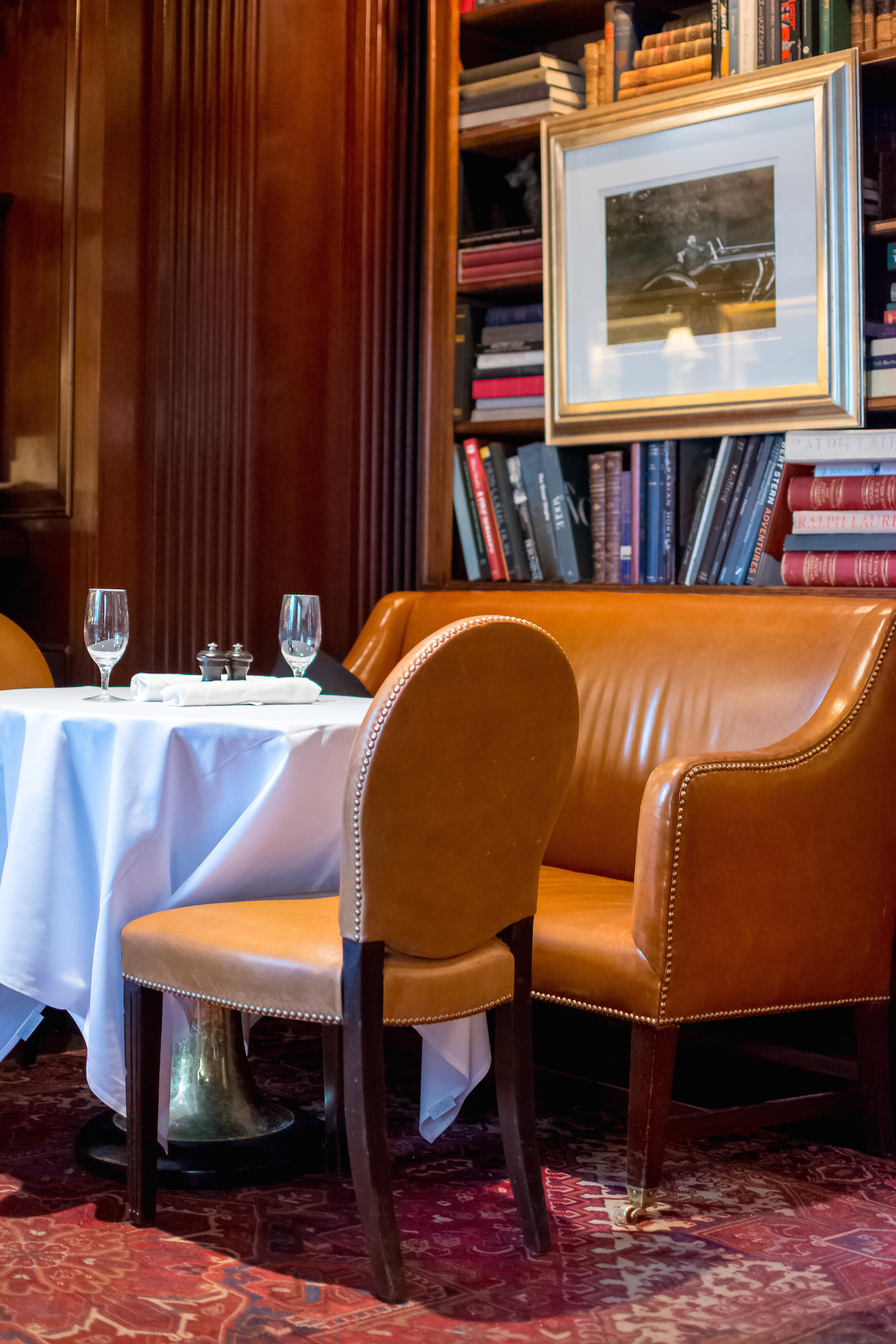 It's a charming spot and certainly one I'd hibernate in everyday if they'd let me!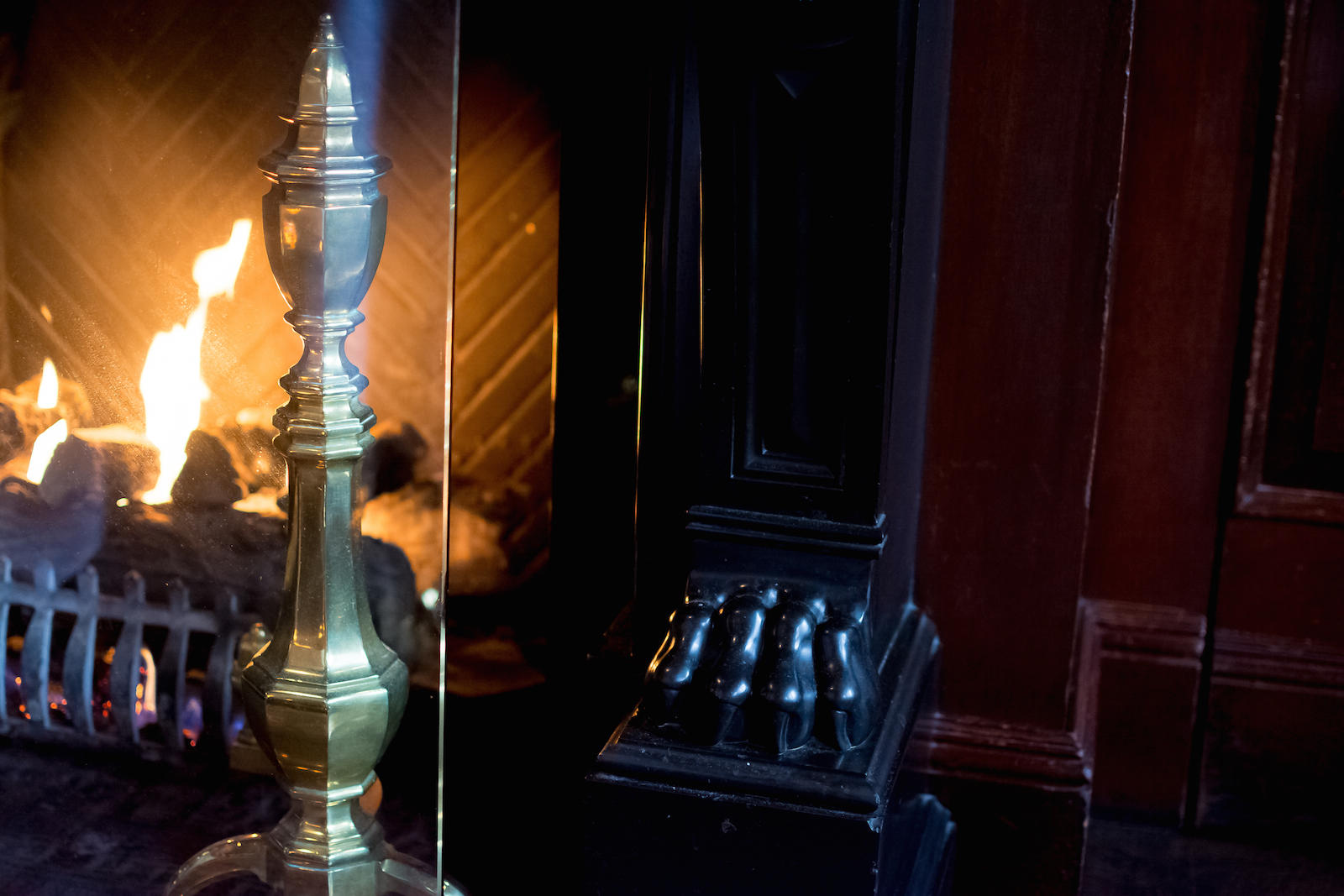 The best seat in the entire restaurant is without a doubt the cozy little table in front of the magnificent fireplace.
While seated in enormous, tufted leather chaises, you hear the gentle crackling of the roaring fire and the polite chatter of the other swanky patrons around you. Far from feeling gloomy, the dark space and its lively tempo feel soothing on the winter-hating soul.
It's like being swaddled into a gourmet blanket of chic warmth.
And Anna and I are positively addicted!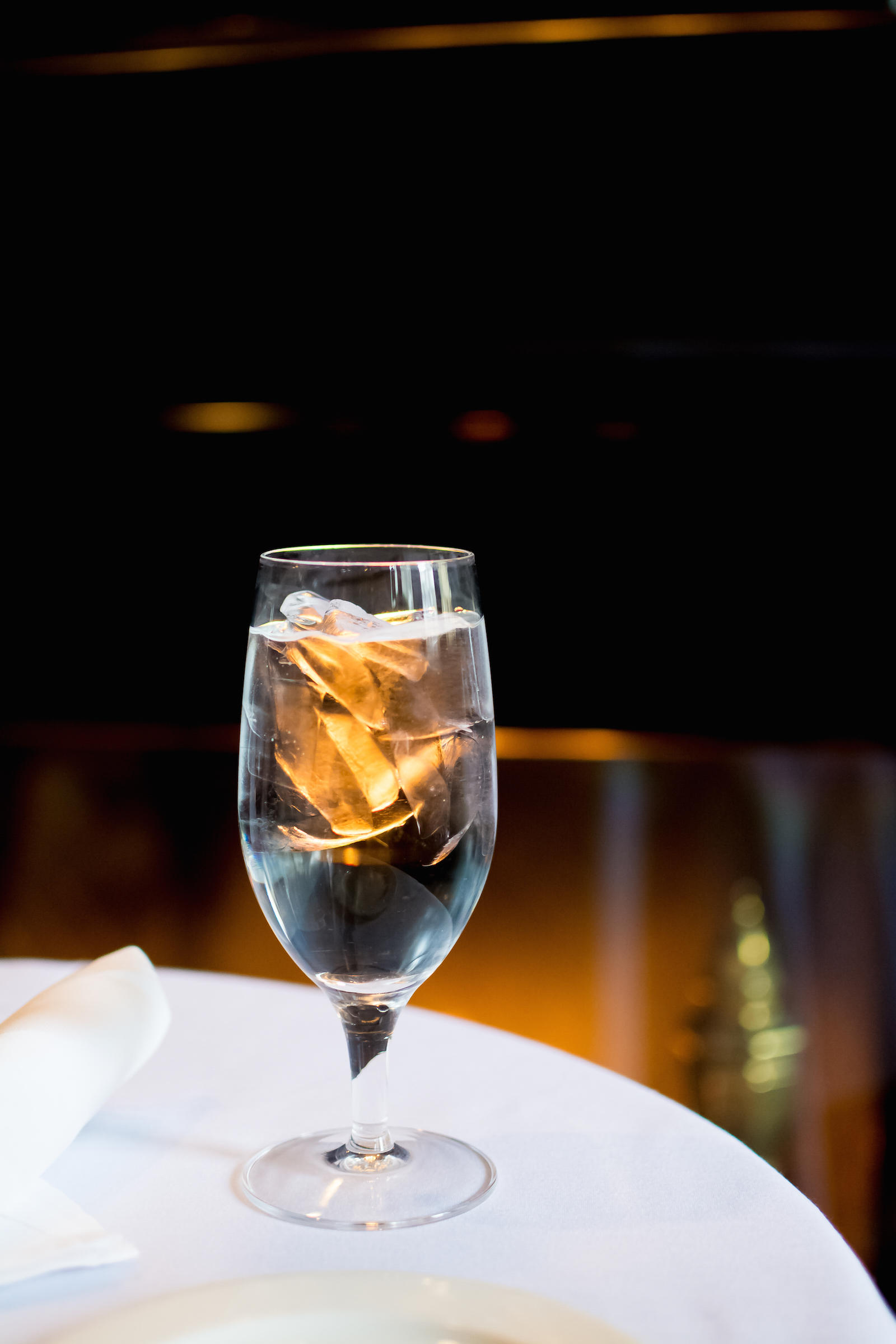 After being seated for lunch, we sipped on some water,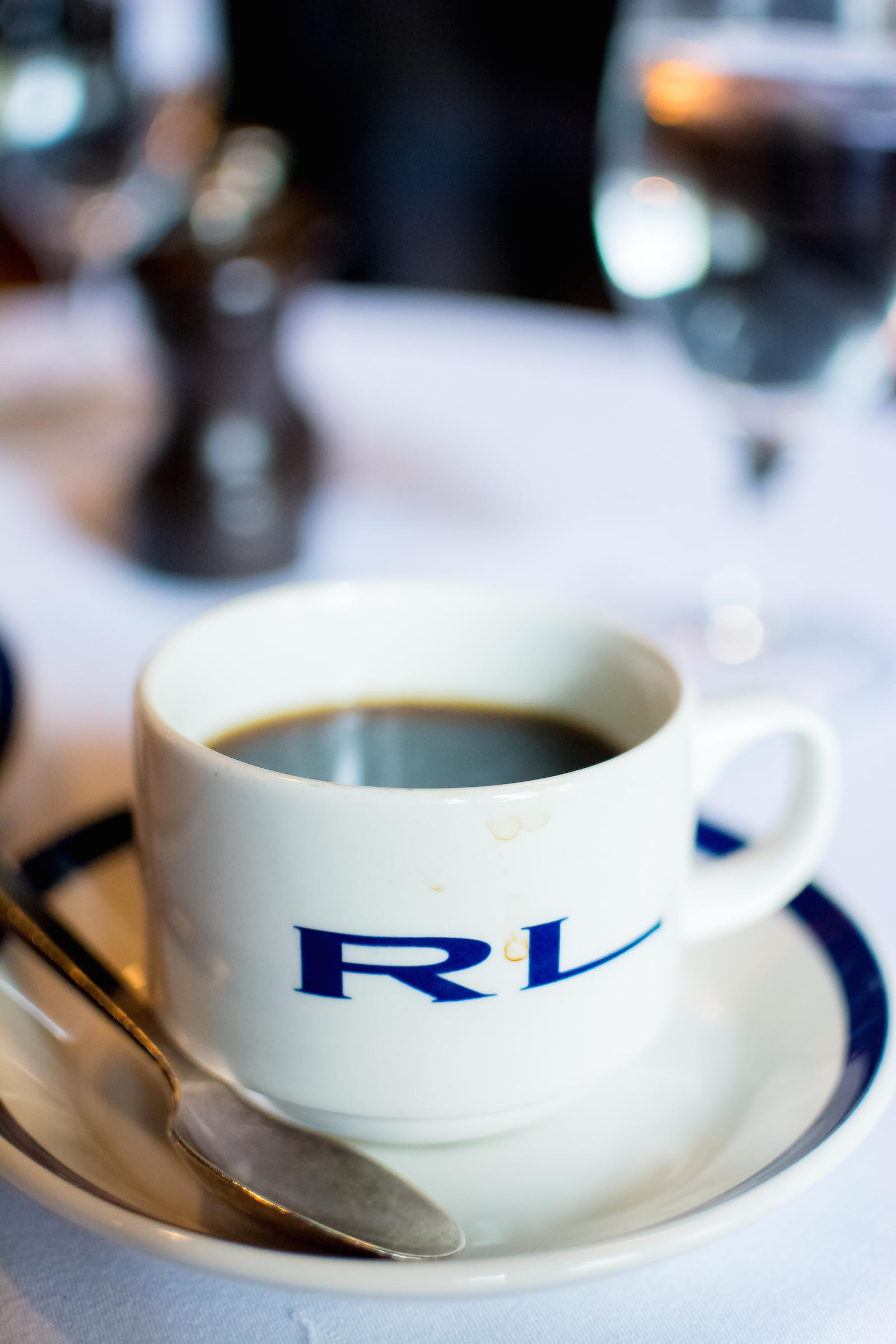 and some coffee while we perused the menu (acting oh-so-casually like we DO NOT have it completely memorized… because that would be… weird, right?).

After ordering the first thing to arrive at your table will undoubtedly be your favorite thing to eat… it's certainly mine! RL's bread basket is composed of these delicious, legendary parmesan crisps.
They're so good!!
They even made my 2014 Best Eats list and would have made my 2015 list as well if I hadn't been too afraid of sounding one-note.
There's something about the airy crunch with the salty umami that takes these crisps to another level. They are RIDICULOUSLY satisfying to eat, especially on a sad, snowy day!

Now every good Midwesterner knows that soup and snow go hand-in-hand. I can't remember a single blizzard growing up where we didn't soothe ourselves with a healing stew!
So Anna and I both opted to try RL's newest soup, this silky Cauliflower Soup with Stilton Cheese.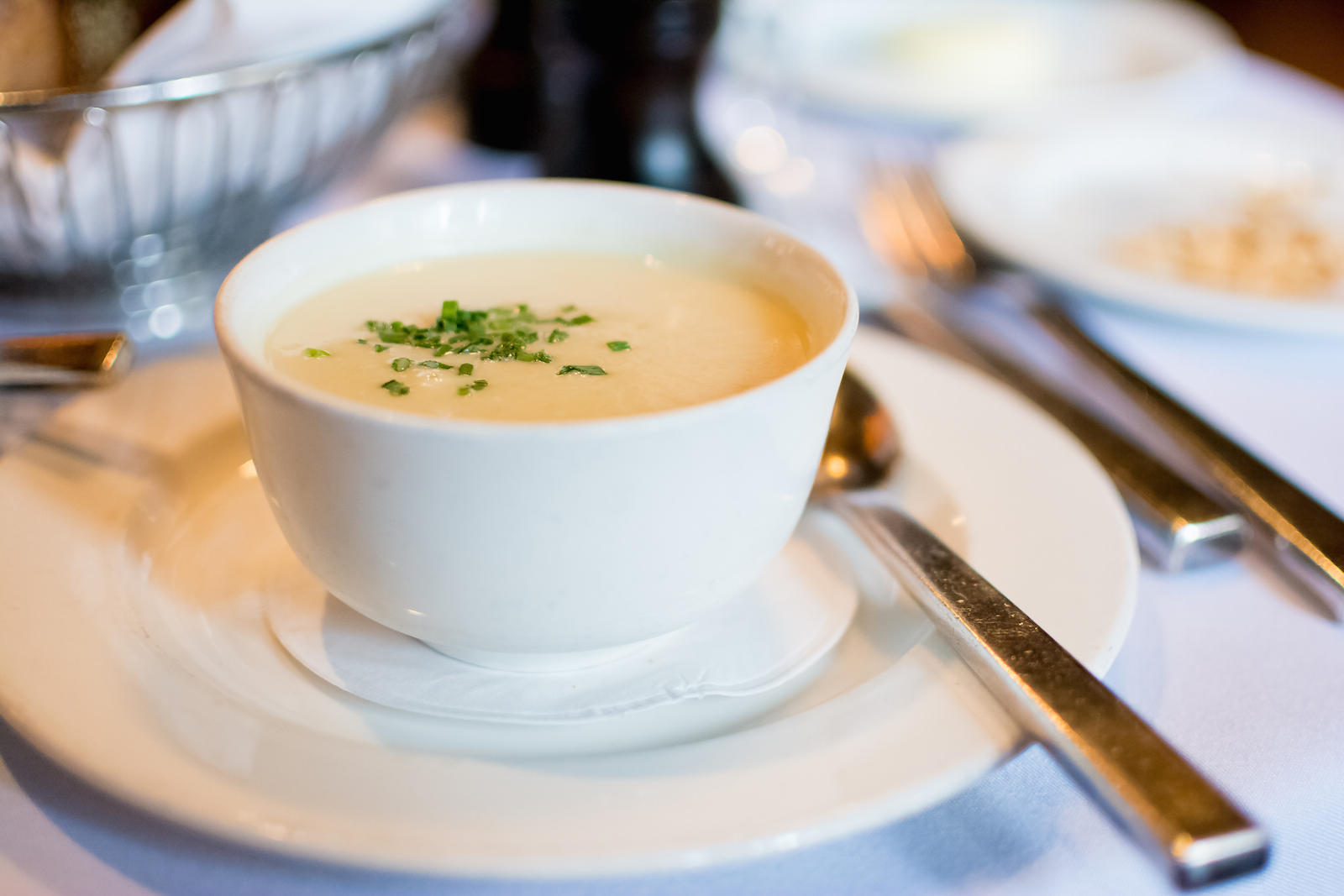 It's a magnificent melody of creamy, healing cauliflower (you know I love my cauliflower!) and zingy, rich stilton cheese.
If you like cauliflower, this may just become your favorite soup of all-time. Anna and I both slurped ours down, inevitably regretting ordering a cup instead of a bowl…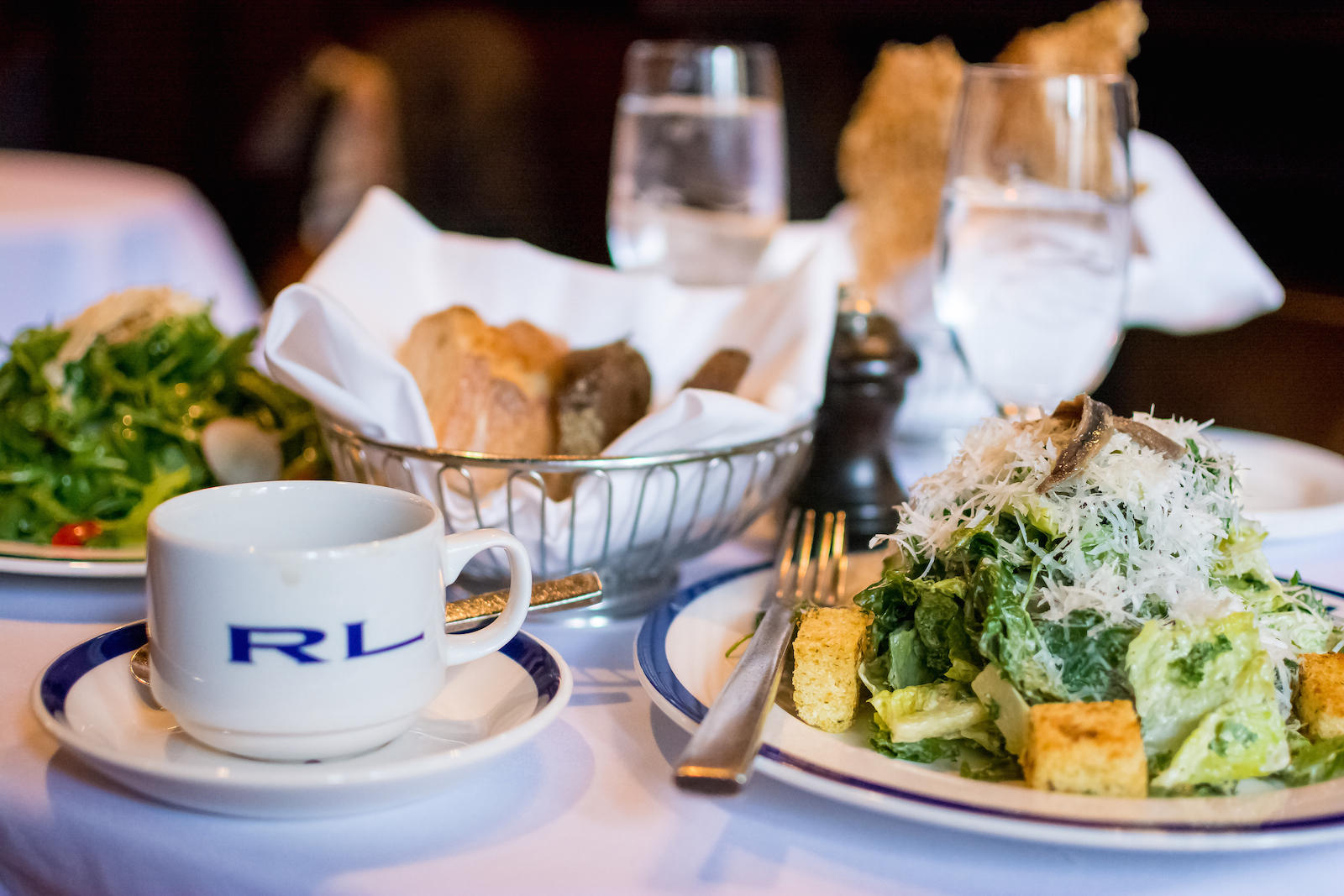 But luckily you never have to wait long for your entrée at RL!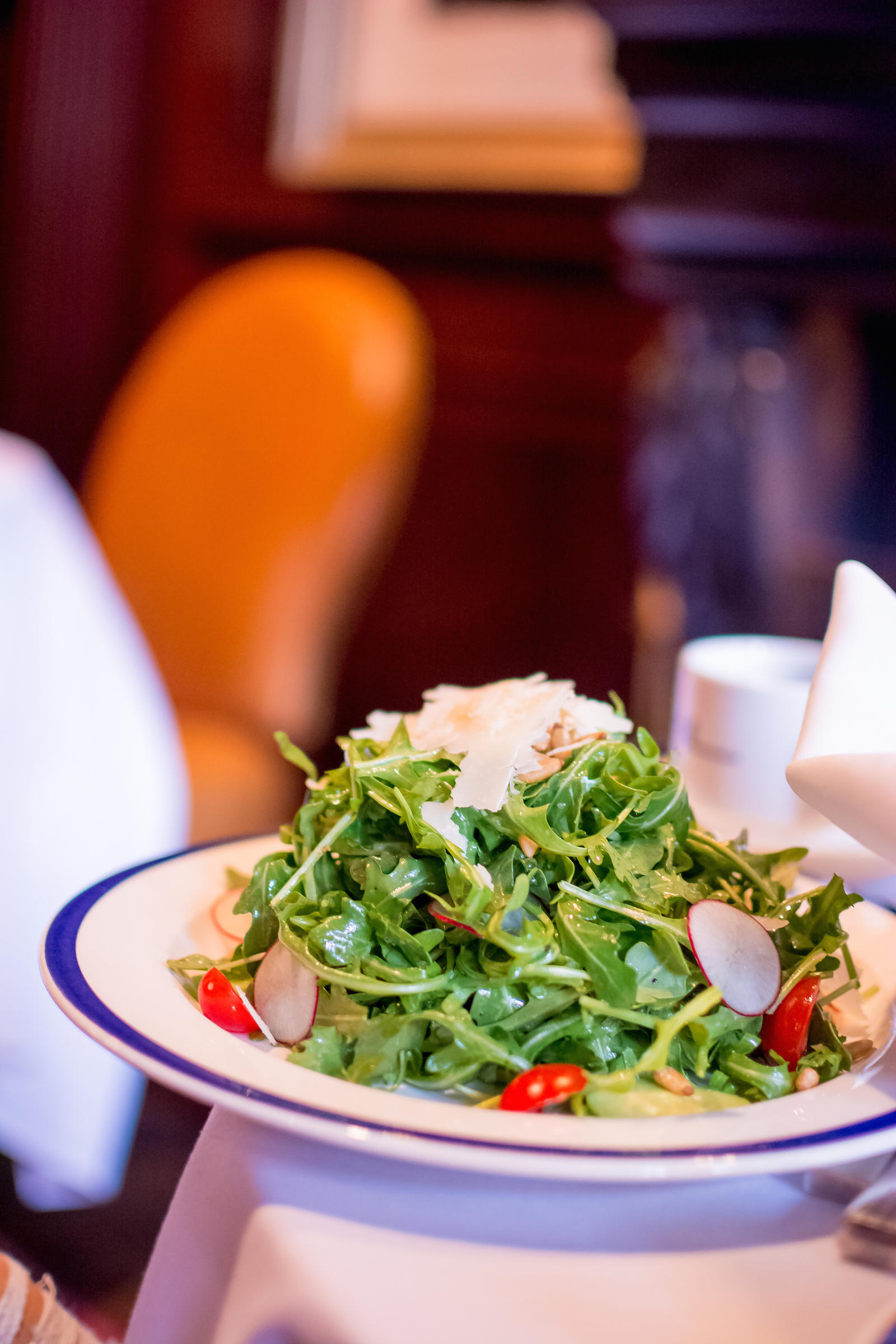 Anna and I both opted for our favorite RL salads for lunch (which make surprisingly satisfying meals).
Anna ordered this Baby Arugula Salad with tomatoes, cucumber, parmesan, radish, and pine nuts, all tossed in a dazzling champagne vinaigrette.
The peppery bite from the arugula marries so well with the salty parmesan and tart dressing. It's fresh but in a way that has a lot of depth and flavor — such a great combination in winter!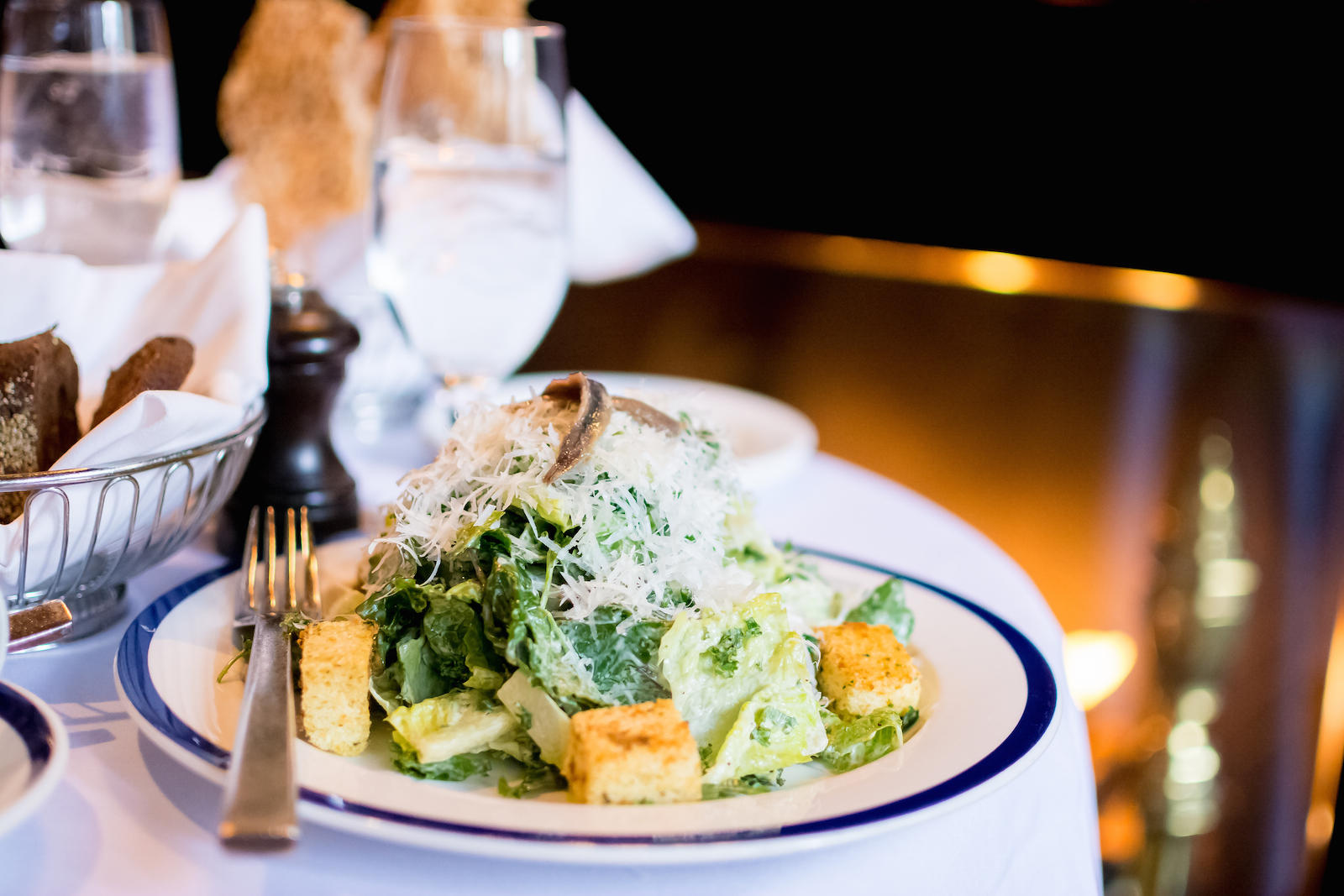 I, on the other hand, opted for the most classic winter salad of all:
RL's deliciously fresh Kale Caesar Salad.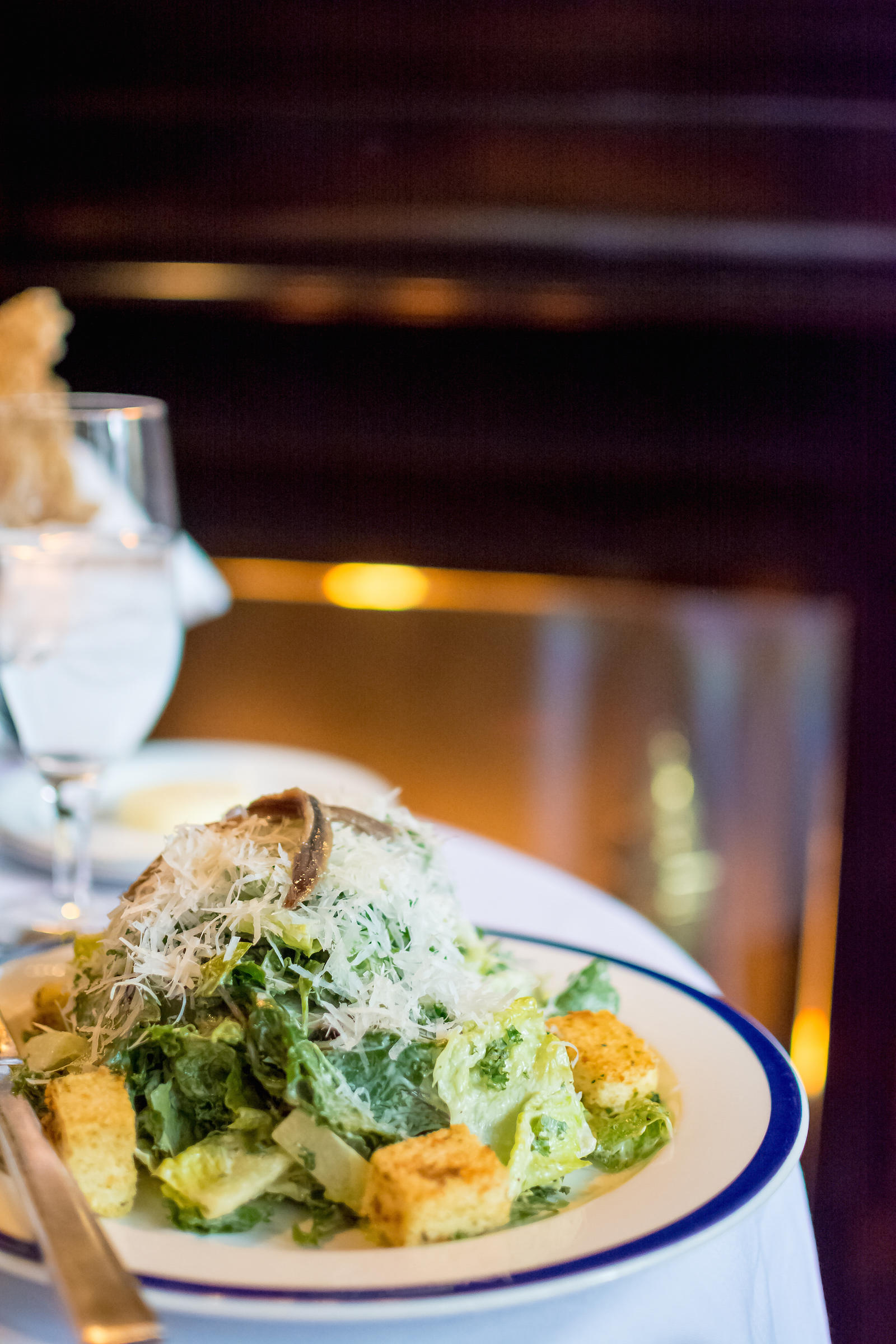 Now I love, love, LOVE a good kale salad. They're healthy, rich in vitamins, and deeply satisfying to eat in winter when most fresh produce is out of season.
Just last week I shared my favorite kale salad recipe which I eat FAR more than I care to admit. Because it's probably abnormal to love kale the way I do.
RL's Caesar is a timeless blend of pecorino, croutons, romaine, and kale all tossed in a creamy, robust Caesar dressing and topped with fresh anchovies.
I love the tangy bite this salad has and how filling it is to eat… for a salad, at least. It's my guilty pleasure salad, reserved only for those days when you need a healing boost of hope from the inside out.
Like when a snowstorm hits after several days of beautiful March weather.
Eating this salad next to the RL fire is without a doubt the most sophisticated way I retaliate against winter. Having my closest friend Anna there with me only makes the healing combination THAT much more powerful.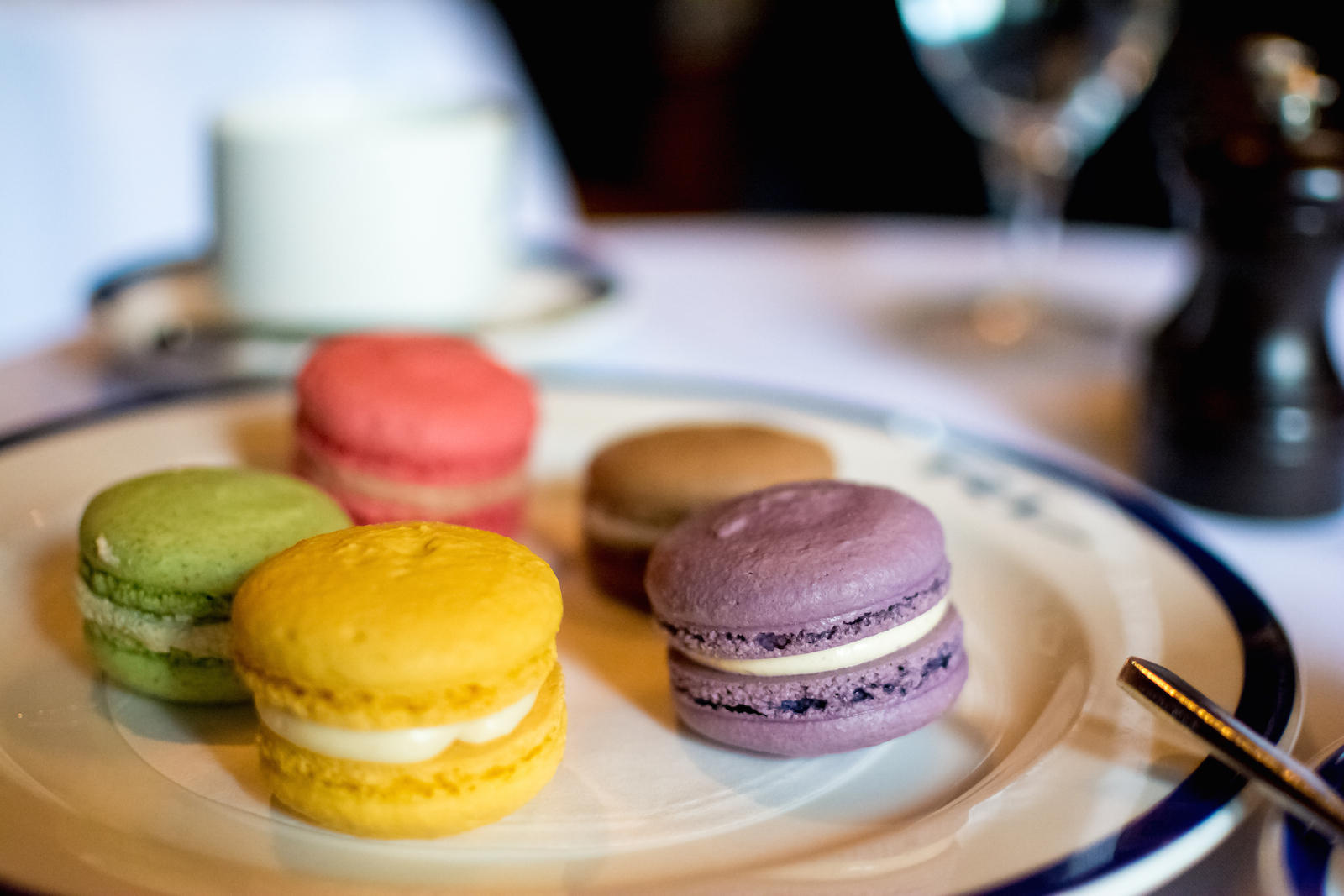 And, as if a rejuvenating lunch of soup and salad next to the fire wasn't enough, Anna and I finished our meal with RL's new selection of artisan macarons.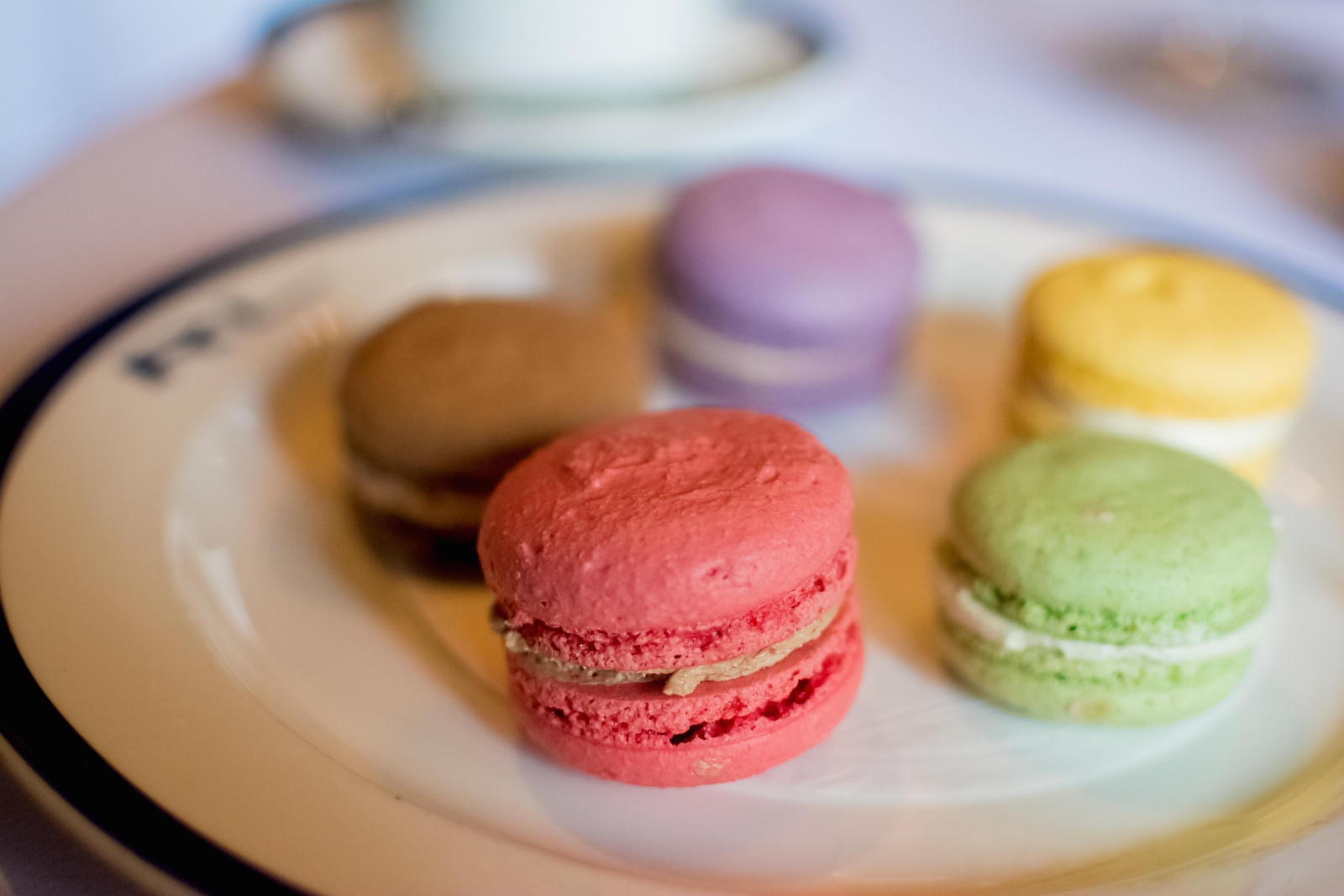 Airy yet crunchy with a creamy filling and a hidden injection of flavored jams and other fillings inside?
RL should have been making macarons a LONG time ago.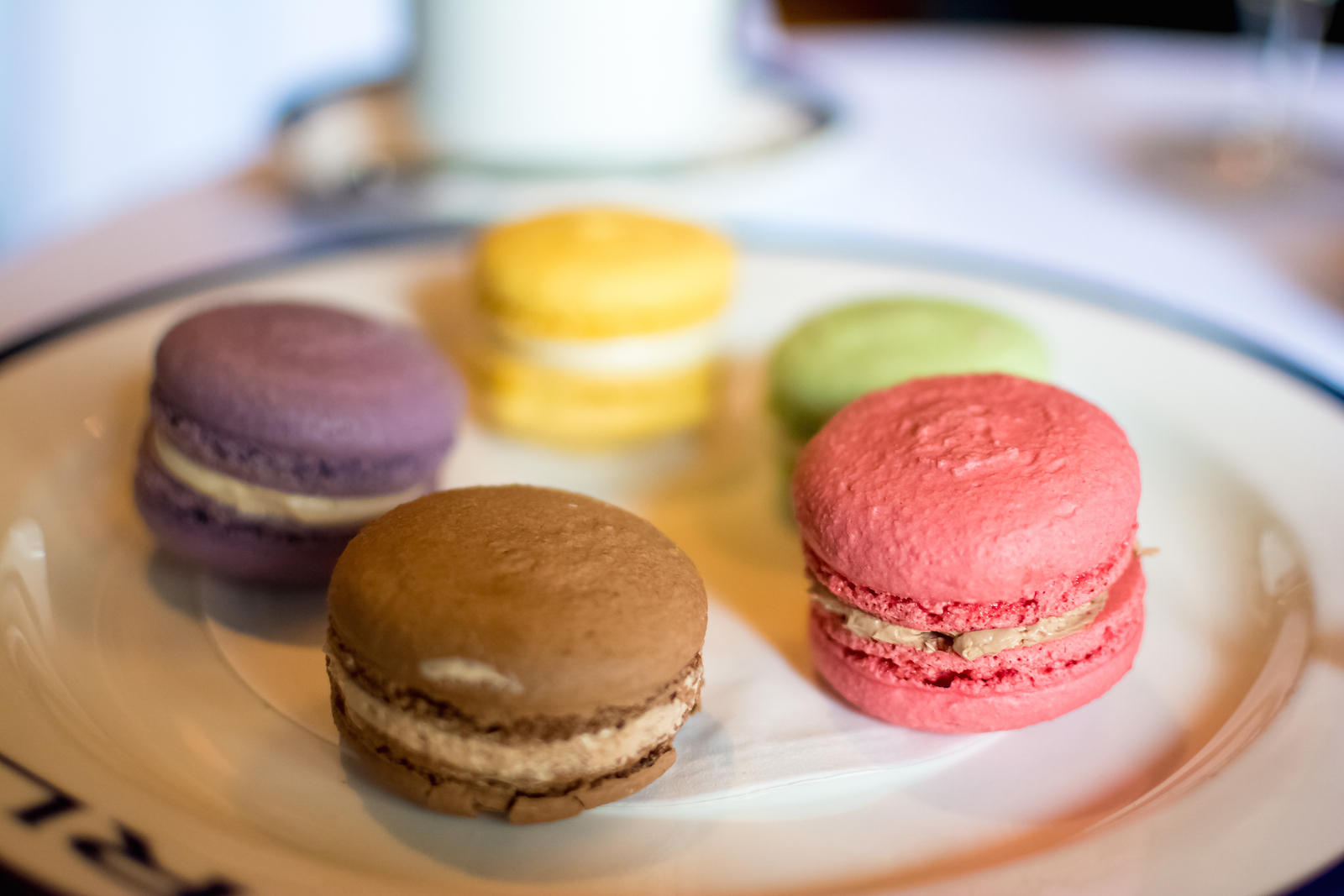 Undoubtedly, despite the fact that it is again in the 60s today, Chicago will get at least one or two more snowstorms before winter has truly run it's course.
And the next time they strike, you know where Anna and I will be hibernating — right next to the RL fireplace!