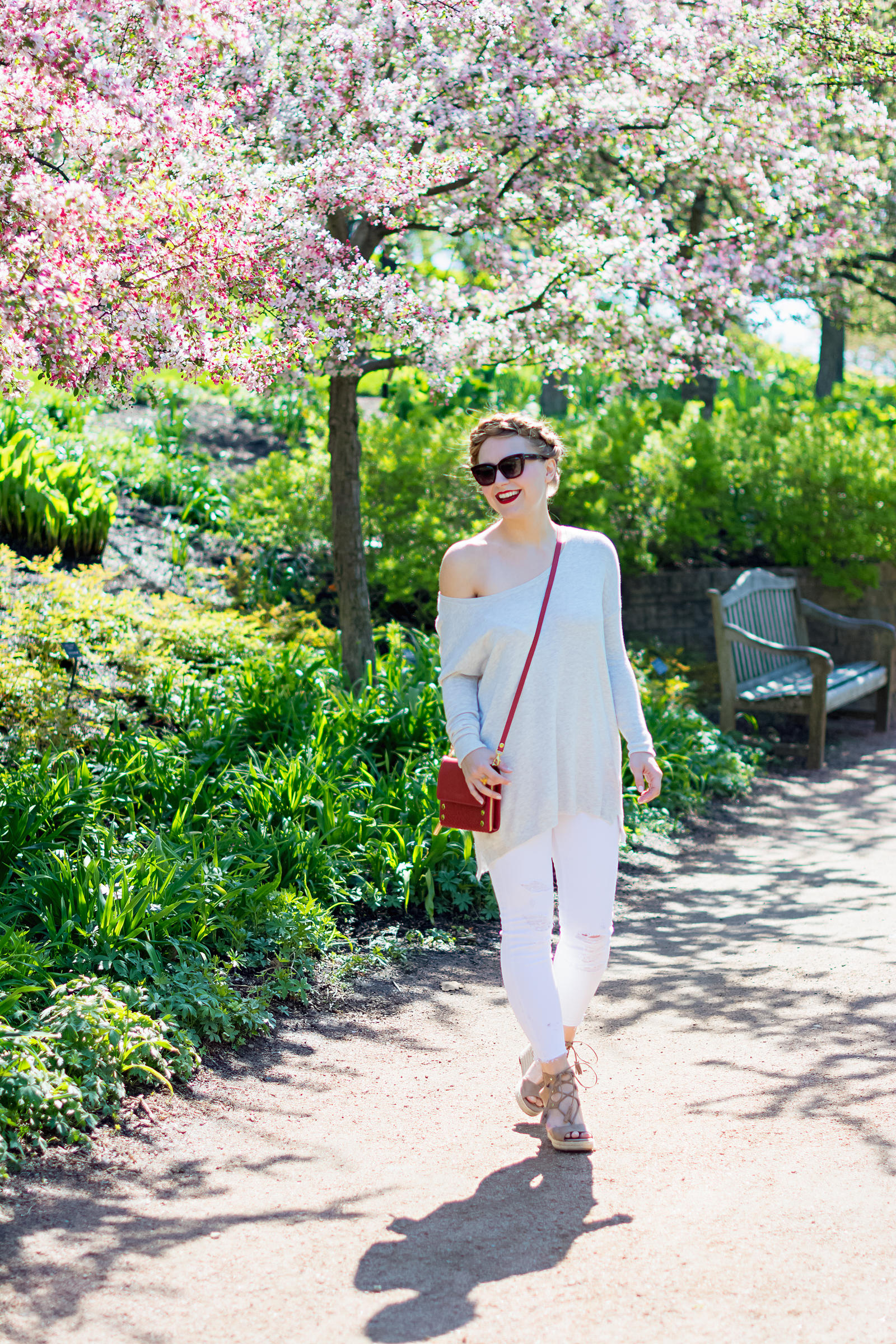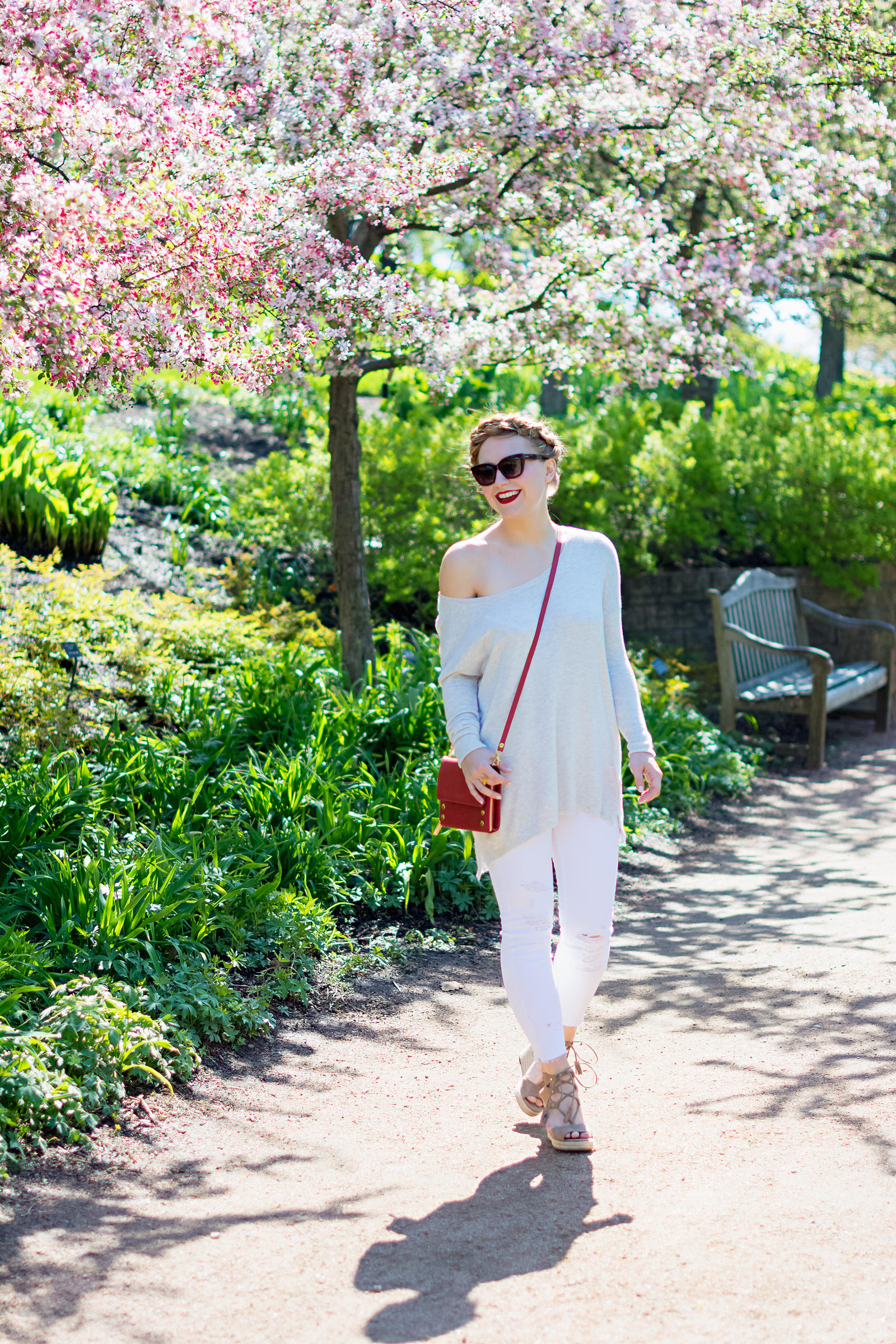 "Bee to the blossom, moth to the flame; Each to his passion; what's in a name?"
— Helen Hunt Jackson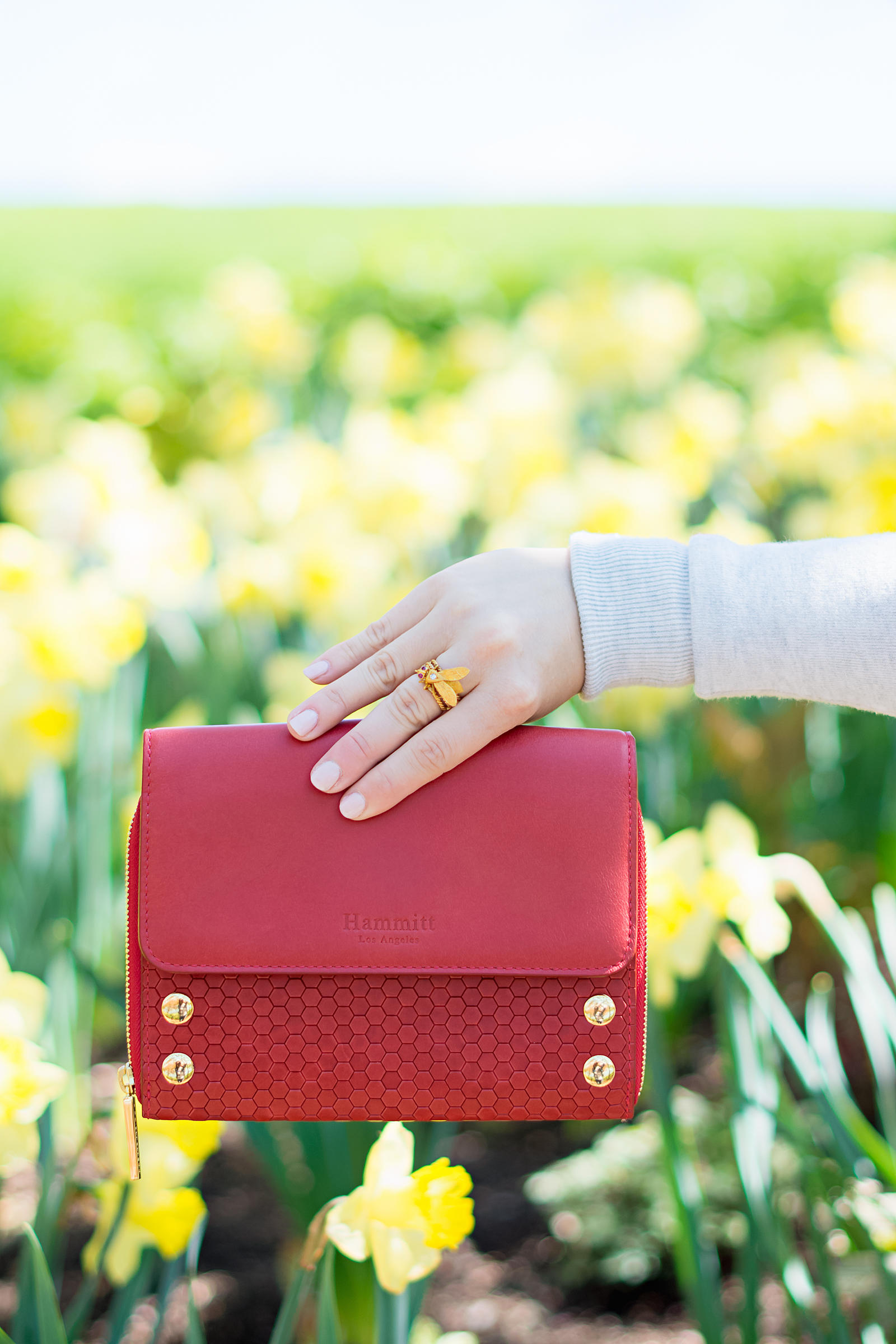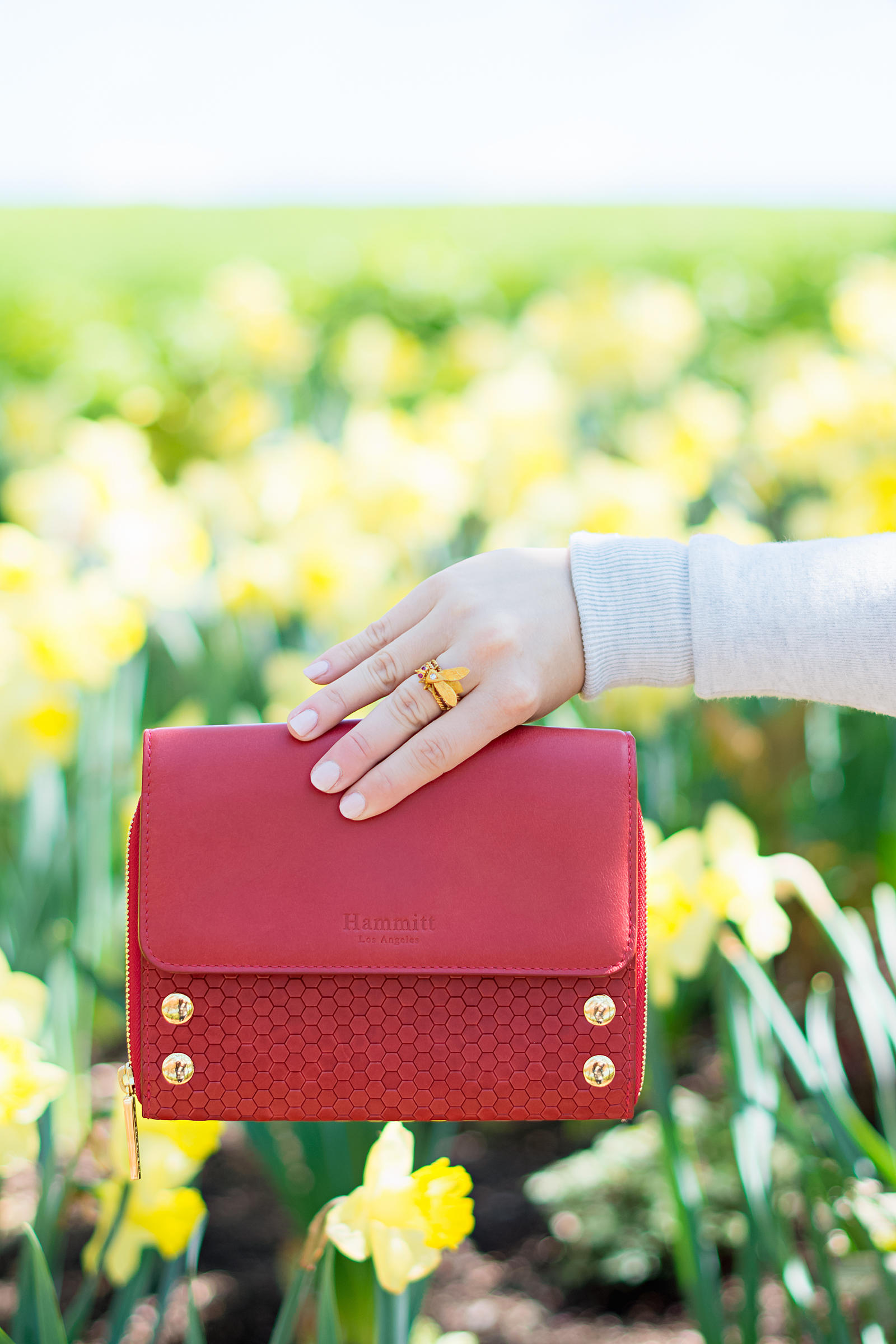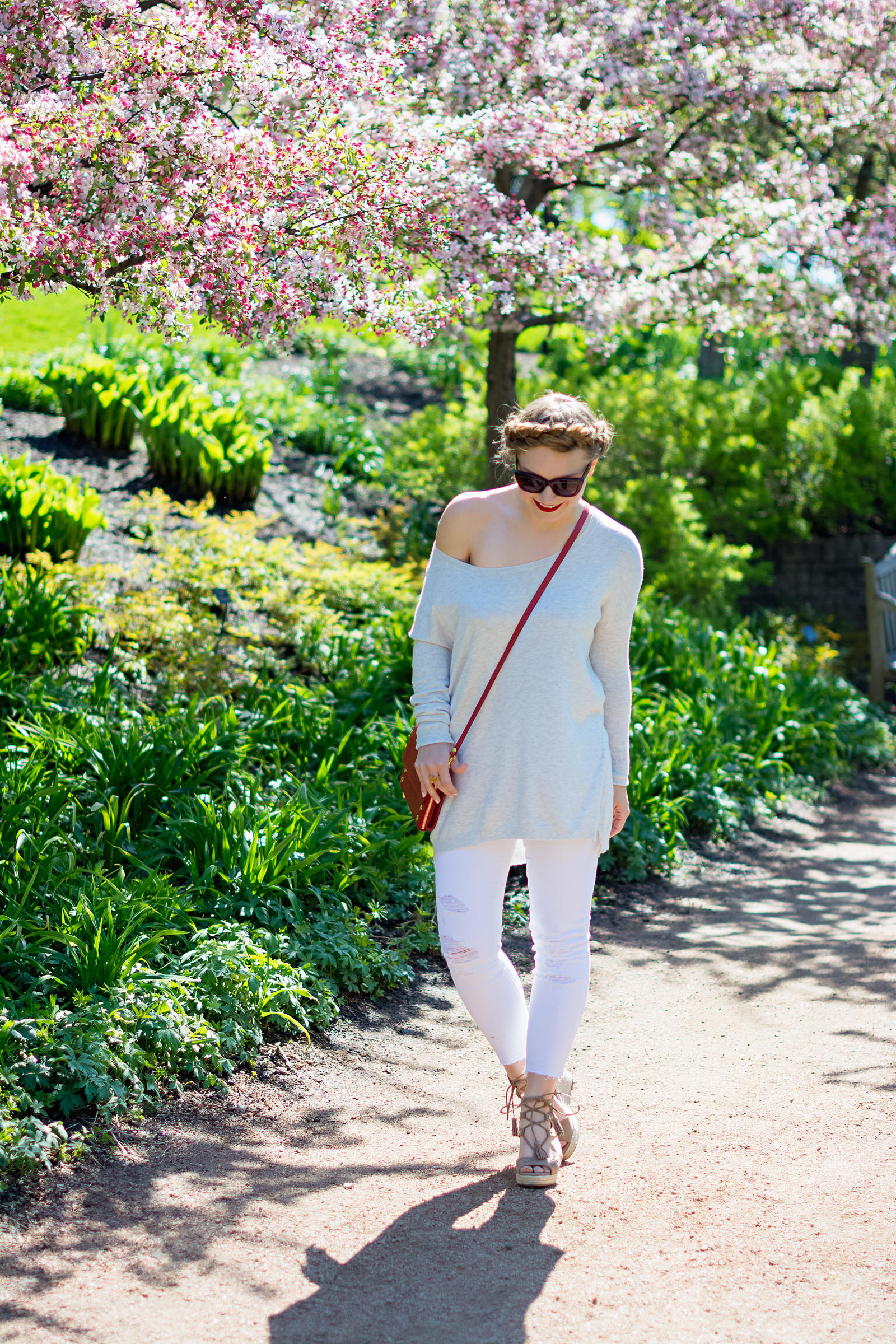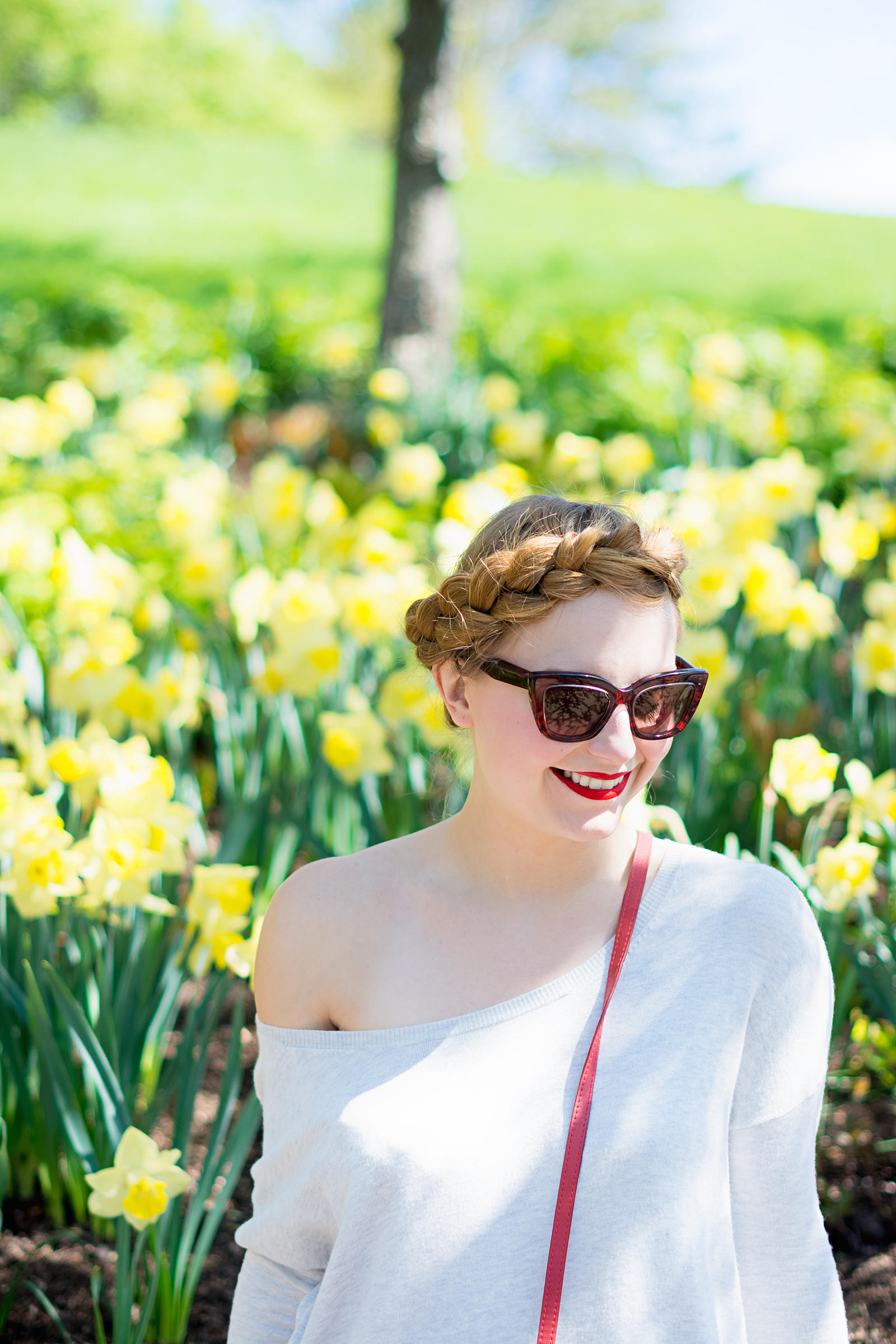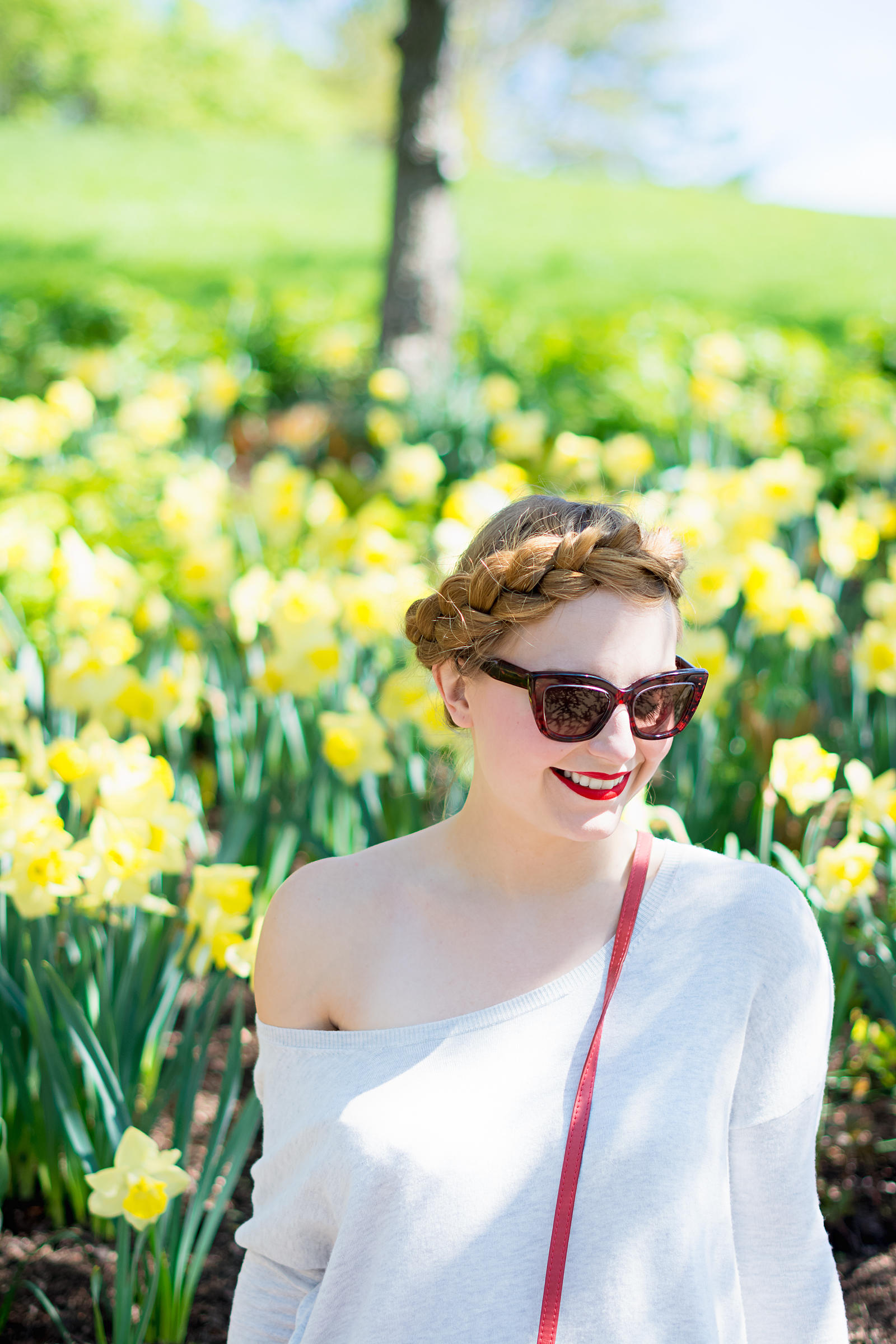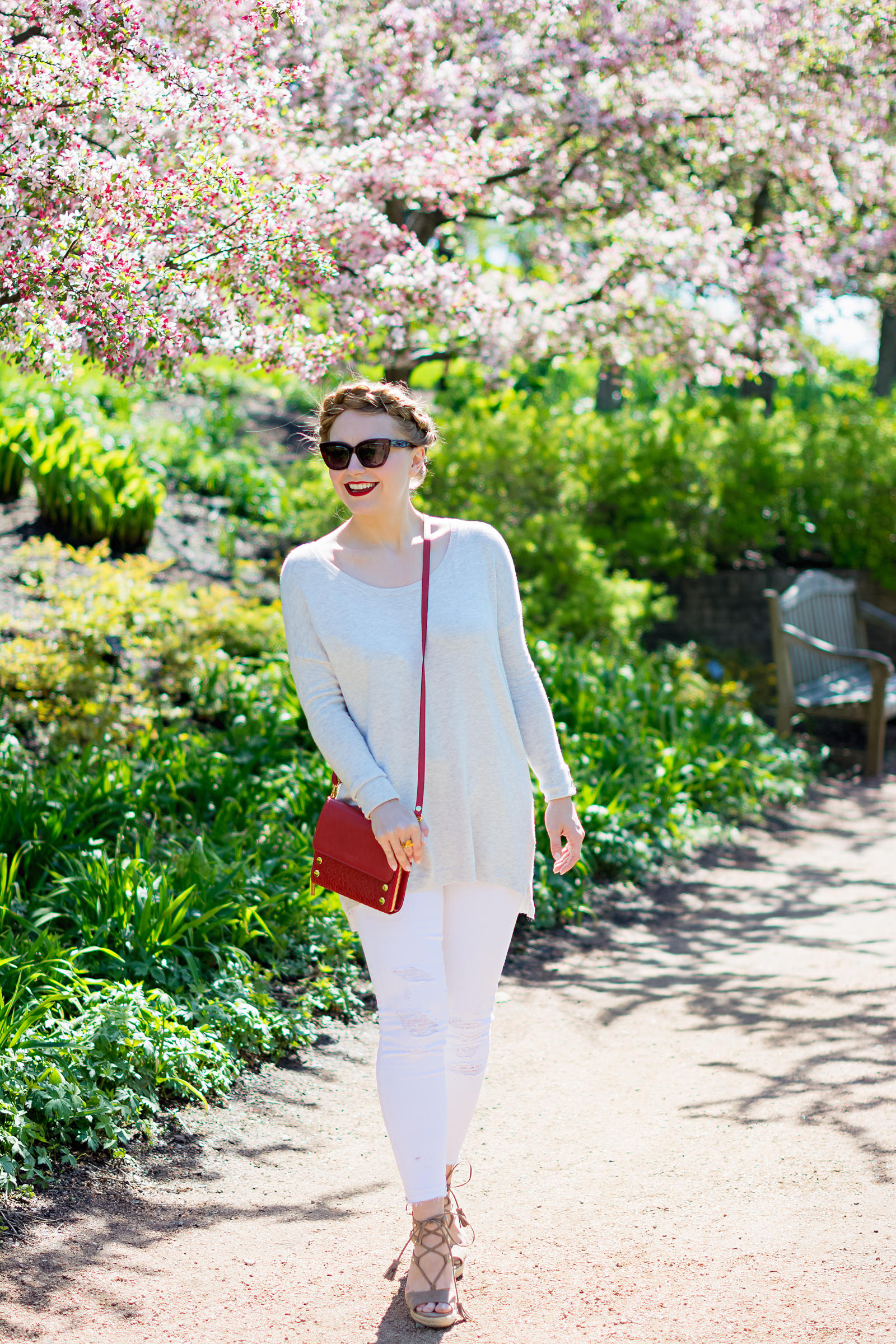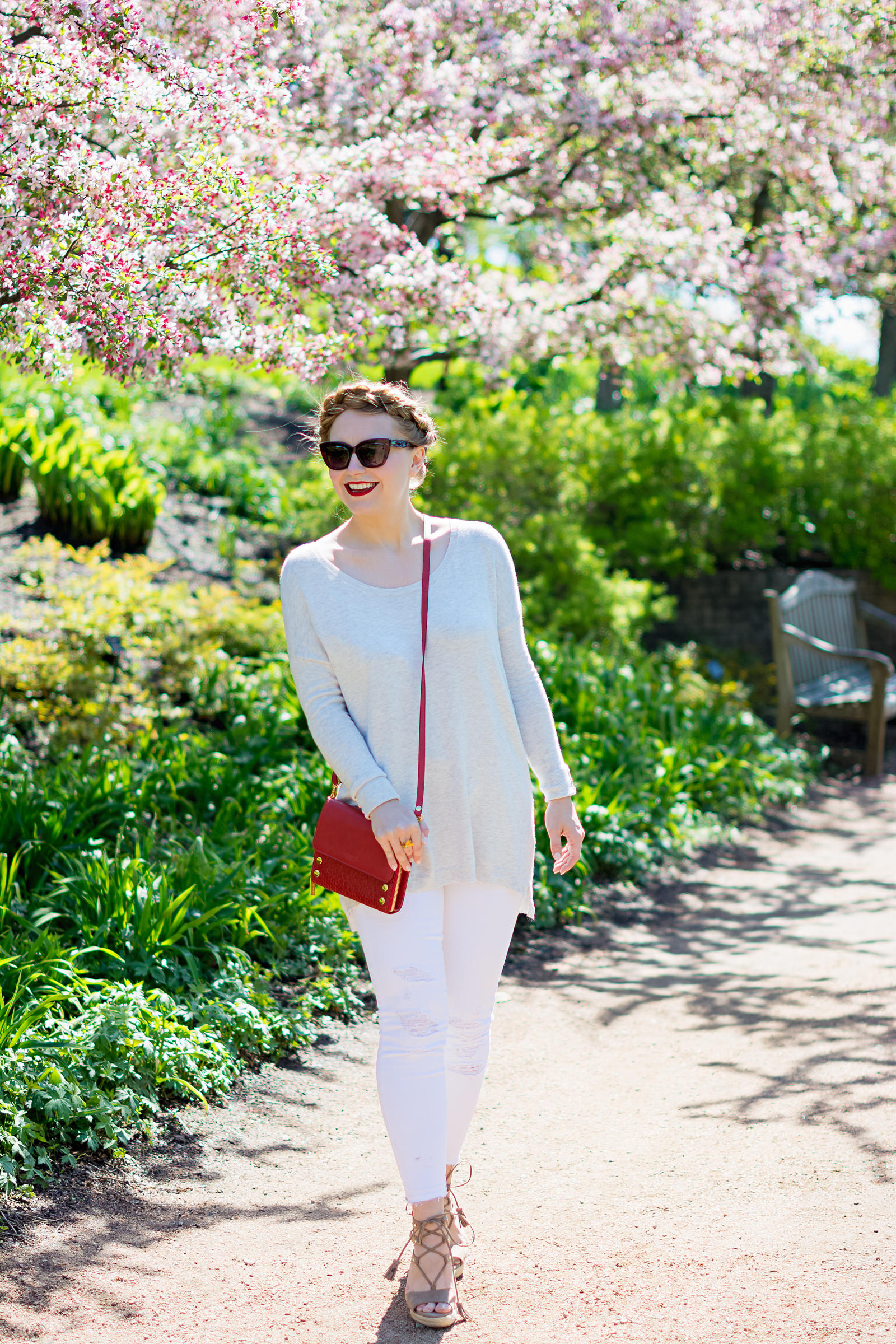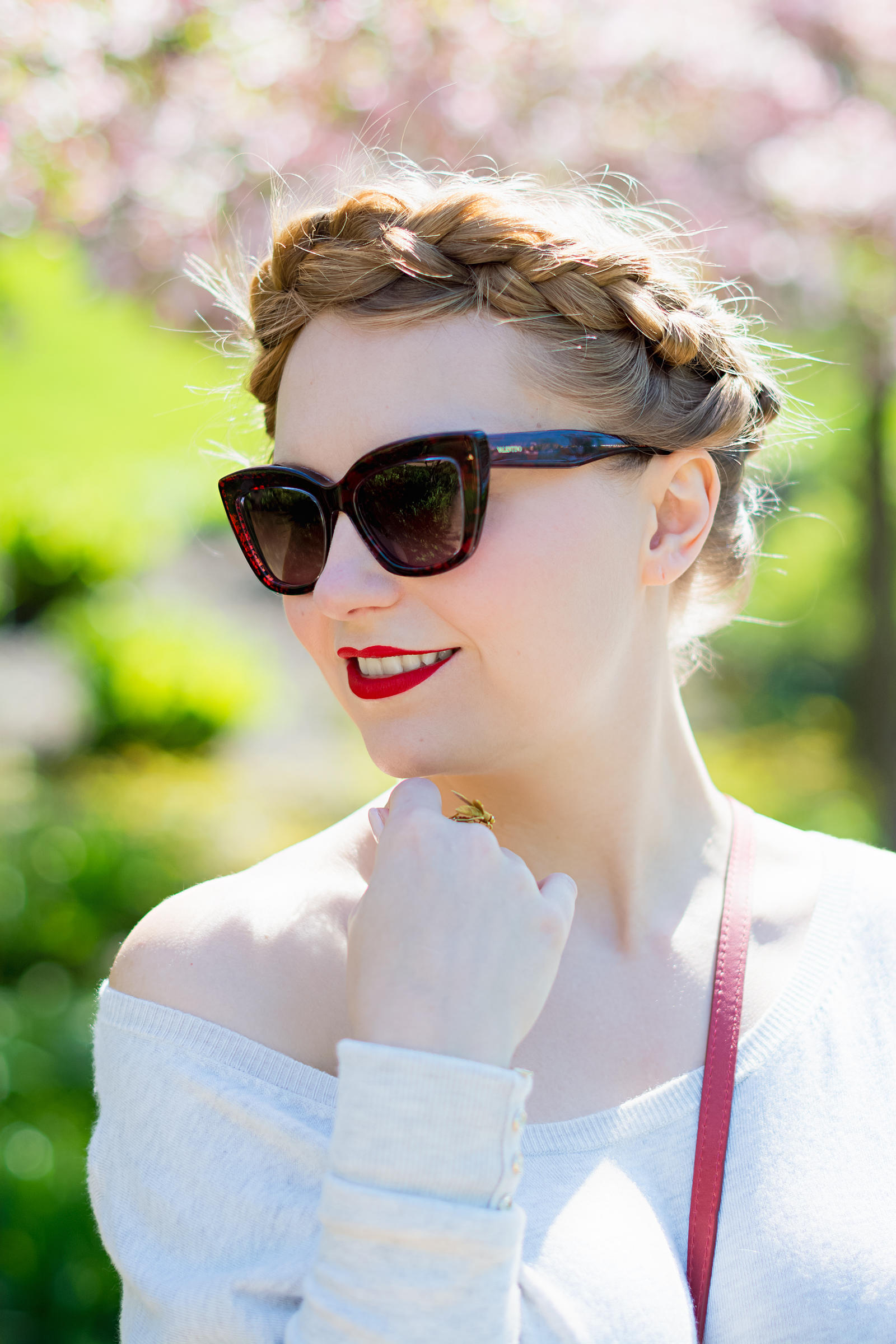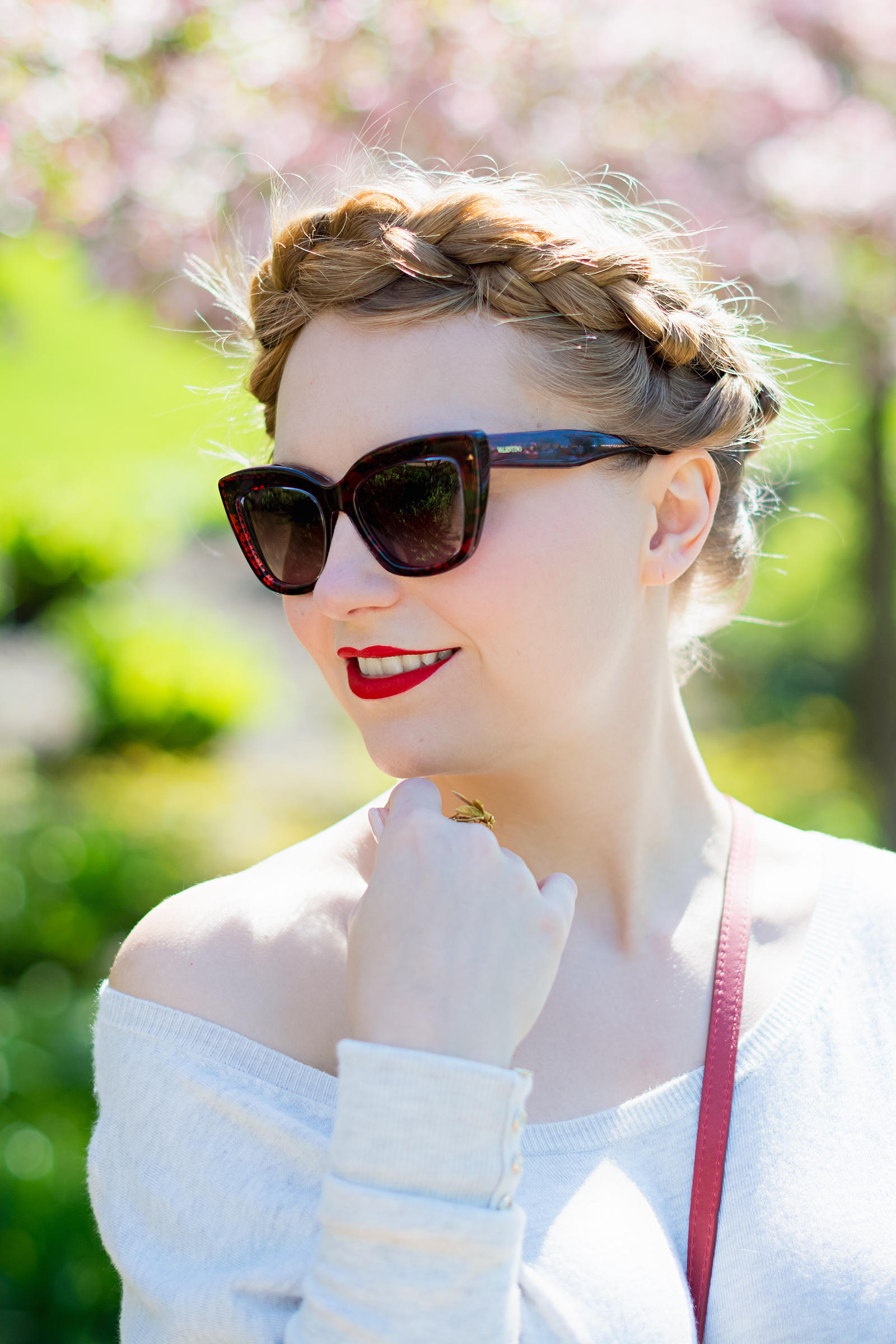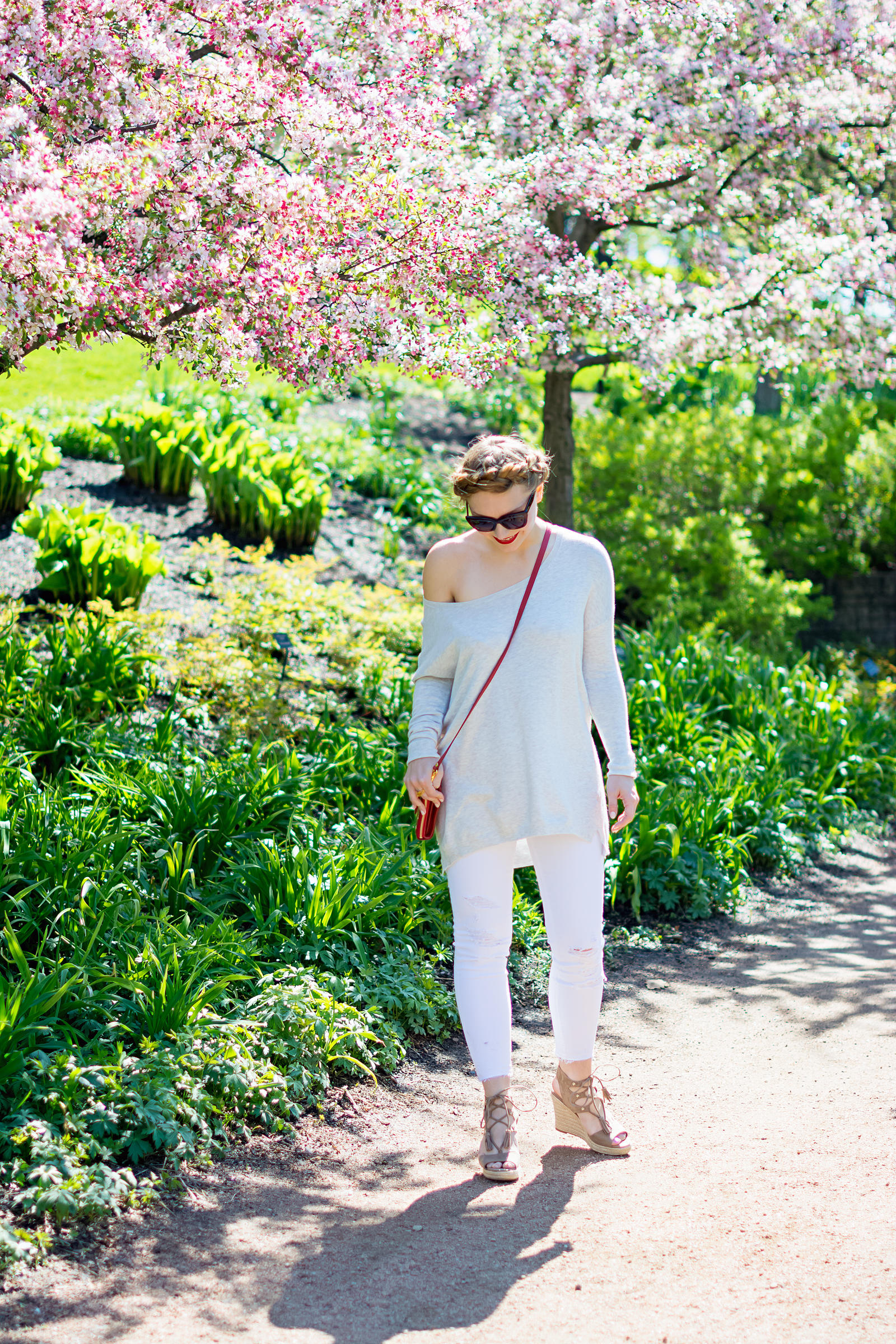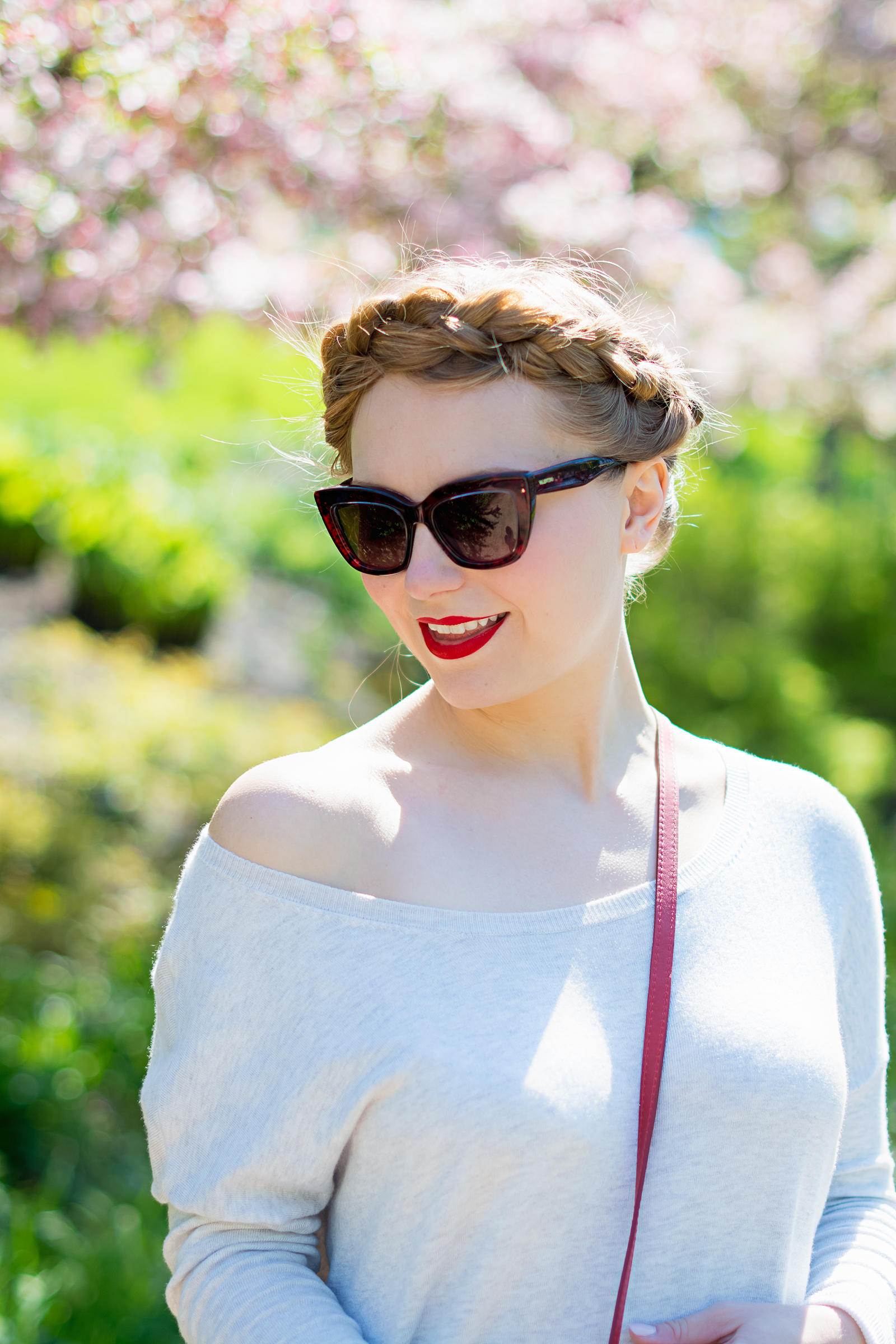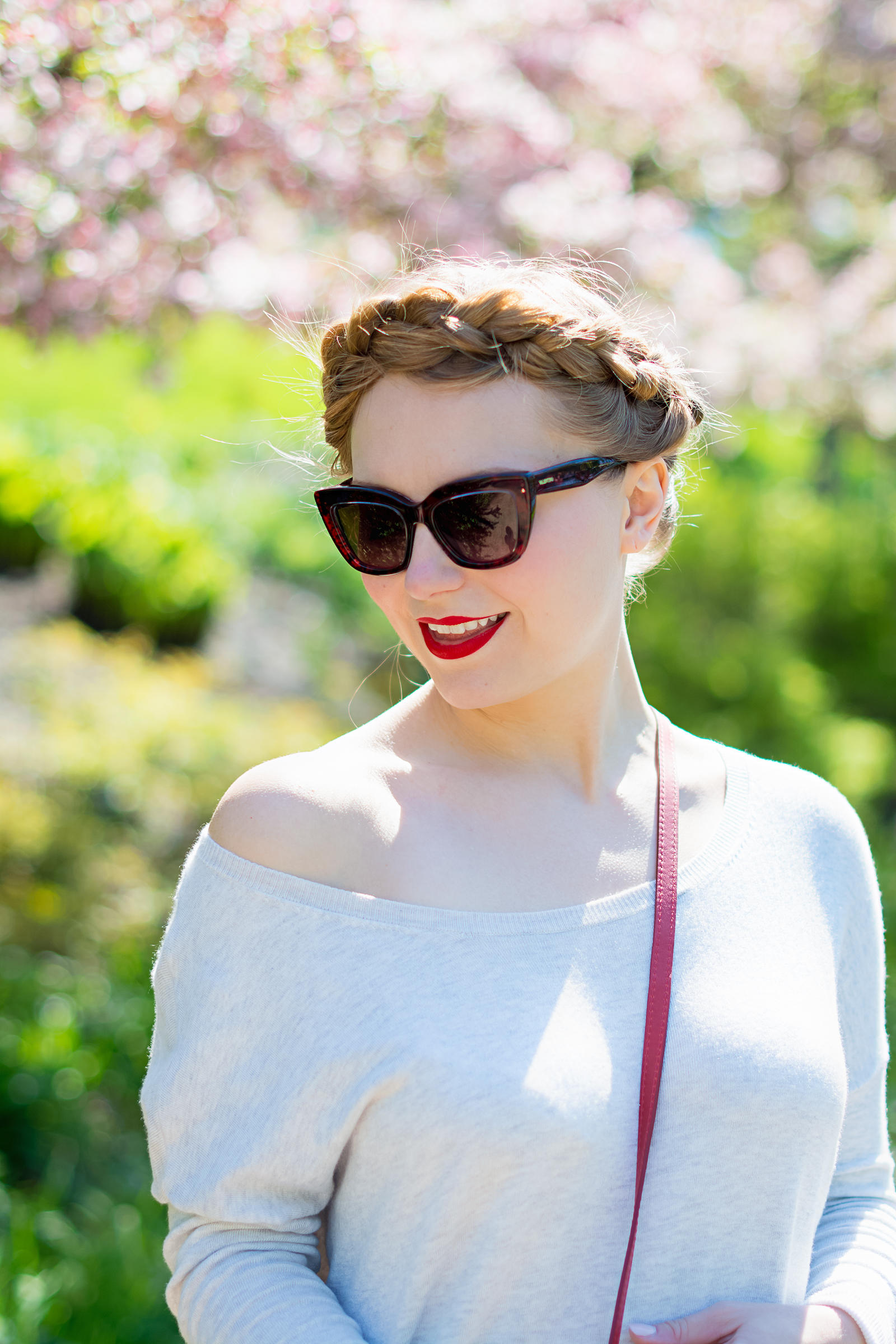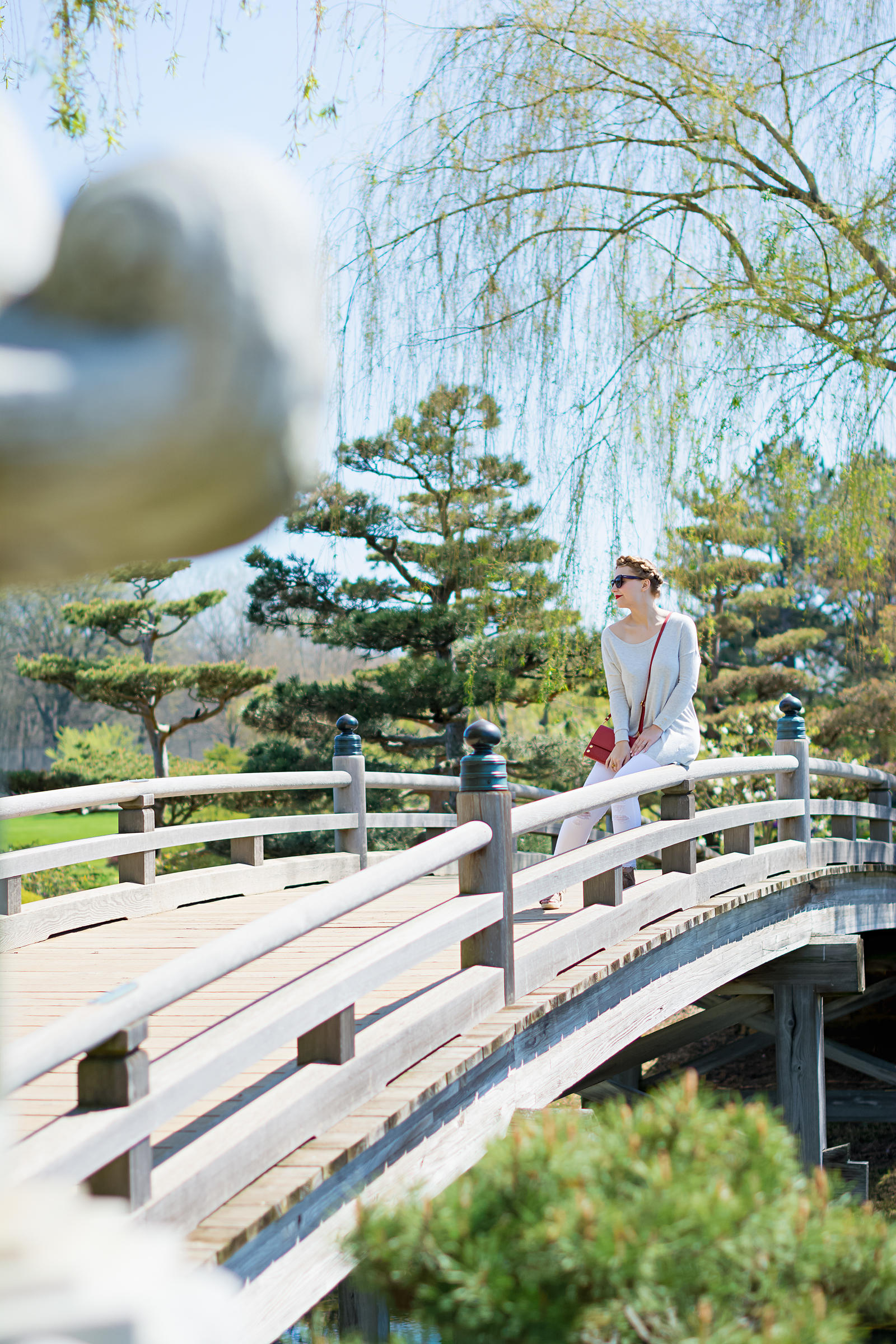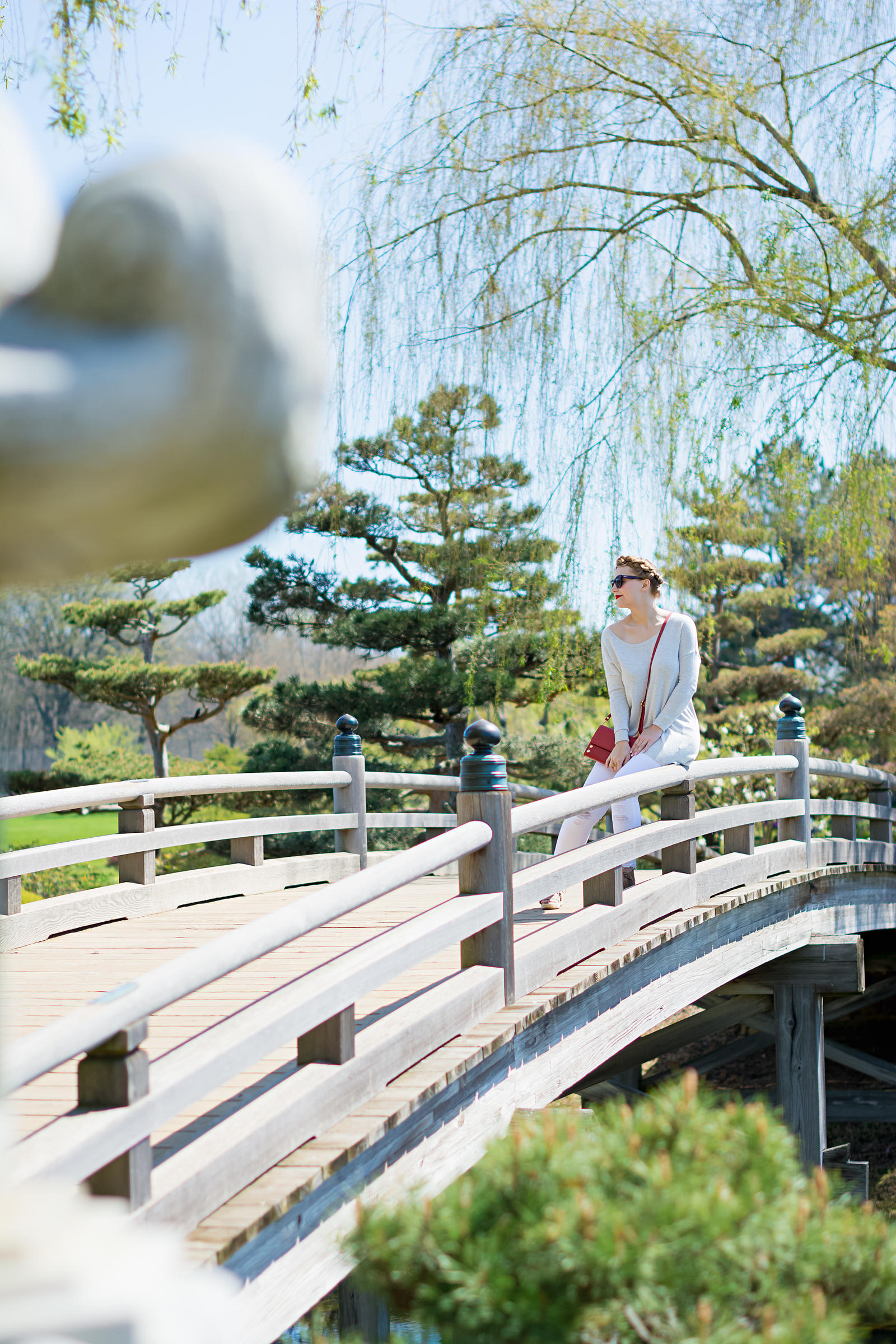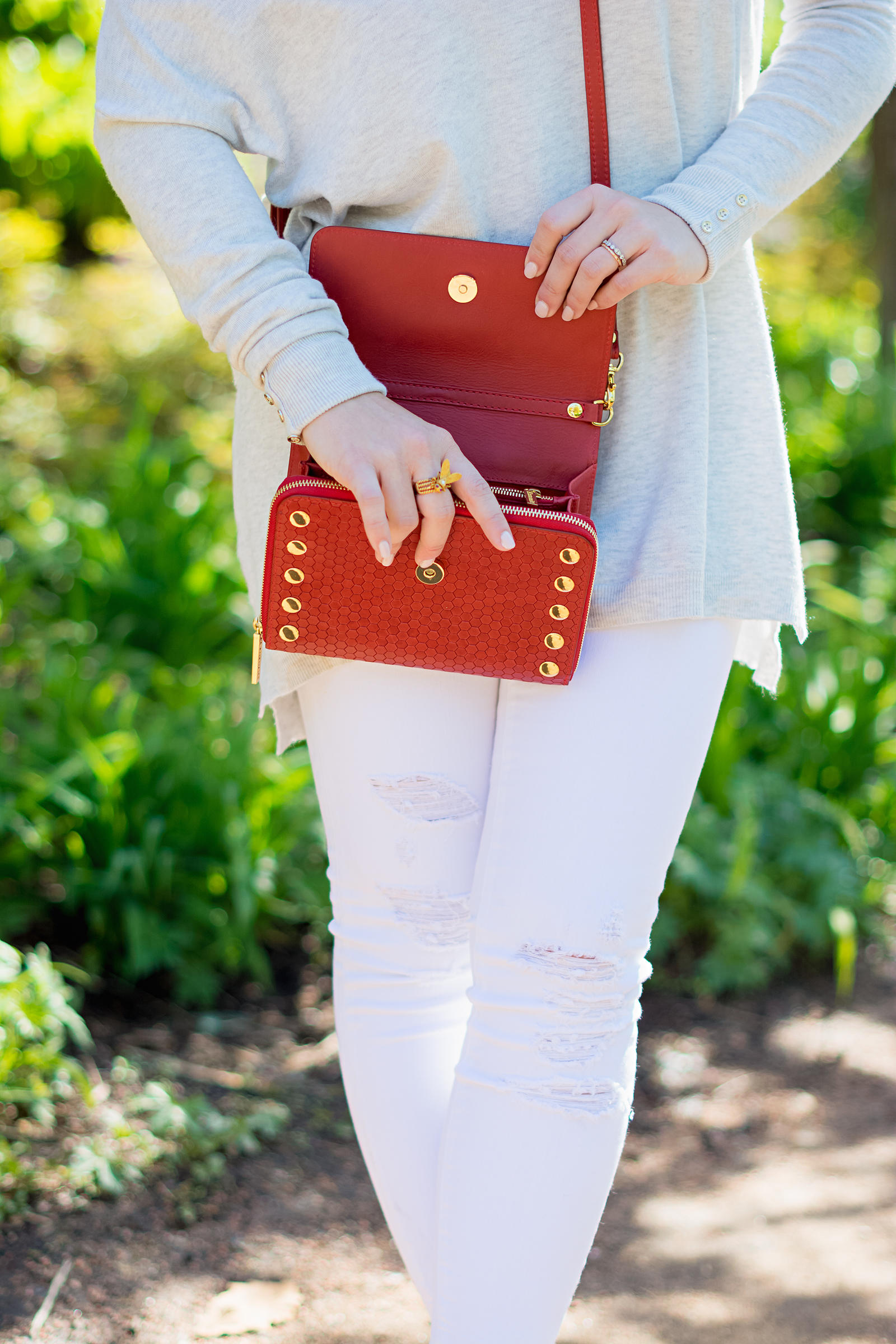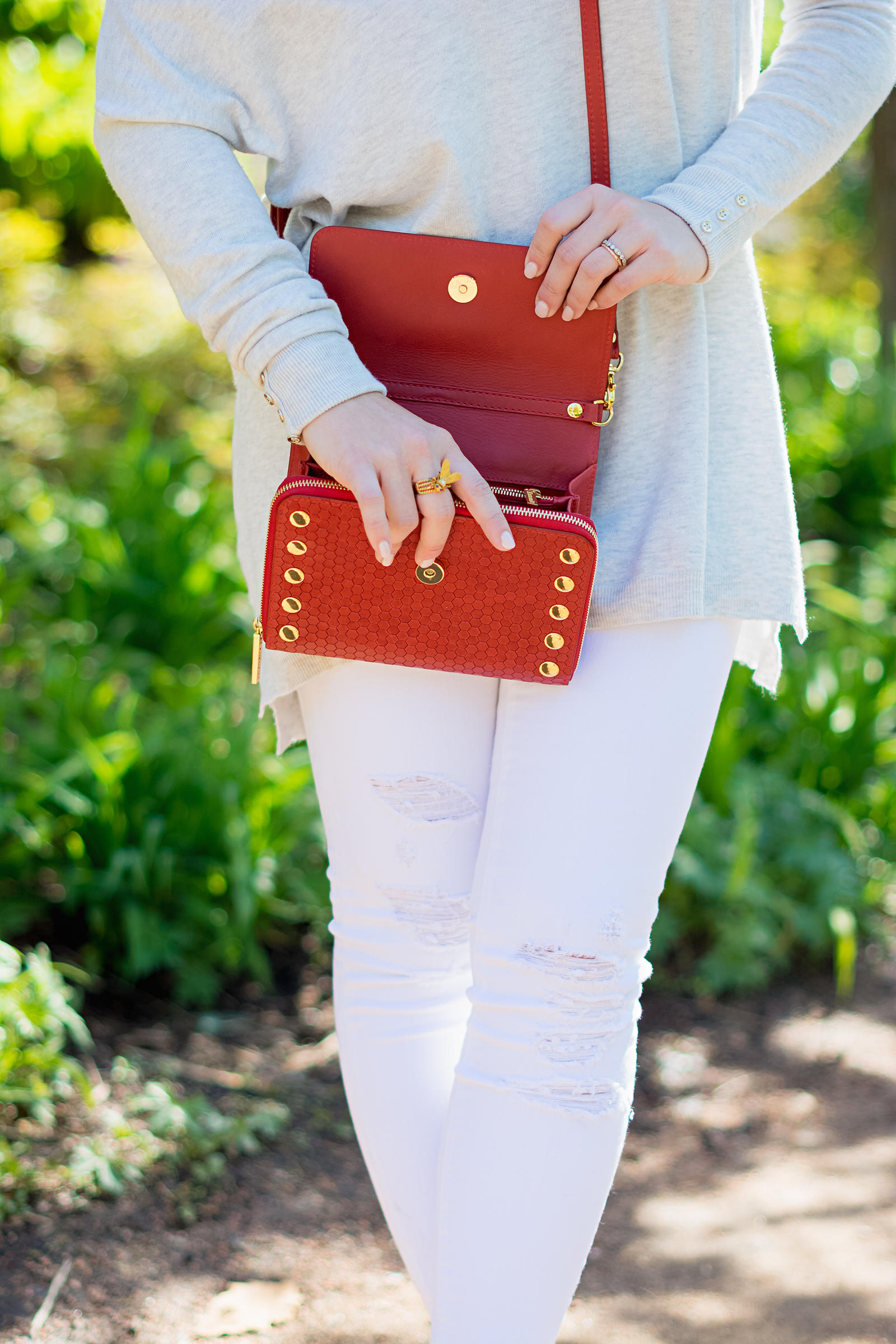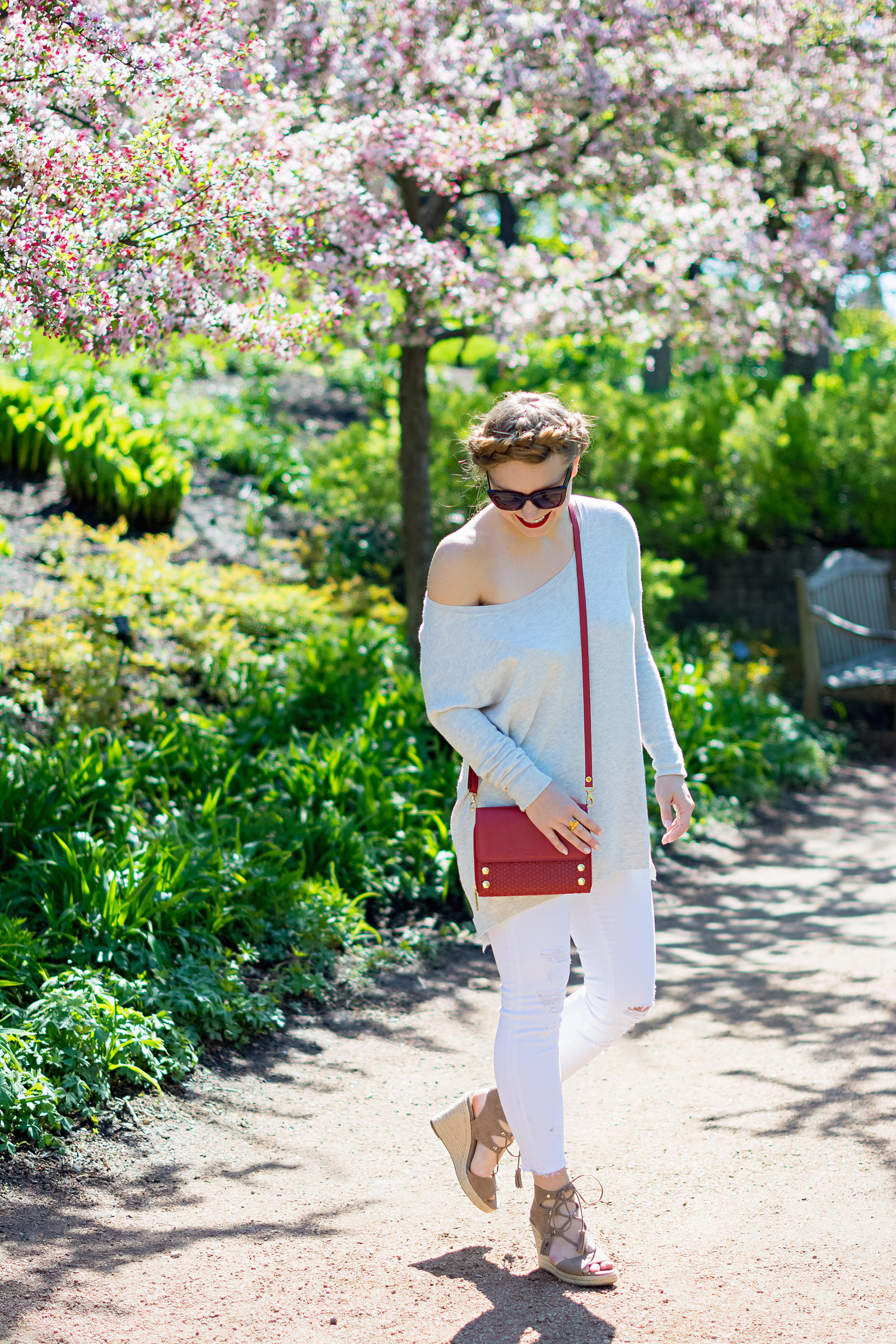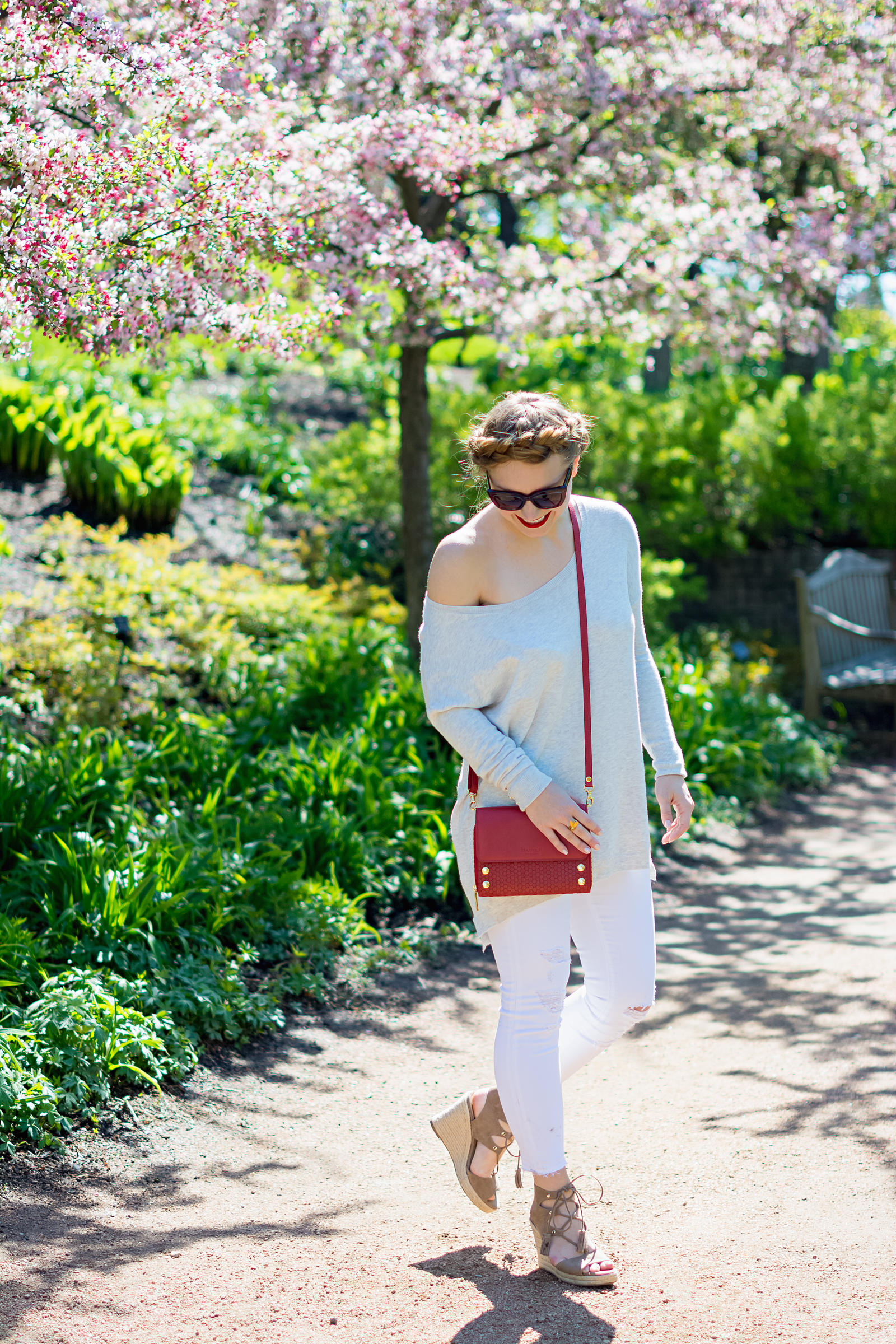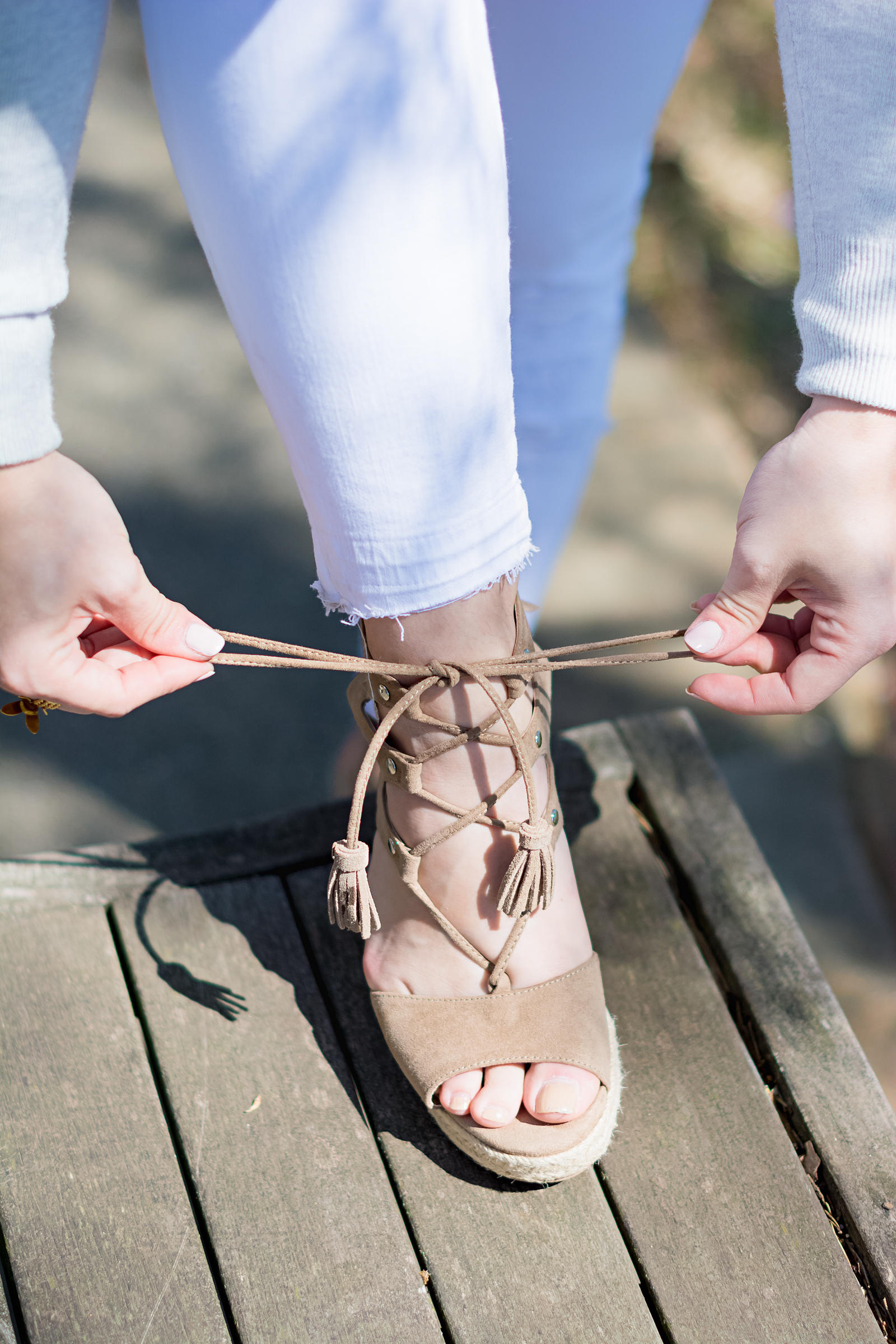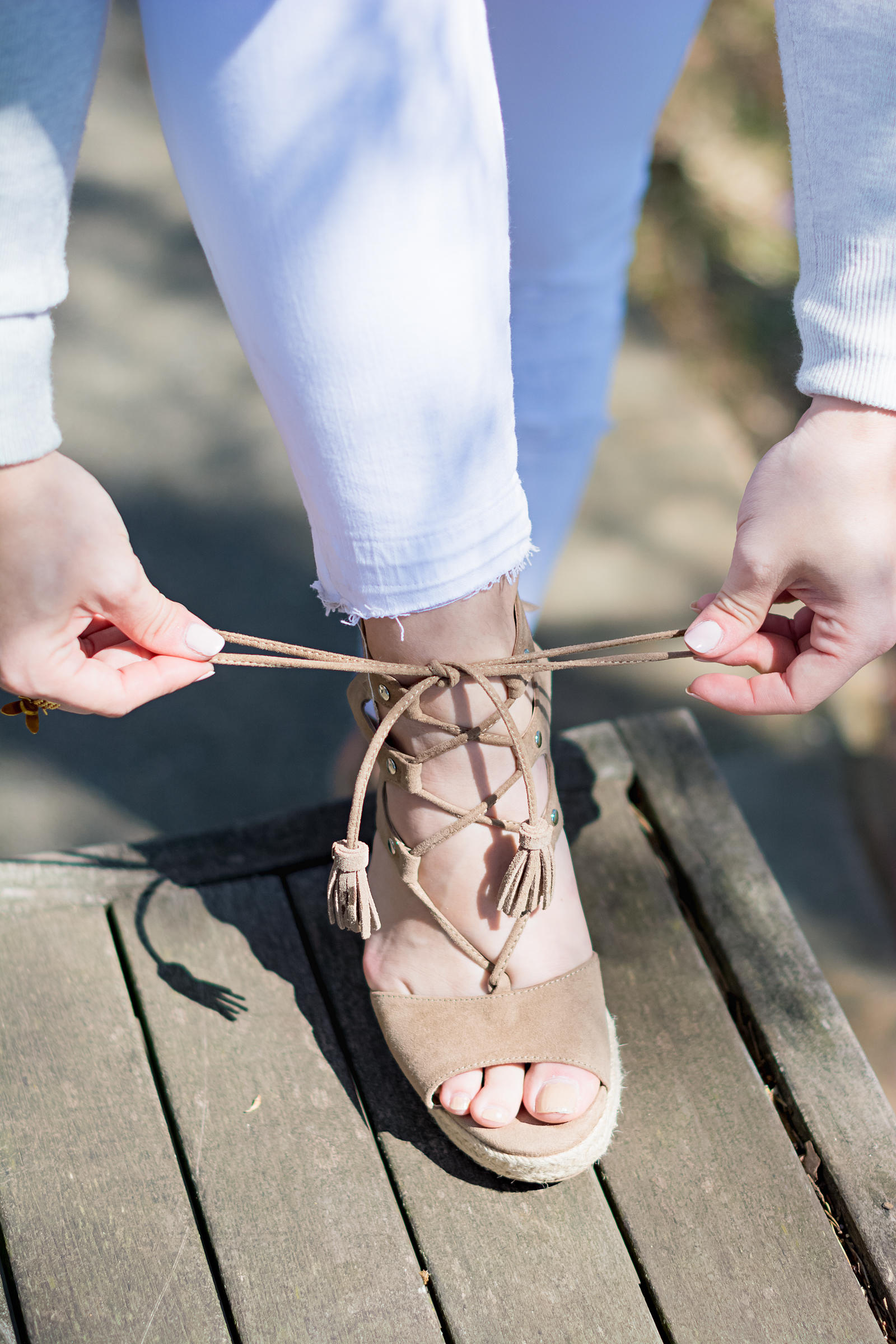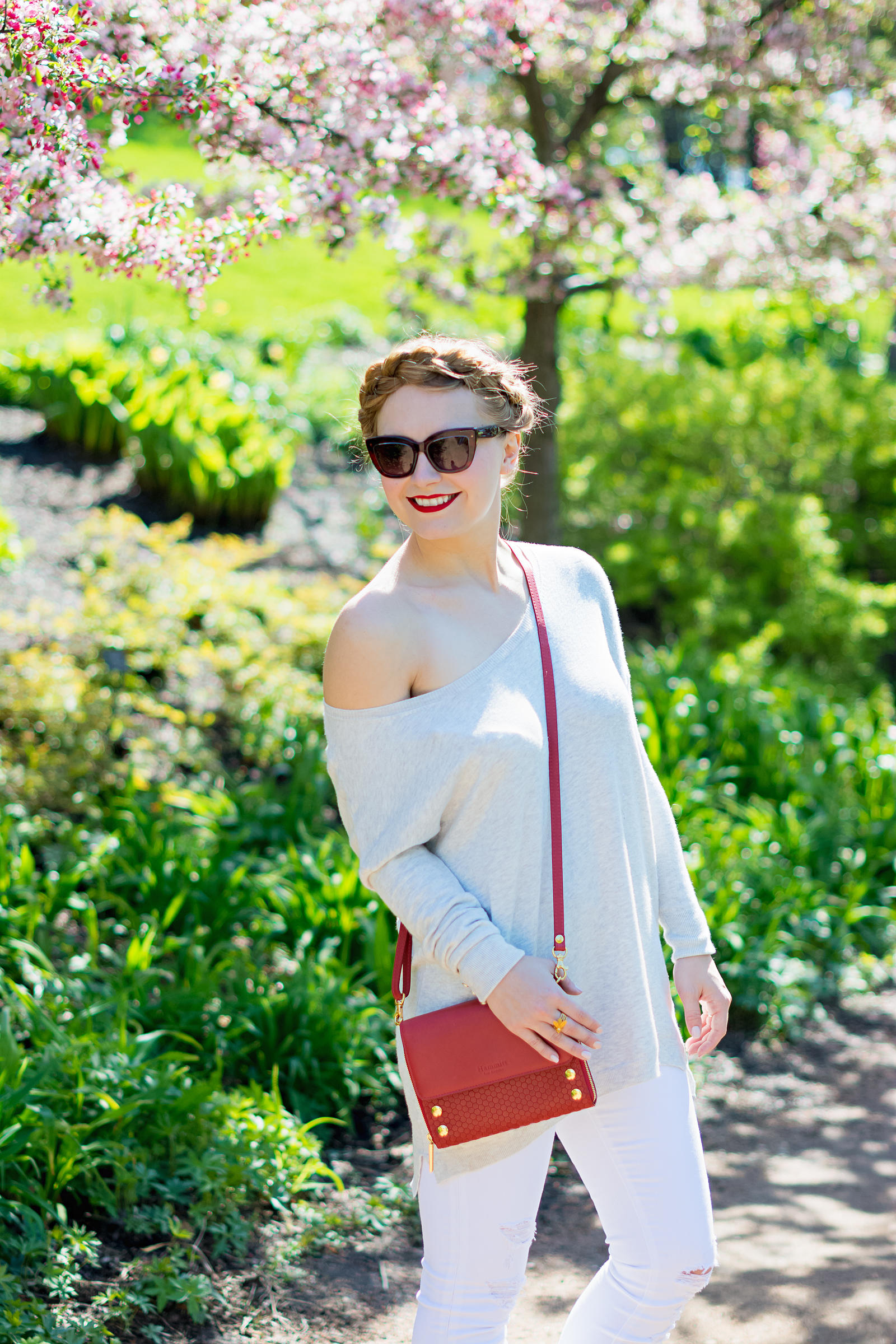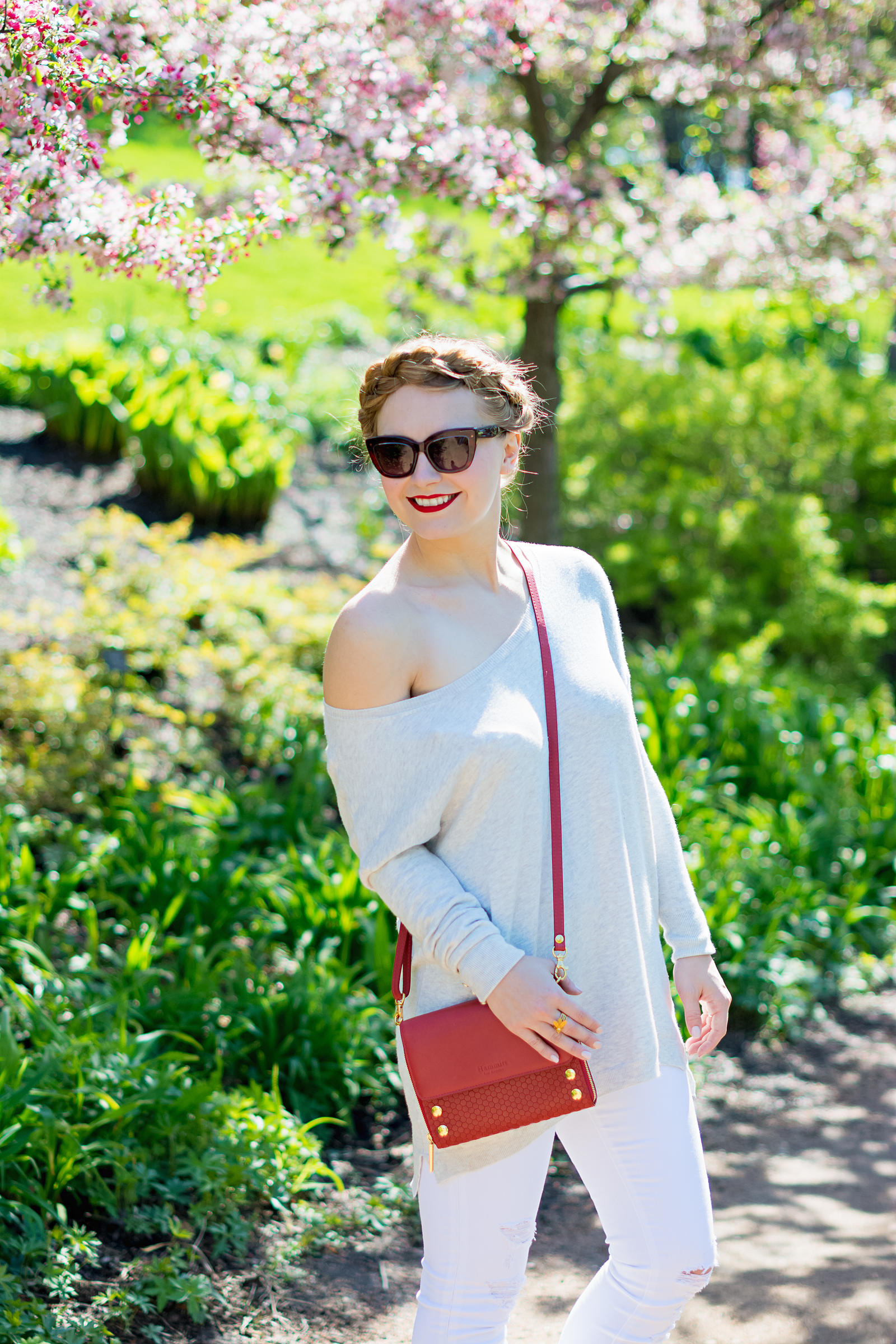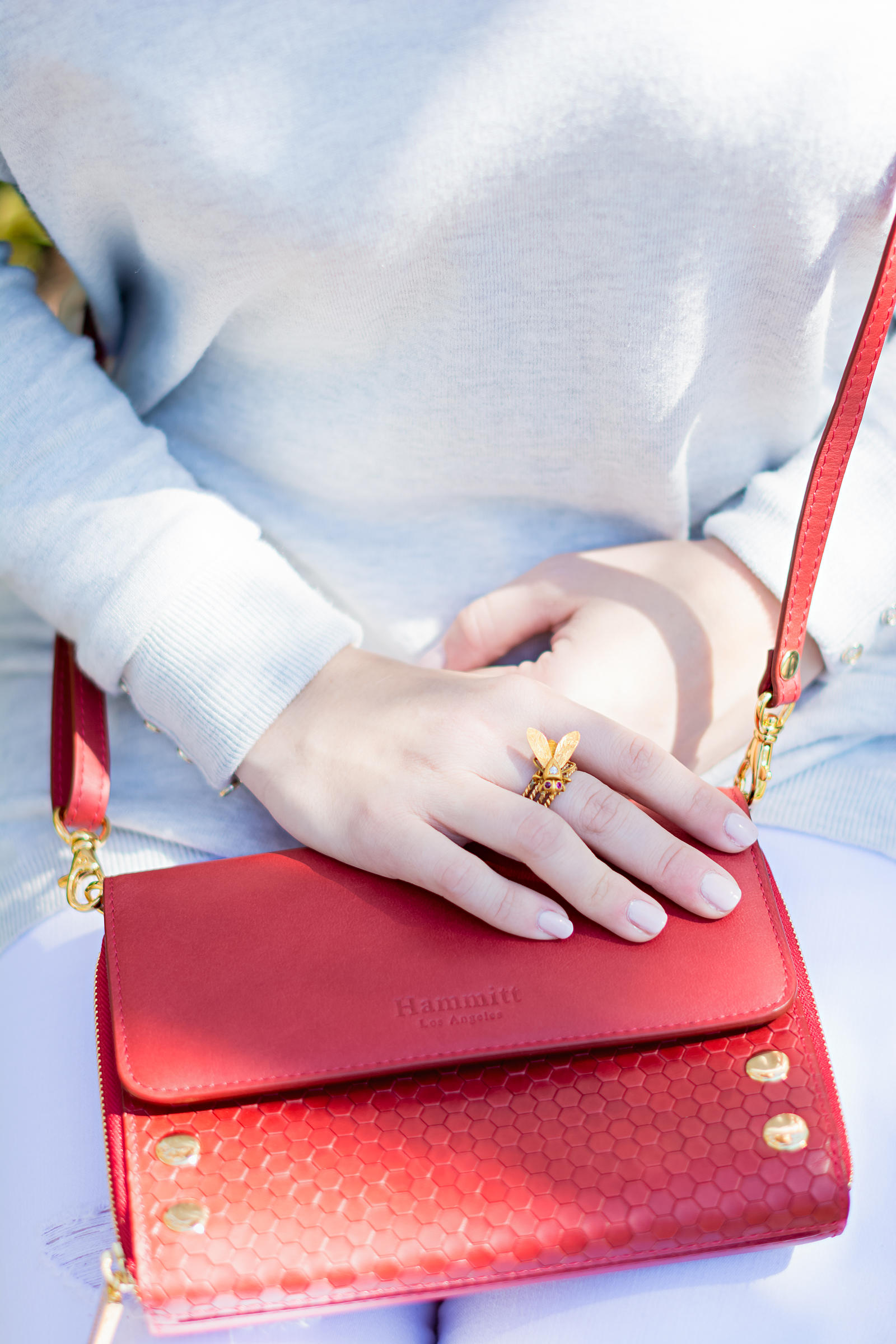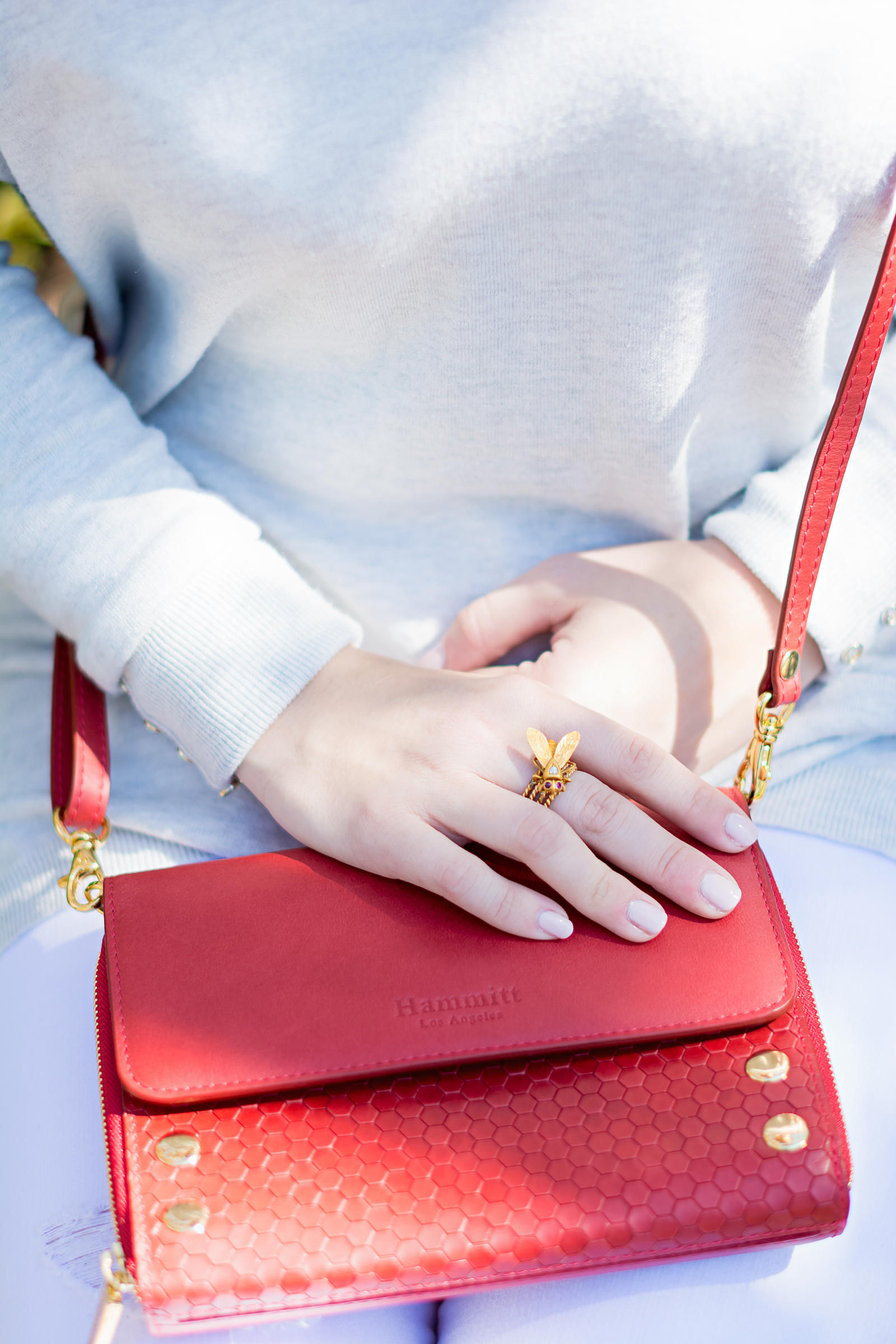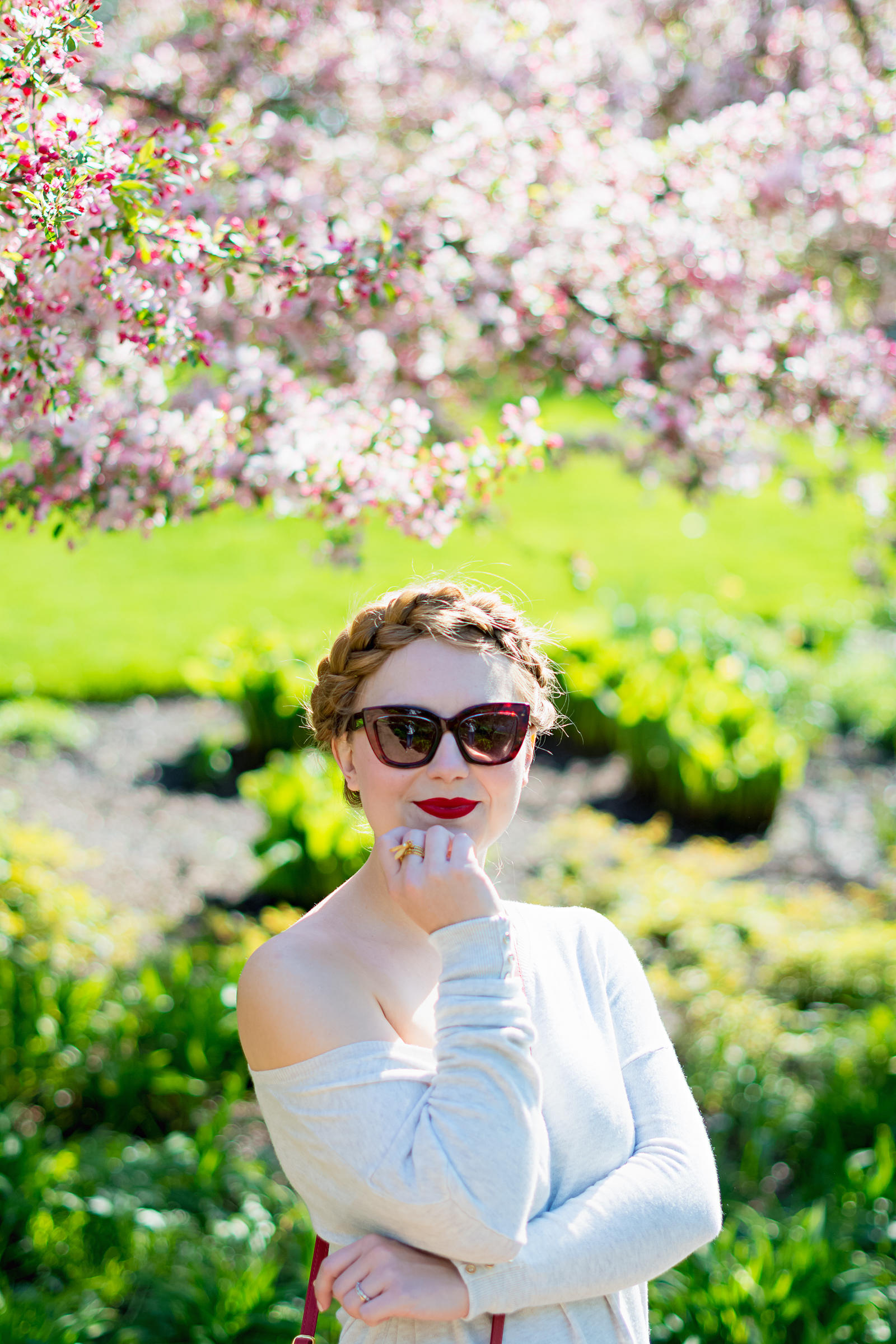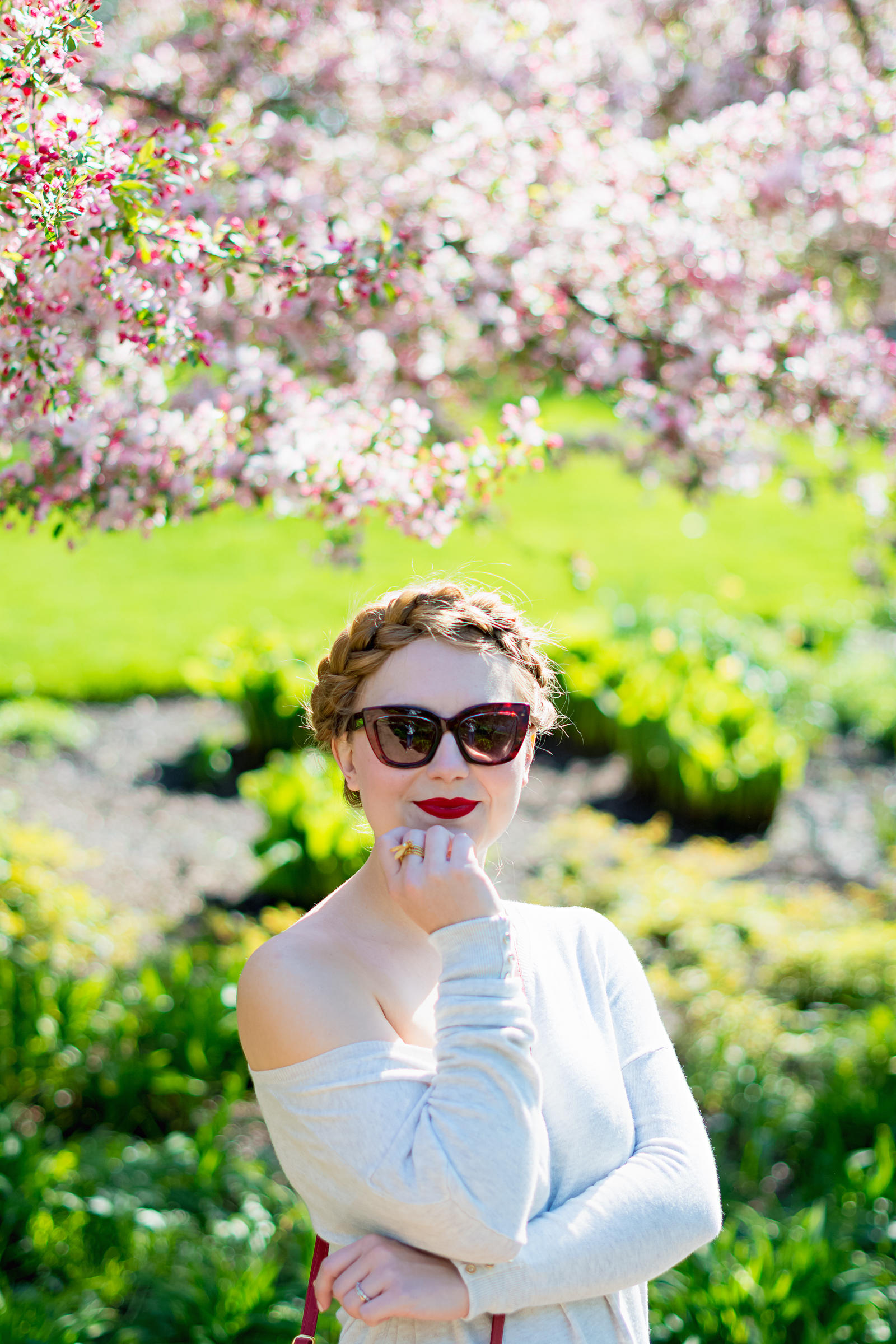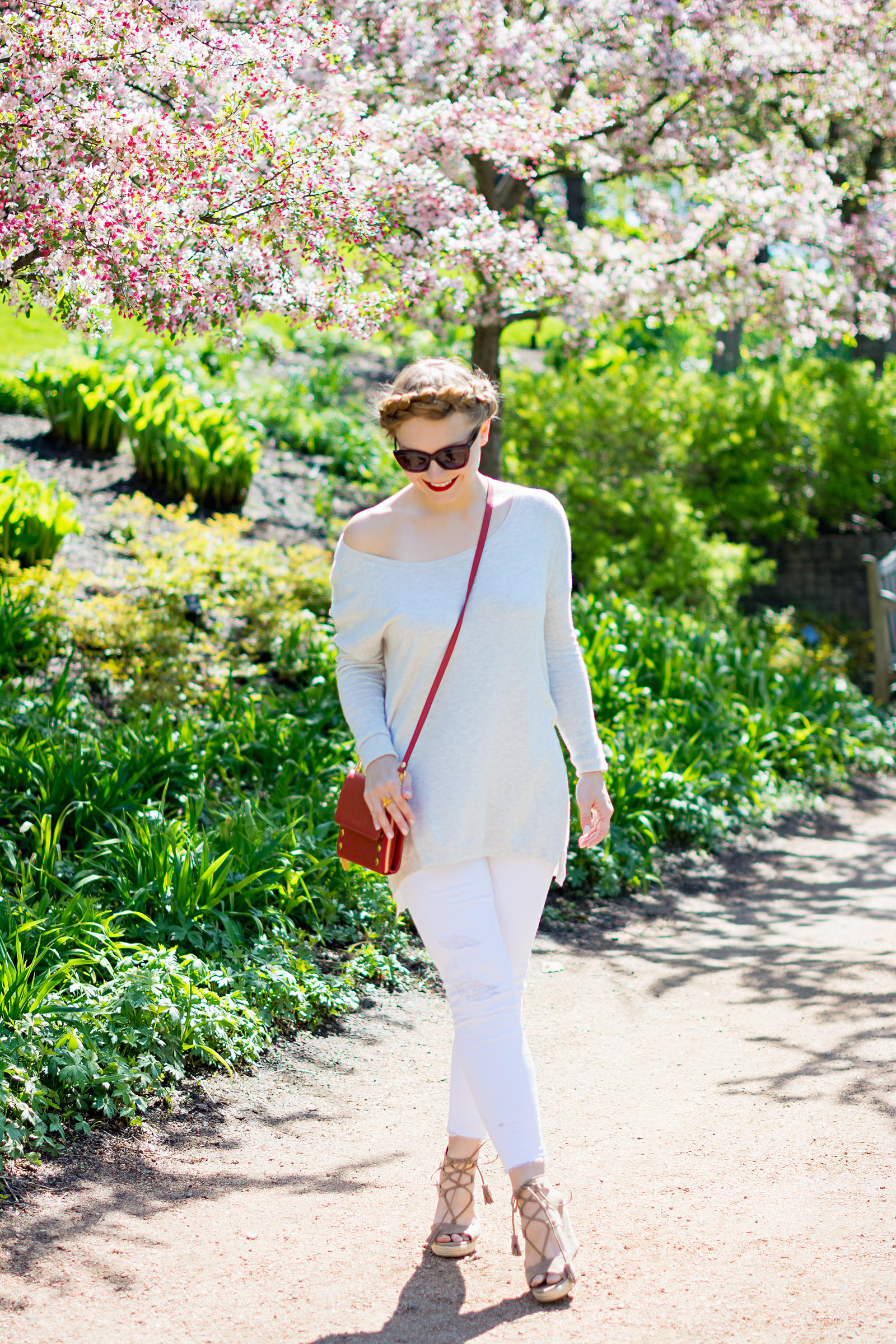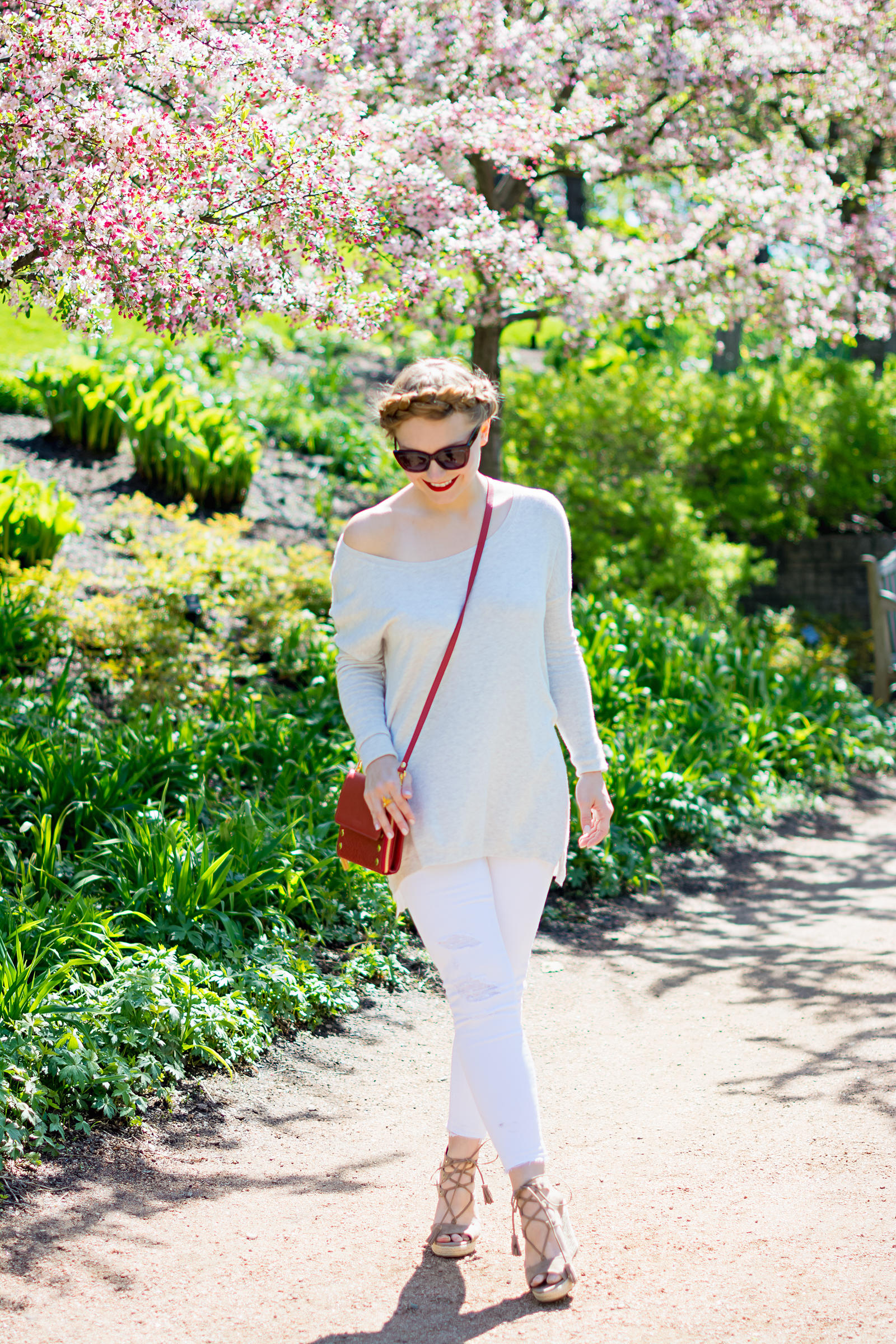 SHOP THE LOOK:
Sweater – Zara (similar: 1 / 2 / 3) || Jeans – J Brand || Wedges – Forever 21 || Bag – c/o Hammitt 'Lucas' || Ring – Vintage || Sunglasses – Valentino || Lips – Stila in 'Beso' || Nails – Nails Inc. x Victoria, Victoria Beckham in Bamboo White || Hair – DreamDry
Photos courtesy of beautiful blogger Anna
I don't want to jinx it (we do still technically have a few more weeks of spring), but this may be the most beautiful spring I've ever seen in Chicago.
Maybe it's because of our mild winter.
Maybe it's because it's rained SO much this year.
Or maybe it's just because nature goes through growth cycles much like we do with some years being better than others.
But I don't think I can ever remember a prettier spring than this one. EVERYTHING — I mean EVERYTHING — is in bloom. I've been snapping blossoms and blooms like crazy with my new camera. I've always found flowers to be one of the richest sources of inspiration and lately I have just been soaking it all in. There's so much inspiration to take in this year!
So, not wanting to be selfish, I wanted to share the best Chicago spots to view gorgeous blooms before they're gone until next year!
3 Chicago Spots for Viewing Spring Blooms
1. The Chicago Botanic Gardens
Okay, not technically IN Chicago but at least Chicago is in the name. Located about an hour drive north of the city, coming to the gardens is like stepping into another world (case in point — it's where I shot today's outfit). It's a magnificent space with an incredible diversity of plants — they even have an entire island of Japanese plants. Wandering around the Gardens for an afternoon fills you with such awe at the beauty of the world. Anna and I came last spring for the first time and were so impressed we've turned it into an annual spring tradition!
2. Millennium Park
This year Millennium Park EXPLODED with blooms (it's where I shot this outfit) and watching the blossoms floating through the air past the Bean is easily one of the most magical experiences I've had here in Chicago. Fingers crossed it looks like this next year too! Pro Tip: Head here early to avoid the heavy tourist traffic!
3. The Gold Coast Neighborhood
The stretch of State Street between Division and North Avenue is easily one of my favorite walks in the city year round. This is one of the wealthiest neighborhoods in the entire city, and one of the oldest, so you're never short for inspiration. But in spring these jaw-dropping Victorian homes are literally dripping in blooms of all kinds. Wander past the old gardens and charming flower beds then stop for lunch at 3 Arts Café to enjoy some plant life INDOORS while you eat as well!
Where do you go to view the best spring blooms?