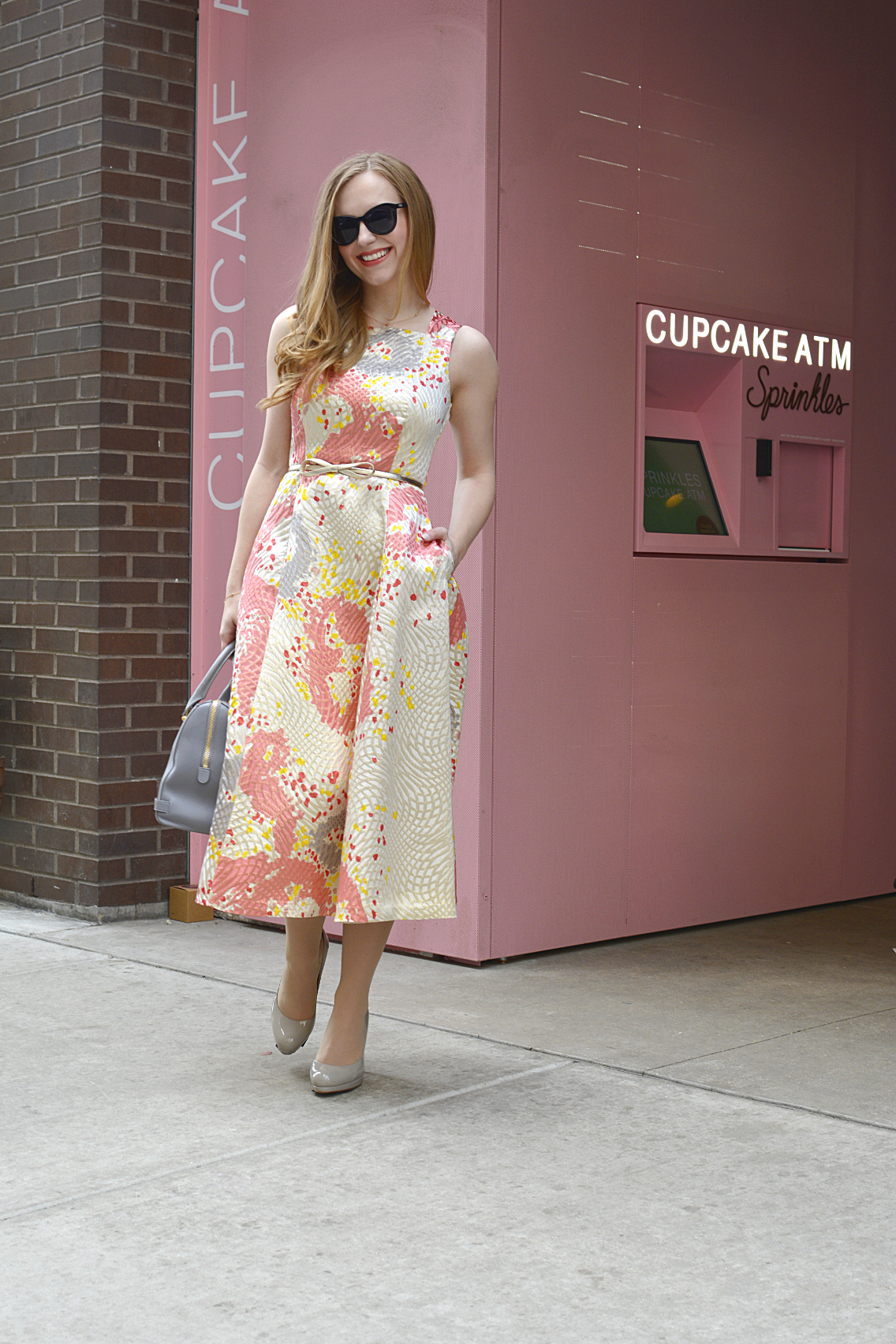 There's nothing more liberating here in Chicago than a warm, sunny spring after two months of Chiberia! The weather these last two weeks has been phenomenal and it's put a literal "spring" in my step! It's also inspired me to get a lot brighter with my wardrobe after weeks and weeks of only gray — luckily my favorite shop LK Bennett always comes to my wardrobe rescue and this spring they have some of their most swoon-worthy candy-colored offerings yet!
For those of you unfamiliar with the brand, "L.K.Bennett is a luxury fashion [house] defined by its unmistakable British heritage. Underpinned by a desire to offer beautiful, well-made, accessibly priced designerwear; L.K.Bennett collections have a distinct blend of femininity, style, and color."
I've talked before about my obsession with the brand's feminine silhouettes and high-quality materials but this season's marriage of timelessness and fresh runway-trends have taken that obsession to a whole new level. I mean how stunning is the watercolor-meet-digital print on this dress?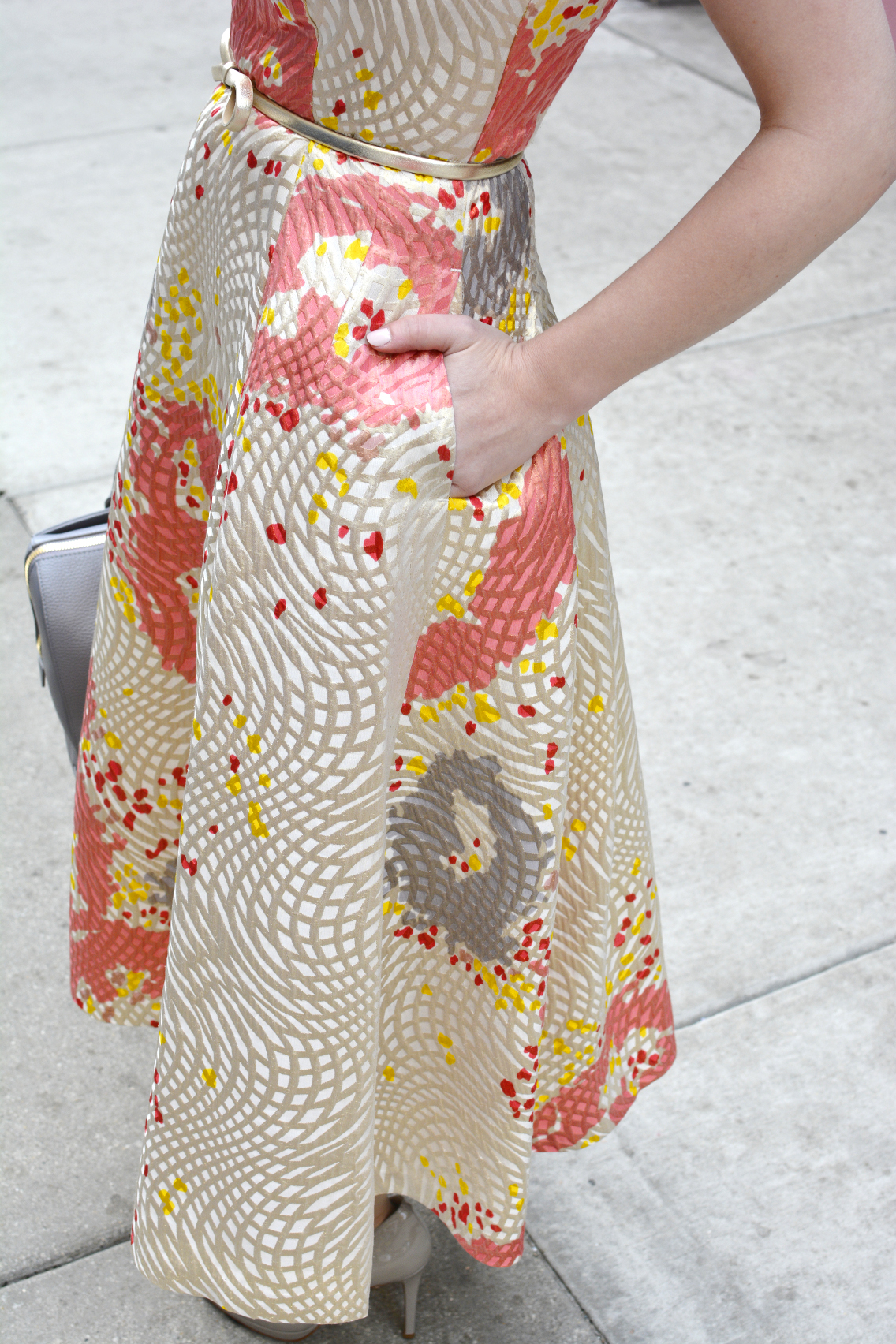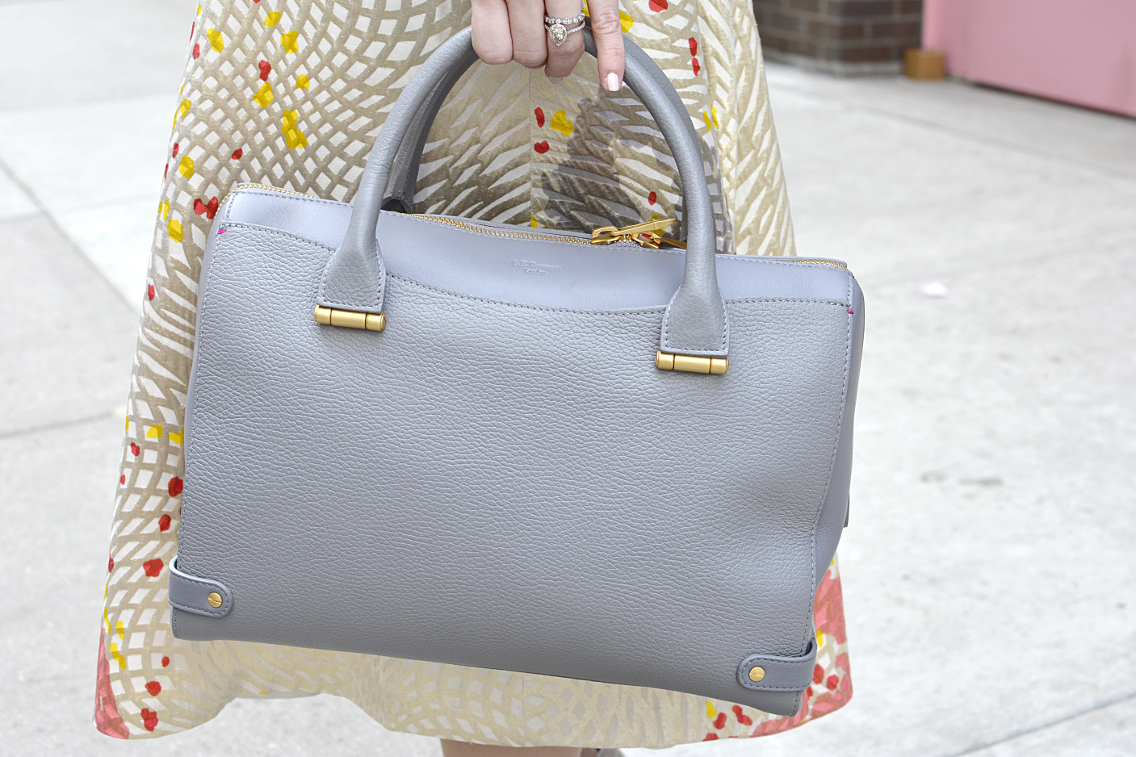 Of course I snuck a little bit of gray into my outfit too — it's my favorite spring neutral!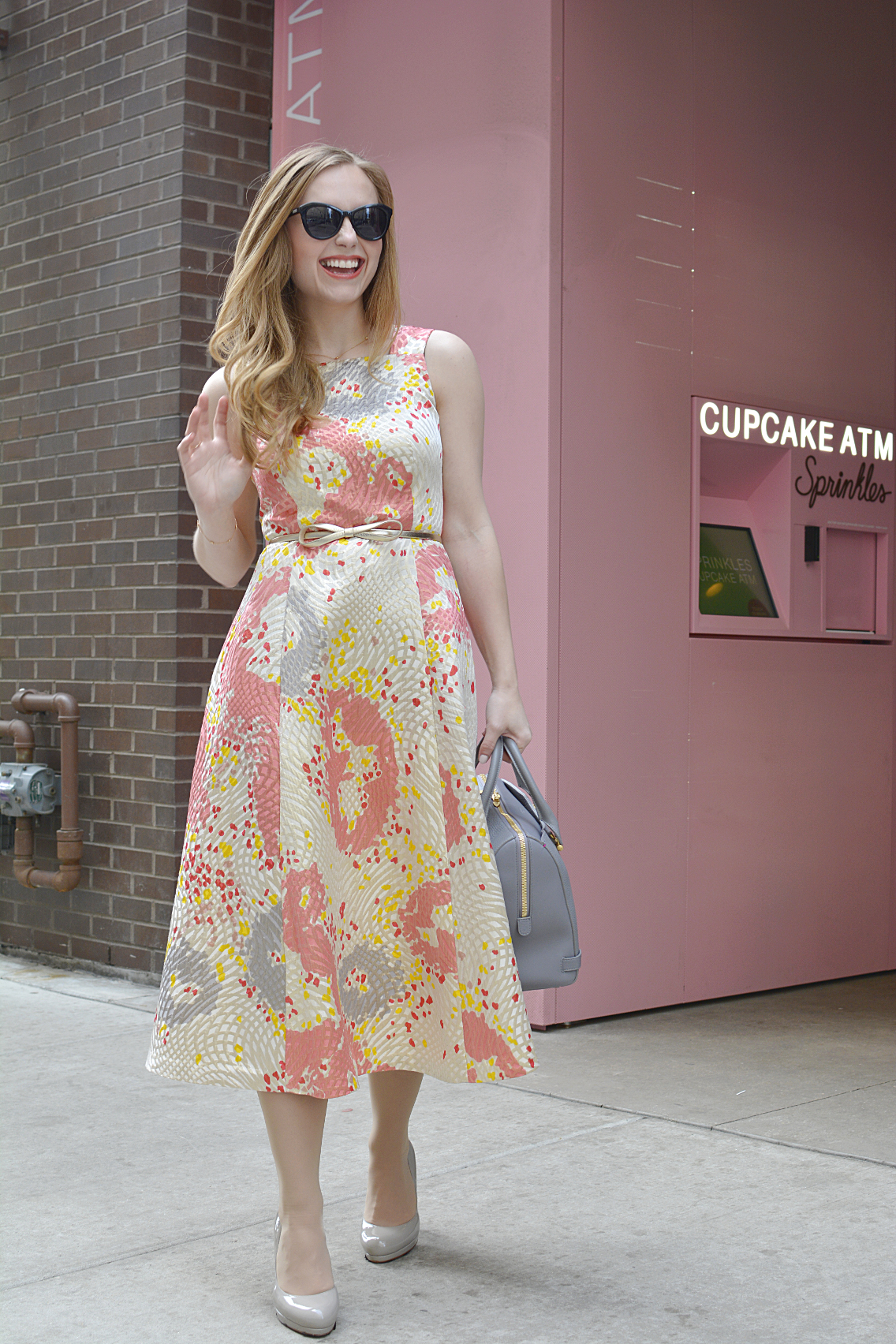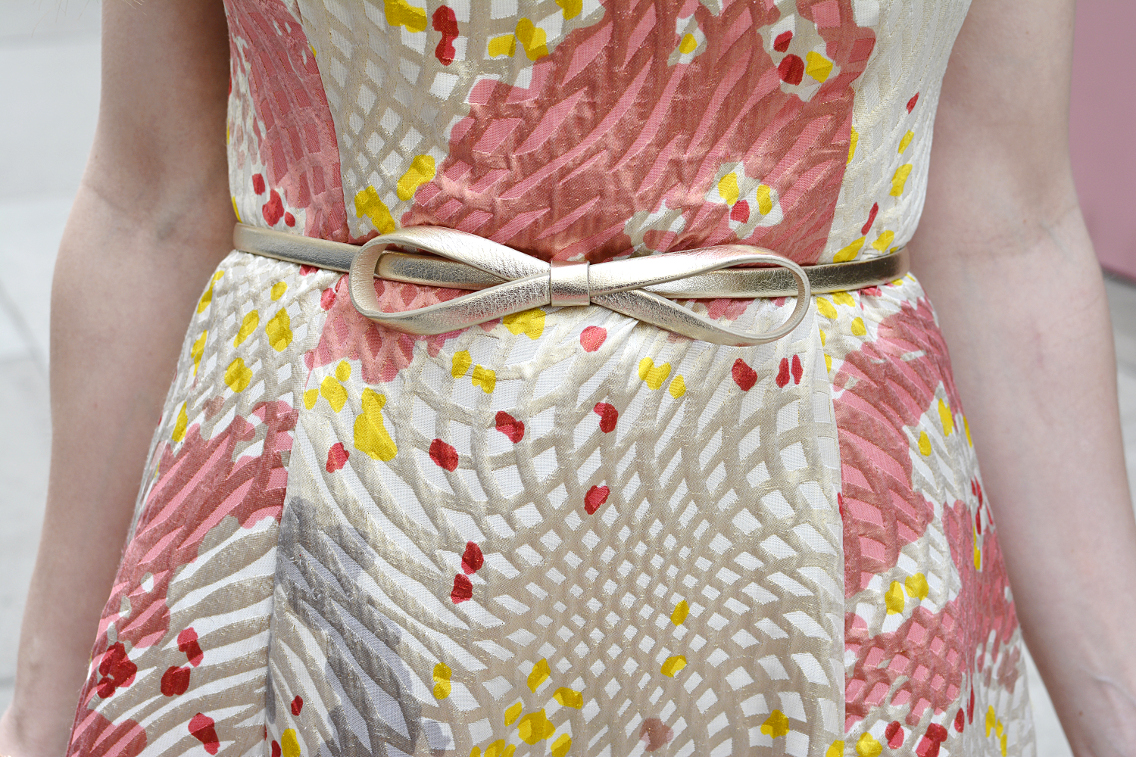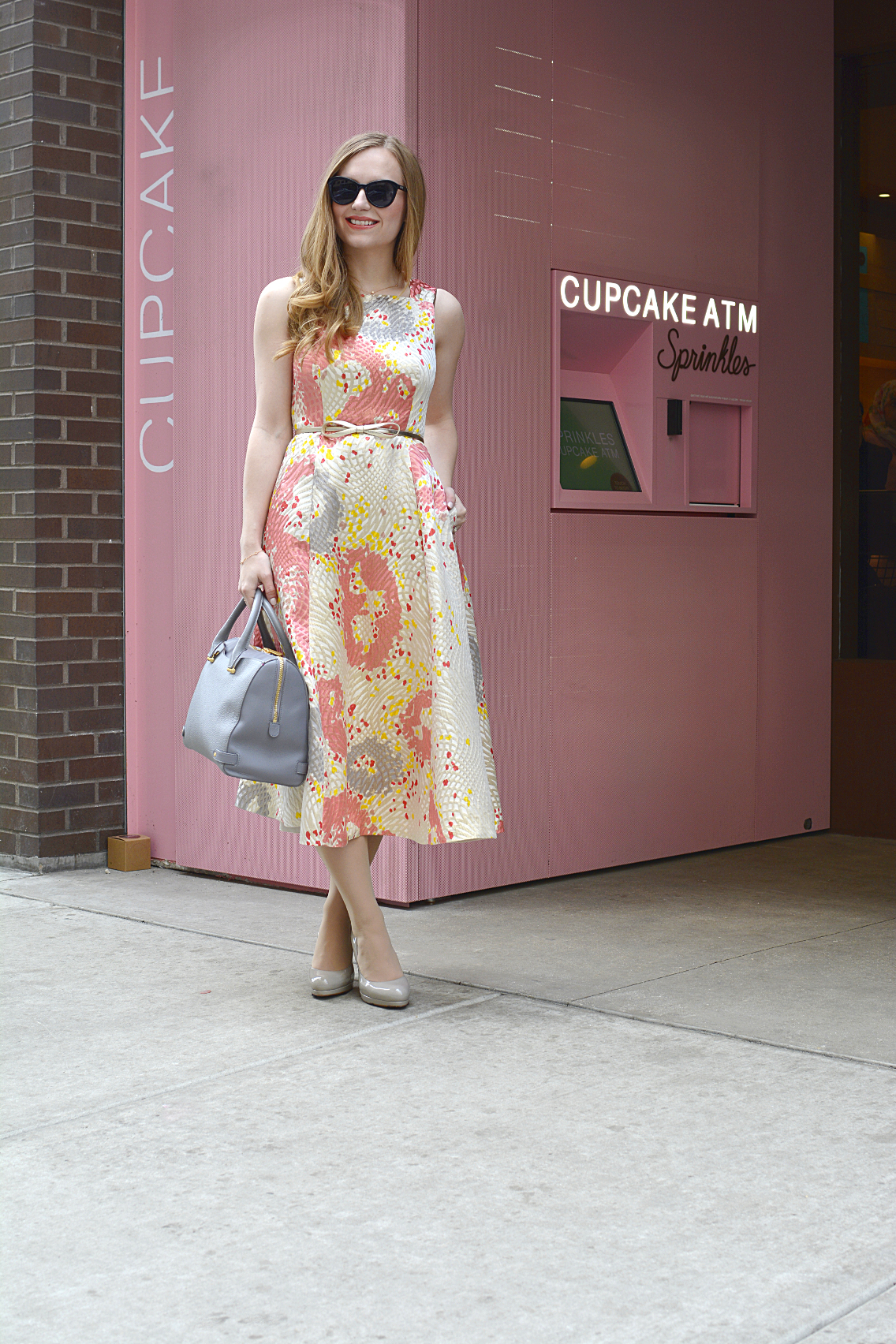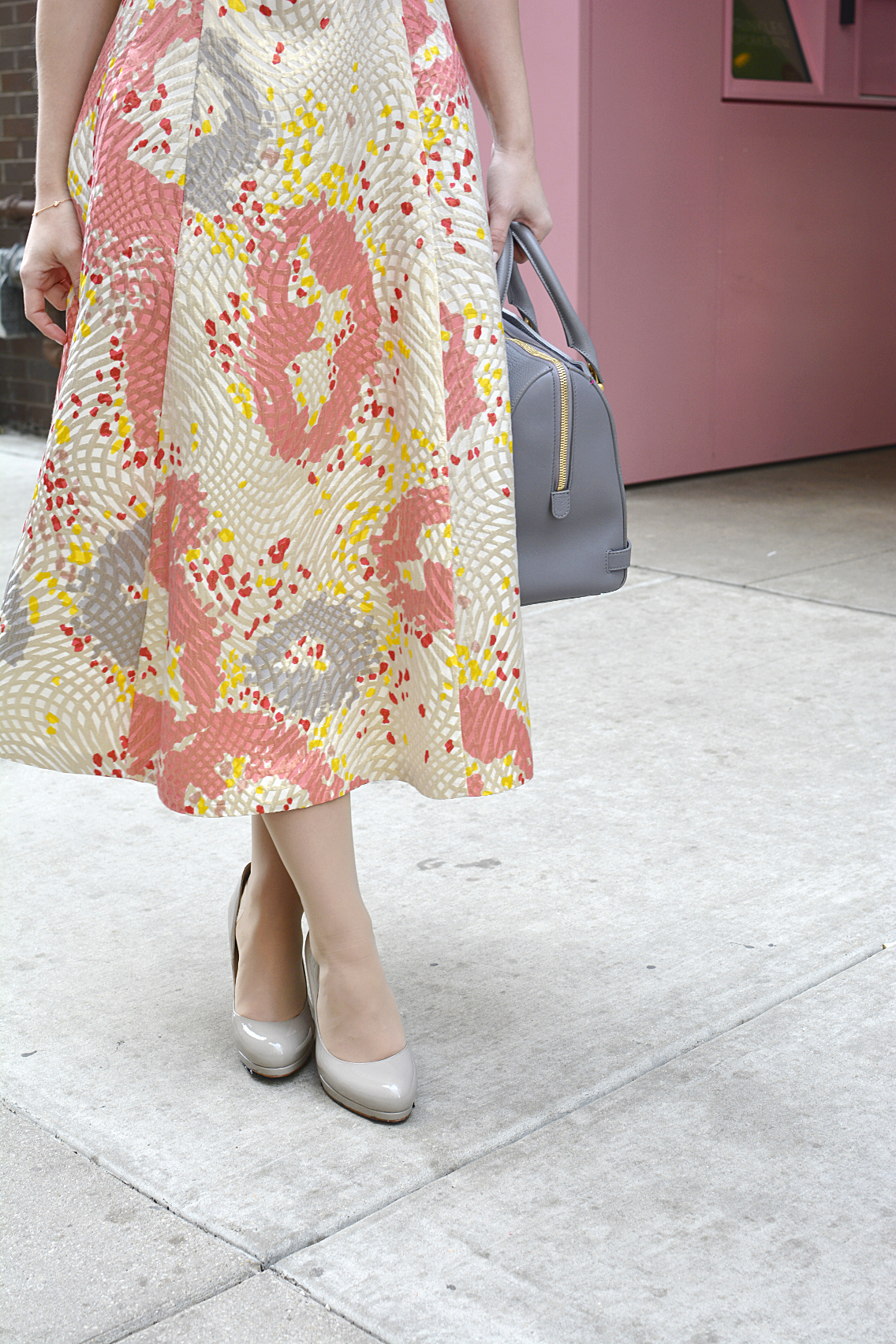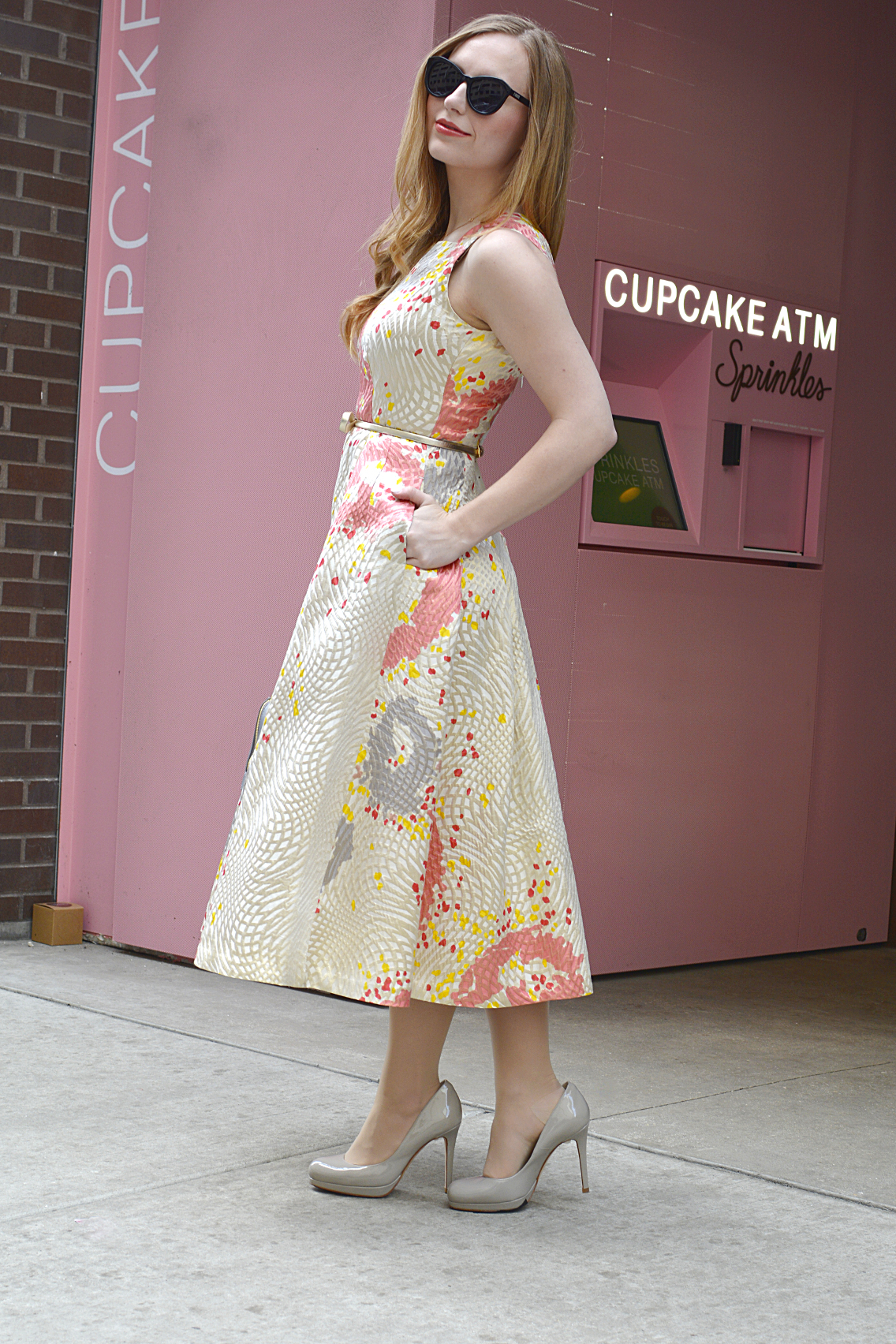 Dress – LK Bennett 'Gardo' Jacquard in Printed Multi (here)
Pumps – LK Bennett 'Sledge' in Clay (here)
Bag – LK Bennett 'Rosamund' in Gray (no longer available, love this option)
Belt – LK Bennett 'Pam' in Gold (here)
Lips – Giorgio Armani (here)
Jewelry – Tiffany & Co. (here, here and here)
Nails – Nails Inc. x Victoria, Victoria Beckham in Bamboo White (here)
Photos courtesy of darling Jules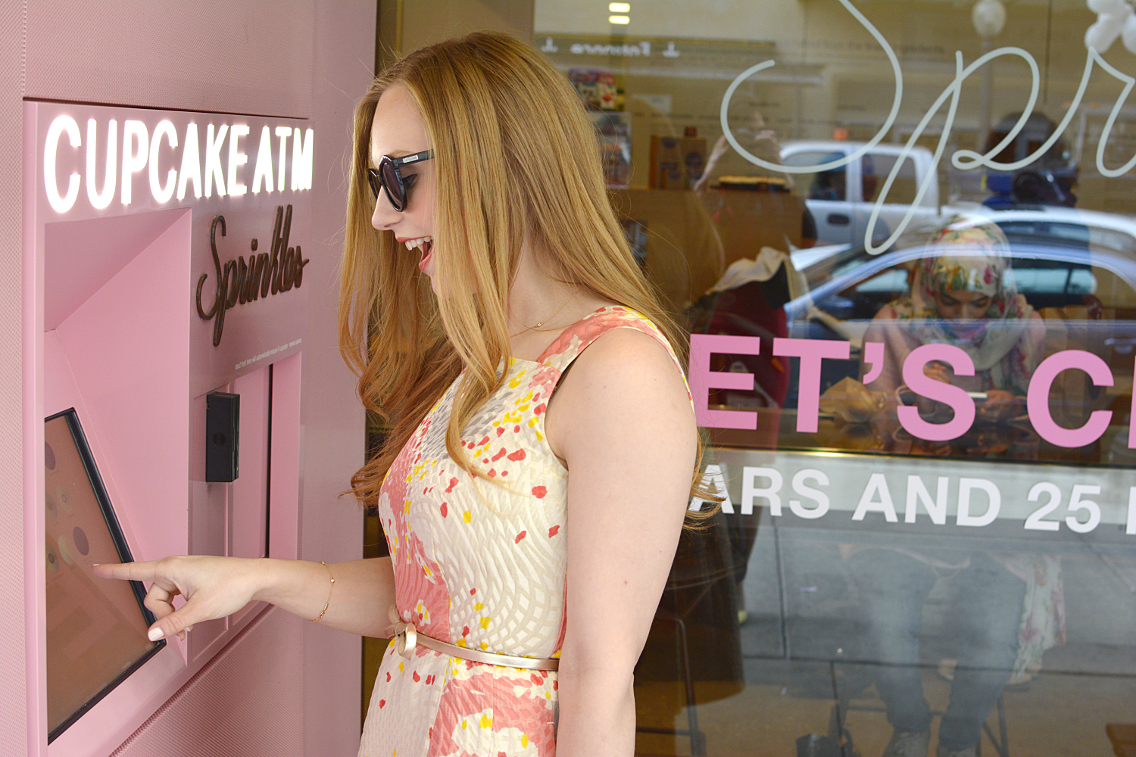 But here's the best part — you can get in on a gorgeous new spring wardrobe too!!!
Jules and I are co-hosting our first event THIS Friday at the LK Bennett store in the 900 Shops here in Chicago!
We've partnered with Giorgio Armani, DrumBar and Sugar Hills Bakery to make the event a lot of fun plus LK Bennett is giving 20% off all full-priced purchases (ahem... this bag is included!). Here's the formal invitation!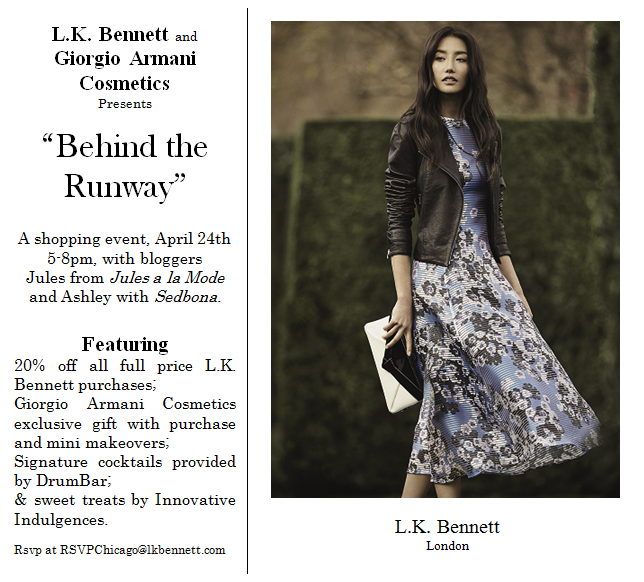 We'd absolutely love to see you there — I'll be shooting and covering the event on the blog here too for those of you who can't make it!
But what's not to love? A night of beautiful clothing, makeovers, boozy drinks and fruit tarts hosted by myself and Jules, one of the most fun bloggers I've ever met!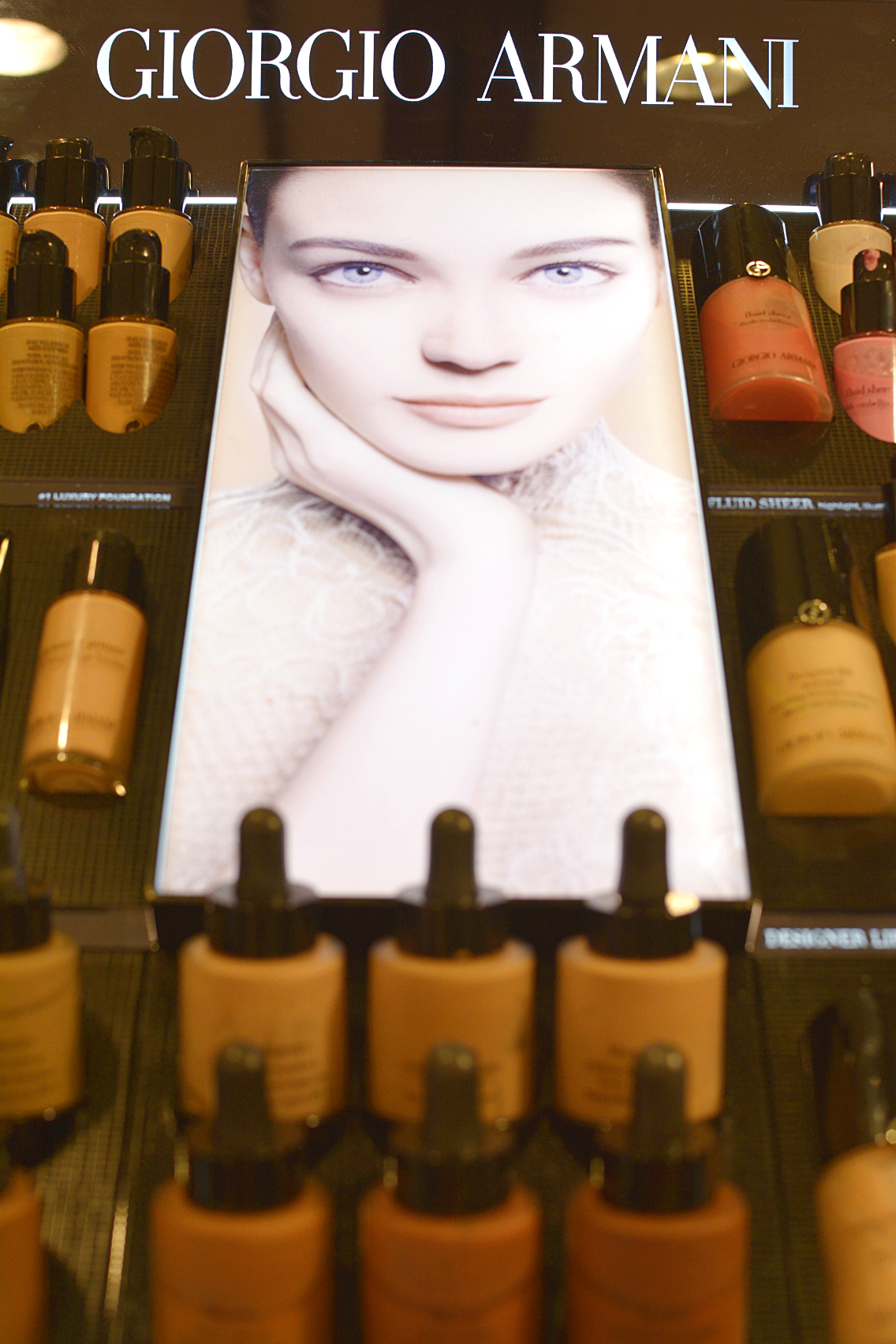 And who can say no to a mini-makeover from Giorgio Armani?
Their new spring collection 'Maharajah' is especially gorgeous — inspired by the jewel-tones of India, it's a vibrant collection that's perfect to add some ooomph to your spring beauty routine!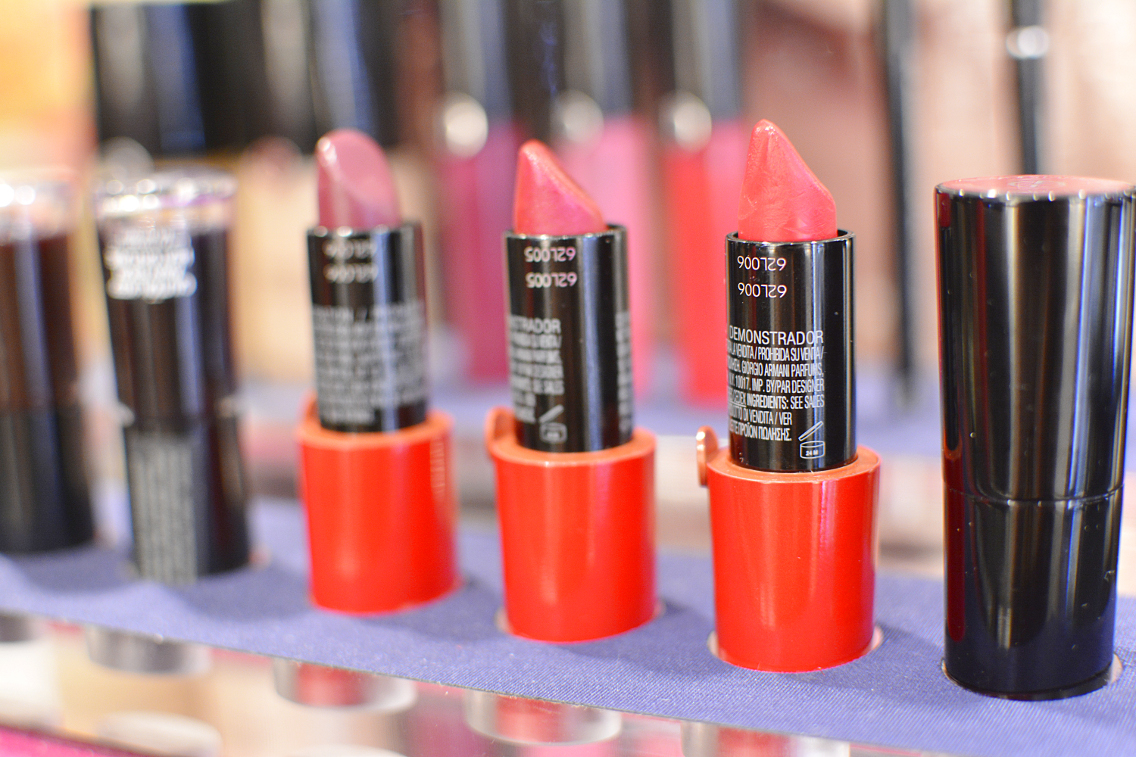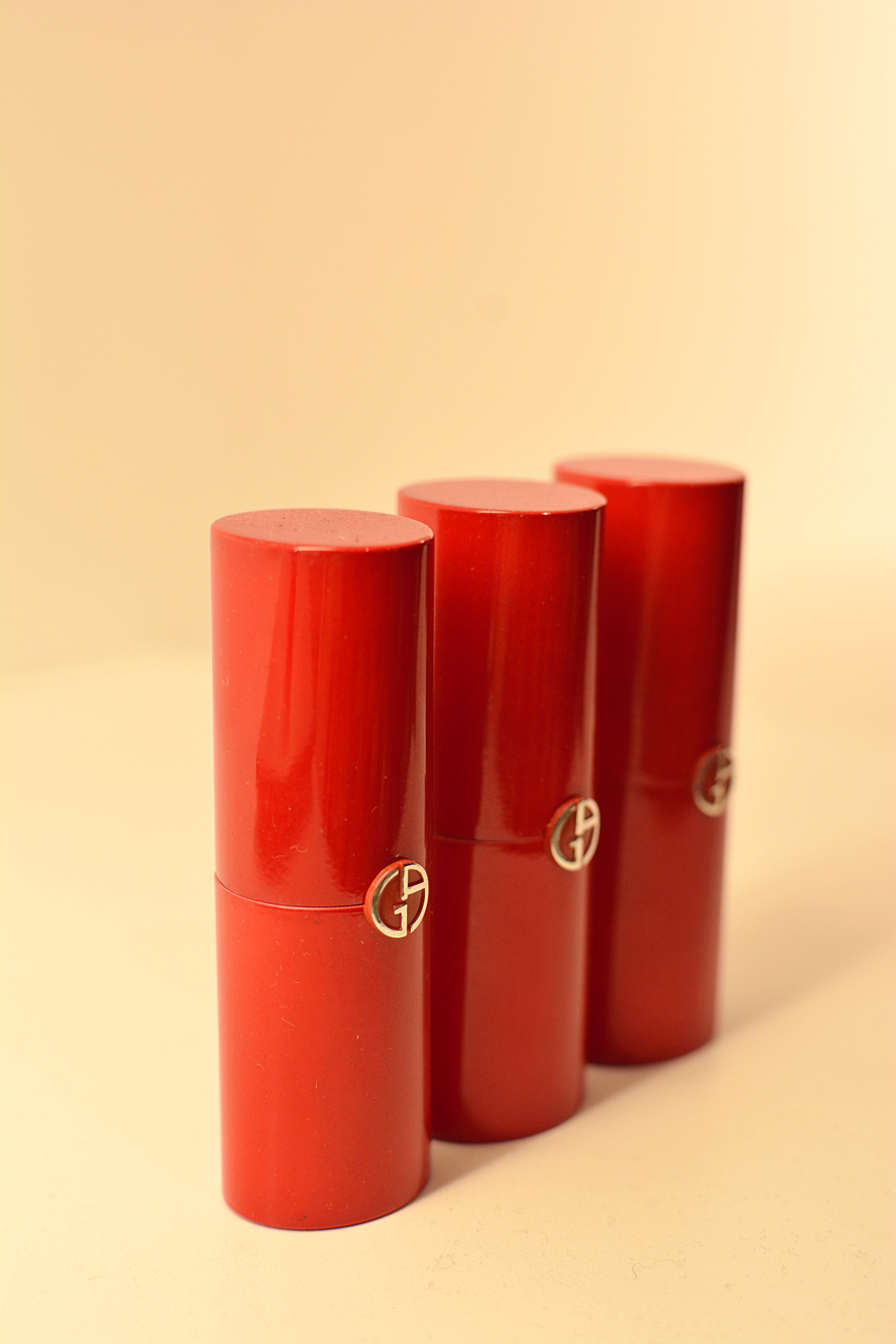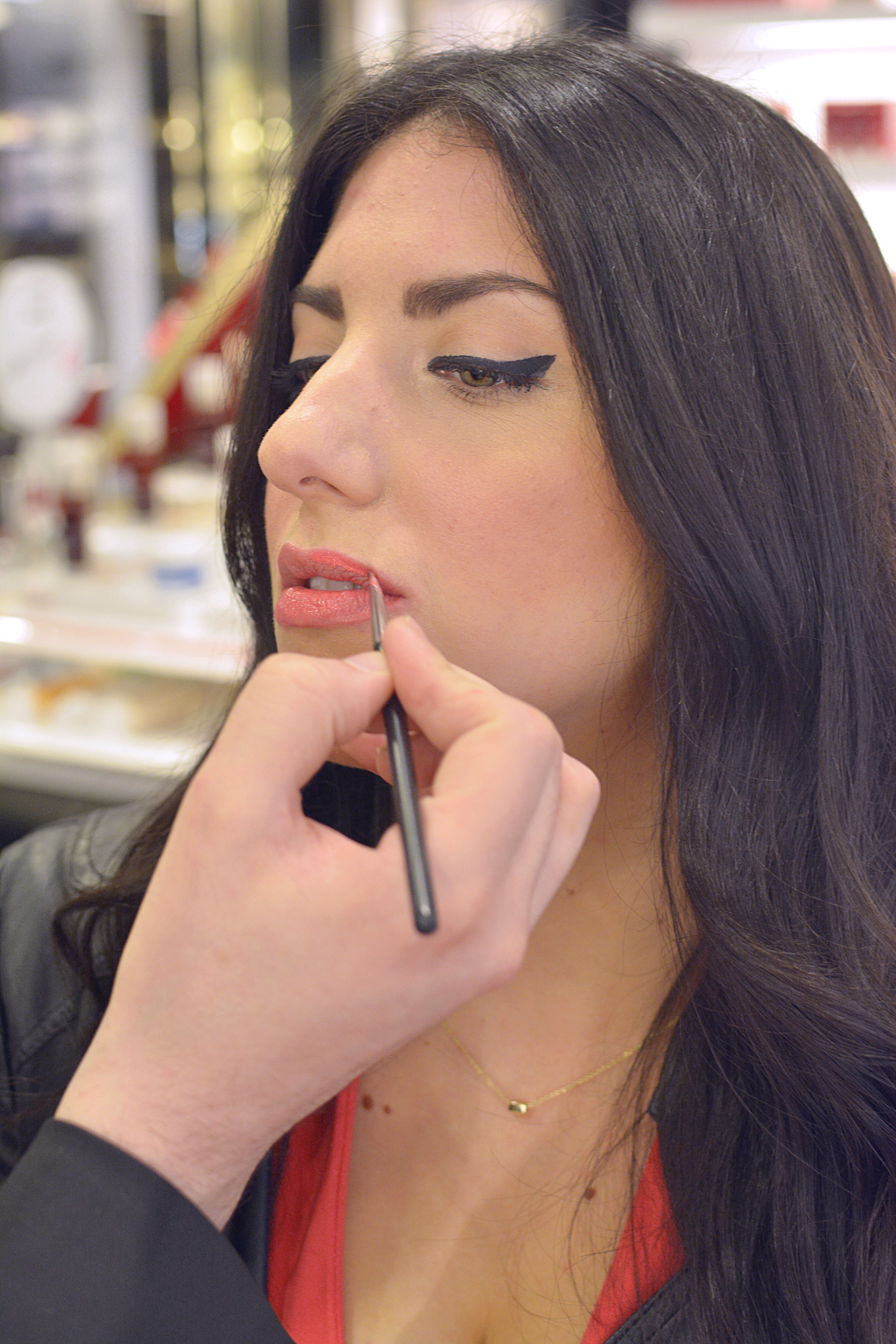 Jules and I got our own mini-makeovers before this shoot — isn't Jules positively stunning? I have such a girl crush on her!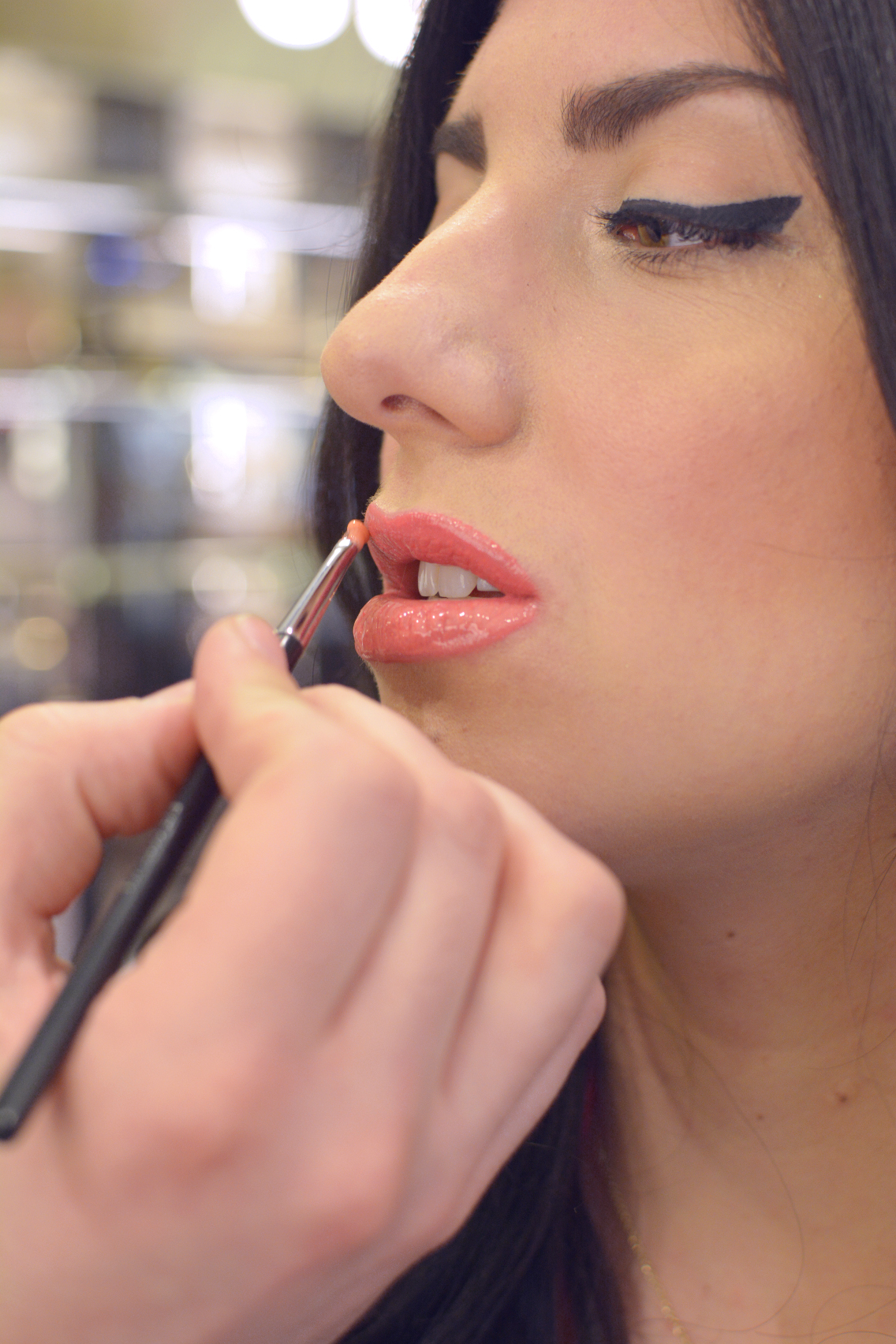 And working with Giorgio Armani has been a BLAST — they will make you look incredible!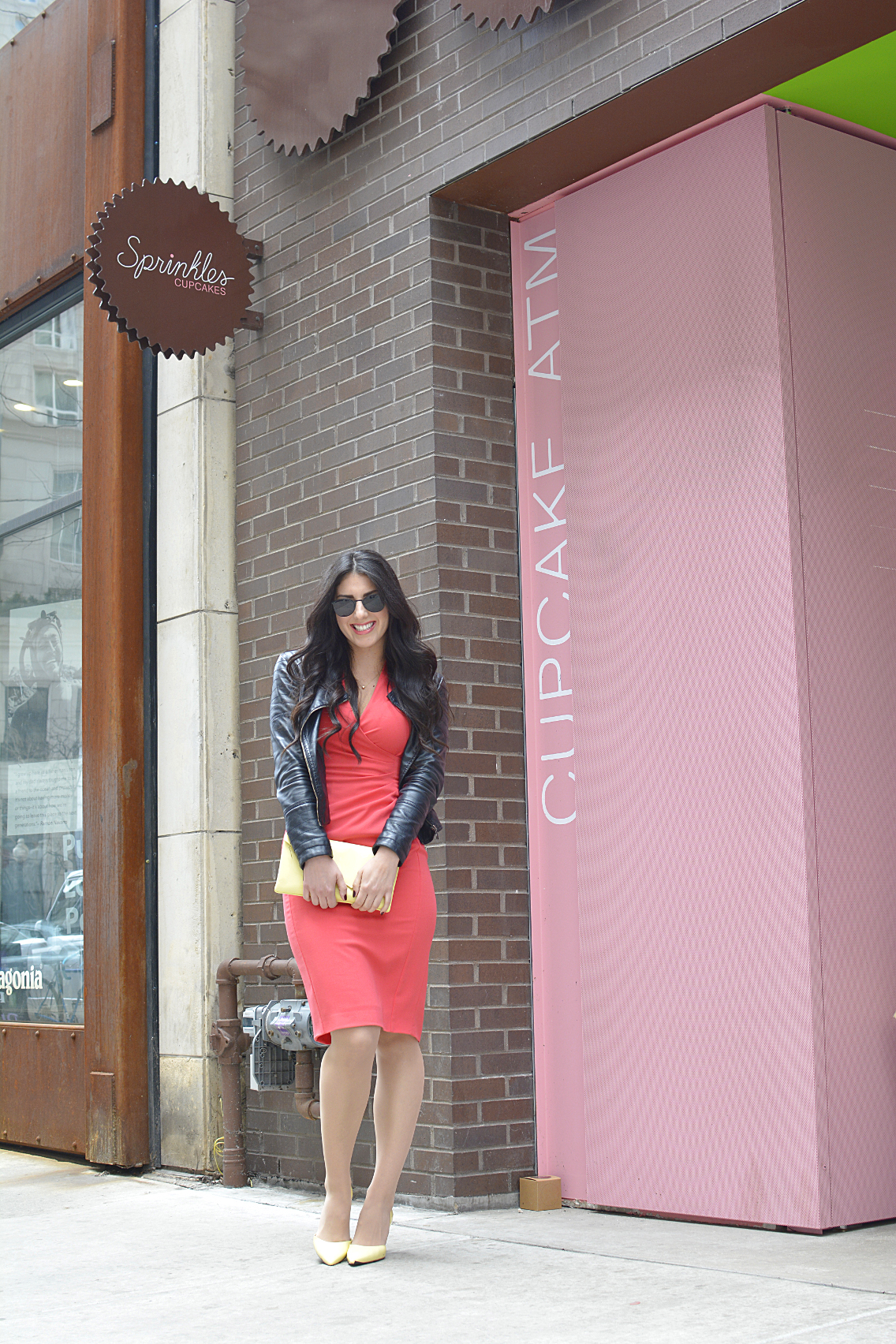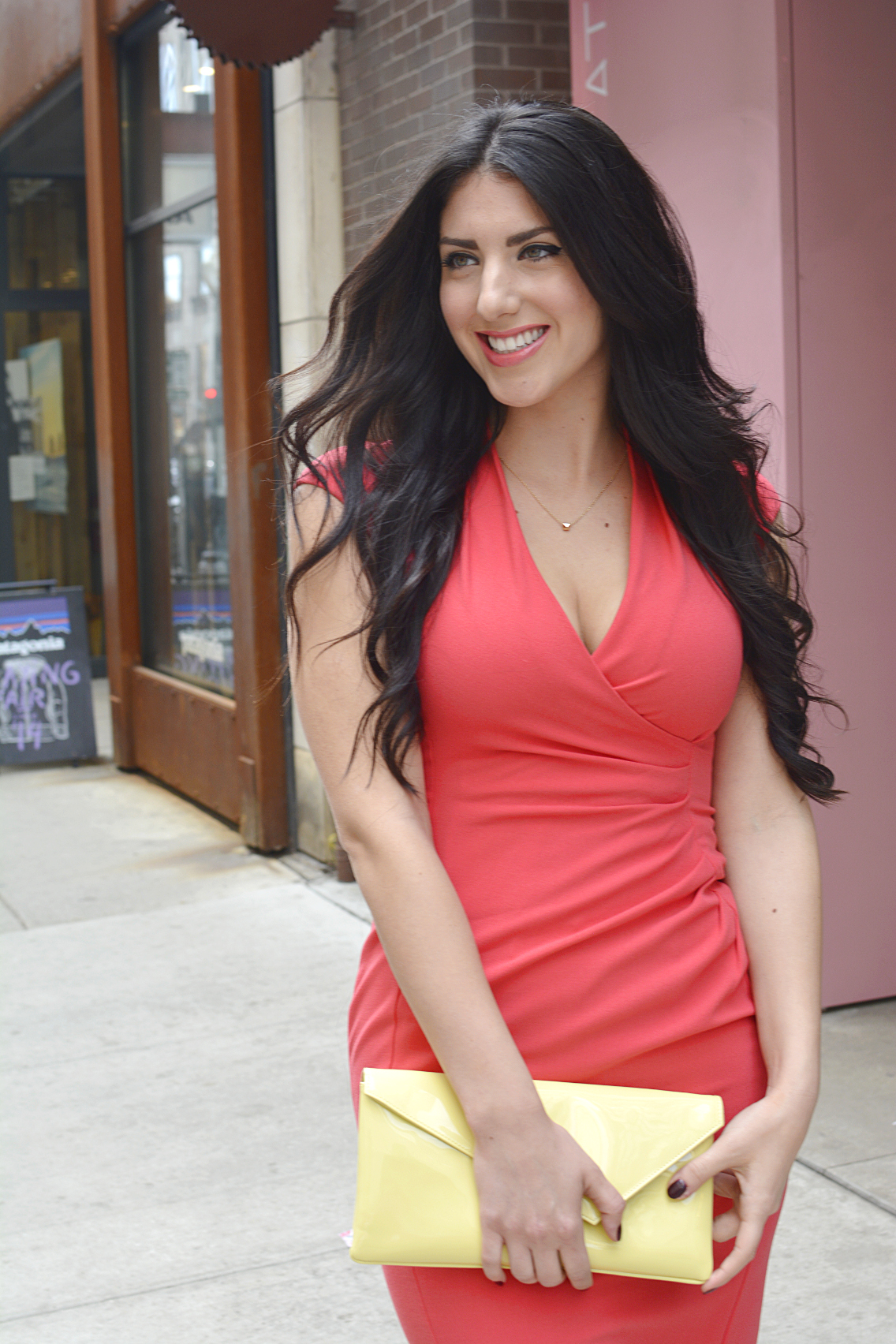 Doesn't Jules look absolutely stunning in this dress? You can see her full outfit post at Jules a la Mode here!
We look forward to seeing all of you this coming FRIDAY!! Or should I say FRI-YAY?