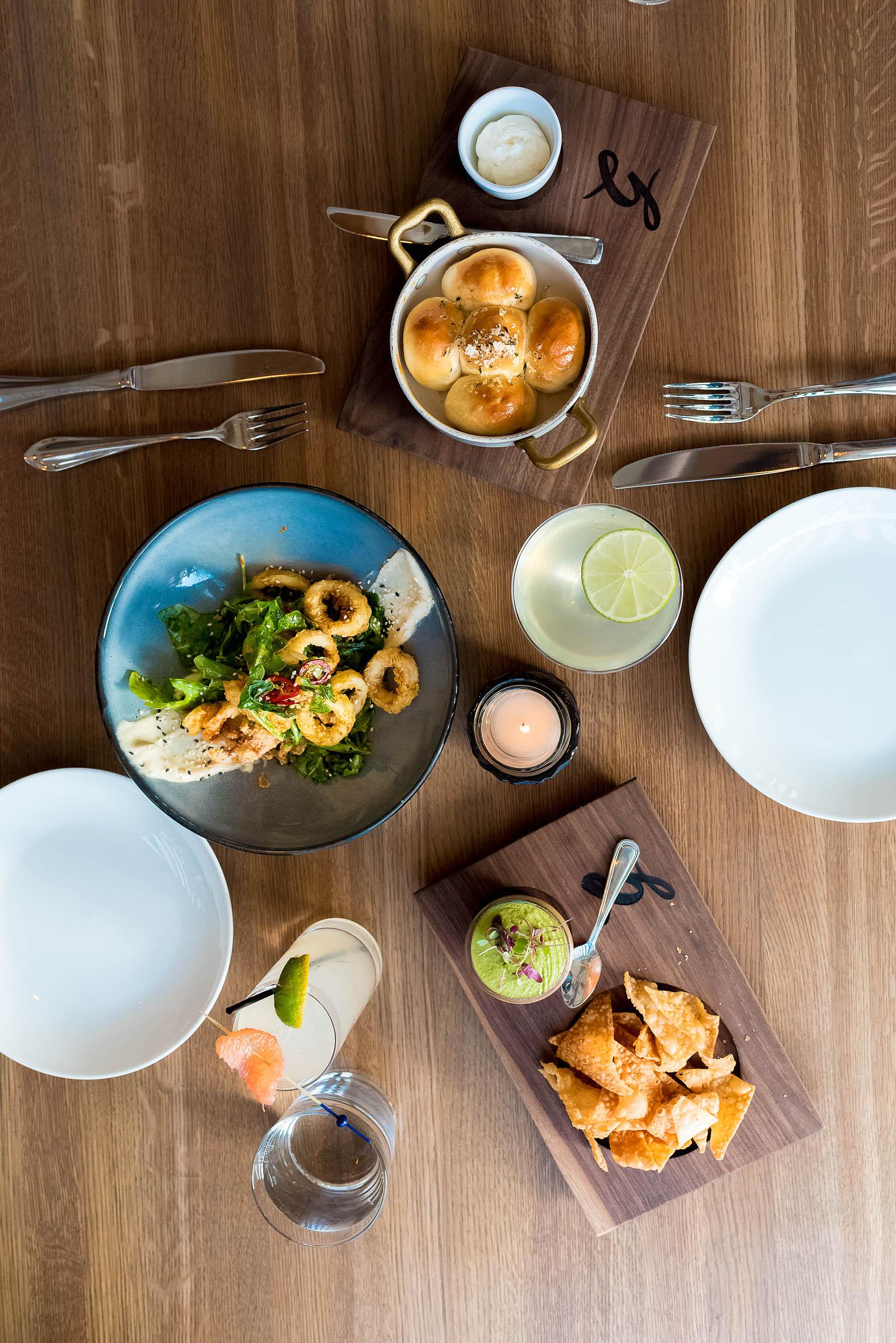 I've lived in the exact same Chicago neighborhood all seven years I've lived in the city.
Old Town.
And while I love Old Town and the adjoining Lincoln Park neighborhood to the north, I'll be honest that you couldn't find a sadder spot for great restaurants in Chicago. Despite it's amazing location, vibrant culture, and stunning historical architecture, finding a good meal is the sort of thing you pretty much have to leave the neighborhood for.
Don't get me wrong, there are a few great "neighborhood" spots and classics in Old Town and Southern Lincoln Park like Nookies, Old Town Social, and Real Good Juice to name a few. But restaurants with enigmatic dishes and a vibrant, beautiful space seem to perpetually elude us.
Old Town is constantly changing and evolving, but always, it feels, with a crummy remix of over-priced, underwhelming options that I'll dine at once and never again. Or maybe a second time out of desperation… "it can't be as bad as I remember".
But luckily, there's a newly remodeled spot that may finally be changing this. Luckily southern Lincoln Park has just gotten A LOT more delicious.
Meet Gemini.
I never visited the original Gemini on North Lincoln and always regretted it. I'd heard rumors it was one of the only palatable restaurants in my neck of the woods, after all!
So when they invited me in to experience the newly renovated space and menu, I couldn't wait to finally step inside. And after my very first meal, this reopening has me convinced I've found my new favorite neighborhood joint. And the moment you step into Gemini you'll absolutely understand why.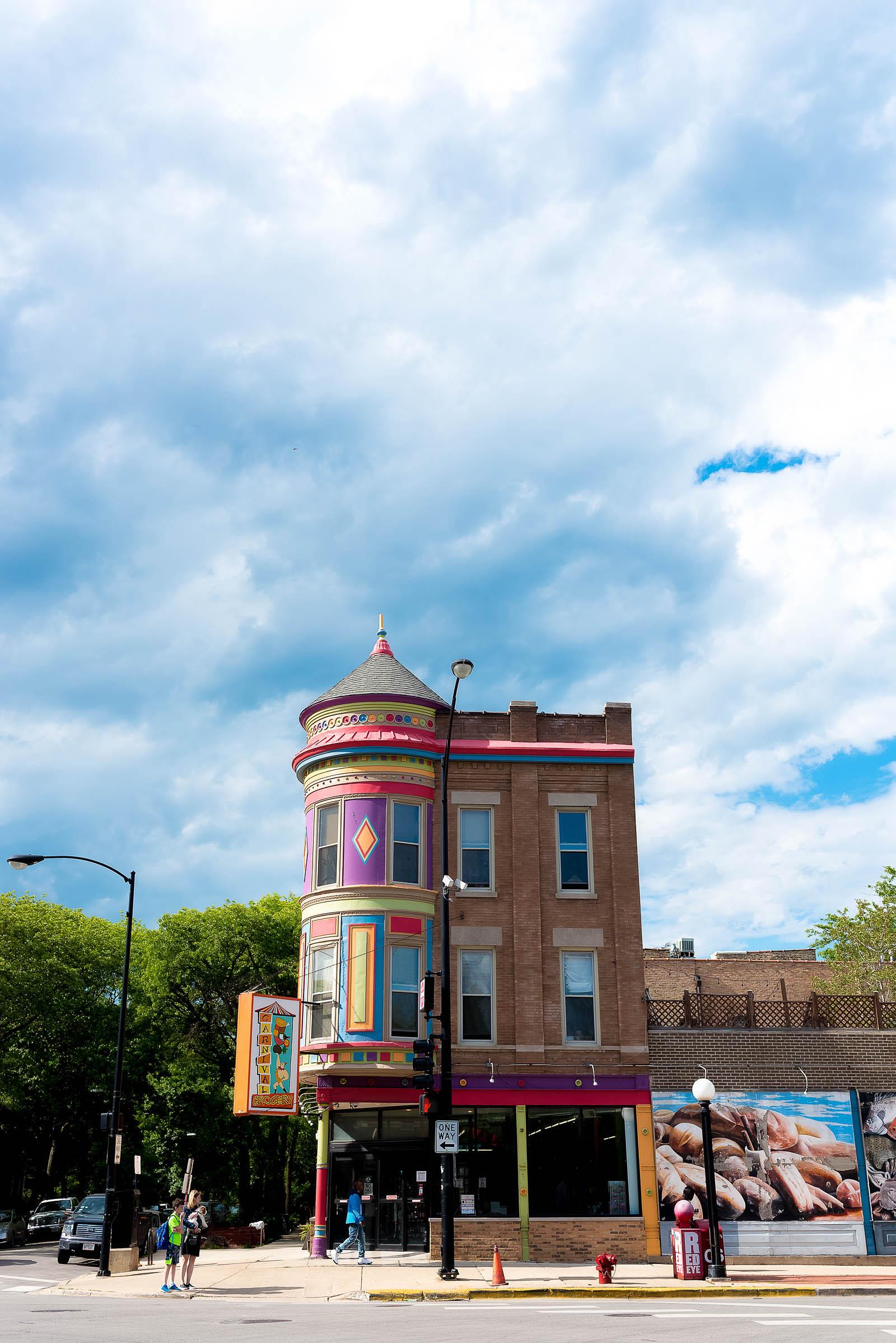 Nestled on a quiet, albeit large Old Town intersection across from Carnival Grocery, you'll find Gemini.
This section of town is easily one of my favorites in Chicago with a quiet but still bustling pace.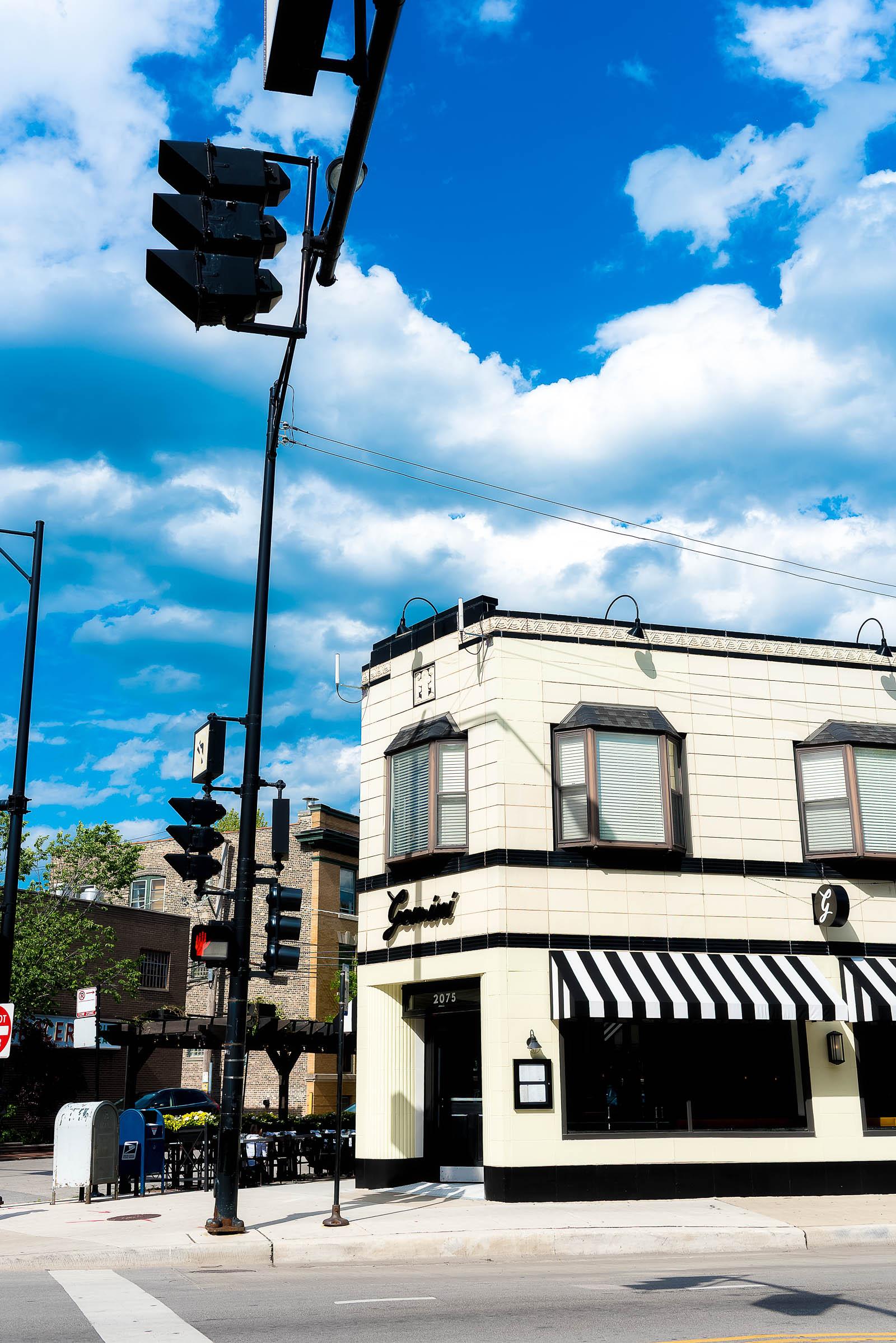 And the chic new black and white awnings at Gemini have really given this corner a makeover!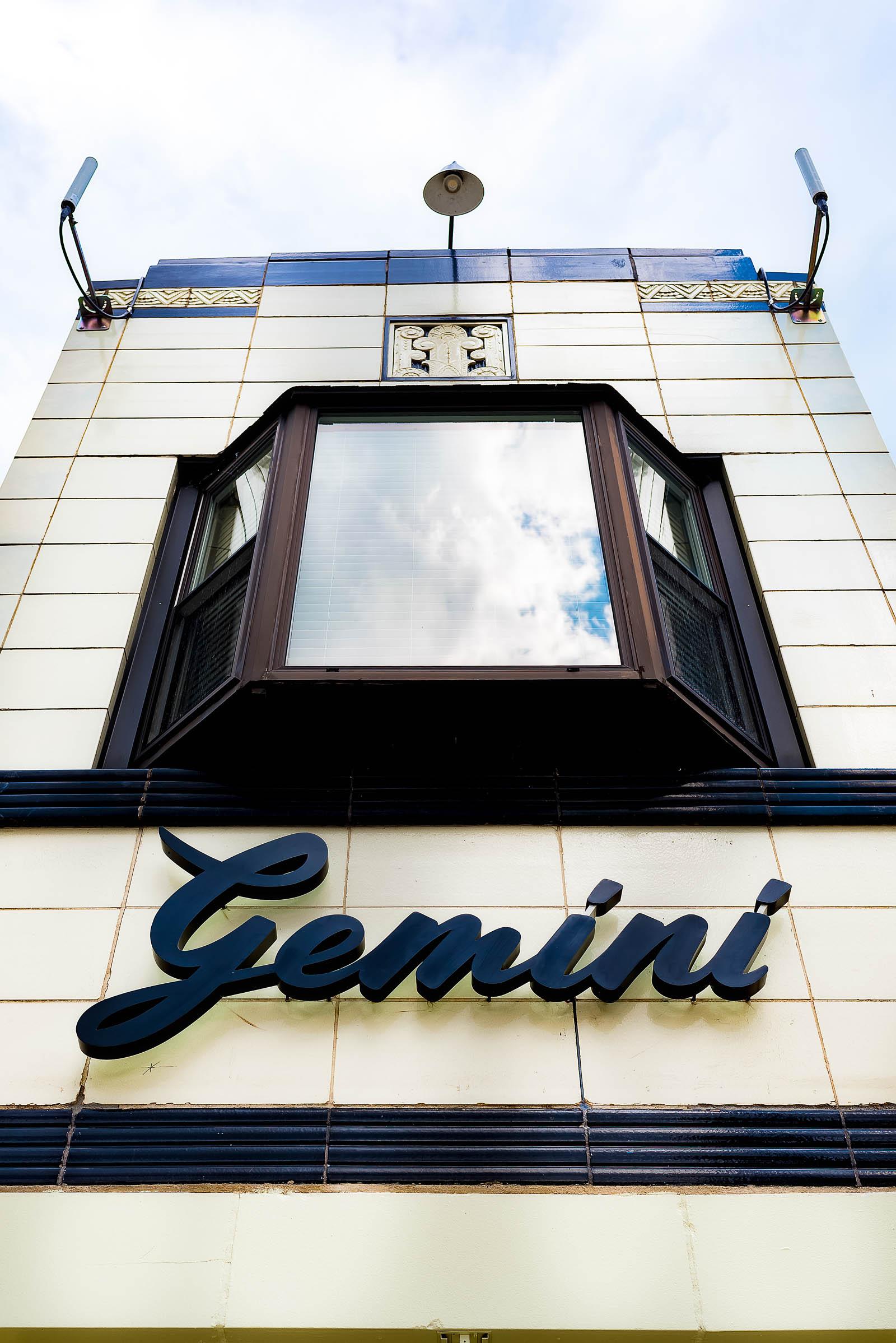 Shall we step inside?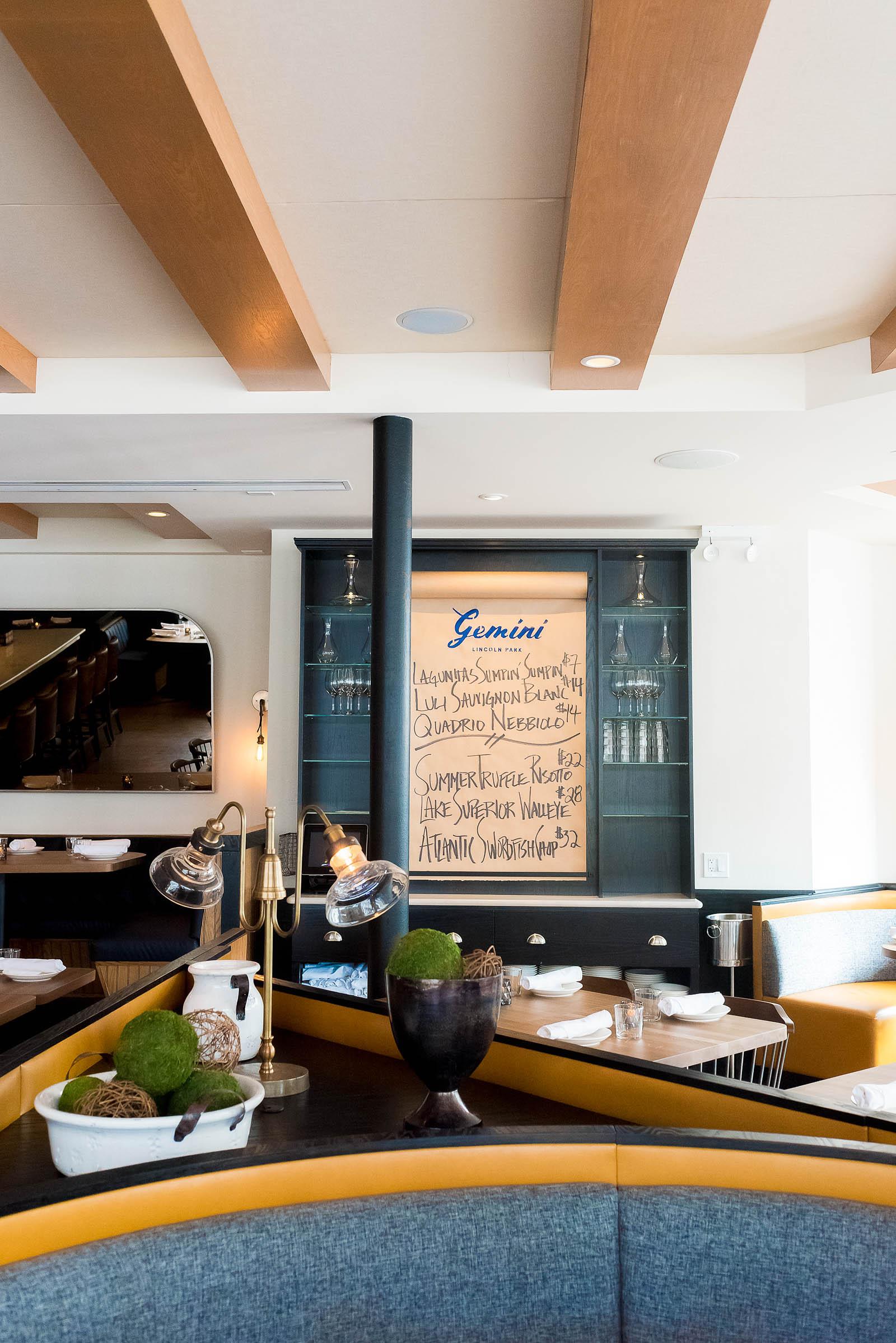 The restaurant itself evokes a modern steakhouse with plenty of warm leathers, chic fixtures, and ample bright lighting coming from the many windows.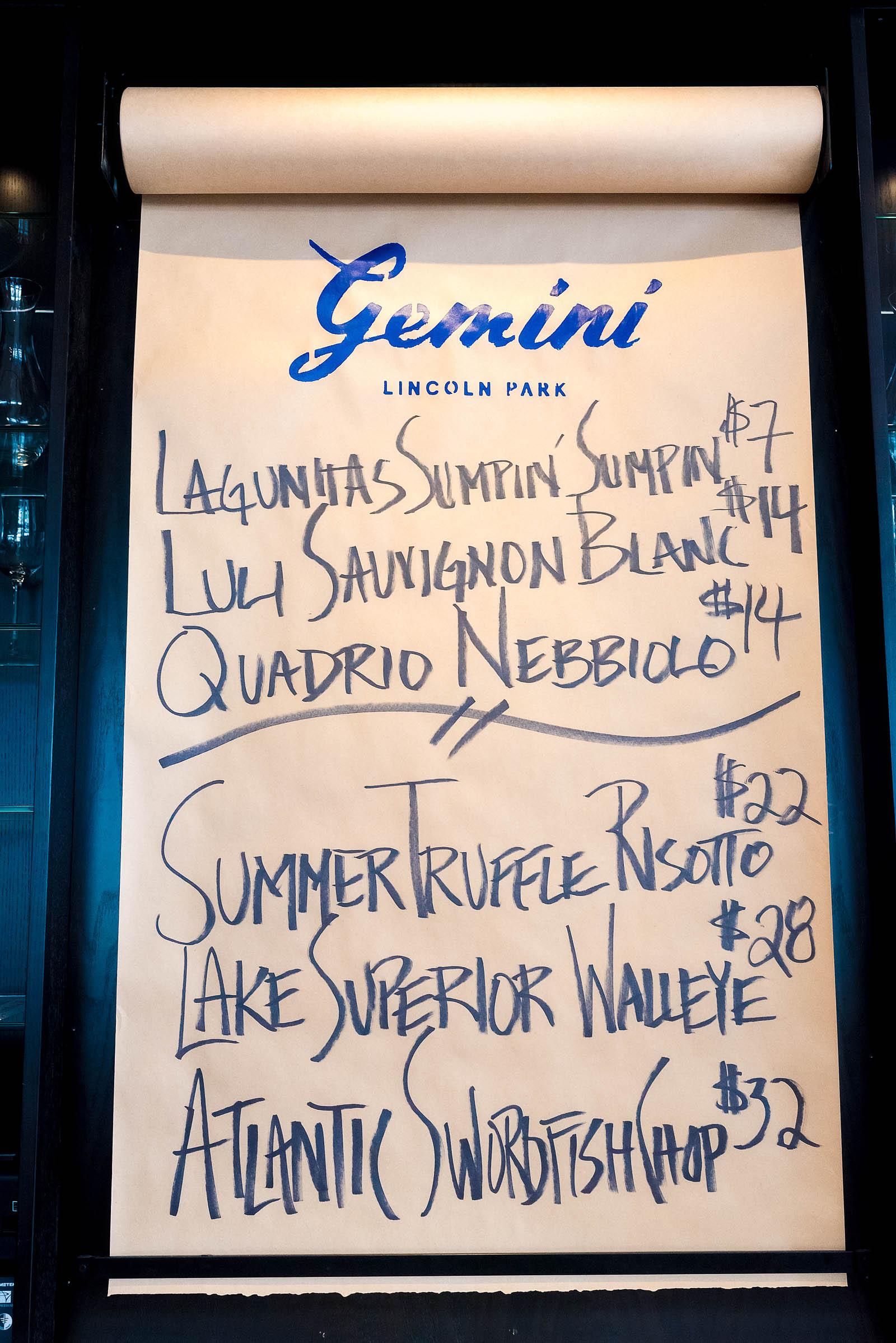 It's the sort of neighborhood spot that feels swanky and yet comfortable at the same time.
I never went to the original Gemini so I can't say much on how the decor has changed since the renovation but I couldn't help but love the new vibe in this spot.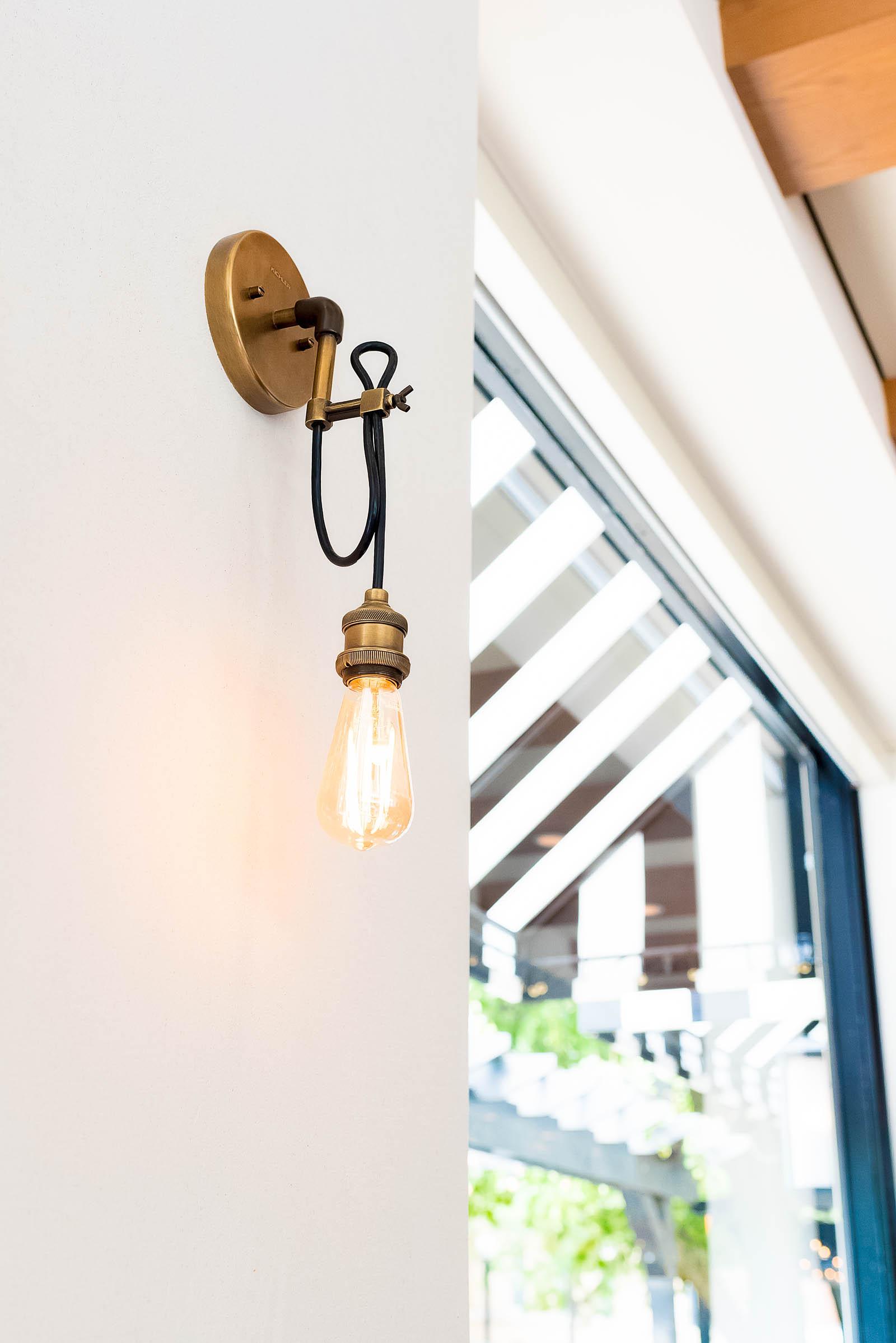 Especially these Edison bulb light fixtures!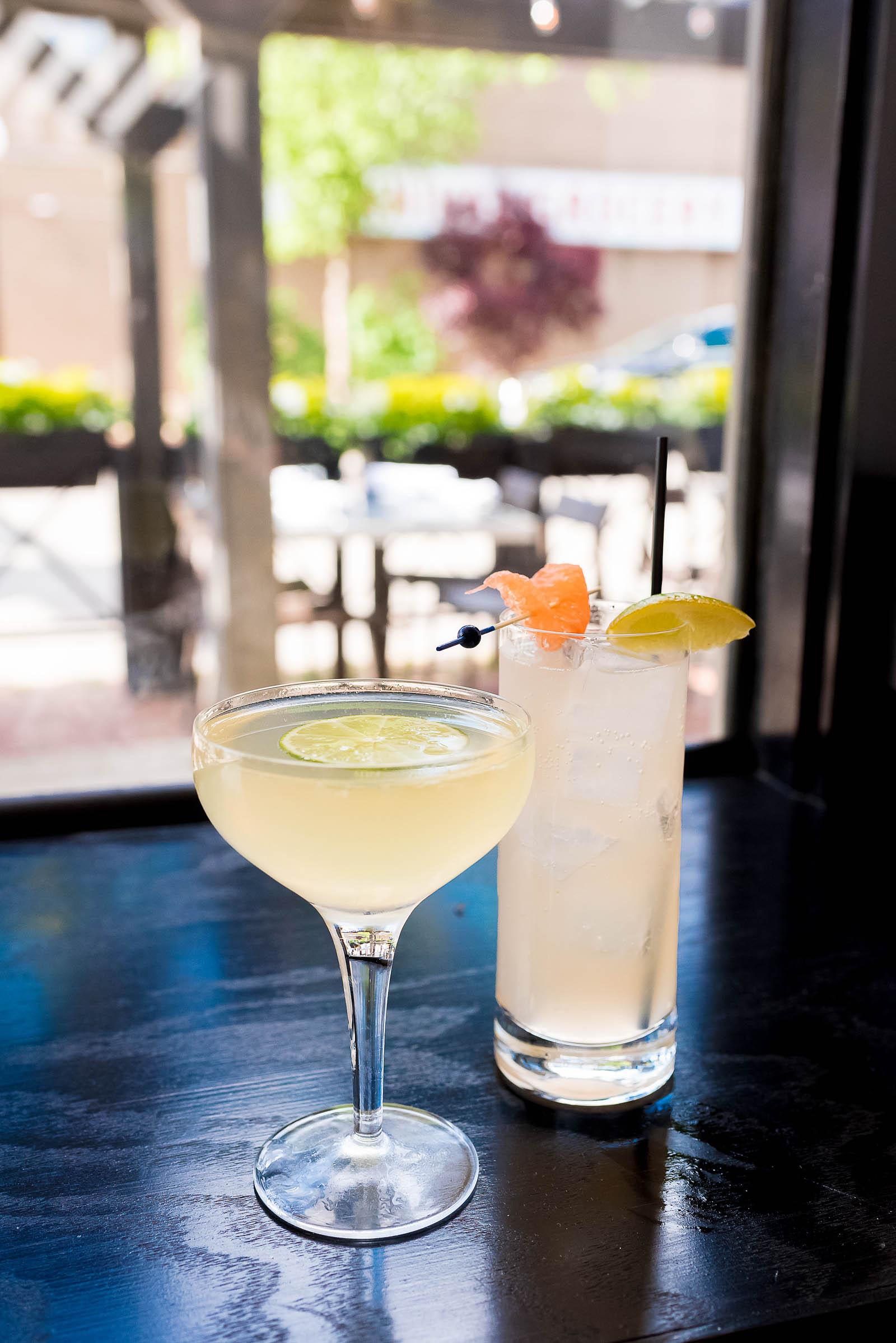 To start with, Erin and I ordered a round of superb cocktails.
The Kensington of Nolets Gin, Chase Elderflower, Lime, and Champagne for me.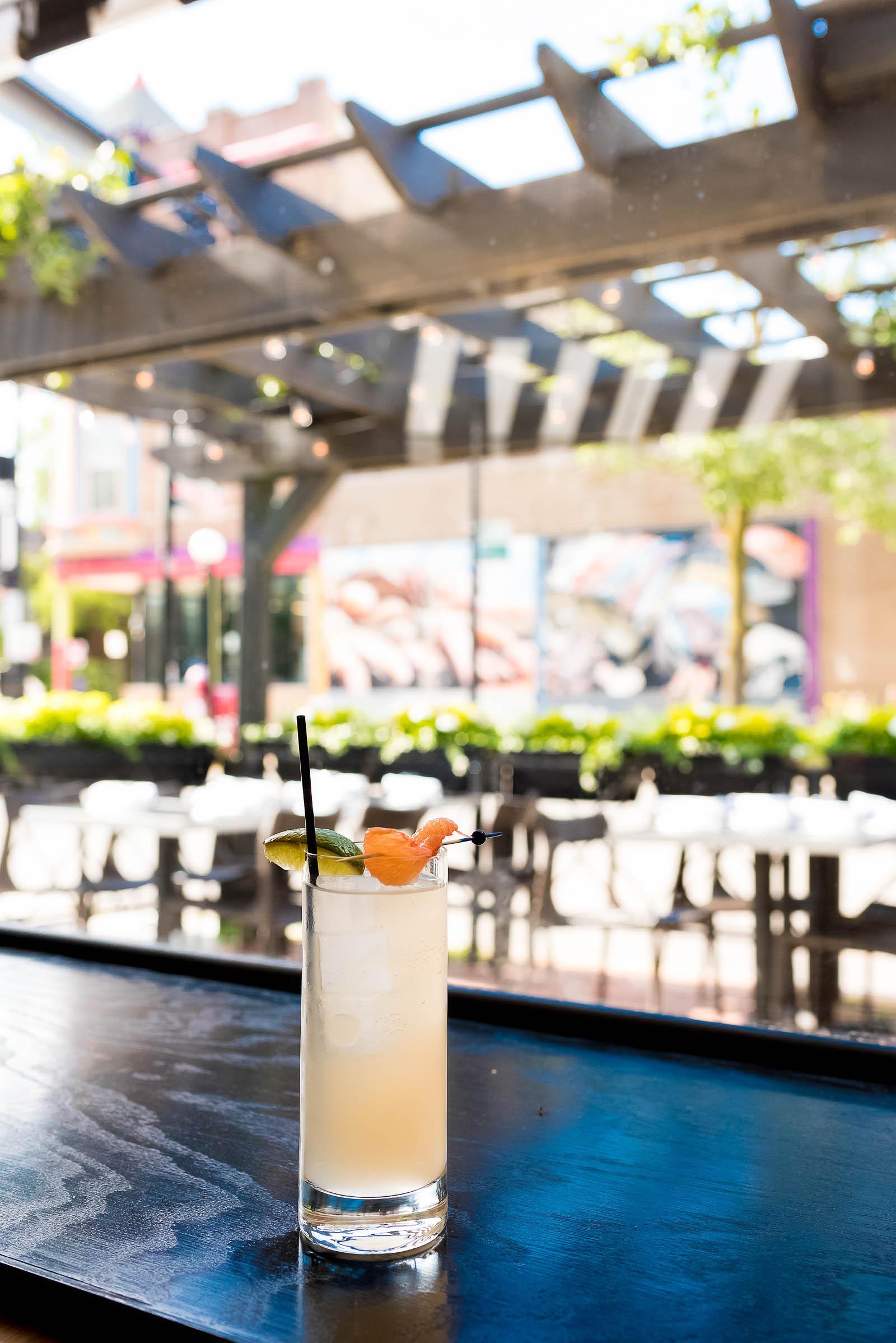 And this slightly sweet, slightly sour Squirtsky Draft of Prairie Vodka, Western Son Grapefruit, Lime, & Soda for Erin.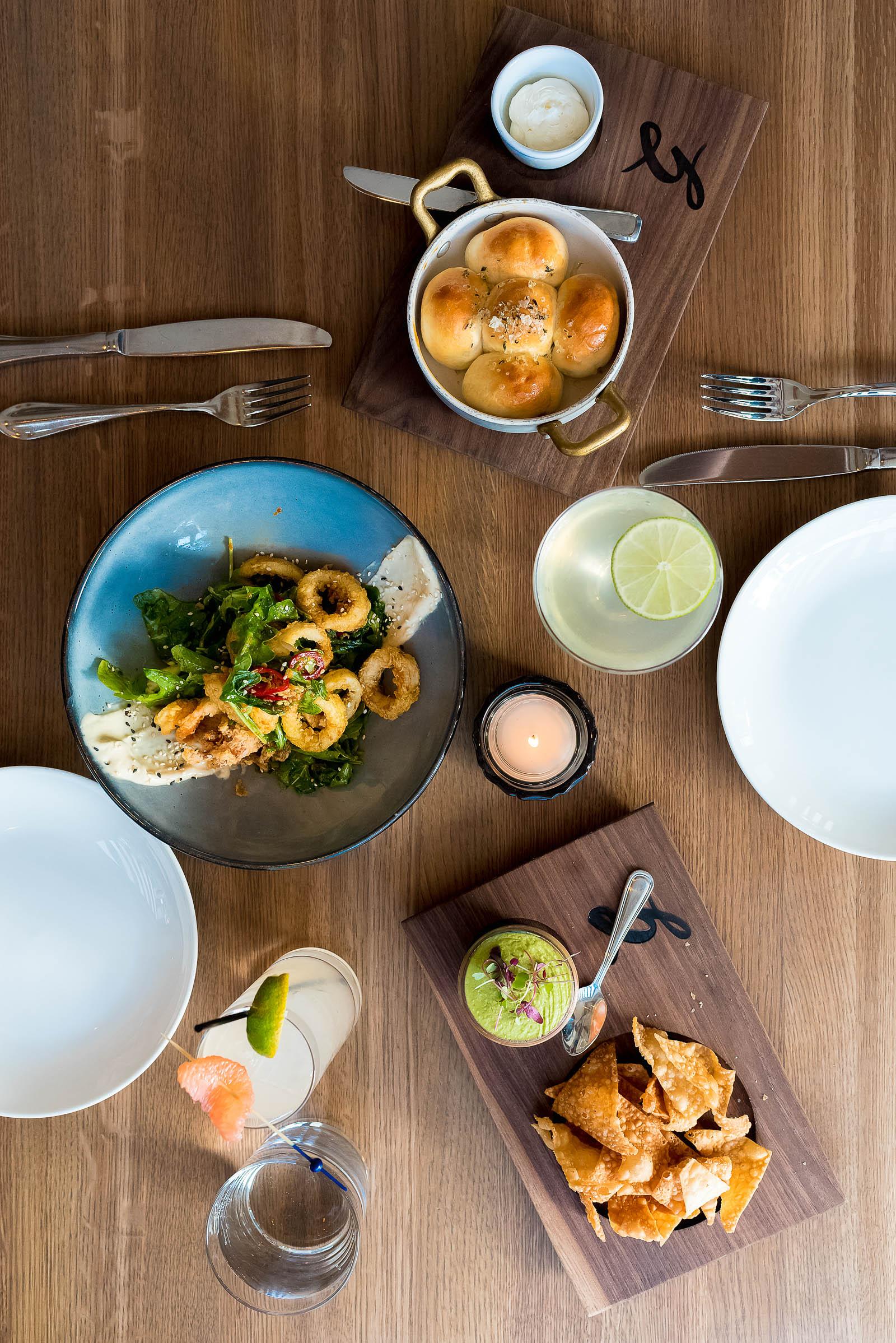 Which paired deliciously well with our order of appetizers (which arrived in record time!).
First we started with these heavenly Warm Park House Rolls with nordic butter and sea salt.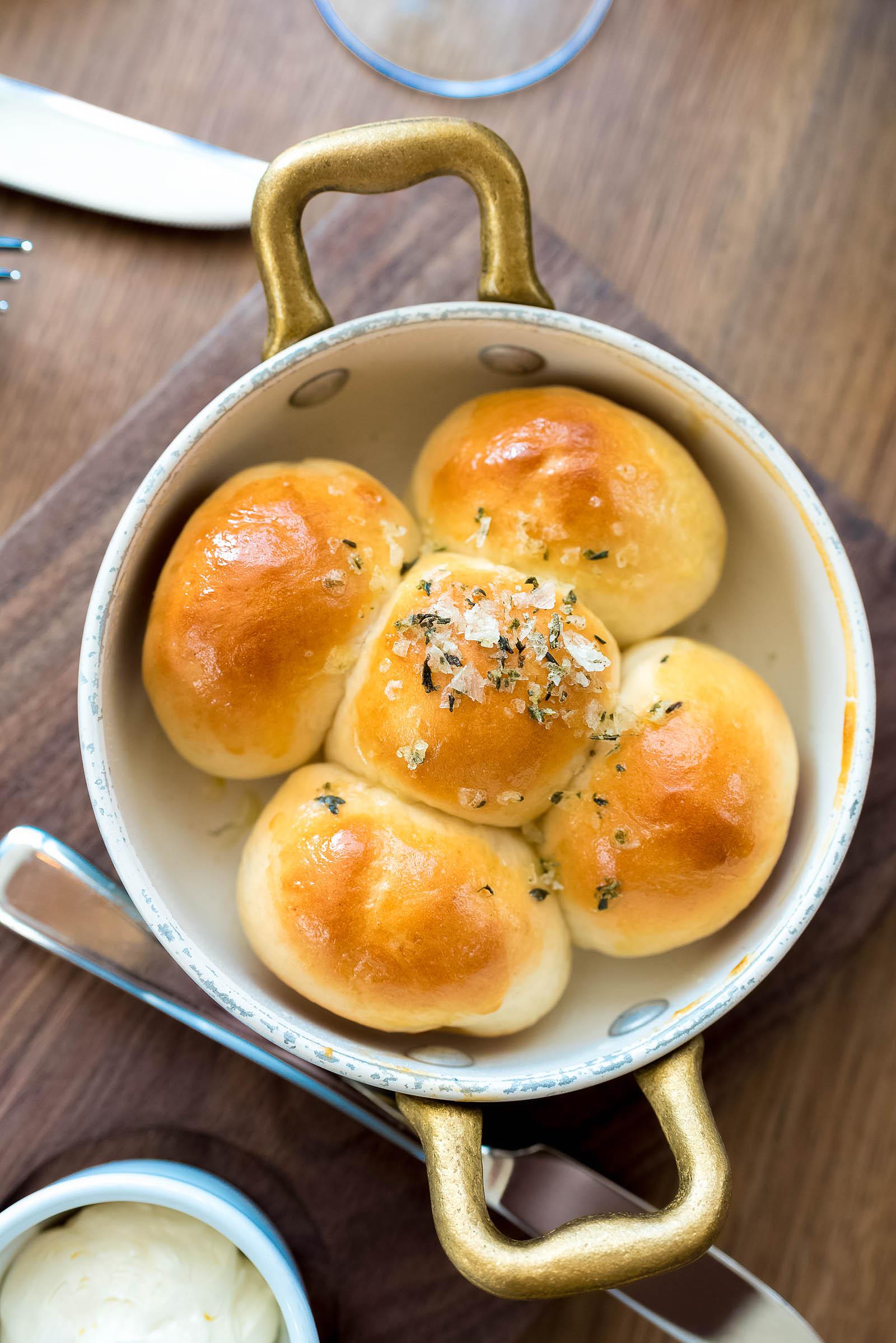 Which were beautifully baked and incredibly delicious smothered in fresh butter.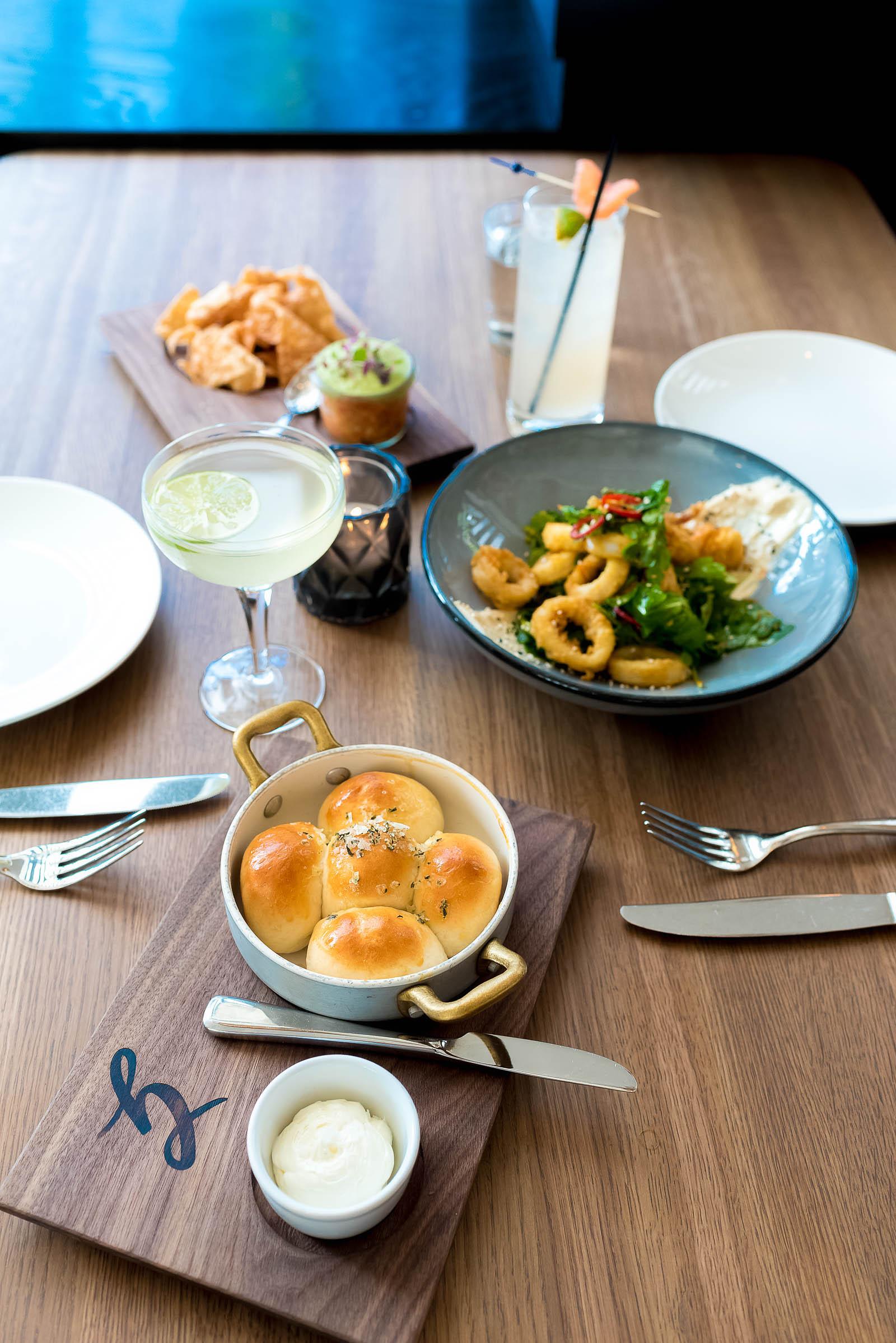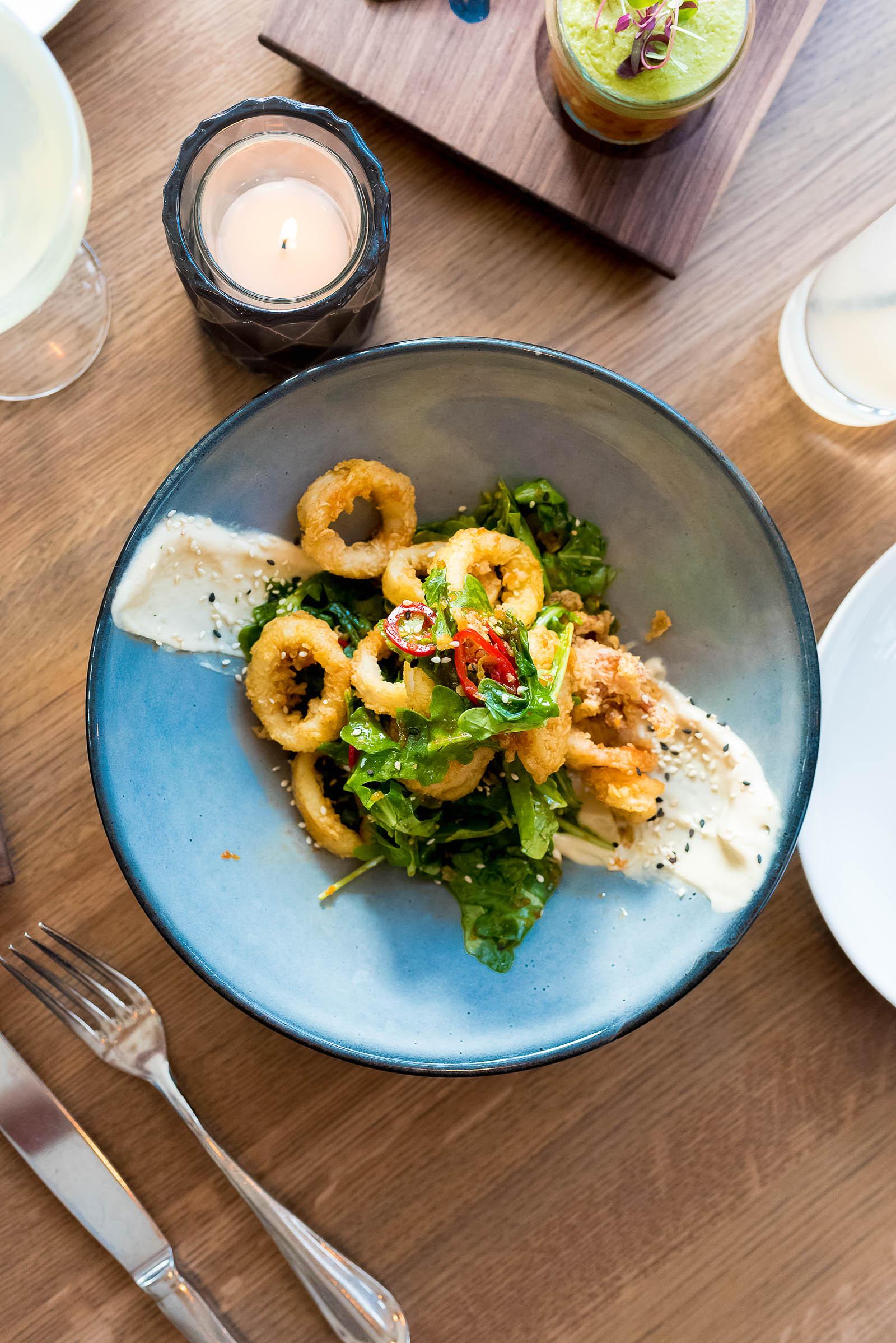 We also sampled this scrumptious Crispy Calamari Salad with arugula, fresno chili, tahini aioli, and yuzu vinaigrette.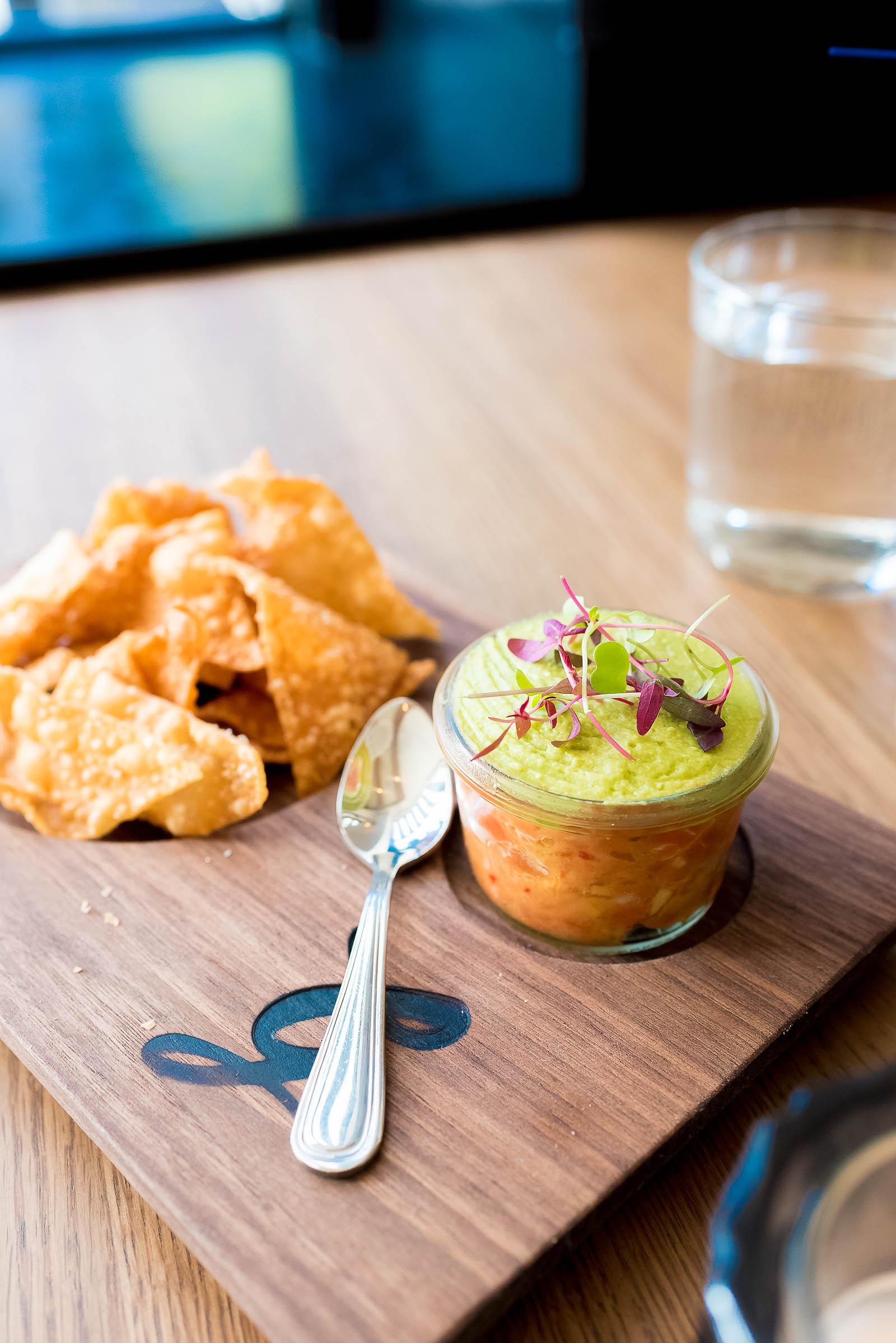 As well as this Wild Salmon Belly Tartare with cucumber ponzu, avocado mousse, and wonton crisps.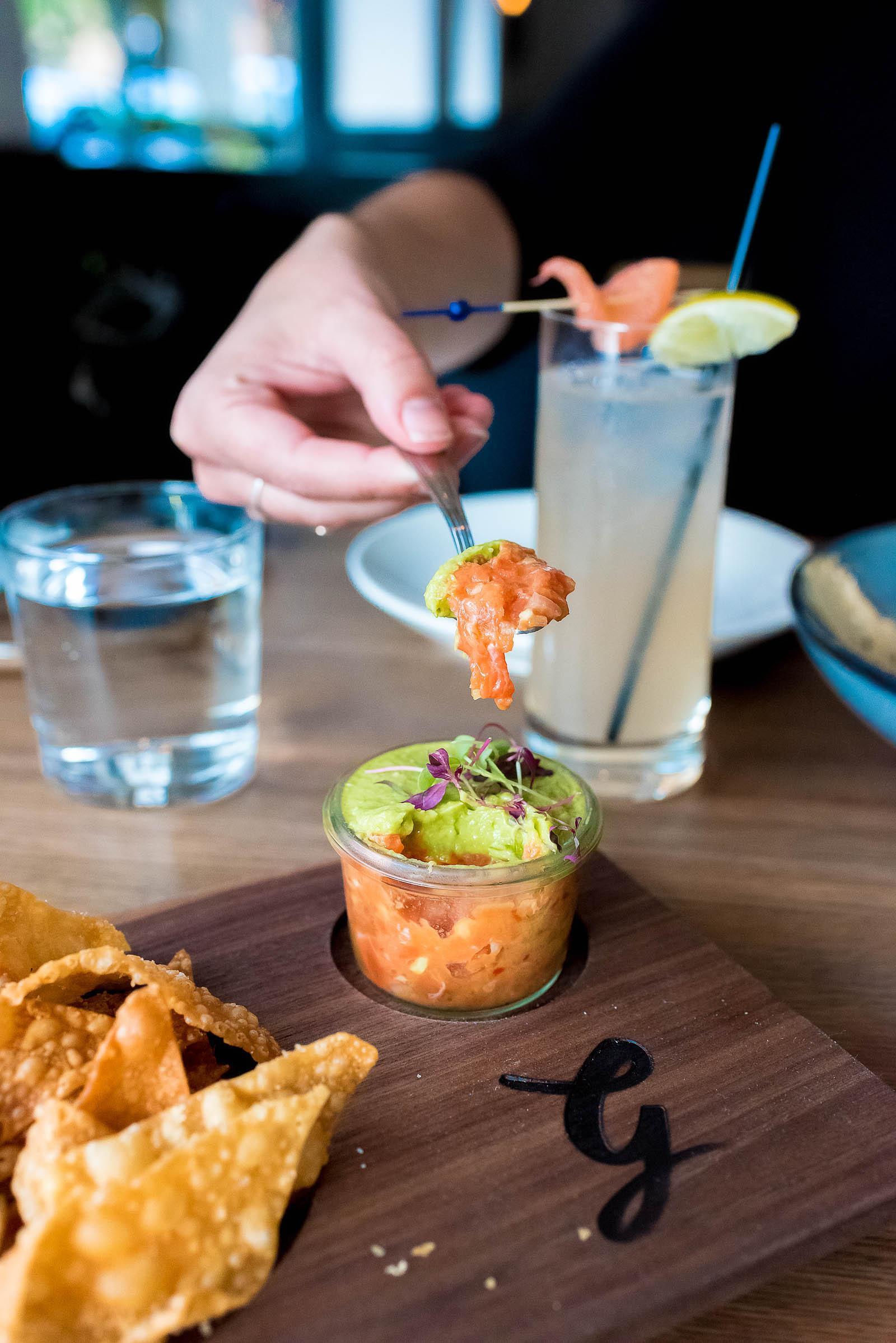 Which made for a smooth, creamy spread on the wonton crisps.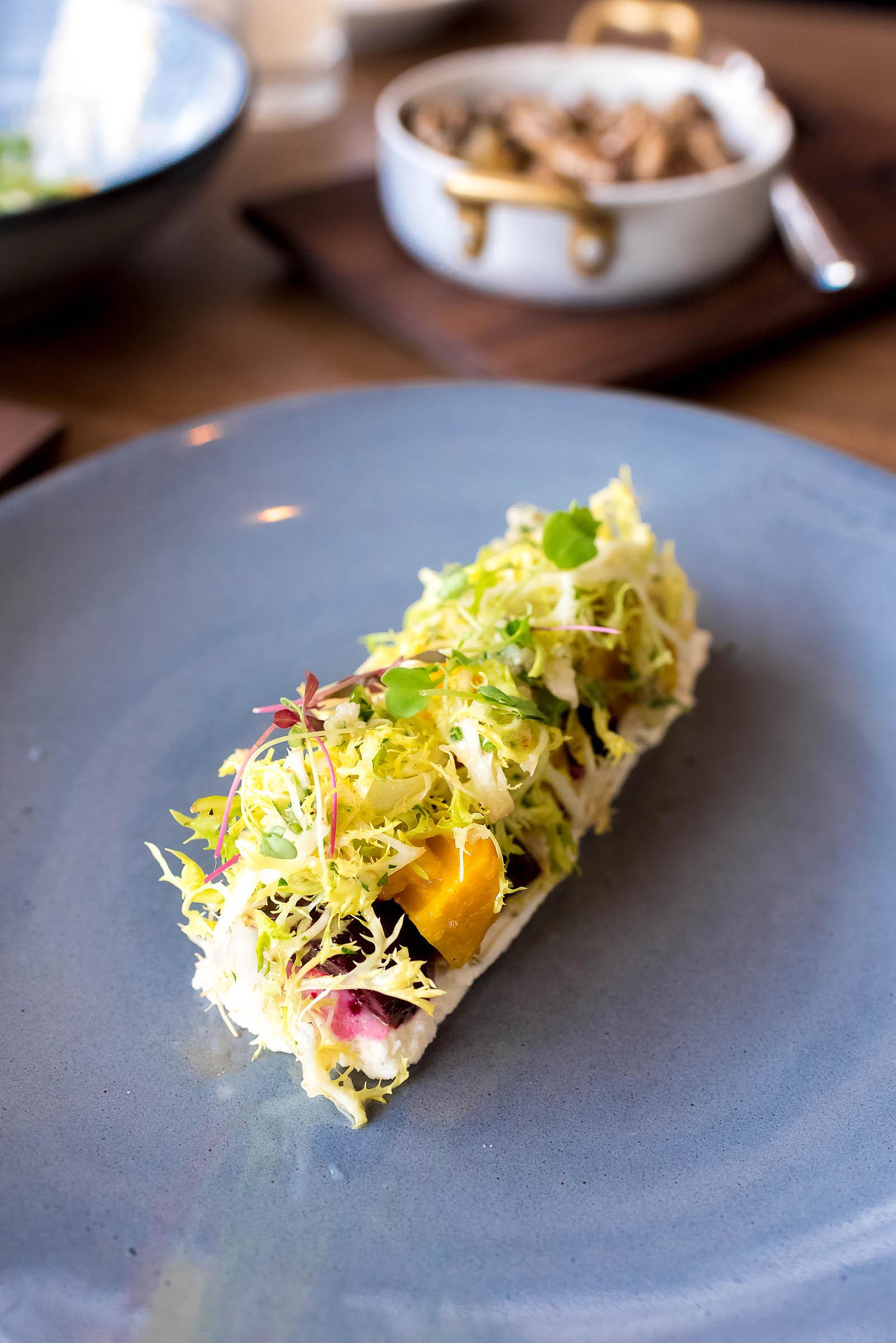 Then our main courses arrived!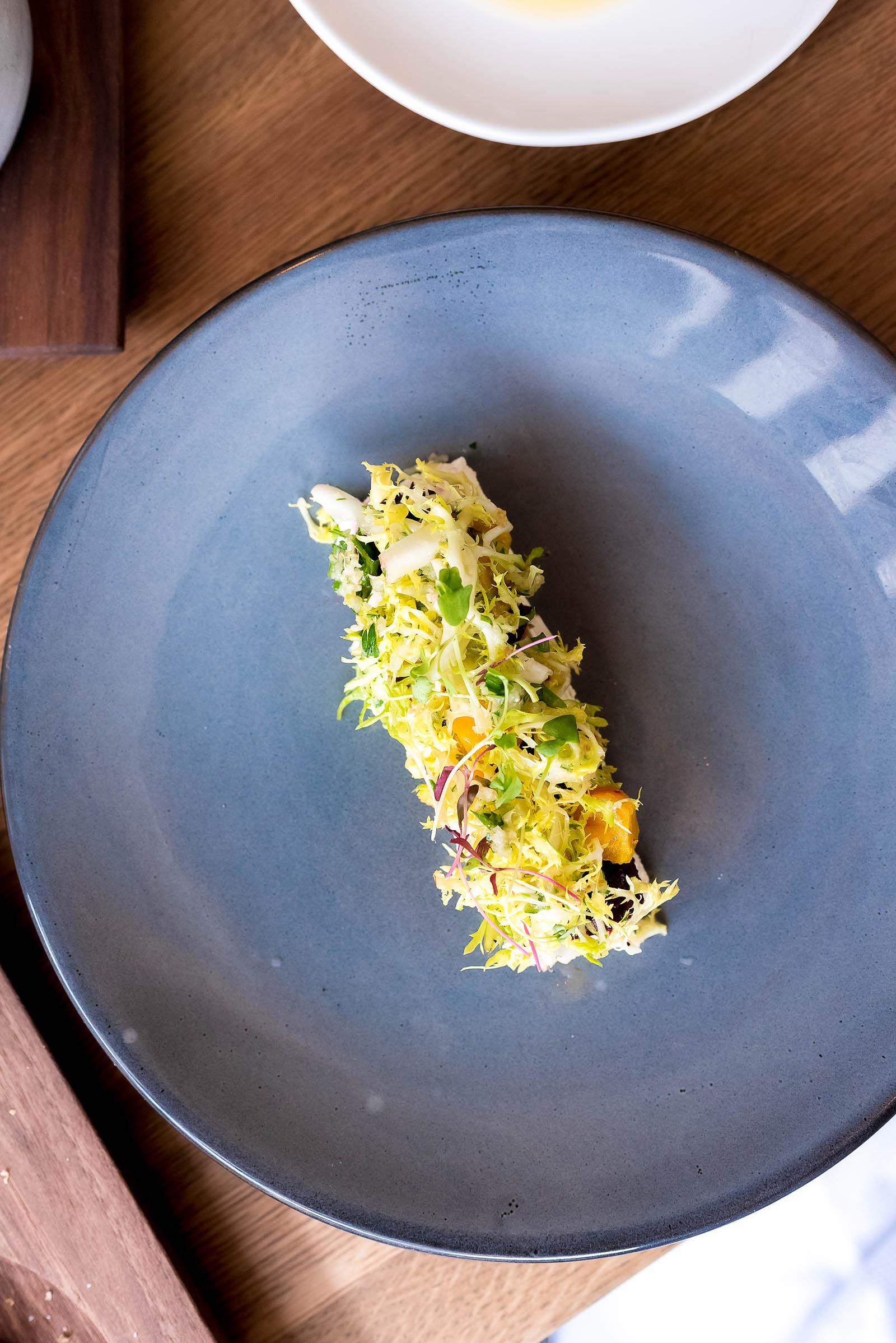 We started with the Marinated Baby Beets with Boursin mascarpone, fennel, and vinaigrette.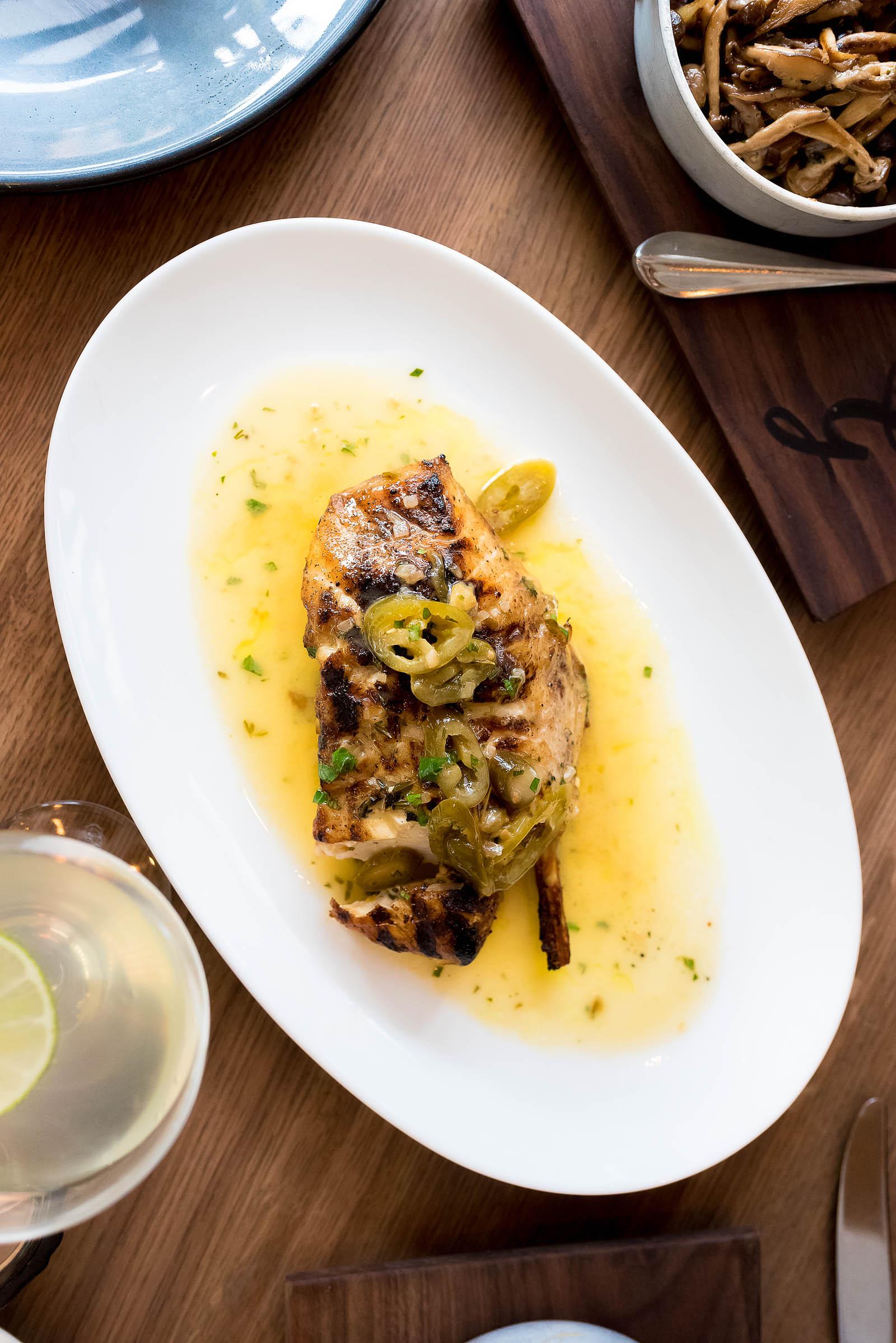 Which made a lovely, earthy pairing to this incredible Swordfish Bone-In Chop.
Gemini is quite literally the only Chicago restaurant I've ever been to to actually produce a bone-in fish chop like this and WOW am I addicted to it!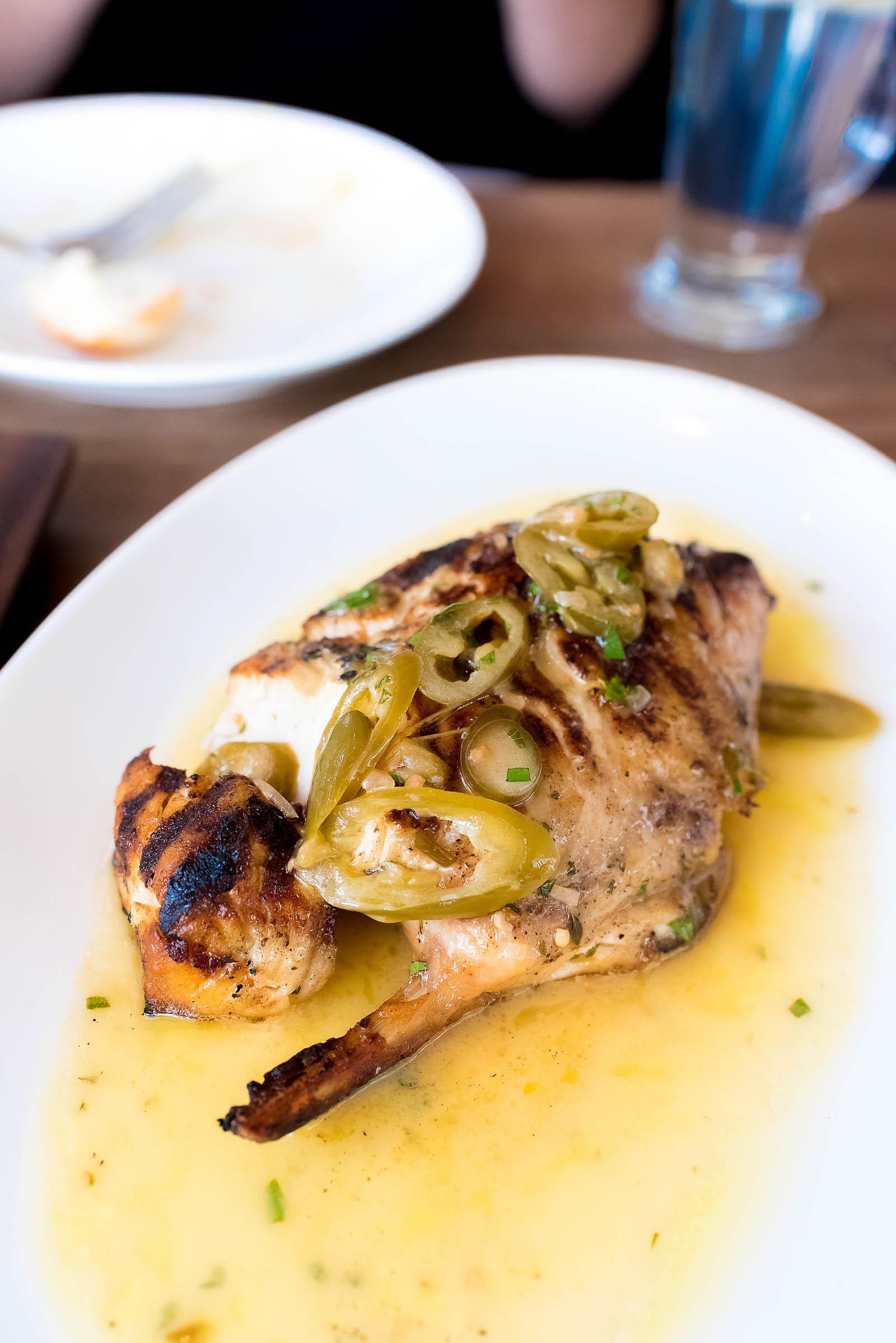 It's hard to describe the brilliance of this dish if you've never had a bone-in fish filet. The richness of the jus, paired with the silky texture of the beautifully done, not-overcooked fish is the sort of thing you really have to experience for yourself.
Needless to say this is a dinner special I know I'll be coming back for time and time again (fingers crossed they keep it on the menu always!).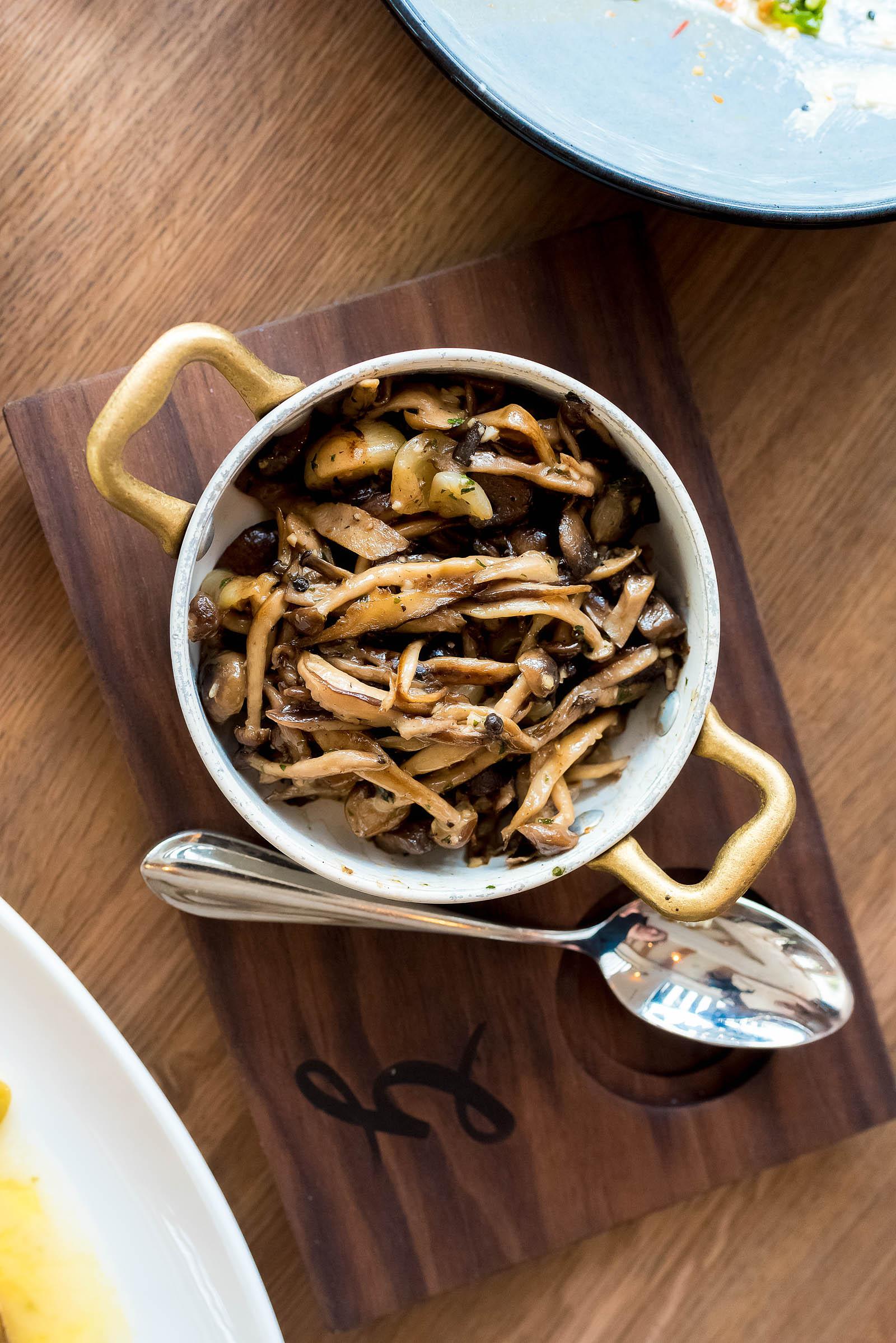 But being the mushroom-lover I am, I couldn't resist also sneaking in an order of these delectable Roasted Mushrooms with Cipollini Onions with marsala, garlic, and thyme too.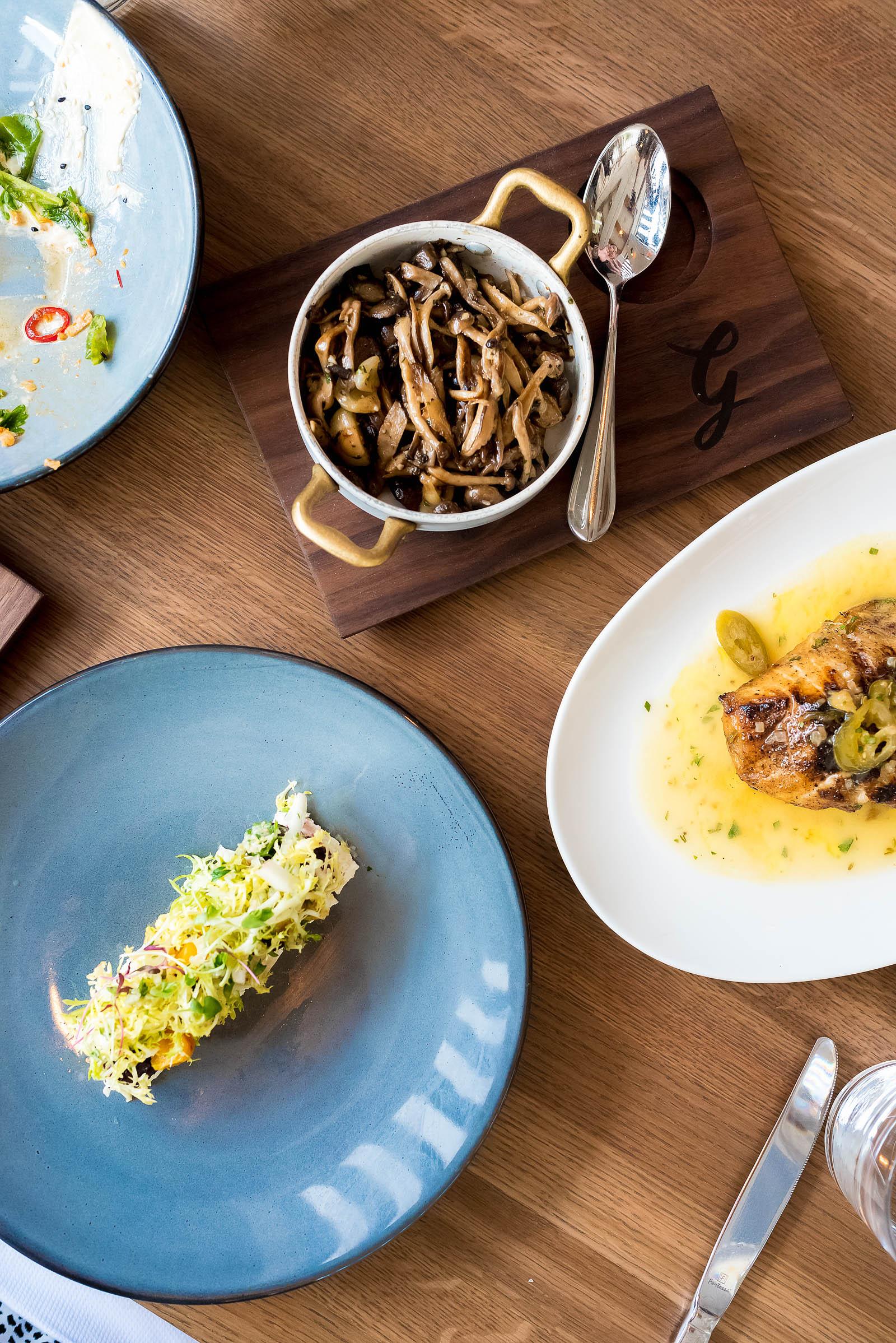 Which paired so well with our magnificent fish chop.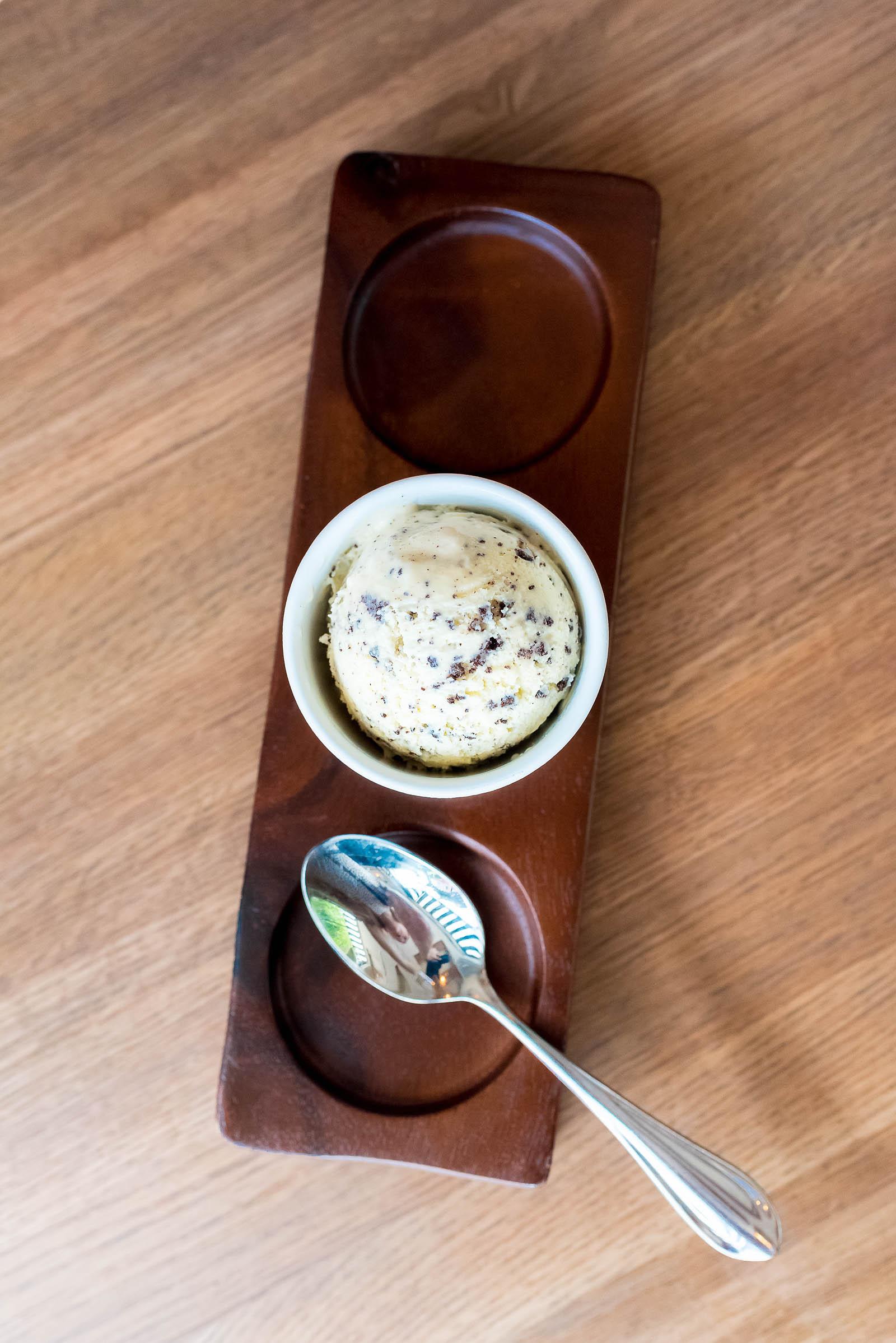 And, despite not having ANY more room for food, we just HAD to sample one of Gemini's housemade ice creams too.
You know… for research.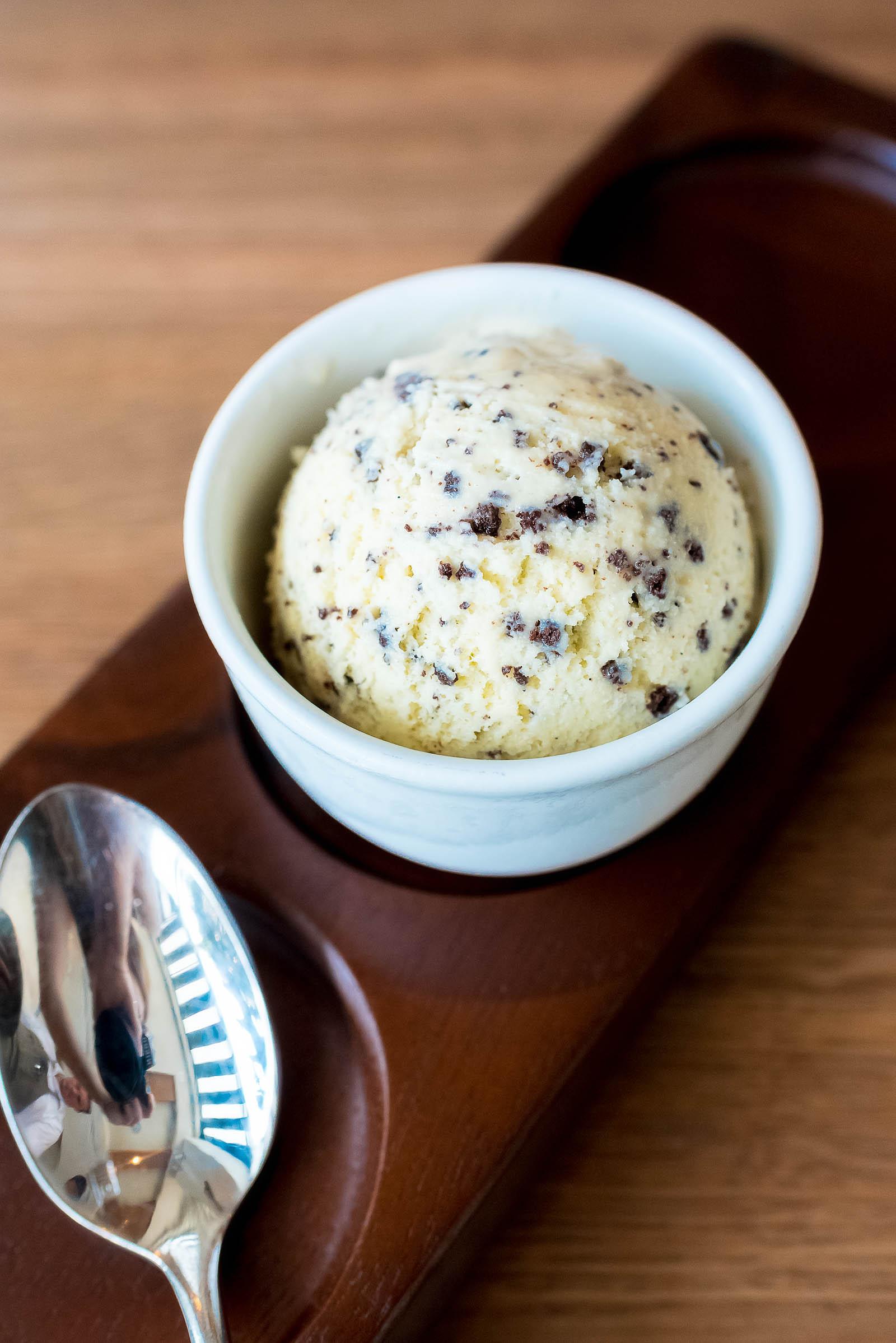 And this delicious cookies and cream scoop made the perfect ending to our magnificent meal.
I've long been disappointed be restaurants in Old Town and southern Lincoln Park but Gemini not only surprised me with its selection but also it's commitment to making everything they possibly can for the menu in-house. And it really shows in the authentic richness of the flavors they produce!
I think it's safe to say I've finally found a neighborhood spot worth visiting again and again (I hear their brunch is absolutely delicious too!).
Disclosure: I received a complimentary meal to facilitate this post. Review and all opinions are ALWAYS my own.