"Everyone in the world should have a trench coat, and there should be a trench coat for everyone in the world. It does not matter your age; it doesn't matter your gender."
— Angela Ahrendts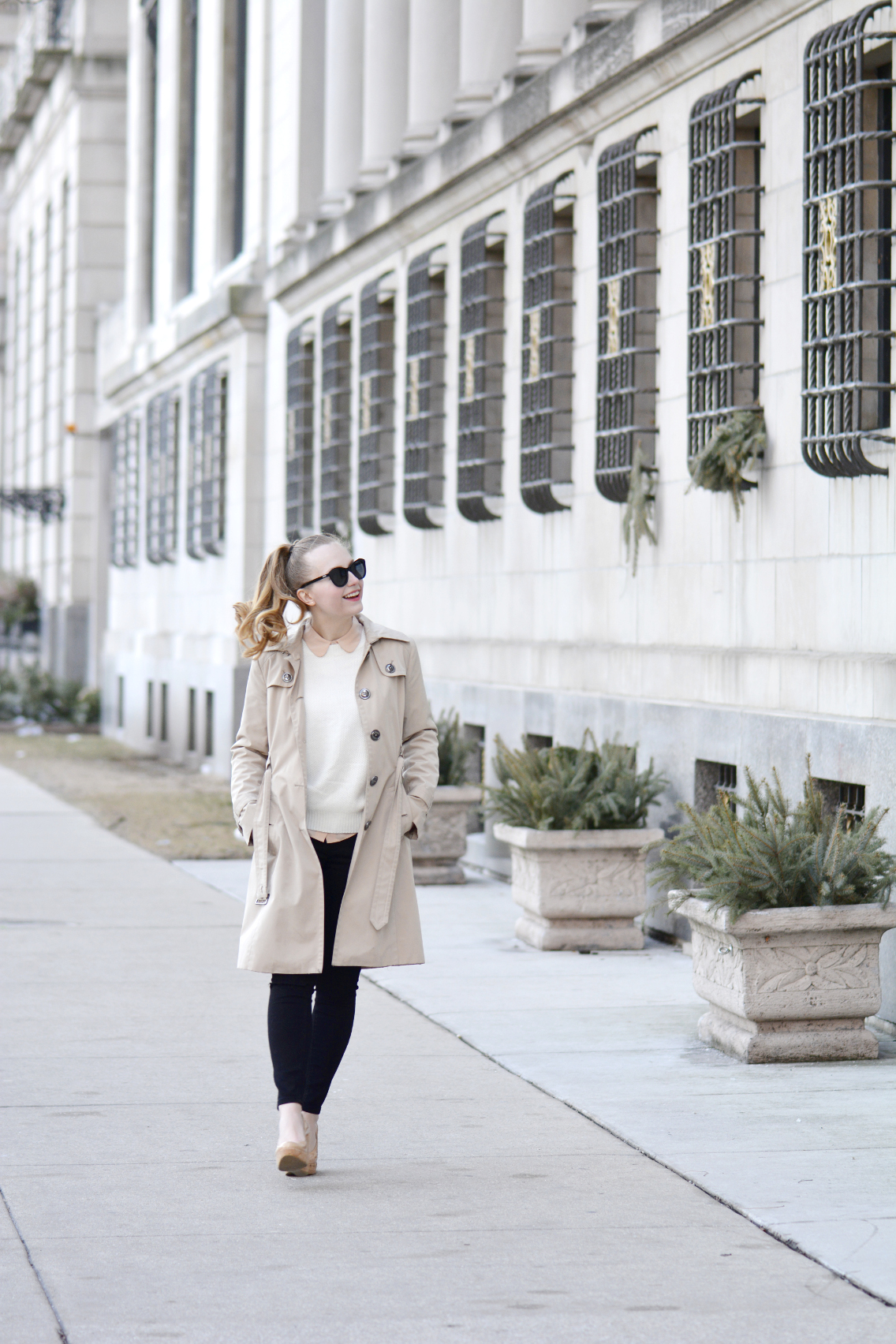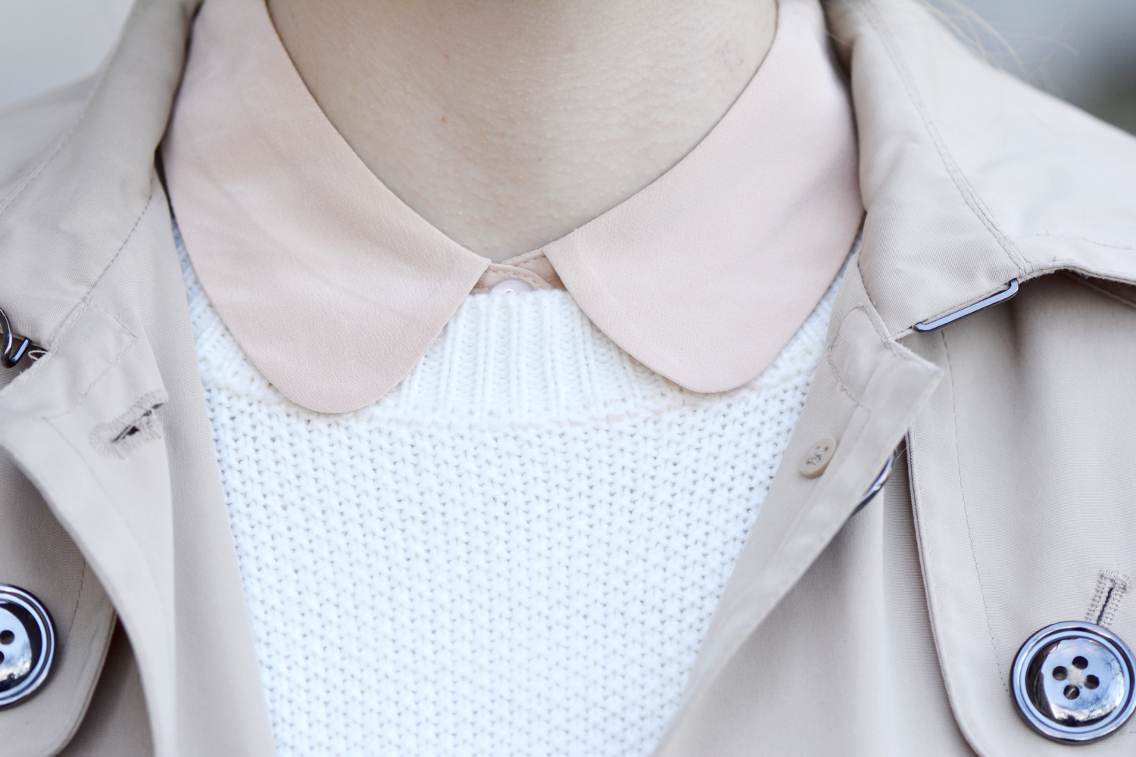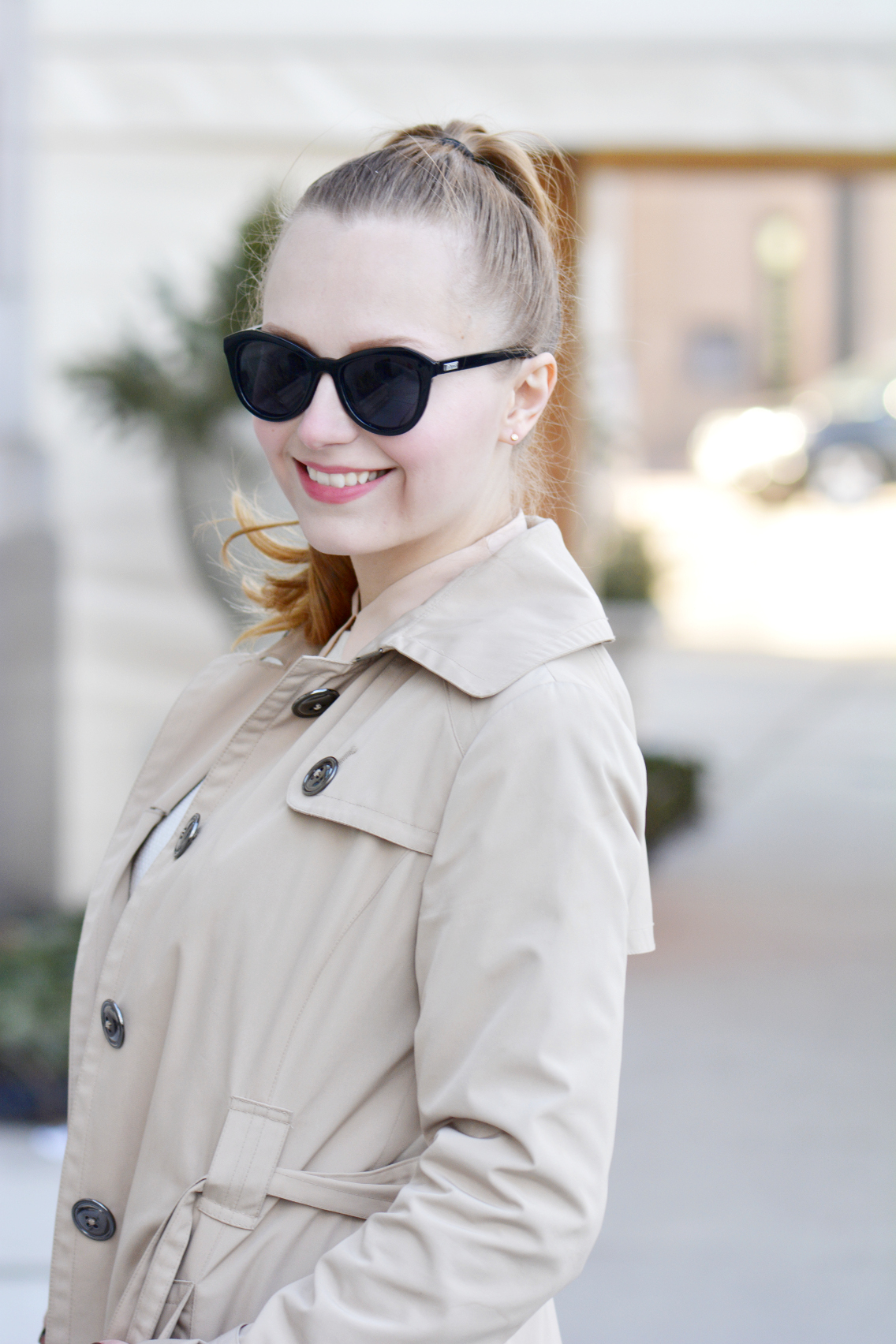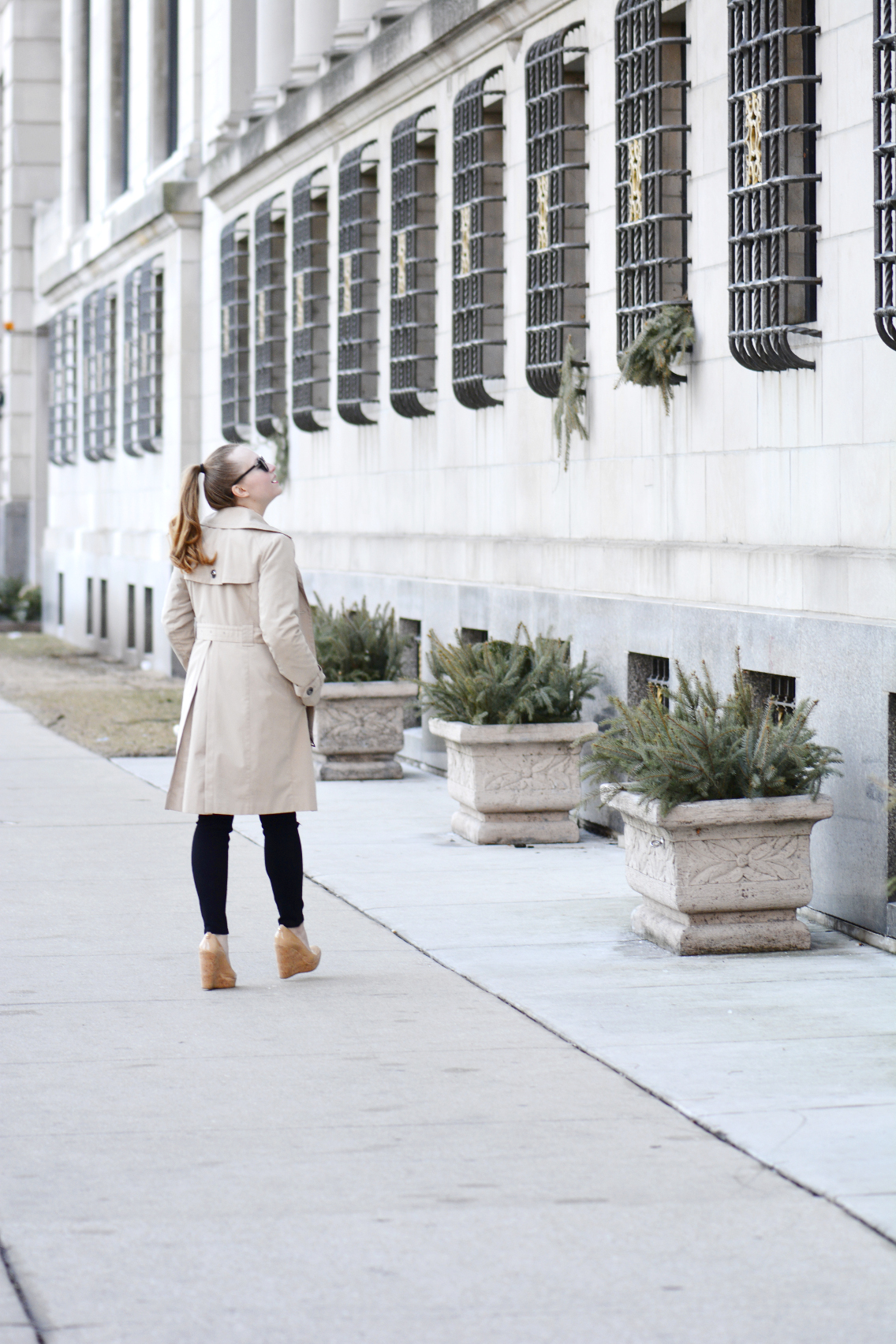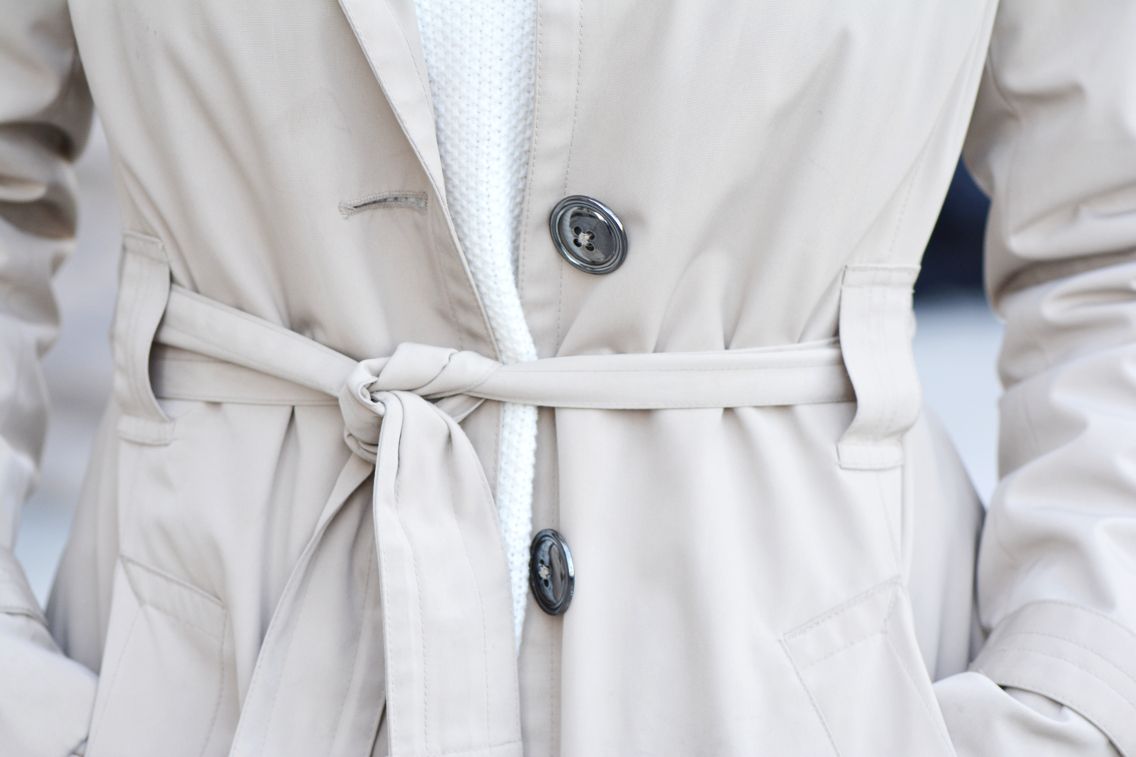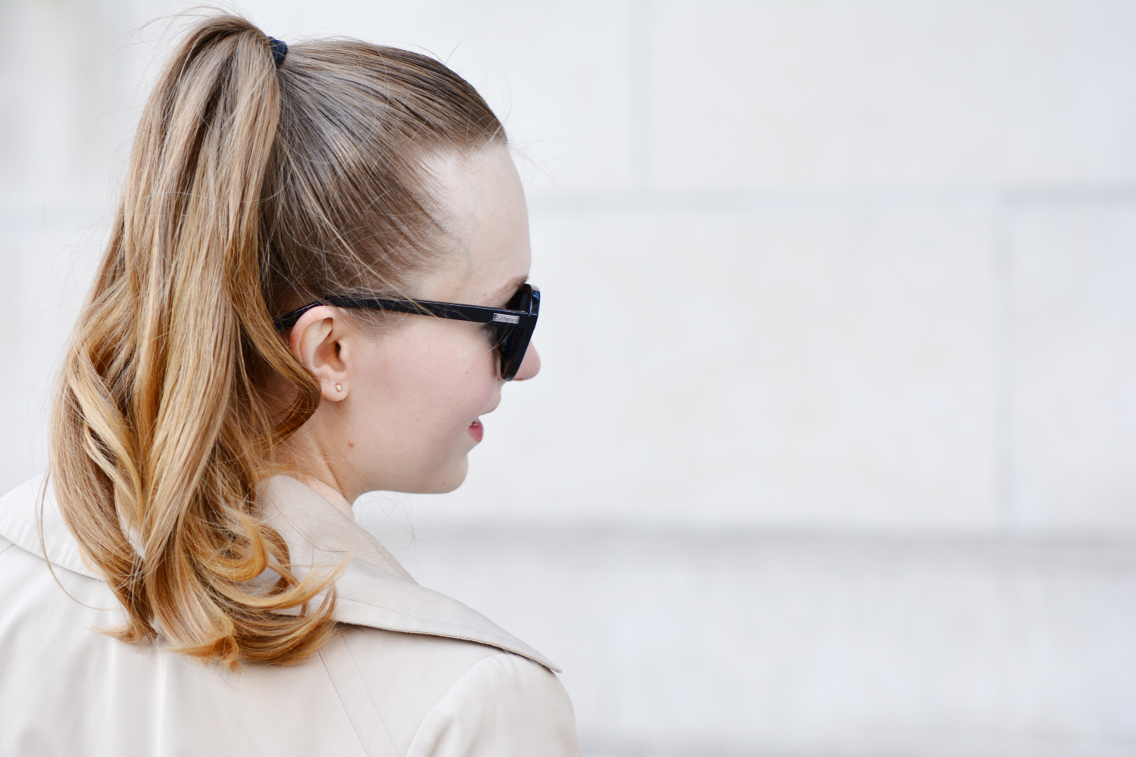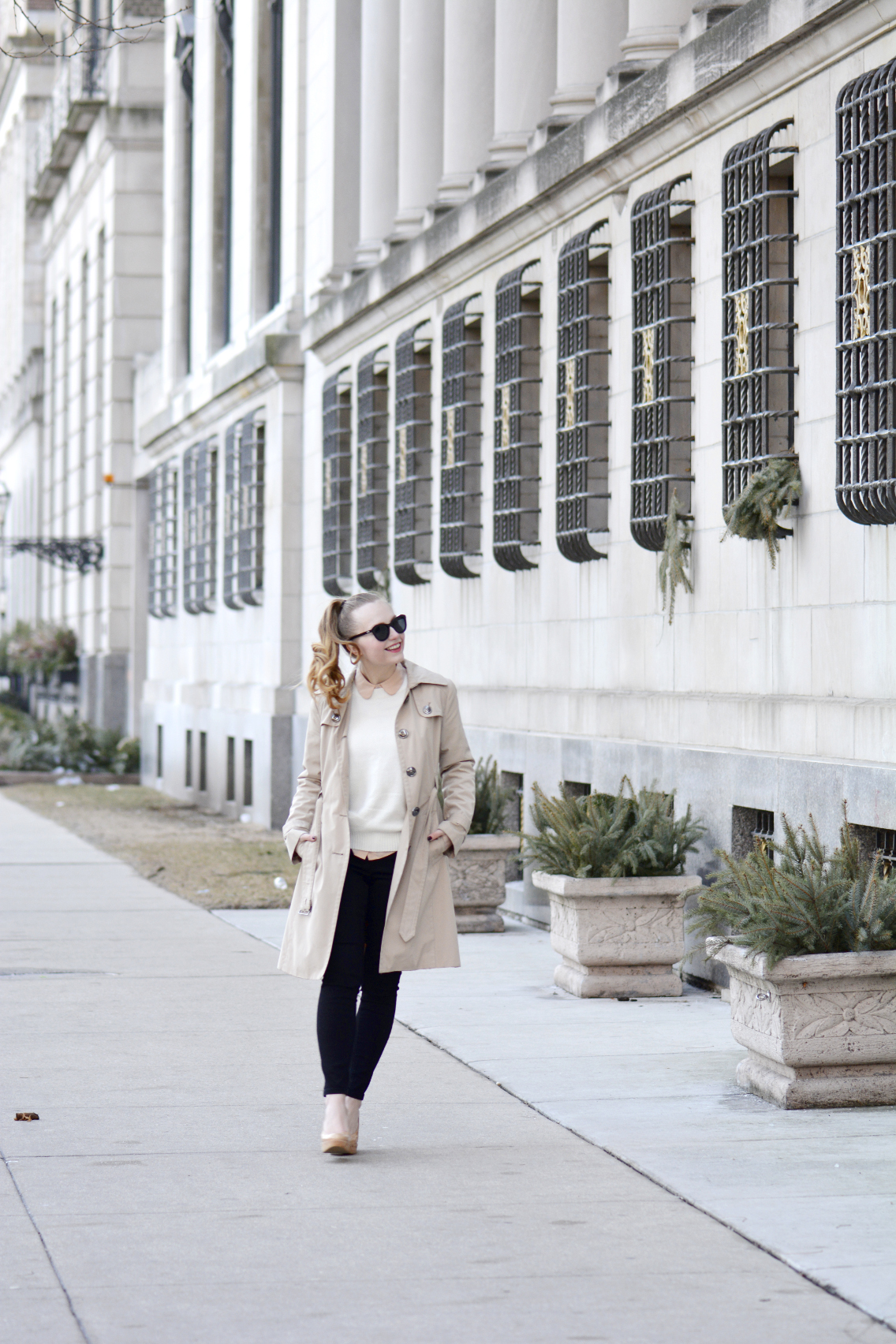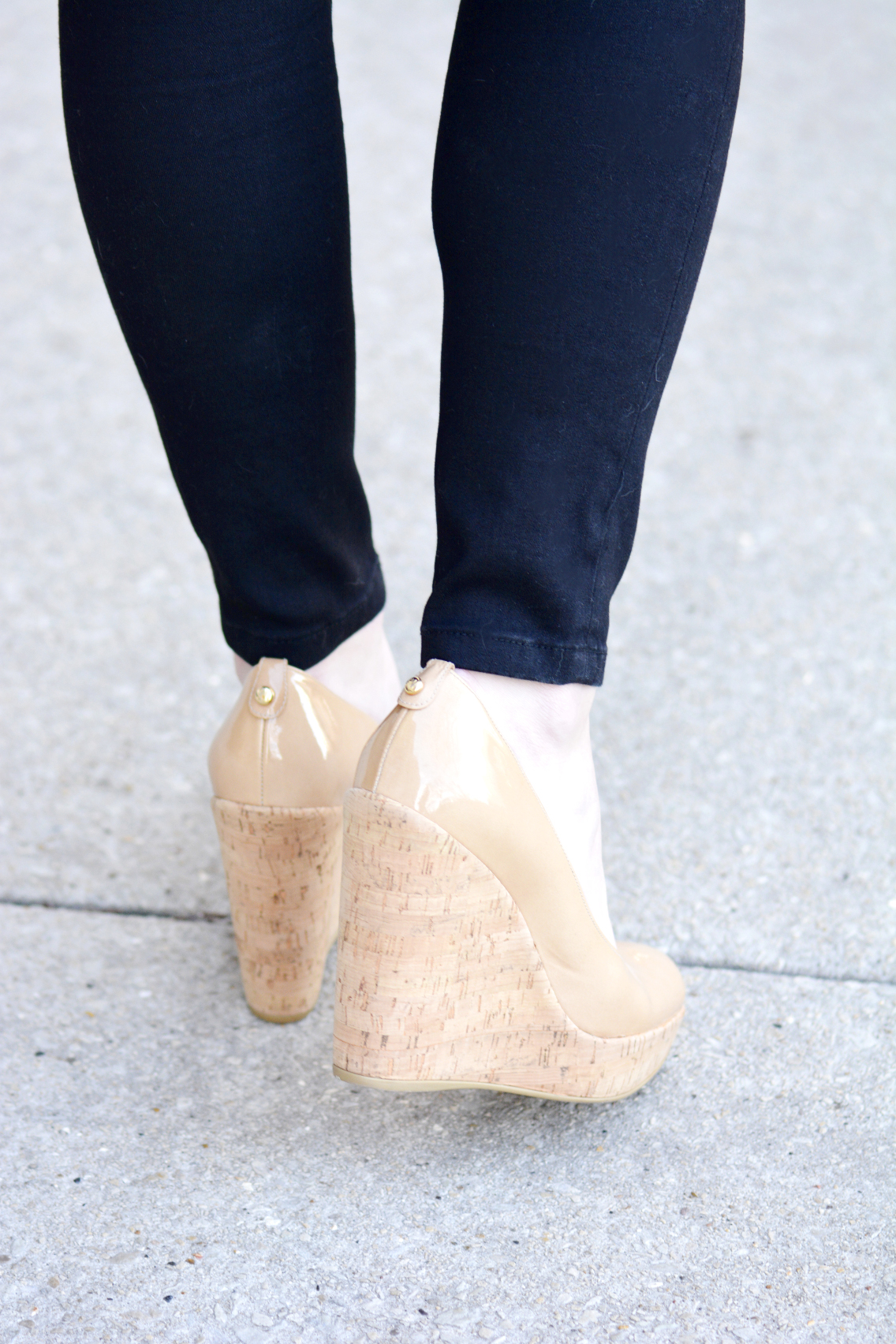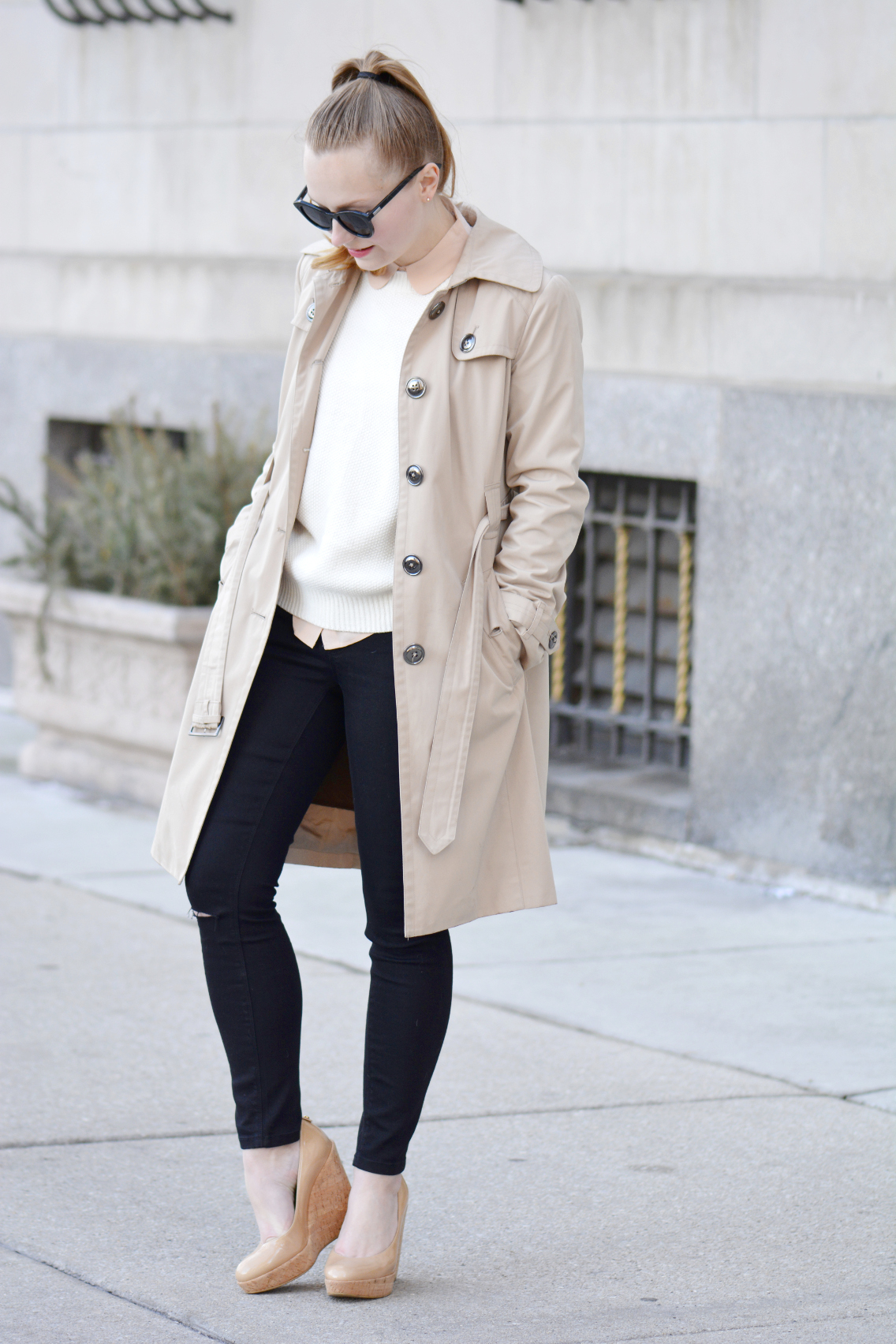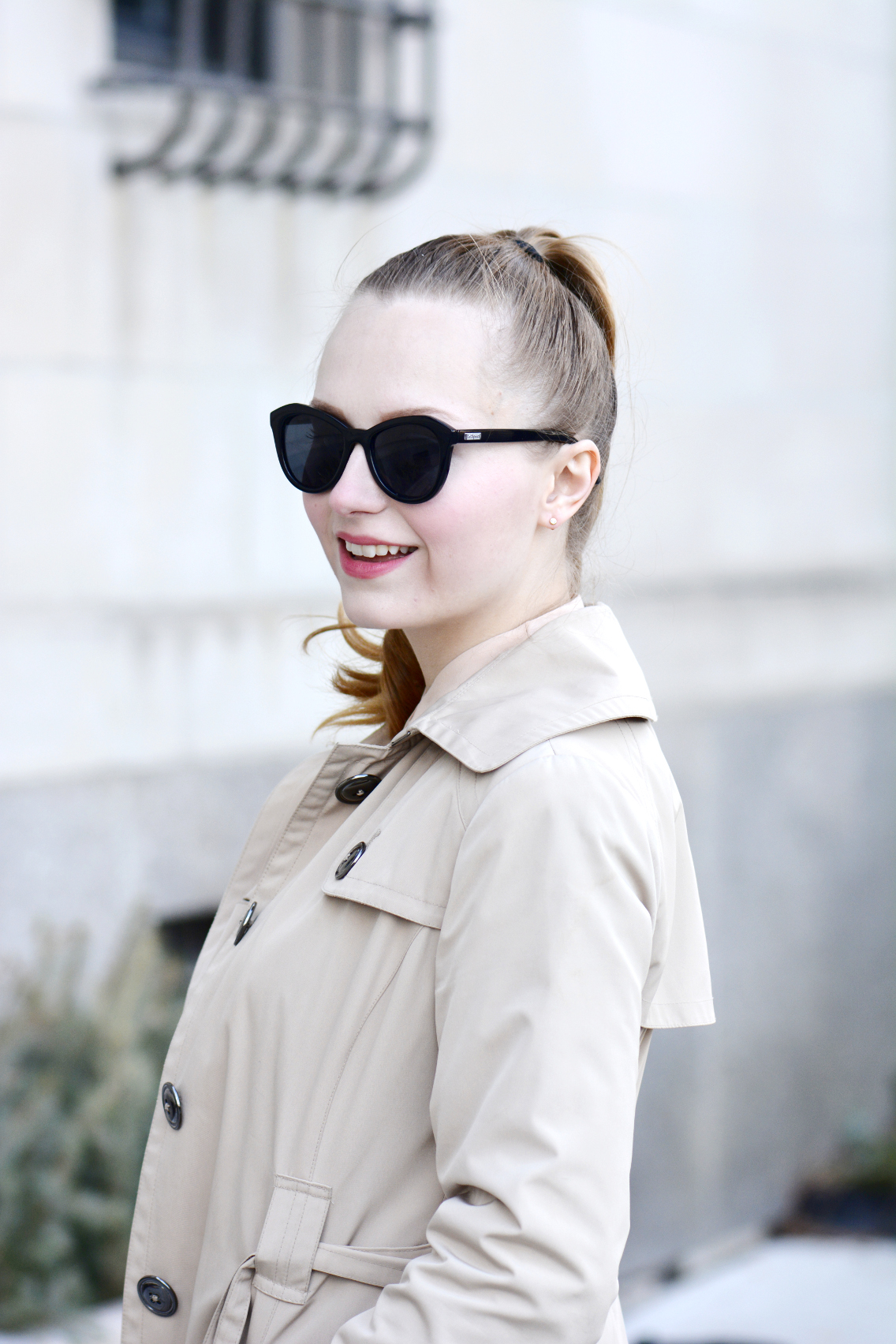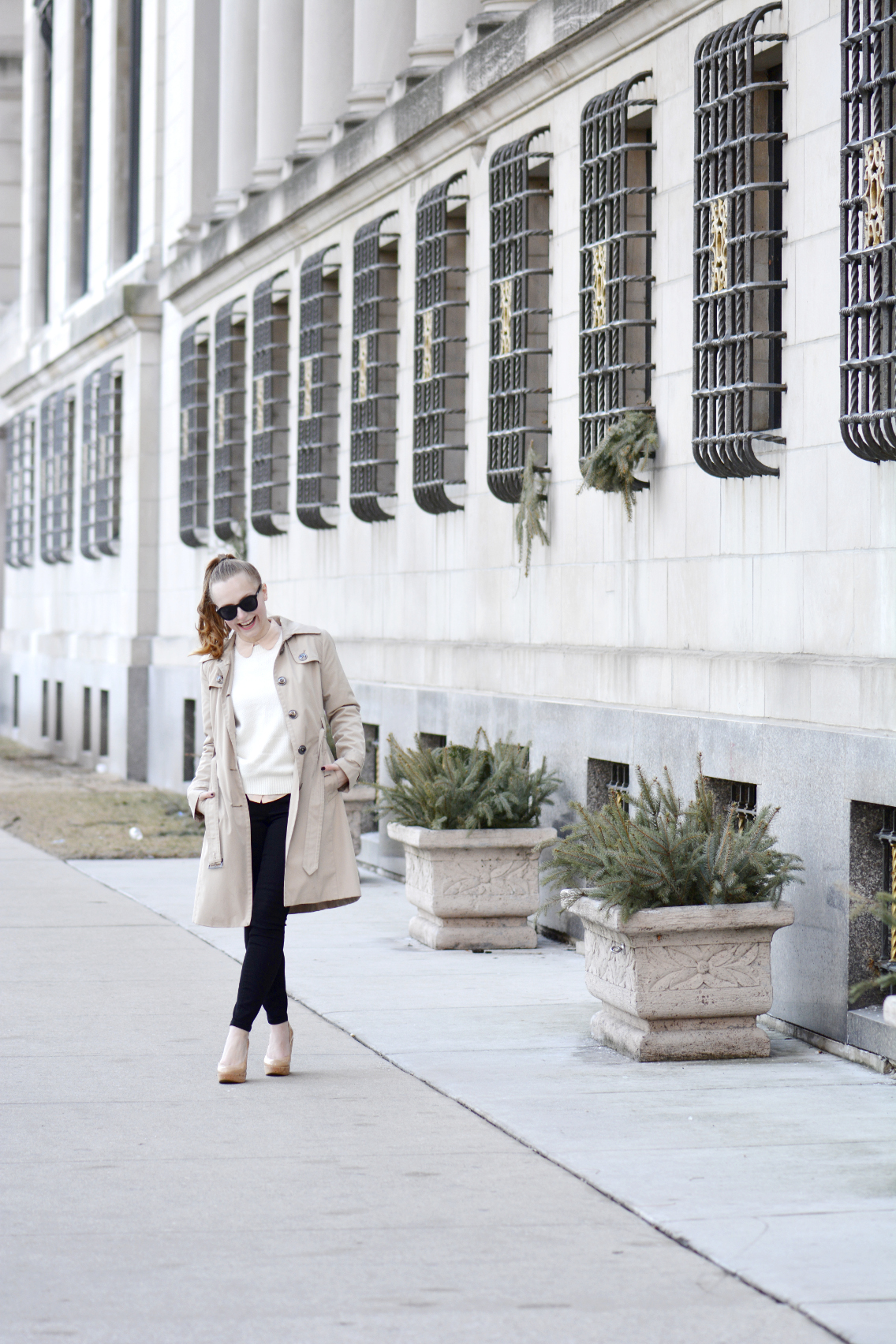 SHOP THE LOOK:
Trench – Anne Klein (similar) || Sweater – Forever 21 || Blouse – Everlane || Jeans – Asos Ridley || Wedges – Stuart Weitzman 'Corkswoon' || Earrings – Tiffany & Co || Sunglasses – Le Specs || Lips – theBalm Stainiac || Nails – Chanel No. 18 in 'Rouge Noir'
Photos courtesy of lovely Katharine
I wore this outfit to our girl's brunch at Fig & Olive and had originally planned on writing this post about the versatility of the trench coat and how much I love warm days in January that allow me to dress like it's already spring. But seeing as it's currently -6 degrees outside, it feels disingenuous to talk about trench coats when the warmth provided by my trusty puffer is the only thing on my mind.
The bitter cold has settled on the Windy City today and all I can do is hibernate, pining for the days when a cozy sweater and wool-lined trench coat were the only artillery I needed to guard against pneumonia. Not to mention the fact that weather like this makes two usually happy pugs extremely depressed and attention-needy meaning anytime I try to type anything into this post, they paw at my hands as if to say "It's too cold to work"!
So because it's -6 out and because I'll be spending my day warming towels on our towel heater to wrap the pugs in before and after each of their walks, forgive the absent-minded nature of this post.
And for those of you in the Windy City today, stay warm!!