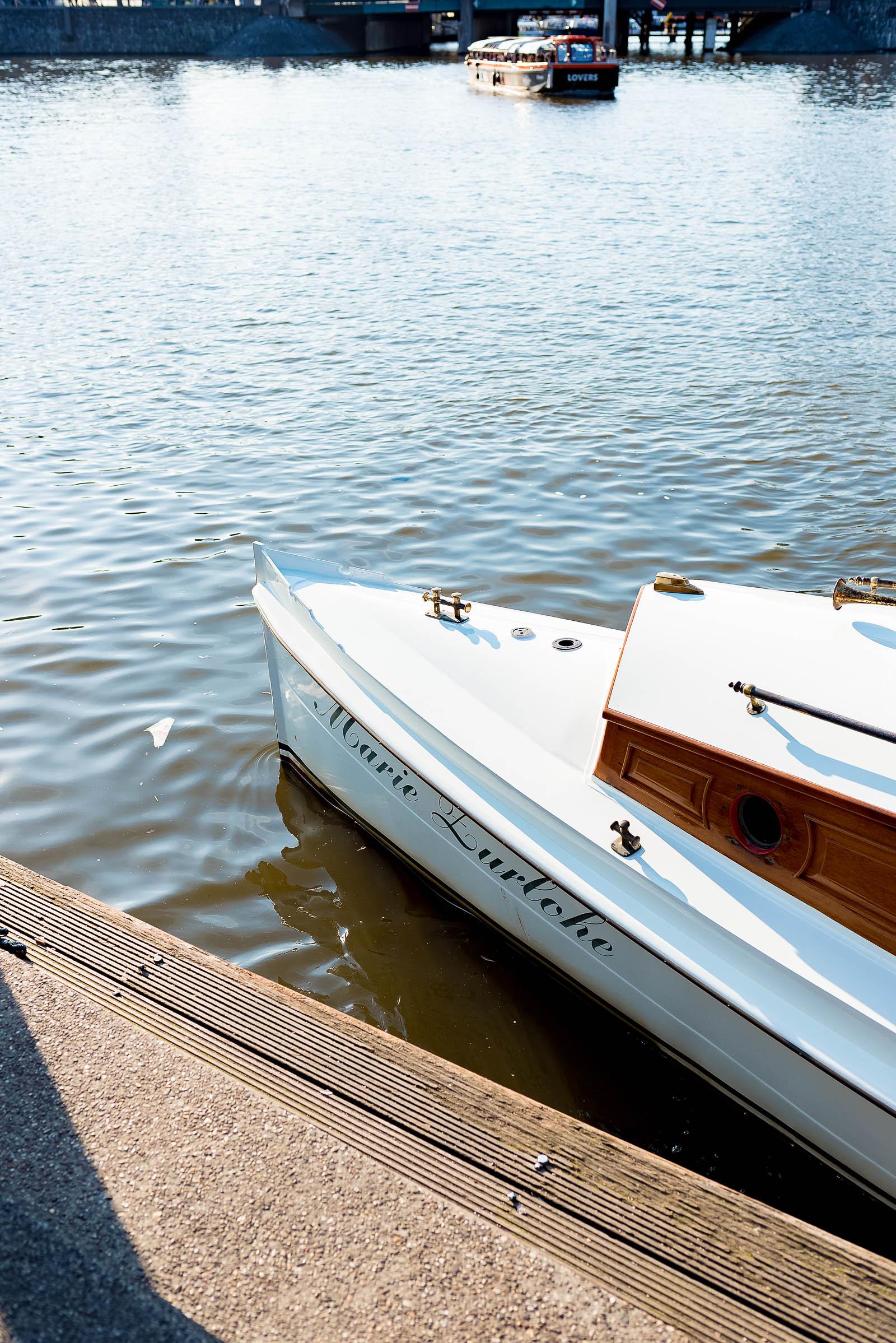 2017 was one hell of a year.
I ate some INCREDIBLE dishes, wore some of my favorite outfits ever, and traveled more than I have any year previously (Finland || Mexico || Italy).
But when I think about the very best moment from 2017, the VERY BEST, it would hands down have to be my family's cruise through the canals of Amsterdam for my 30th birthday.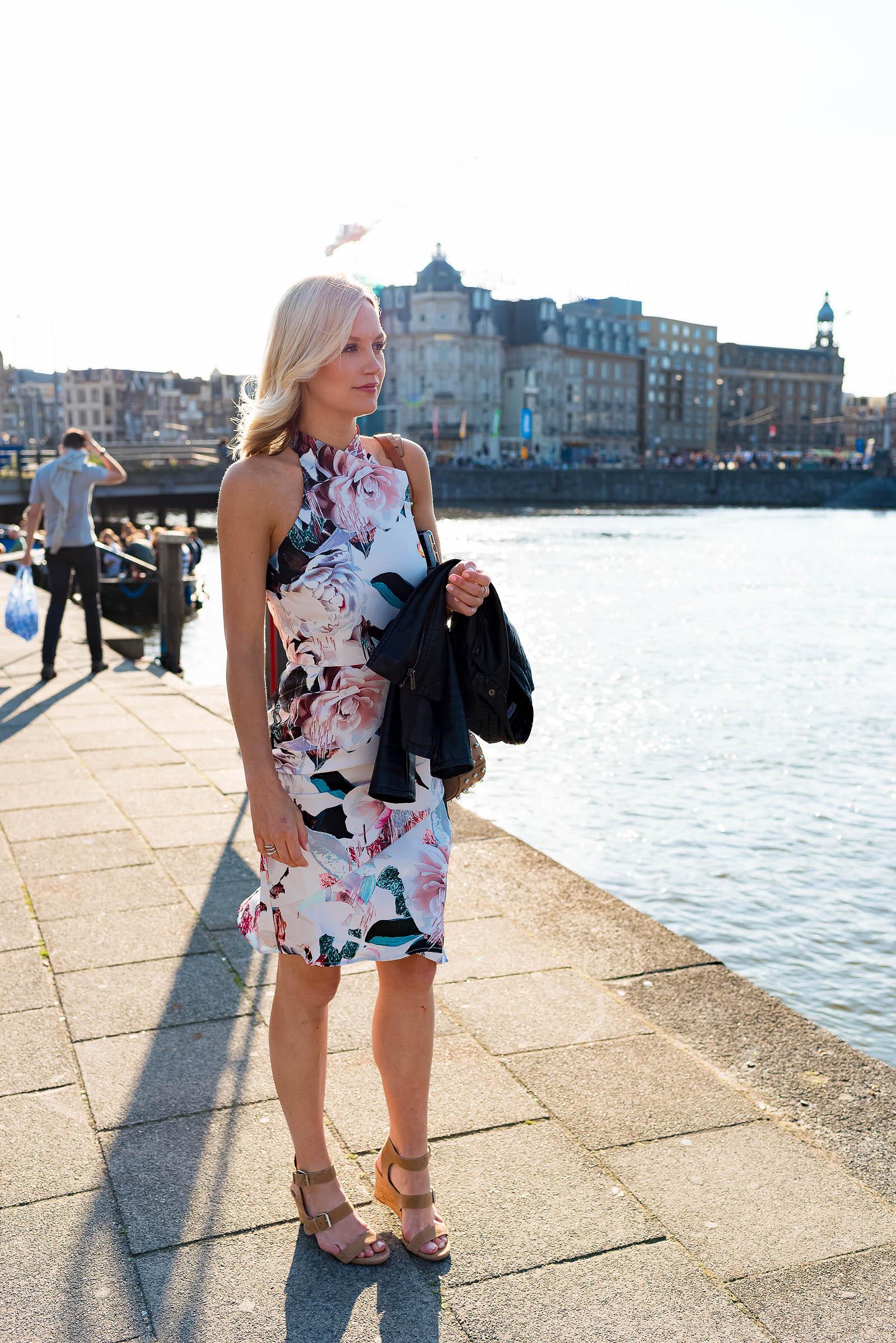 My Husband, Sister, Mom and I all got dressed up to celebrate my 30th birthday…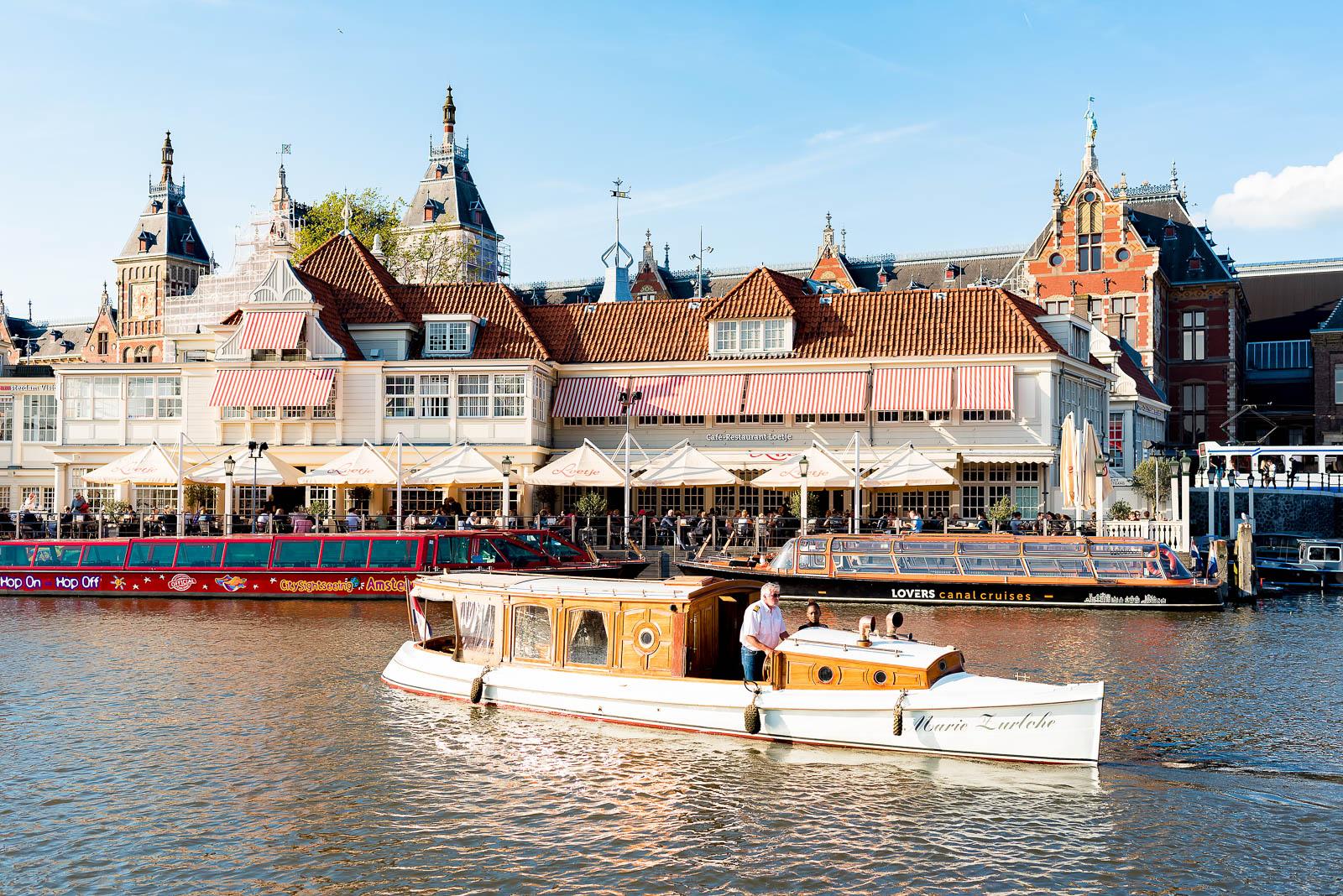 On the water in the beautiful Marie Zurlohe, an authentic 1912 canal saloon boat.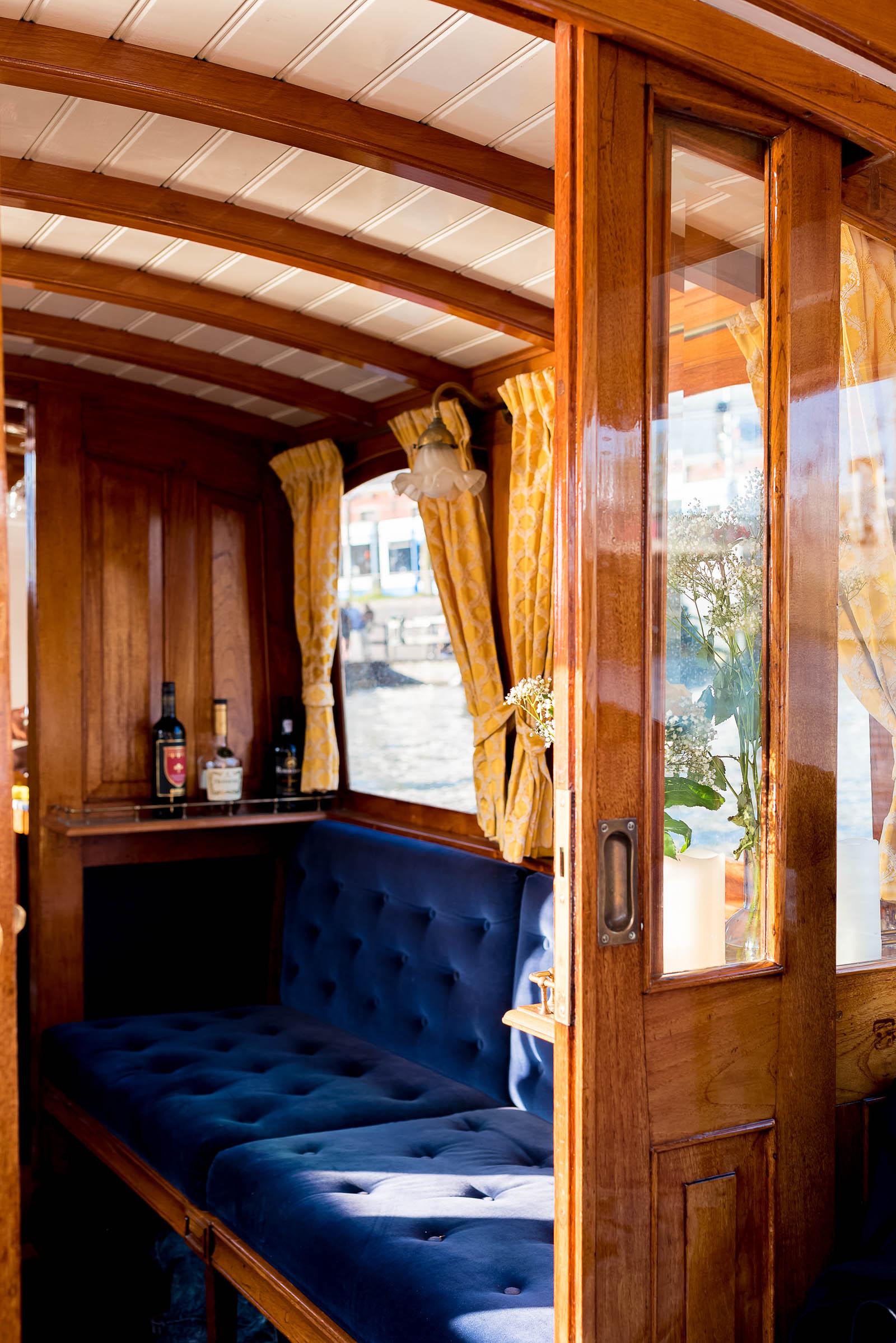 The boat itself was incredible — so much old world glamour and vintage charm!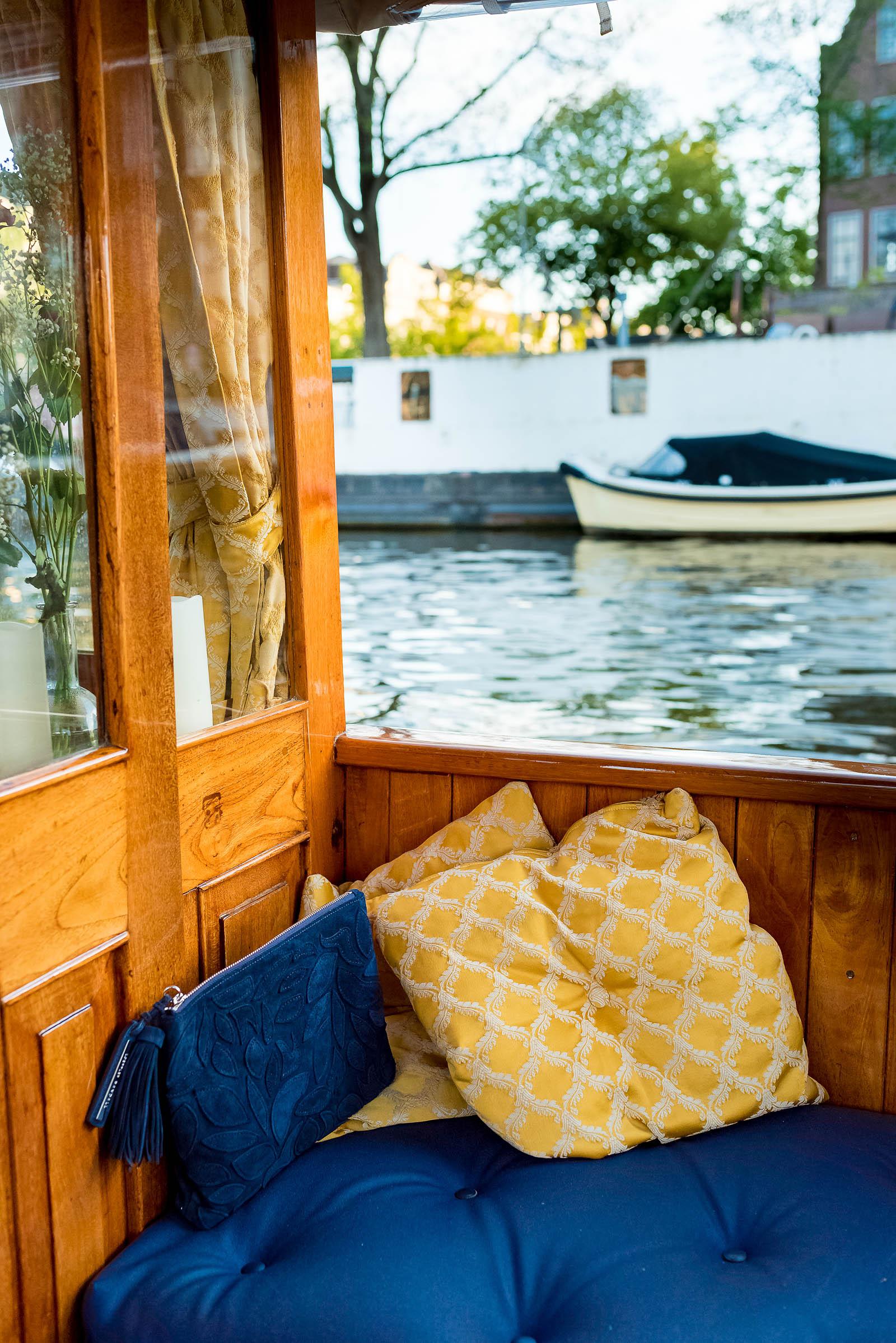 It was the perfect place to settle in for a sunset cruise on a warm day!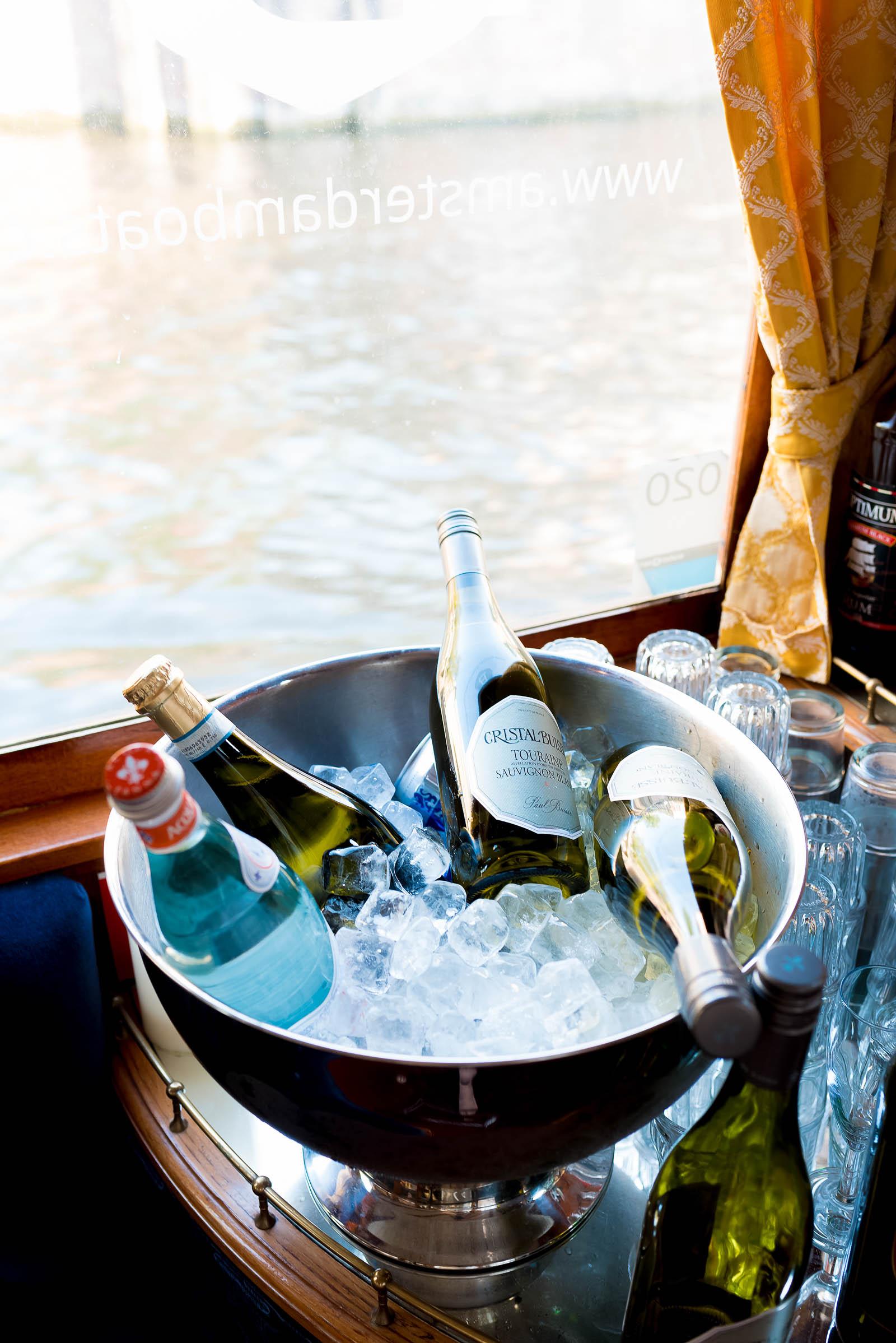 We naturally dove right into the celebration libations,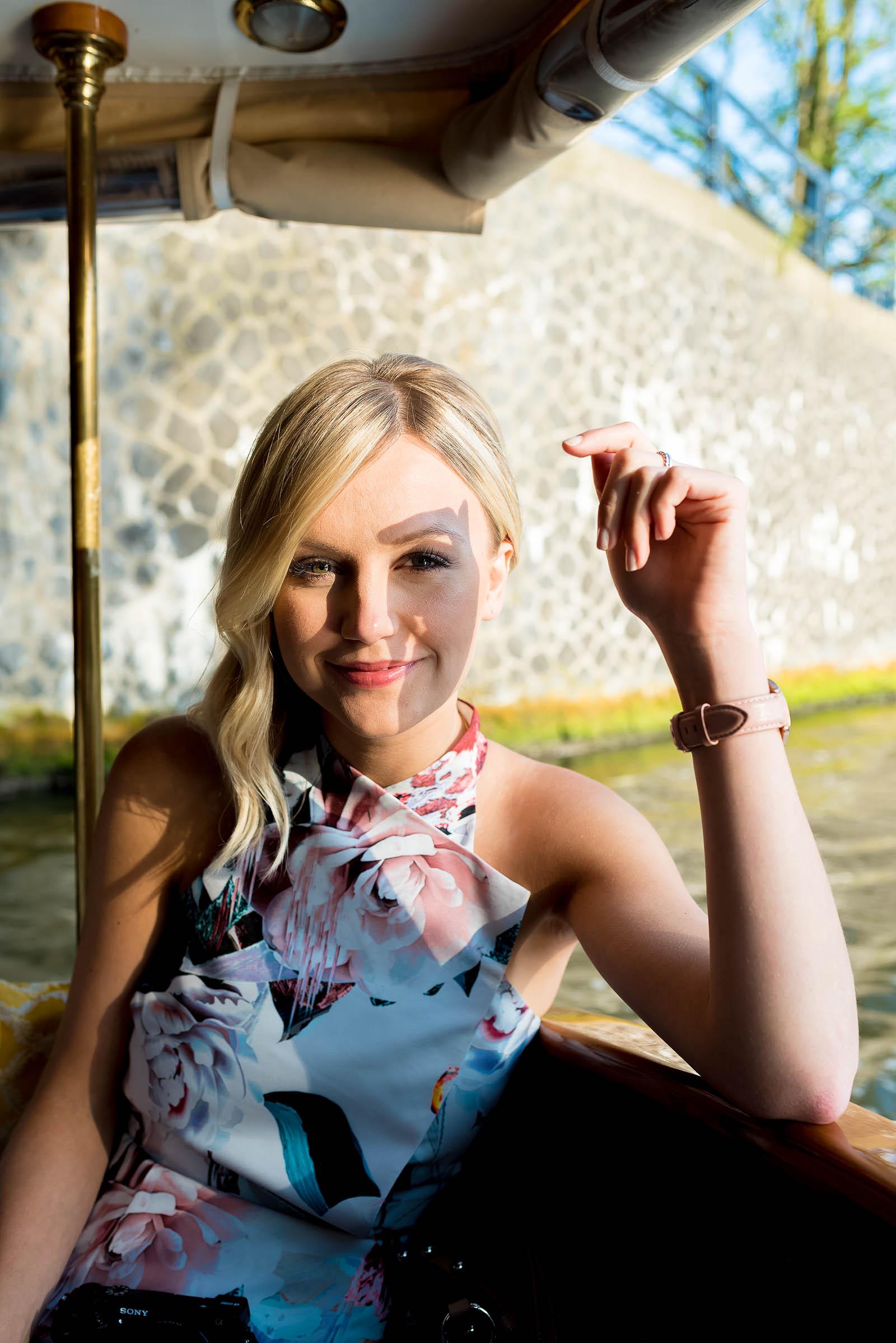 and were off on our aquatic tour of Amsterdam!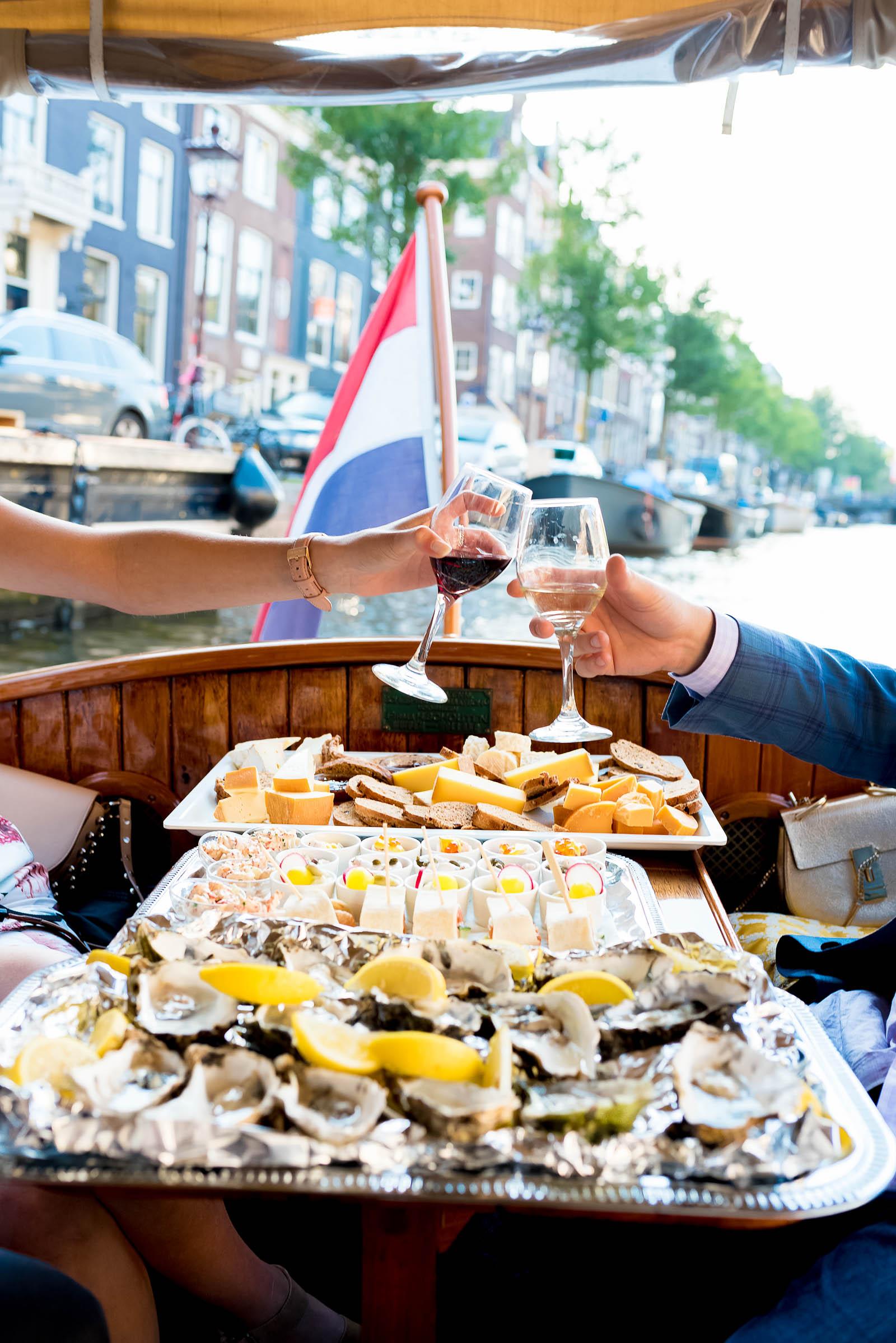 After making a pit stop for birthday nibbles too!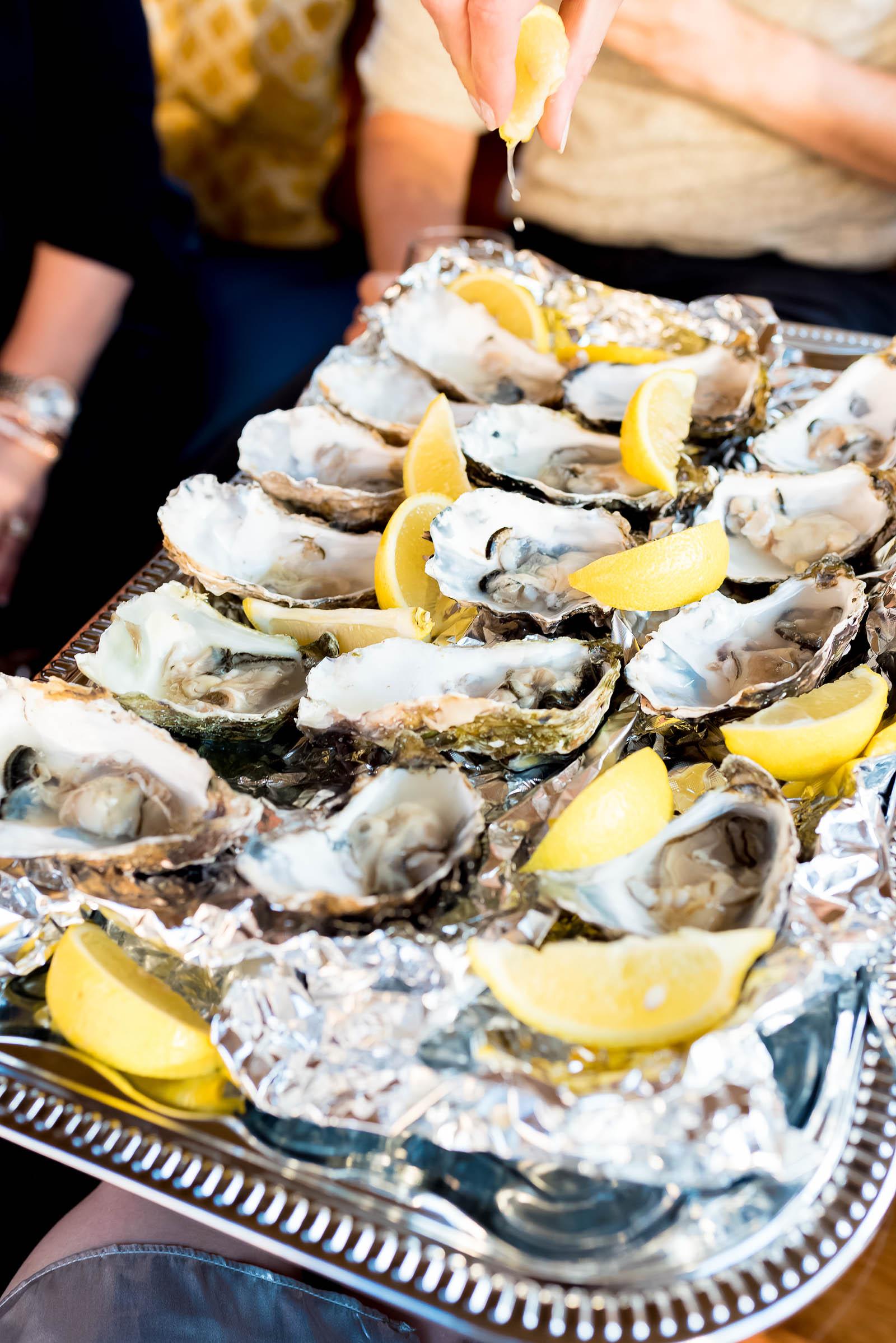 Including these divine oysters (my favorite!),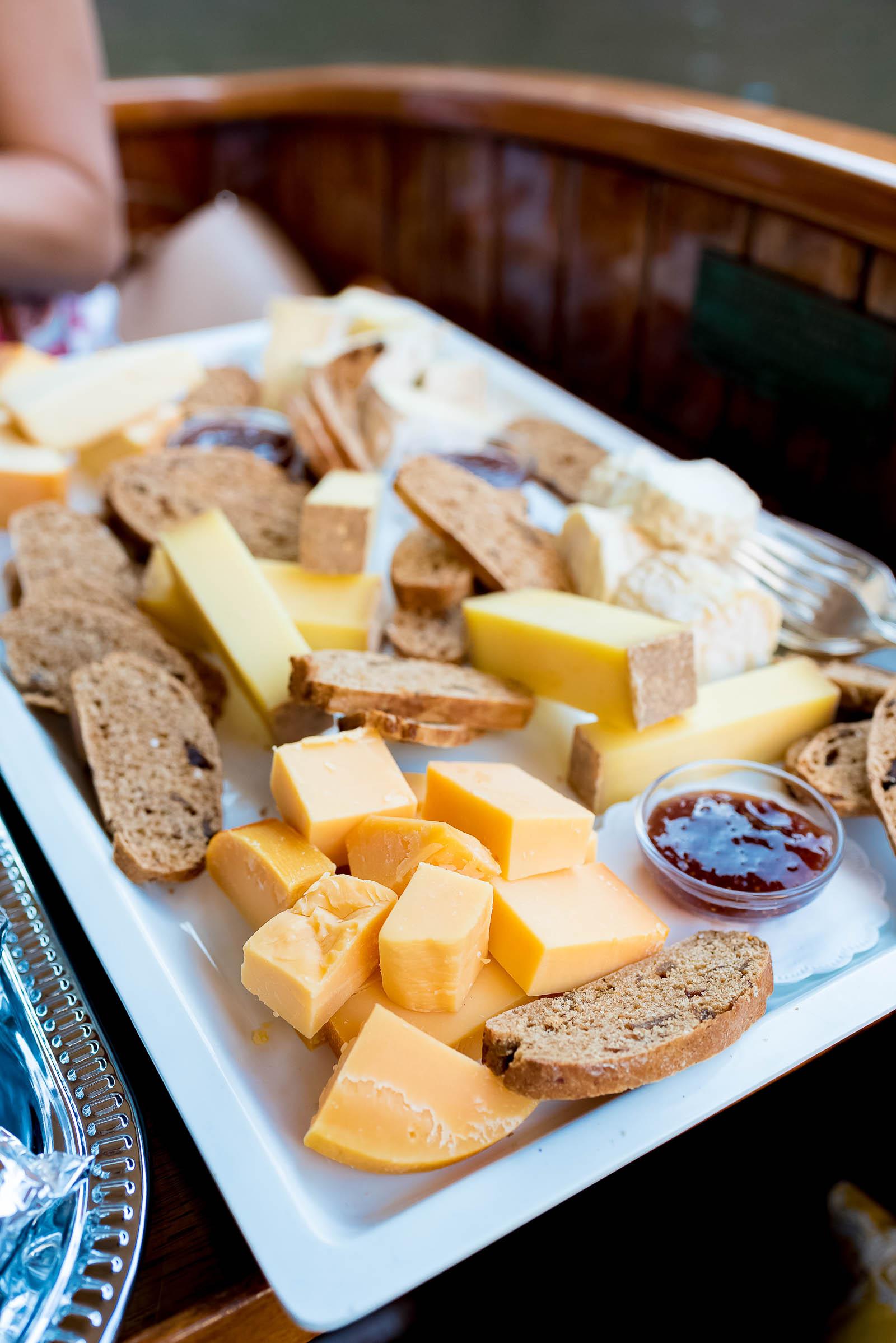 this entire platter of Dutch cheese,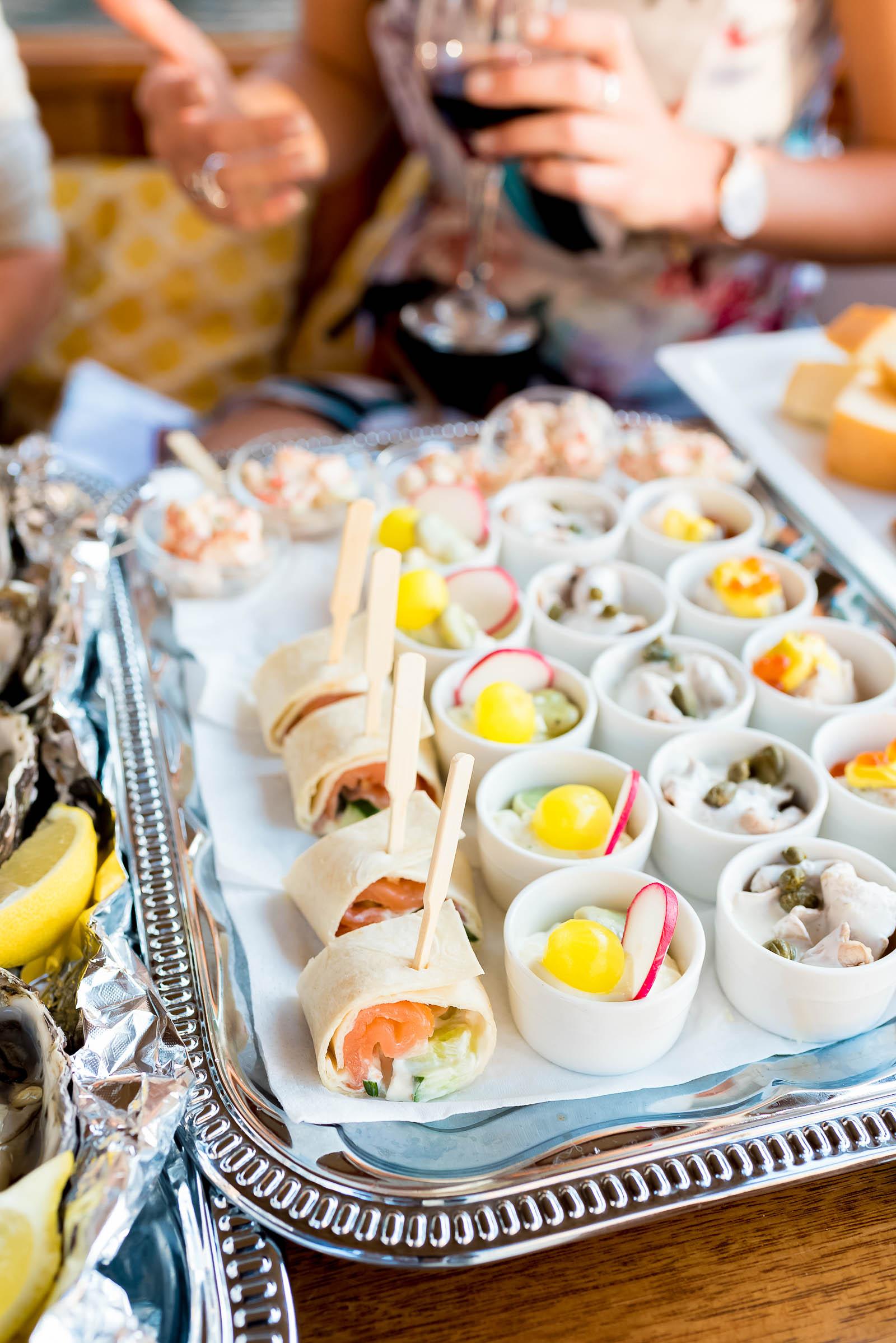 and a wide selection of vegetables and canapés,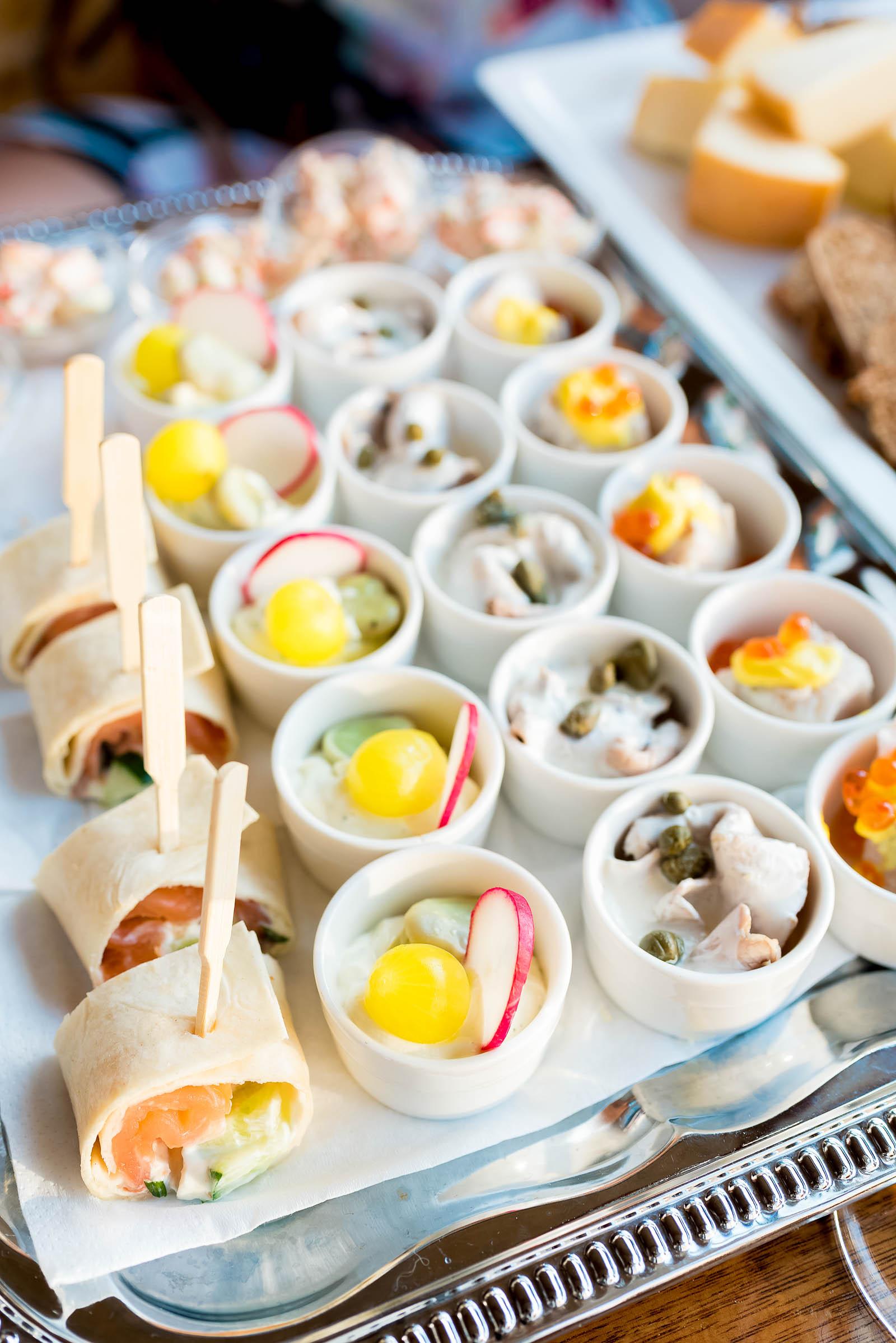 Which were all made with the freshest seafood.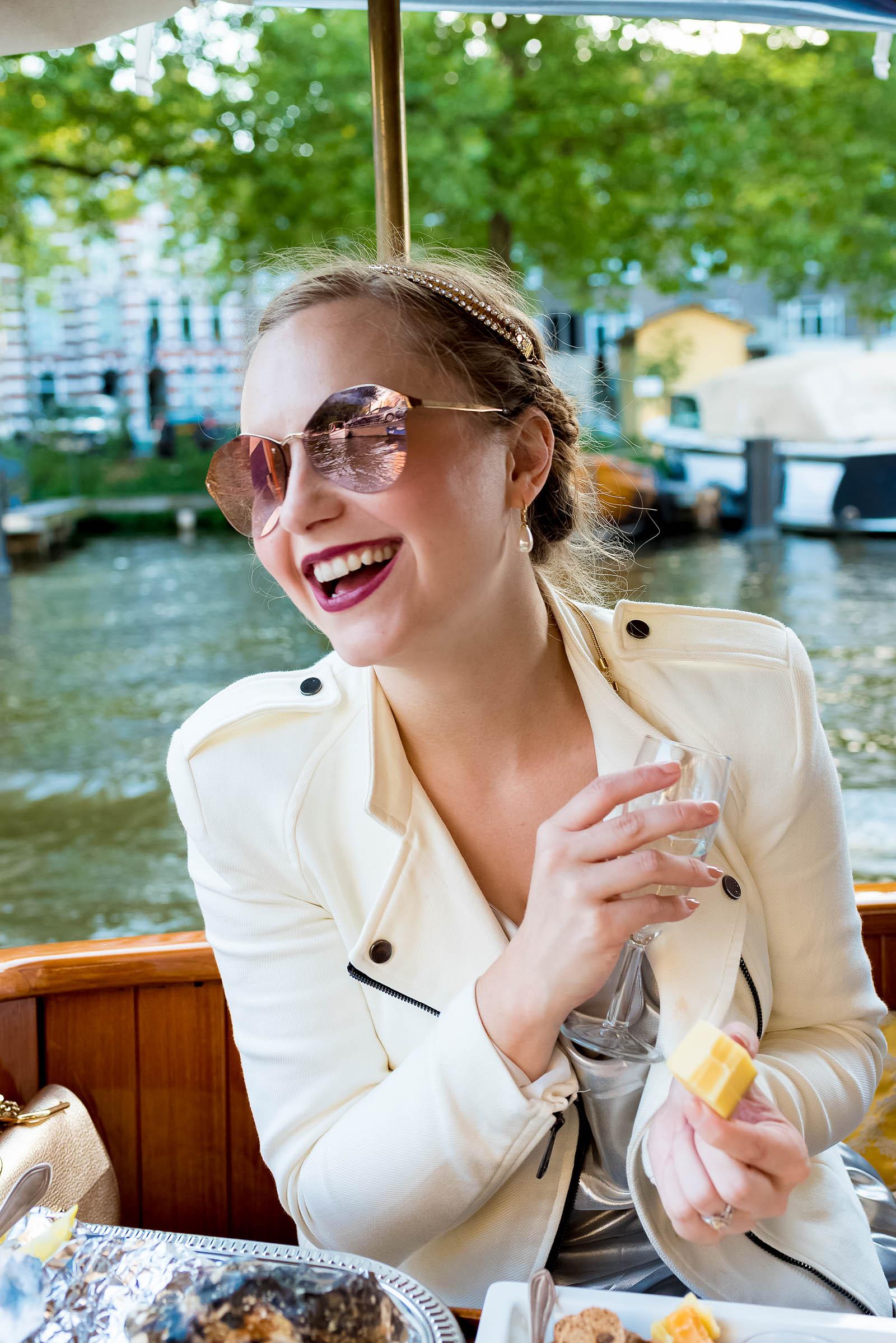 Considering that champagne, cheese, and oysters are all some of my favorite foods, this was, undoubtedly, the most perfect birthday meal I could ask for!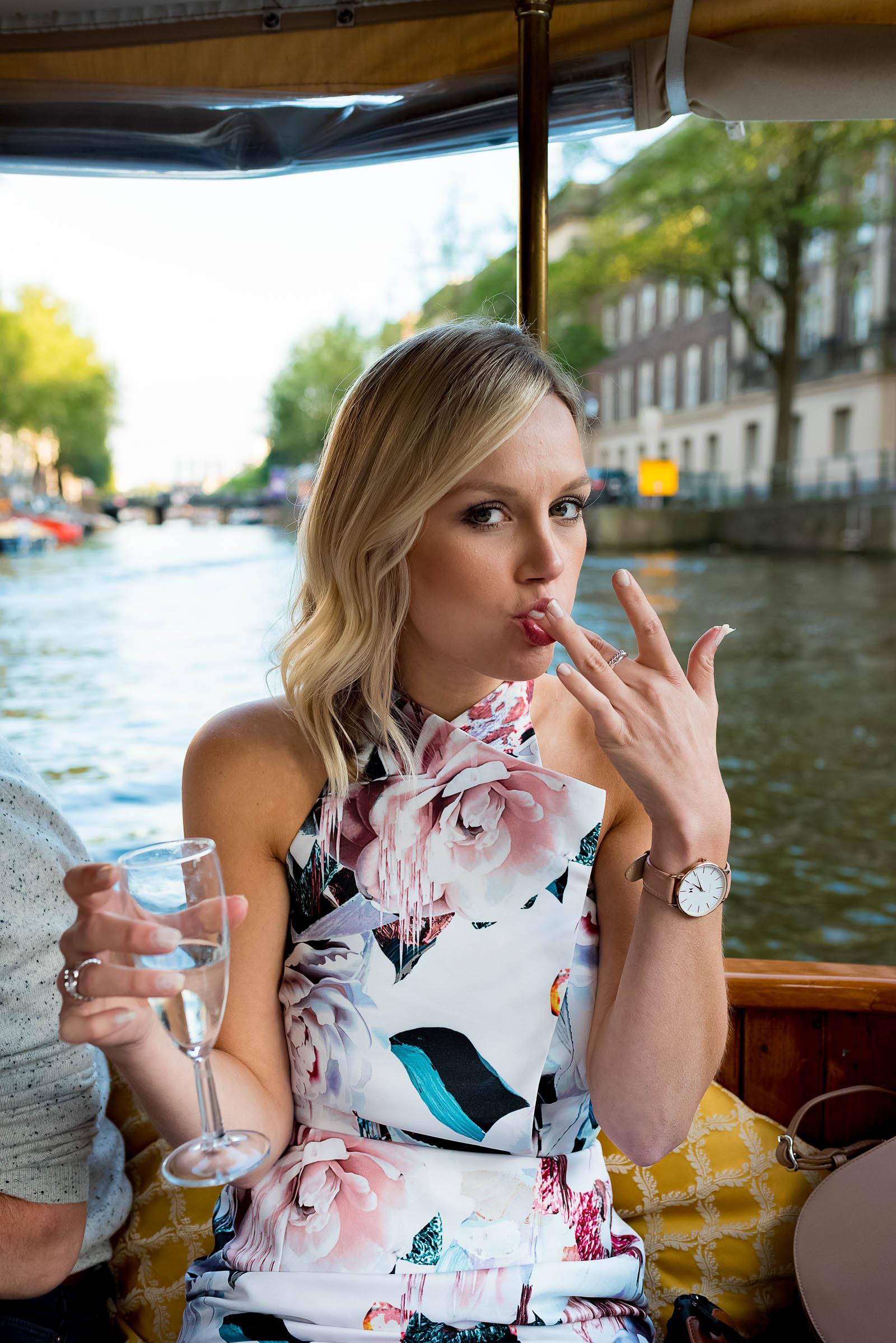 And we scarfed it down faster than I'll ever admit on the Internet.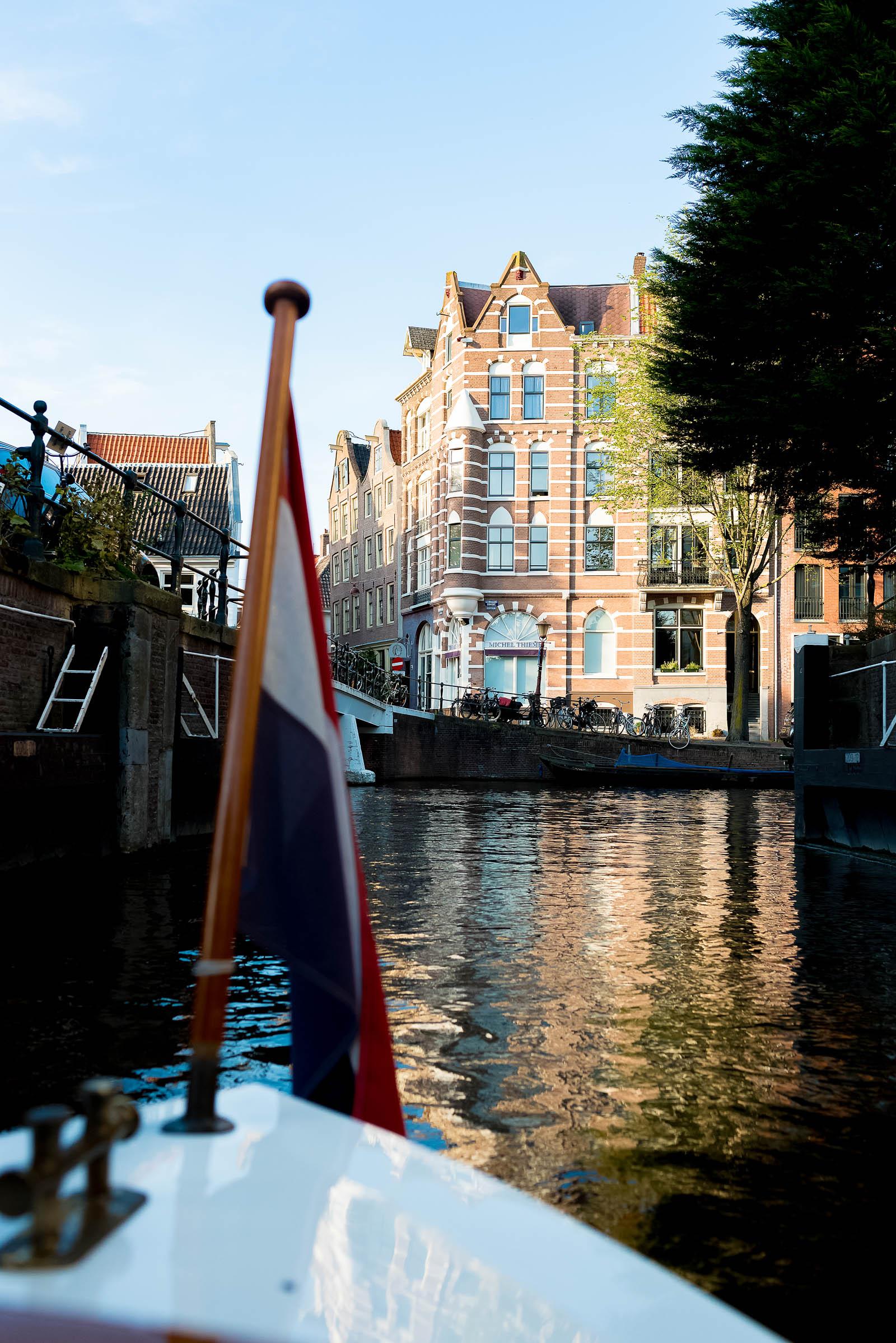 Now most visitors and locals in Amsterdam will tell you the same thing:
If you want to SEE Amsterdam, you have to see it from the water.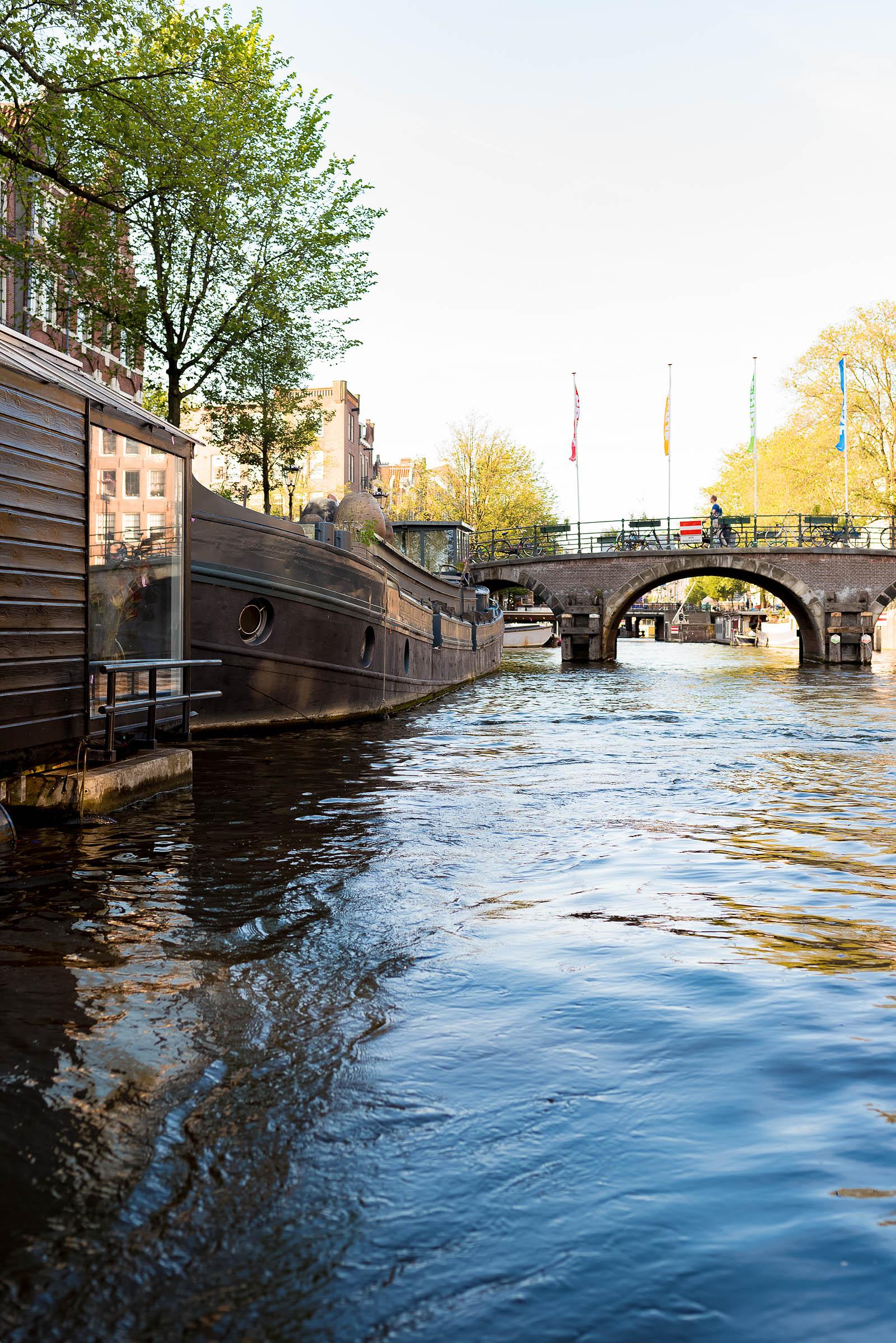 On our previous two trips to Amsterdam, Hubby and I had taken larger, more touristy canal cruises.
And while I would absolutely recommend any canal cruise you can find with good ratings (it is the best way to see Amsterdam and there are so many to choose from!), if you have the budget, renting a vintage option of your own is absolutely the way to go!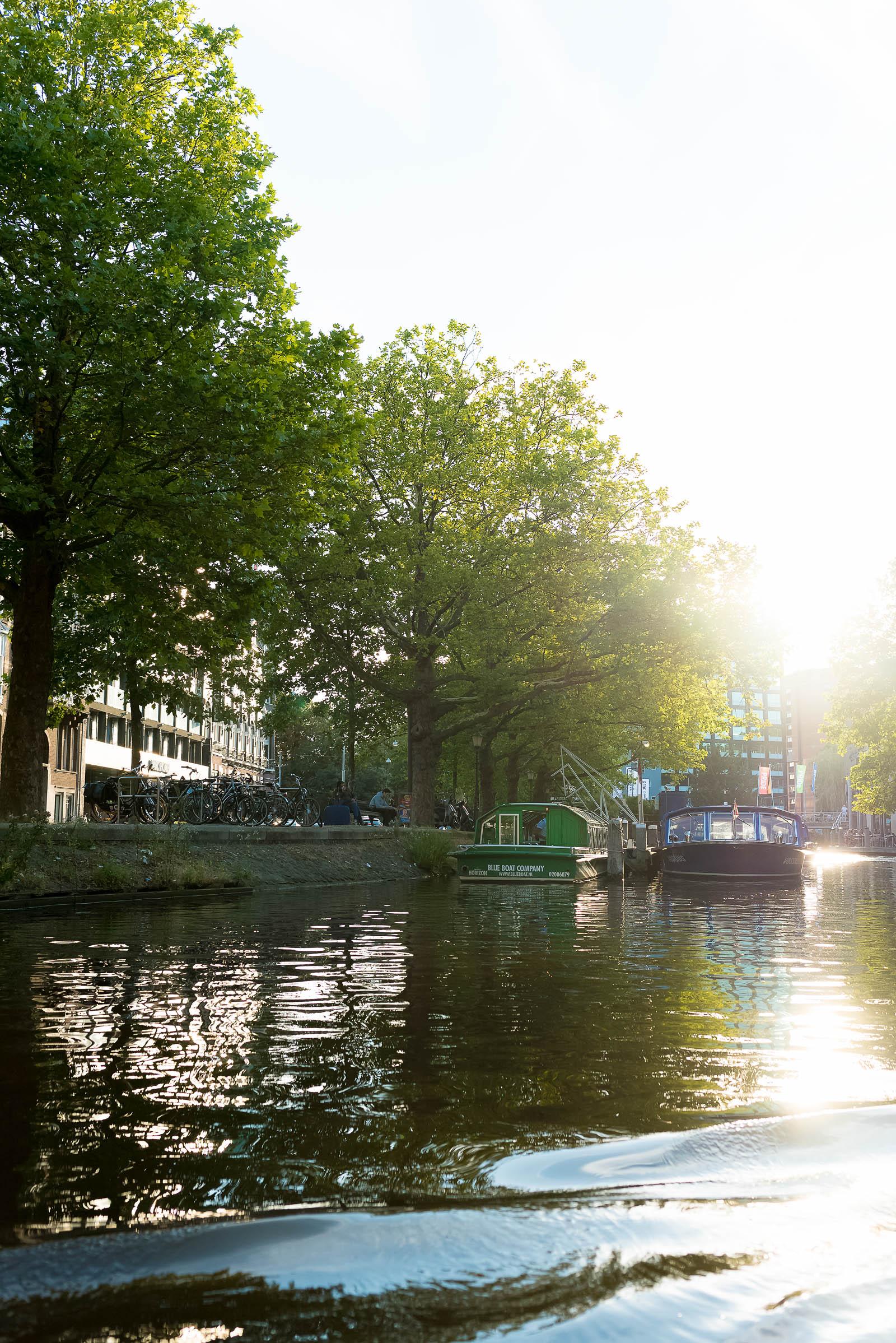 Our Captain took us all around the city, past the stunning Rijksmuseum, through the vibrant Red Light District, and into the calm, picturesque neighborhood of the Jordaan.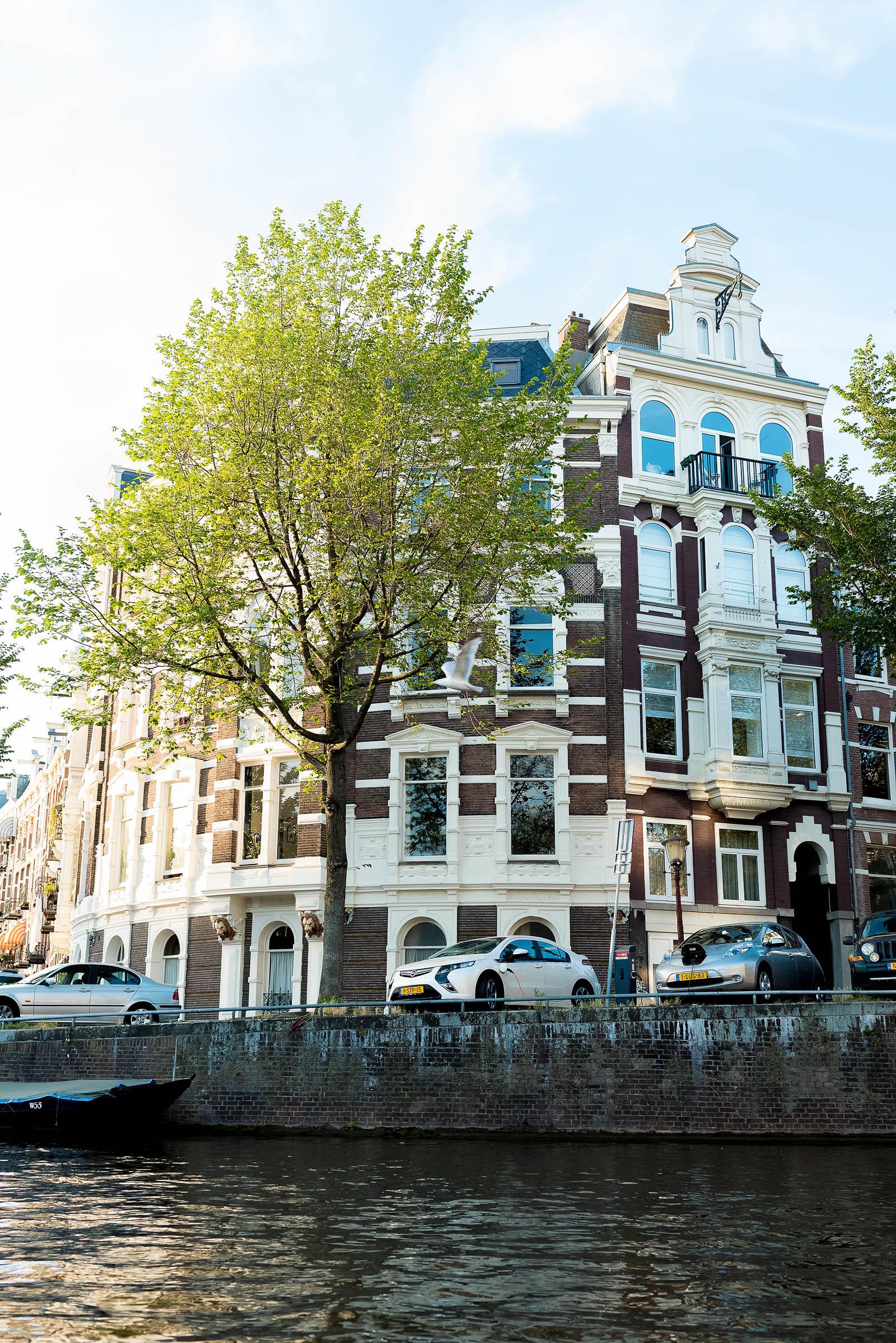 Once you're on the water sailing past Amsterdam's endless rows of canal houses, you'll begin to understand why Amsterdam must be seen from the water.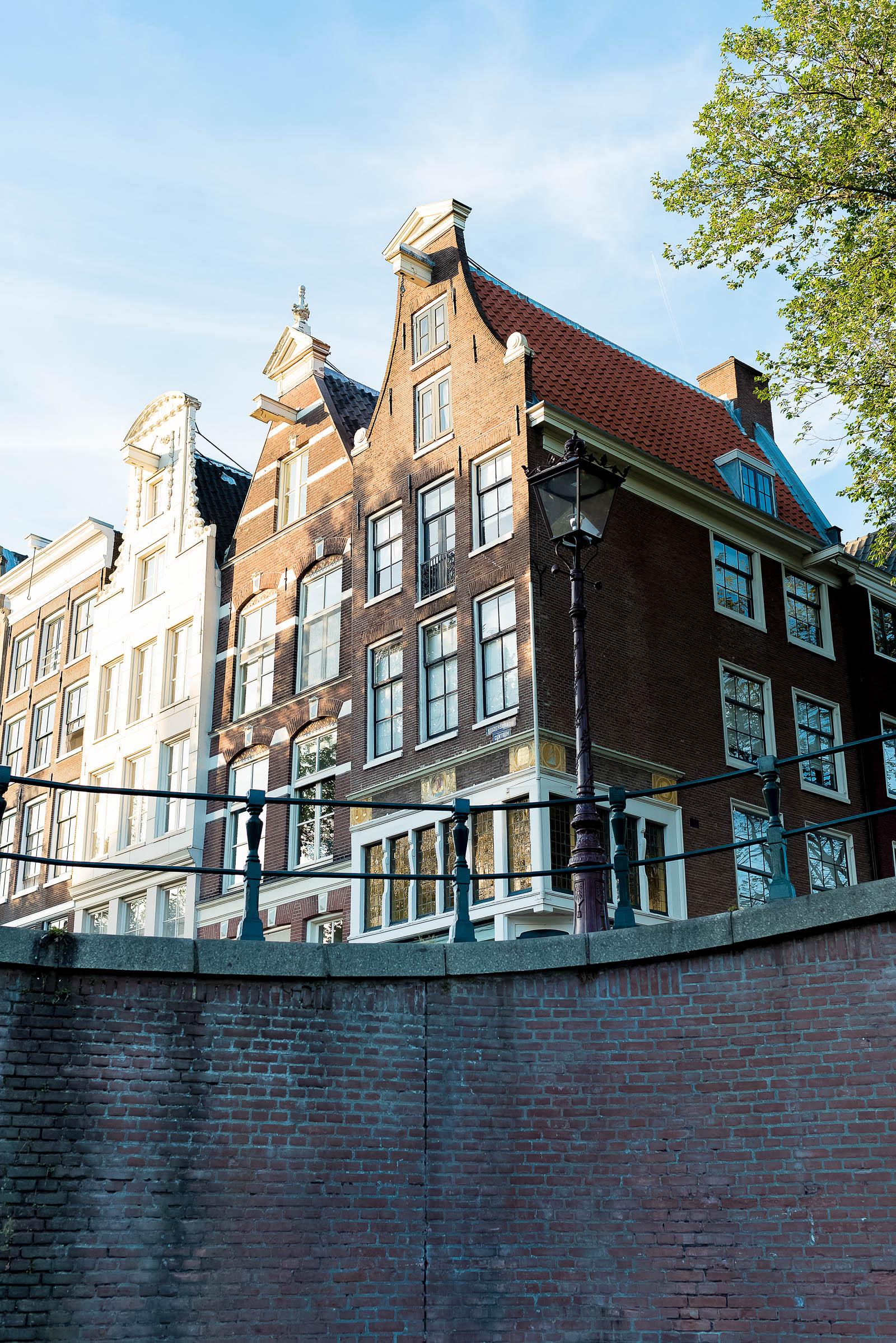 It's a fresh perspective on the buildings,
the canals, and the bridges themselves.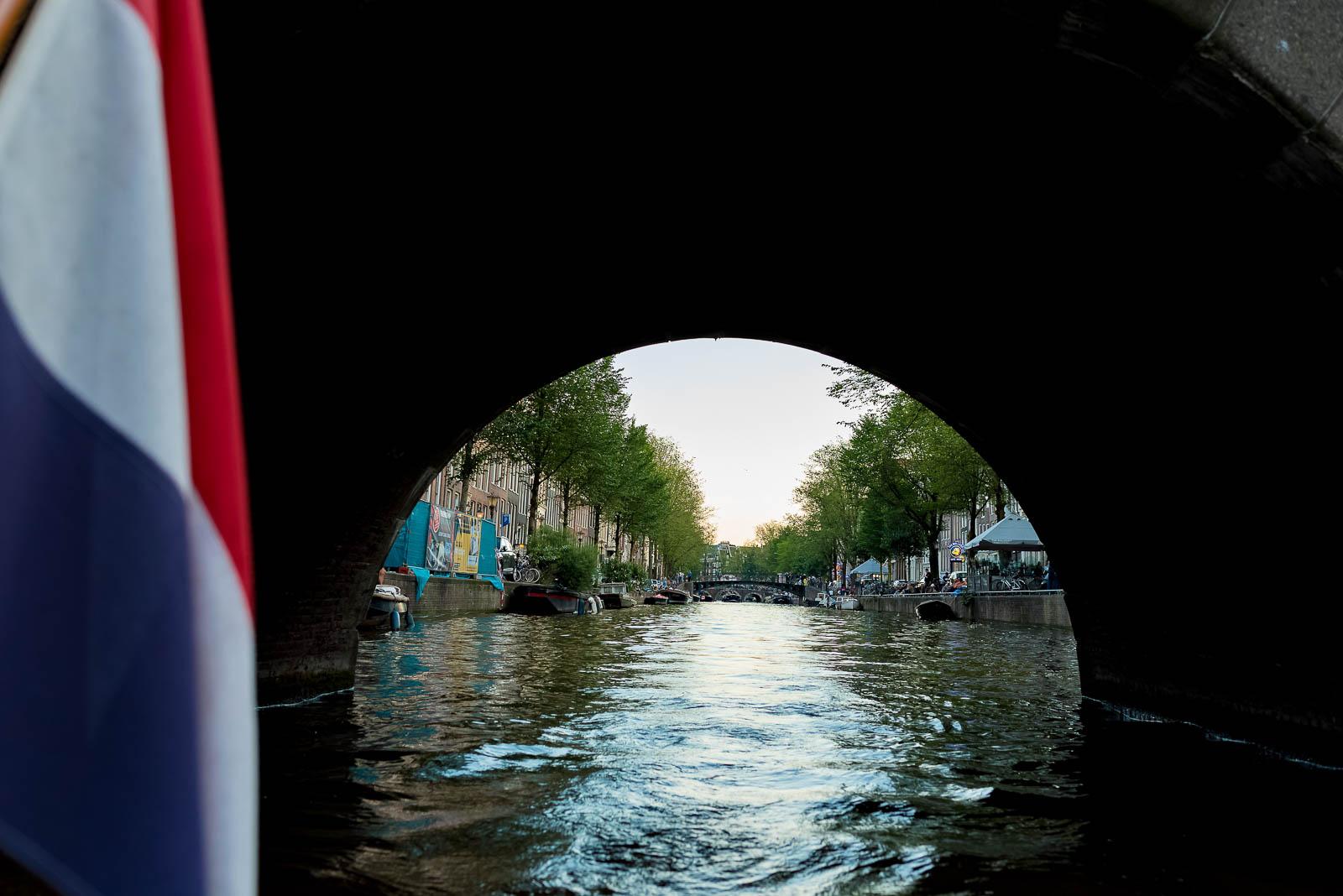 We loved boating through these ancient river tunnels!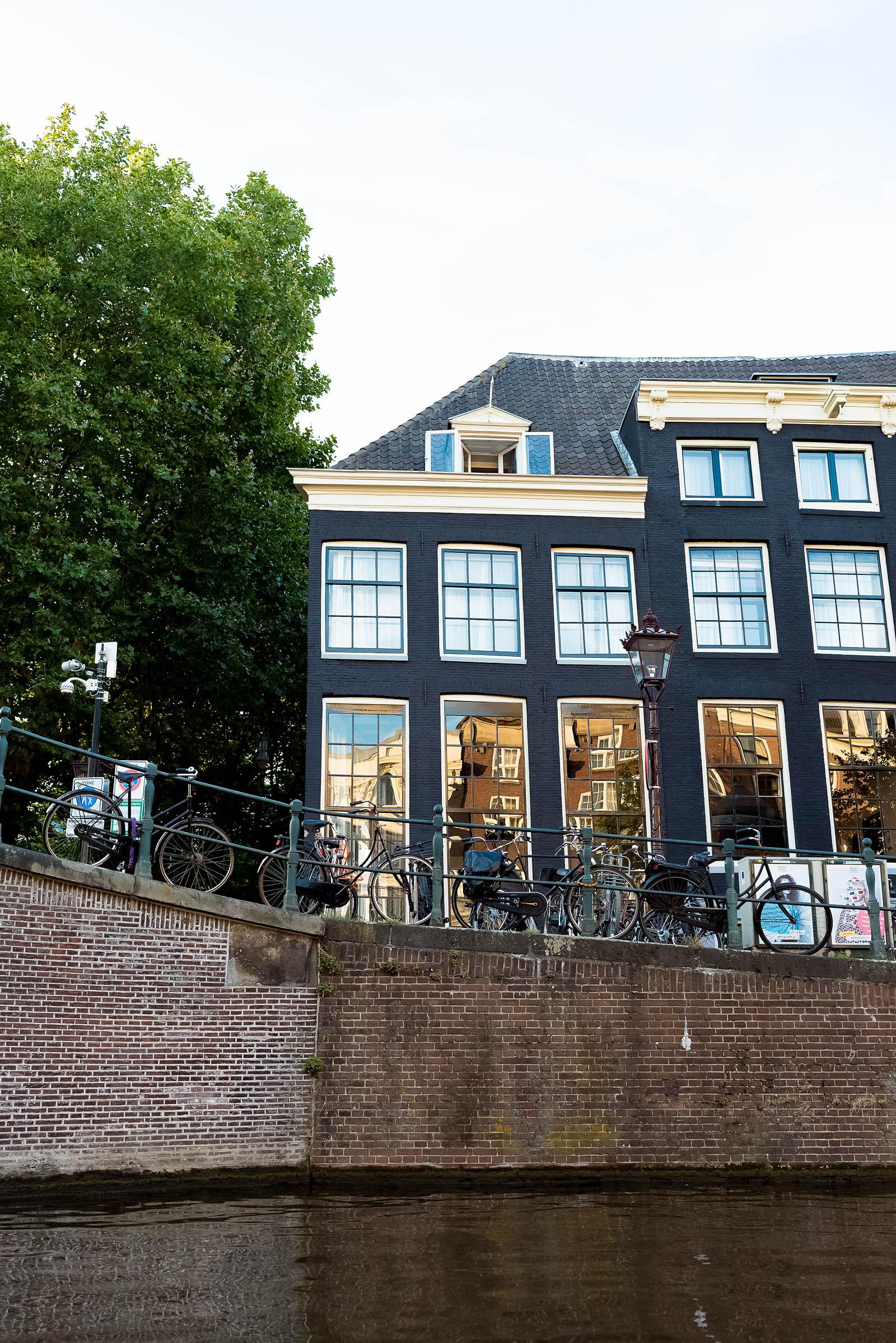 And I was able to get some incredible shots of the entire city without even getting up.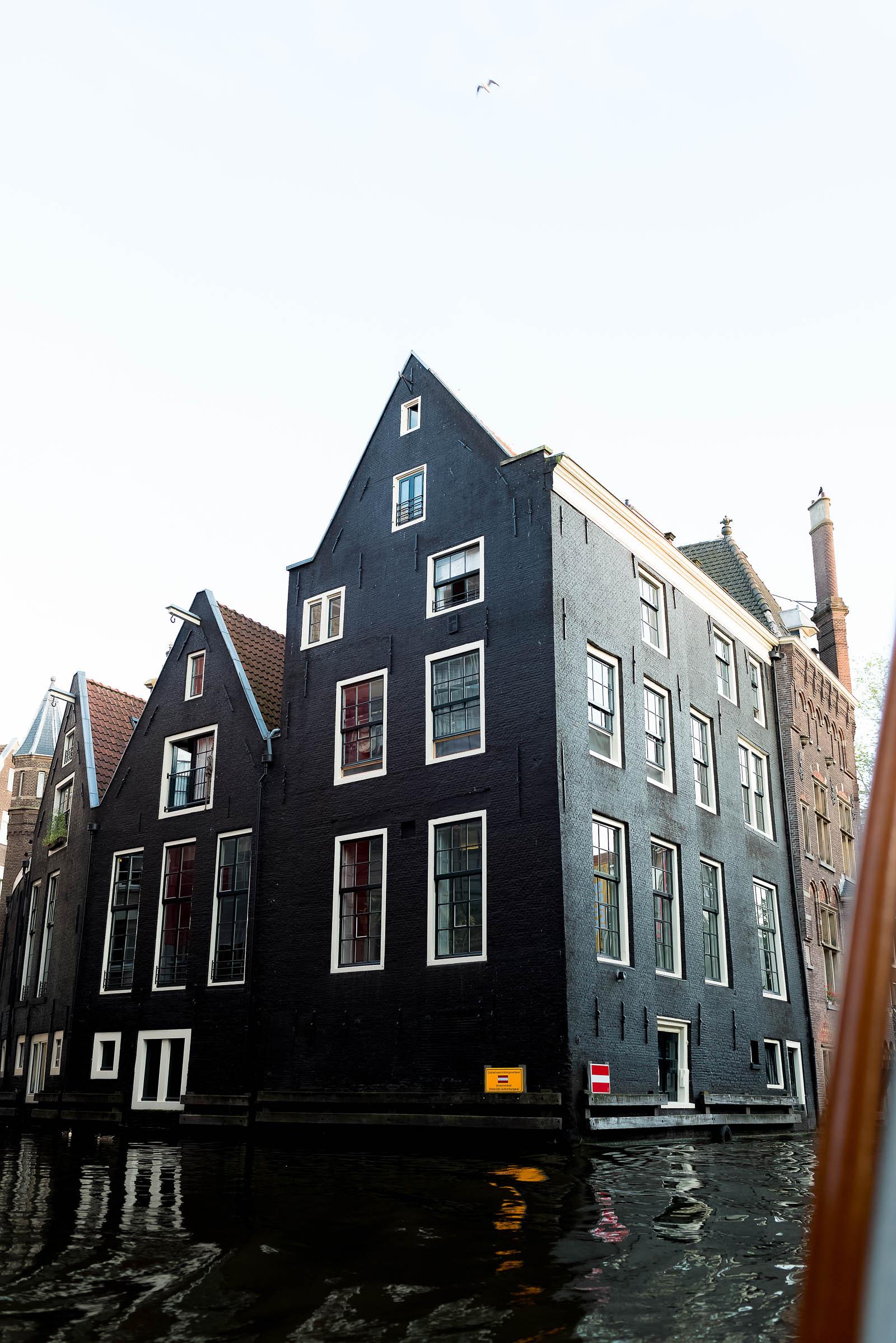 It's truly a feast for the eyes to cruise around Amsterdam!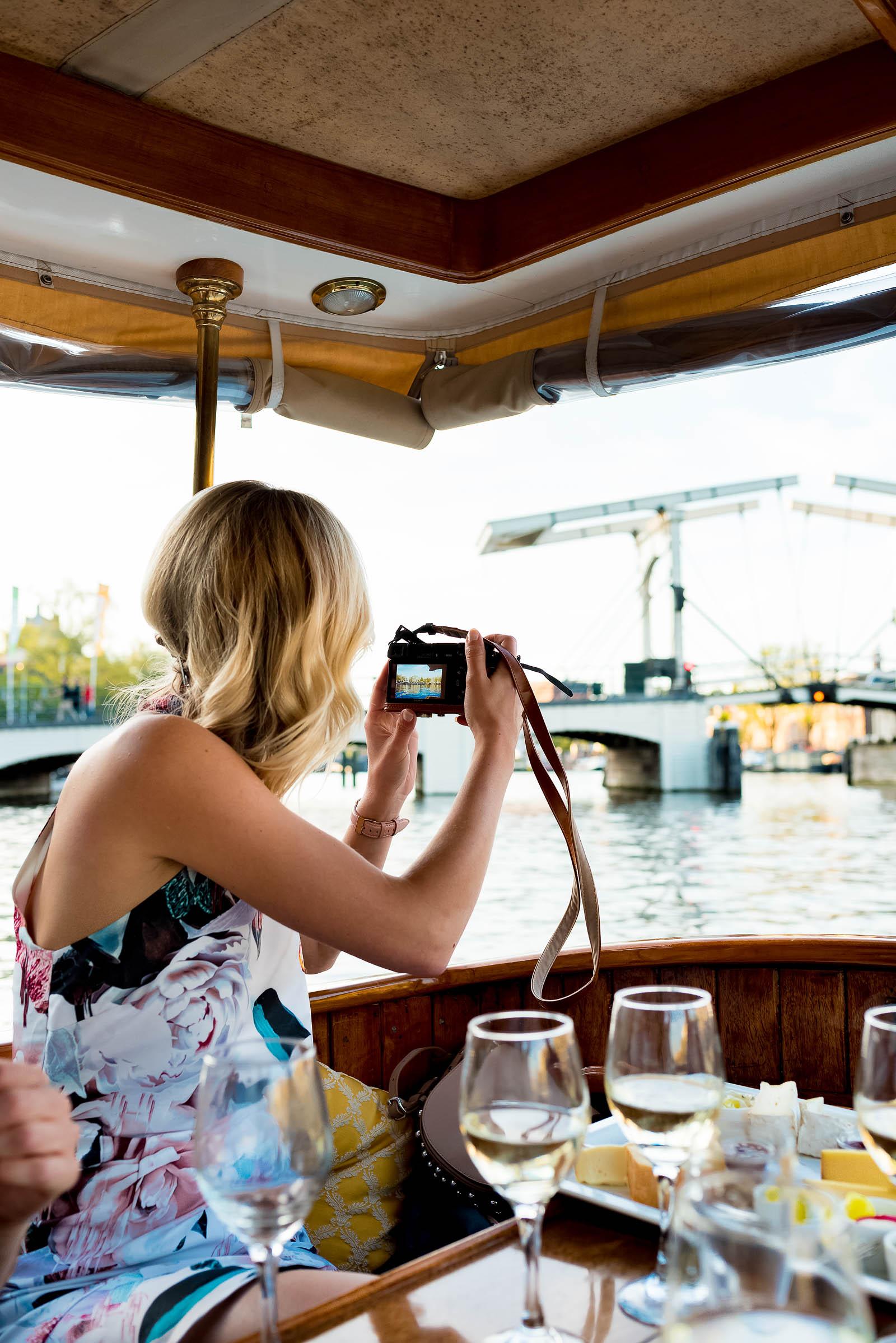 We could NOT stop shooting it!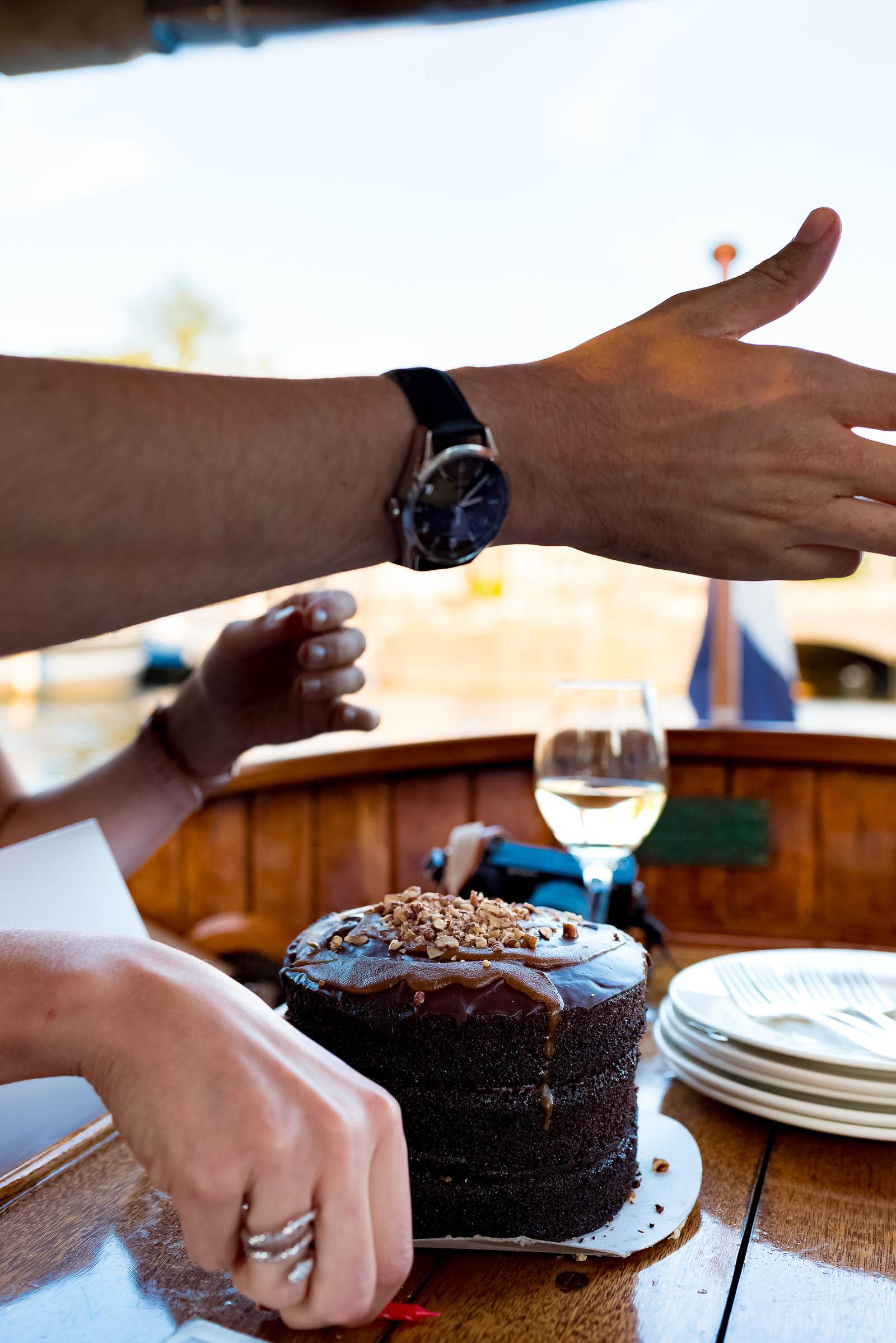 And naturally, at the end of our journey, we celebrated with a little 30th Birthday Cake too!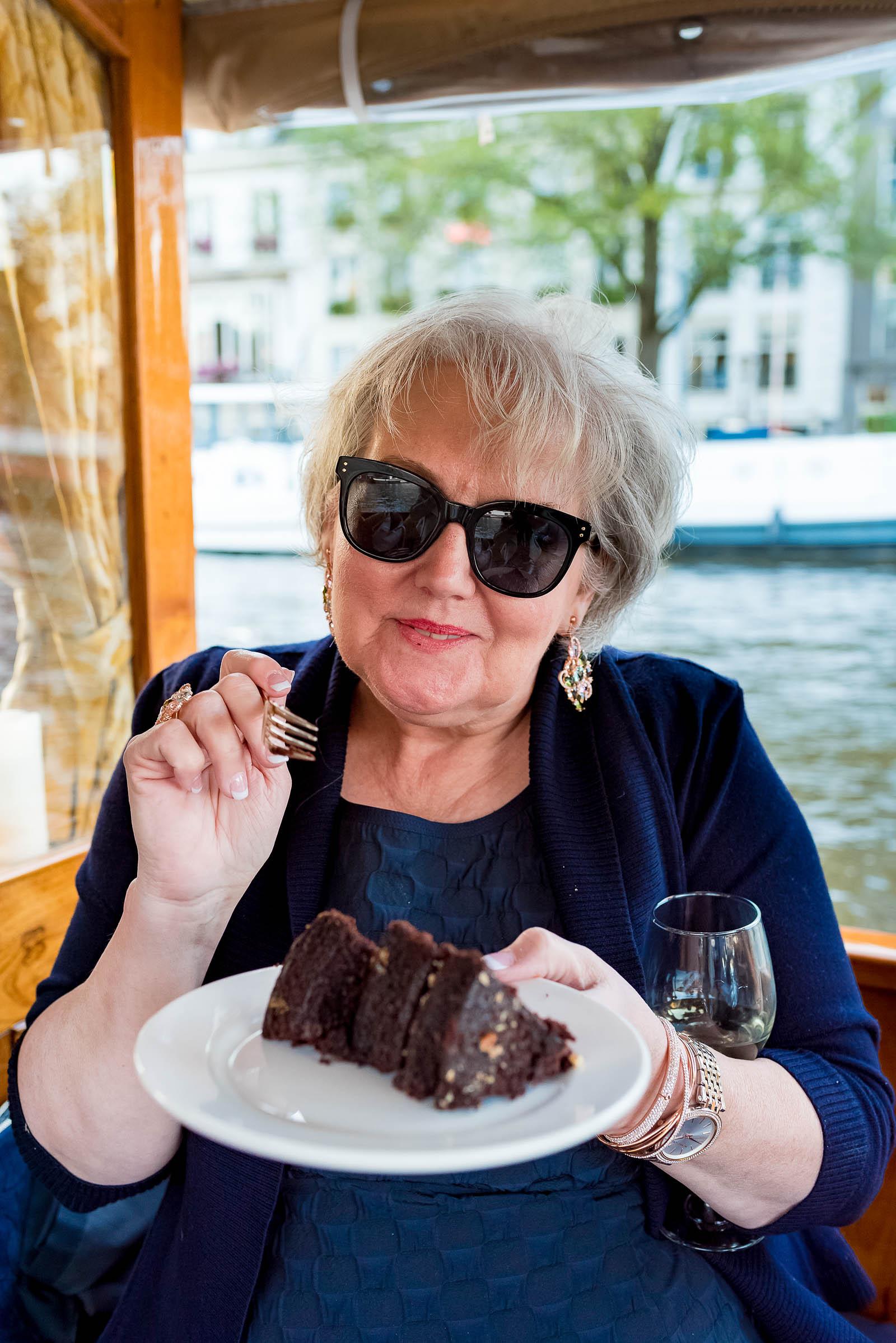 Which made for the perfect gourmet finale to my birthday cruise and what will always be one of my happiest family memories ever!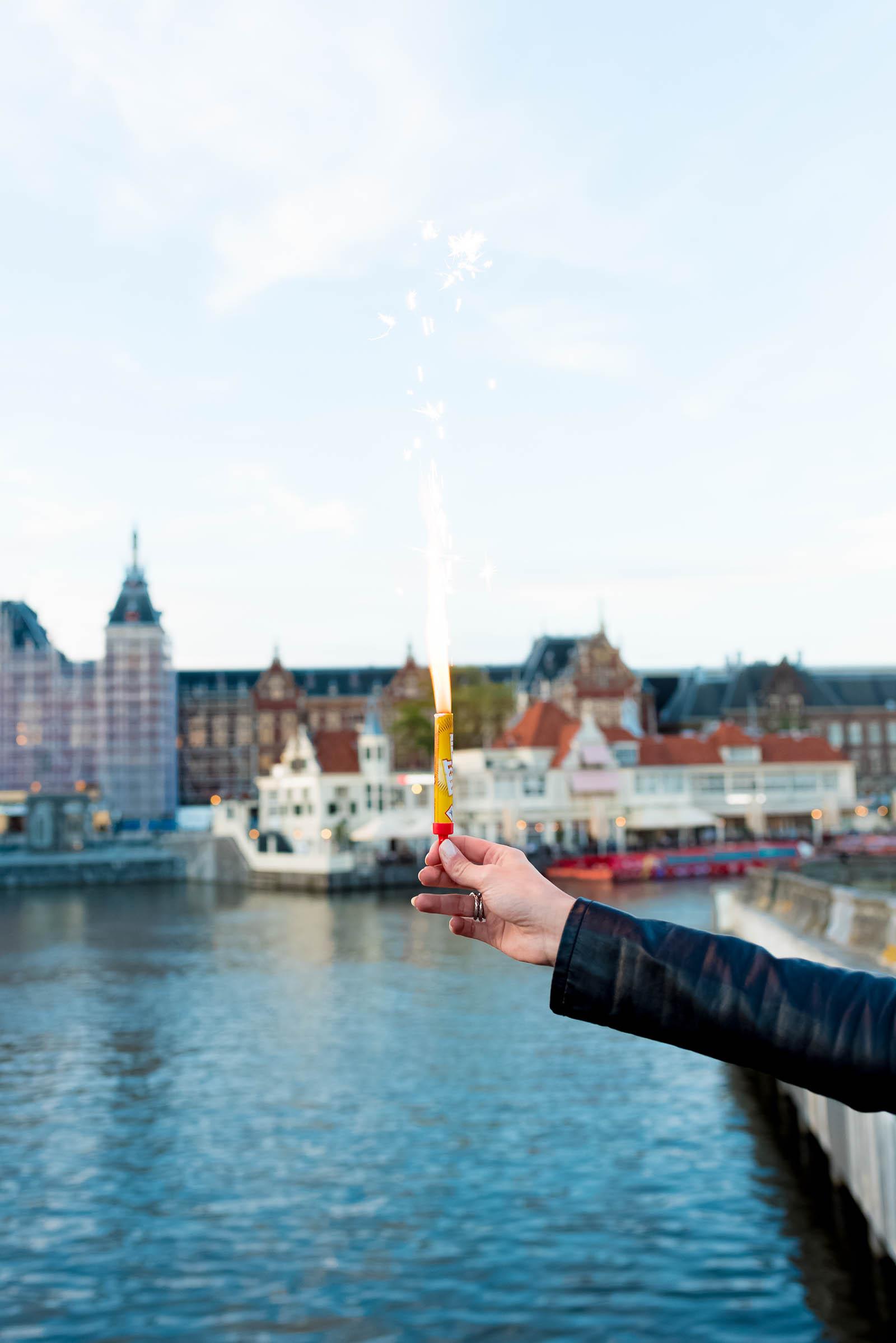 Cheers to such an incredible birthday cruise with my family…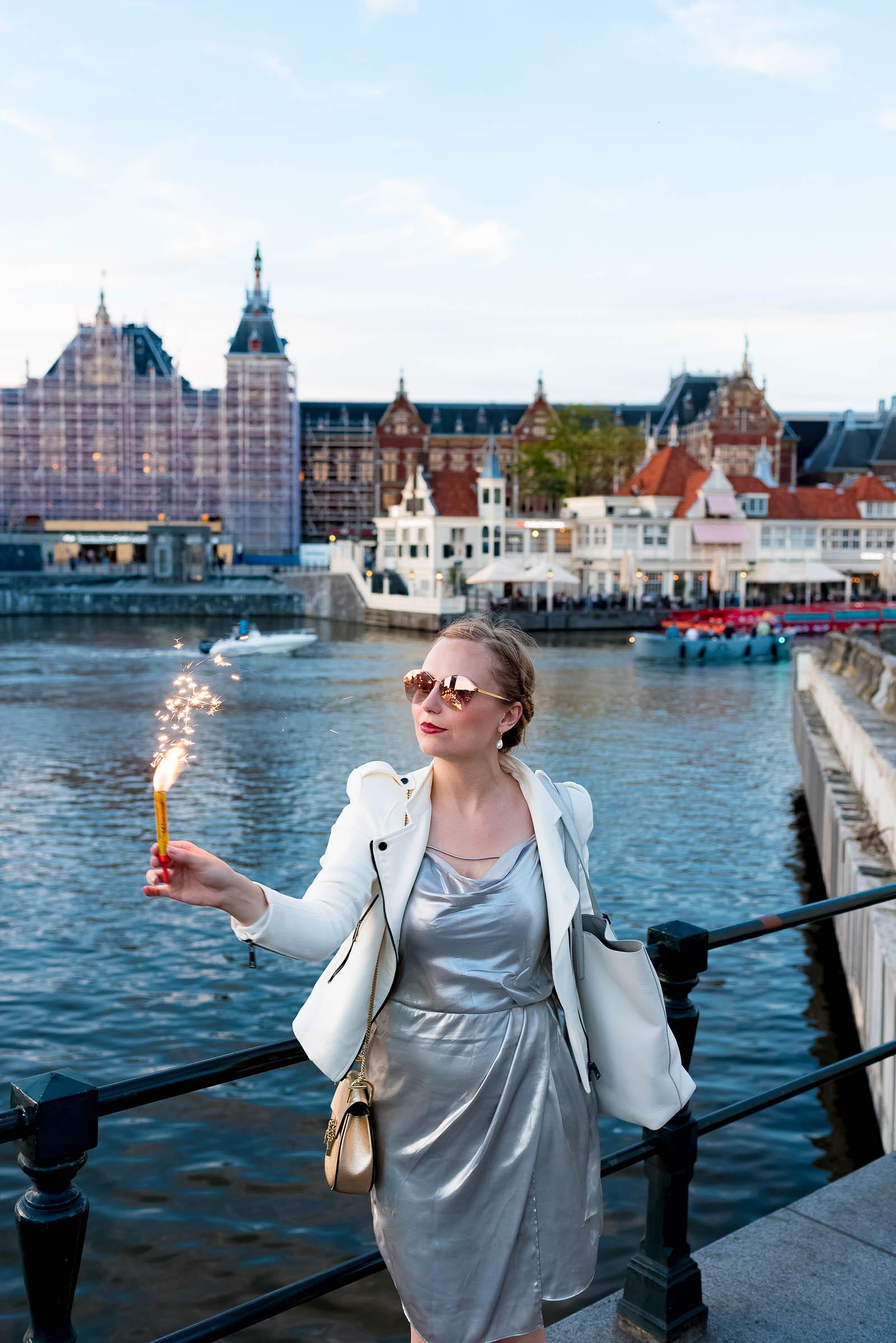 I know it'll be a memory I cherish for a lifetime!