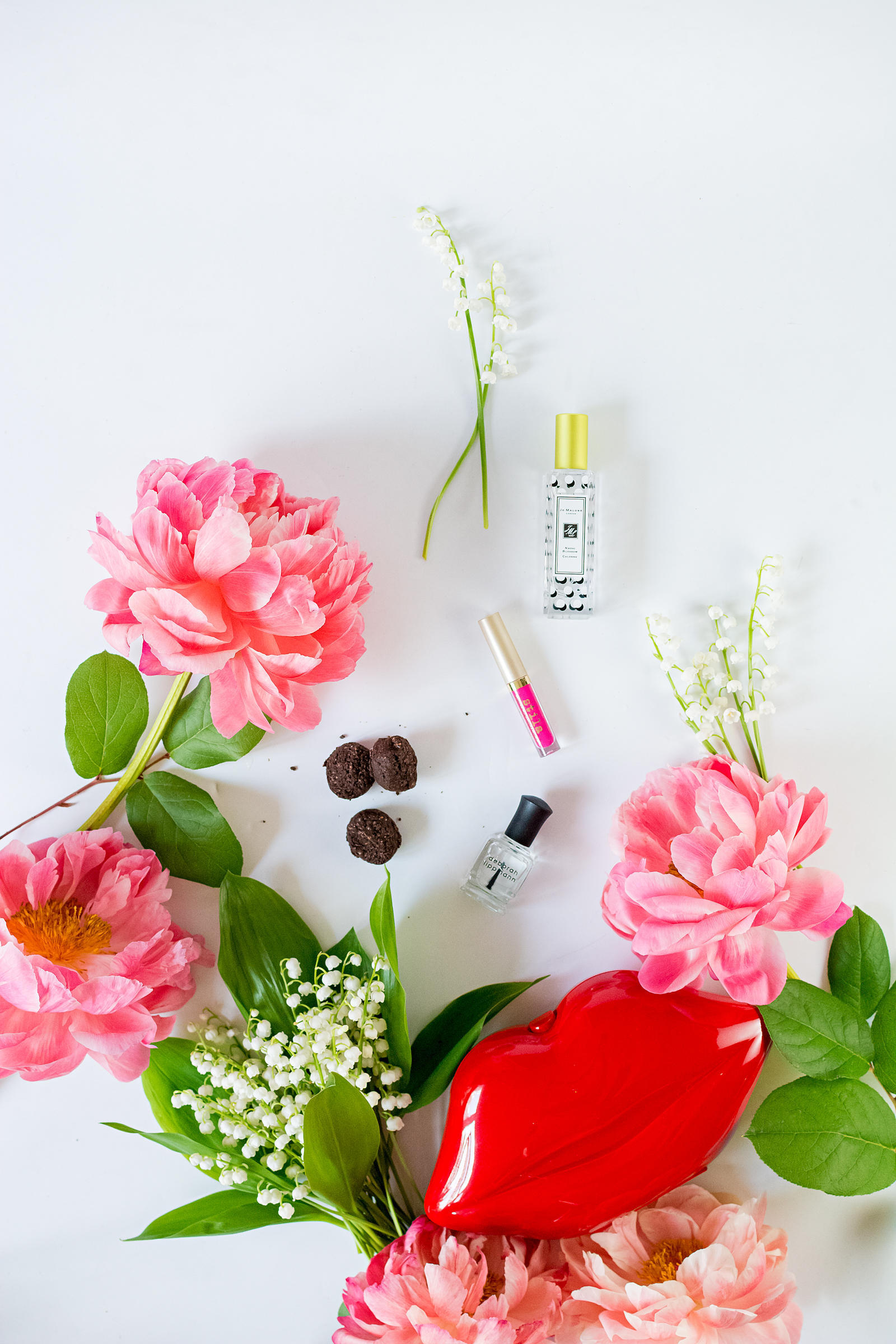 May has got to be one of THE most playful months of the entire year — everything is in bloom, the world is bathed in saturated color, and everyone is ready to have FUN!
And it's a month of great reasons to party! I mean there's the Kentucky Derby, Cinco de Mayo, Memorial Day, National Wine Day (on May 25th!)…
Suddenly everyone is on the go as we all burst out of winter hibernation with an insatiable desire to compensate for the months lost to winter by being outside AS MUCH as possible. We dine al fresco (my favorite patios right now are Dolce Italian, Nico Osteria, Bang Bang Pie, and Big Star), we walk along the new Chicago River Walk or along the lakefront, and we shop at farmer's markets instead of stores.
It's a happy season of activity and fun! Al fresco!
So with that in mind, this month I'm really into things that bring out my playful attitude and that keep me chic on the go (I mean those rosé slushies aren't going to drink themselves…). May really is all about having fun and spending some much-needed time outside.
What I'm Into || May 2016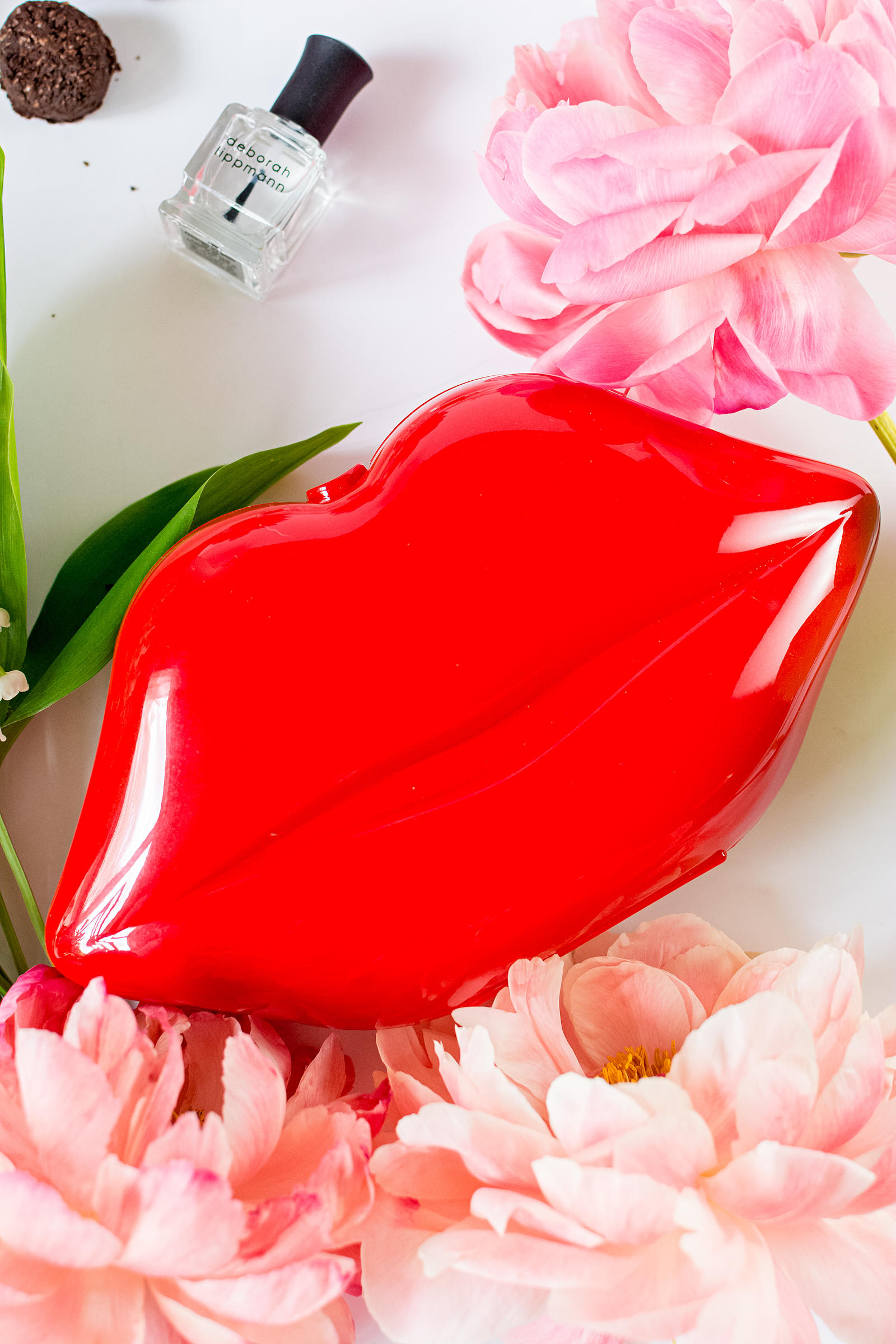 T&J Designs Red Lip Clutch (c/o)
I know I was just "into" another red bag in March but HOW could I not be obsessed with this red lip clutch from one of my favorite brands, T&J Designs? HOW?
Because of my obsession with red lipstick (I even wore it on my wedding day!), it's become something of a trademark for the Sed Bona brand. So the moment T&J Design's founder Jen showed me this new spring line clutch I was smitten.
Absolutely smitten.
The design of this clutch is shockingly practical — it's able to carry more than my beloved Chloé Drew and the lock is good and strong (a plus for a clumsy gal like me who is known for dropping her clutch at parties and embarrassingly picking up the contents all while trying desperately NOT to spill her third glass of wine). There's also a beautiful chain strap I can hook on to covert it to a shoulder or crossbody bag.
I've only had this clutch for two weeks so far but EVERYWHERE I've taken it it's stolen the show. I've already had two close friends order their own (did I tell you it comes in pink too???) and fully expect to be using and loving this clutch for years.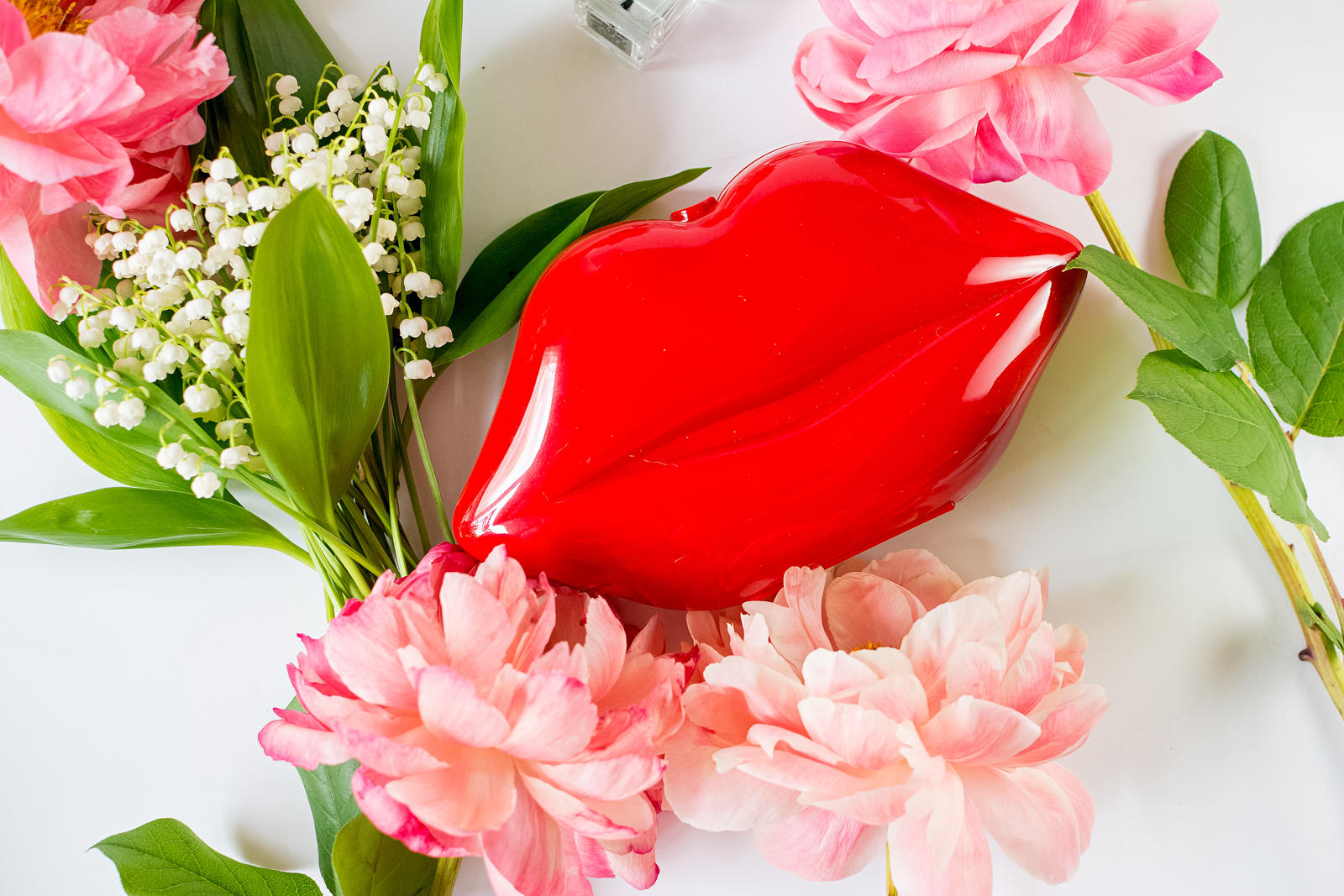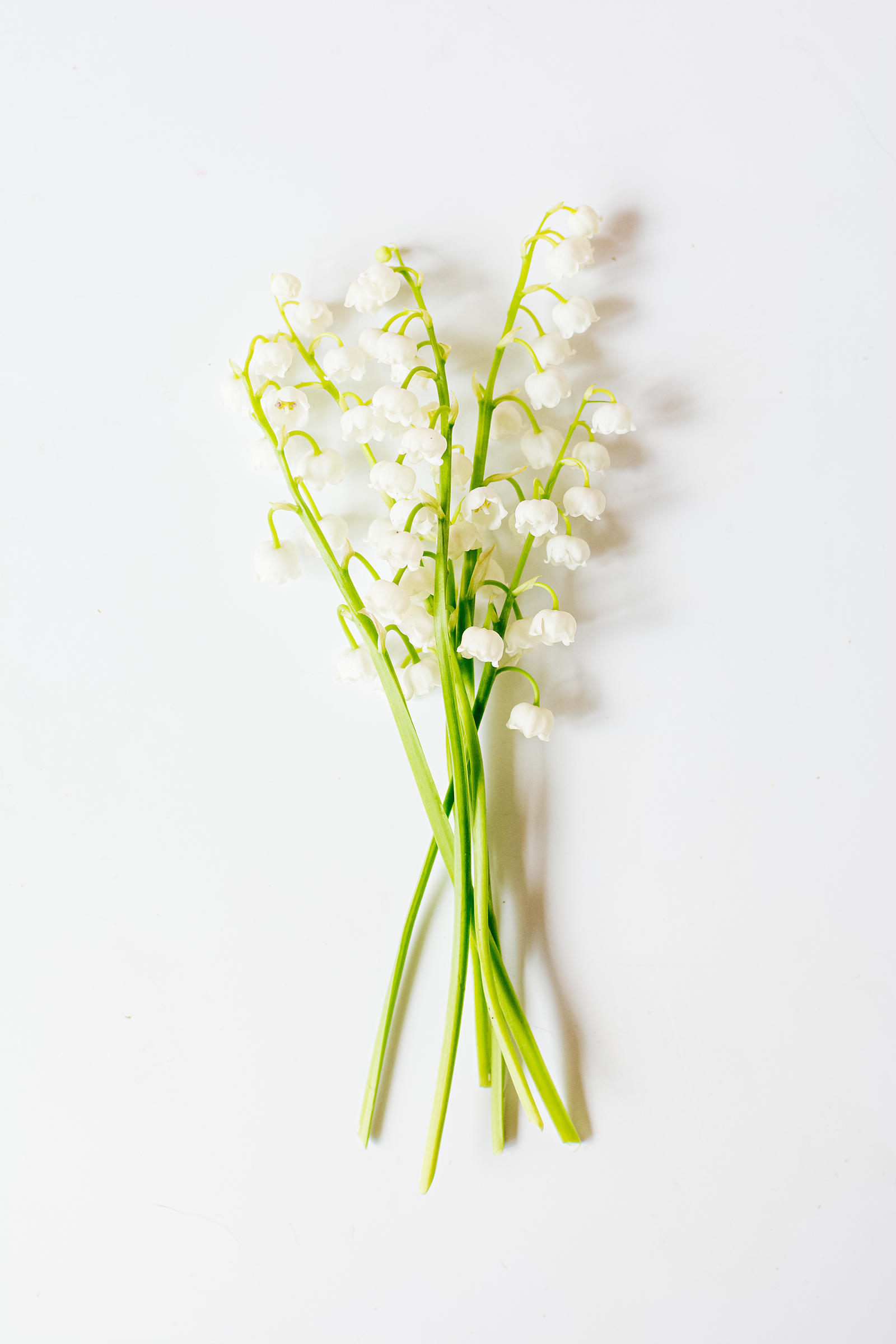 Fresh Lily of the Valley Blooms
Though I only live about a mile or so from the Magnificent Mile, my neighborhood may as well be in a different world. I live in Old Town — home to Second City, North Avenue Beach, and some of the lushes gardens you'll find in all of Chicago. Which means the week of Hubby and I's wedding anniversary, our neighborhood is overrun with wild lily of the valley blooms. I'm addicted to their delicate, heady fragrance and routinely snip bundles from our garden. One small bouquet (even just 6 or 7 stems) can FILL our bedroom with fragrance.
It's gotten to the point where I can't smell any Lily of the Valley scents without thinking of our wedding day.
I wish we could have access to fresh lily of the valley year round (they only bloom for about a week here in the Midwest) but, in a way, knowing these beautiful blooms are fleeting makes them that much more entrancing.
And it gives me something to look forward to every anniversary!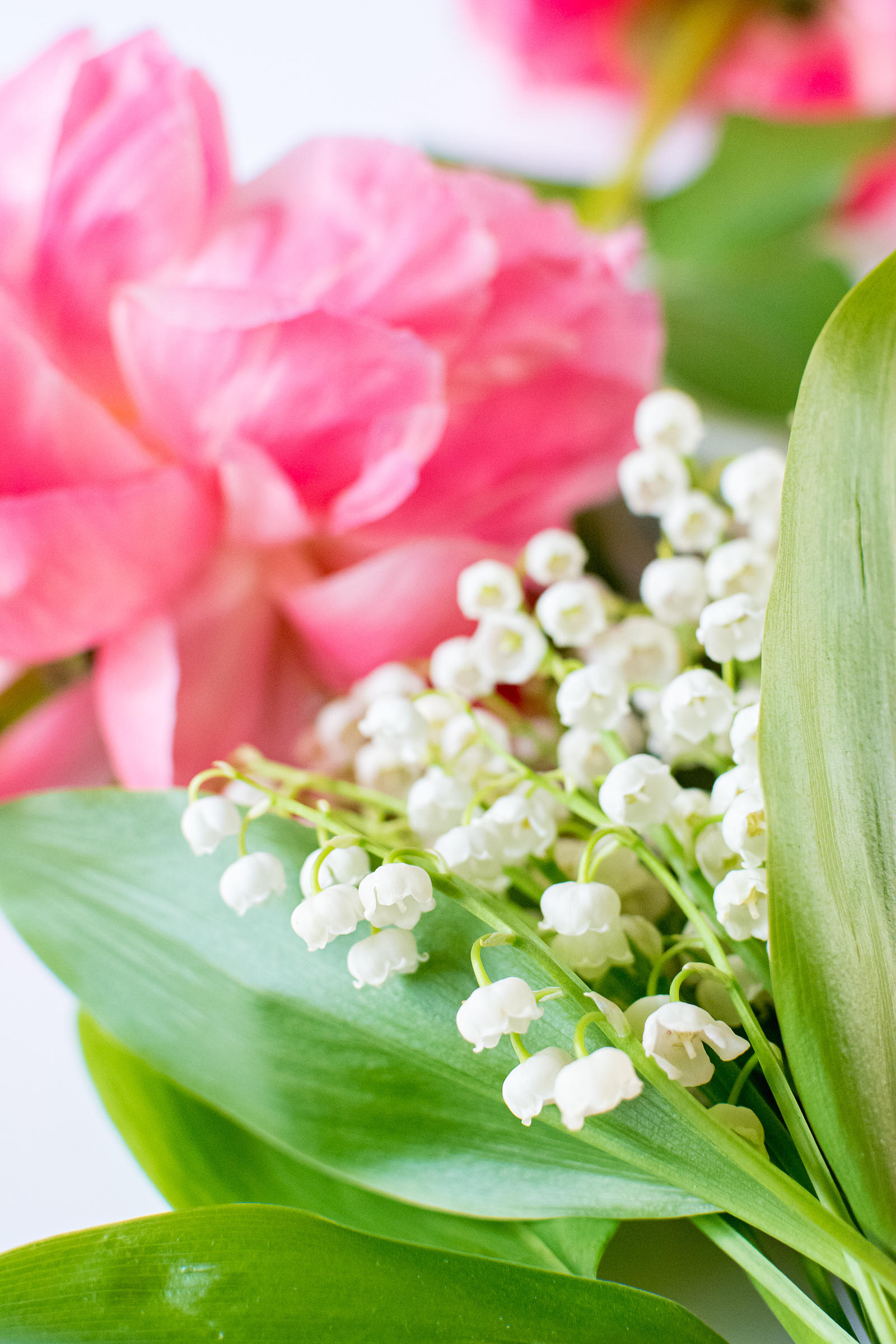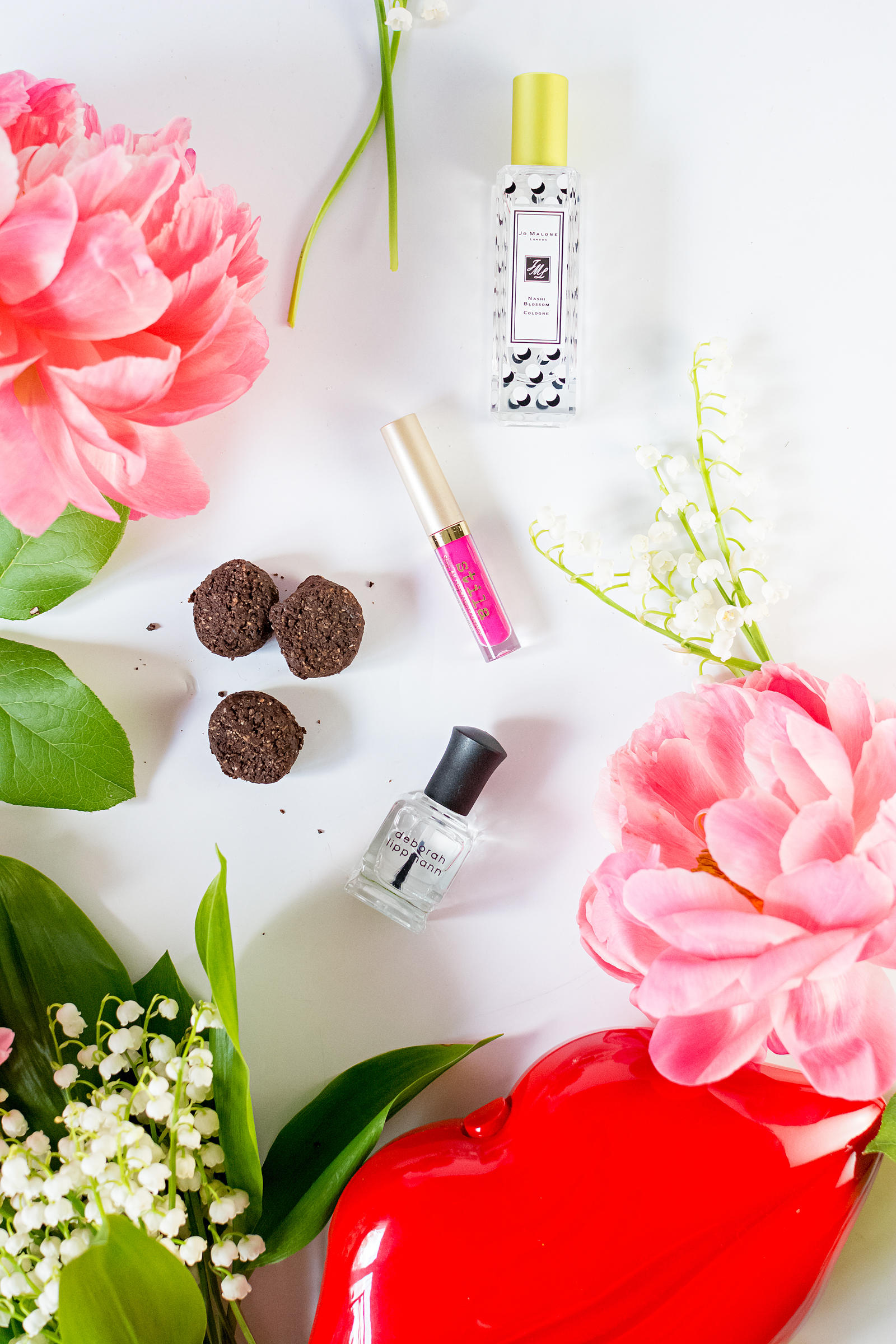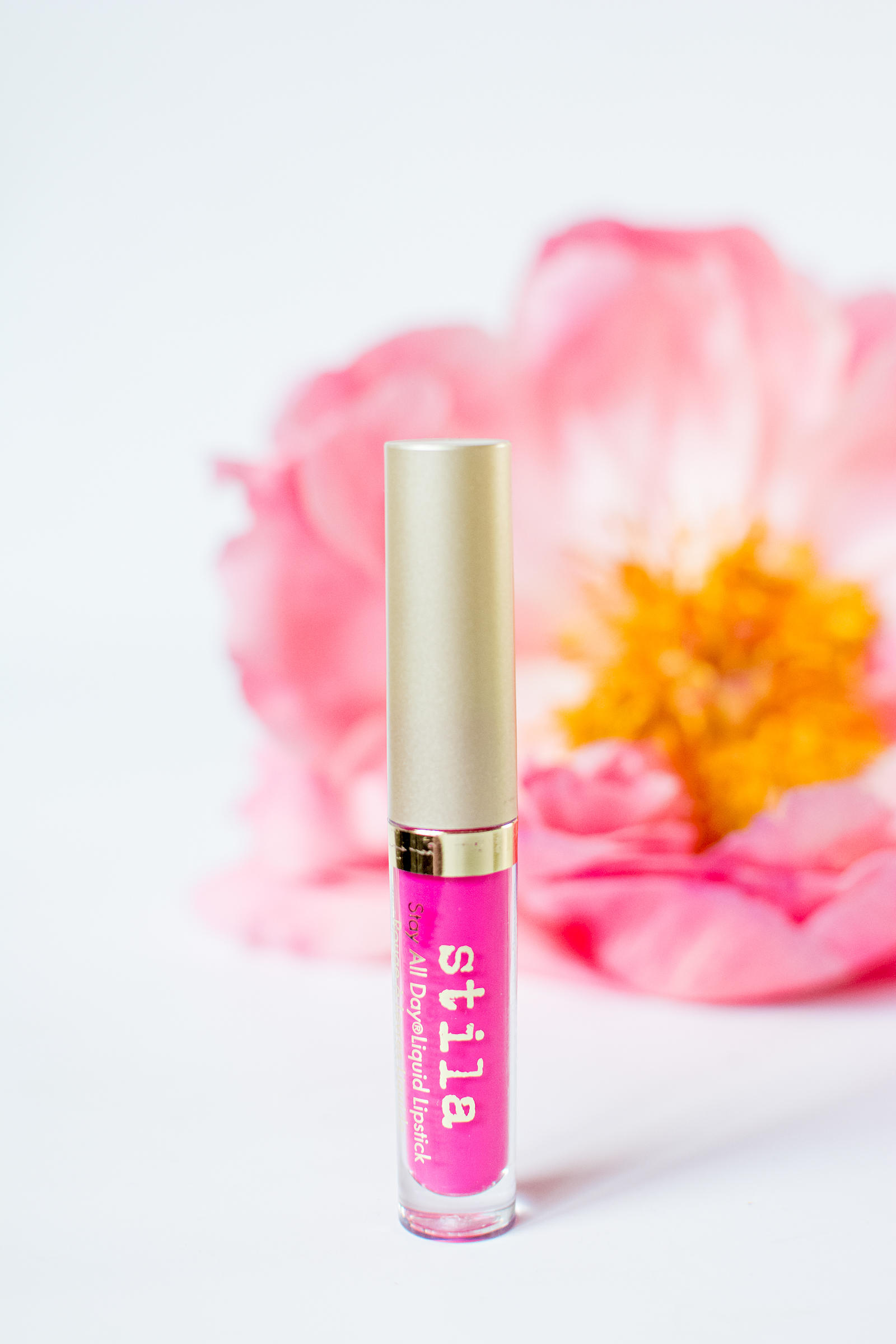 Stila Stay All Day Liquid Lipstick in Bella
The exact same formula as my all-time favorite red lipstick (Stila's 'Beso') but in a shocking yet surprisingly wearable pink. I LOVE this shade. I ordered a small sample tube a few weeks ago since I love the red formula so much and wanted to find something wearable for summer that was less formal than the red.
And this one is a WINNER!
This formula lasts like no other.
Seriously.
I've eaten four-course meals without this lipstick budging one bit. Fashionista AND foodie approved — very few lipsticks can boast that, wouldn't you agree? The formula comes out fo the tube liquid but be quick to apply because once it's dried to a matte finish, it's cemented on, even in extreme summer humidity. Expect to see me wearing this shocking hue constantly this summer (if you follow me on Snapchat you're probably already sick of seeing me wear it — username: Sed_Bona).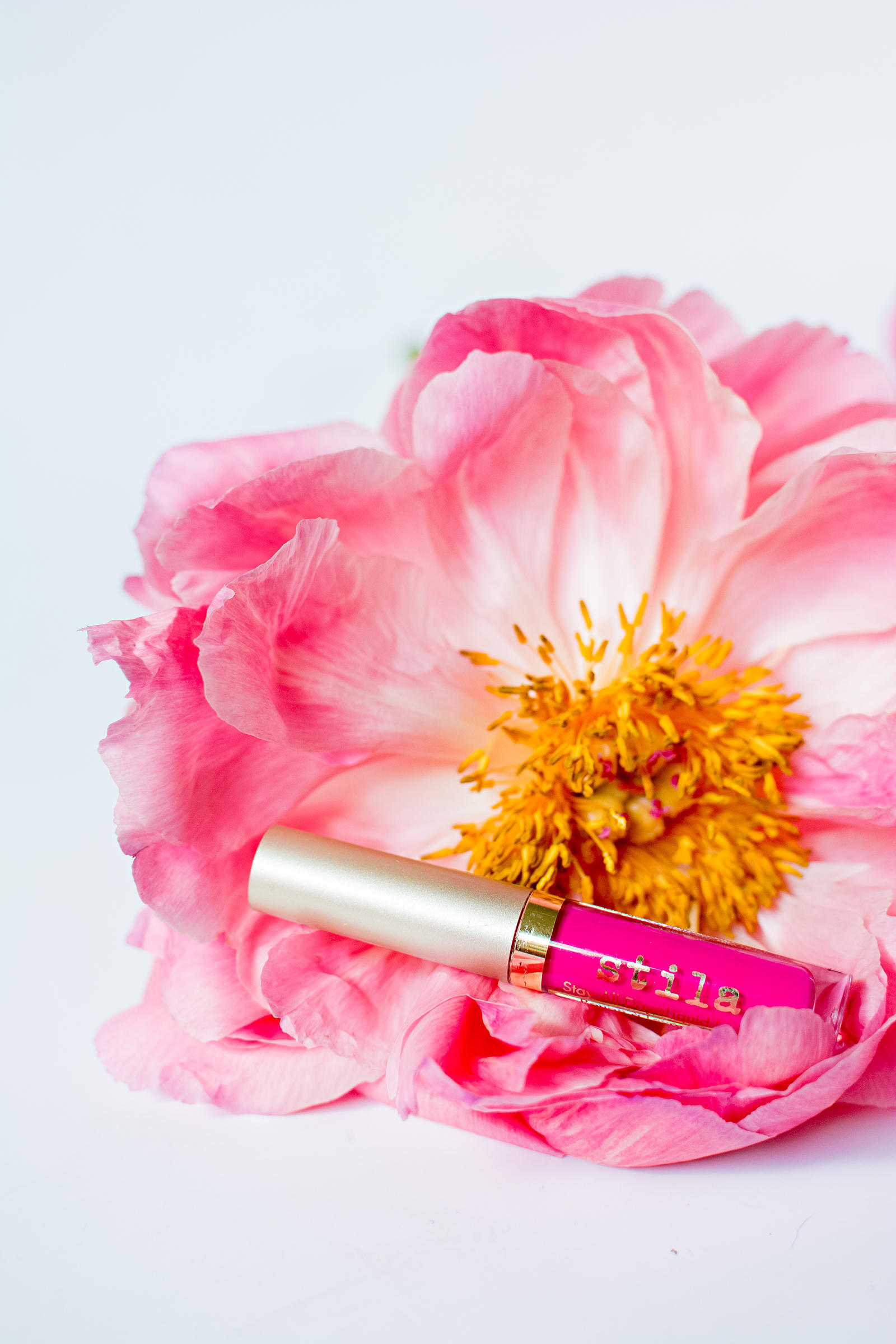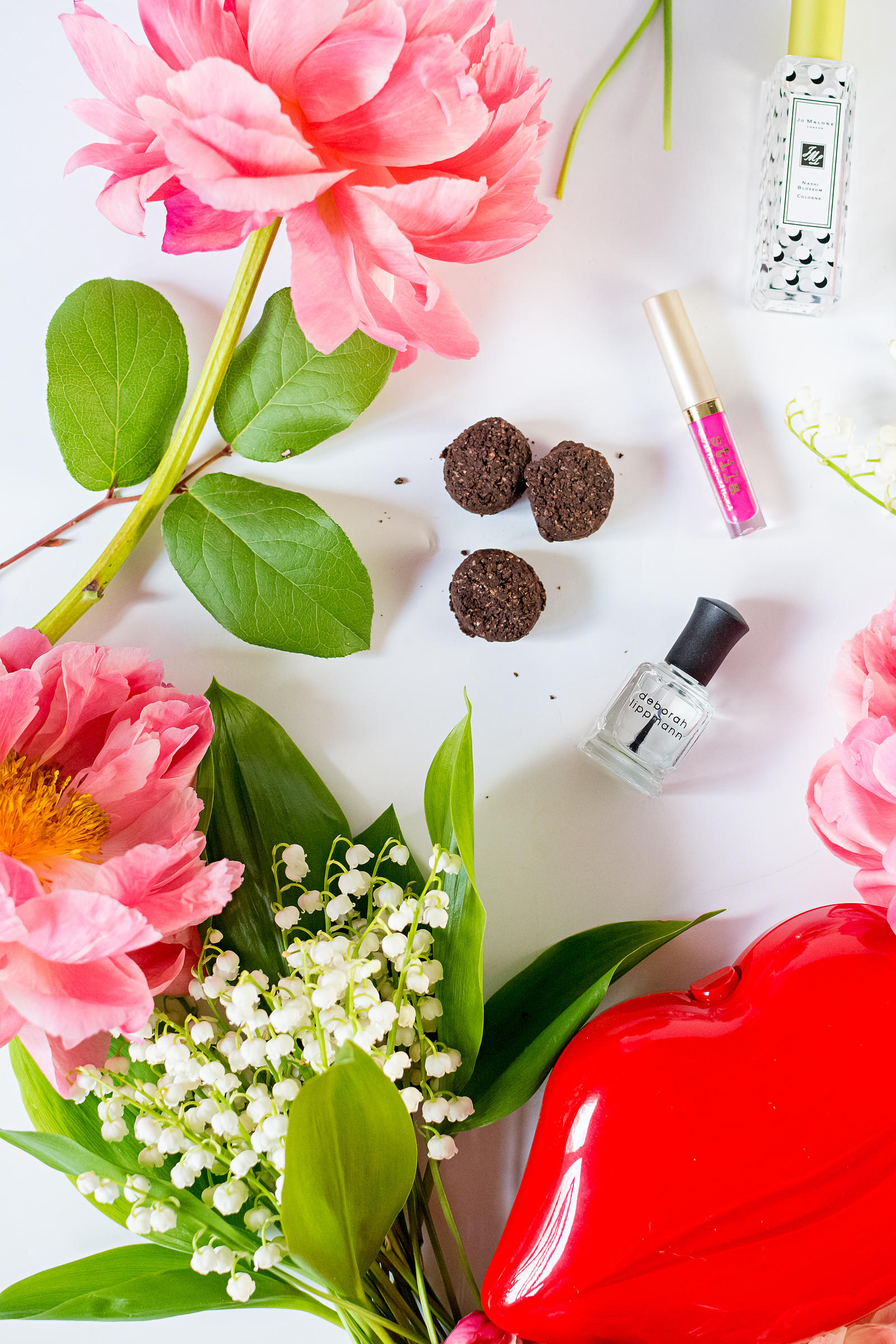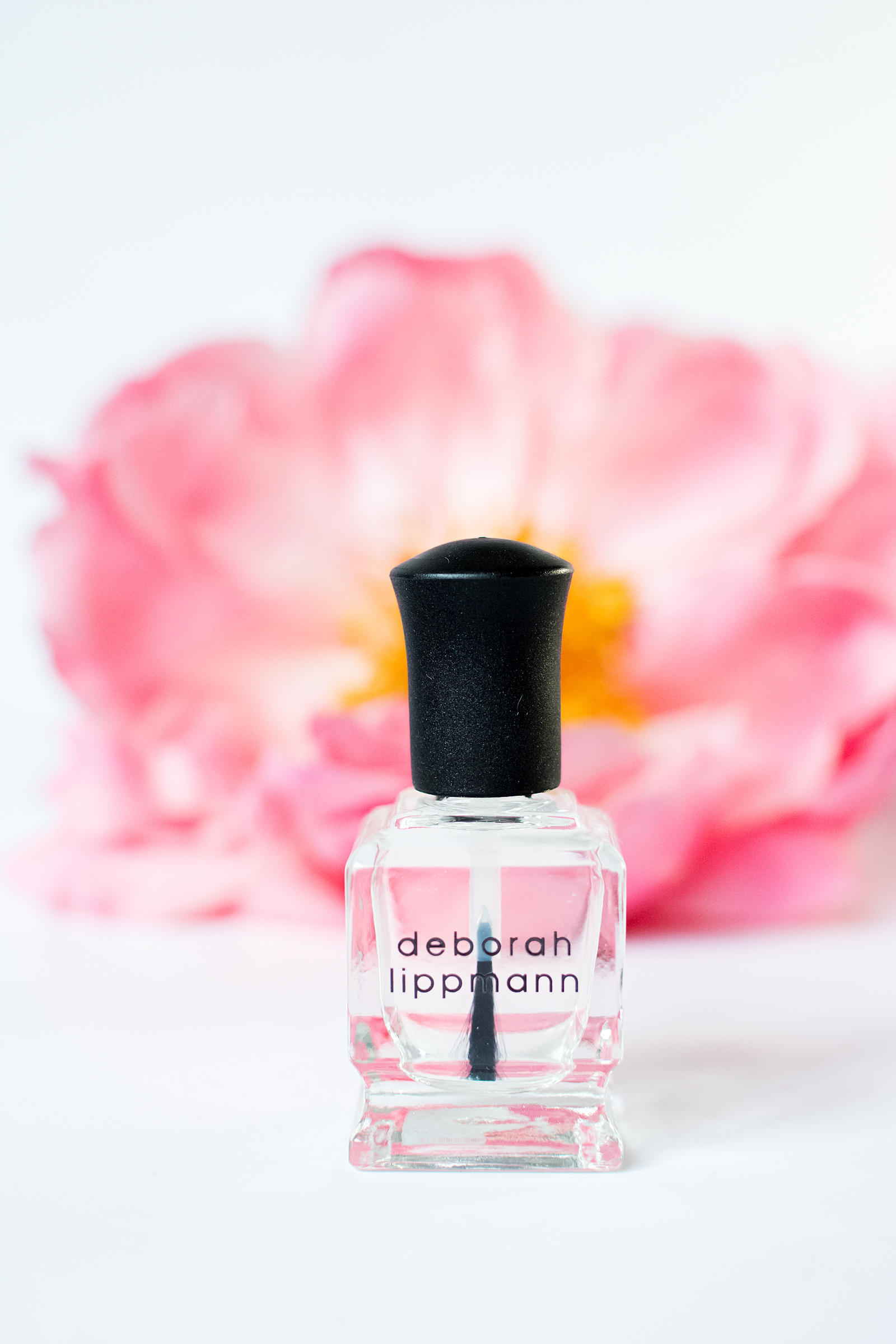 Deborah Lippmann Addicted to Speed Topcoat
I don't know about you but one skill I can't ever seem to master in my adulthood is patience when it comes to waiting for my manicure to dry.
I'm just awful about it.
I paint my nails and three minutes later am playing with lenses on my camera.
Which inevitably leads to chips which inevitably leads to self-induced frustration and a perpetual need to "fix" my manicure in Lightroom after a shoot.
Now usually when it comes to nail polish, I tend to use Nails Inc. and Chanel the most but lately I've been really loving Deborah Lippmann's line. Her 'Amazing Grace' color is THE best white nail polish on the market (I wore it constantly last summer) so when I finished my last bottle of topcoat I finally took the plunge and ordered her quick drying topcoat too.
So far I love it more than any other quick dry topcoat I've tried. Within a minute I can go about my business (delicately but still) with dry nails and the color lasts several days longer without chipping than other similar formulas I've tried.
I think it's safe to say I'm addicted to this 'Addicted to Speed' topcoat!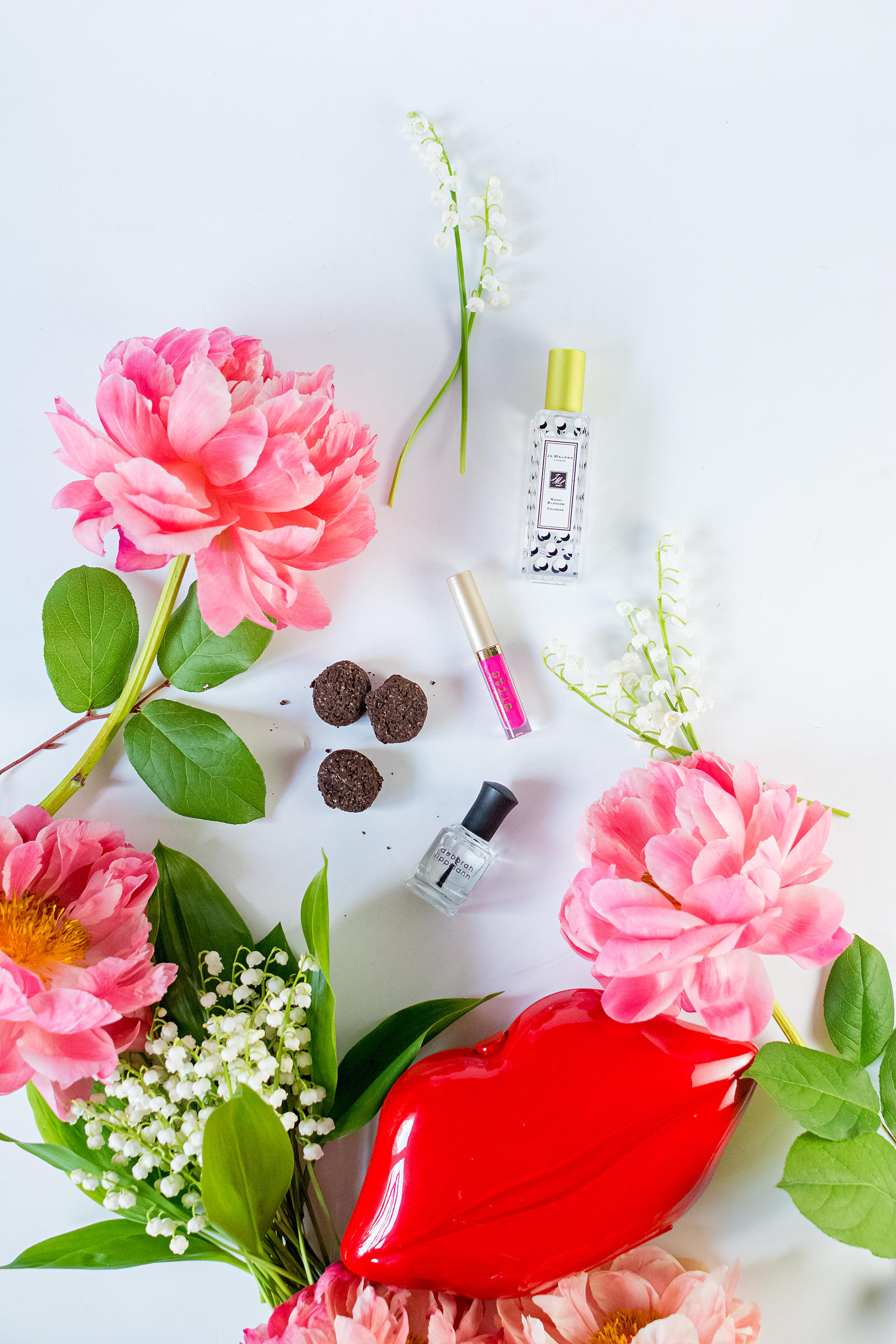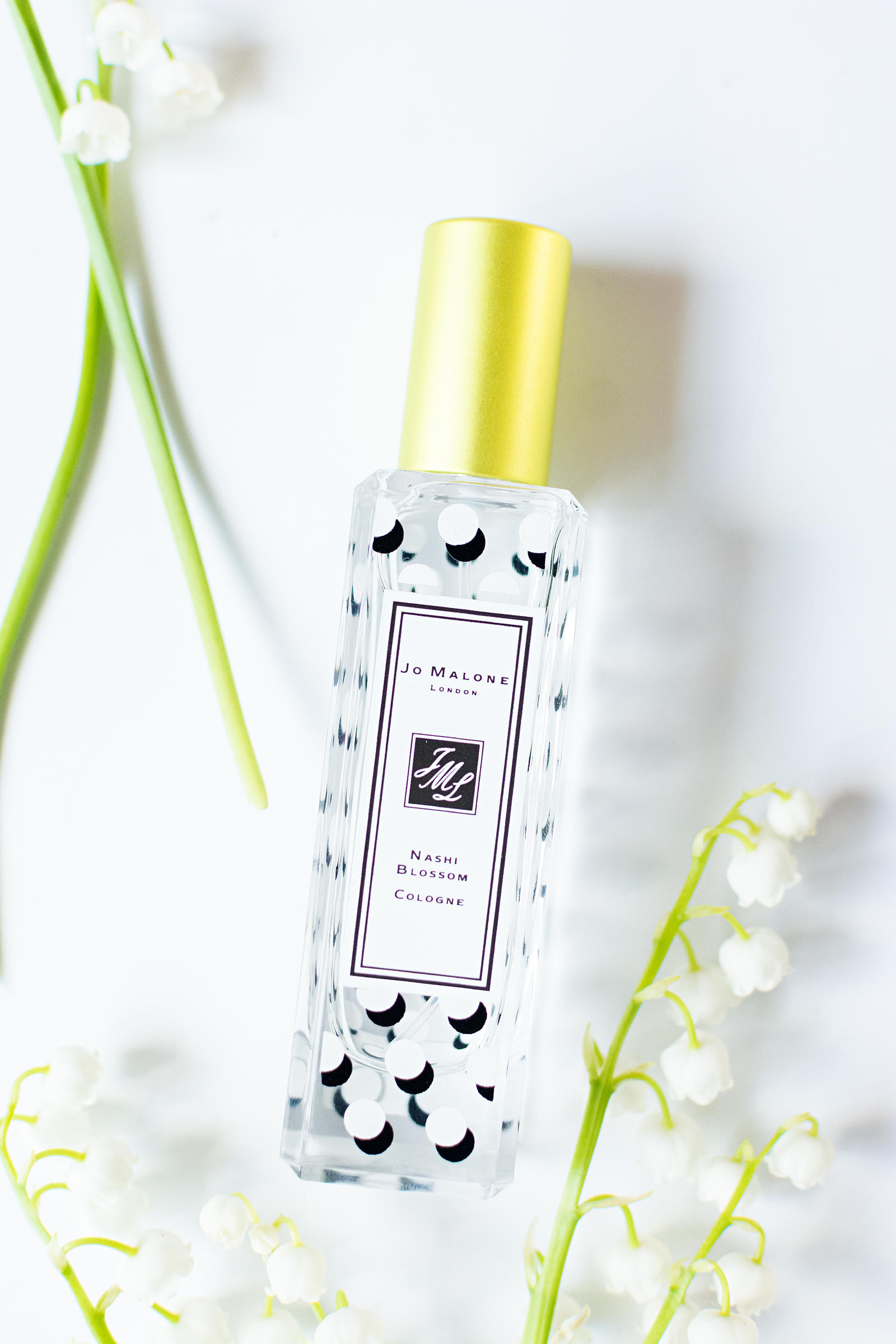 Jo Malone Limited Edition Nashi Blossom Cologne
Jo Malone's most playful cologne to date!
I'm obsessed with just about every fragrance they release (especially their limited editions) and this blend is no exception. It's a strong floral scent but one that's not heavy or cloying. It's easy to wear and bright — very similar to a lot of other popular scents on the market right now but with Jo Malone's characteristically unique spin.
This scent has a lot of longevity on my skin (actually an impressive amount of longevity — I sprayed it on before bed last night and can still smell it on my wrists 12 hours later!). And it layers beautifully with some of Jo Malone's other fragrances, especially February's limited edition Carrot Blossom & Fennel (read more about my favorite Jo Malone fragrance combinations here).
And how cute is this bottle? It's one of the most charming limited edition designs Jo Malone has released yet — be sure to test it out for yourself before it sells out! If only because the bottle looks très chic sitting on a vanity.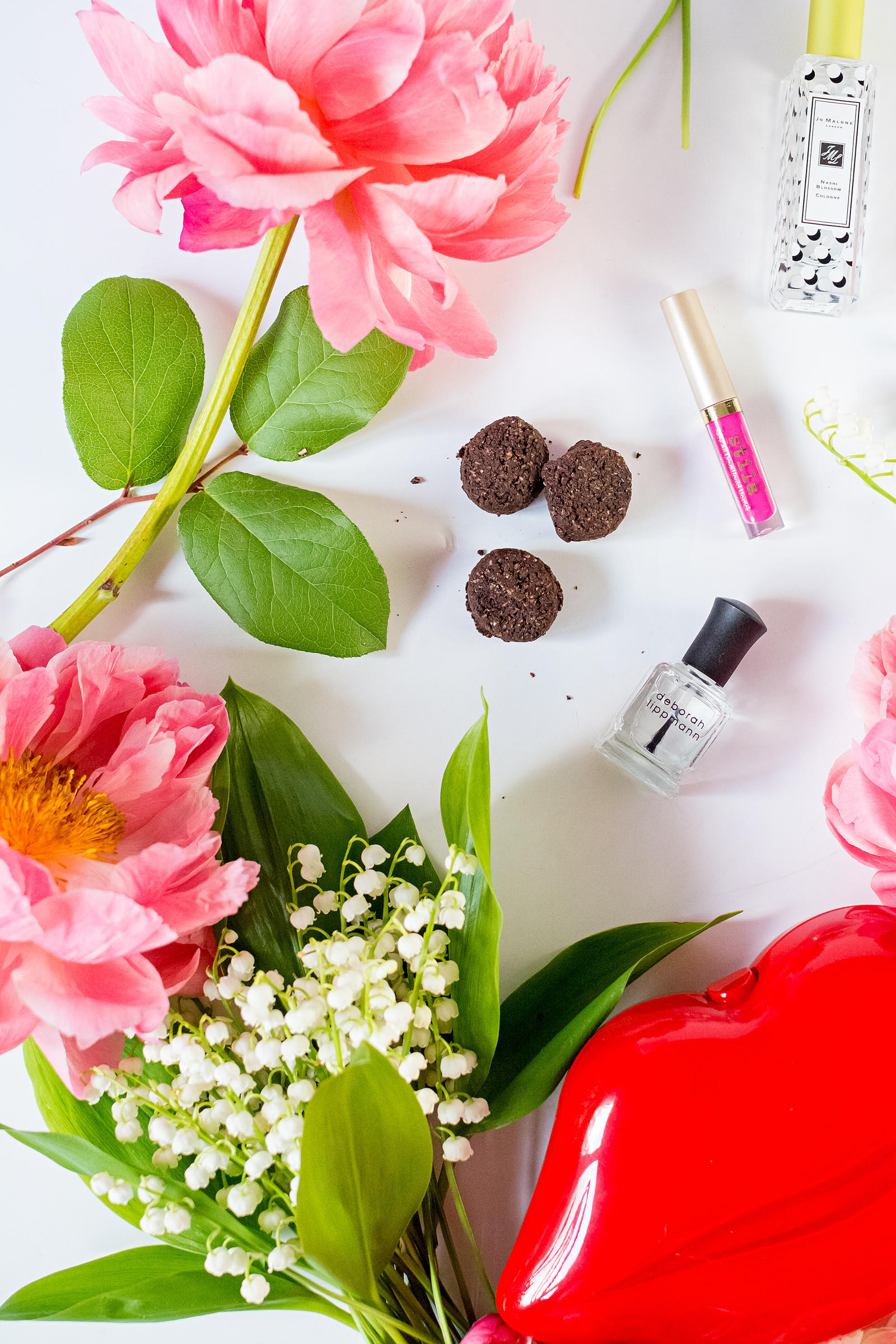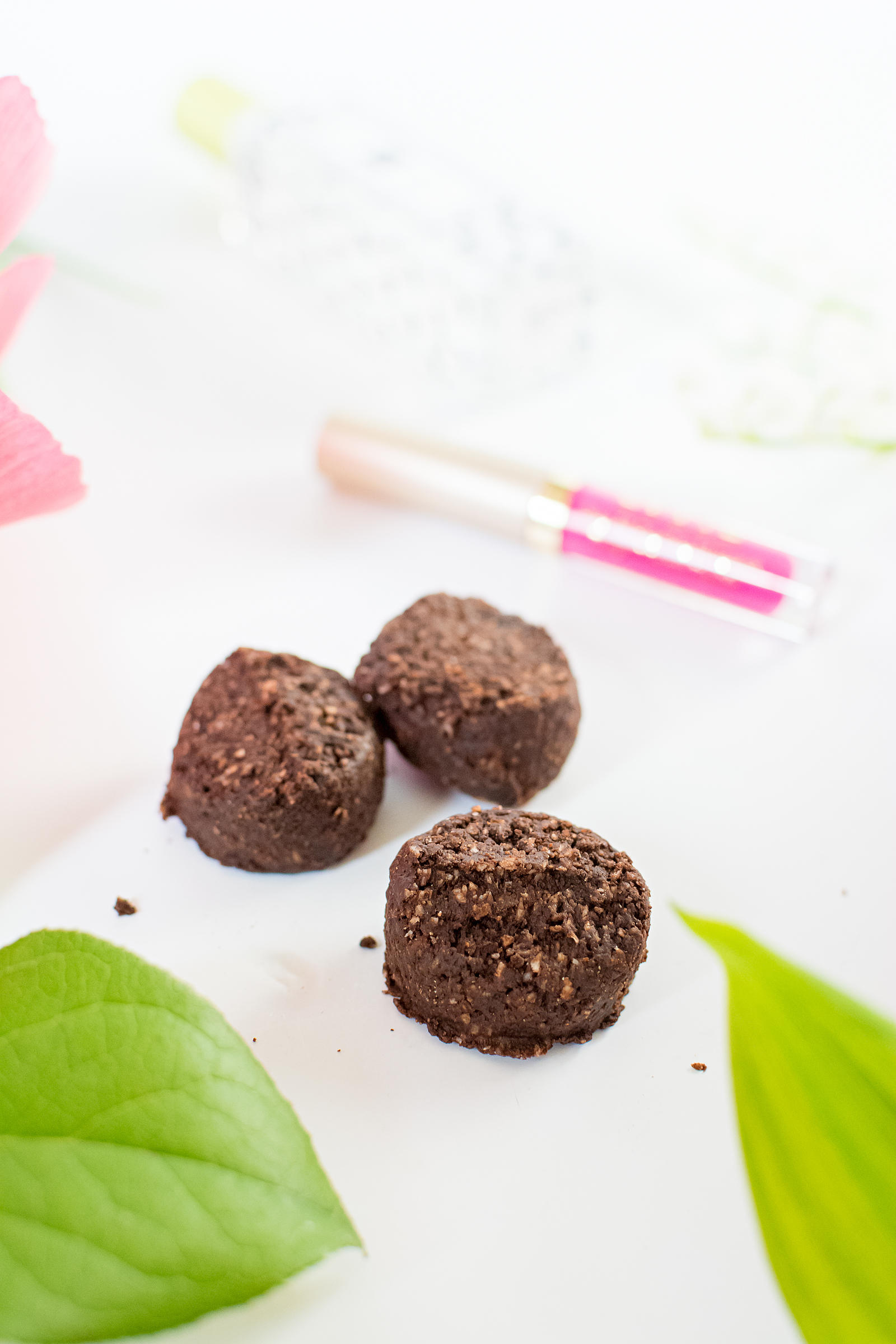 Hail Merry Dark Chocolate Macaroon Merry Bites
As a foodie through-and-through it's be blasphemous for me not to include some food in this post too and these little chocolate bites are pretty obsession-worthy in their own right.
These are easily one of the most satisfying healthy desserts you can buy!
I first discovered these macaroon bites when I was cutting down on sugar before my wedding in spring 2013. They're rich, surprisingly delicious and yet vegan, gluten-free AND kosher. They contain no refined sugars and yet somehow still manage to taste almost as good at my Hacked Gourmet Brownies. Two macaroons have only 7 grams of sugar PLUS 2 grams of protein. Not bad for a small, dehydrated coconut macaroon, wouldn't you say?
I've been addicted to them for three years now and don't see my love waning anytime soon. They're always the snack I recommend whenever someone asks me for healthy on-the-go desserts for when a wicked sweet-tooth strikes. At the very least they're a far healthier dessert than most other options and extremely portable!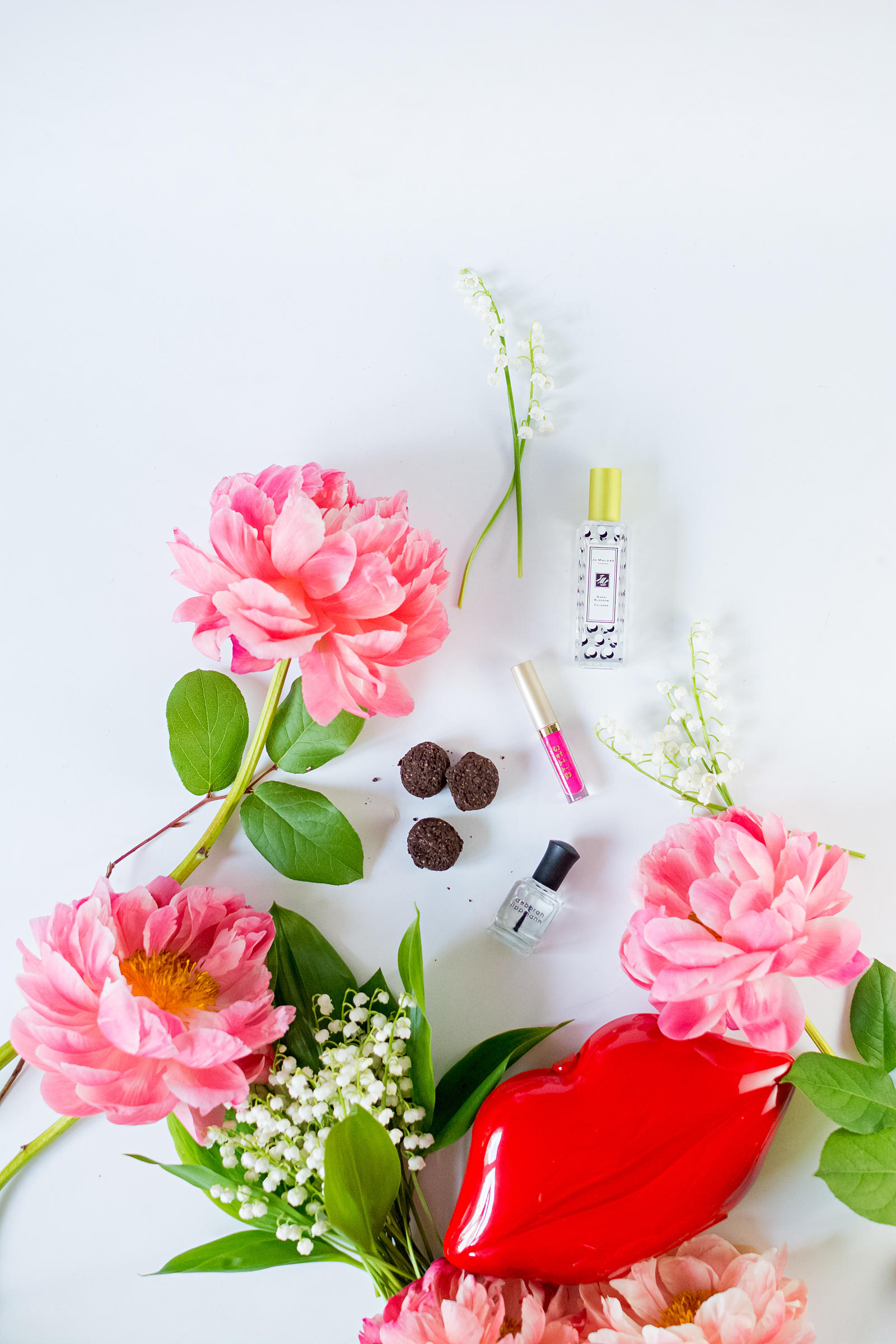 What are you INTO this May?