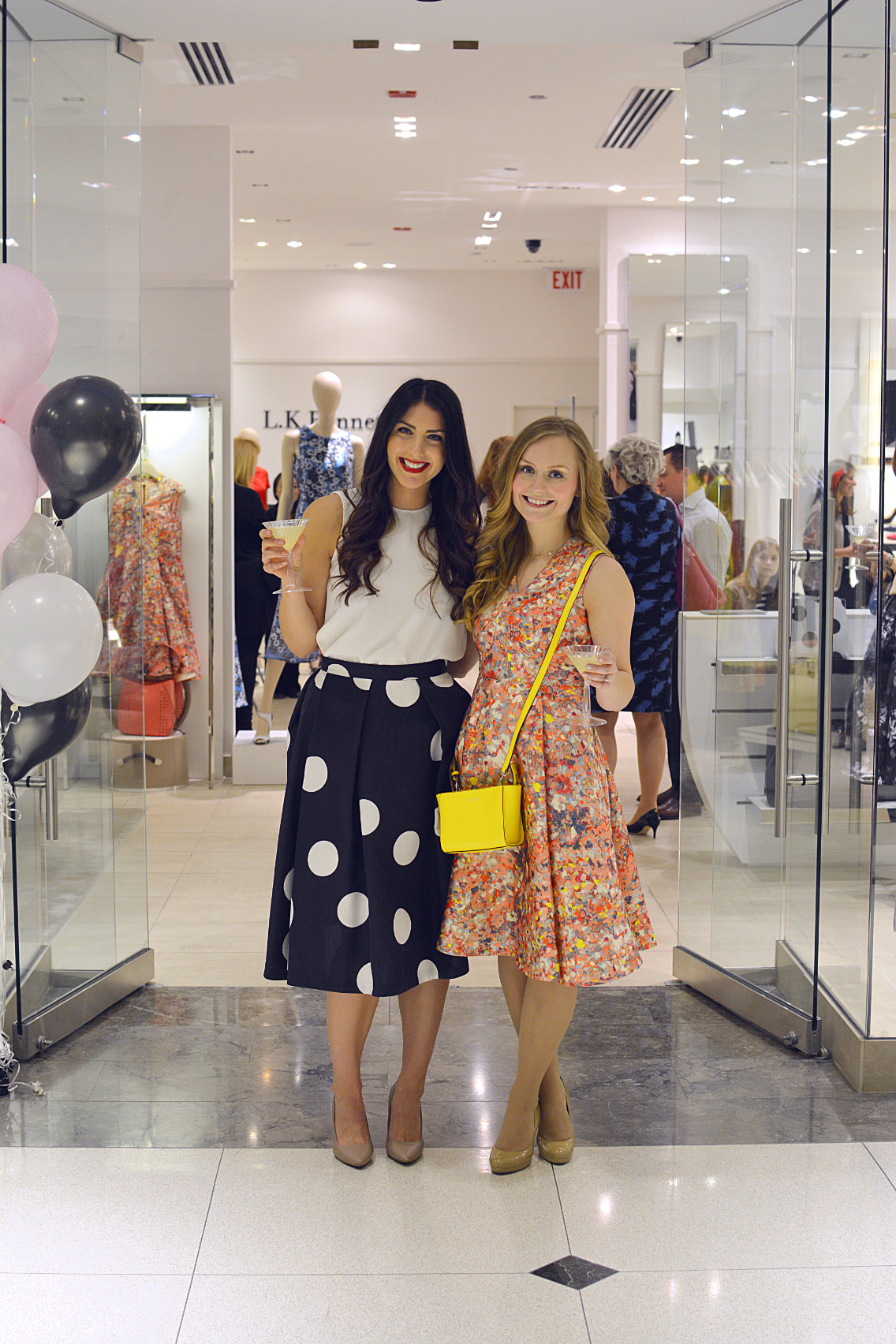 Last Friday I had the grand pleasure of hosting my first event with Jules of Jules a la Mode at the LK Bennett store in the 900 Shops off Michigan Avenue.
It was a true "pinch me, I must be dreaming" moment if there ever was one — if you had asked me when I began this blogging journey which brand I dreamed of hosting an event for the most, I would have immediately answered LK Bennett.
I've talked several times before (here, here and here) about my deep love for the brand. It was Kate Middleton's taupe Sledge pumps which first hooked me in 2011 and I've been addicted to the label of high-quality staples ever since. But most women in Chicago are unfamiliar with the British brand (despite counting the Duchess of Cambridge as a customer) and I'd always wanted the opportunity to share what I love about their pieces with the Windy City.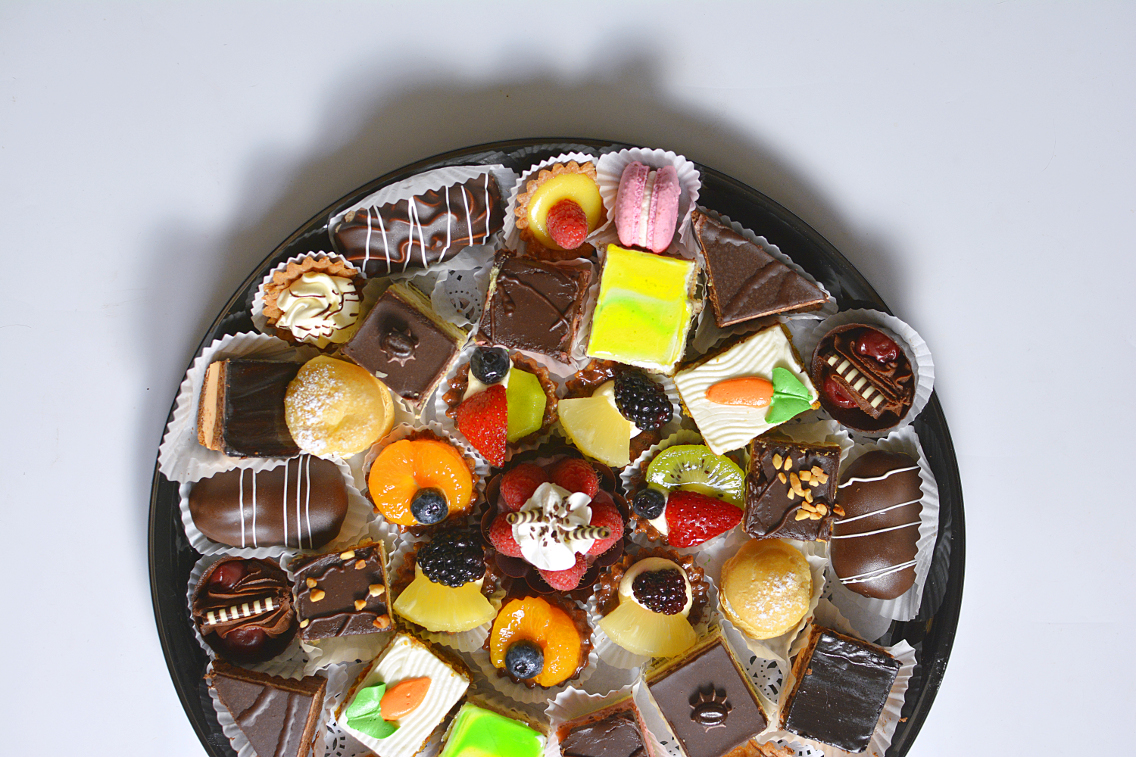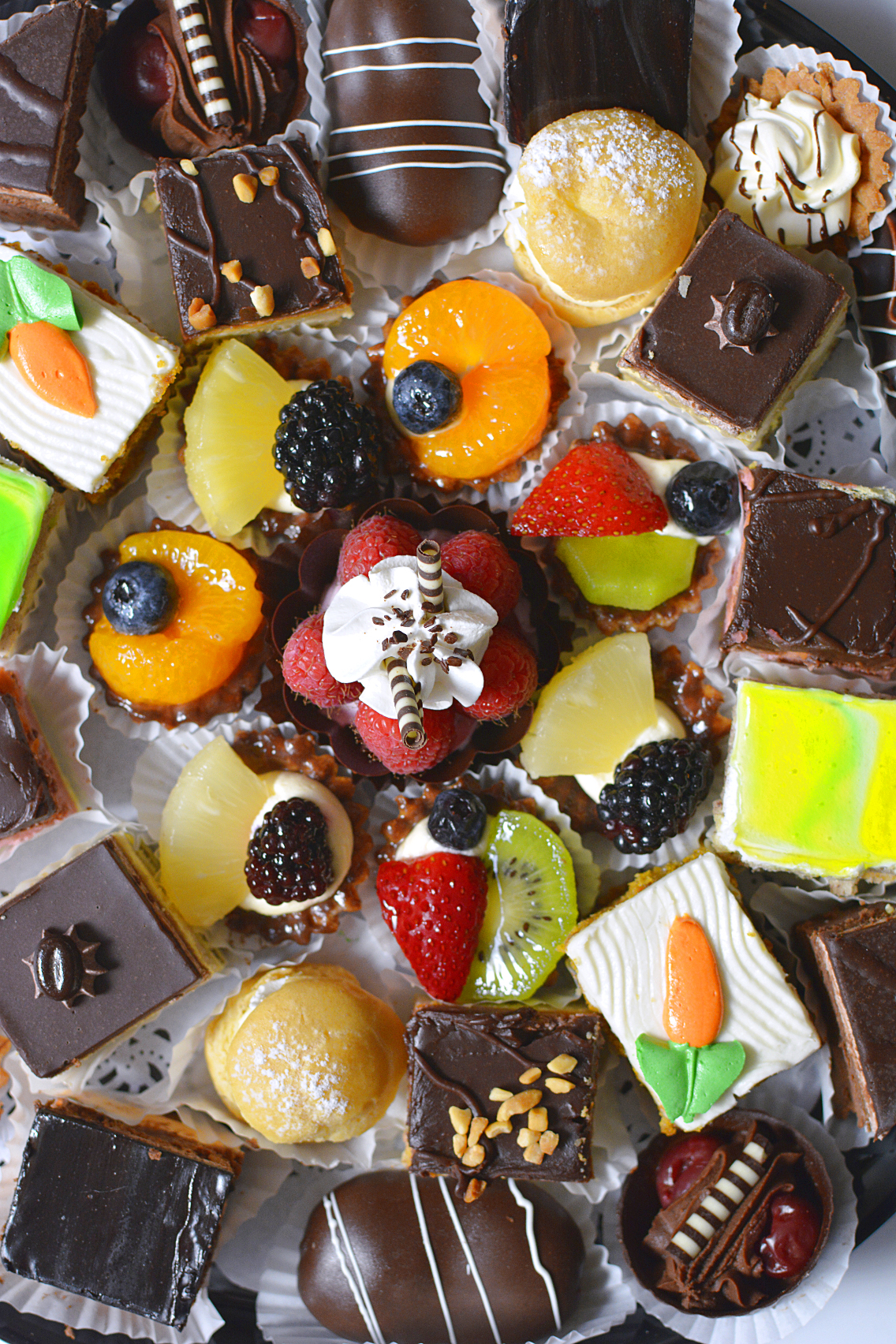 The event turned out beautifully with well over our 50 expected guests showing up — we ended up running out of cocktails with an hour left of the party but thankfully these stunning trays of sweets from Sugar Hills Bakery were enough to feed all of our guests.
Each sweet nibble was a true work of art! If you haven't checked out Sugar Hill's swanky Avondale space, you really don't know what you're missing out on (it's a great spot to grab a delicious macaron on the run!).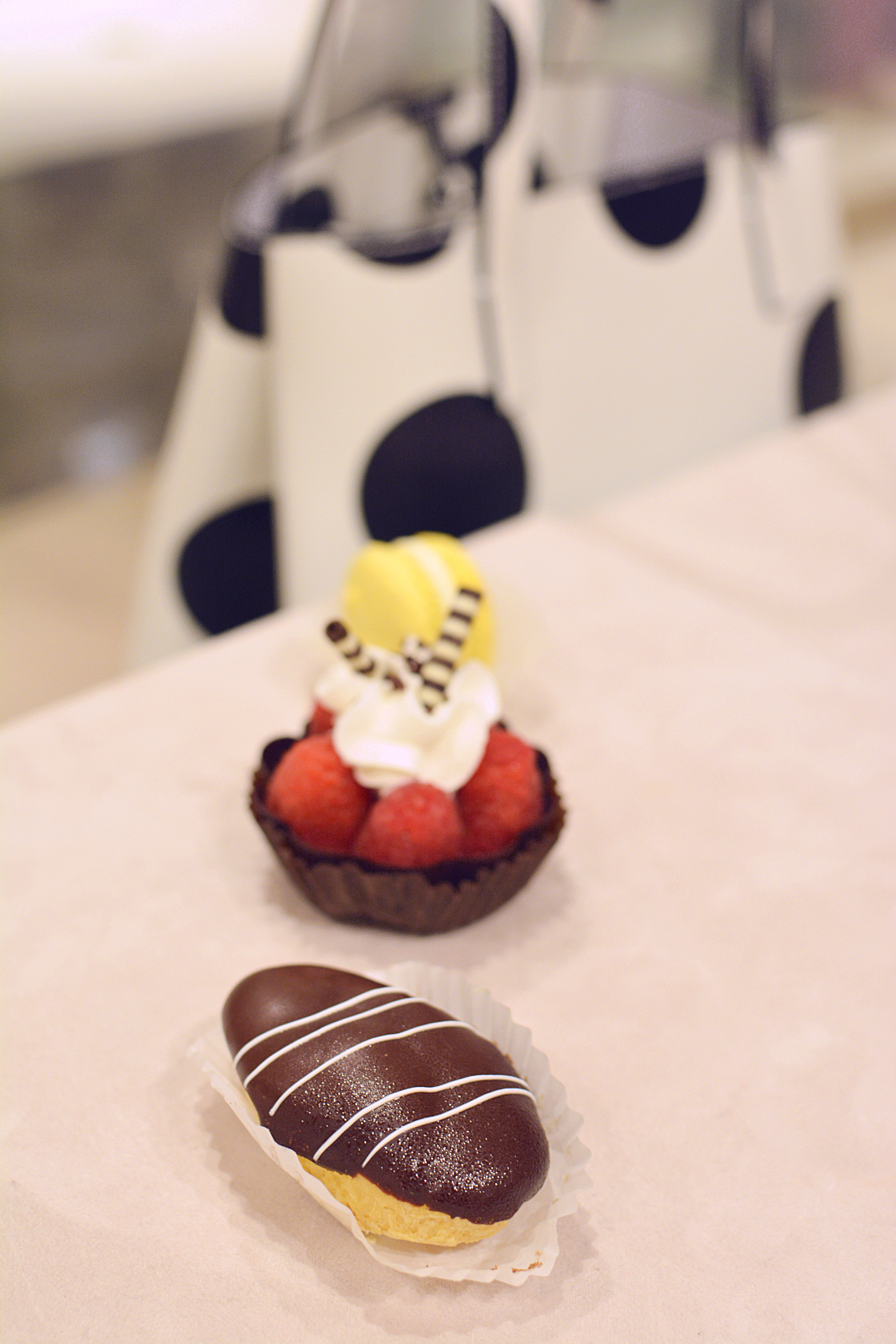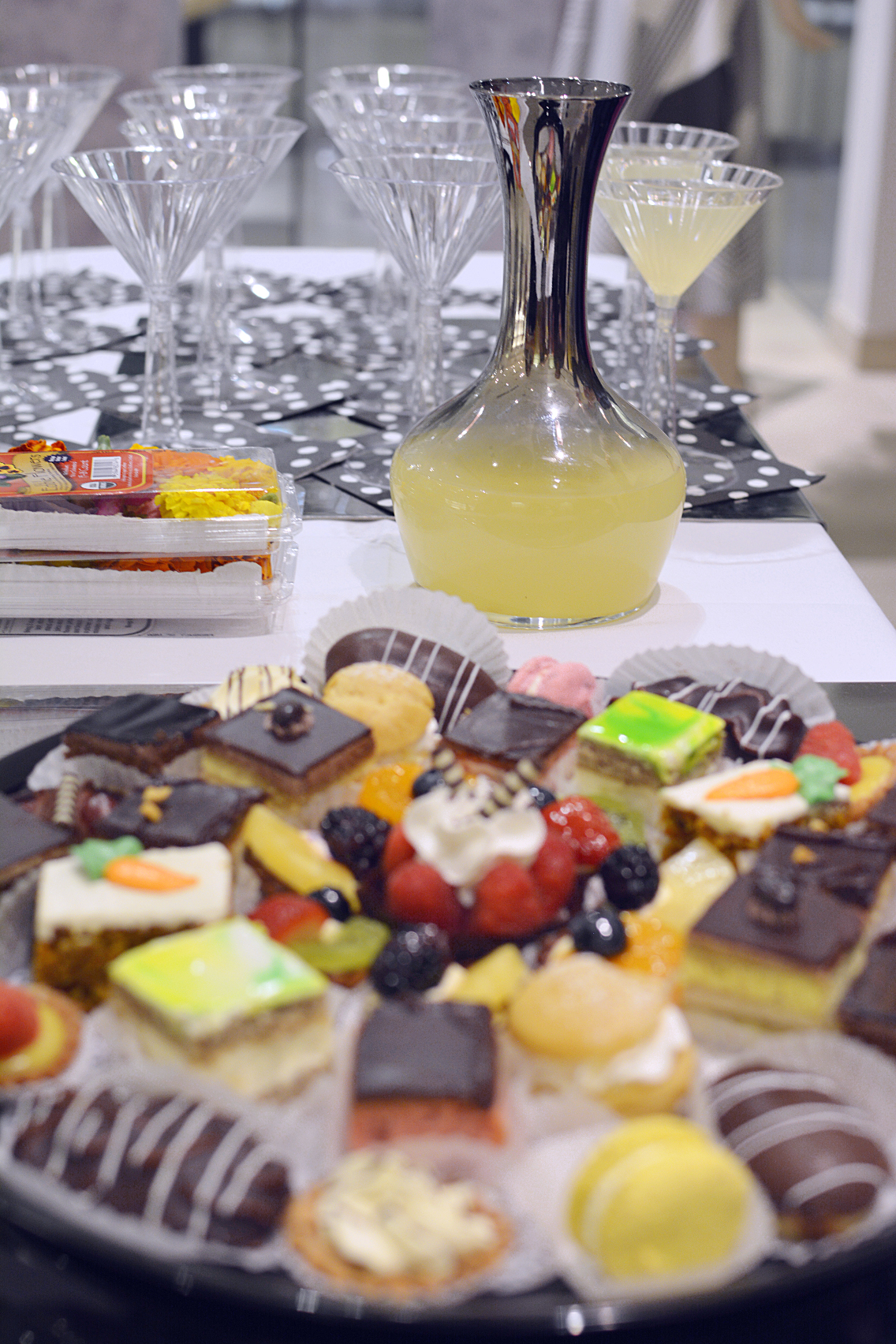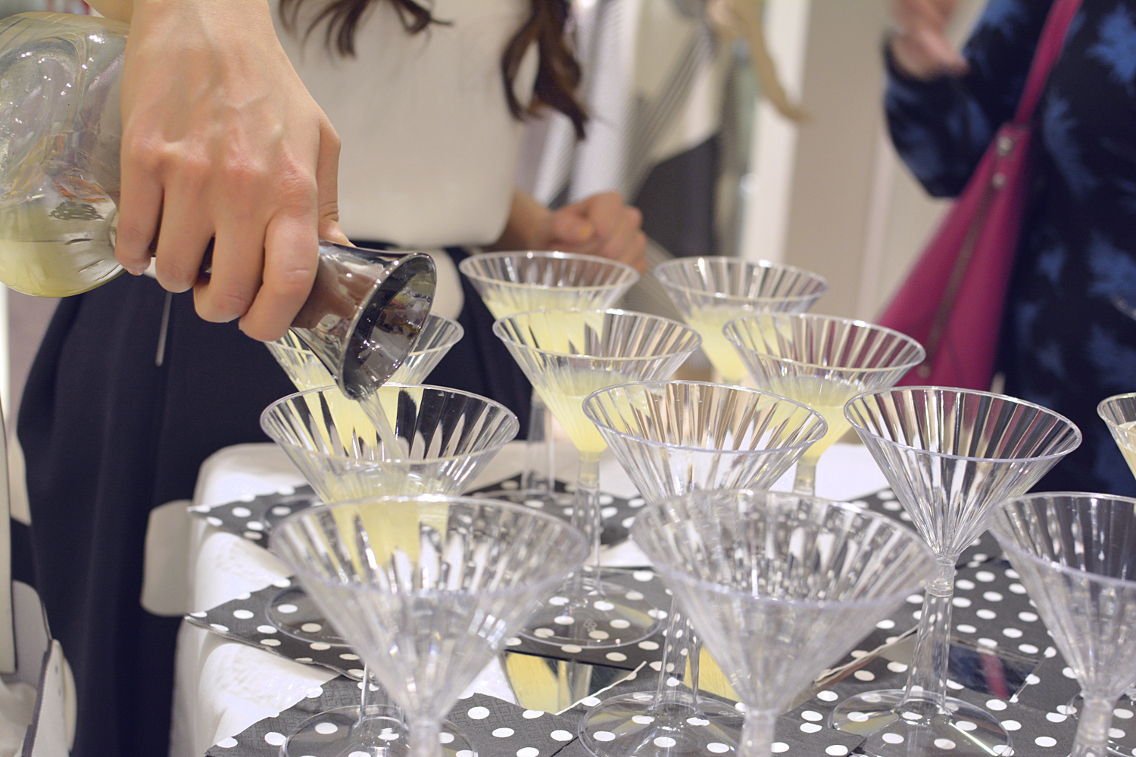 The cocktails were provided by Drum Bar and came with a lovely floating flower on top!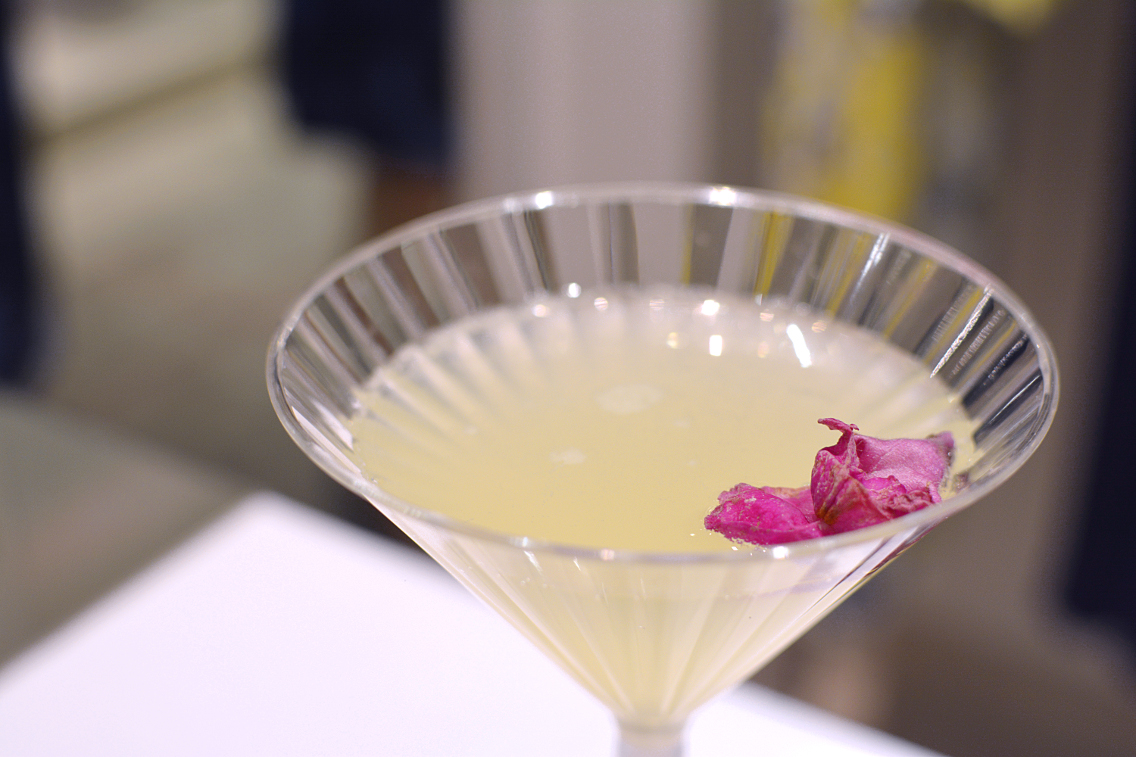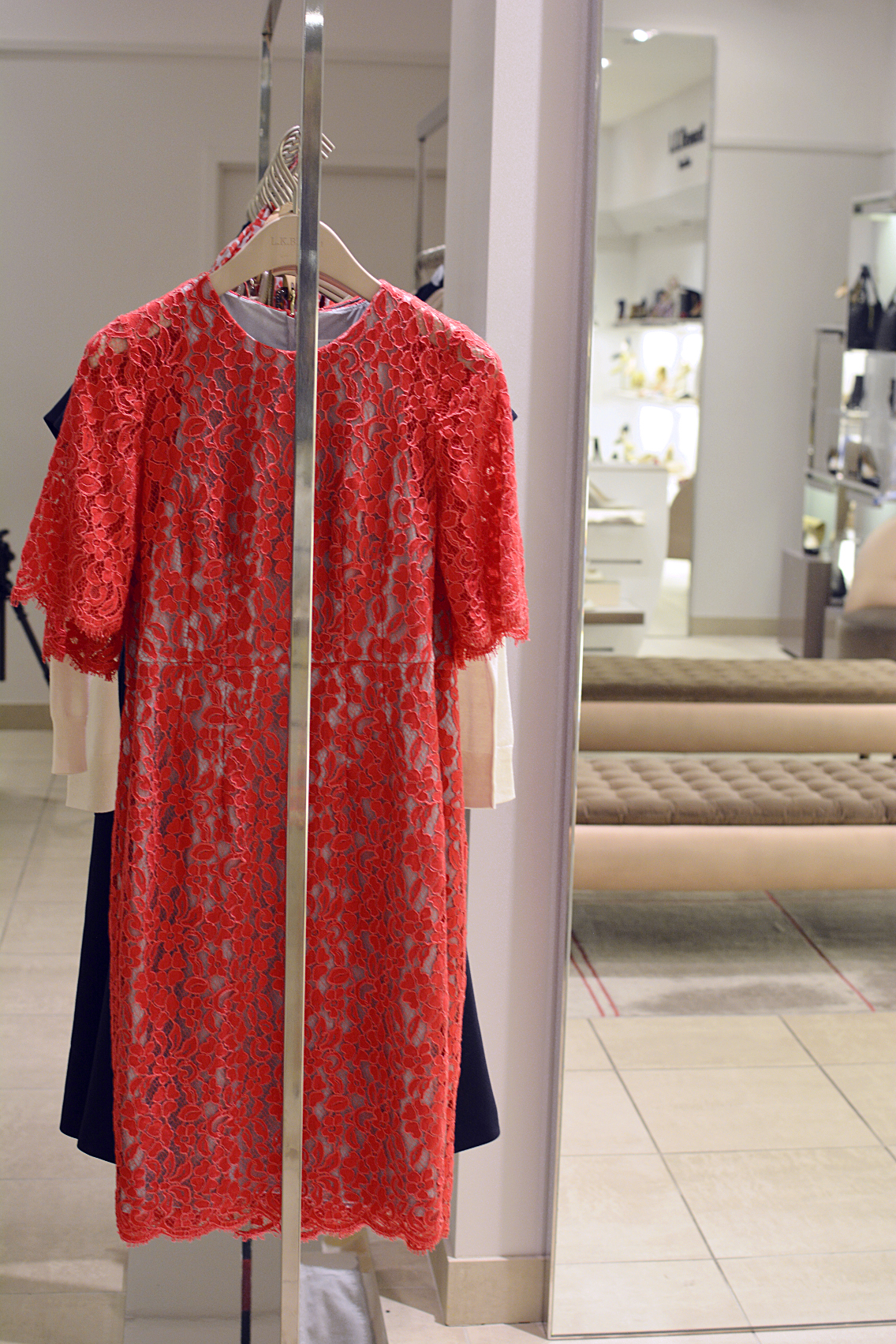 LK Bennett's spring collection (discussed at length in this post) is a candy-colored assortment of timeless silhouettes and modern prints. Isn't this Wardour lace dress in "jelly bean" positively swoon-worthy?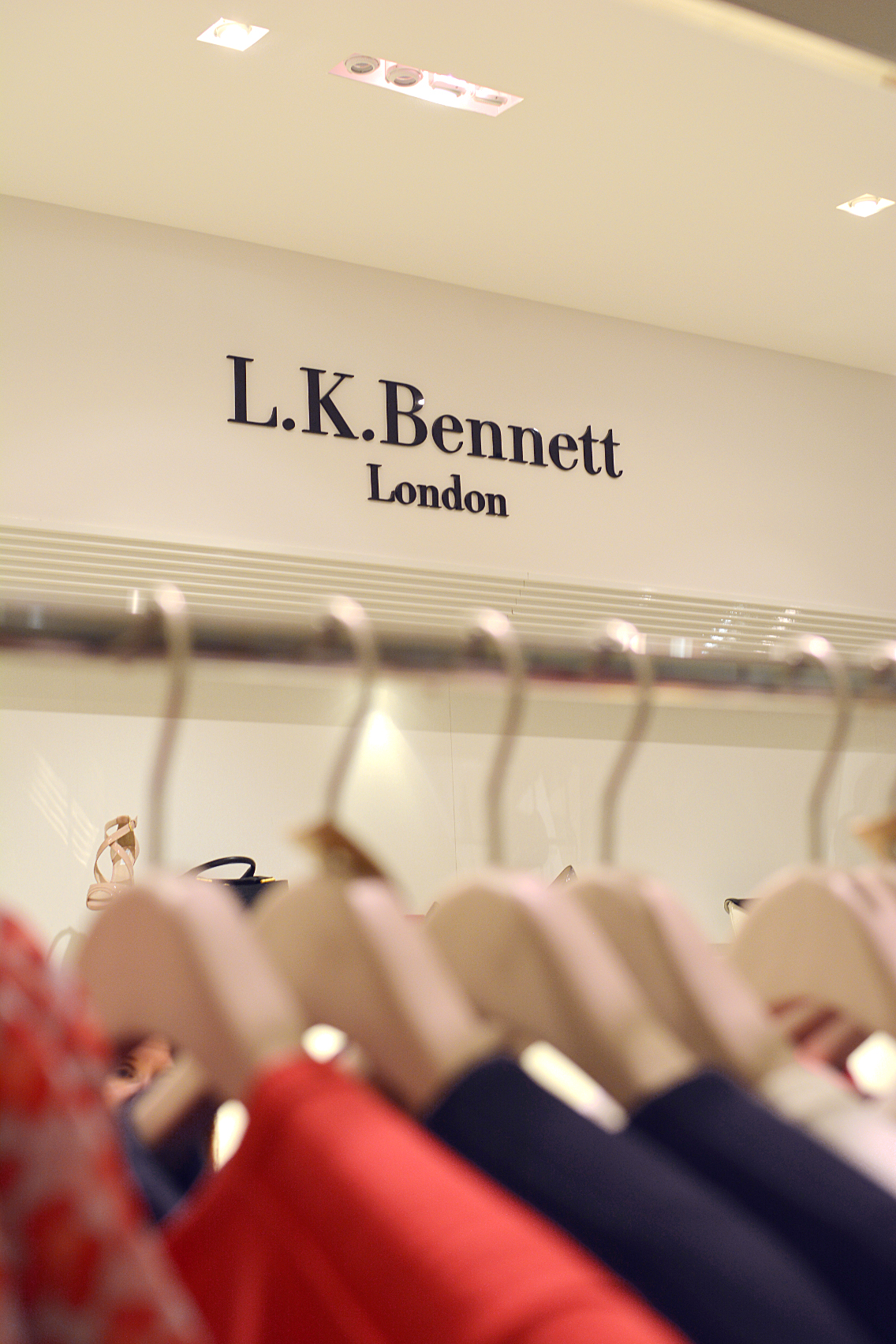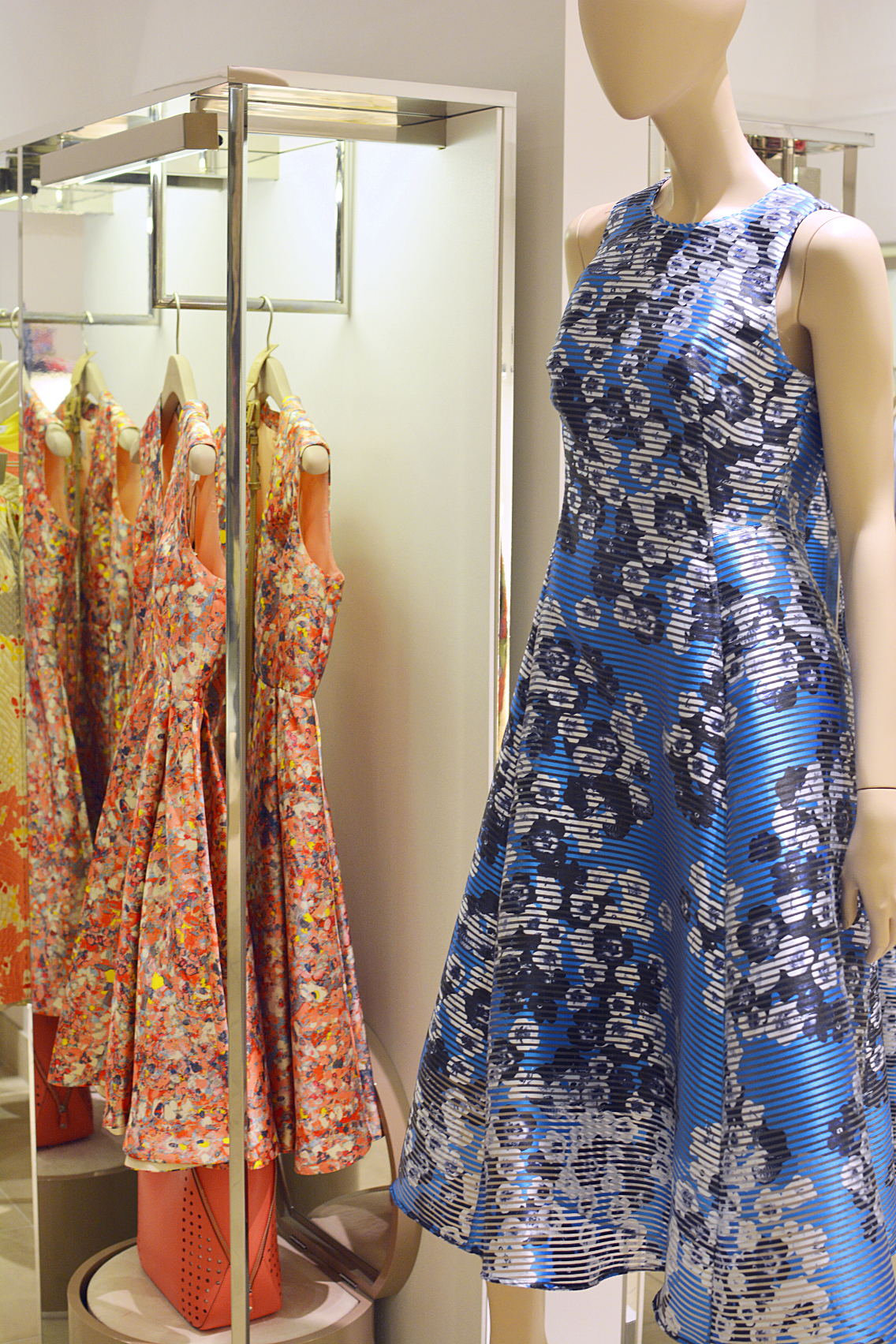 And I love all the digital elements the brand is mixing into their prints for spring and summer. The graphic stripes of this Occa dress have such a beautiful effect in person, creating a modern shimmer as the wearer moves.
I spied my beautiful mother (last seen at our girl's date to Navy Pier) with her pink LK Bennett Kelly bag perusing the shoe section!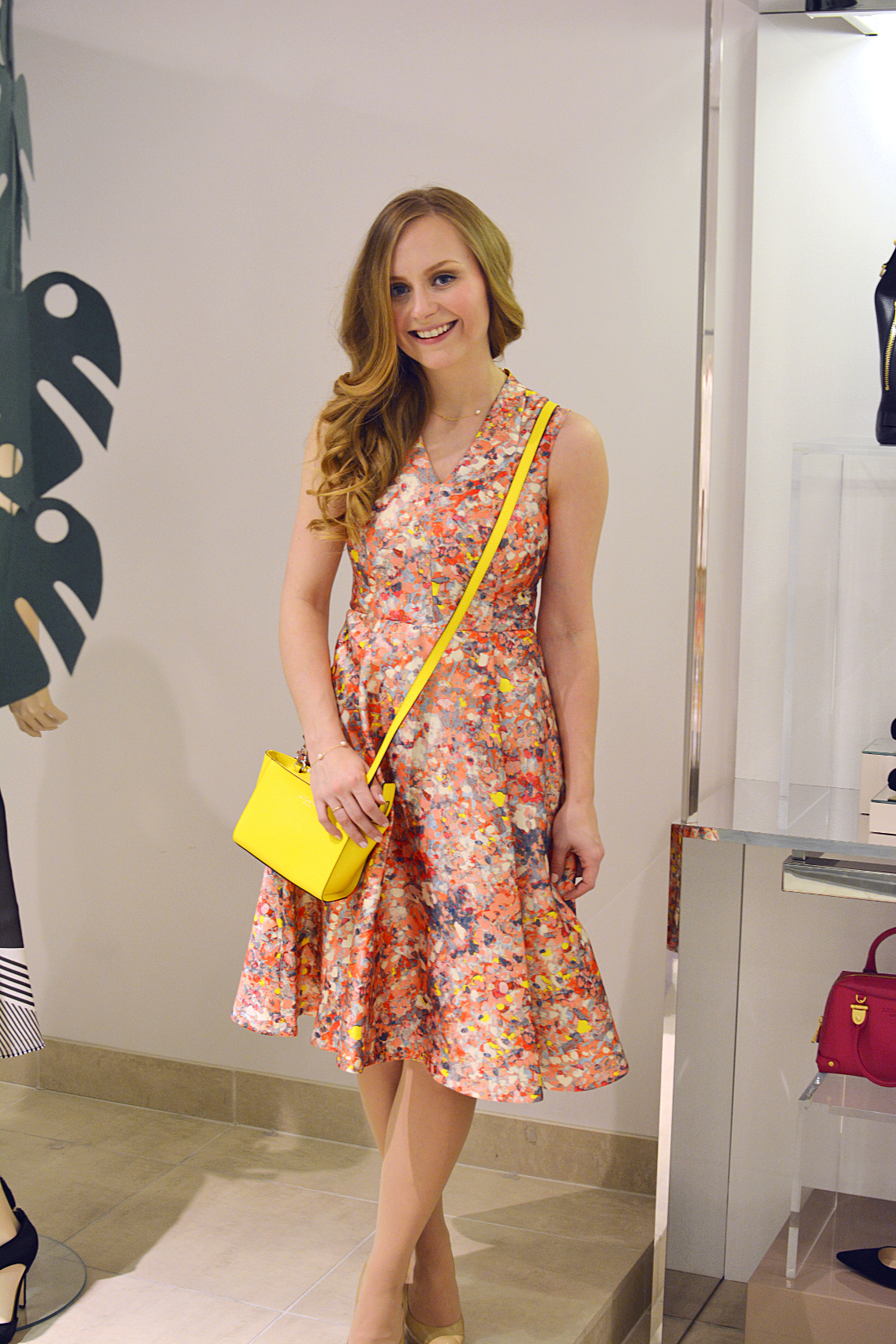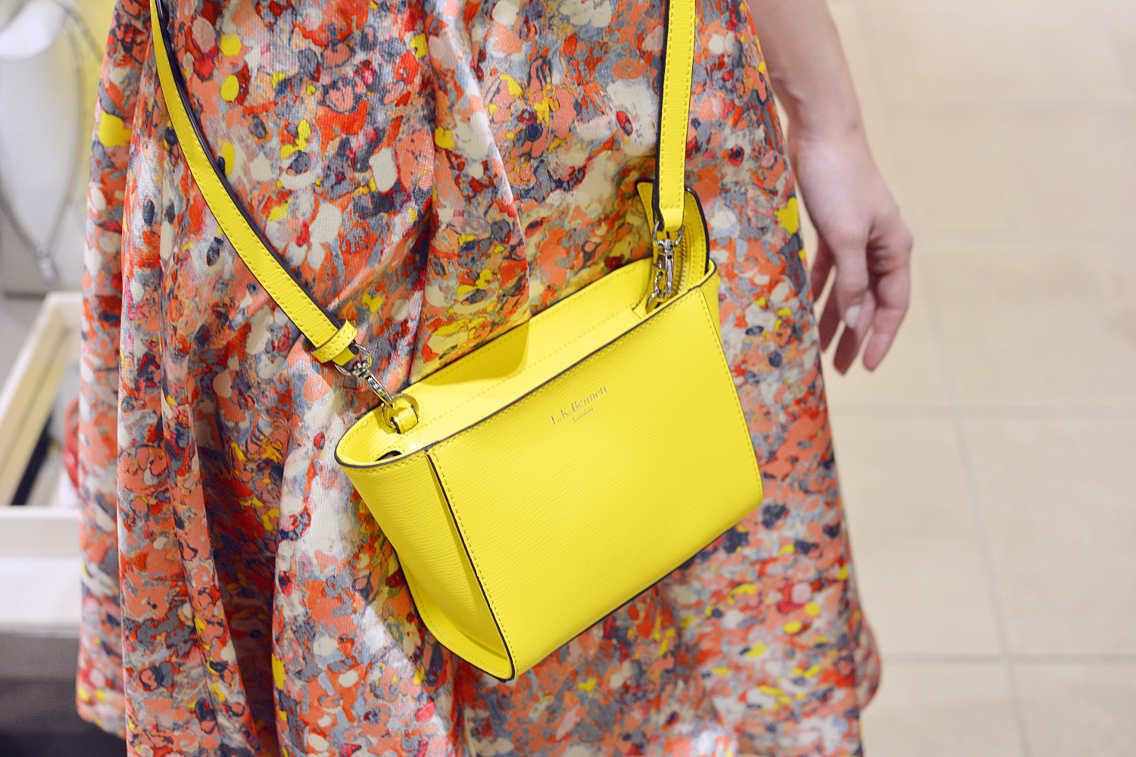 One of LK Bennett's newest arrivals is this incredible Suze dress in a "ditzy floral print". I've never found an a-line dress with such unique pleating — it created a slimming folding peplum in both the front and back of the dress that feels almost origami in nature. Not to mention that the print goes with just about anything!
I paired it with this bright yellow Kaylee bag (last seen here and here) and my trusty taupe Sledge pumps (it seemed so appropriate to wear my very first LK Bennett purchase to my first hosted event there — what can I say, I'm a sucker for sentimentality).
A special thank you to Jordan at the Dennis Bartolomei salon for brilliantly styling my locks and making my hair so shiny I worried our guests might need sunglasses! Dennis Bartolomei is one of the only salons in the US to use Shu Uemura hair products and — I have to say — I think my locks are addicted!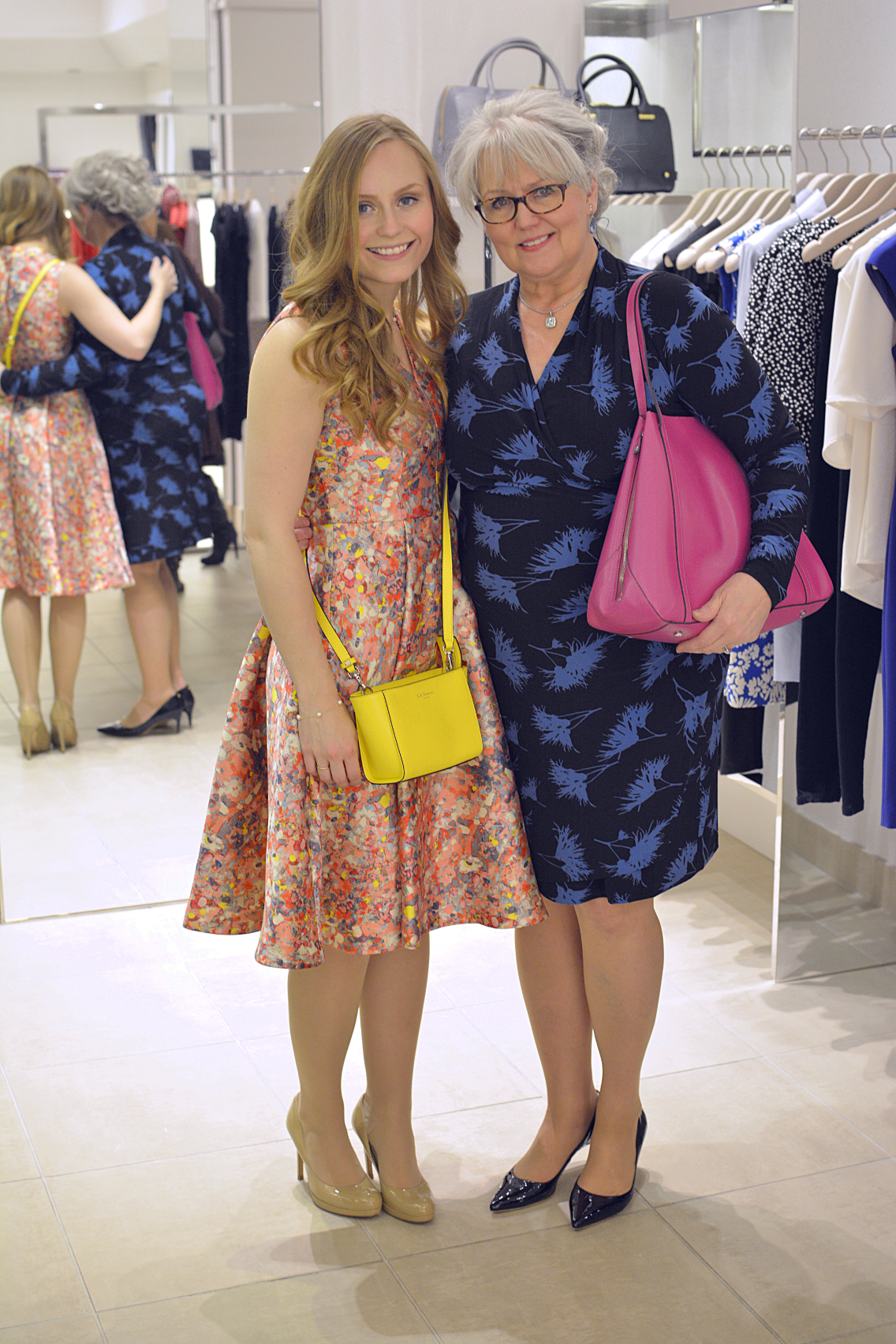 Mom and I sporting our bright LK Bennett bags with pride!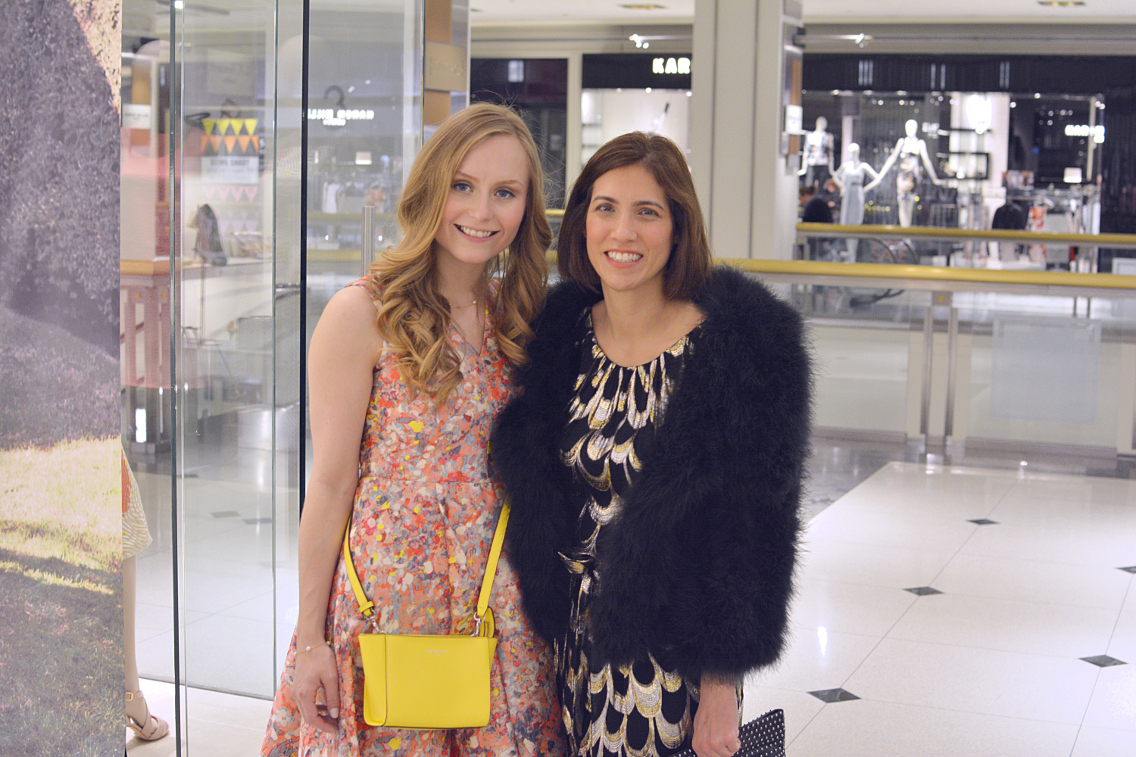 I was truly honored and touched by how many people came out to the event to support Jules and I and to learn more about this incredible brand. Many of you will remember Anna (last seen at our lunch date at Ralph Lauren), one of the most stylish bloggers I've ever met, who came out bedecked in fur, Milly and Prada for the evening.
I've said it before and I'll say it again — if there was one closet I could raid, it would be hers. I often joke dream about setting up a cot in her closet and making it my permanent residence!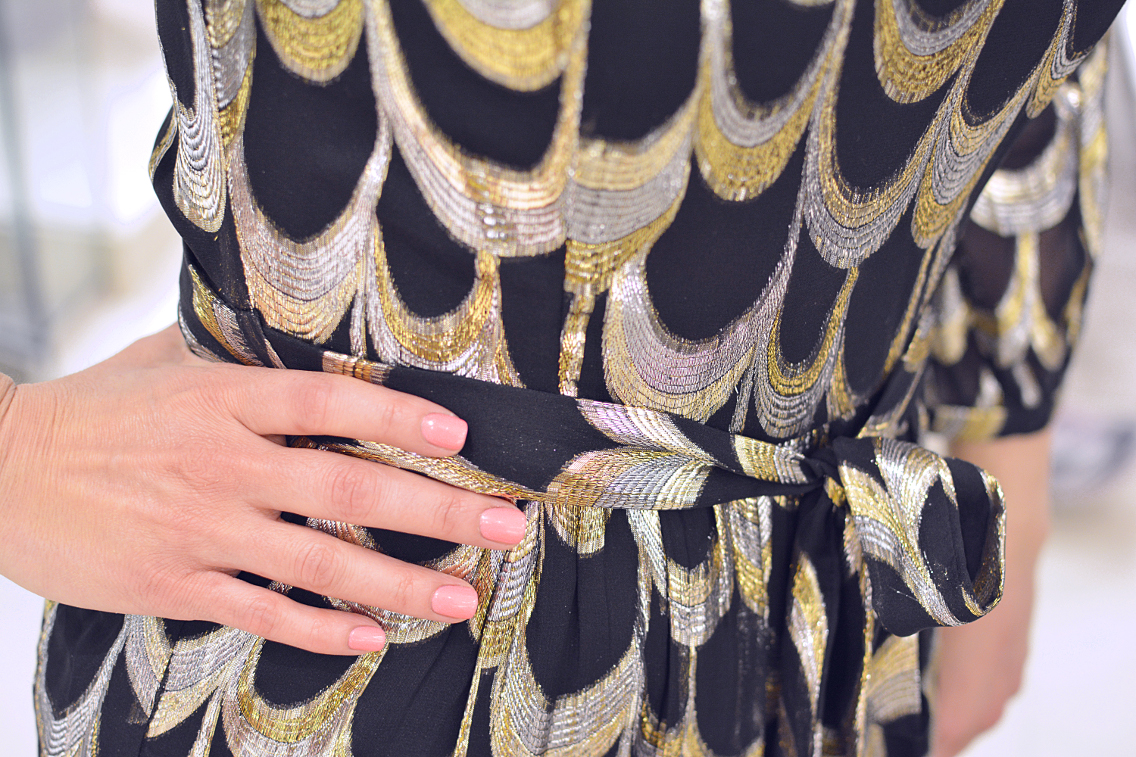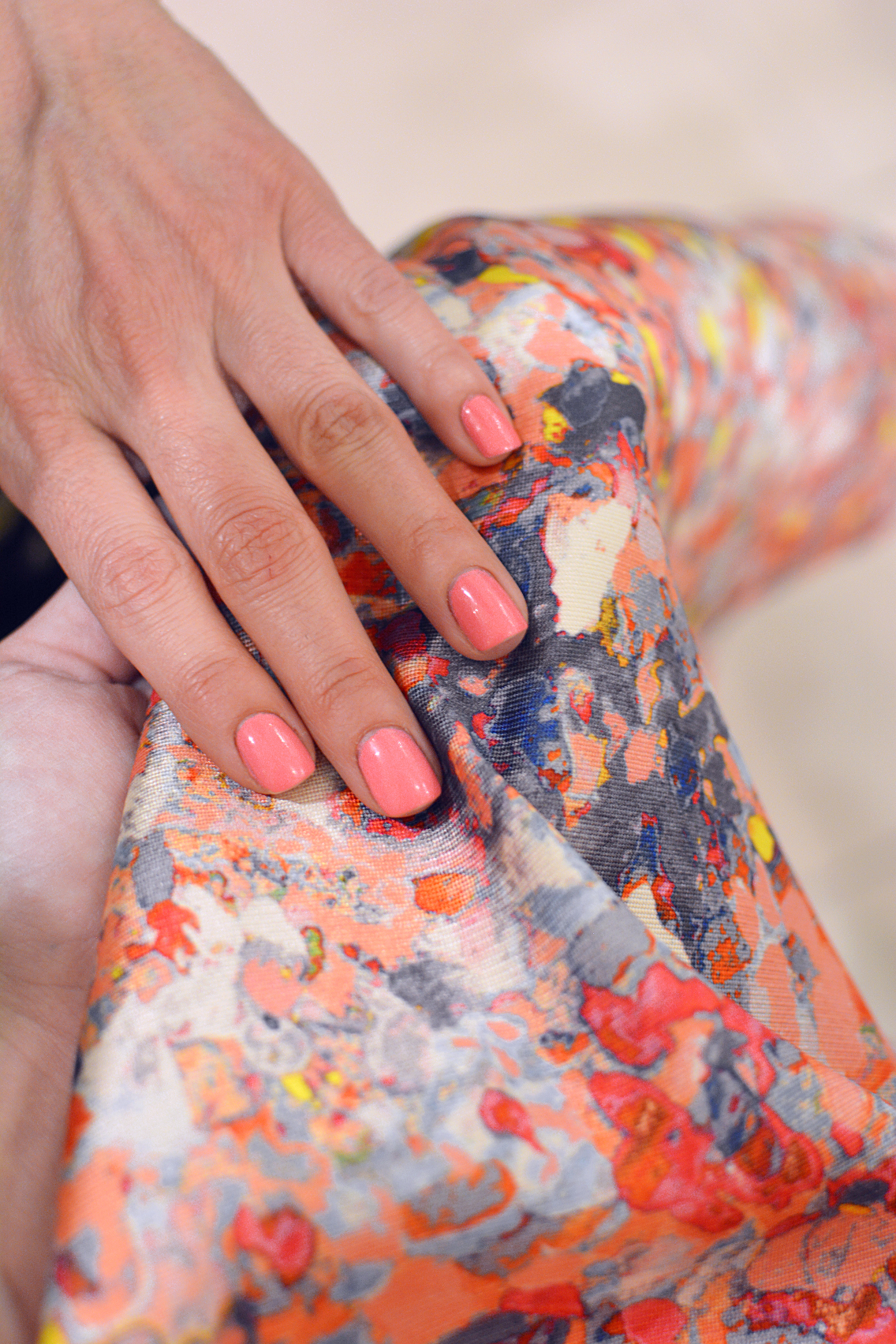 And you know you've found a kindred style spirit when their manicure compliments your outfit too!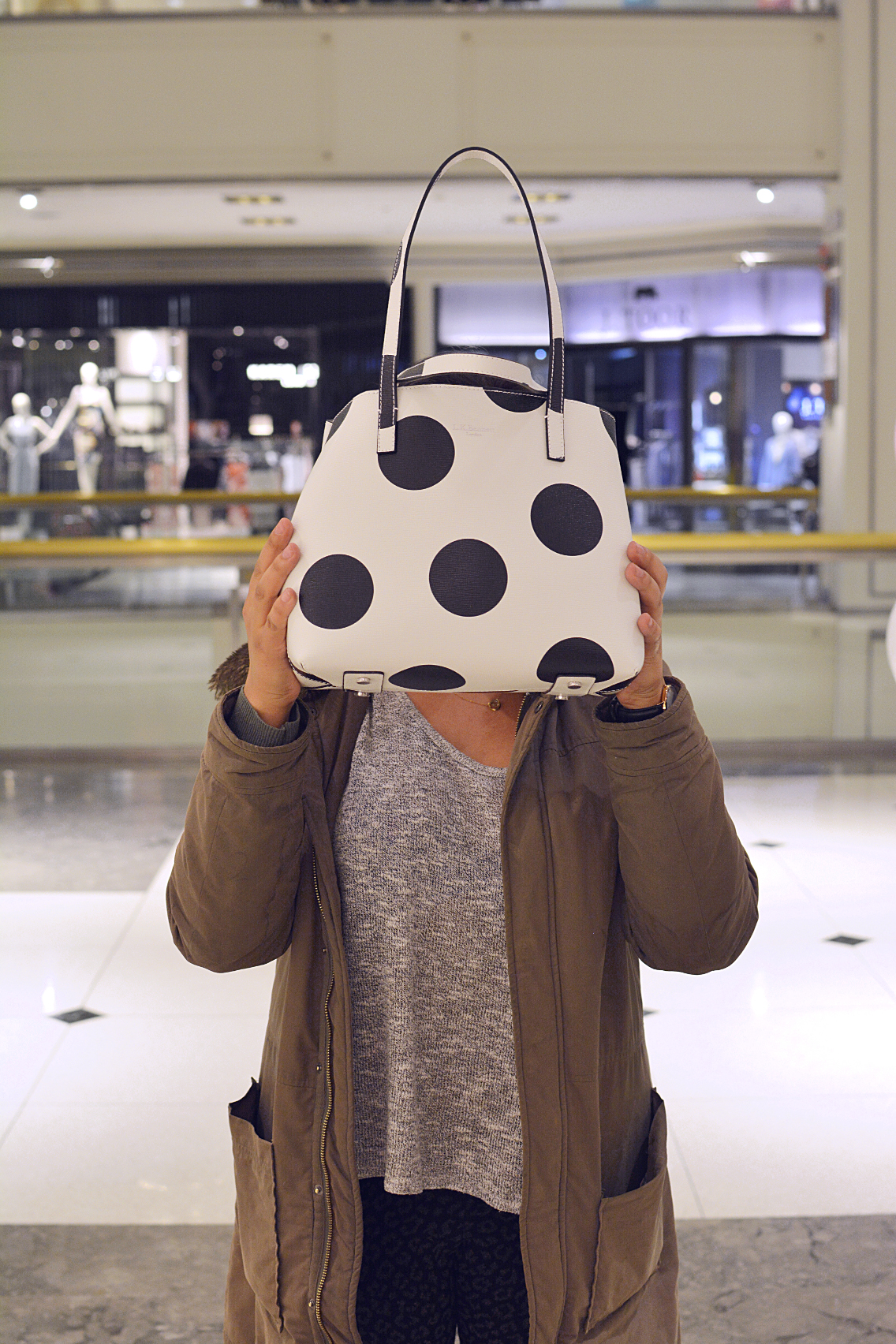 Rachel, who just recently launched her blog and who has one of the most swoon-worthy Instagram accounts of all time (seriously… check it out), stopped by and fell in love with the many polka dot pieces for spring, including this Kenzie bag.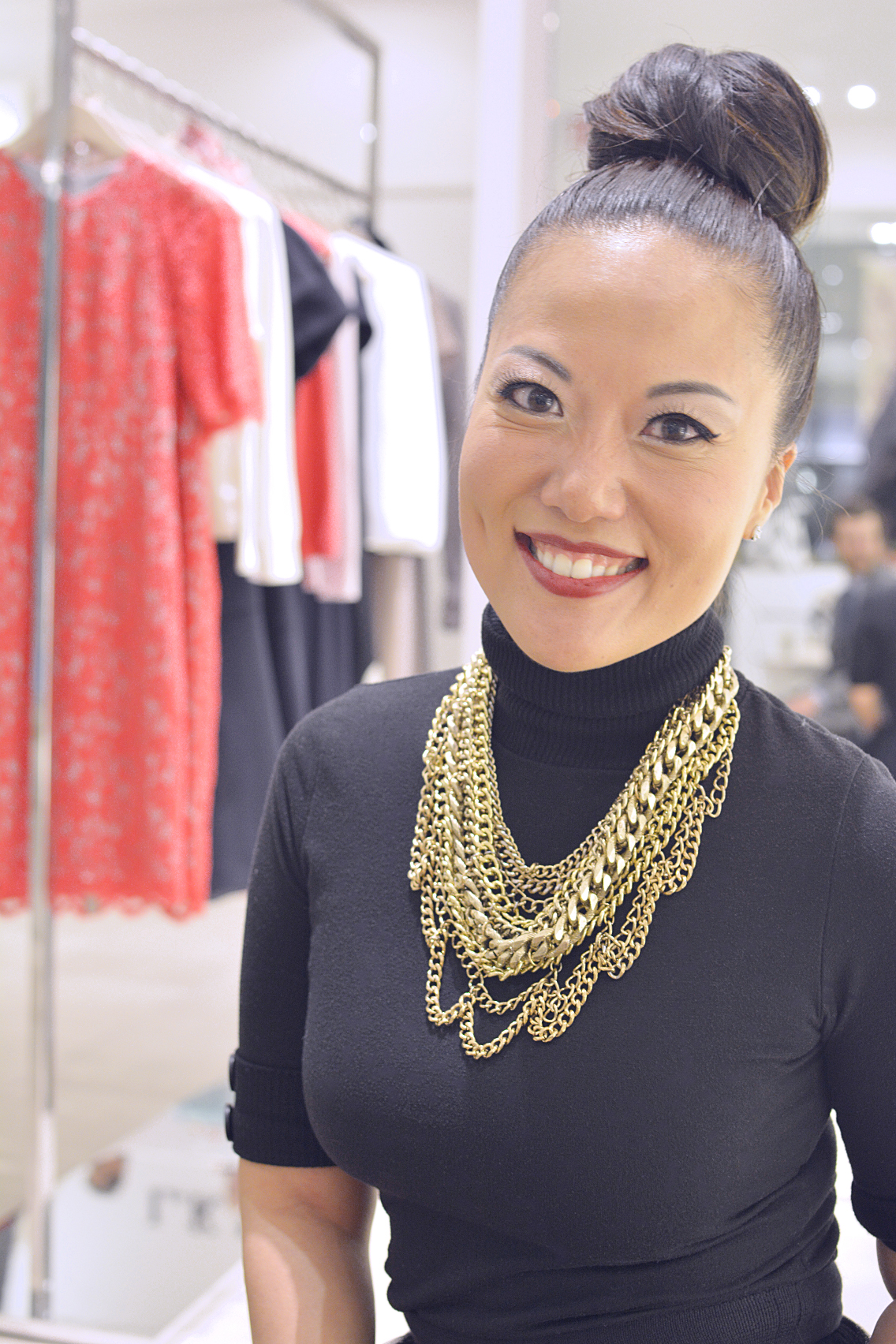 And gorgeous Soo (from our Fall Fashion Trends video at Saks in August and our foodie afternoon tea at Soho House) even came out on her BIRTHDAY to support us! She always dresses impeccably and, as I mentioned before, I can't wait for her to launch her food blog! She is always tipping me off to the hottest new restaurants and food trends, both here in Chicago and on her many travel adventures.
And of course she's made me want to style my hair in a top knot now too…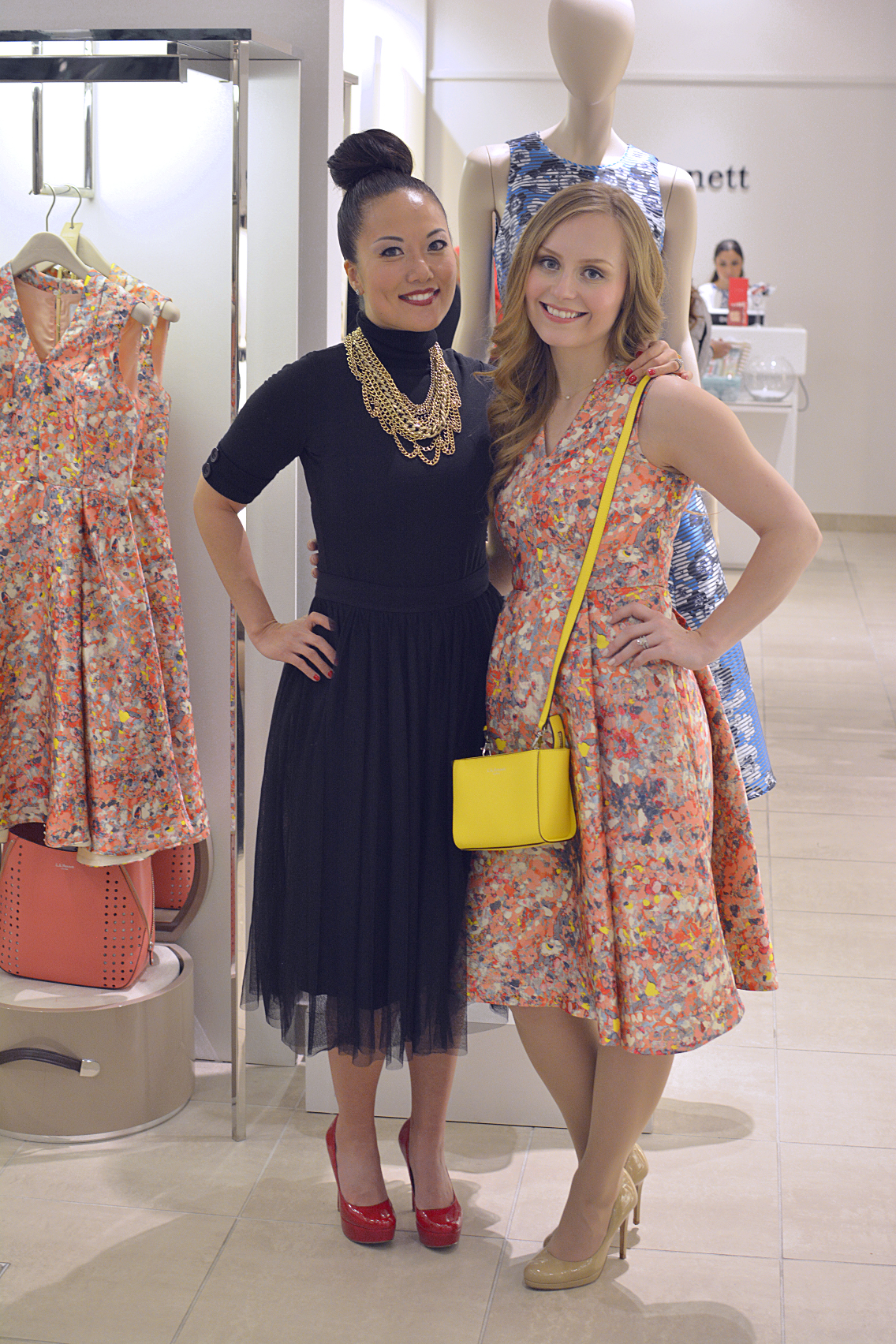 Other food bloggers and Instagrammers in attendance included:
brilliant photographer Adam (also launching his food blog in the next month — stay tuned for updates) and…

Erica of Everything Erica, one of the most successful food blogs here in Chicago and my first stop when it comes to getting the inside scoop on the best dishes here in the Windy City!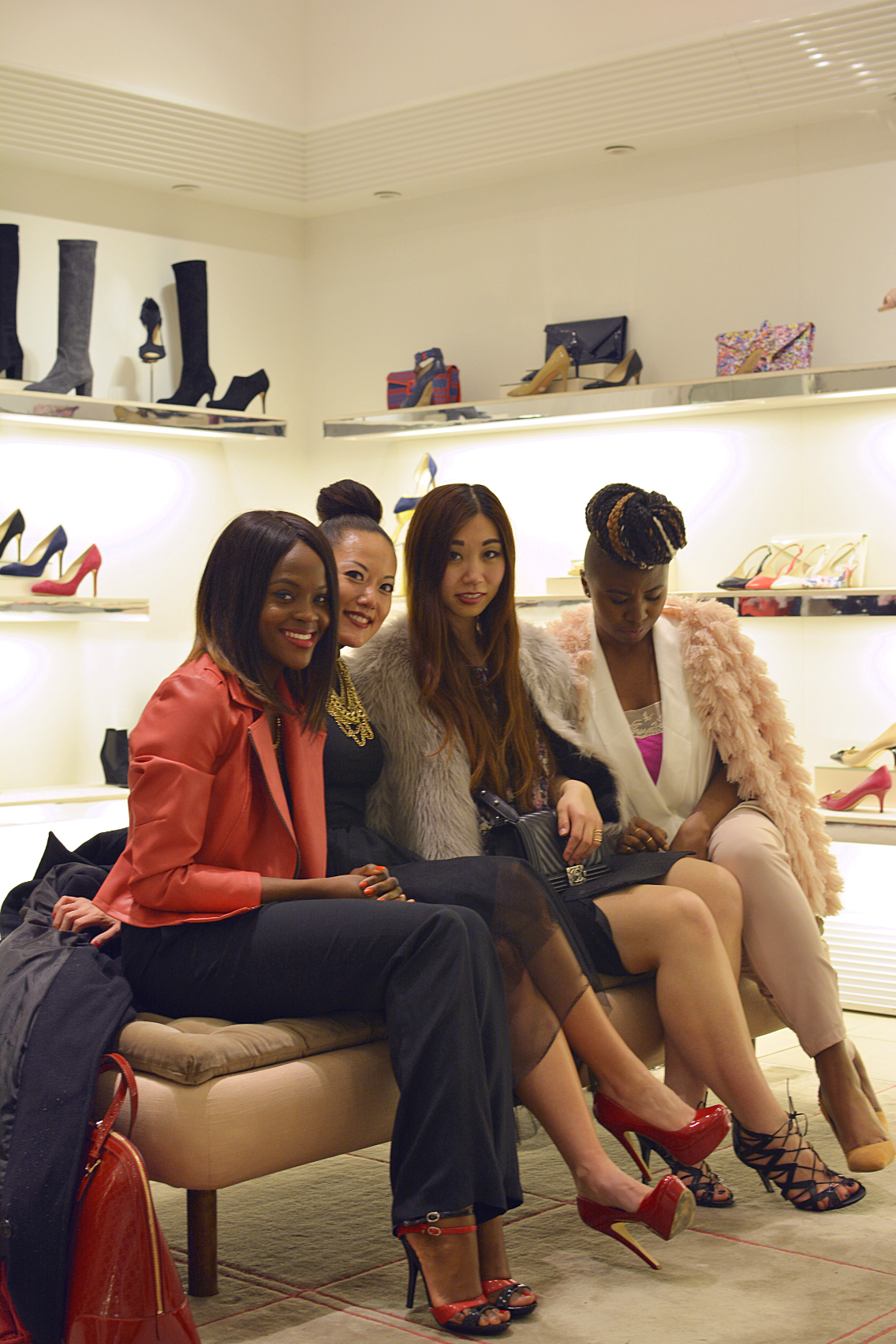 Other gorgeous style bloggers in attendance were Lena of Feline Creatures (remember our "Urban Jungle" collaboration earlier this year?), Jen of Cranberry Tantrums (who also starred with me in the Harris Theater Glamorous Night Out video and hosted an event with me and T & J Designs a few days after this event, recap here), as well as beautiful Fanny of La Free Caine!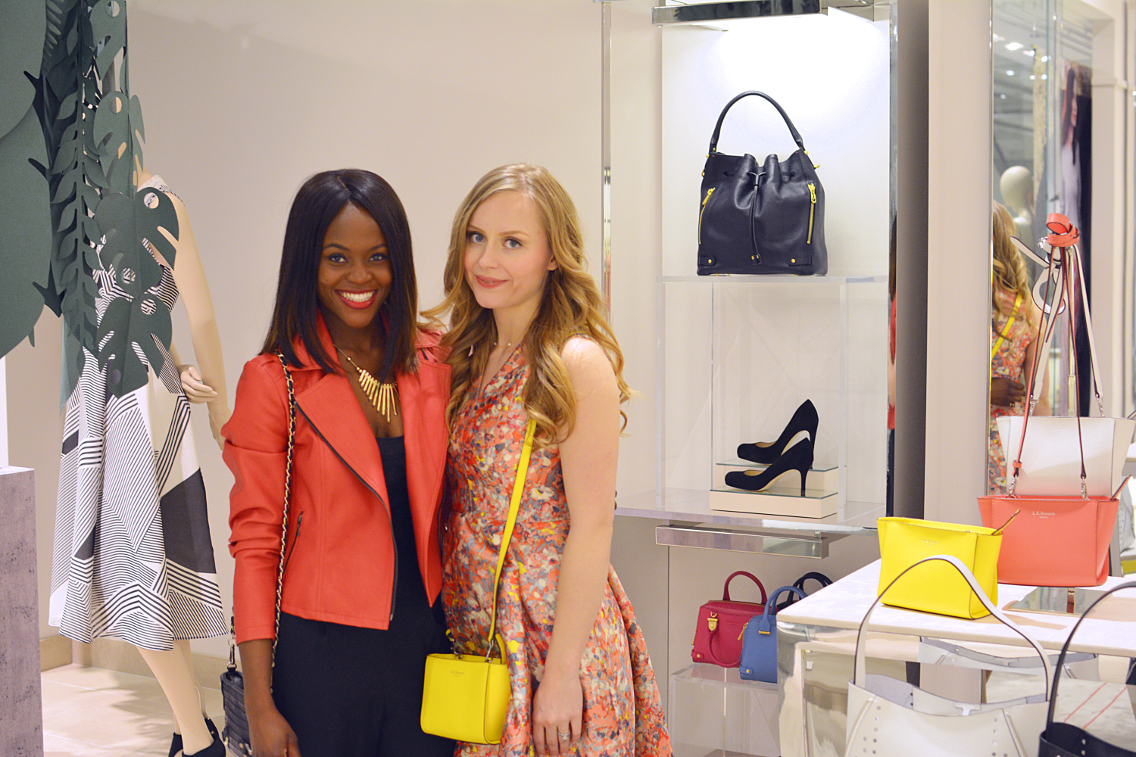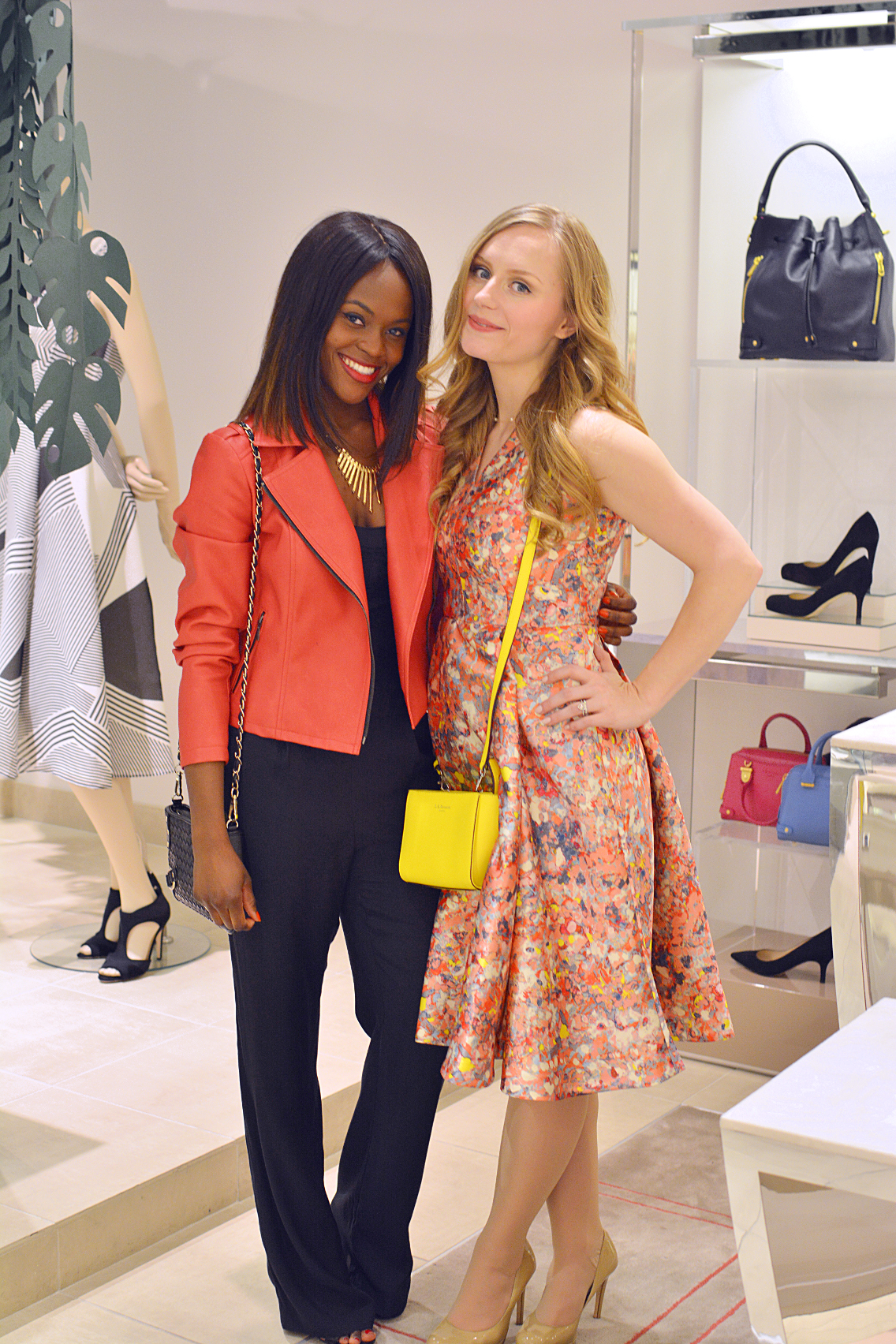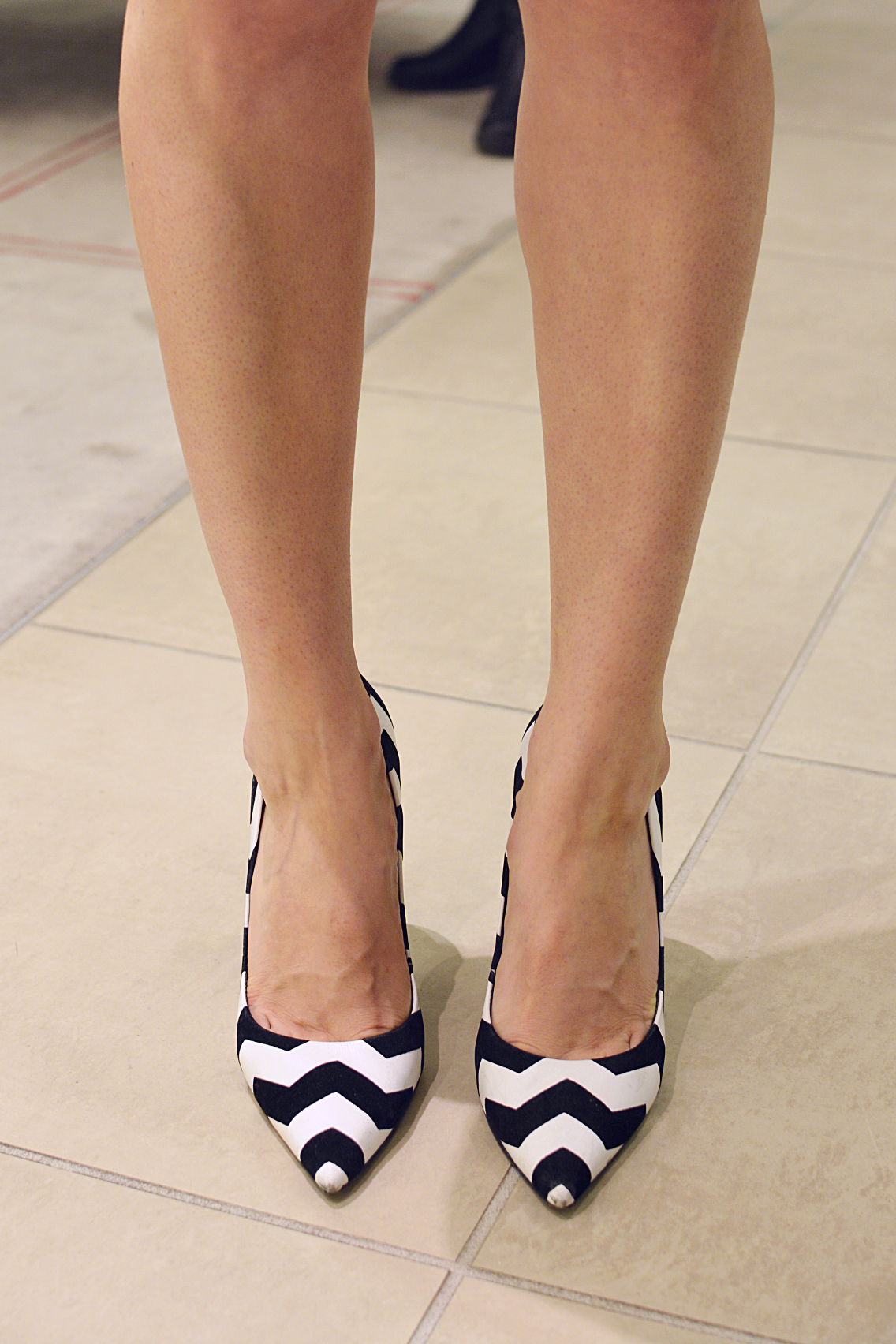 Nika of Wear and Why, who you may remember from our Windy City Live video in December, sported these incredible pumps (info in her recap post here).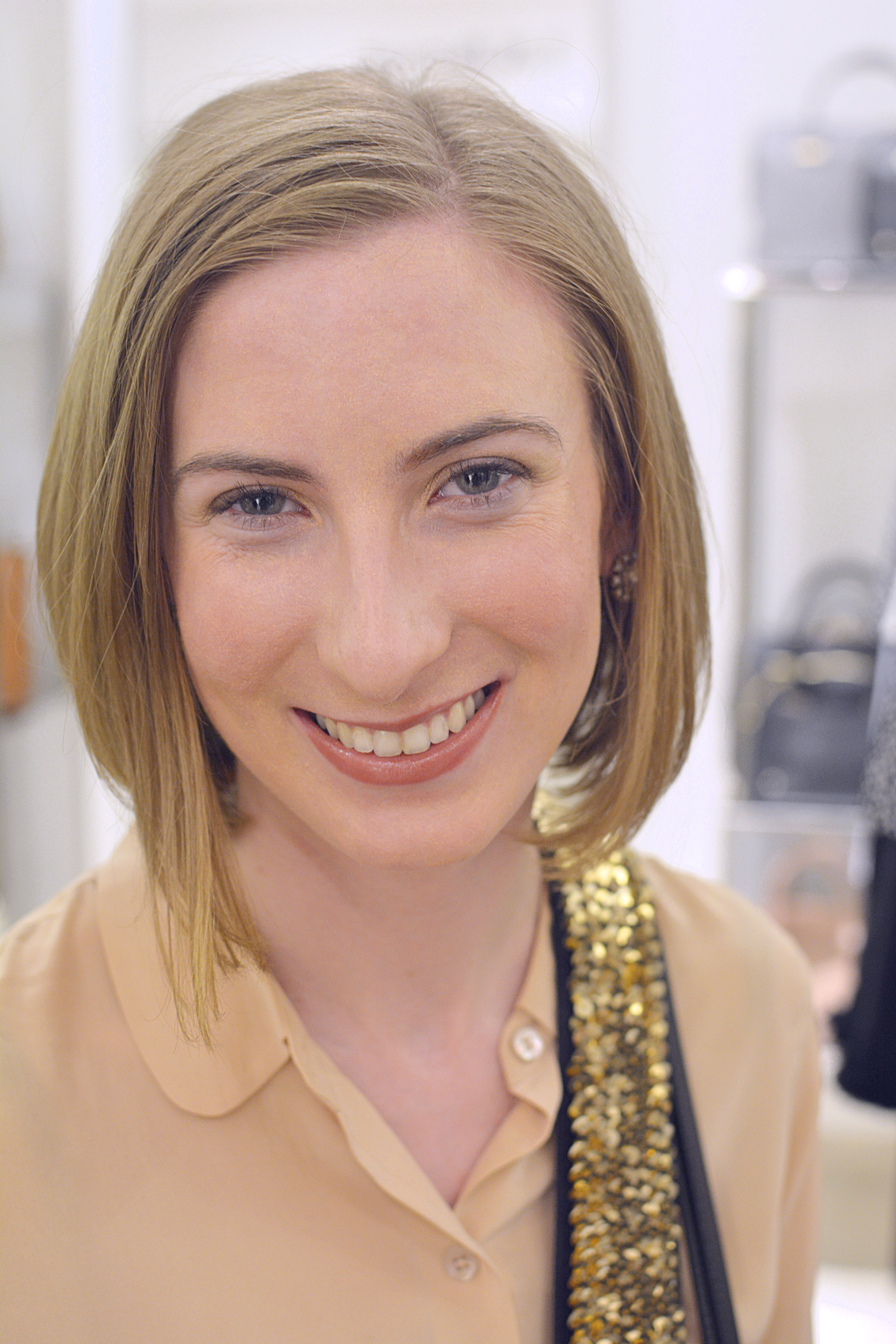 And this is gorgeous Katherine of Engineering in Style after her Giorgio Armani make-over! She was the very first person to arrive (after my Mom of course) and I was so touched that she took time out of her super busy schedule to support us. She has quite the eye for approachable style — this gorgeous post is case in point!
And don't you just love her gold sequin camera strap?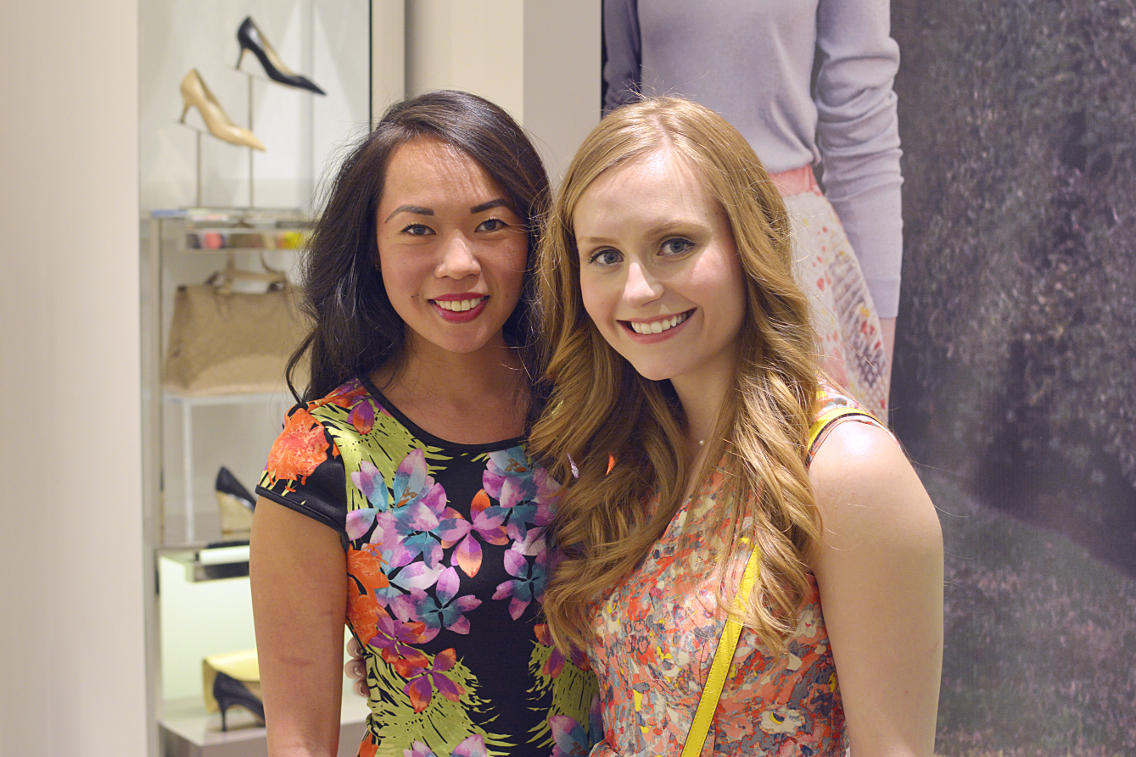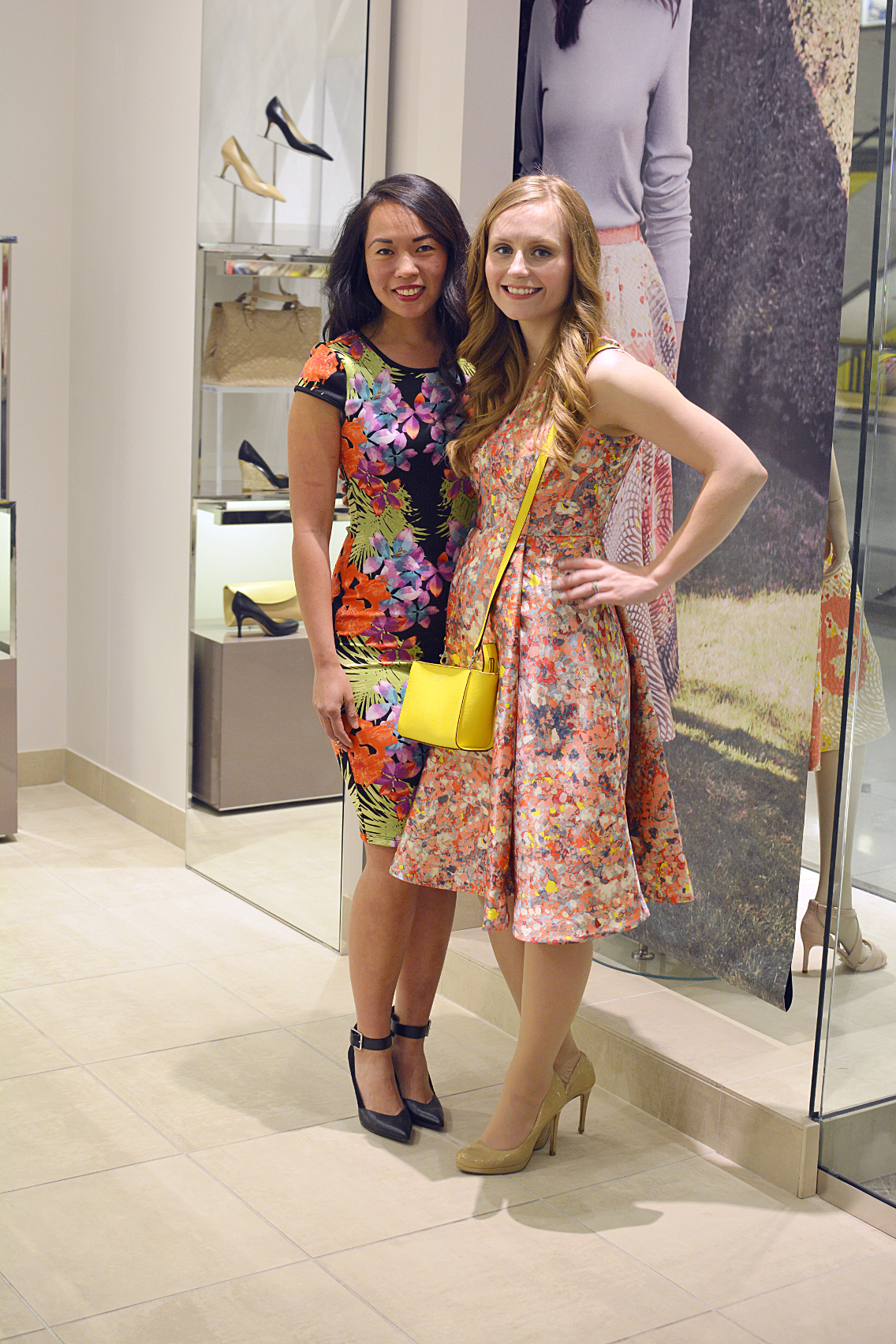 This stunning lady is Sherrie, head baker at Sweet Mandy B's bakery here in Chicago and one of my newest foodie friends! We met over afternoon tea at the Allis and instantly bonded over our mutual love of all things food, fashion and fun.
For me, the most rewarding about blogging is all the incredible, accomplished and driven people I meet. I had no idea how many kindred spirits I had out in the world until I started Instagramming and blogging!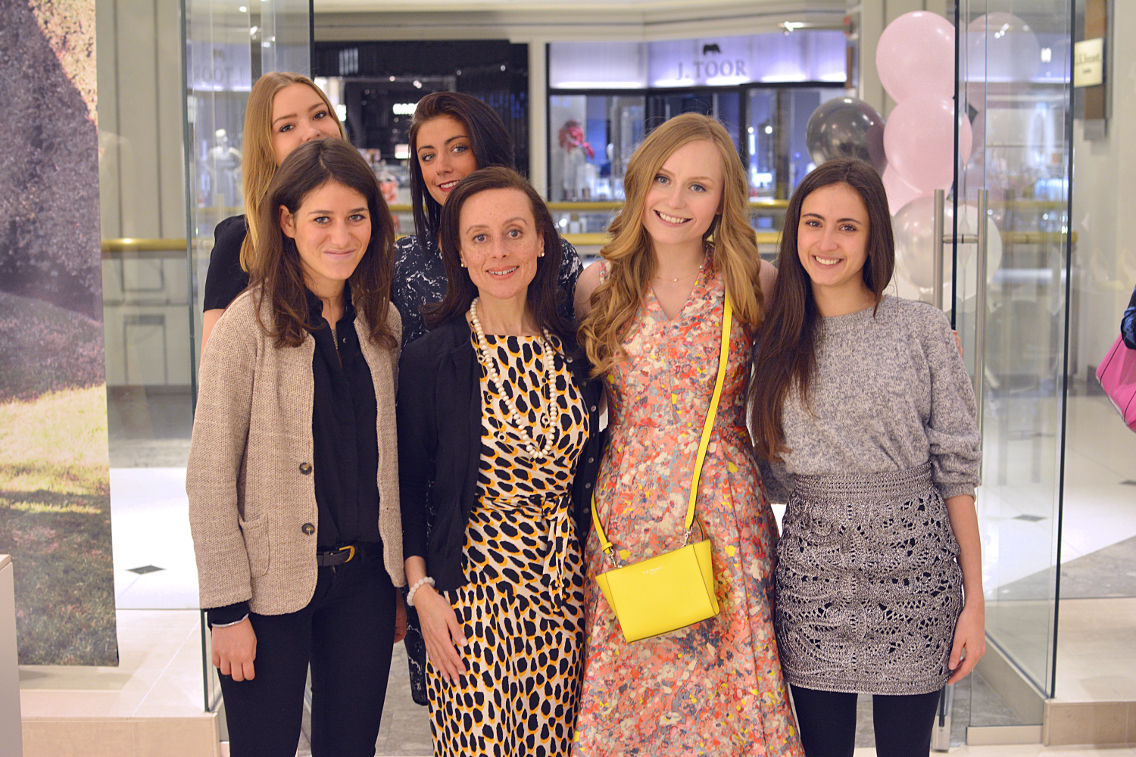 Another incredible woman who I met that very evening was Valerie Beck — a one-woman powerhouse! Valerie is the founder of Chicago Chocolate Tours, writer and speaker of Chocolate Uplift, an adjunct professor at Kendall College and a Harvard-alum lawyer who has worked both here in Chicago and in Europe.
See what I mean by one-woman powerhouse!? I can't wait to have the opportunity to hear her "Eat Chocolate, Be Skinny" speech!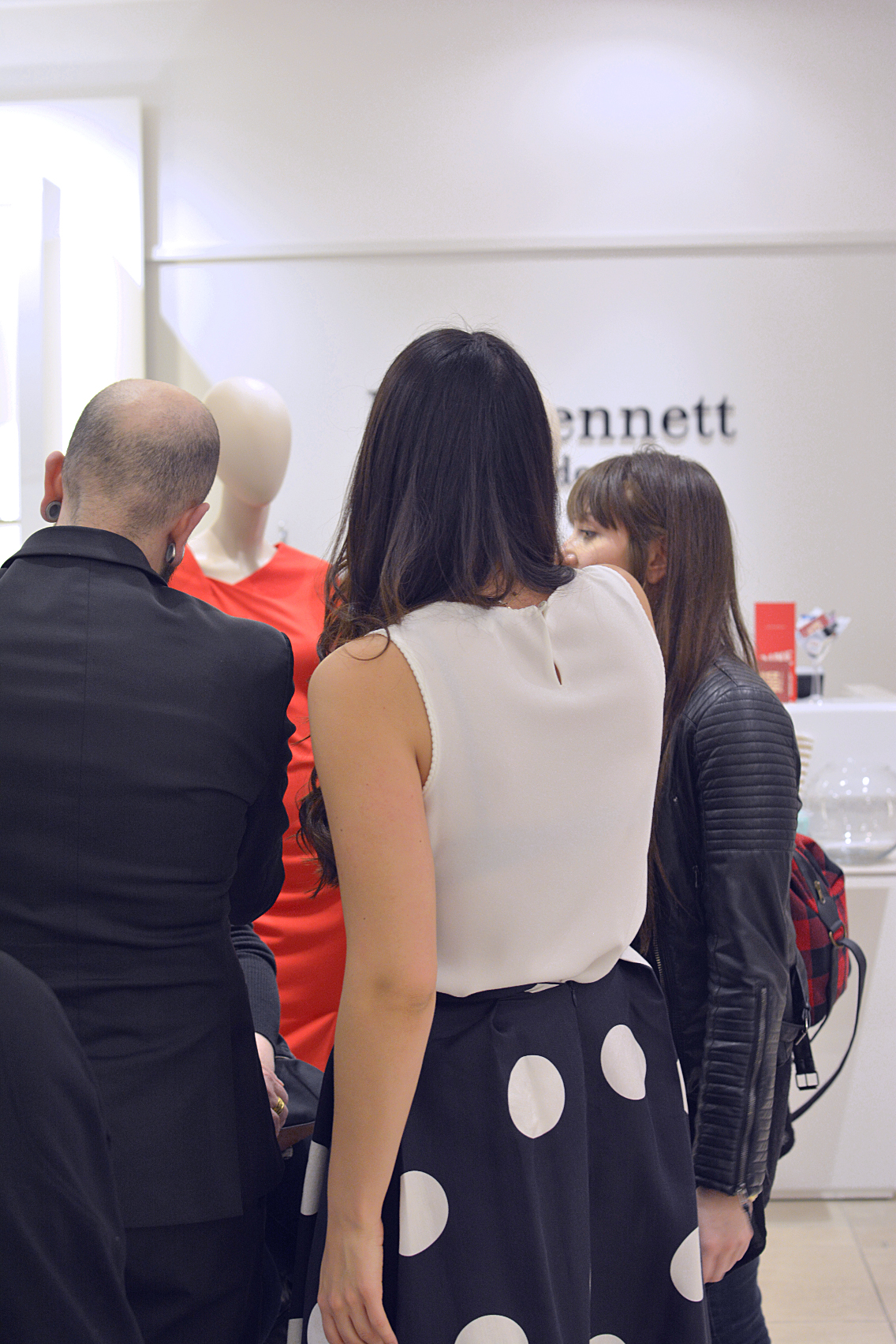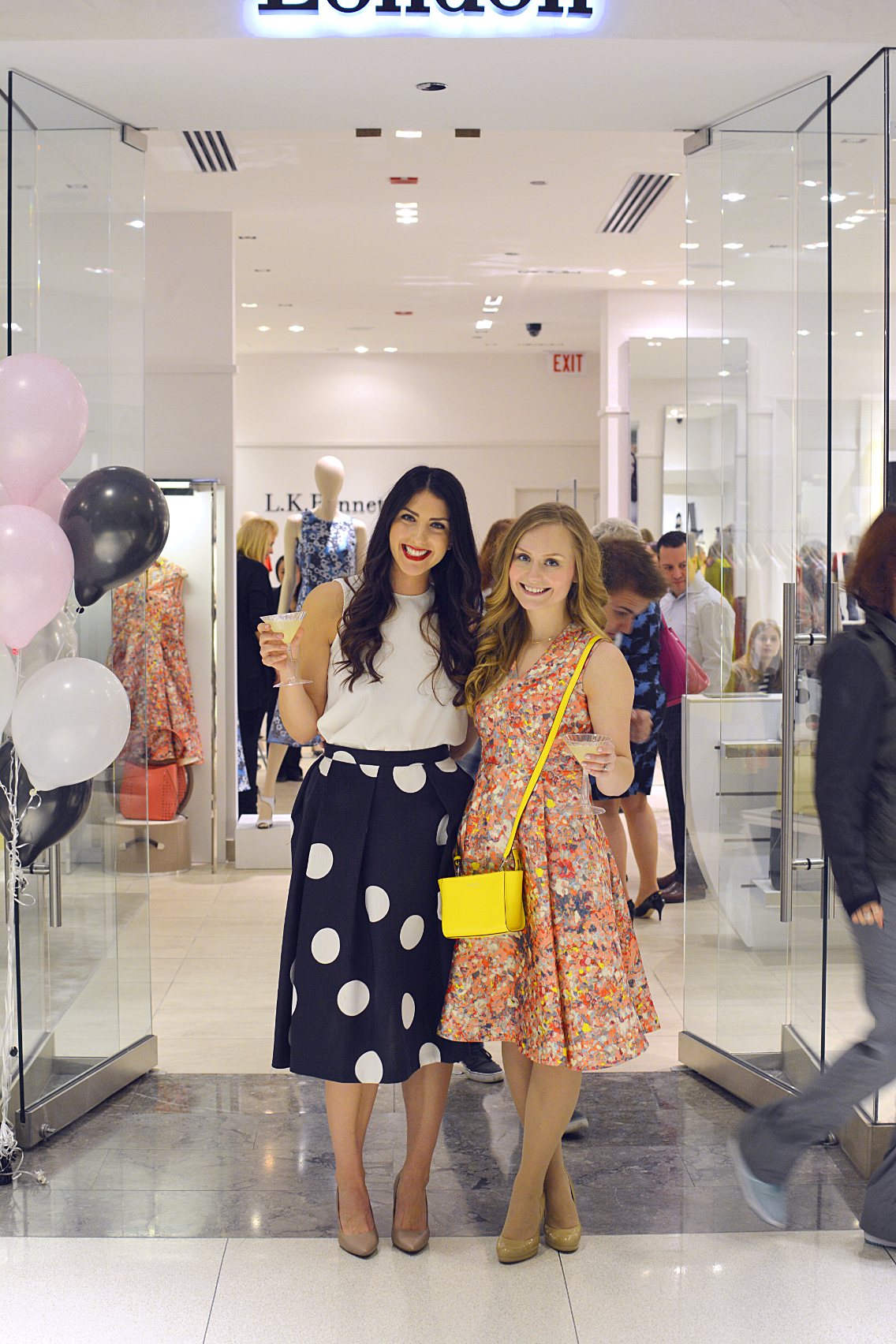 Jules wore this incredible Joey polka-dot skirt, Penny blouse and Florisa pumps for the soiree!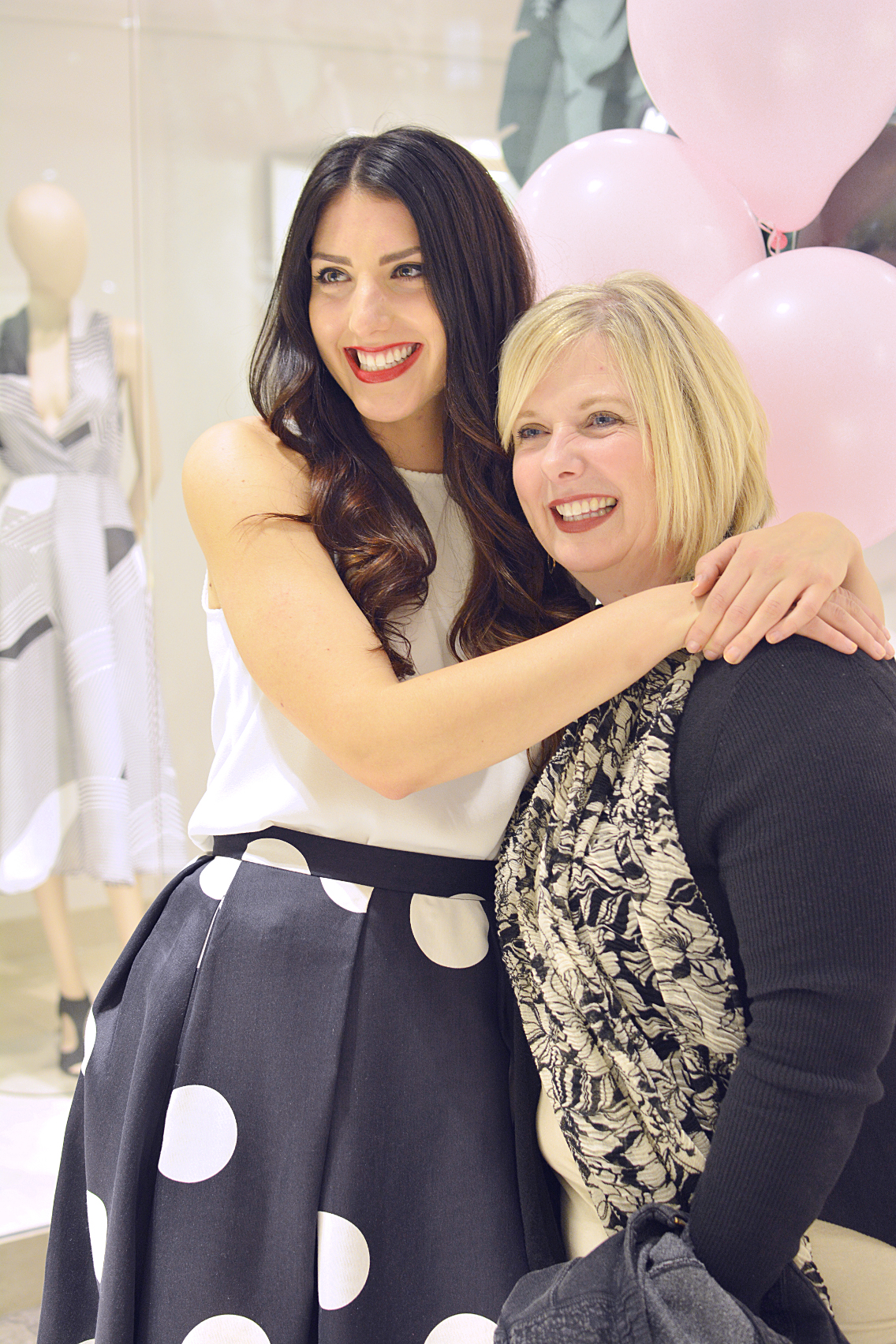 Jules and her mother enjoying the festivities together! And doesn't her mother's Giorgio Armani makeover look superb?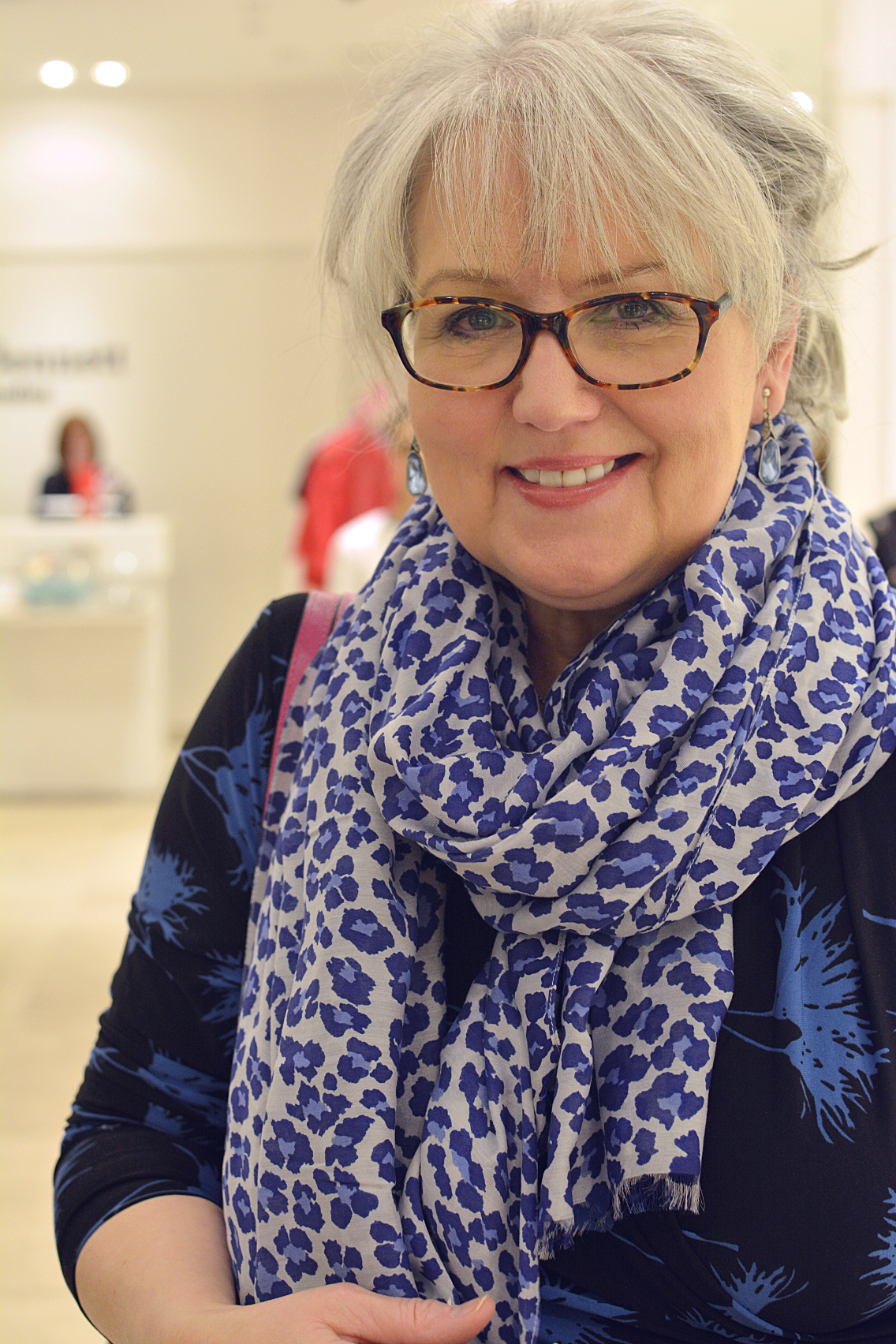 My mother fell in love with this new season Hera screen print scarf — doesn't it compliment her dress and earrings nicely?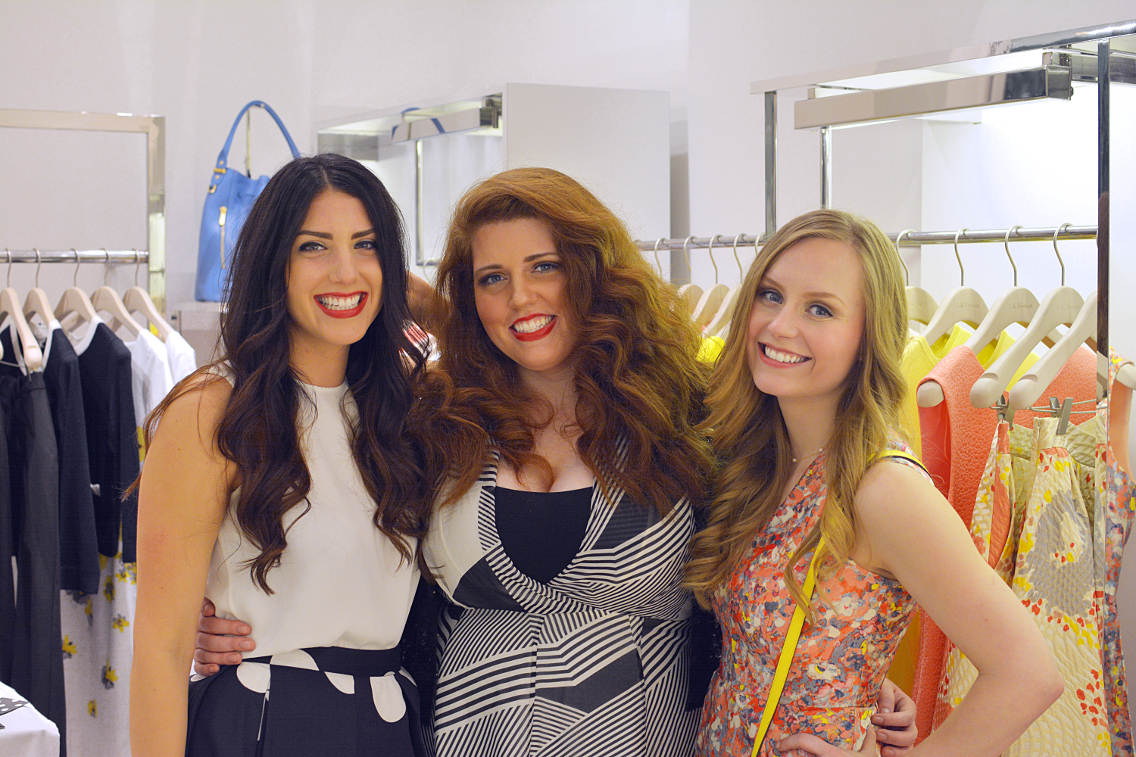 The event was a smashing success with well over double the number we had expected in attendance. A HUGE thank you goes out to the incredible LK Bennett team here in Chicago who made the entire event a lot of fun to plan and who know their products inside and out!
Can someone pinch me? Our event was a dream come true and I can't wait for our next one!