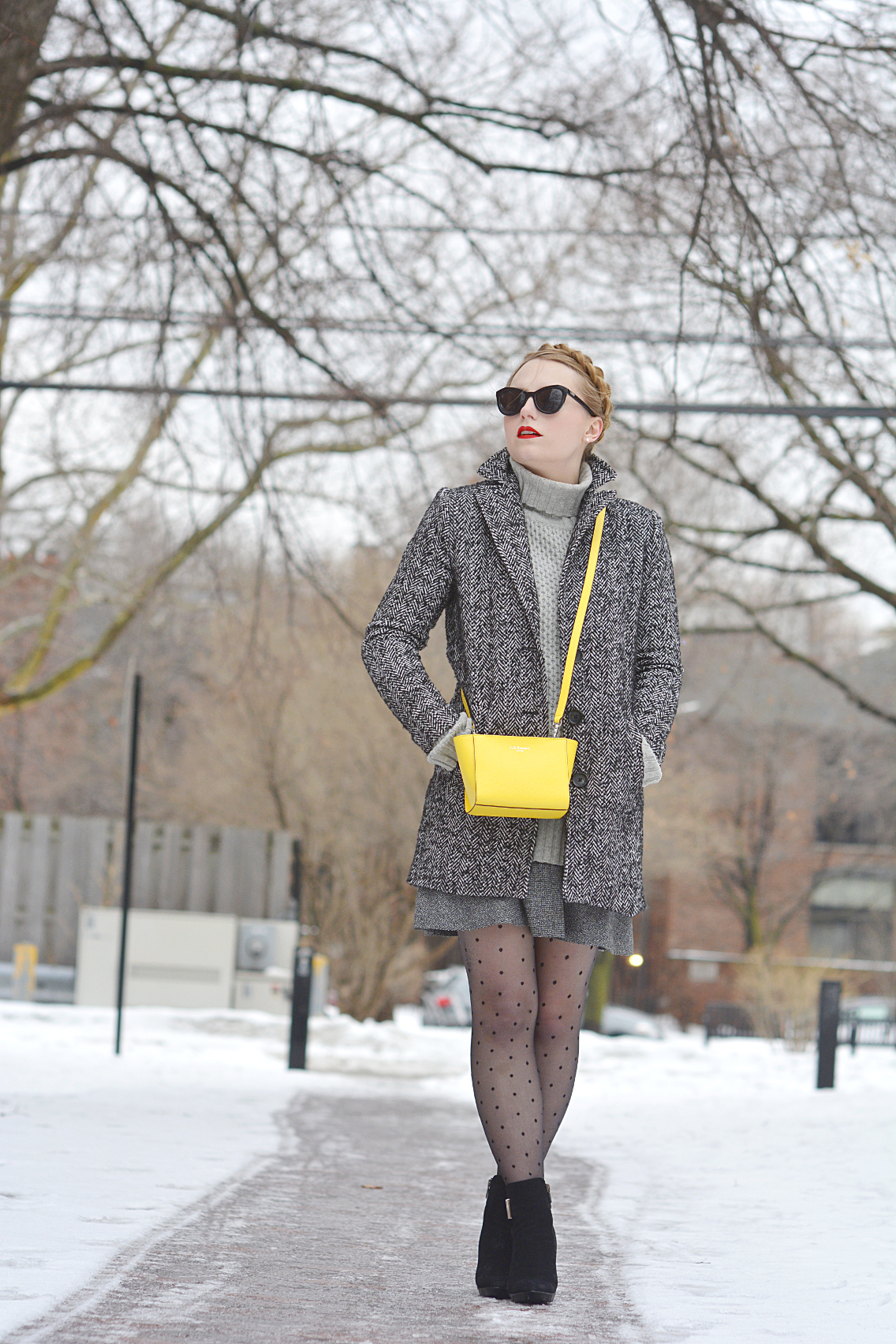 "It was one of those March days when the sun shines hot and the wind blows cold: when it is summer in the light and winter in the shade".
— Charles Dickens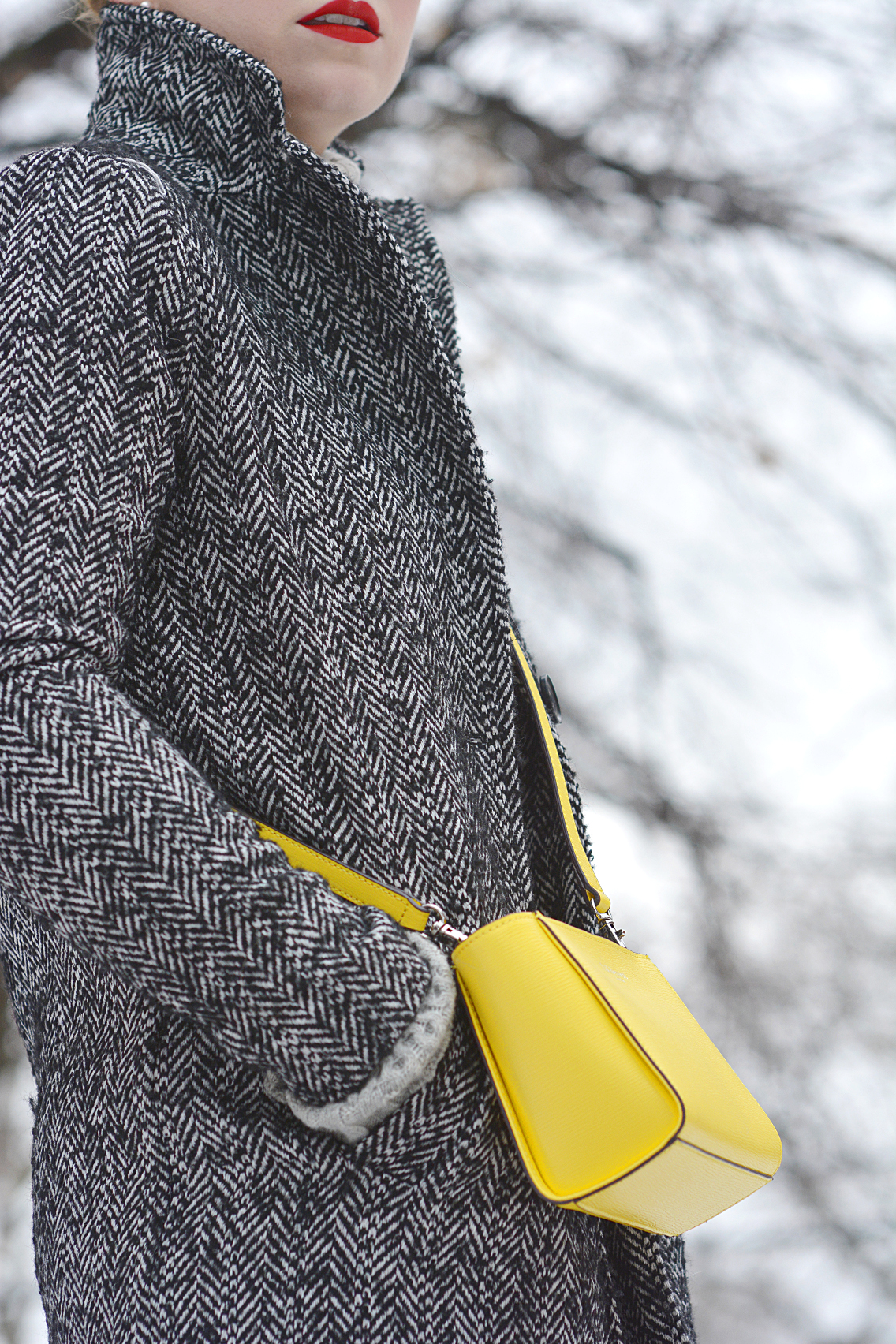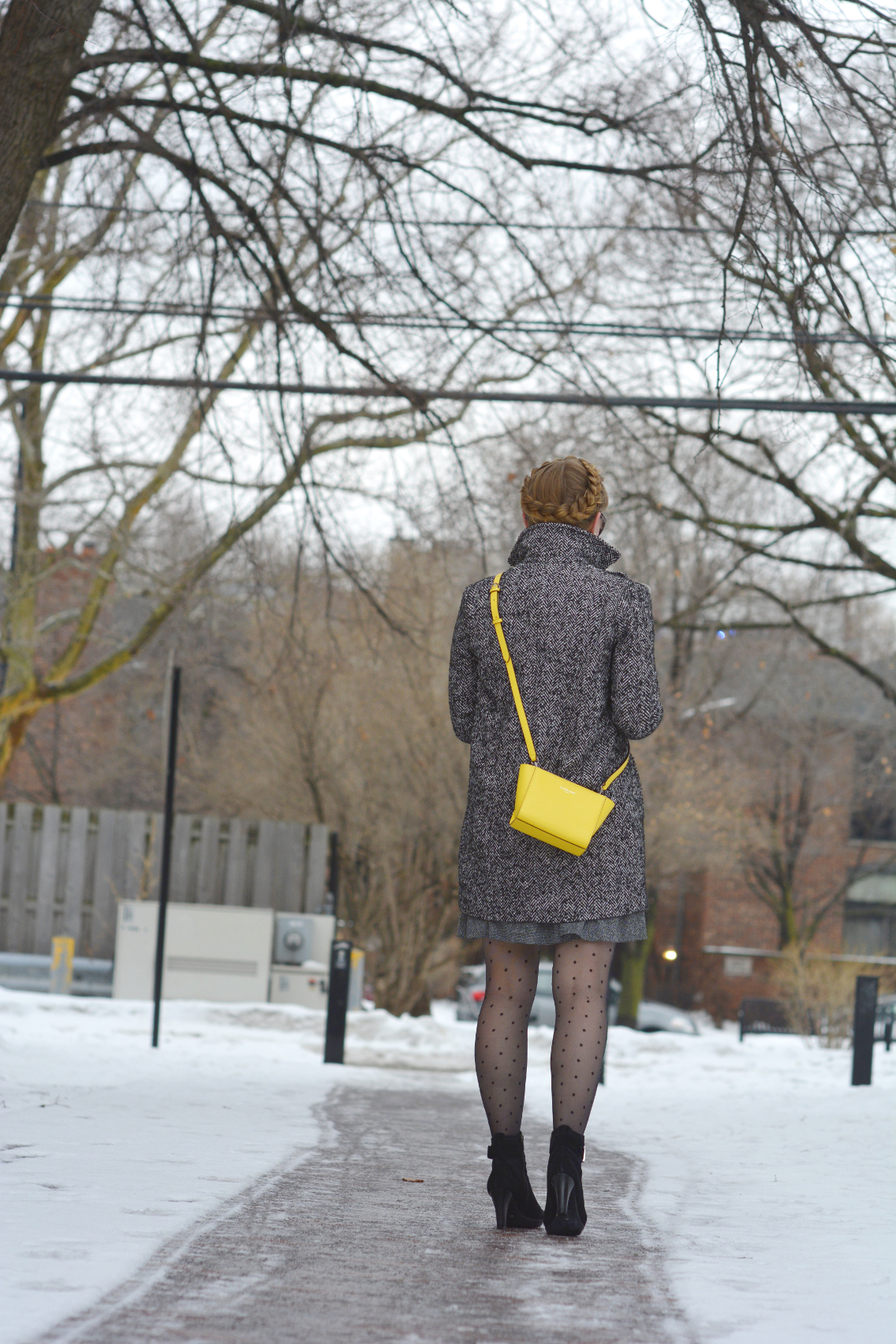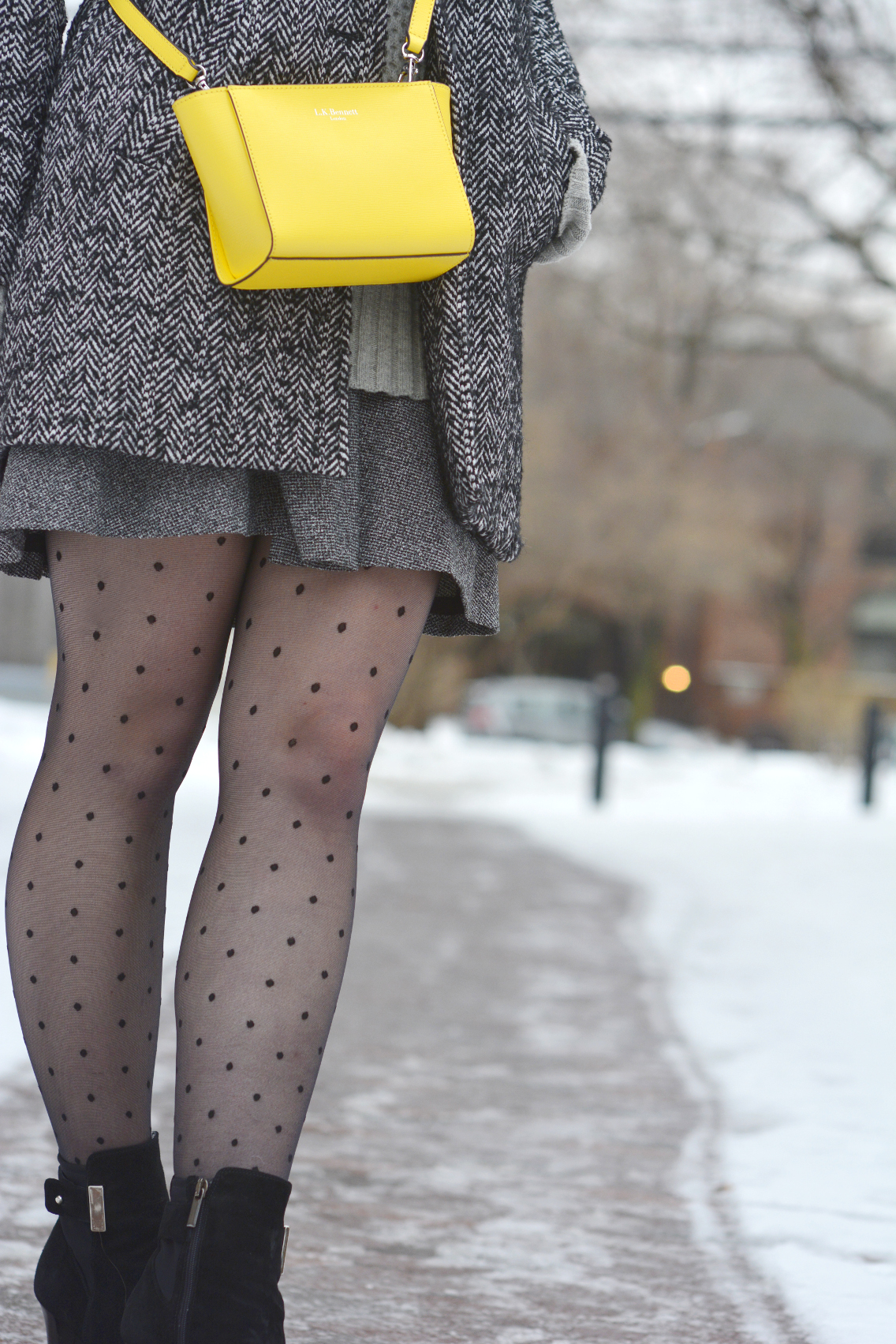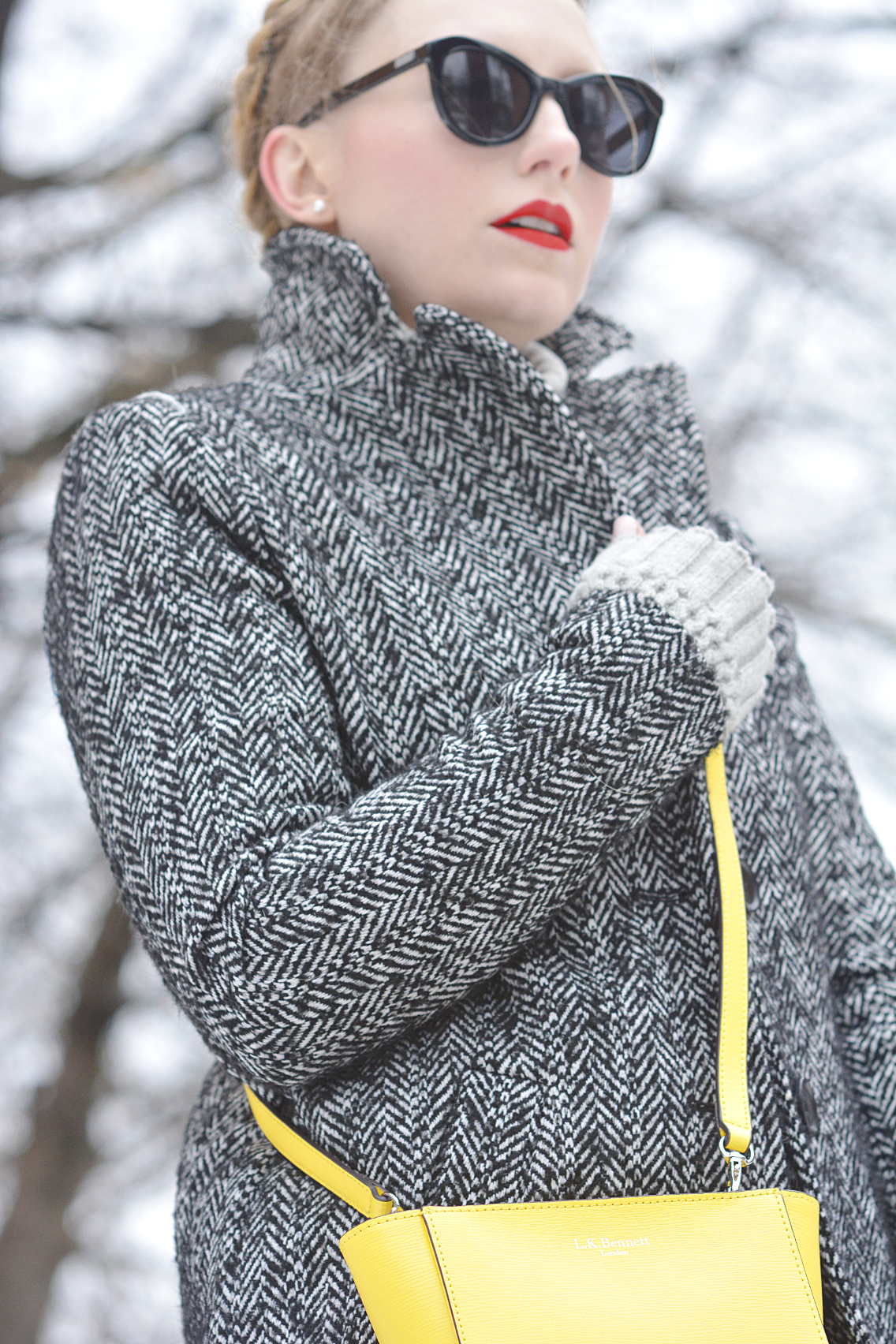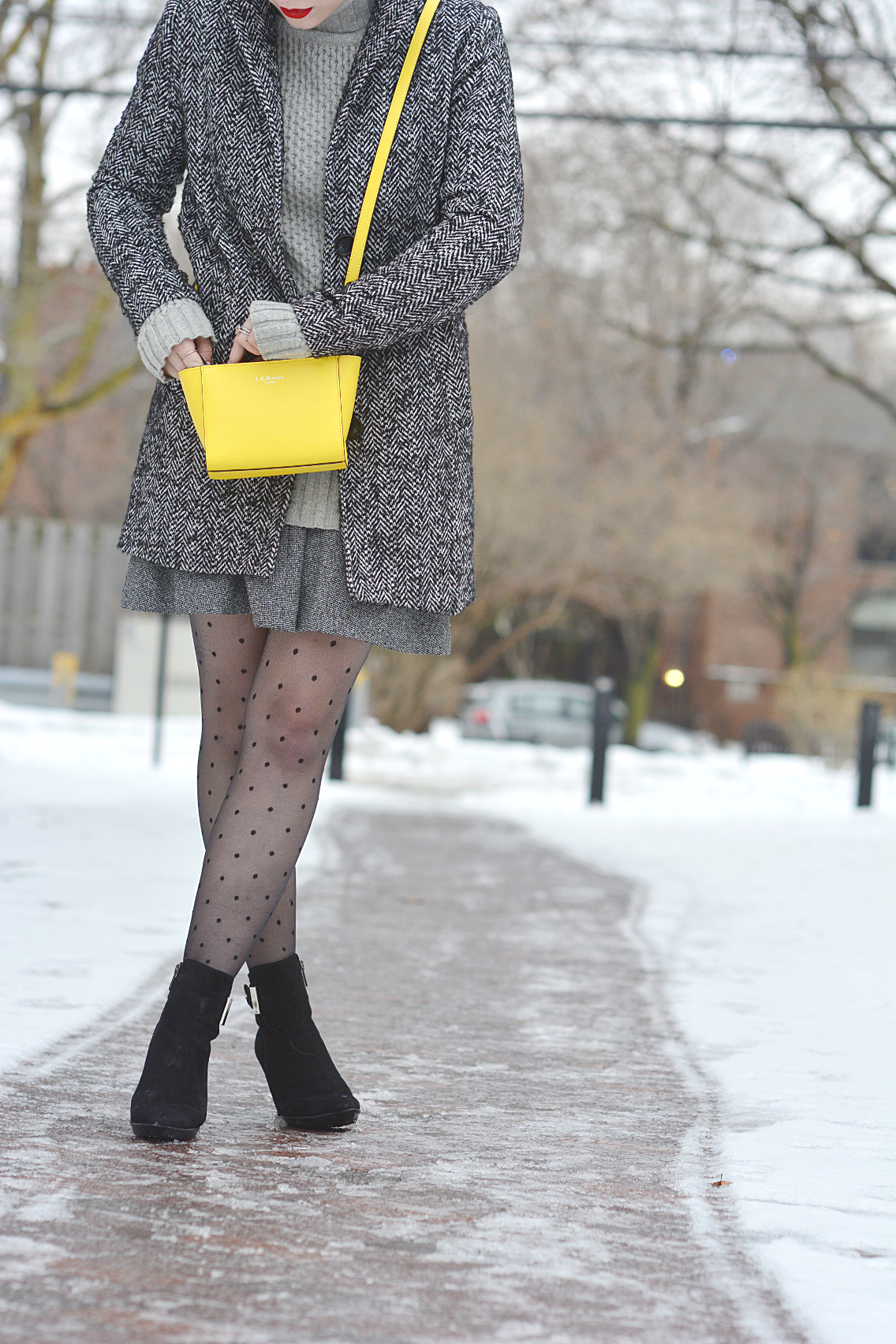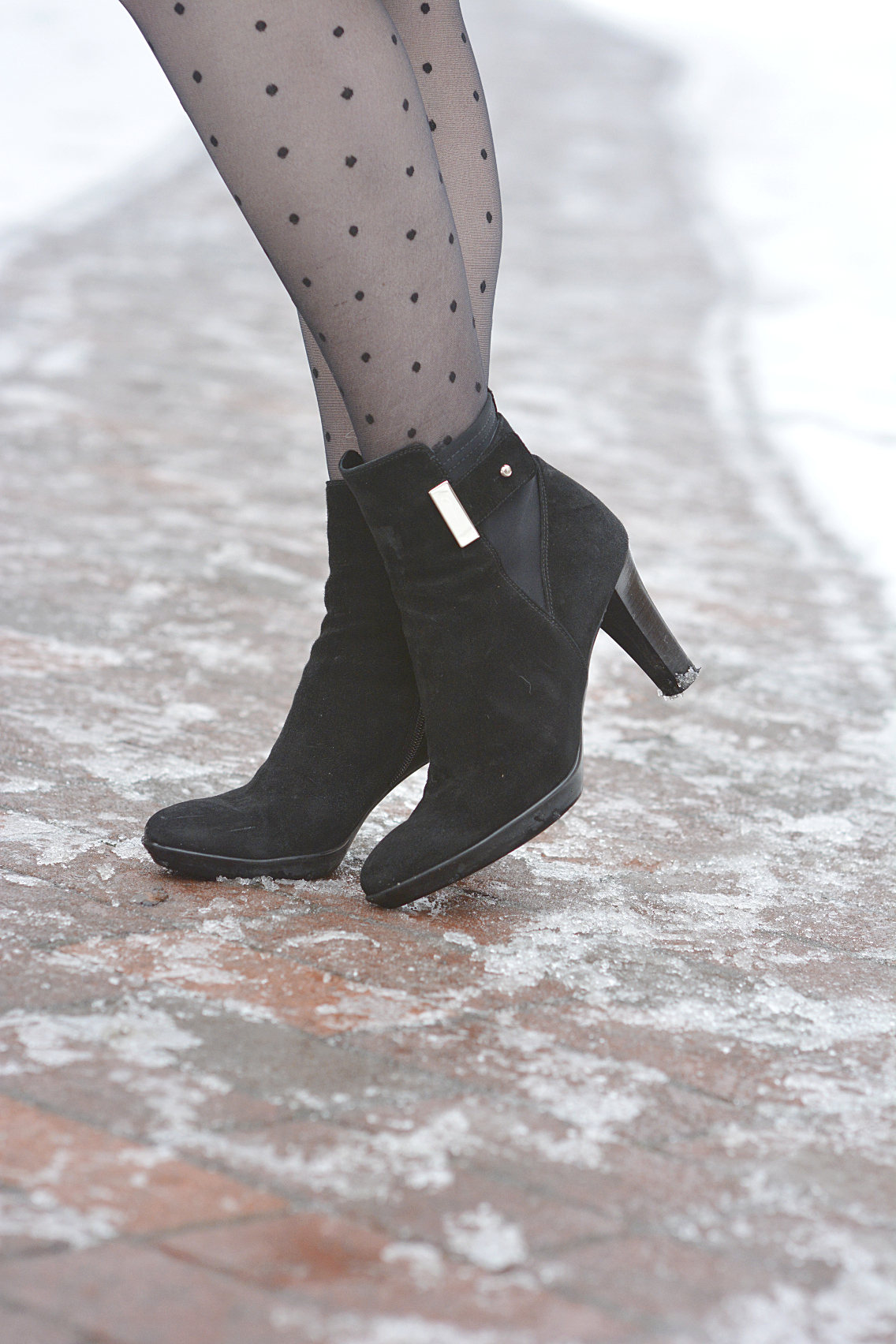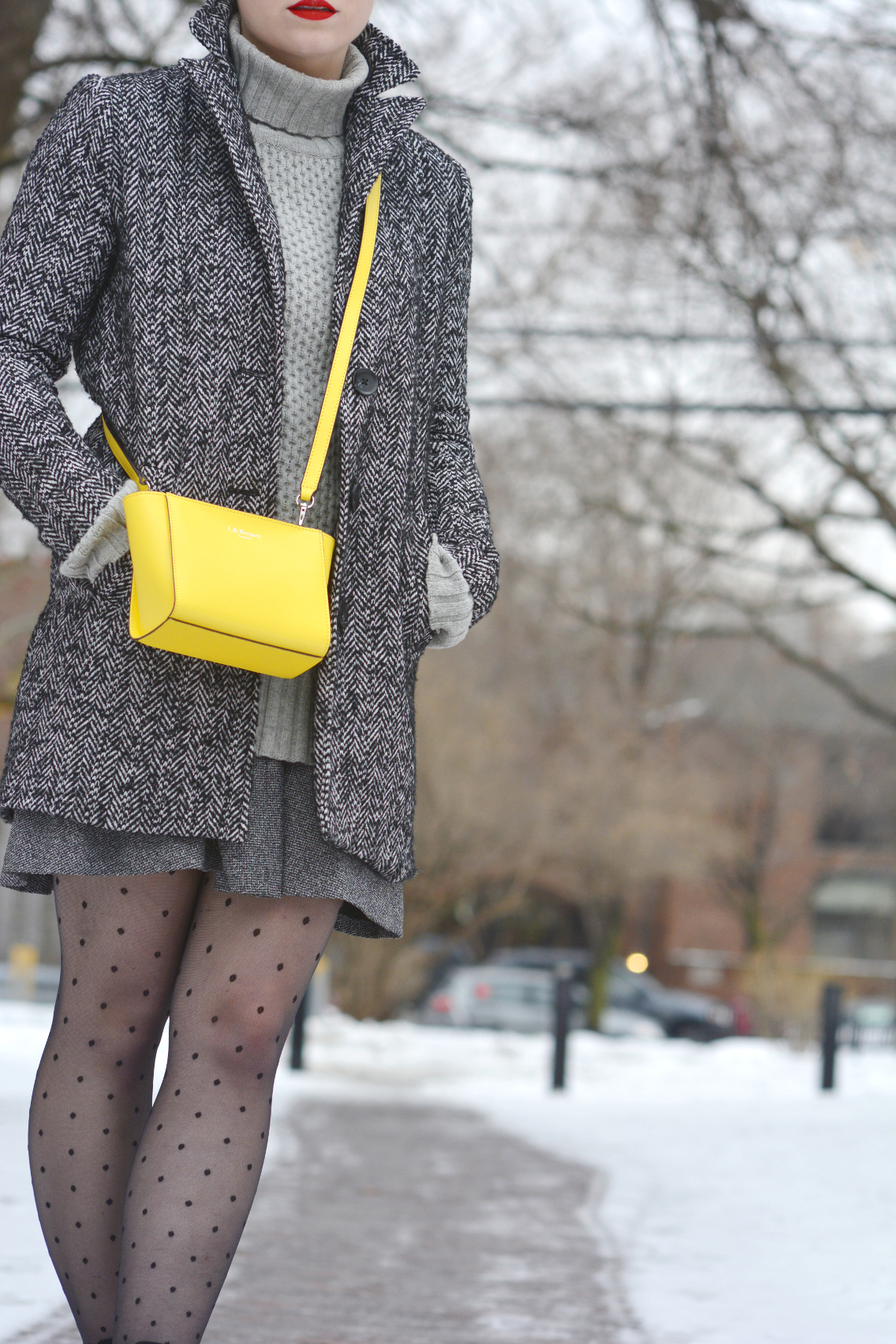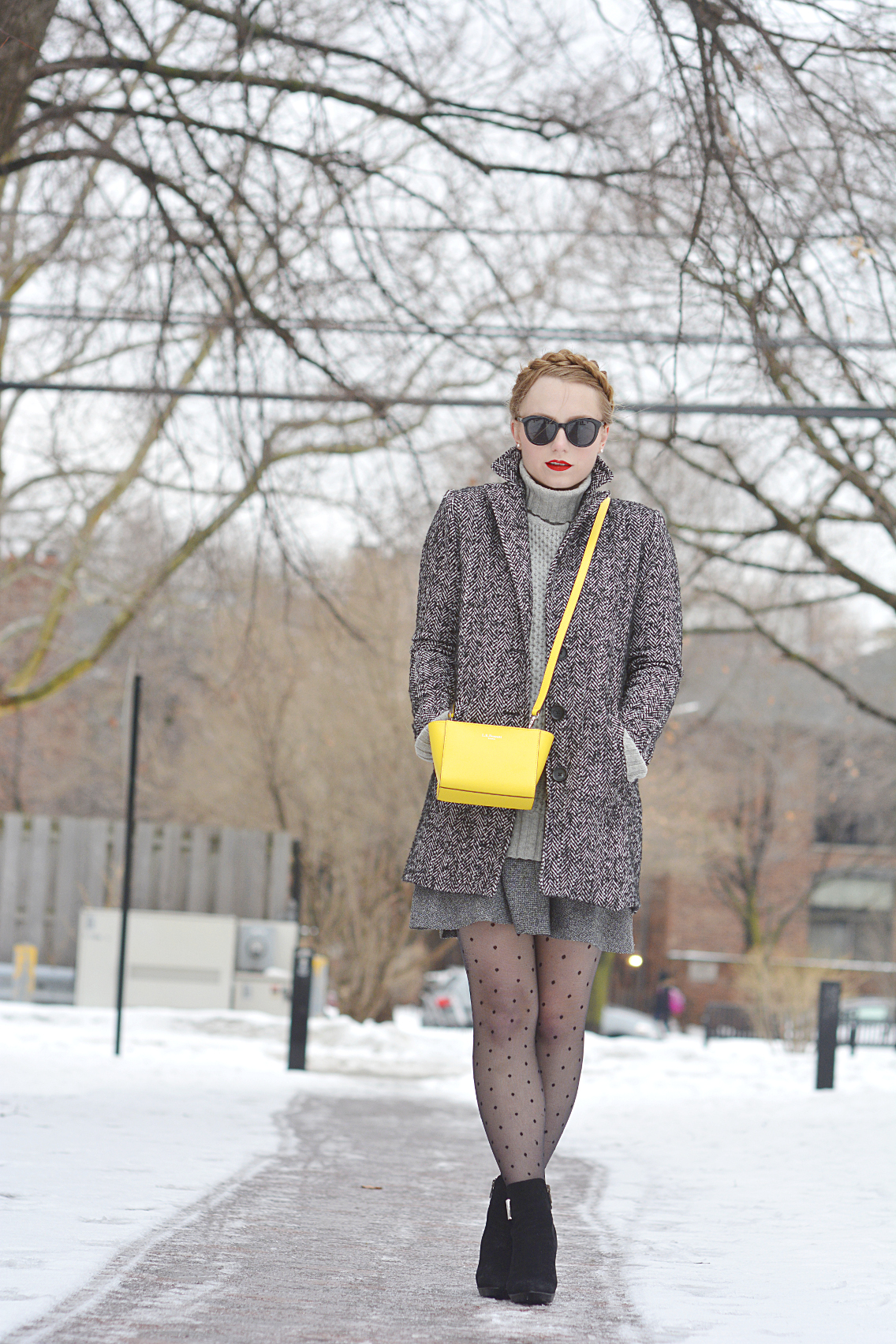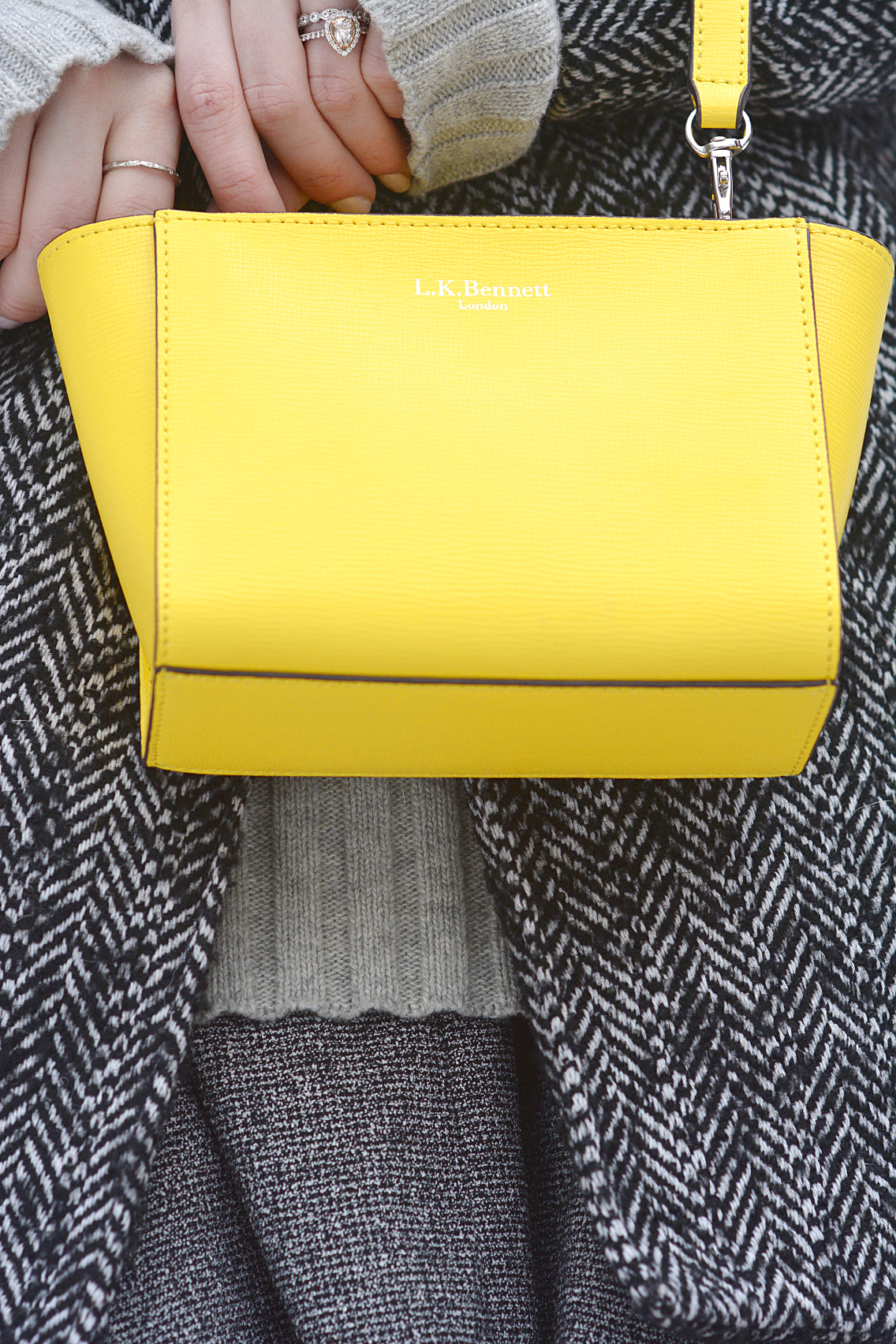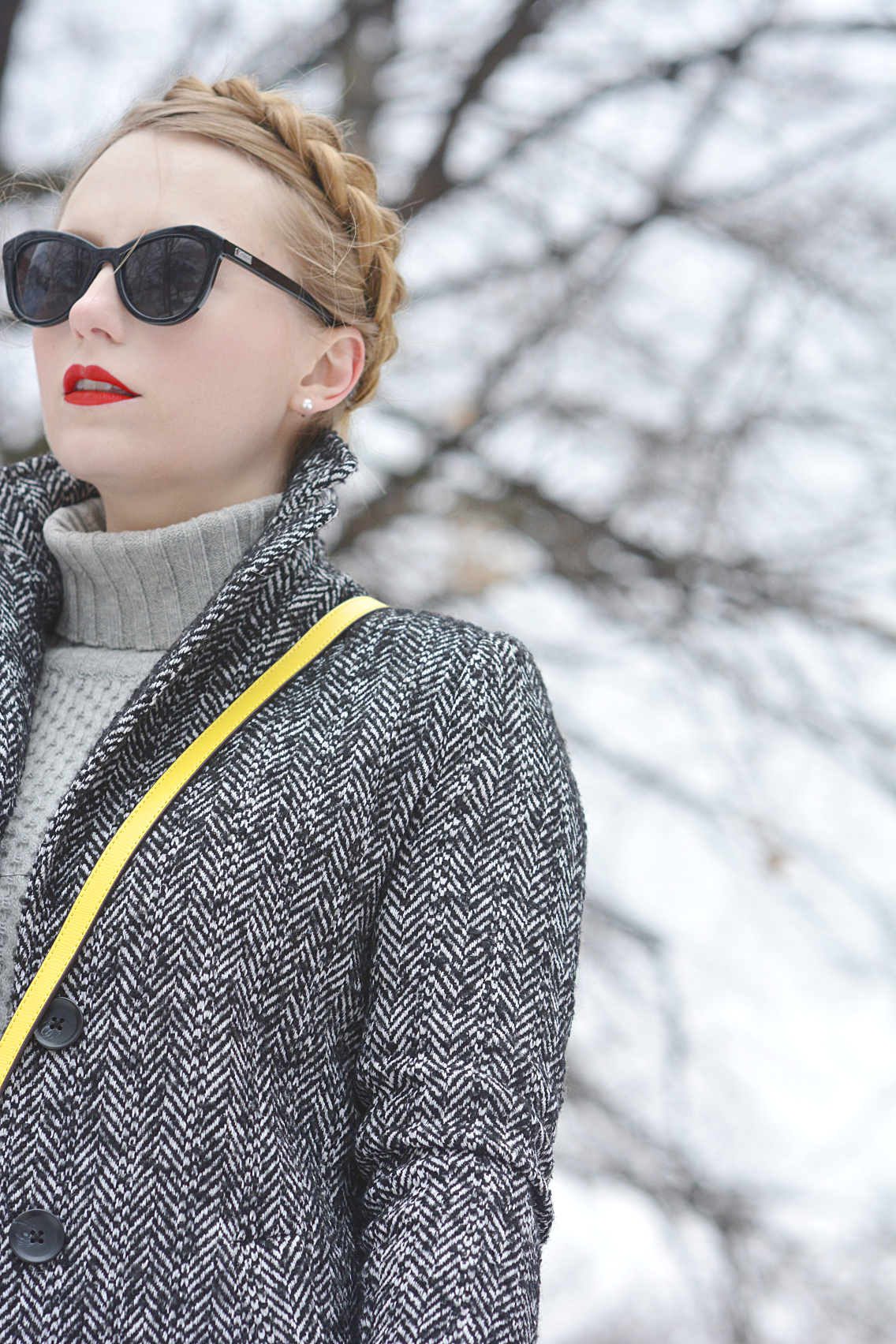 SHOP THE LOOK:
Coat – Forever 21 || Sweater – Barbour (similar) || Skirt – Banana Republic (similar) || Purse – LK Bennett 'Kaylee' || Boots – Aquatalia by Marvin K 'Royal' (similar) || Tights – Nordstrom || Sunglasses – Le Specs || Jewelry – Tiffany & Co (1 / 2) || Lips – Stila in 'Beso' || Hair – c/o DreamDry
Well it happened…
Yesterday we got several inches of snow. Two weeks ago our temps were almost in the 70s so to say that the snow was unwelcome would be a gross understatement.
Luckily I had one last cold-weather inspired outfit to share with you all, featuring this same gorgeous Kaylee bag first seen in this post. With spring (and… gasp… summer) on the horizon, I love to shake up my usual winter wardrobe of grays (necessary due to the amount of dirt and sludge the snow always brings with it) with this bright-colored crossbody. I've been perpetually surprised by the amount of ways I can wear a bright yellow bag — it's been a great piece to infuse my early spring wardrobe with some sunshine. I feel like I'm fighting the gloom from the outside in!
When the weather gets rough, do you turn to any particular wardrobe pieces in retaliation?