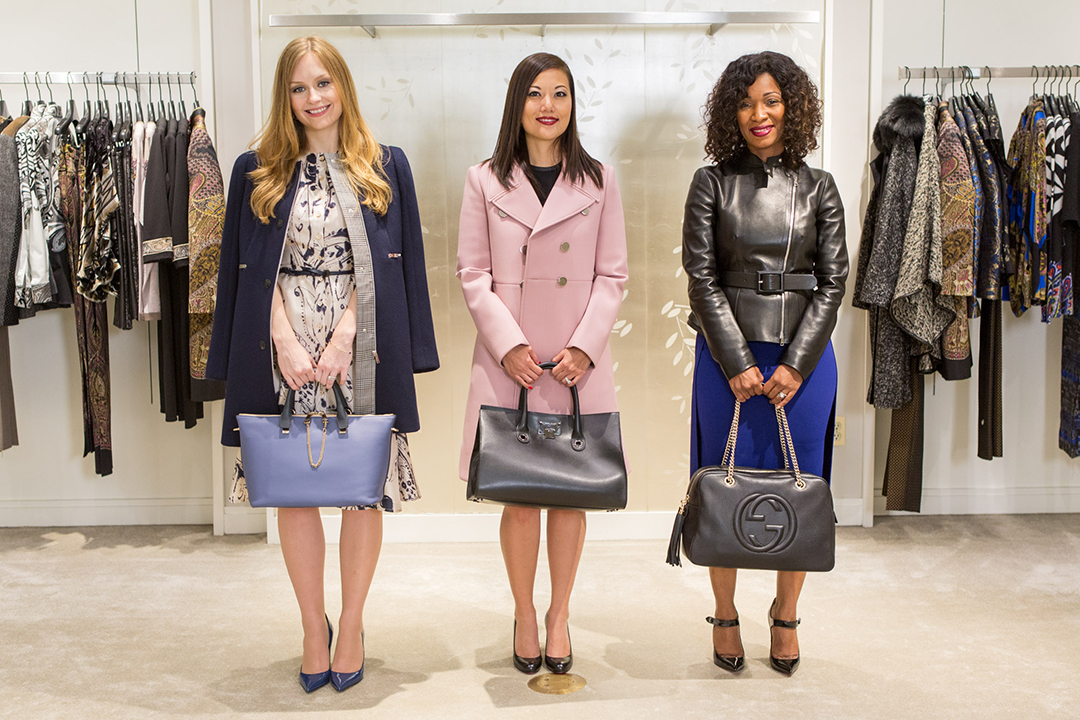 Back in March, I was chosen as the first "Business Model" for Crain's Chicago after entering one of my work outfits on Instagram with the #CCBStyle hashtag (I encourage any Chicago residents reading this to enter a favorite office look!). You can read my original interview and watch my Fox feature here. The experience was an absolute game-changer for me and gave me the confidence boost I needed to launch Sed Bona! When Crain's approached me last month and asked if I would like to pull together an outfit based on fall trends at Saks, I jumped at the opportunity. Fall is my absolute favorite season to dress for since you can have a lot more fun building layers than in the hotter months of summer but without as much snow as we get in spring. This autumn, I've been particularly infatuated with mixing together unique and luxurious textures. The look I ended up choosing for the video incorporated both silk and wool, a combination I had never thought to try before and one that I intend to return to time and time again this fall.
I couldn't find links to all my outfit pieces but you can find my Chloé bag here, the blouse version of my Carolina Herrera dress here, my classic Valentino pumps in black here, and a gorgeous selection of houndstooth pieces from Stella McCartney here. I particularly loved the color-blocking on the Chloe bag with its marine blue front and navy back since it's a great way to bring in a pop of color while being as easy to style as a neutral. In truth, I absolutely adored every piece I chose and I'm so grateful to both Crain's and Saks for allowing me the opportunity to play with designers and styles I wouldn't have tried otherwise. Read Jackie Bender's whole article here and look for it in print in Crain's in the next week or so.
What trends are you incorporating into your wardrobe this fall?