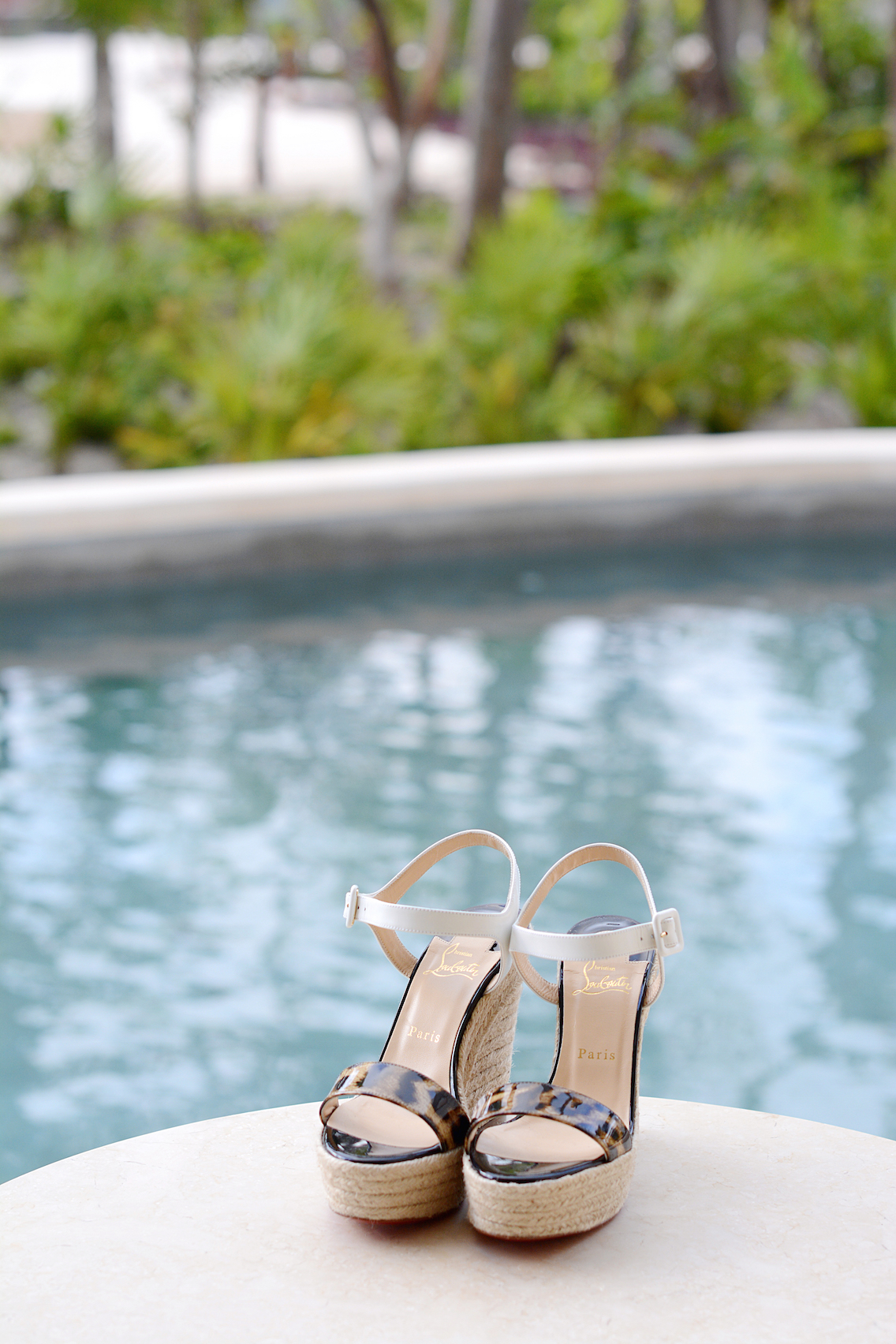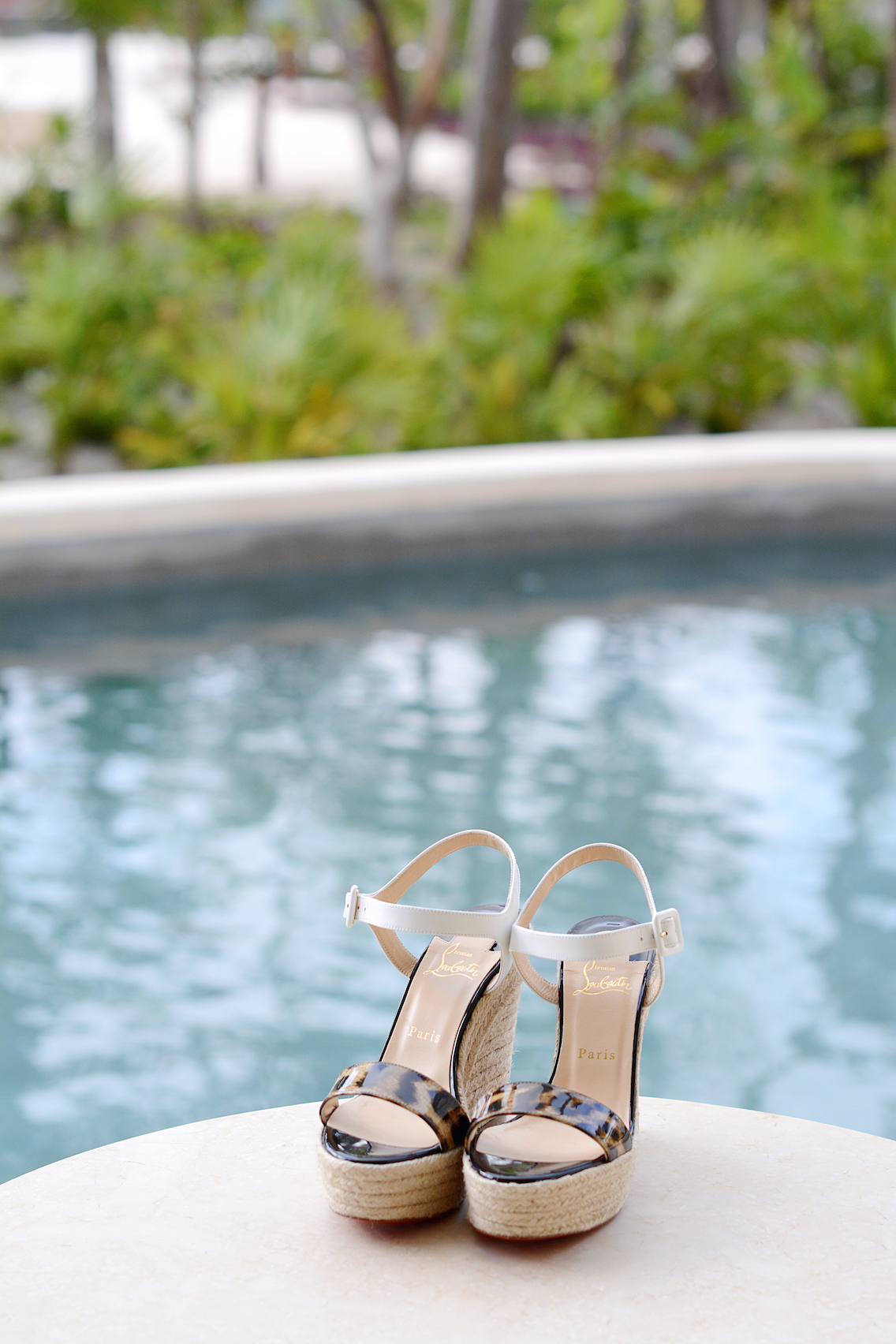 After the chaos of this last year, Hubby and I were in desperate need of a vacation — not 36 hours in NYC, mind you. A REAL vacation complete with hammocks, beaches, endless piña coladas, and some of our closest friends.
Say, in Mexico?!
Luckily one of Hubby's best friends planned their New Year's destination wedding in the Riviera Maya and ever since we bought our tickets last May, I've practically been counting down the days 'til we left.
This wasn't my first trip to Mexico, having stopped at Cozumel on a South American cruise in early 2014, but it was my first actual STAY in Mexico and I was eager to break out of my fur-lined wellies, don some killer sandals, and actually RELAX for the first time all year. (Truth: There's really no exhaustion like the exhaustion you get from running your own business and this past year WIPED me).
To be honest I wasn't really sure what to pack for our trip and googling "what to pack for the Riviera Maya" didn't help very much either. Ultimately my little carry-on suitcase ended up being packed with sheer chaos so to save you a little pain and guesswork, here are the 5 items I'd deem essential for a trip to the Mayan homeland:
5 Packing Essentials for the Riviera Maya
Yes, we spent most of our time on the beach where the water and sand spell doom for beautiful espadrilles wedges everywhere. But the Riviera Maya is also a tourist hub with some seriously epic parties — especially since we were there over New Years Eve! Make sure you pack at least one killer pair of party shoes to dance the night away in. I always opt for wedges since they're comfortable and perfect for warm climates.
I snagged this pair of 'Spachica' Louboutin's on deep discount with the queen of designer bargain hunting herself, Anna, at Barney's just before Christmas (the price was so good we BOTH bought the same pair).
2. Several Well-Fitting Bikinis You Can Mix-and-Match.
Being a well-endowed woman, I spent much of my youth frustrated by bikinis. For years I felt like no design would ever give me the support and coverage I wanted without also looking like it was designed for someone twice my age. Was I forever doomed to the one piece? Then I finally discovered a few swimwear brands that actually sell bikinis in REAL bra sizes (Eda London is my go-to brand now). WHAAAAA!?? It was an amazing epiphany to the girl who was forever frustrated by the idea that breasts can easily fit into the sizes small, medium, and large.
So for those of you terrified to take the bikini plunge like I was, I've rounded up a few of my favorite supportive bikinis below. Buy a few bikinis that are fun but sturdy, then mix-and-match them to create a new look everyday. We were in Mexico for well over a week and despite clocking in some serious pool time, I never once looked like I was wearing the same suit! My Tip? Bring enough suits for half of the days of your trip if you're planning to spend serious time in water then switch out the colors and patterns to keep it fresh everyday (and sanitary since you should allow your suits to dry completely before bringing them back in water).
3. Sunglasses. Good Ones.
Somehow the sun in Mexico felt fiercer and brighter even than it did when I lived in India. Good, sturdy sunglasses are an absolute MUST (and so much smarter than a sunhat which flattens and crimps wet hair causing breakage). I opted for sunglasses with large lenses (I love my 62mm Ray-Ban aviators) and also ones with dark lenses to help me see better near all the water reflections.
4. Nourishing SPF 50 Sunscreen.
Mexico is HOT. And the Mayan sun, even in January, quickly reduced many of our friends to purple and red splotchy messes within just a few short hours. Don't let this happen to you! A nourishing SPF 50 block keeps your skin hydrated between countless dips in ocean water, pool water, and sticky bug spray applications but is low enough to ensure you get a small tan and all the January bragging rights that come with it.
I tested out the Supergoop Sun-Defying Oil (in the convenient 1 oz travel size) on our trip and loved it. The oil is so nourishing that I had people asking me if I'd gotten a tan hours before actually achieving one. And, considering how much time I spent in the water, proved itself to be remarkably water-resistant as well.
5. A Sturdy Beach Tote.
We spent much of our vacation snorkeling in the ocean (you would not believe the incredible diversity of aquatic life we found in the coral reef just steps from our resort's beach) or lounging in the pool with our fourth (ahem, I mean first) margarita of the day. My enormous Anya Hindmarch Tote (which, despite being subjected to consistent abuse for the last four years, still looks BRAND NEW) saved me many times by carrying bottles of water-resistant sunscreen, bug spray, sunglasses, beach cover-ups, power chargers and the morning newspaper around wherever I might need them. I almost didn't bring a casual tote with me and am so grateful I shoved it in my suitcase last-minute.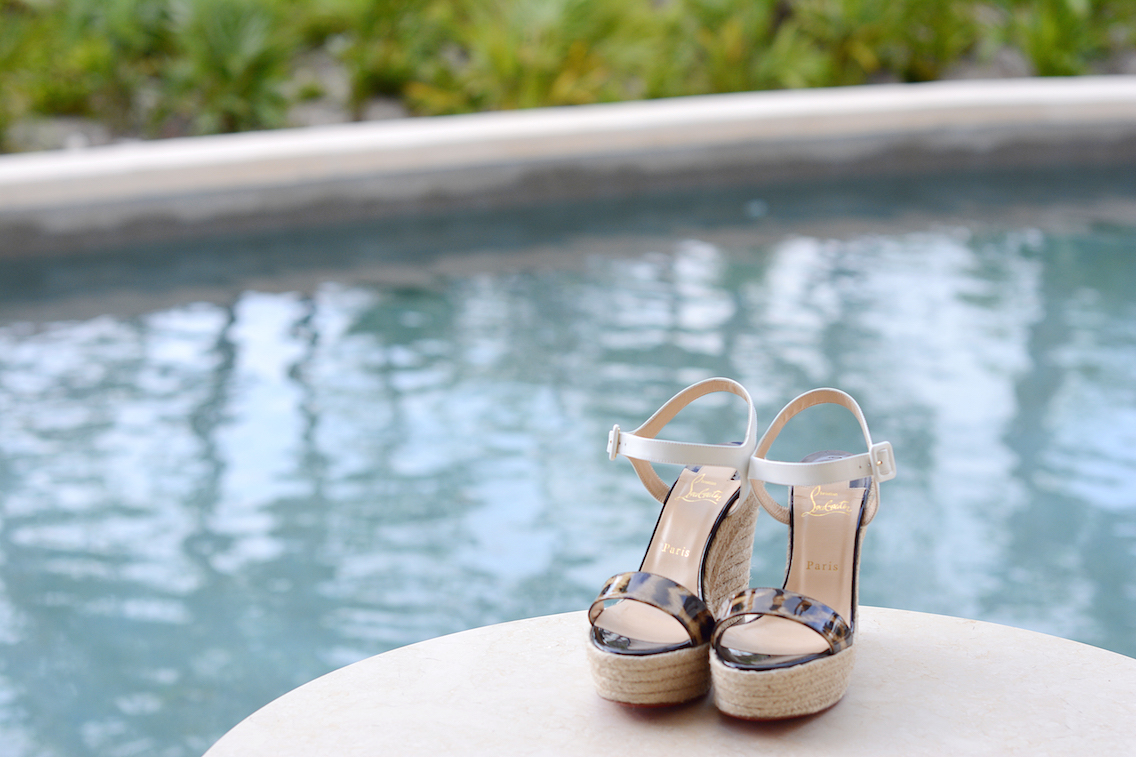 Bon Voyage!