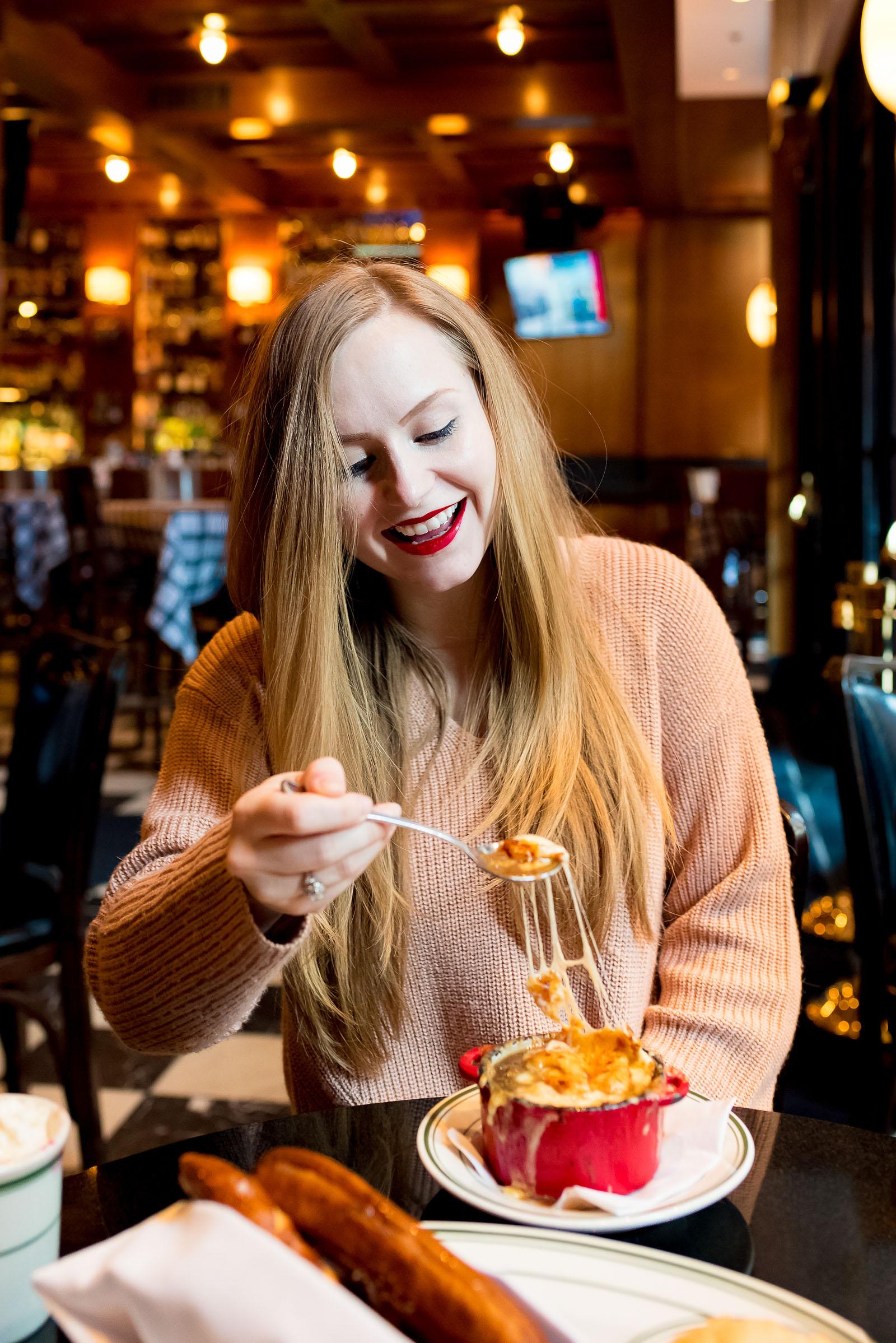 Well it's been one WEIRD winter here in Chicago. 60 degree days and subzero days. Snow, rain, sleet, AND sunshine.
Some days we've been warmer than my relatives in Florida have. Others have been colder than temperatures in the Arctic.
It's been one wacky start to 2018.
And a sick start to 2018 too.
Everyone I know seems to be suffering from the flu or a cold! Schools are closing down and people everywhere are coughing like maniacs. It's gross. And with the moody weather shifts expected to stick around for a while, I'm betting there's no end to this sick winter season soon.
So what do you do?
What do you need when everyone around you is sick?
Soup.
Lots of it.
Barrels of it, really.
(Can you IV soup?)
Because nothing calms the sick, tired winter soul like a warm bowl of simmering soup. There are so many delicious recipes you can make at home (like Black Bean Soup, "Clean Out the Fridge" Vegetable Soup, or Mushroom Brie Soup) but if you're tired AND under-the-weather, you're probably not feeling up to cooking either.
So here are 10 of my favorite Chicago spots for a damn good bowl of soup.
Something to soothe the soul when you just wish it was summer already…
10 Perfect Chicago Spots for Soup On A Cold Day
---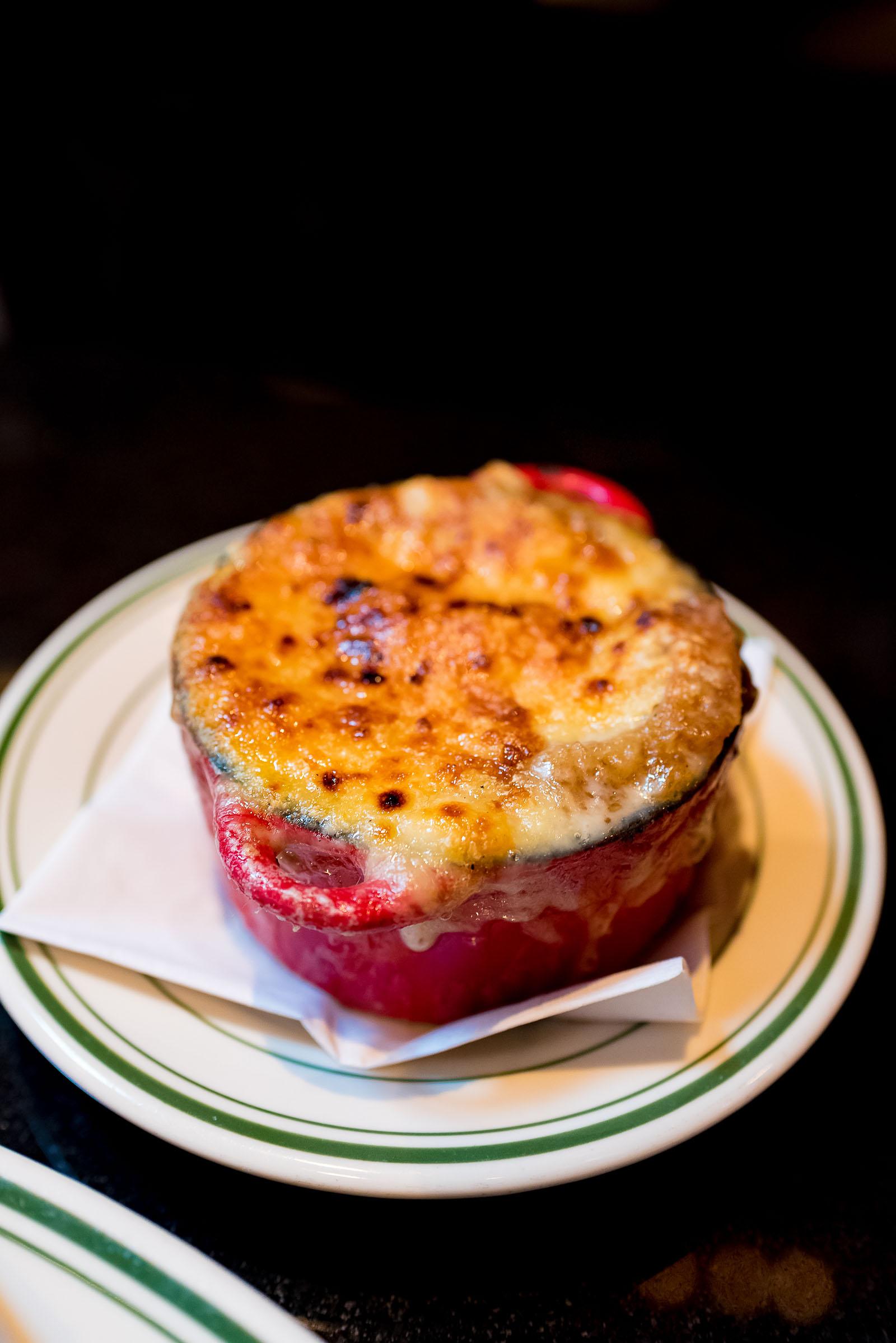 The Gold Coast is jammed with dozens and dozens of restaurants serving soups of all types. But my favorite place is LuxBar for their EPIC French Onion Soup. It's so comforting and the cheese pull (see in the intro photo of this post) is the BEST. The onions are well-flavored and the broth exceptional too making this the first soup I tend to crave when temperatures drop each winter.
And while we're talking about great spots in the Gold Coast, I've be remiss if I didn't mention Gibson's, located just kitty corner from LuxBar. Generally they have several soups on the menu but my favorite is their Bookbinder's soup. Have you ever had Bookbinder's soup? It's a zingy, tomato-based broth with chunks of snapper and vegetables that sticks to your bones without being heavy like a creamy soup.
If you've never tried it, make a pilgrimage right now! It's the soup I go and pick up for Hubby when he's sick.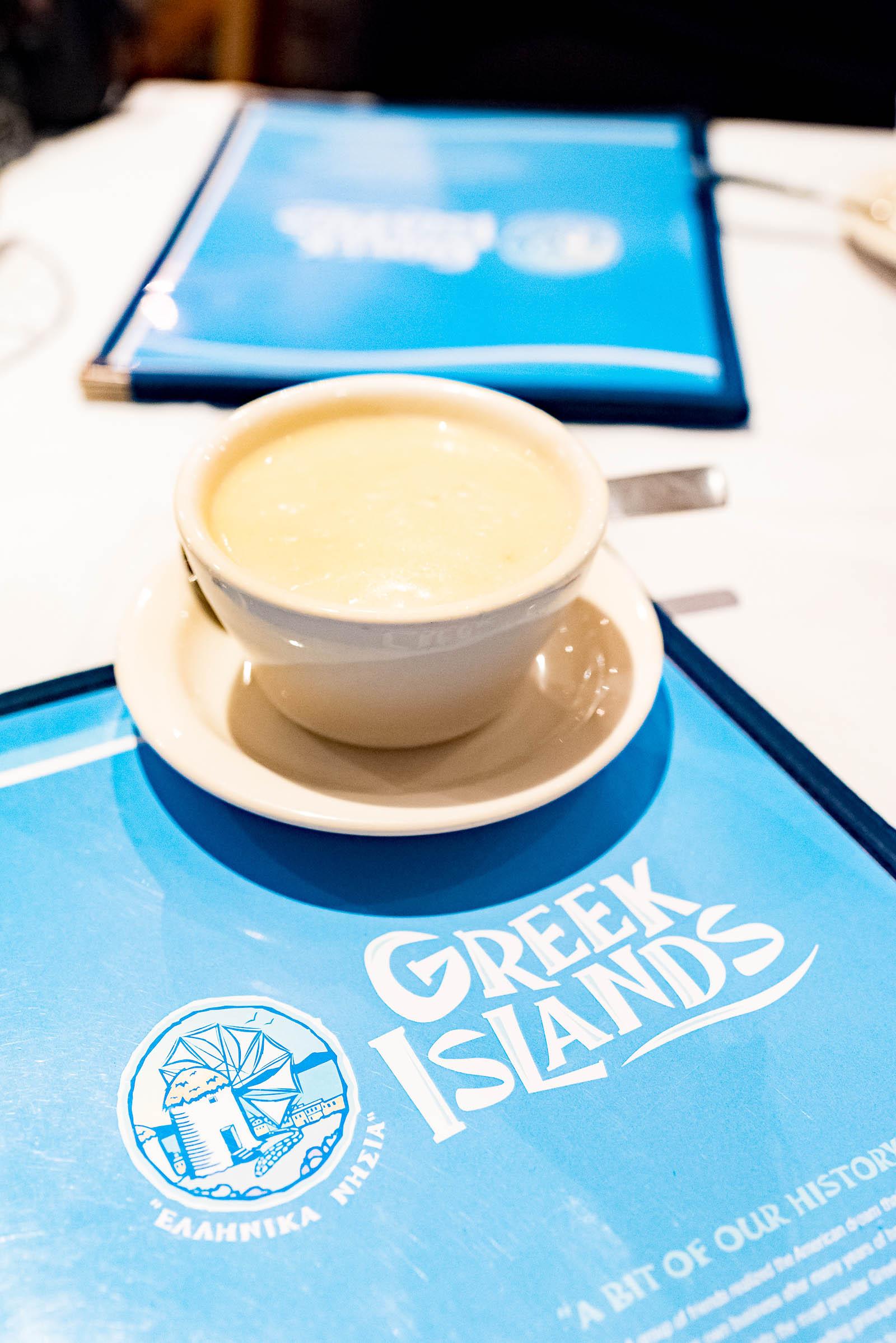 I've been getting my Chicago Greek food fix at Greek Islands since I was a toddler. And while I love their food in spring, summer, and fall, I ESPECIALLY love it in winter. Their Avgolemono, a traditional greek lemon rice soup, is the comfort food of dream — a creamy, zingy broth that cures a cold faster than almost any other remedy!
This is the soup I REQUEST when I'm sick. Always.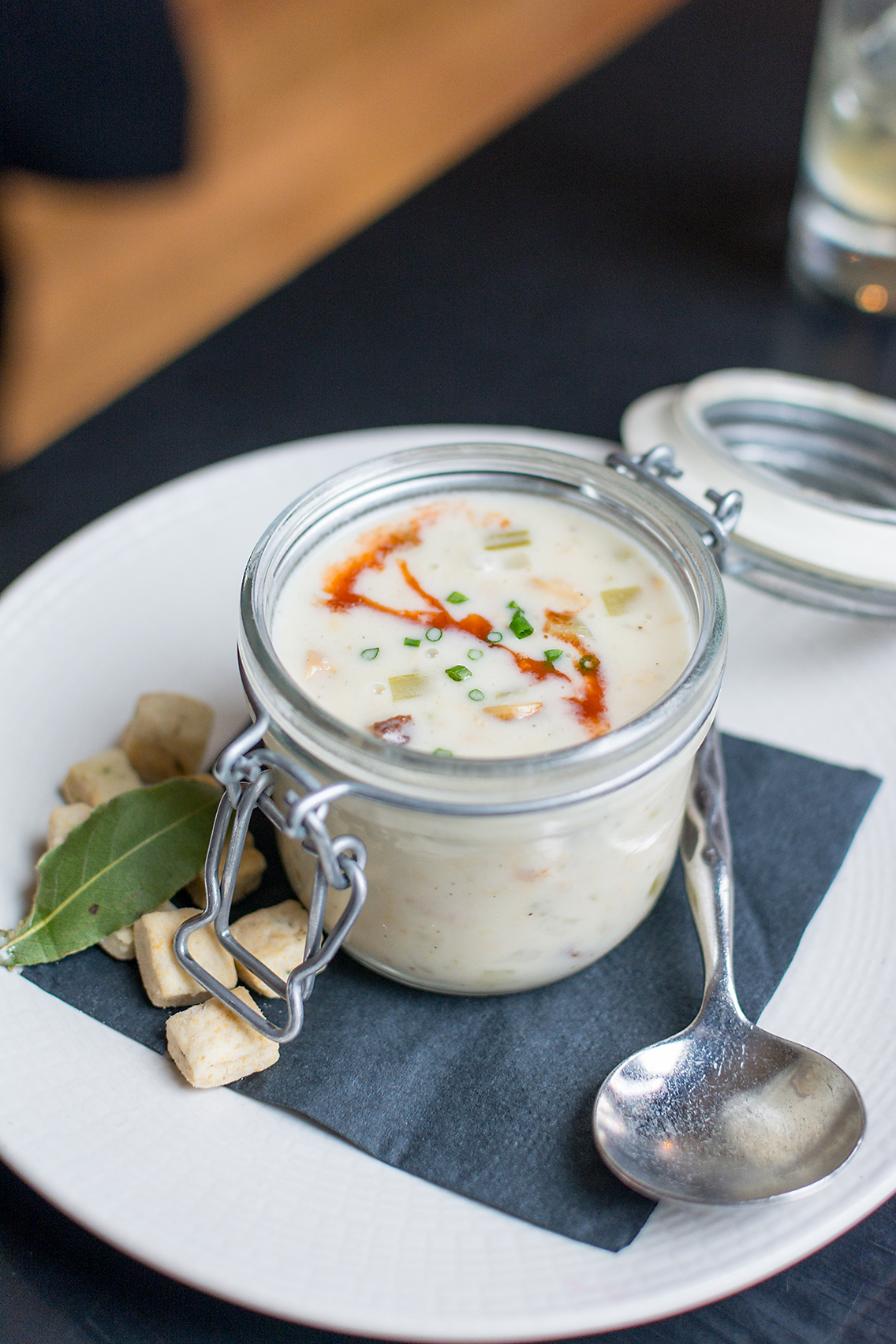 I haven't written about GT Fish & Oyster for some time but I've certainly been eating here plenty. Hubby and I go here practically once a week! Especially for their clam chowder during the cold winter months. Even for a Midwestern restaurant, GT's clam chowder has got to be one of the most perfect clam chowders ever conceived. It's a rich, flavorful clam broth with bacon chunks and potatoes — what's not to love?
And hey if soup isn't your thing you can always head over to Pizzeria Bebu for their clam chowder-esque pizza! Now if only they started to serve soup…
Another winter favorite? Imperial Lamian. I LUUUUUUUUUURRRRRRRRRVVVVVVVEEEEE their hand-pulled noodles with a passion but their unique miso soup and hot and sour soup are worth the trip alone.
Both are very unique for being such traditional asian soups — the hot and sour soup is made with black vinegar and the miso soup has a tofu blossom in the center and is served with goji berries. So unique, right?
Otherwise known as Ralph Lauren.
Otherwise otherwise known as my favorite Chicago restaurant to hibernate in for winter.
Not only do their rotating selection of fresh soups keep every visit warming AND interesting, but the dark wood interior, walls of books and ornate artwork, and their very own working fireplace make this the perfect winter soup spot.
Added bonus? You can slurp your soup next to their roaring fireplace in large leather-bound chairs. The cozy, warming atmosphere really helps in winter.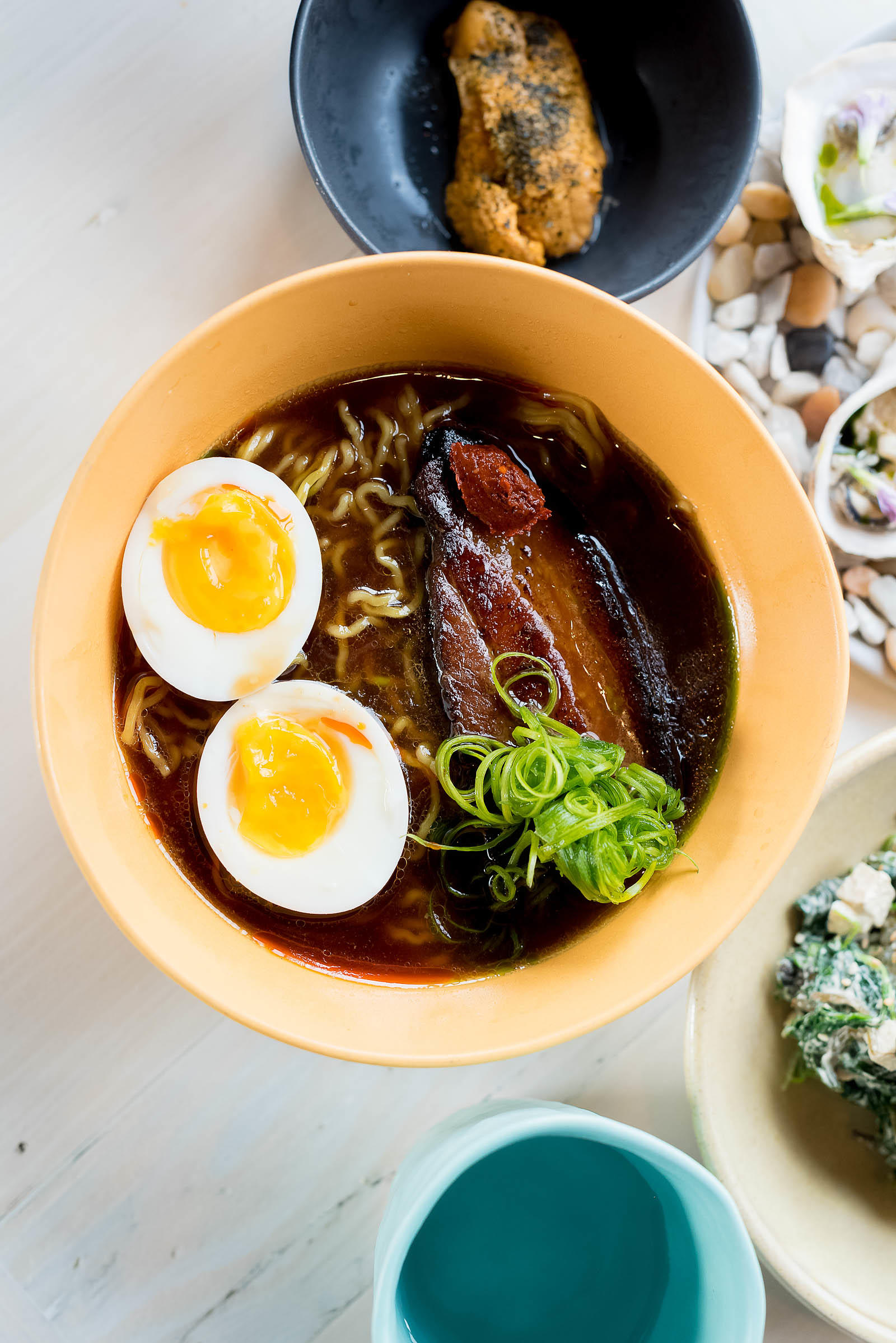 There's no doubt that one of the world's most comforting winter soups is a massive bowl of ramen.
My favorite in Chicago is at tiny Kitsune, one of my all-time favorite Chicago restaurants, and one of the best traditional takes on this quintessential Japanese soup.
Good ramen depends on good broth and Kitsune has BY-FAR the most flavorful! Not to mention being one of the most photogenic ramens in Chicago…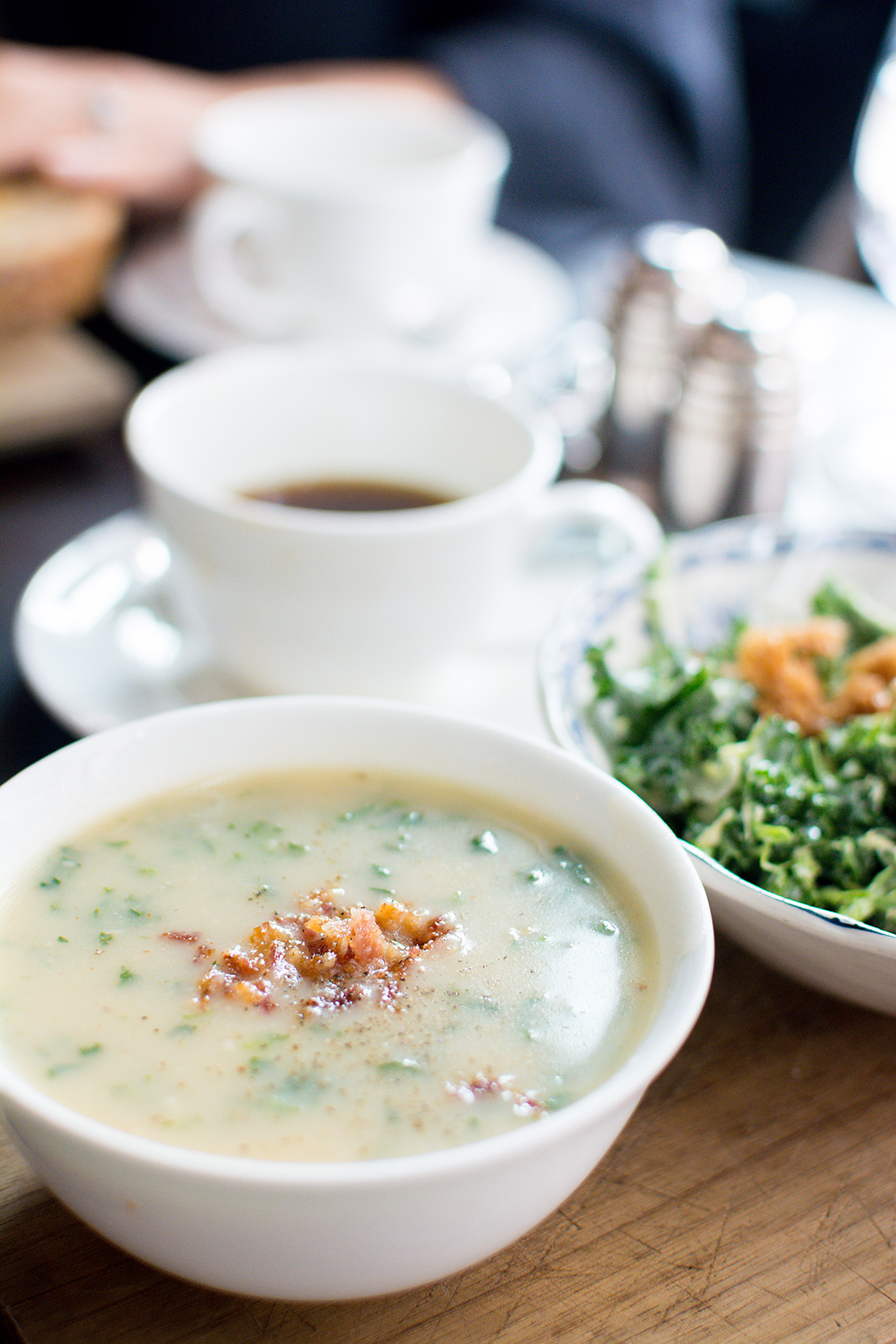 I love the Allis for breakfast, lunch, and afternoon tea (and even occasionally pre-dinner cocktails) but especially for a lunch bowl of soup in winter.
The large windowed Allis space is the perfect antidote to a gloomy day and their daily rotating selection of in-season housemade soups has me coming back week after week every January through March.
Now if only they'd bring back the minestrone recipe from Pizza East (R.I.P.) — then I'd probably never leave!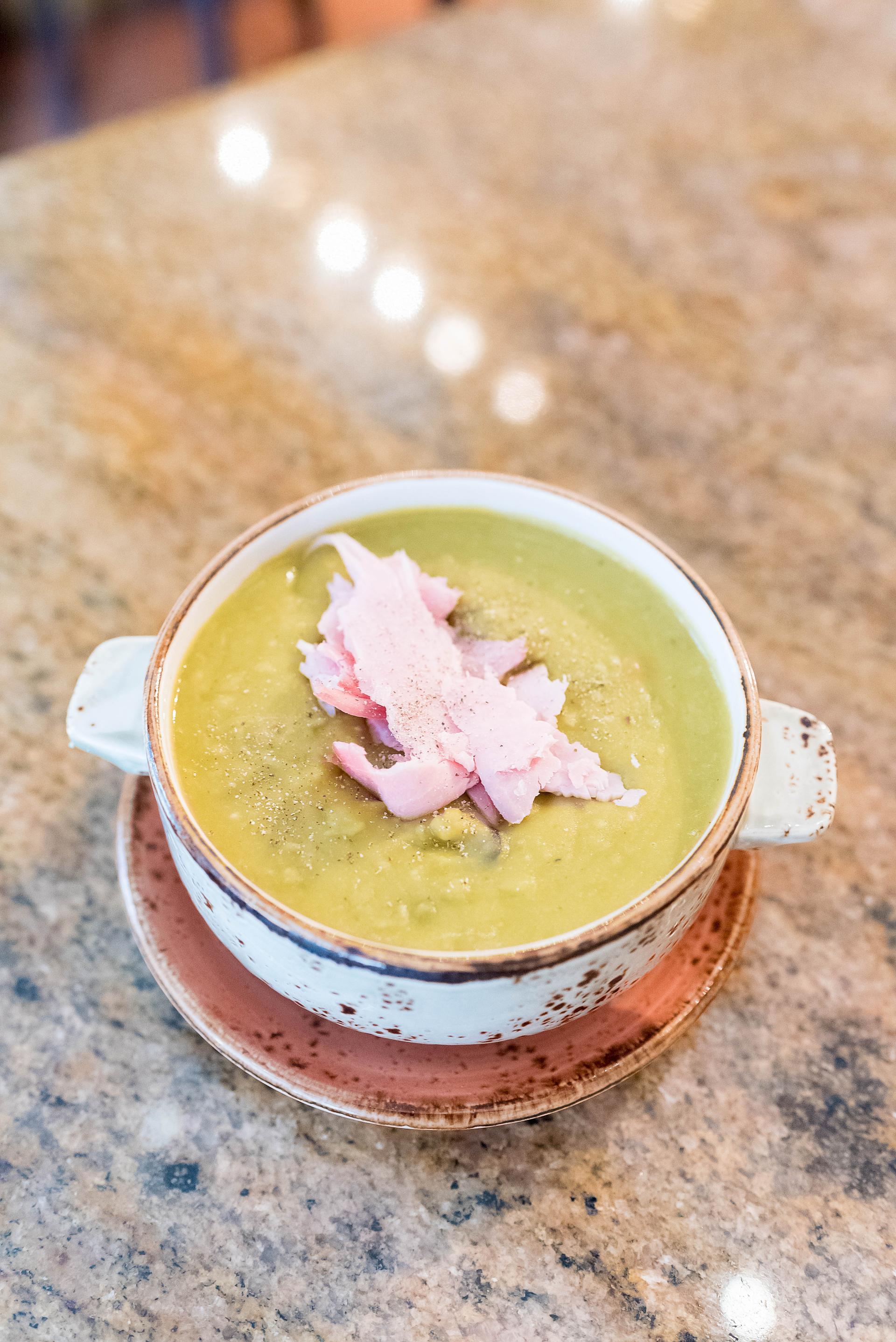 The Peninsula has always held a special place in my heart here in Chicago.
I go there year-round to any of their three restaurants because they're all AH-MAZING. But the french onion soup or any of their traditional seasonal soups at Pierrot Gourmet are my favorites in winter.
I especially love their special menus for holidays — they made this killer bowl of split pea soup for St. Patrick's Day last year… fingers crossed they bring it back again this year!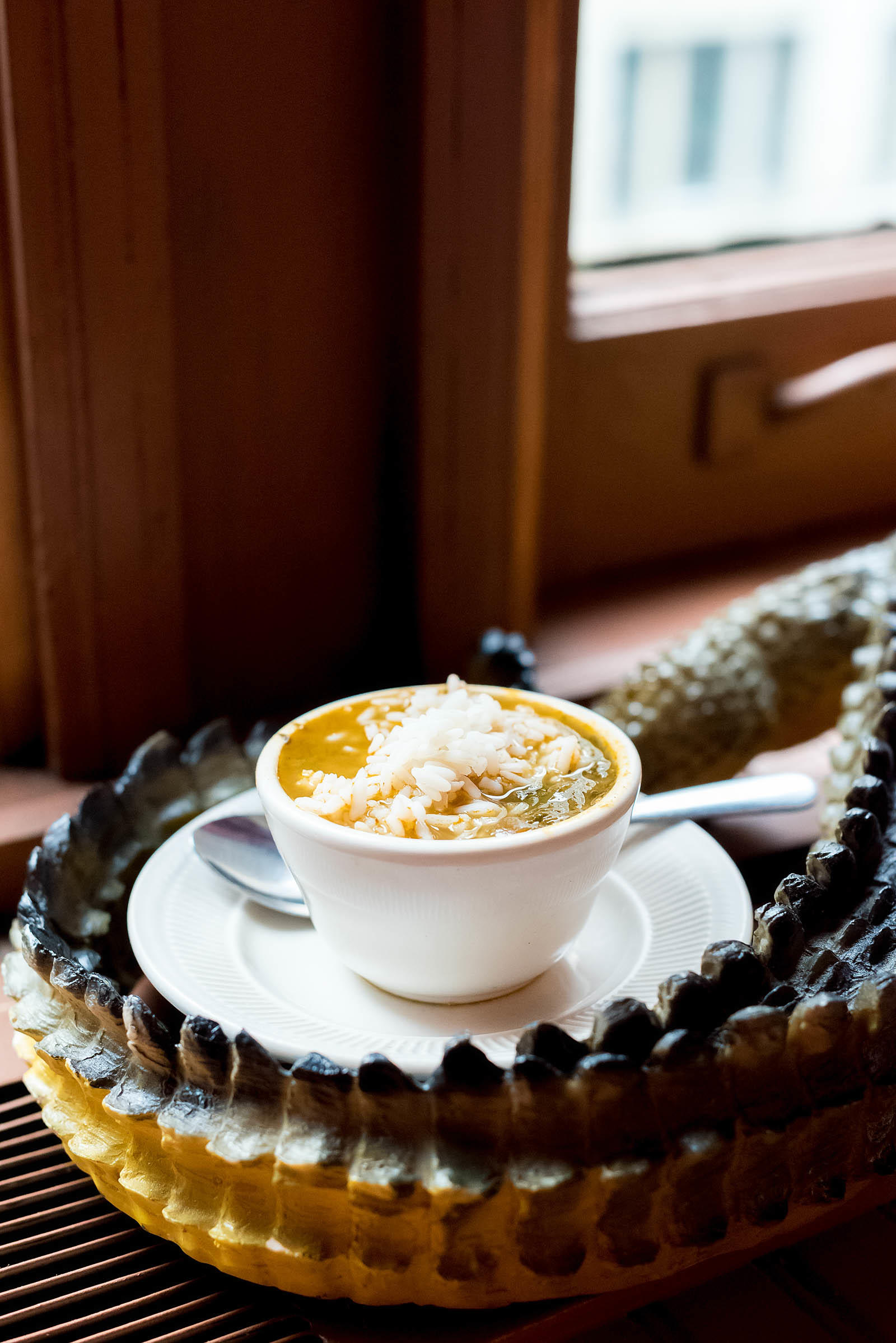 Everything Jimmy Bannos from Heaven on Seven makes has me drooling and invariably returning for more.
(Did you catch his segment on Travel Channel's Food Paradise this week?)
But its specifically his vegan-without-advertising-it, traditional gumbo that will have you celebrating Mardi Gras early! Just a soul-cleansing southern blend of collard greens, rice, and broth, all ready to be doused on the of the dozens of bottles of hot sauce on each table.
When I want a real — yet healthy — winter soup KICK, I head to Wabash for the gumbo. And maybe the fried green tomatoes…
Where are some of your favorite spots for soup?