Until Imperial Lamian opened its ornate doors earlier this year in March, River North was NOT the place to go for great Chinese food.
Actually you'd have been hard-pressed to even find decent Chinese food…
Perhaps some good fusion dishes here and there but actual, REAL Chinese food? You'd have been a Peking Duck out of water! Pun very much intended!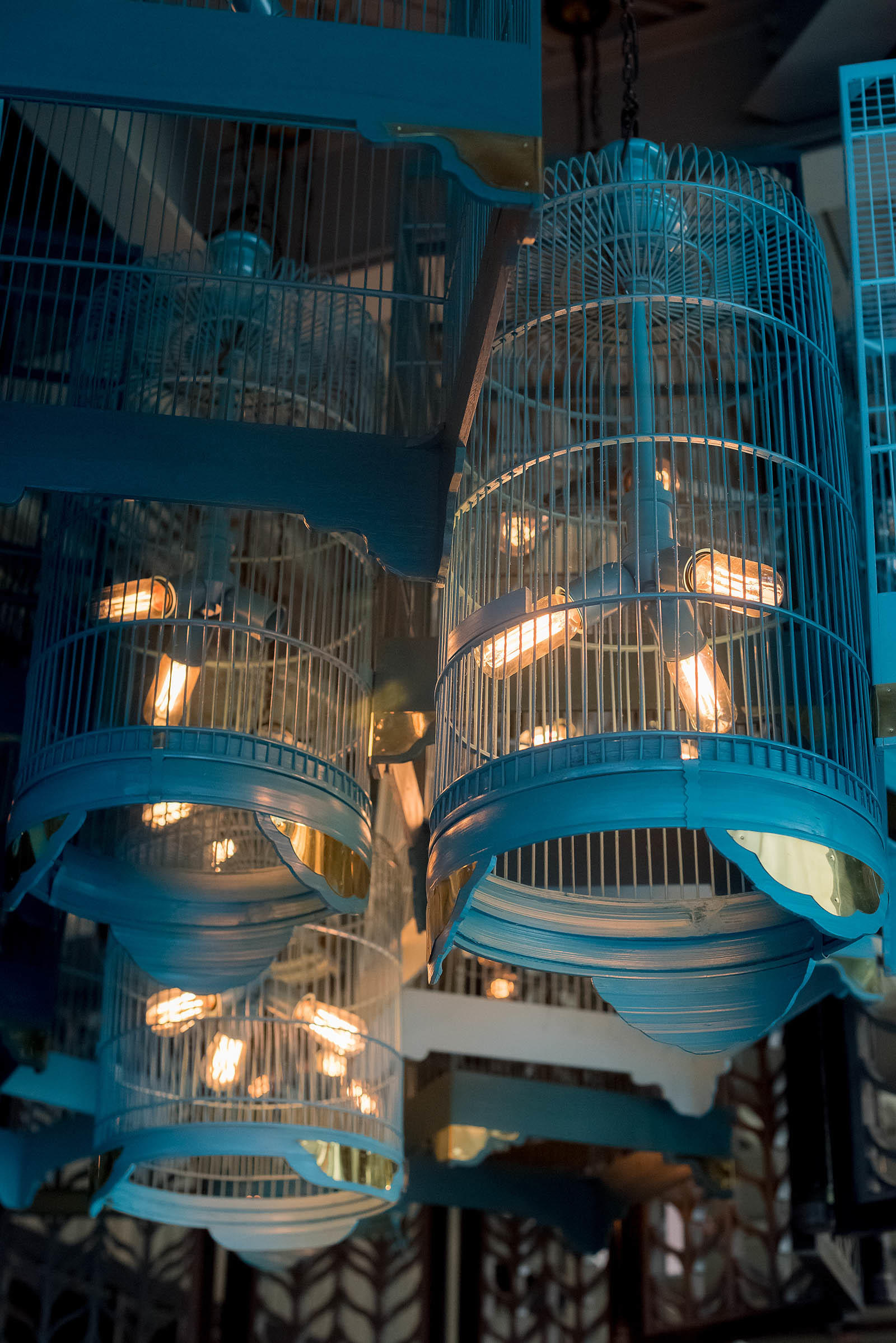 Luckily Imperial Lamian changed all that.
Located in the heart of River North, near all the hustle and bustle of Michigan Avenue, this chic space combines traditional Chinese aesthetics with a modern finish.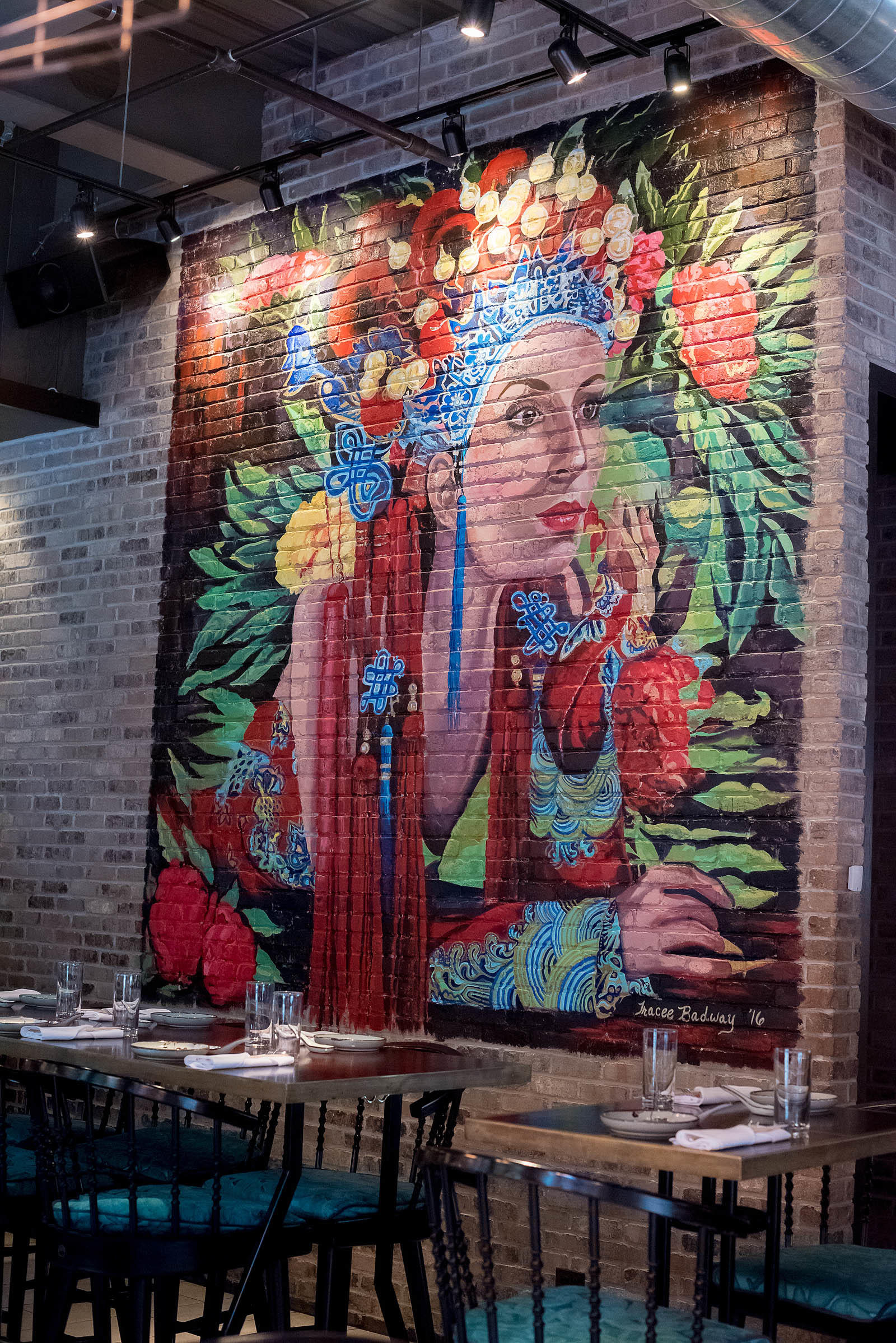 Especially evident in this beautiful, graffiti-esque mural adorning the bar area.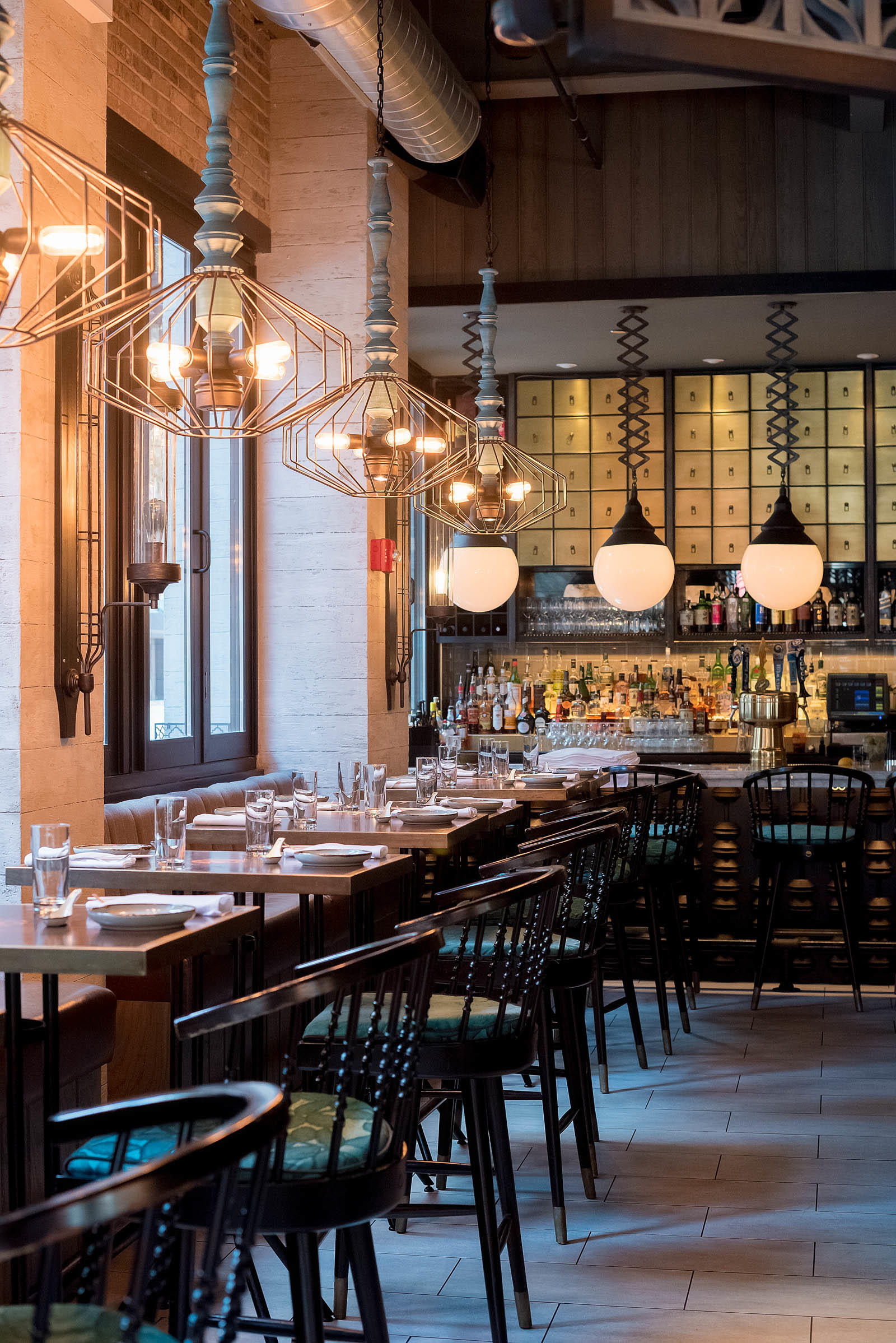 The concept combines traditional Chinese dishes with a modern space and friendly staff. It's an especially great place to stop at for lunch, as Anna and I discovered on our first visit just a few weeks ago.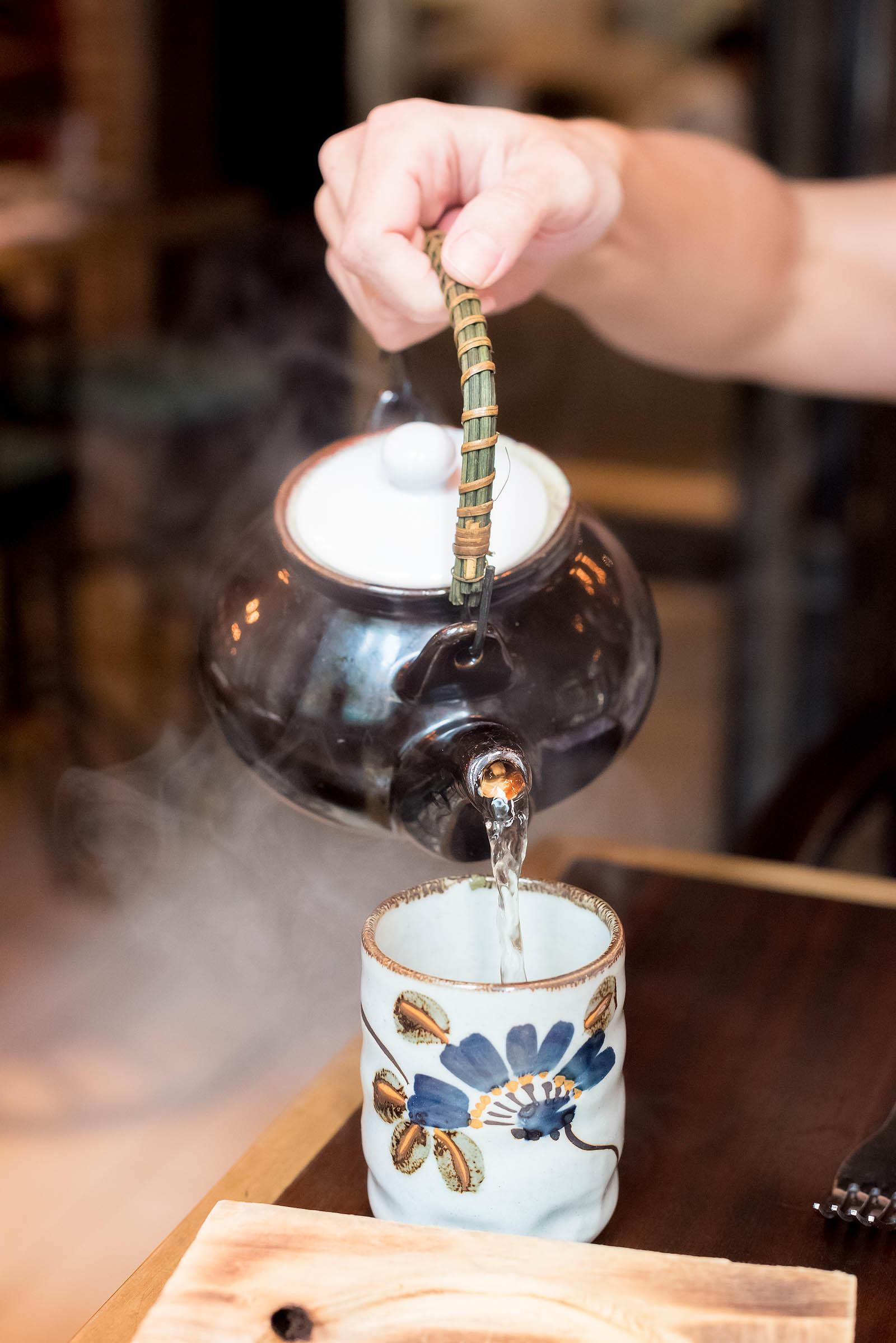 All good Chinese meals must first start with a piping hot pot of tea!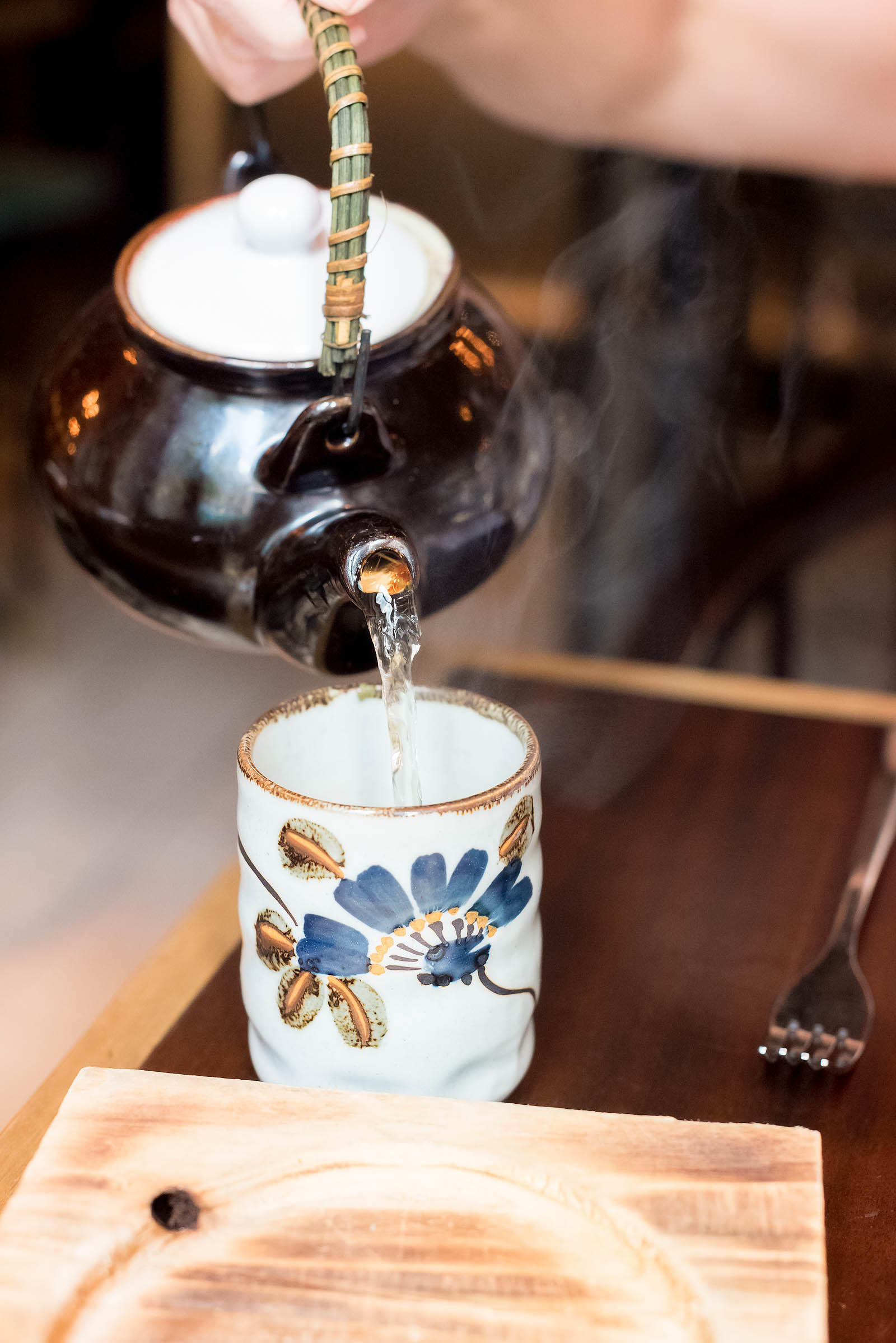 We tried the bright, fruity Lemon Meritage Herbal Tea, a beautiful herby balance for our meal.

To start with we tried the Crispy Spring Roll filled with carrots, Royal Trumpet and Wood Ear Mushrooms which were extra crisp without being too salty as many spring rolls can be.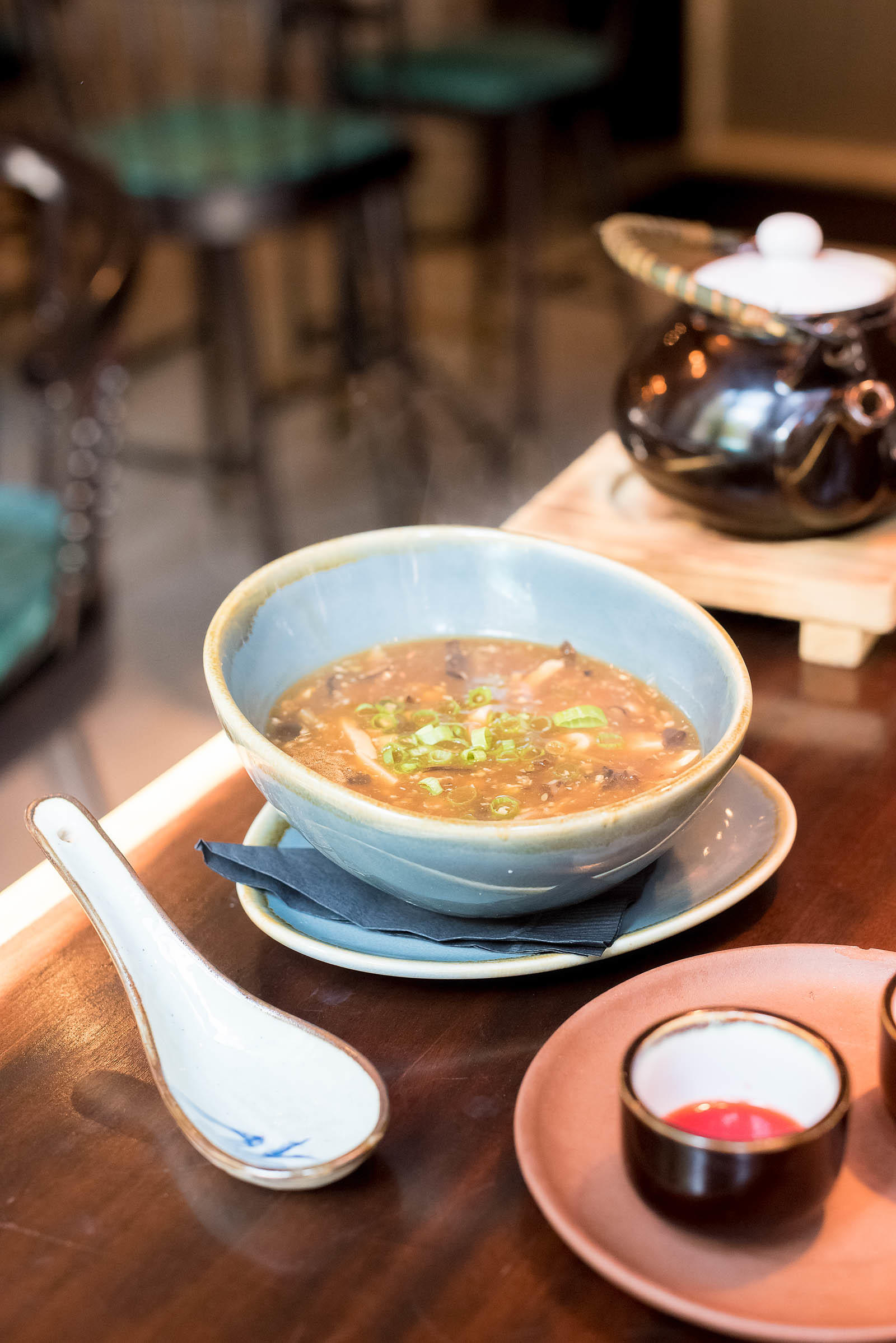 We next sampled some of Imperial Lamian's soup options. My favorite was this simple Hot & Sour Soup with pork, tofu, egg, mushrooms, and black vinegar.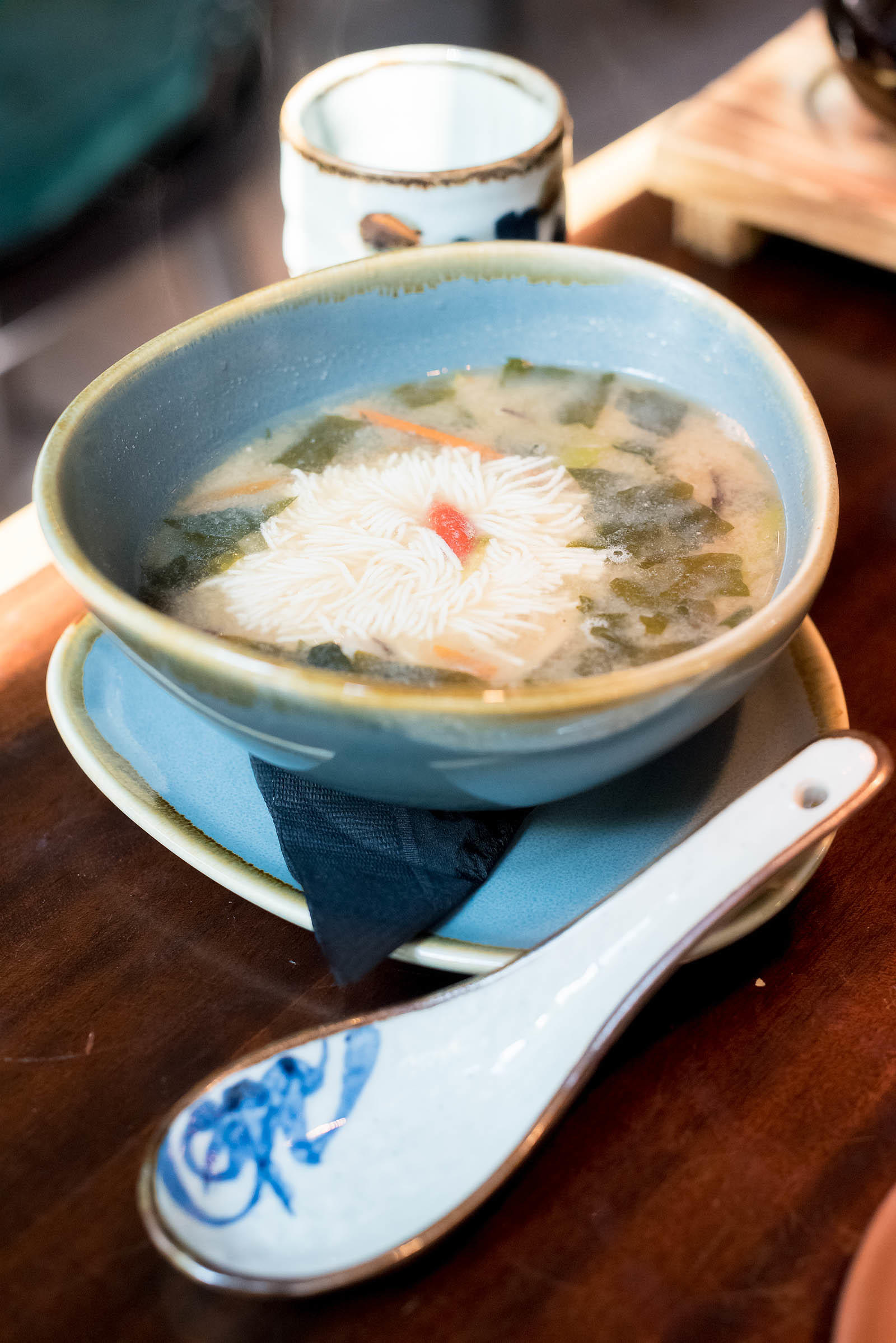 While Anna fell hard for this not-too-salty, herby take on Miso Soup served with blossom tofu, royal trumpet mushroom, and goji berry.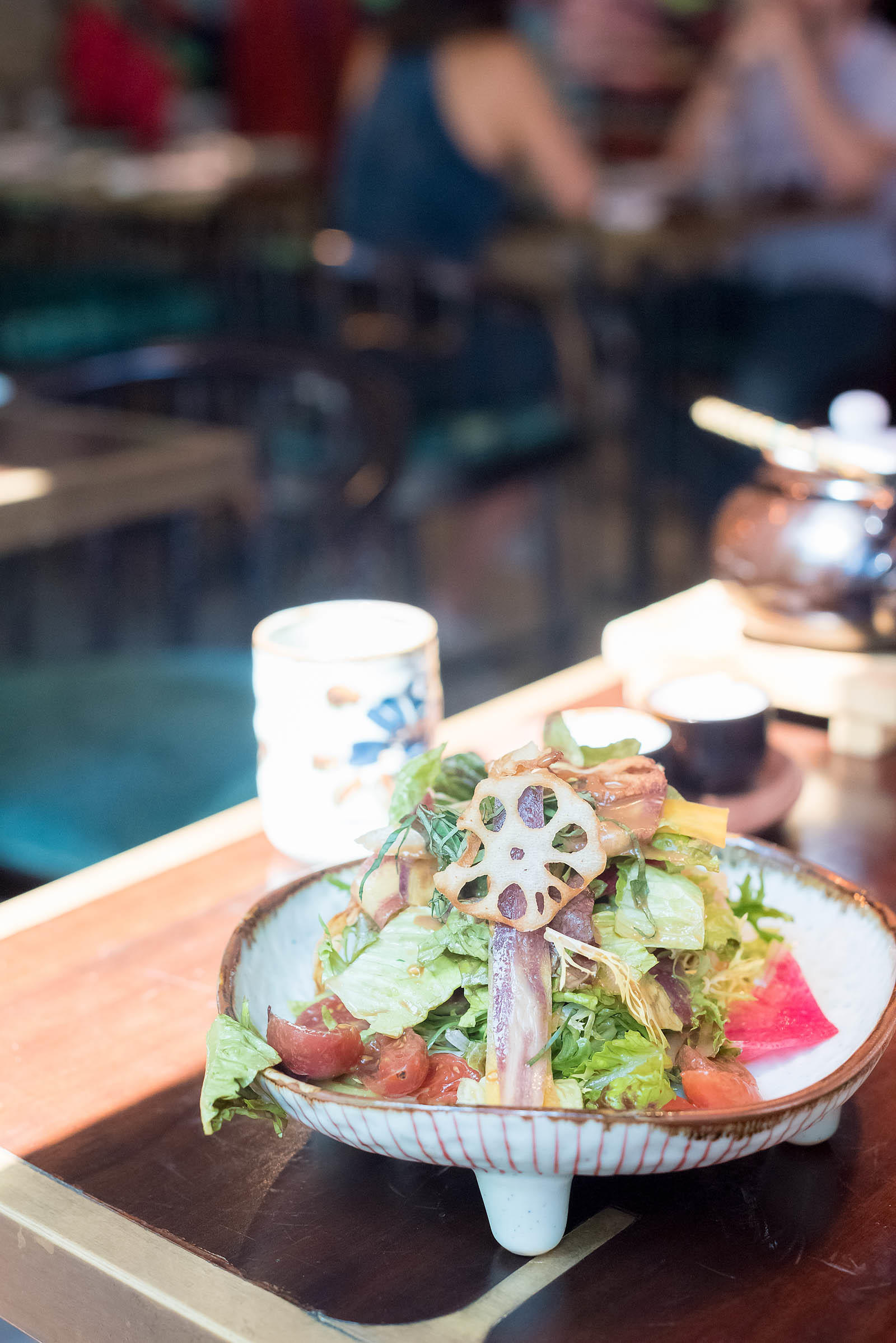 Next came the Imperial Salad.
Composed of mixed greens, watermelon radish, and charred shallot dressing, this dish was actually the most surprising of all that we tried. Truly Chinese in flavor but combined with plenty of great textures and fresh vegetables making this one of the BEST salads I've had all year, let alone Chinese salads!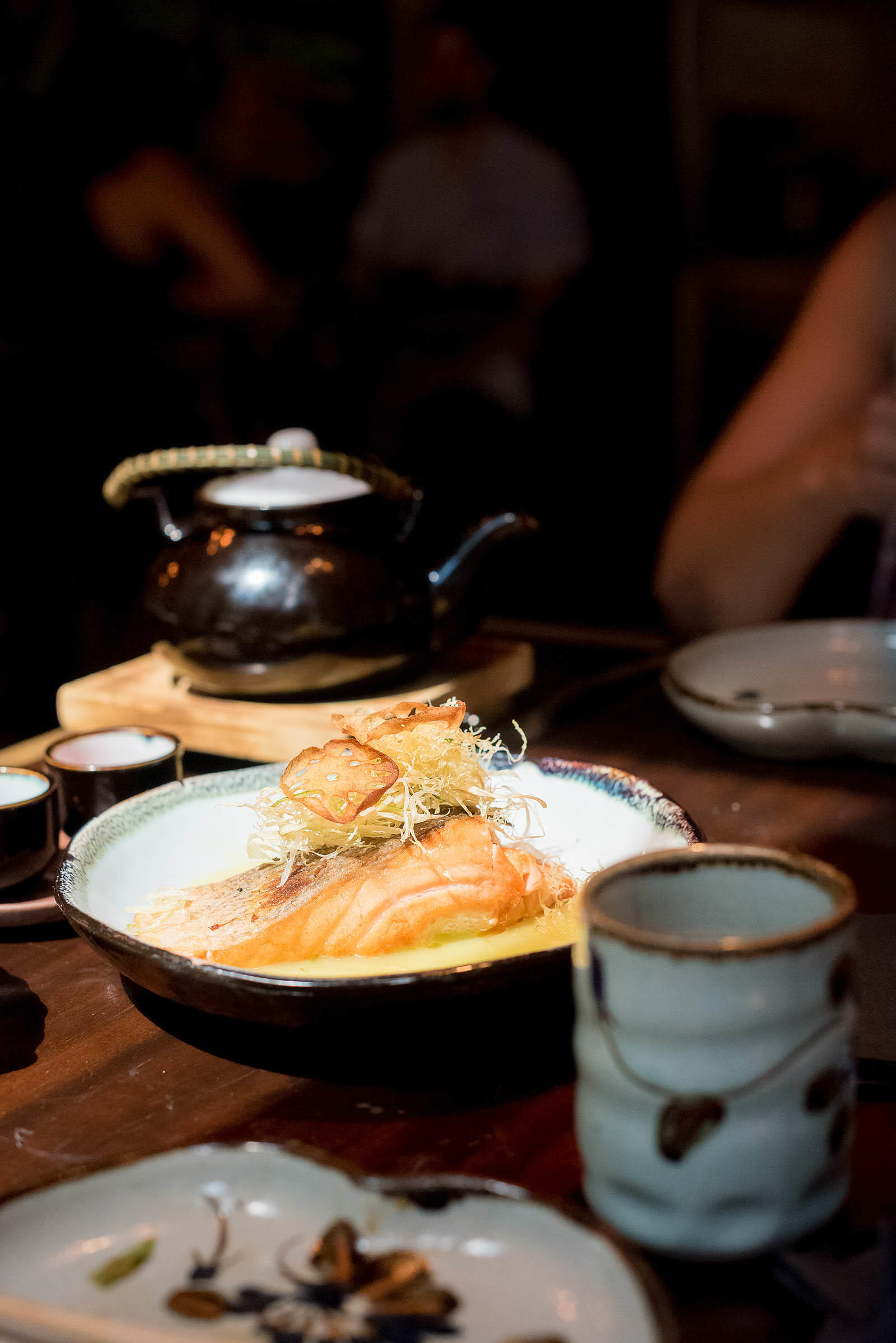 For our entrées, we dove right into Imperial Lamian's new, lighter fare lunch menu.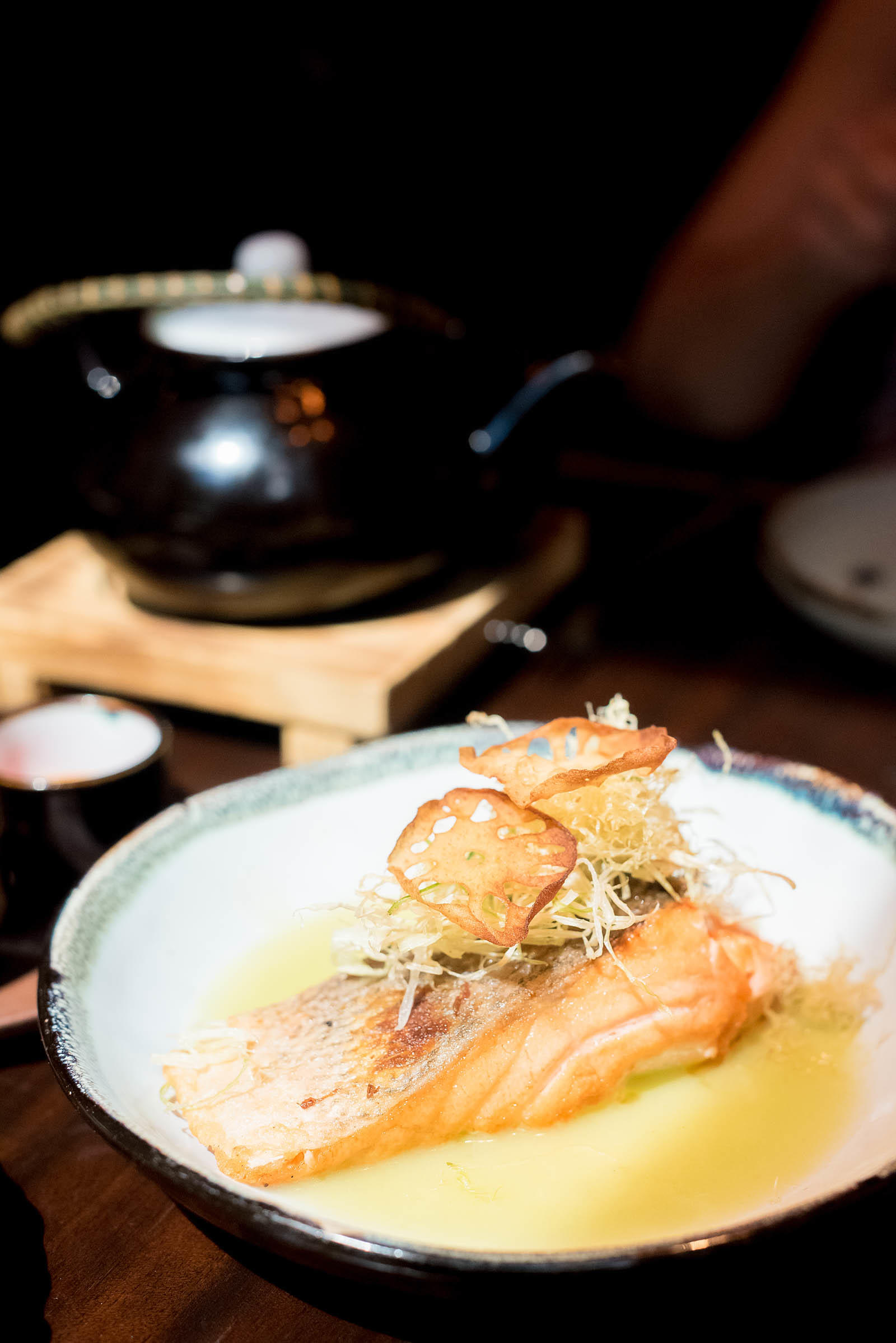 Ditching the heavy sauces and overpowering sodium infusions usually plaguing Chinese dishes throughout America, all of Imperial Lamian's dishes feel light and fresh yet still authentic in flavor. Especially this simple wok-seared salmon that's served with scallion ginger consommé and crispy leeks.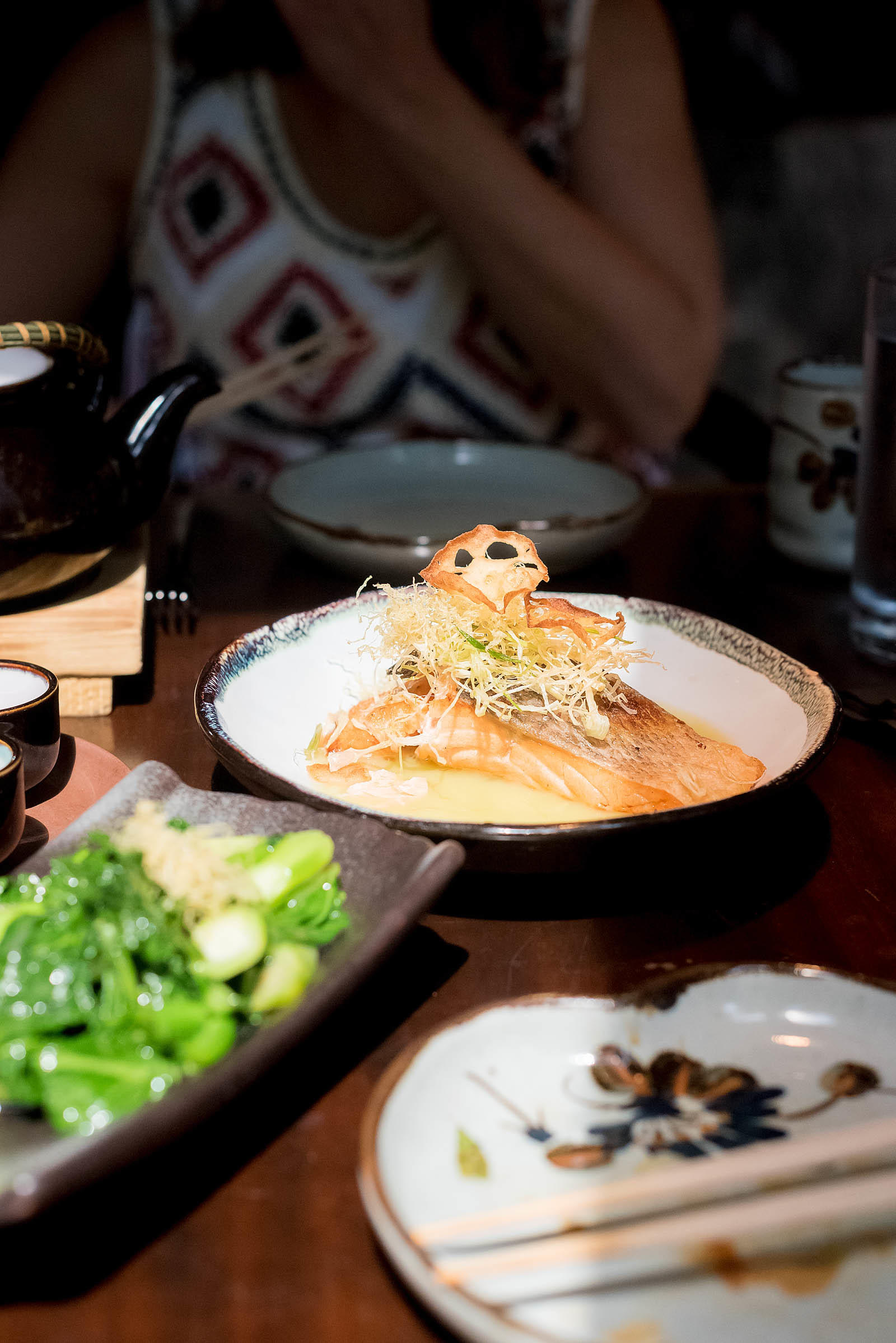 Which couldn't have been prettier to shoot!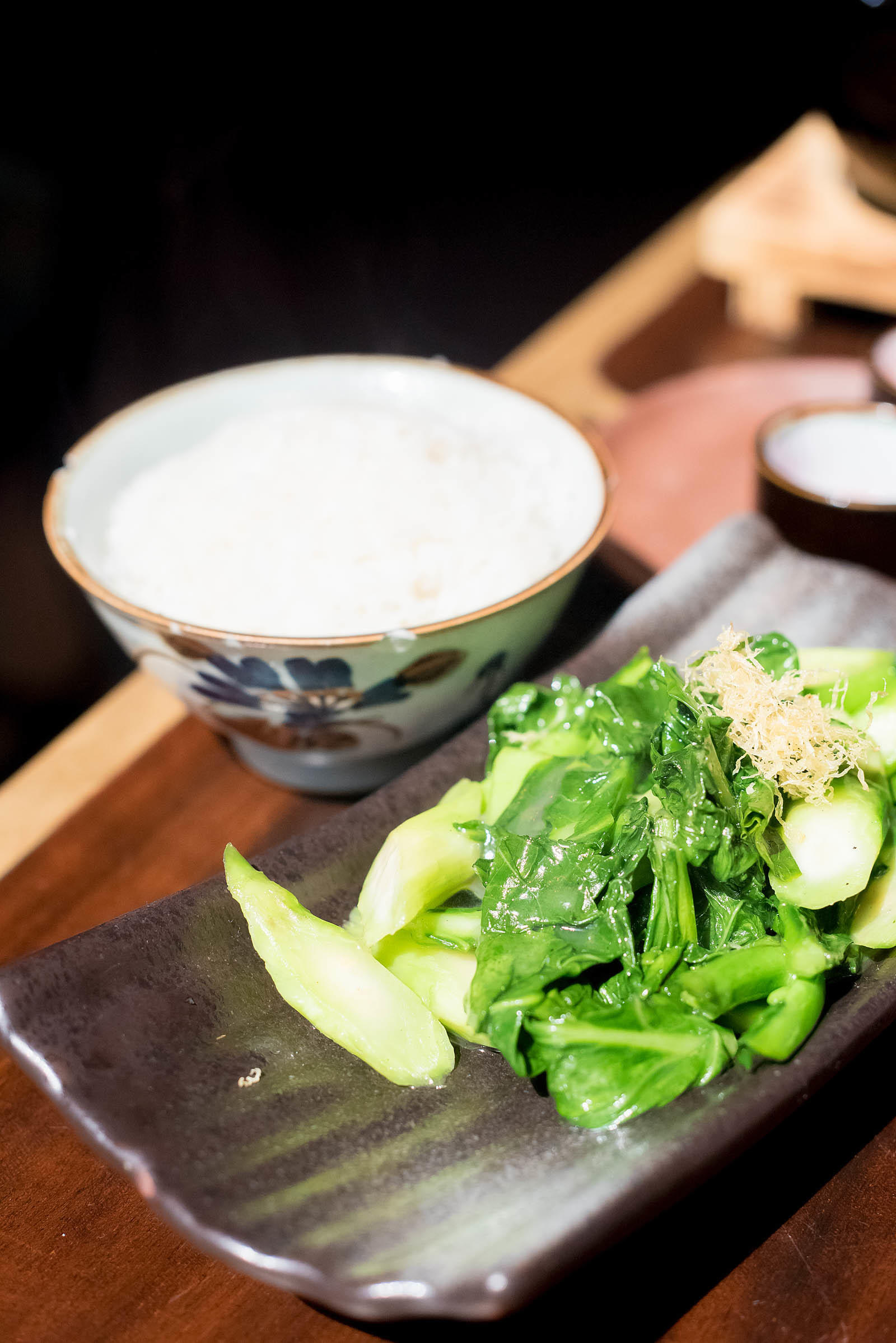 Especially with a side of Gailan (chinese broccoli) that's soy glazed and served with roasted garlic and ginger jus.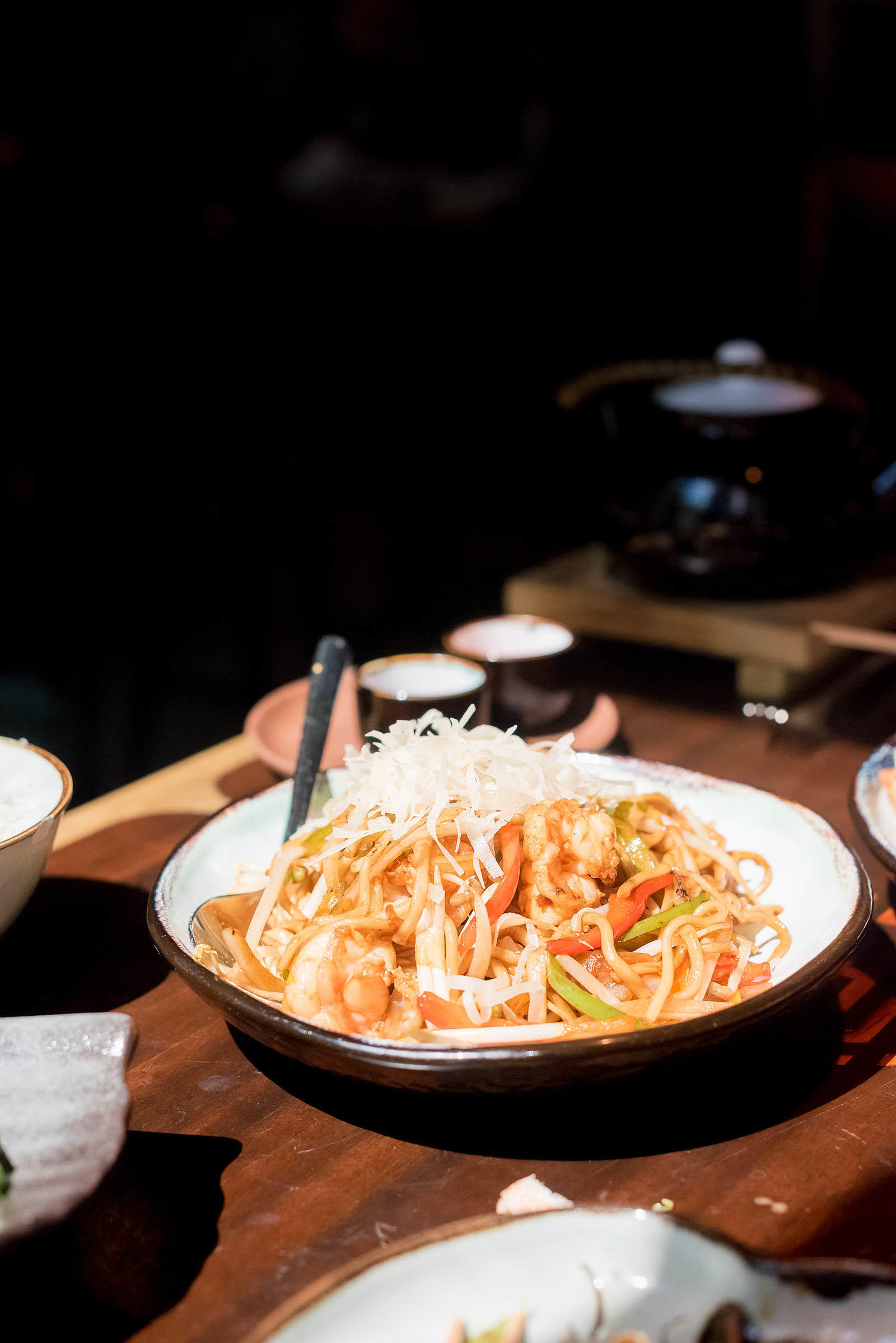 But my favorite dish ended up being this Tiger Shrimp Fried Lamian. Hand-pulled noodles wok fried with mixed peppers, bean sprouts, and soy sauce (but not too much!).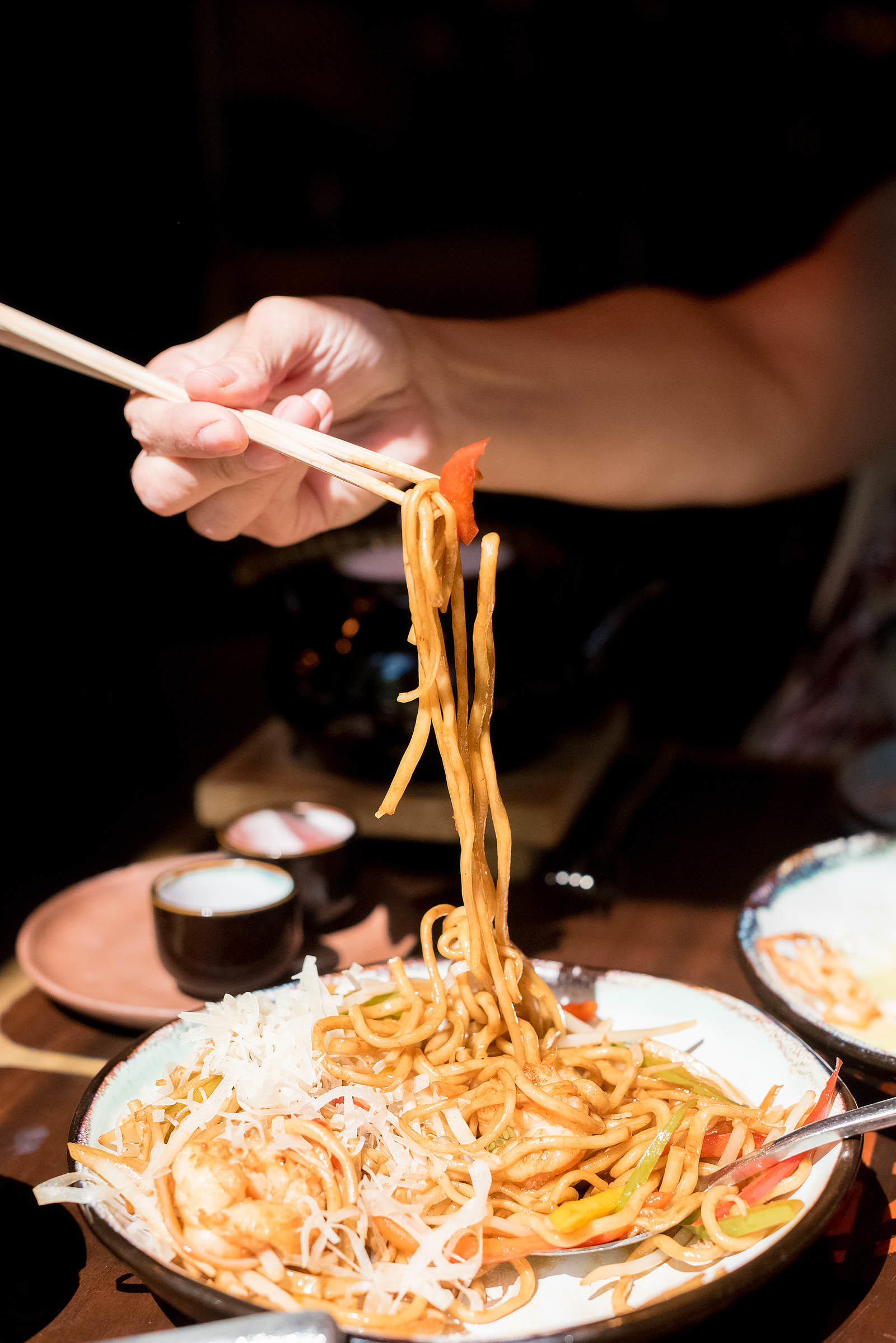 Care to try a noodle? If you've never had a hand-pulled noodle, you don't know WHAT you've been missing!
Just like the salmon it was rich and flavorful yet without that cliché PUNCH of saltiness.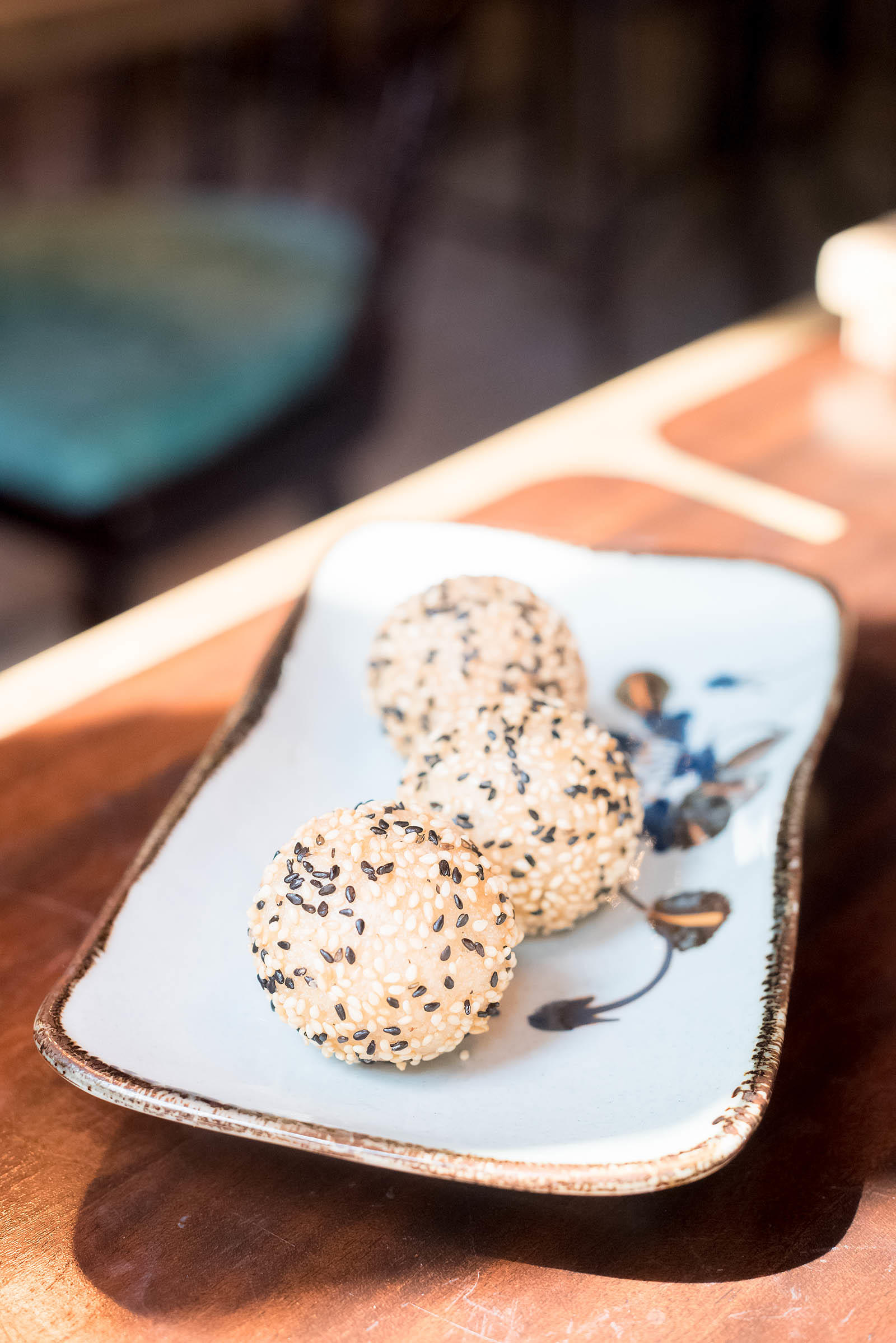 Our dessert ended up being spectacular in the not-too-heavy-yet-super-flavorful-way too.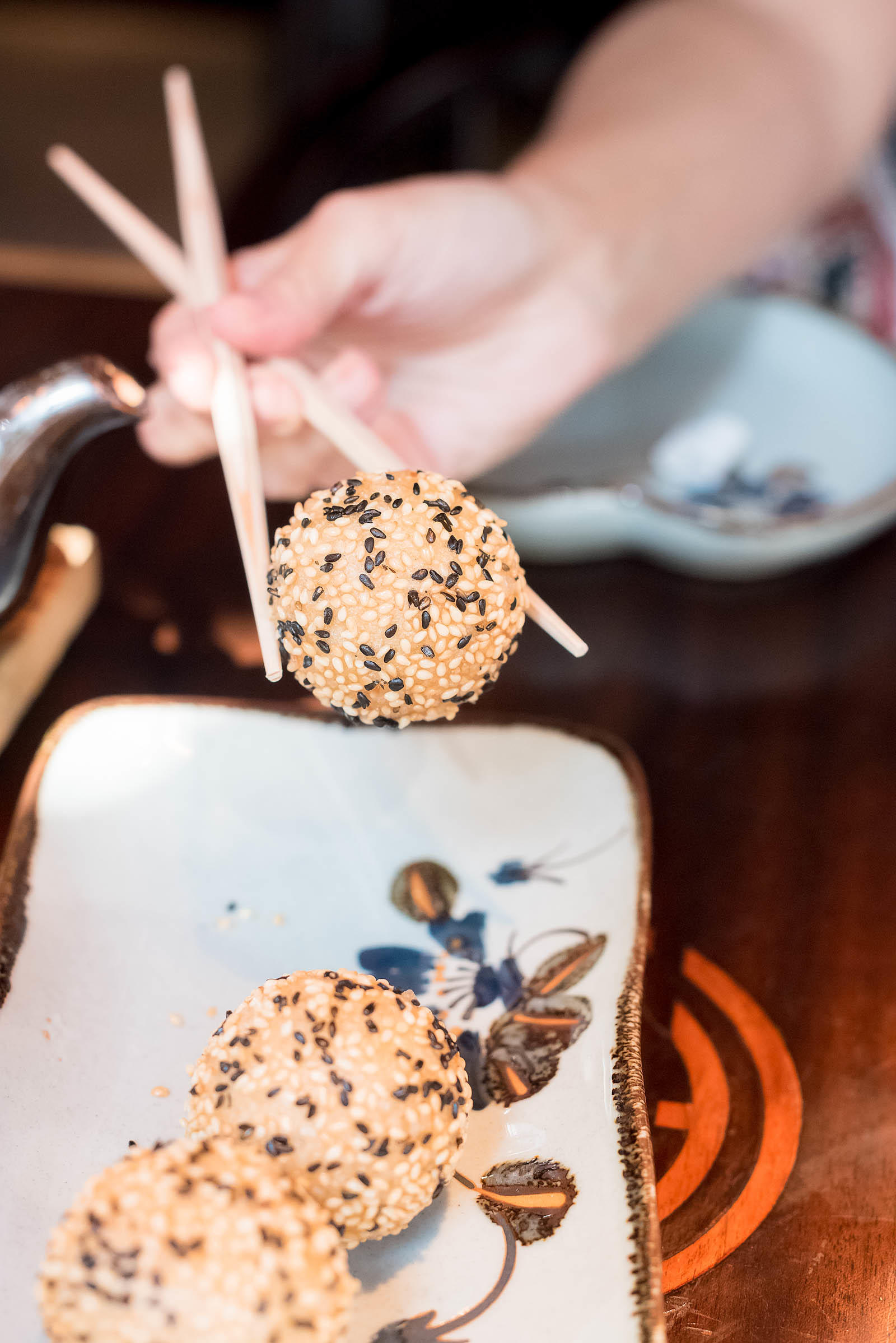 These are Sesame "golden balls" (jian dui or fried rice dough filled with sweet lotus paste) which aren't terribly sweet but loaded with flavor and texture. The perfect end to a perfect Chinese lunch.
If you find yourself craving a true Chinese meal in River North, trust me when I say Imperial Lamian is by FAR your most delicious option. Just be sure to remember to order some of those addicting hand-pulled noodles!
Disclosure: I received a complimentary meal to facilitate this post. Review and all opinions are my own.