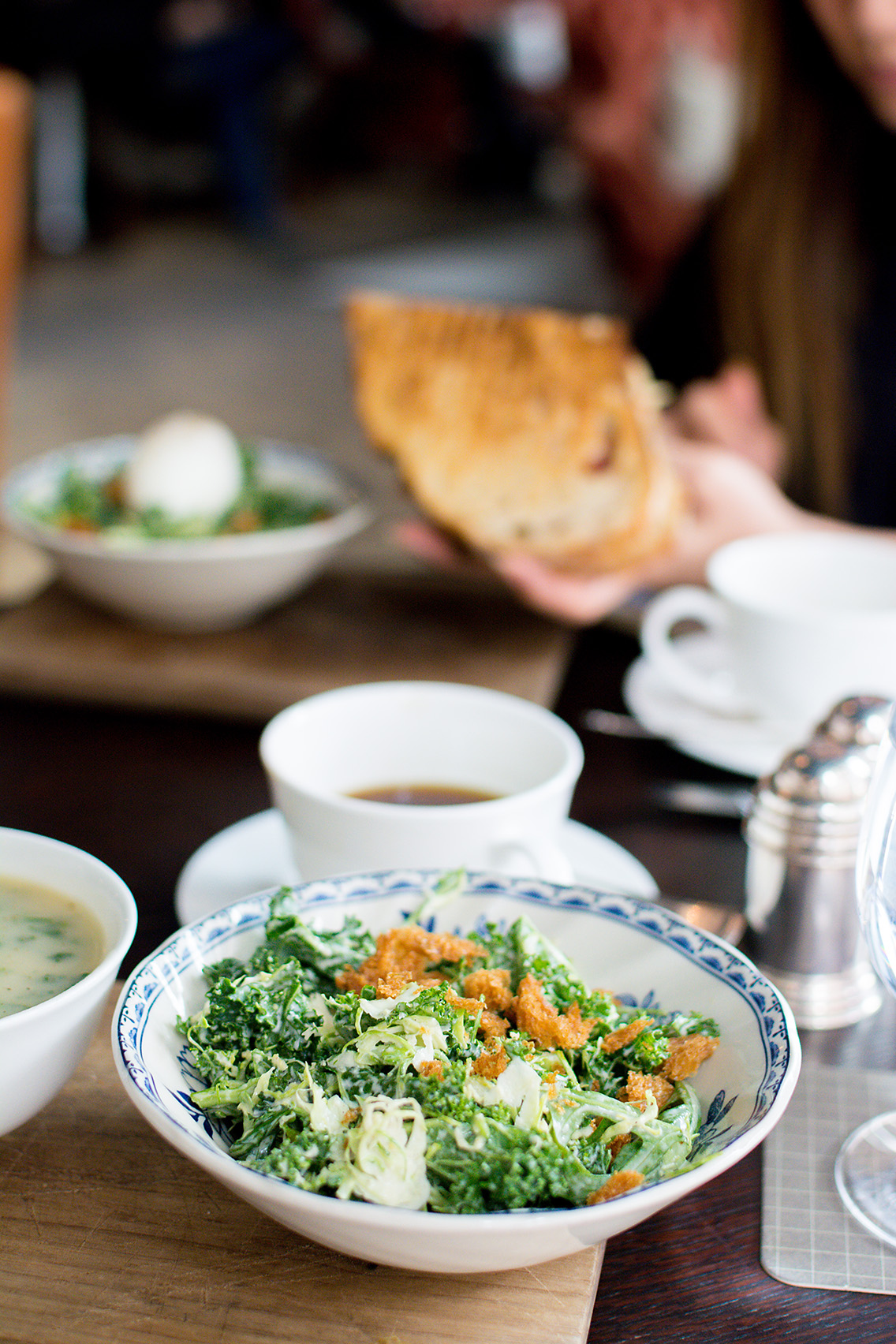 You may have noticed that lately I've been RAVING about ALL the restaurants I've shared here these past few weeks. And before I'm accused of loving every restaurant I step foot into, I'd like to set the record straight! I go to A LOT of restaurants and there are many places I've tried, shot beautiful photos of, and never posted about because I ultimately decided it wasn't an experience I wanted to recommend to you.
And in that light, lately I've been on a crusade to share my ABSOLUTE favorite spots in ALL of Chicago with you. The sorts of places I've loved for years (like avec) and never had a chance to share. The sort of places I happily PAY for my meal at.
Today's spot couldn't be a more perfect example of what I mean.
Today's spot is easily one of the places I spend most of my time (and money) and the one spot I am consistently telling people to try — especially gourmands on a budget!
I'm of course talking about the legendary Allis in Soho House Chicago.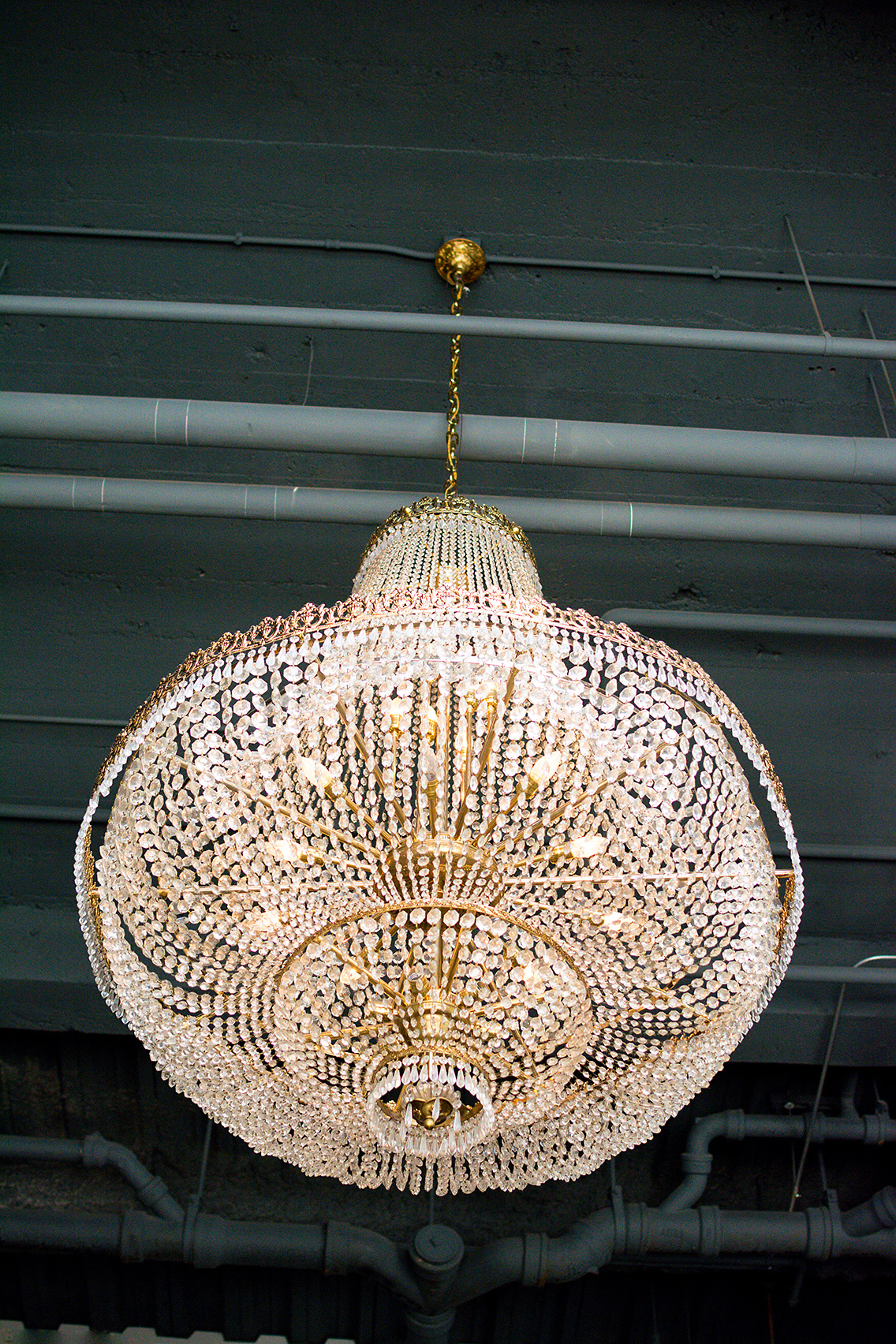 I've already told you a little about the history behind the Allis — it's basically the lobby of Soho House Chicago. And before you turn your nose up at a "lobby" allow me to persuade you that The Allis is so much more than a humble lobby.
Quirky, bohemian, dandy-esque decor filled with glittering West Loop clientele all amped up with some of the best dishes under $15 Chicago has to offer. This is the sort of sophisticated "lobby" space I never tire of.
Just walking through the front door boosts my creative spirit!

How can it not?
Filled with rich woods, plush velvet couches, and stunning two-story tall windows, this is the sort of space you'll want to cozy into all. day. long.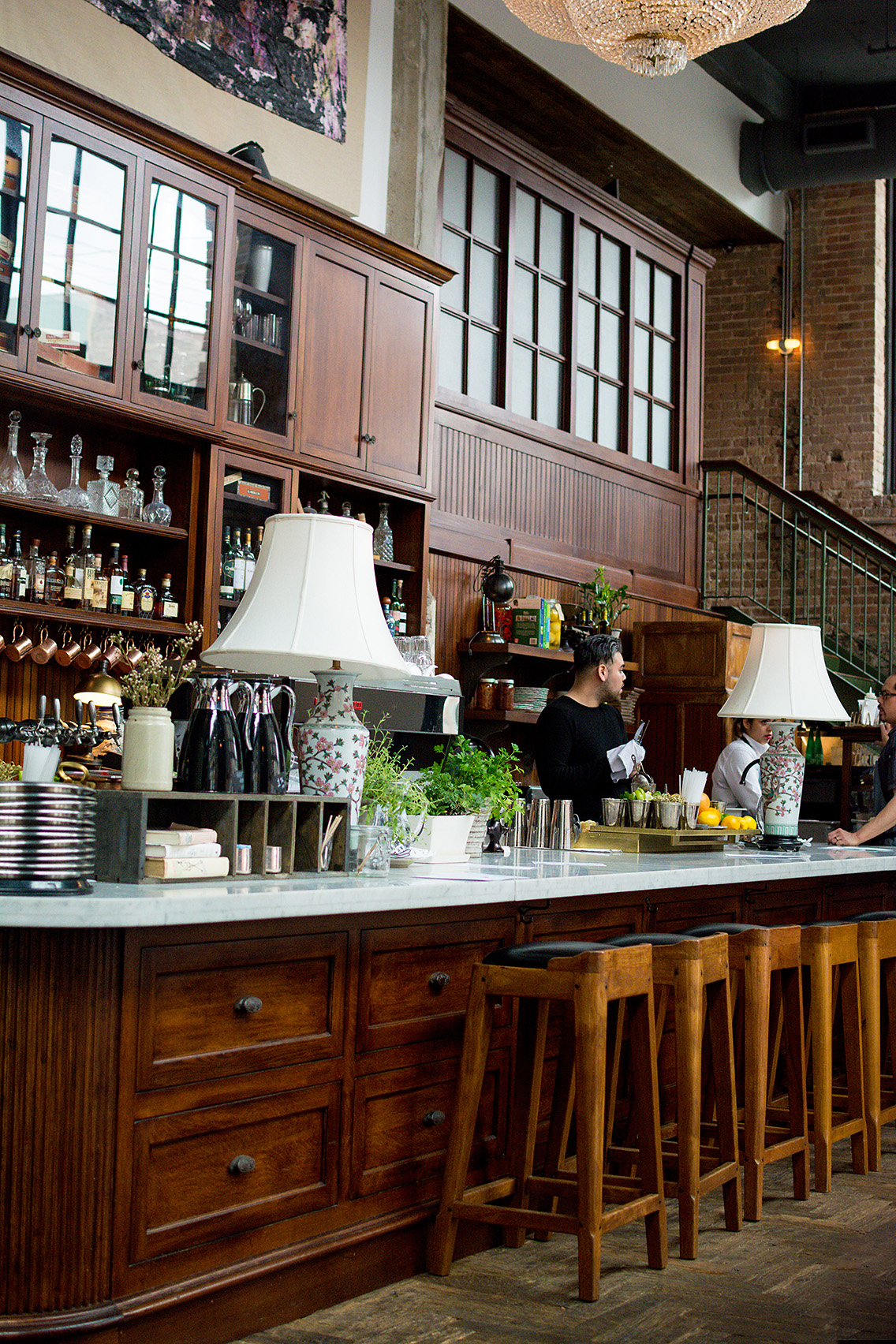 And that's really what happens — I know multitudes of people who happily work from The Allis all day long, every day.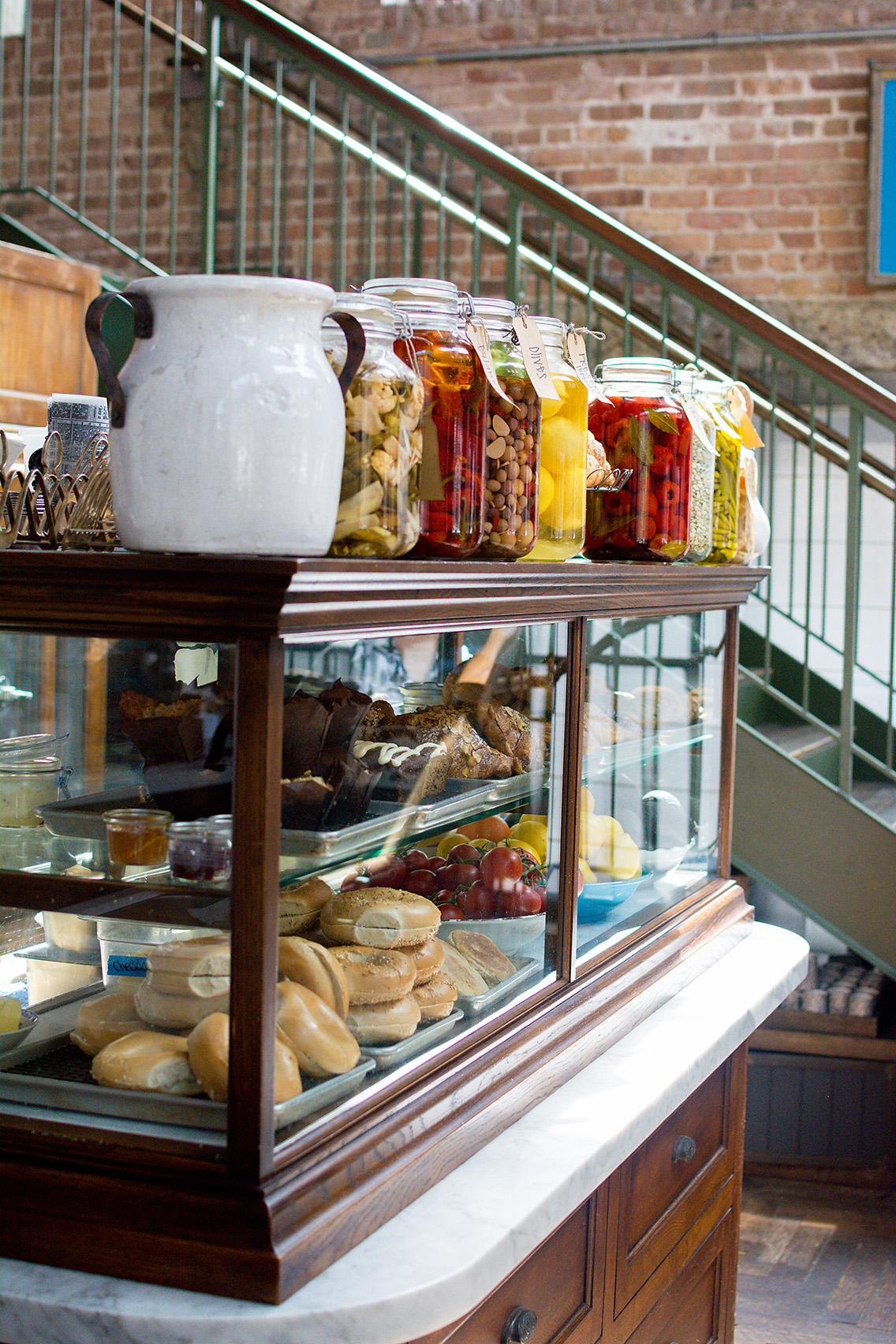 And who could possibly blame them? The space is visually stunning, the food impeccable, and afternoon tea is served EVERY afternoon.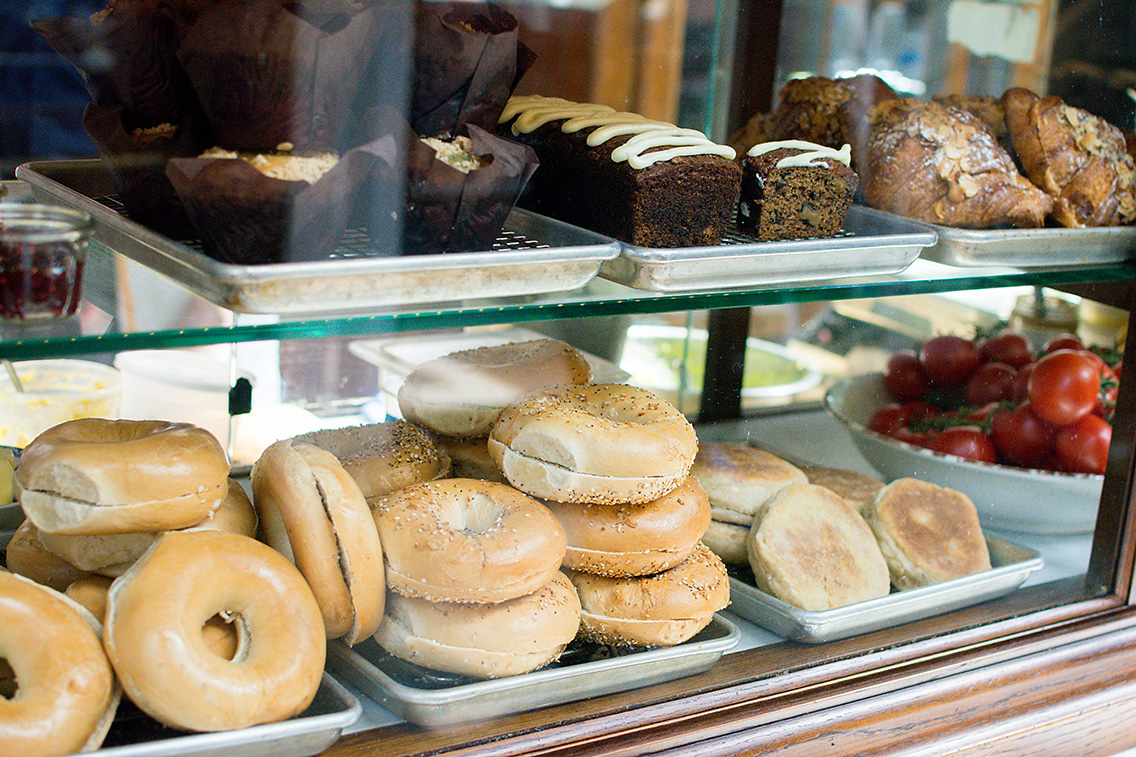 What more could you possible want from a lobby that's half gourmet restaurant, half chic meeting space?
The meal I most often eat at the Allis is lunch. The lunch menu is small (less than 20 items!) but what that really means is every dish is executed to delicious perfection.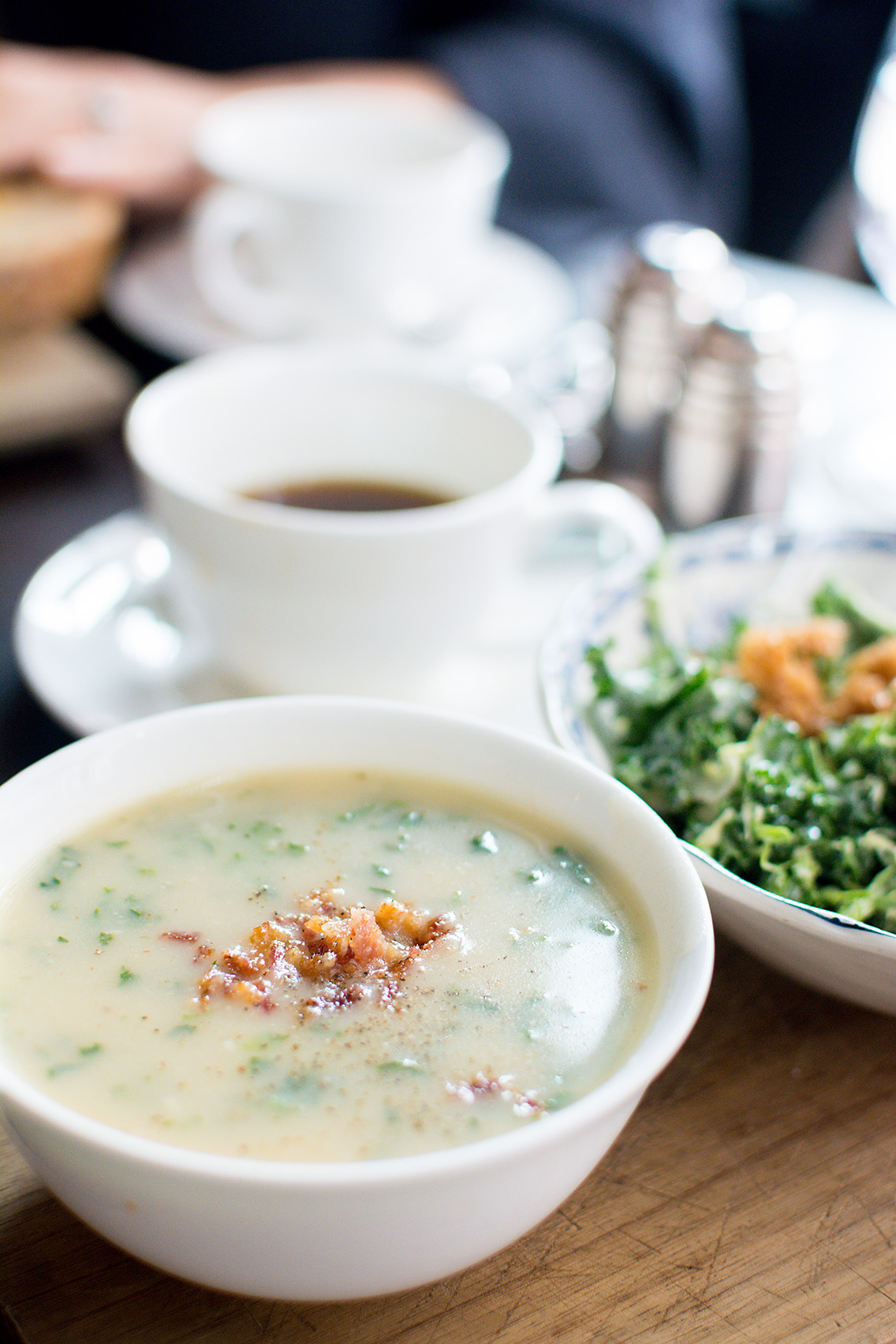 I always recommend you try one of the Allis' housemade soups if you're a soup-lover like me. The selection rotates daily and I honestly think I've only seen one soup repeat in the 16+ months I've been face-diving into their soup bowls. Because I'm classy like that.
Always fresh, satisfying, and constantly changing so you never get bored.
If only they'd deliver their soups around Chicago so I could have them when I'm feeling under-the-weather. Nothing cures the soul and body better than a gourmet bowl of Allis soup!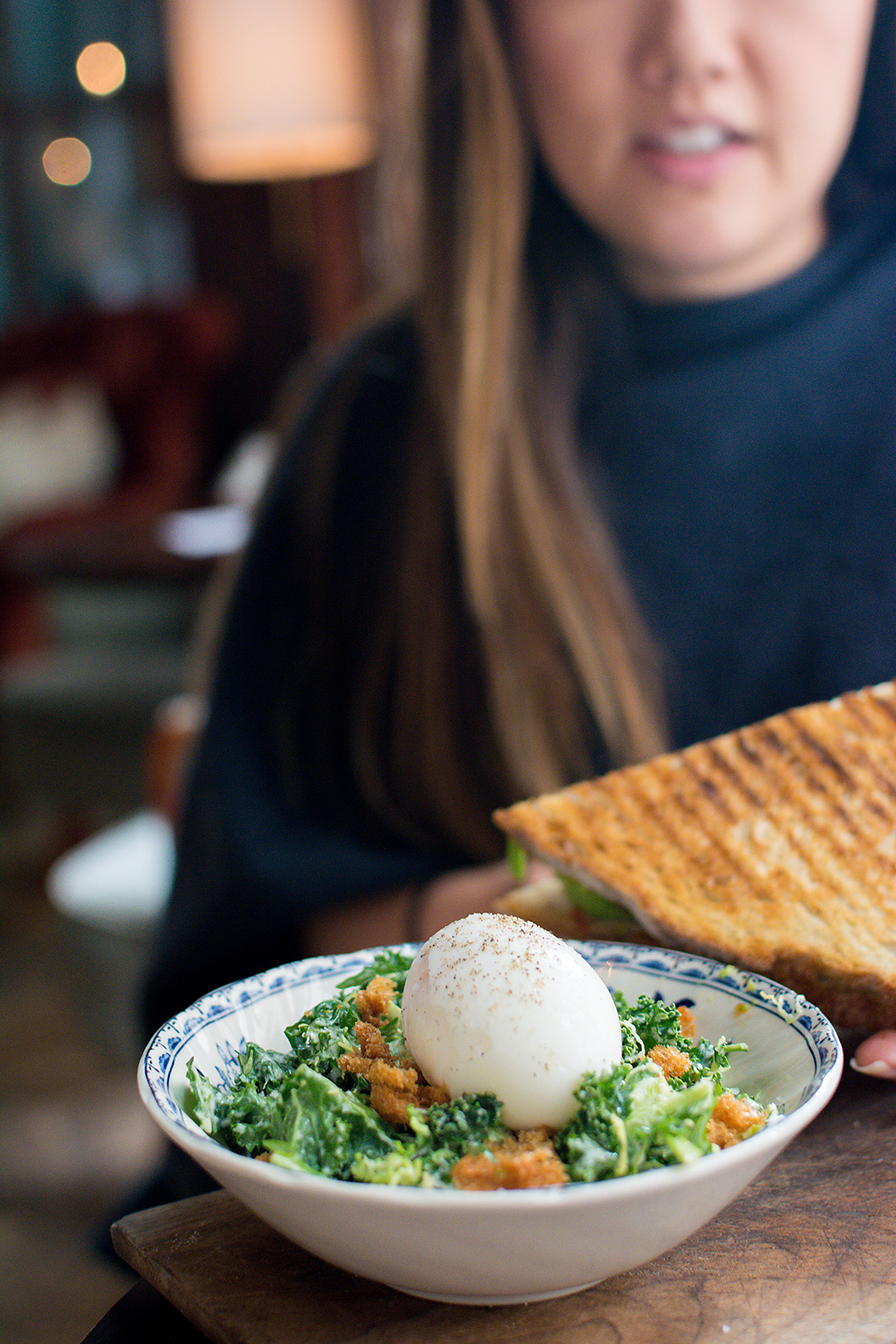 But Allis makes some pretty spectacular salads and sandwiches for lunch as well (wave hi to seasoned foodie Soo in the background!).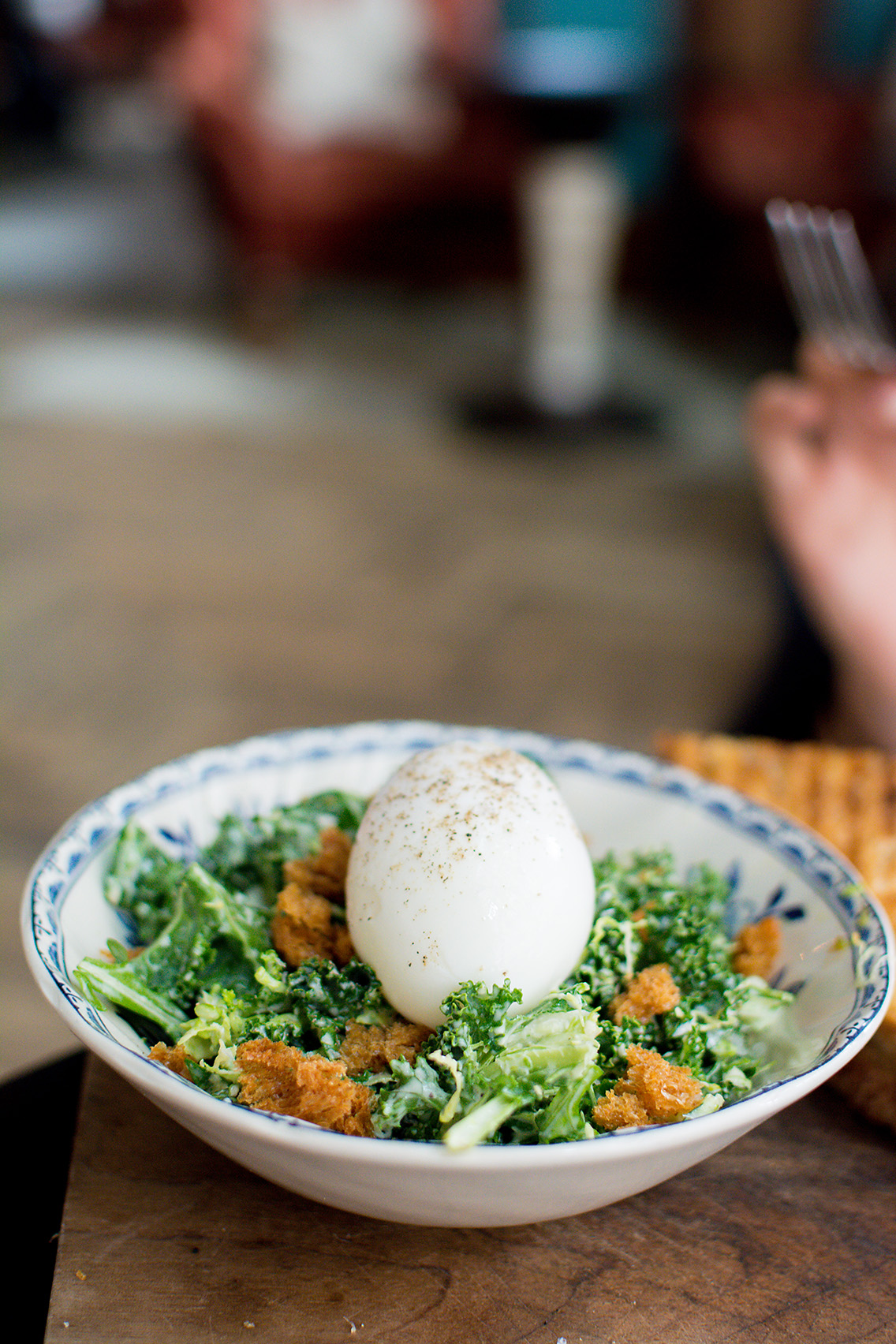 I'm particularly addicted to their Kale Caesar with brussels sprouts, broccoli, sourdough, and parmesan.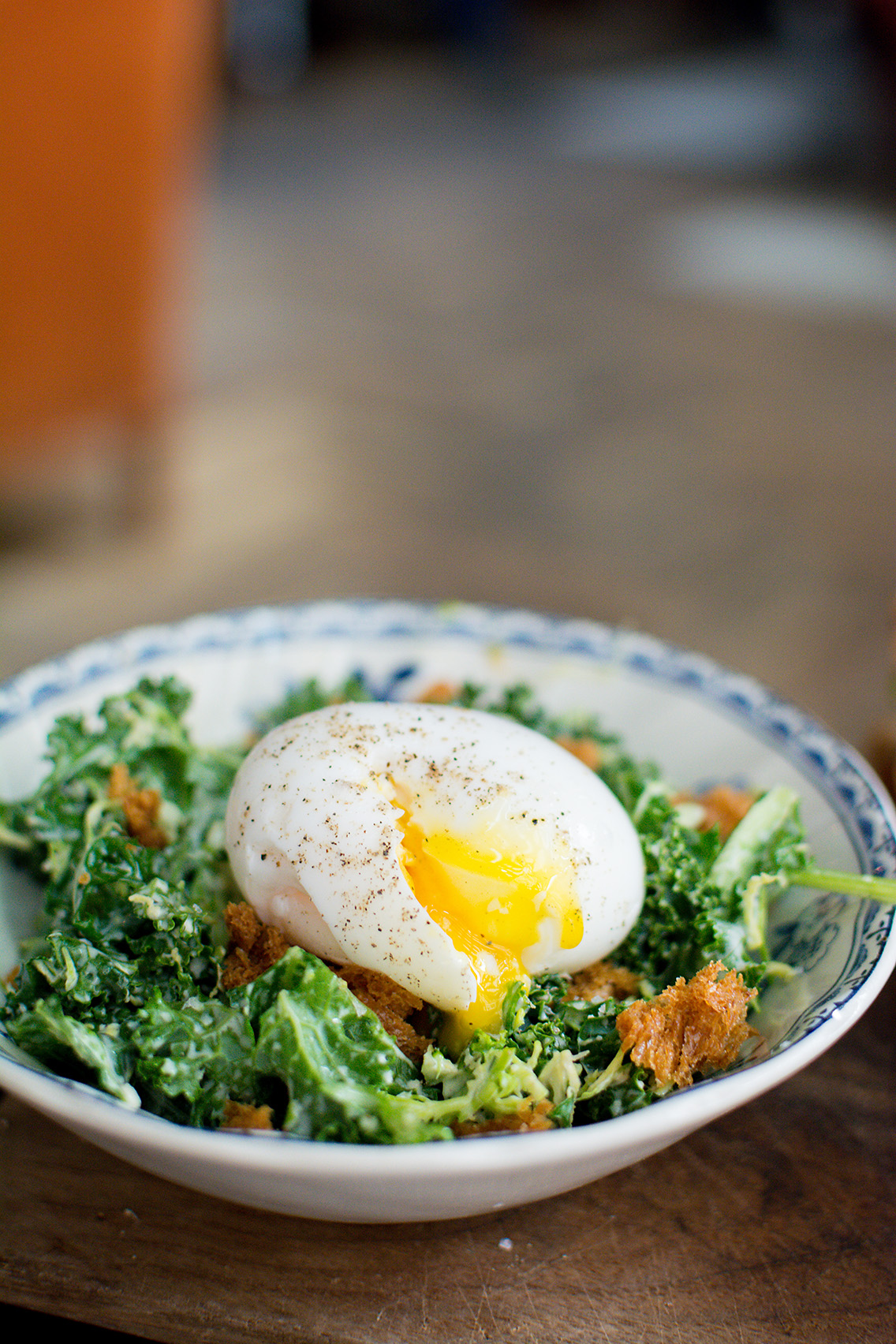 Especially when you get it with a soft-boiled egg on top!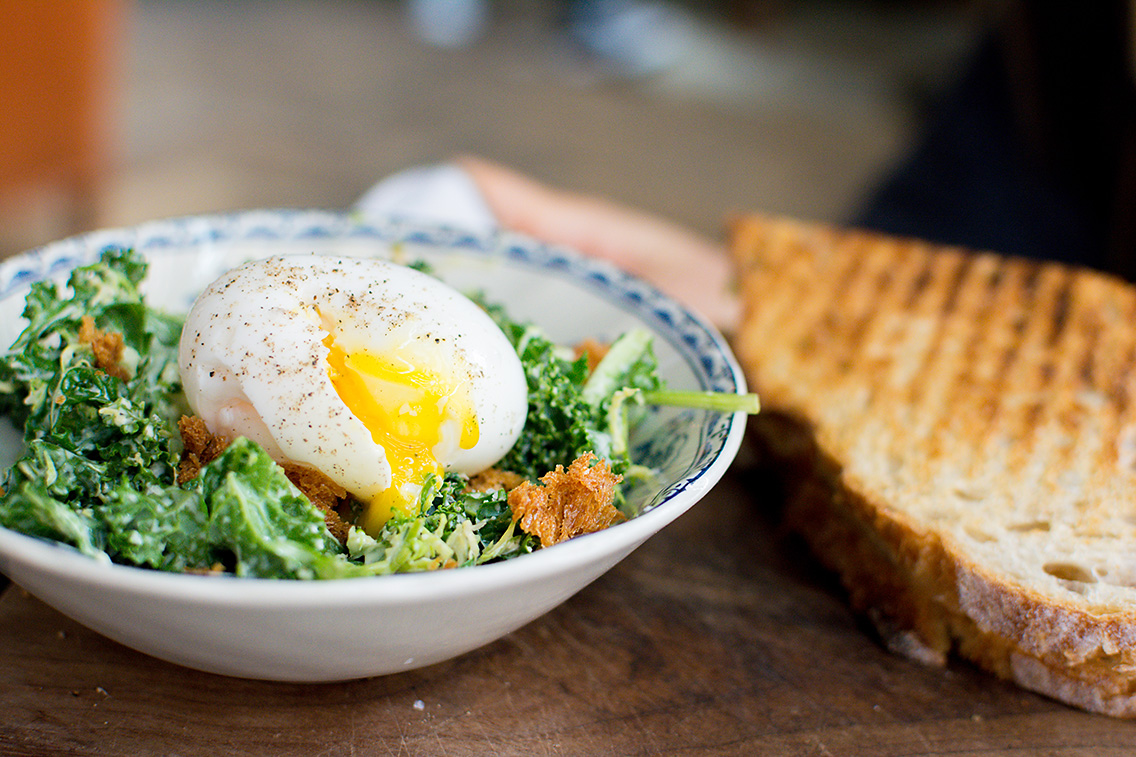 Okay, now I'm really starting to get hungry and I haven't even made it to the best part of today's post yet…
BRUNCH!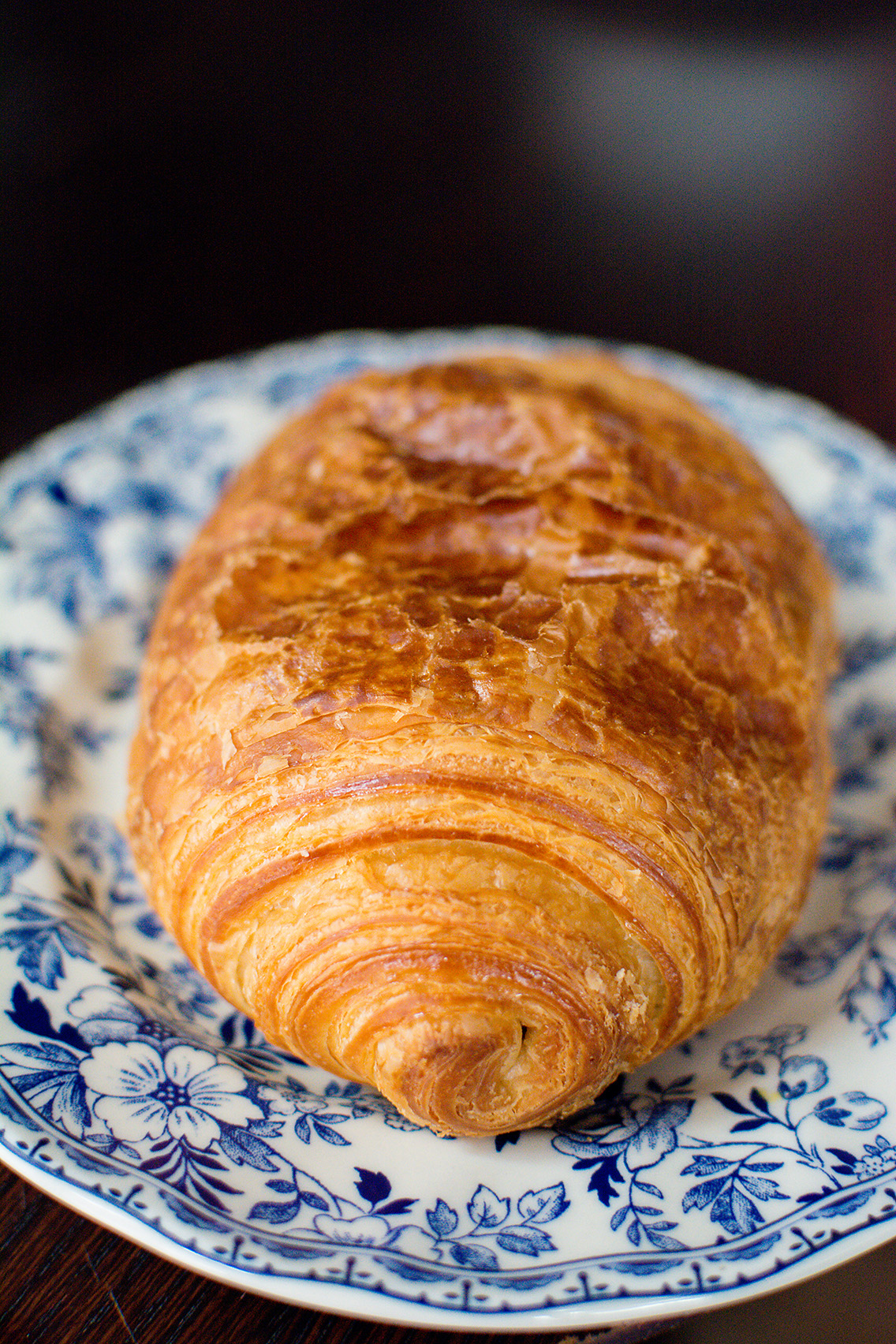 As much as I enjoy lunch at The Allis, my favorite meal is without a doubt their weekend brunch (I mean, my favorite meal of all-time is brunch so you had to see that one coming).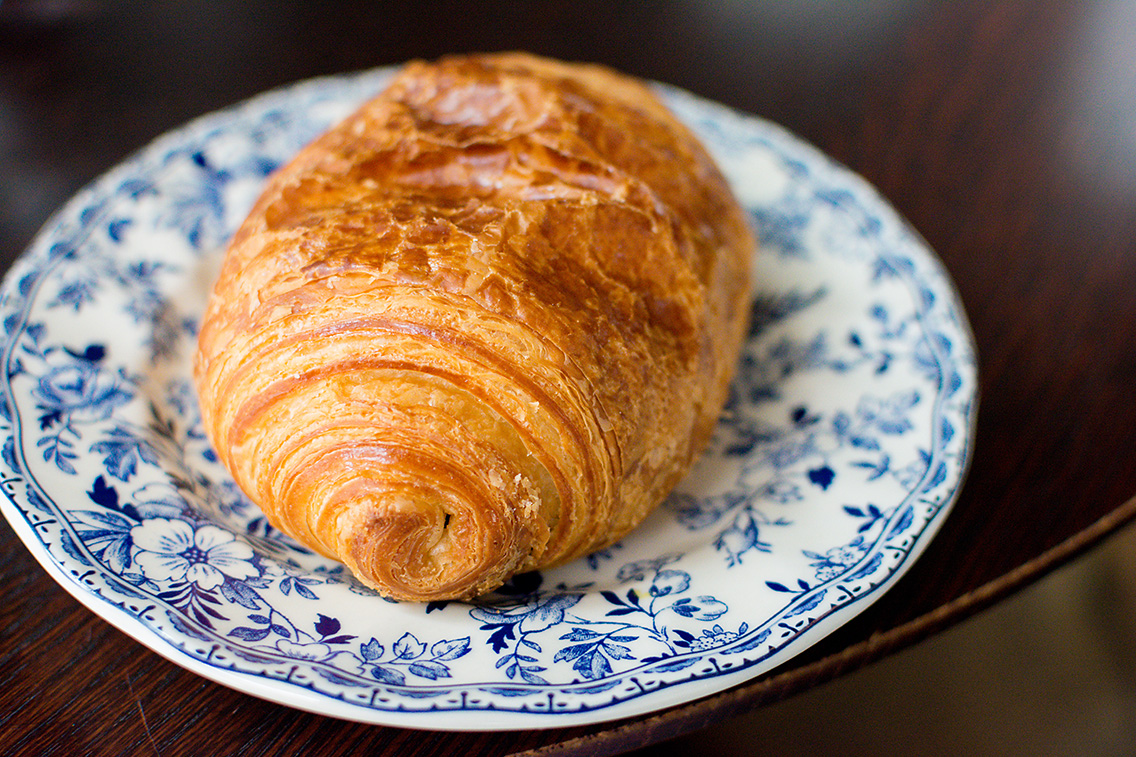 The brunch menu is just as small as the lunch menu — less than 20 options including breakfast pastries like this oh-so-addicting pain au chocolat — but it somehow manages to cover all of the most important brunch bases.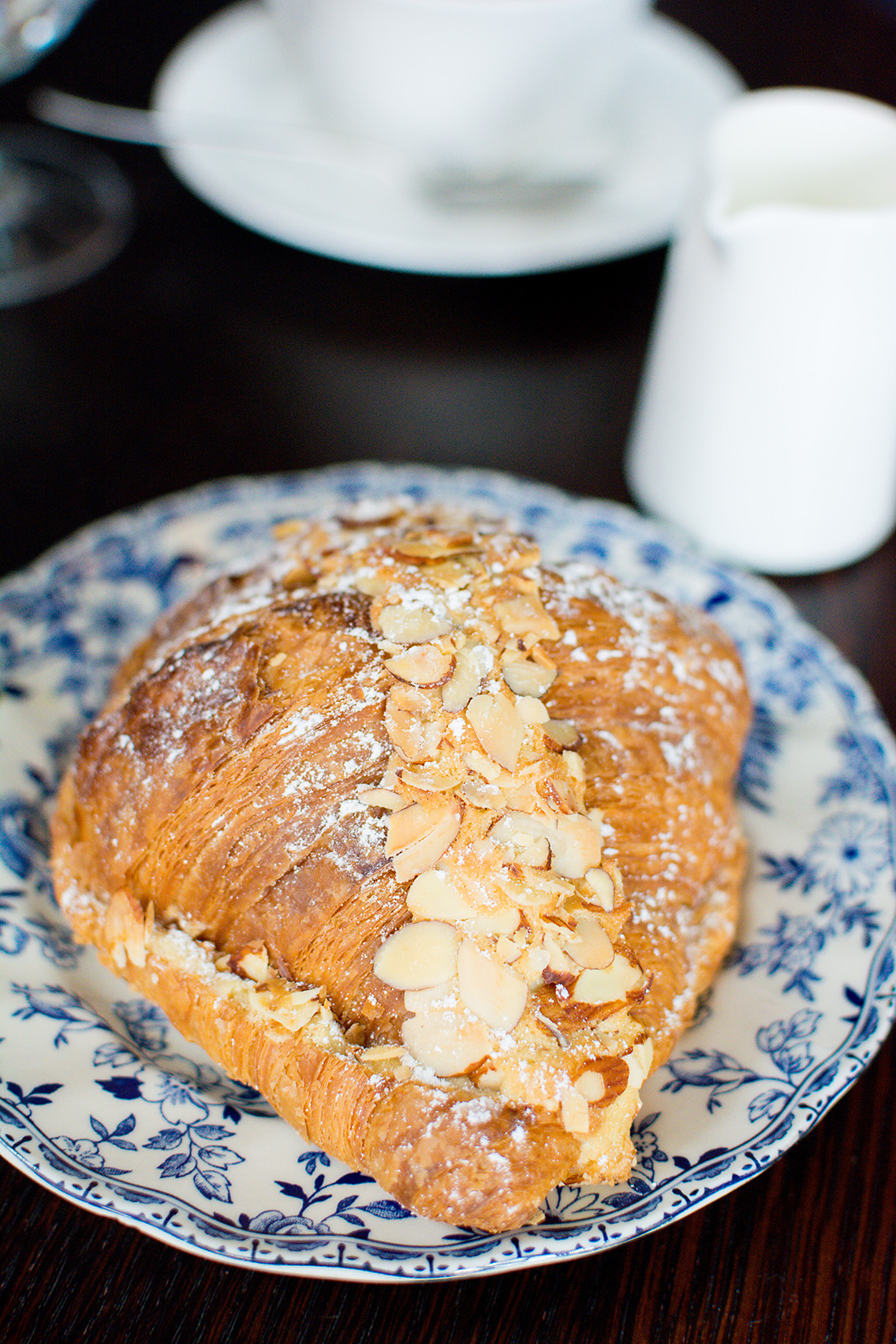 I always start out with a selection of their pastries — this almond croissant and the pain au chocolat are particular favorites.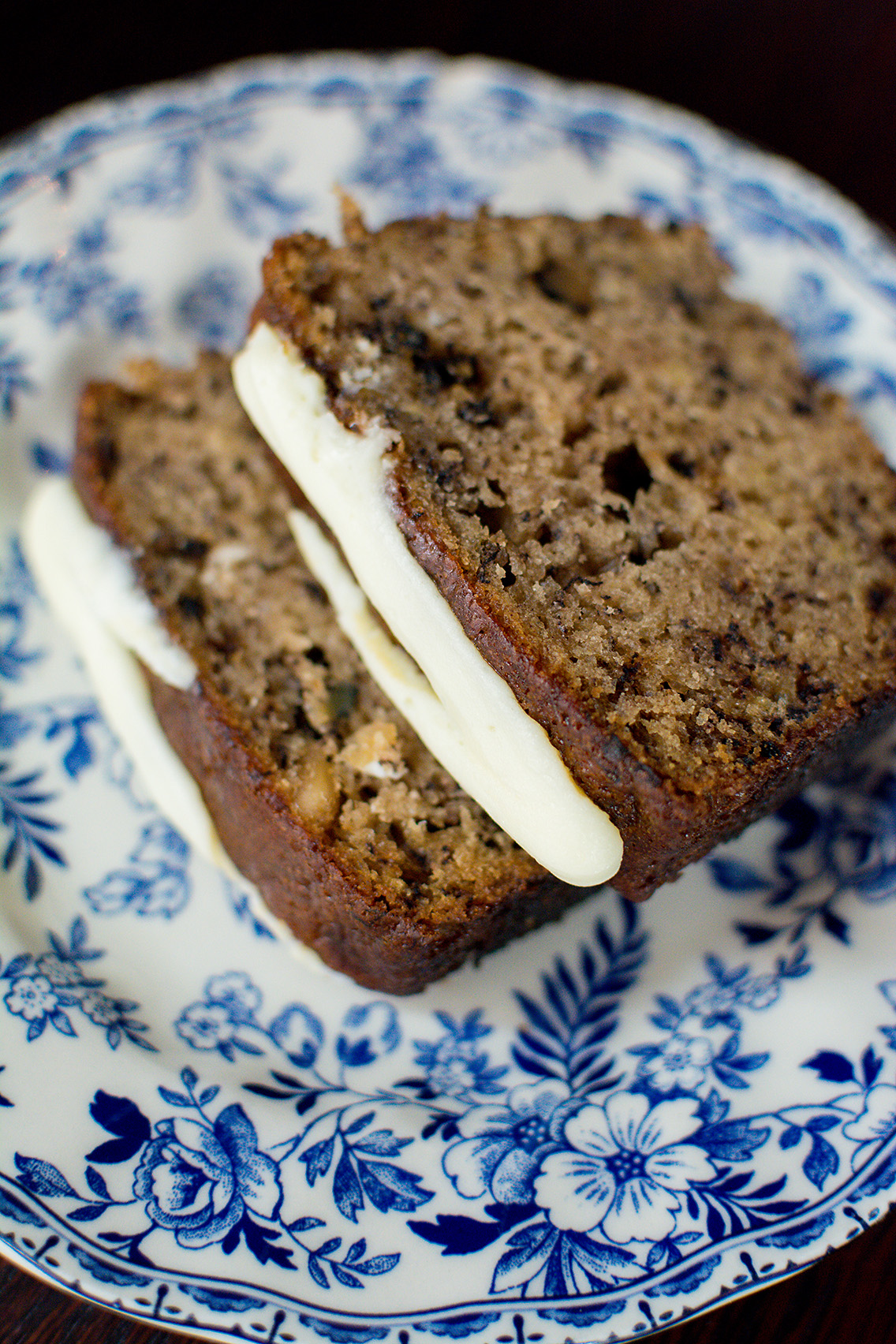 But this Banana Walnut Bread ALWAYS does the trick too. Satisfyingly "brunchy" without being overly sweet.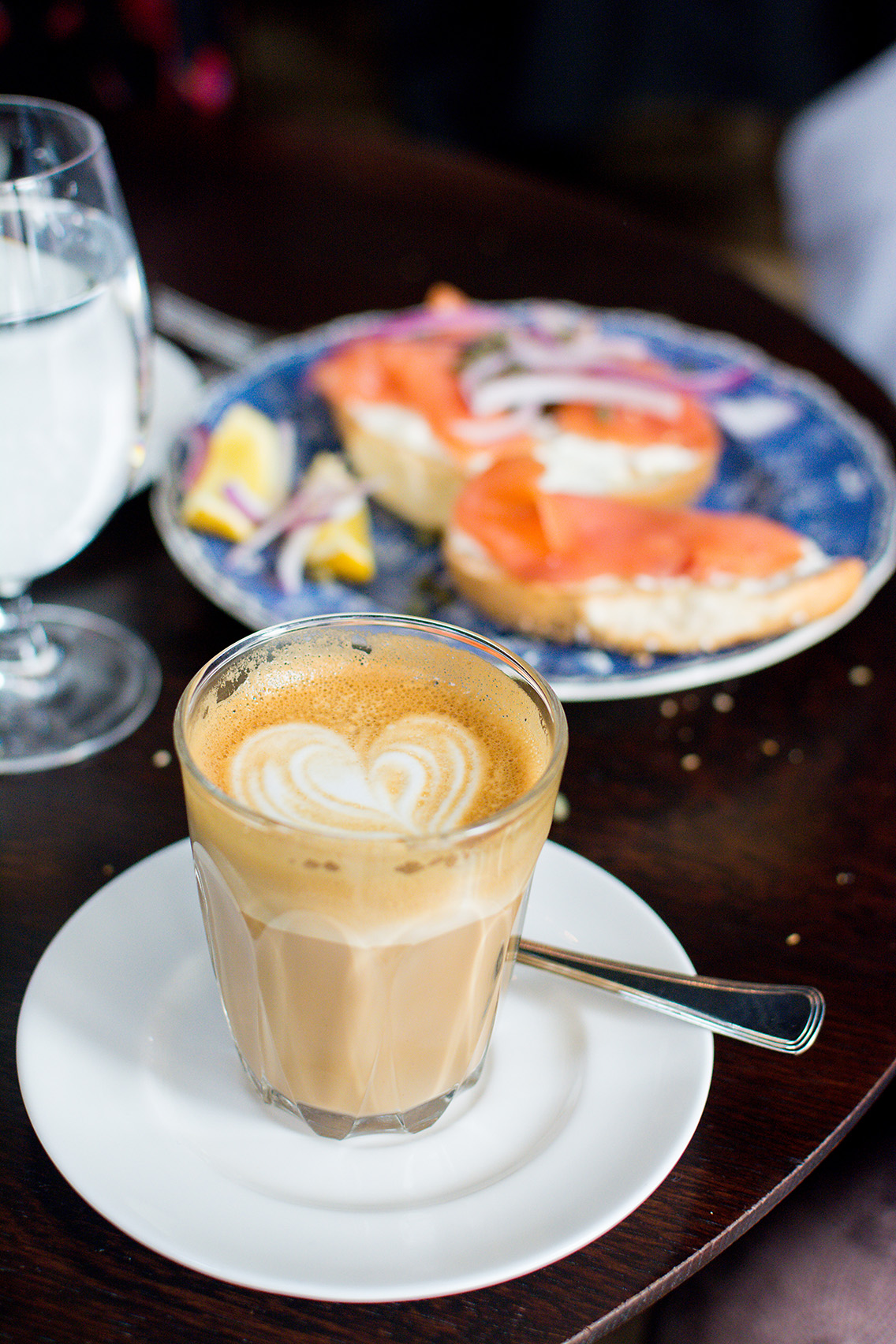 Make sure to order a lovely latte too for a jolt of energy (and adorable latte art).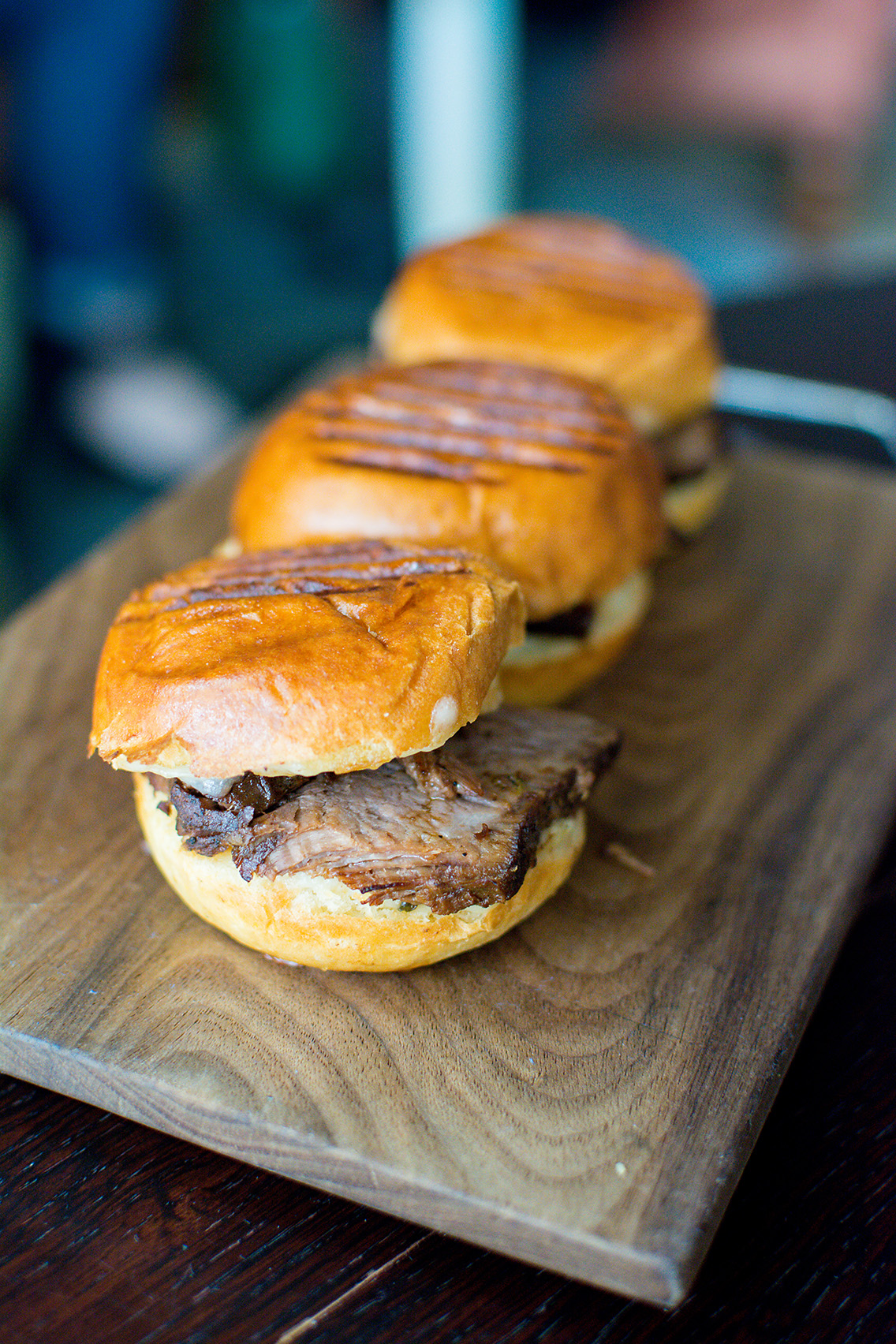 Hubby's favorite brunch order actually has nothing to do with brunch per se. He goes wild for their gourmet selection of Grilled Short Rib Sliders with cheddar and caramelized onions.
Yes, sliders.
Rich and decadent but in a small enough portion size not to fill you up!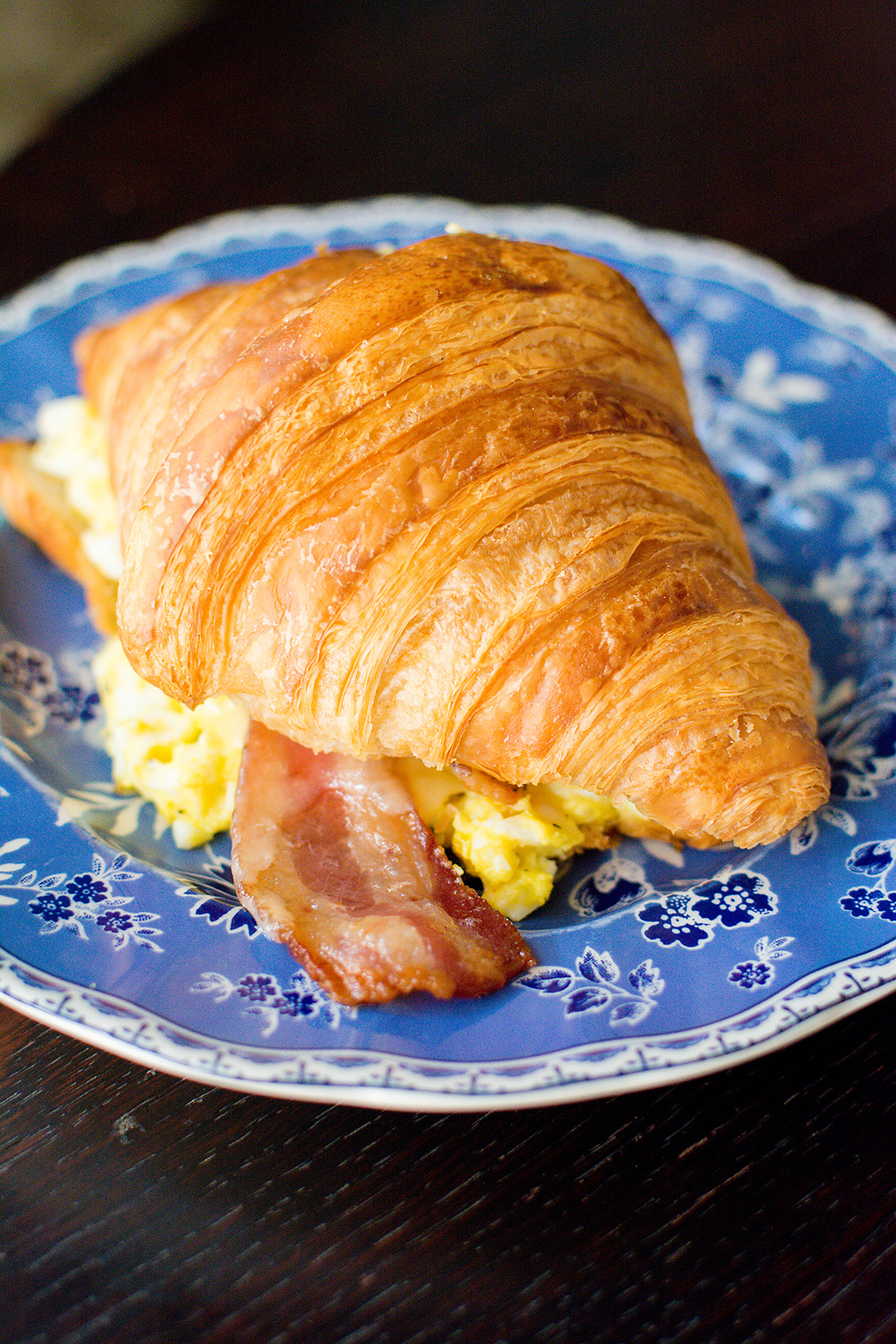 Something Hubby especially appreciates since he always loves to order this Croissant Breakfast Sandwich with eggs, bacon, and cheese TOO.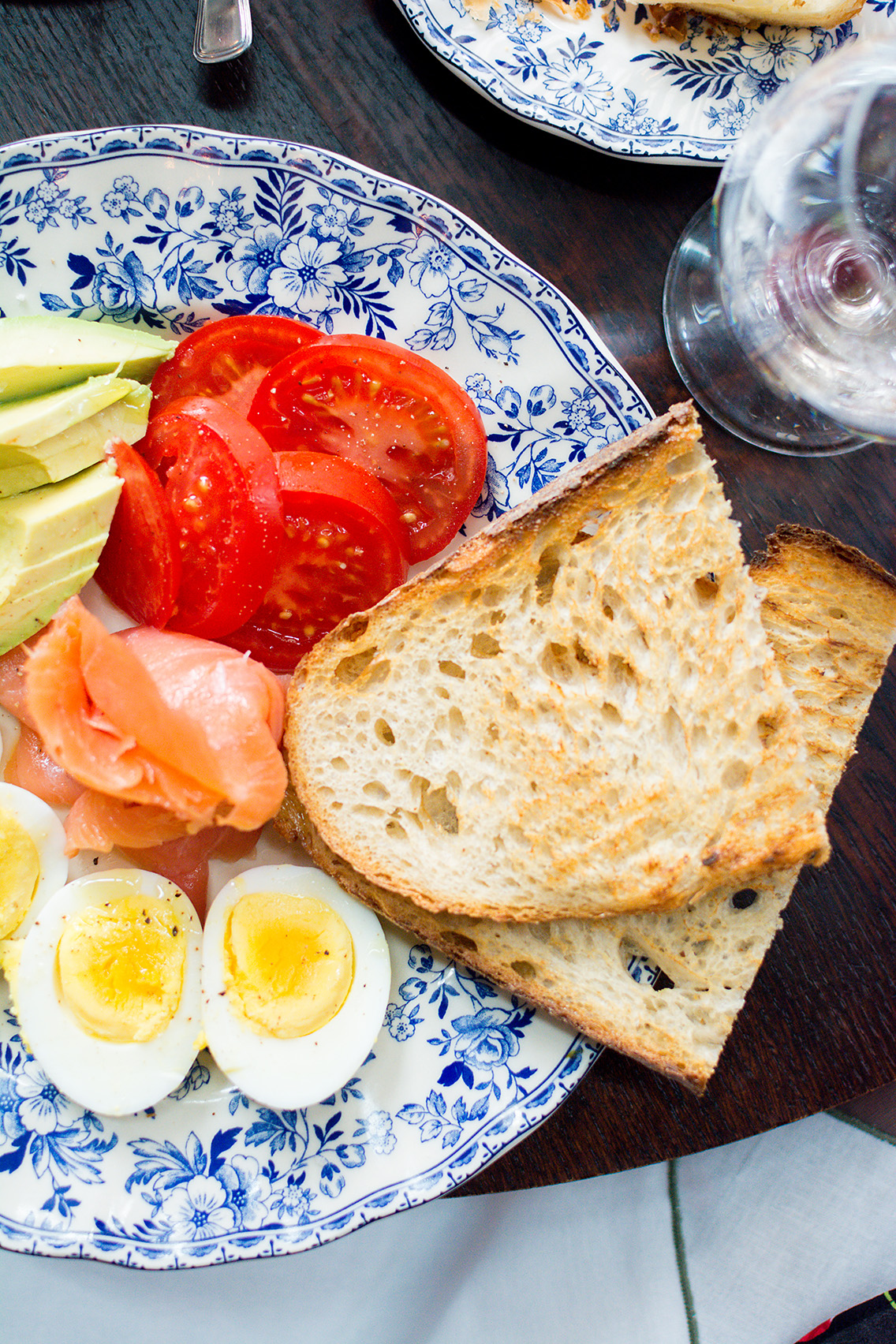 But my sister and I both agree — The Allis Breakfast is the BEST thing to order at brunch.
It's a simple platter of gourmet brunch magnificence! Hard boiled eggs, tomato, avocado, and smoked salmon served with a choice of toast? It's like bagels 'n lox, avocado toast, and a traditional English breakfast all met, married, and fused together into this stunning platter.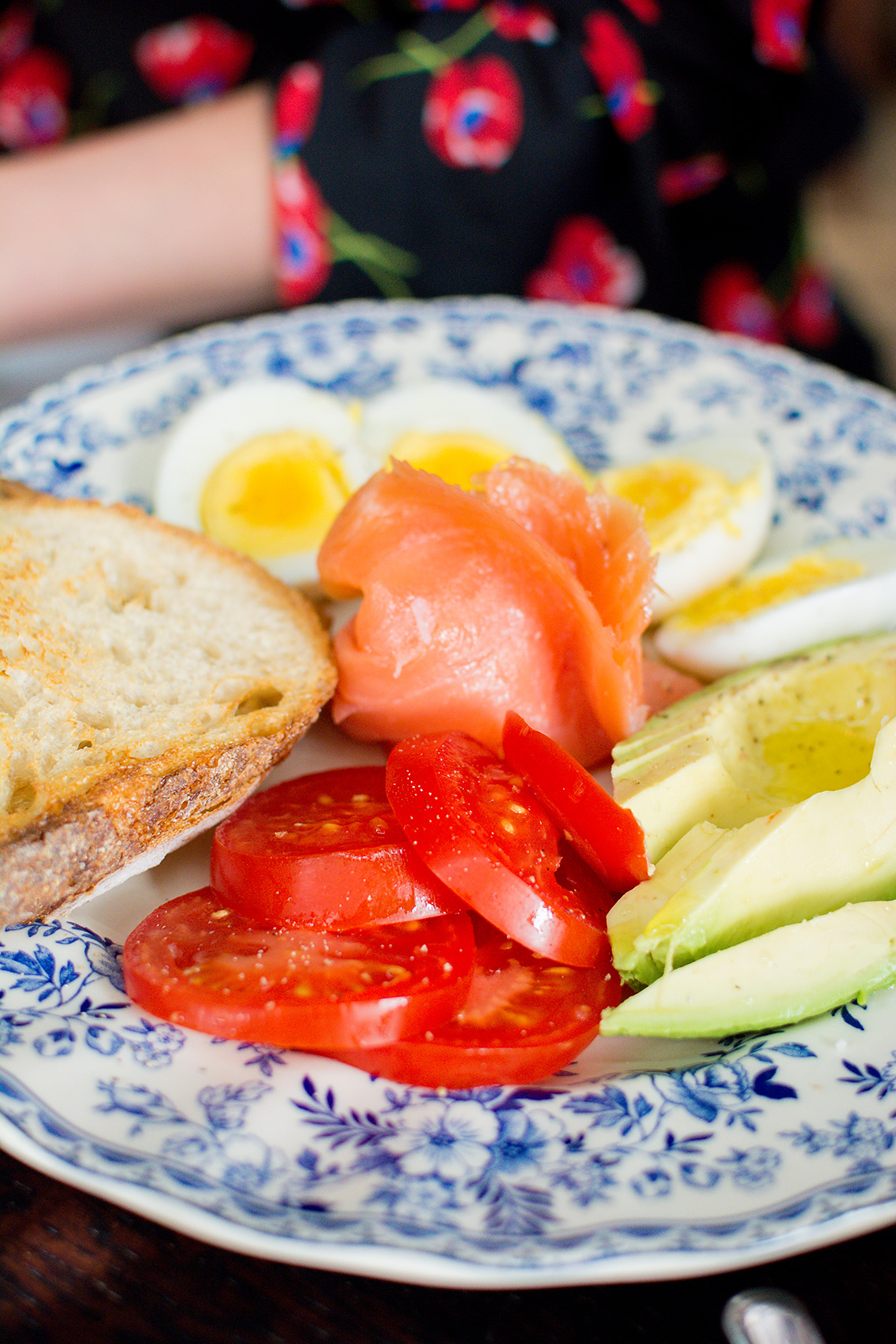 It's what I order 99% of the time I have brunch at the Allis.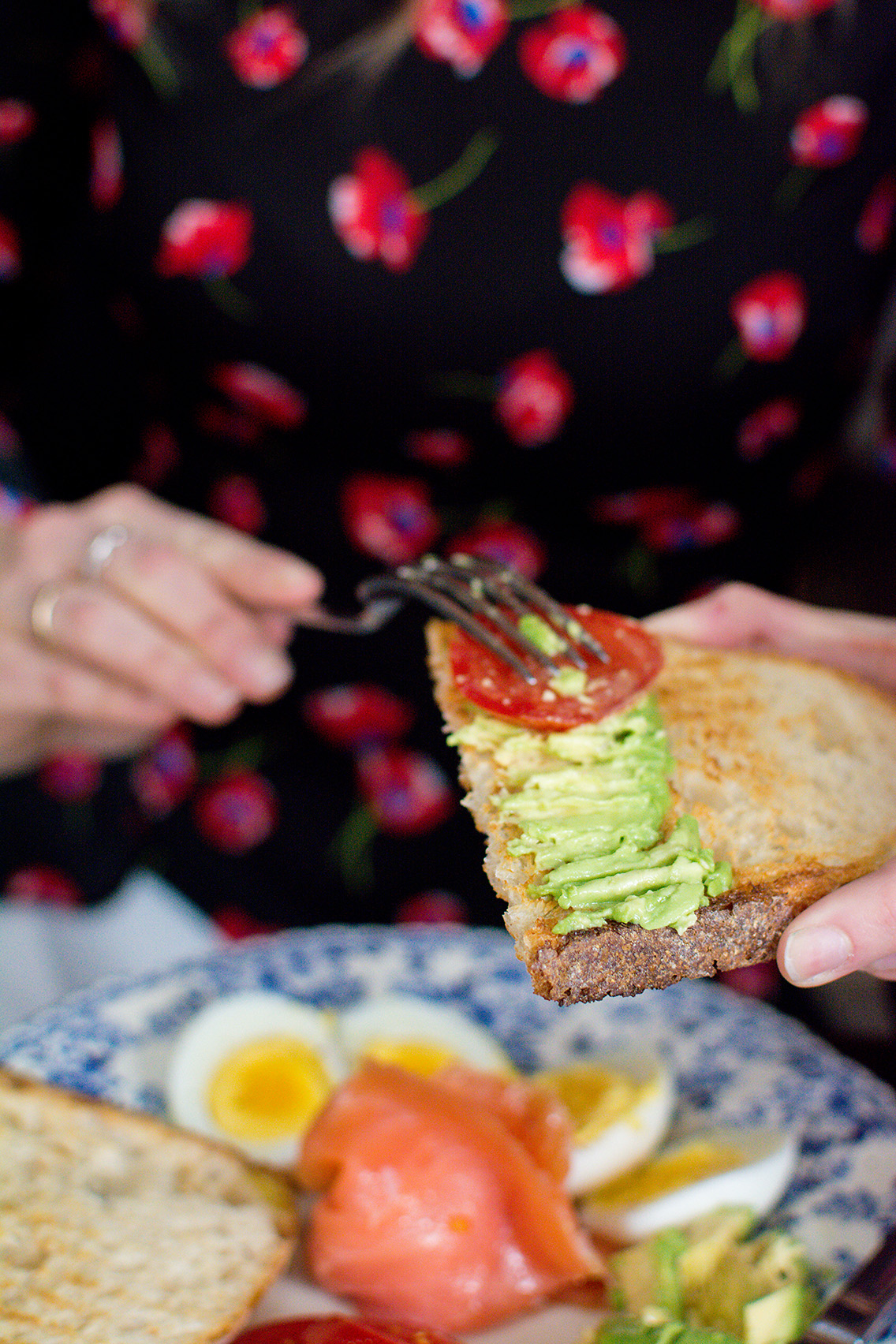 And, ever since my sister moved to Chicago last spring, it's become her favorite too!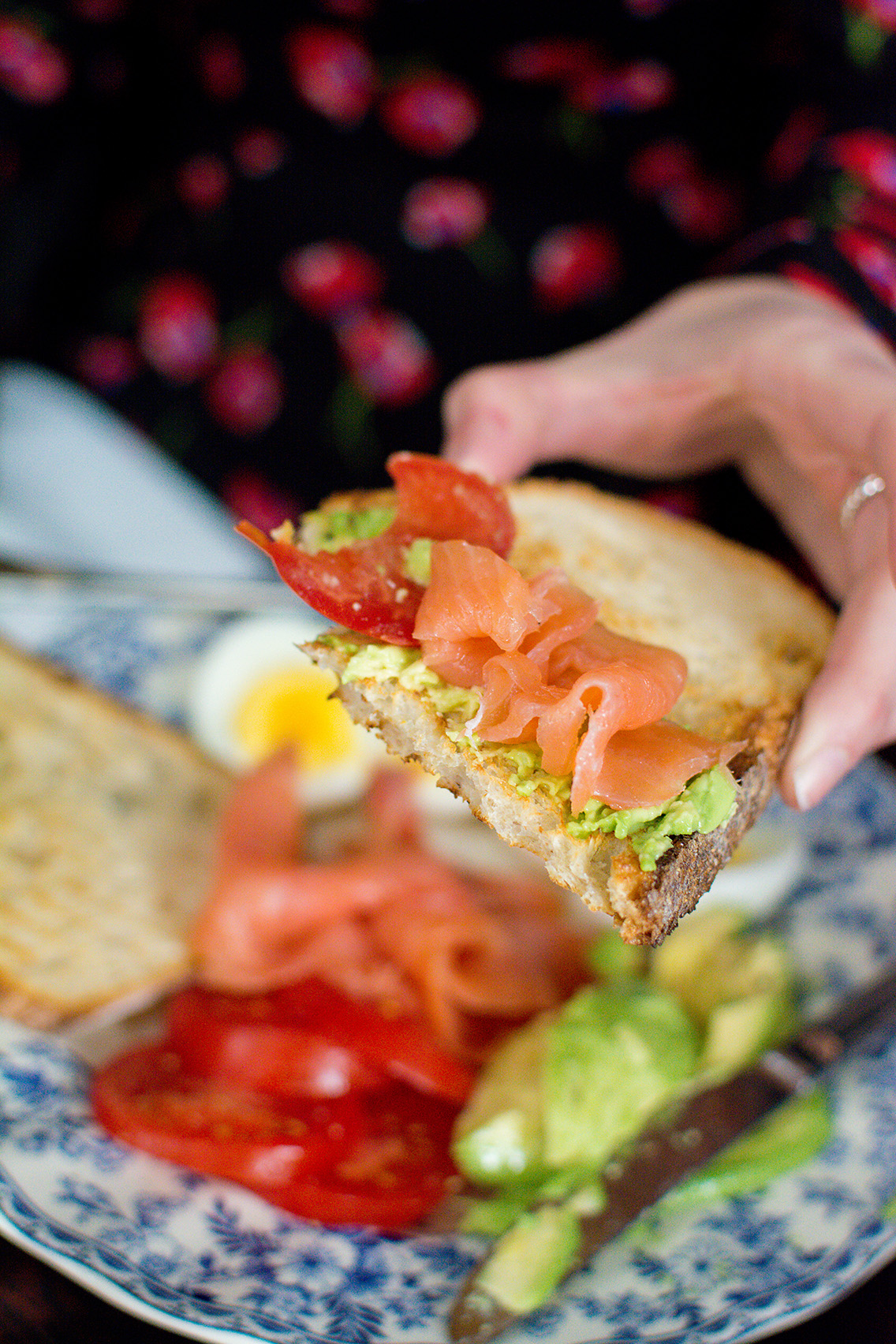 It just makes such a perfect morning meal!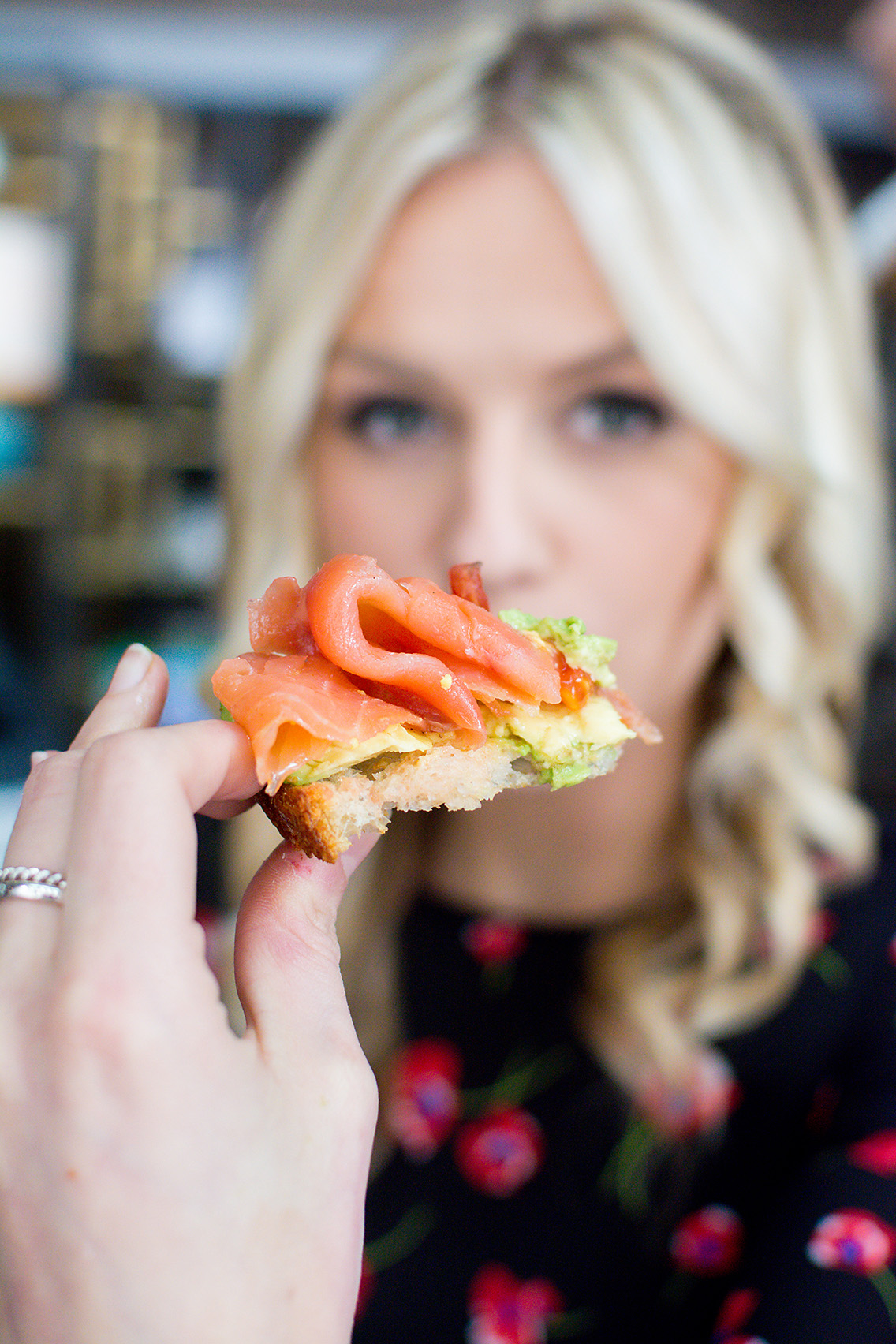 (Emily showing off her brunch creation before immediately devouring it.)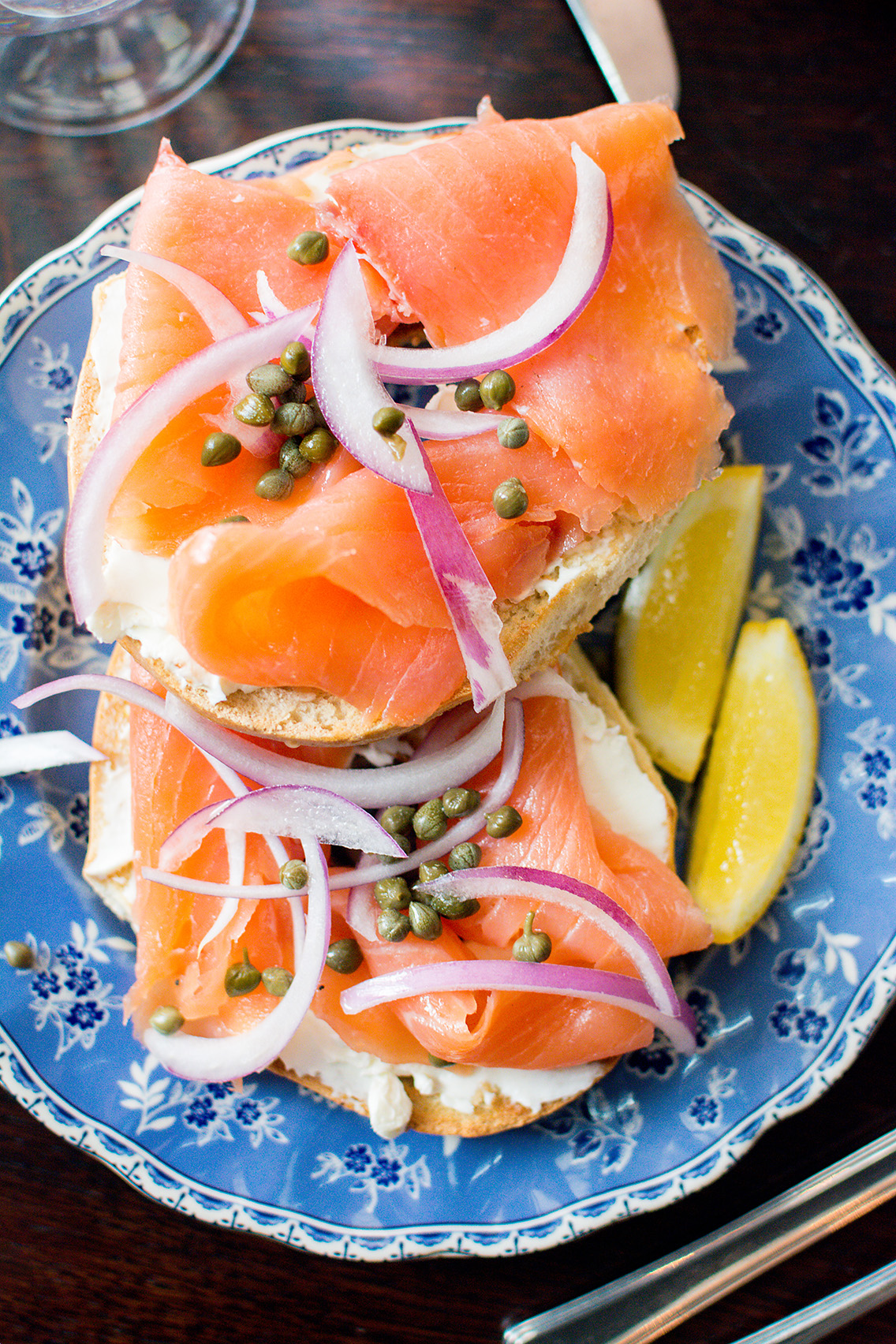 Another delicious and classic brunch dish — Smoked Salmon with Bagels and Cream Cheese!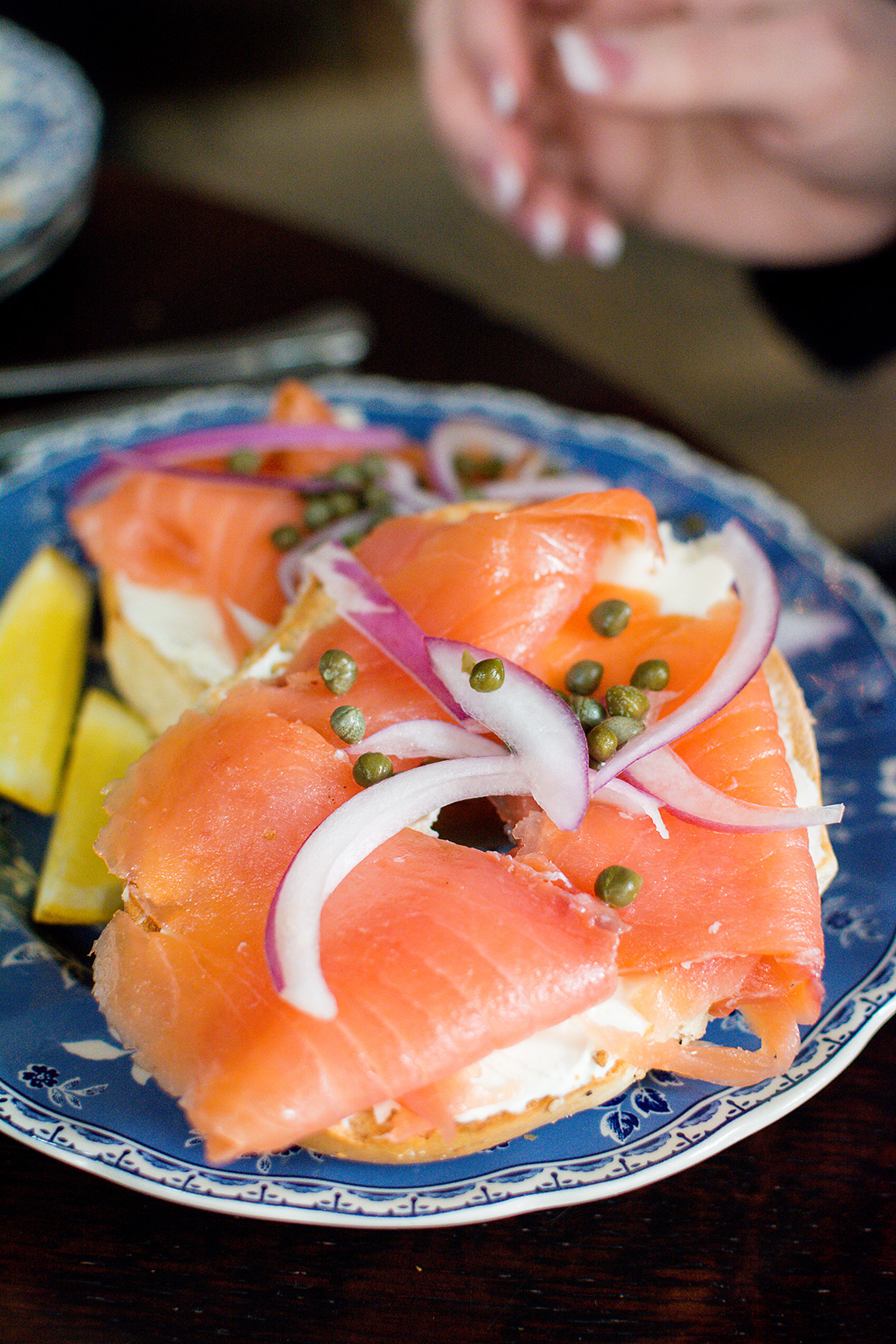 It's my Mom's favorite and for good reason!
Smoky, briny, creamy, and crunchy all with a melt-in-your-mouth texture that can cure the deepest morning blues.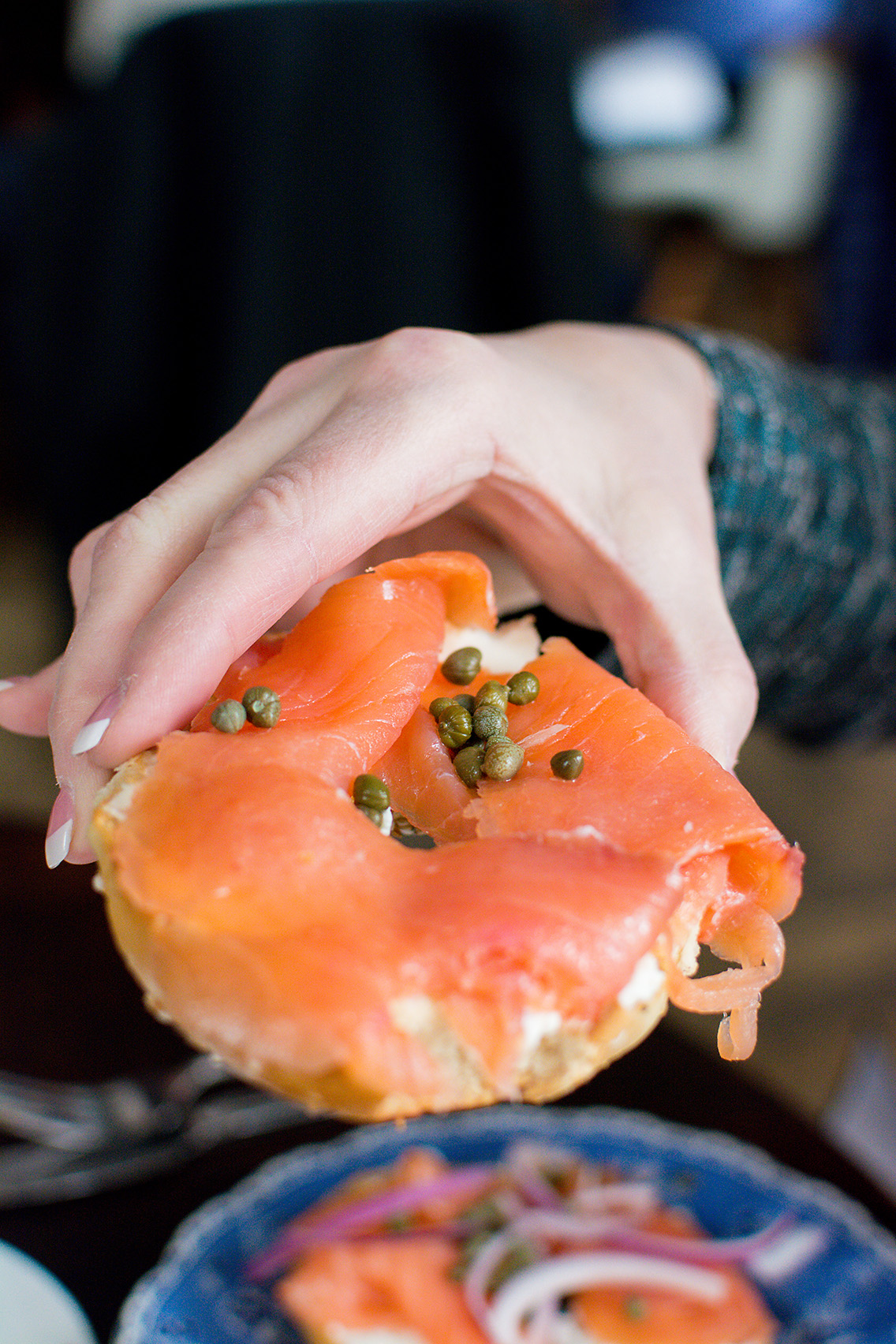 Care for a bite?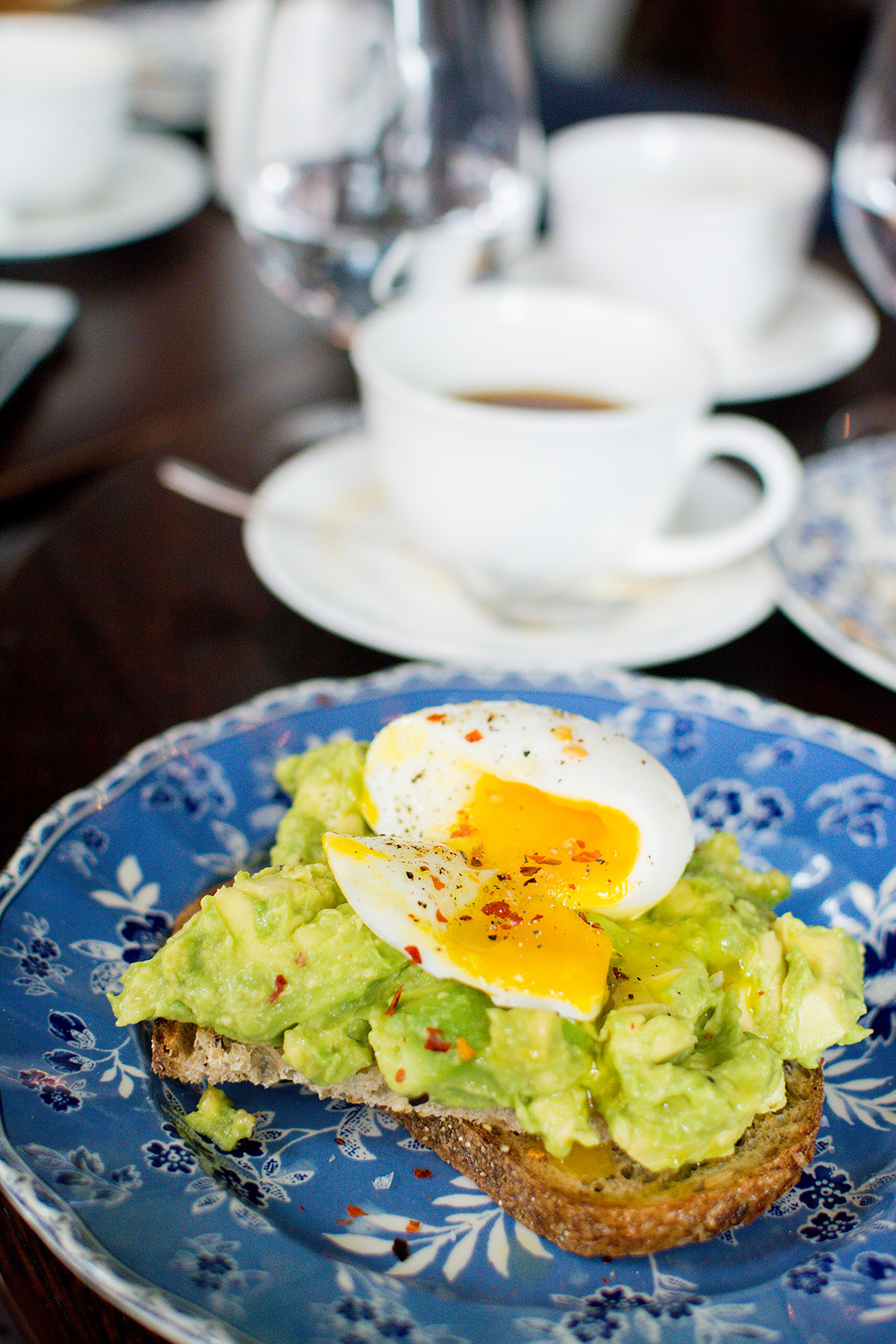 But I'll be honest — if I'm not ordering the Breakfast Platter, I'm probably ordering The Allis' Avocado Toast with a poached egg on top.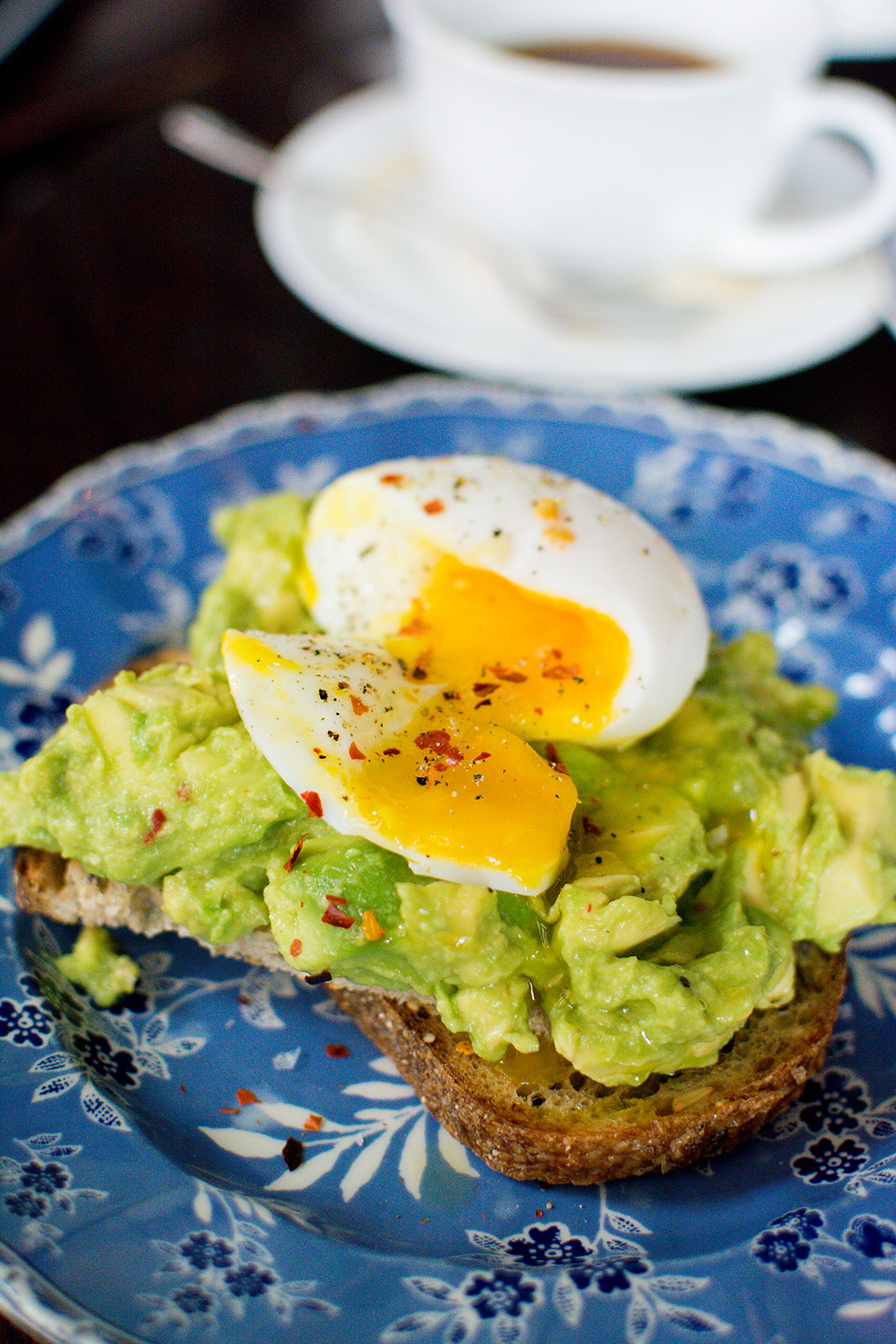 It's just so deliciously satisfying!
Few places with such a small menu can boast such foodie fidelity from me like The Allis can! $15 gets you one stellar gourmet meal served in an even more stunning space regardless of the time of day. And the seasonally rotating offerings make every visit a delicious discovery.
It's the sort of place I'll never get bored with! Especially if these keep serving such photogenic afternoon tea services! And carefully curated cocktails in their Cowshed Spa.