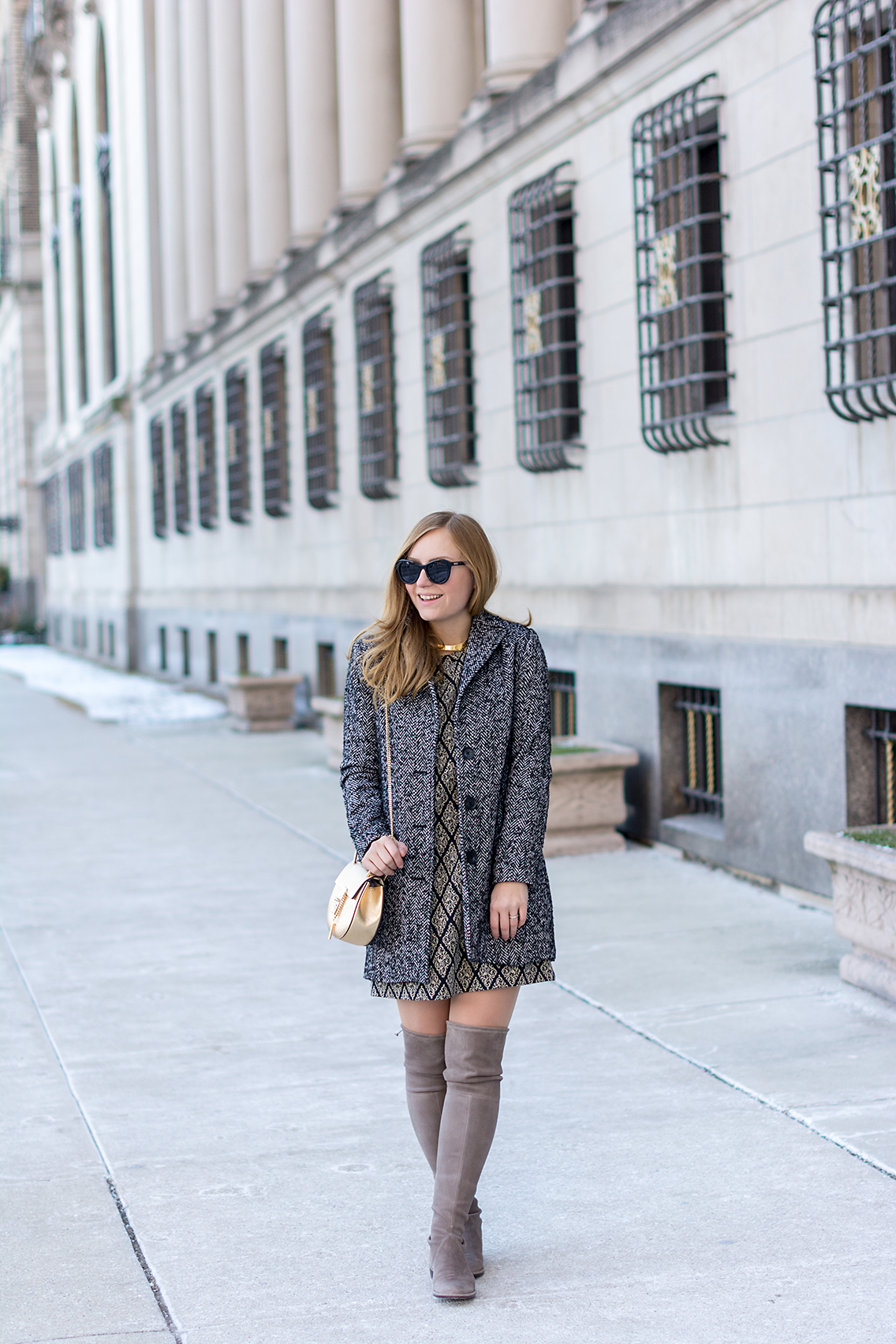 "Real riches are the riches possessed inside."
— B. C. Forbes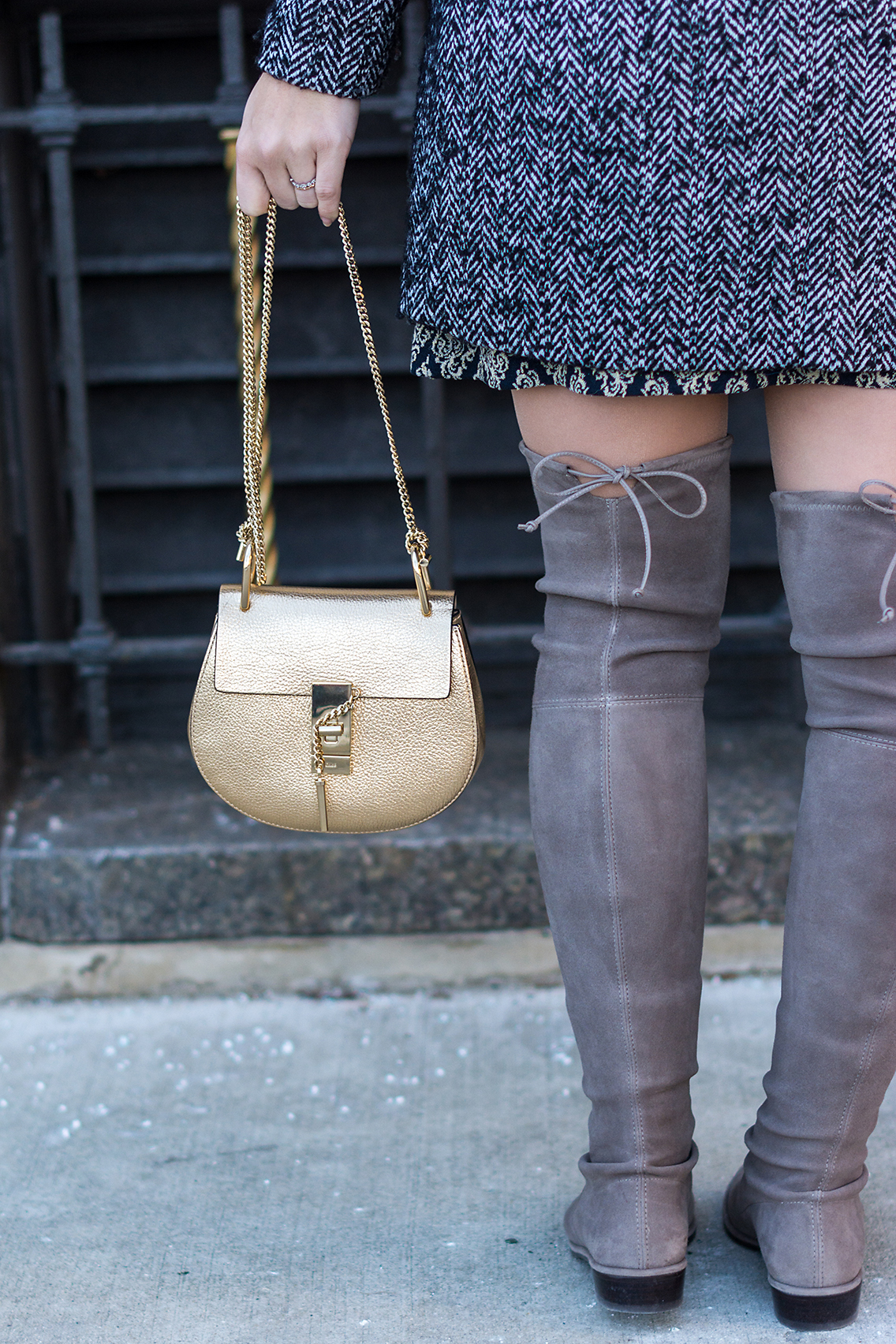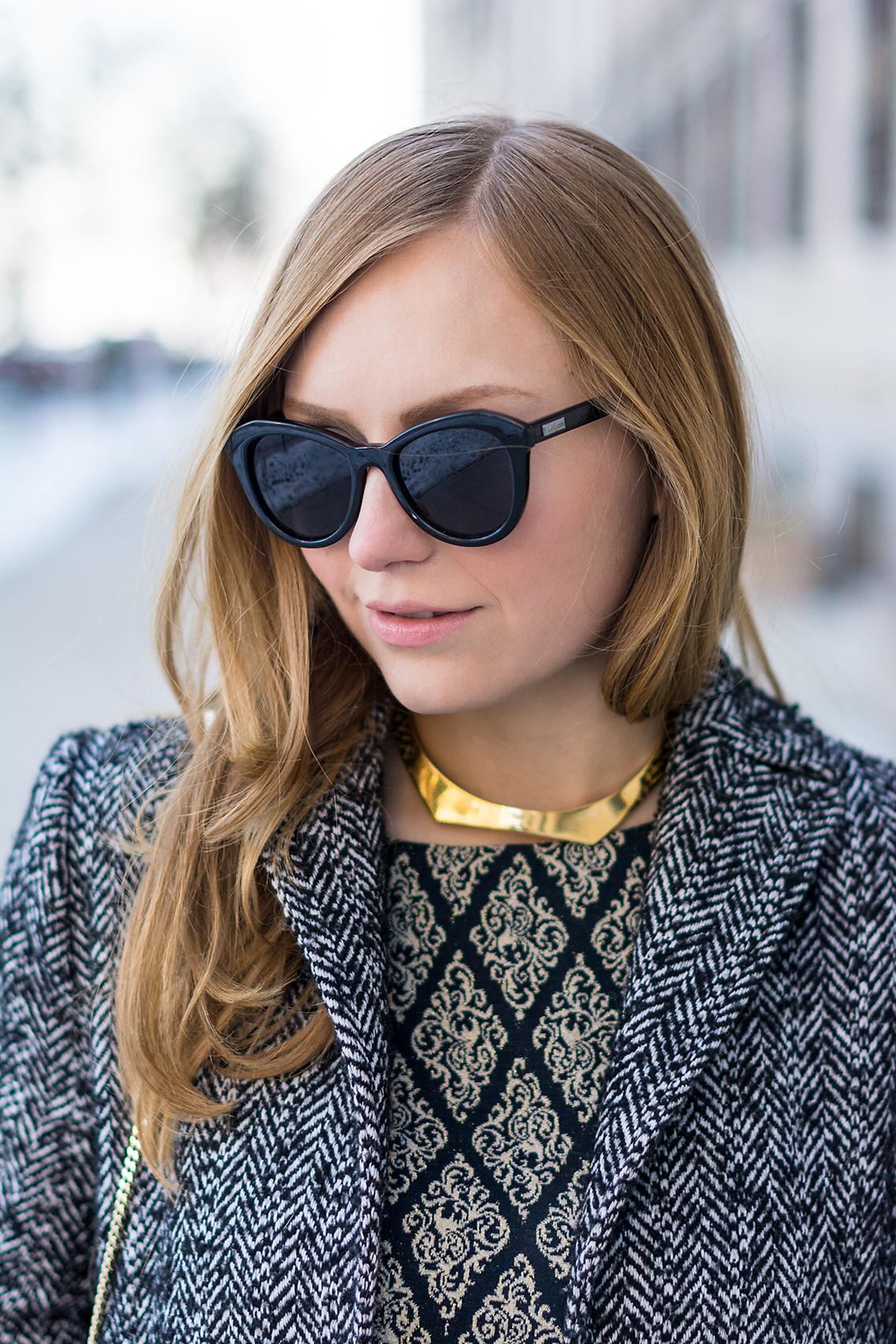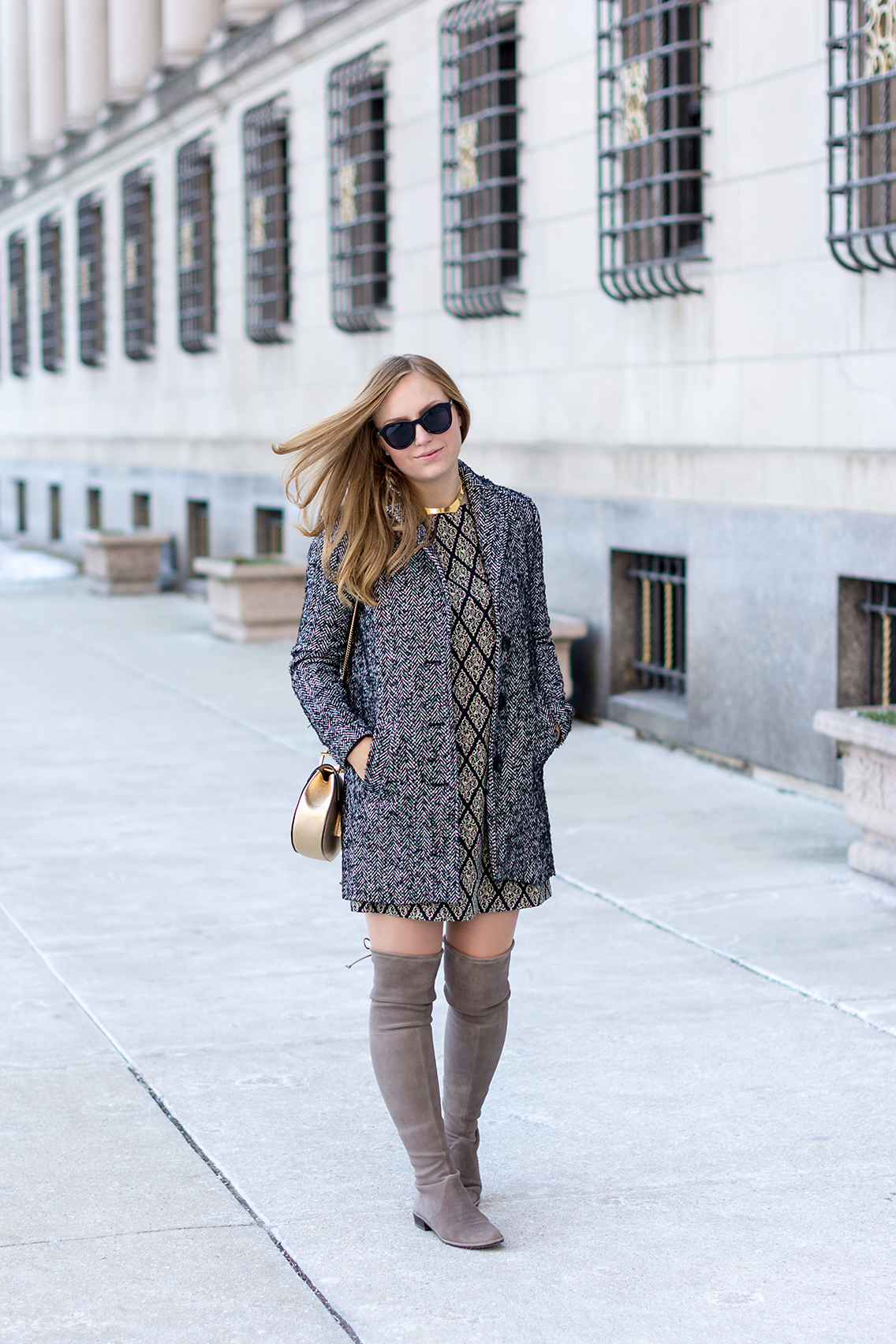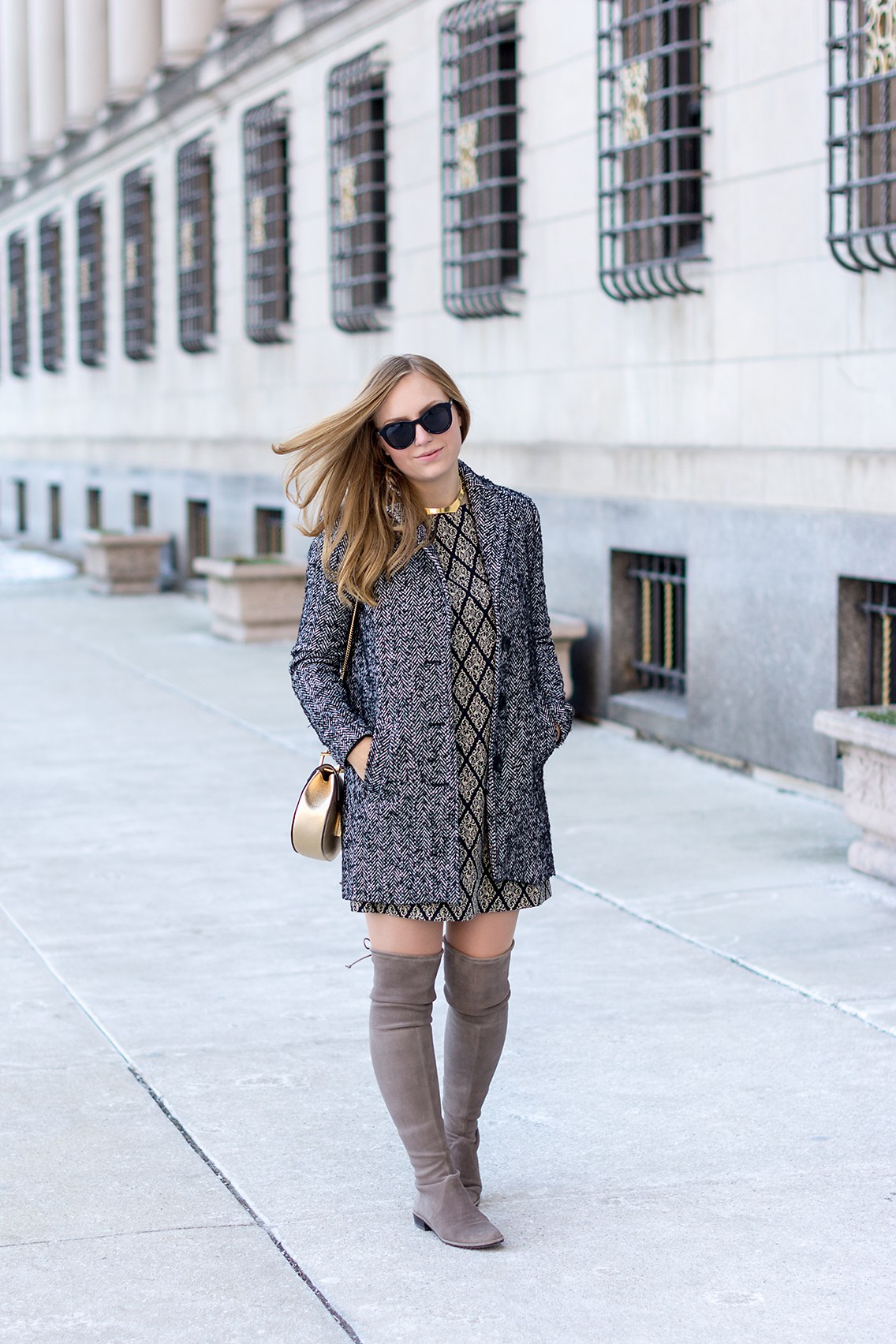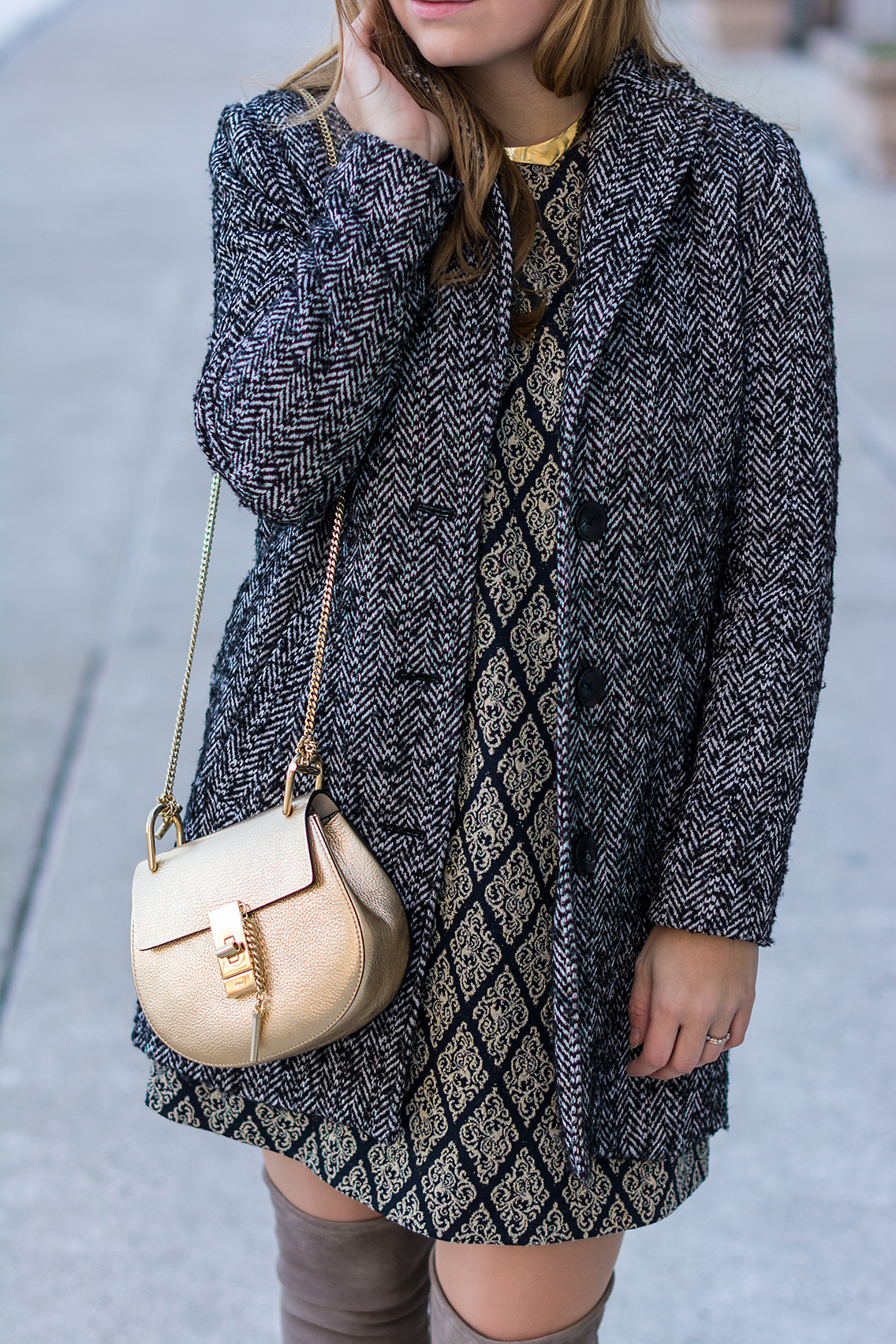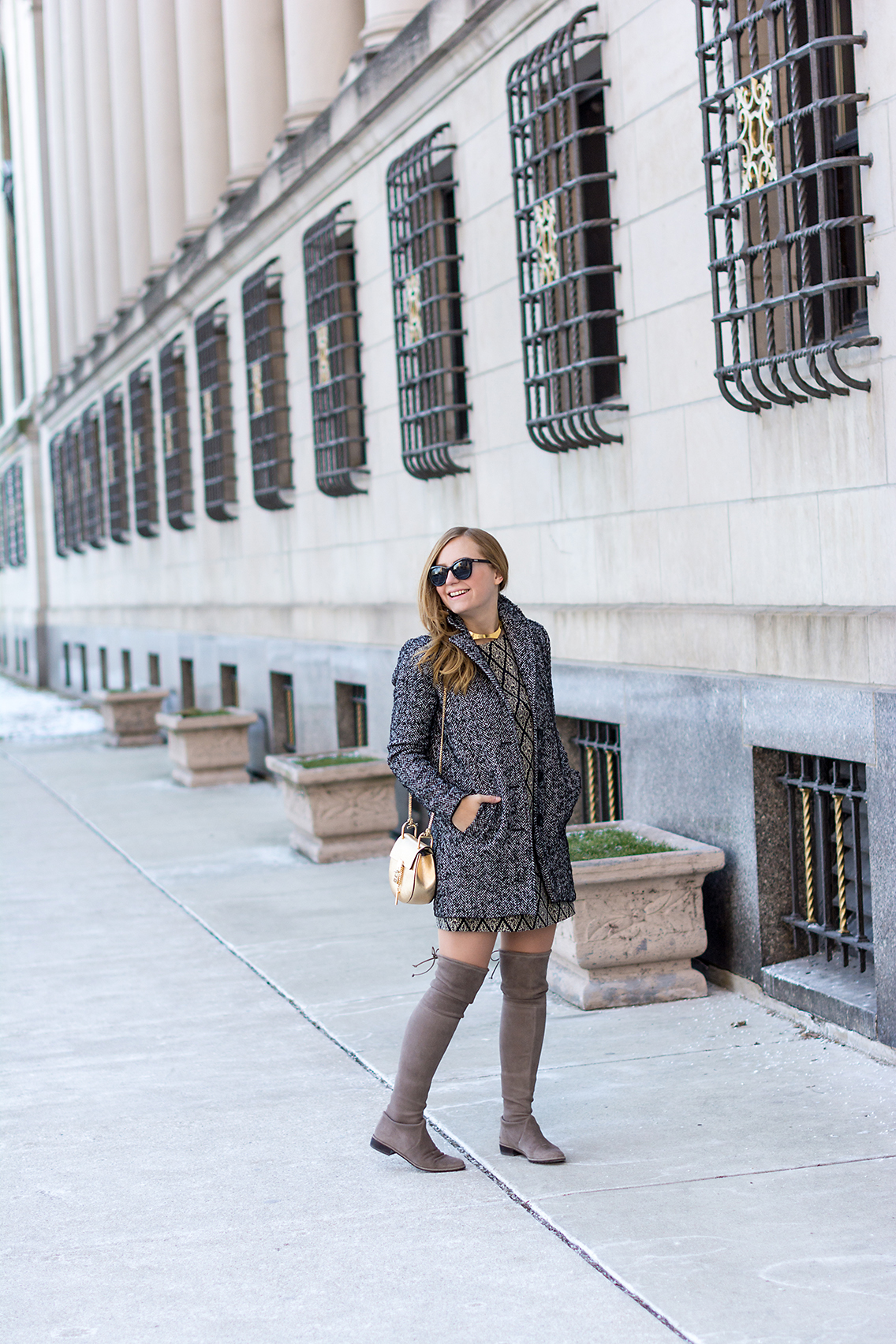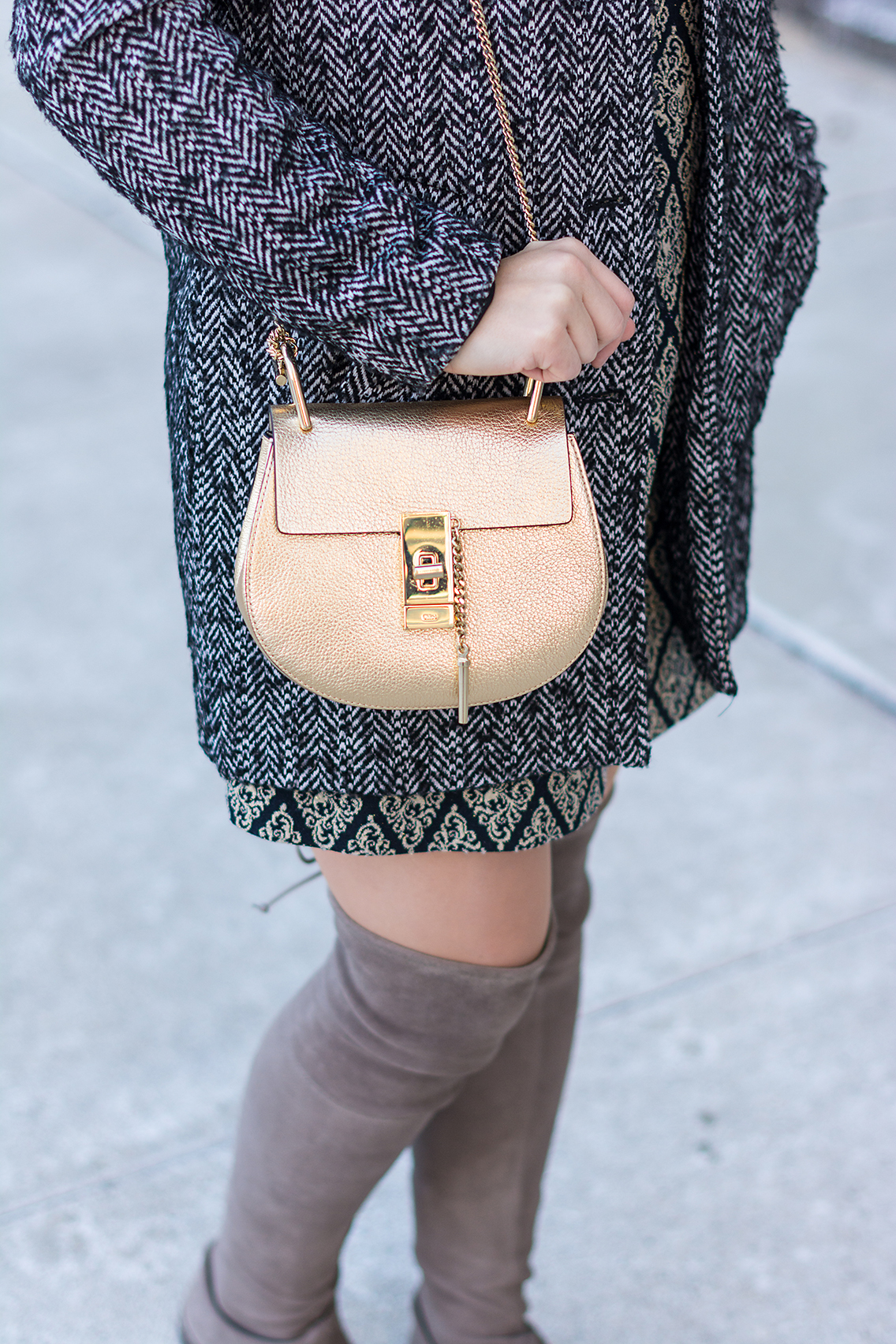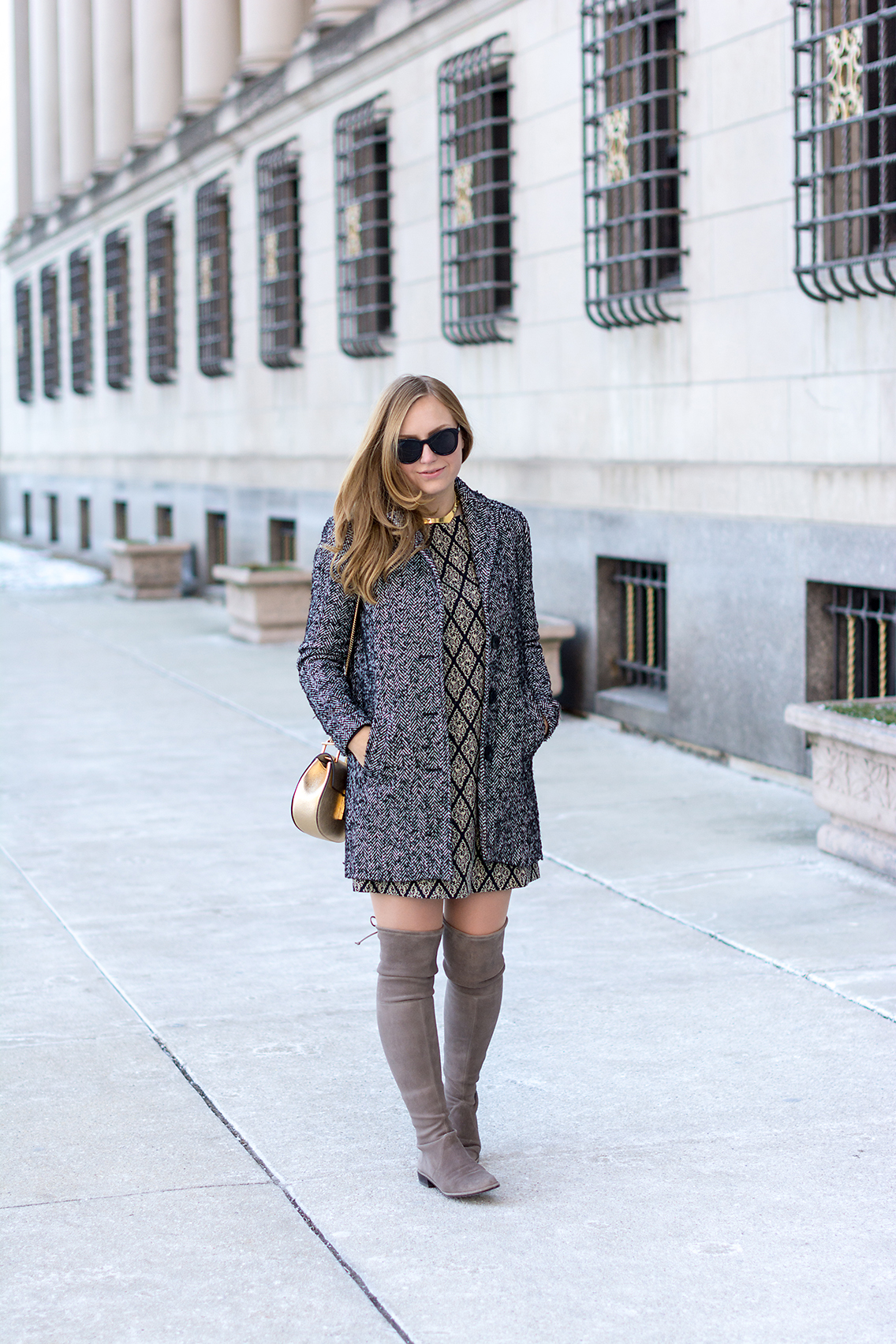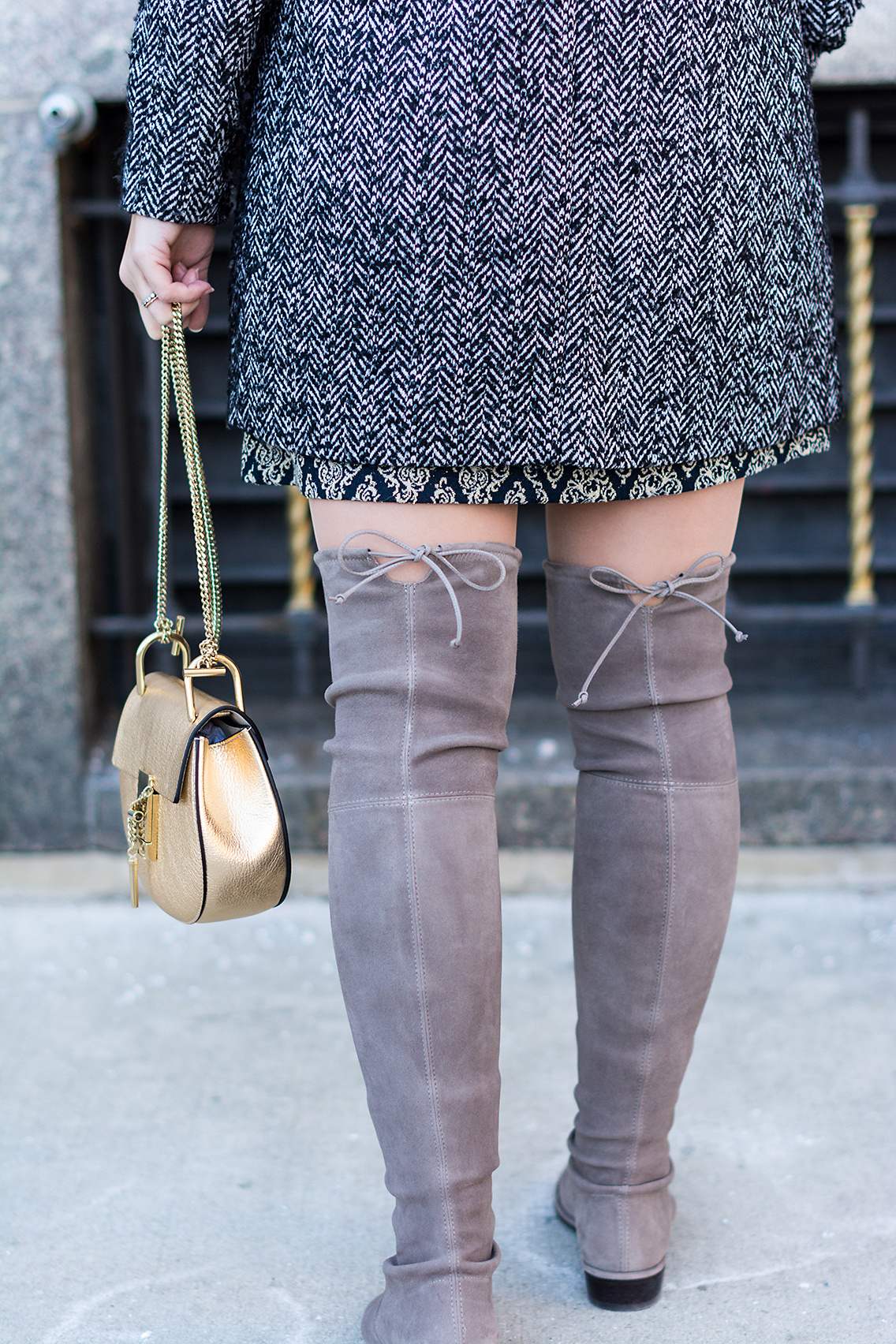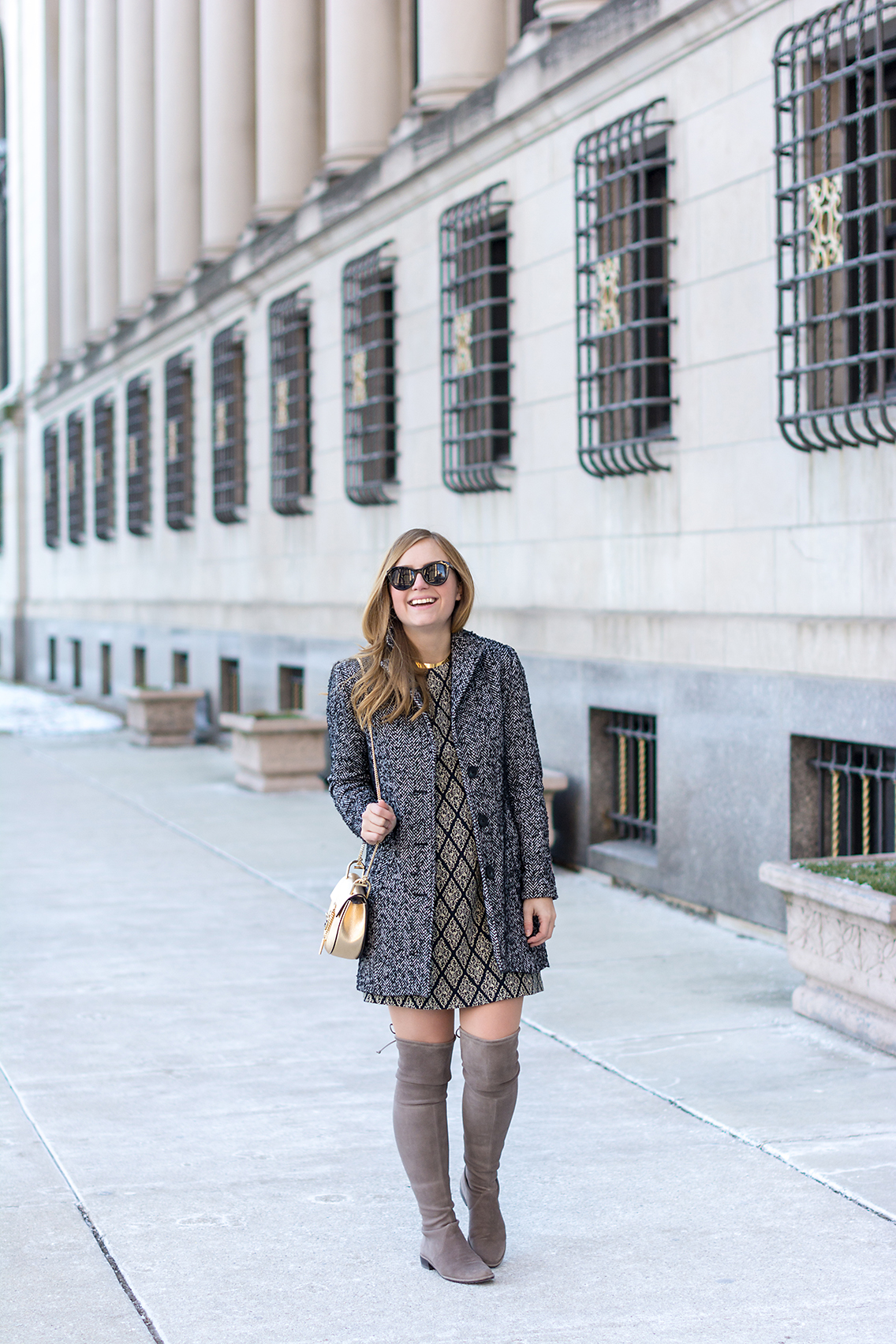 SHOP THE LOOK:
Coat – Forever 21 || Dress – Zara (similar: 1 / 2) || Boots – Stuart Weitzman Lowland (budget options: 1 / 2) || Bag – Chloé 'Mini Drew' (budget-friendly options: 1 / 2 / 3) || Sunglasses – Le Specs || Necklace – J Crew || Lips – YSL in 'Nude Beige'
Photos courtesy of blogger Heidi
Last winter I bought this coat with the expectation that it would fall apart within one season.
Now, don't get me wrong! On principle I don't usually buy things that won't last. I really do take a serious look at the quality and longevity of every item I bring into my wardrobe. That's why you probably see me rewear things here on the blog FAR more often than you might want because I like to keep my closet small and functional. Like this coat (1 / 2), this floral skirt (1 / 2), this blazer (1 / 2), this clutch (1 / 2) and… well, you get the picture.
But when I bought this coat last year I'd been desperately searching for months for something in a chic herringbone print and figured I'd buy this coat as a placeholder until I found something more sturdy.
But I couldn't have been more wrong about this coat. Ok, the lining is thin and fraying in a few spots but otherwise this coat still looks great despite how often I wear it. And the textured fabric also happens to mask any hitchhiking pug hairs (shedding: one of the only downsides to life with a pug) — #bloggerwin! I just love when I find a high-quality closet staple for under $50!
Have you found any great quality budget finds lately? If you've found any, leave a comment below. I'm always on the lookout for a good deal!