For the past week I've been home catching up on all my projects and working non-stop after a furious two weeks taking care of my ailing grandmother in Florida.
Leaving her in Florida was hard but I've been keeping SUPER busy at home which helps me to not to dwell on the situation too much. Cooking especially has been my savior, being a very welcome and necessary distraction whenever I'm stressed and depressed. Not to mention a productive distraction…
So naturally I've been cooking up a storm now that I'm back in my own kitchen. And today's recipe is an especially nostalgic one. This is the ONE recipe my grandmother ALWAYS requests whenever I visit her. Even more so than those famous shortbread cookies or her own pecan snowball cookies. Today's recipe is one I literally whipped up for her out of the blue a few years ago after a trip to the farmers market. Inspired by her and my grandfather's love for a humble bowl of vegetable soup, one of the world's most simple comforts, this is the perfect thing to whip up during the cold, gray winter months. Especially for National Soup Month!
And it's shockingly easy to prepare yourself. Not to mention the perfect vehicle for using up all those vegetables about to go bad in your fridge…
Today's recipe really is a kitchen savior. It can morph soon-to-be-wilted vegetables into a rich, robust soup you can freeze and keep on hand for months — I like to make a massive batch then freeze them in individual pouches for a quick, healthy, and warming meal in a pinch.
Now don't worry about getting all the ingredients for this soup before you start. The great part about this recipe is that it's one of those that's really more of a guideline than a "stick to the measurements"-type. It's the sort of recipe you can evolve and adapt to work with whatever you have on-hand. But it's guaranteed to be delicious and the perfect thing to serve on those "what should we have for dinner?" nights.
"Clean Out the Fridge" Vegetable Soup

Yields Roughly 6 – 8 Servings
1 Bottle (or Box) of Red Wine
Any and All Vegetables About to Go Bad in the Fridge (I generally use zucchini, green beans, tomatoes, onions, mushrooms, carrots, bell peppers, corn, and celery), Chopped
1 Can Beans (any kind and completely optional), Drained
1/2 Tsp Salt
1 Handful Fresh Herbs (I use basil or oregano usually), Chopped
1 – 4 Fresh Garlic Cloves, Minced
1 Tbsp Olive Oil
Several Cups of Water
This soup always starts the same way — heat the olive oil in a large soup pot over medium high heat. Add the minced garlic and sauté until fragrant, 1 – 2 minutes. Then add the vegetables in the order they will cook down in. Start with the hardest ones that take longer to cook down such as the onions, carrots, and bell peppers. Then add the softer vegetables like tomatoes, zucchini, mushrooms, and corn, and sauté until softened, 5 – 8 minutes.
Next add salt, pepper, beans if you are adding them, and any seasonings such as fresh herbs. Pour in about 5.6 oz of red wine. Then add enough water to the pot to cover the vegetables entirely. Reduce heat to medium-low and let simmer as long as you dare (I usually like to simmer this soup for at least an hour — it allows all the vegetables to marry together in the soup). Add additional water or red wine to the broth if necessary (otherwise it can cook down to a chili-like consistency which is delicious too).
Remove from heat and serve.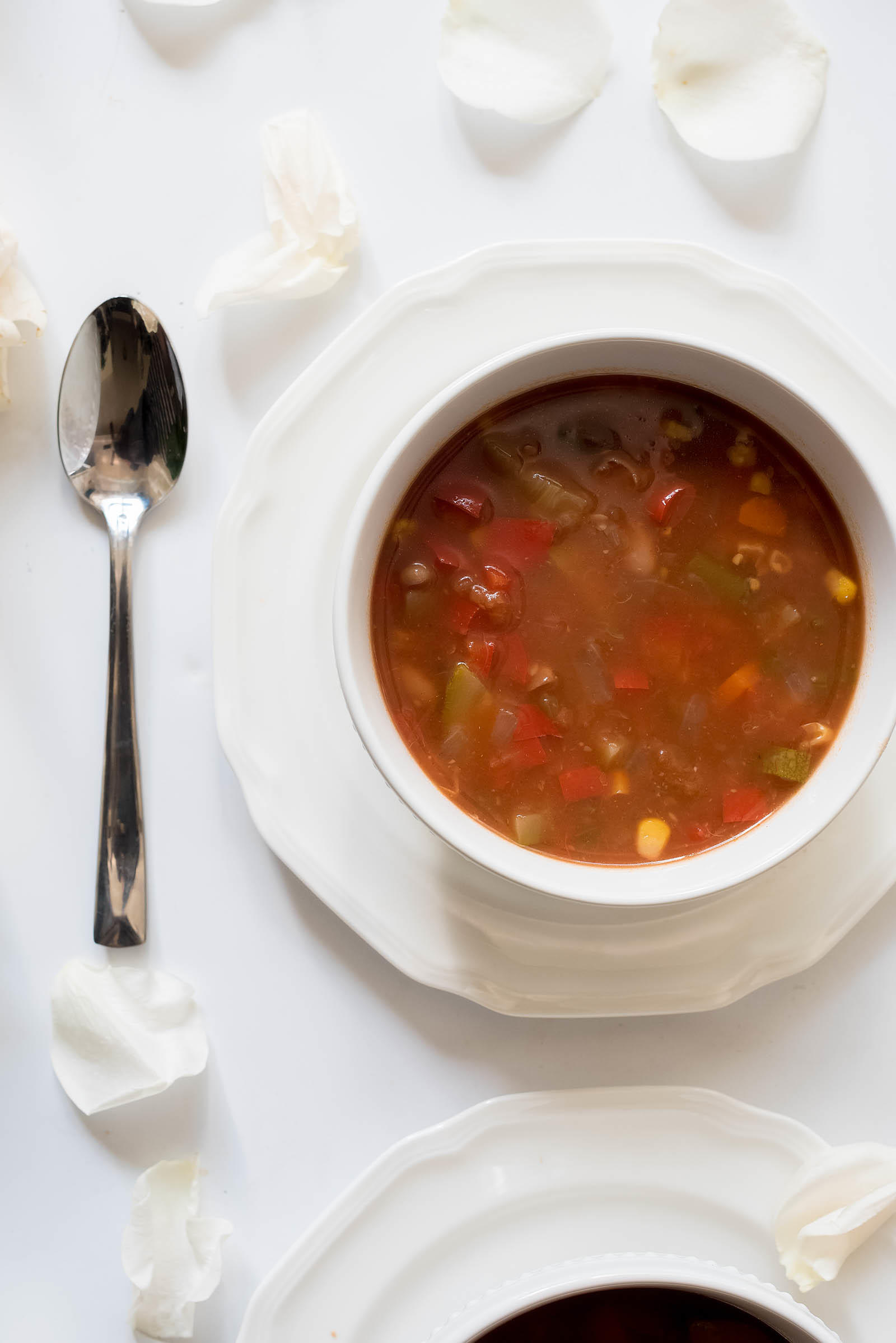 Pro Tip: Add a handful of cooked pasta or protein to your soup to turn it into a full meal.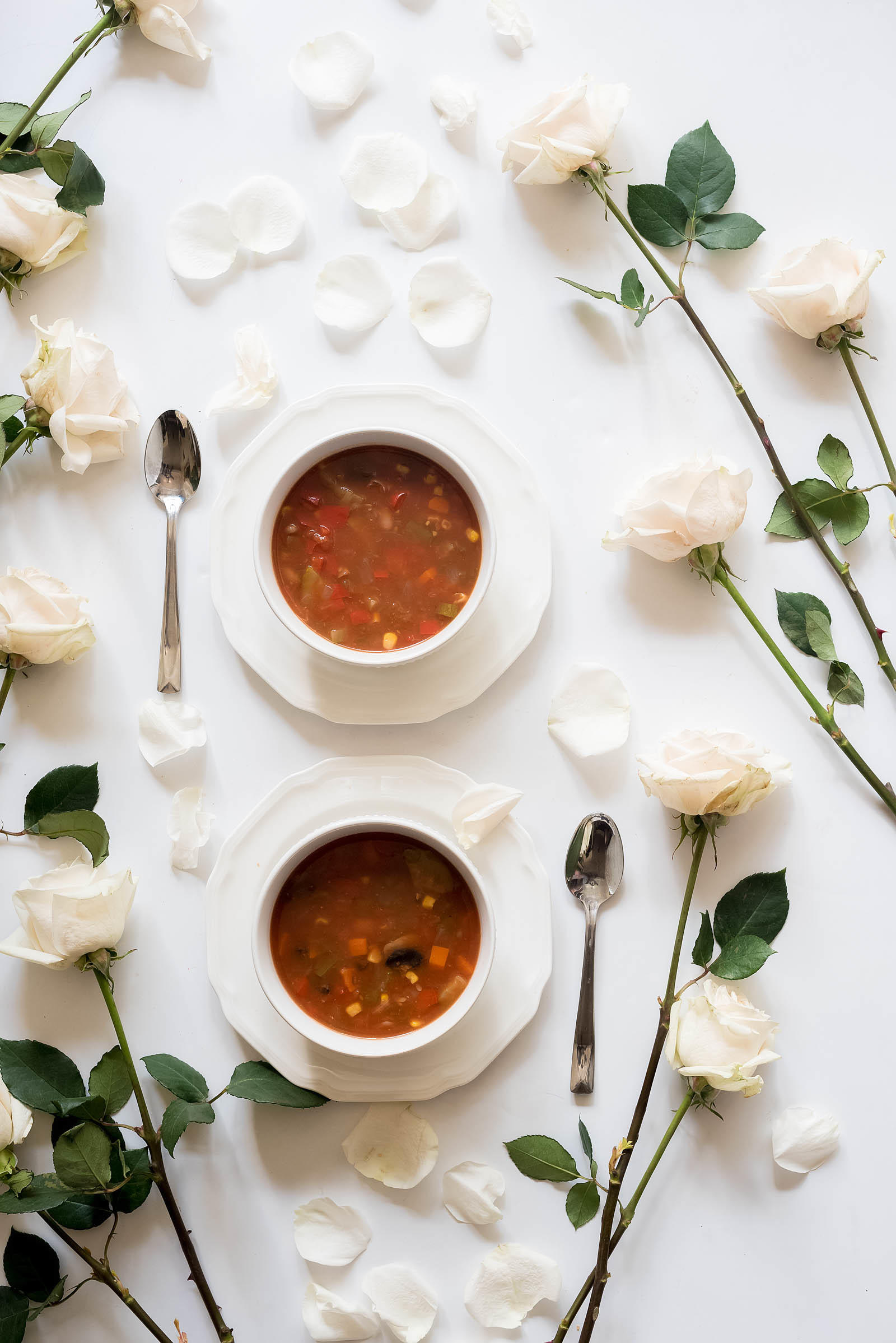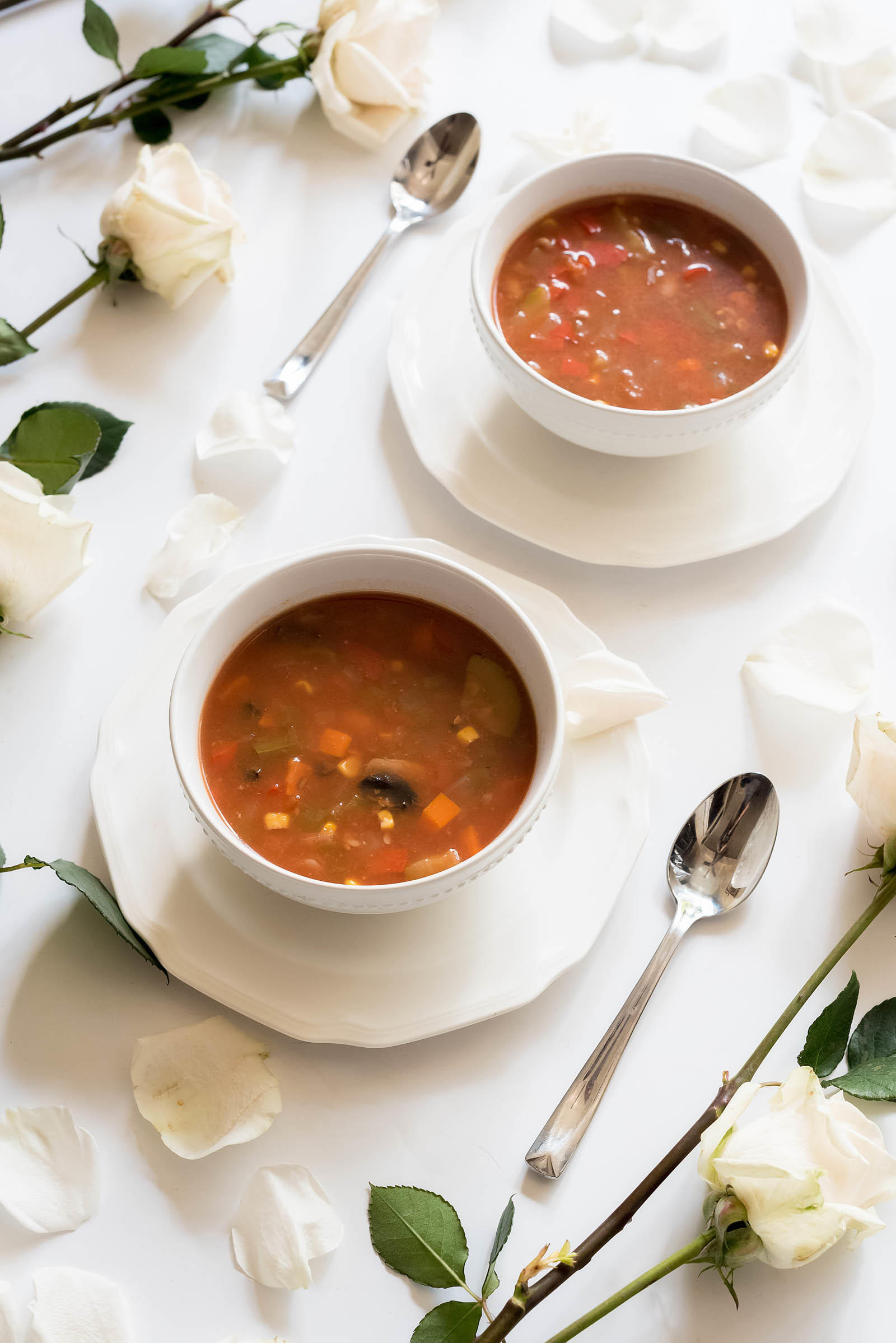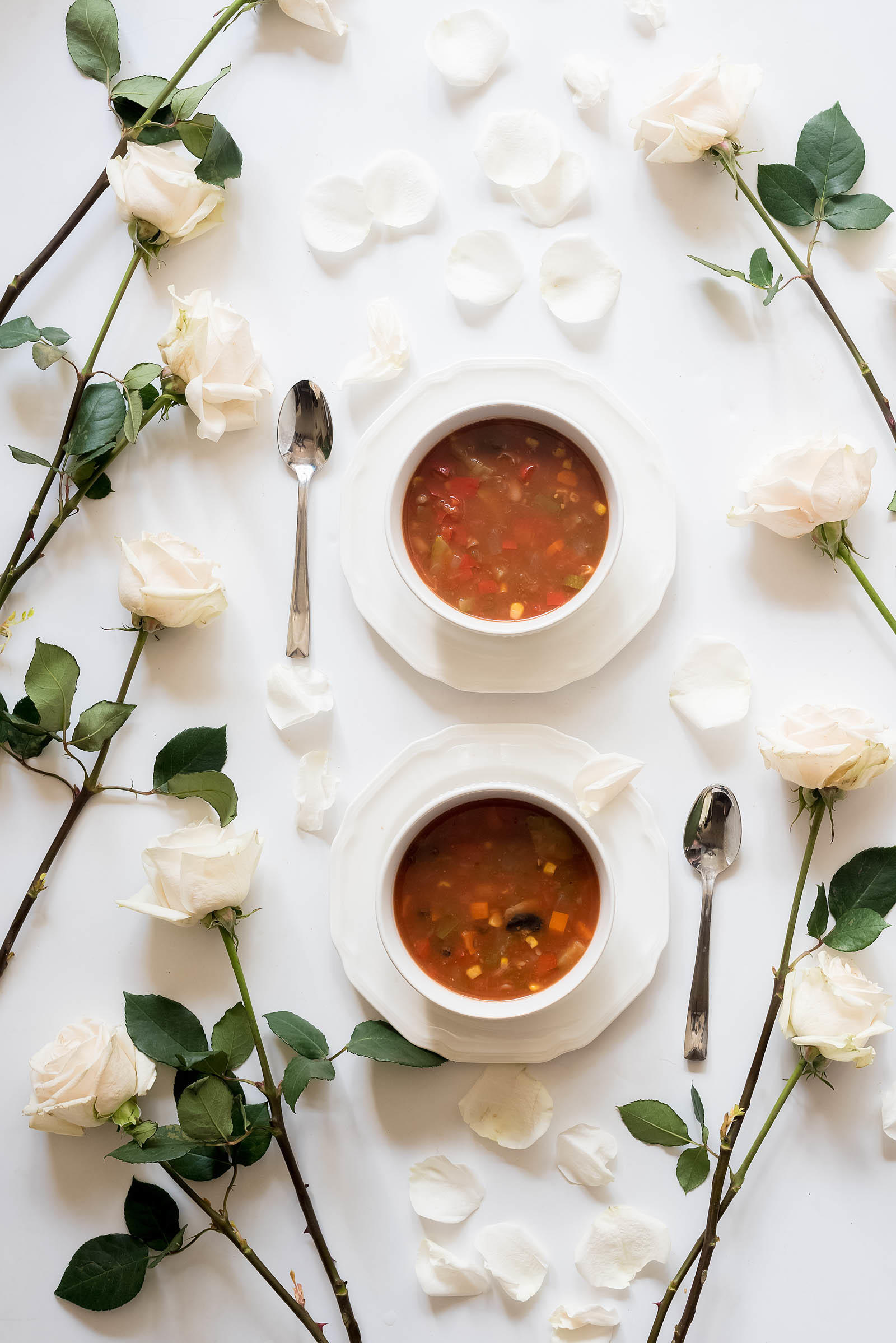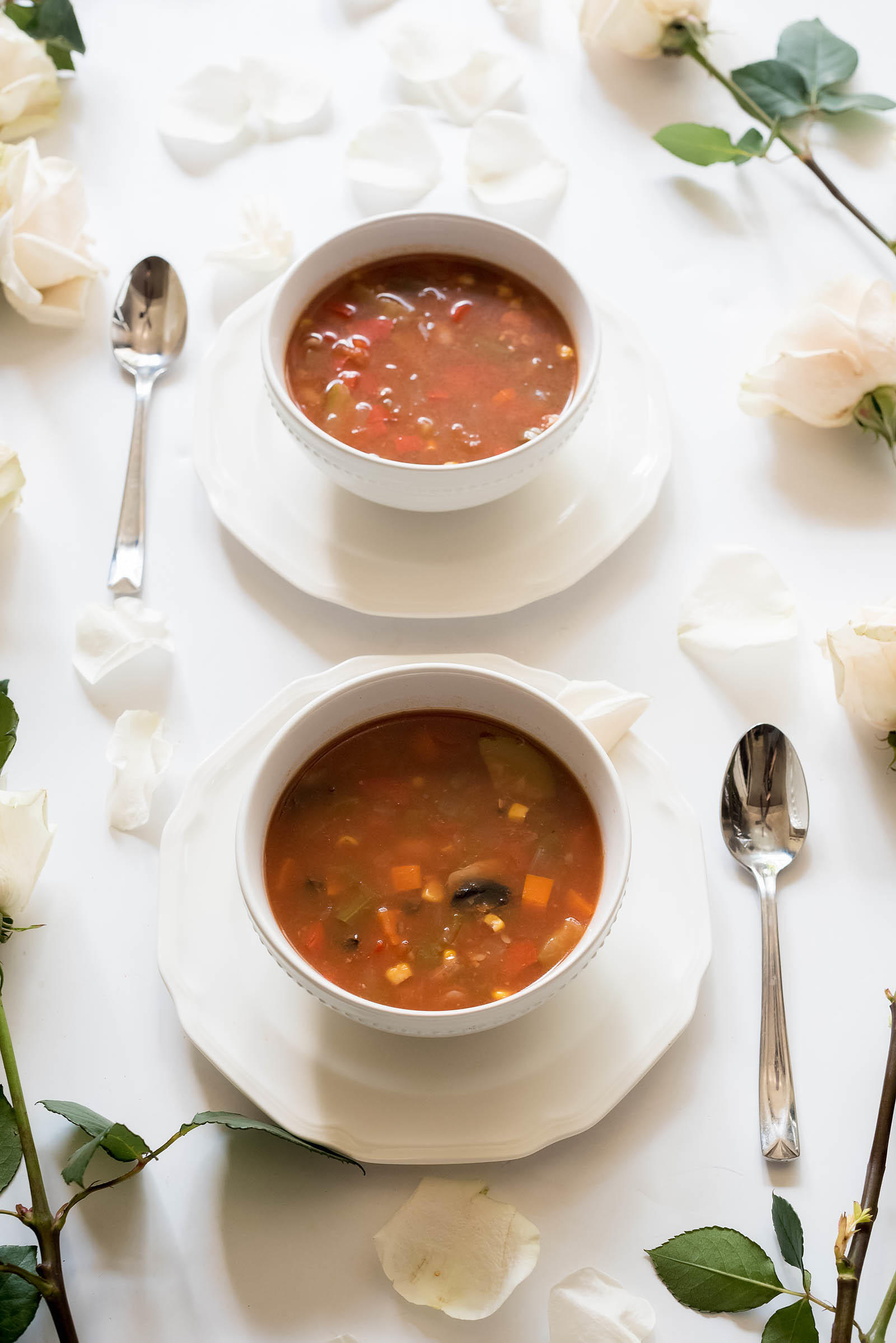 Don't forget to share your Vegetable Soup photos with the #SedBona tag on Instagram and Twitter!