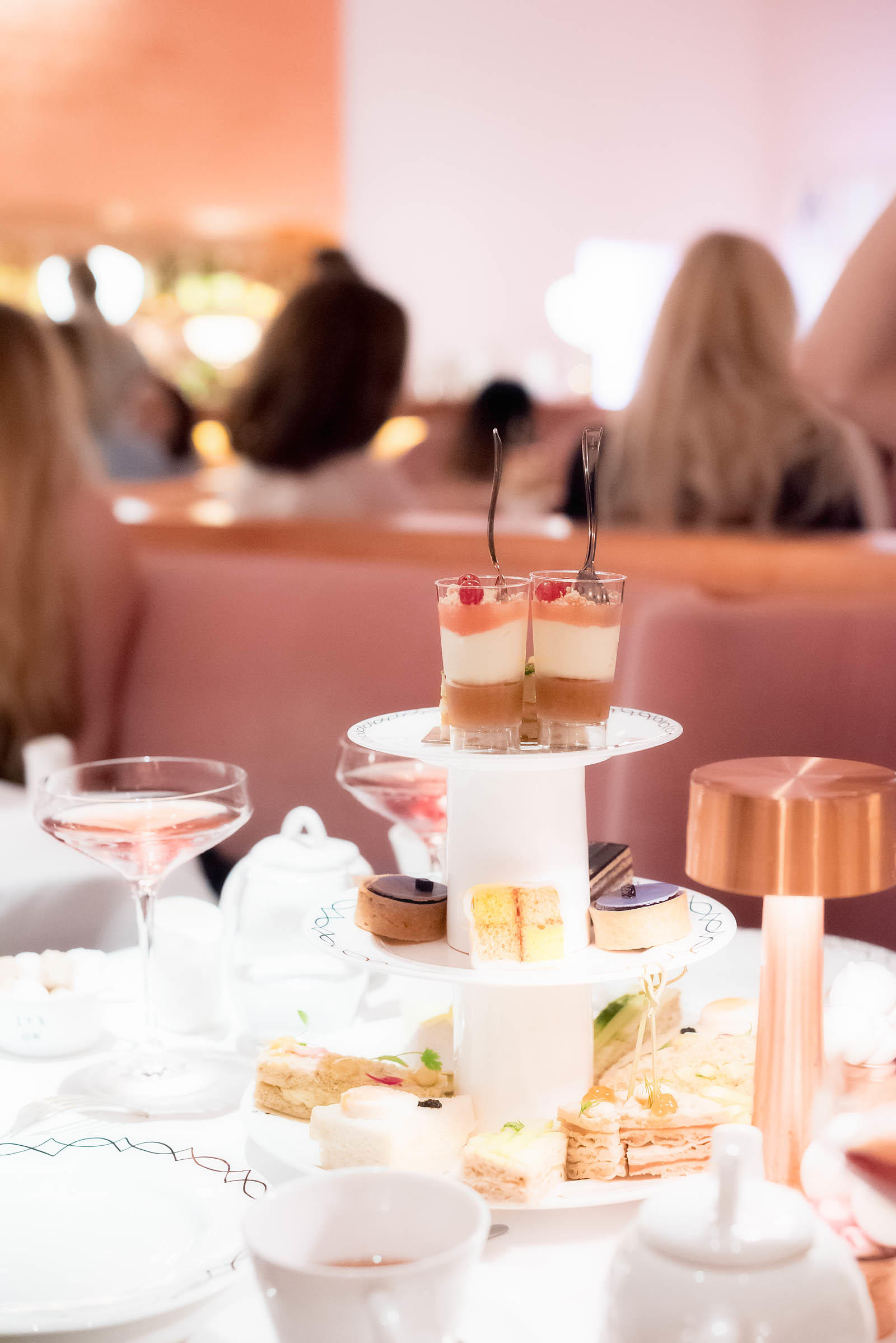 There are few things more quintessentially necessary during a trip to London than stopping for a spot of afternoon tea. The Brits invented the ritual back in the 19th century and have run wild with the idea ever since. It's a London experience you have to try at least once in your life!
And for an afternoon tea-lover like me, London is an absolute paradise of possibilities. You have traditional options, nouveau options, "themed" teas of all sorts and even simple mugs of tea and crumpets for the not-so-afternoon-tea-inclined.
So while my family and I were romping around London madly last month we decided we wanted to find an adventurous afternoon tea. Something you can't quite find anywhere else…
Like Sketch.
As one of the 5 things I most couldn't wait to do in London, I've had my eye on Sketch for QUITE some time.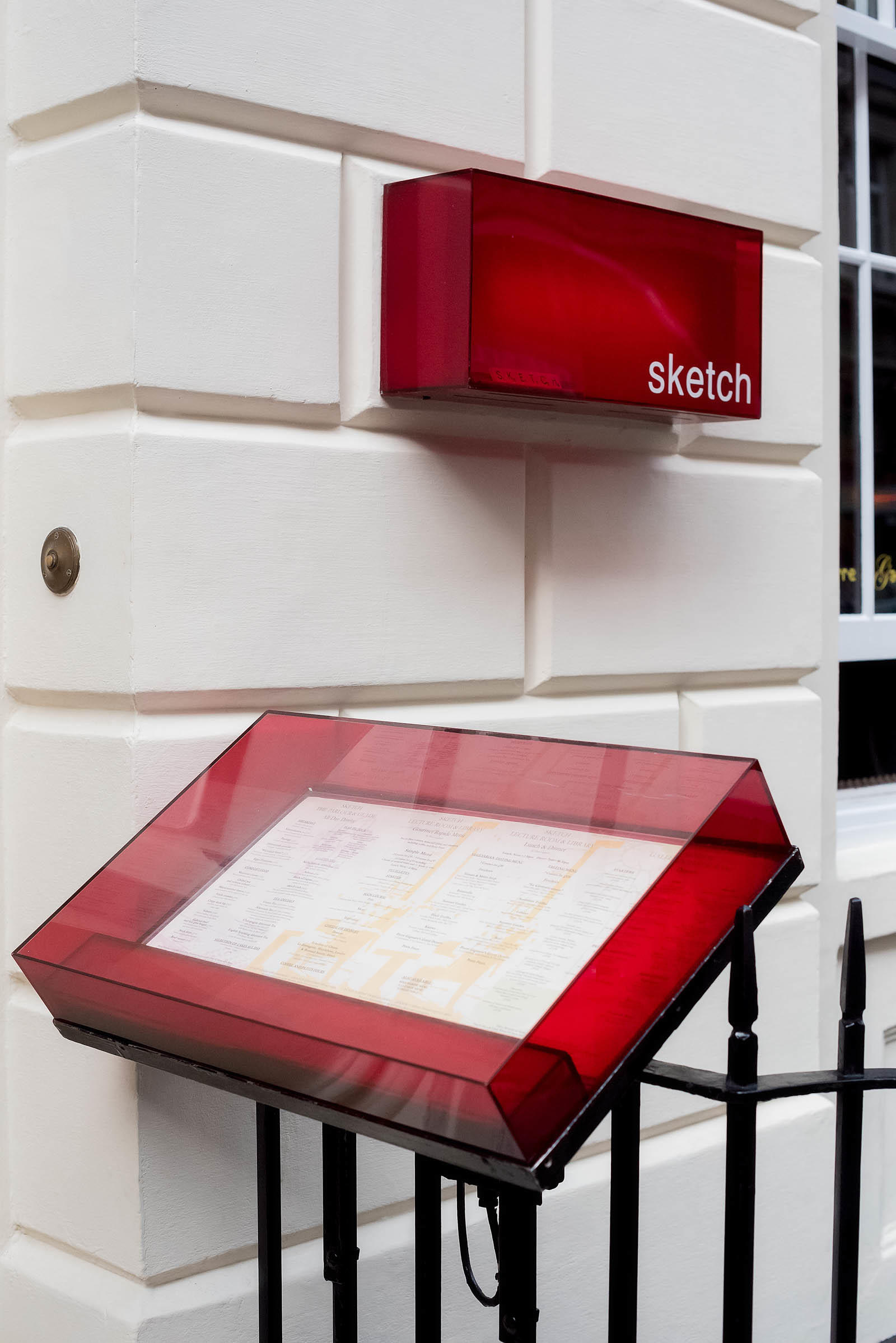 Located in a beautiful 18th century Mayfair townhouse just off Piccadilly Circus, this unassuming Georgian building hides quite an exciting secret…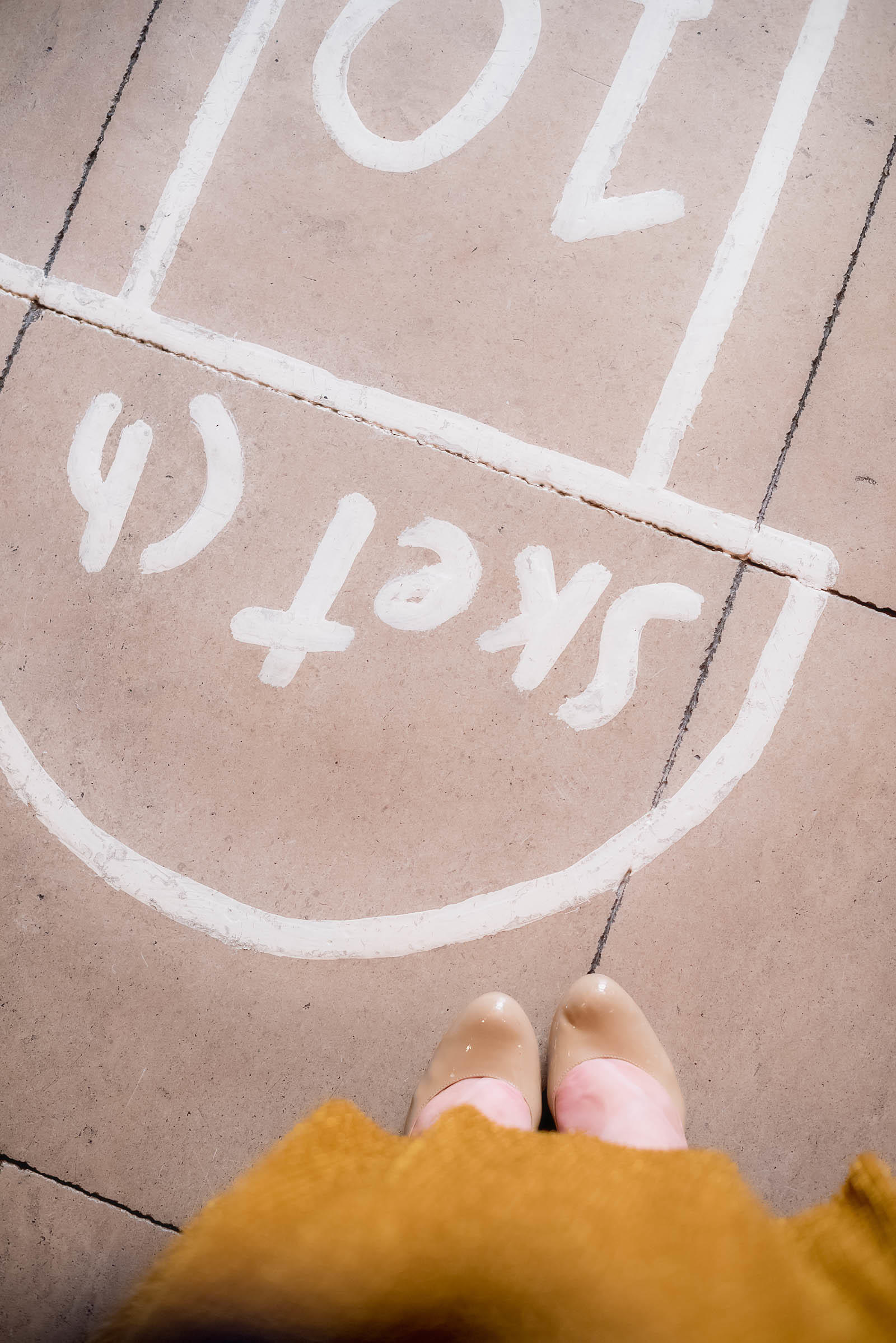 From the moment you walk in and step onto Sketch's very own hopscotch pathway, you'll know you're in for an experience unlike any other.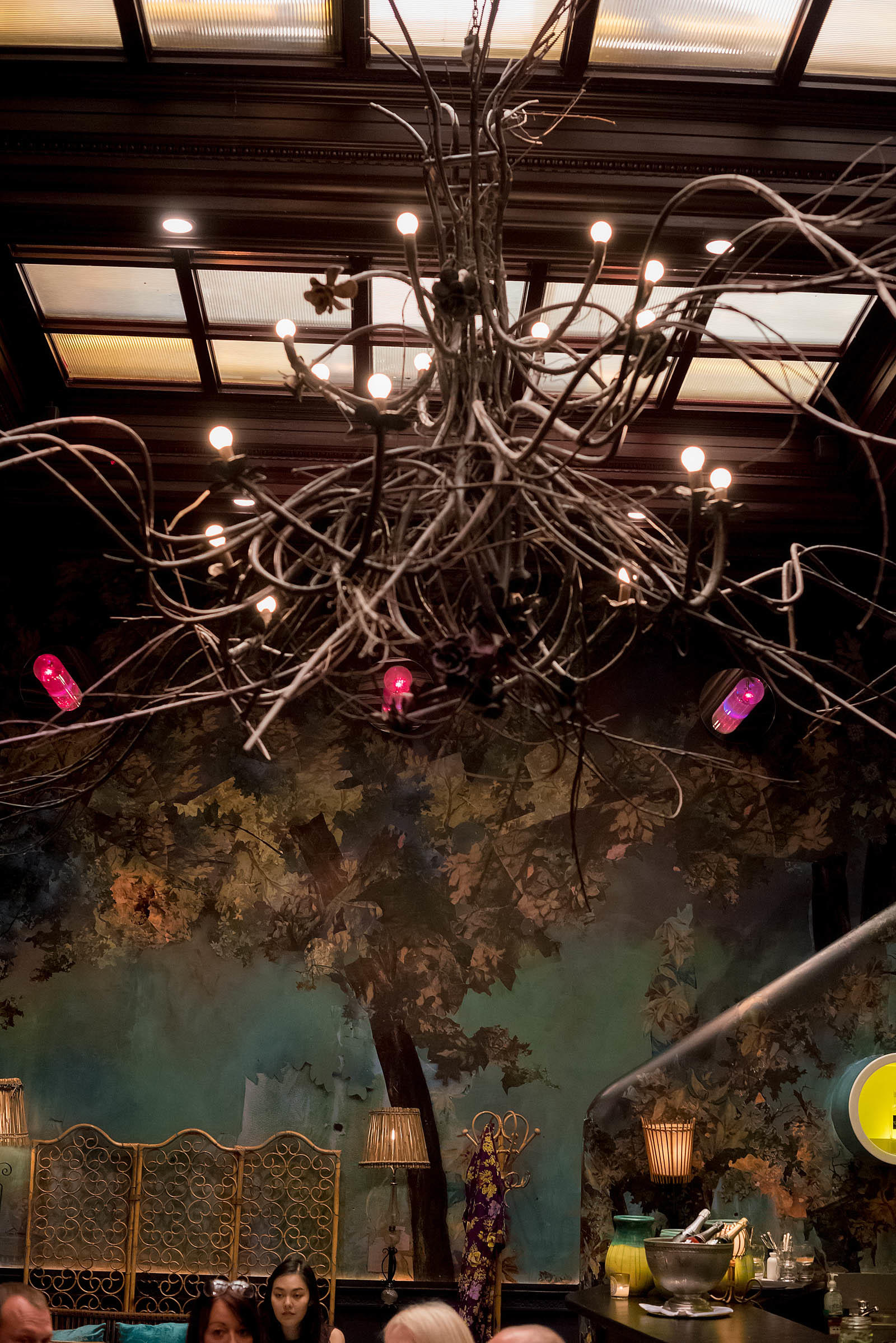 Walking into the various, ornately decorated rooms feels like stepping into another world. A quirky world. A playful one. All with a touch of quintessential British luxury…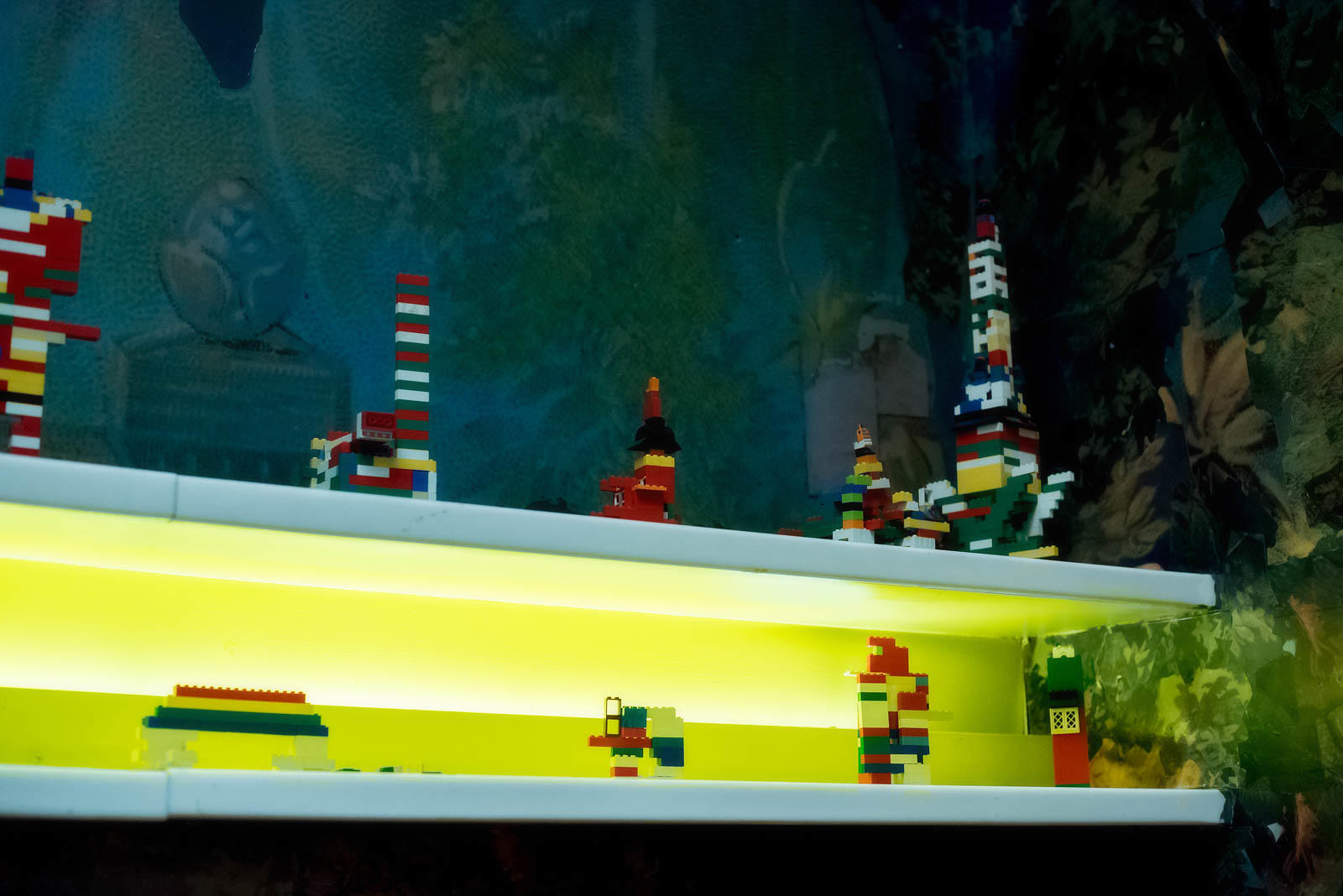 Coupled with plenty of childish accents to remind you that things aren't always as they seem at Sketch. Legos, anyone?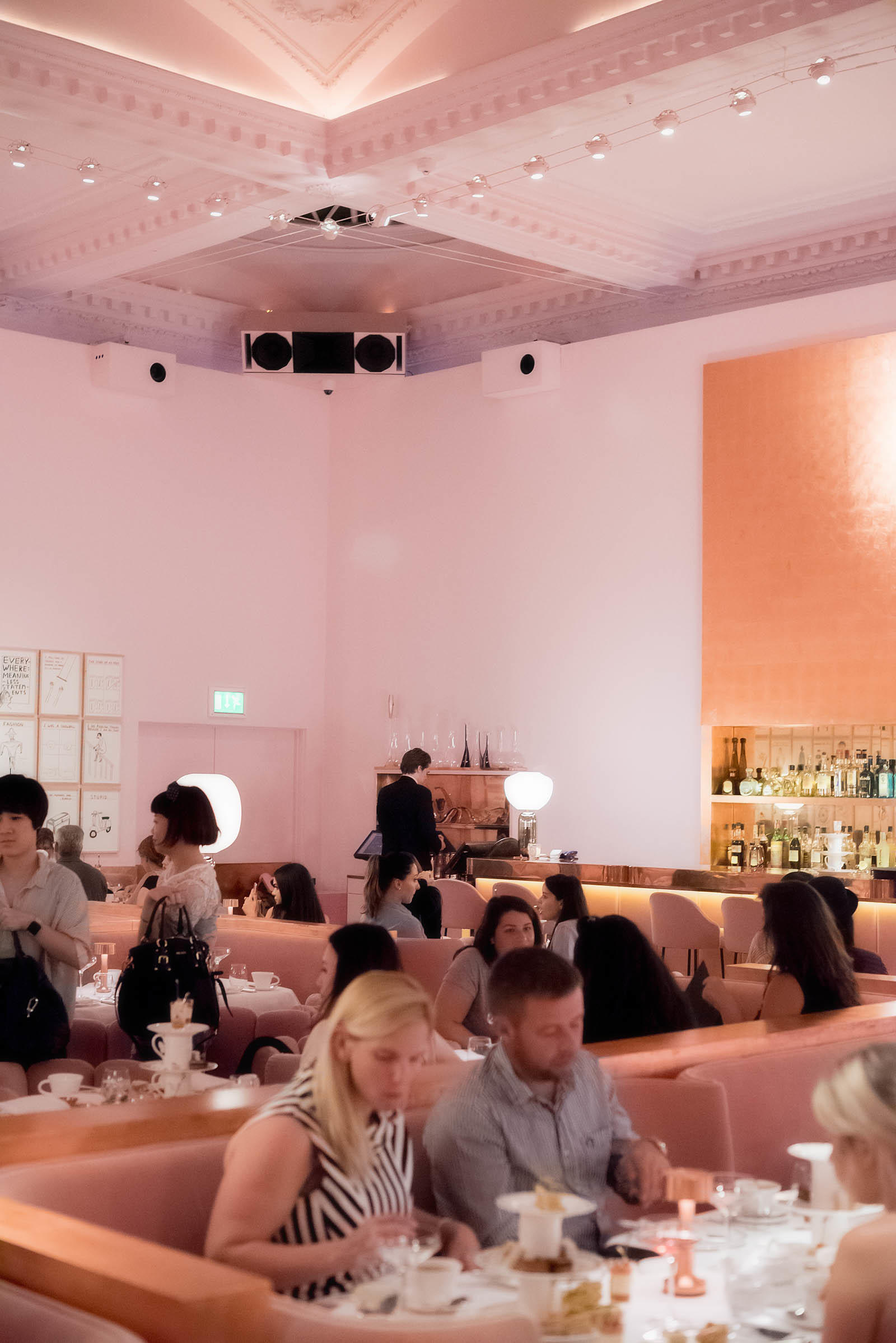 But walk past all the rooms to the very back — you're adventure begins here…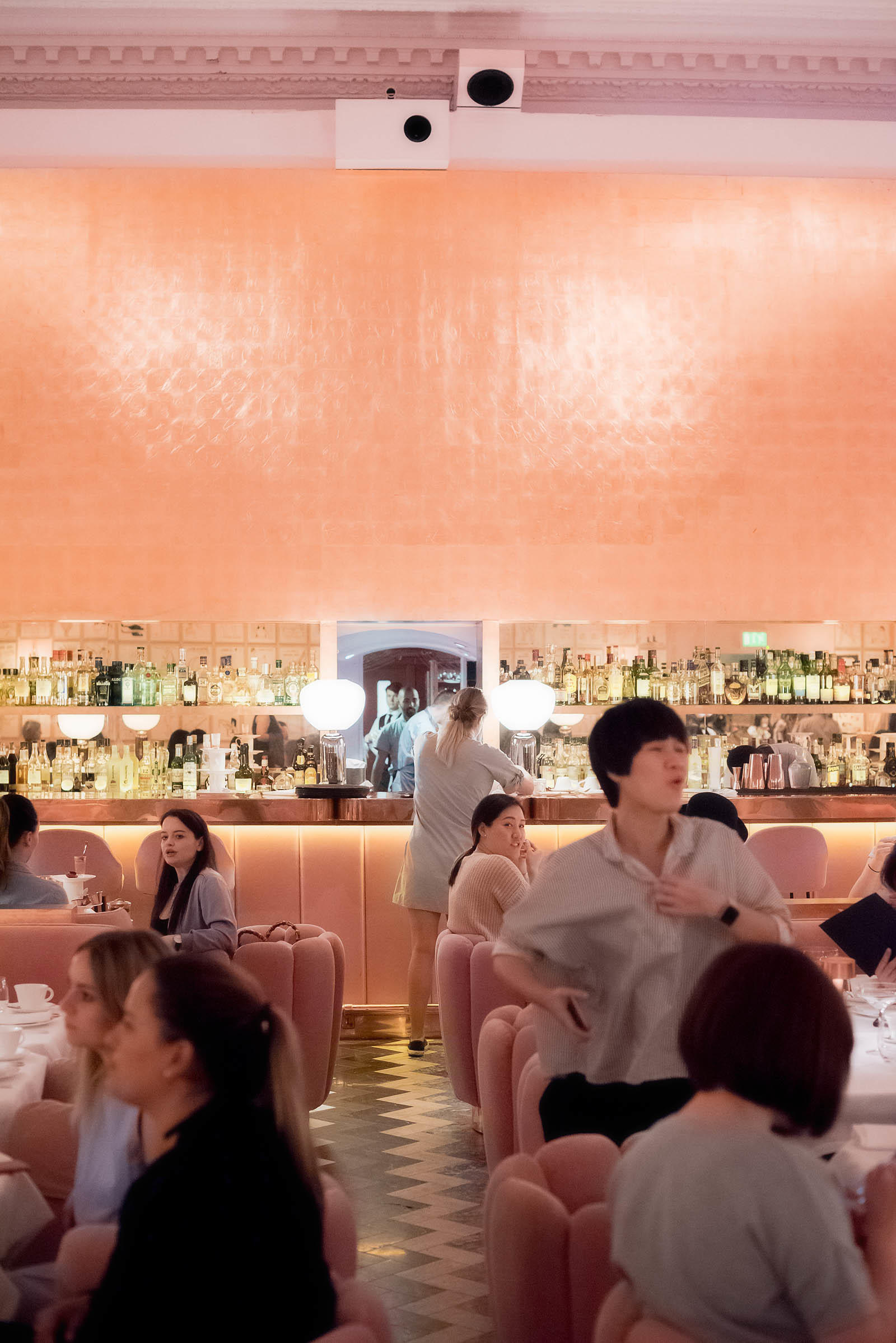 In one of the pinkest rooms you're likely to ever visit!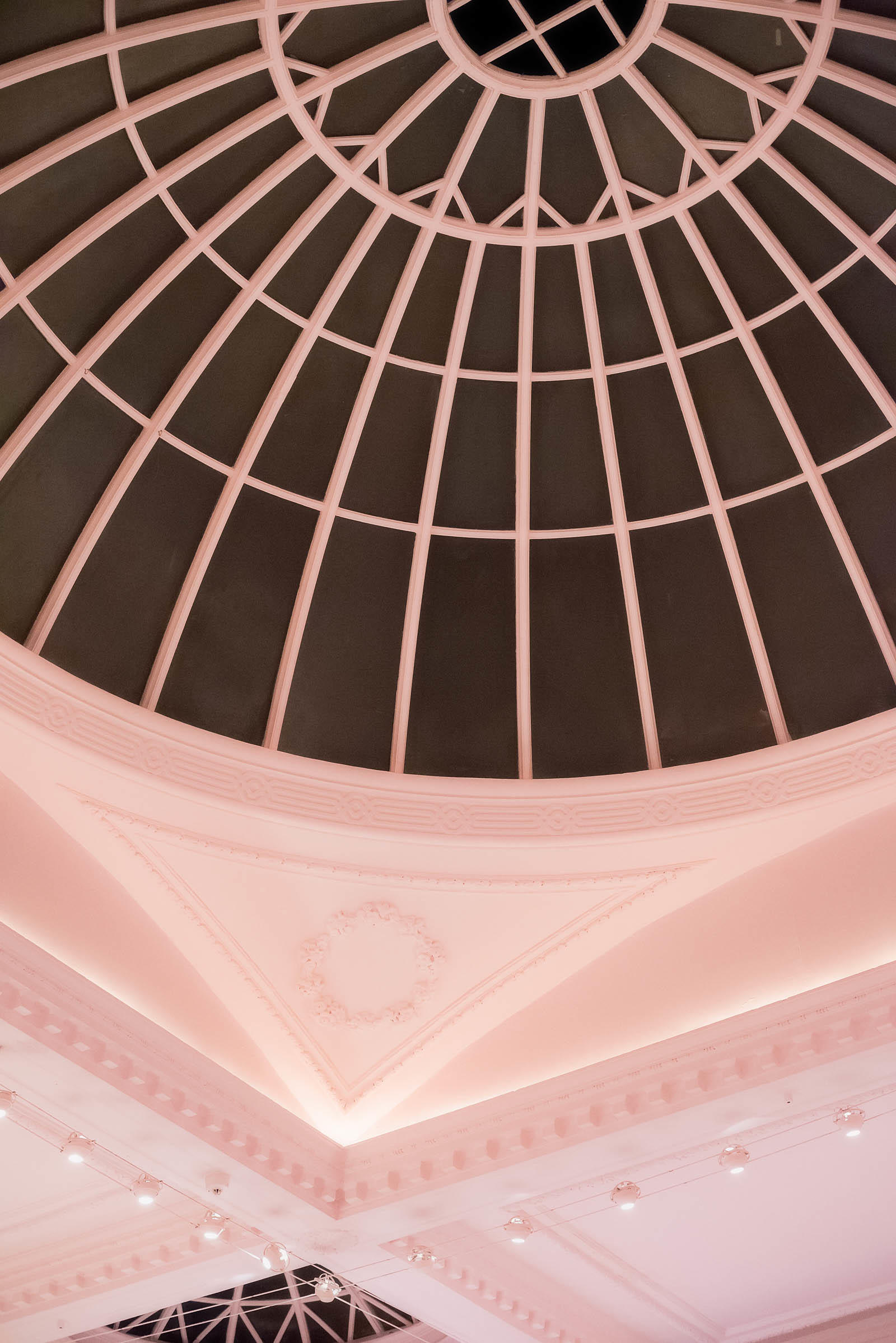 Everything from the magnificently domed ceiling…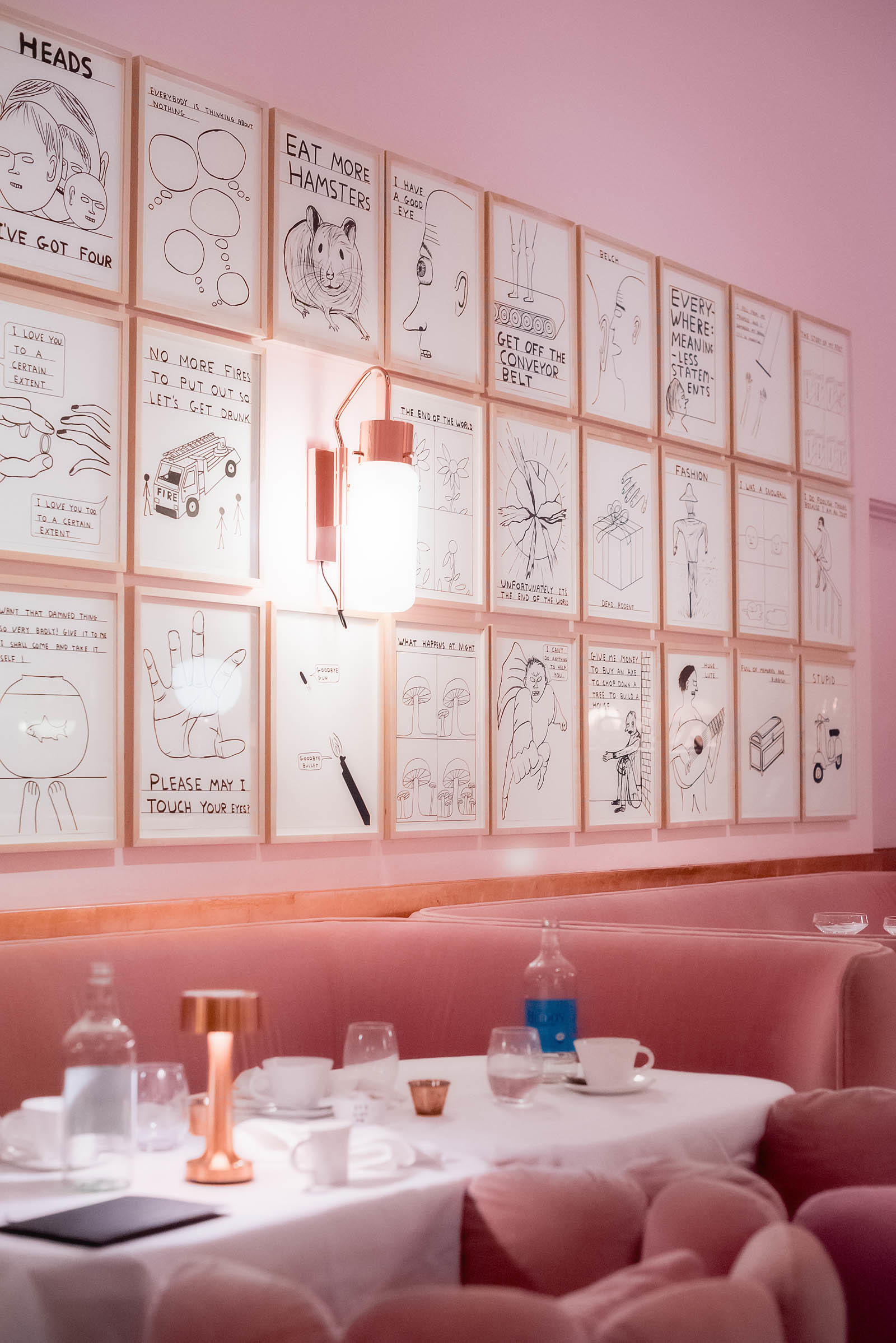 to the walls covered in simple sketches….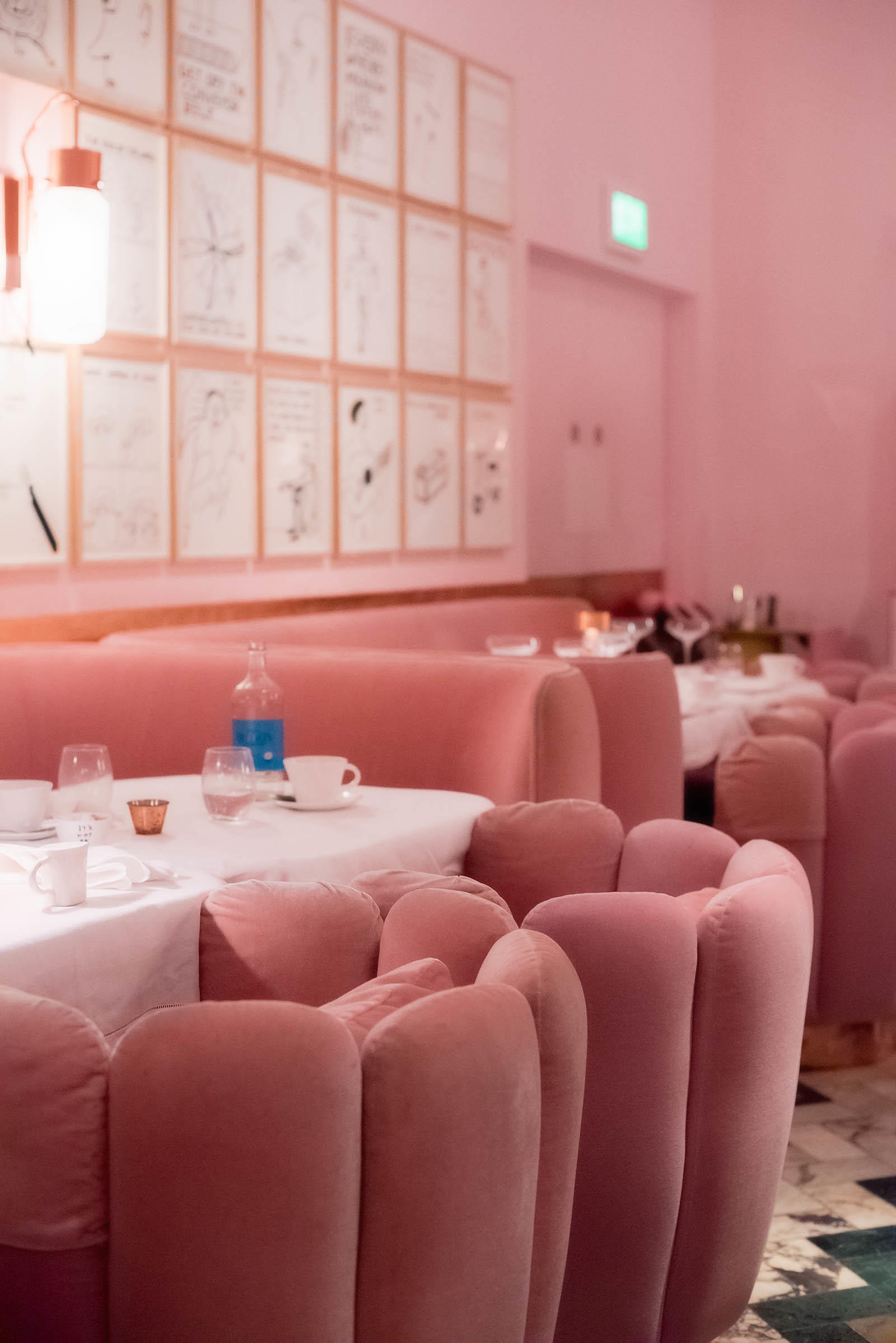 to the deco-inspired velvet chairs is…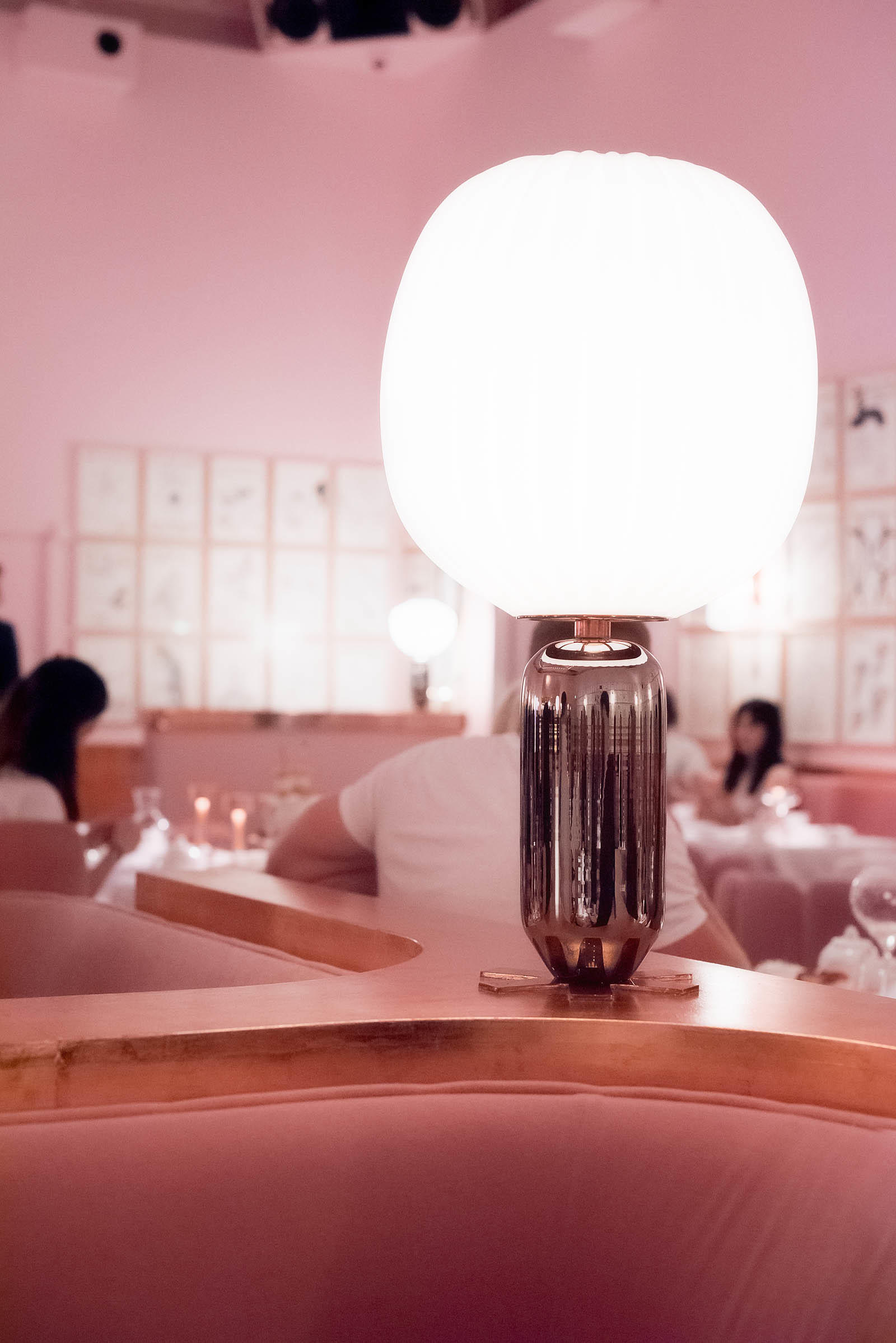 PINK!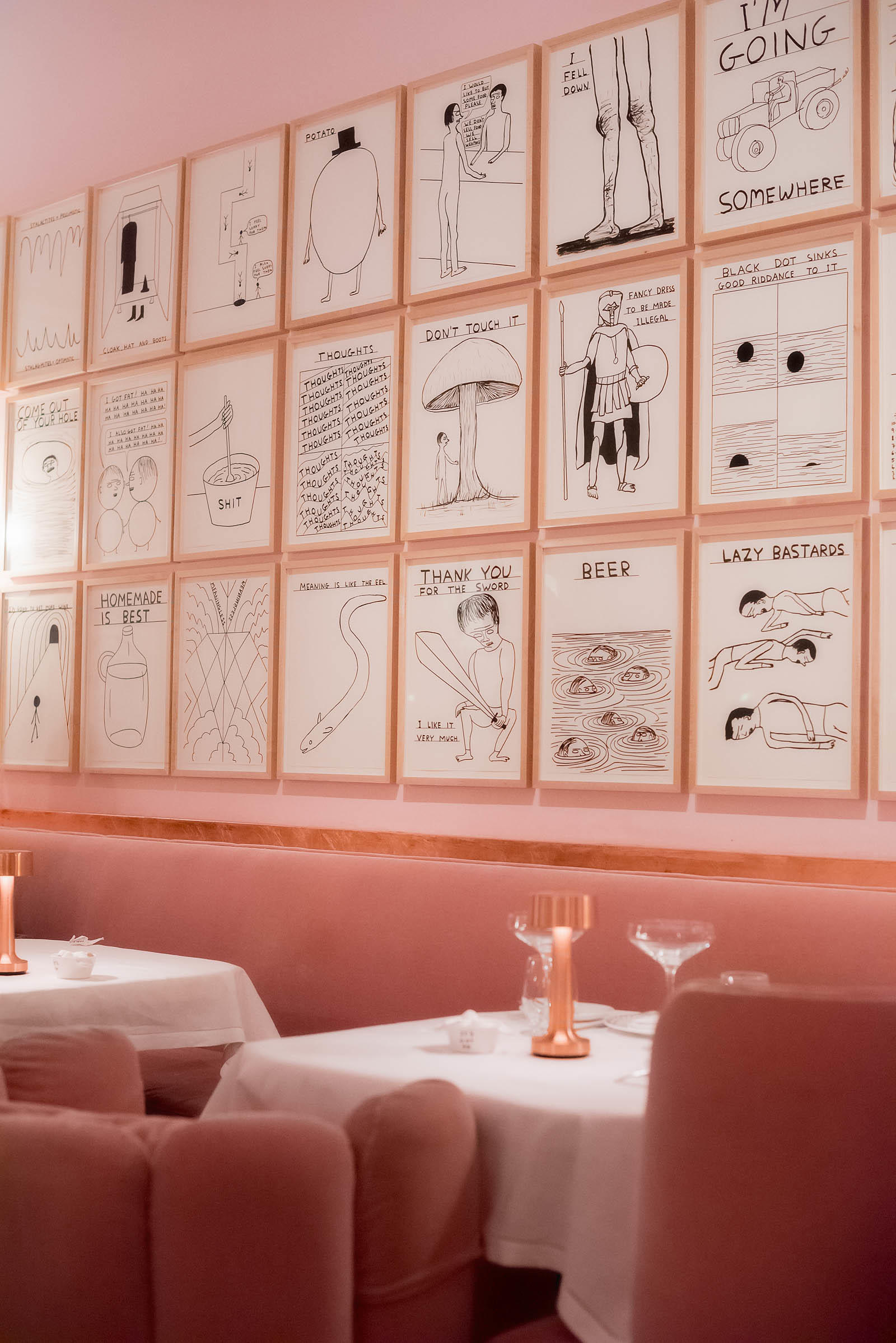 And while you'd think it was enough pink to make most people ill, Sketch hides quite a quirky secret you only discover once you examine the decor more closely…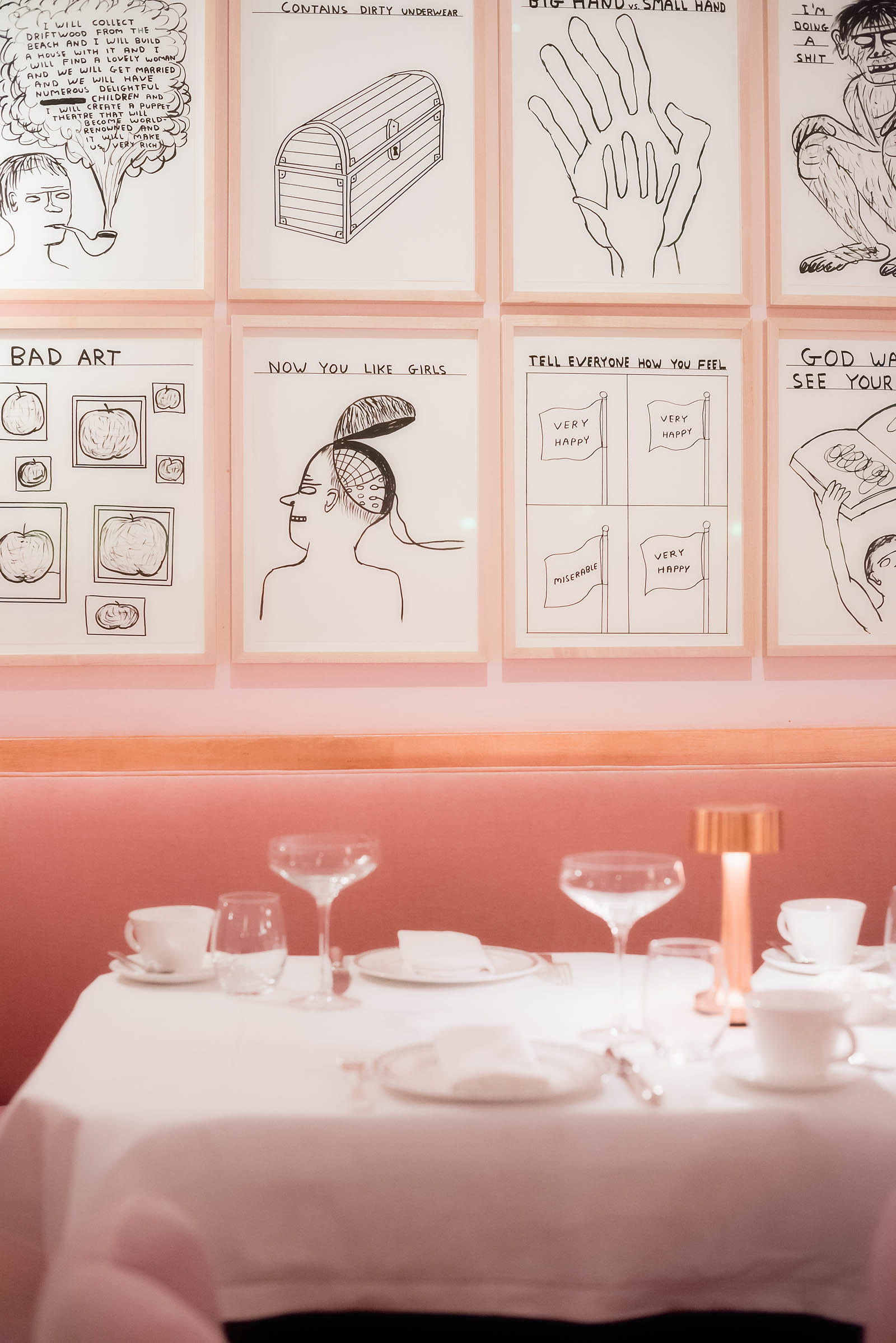 All of Sketch's walls are covered in witty, nihilistic, philosophical, and political sketches that offer enough dirty humor for even the manliest of men in your party — both my husband and my sister's boyfriend were quite skeptical about this "pink room" until they started actually reading the sketches on the walls.
And laughing embarrassingly loudly at every. single. one.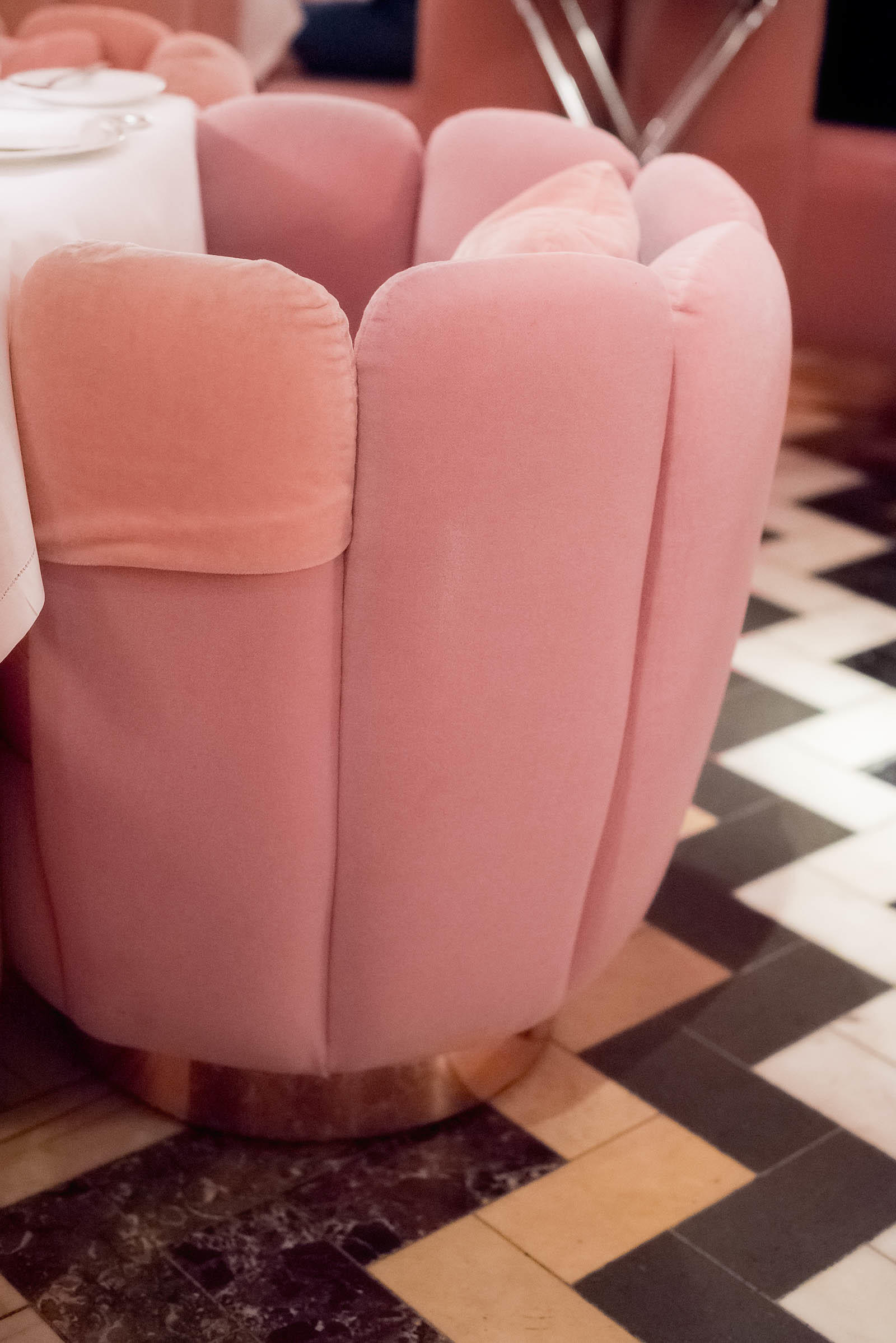 So grab a seat — the adventure has only just started!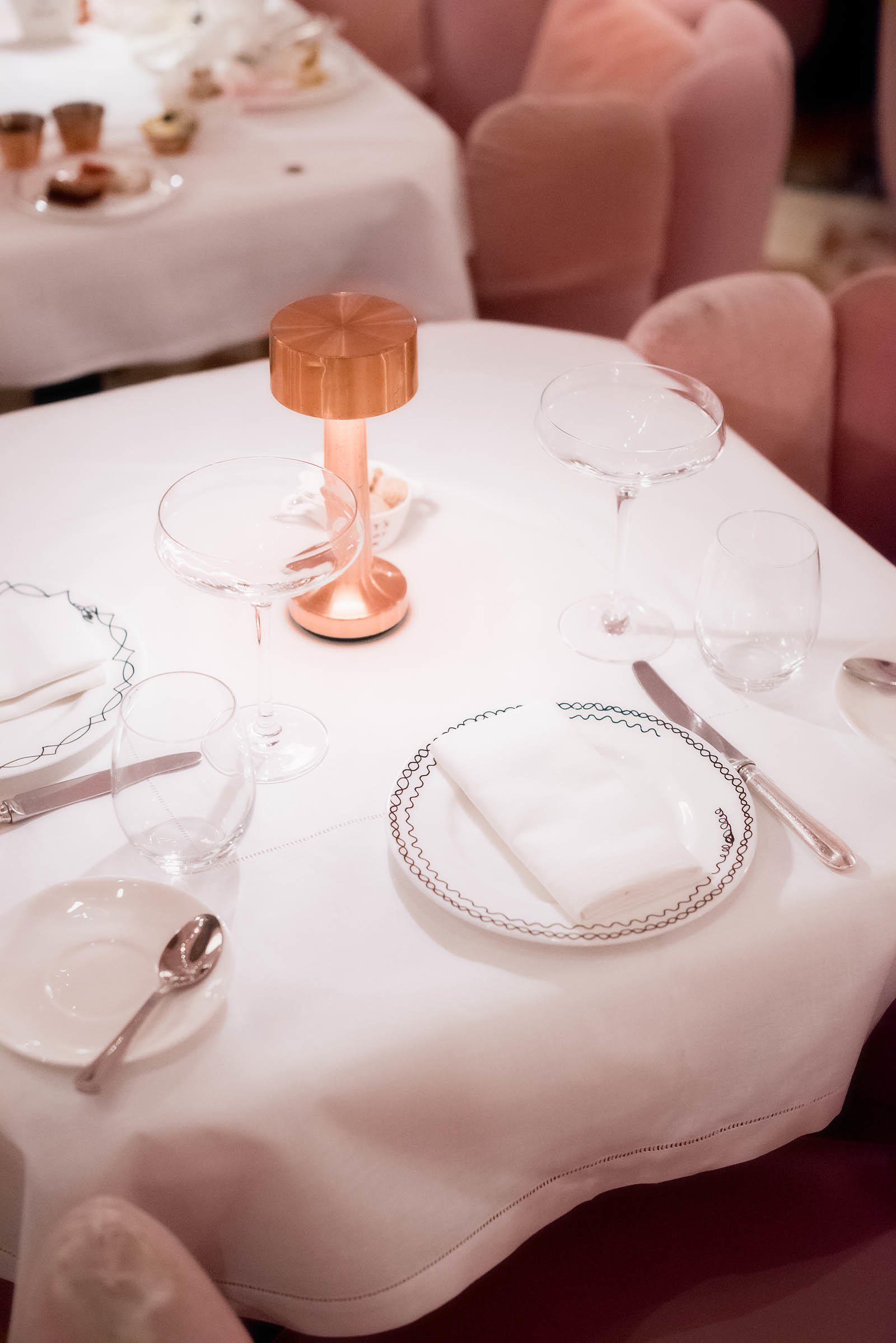 The first thing you'll notice about Sketch's tables is that their china mimics the style of the drawn sketches on the walls.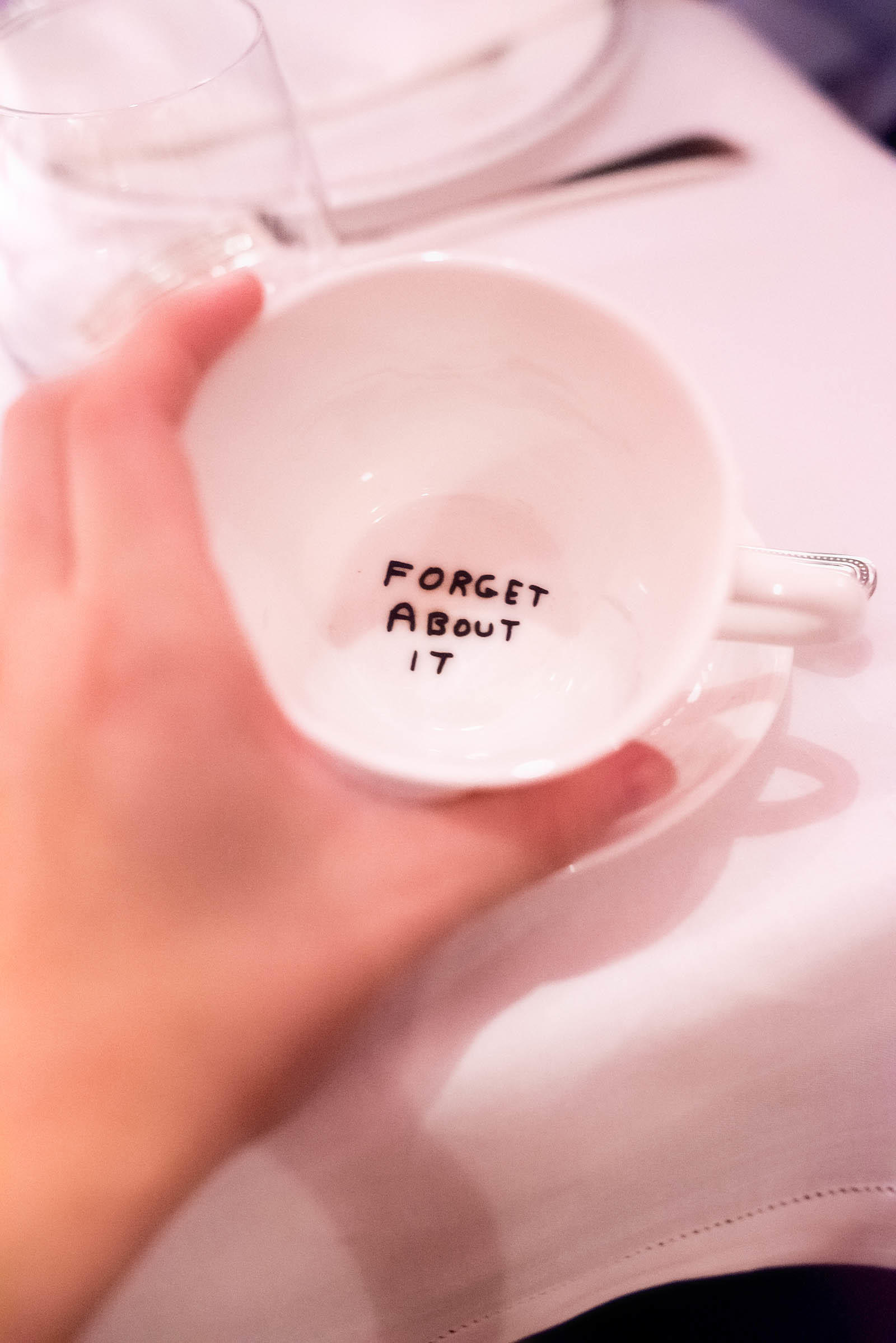 Even the tea cups have their own witty sayings in the basin!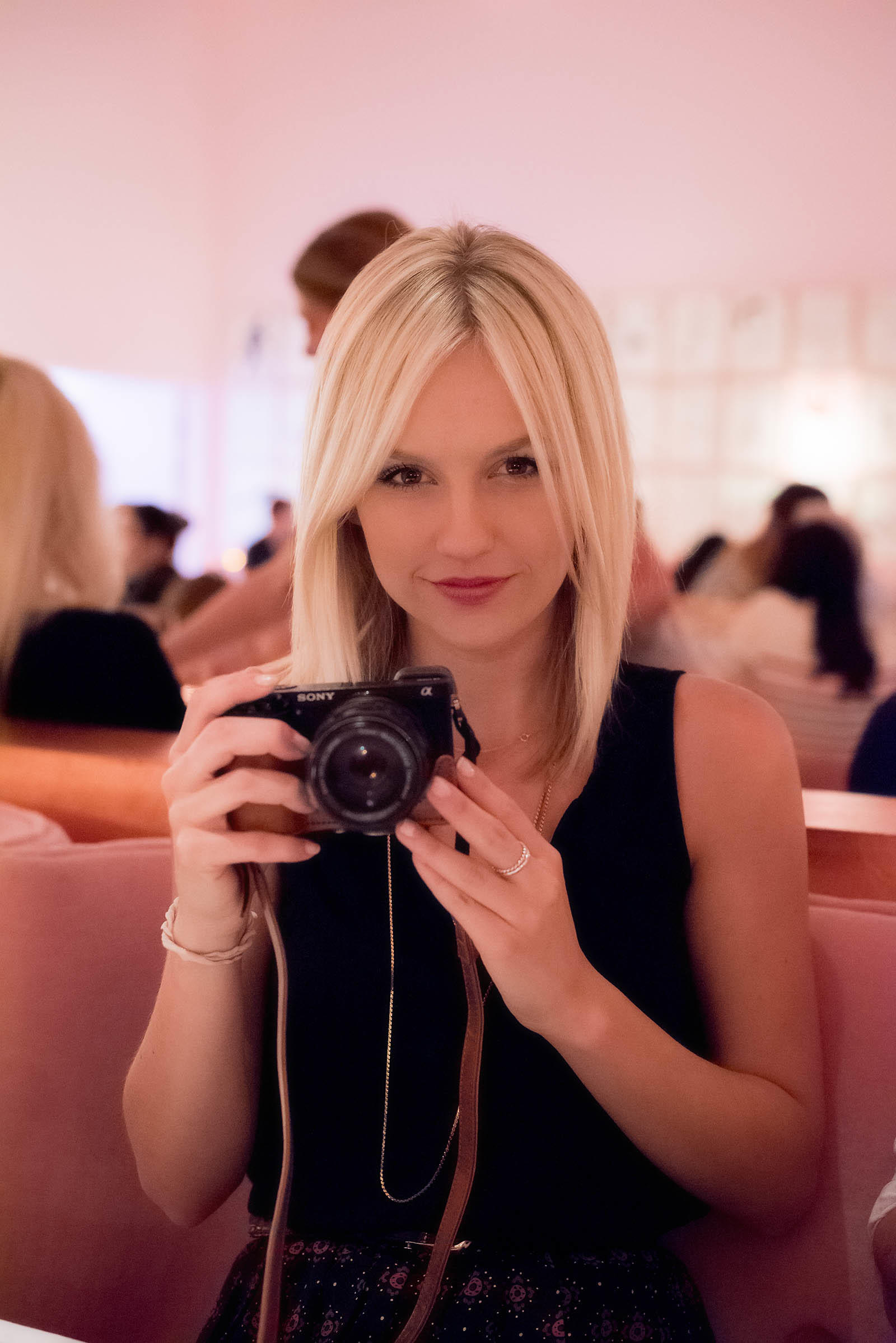 My sister and I could not stop shooting all the amusing little details — she's become quite the photographer after this trip (so proud!).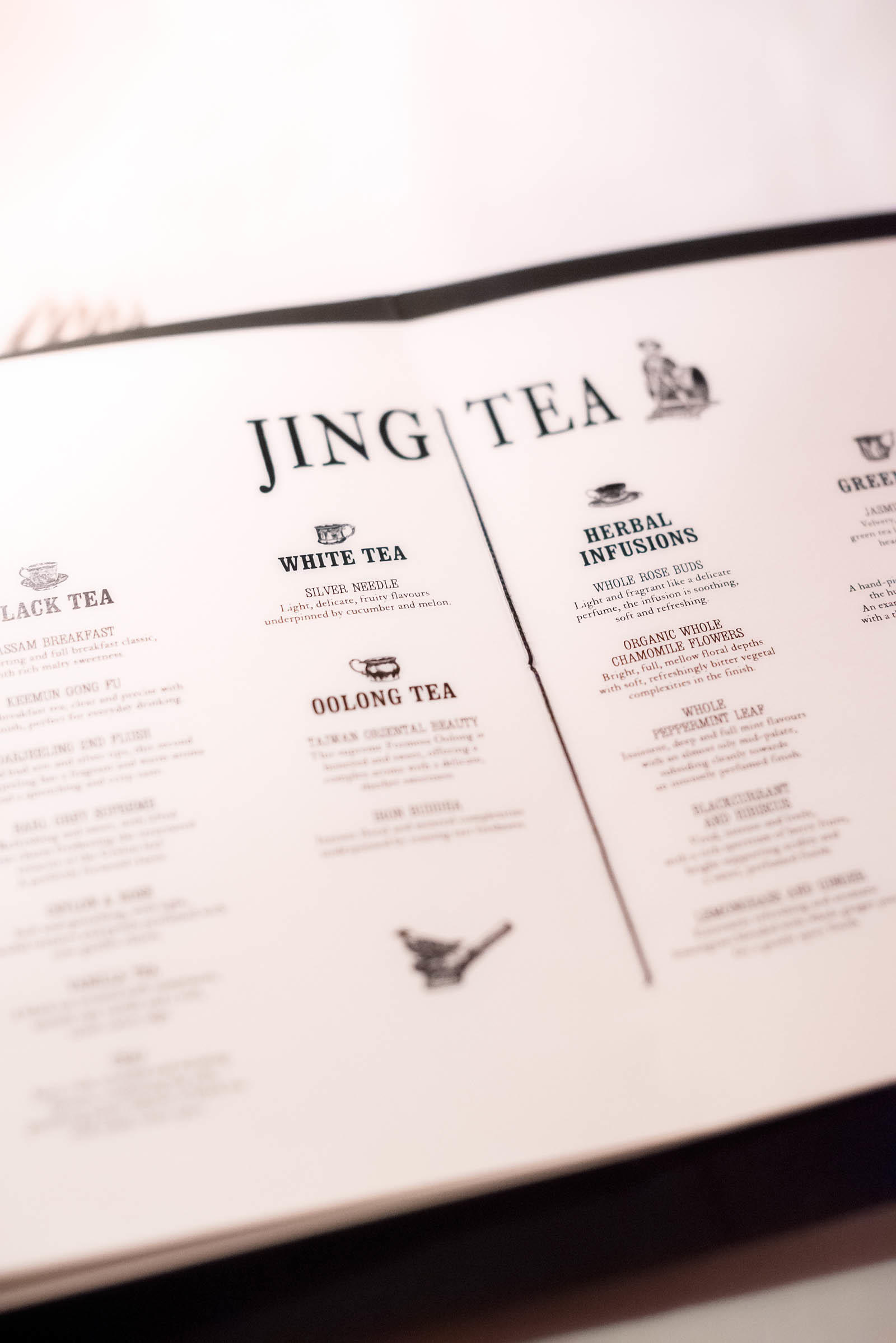 First things first you need to choose your tea. All the options sounded delicious but I — being the boring tea drinker I am — stuck with Earl Grey.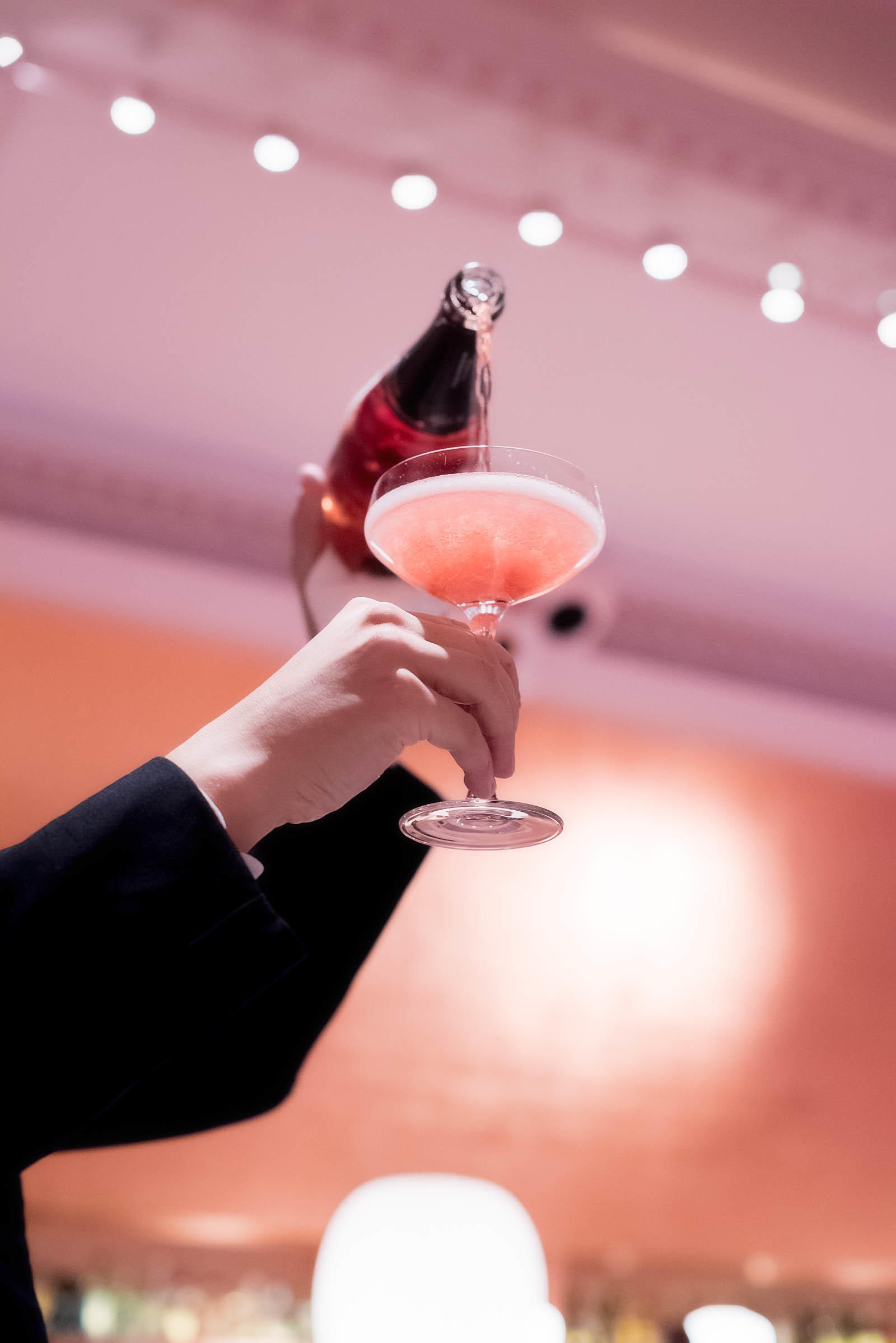 Then you need to decide on your bubbly!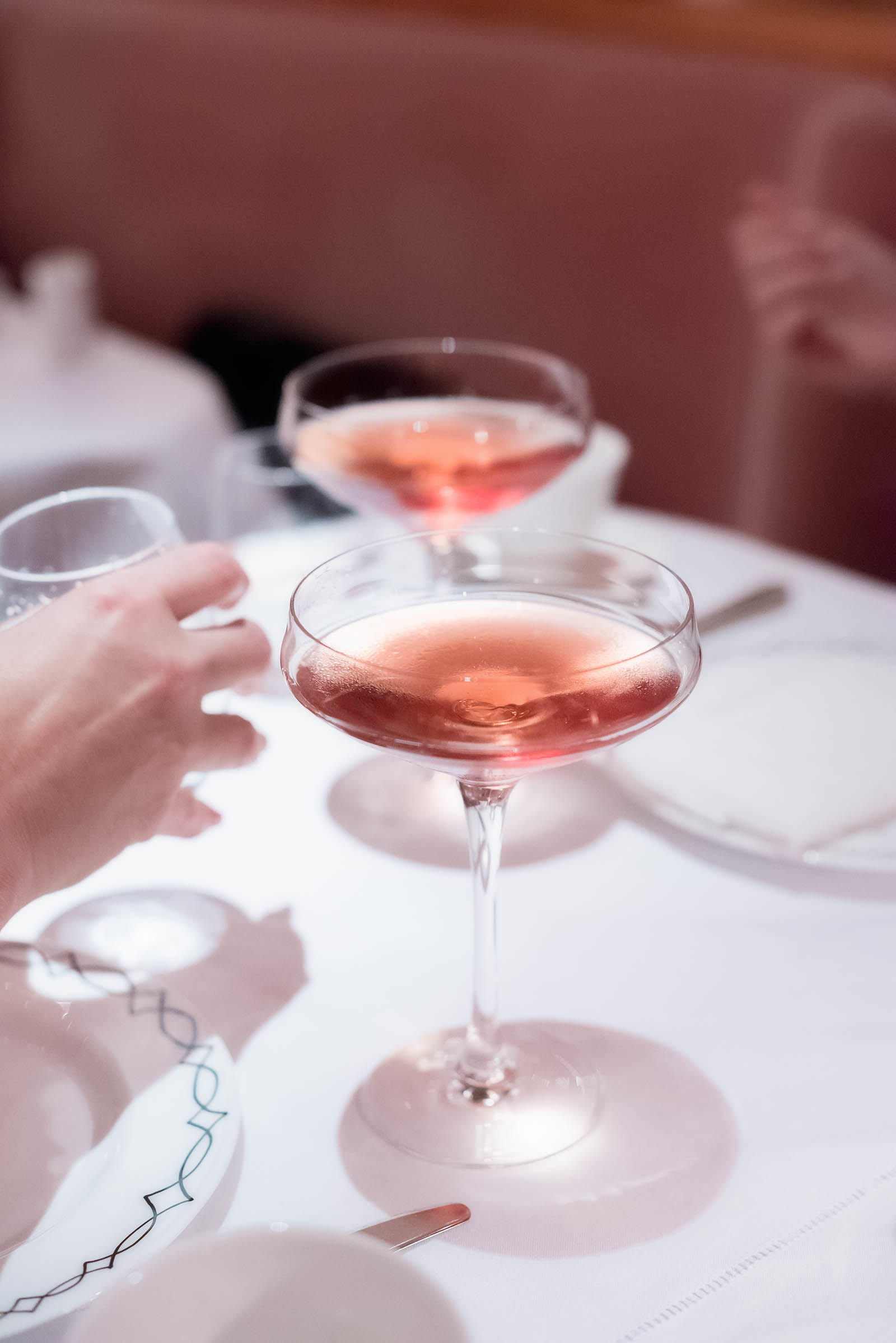 We naturally chose pink champagne to match our surroundings…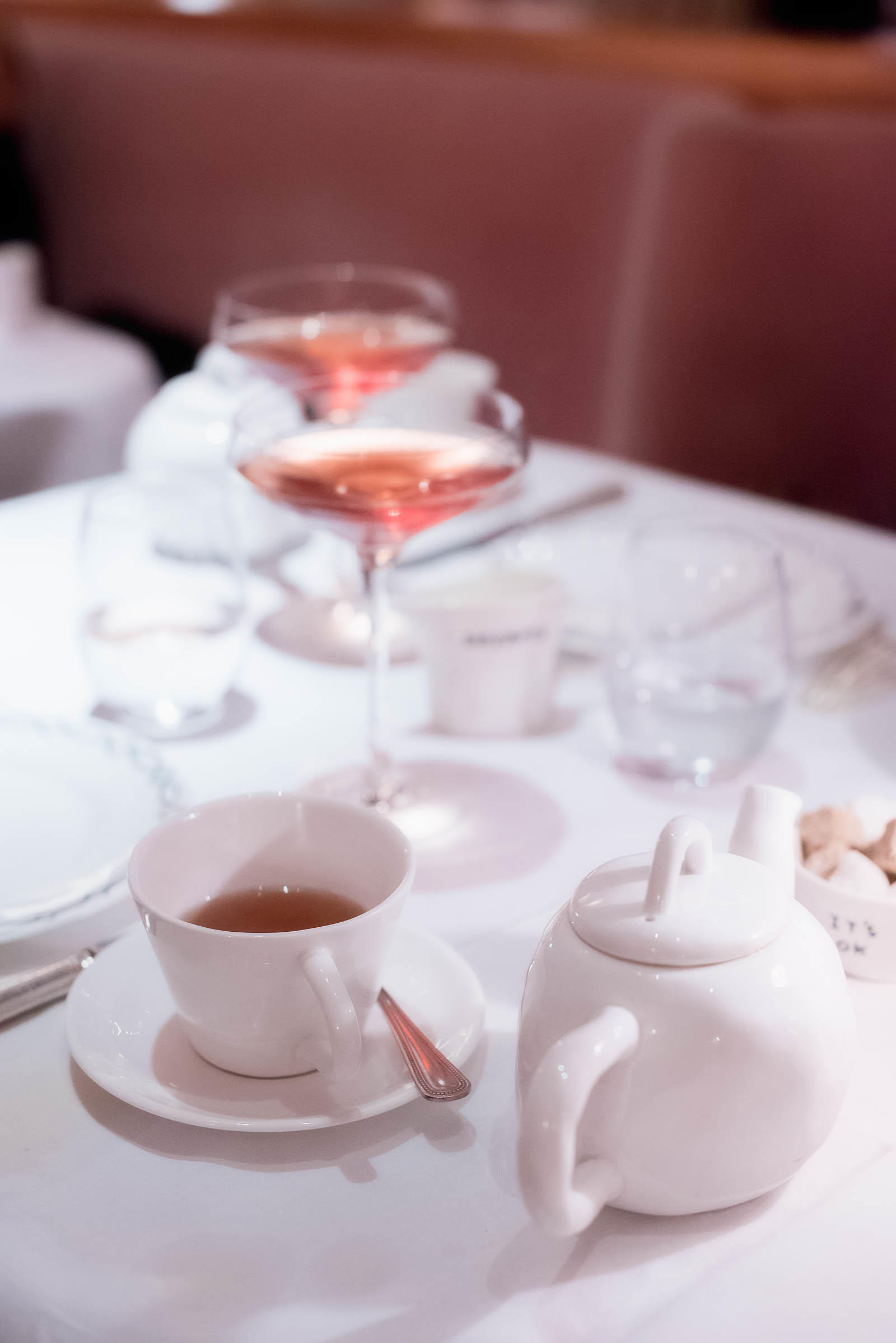 As well as our own individual pots of tea to sip on intermittently.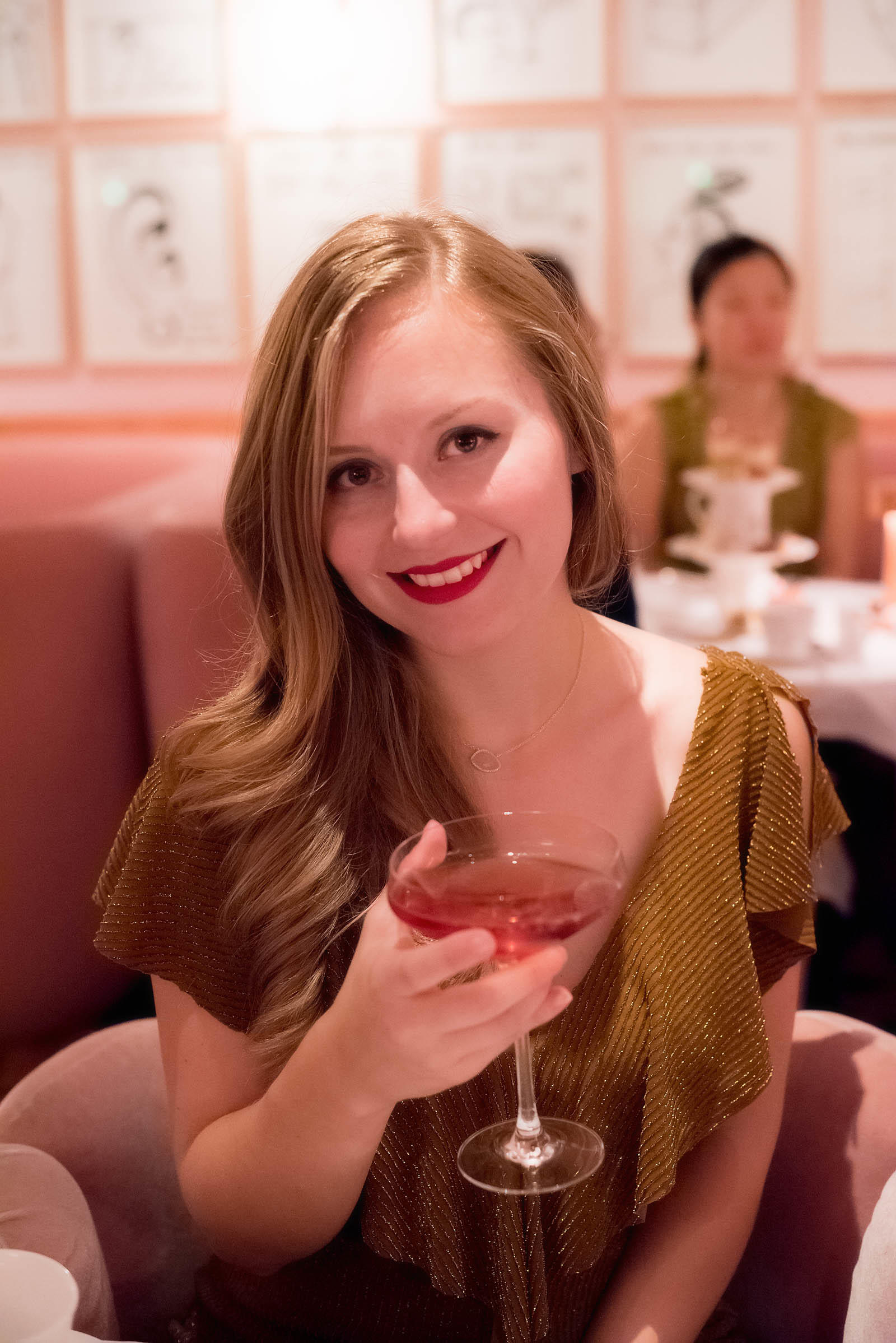 Cheers!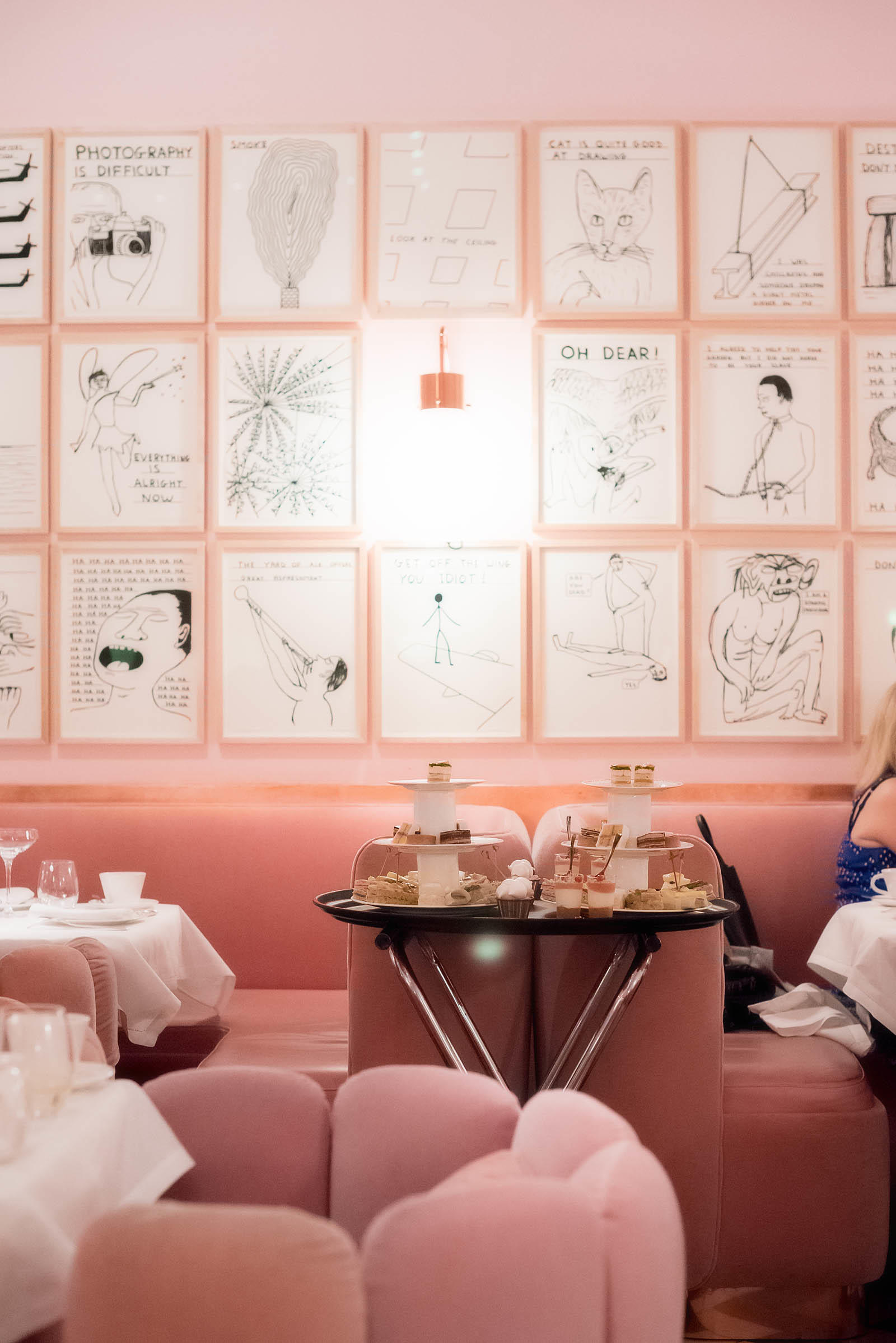 But while this is "afternoon tea", you're really not here for the actual tea itself… you're here for the tiered mountains of magnificent food!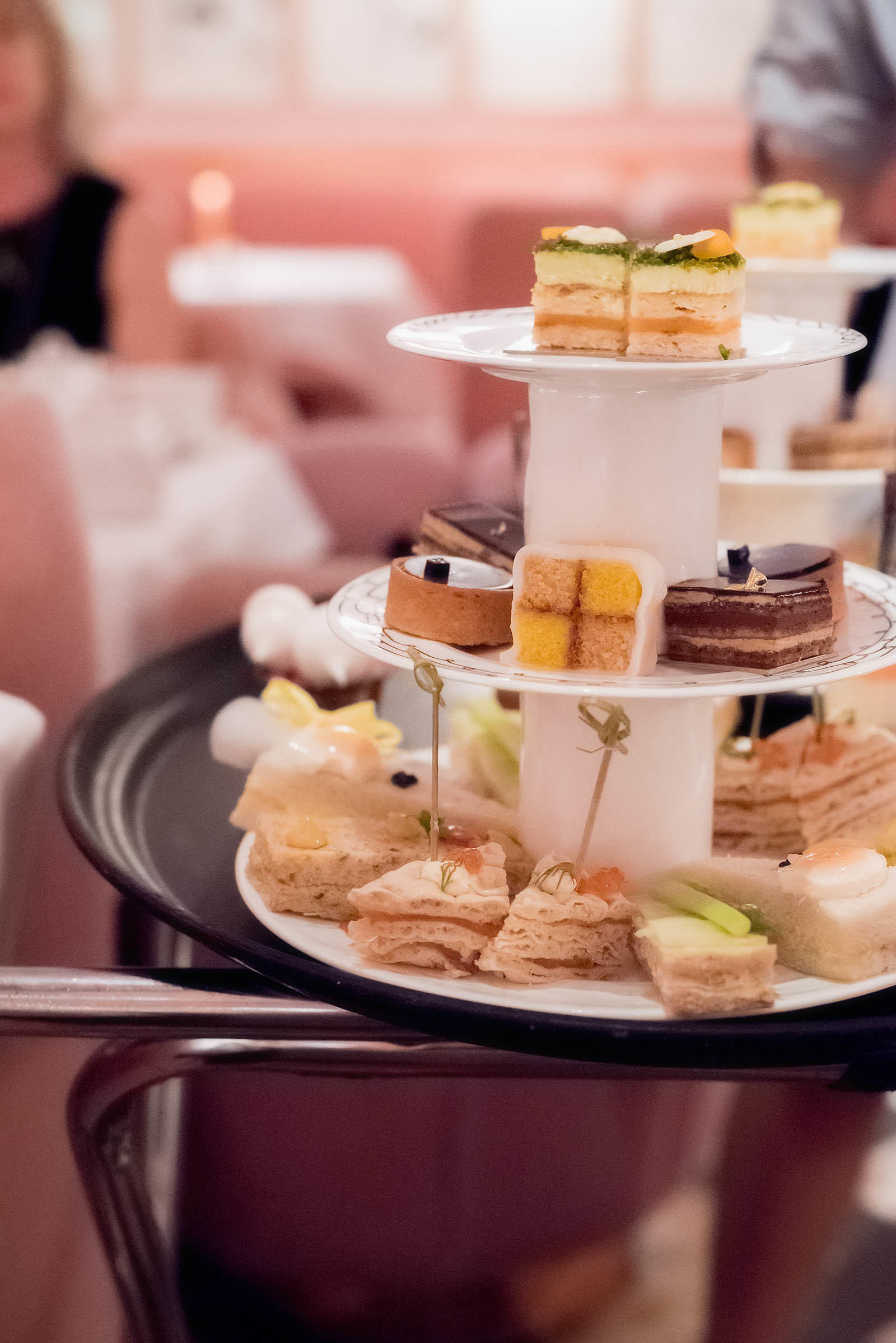 Hello, beautiful!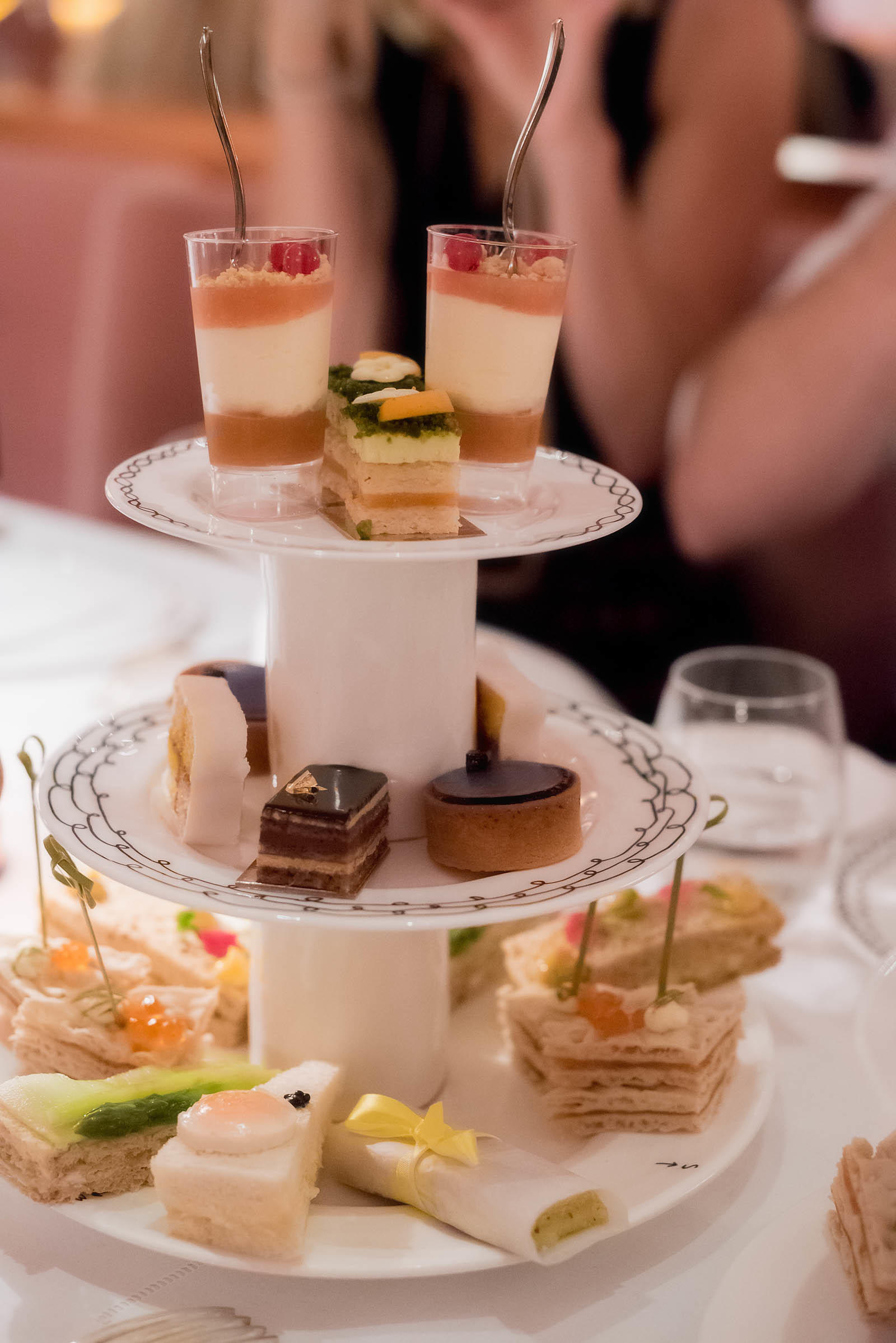 In traditional fashion, the bottom level contained the savory sandwiches…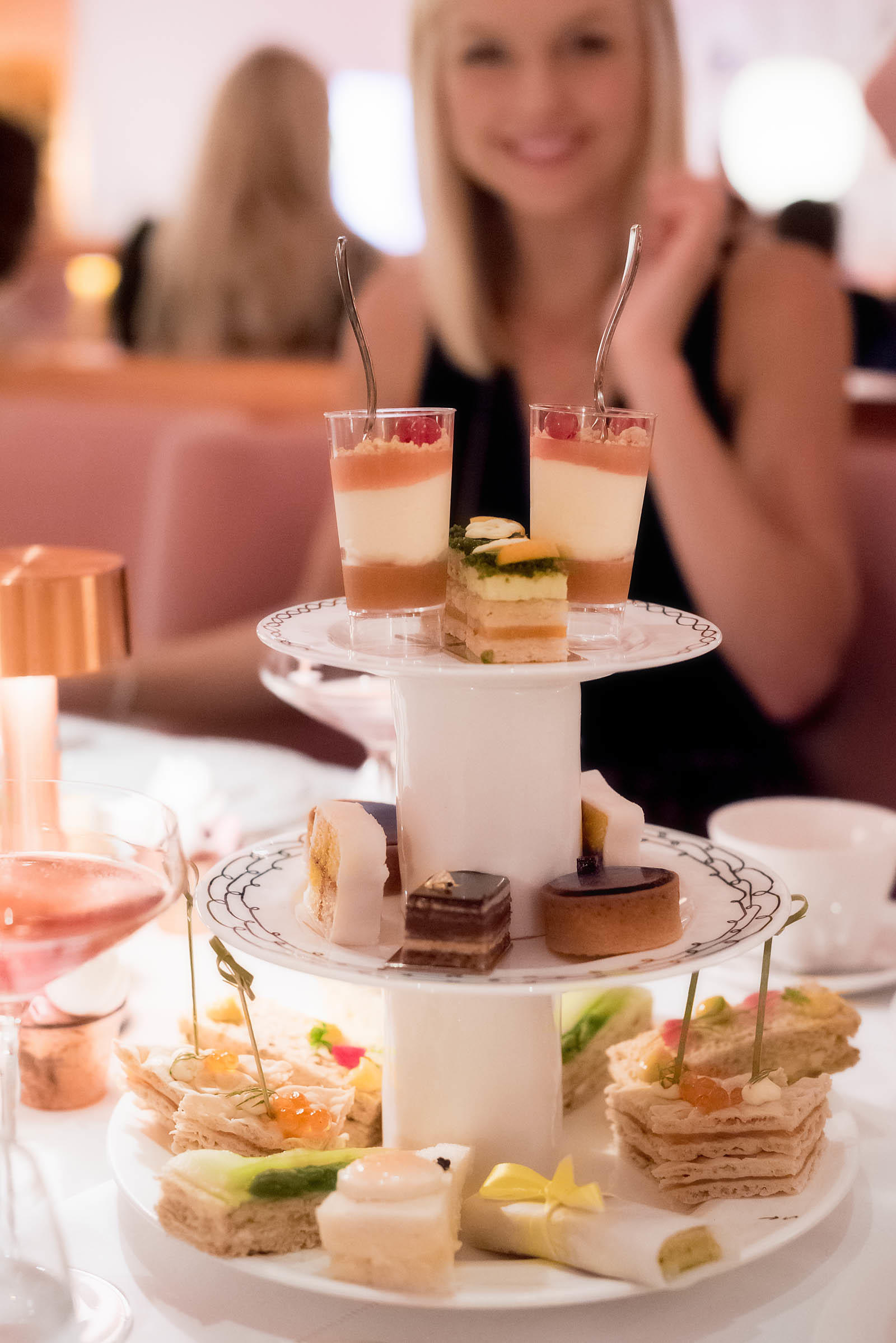 While the top two layers contained intricate dessert bites.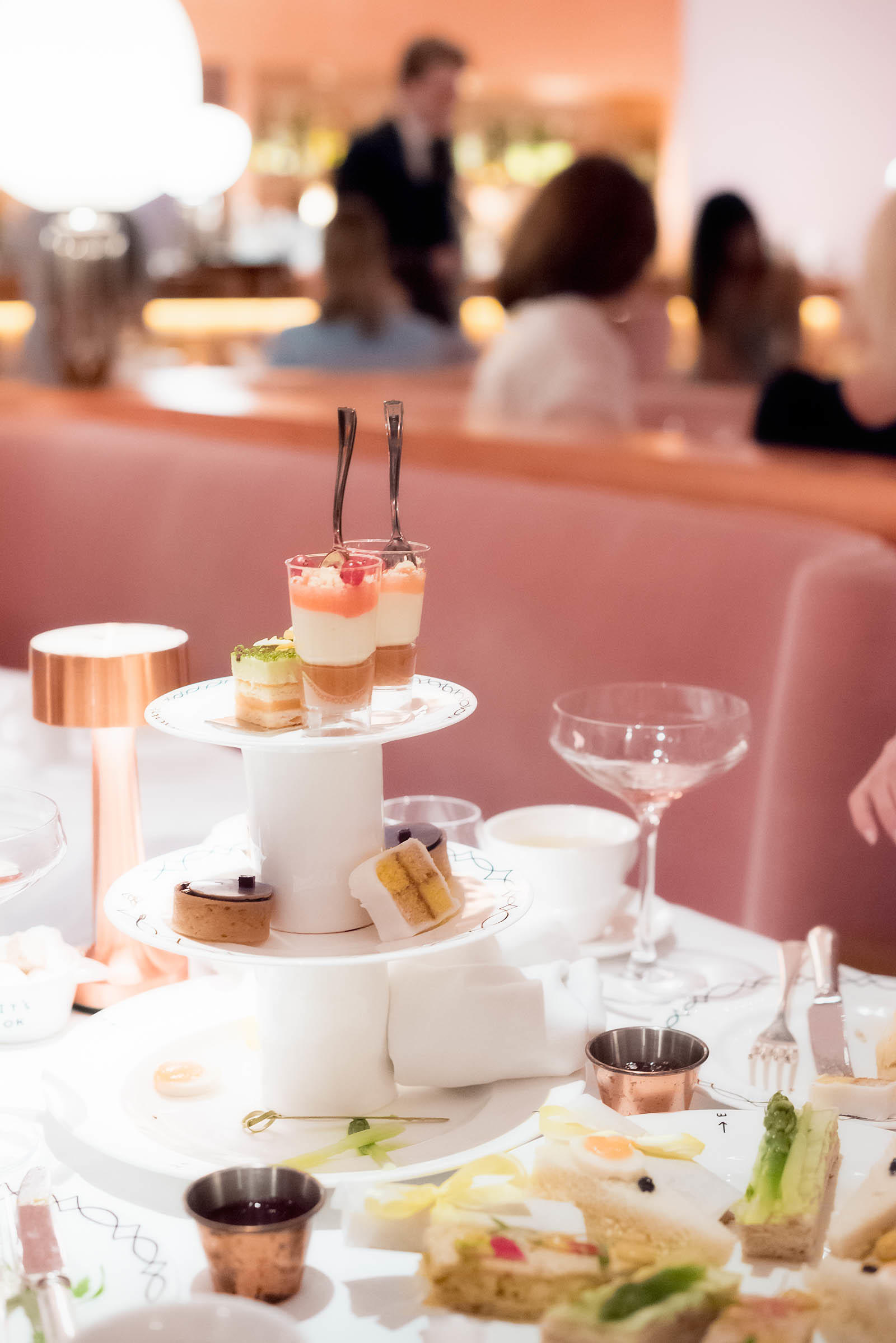 Such a delicious sight — we pounced on ours moments after it arrived!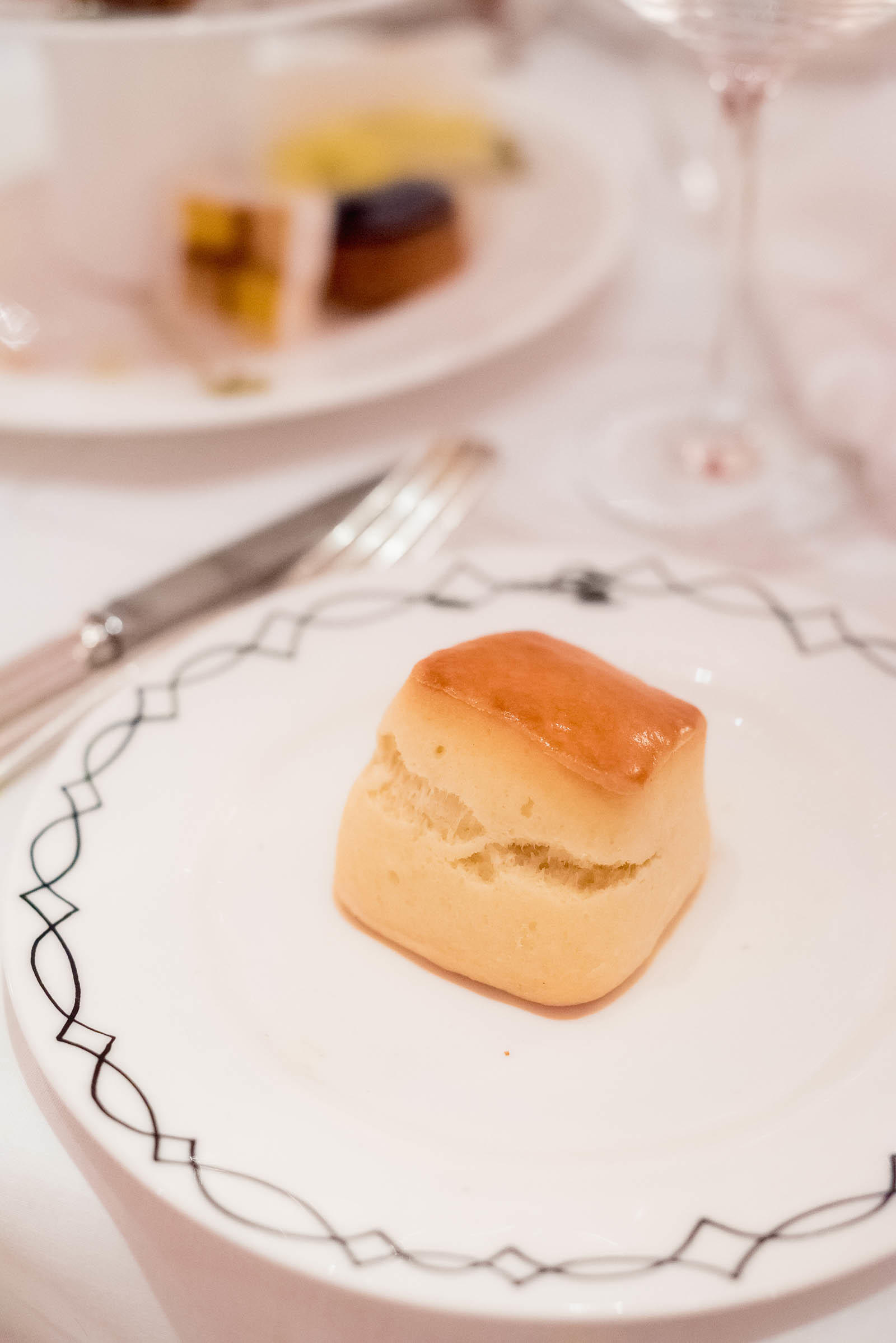 The service of course comes with warm scones served on the side with jam and clotted cream, too.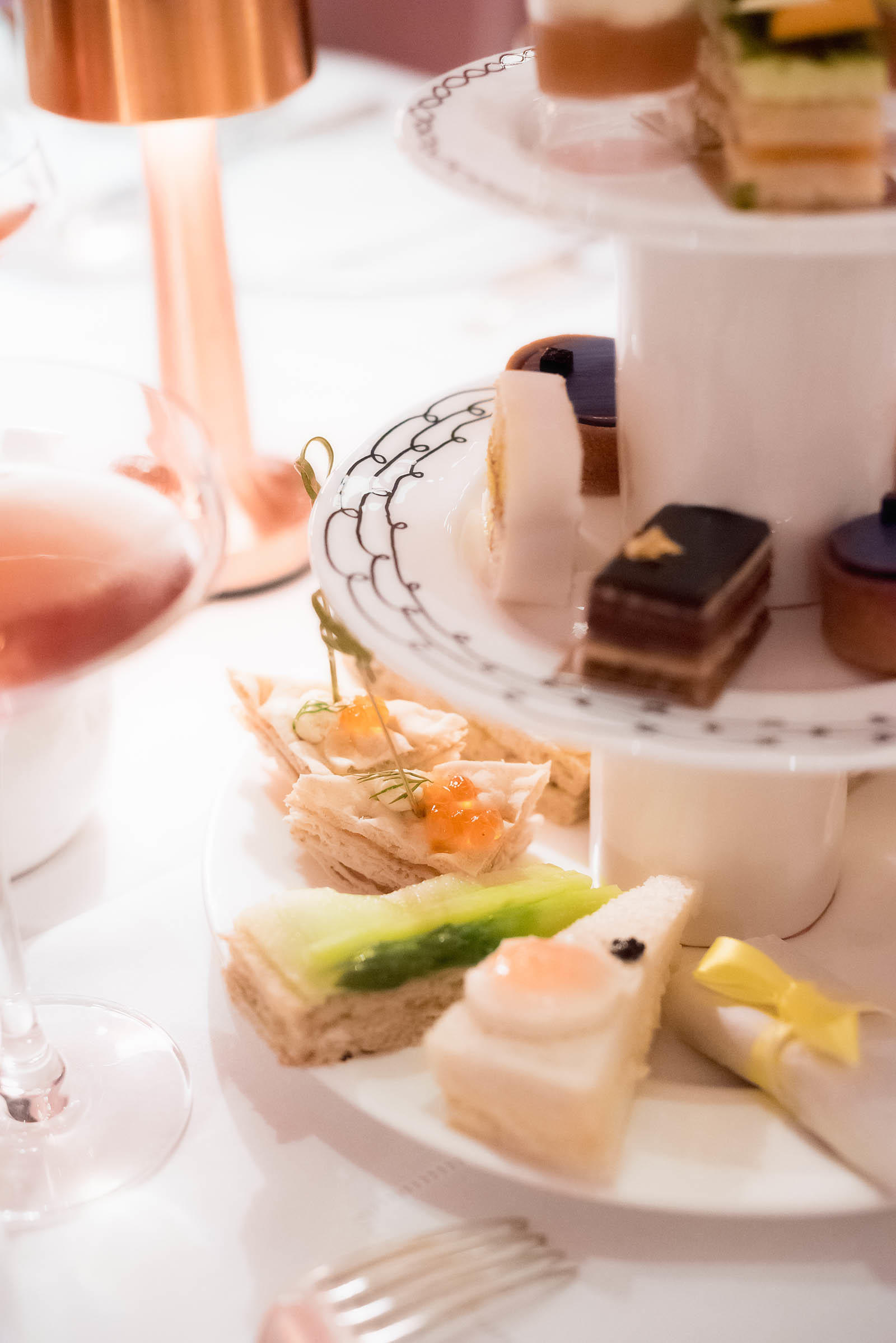 In terms of savories, our trays contained smoked salmon and tarragon cream sandwiches topped with roe…
coronation chicken sandwiches, asparagus-topped cucumber sandwiches…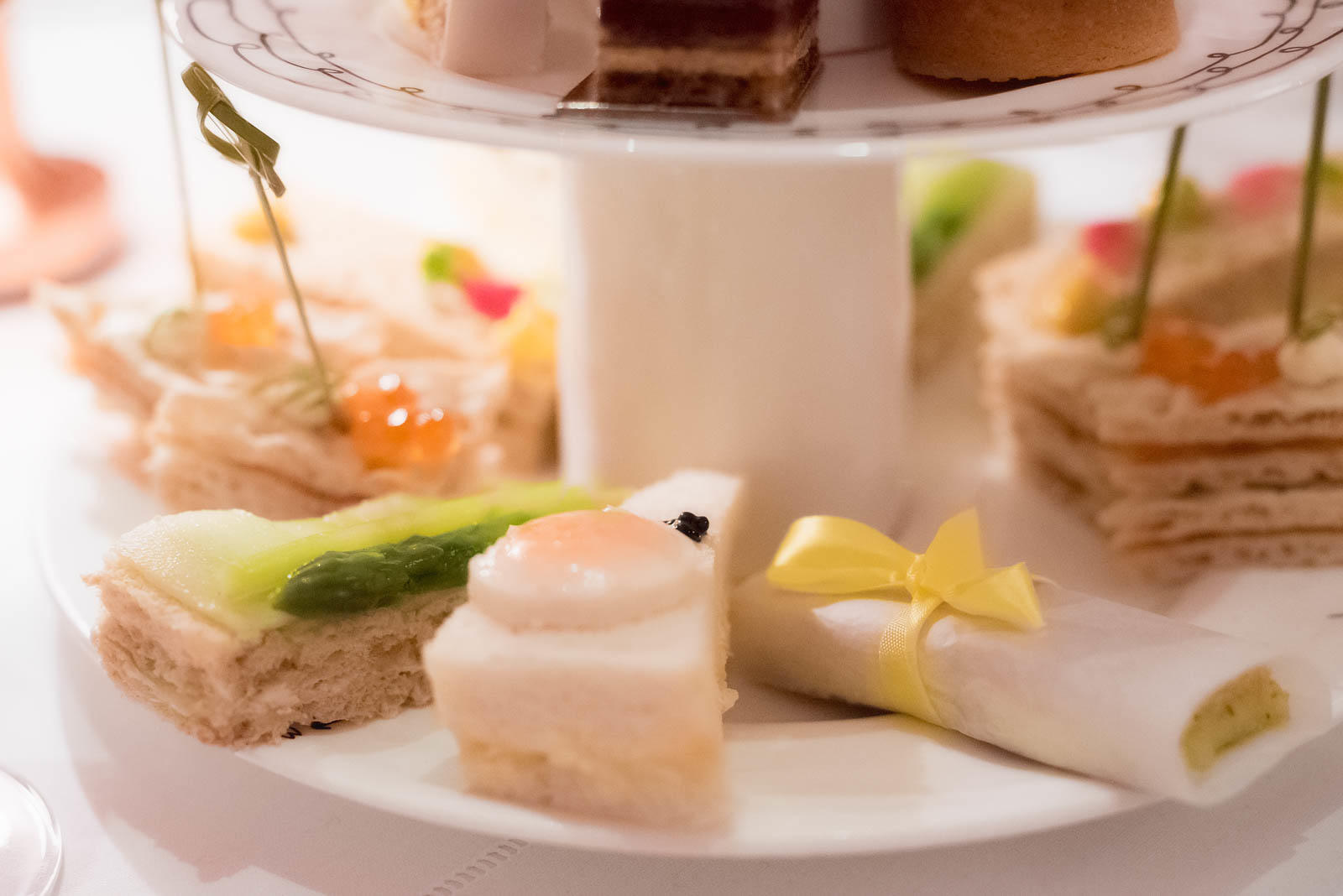 A mozzarella pesto panini (wrapped in parchment paper and tied with a small ribbon),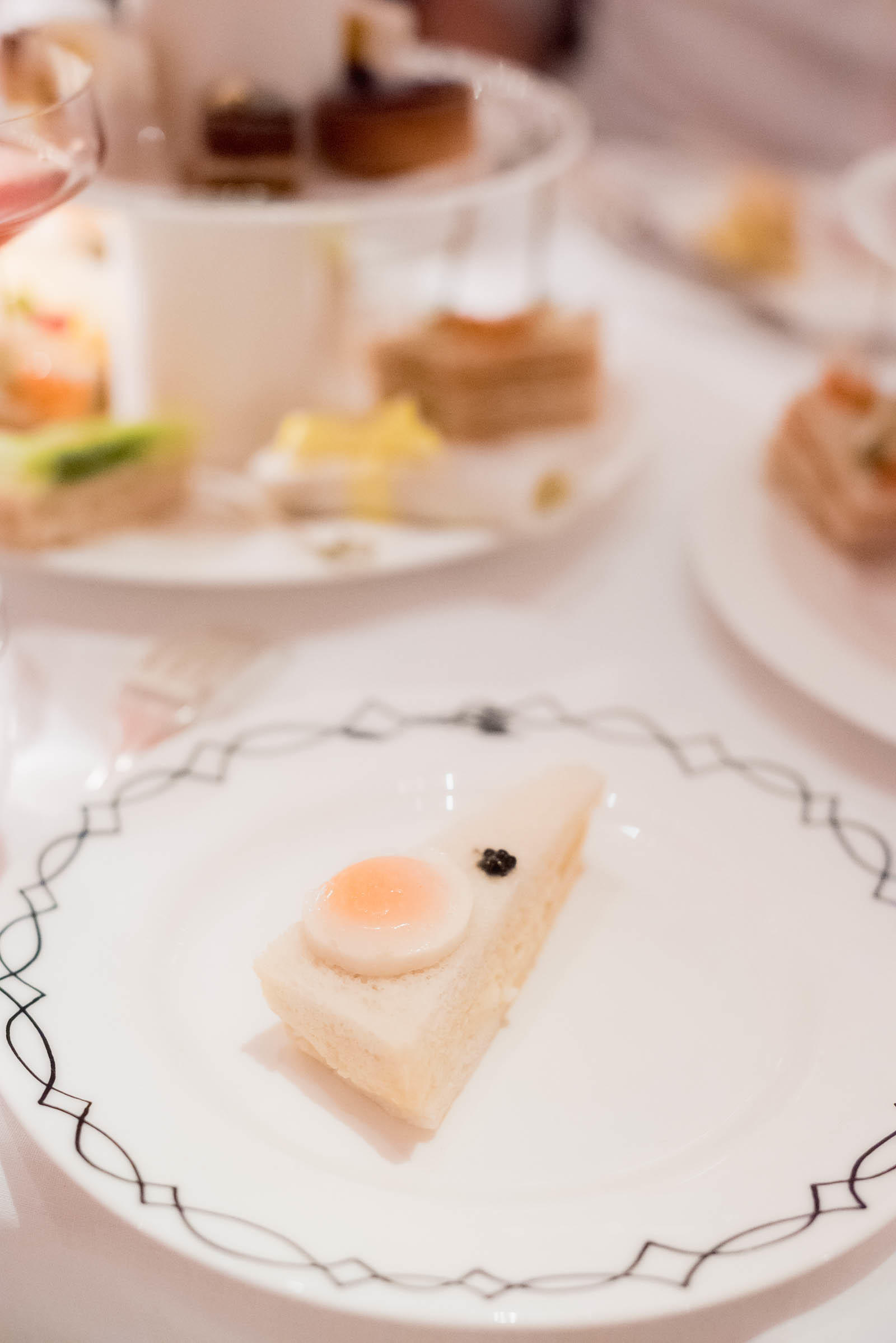 and egg and mayonnaise sandwiches with quail egg and caviar (which were my absolute favorite of the bunch).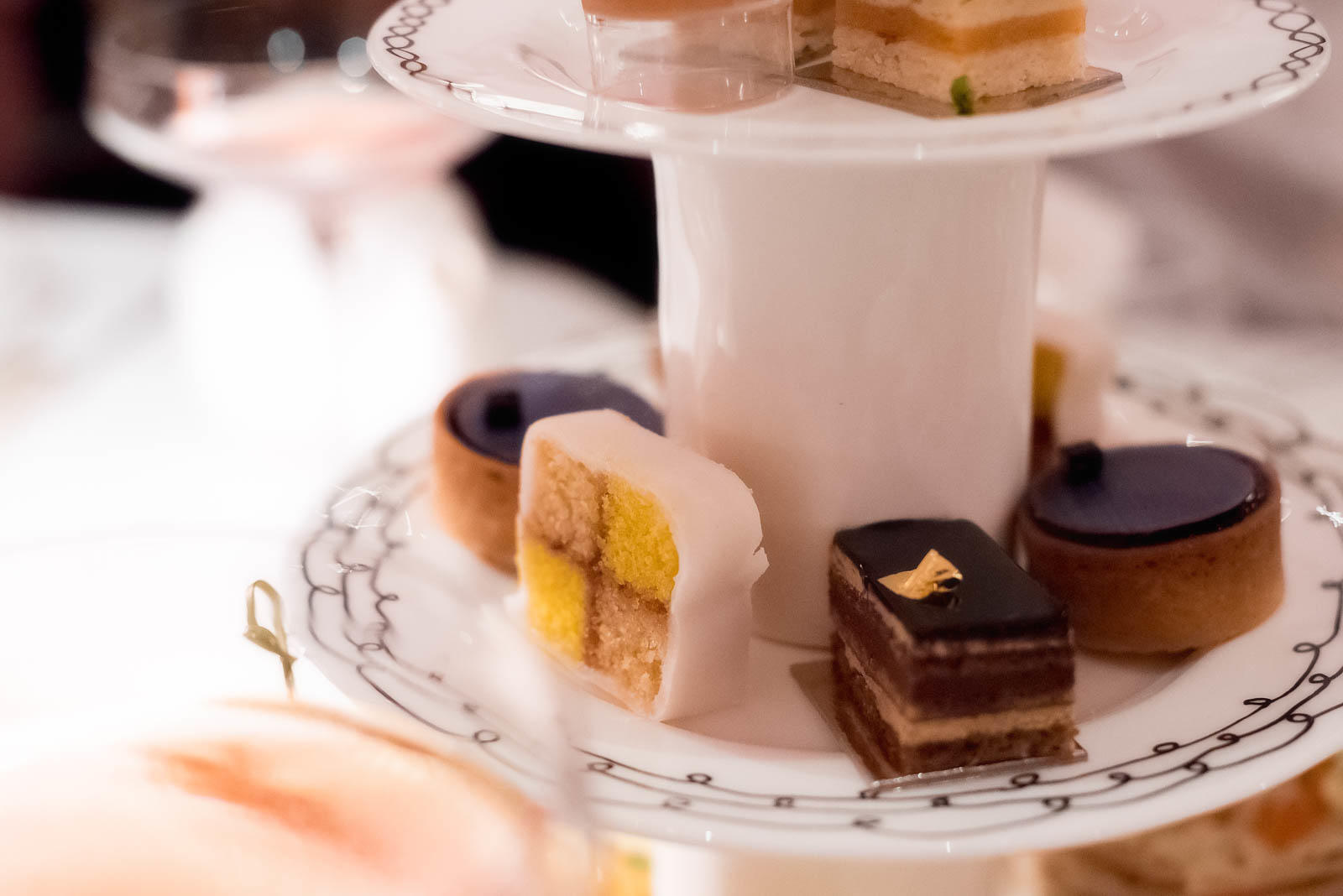 The sweets were a mixture of petits gateaux…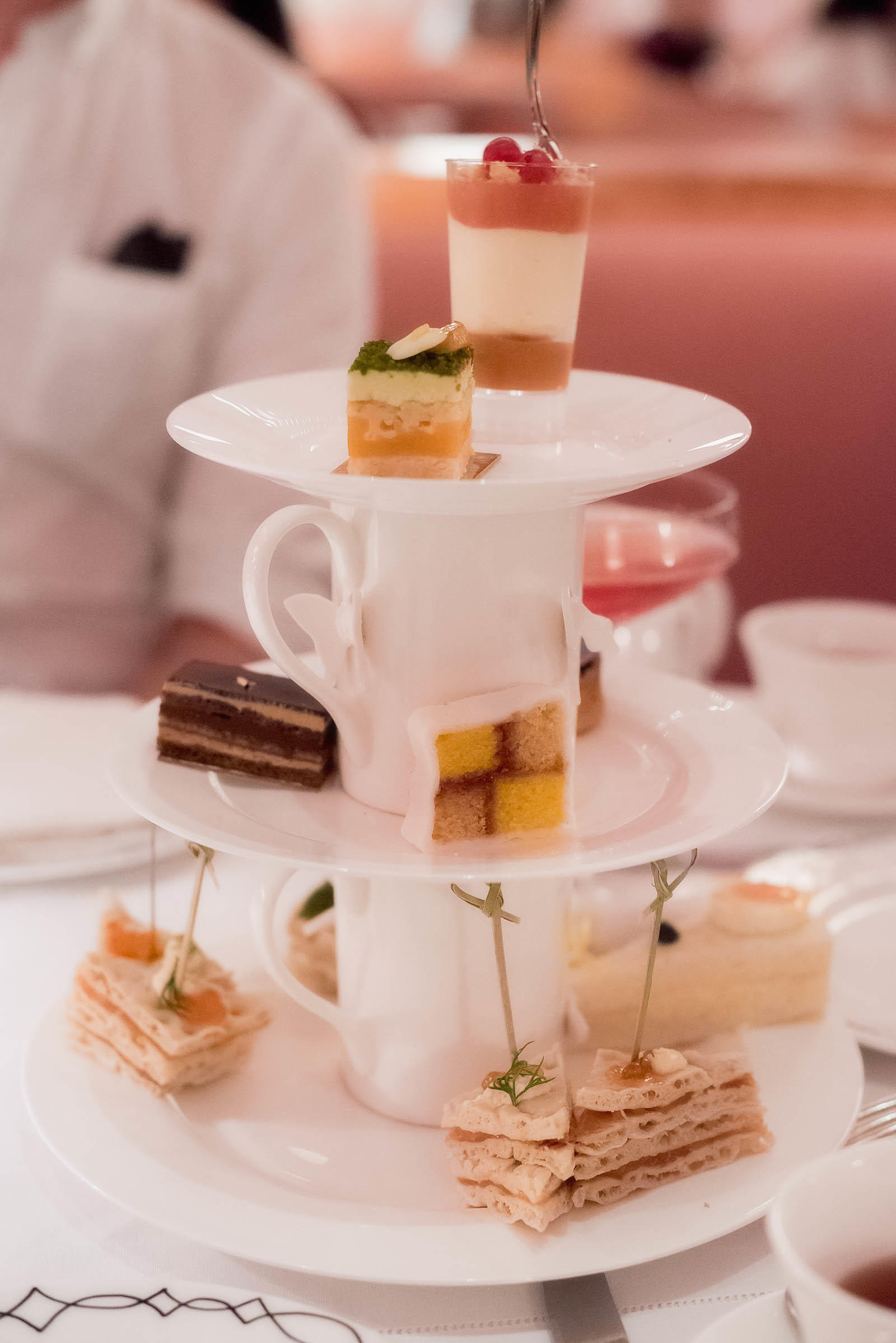 and battenberg cakes which melted in your mouth in a flavorful, not-too-sweet way.
SHOP THE LOOK:
Dress – Zara (similar) || Bag – Gucci 'Dionysus'(obsessed, similar for under $100) || Pumps – LK Bennett 'Sledge' || Lips – Stila in 'Beso'
If you're searching for the sort of London afternoon tea service that'll stick with you for years (who could ever forget that pink room!) and that'll give you a sincere appreciation for how important it is to not take your afternoon tea service TOO seriously, look no further than Sketch.