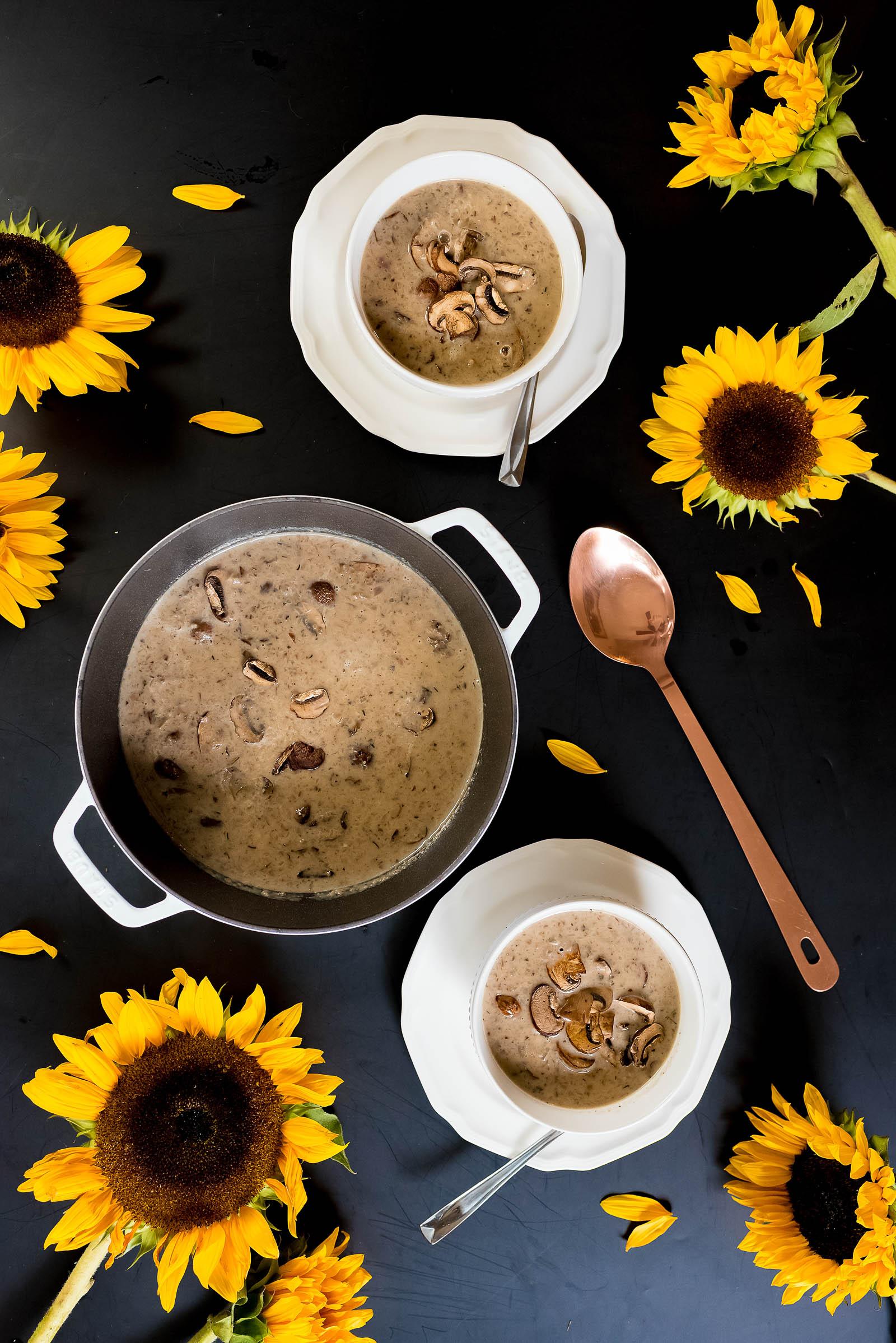 If you follow me on Instagram, then you know how much I love mushrooms.
They are — quite literally — in my name!
And I LOVE a good mushroom soup.
But today's soup is not only a mushroom soup — it gets an extra flavor kick from another of my favorite ingredients… brie! Making this soup an all-star of my favorite foods all coming together into an explosive combination of flavor and soul-warming comfort.
The ideal fall soup.
Creamy and rich, but not TOO heavy.
And it also happens to be incredibly easy to throw together.
With Chicago's first snow already behind us last week (yikes, glad to have been in Florida for that!), I'm quickly going into winter hibernation mode which means I'll be eating A LOT of soup in the coming months. And I know of no soup that better suits my cozy-at-home-never-leave-the-house attitude than this one.
This beautiful, stick-to-your-ribs soup.
Jammed with delicious mushrooms AND brie. It makes my mouth water whenever I think about it!
So what are we waiting for? Let's get cooking!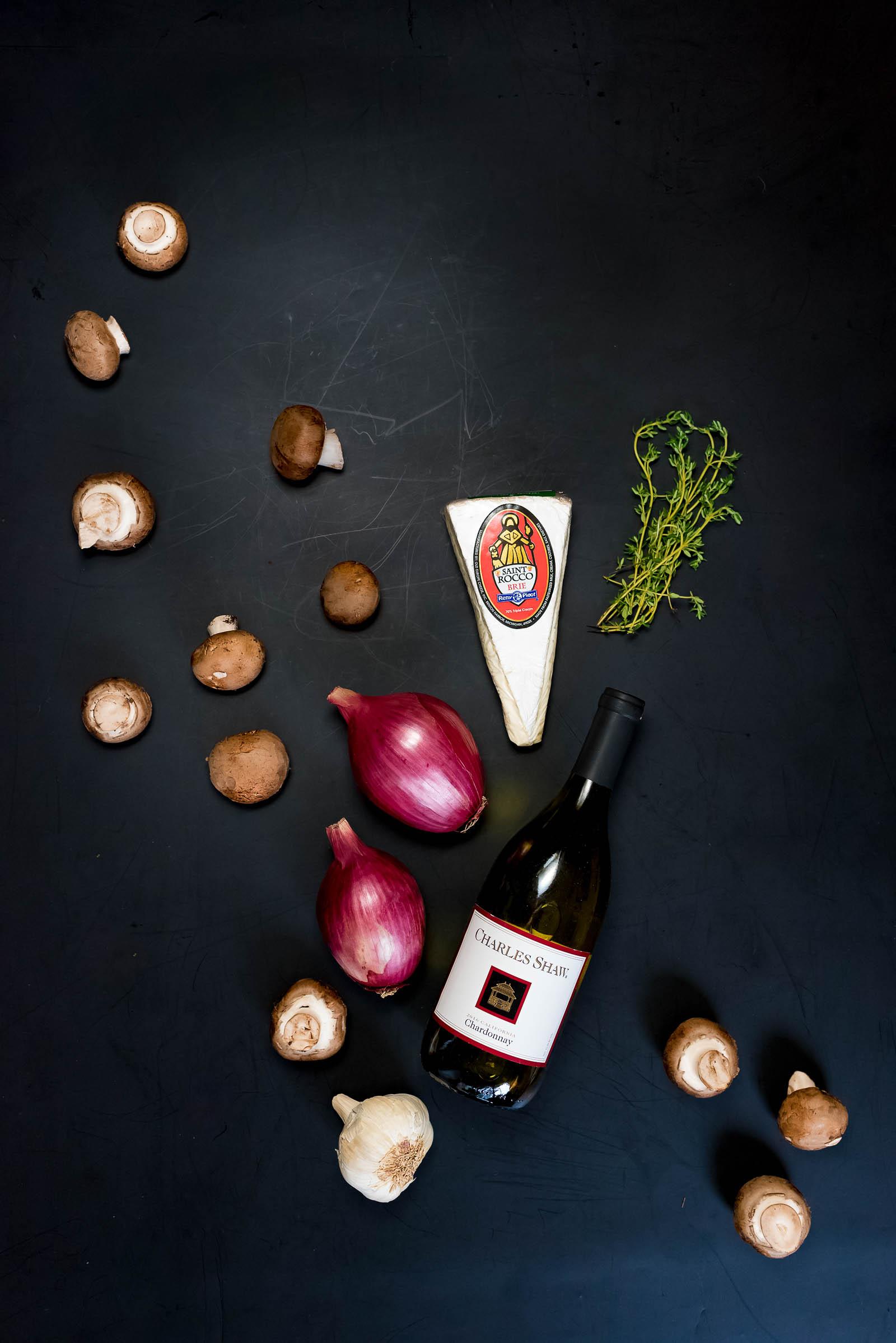 Creamy Mushroom Brie Soup
Yields 4 Servings
2 lbs Mushrooms*
2 Small Onions, Diced
2 – 4 Garlic Cloves
2 Tbsp Butter
1 Handful Fresh Thyme
2 Tbsp Flour
1 Cup Wine (or Broth)
3 Cups Mushroom Broth (or Broth of your choice)
1/2 Cup Milk or Heavy Cream
4 oz Brie, Rind Removed & Roughly Chopped
Melt the butter in a large soup pot (I love my Staub). Add onions and cook until translucent, about 7 minutes.
If using the mushrooms raw, add them into the pot next, cooking for another 5 – 7 minutes. Add garlic and thyme and sauté until fragrant, about one minute.
Next add the flour and coat the onions and garlic in it for two minutes. Deglaze with the wine, taking care to scrape up any flavorful bits at the bottom of the pan.
If using roasted mushrooms, add them to the pot at this stage.
Add the broth and bring the soup to a boil, simmering for at least 10 minutes. The longer you simmer this soup the better it will taste so feel free to take your time at this stage!
Using an immersion blender (or using a regular blender), blend up about 1/3 of the soup to help thicken it. Stir in the brie and cream and season well with salt and pepper. Serve hot with a french salad or a marinated kale salad to make it a complete meal!
*Mushrooms can be roasted or used raw in this soup — it tastes great both ways! To roast the mushrooms, toss mushrooms in 1 tbsp of olive oil and roast on a baking sheet at 400 degrees Fahrenheit for 20 – 30 minutes until they begin to caramelize.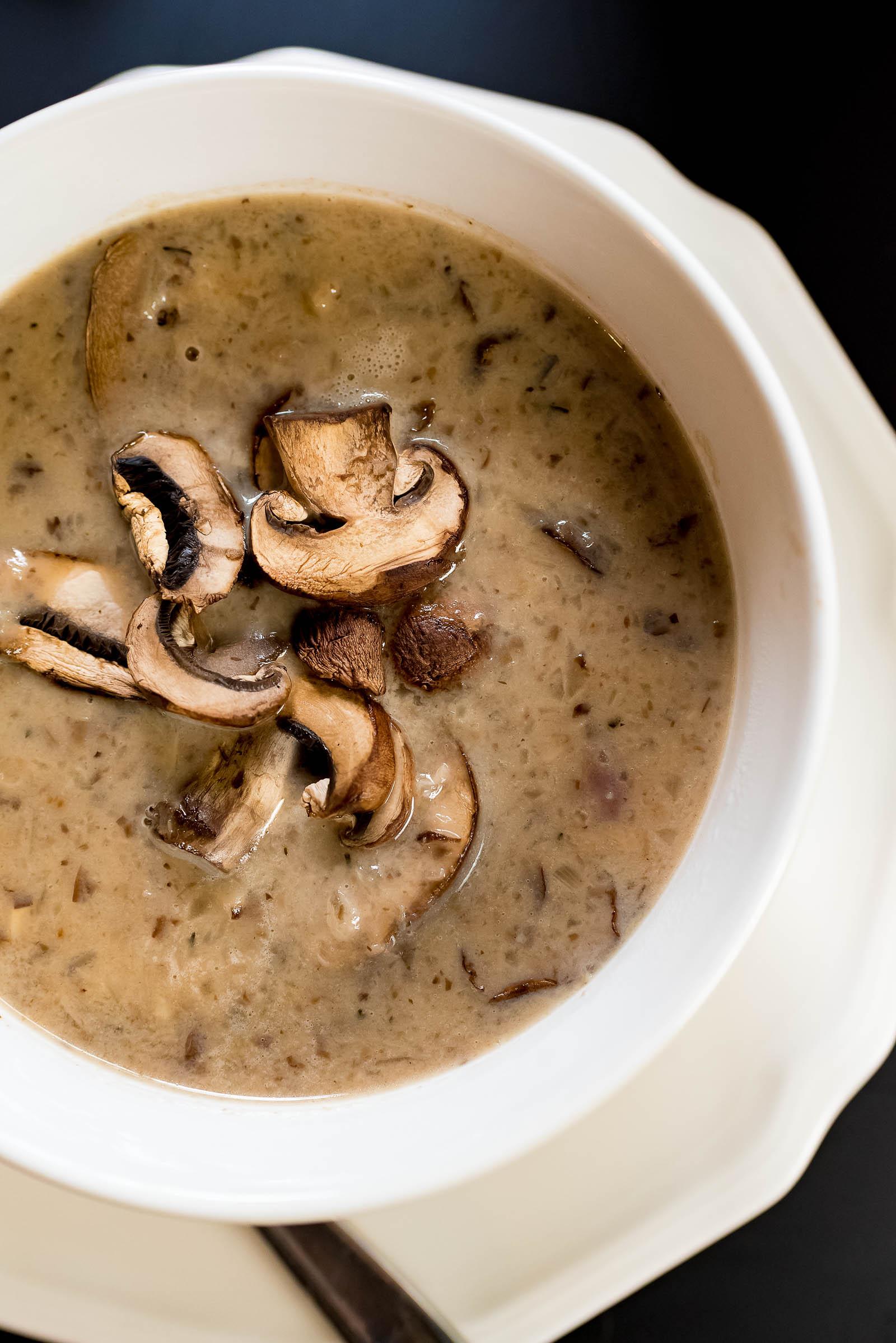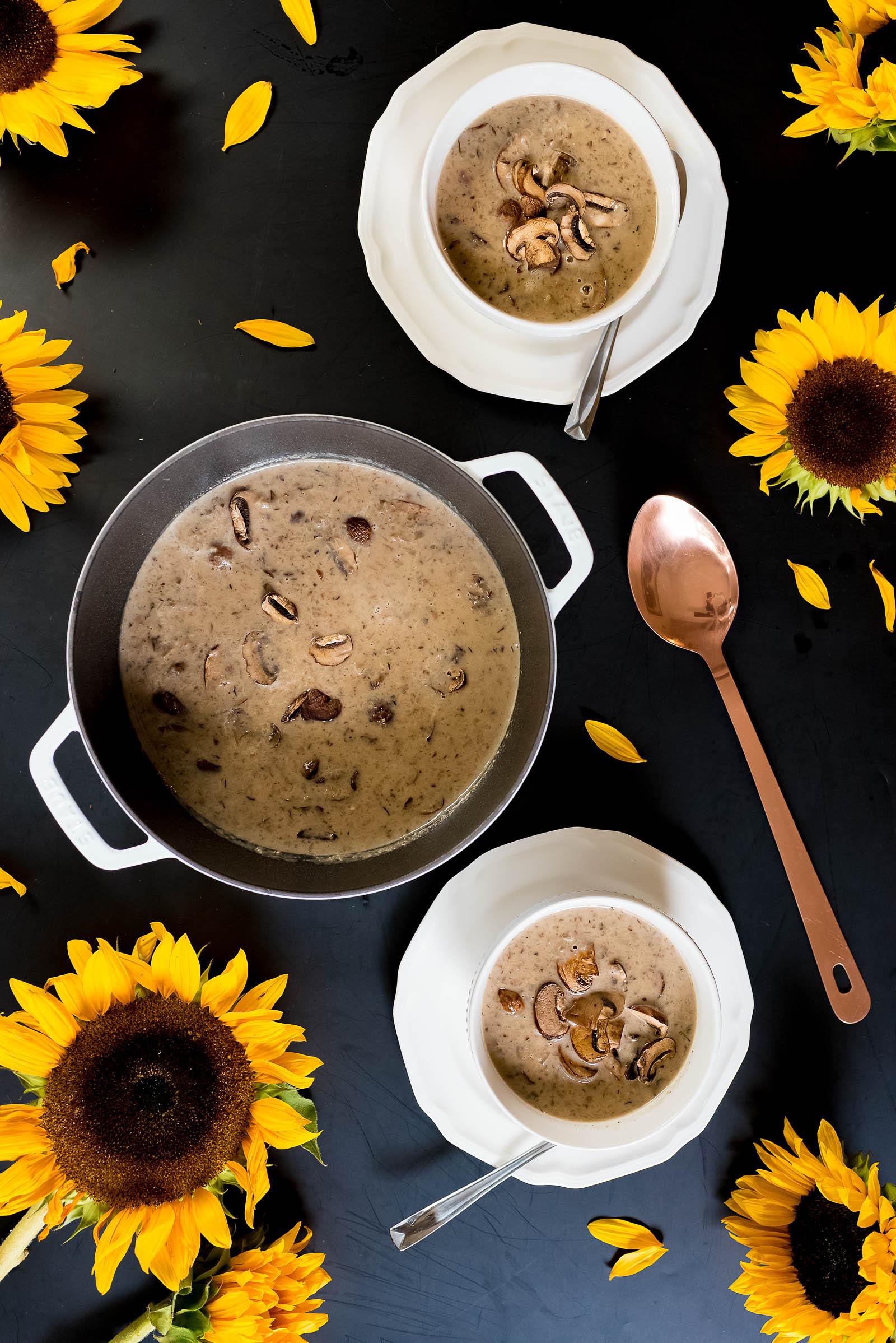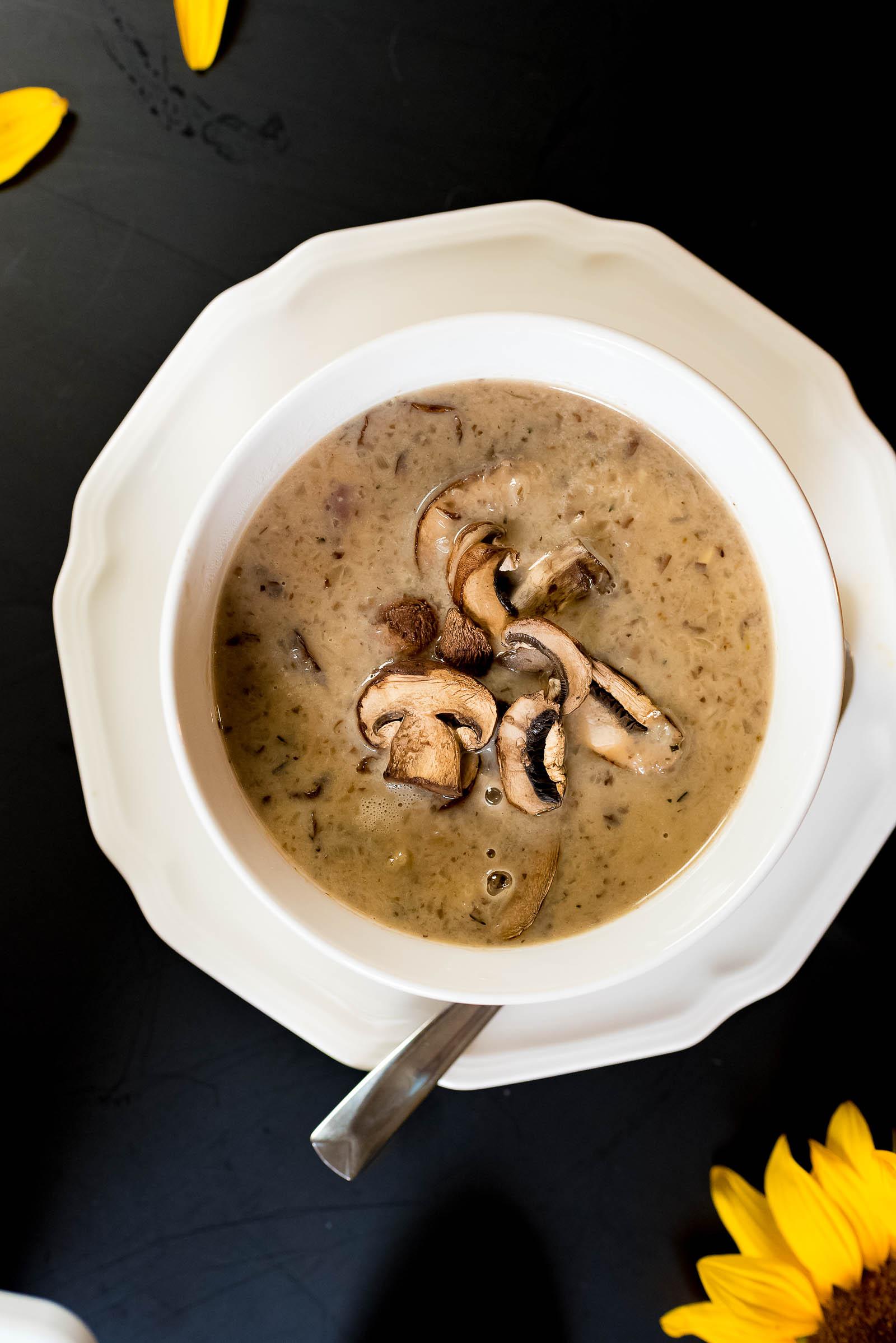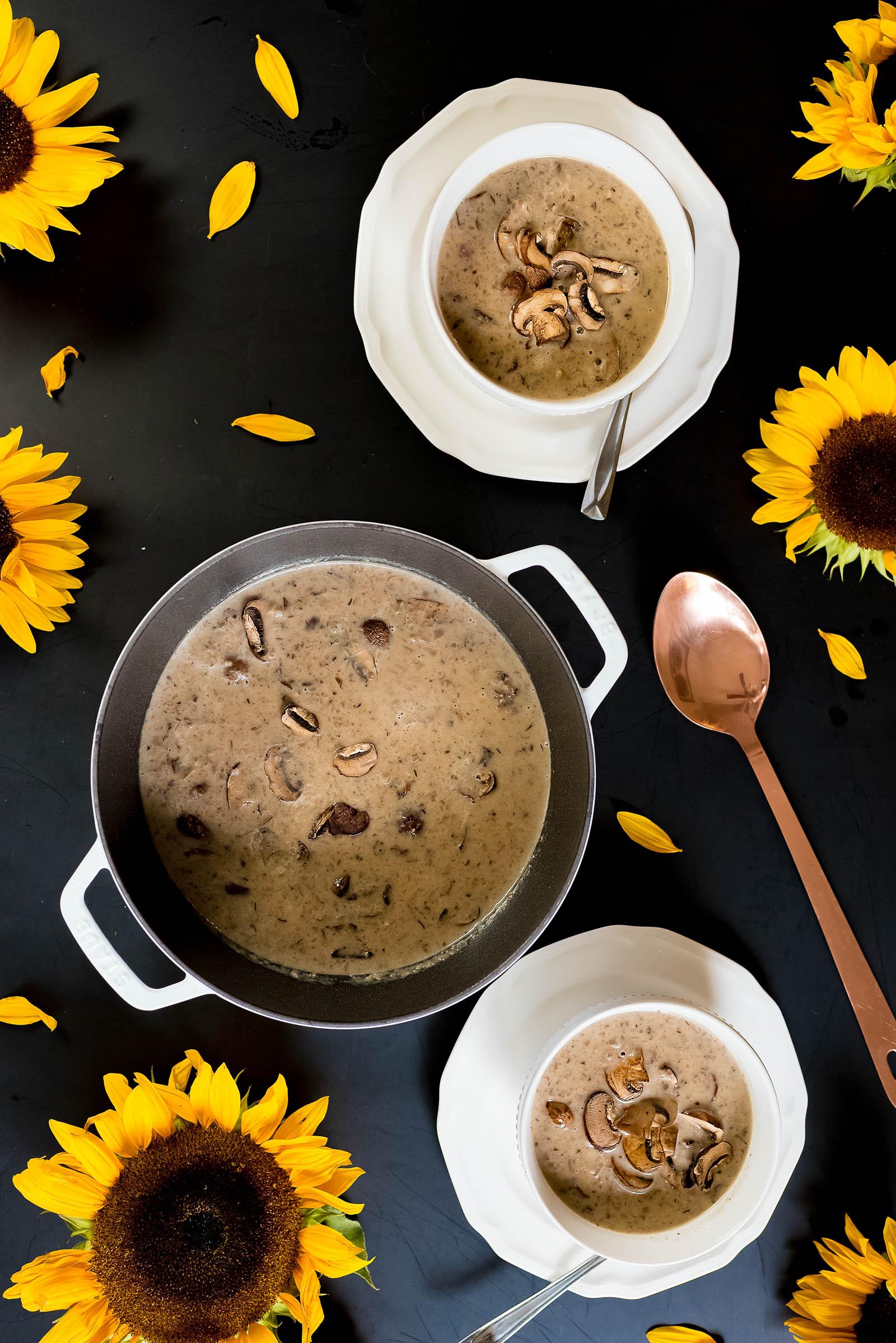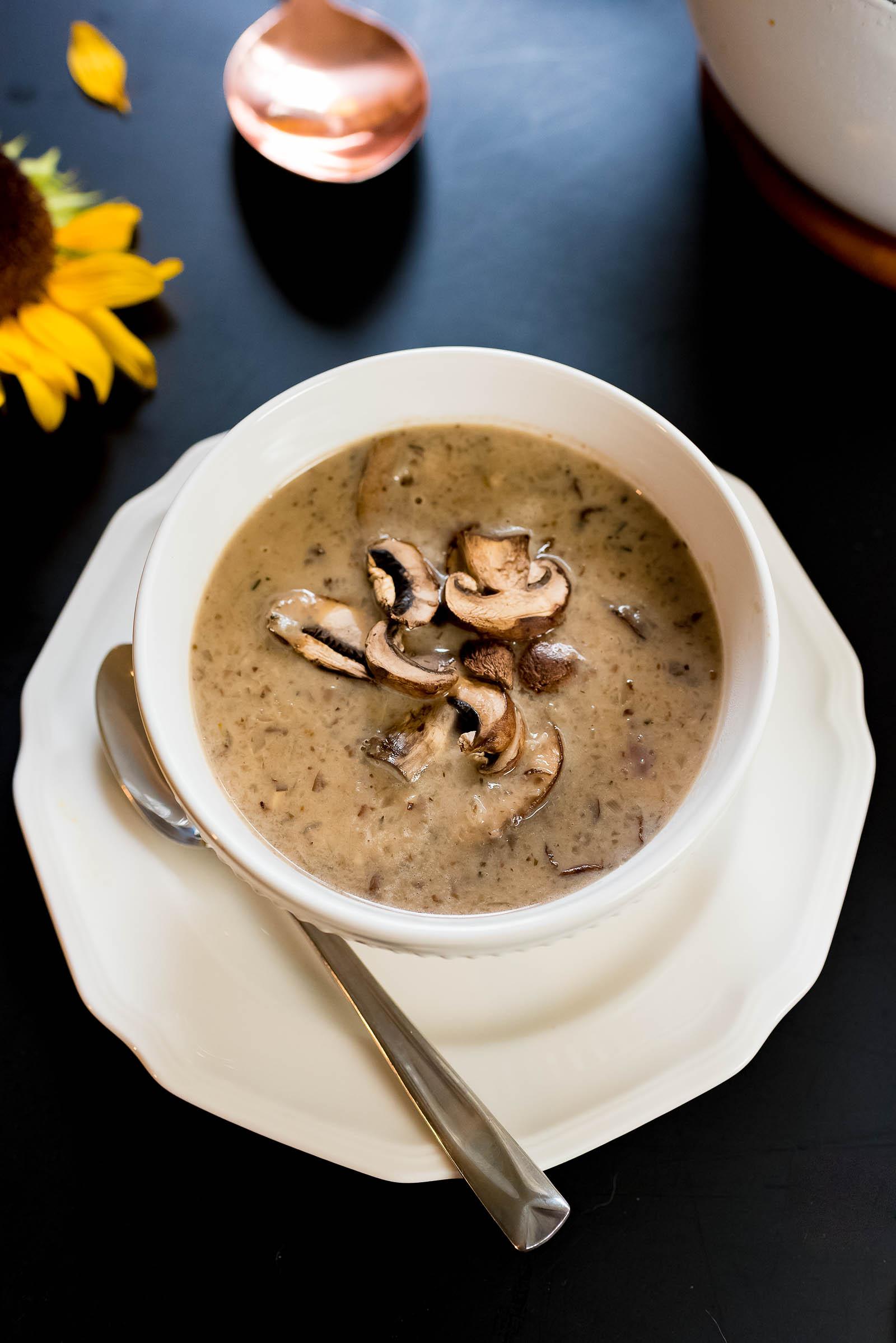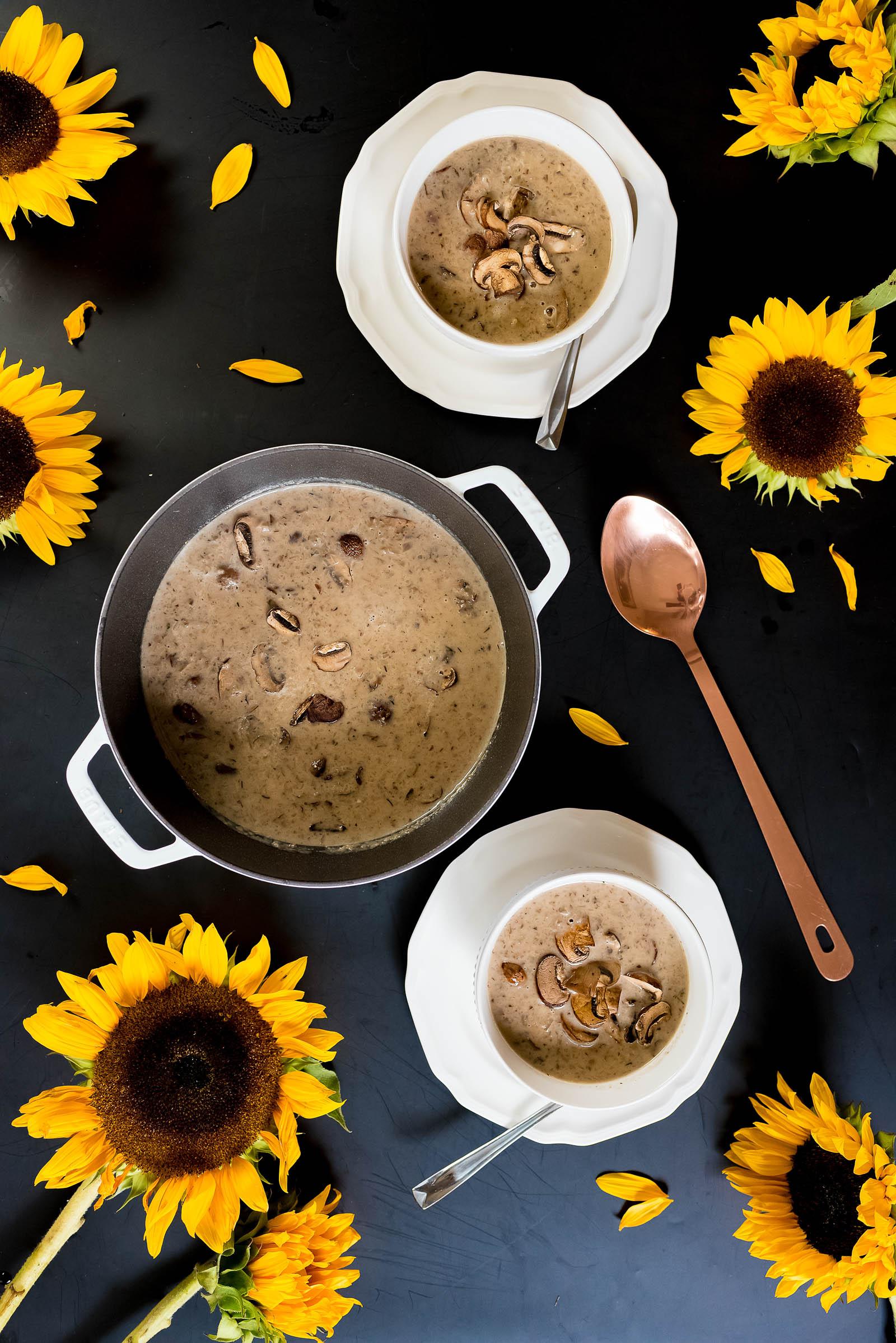 Don't forget to share your Creamy Mushroom Brie Soup photos with the #SedBona tag on Instagram and Twitter!