This year I'm sharing a few of my favorite Chicago landmarks in a series dedicated to showing off the very best Windy City spots (mostly public and FREE) to visit. Chicago is a surprising city with so much more to offer than first meets the eye! It's worth the adventure — even for a local like me!
I began last month with Millennium Park's famous "Cloud Gate" (affectionately referred to as "The Bean") but just blocks away is another spot just as iconic: The Chicago Theatre. Built in 1921, this landmark theater is located on North State Street in the Loop and has been dubbed an "unofficial emblem of the city", appearing often in film, television and photography. The sign or marquee in front glows so brightly at night that you can see it from blocks away on State Street and, while you do need a ticket to get in, photos in front of the iconic theater are absolutely free!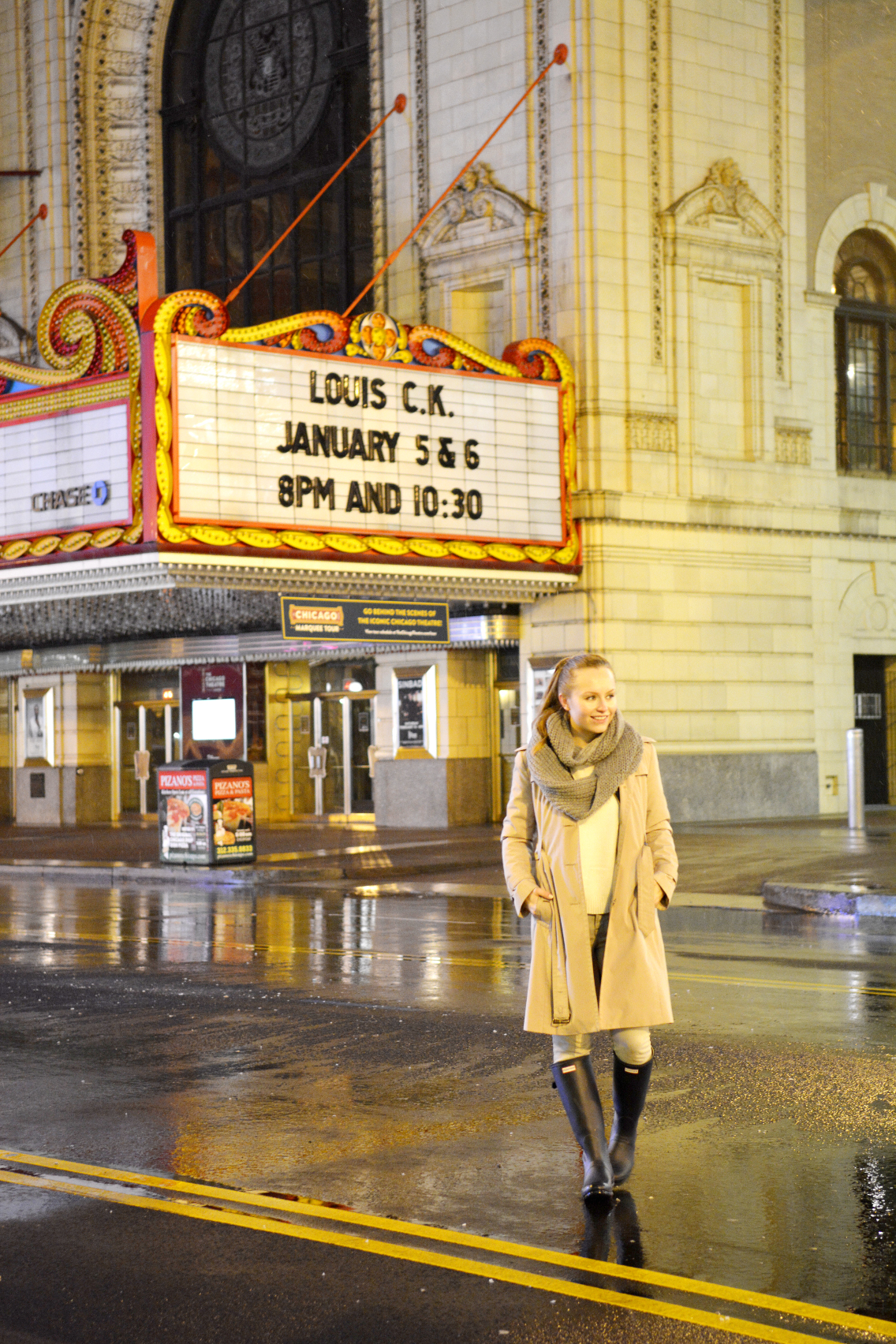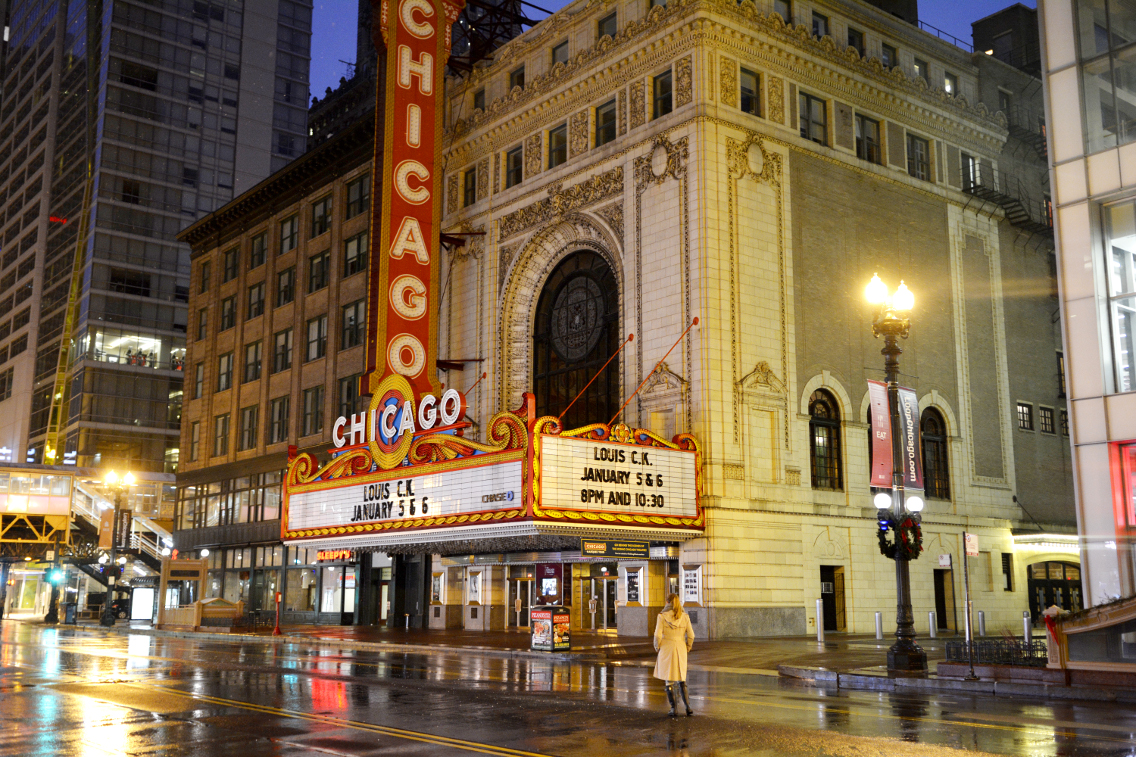 You can see all kinds of shows here: standup, comedy, concerts… This spring, Nick Offerman is performing and Primus is doing a show called "Primus and the Chocolate Factory" in April that looks like so much fun!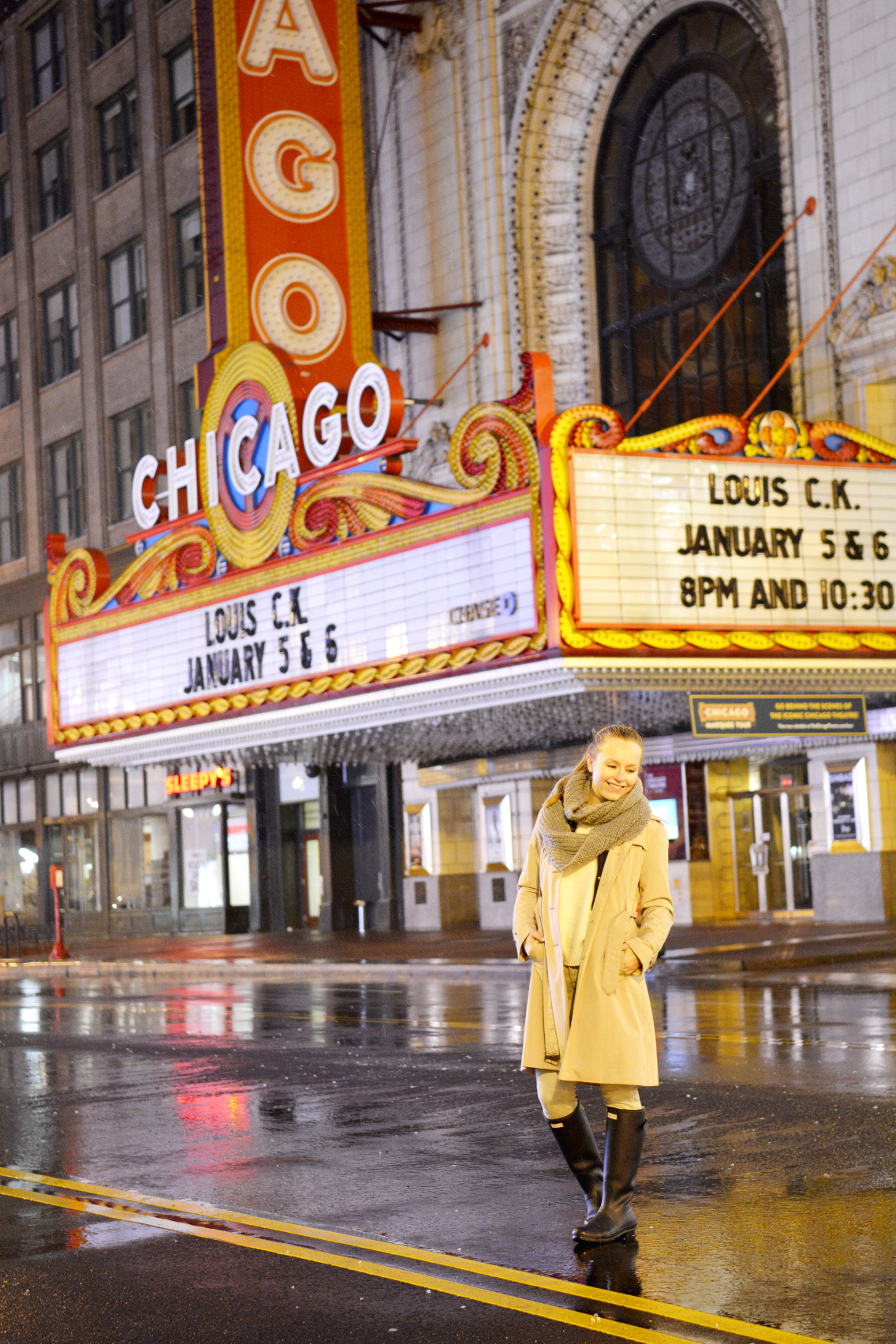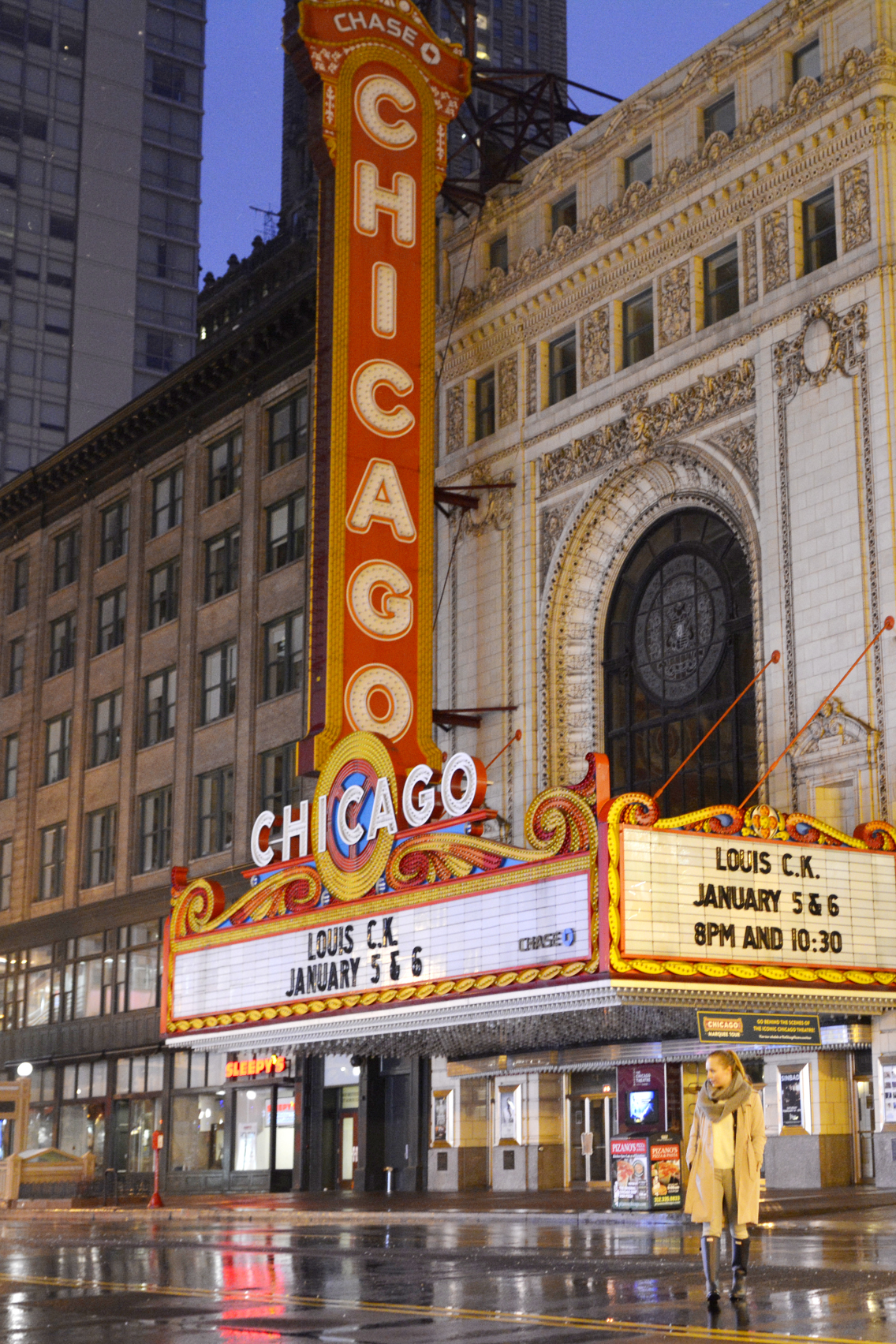 The interior of the theater is absolutely gorgeous as well with a French Baroque-style that feels charmingly European.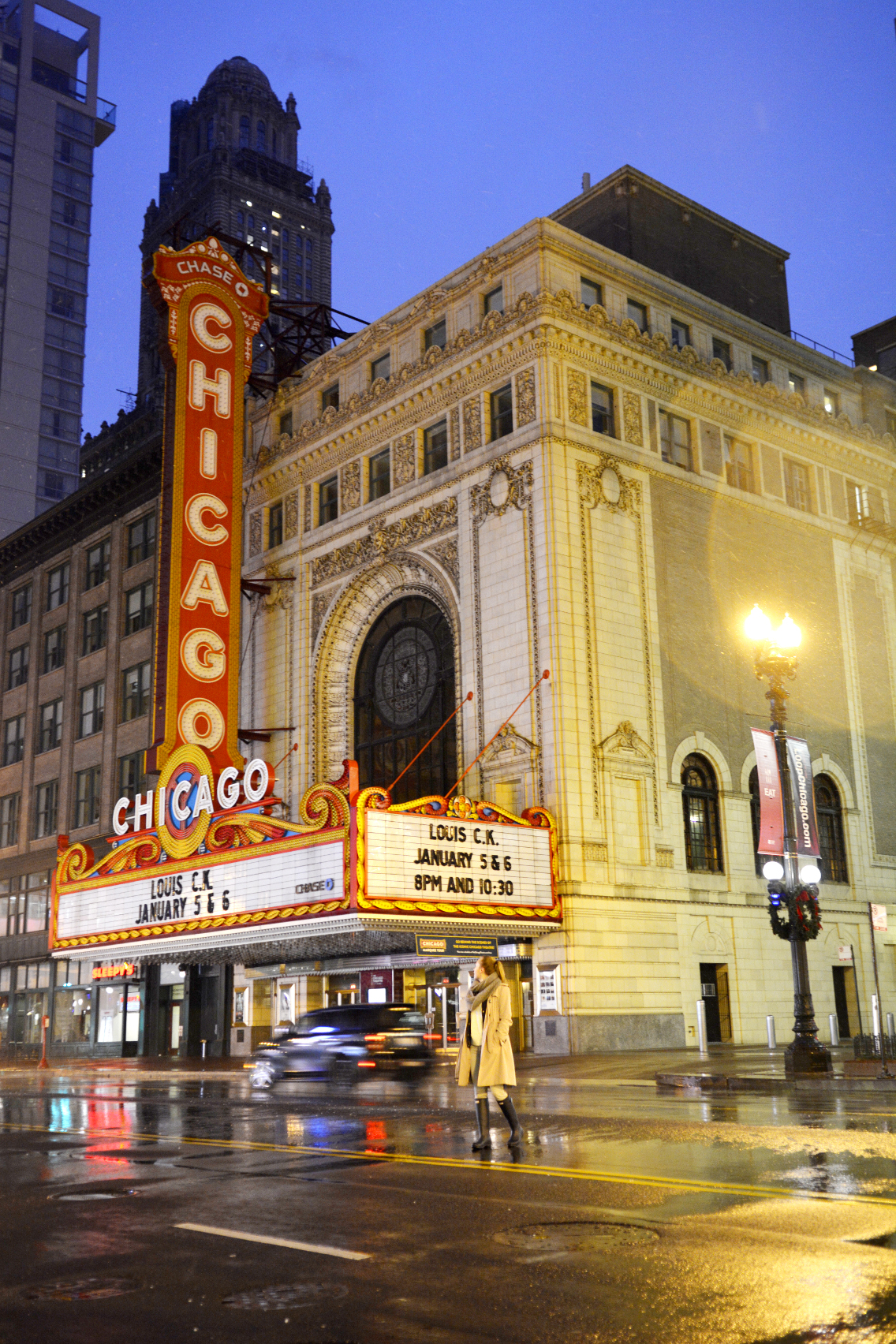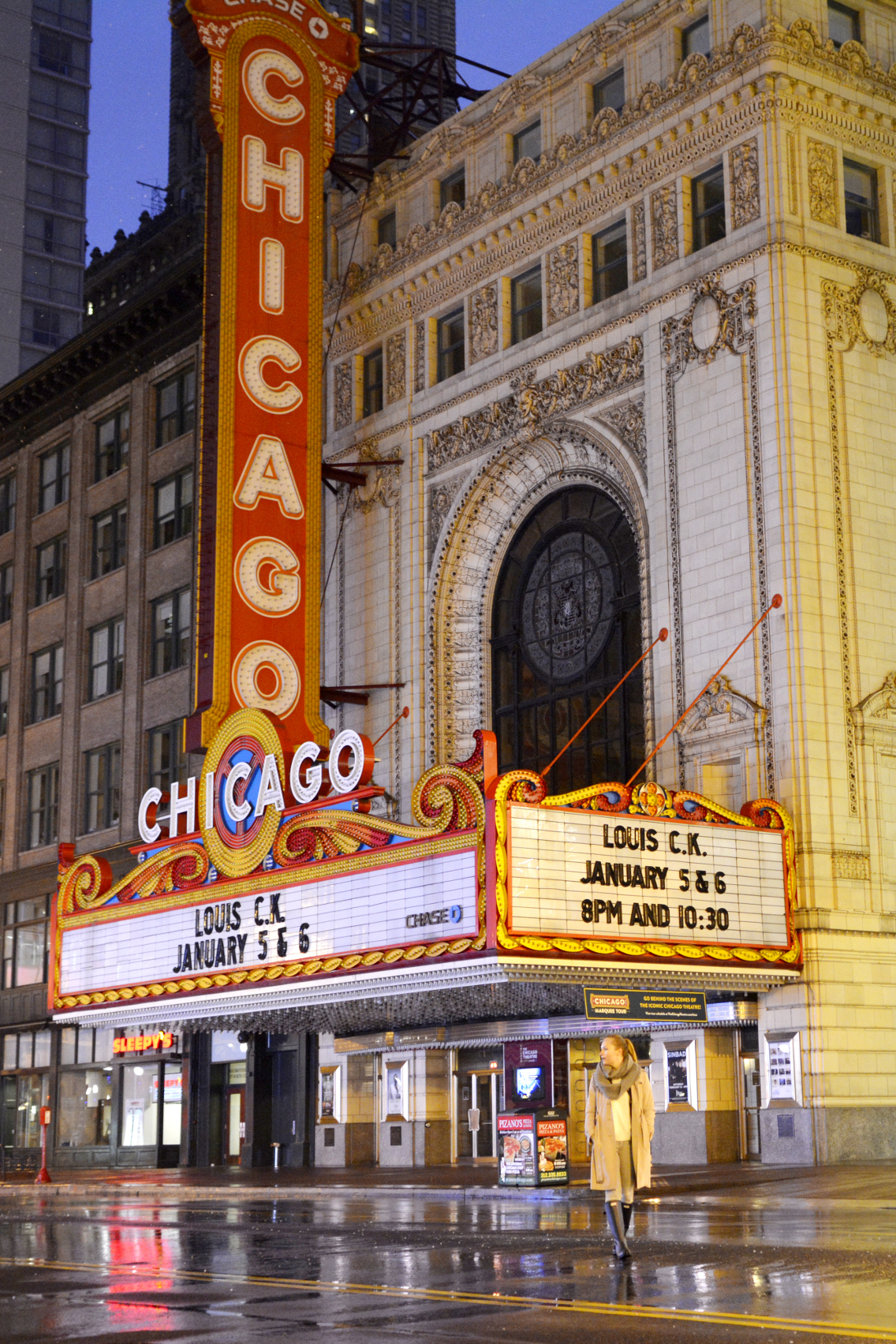 Trench – Anne Klein (similar here and here)
Sweater – Forever 21 'Waffle Knit' Crew Neck in Cream (here)
Jeans – J Brand '835' in Gray (similar here)
Boots – Hunter Adjustable Wellies in Navy (here)
Snood – A&F (old, similar here and here)
Photos courtesy of Soraya (check out her blog for some amazing style from the UAE!)
Shooting in front of the Chicago Theatre has become something of a tradition for Chicagoans too — I can't tell you how many wedding invitations I receive with a photo of the couple in front of this theater with their names and wedding date on the signage. If you want to shoot at a location that ensures people KNOW you're in good ol' Chicago, than you can't beat this 94-year-old landmark!