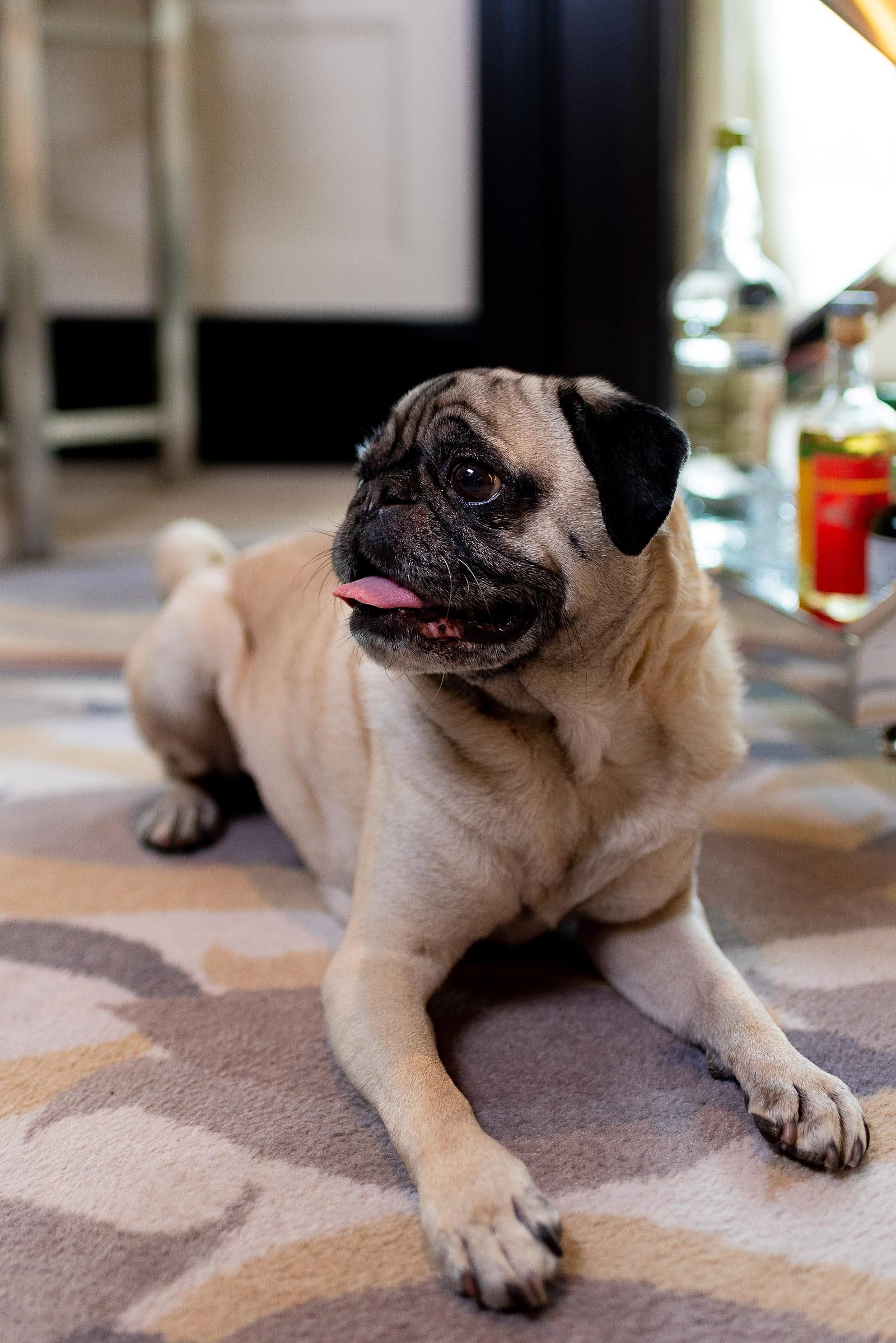 Shortly after I shot with the Peninsula Chicago and Rolls-Royce last month, I headed back for another shoot at their gorgeous hotel.
A completely different kind of shoot.
A commercial shoot for the Peninsula's newest venue Z Bar.
Starring my younger pug, Apollo!
To say I've been waiting for Z Bar for a while would be an understatement. The Peninsula's announced their plans to open a newer, larger bar last summer and I could already tell it was going to be one of Chicago's most exciting 2018 openings. Perched atop the Michigan Avenue Tiffany store, Z Bar will have gorgeous views of the Water Tower, Michigan Avenue, and Lake Michigan beyond.
And since the new bar is opening this June, it's about time to shoot a commercial for the space!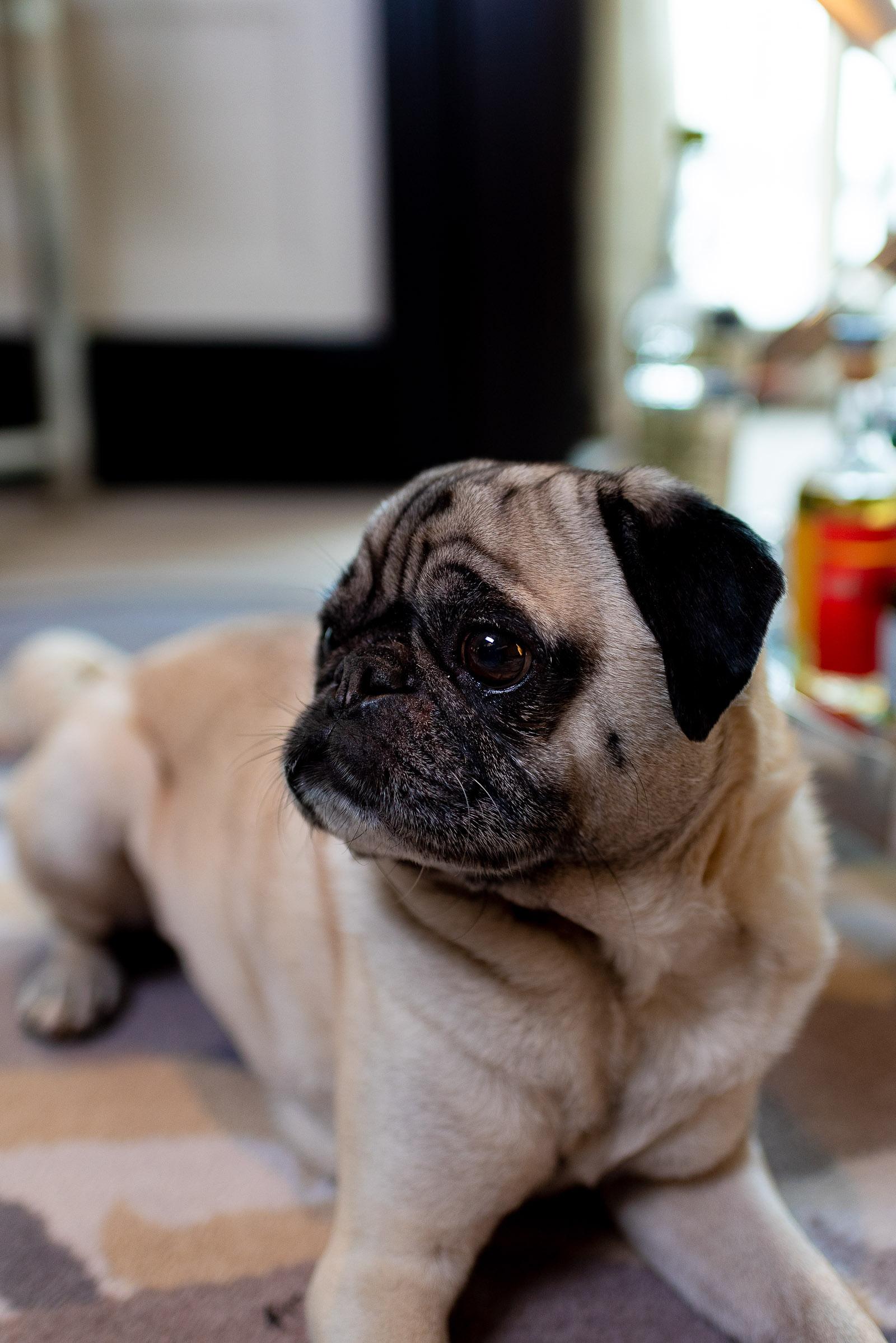 So when the team at the Peninsula (truly one of the best teams I've ever worked with!) asked me if Apollo would like to model for their Z Bar commercial, how could I say no?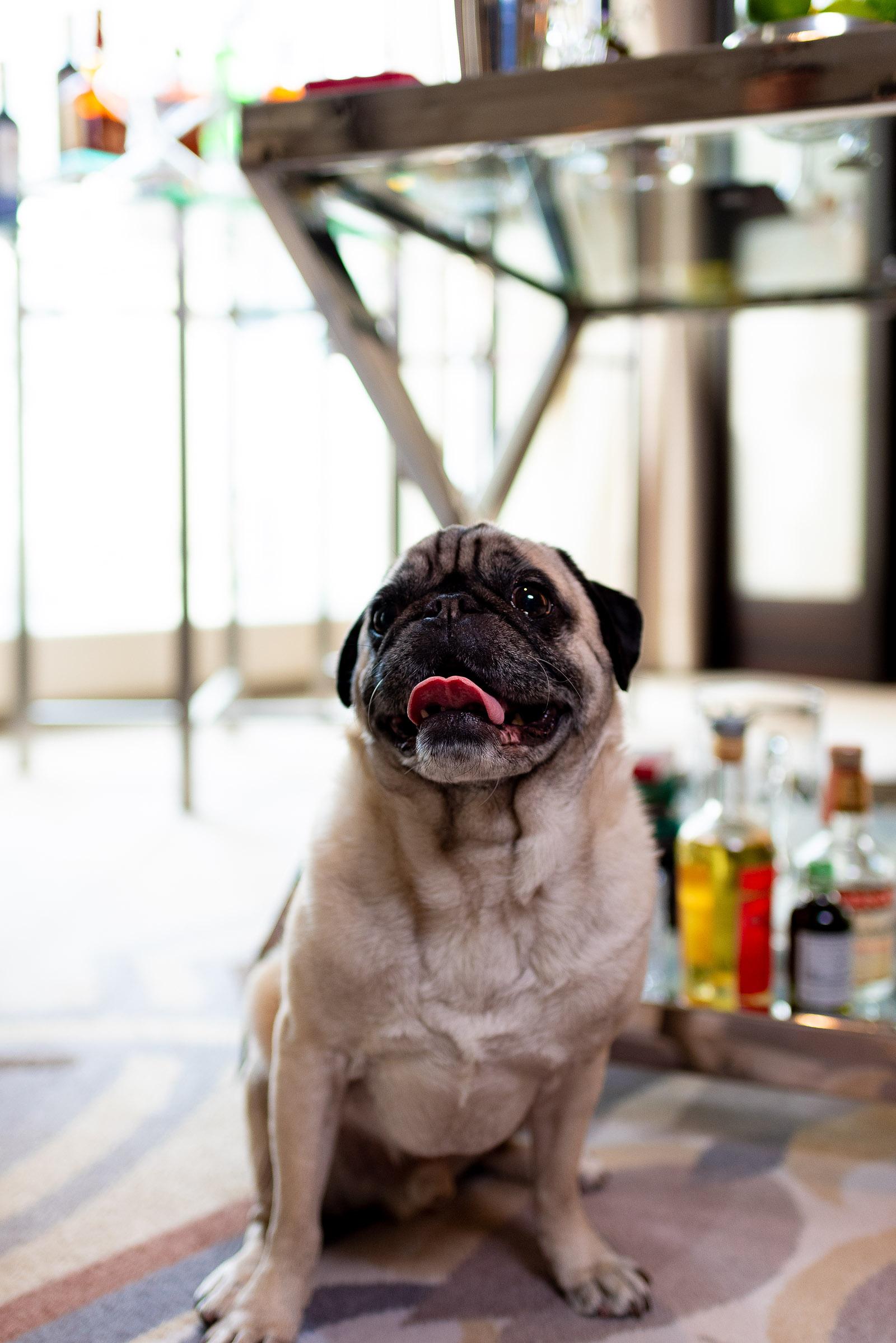 If you know Apollo, then you know this is his jam.
My little pug runt LOVES the spotlight. He craves it like crazy.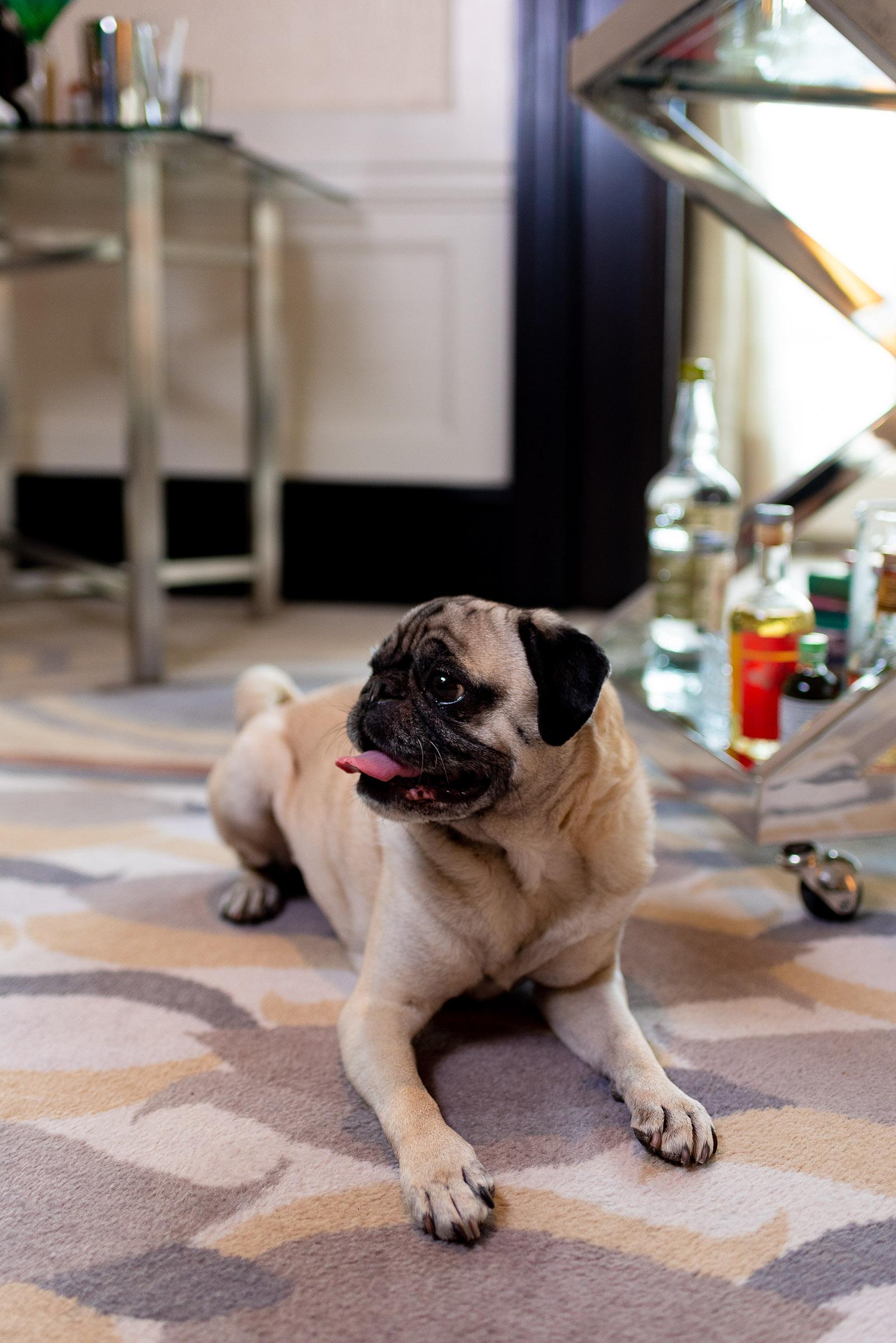 I blame myself since I trained him to model for my Pug Vases very early on but I've never seen a dog crave the camera quite like Apollo.
So when the day for the commercial came, and I locked him in his seat belt with our camera gear in the car, and drove down to the Mag Mile, he was on CLOUD NINE.
And, I am quite biased, but I have to say I think he did a pretty good job modeling…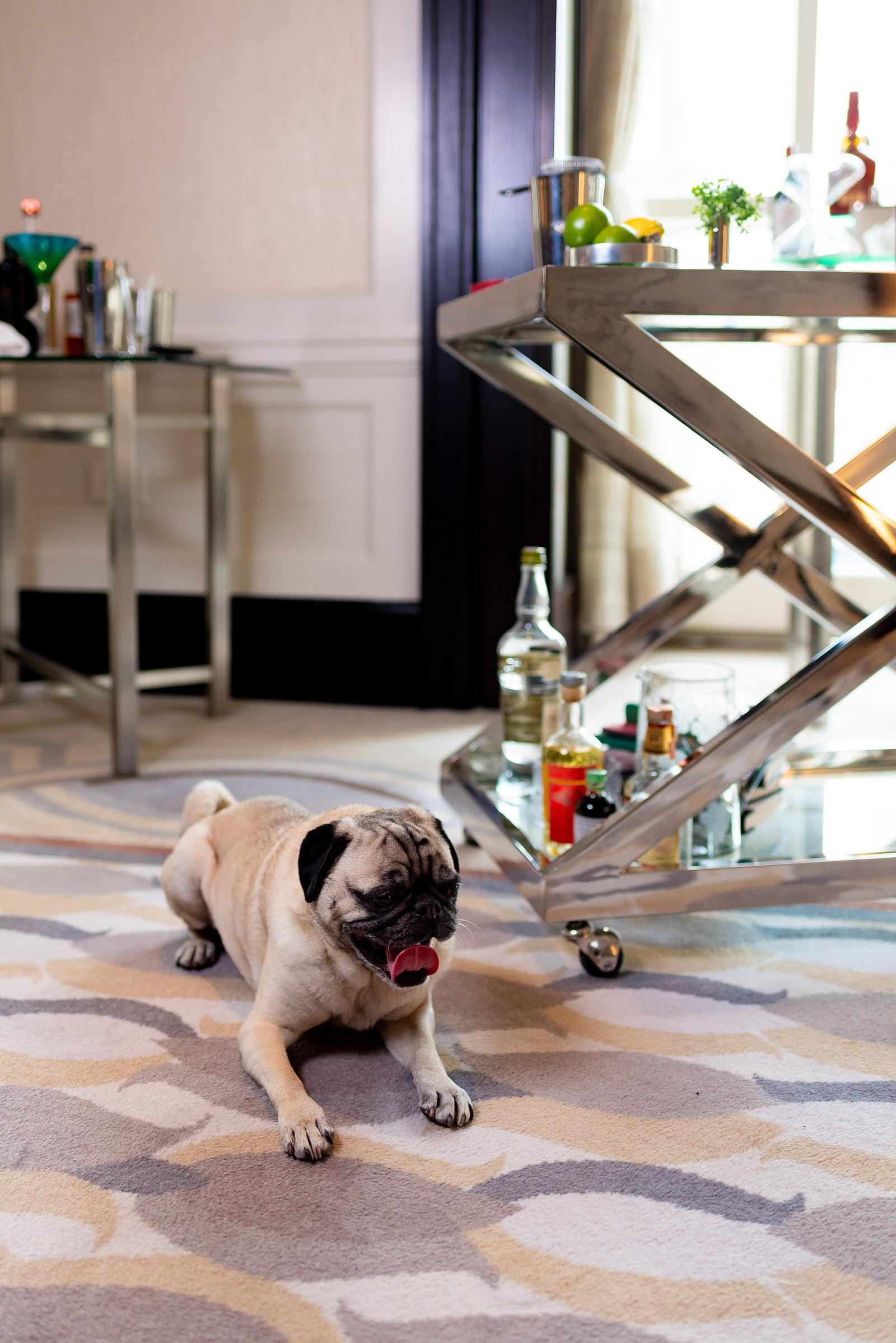 Even though modeling is a lot of hard work…
So without further ado here is Apollo's first commercial (and the exciting teaser for Z Bar):
You can also view the commercial at Z Bar's new website and on the Peninsula's Instagram. And stay tuned for more clips from the shoot leading up to Z Bar's opening!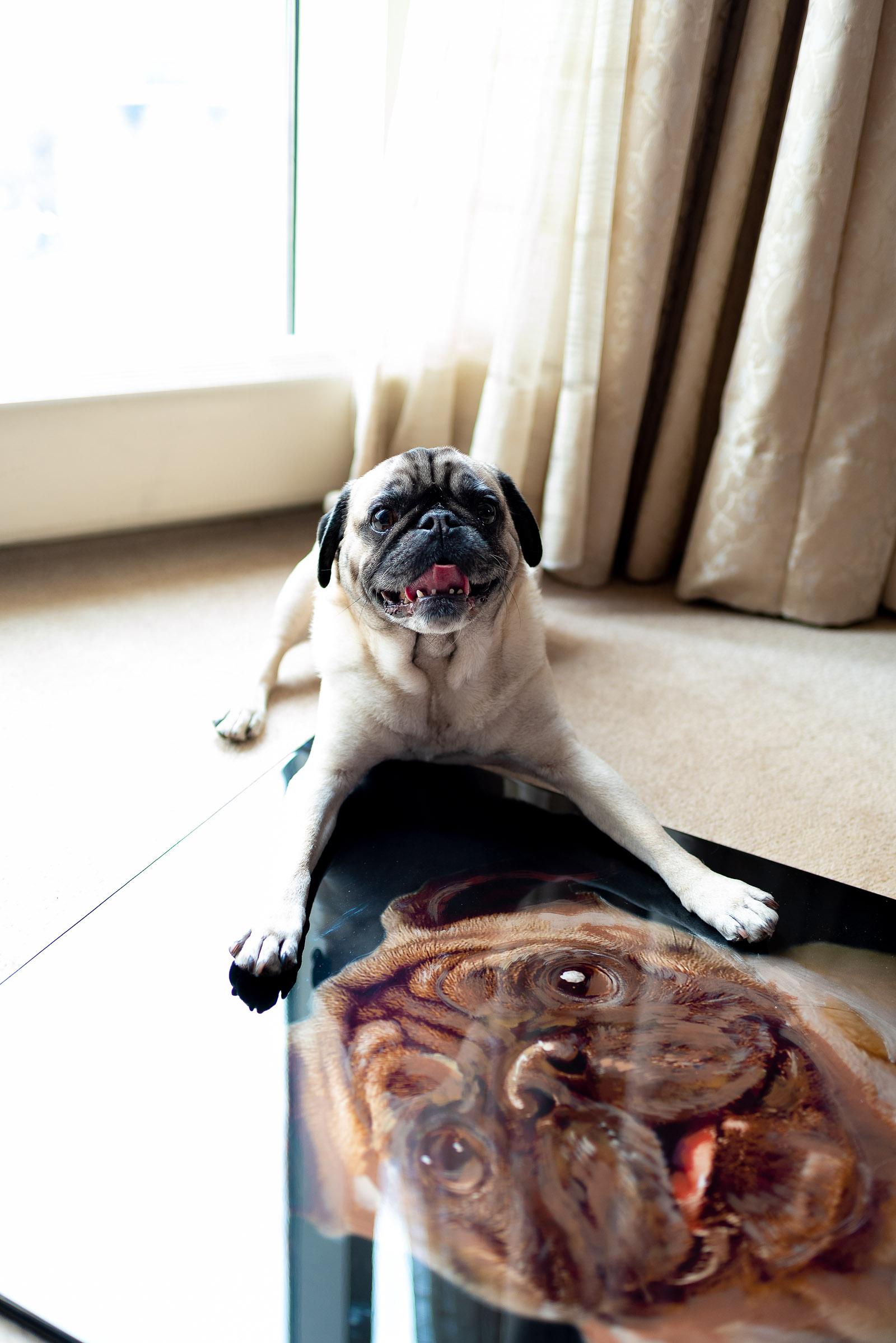 I'll finish this post with one shot of Apollo modeling with his favorite piece of art. You'll be able to see this pug portrait (along with quite a few others) in the Z Bar space starting in June!
(Doesn't that pug painting look JUST like Apollo?)