It's the time of year when Hubby and I only crave soup. When the wind is blustering outside and the damp snow is falling, nothing warms the soul like a steaming bowl of soup. It's practically liquid summer. Especially when the soup has a spicy KICK!
For the last few winters, our "go-to" soup has been this vegetarian black bean. It's hearty, spicy, and filling with endless flavor variations. The refried beans form a surprisingly delicious broth with water, creating the perfect platform for tons of flavor without the meat.
It is Meatless Monday after all!
This recipe is a basic black bean soup but feel free to get really creative with this since it adapts really well to different ingredients.
Not to mention that the bright, summer-y flavors of this soup will battle the worst polar vortex (tested and approved last winter)! One SOUP-Y ticket to paradise please!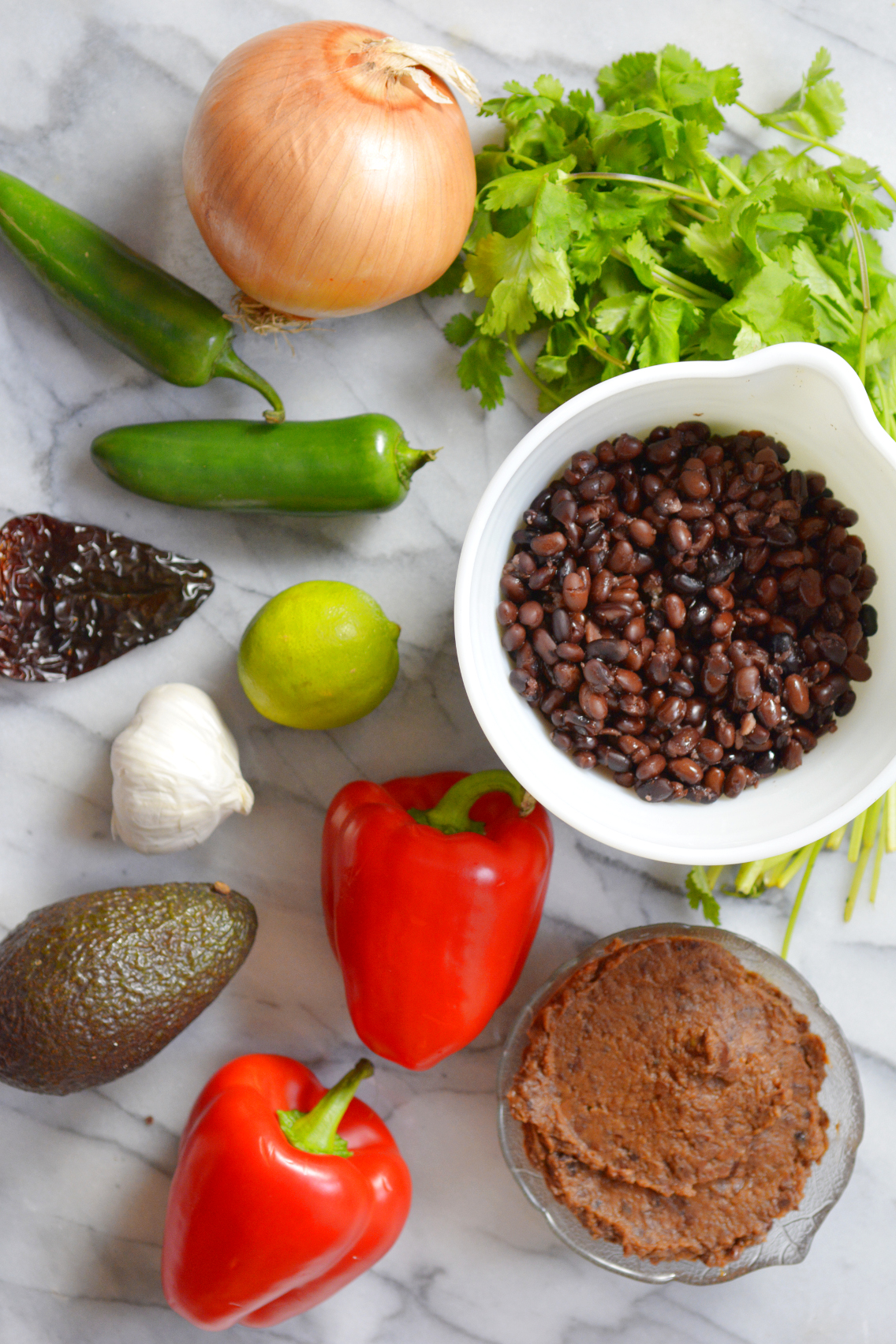 Vegetarian Black Bean Soup
Make 6 – 10 Servings.
1 29oz Can of Black Beans
1 15oz Can of Refried Black Beans
1 Medium Yellow Onion
2 Red Peppers, Diced
1 – 2 Jalapeño Peppers, Diced & Seeds Removed*
2 – 4 Cloves of Garlic, Minced**
Handful of Cilantro
1 Lime
1 Dried Ancho Chile, Chopped
2 Tbsp Olive Oil
Salt & Pepper
Water
2 Tsp Ground Cumin
1 Tsp Chipotle Chili Pepper
1 Avocado
Heat olive oil on medium in a large dutch oven (I used my favorite) on the stove top. Add minced garlic and saute for a minute or so until fragrant. Add onions and cook until softened, about five minutes. Next, add the red peppers, jalapeños and chopped ancho chile and cook for an additional five minutes.
**Take a minute to breath in the delicious kitchen fragrance**
Once the onions and peppers have softened, sprinkle them with the cumin and chipotle chili pepper. Next add the salt and pepper (to taste) and stir. Then add the black beans and refried black beans. Fill the empty 15oz can with water and add that to the soup too. If the soup is still very thick, add more water to reach the desired consistency (I actually added a little too much water to mine so aim for a slightly thicker soup than pictured).
Bring to a low boil then reduce heat and simmer for 20 minutes (BUT the longer the better, as with most soups — I let mine simmer for an hour).
Five minutes before you are ready to serve the soup, add the chopped cilantro and allow to simmer further. Serve soup with sliced fresh avocado and lime wedges.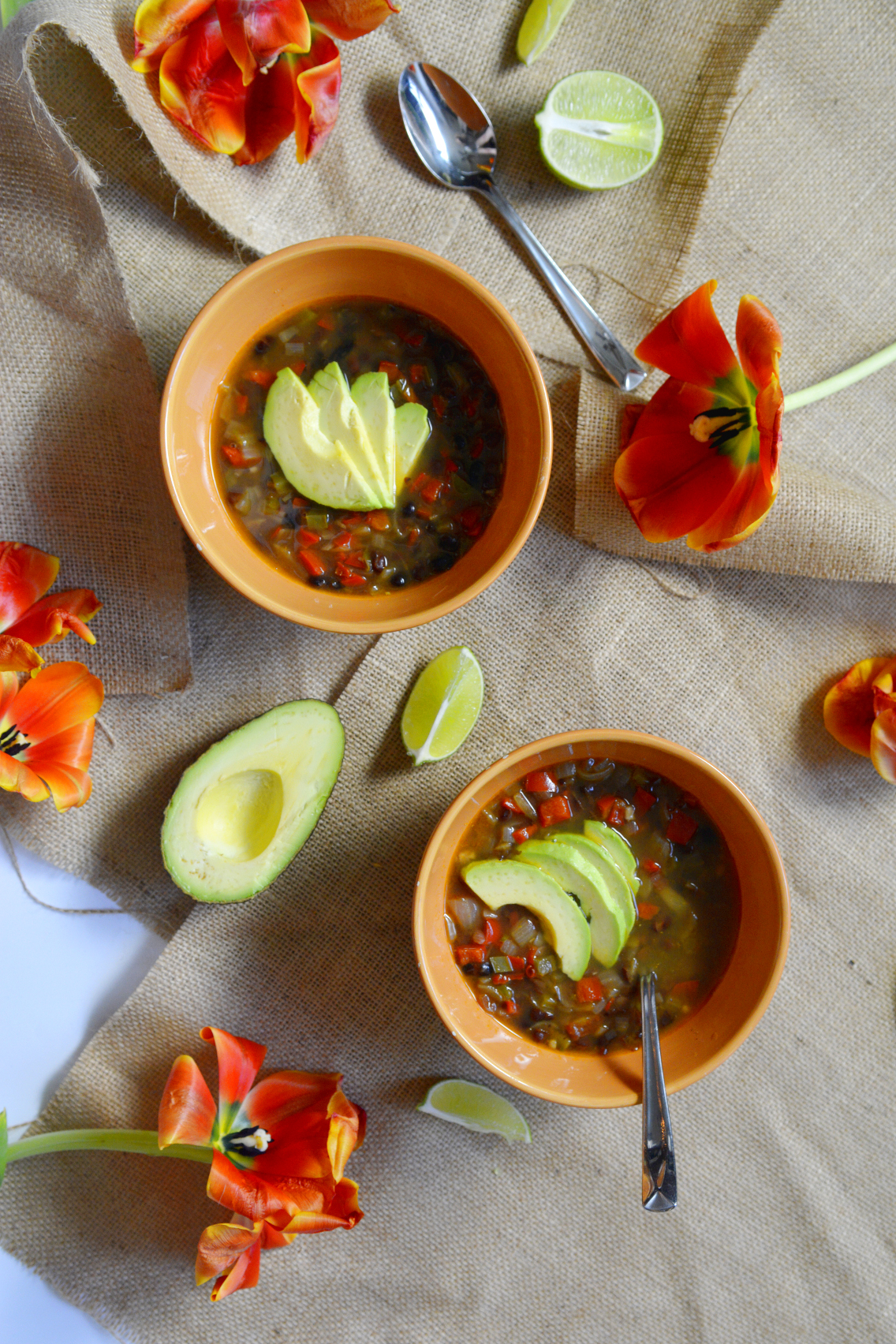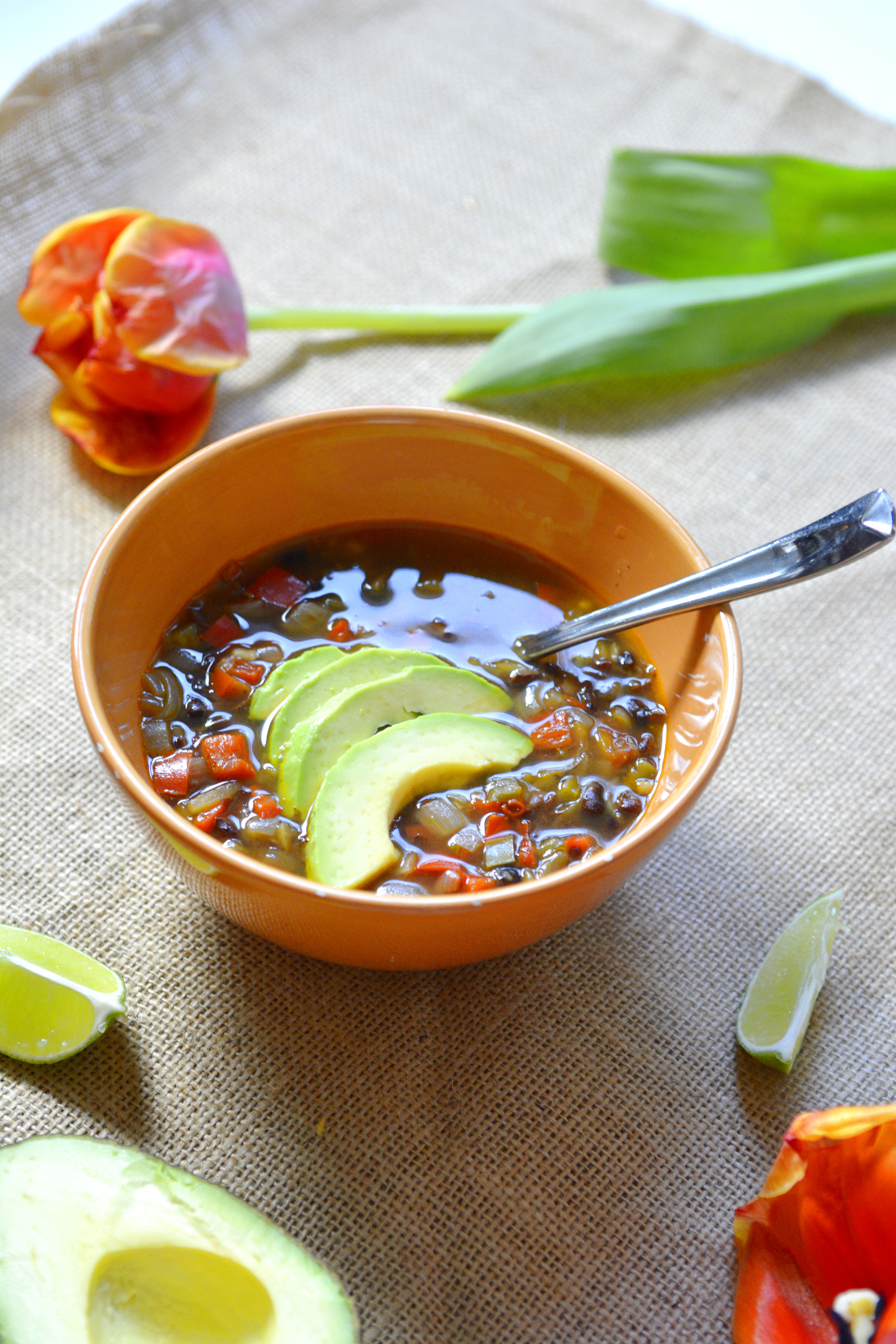 This makes for a spicy, summery soup to combat the winter chills. It's serious, but not over-whelmingly spicy kick will wake you out of winter hibernation!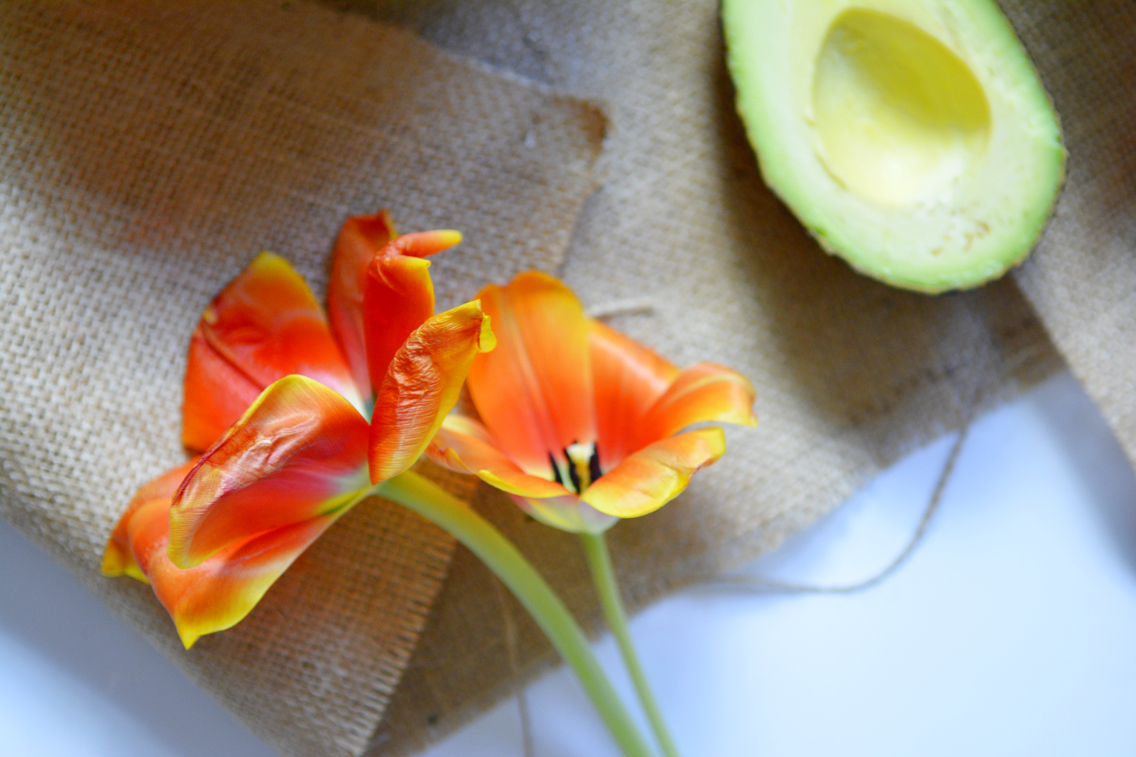 Best when consumed with a generous squeeze of lime!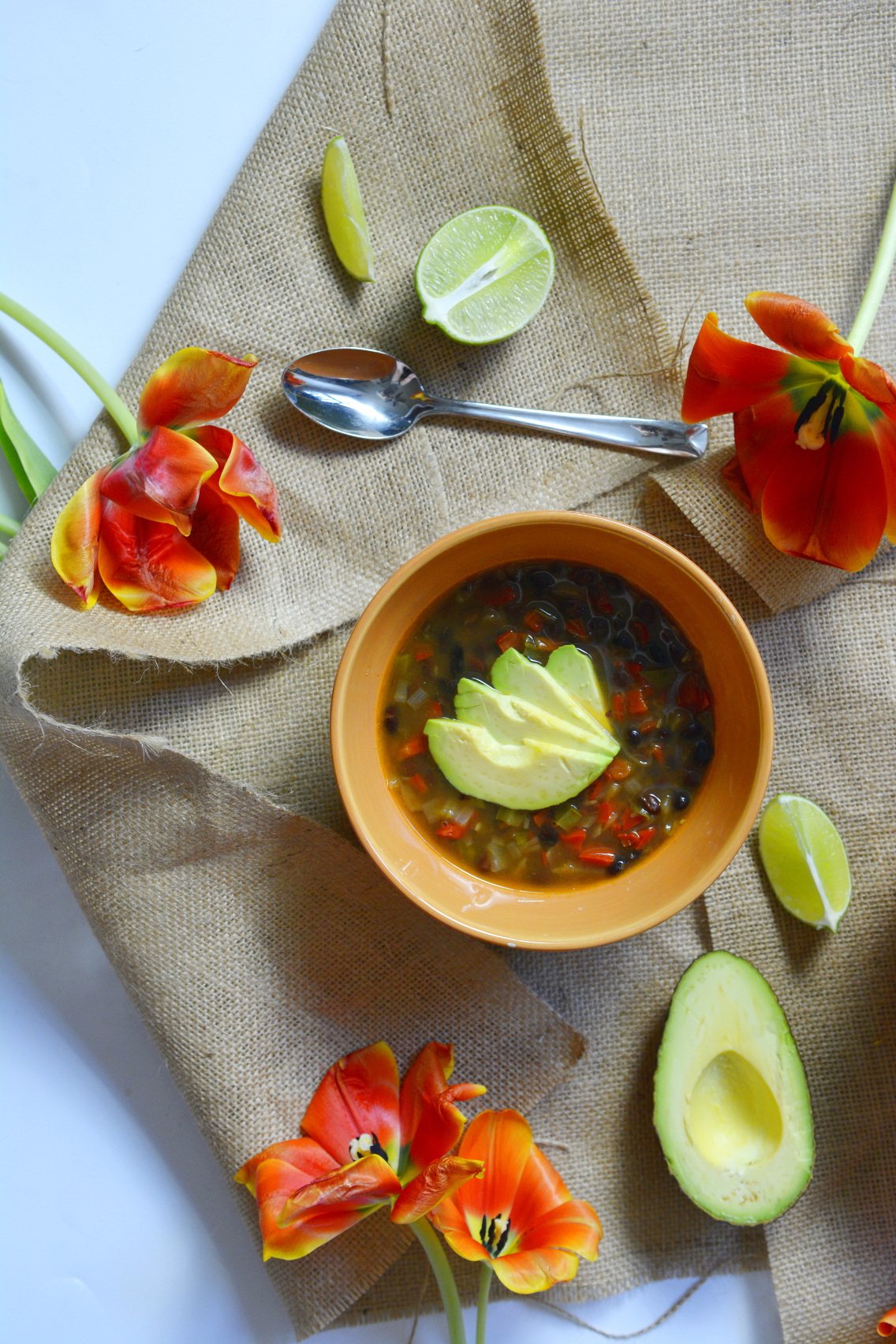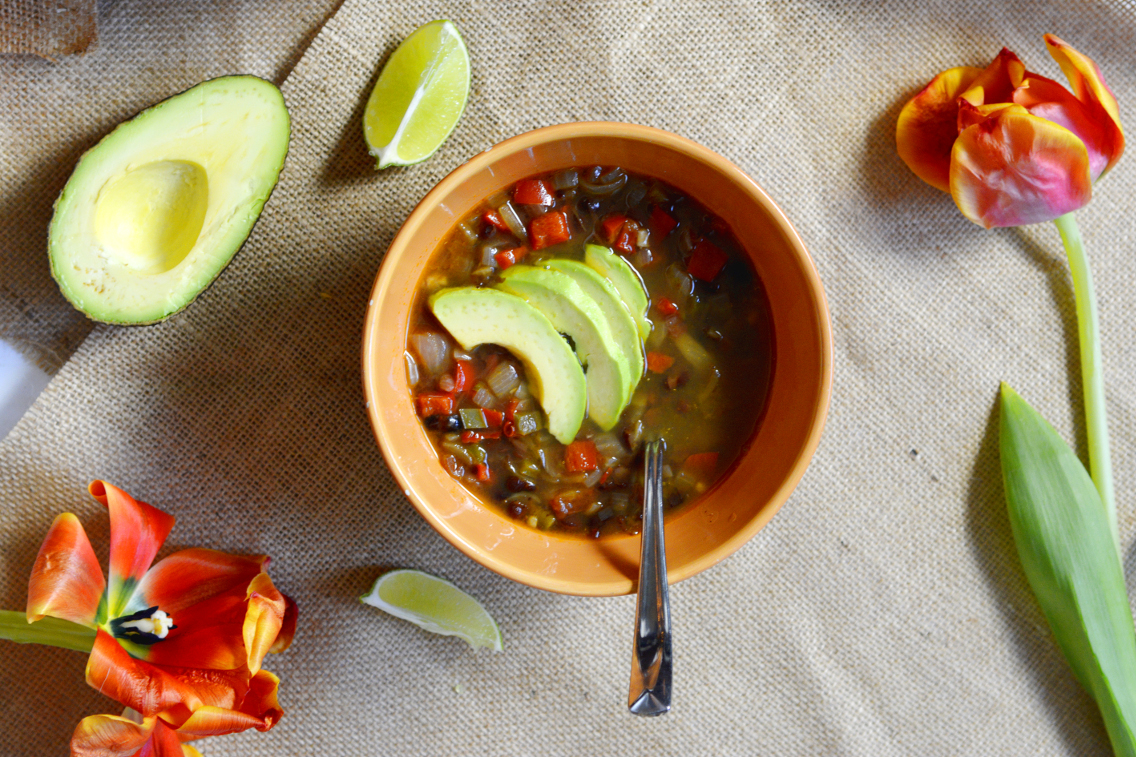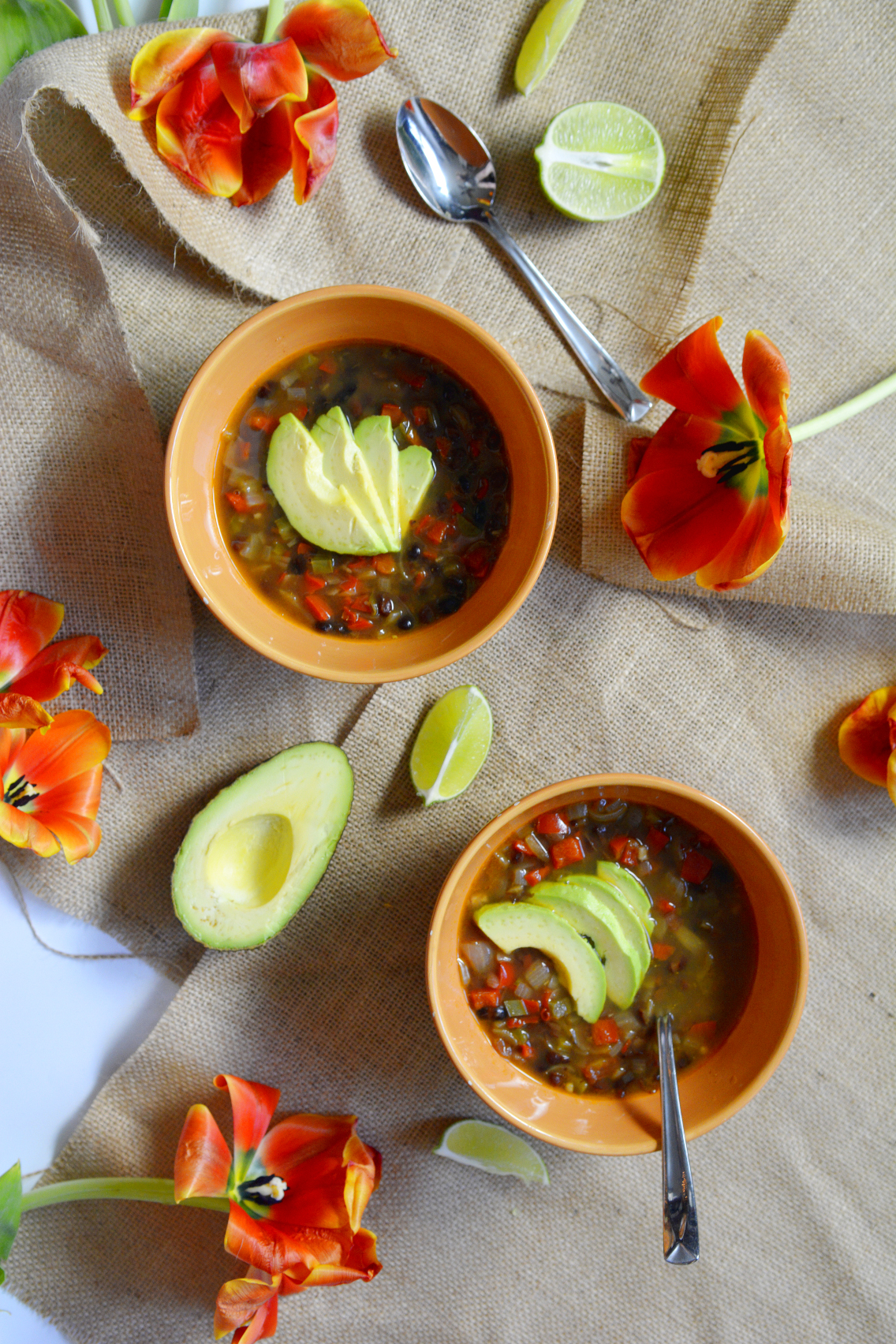 Be sure to tag your photos with the #SedBona hashtag so I can drool over them!