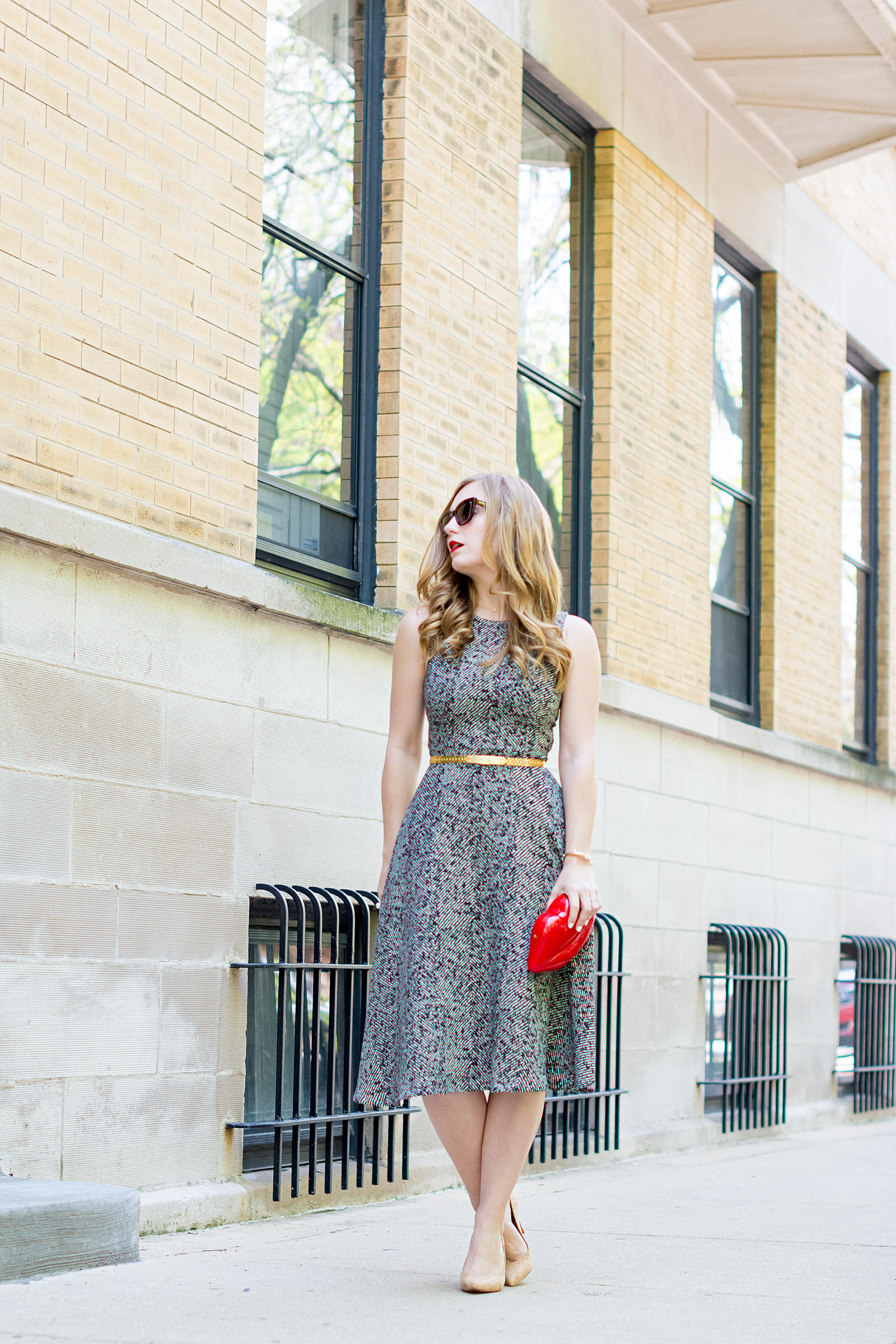 "Style is whatever you want to do, if you can do it with confidence."
— George Clinton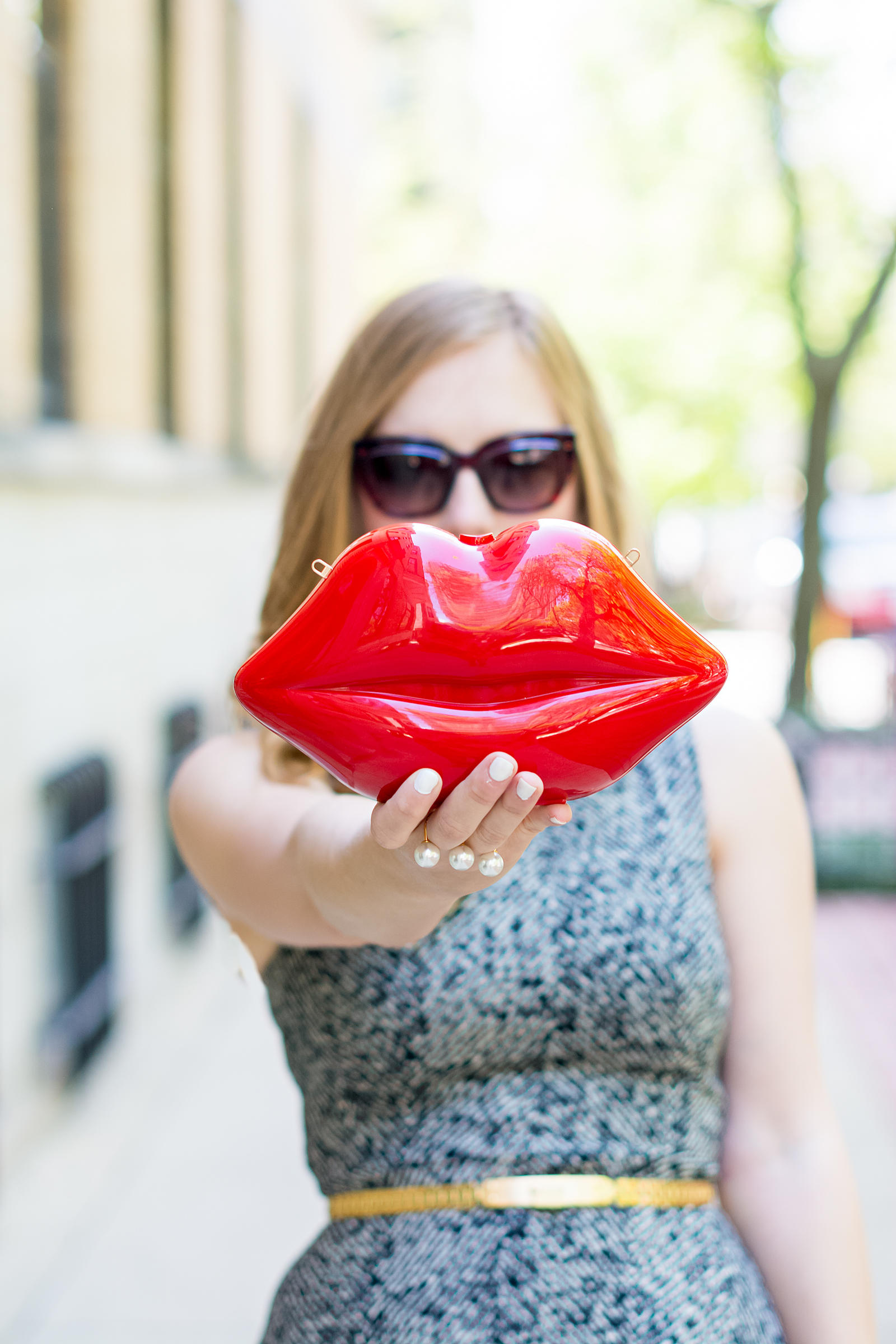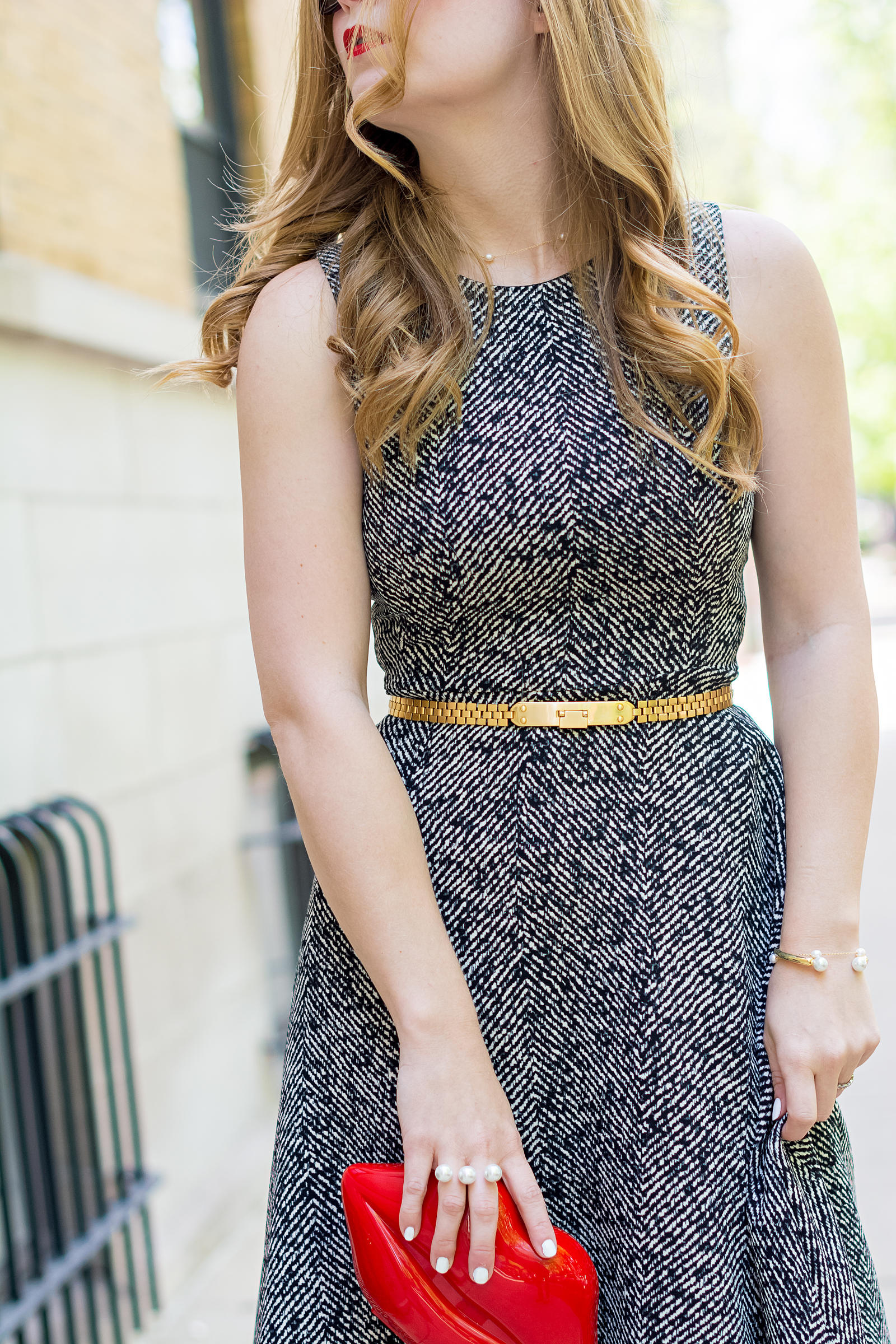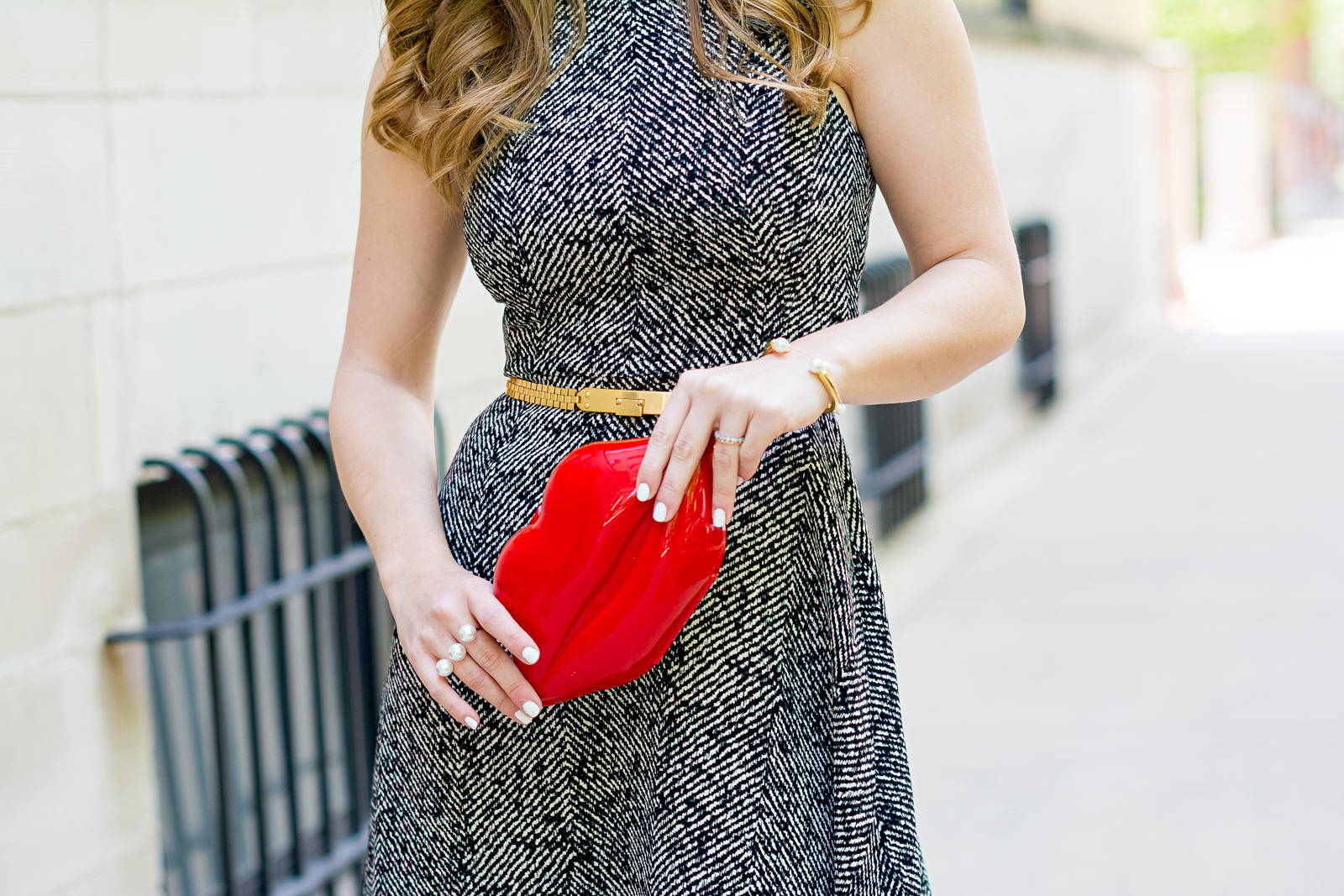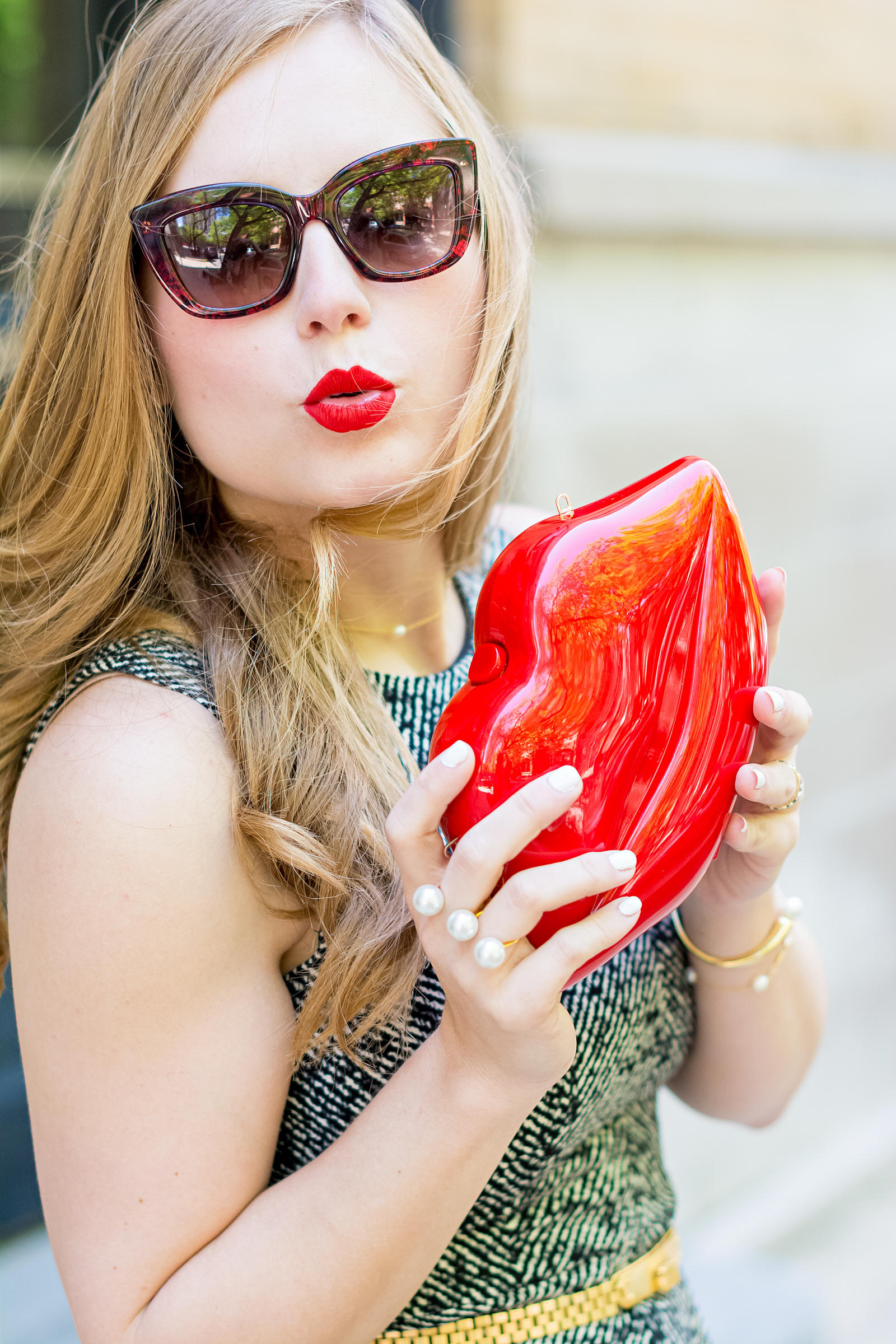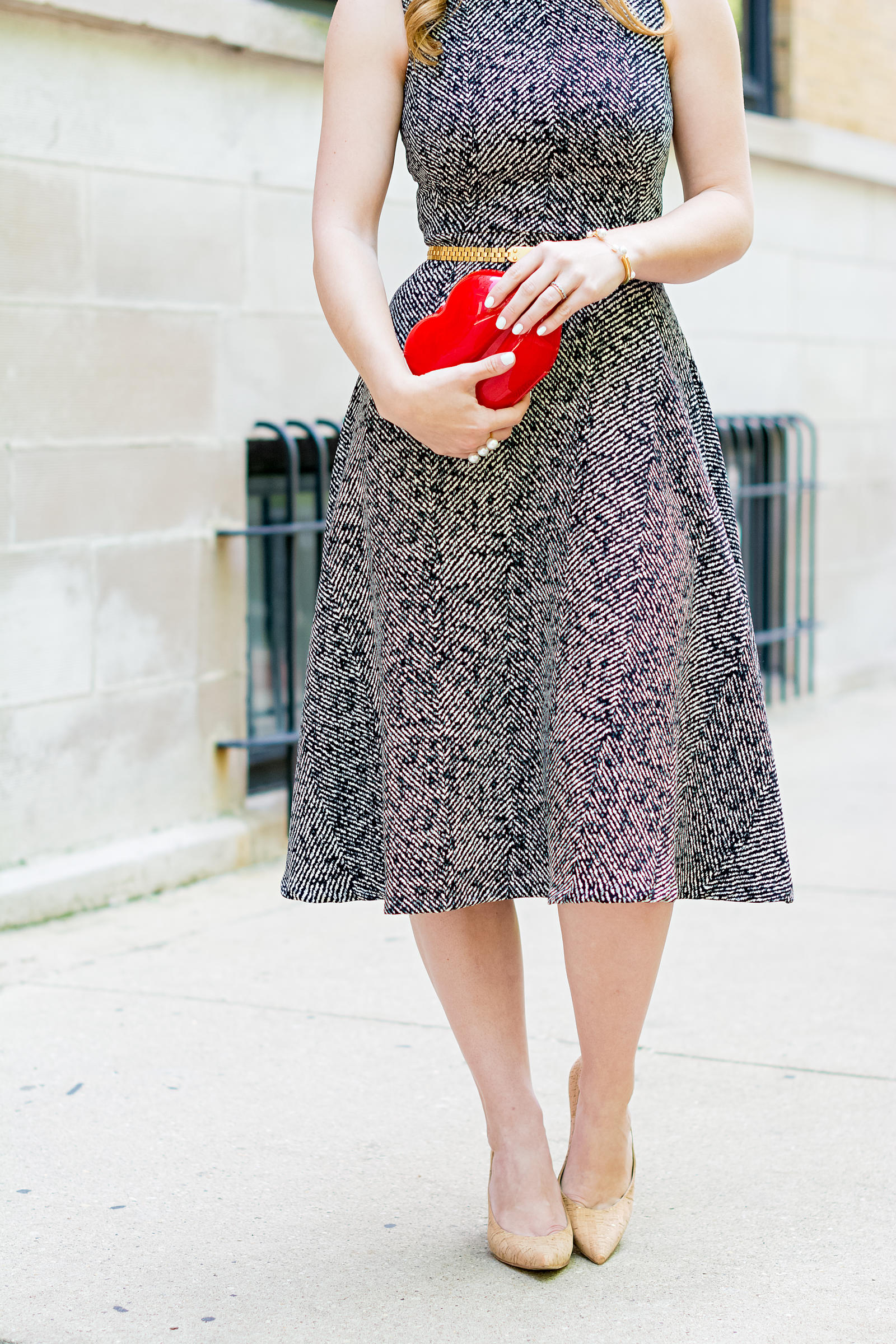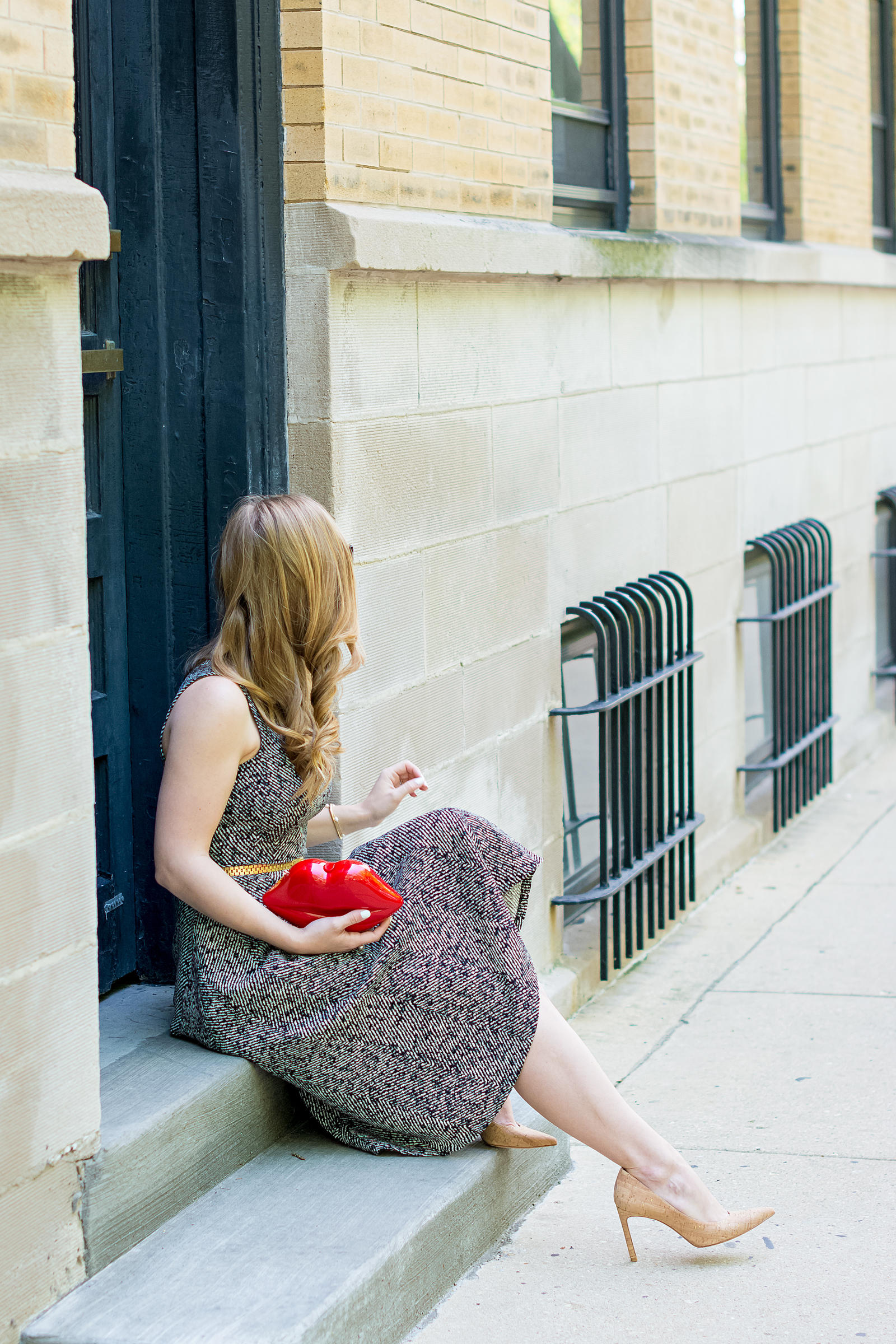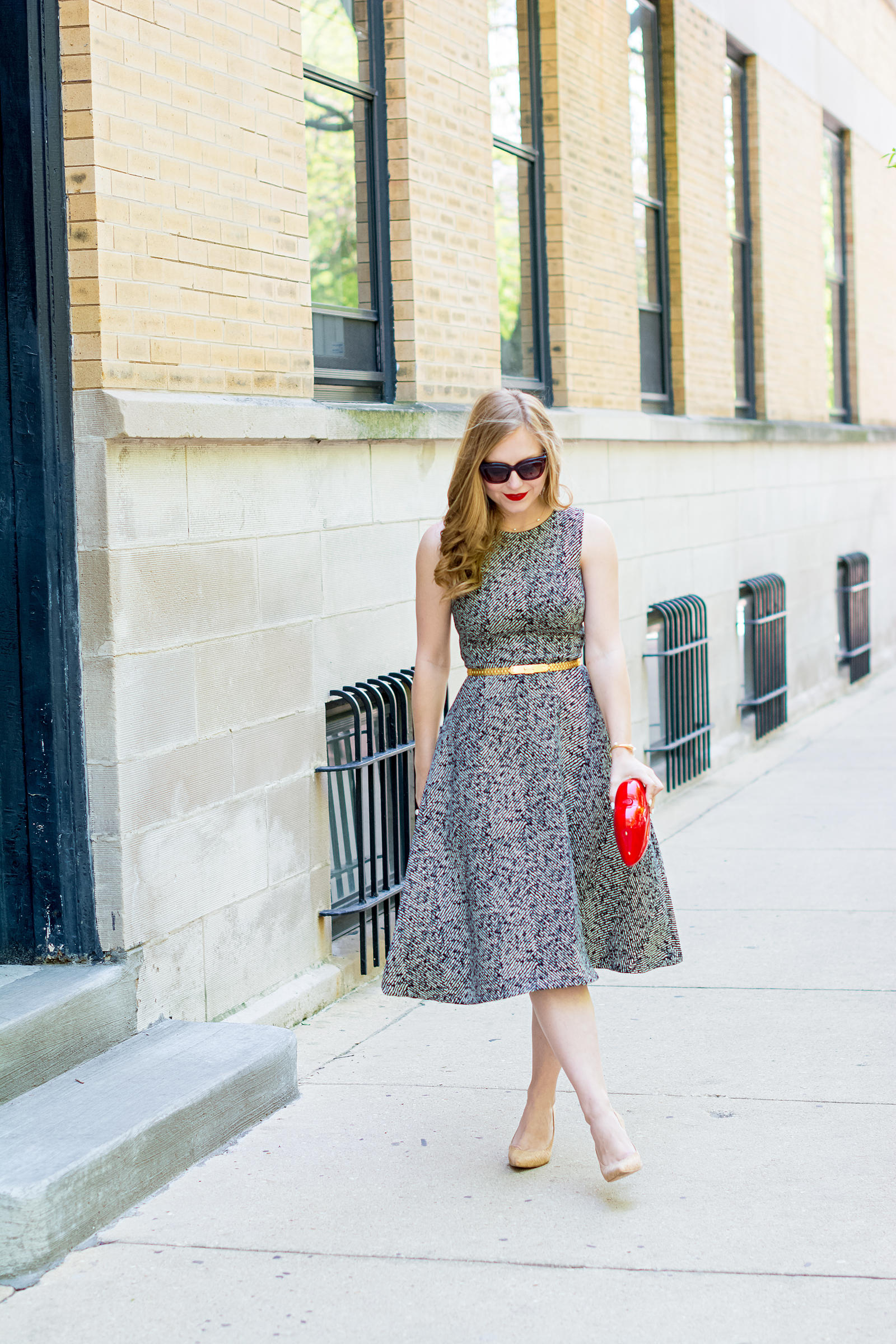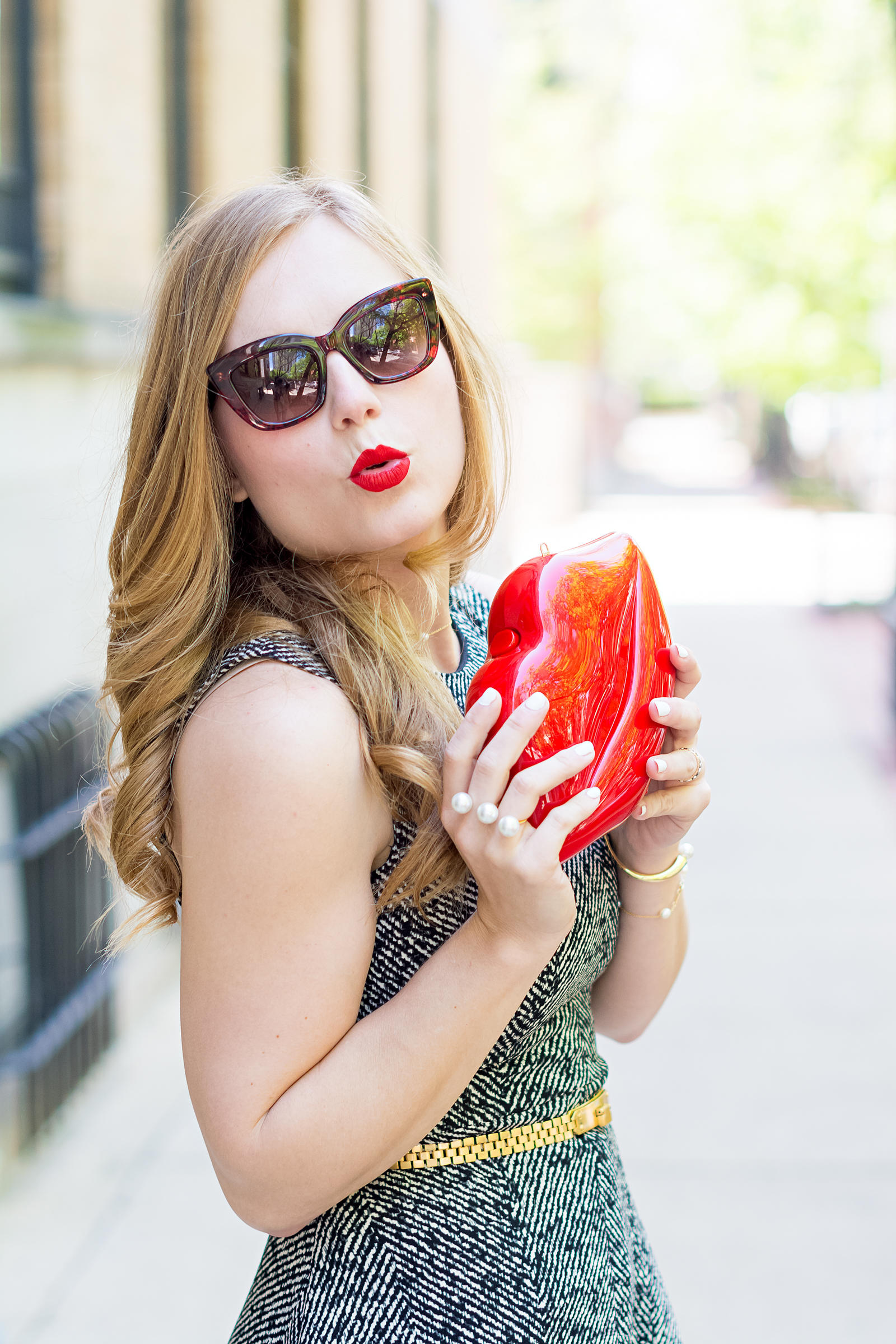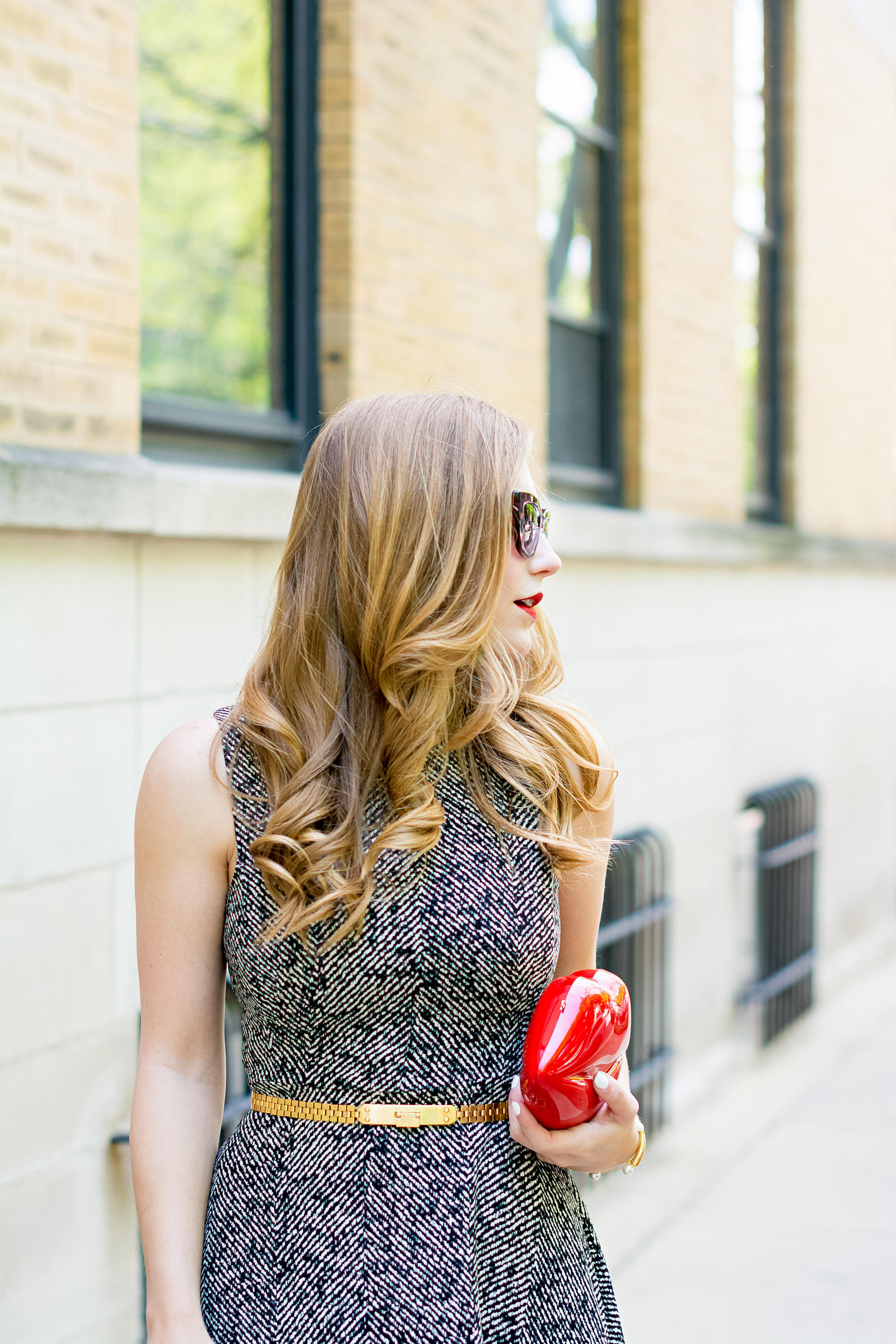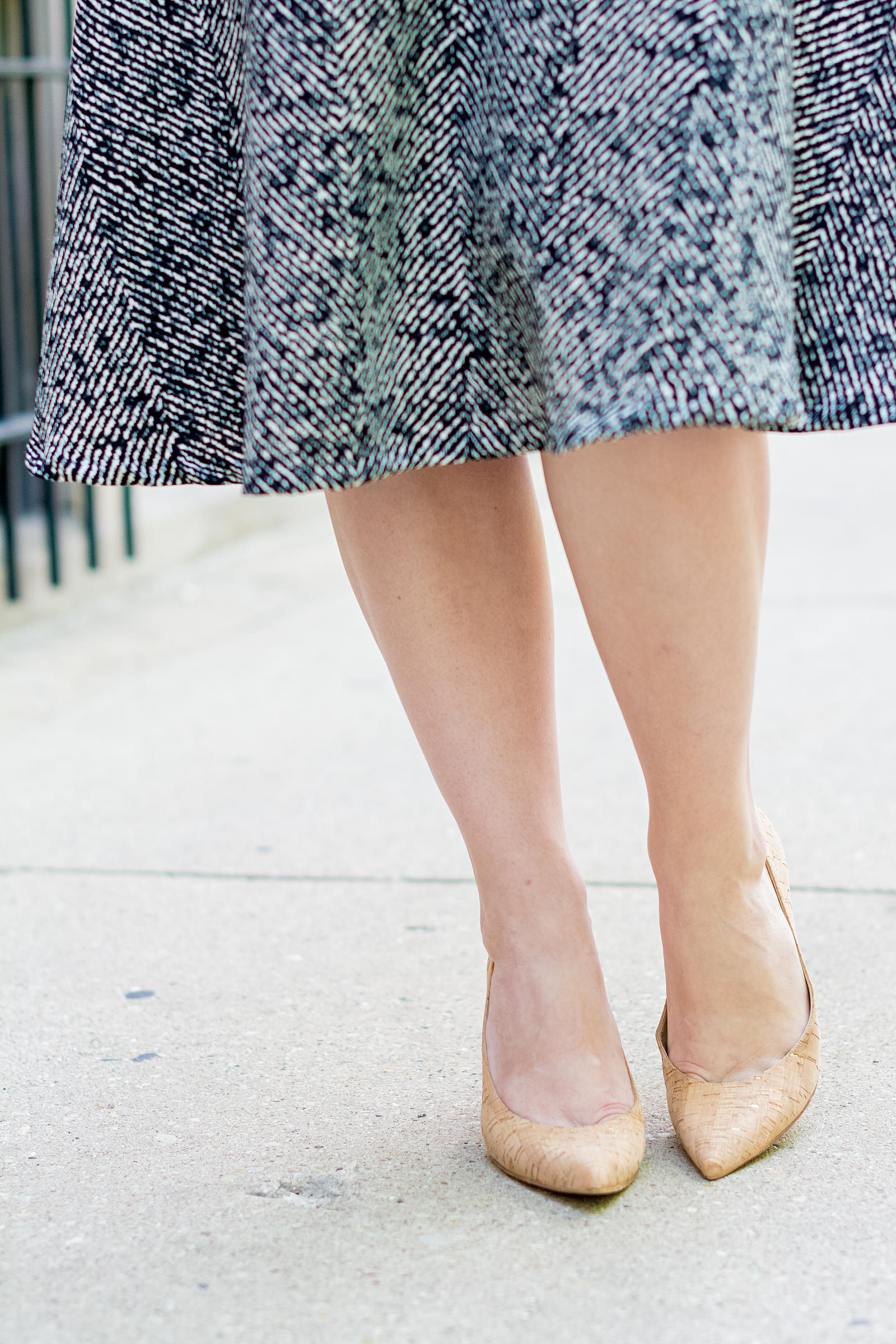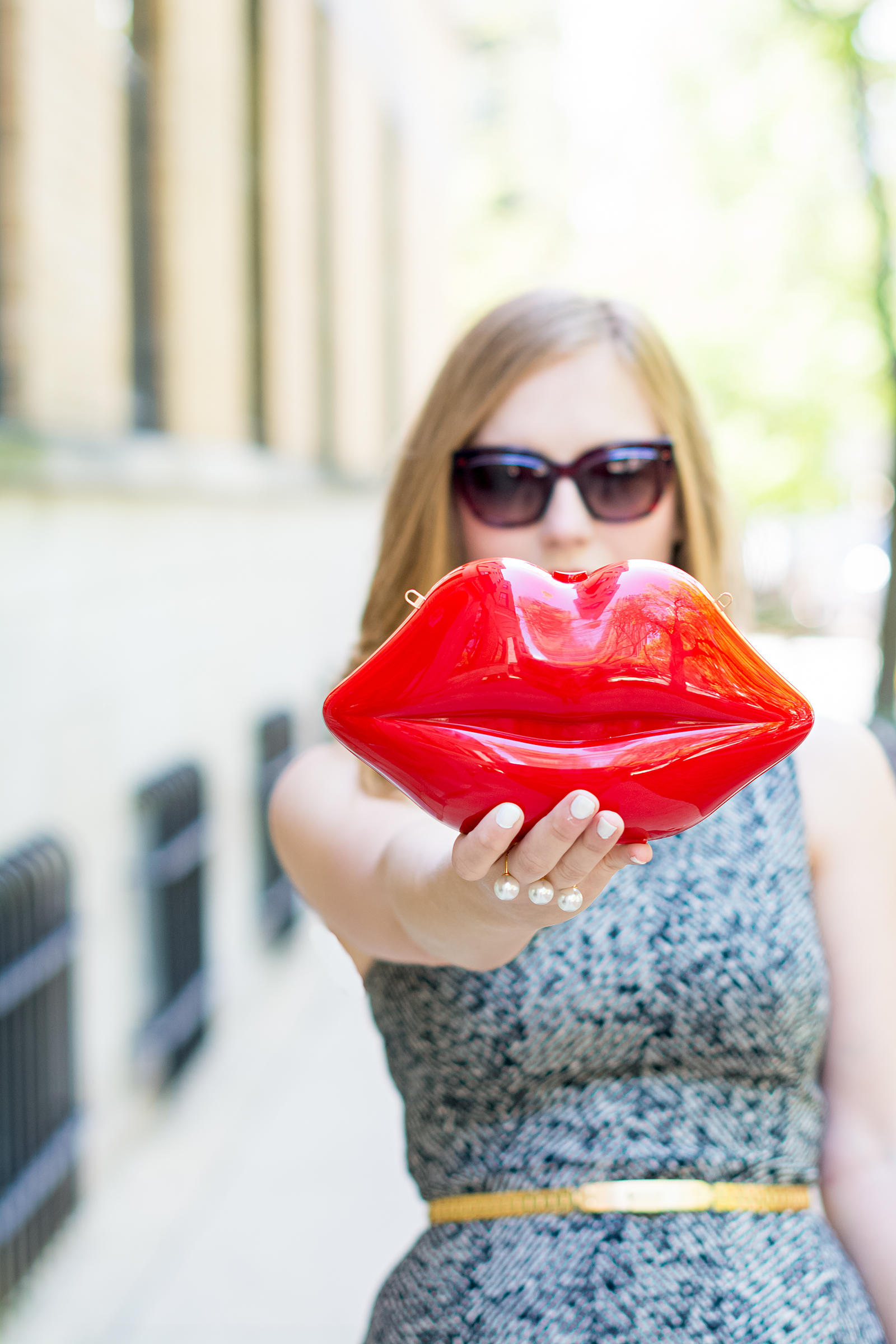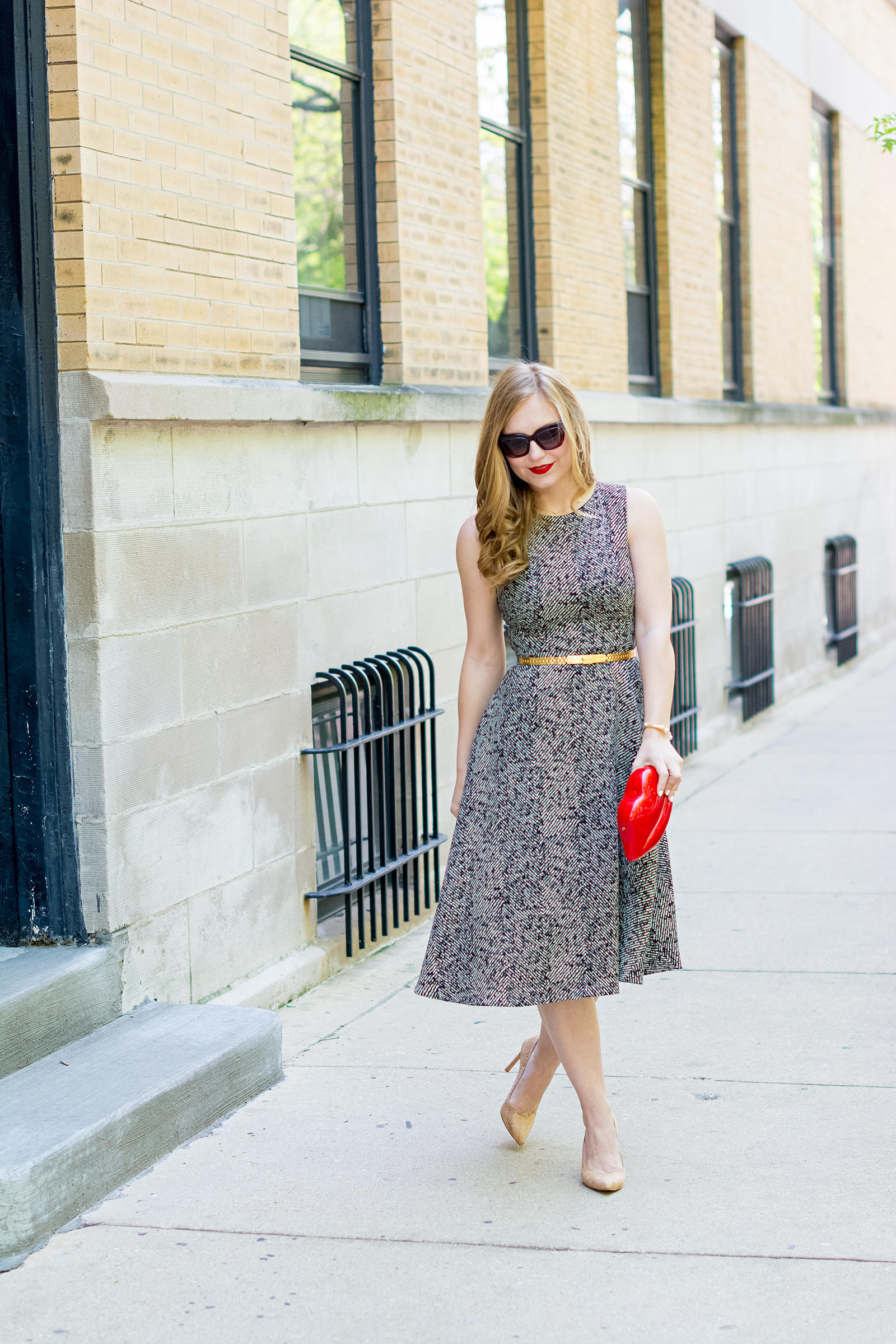 SHOP THE LOOK:
Dress – Zara (similar: 1 / 2) || Pumps – Stuart Weitzman 'Heist' || Clutch – c/o T & J Designs || Belt – Reiss (similar) || Sunglasses – Valentino || Jewelry – Noir Jewelry Ring & Bracelet, Tiffany & Co Bracelet || Lips – Stila in 'Beso'
Photos courtesy of blogger Heidi
I remember in high school I had NO idea what my "style" was. I tried out everything (including a VERY black gothic phase, sigh), copying what other girls were wearing with little regard for my true personal style. I was confused and experimentational — aren't we all in high school? But I remember arriving at college with a determination to not only discover who I was as a person, but to discover what styles best suited my personality and body type. And over the years I feel like I've really managed to not only hone in on my own personal style but to embrace it confidently.
Really confidently.
As in I know my personal style so well I almost never indulge in fashion trends (I highly doubt you'll EVER see this hourglass figure in flatforms or a backless dress, for example) and I can almost always tell what items will work for me and which ones won't before I try them on. It's exhilarating to have such strong confidence in my personal style after my horrid experiments in high school.
Do you struggle with style confidence? It's a surprisingly powerful skill to learn — the more confident you are in your style, the more confidence you project as a person (its simple psychology) — but can be tricky to figure out. So today I'm sharing the strategies that helped me the most when it came to building my own style confidence. Hopefully they will prove effective for you too!
5 Ways to Gain Style Confidence
1. Get Inspired
Get to know your personal style through and through! Find inspiration on Instagram and Pinterest. Save ideas to a Style board and page through it before planning an outfit for an event. Look for things that naturally draw you in — listen to that quiet inner voice inside. Don't buy something because you think it'll get you the most compliments or because you think that's what other people expect you to wear. Start with a clean slate and take some time to get to know yourself and your own preferences. Conforming to styles you aren't naturally drawn to can really drag down your confidence. If you like the green velvet blazer, buy the green velvet blazer. You'll wear it with such loving confidence that others WILL come around, I promise you.
2. Practice
Practice being confident in your clothes. If you're nervous about an outfit or an event, practice practice practice! Confidence is a learned skill. Standing in front of the mirror and practicing a confident walk or a fierce stance can suddenly make you realize just HOW fierce and confident you appear to others. It's a great reminder that often our mind plays tricks on us and when we feel low in confidence, sometimes a good strut and better posture convey the opposite to everyone else.
3. Wear Red Lipstick
It's INSTANT charisma and confidence (and my secret trick). Red lipstick is impactful, fun, and glamorous. It can be your armor against low style confidence (I know whenever I'm not sure how to complete an outfit, swiping on red lipstick almost always makes it LOOK complete). Have you found your perfect red lipstick yet? Check out my guide for tips if you haven't!
4. Don't Rely On Photos
We've all been there… we've all picked out a killer outfit for an event, worn it confidently, and then picked it apart piece by piece as we look through the photos of it later, horrified. Since I've been shooting models since I was 15, I think I can confidently tell you that NO camera in the world will ever do a killer outfit enough justice. Much as I love my camera, the human eye is still far more powerful — all those beautiful textures, volumes, and movement you see in your outfit in person get completely lost in translation on camera. Don't be discouraged. A great outfit CAN look good on camera. But let me tell you that several of the outfits I feel most confident in IN person are the sorts of things I'll probably never have the guts to share here because they look so blah on camera. So unless you're stuck shooting 500+ pictures of yourself a week like I am (you lucky thing, you!), wear what makes you feel confident in person and don't be discouraged by a bad photo.
5. Pick a Confidence Color
For me, it's red. Wearing red tells me to put my game face on. Wearing red tells me it's go-time, it's show-time, it's time to roll. It's my action color. My style crutch almost.
Pick out a color that ALWAYS makes you feel more confident than the rest and make it your confidence color. Tell yourself you look DAMN good in it. Say it over and over again. Trick your mind into seeing that color and instantly thinking "Damn I look good in that color" — it works like a psychological weapon for when you really need a confidence boost. A secret psychological weapon that others will read as pure confidence.
What do you do to boost your style confidence?