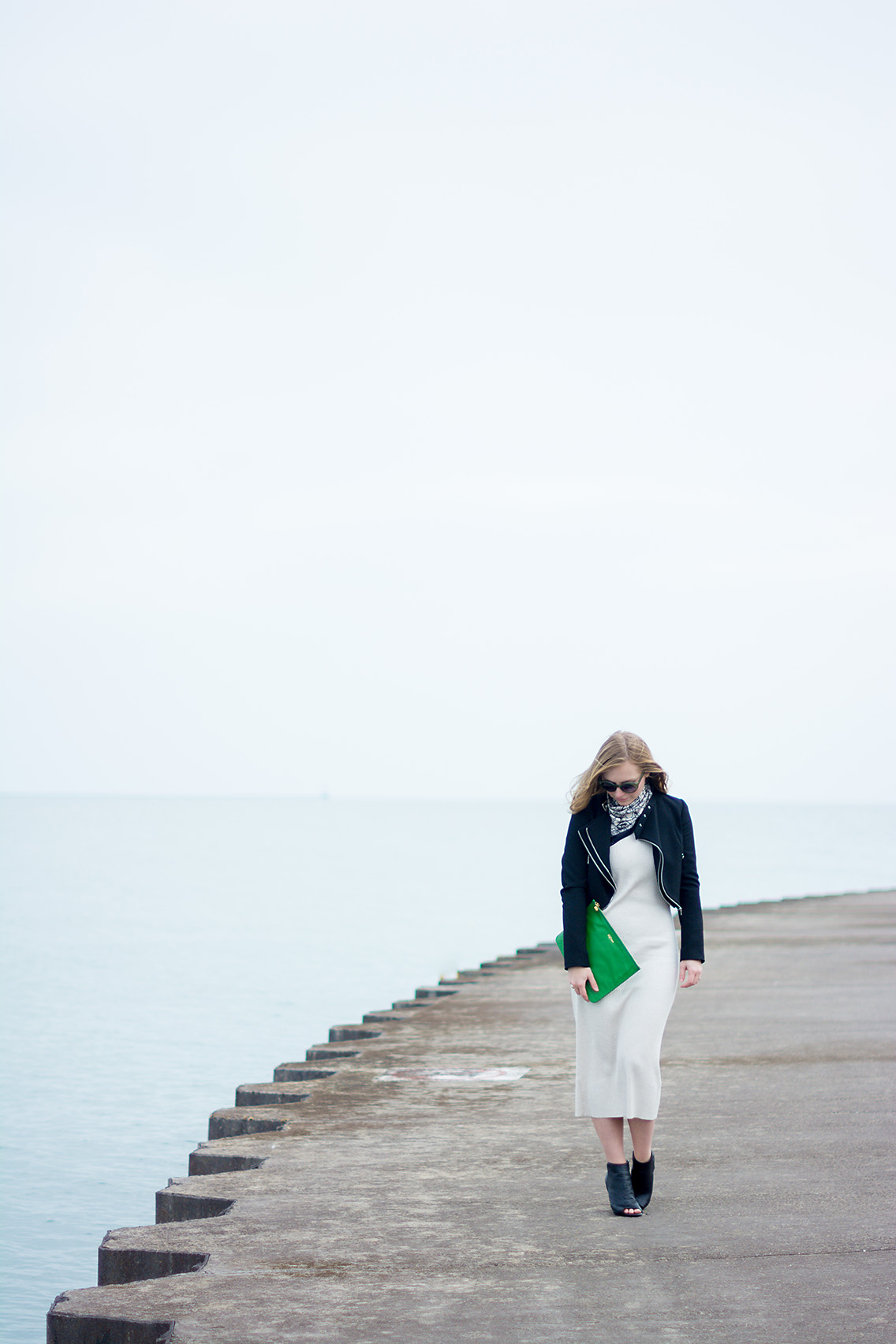 "I want to empower women. I want people to be afraid of the women I dress."
— Alexander McQueen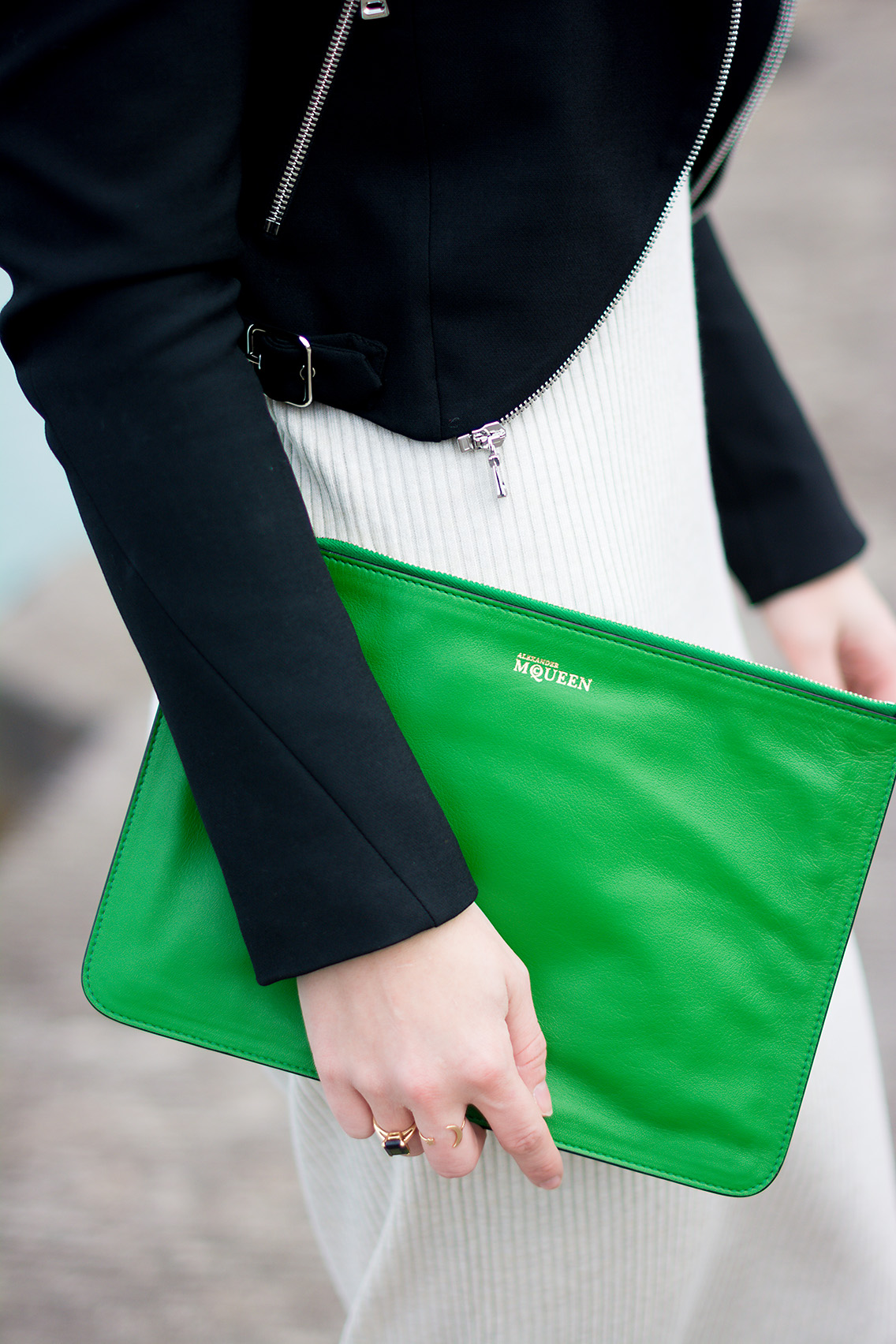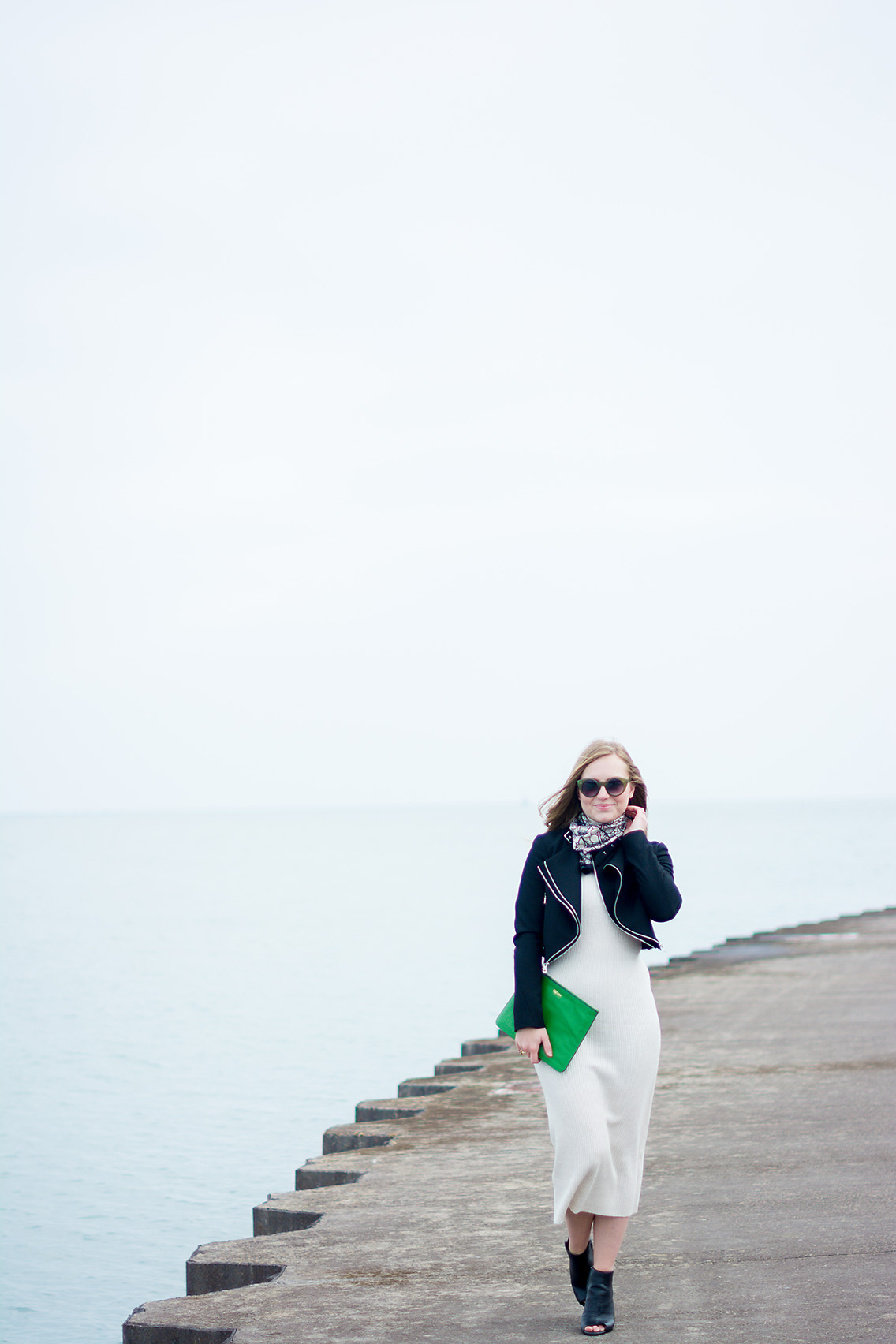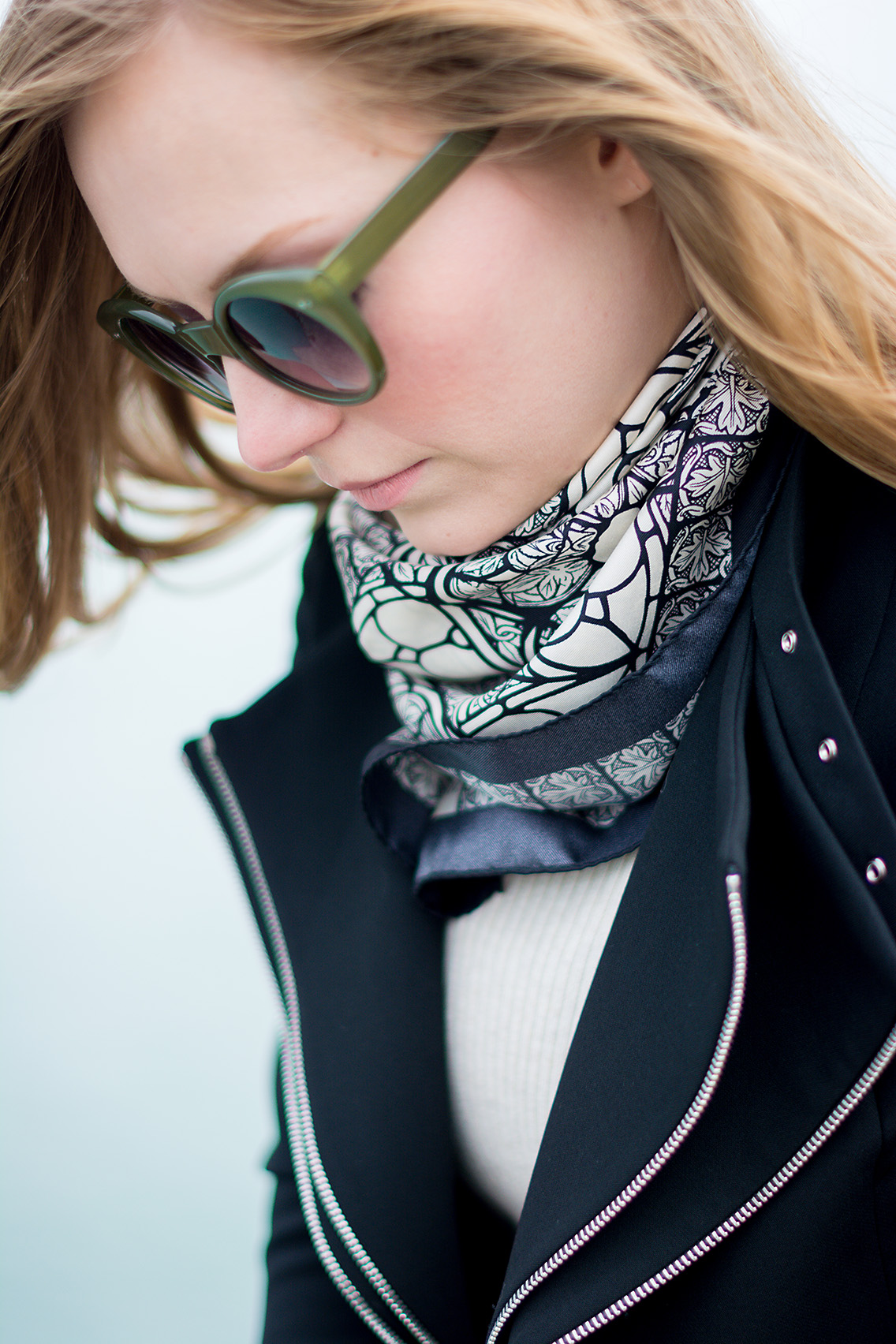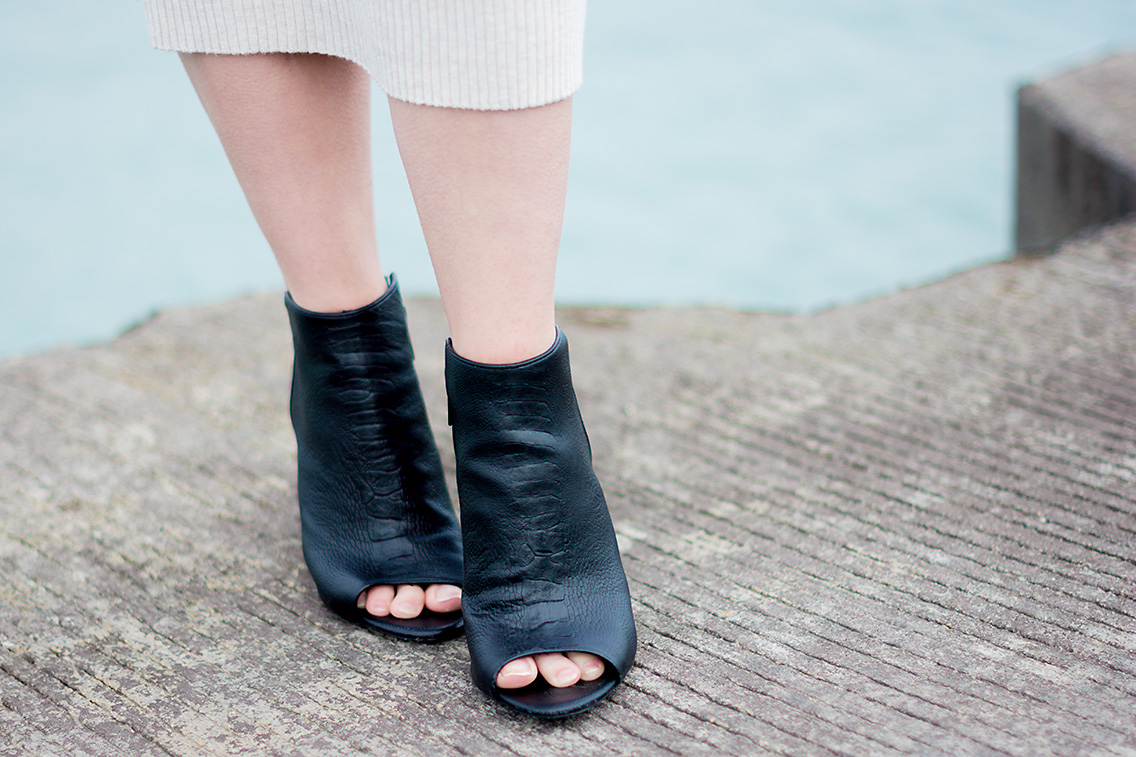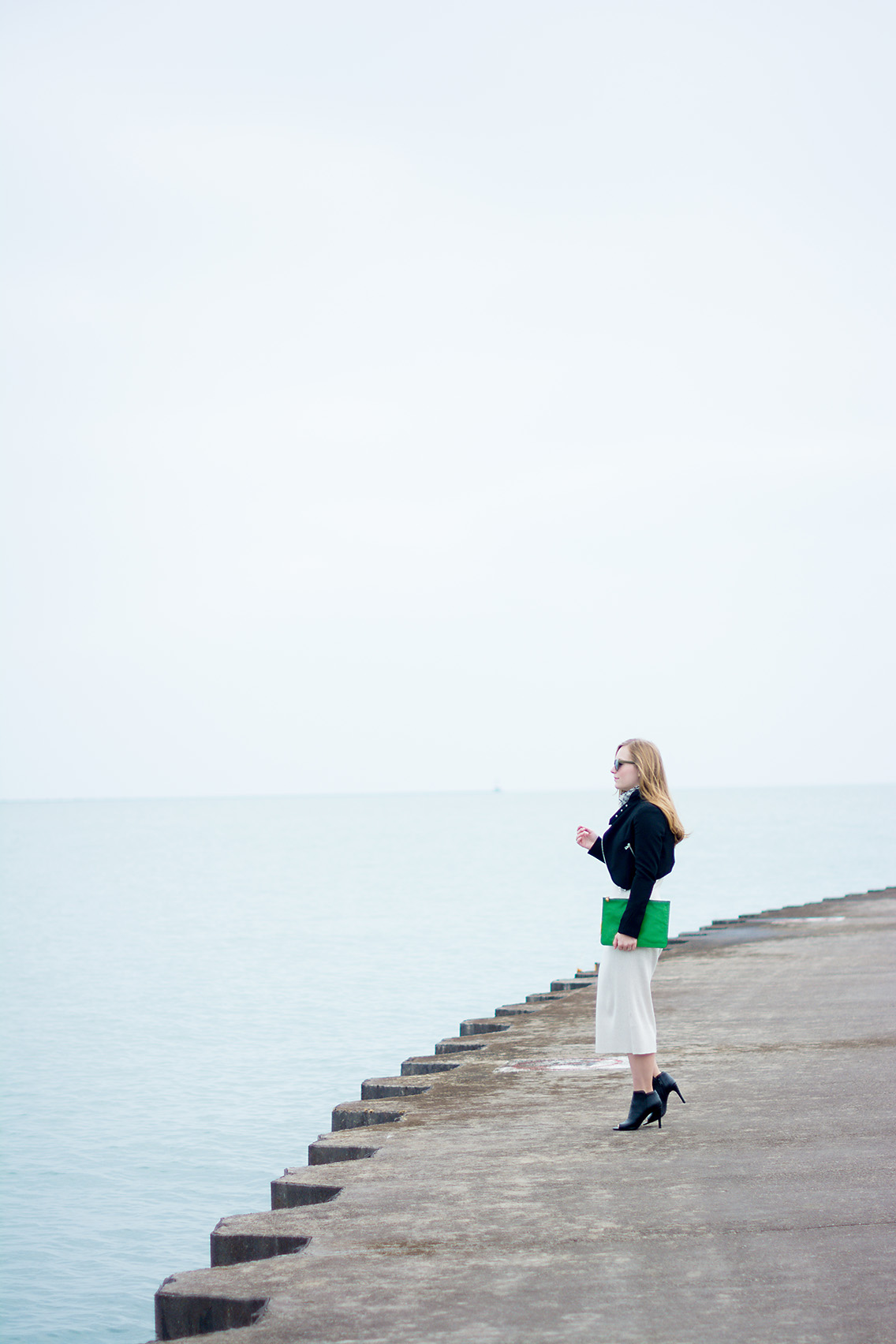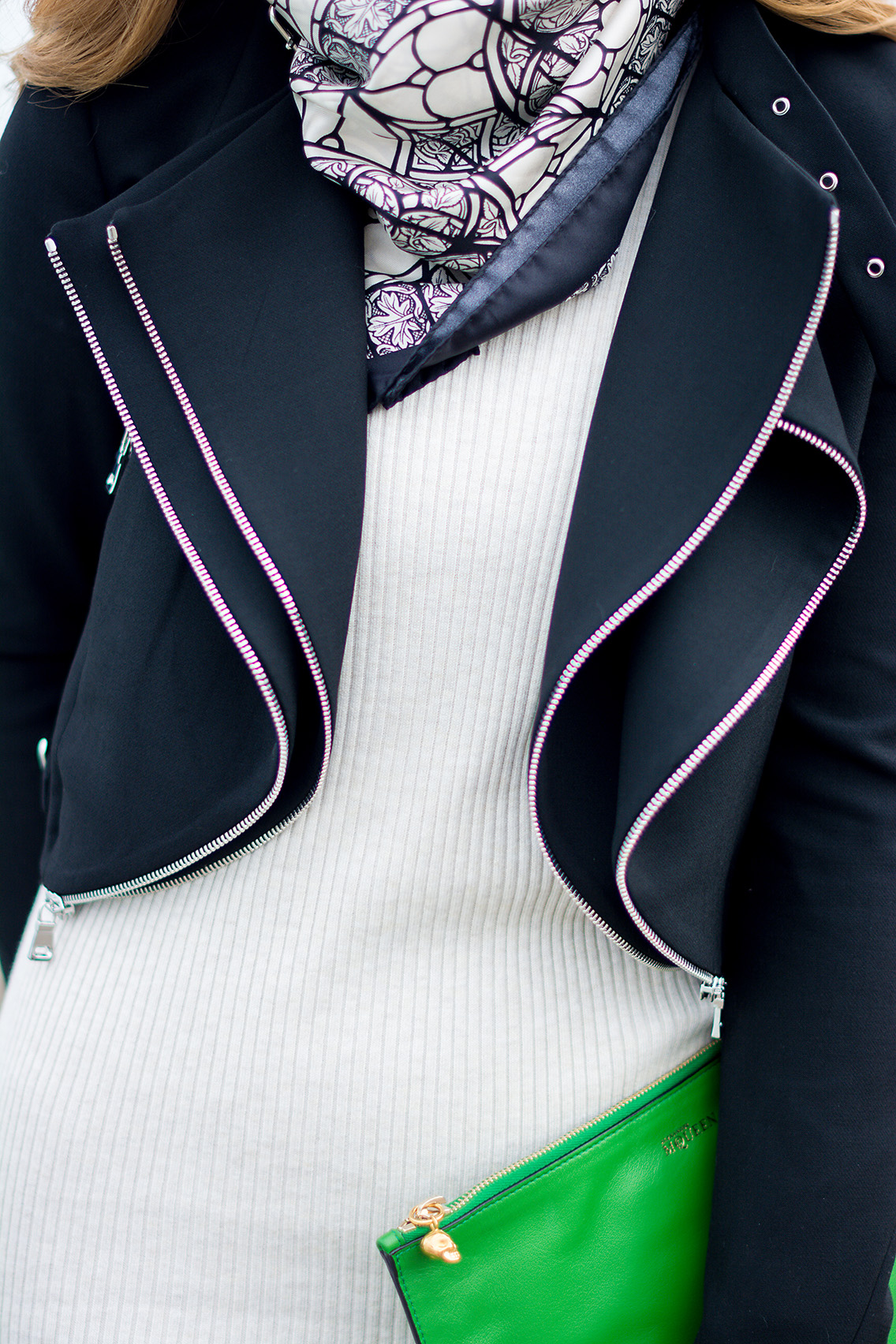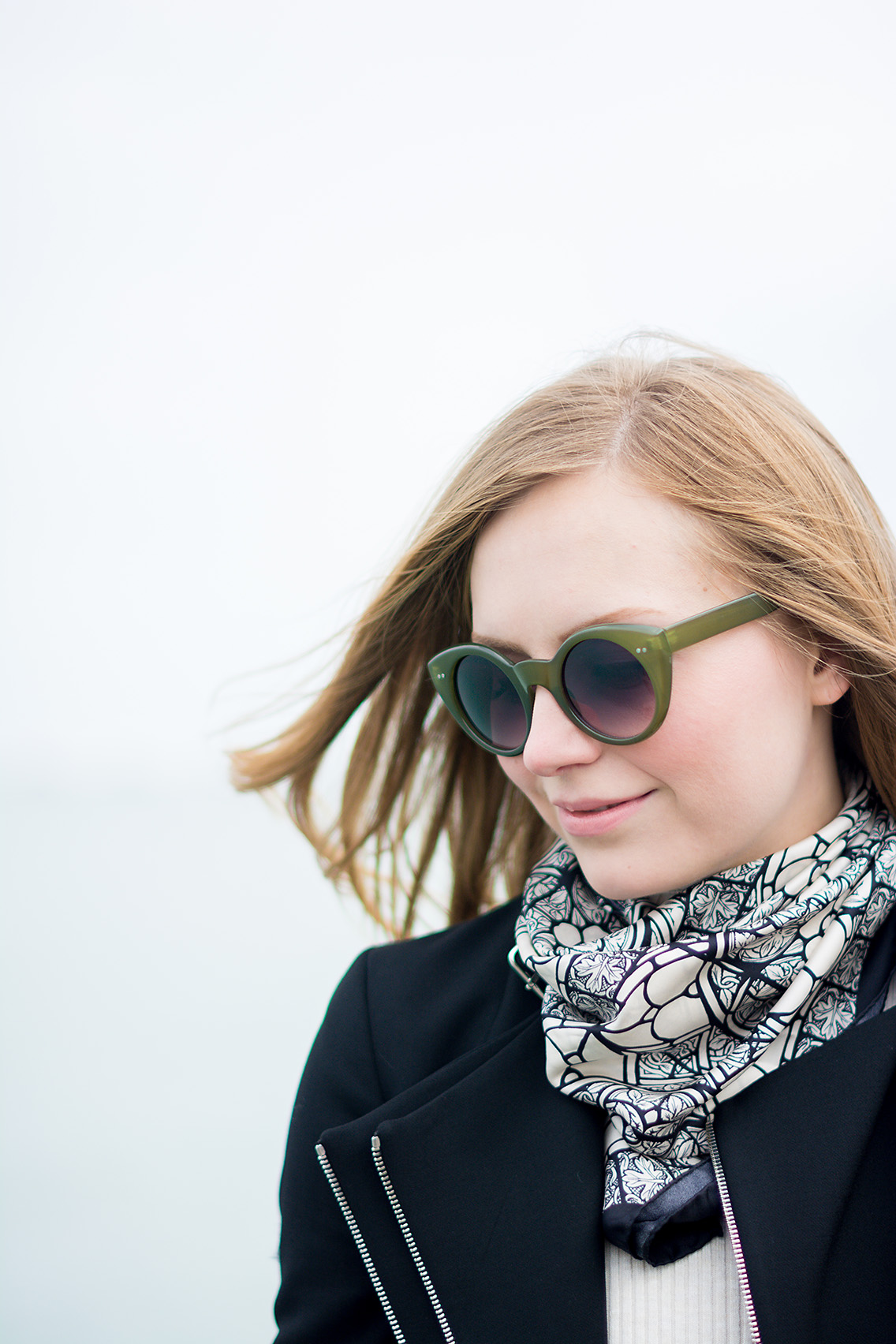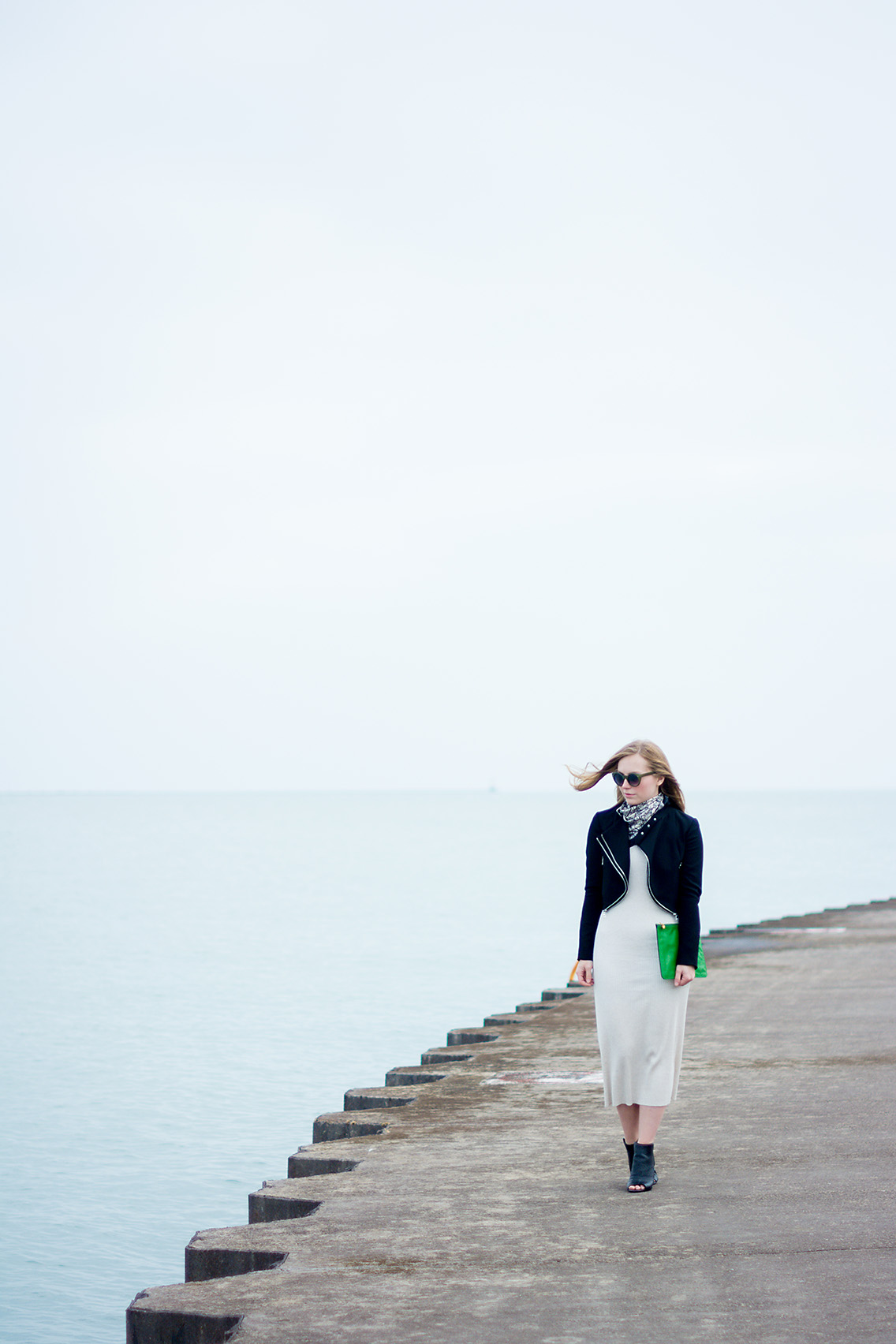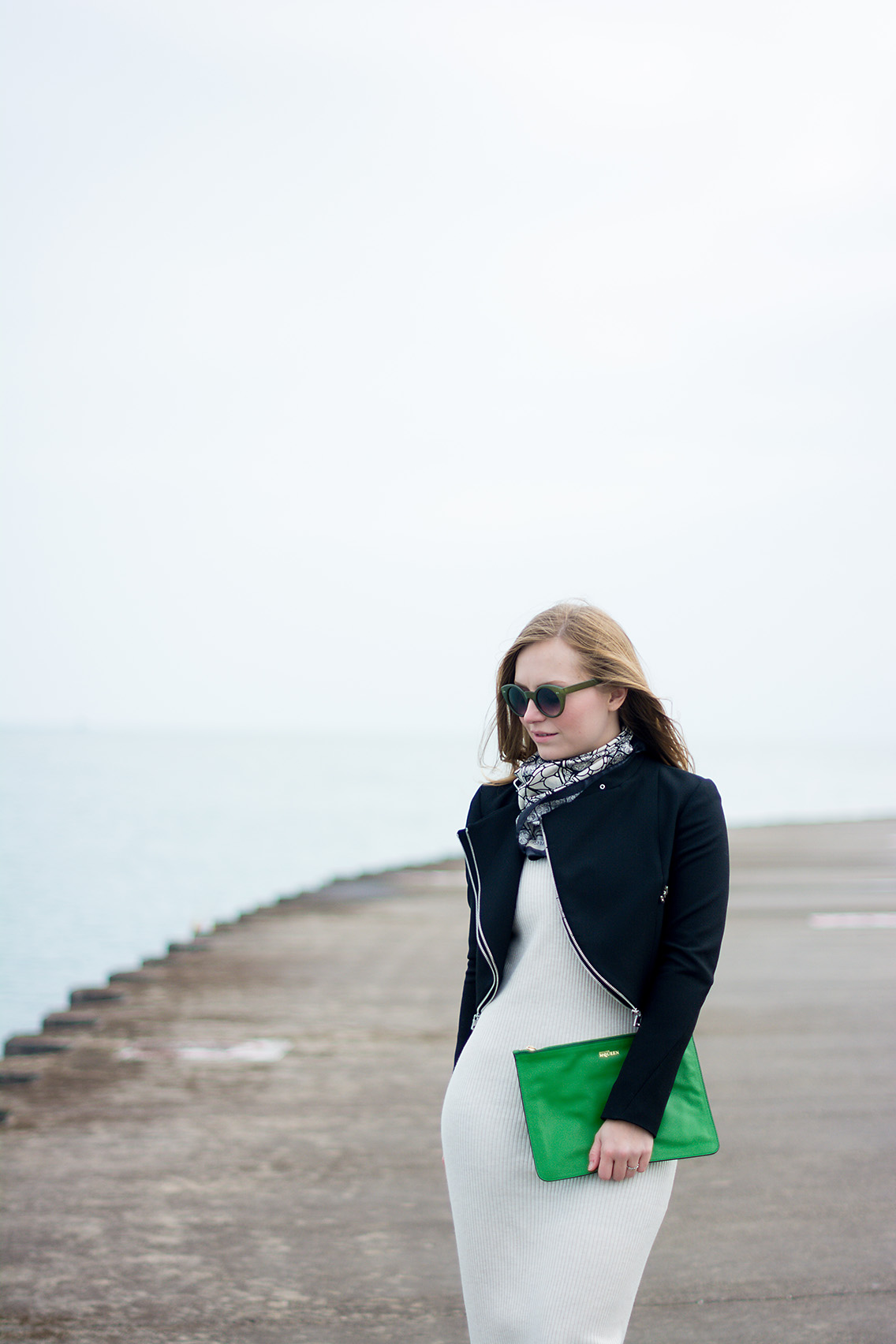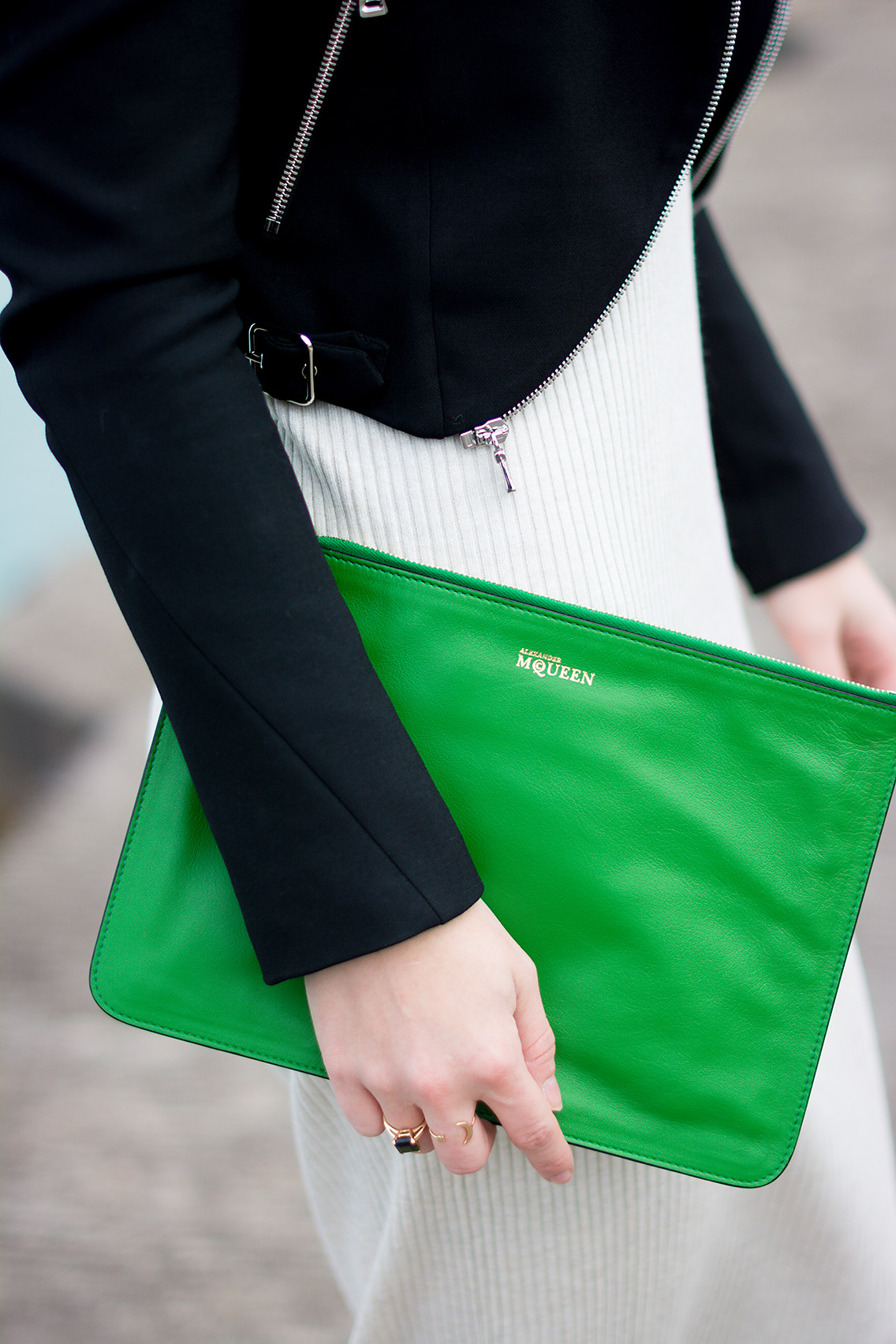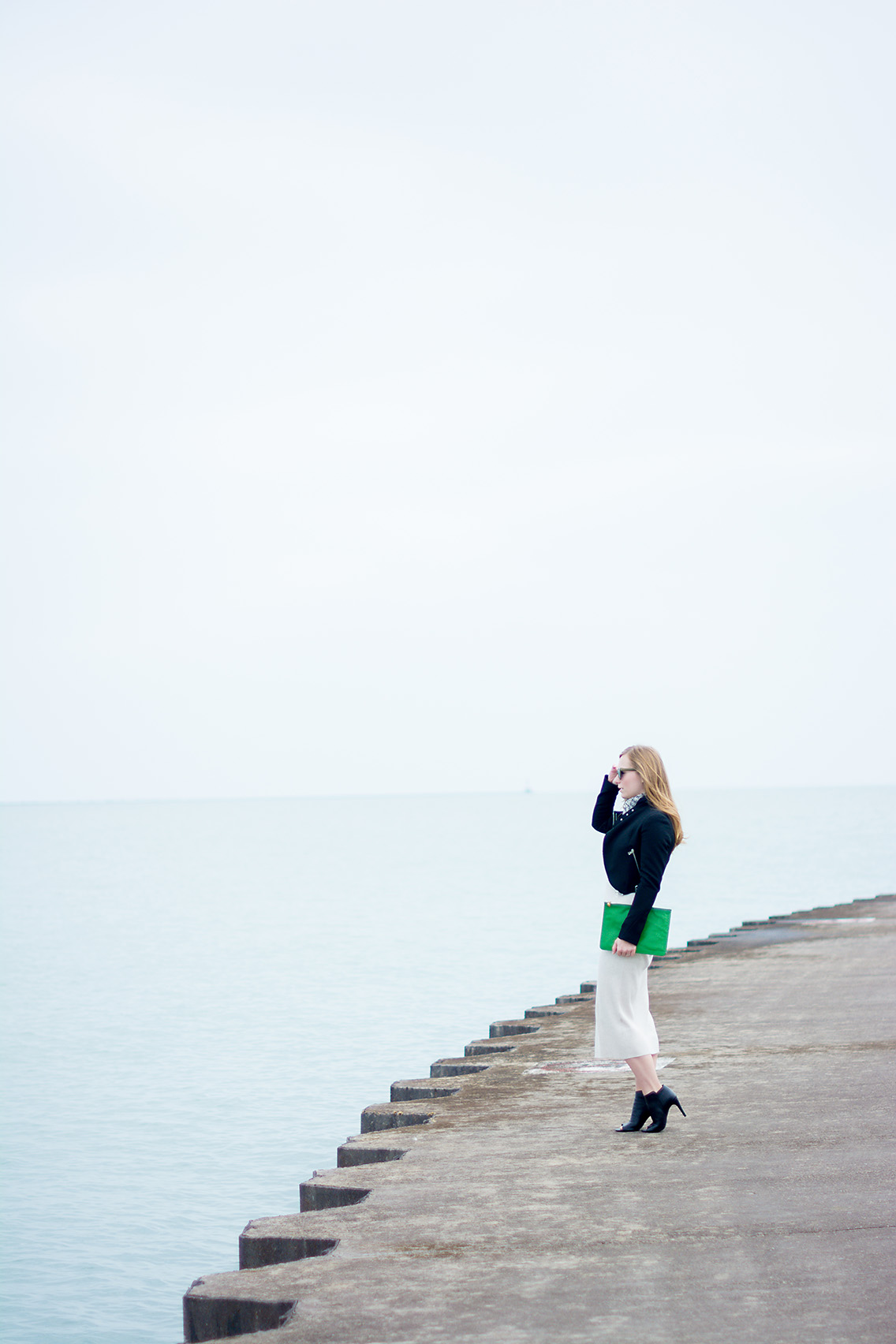 SHOP THE LOOK:
Dress – Zara || Jacket – Zara || Booties – Joie (similar: 1 / 2) || Scarf – Alexander McQueen (similar: 1 / 2) || Pouch – Alexander McQueen (similar) || Sunglasses – Forever 21 (similar) || Rings – Asos & Vintage Emerald from My Nana || Lips – YSL in 'Nude Beige'
Photos courtesy of beautiful blogger Anna
I remember the very first Alexander McQueen show I watched. It was the Autumn/Winter 2001 'What a Merry Go Round" show:

I was young and naïve, mostly watching it because my friend in middle school had mentioned that Mary Poppins played through part of the show. But I remember sitting at my computer transfixed by his designs — they were so poetic, so unique — like they were from another world.
I fell in love with fashion that day. There was something about the eerie, opulent, grittiness of his clothing that haunted me for weeks after.
And indeed, in a lot of ways, I feel like that was Alexander McQueen's greatest strength as a designer. He infused such an other-worldly aesthetic into his designs. He embraced grit, grunge, beauty, and horror. He was influenced by both the light and the dark.
He was a storyteller. And his medium was fashion.
Since I was drawn to blogging because I have a passion for sharing stories through my photos, I admire and respect Alexander McQueen's creative genius and his unique vision. Despite the fact that he's been gone for over six years now, I am still continually influenced by his designs. I still watch some of his older shows marveling at how relevant they are despite many of my favorites being over 10 years old now.
The truth is genius designs and ideas are timeless in their nature. They remain forever relevant, continually evolving with us, continually inspiring us long after their creators are gone.
I suspect Alexander McQueen's designs will continue to influence my personal style for the rest of my life.
What fashion designers have influenced you in your life?
P.s. Happy St. Patrick's Day! **PINCH** to all of you who forgot to wear green!