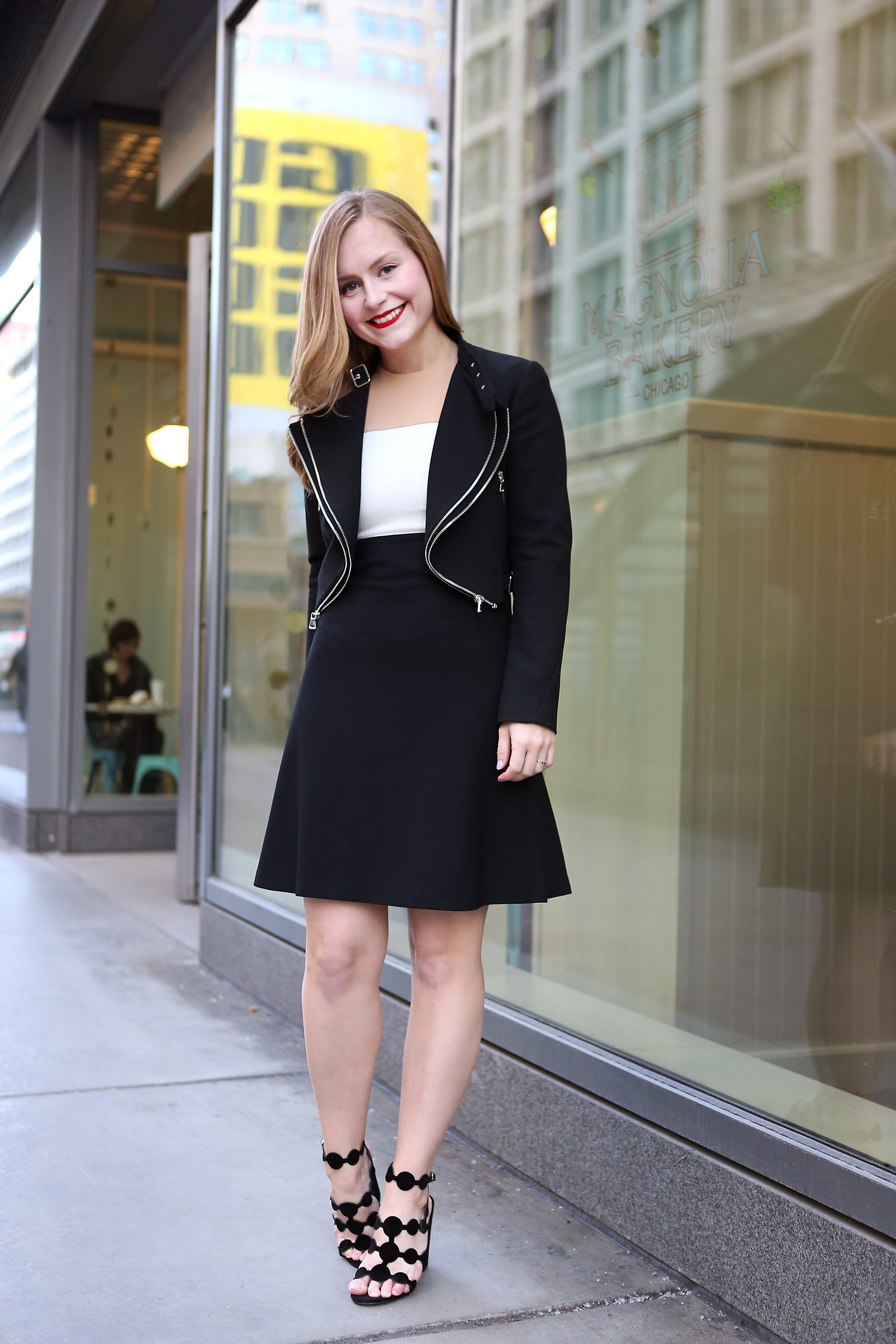 So I'll be honest, back when I worked in finance I HATED working in the Loop.
Hated it.
Yes, there are lots of "options" but few worth noting (Cochon Volant and Eastman Egg Company certainly weren't around back then). I ended up always having lunch at the same two spots and shopping at the same three stores on State Street during breaks.
For a city of Chicago's size and calibre, it was slim pickings!
Then in November 2009, Block 37 opened at the corner of State & Randolph across from Macy's. And better still it opened with so many of my favorite stores like Disney, Anthropologie, Magnolia Bakery, etc.
AND a Zara NOT located on Michigan Avenue!
It was such a breath of fresh air to finally have [an indoor!] spot to shop, eat, and relax on breaks. And let's be honest, any spot with a Zara is bound to magnetically attract me (and my Visa card).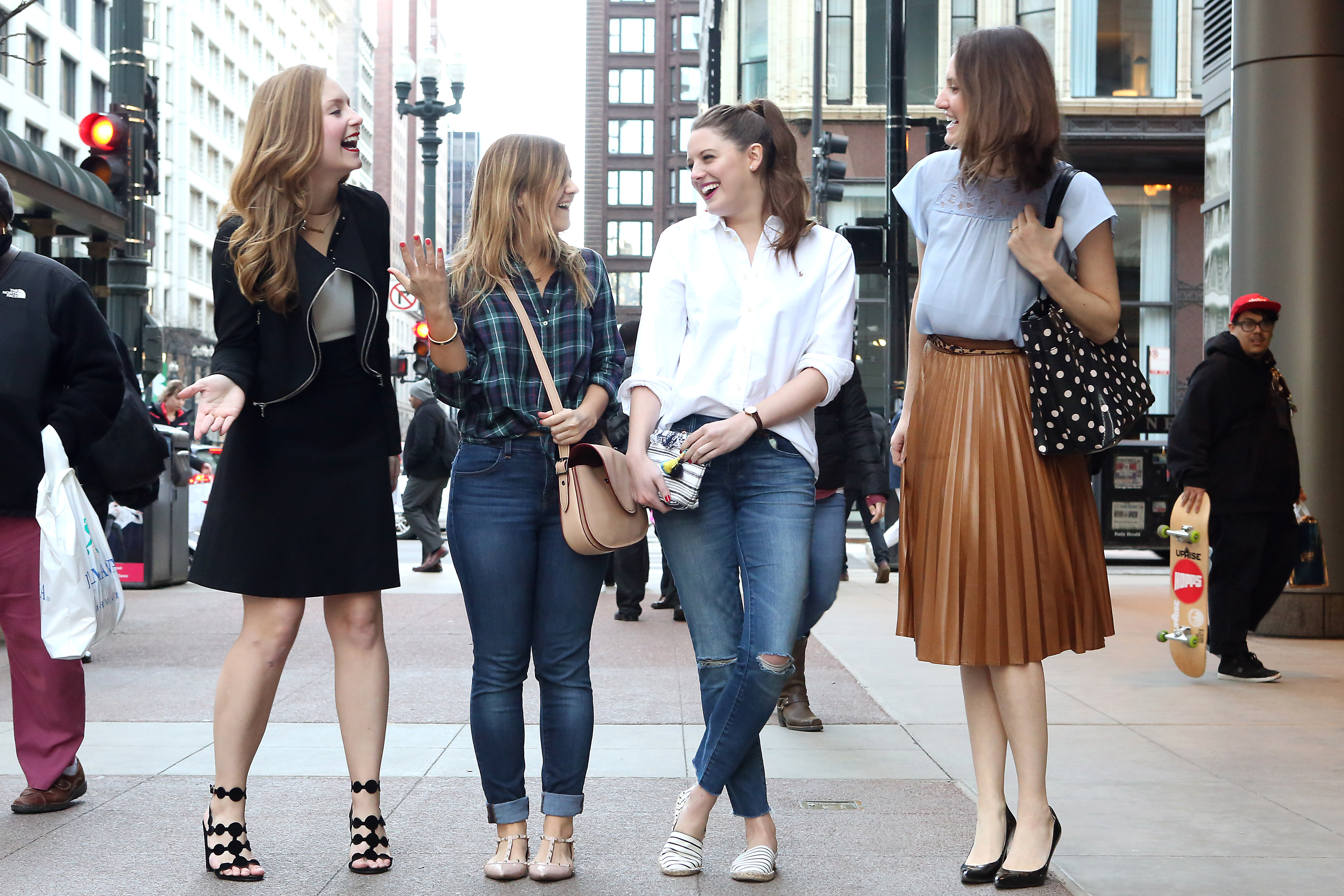 So when Block 37 asked last month if I wanted to curate my own shopping guide with fellow bloggers Lauren, Emily, and Jess, I couldn't say yes fast enough!
I mean a day of shopping with some of Chicago's chicest bloggers has got to be one of the best days "on the job" I've had yet. And talking about how great Block 37 is feels so natural considering what an oasis it's been for me in the Loop these last few years.
So meet "The Little Block Book", our charming, illustrated guide to the best places in The Loop!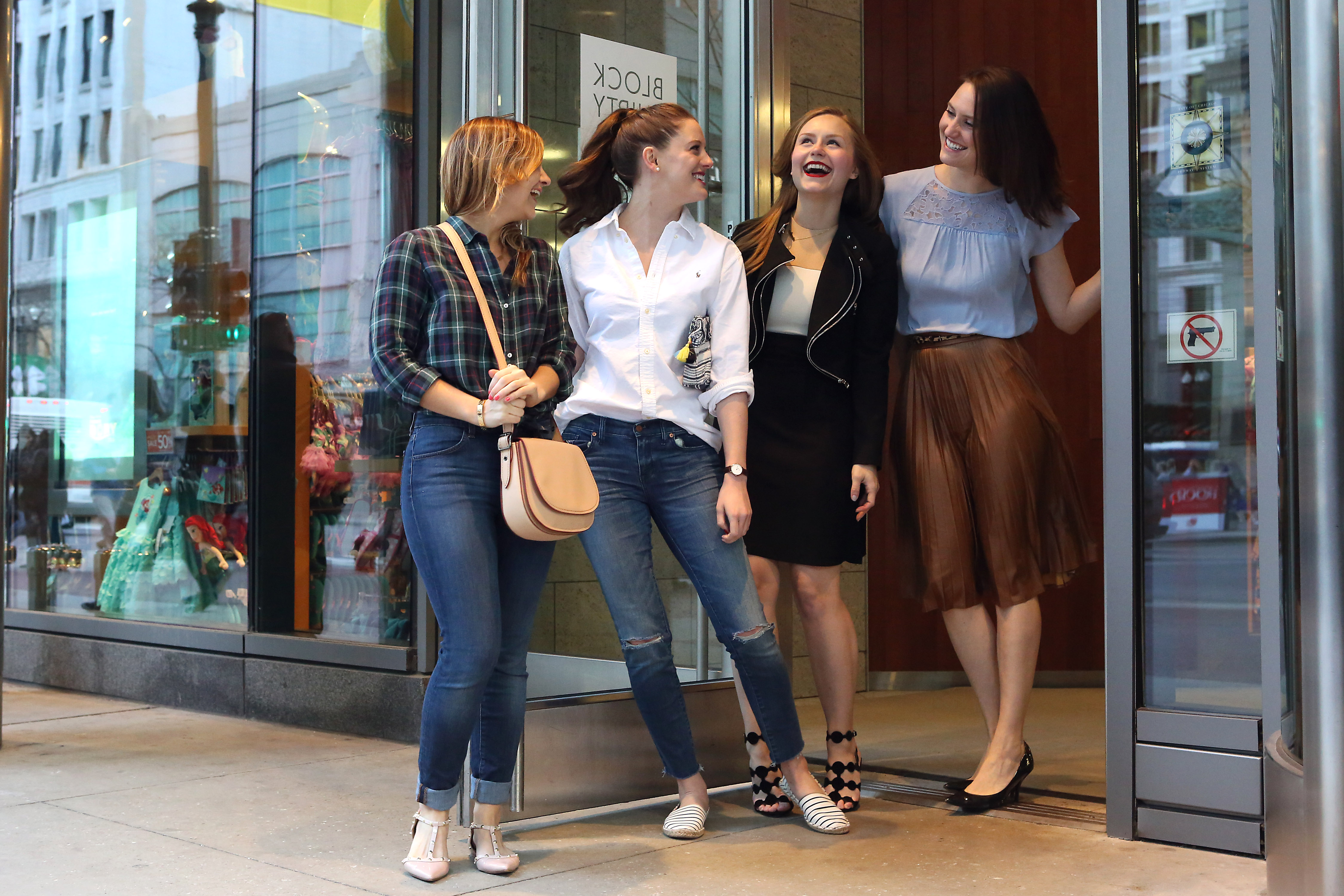 A Few of My Favorite Block 37 Spots:
1. Zara. Currently undergoing MASSIVE renovations until Fall (I've seriously never been so upset over a store closing for renovations — this is THE Zara I shop at in Chicago), Zara is my go-to for chic, trendy pieces at a palatable price point. Don't believe me? Just take a look at the number of times I've worn Zara here on the blog!
2. Sephora. Where else can you get so many beauty brands in one spot with such knowledgable staff? This is where I bought and fell in love with my YSL 'Tint-in-Oil' and so many of my other favorites. But be careful! I can't tell you how many times I've stepped in here just "to look" and left with an ENORMOUS bag of goodies!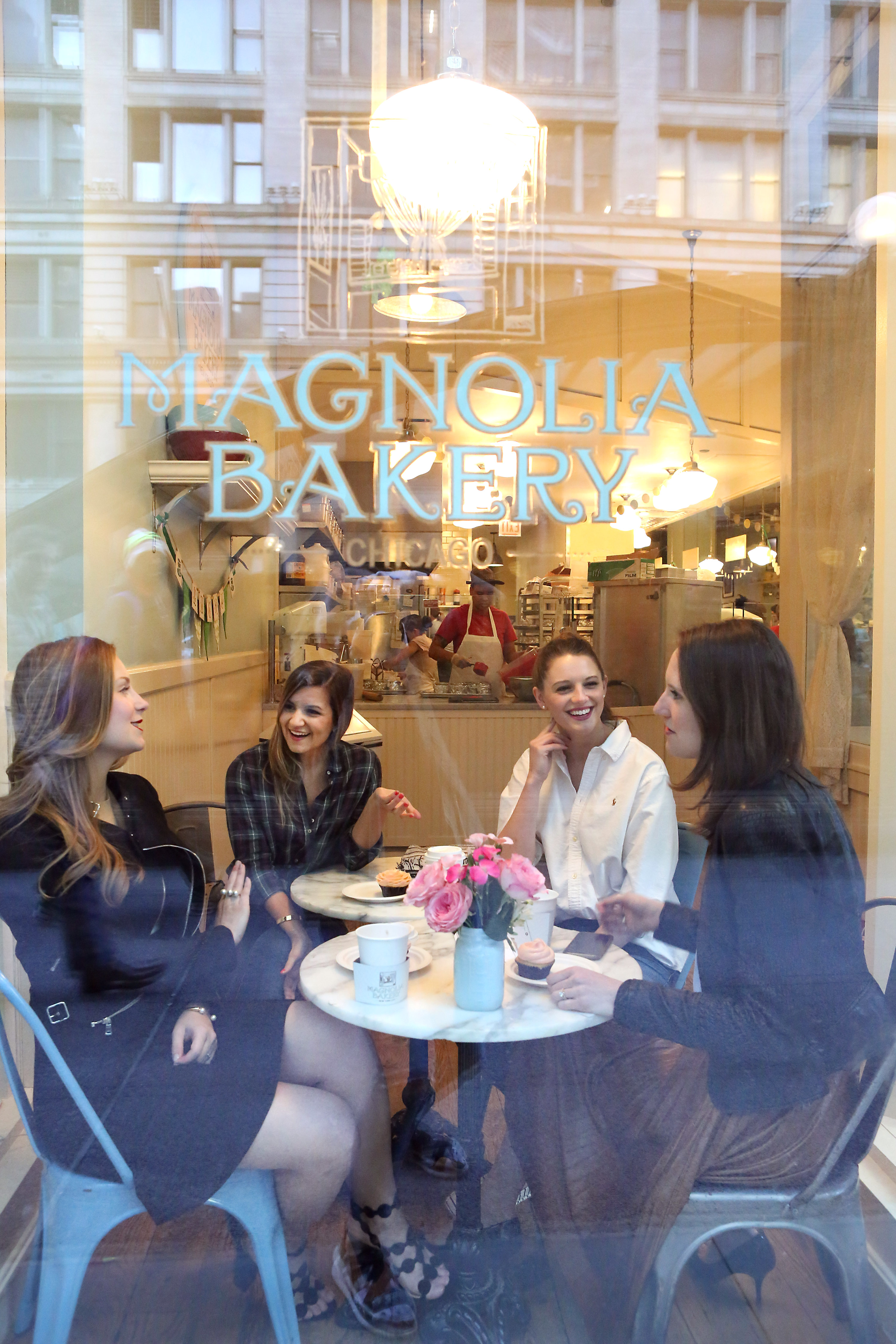 3. Magnolia Bakery. This one has to be obvious! Their Banana Pudding is legendary — I'd embarrass myself if I admitted to how many times I've face dived right into a carton of it. And, when I want to earn extra wife points, I always pick up one of their beautiful, domed cheesecakes to surprise Hubby with too!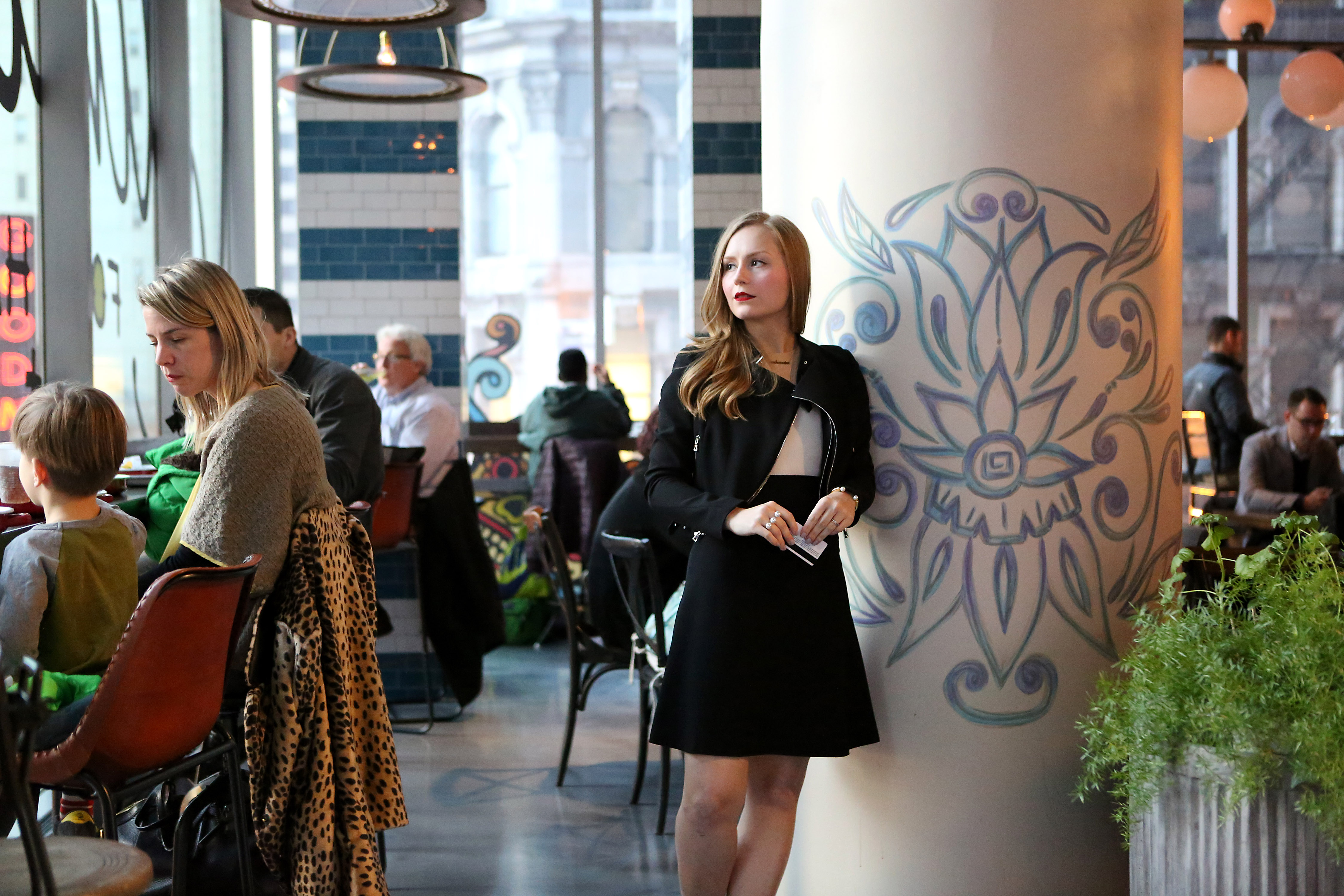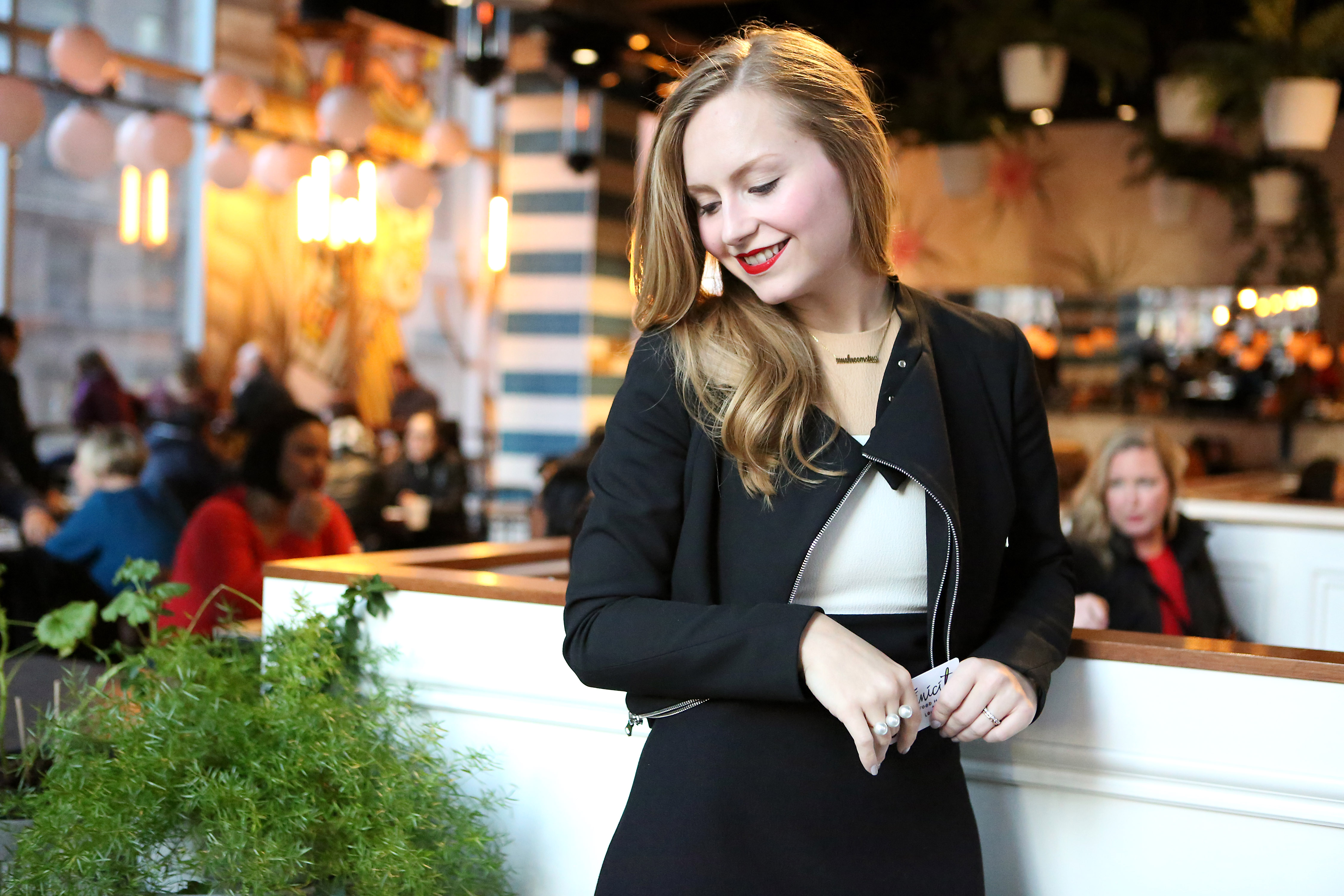 4. Latinicity. I'm a foodie — you had to know I couldn't talk about Block 37 without gushing about this delicious Latin eatery. I mean where else can you get mimosas, sushi, AND chilaquiles in ONE sitting? I'm drooling just thinking about it!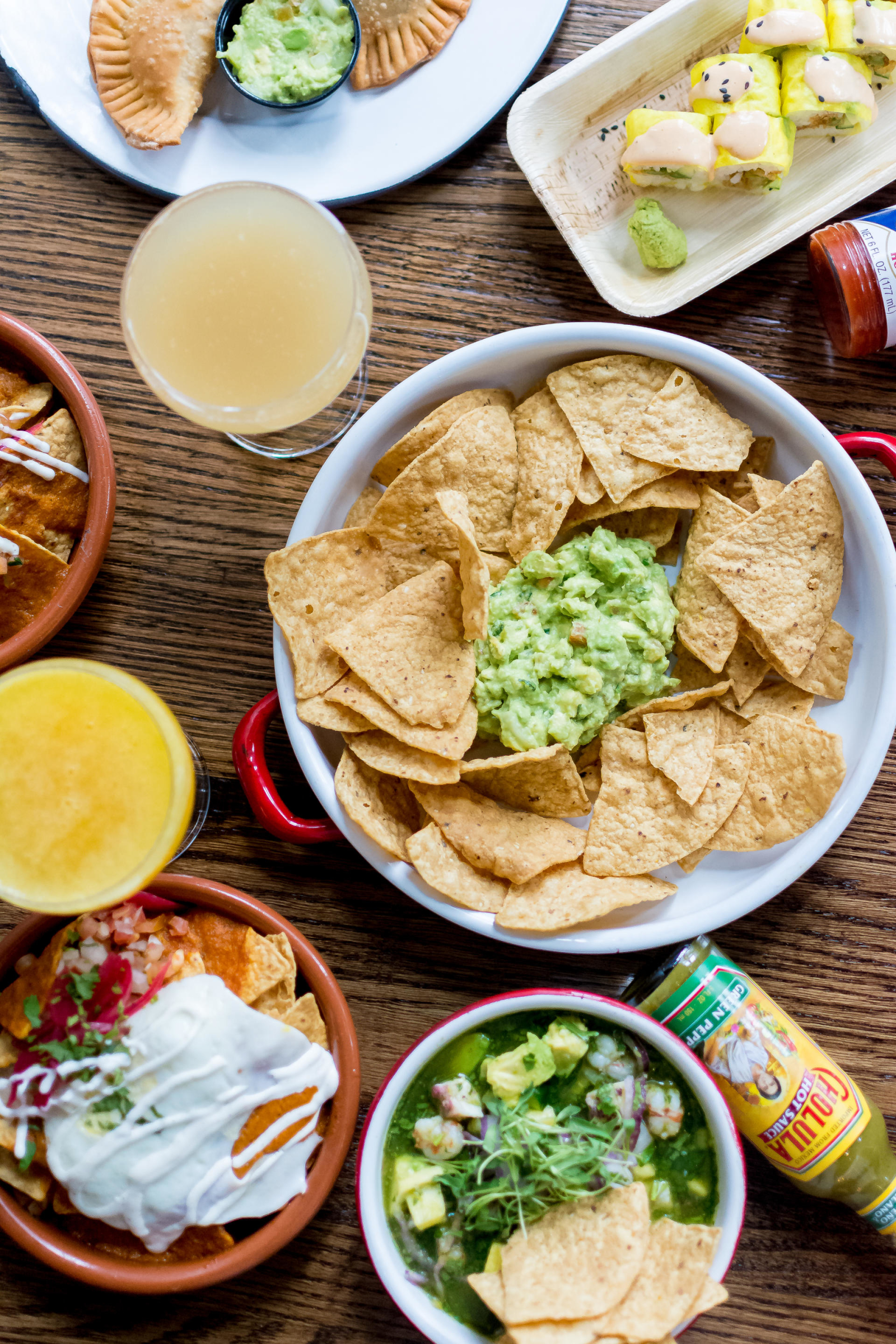 In case you feel like drooling too, you can read my full review here.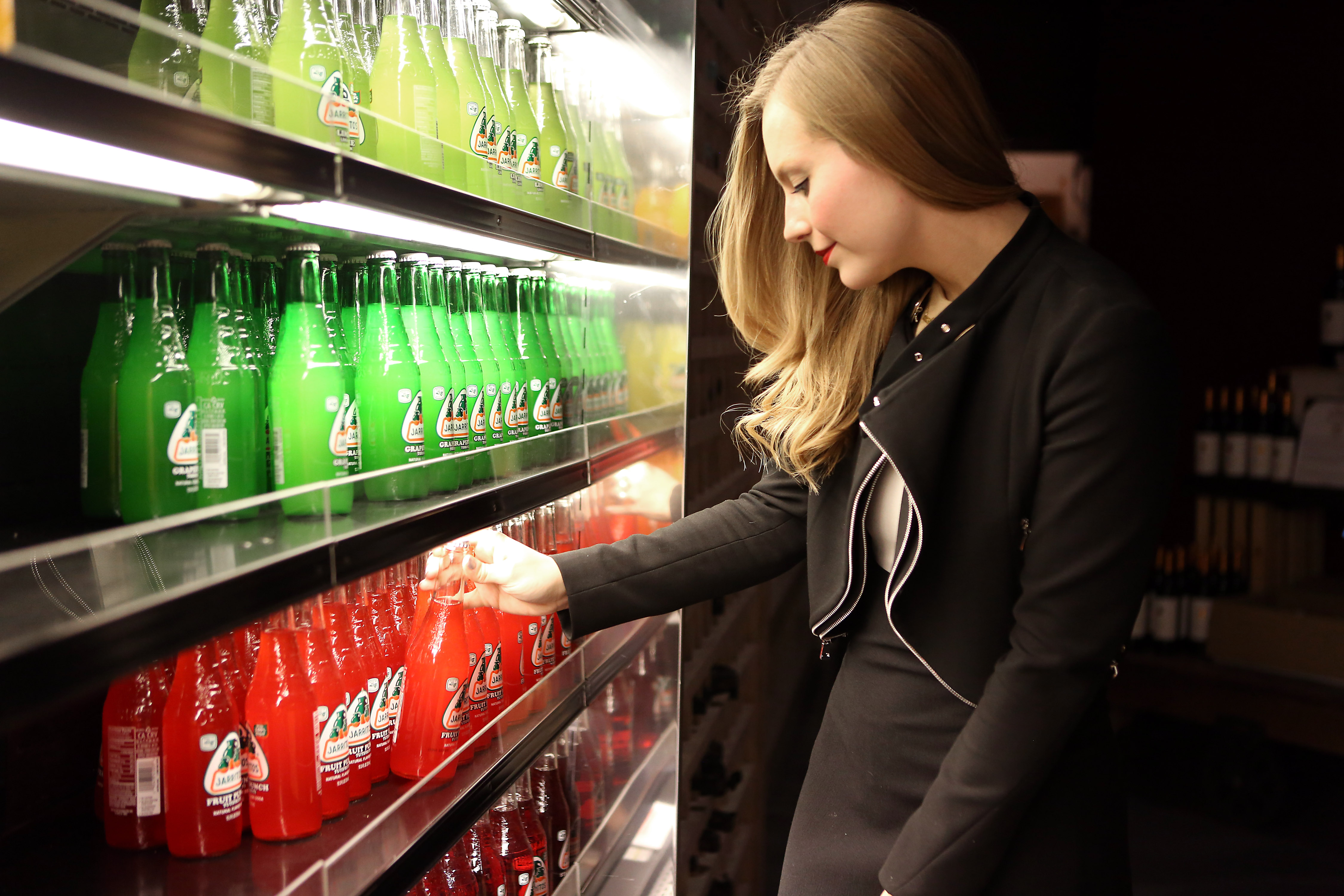 I always like to grab a refreshing Jarritos at the Latinicity grocery shop on my way out! #FoodieFuel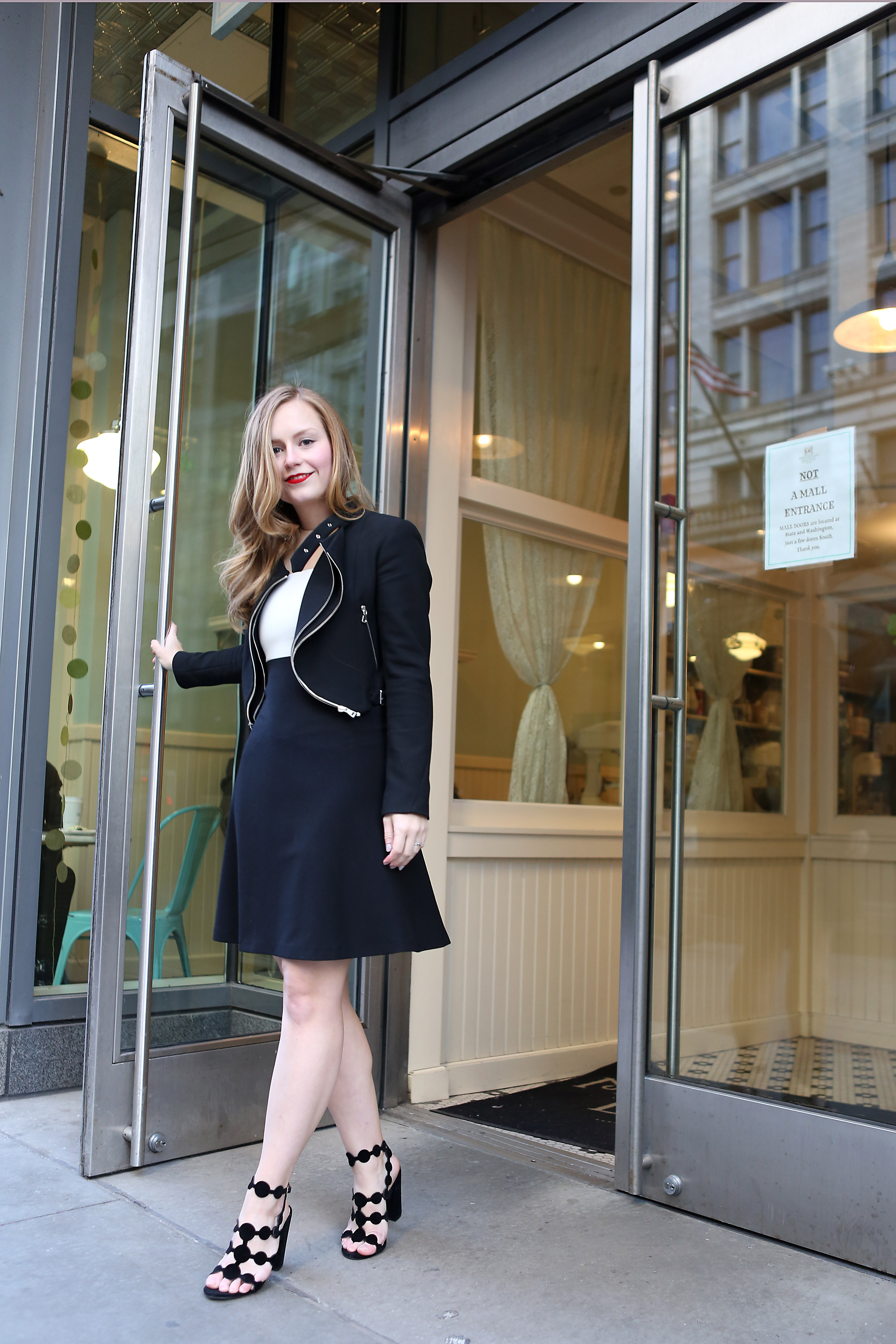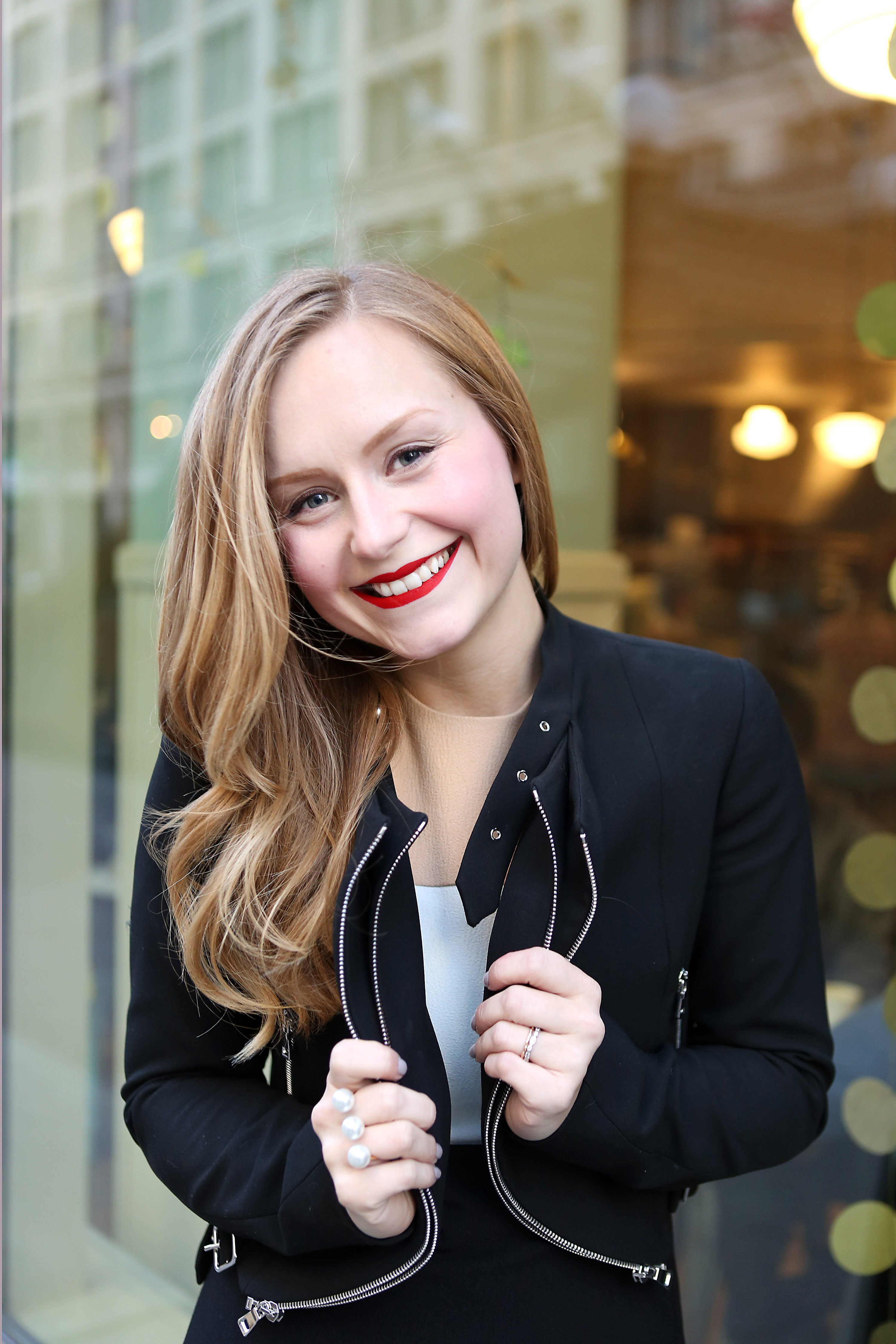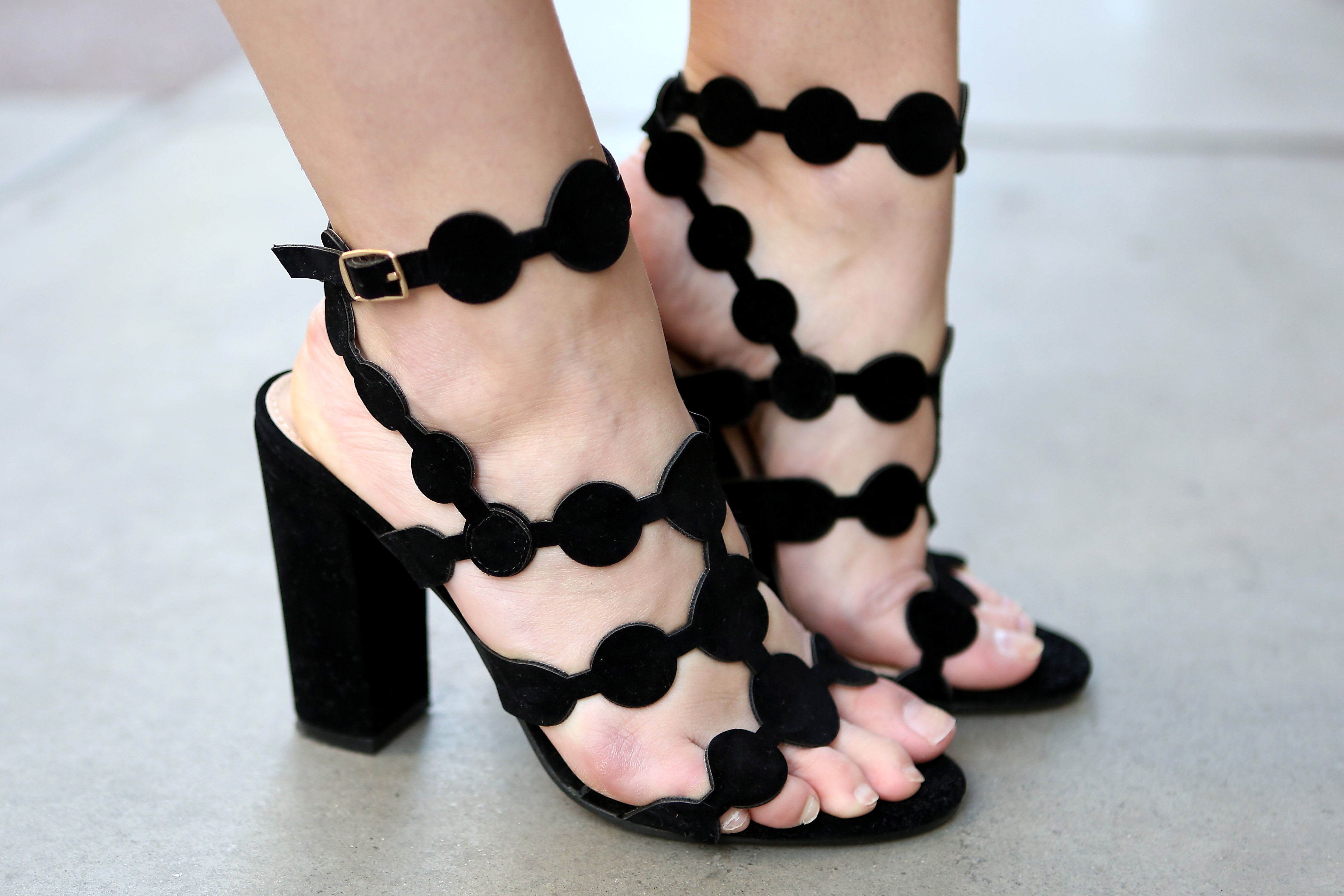 SHOP THE LOOK:
Dress – Zara || Jacket – Zara || Sandals – Asos (need these too!) || Ring – Noir || Lips – Stila in 'Beso'
Photos courtesy of Ali Stone
Disclaimer: This post has been produced in partnership with Block 37 and the Windy City Blogging Collective. As always my review and opinions are truly my own!