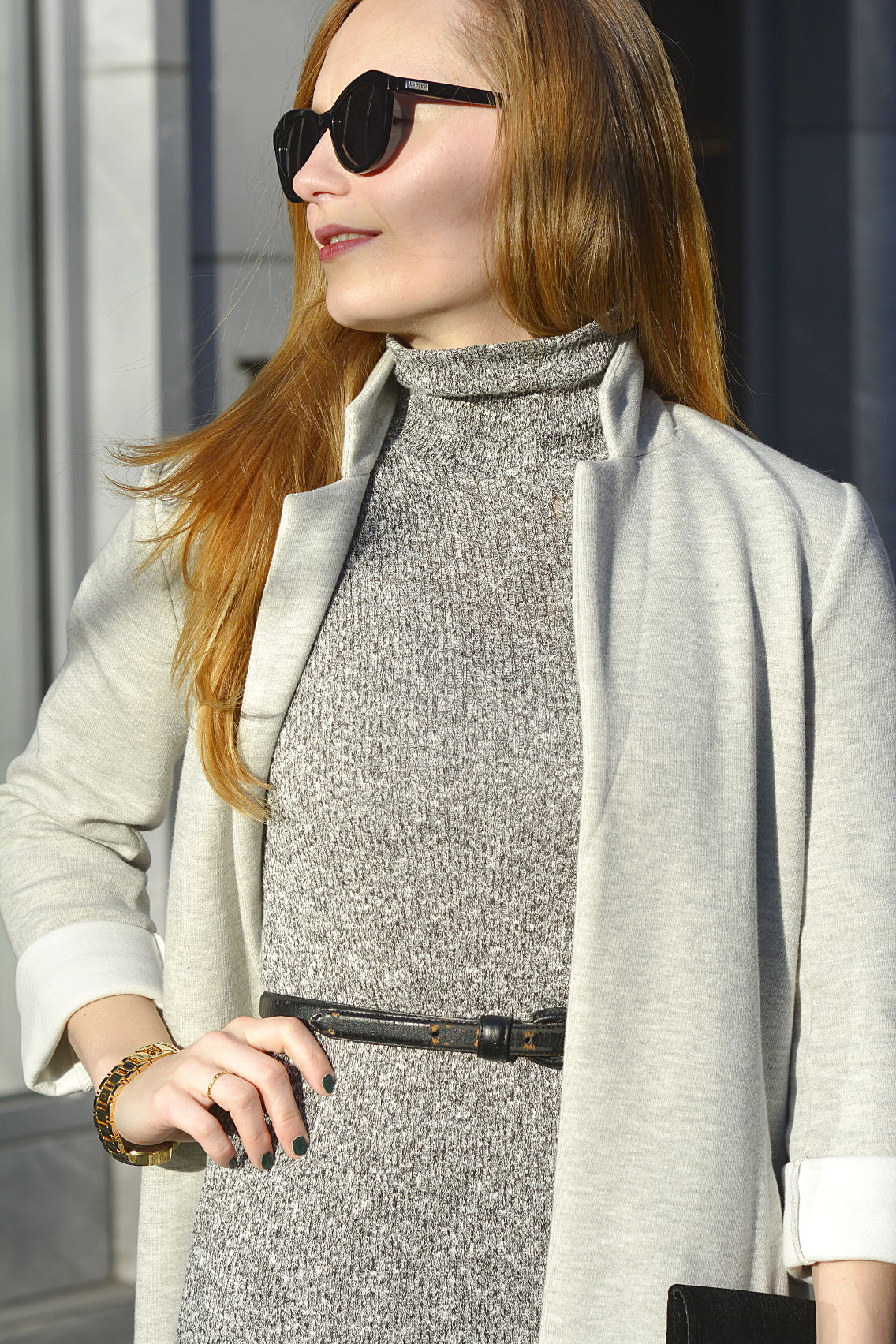 "I am a perfectionist. This job is a total ego thing in a way. To be a designer and say, 'This is the way they should dress; this is the way their homes should look; this is the way the world should be.' But then, that's the goal: world domination through style."
— Tom Ford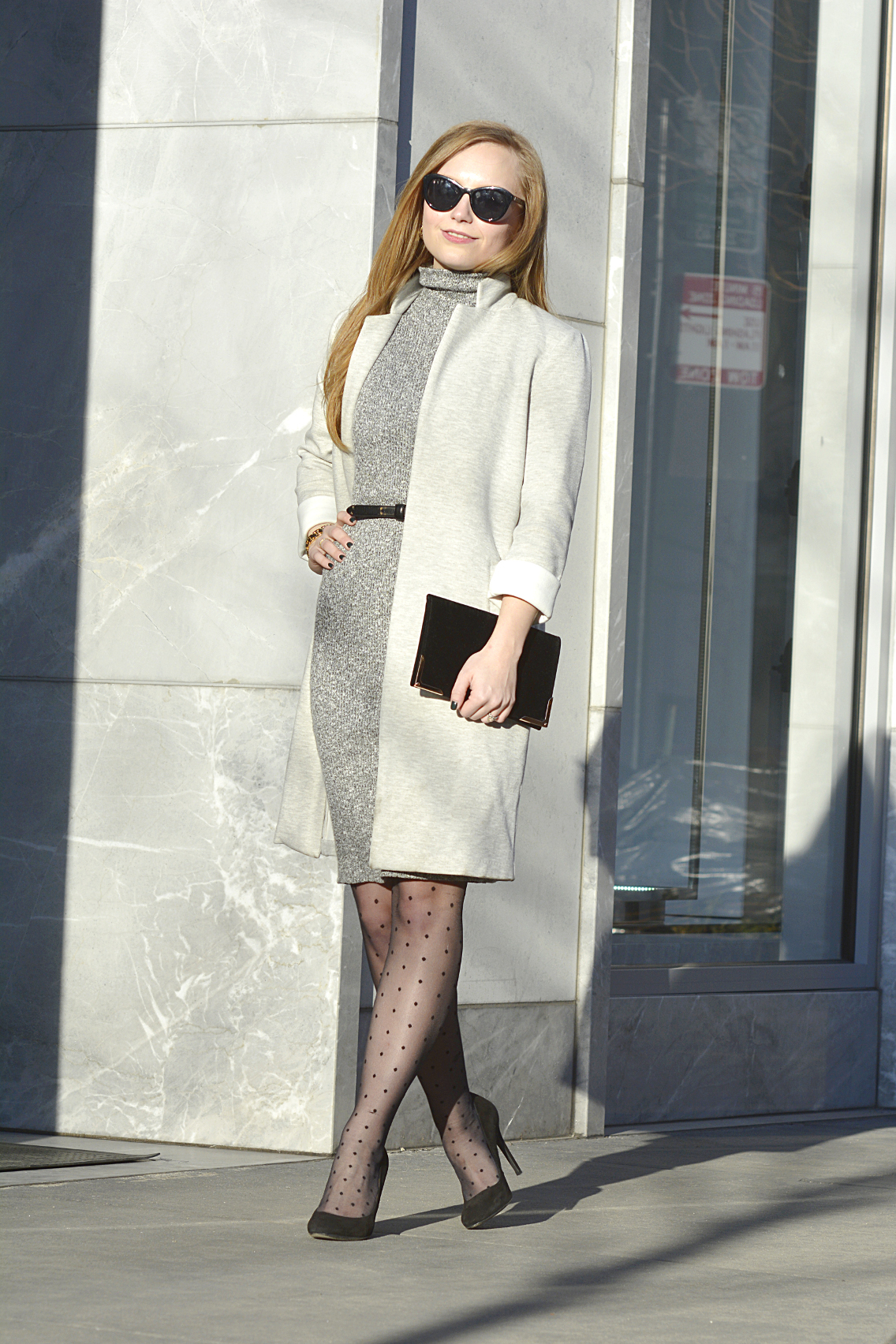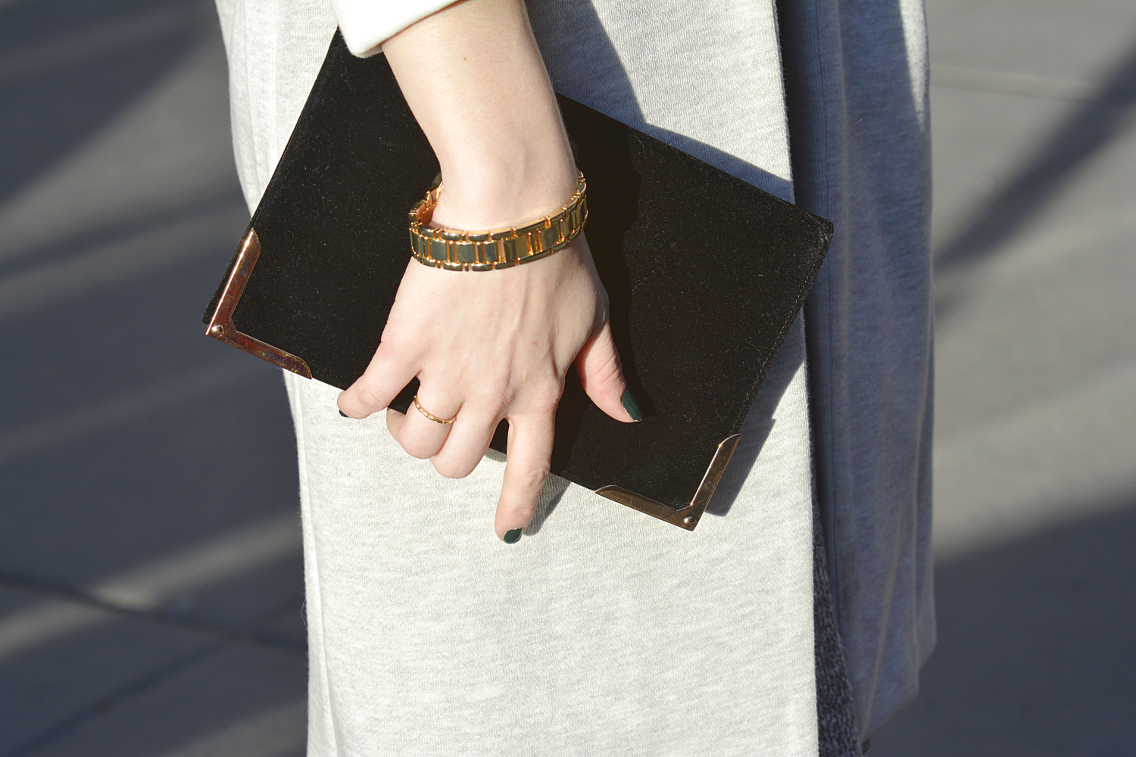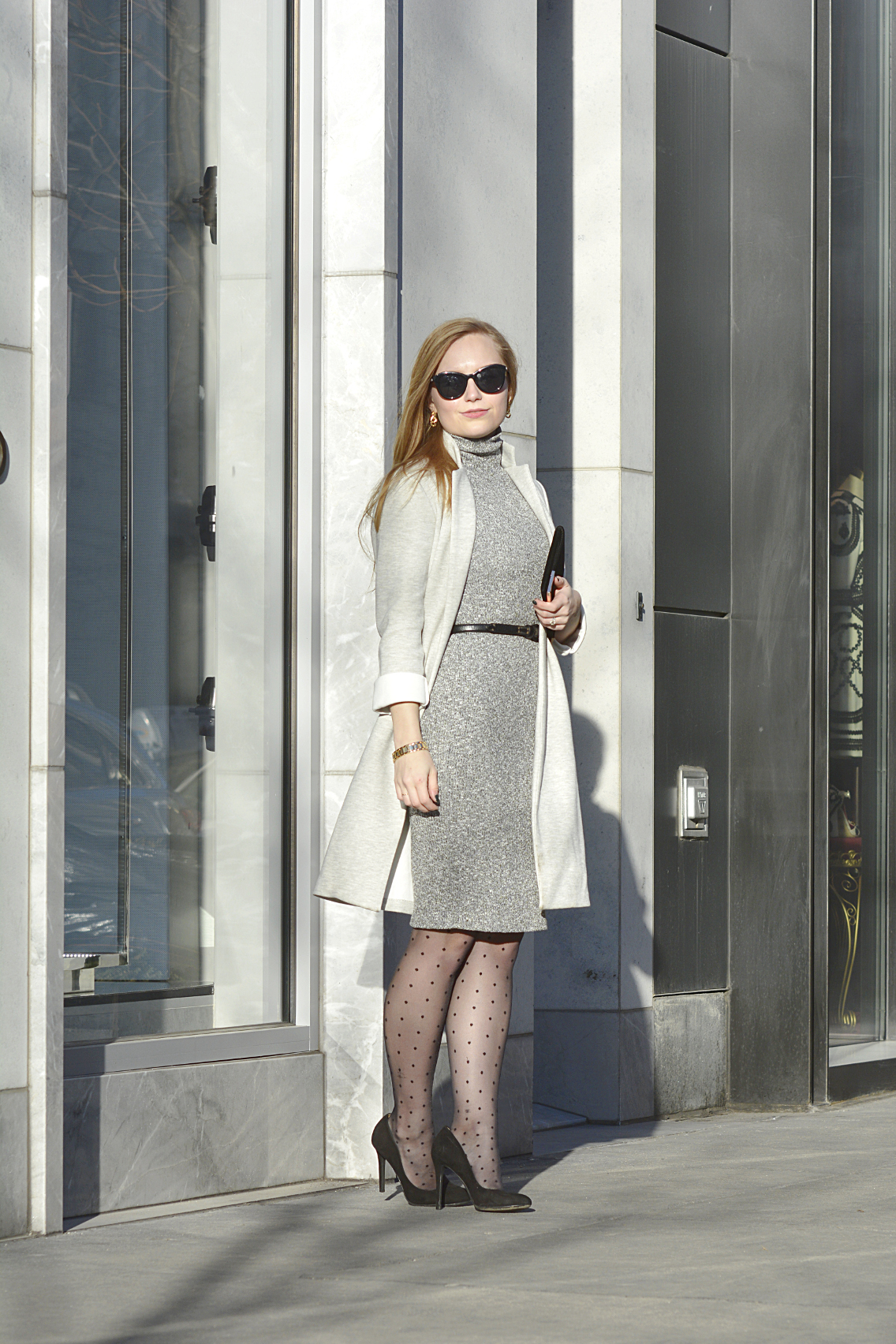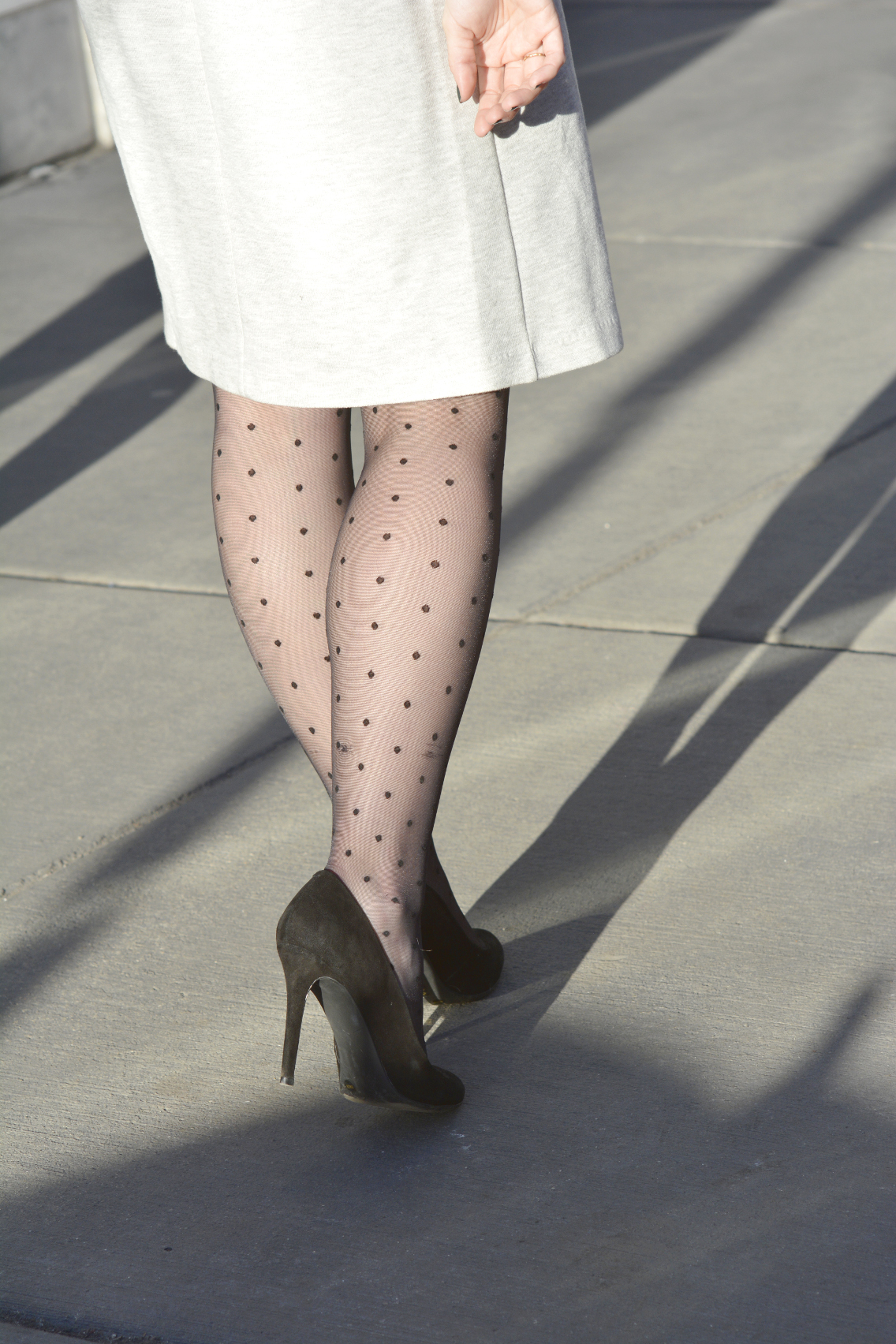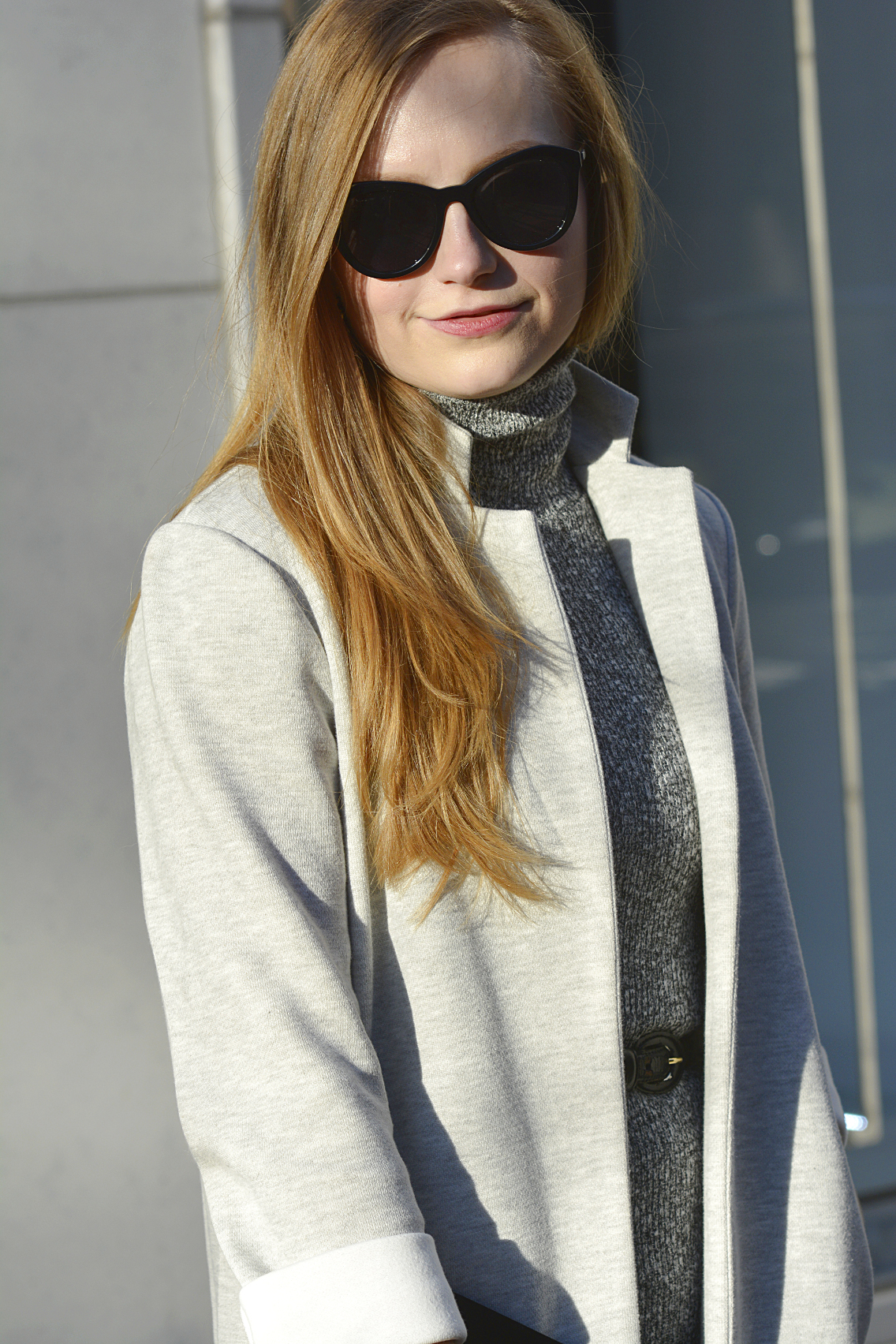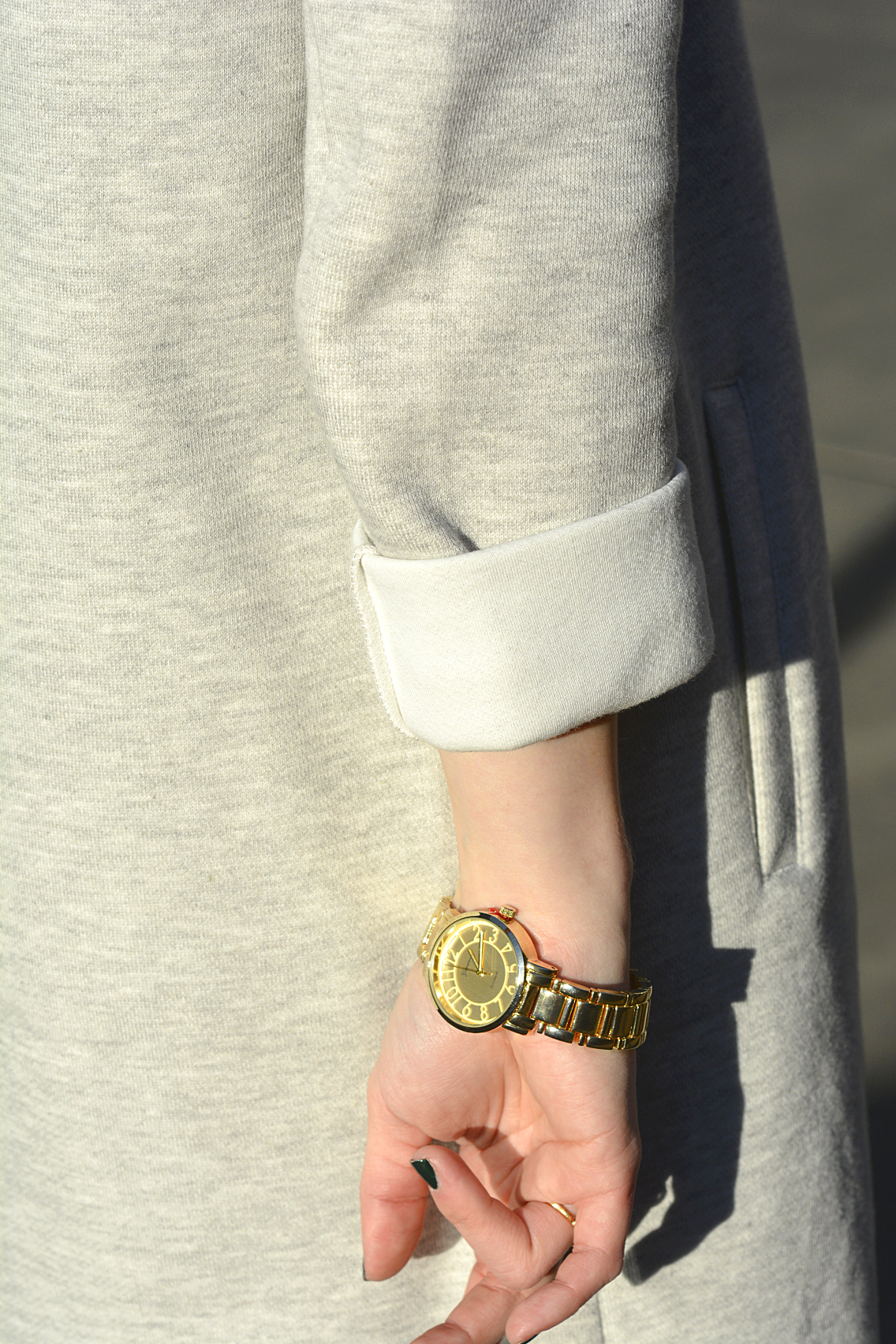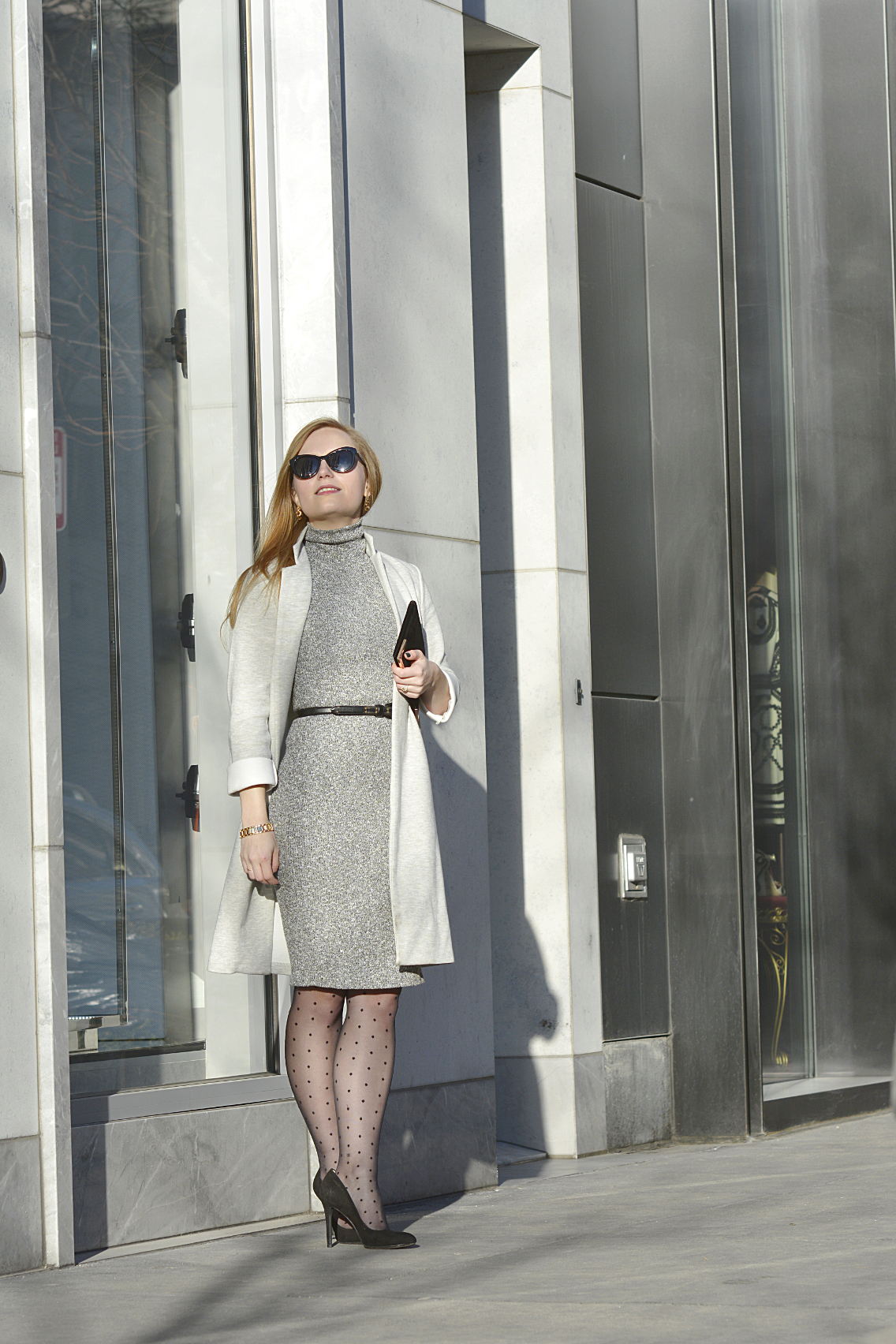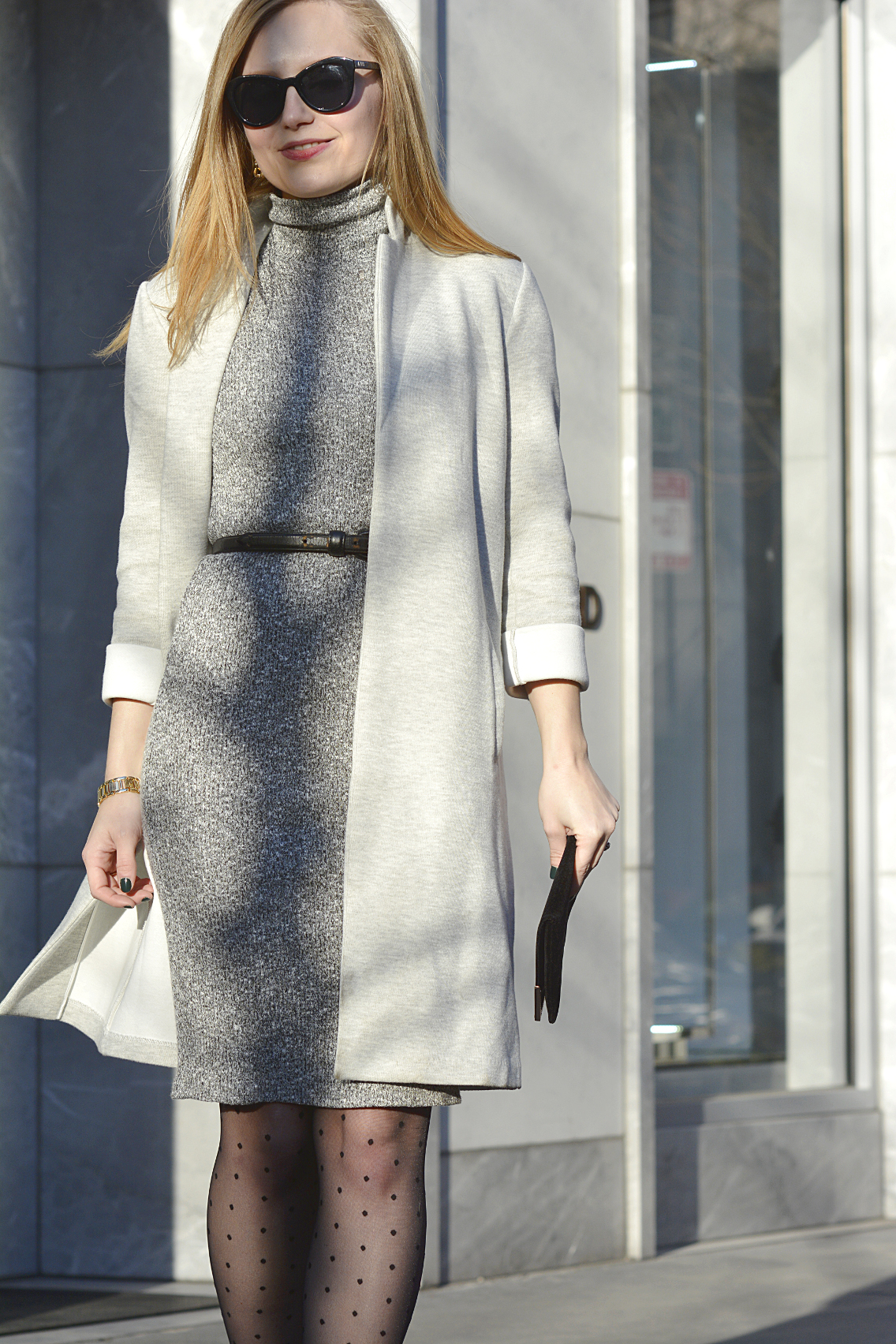 SHOP THE LOOK:
Coat – Forever 21 || Dress – Forever 21 || Clutch – Classic Remix (first featured in my holiday gift guide here) || Sunglasses – Le Specs || Tights – Nordstrom || Watch – Lulu's (similar) || Earrings – Hobbs || Pumps – Jessica Simpson 'Shirley' || Belt – Vintage || Nails – Burberry Beauty No. 423 'Bottle Green'

Photos courtesy of stylish blogger Anna of NoirFriday
When I first graduated and started a job in finance I had little beyond an enormous pile of student loans to my name. I didn't have a closet even remotely prepared for working at a large multi-national bank — and the first few months on the job were, quite frankly, embarrassing. I cringe to think of the outfits I scraped together with my ratty college wardrobe!
And I held myself back from buying clothing for work more often than not because I wanted to save up for a few really great investment pieces. While this works in theory, when you are putting every spare cent aside to pay back your debts, little is left for closet investments. So eventually I got fed up with my wardrobe stalemate and started shopping at Forever 21 and H&M for inexpensive pieces that I could wear to business meetings and conferences.
Eventually I got pretty good at it. You wouldn't believe some of the high-profile events I attended in outfits that collectively cost less than $50 (including heels!). I loved mingling at fancy cocktail parties, collecting compliments on my dress or my bag and all the while thinking to myself "I bet you wouldn't believe the price!".
To this day, though I've finally managed to begin investing in a high-quality wardrobe, I don't overlook inexpensive options. Just because a piece costs less doesn't mean it can't be a fabulous wardrobe staple for years! And despite the fact that this entire outfit collectively cost me less than $130, I really don't think it looks out-of-place in front of the Oak Street Tom Ford store… do you?
Style NEVER requires a big budget. Closet investments can happen at every price point!