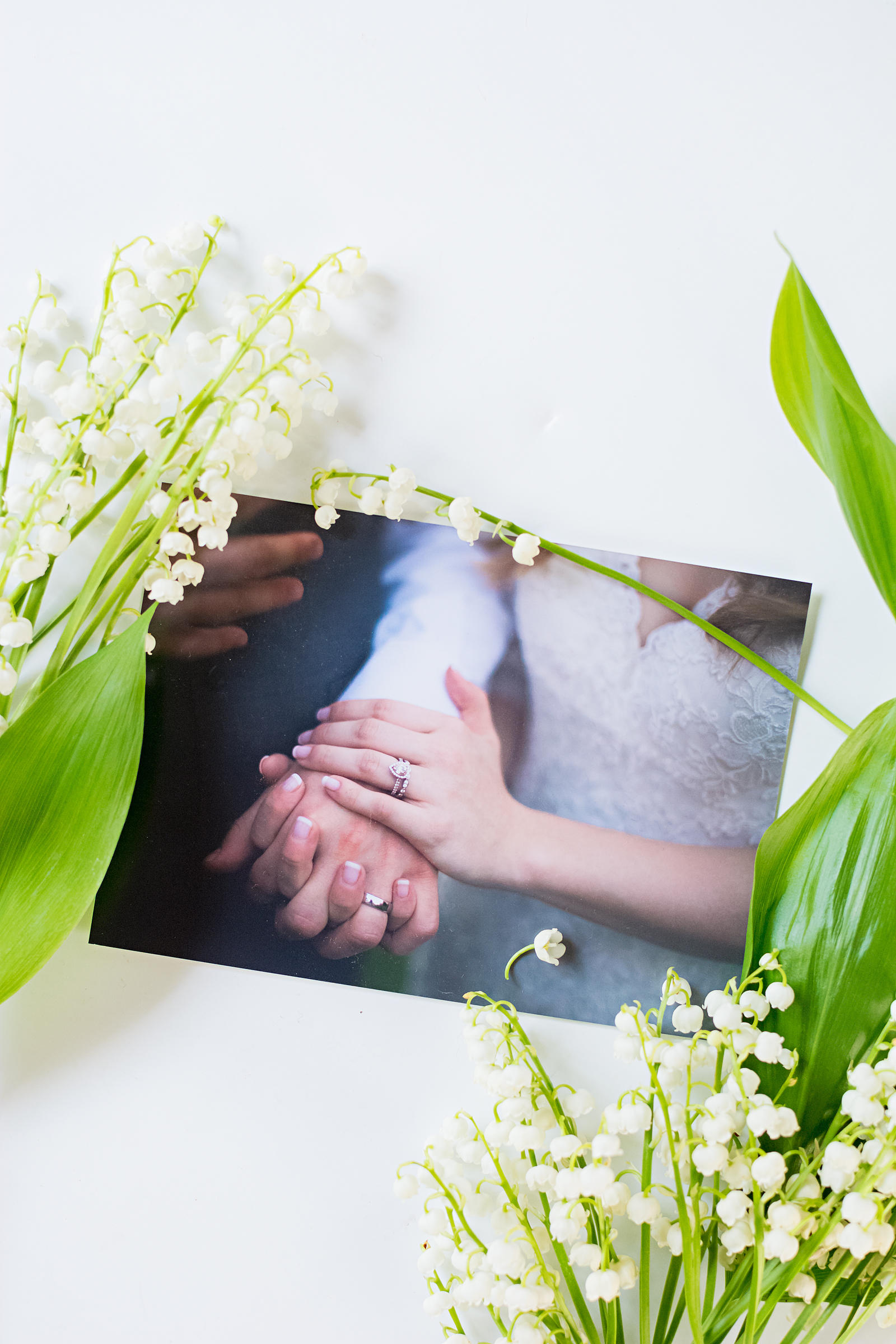 Three years ago today, Hubby and I married.
It was a small ceremony (less than 35 people!) held in the backyard of Hubby's childhood home.
It was one of the happiest and most beautiful days of my life. And while I prefer to cherish most of the memories privately, I still wanted to share a little of our magical day with you too, three magnificent years later.
3 Facts on Our Third Wedding Anniversary
1. Our wedding date was determined by one flower
We married on May 18th, 2013. The same (and only!) week lily of the valley blooms in the Midwest. This was no coincidence — lily of the valley is one of my favorite flowers but is SO expensive. By marrying the week lily of the valley natively blooms here, Hubby and I were able to incorporate these magical flowers into our decor without breaking the bank. Now, three years later, I get so excited to see the wild lily of the valley in our neighborhood start to bud. It makes such a beautiful harbinger of our anniversary.
2. Apollo and Johnny were our ring bearers
Part of the reason we married at Hubby's childhood home was so we could have our beloved pugs there with us to enjoy the entire day (life really is better with a pug!). To us, they're close family. It just didn't seem right to exclude them! So we strapped them into couture bow ties and let them run free amongst the chaos. They absolutely loved it (Apollo especially hammed it up for the camera) and having them there eliminated so much tension and panic!
3. I wore red shoes and red lipstick
Red is my absolute favorite color. So I had to incorporate it into my wedding look — I wore these pumps and my favorite Kevyn Aucoin red lipstick. The combination made me feel very glamorous, almost Veronica Lake-esque, and solidified my trademark red lipstick look. Fun Fact: my profile picture here and on Instagram, Pinterest, etc is a shot from my wedding day!
Happy Anniversary Hubby! Here's to many, many more!