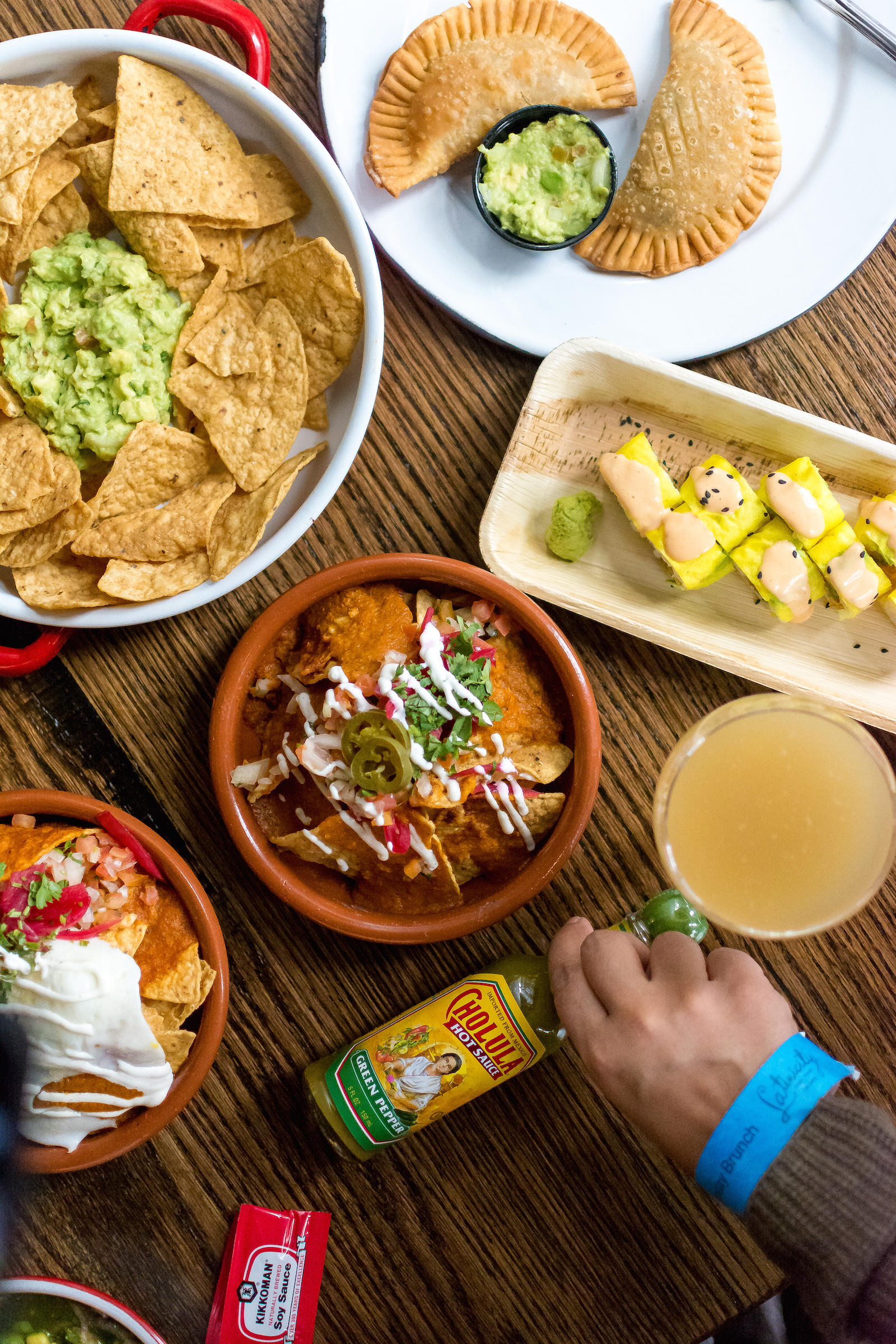 On weekends, there are few things I leap out of bed for faster than brunch.
Oh, brunch!
That enigmatic, bizarre hybrid meal of breakfast AND lunch AND booze. I think it's the booze that gets me most excited — for some reason or other, brunch cocktails somehow always taste more delicious.
But I'm also the kind of brunch-loving foodie who really struggles when it comes to ordering at a new place. I almost always want to try at least half of the menu (and have been known in the past to order the ENTIRE brunch menu… for two people). I can't help myself! I'm an investigative food-lover at heart so my curiosity gets the best of me.
So when Sapna mentioned there was a new Latin eatery in the Loop with an "all you can eat"-in-two-hours policy and at least 7 different food stations to order from FOR $25, I leapt out of bed, threw on mismatched clothing and practically danced down to the Loop.
Because I was about to try Latinicity!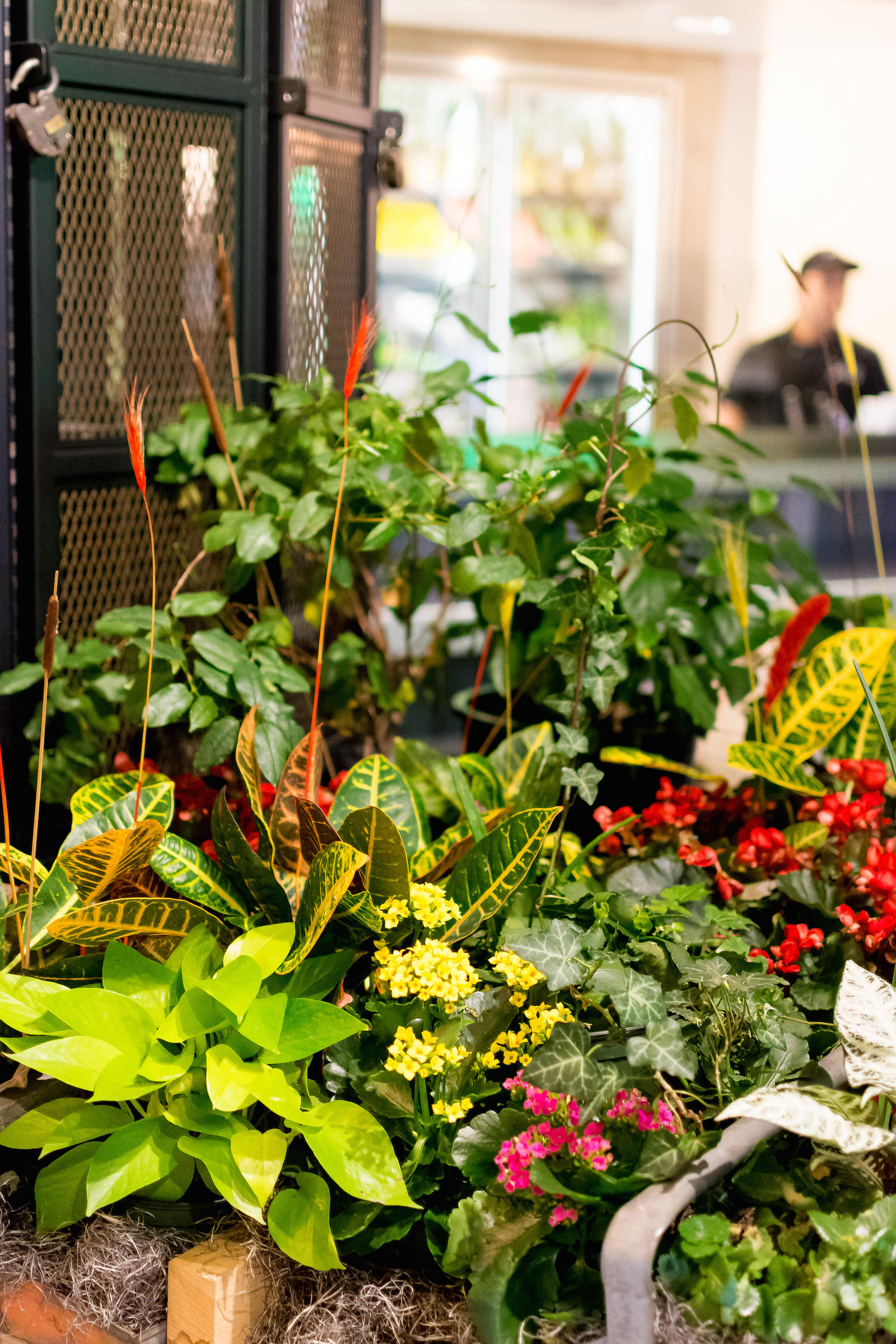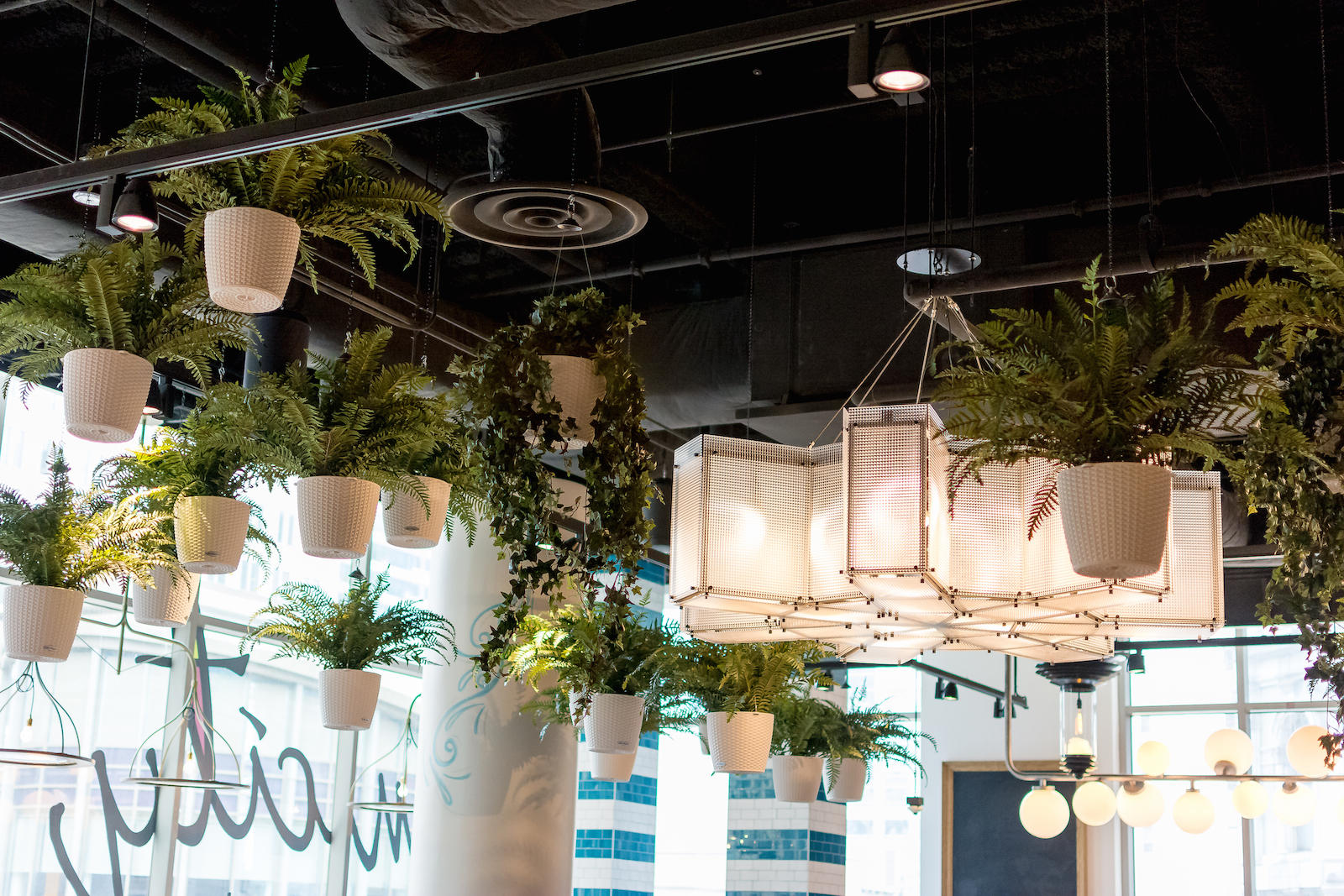 For a brunch-lover like me, Latinicity is pure heaven. It's a gourmet Latin-inspired food hall with plenty of different food stations to choose from like a seafood station, a taco joint, a hamburger stand… you get the picture.
I mean, where else could you get ceviche, sushi, chilaquiles, AND mimosas in one meal?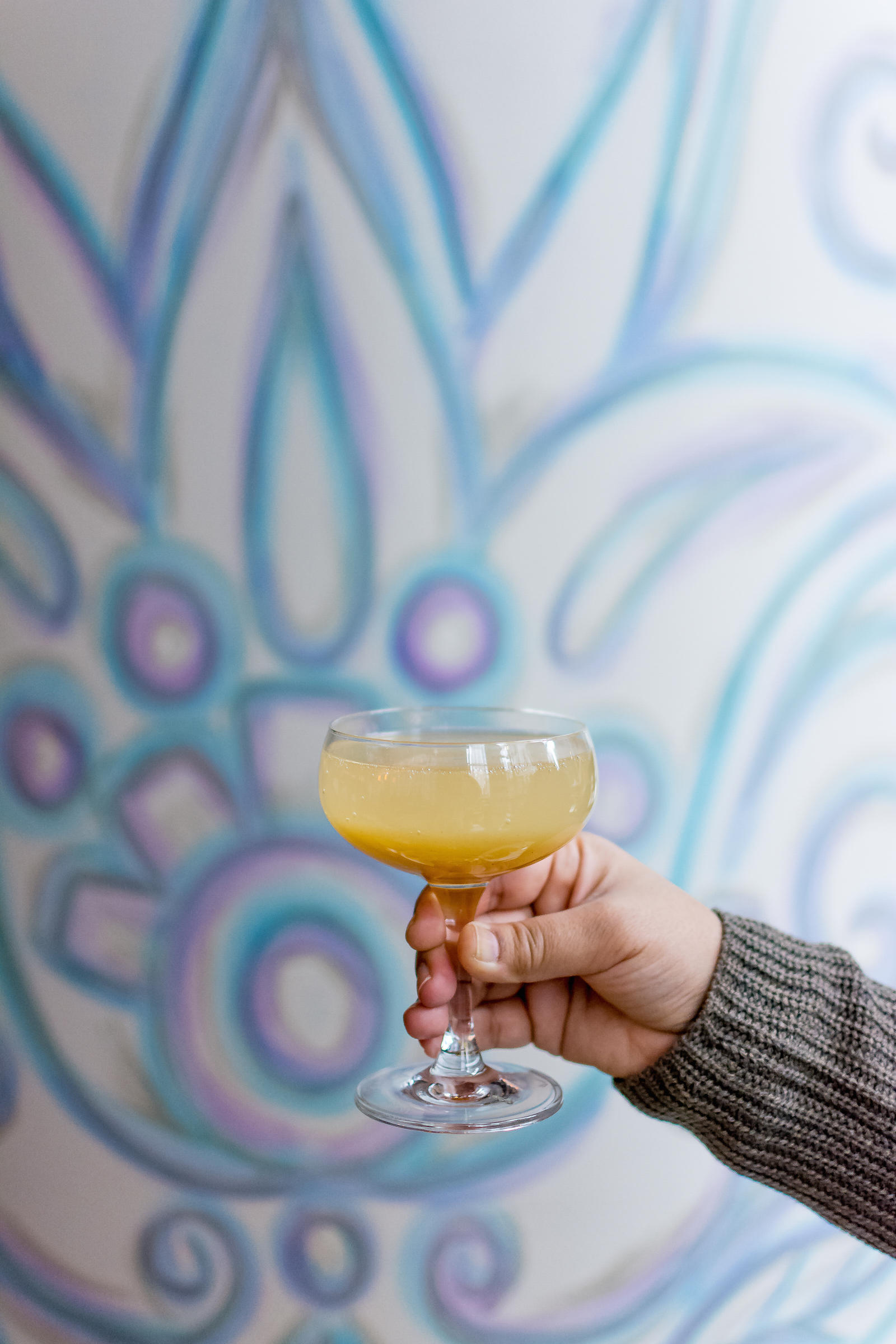 Sapna and I perused all of the different food stations, made our orders and then headed straight for the bar.
We both started out with the Mimosa Misterioso of champagne, lavender, and pear purée. Heavenly, fruity, but light enough to compliment all of the heavy food we ordered.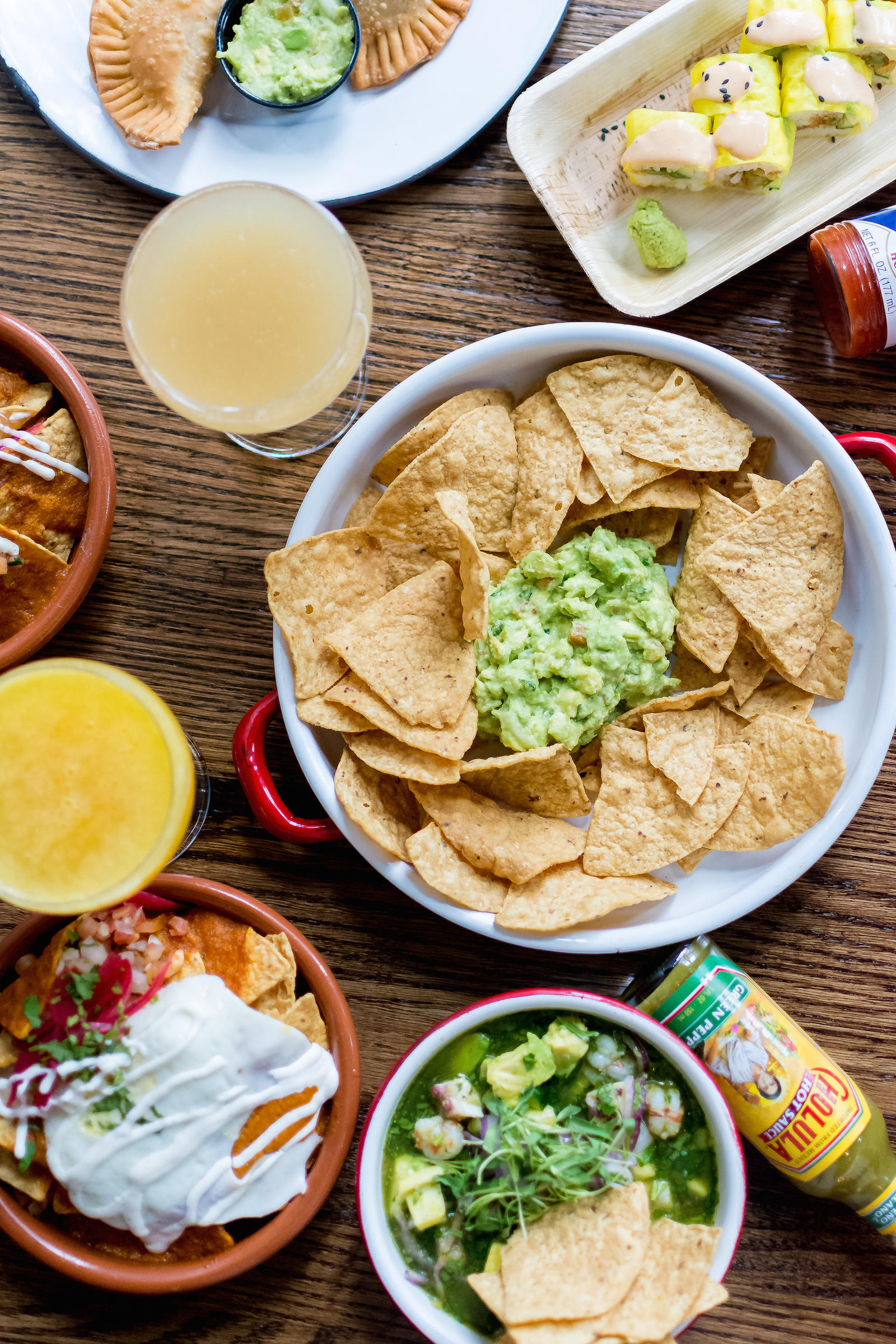 I mean just look at this spread!! Of heavy food… for TWO women…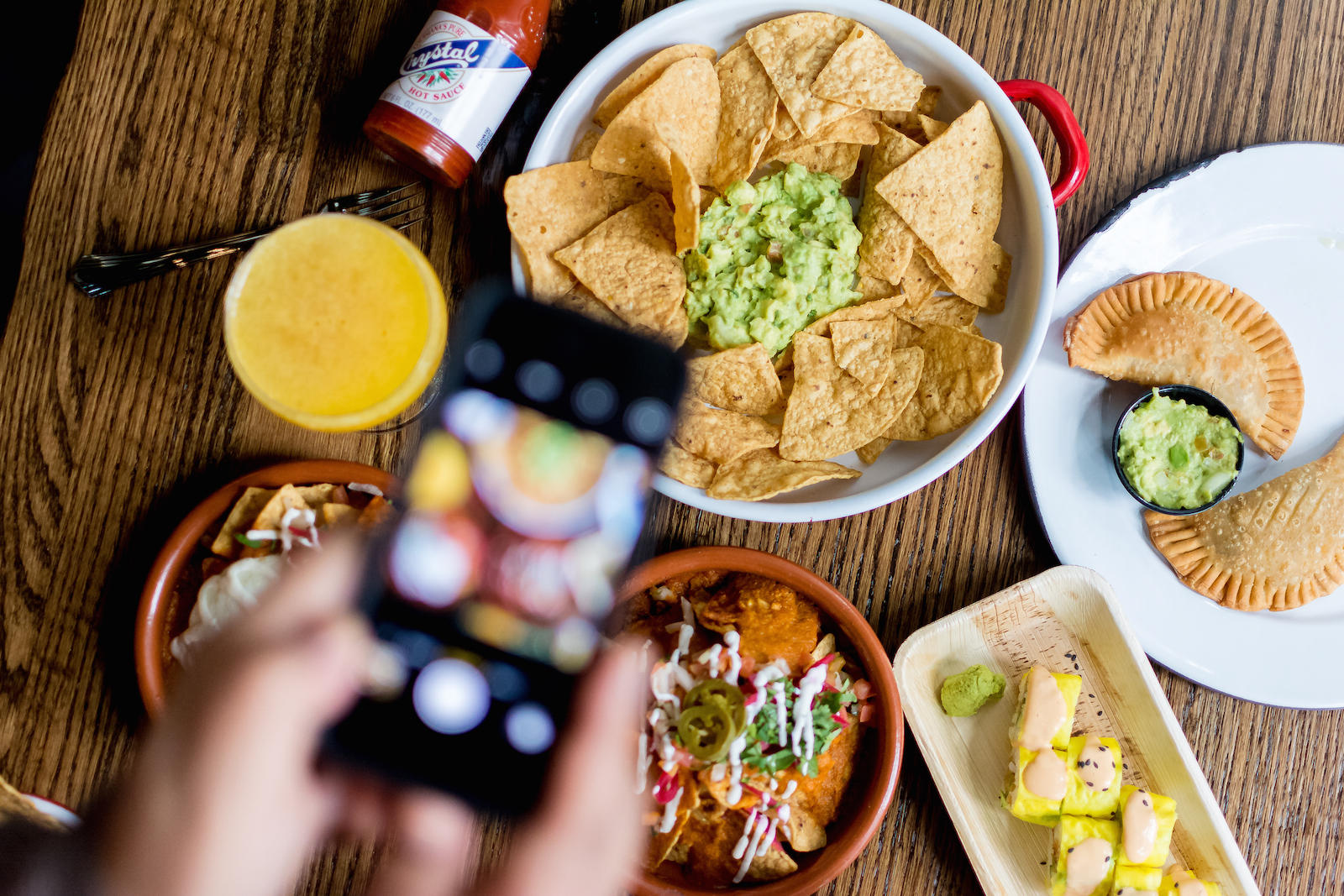 Which we obviously had to document first before diving in.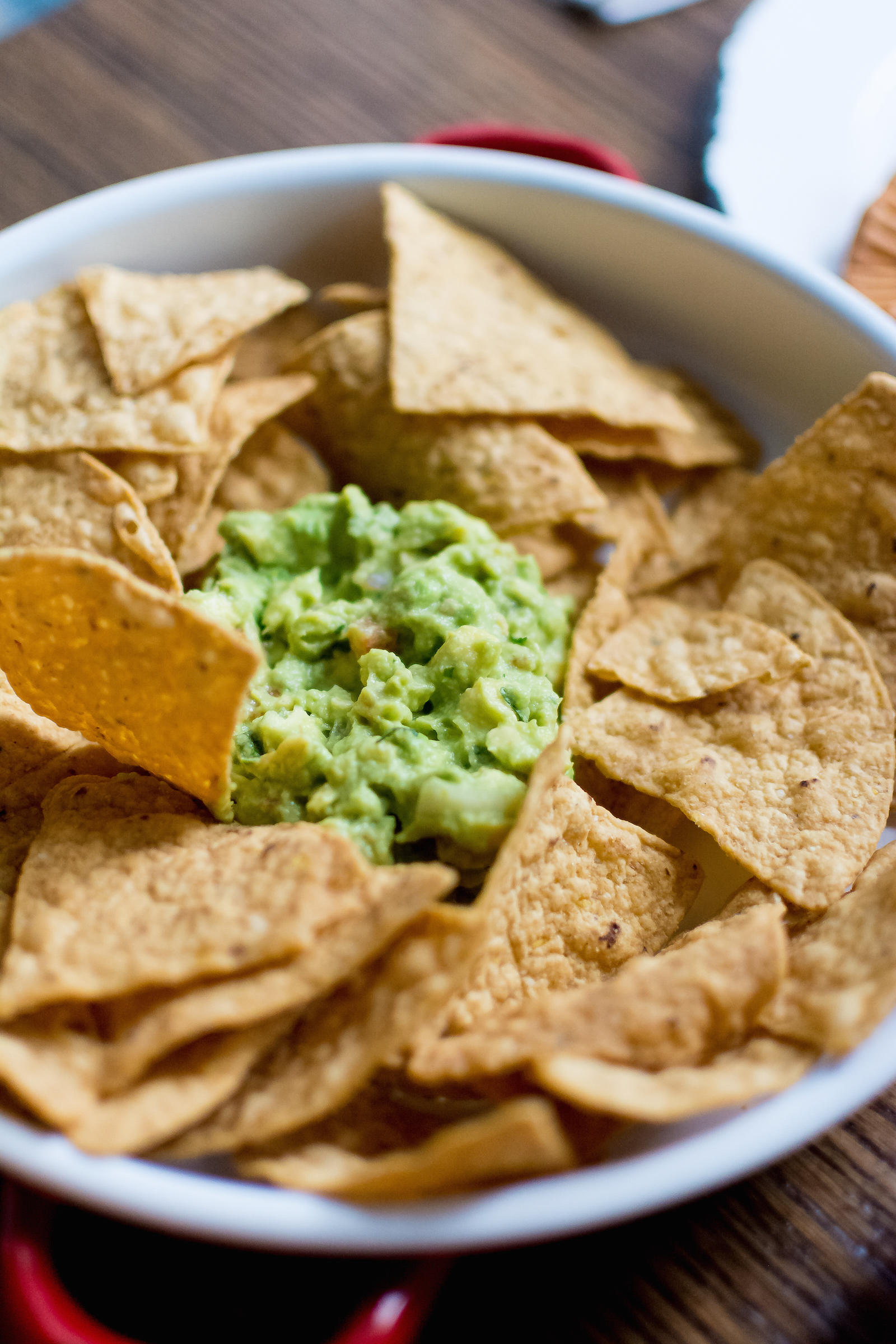 We started out with a classic order of Guacamole & Chips.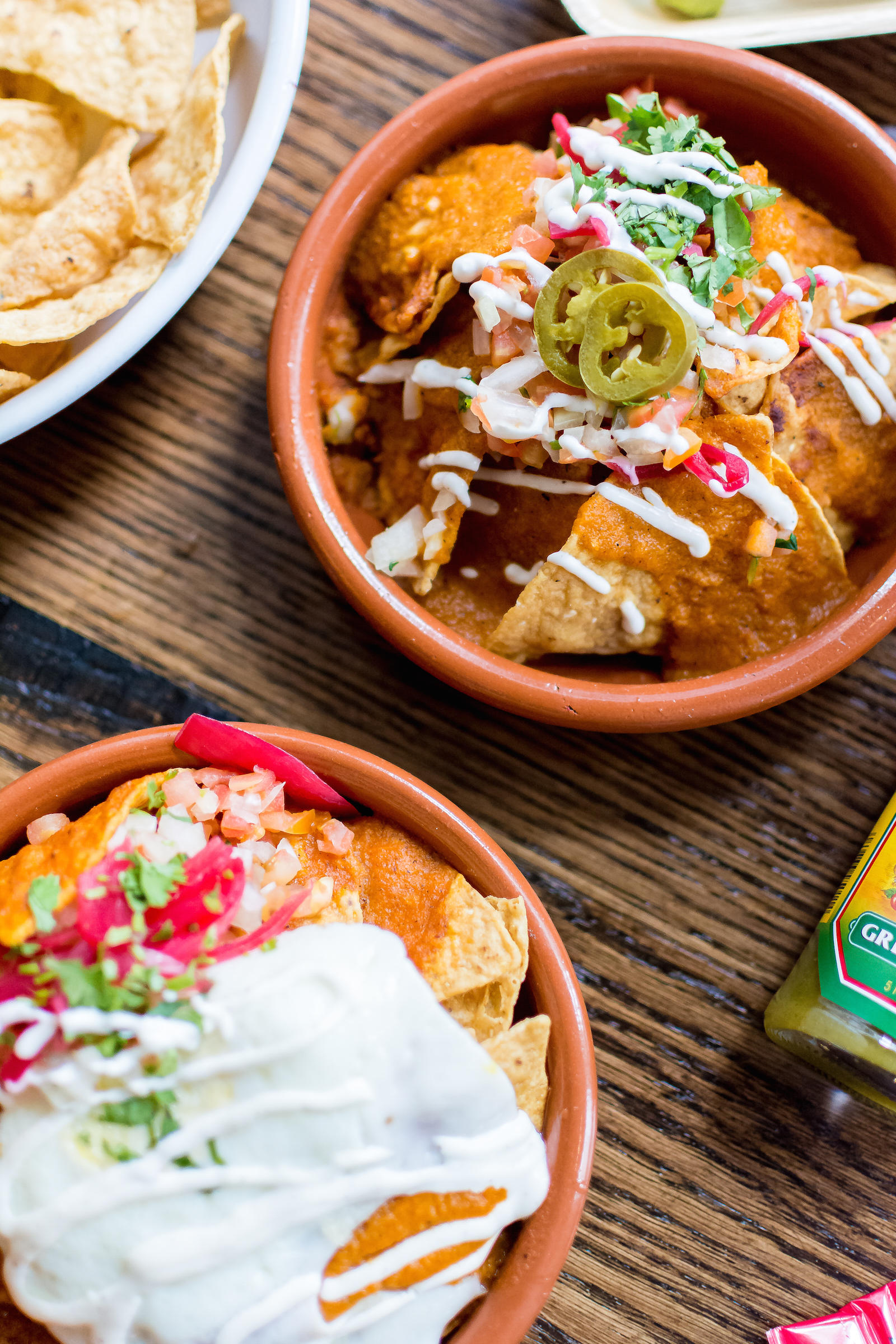 And dos orders of vegetarian chilaquiles!
Mine with a fried egg on top and Sapna's with fresh jalapeños.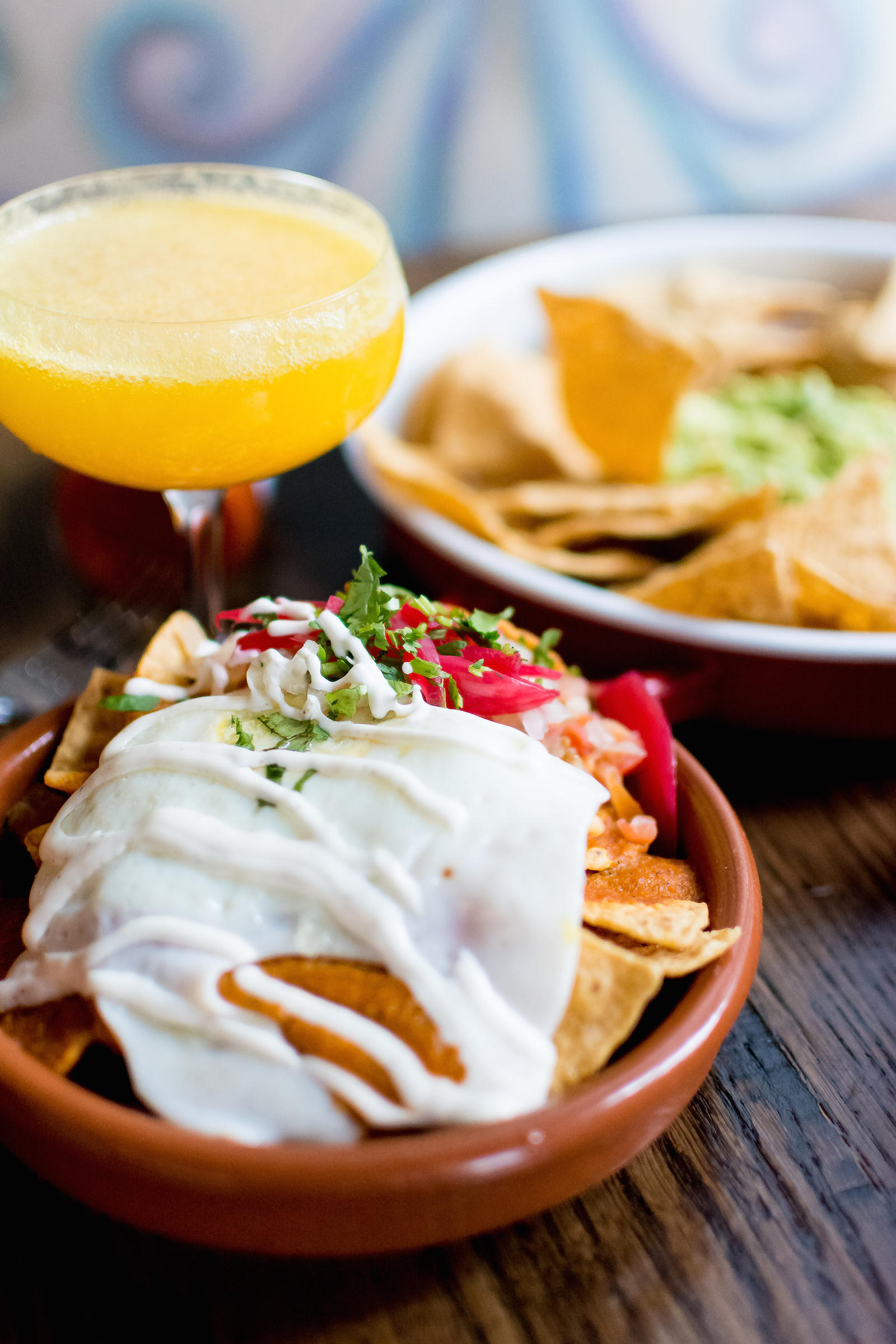 Now many people may not know this but Sapna and I consider ourselves to be chilaquiles snobs.
We secretly and quietly scour the city in a delicious attempt to find the BEST chilaquiles in Chicago. It's a dedicated endeavor we take very seriously.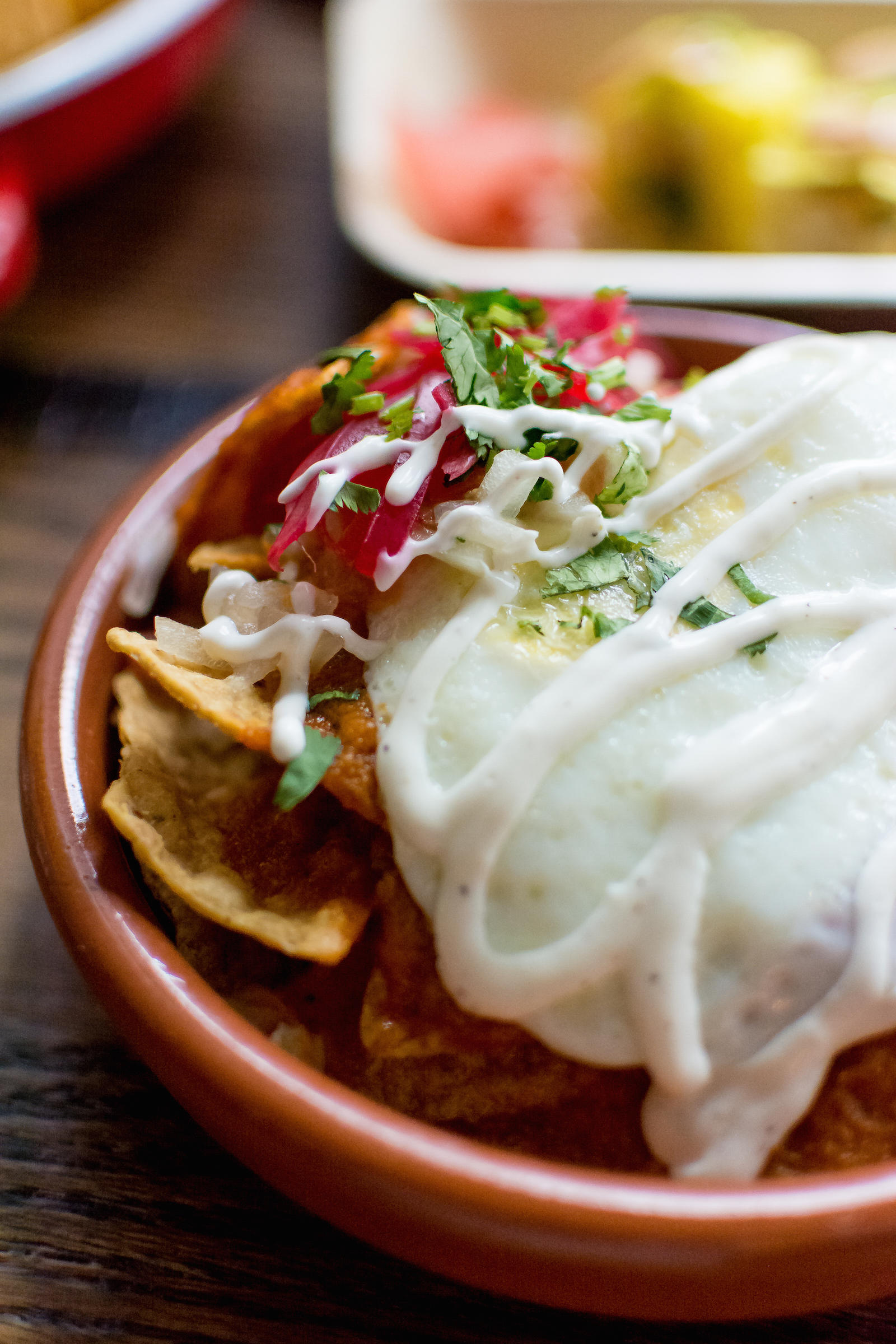 Luckily, Latinicity's chilaquiles were a spicy and delicious combination of tortilla chips, black bean purée, salsa roja, pico de gallo, salsa verde, and crema fresca.
I loved the flavors of all the sauces together! So spicy and satisfying in the morning.
If I had one complaint it would be that Latinicity doesn't assemble their chilaquiles to order so some of the chips were soggy by the time we'd finished shooting our food and actually ate it. #bloggerproblems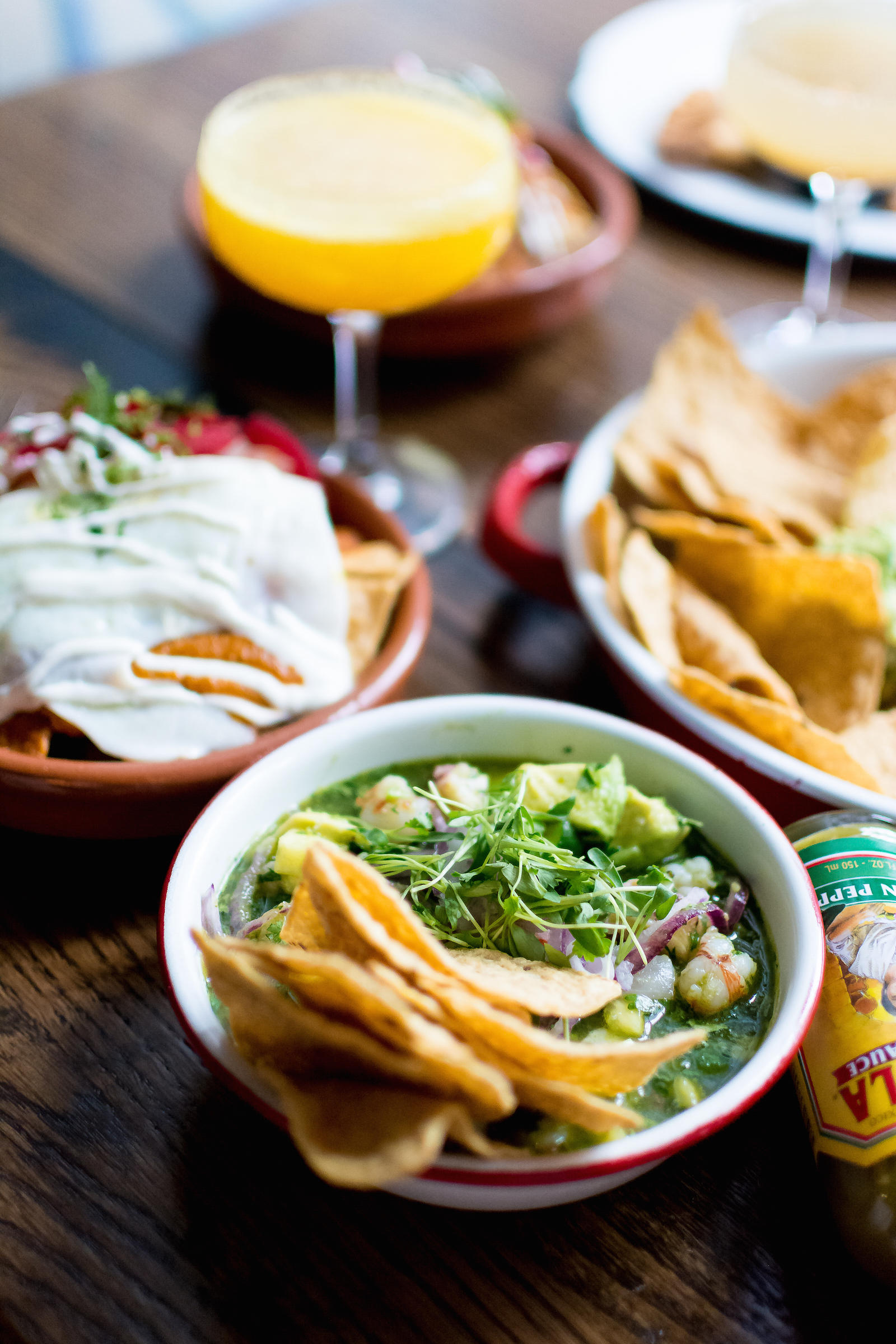 I'm also a true ceviche-fiend too. I don't think I've ever seen ceviche on a menu and NOT ordered it.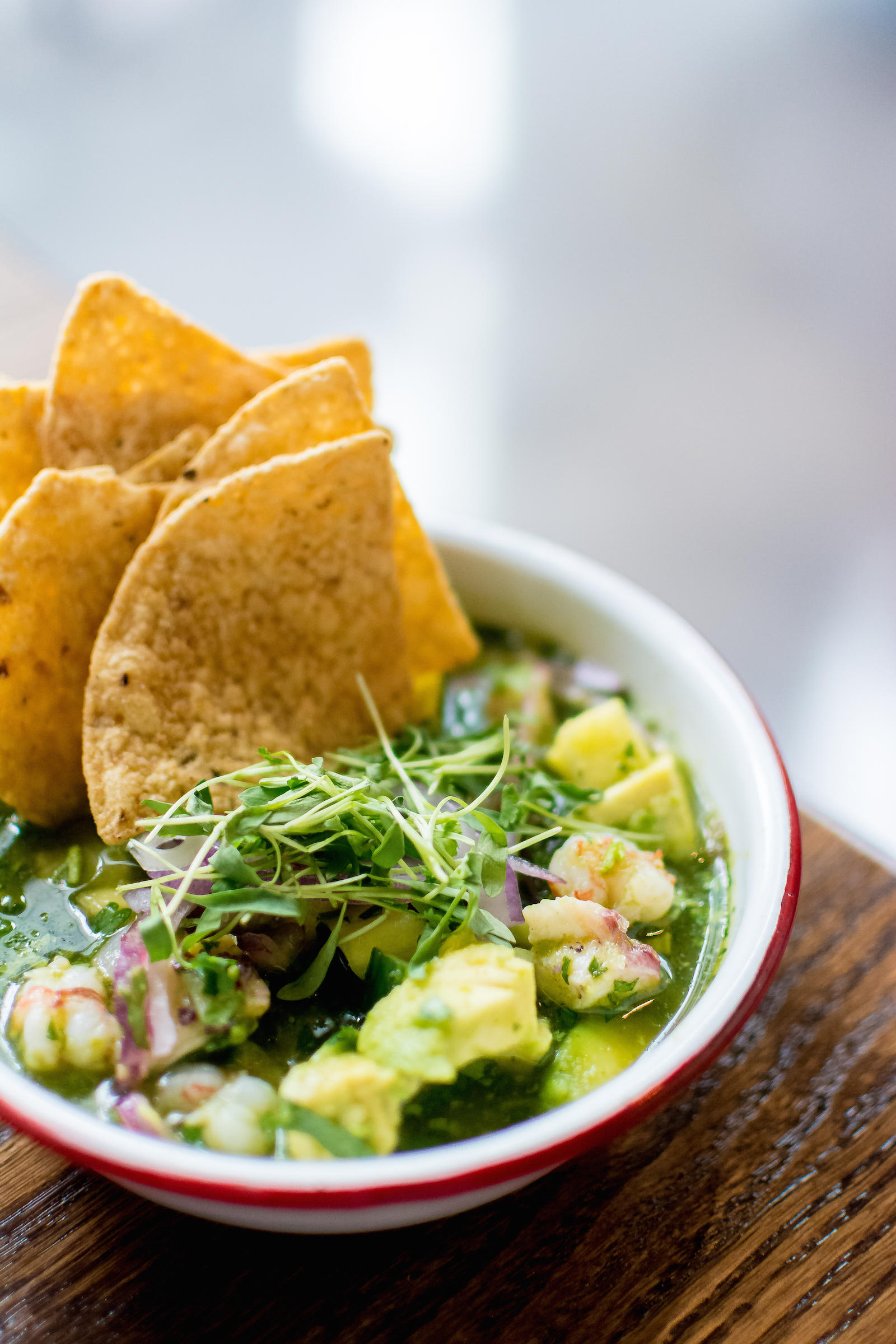 So I couldn't resist ordering an entire ceviche order for myself…
And it immediately became my favorite Latinicity dish.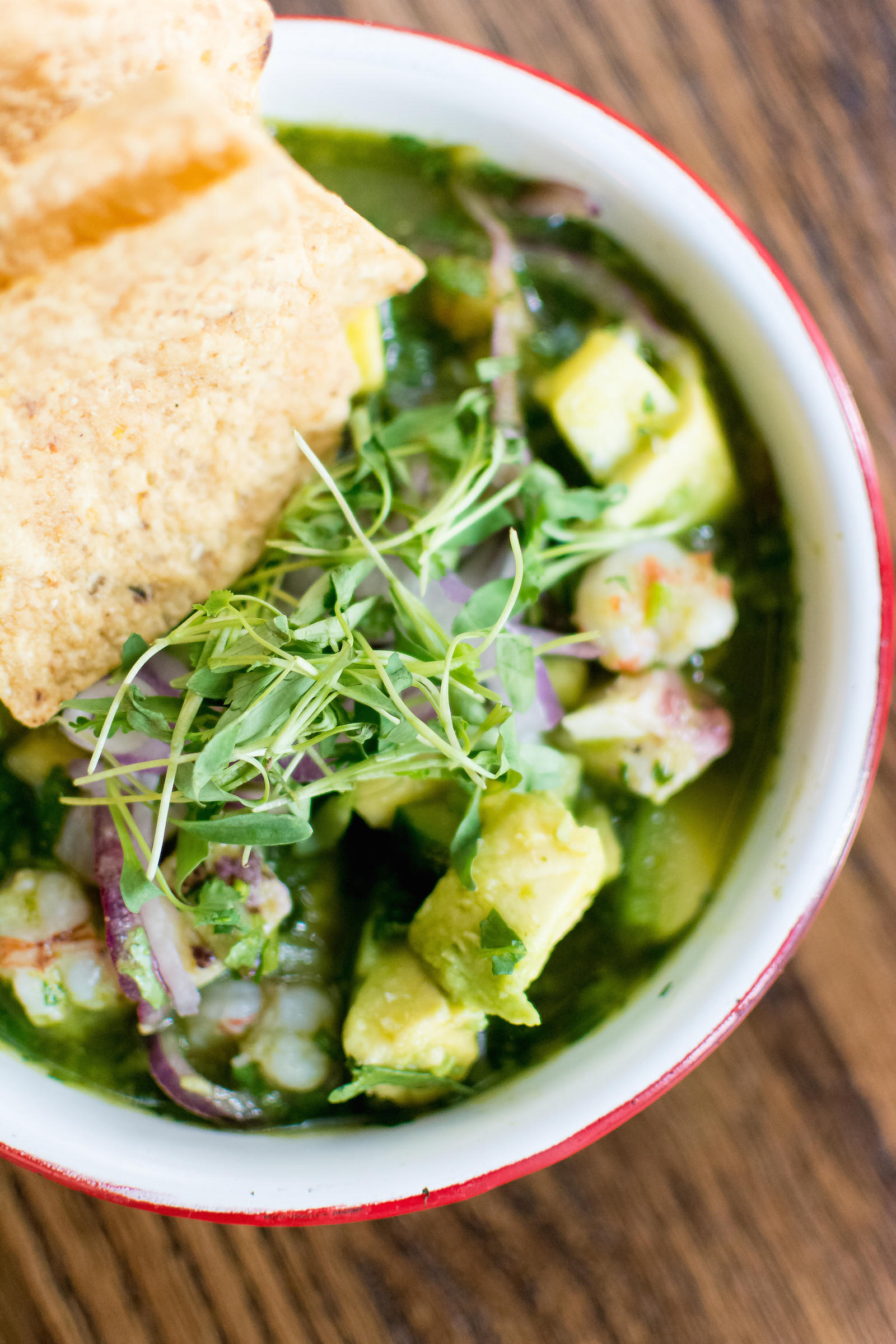 Dubbed Aguachiles Mixto, Latinicity's ceviche is a delicious mixture of fish, shrimp, octopus, pineapple, cucumber red onion, cilantro, and aguachiles sauce.
It's bright, herby, fresh, vibrant AND well-prepared. The octopus was especially tender — a pleasant surprise after so many disappointingly tough tentacles around Chicago.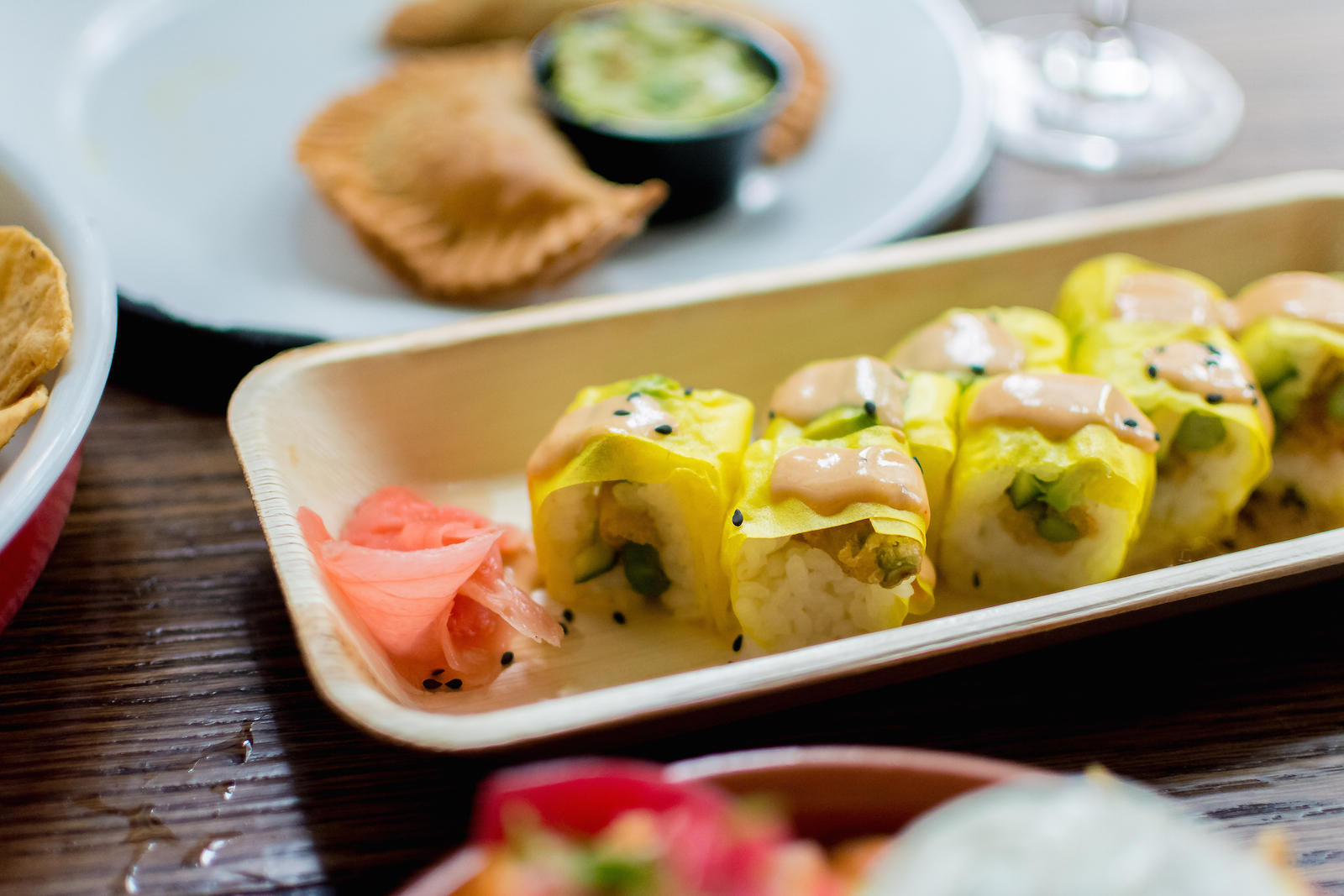 Sapna and I couldn't resist the urge to try a sushi roll for brunch too. Yes, it's a Latin-inspired spot but that doesn't mean they can't make sushi!

We choose a simple Vegetable Roll with asparagus-scallion tempura, avocado, roasted red pepper cucumber, and aioli wrapped in soy paper. It's a pretty roll with delicious flavors but I do wish it had more filling to make it a little more satisfying.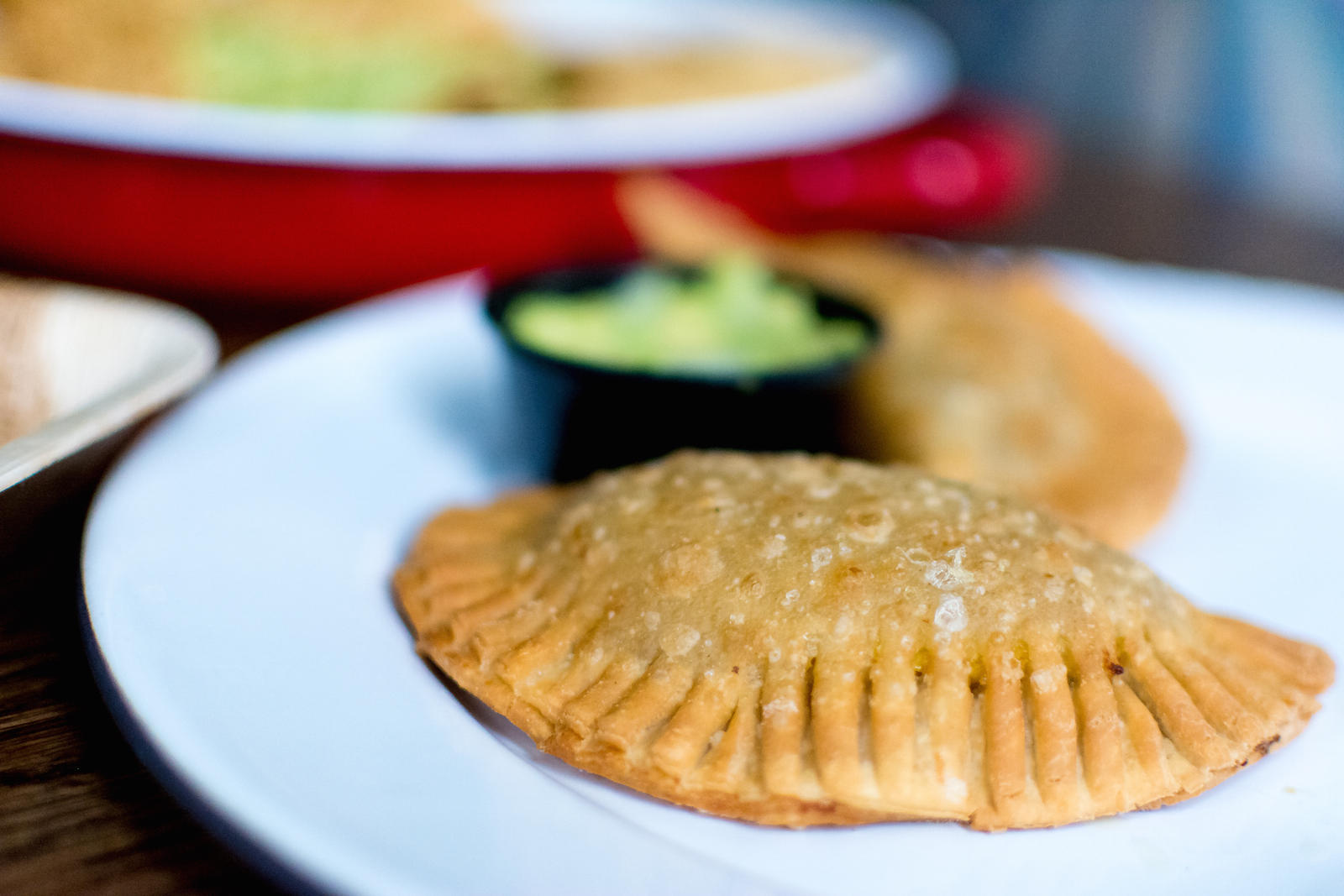 But these Smoked Corn Empanadas more than made up for the sushi.
The flaky dough was crisp and beautifully fried with a smoky corn stuffing that was seriously addicting.
I really only got one shot of these before we ate them in less than a minute! And then maybe went back and got a second order…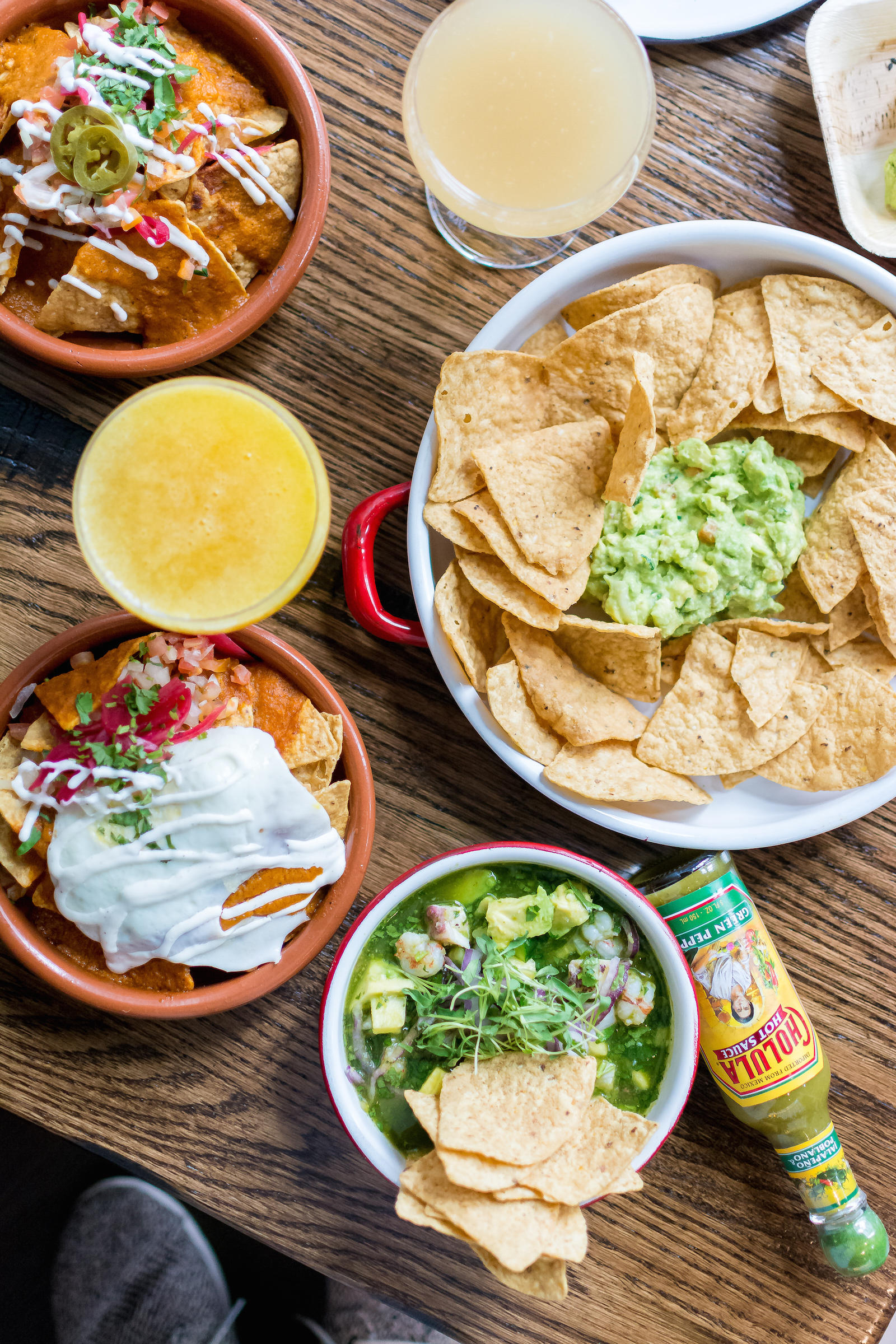 Latinicity is the sort of casual brunch spot that you can bring the whole family to — there's something for everyone! From the delicious ceviches and empanadas to the spicy chilaquiles, burger sliders, and tortas, it's the sort of place you can really indulge at.
And isn't that the whole point of brunch? To indulge?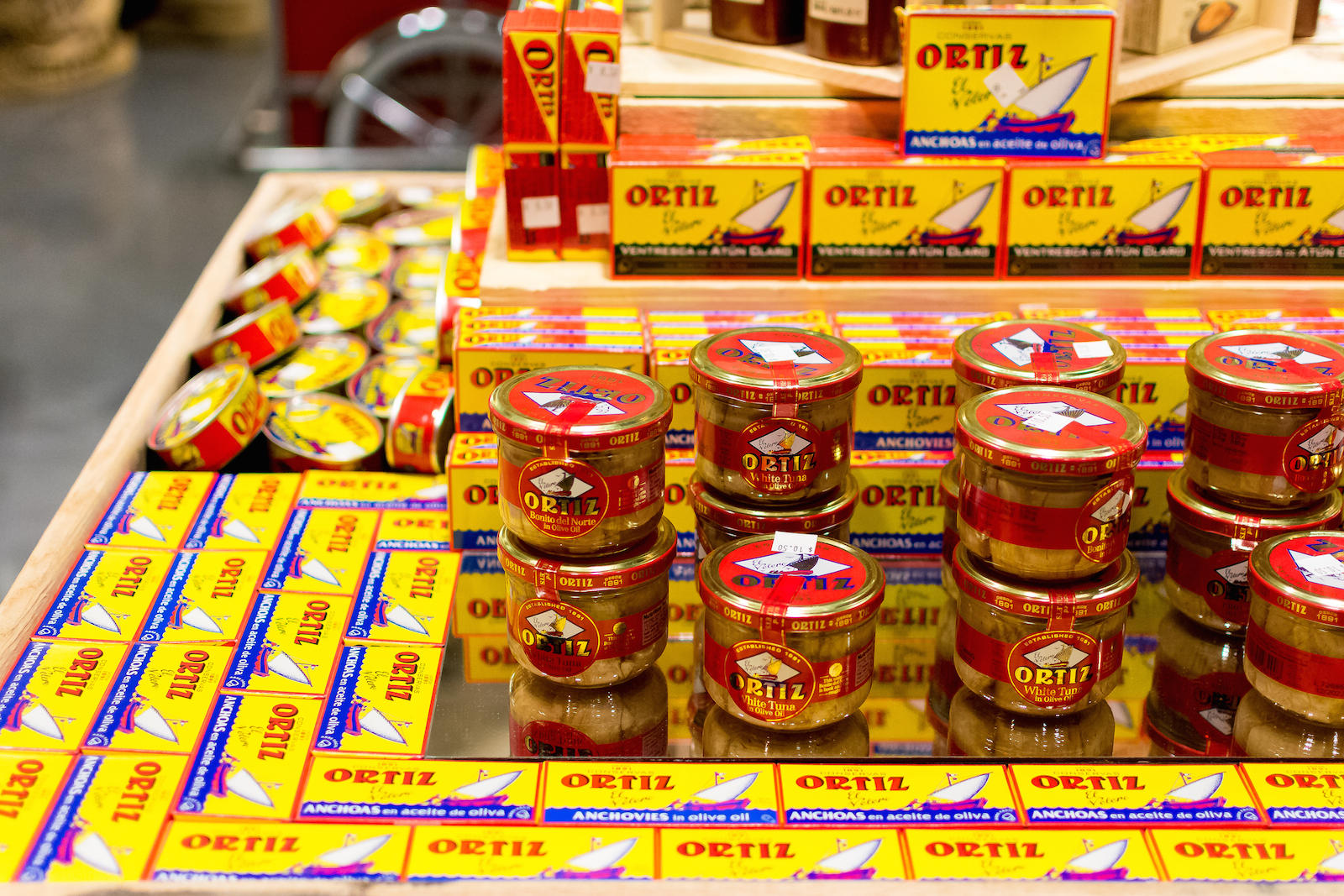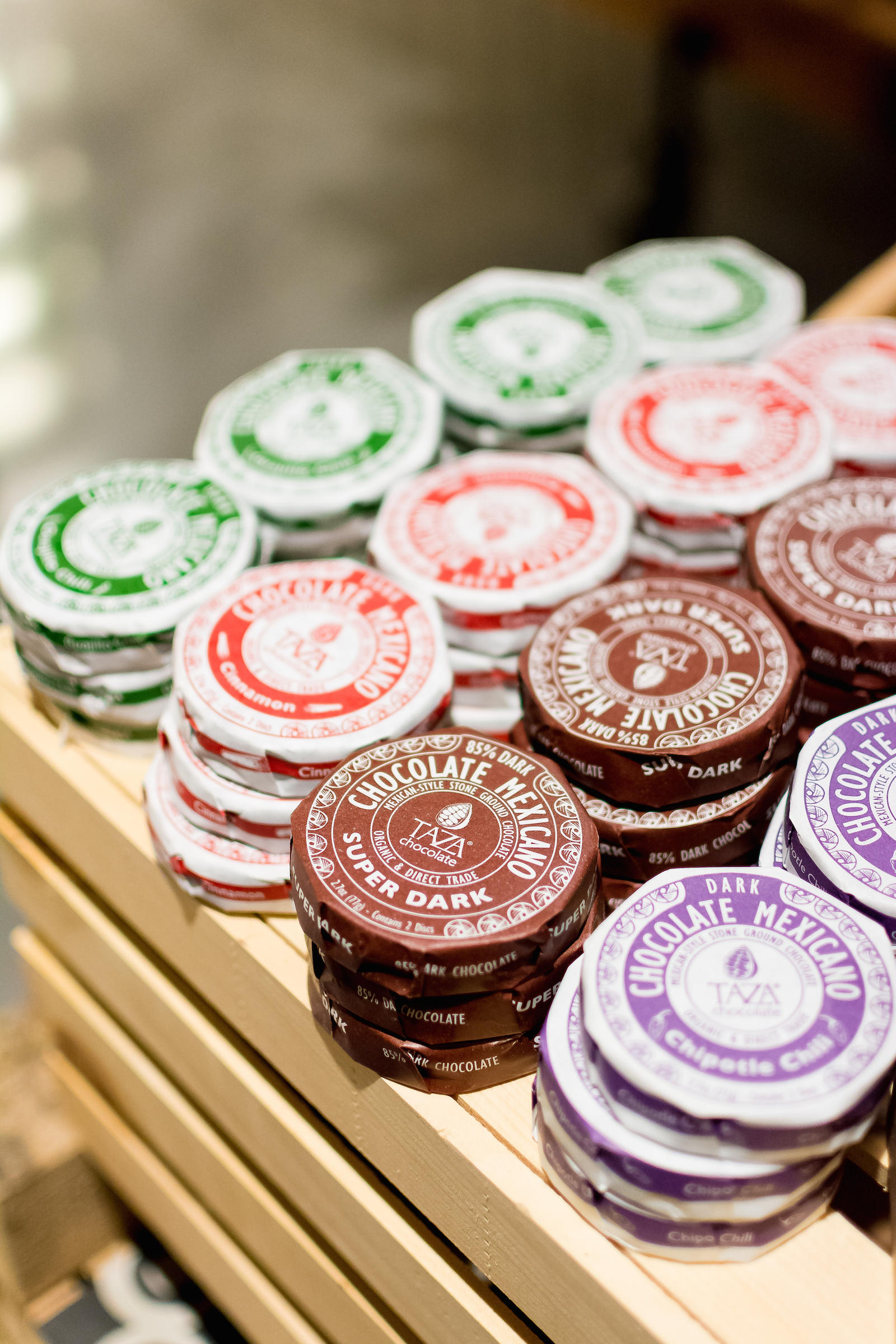 And if, by chance, you aren't bursting at the seams on your way out of Latinicity be sure to stop by their gourmet Latin-food shop to pick up some authentic ingredients to munch on later.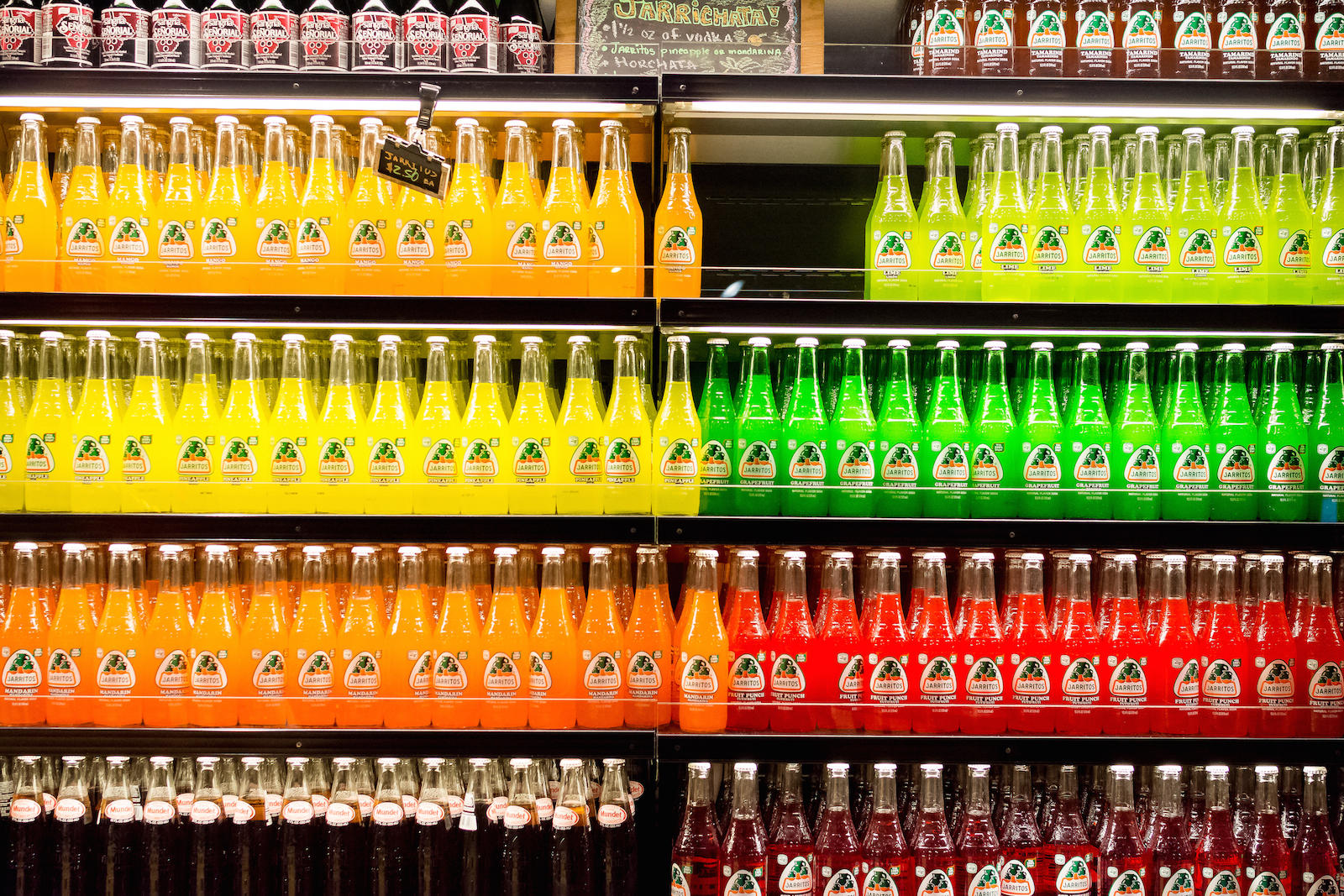 I especially get excited over the wall of Jarritos bottles! My favorite flavor has to be the grapefruit soda.
Latinicity serves brunch from 11 – 6 on Sundays for $25 (including two cocktails) — it's a great deal when you want to try a lot of different types of Latin-inspired food all in one spot! I mean, who doesn't love having dozens of options for brunch?
Disclosure: I received a complimentary meal to facilitate this post. Review and all opinions are my own.