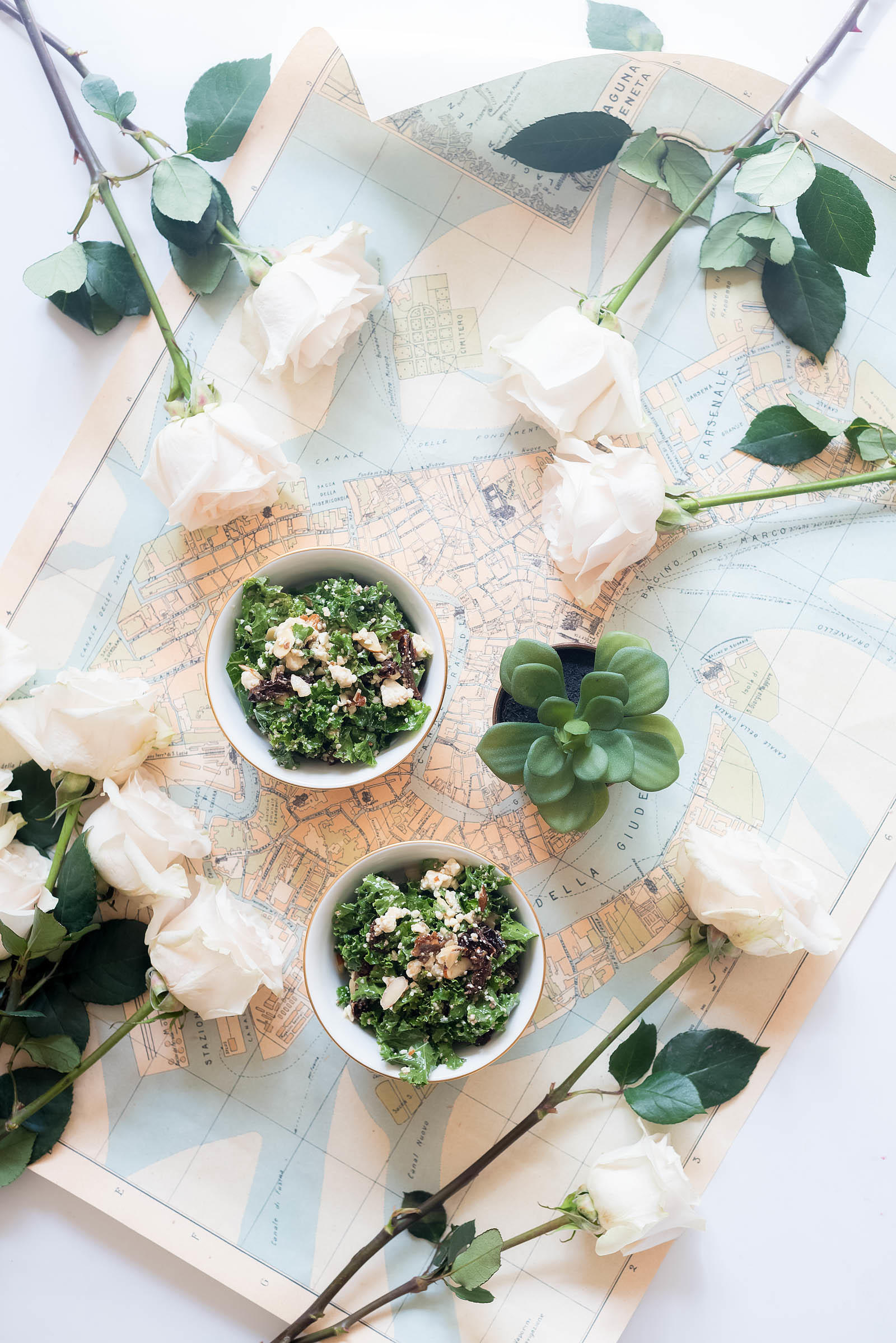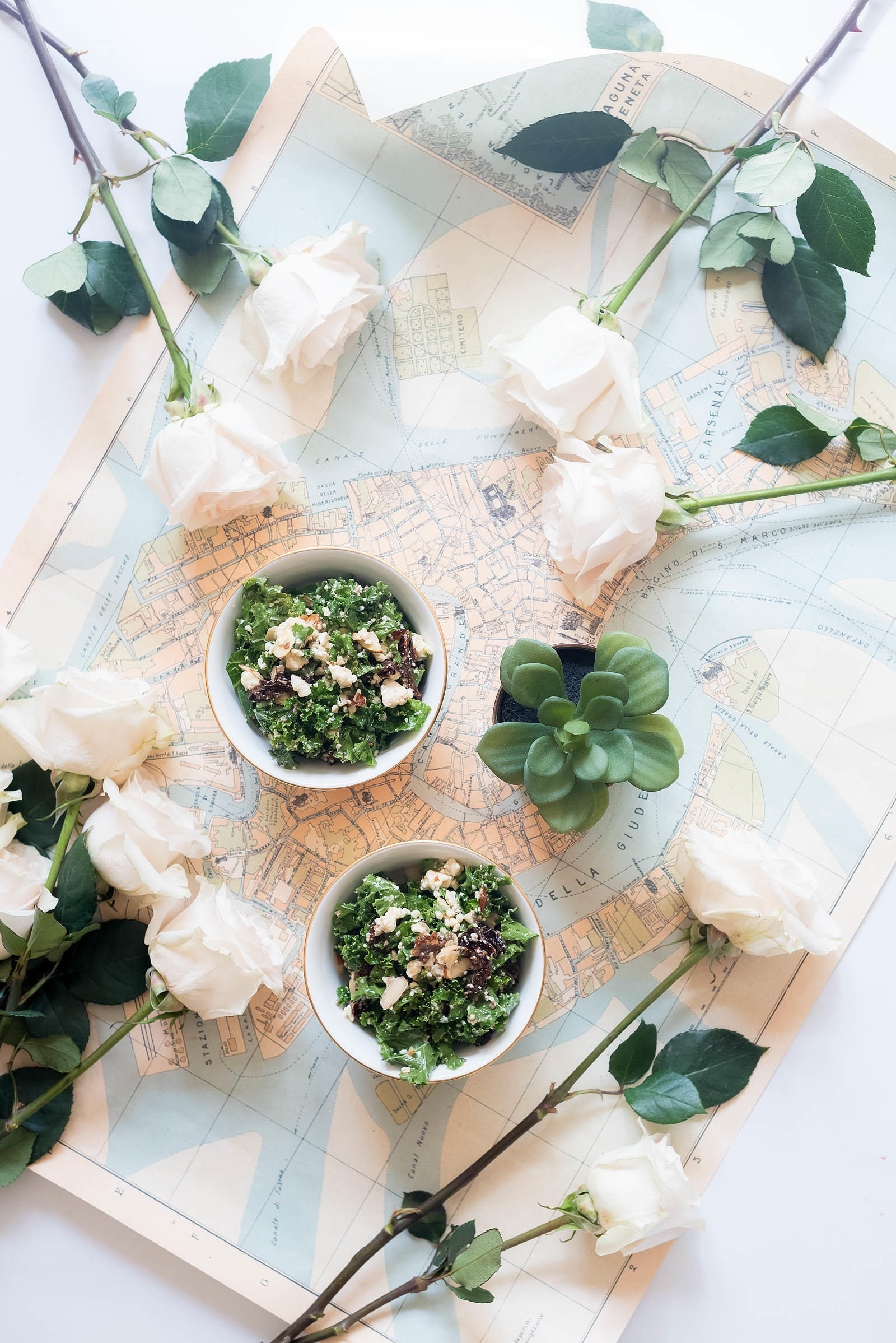 I know this isn't my first kale salad recipe here on the blog.
And it probably won't be the last either.
Why?
Because I LOVE a good kale salad. I used to LIVE off them back in those stripped-for-cash post-college years when I desperately tried to eat "clean" on a shoestring budget.
Kale is one of those magically fabulous ingredients that I think intimidates people for all the wrong reasons.
It's hideous in size and appearance. And one of those foods most people have had at least ONE bad experience with. But if you find kale at all intimidating, you need to conquer your fears! Kale is a hearty leafy green packed with nutrients and is insanely cheap, filling, and lasts for AGES in the fridge. AGES!
And kale salads may just be the simplest "healthy" meal you can throw together in a rush. Whenever I want a healthy lunch ASAP, this recipe is my go-to.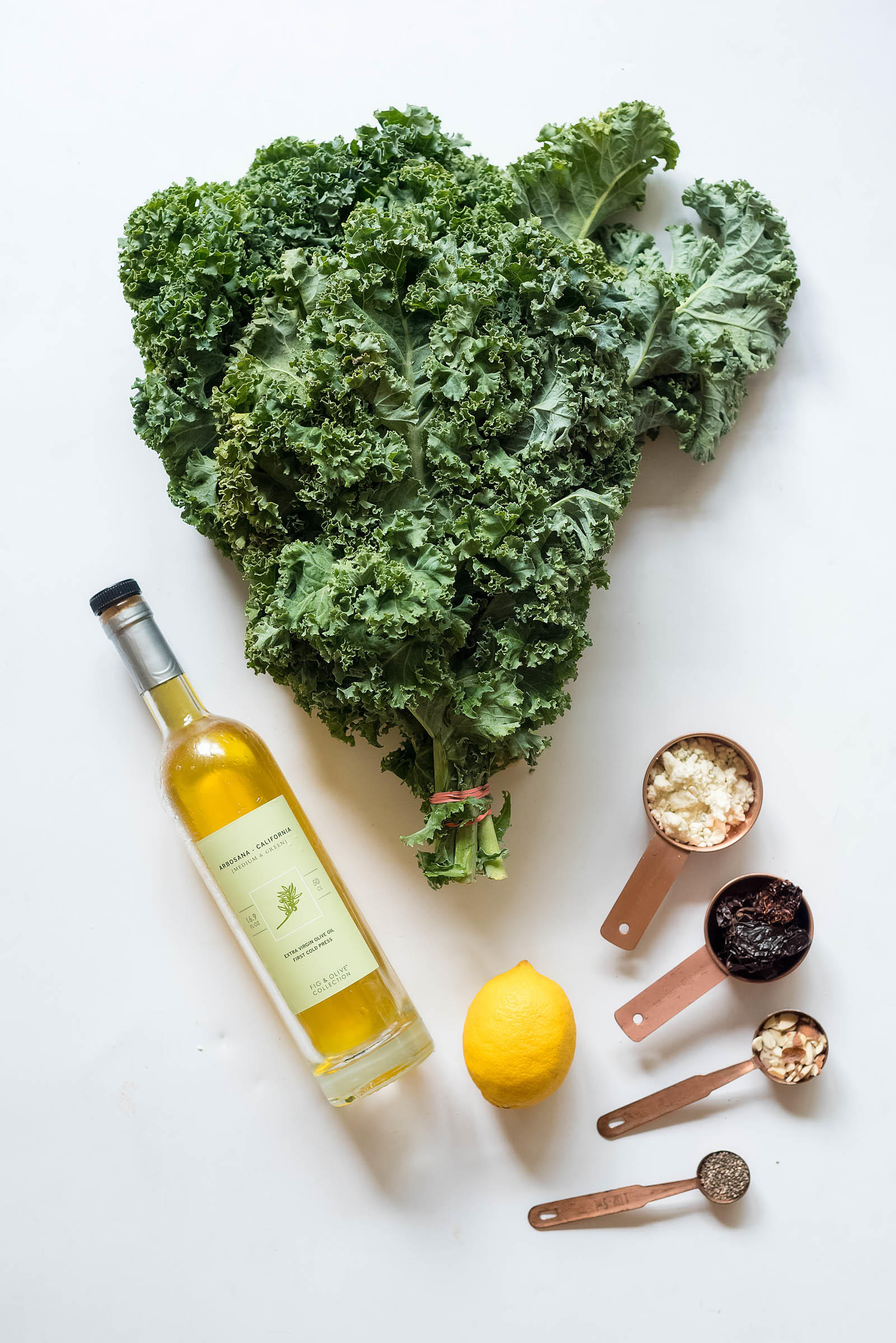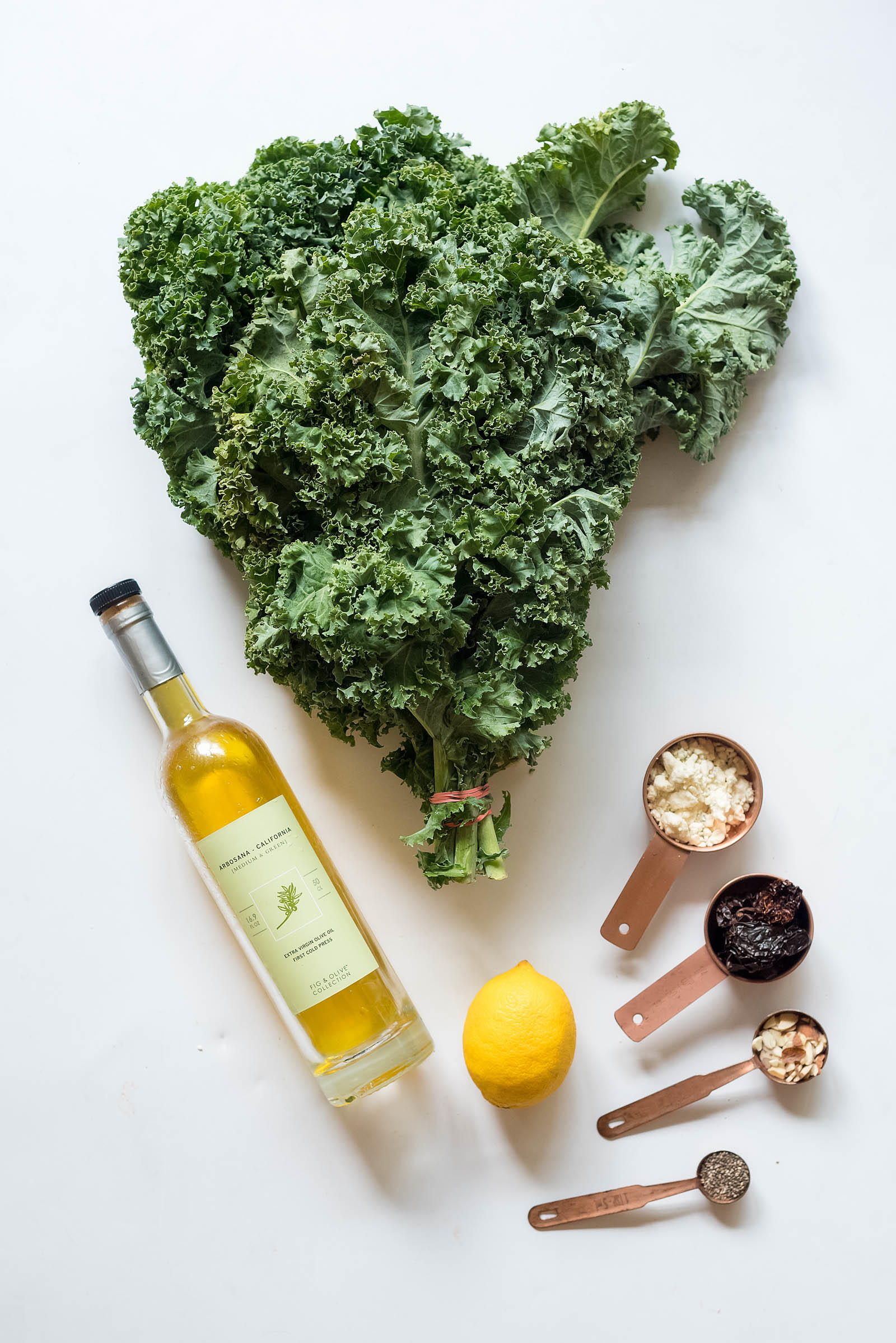 Marinated Tomato & Gorgonzola Kale Salad

Yields 2 Servings
1 Bunch Leafy Kale
2 Tbsp Crumbled Gorgonzola Cheese*
Fistful Sun-Dried Tomatoes, Chopped
1 Tbsp Sliced & Toasted Almonds
1 Tbsp Chia Seeds
1-2 Tbsp Olive Oil
Juice of Half a Fresh Lemon
Salt & Pepper To Taste
The first rule when making a kale salad is to be sure to wash and dry your leafy greens thoroughly before anything else. Your salad will taste soggy and dirty if you don't properly rinse and pat dry your kale leaves!
Then decide HOW you want to chop it. This is where you can make your kale salad really interesting. Chop it horizontally with the stalk like romaine and you have a hearty salad base ideal for thick dressings and heavy toss-ins. But if you snip the ruffled leafy edges off with kitchen shears you're instead left with a light, fluffy, slaw-like texture that's really refreshing and pleasing.
I always prefer to "snip" my kale leaves since I love the light texture it gives but feel free to get creative with your kale chopping (gotta keep things interesting when you're eating healthy, amiright?).
After prepping your kale leaves, mix the olive oil, lemon juice, salt, and pepper together in a small bowl. In a large bowl toss the kale leaves with the chia seeds, almonds, chopped tomatoes, and gorgonzola cheese. Add the dressing and toss to combine thoroughly. Let sit 5 minutes to marinate then ENJOY!
*If Gorgonzola cheese is too intimidating of a flavor, swap in goat cheese or feta!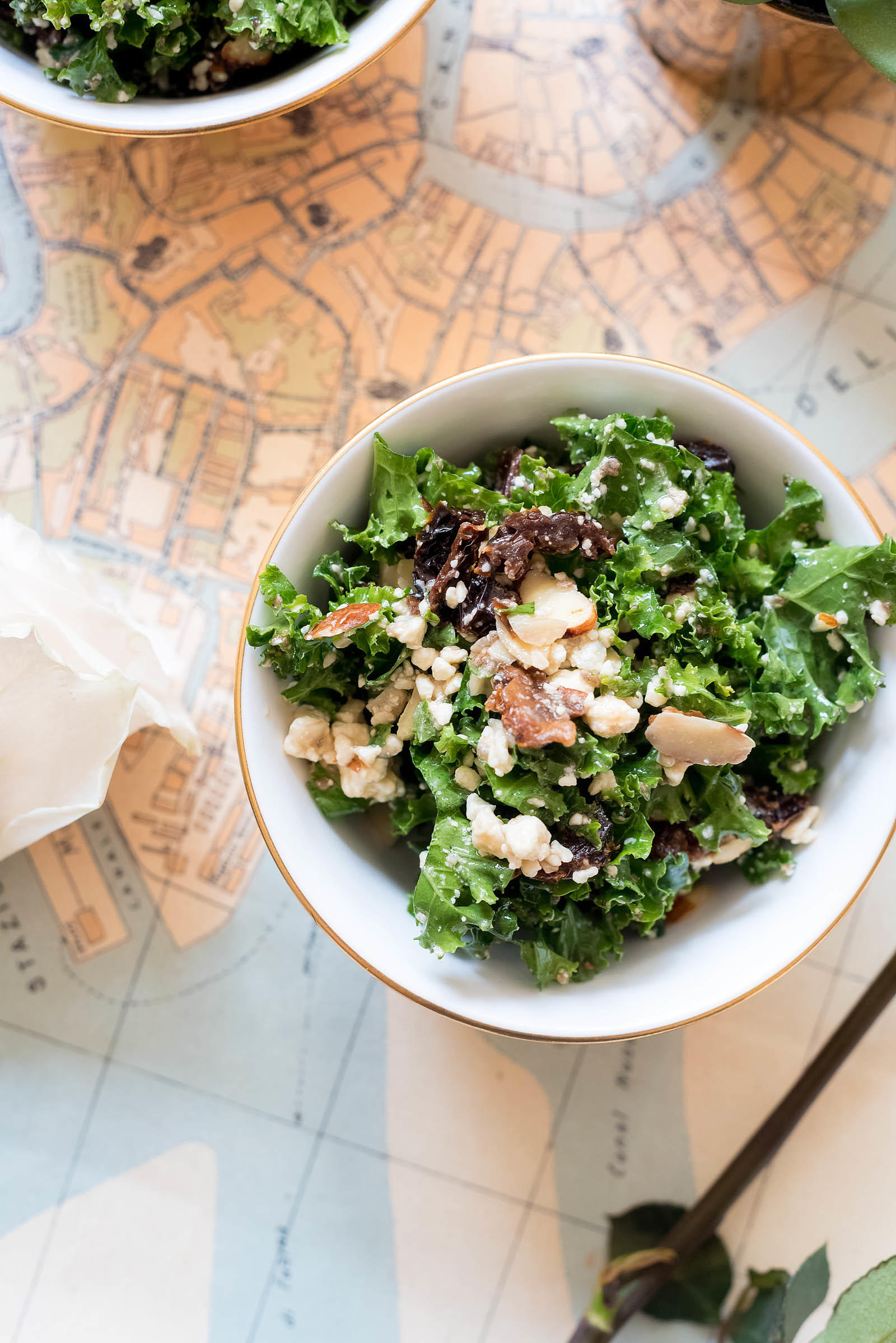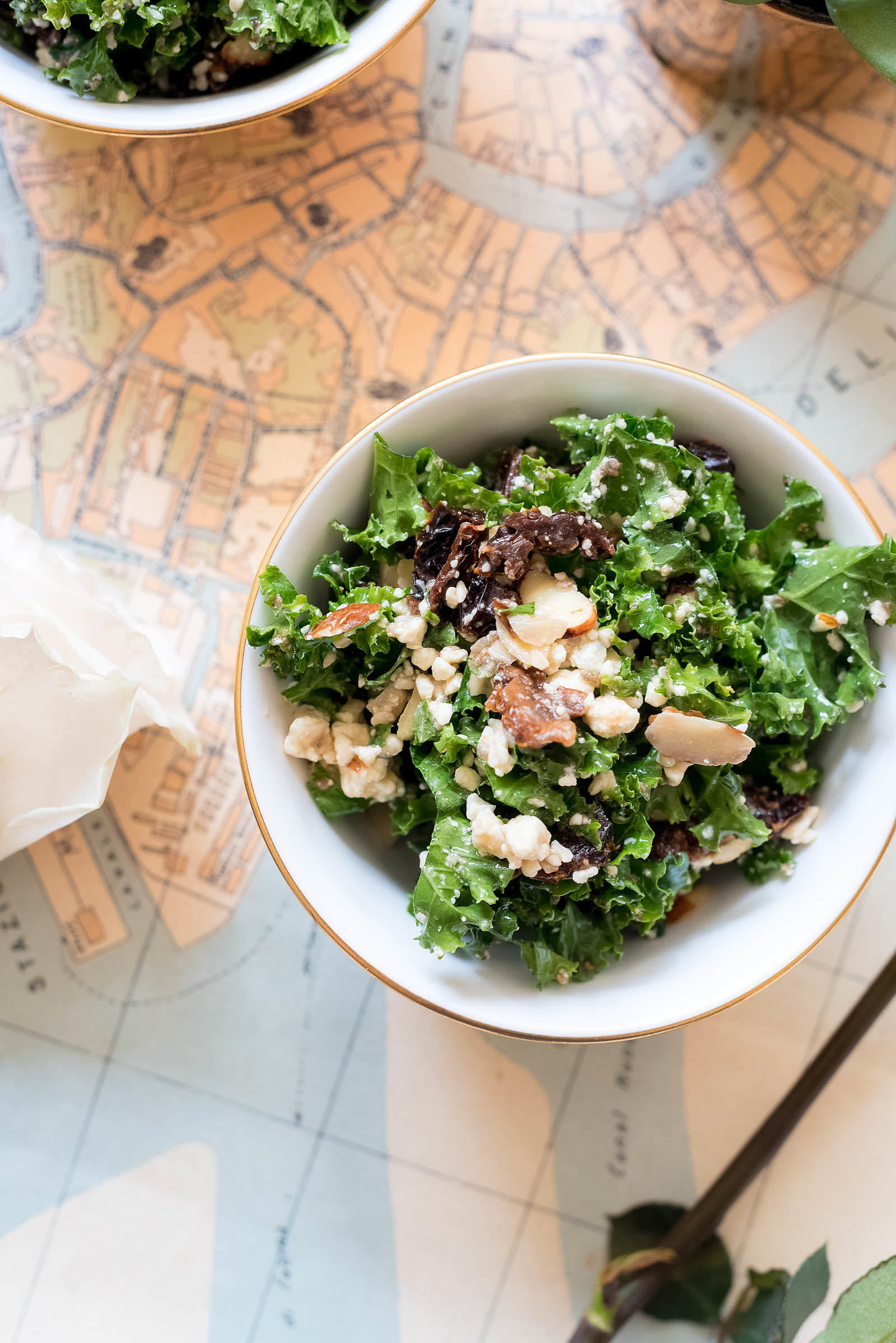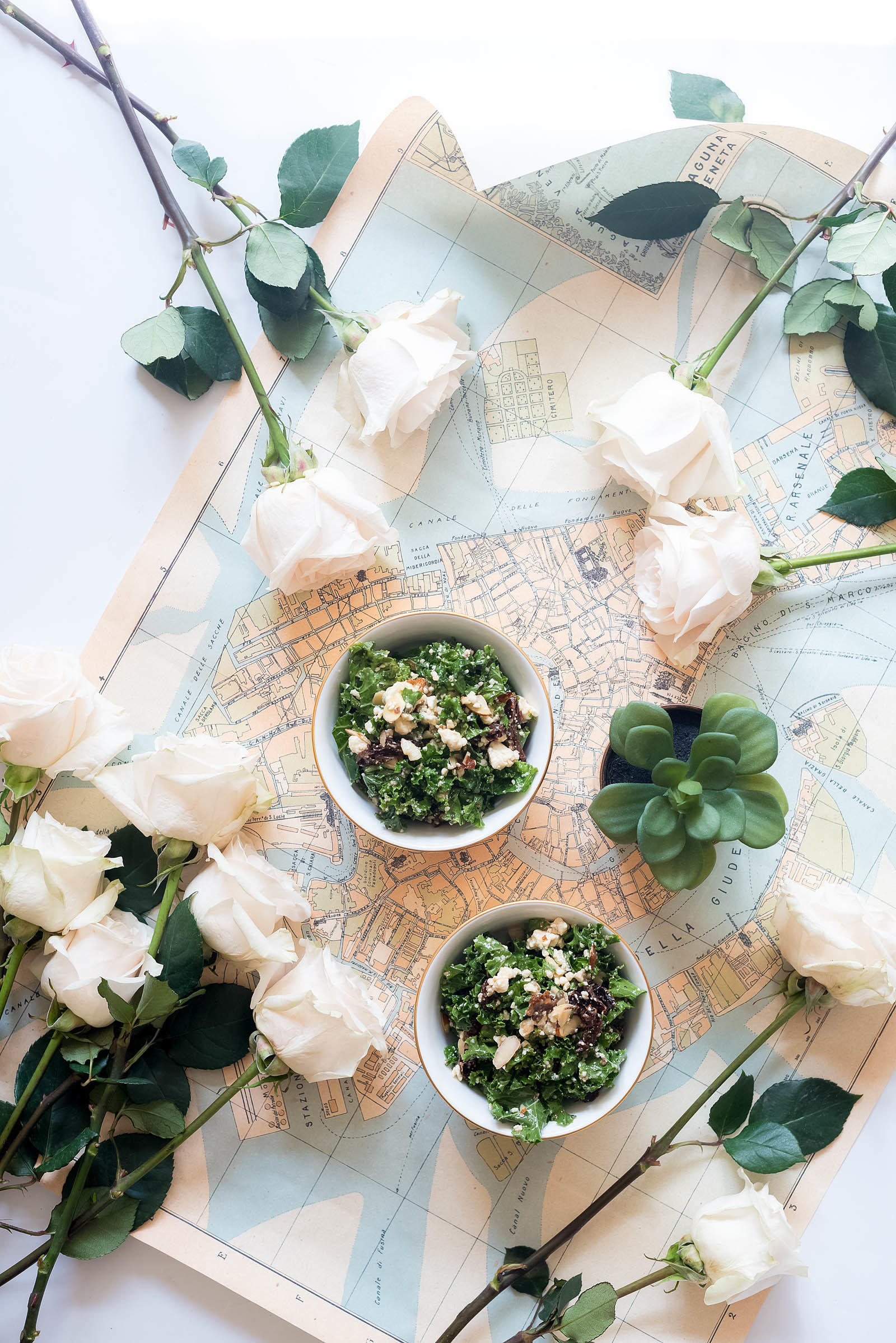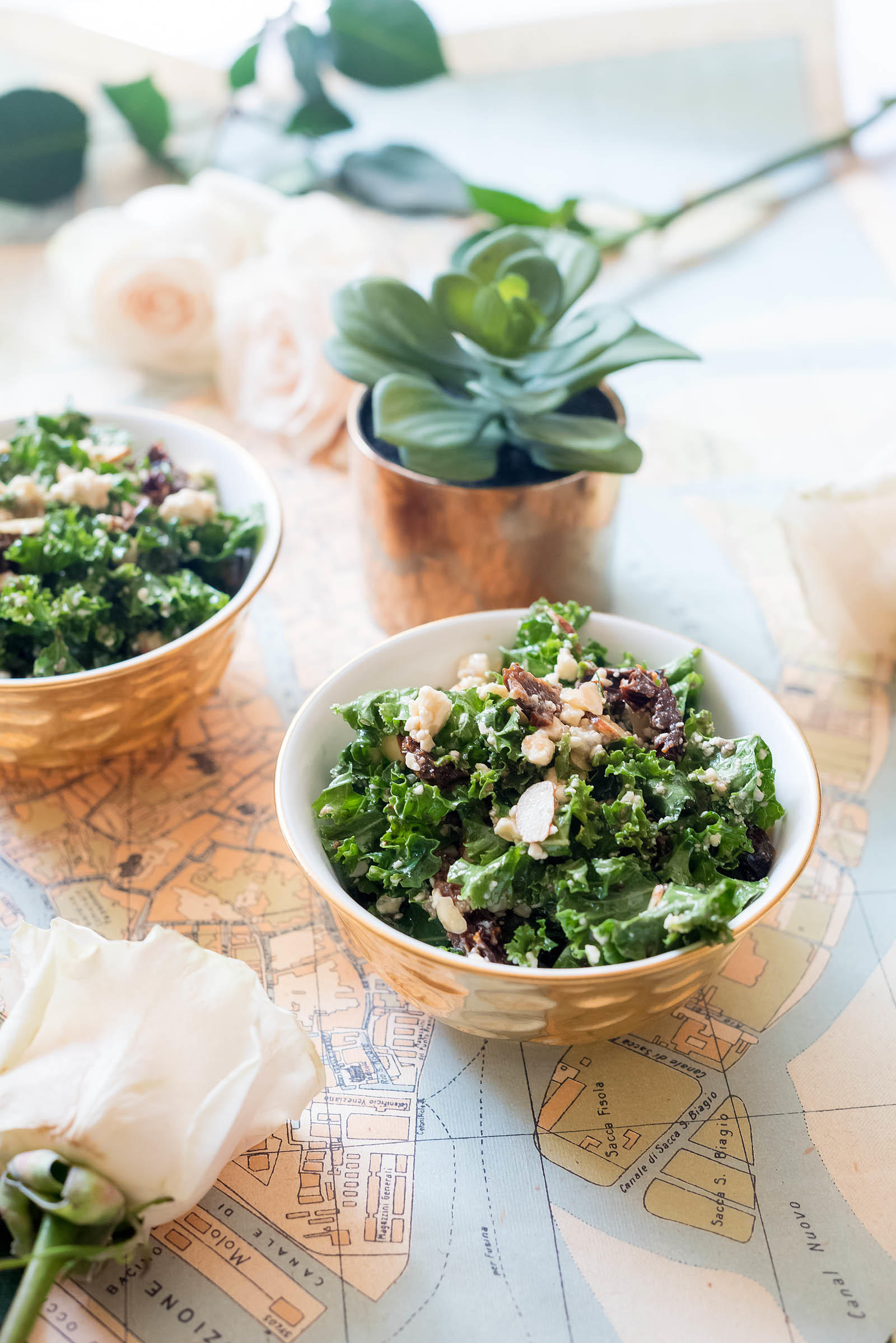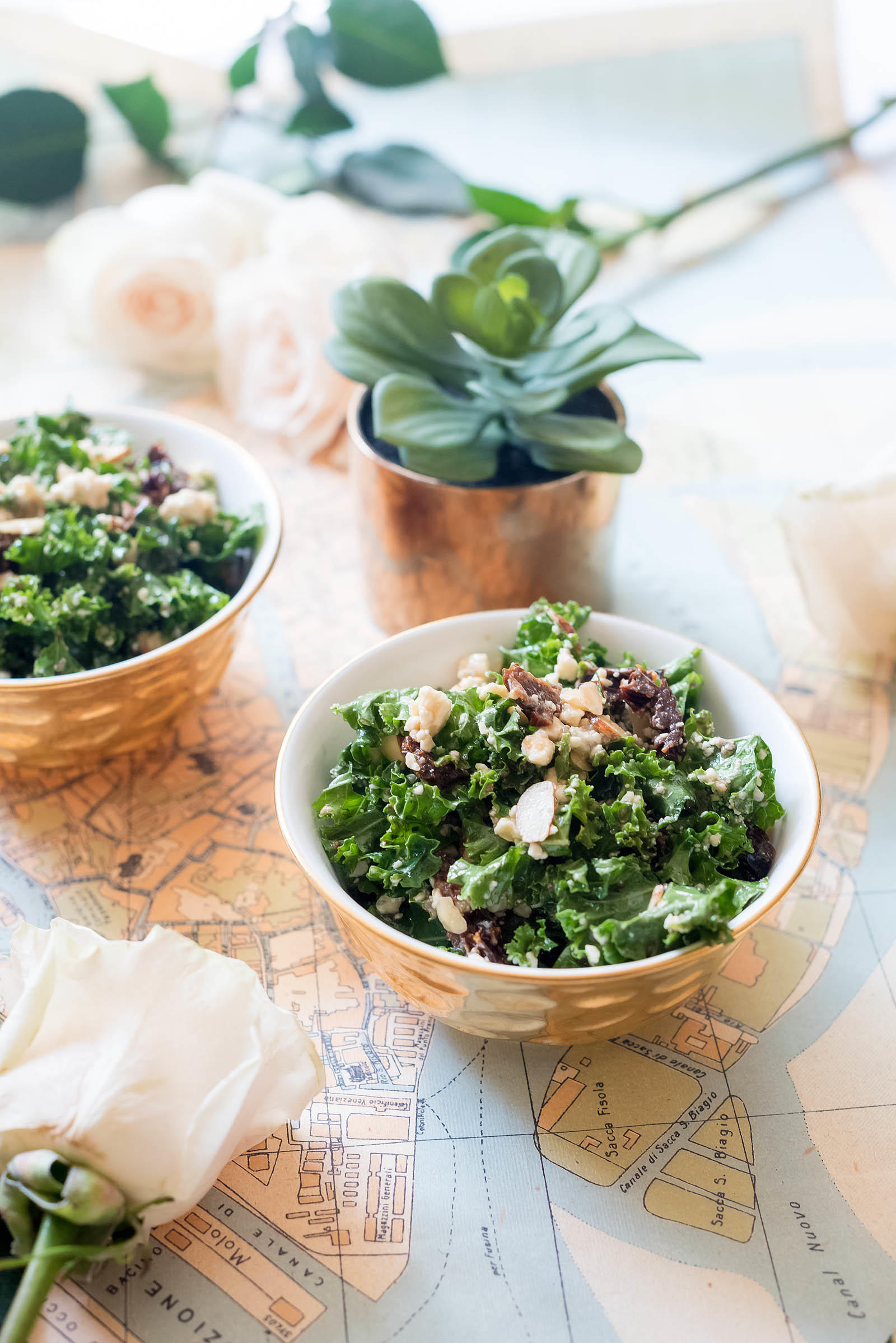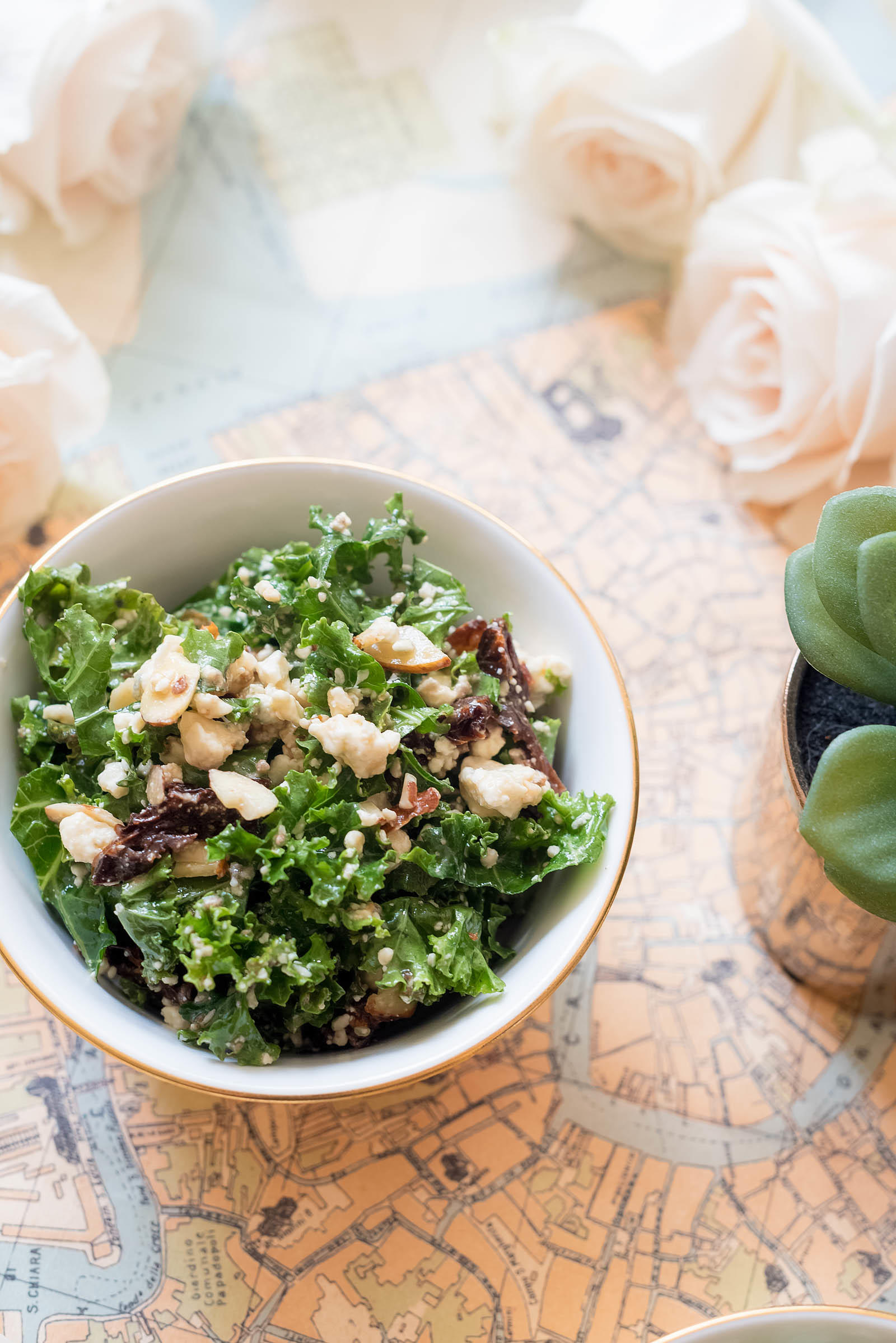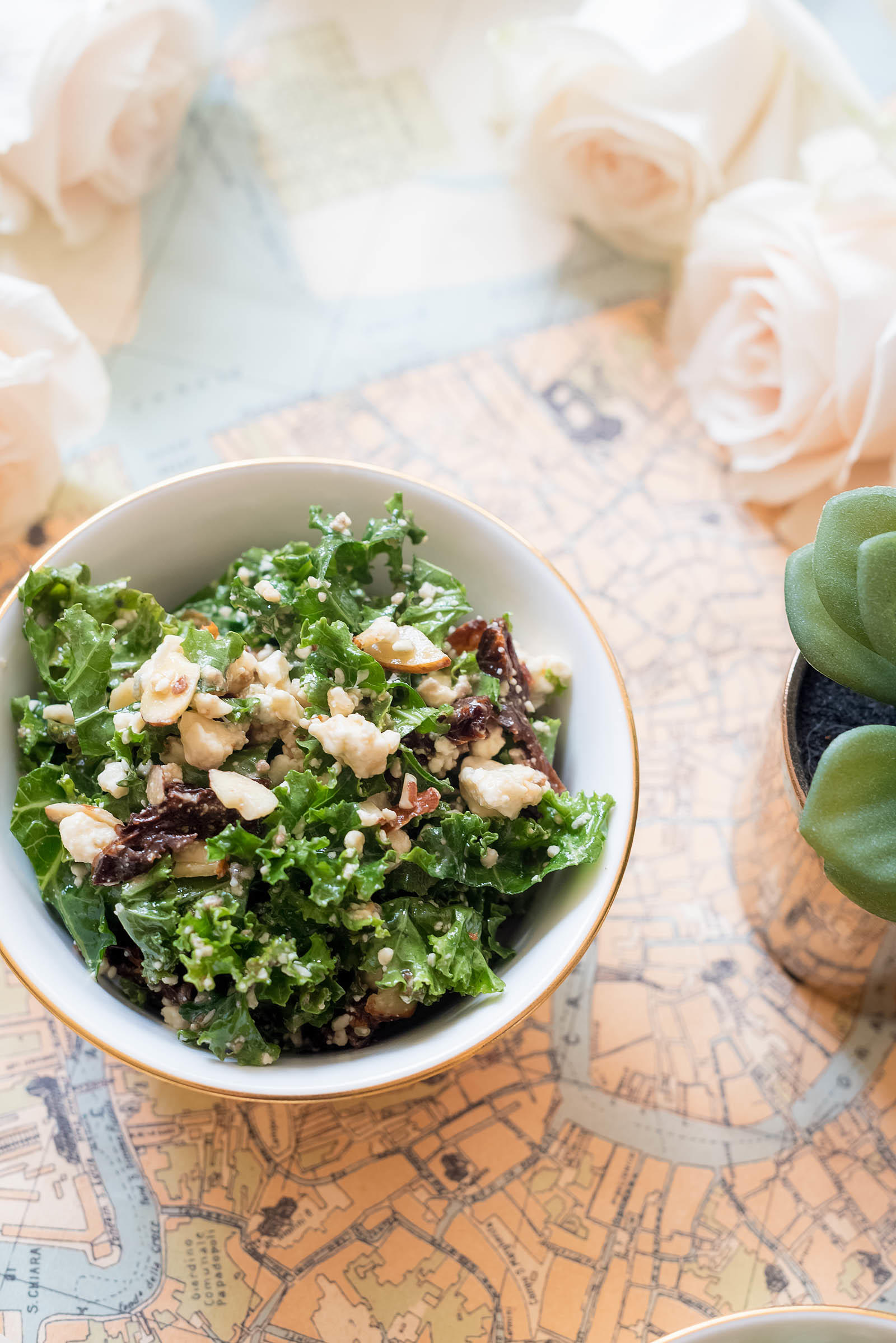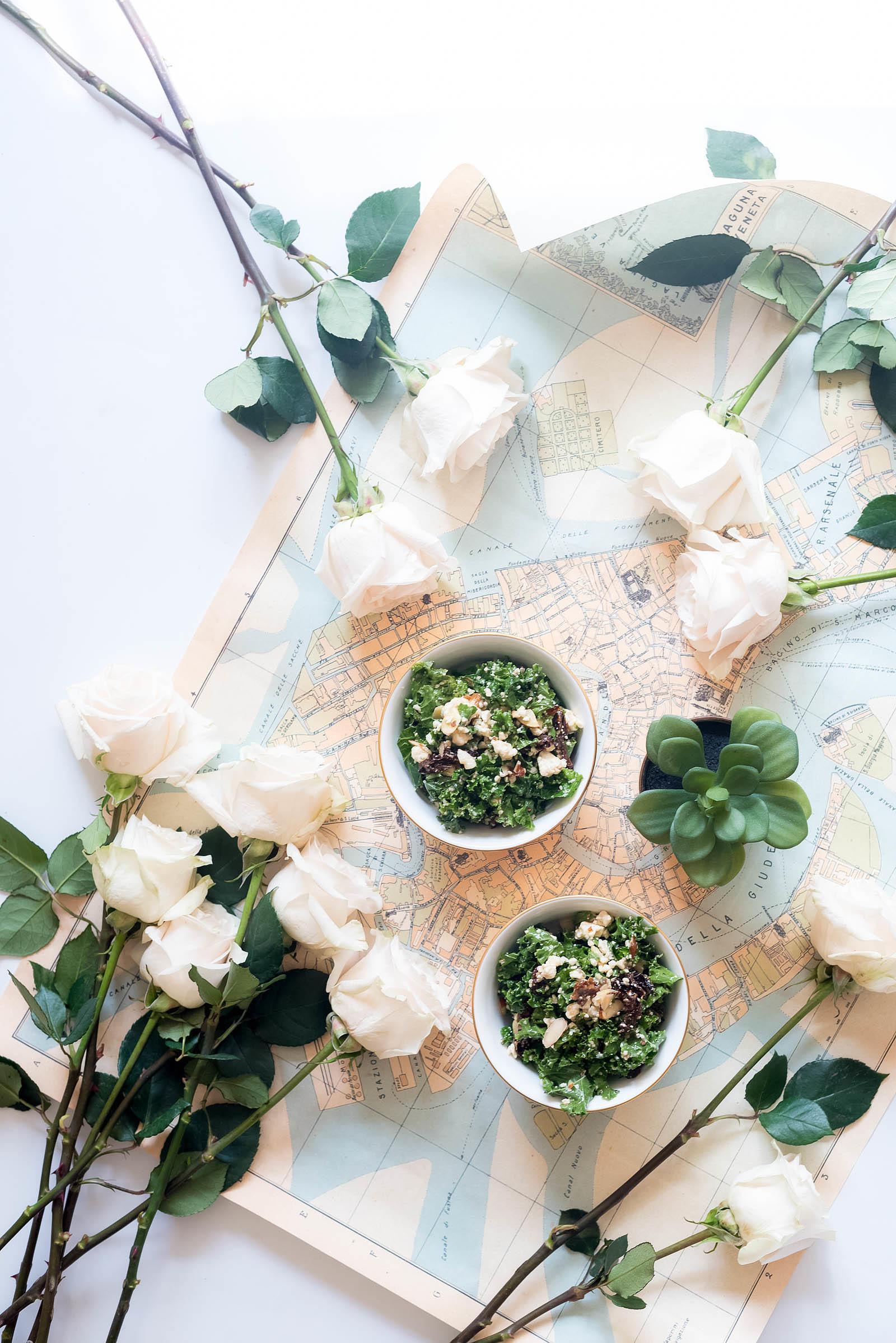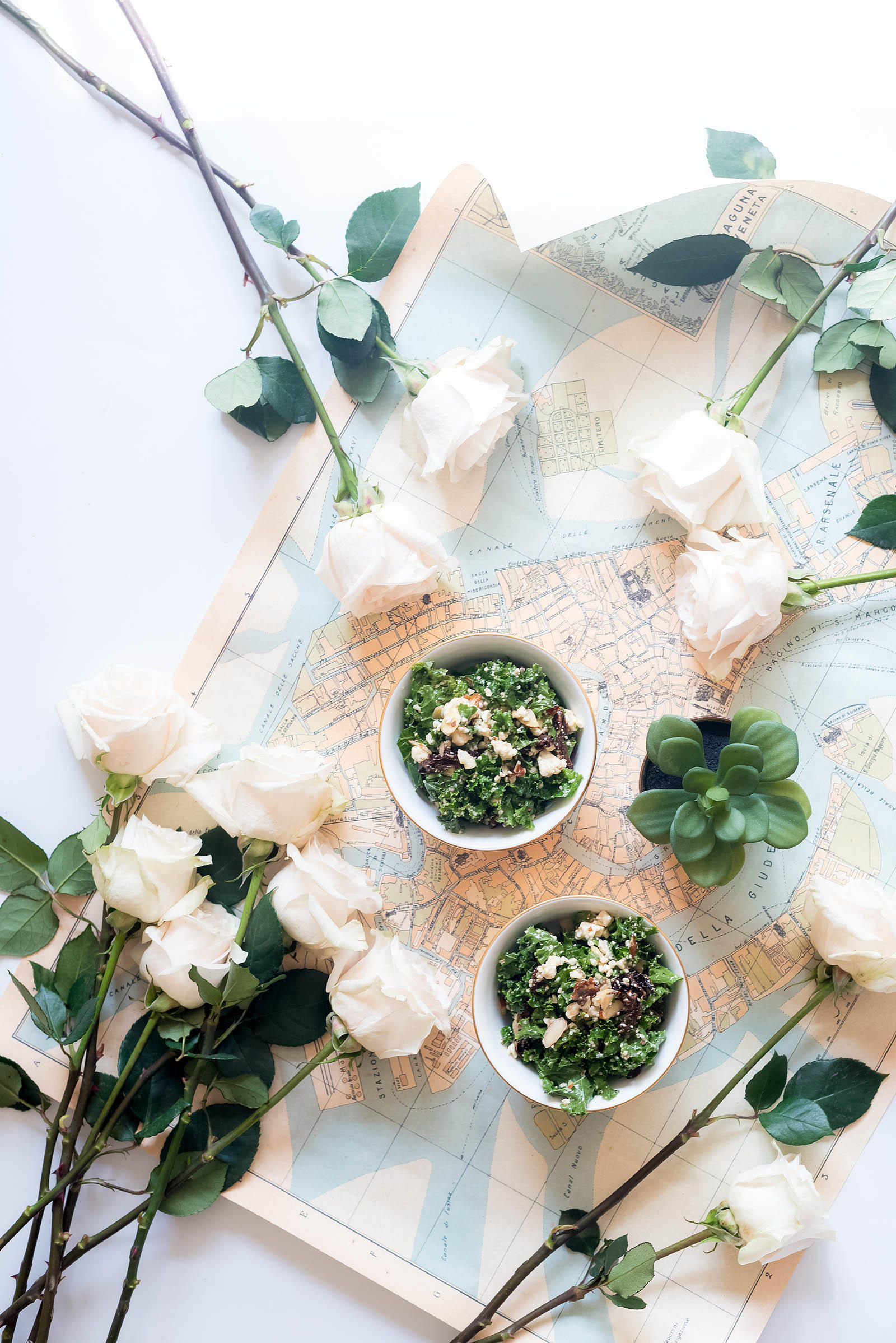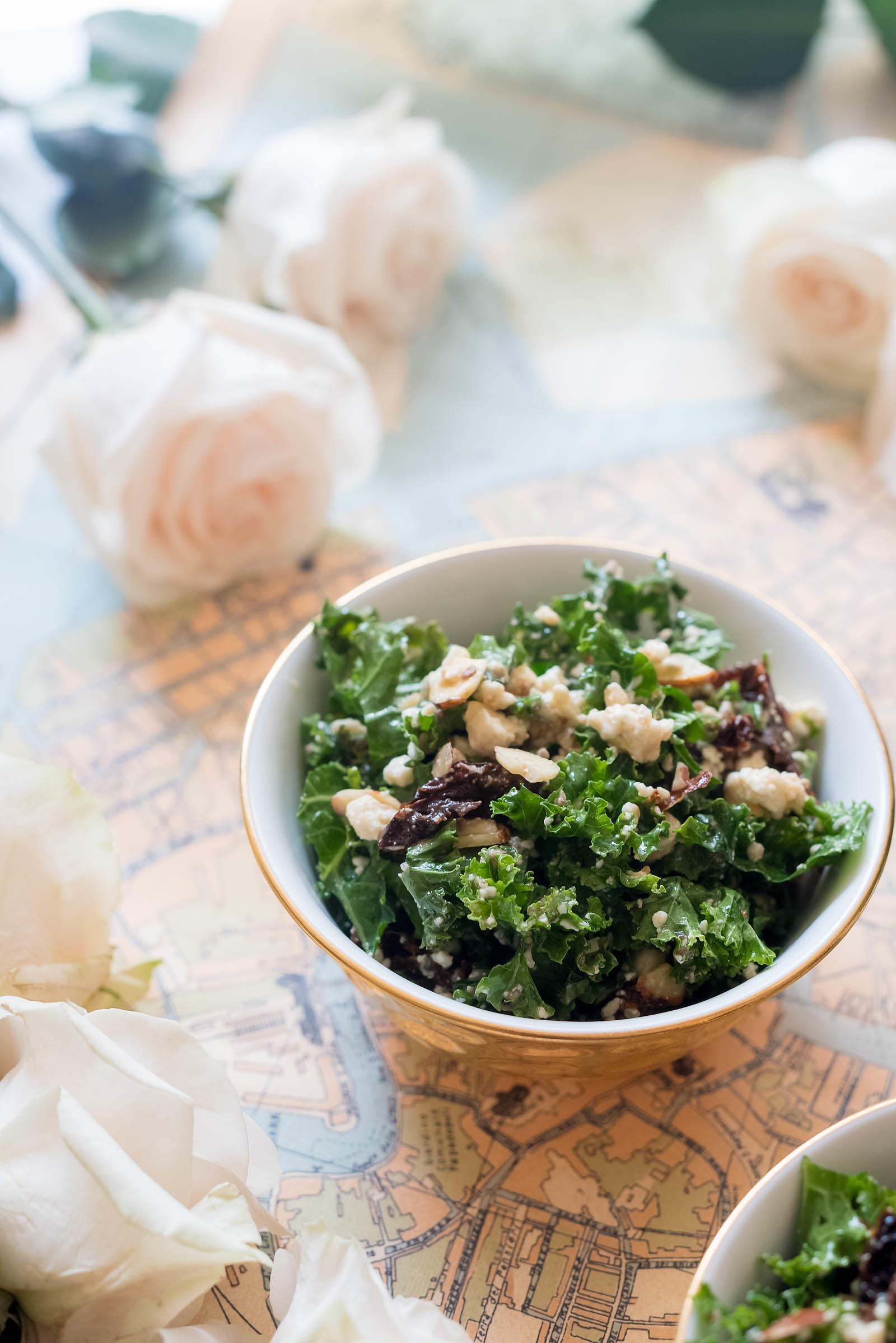 Don't forget to share your Marinated Kale Salad photos with the #SedBona tag on Instagram and Twitter!