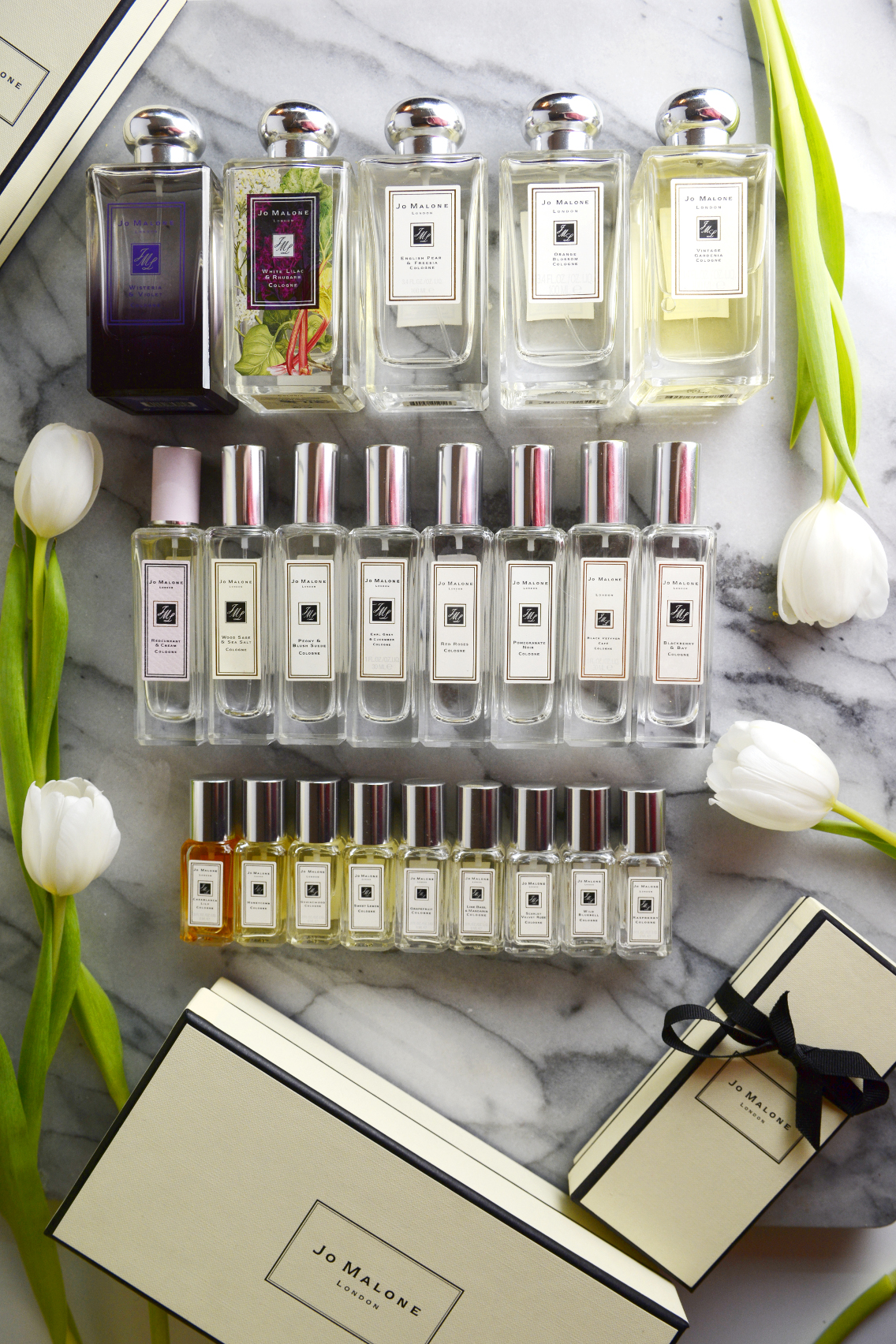 If you follow me on Instagram then it comes as no great surprise that I am very seriously addicted to Jo Malone colognes. For many years I happily bought other perfumes and colognes but never found a scent that really felt like MINE.
Until Jo Malone.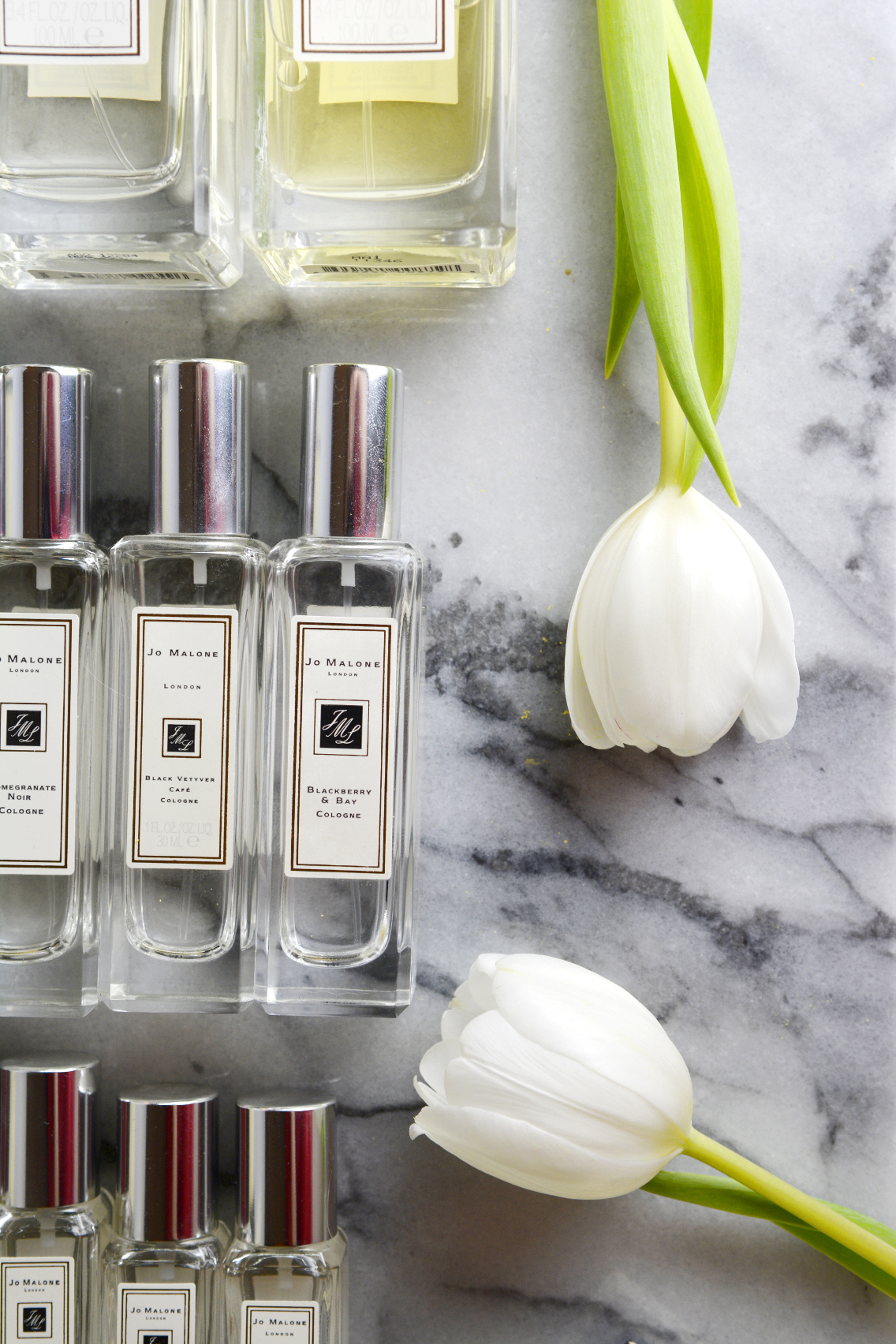 I hadn't heard about Jo Malone at all until 2011.
I read an article on the Royal Wedding that claimed Kate Middleton used their Lime Basil & Mandarin to scent Westminster Abbey on the big day which intrigued me. When I googled it and did a little research I realized the brand's unique and original scents might possibly be what I had been missing in my cologne collection.
So I marched myself down to a Jo Malone counter to give some of the scents a test-spin and from that moment on, I was hooked.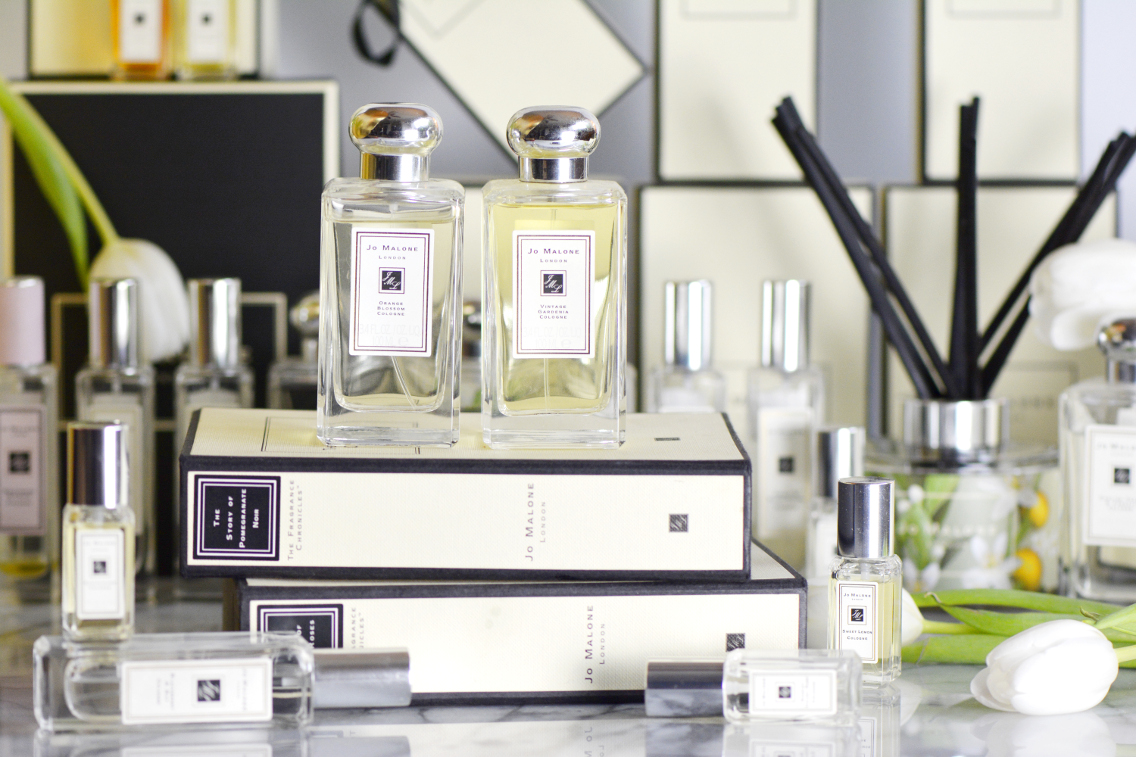 Monotony bores me. I like to change things up — everything from my wardrobe to my hairstyle to my photography style, as it suits my mood.
The appeal of Jo Malone colognes for me was how they encourage you to get creative and layer multiple scents over one another to create a scent that's unique to you.
Jo Malone dubs this the "art of frangrance combining" and the elegant statement couldn't ring truer in practice.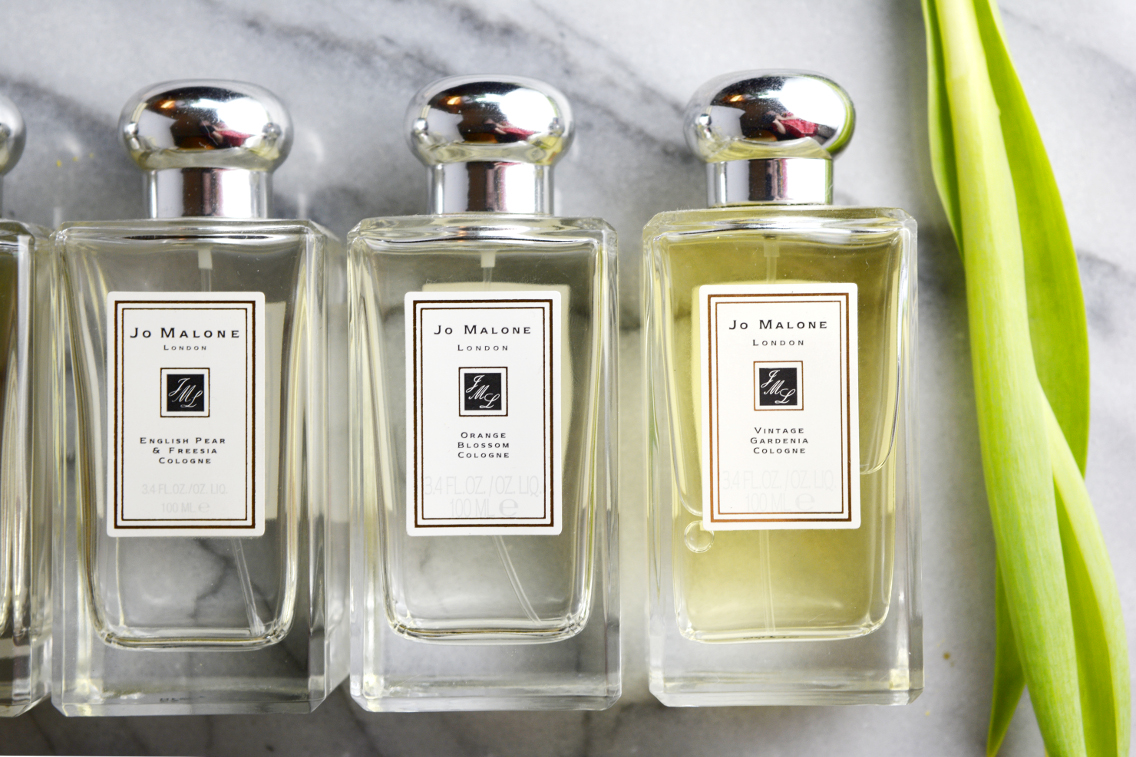 The idea of building a collection of colognes and scents that can be mixed and matched with one another to create something new is REVOLUTIONARY.
Not to mention artistic.
Instead of committing to a single scent, I love the idea of being given the tools (or ingredients, if you will) to creatively craft a scent mirrored off my emotions and feelings for that day. I feel like a "mood chemist" in a cologne laboratory every morning as I play around with different combinations. And it is so addicting!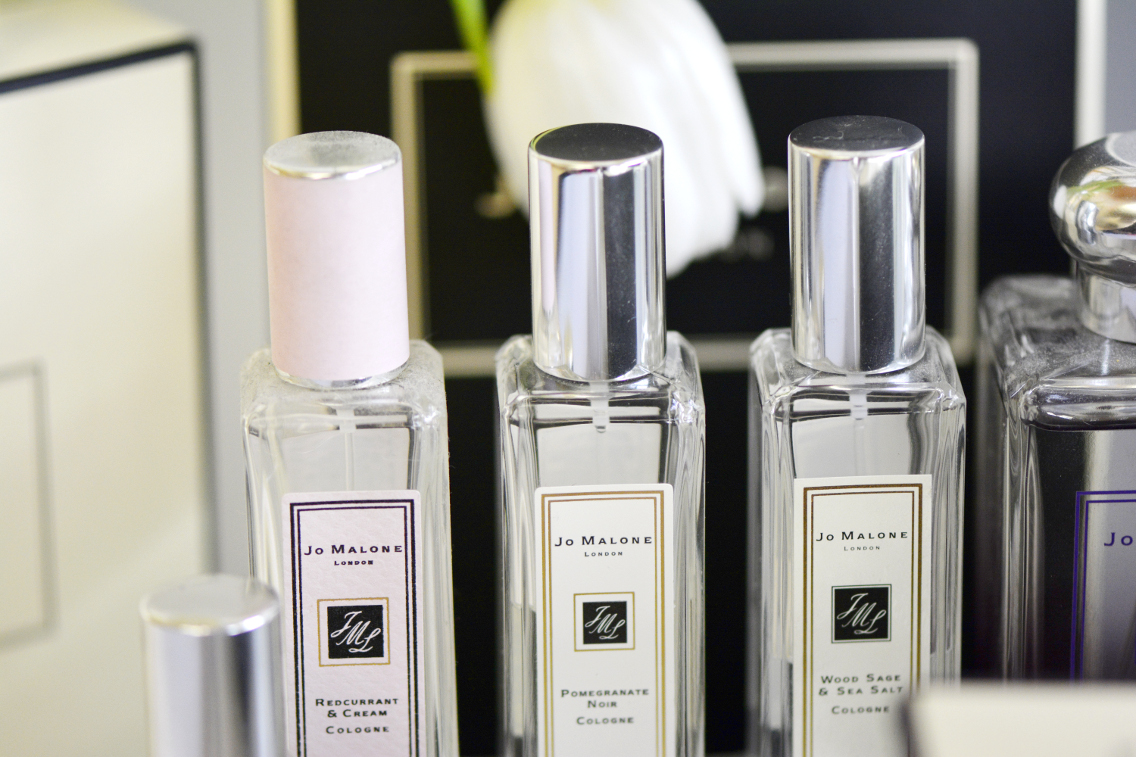 Over the years I've amassed an enormous collection with enough scents to replicate almost any possible mood. Few addictions of mine have had such unwavering power over me!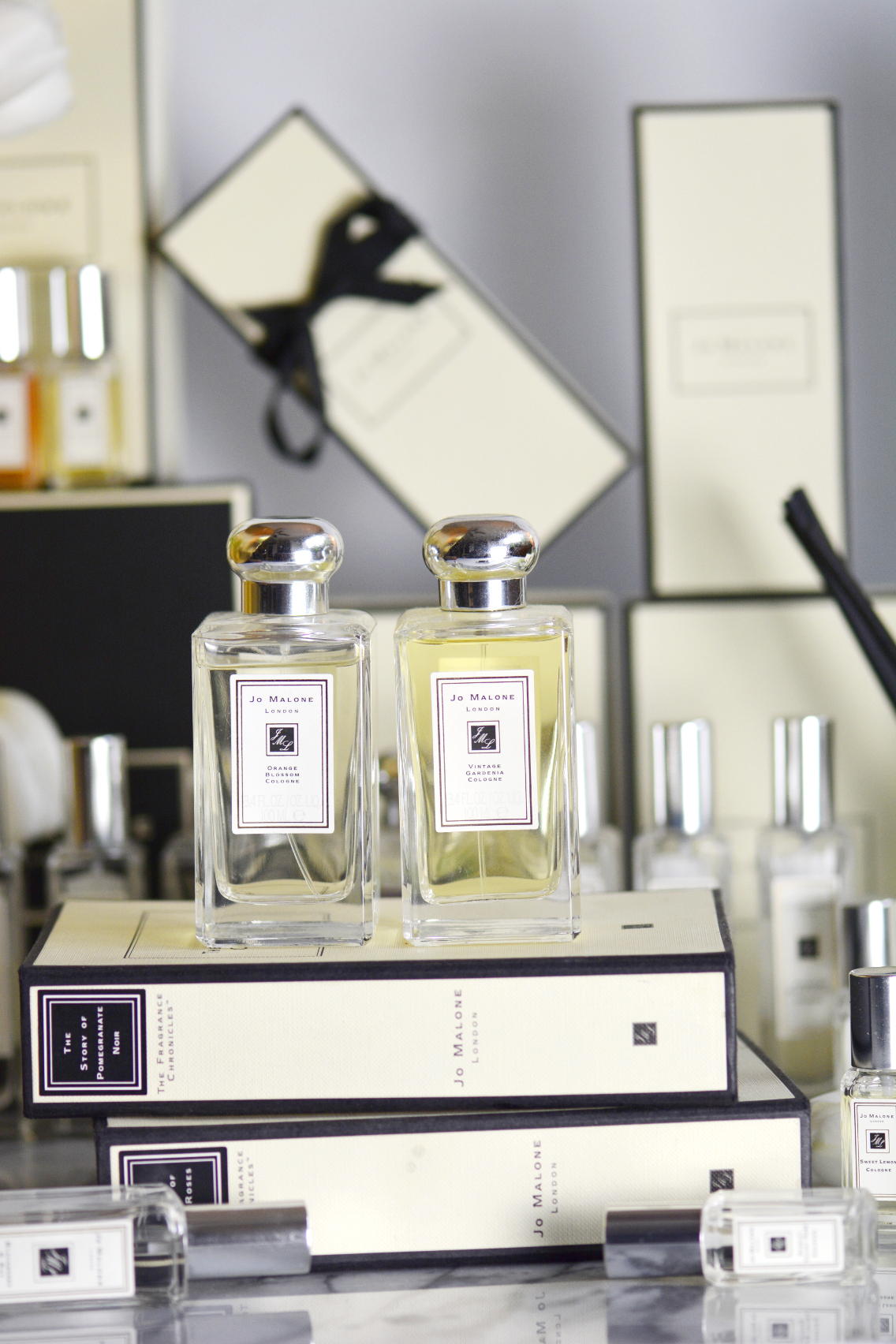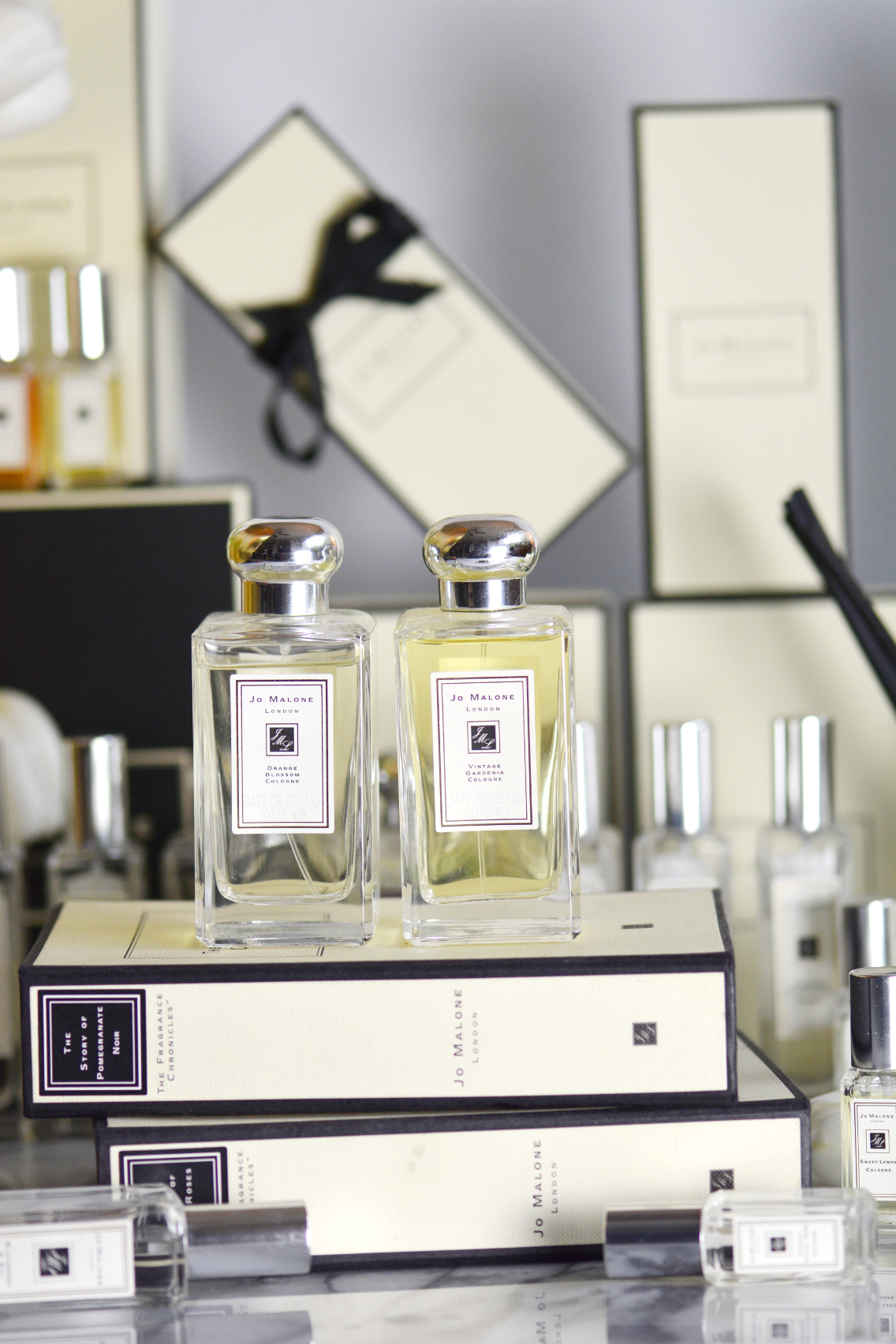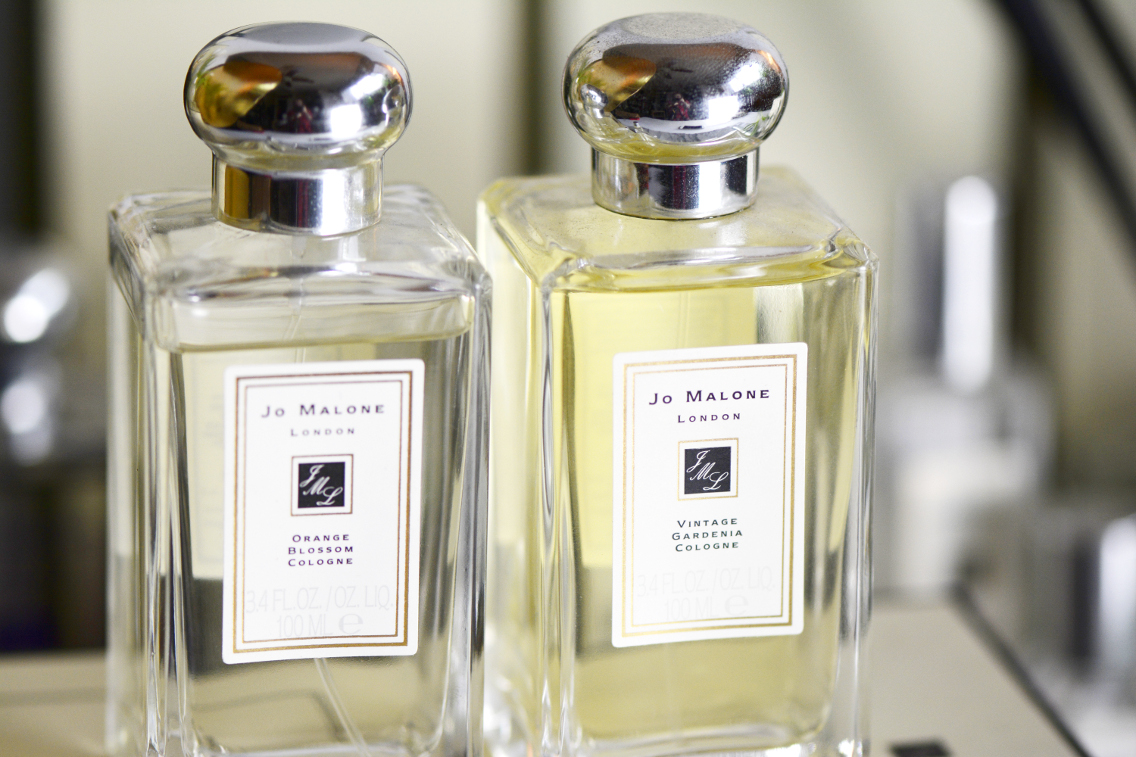 My absolute favorite combination is a testament to the longevity of my Jo Malone addition: the engagingly floral classic Orange Blossom and the retired scent, Vintage Gardenia.
I just worship this combination.
It's mesmorizingly intoxicating and yet still feminine and elegant.
Not suffocating but still dramatic.
No combination feels more empowering or really makes me feel like ME than this duo. The first moment I wore it, I knew definitively that I had found my signature scent.
Sadly, I'm on my last splendid bottle of Vintage Gardenia and will no doubt have a funeral for it once I've depleted it. Isn't it always the story that once you find something absolutely perfect for you, it gets discontinued?
But, if you start with just one Jo Malone scent, I strongly encourage you to start with Orange Blossom — it blends beautifully with almost every other cologne they make but stands equally as beautifully on its own. It's a great scent to start building a collection with!
Another one of my favorites and the one Hubby loves the most out of my collection is English Pear & Freesia. A delightfully approachable blend of juicy pear and peppery yet floral freesia. This is one of the most popular Jo Malone scents and smells divine on just about everyone.
Absolutely divine…
As in I can't get in an Uber or cab wearing this without being asked by the driver what cologne it is. I can't get on the bus without being stopped by a passerby. I can't really go anywhere wearing this perfume without being stopped. It happens each and every time I wear it!
English Pear & Freesia is another excellent place to start if you're new to the world of Jo Malone. A little fruitier than my all-time favorite of Orange Blossom, this scent is still incredibly versatile, transitioning easily from day-to-night year-round.
A great scent to take you just about anywhere!
Another favorite is Jo Malone's Pomegranate Noir — layers of pomegranate and raspberry blended with zesty pink pepper, lily and spicy woody notes. This is my favorite scent to wear during the long, dark months of winter and is probably the sexiest scent in the entire Jo Malone collection.
It's positively haunting! A little more complicated and feminine than a traditional musk, this scent invokes black lingerie, candlelit dinners, and dark nights. Pomegranate Noir is the perfect spritz of mystery to don before a dinner party or to wear around Christmas too, especially when paired with Orange Bitters!
My latest addition to my collection (until I cave and order the ENTIRE 2015 limited edition collection, Rock the Ages, if only for their positively adorable bottles) also happens to be the latest cologne added to Jo Malone's permanent collection: Wood Sage and Sea Salt.
I've talk at length about how much I love this scent before but my comments from last month's post on this scent bear repeating:
"I'm addicted to most Jo Malone colognes but this Wood Sage and Sea Salt scent has elevated that addiction into a downright obsession. The scent is surprisingly gender neutral, evoking the British coast with a salty, mineral clarity that haunts you for days. Hubby absolutely loves whenever I wear this and, I have to say, it smells pretty darn spectacular on him as well."
I've honestly never gone through a bottle of Jo Malone cologne faster than I did when I purchased my first bottle of this in August! Once I've depleted my stock of Vintage Gardenia, this will no doubt replace it as one of my signature scents.
Have you ever tried Jo Malone cologne? Or found yourself utterly and hopelessly addicted to a scent (or brand of scents)?
Be sure to leave a comment mentioning your signature scent too!