"Character cannot be developed in ease and quiet. Only through experience of trial suffering can the soul be strengthened, ambition inspired, and success achieved."
— Helen Keller

SHOP THE LOOK:
Top – H&M || Skirt – H&M || Pumps – Gianvito Rossi (also love this $70 pair) || Bag – Forever 21 (similar) || Sunglasses – Prada || Ring – c/o Bauble Bar || Lips – MAC in 'Rebel'
Photos courtesy of Ali of Those White Walls
You had to see today's look coming after my trip to NYFW.
Head-to-toe monochrome was one of my favorite fashion trends from New York Fashion Week this year, especially with red. As a lover of red lipstick and all things easy but glamorous, this look has got to be one of my favorite outfits of all-time. It was so simple to put together (all I did was pull everything red in my closet!) and so comfortable to wear.
And the perfect look to carry me through all the fall events I'll be attending the next two months.
But before I delve deeper into the fall season and fall fashions, I wanted to take just one last look at all the best things I did this summer.
10 Of The Best Things I Did This Summer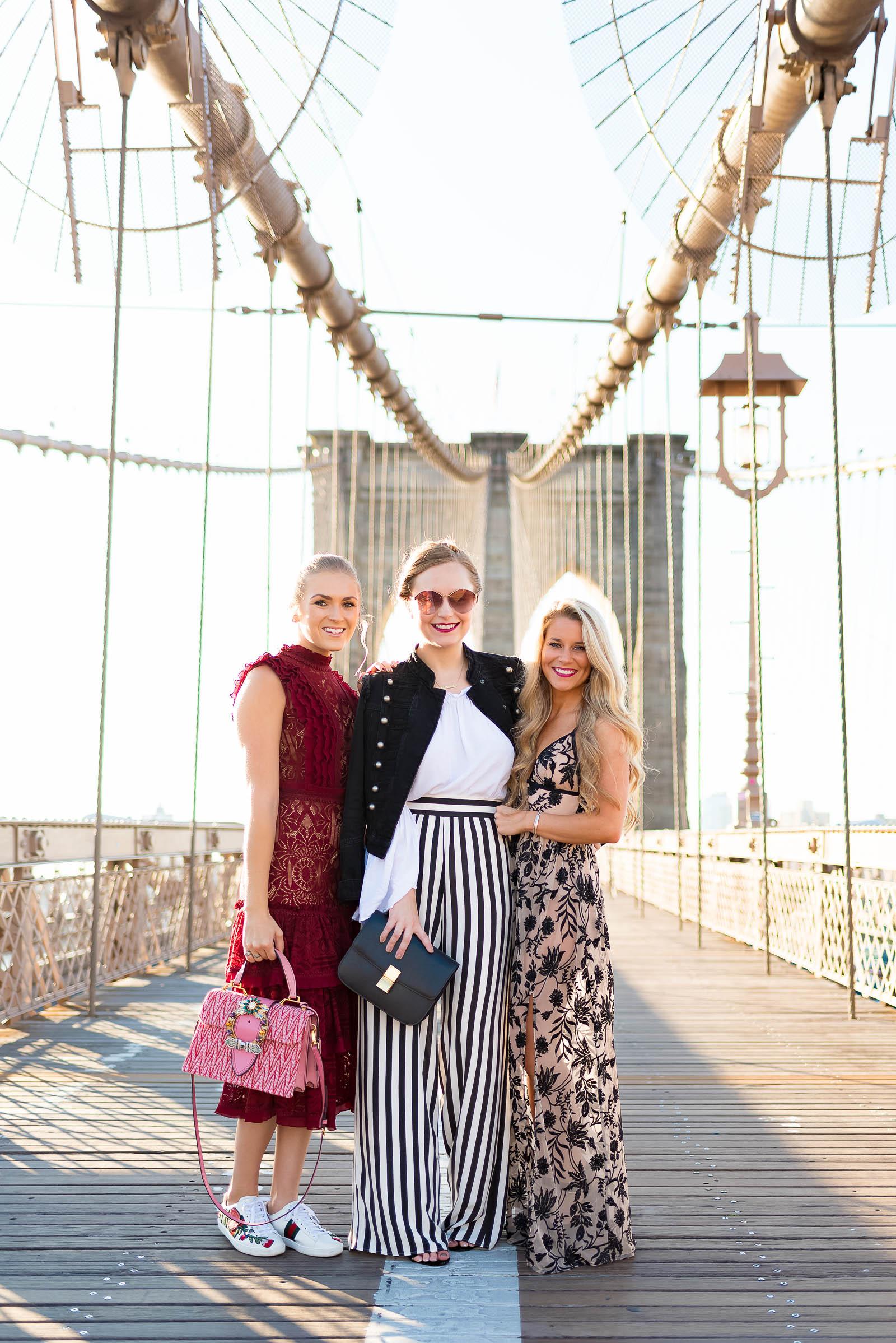 This year marked my first year attending NYFW after planning on going for almost four years now! It was amazing — everything from the street style, to the bagels and lox, to the shows, was perfect.
But the best moment by far was finally getting to shoot an outfit on the Brooklyn Bridge. I'd been wanting to do this sort of shoot for YEARS now and it was just as magical and momentous as I'd hoped it'd be! Even if we did have to wake up at 5:30 am to catch the morning light…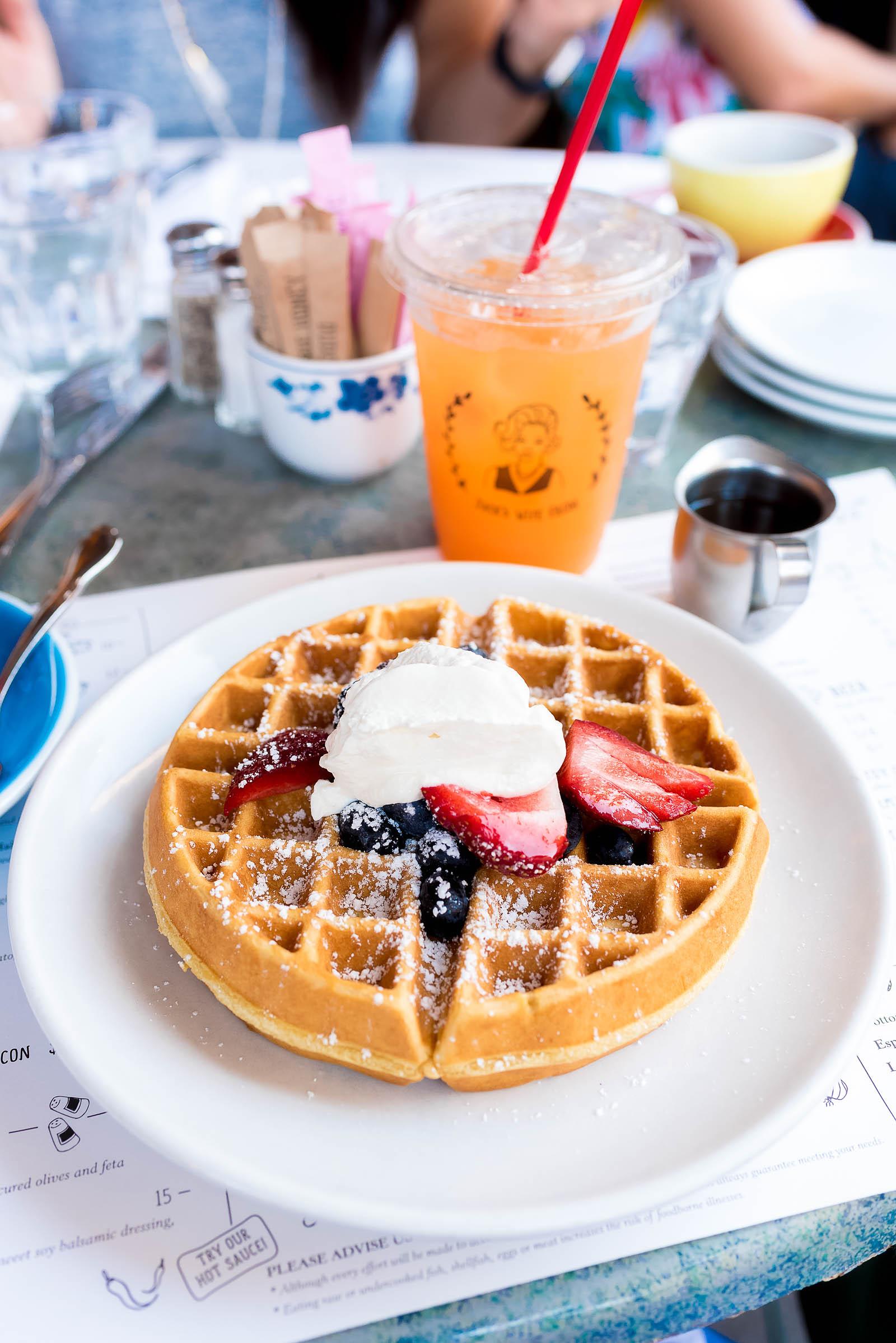 I always love a good restaurant but I especially love a good breakfast restaurant. I've been spending a lot of time in NYC this year since Hubby commutes there for work most weeks now and have been taking advantage of the opportunity to explore the city's best breakfast joints.
One of the best I've yet found?
Jack's Wife Freda.
Easily one of the most delicious yet inexpensive meals I've had in NYC. Order the green shakshuka for something truly delicious and out-of-the-box!
My second favorite spot so far?
Russ & Daughters, obviously.
3. The Two-Hour "No Phone" Rule
Is anyone else feeling constantly overwhelmed by the way technology has invaded our lives? I don't know about you but I find I'm often happiest when I'm not on social media or on my phone. As humans we DON'T need to be accessible to everyone at all times. So after reading this article on the importance of blocking in 2 hours a week of just "thinking time", I've been making a conscious effort to step away from my phone and laptop.
Since starting my 2 hour rule, I've noticed significant decreases in my anxiety (I'm quite the introvert so cutting down on the sheer number of social interactions I have in a given day has helped me feel more balanced) and I've found a serious boost in my creativity!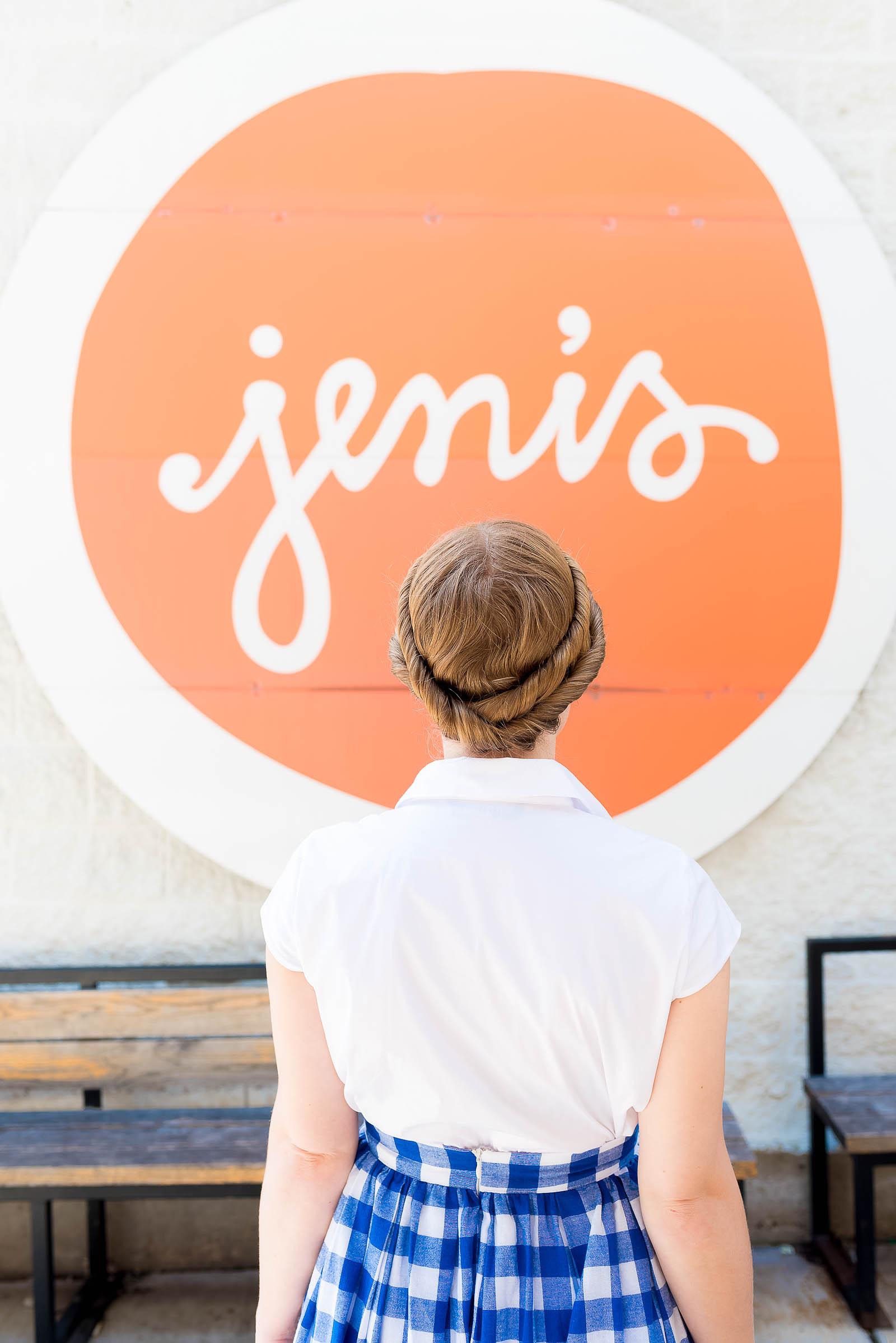 4. Learning To Twist My Hair Into an Up-Do
I hinted at it in this post but this "twist up" hairstyle has been a serious game-changer for me. I have long, fine, frizzy hair that especially hates to cooperate in summer. I can't tell you the number of outfit shoots I had to scrap summer of 2016 because my hair just looked awful in them.
This easy twist-up hairdo is the PERFECT way to style my hair in extreme heat, days when I don't have time to shower, and on days when my hair just doesn't want to cooperate or be heat-styled.
I've does this style in Soho, on the Brooklyn Bridge, and at Jeni's Ice Cream and fully expect to continue doing my hair this way for many months to come!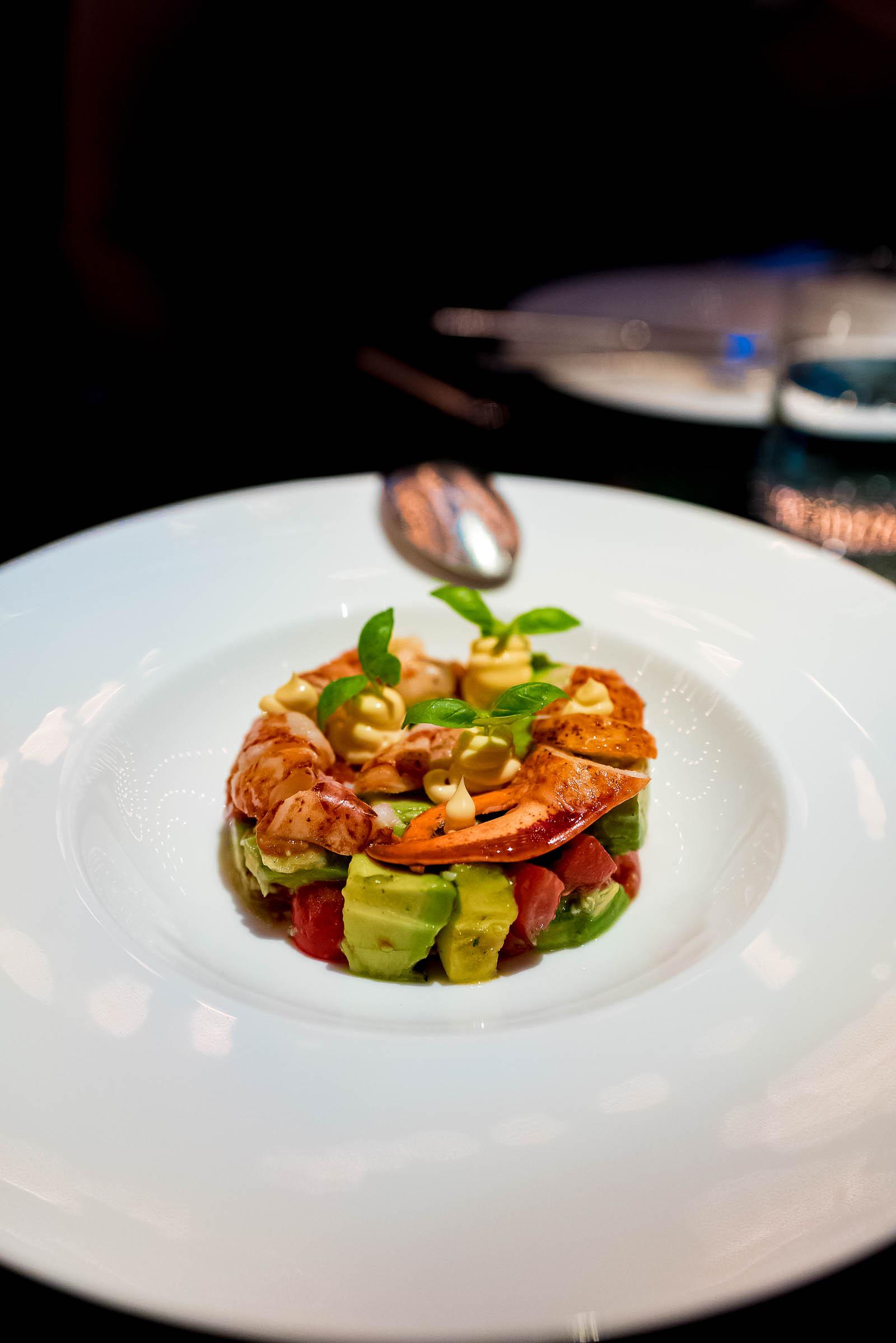 5. Dinner at The Duchess in Amsterdam
My birthday trip to Amsterdam was like a dream. I can't tell you how much I love to travel with my family and plan trips together.
And one of the dreamiest moments by far was our dinner at The Duchess. Actually BOTH our dinners at The Duchess because — yes, you read that right — we ate their TWICE on our trip to Amsterdam.
Everything from the amazingly fluffy gnocchi to the incredible Bloody Mary oysters to their mouth-watering lobster salad had us all swooning. And eager to head back to Amsterdam for another meal here…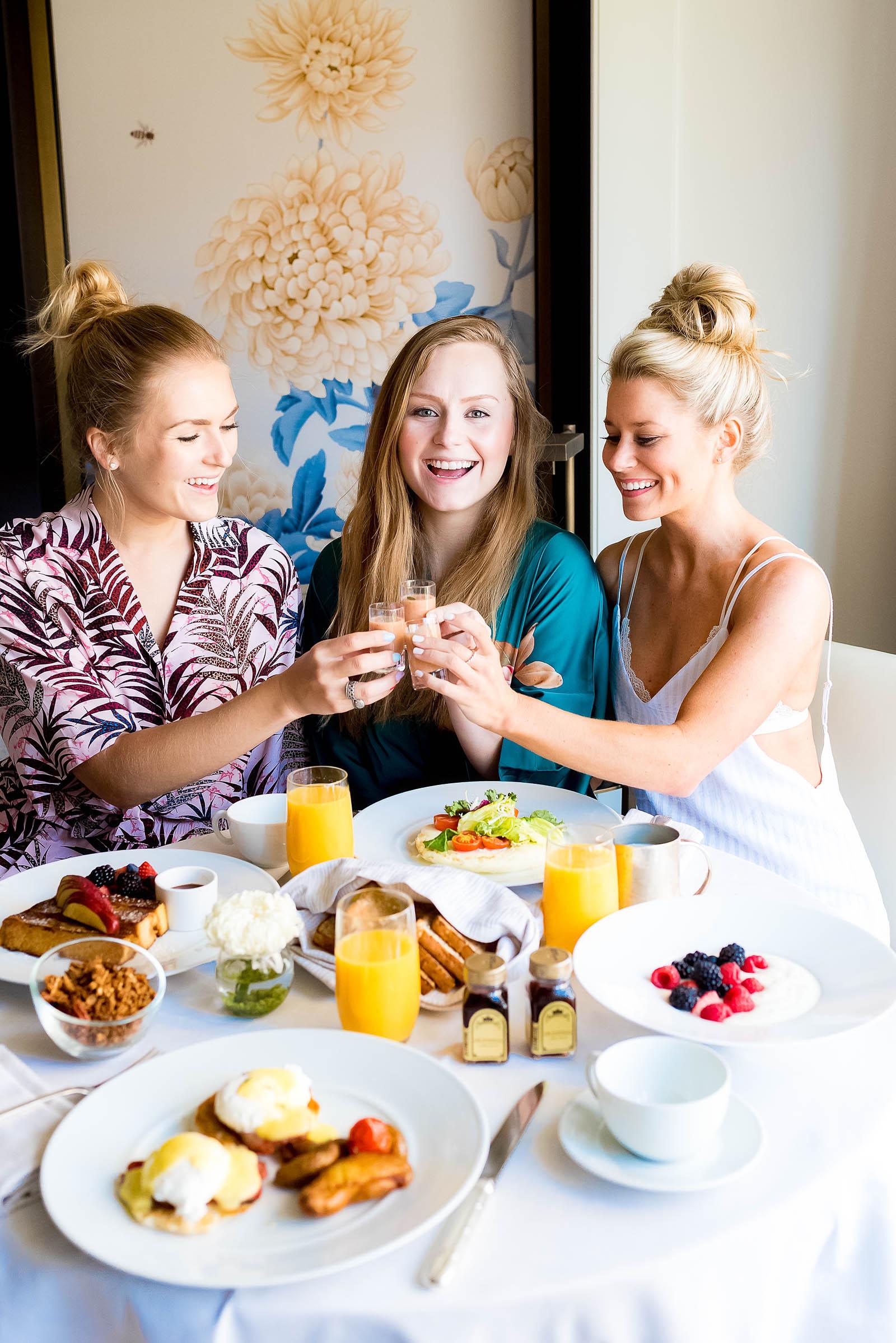 I've long loved the Peninsula and this summer marked my first official stay at the Chicago Peninsula with my girlfriends Ali, Olivia, and Caitlin. We had a marvelous staycation and one of the sexiest morning room-service spreads you'll ever find!
Now I just need to talk Hubby into a romantic staycation here too…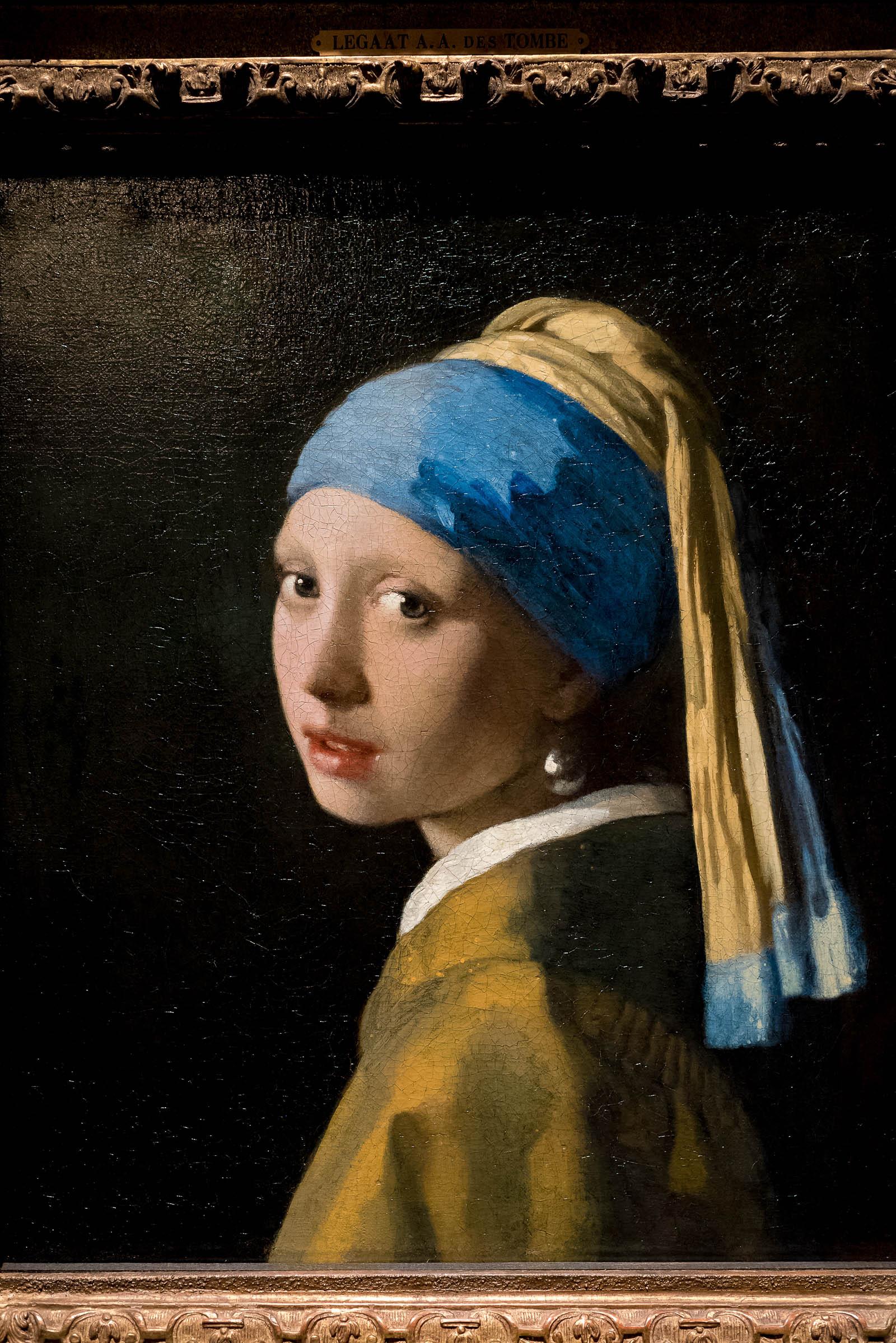 7. Checking "Seeing Vermeer's Girl with a Pearl Earring" Off My Bucket List
This was one of the things I was most looking forward to on our trip to Amsterdam. I'd been to Amsterdam twice before this trip and both times this painting was traveling abroad (its permanent home is the Mauritshuis in The Hague, about an hour train ride from Amsterdam).
I studied this painting for three separate art history papers in college and have always had a fascination about it. Once the movie came out in 2003, I just HAD to see it in person for myself.
It was so satisfying to finally make it to this painting in person and to get to check seeing it off my bucket list for once and for all!
8. I Got Back in the Kitchen
Before I started this blog, I cooked A LOT. I made my stocks from scratch, often had a no-knead bread dough sitting in my fridge, and I'd spent years improving my baking skills (delicate macarons, anyone?).
But this blog and my photography projects have slowly taken over every spare minute of my life these last two years. Which means I cook less. A LOT less. You may have noticed how few recipe posts I published last year compared to the year before!
And believe me, it wasn't because I didn't want to. I just never seemed to find the time.
This summer marked my return to the kitchen. Every week I've started blocking out and scheduling "kitchen time". I've started developing new recipes for the blog, started experimenting with all sorts of new-to-me ingredients (like black garlic), and been having a blast at it.
I'm so thrilled to have returned to the kitchen and can't wait to share all the recipes I've been developing behind-the-scenes. For now though you can make my Nana's Bran Muffins, my easy chickpea salad, or even my healthy-take on tuna melts if you're itching to get back into the kitchen too!

9. Investing in Valentino Rockstuds
For as long as I can remember I've wanted a pair of Valentino Rockstuds. They have got to be one of the most timelessly beautiful shoes ever created. Every time I see a woman wearing them I can't help but feel like they're jewelry for feet! But at roughly $1k a pair, they were DEFINITELY out of my budget league.
Luckily enough just a week or so before I left for NYFW, I stumbled upon a pair of never-worn Rockstud City Sandals for 85% off on The Real Real (seriously cannot stop shopping this site! **Not sponsored** I just genuinely love their site). How could I resist?
I'm especially obsessed with these city sandals since they have a mid-height block heel that made walking ALL DAY around NYC a breeze. And the tan color goes with just about any look!
Care to snap up your own pair without breaking the bank? Here are a few of my favorites on The Real Real right now! My trick for getting a really great price on designer finds is to be patient and monitor them. The Real Real runs flash sales on great, never-worn pieces all the time, you just have watch for them!
10. Visiting the Met for the First Time
For most of my life, I've LOVED visiting museums. And when it comes to museums, it's hard to think of one more famous and notorious than the Metropolitan Museum of Art. So this summer while in NYC, I finally had a day to wander and explore this truly remarkable museum. What an amazing experience and something I'd absolutely recommend to anyone who hasn't been yet!
P.s. I'll be publishing a blog post on my favorite parts of the museum in the next few weeks, so stay tuned for more on this incredible museum!
I am so grateful and humbled by the amazing experiences I've had this summer. Can't wait to see what mischief happens this fall!