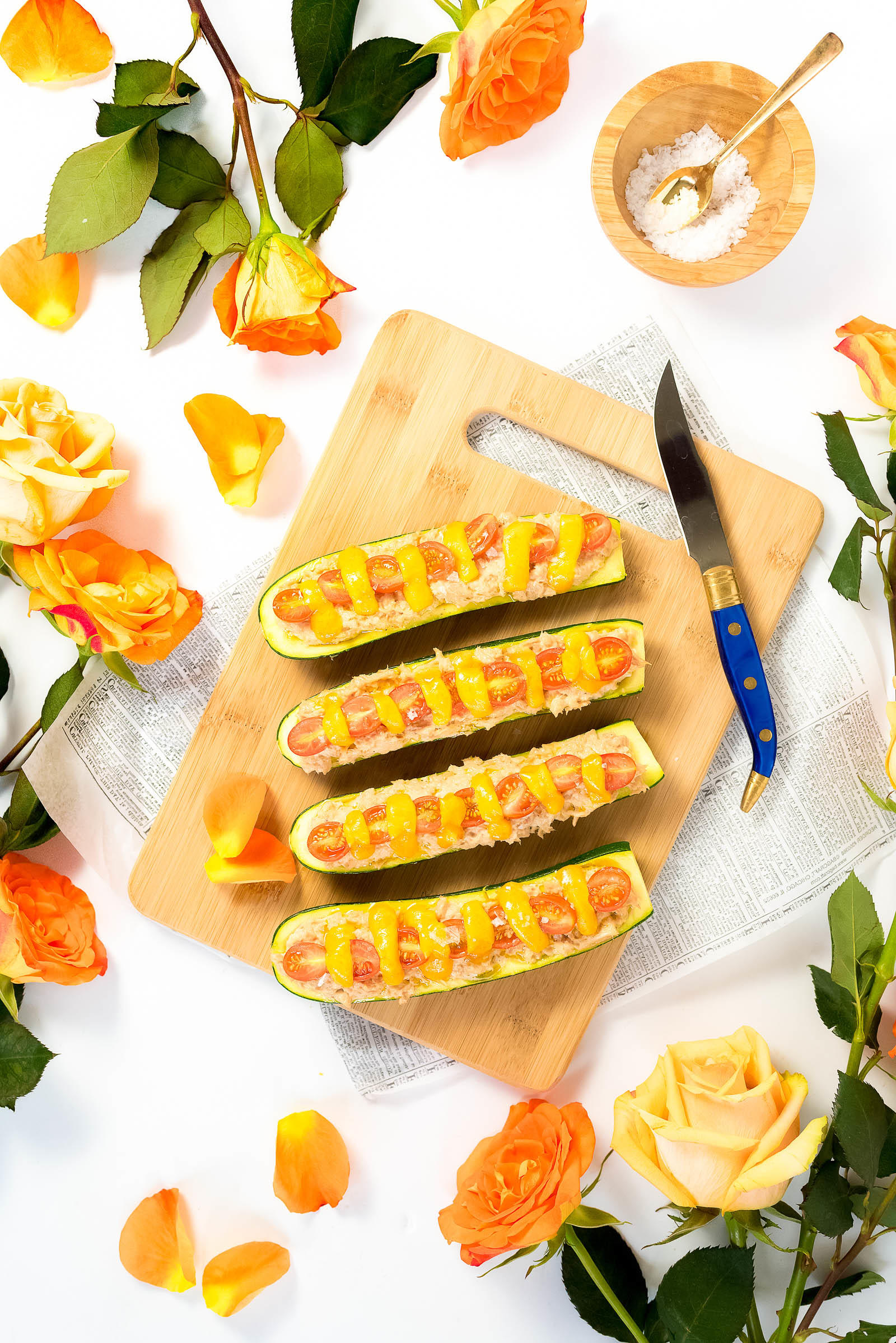 Without a doubt one of my favorite foods as a kid was always a classic tuna melt.
You know the ones I'm talking about right? Those old school diner tuna melts you'd order from a guy wearing one of these hats.
Mounds of Tuna salad layered on an english muffin with melted cheddar cheese and a tomato slice?
Oh yes please.
But as an adult I've learned to transform my favorite childhood dishes into healthier variations, often omitting carbs and bread and replacing them with vegetables.
And anyone who knows me knows I LOVE zucchini.
I eat zucchini at twice the volume I consume normal vegetables.
So the other week when I was craving a classic tuna melt, I decided to weed through my pantry and make a healthier variation of it.
Since I make zucchini boat pizzas about once a week, this was a no-brainer. Why not morph my favorite tuna melt sandwich into a zucchini boat?
And voilà! A delicious nod to a classic tuna melt without the unnecessary carbs but with ALL the satisfying flavor.
Try it for yourself and see — you may never eat a classic tuna melt again!
Classic Tuna Melt Zucchini Boats
Yields 4 Zucchini Boats
2 Cans Yellowfin Tuna (or any canned tuna)
2 Long Zucchinis
1 Tbsp Mayonnaise
1 Tsp French Dijon
1 Block Cheddar Cheese (shredded works fine), Diced
Handful of Cherry Tomatoes, Halved
(The instructions for Tuna Melt Zucchini Boat start out identically to my Tomato & Caper Zucchini Pizzas so I have copied them below.)
Preheat oven to 375 degrees Fahrenheit (190 degrees Celsius). Trim ends of zucchini and then split in half lengthwise. Use a spoon or melon baller to scoop out the interior to create a long "boat" for your tuna melts. Brush zucchini halves with olive oil, season with salt and pepper (and any other herbs you want — get creative!), and put on a baking pan. Roast the zucchini in the oven for 8-10 minutes until partially cooked through.
While the zucchini are cooking, drain the tuna and mix in a bowl with the mayonnaise and mustard. Set aside.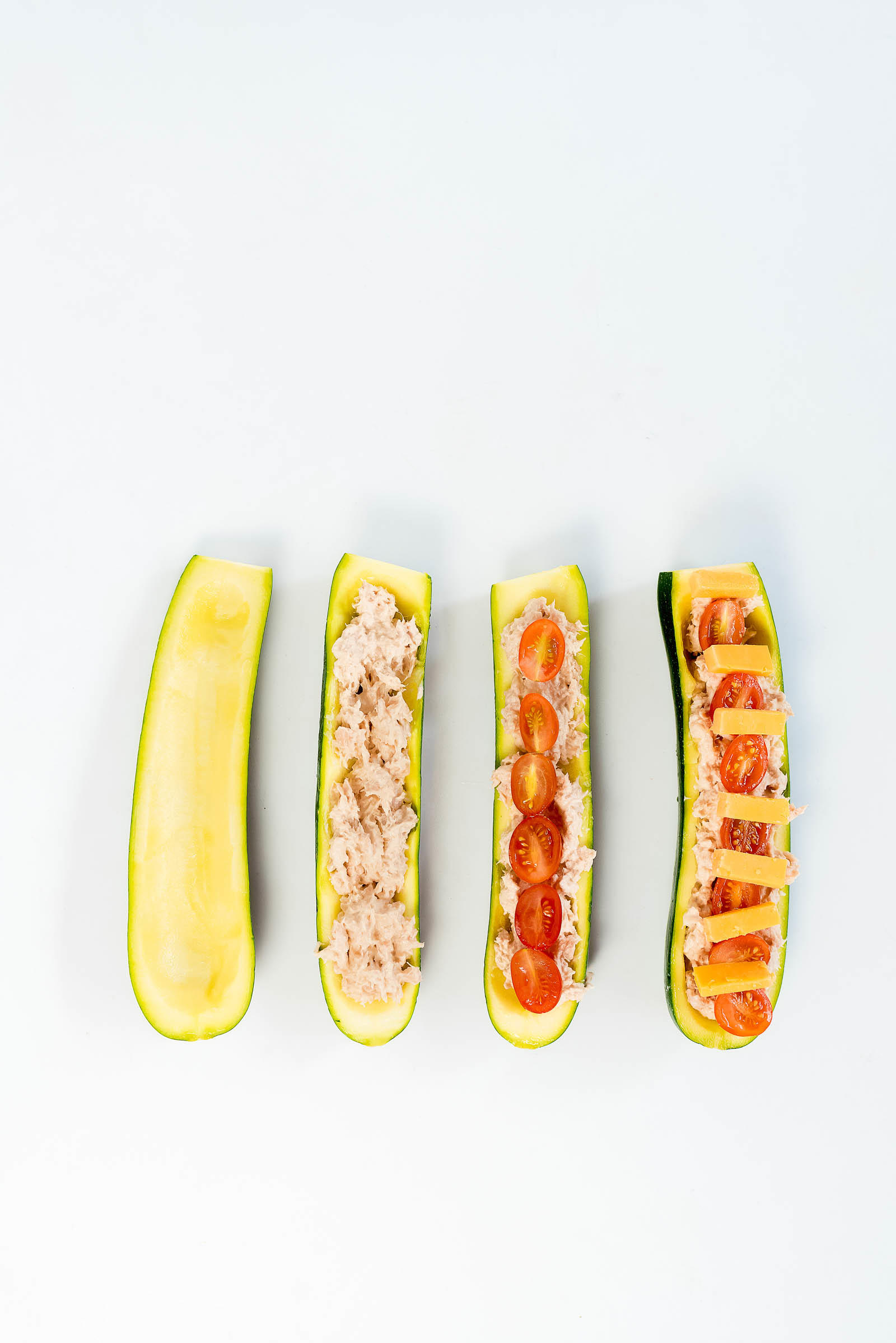 Once the zucchini are partially cooked, it's time to assemble the melts.
First add several scoops of tuna salad to each zucchini boat. Next add a row of cherry tomatoes. Then intersperse the cheese on top.
Place the zucchini boats back in the oven until melted and warmed through, about five minutes.
Serve with a side salad (dressed in a simple french dijon dressing, perhaps?) and a good glass of vino. I warn you though, almost anyone who has tried this dish quickly becomes addicted so be prepared.
You're going to fall deeply, deeply in love with this quick, low-carb dinner!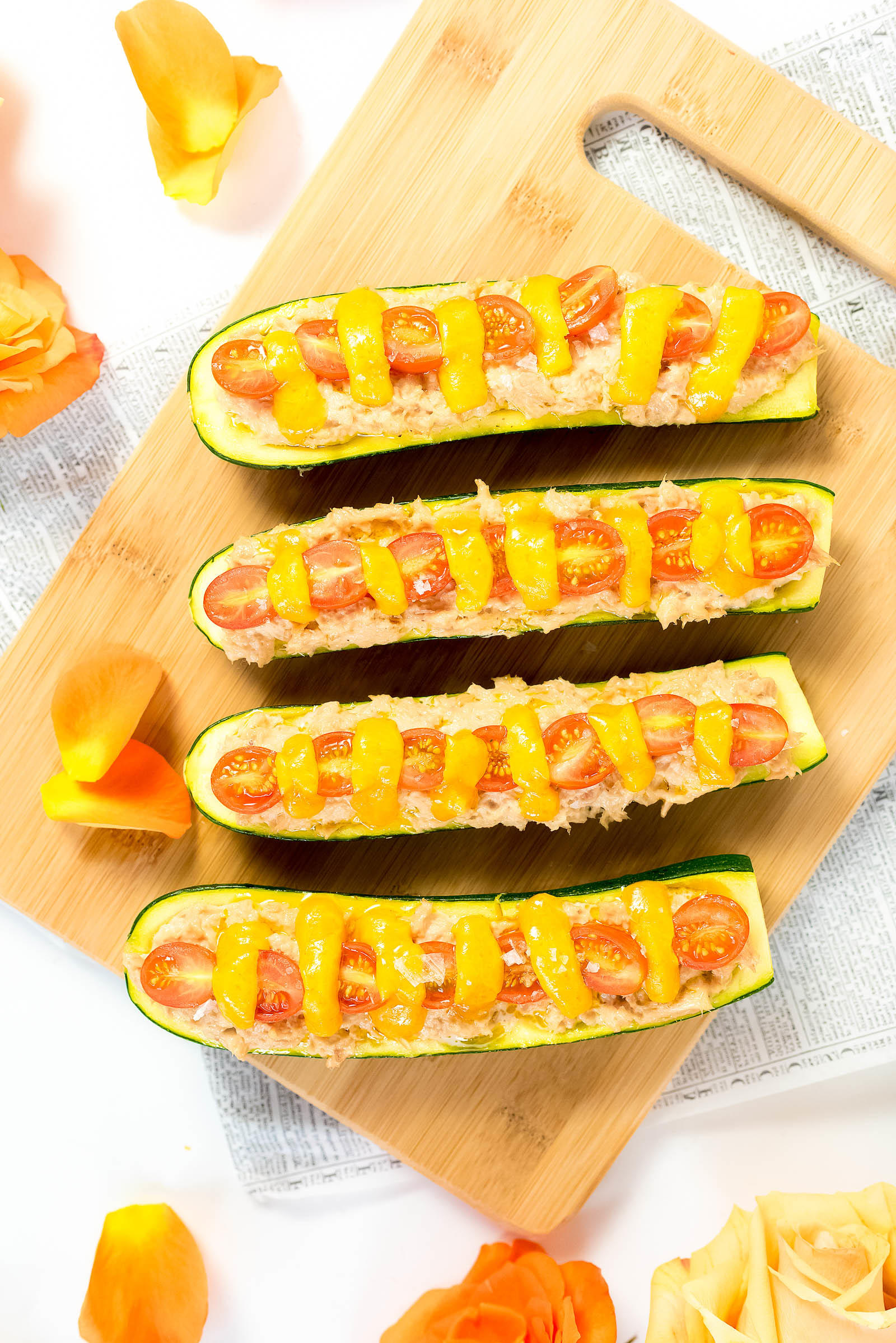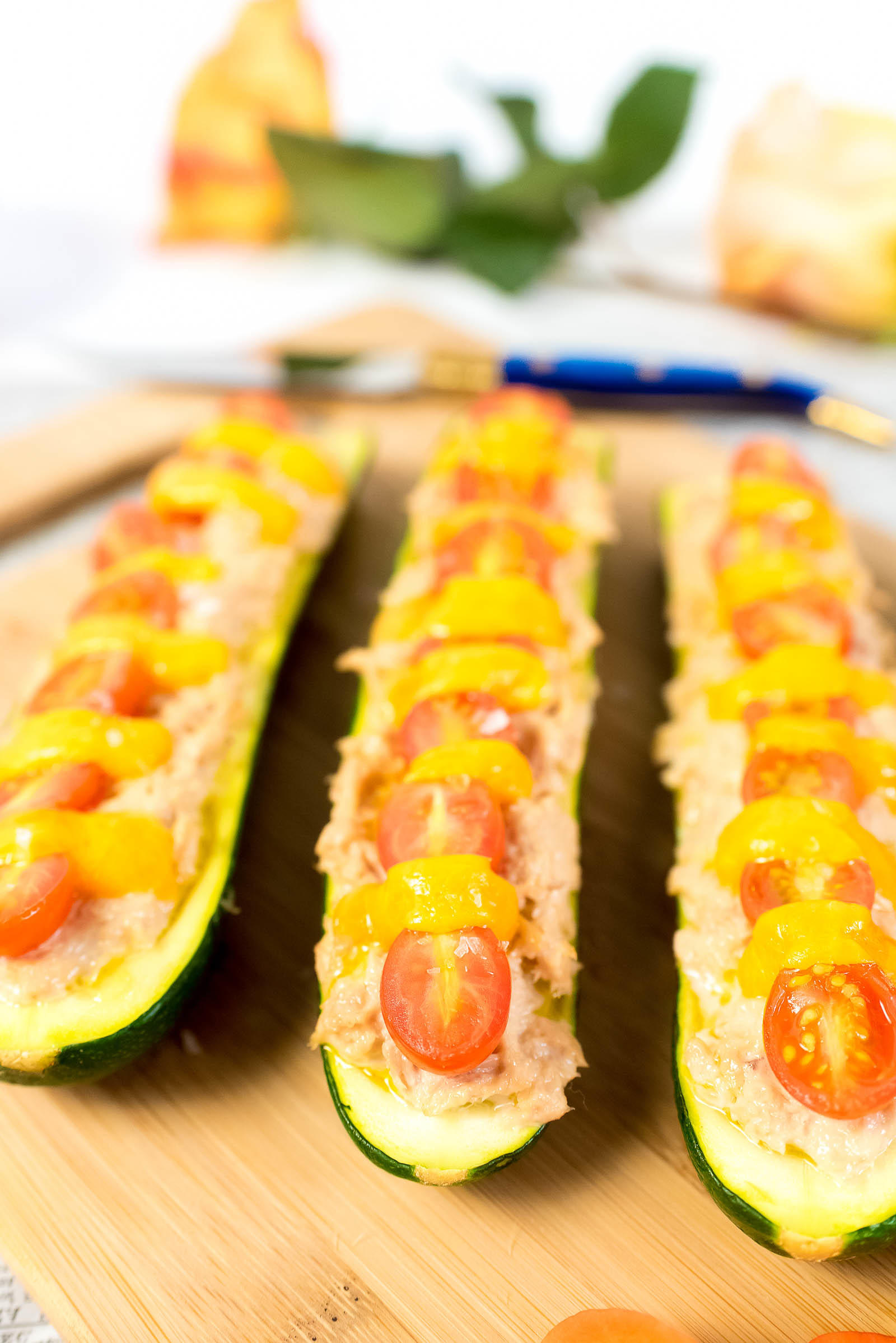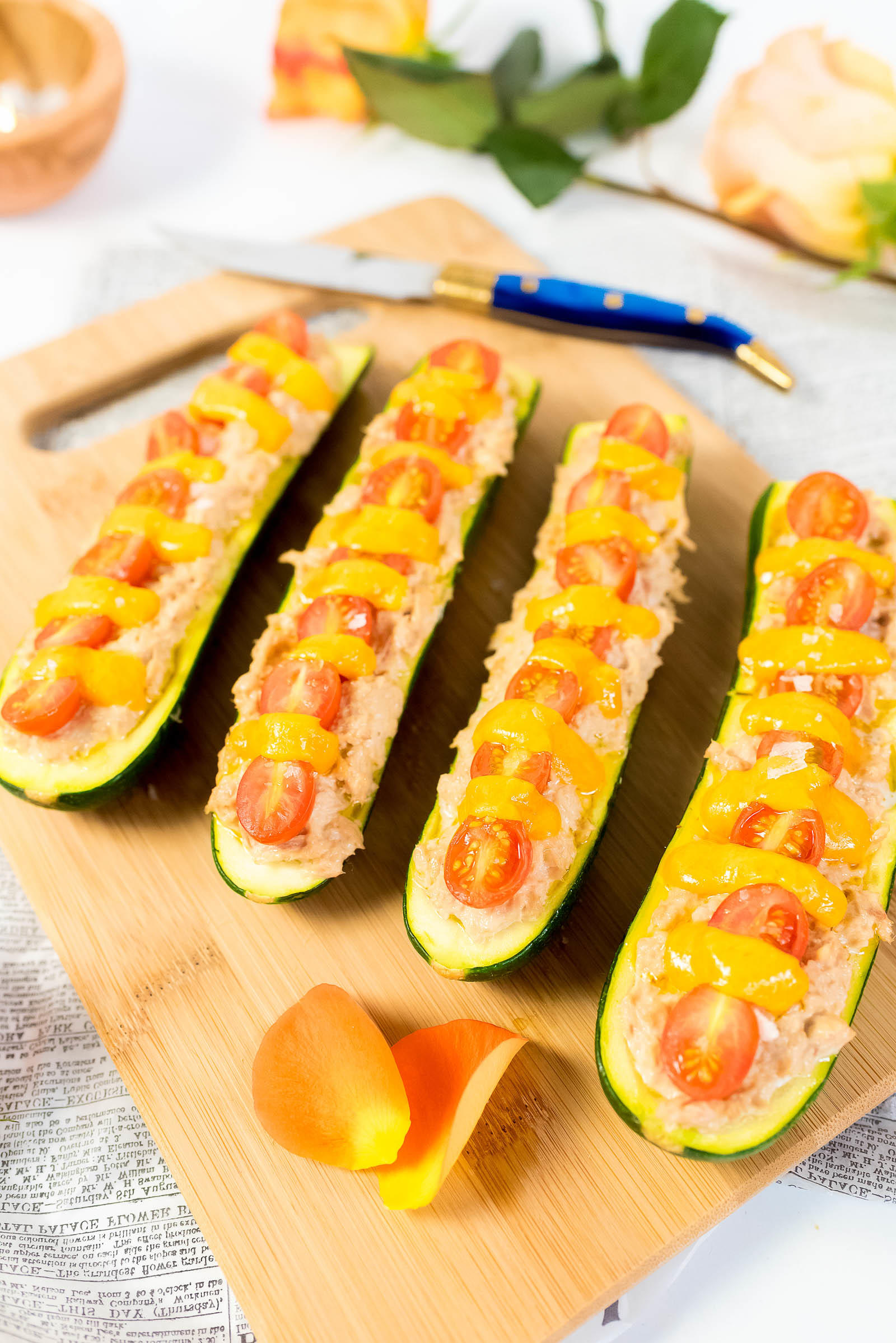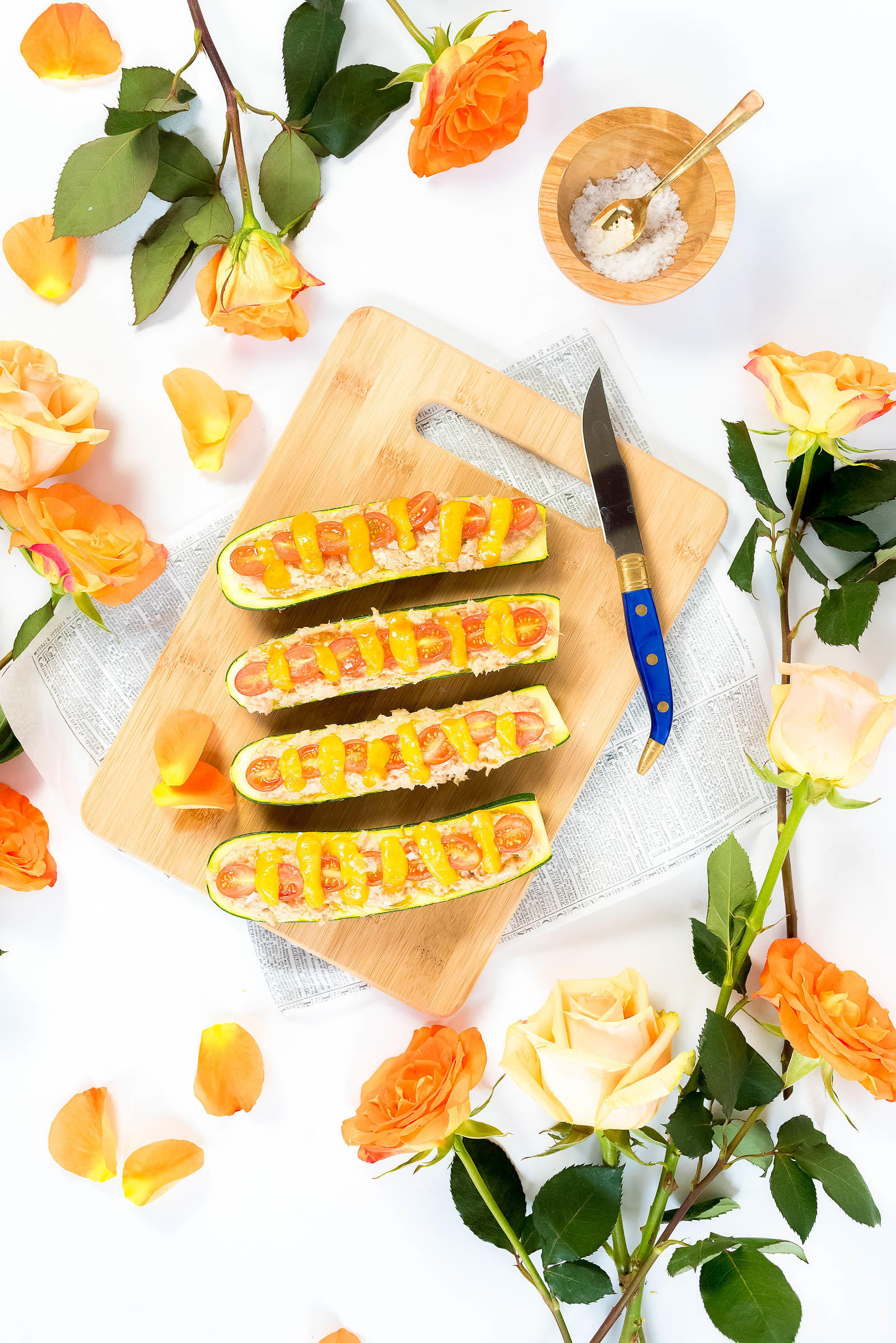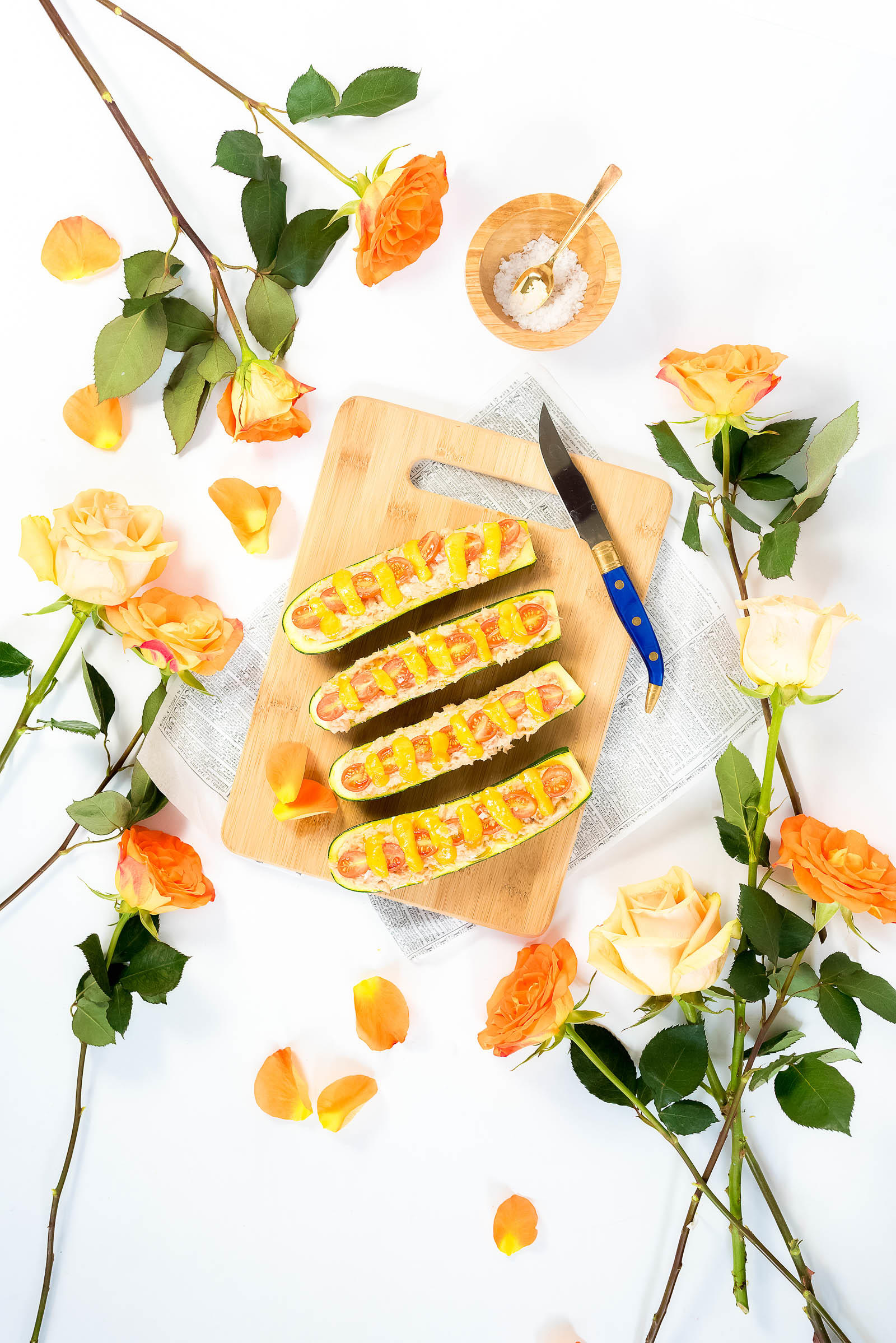 Don't forget to share your Zucchini Boat photos with the #SedBona tag on Instagram and Twitter!