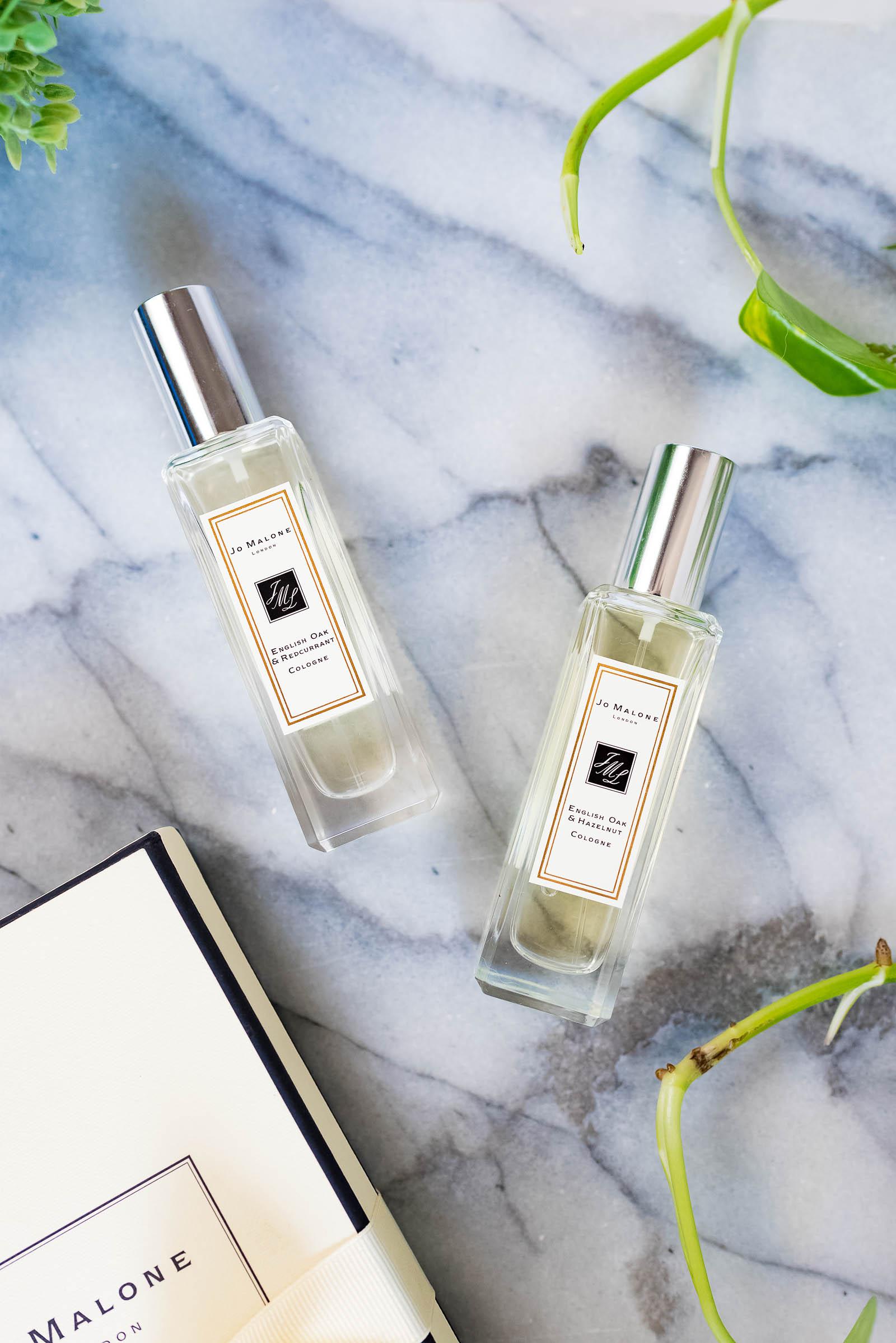 Everyone who knows me knows of my love for Jo Malone colognes.
They're the only colognes and perfumes I wear.
And over the years I've amassed quite a collection of their scents. Too many almost…
It's gotten to the point where a new scent has to really WOW me before I buy it. And I'll be honest — even Jo Malone hasn't produced a scent I've been wildly excited about since last Christmas.
Until this fall where I've somehow madly fallen in love with BOTH of Jo Malone's newest releases…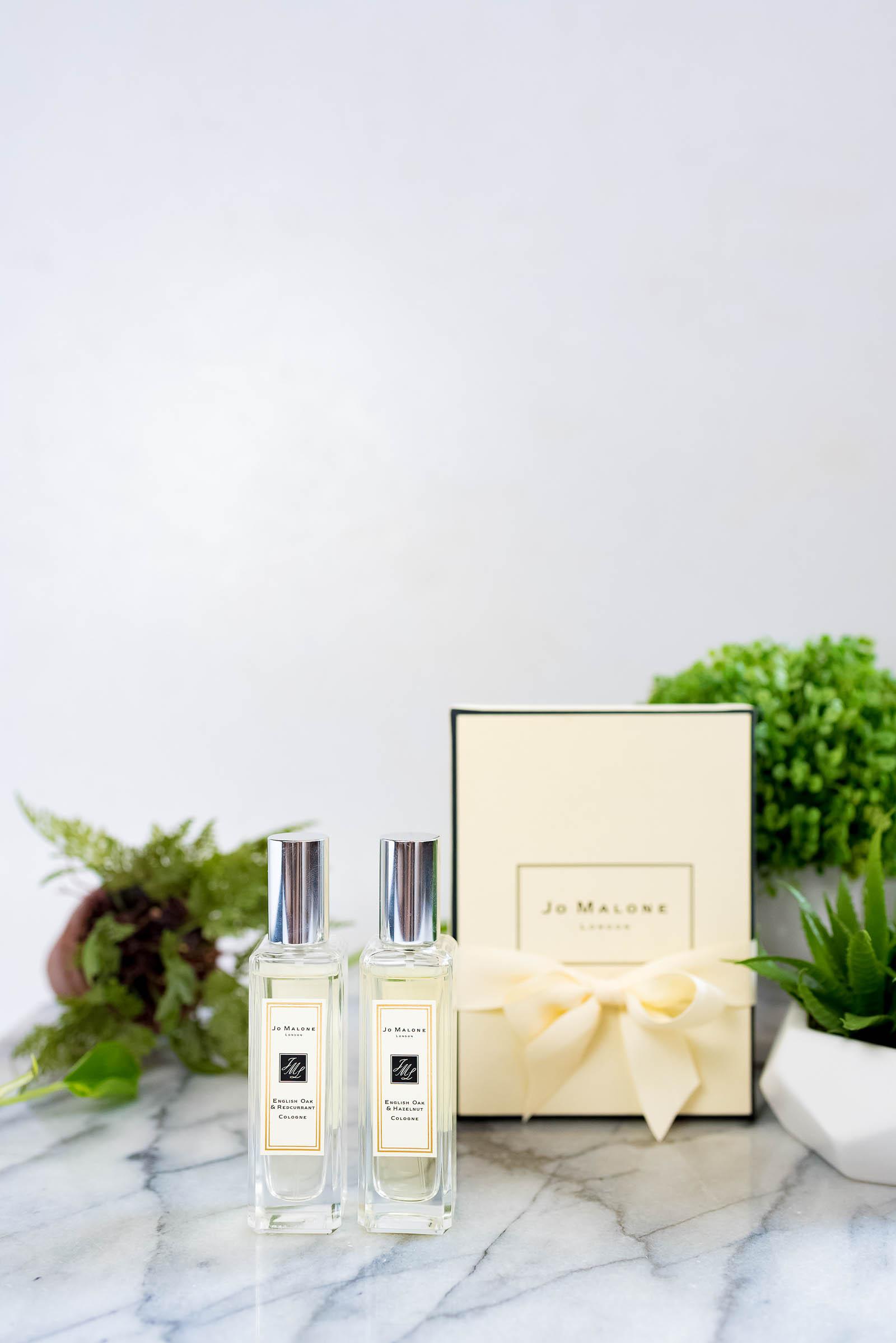 When I think of the best way to describe the two new scents for fall — both of which contain heavy notes of english oak — I think of earthy romanticism.
Victorian Fairy Tales…
Mischievious Nymphs…
Fairies…
Deep Forests…
Secrets…
Both scents have heavy, musky notes that are somehow floral too.
Masculine with a hint of floral femininity really.
And I'm obsessed with them.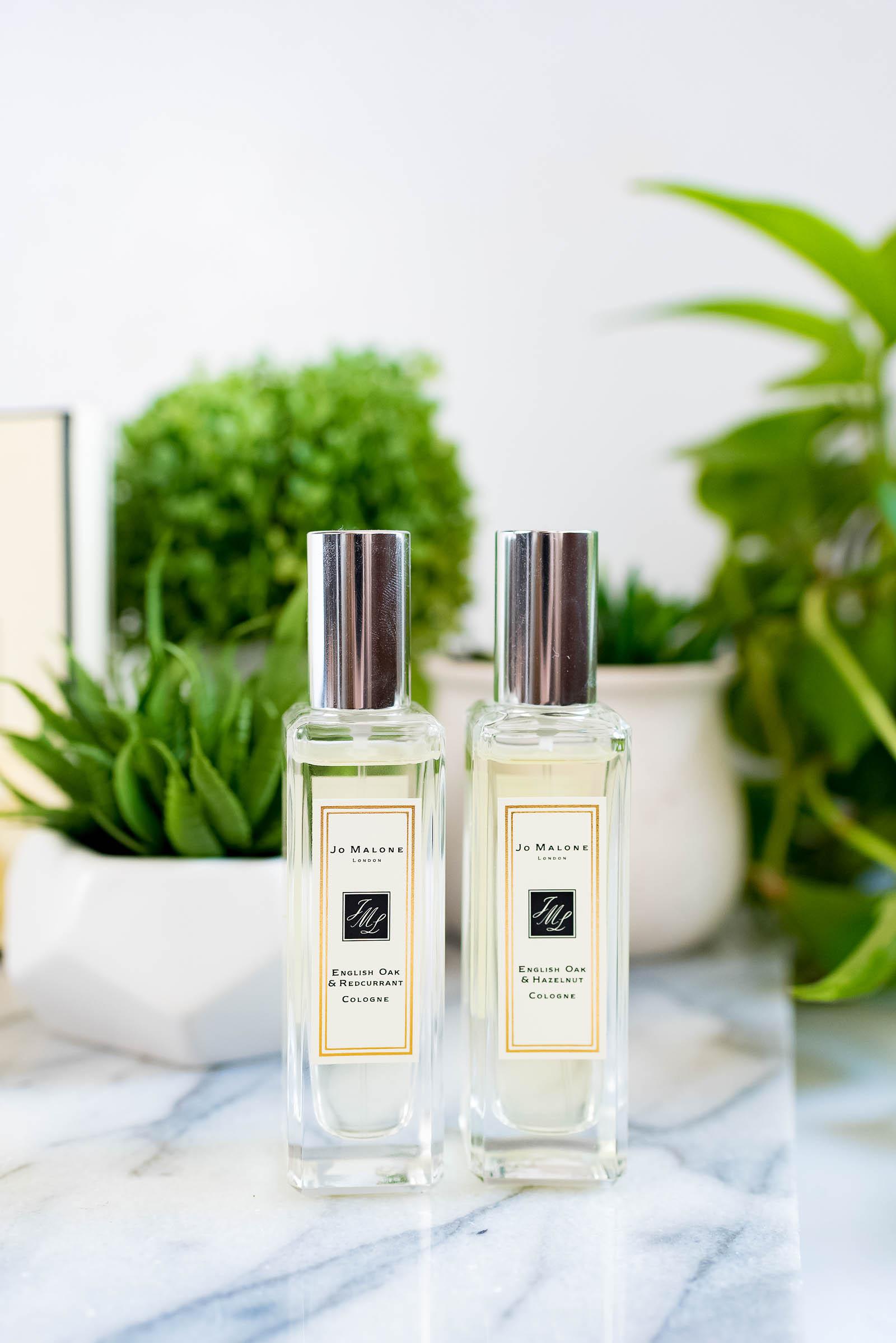 Generally speaking Jo Malone's fall release is one cologne that'll stay in the permanent collection year-round. Unlike their spring limited edition scents which can get quite whimsical, the fall release is always something timeless and unique.
I remember in Fall 2014 when Jo Malone released Wood Sage & Sea Salt. It was one of the most haunting, momentous scents I'd ever worn. I immediately bought it, wore it daily for months, and talked about it at length here on the blog.
And it's been my favorite fall release… until now.
This fall, in a break from tradition, Jo Malone has released TWO cologne fragrances, English Oak & Hazelnut and English Oak & Redcurrant. Apparently Jo Malone couldn't choose between the scents so they released both and after one whiff, I knew exactly why. I don't think I could pick a favorite if you asked me to.
BOTH scents are stunningly beautiful and actually pair well together making them a great fragrance duo!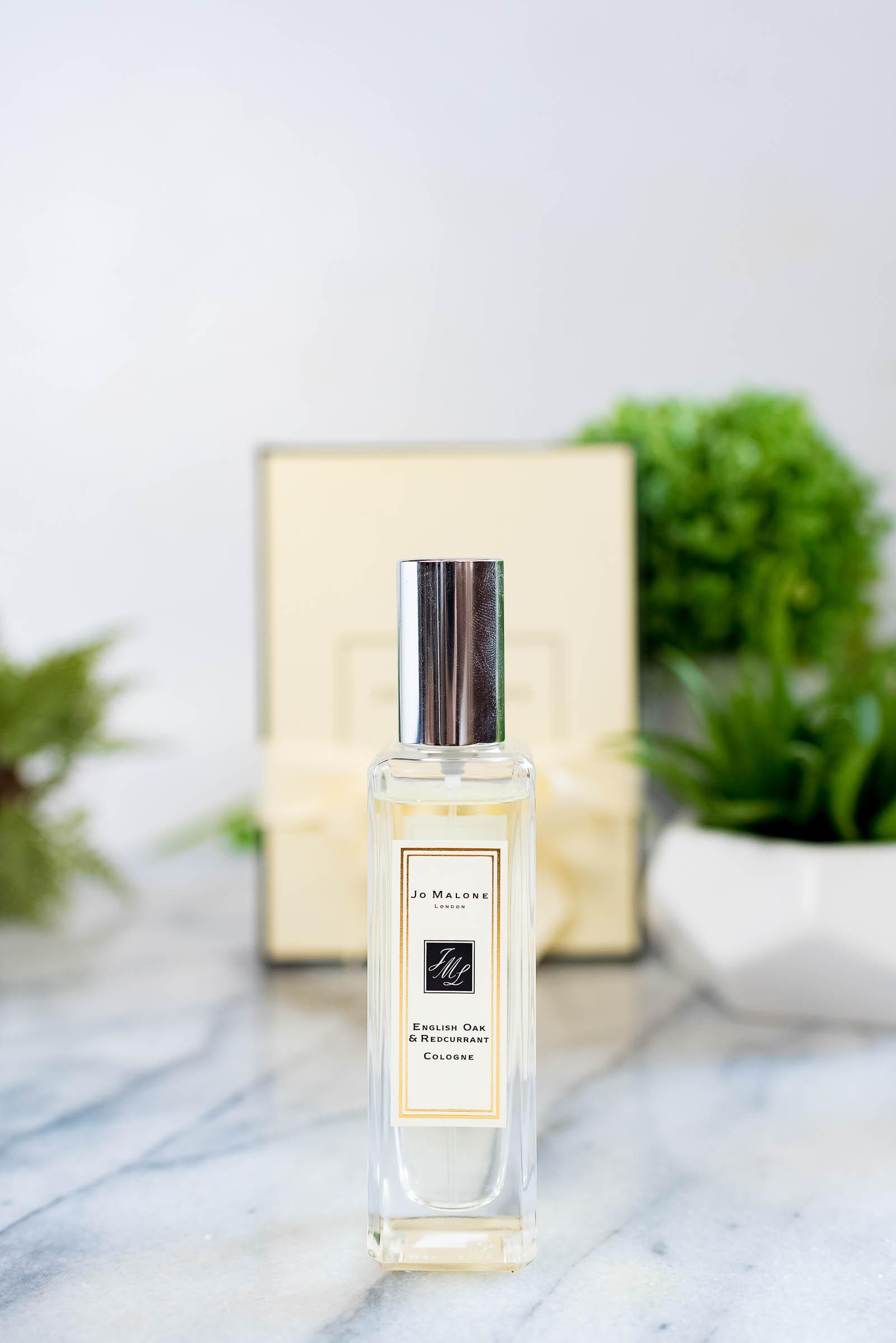 The sweeter, fruitier cologne of the duo, English Oak & Redcurrant is still a very beautiful, musky scent with a rich, full body. Despite the zinginess from the redcurrant, this scent is very masculine in nature thanks to the english oak notes. Spritzing it makes me think immediately of fall and the magic this time of year evokes — crisp leaves, cozy knits, and long walks in the woods.
English Oak & Redcurrant pairs well with English Oak & Hazelnut, Blackberry & Bay, and Pomegranate Noir.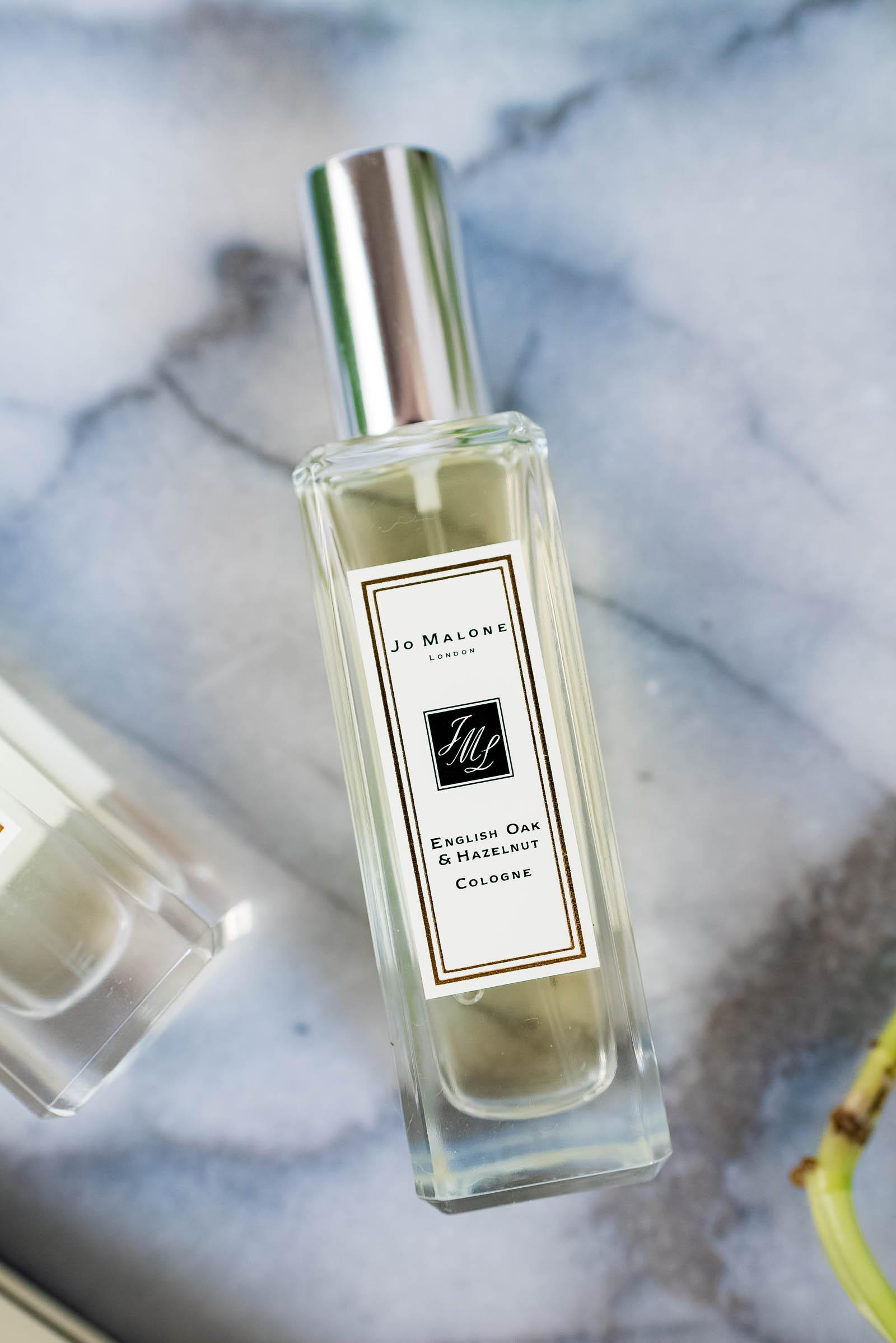 English Oak & Hazelnut is similar to English Oak & Redcurrant and yet has a completely different mood to the scent. Instead of being zingy, it's a warmer, woodier scent with light freshness to it. Very similar to my beloved Wood Sage & Sea Salt! And it lasts quite a long time on my skin — a must when it comes to new colognes I'm adding to my collection!
English Oak & Hazelnut pairs well with Wood Sage & Sea Salt, Red Roses, and English Pear & Freesia.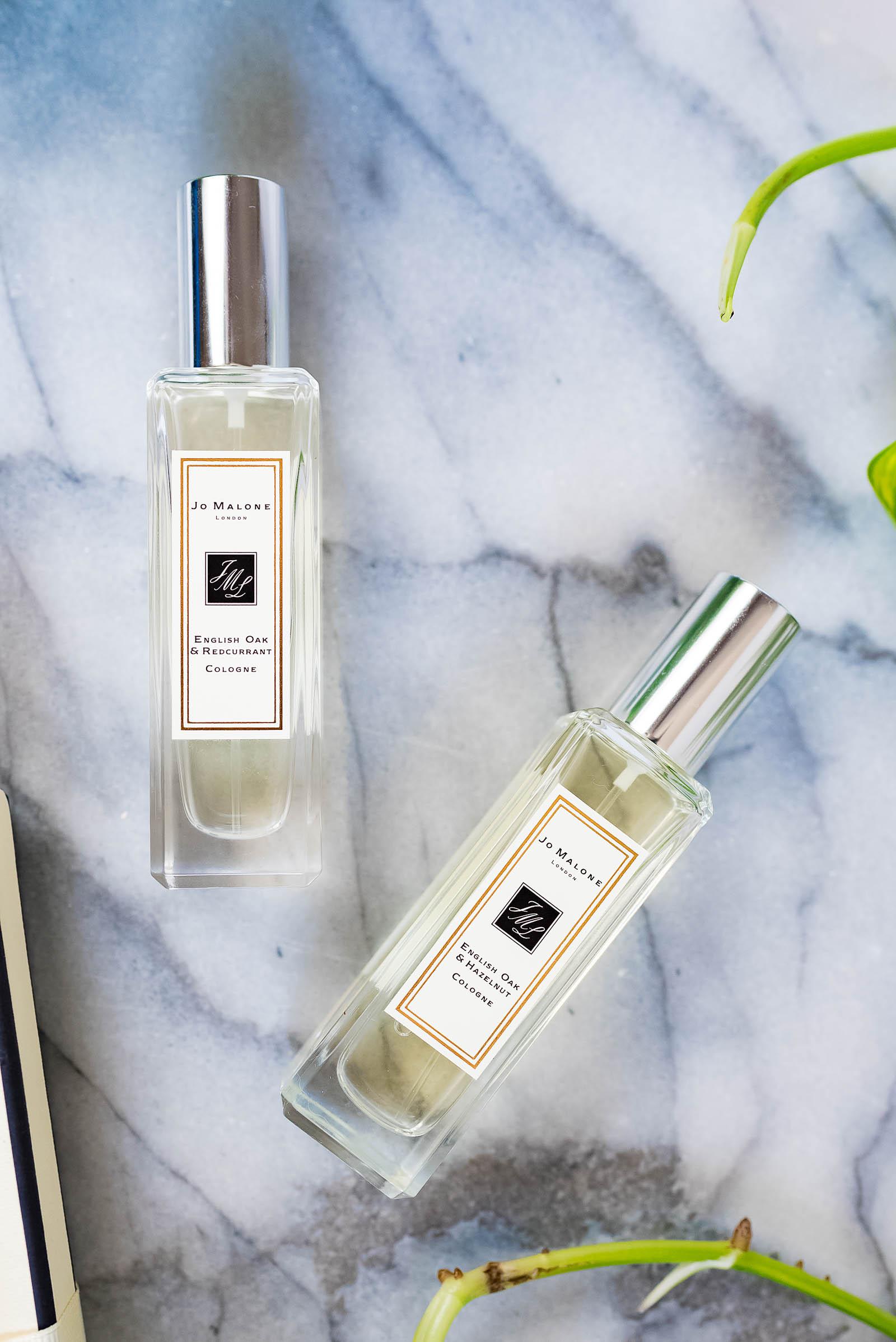 What do you think? Which English Oak cologne most appeals to you?