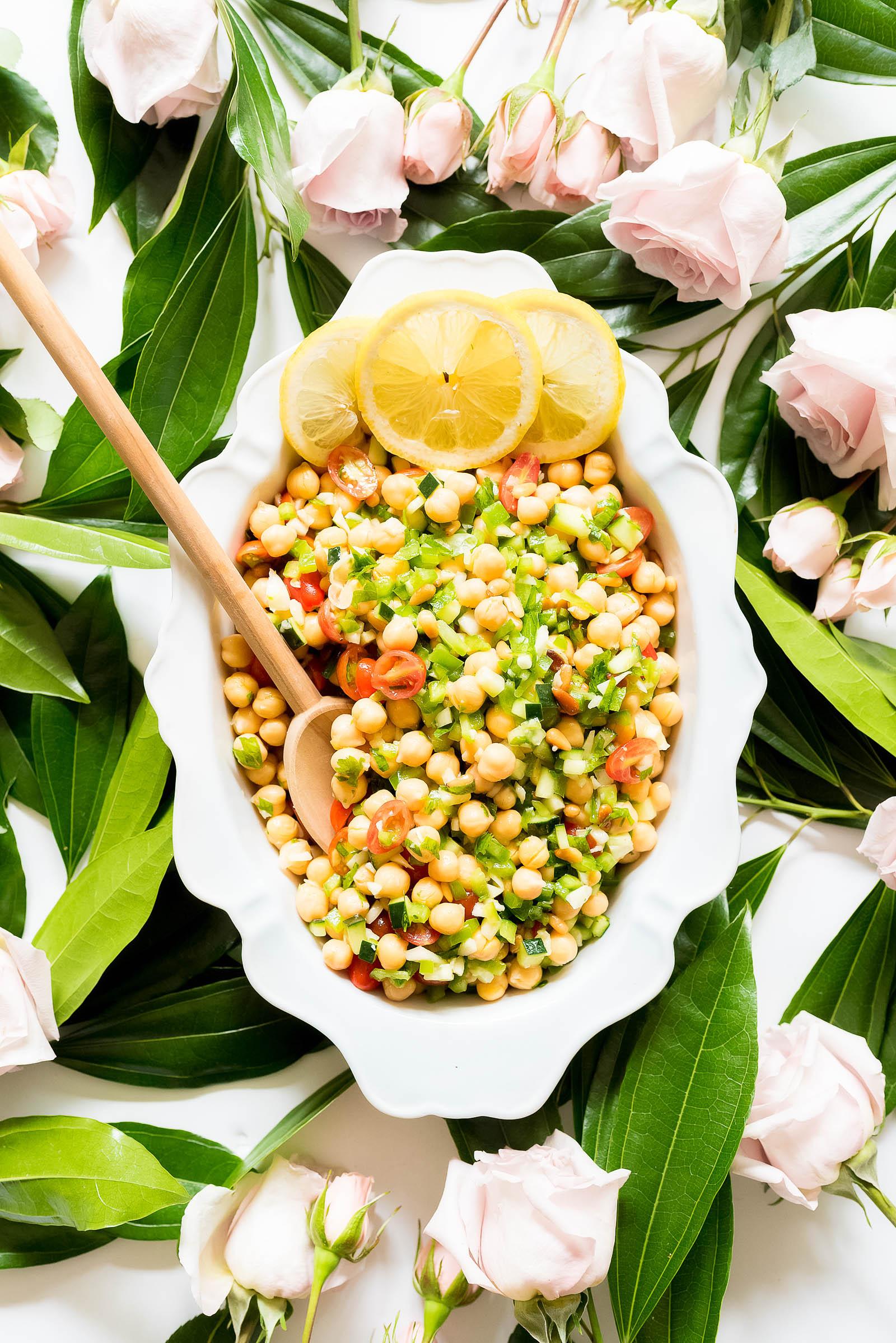 Can you believe August is almost halfway over already?
Maybe it's because I spent the first 10 days in Amsterdam with my family but I'm in shock that we're already talking about "back to school" fashions and Labor Day recipes.
But it just so happens that I have a great little Labor Day recipe to share with you!
It's an incredibly cooling and fresh salad for the last of the summer heat.
And it's easy to whip up, great to bring to parties and patio gatherings of all kinds (especially on Labor Day!), and very healthy to snack on. I usually make a big batch and keep it in the fridge for when Hubby and I want something healthy fast. I make it almost as mush as I make chia pudding!
And it's incredibly inexpensive to make — during those cash-strapped years after college, I lived off chickpea salad! You can even smush leftovers onto toast and make a great sandwich too.
What more can you ask from an easy summer fridge salad?
Summer Chickpea Salad Recipe
Yields 8-12 Servings
1 29 oz. Can Chickpeas, Drained & Rinsed
1 Cucumber, Diced
1 Green Pepper, Seeded & Diced
1/2 Cup Cherry Tomatoes
1 Tablespoon Pinenuts, Toasted*
1 Lemon
1 – 3 Garlic Cloves, Minced
1 Handful Parsley
1 Tbsp Olive Oil
First toast your pine nuts (*directions can be found in this recipe). Next rinse & drain the chickpeas. Set aside to drain further while you dice up the other vegetables. Combine chickpeas and vegetables in a large bowl and set aside.
In a small bowl combine the juice of one lemon with the olive oil, garlic cloves, and some salt and pepper. Whisk vigorously and season to taste. Add dressing to the larger bowl of chickpeas and vegetables. Toss to combine.
Serve chilled or at room temperature.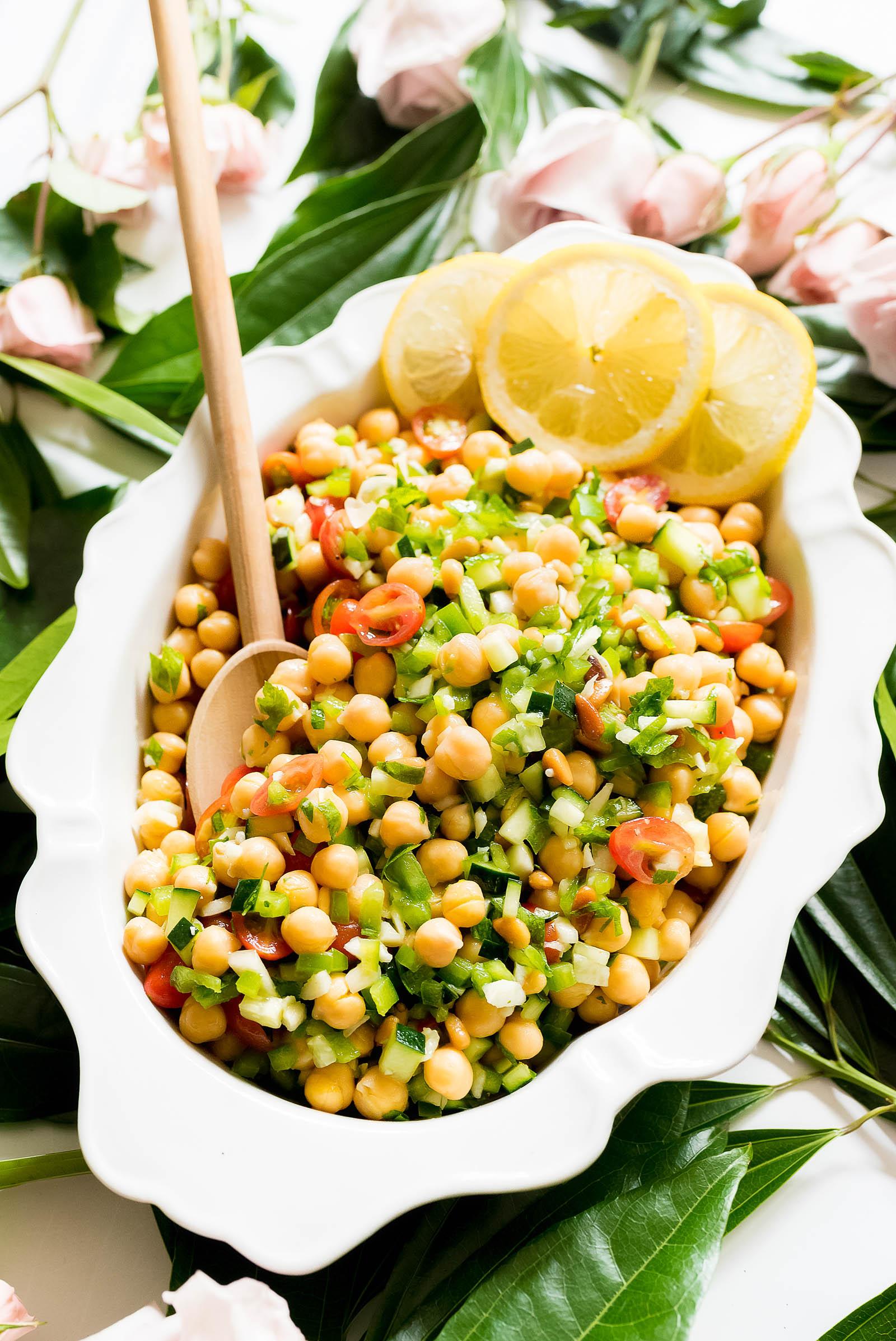 Pro Tip: Feel free to mix in all sorts of ingredients to suit your mood. Black beans and quinoa are favorite mix-ins at home. Or swap in some red and orange peppers for more color!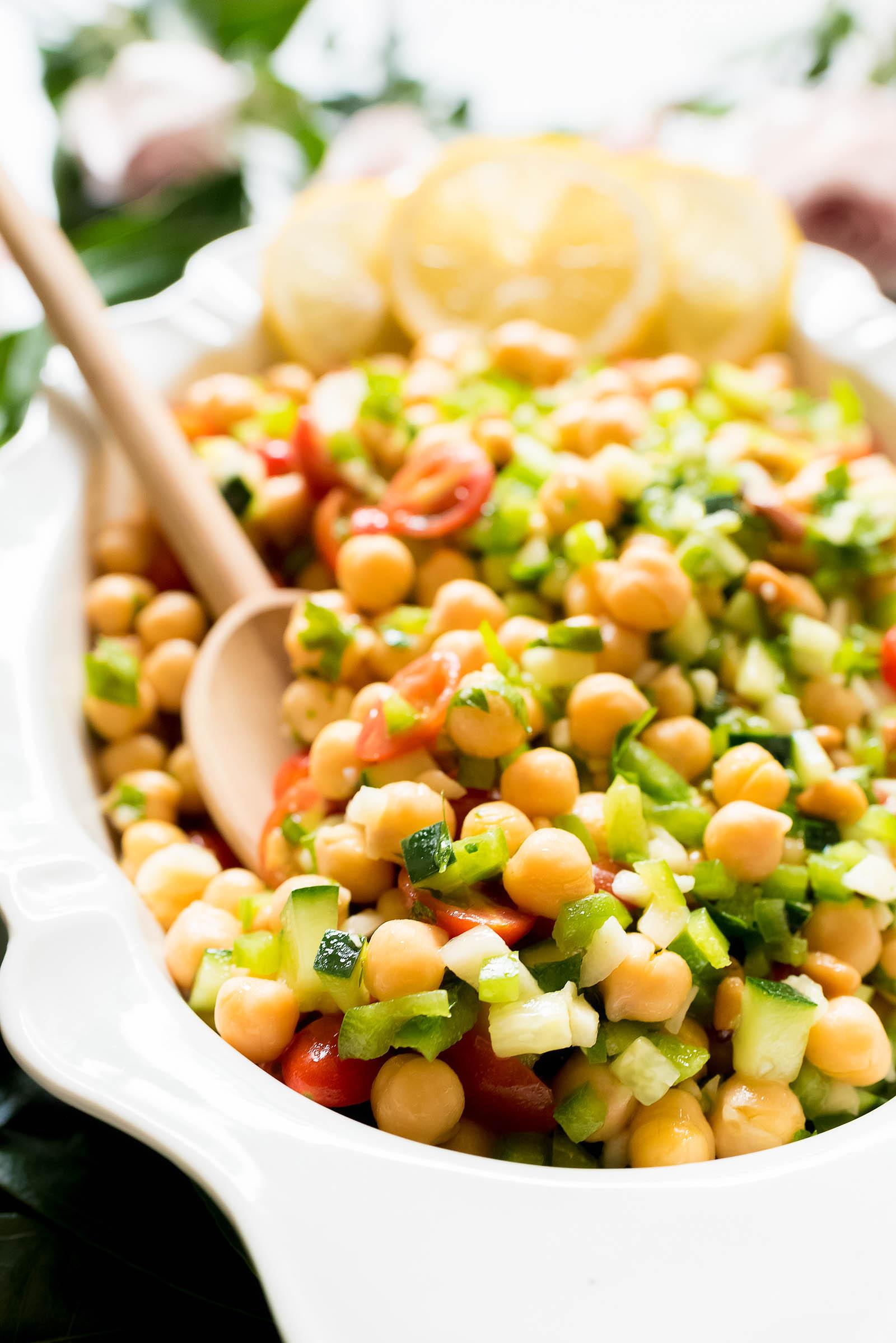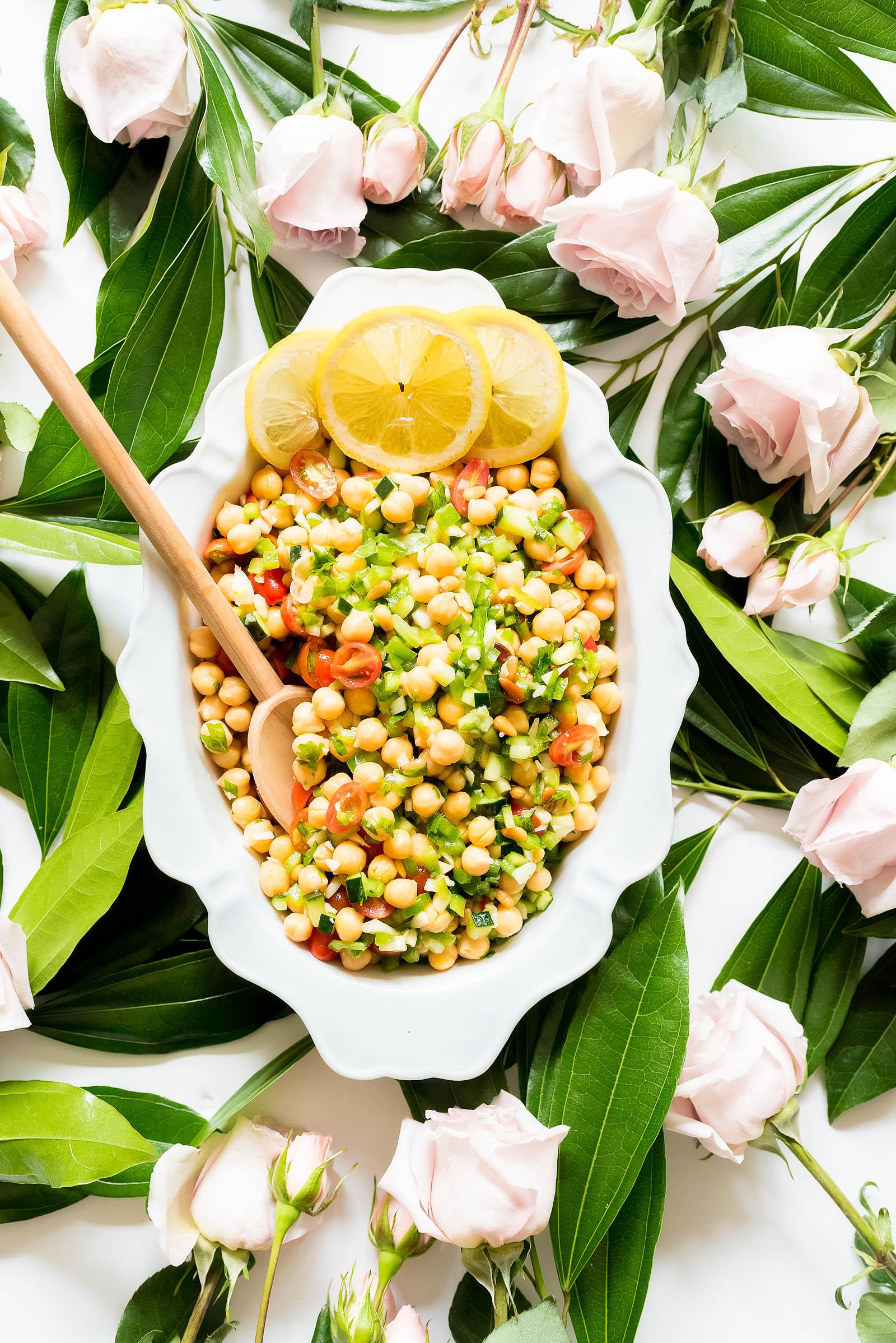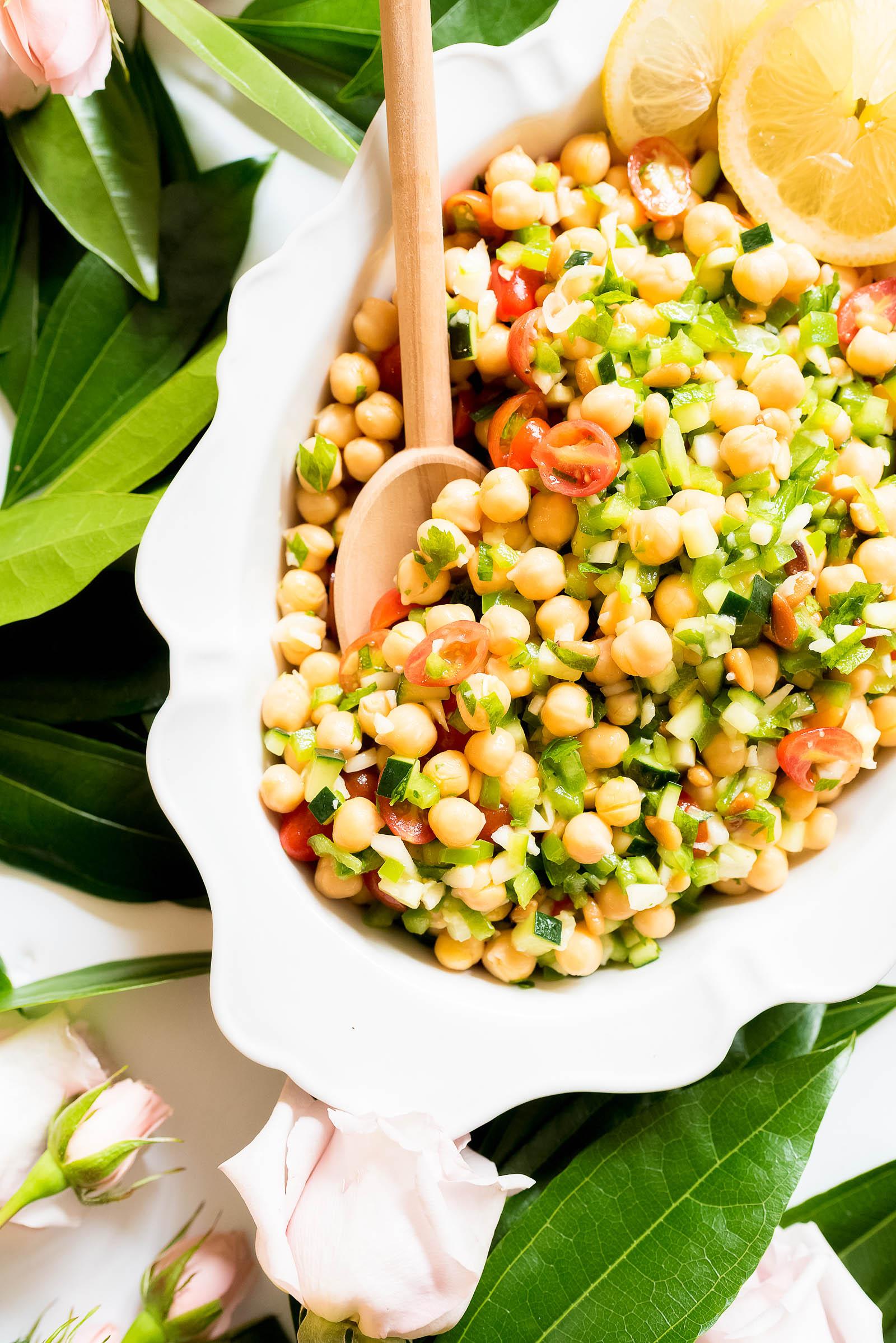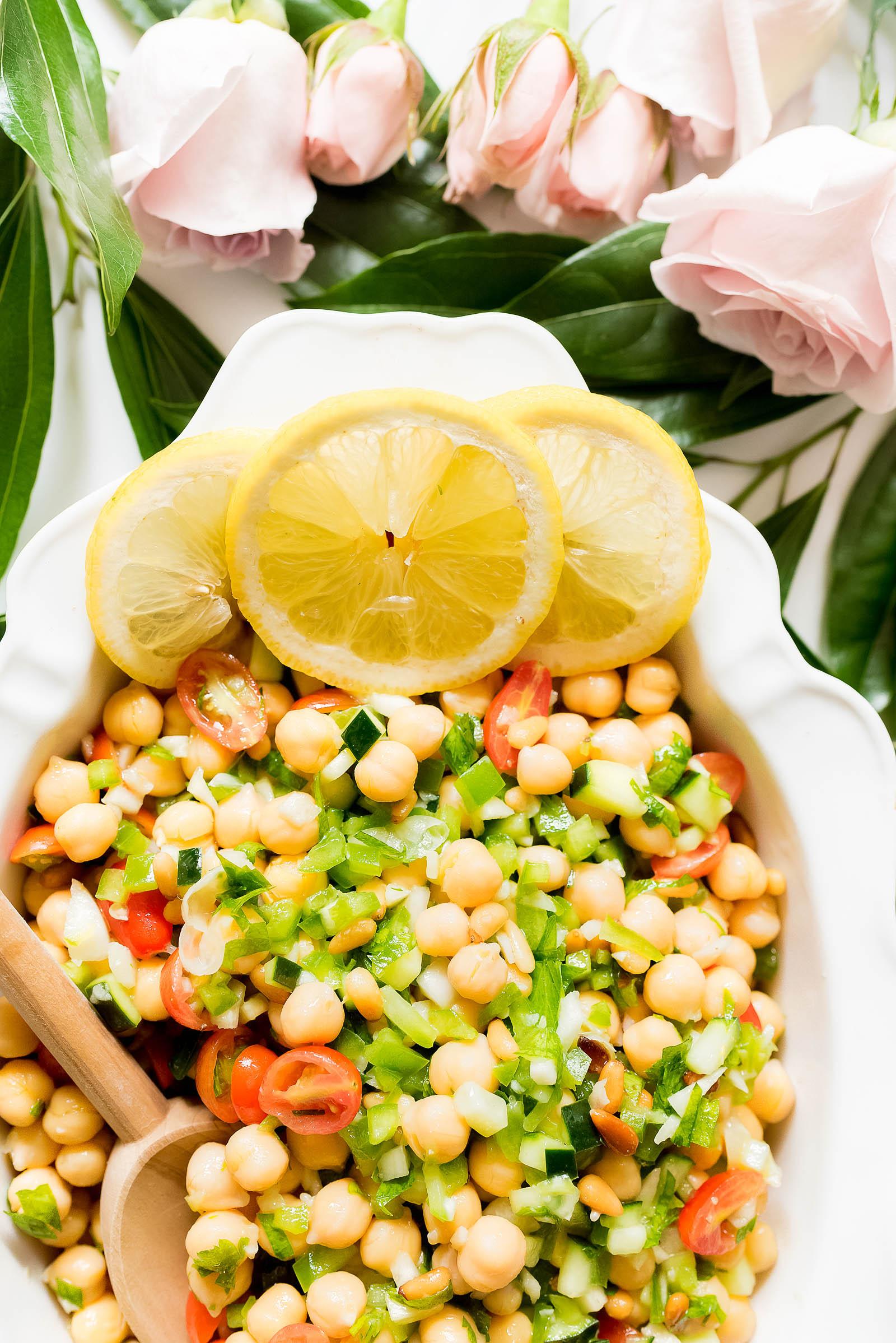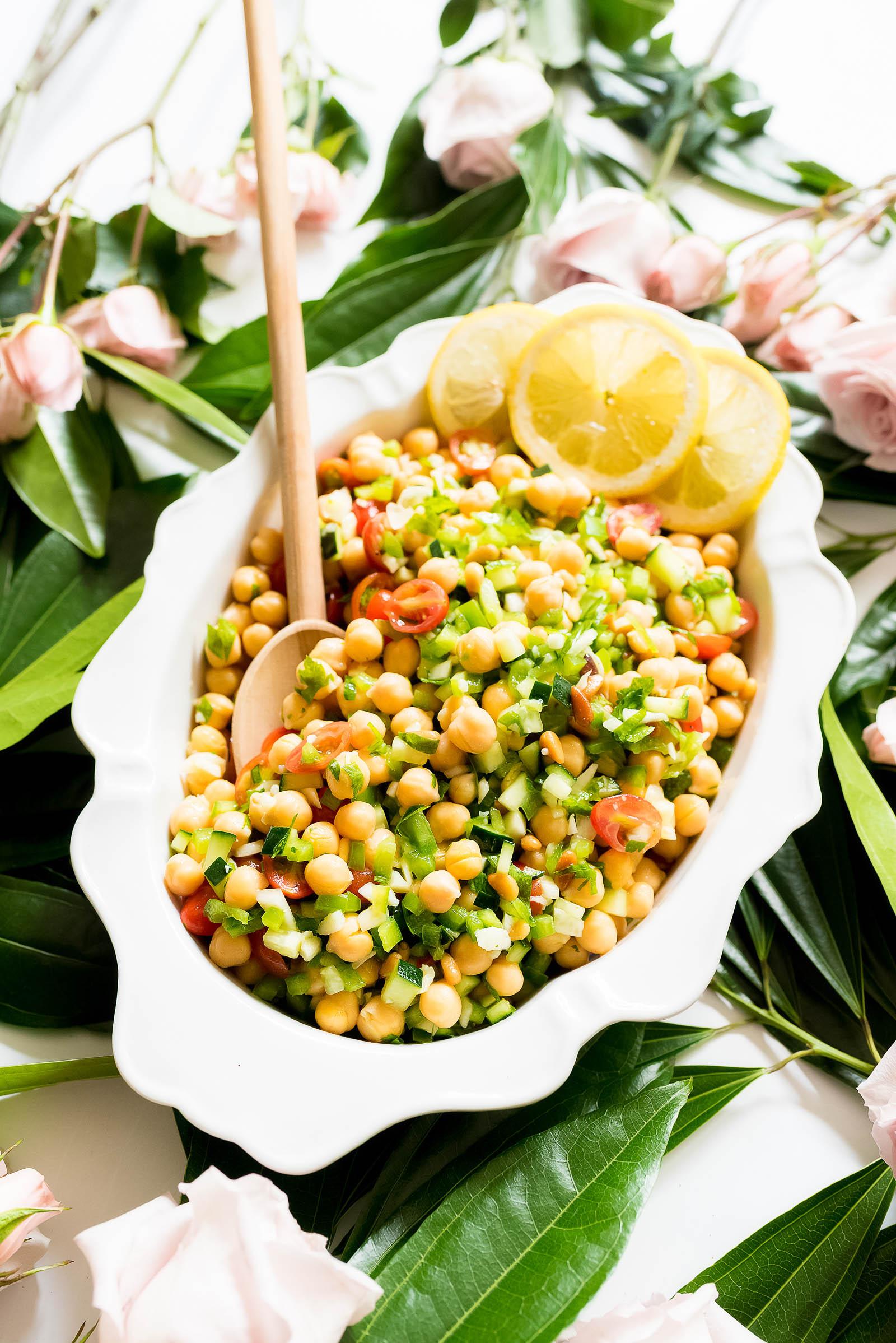 Don't forget to share your Summer Chickpea Salad photos with the #SedBona tag on Instagram and Twitter!