"I remember perfectly my first trip to New York, when I was on the bridge between Brooklyn and Manhattan, when I saw the skyscrapers. It was like an incredible dream."
— Diego Della Valle SHOP THE LOOK:
Jacket – Asos || Blouse – SheIn (only $16!) || Trousers – BCBG (similar) || Bag – Céline || Sunglasses – Prada || Lips – MAC in 'Rebel'
Photos courtesy of Ali of Those White Walls
Pretty much the moment I began this blog, I began a shoot "bucket list". A long, curated list of all sorts of iconic and visually stunning places that I eventually wanted to share with you here on the blog.
As a creative director and photographer I can't help myself. I think about visuals and shoots all day. And constantly interpreting aesthetics for clients and for this blog has led to one really massive list of places I'm just itching to shoot.
One of the very first spots on my list?
The Iconic Brooklyn Bridge.
Maybe it's just is visual prevalence in so many great films (Moonstruck, Sex and the City, Spider Man, Godzilla). Or maybe it's just its historical significance as one of America's oldest bridges and it's permanent, iconic place as part of the Manhattan skyline.
But whatever it is, I knew the moment we landed in NYC for Fashion Week, we'd have to head over to shoot the Brooklyn Bridge at sunrise.
And let me tell you — shooting at this iconic spot felt just like a wonderful dream!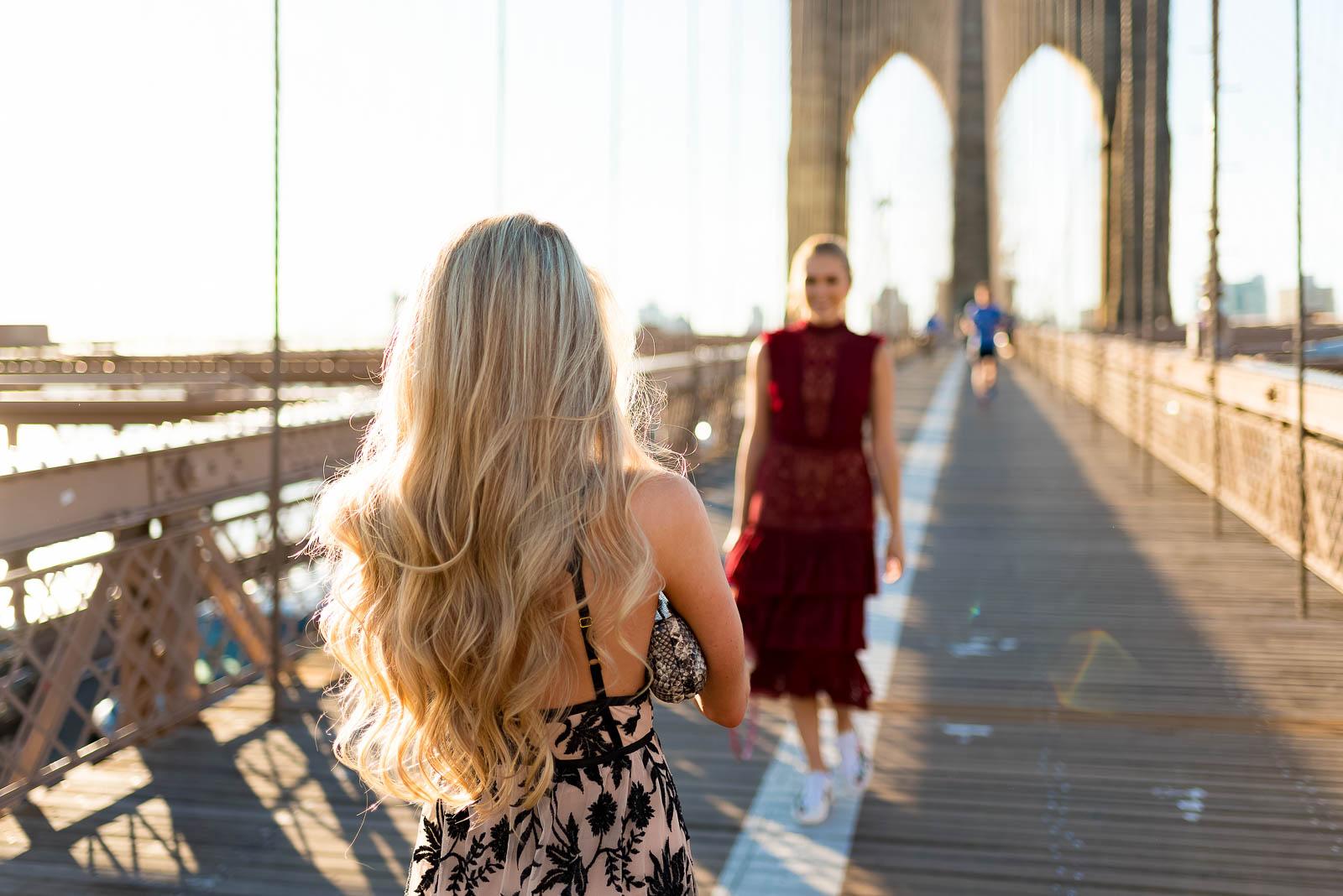 The lighting was absolutely perfect! The weather? Warm without being windy. And the views absolutely took our breath away!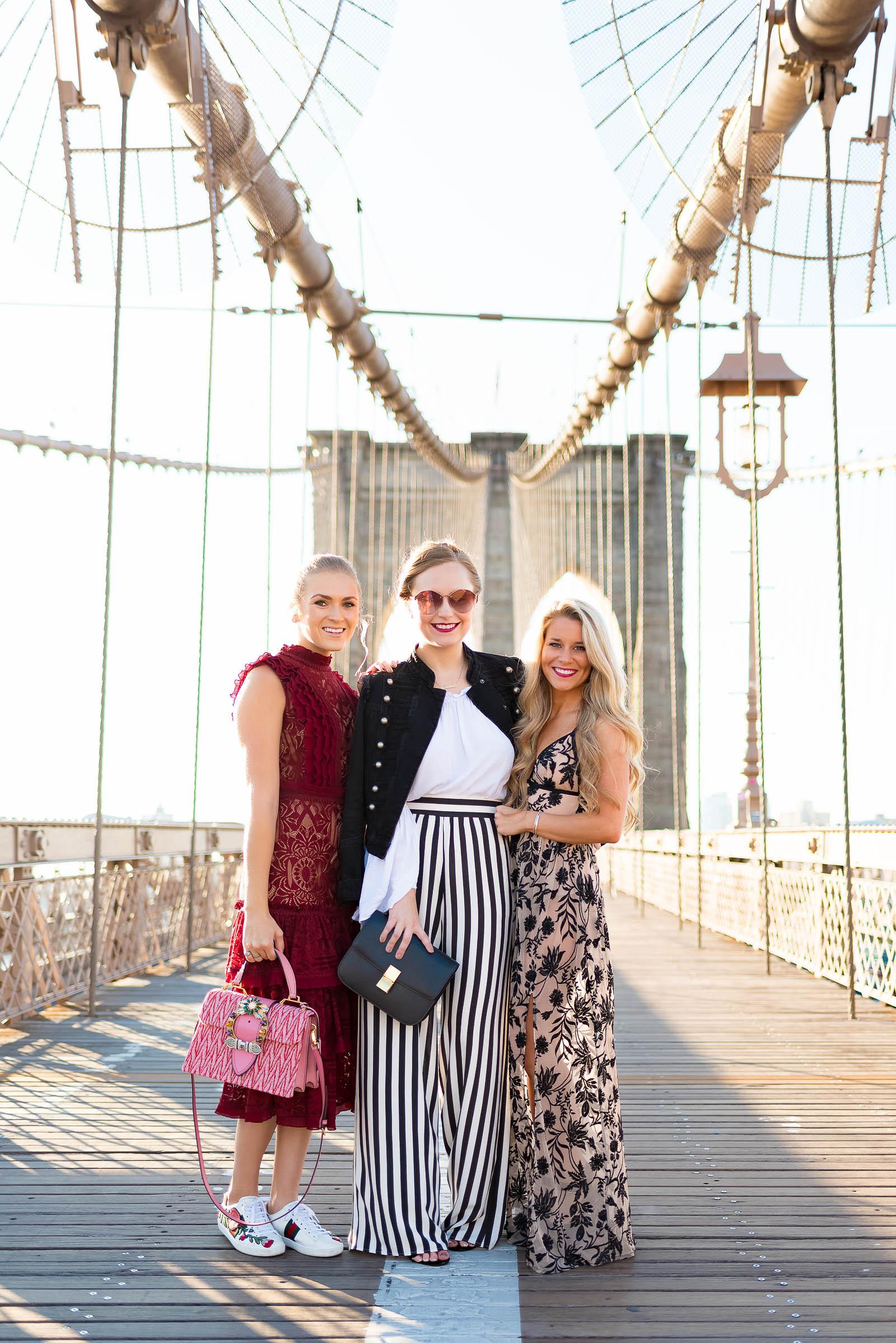 Thank you so much to these amazing girls Ali & Olivia for waking up so early for this shoot and for making my first Fashion Week such an incredible experience! It just goes to show: travel with the right crew and magic can happen.