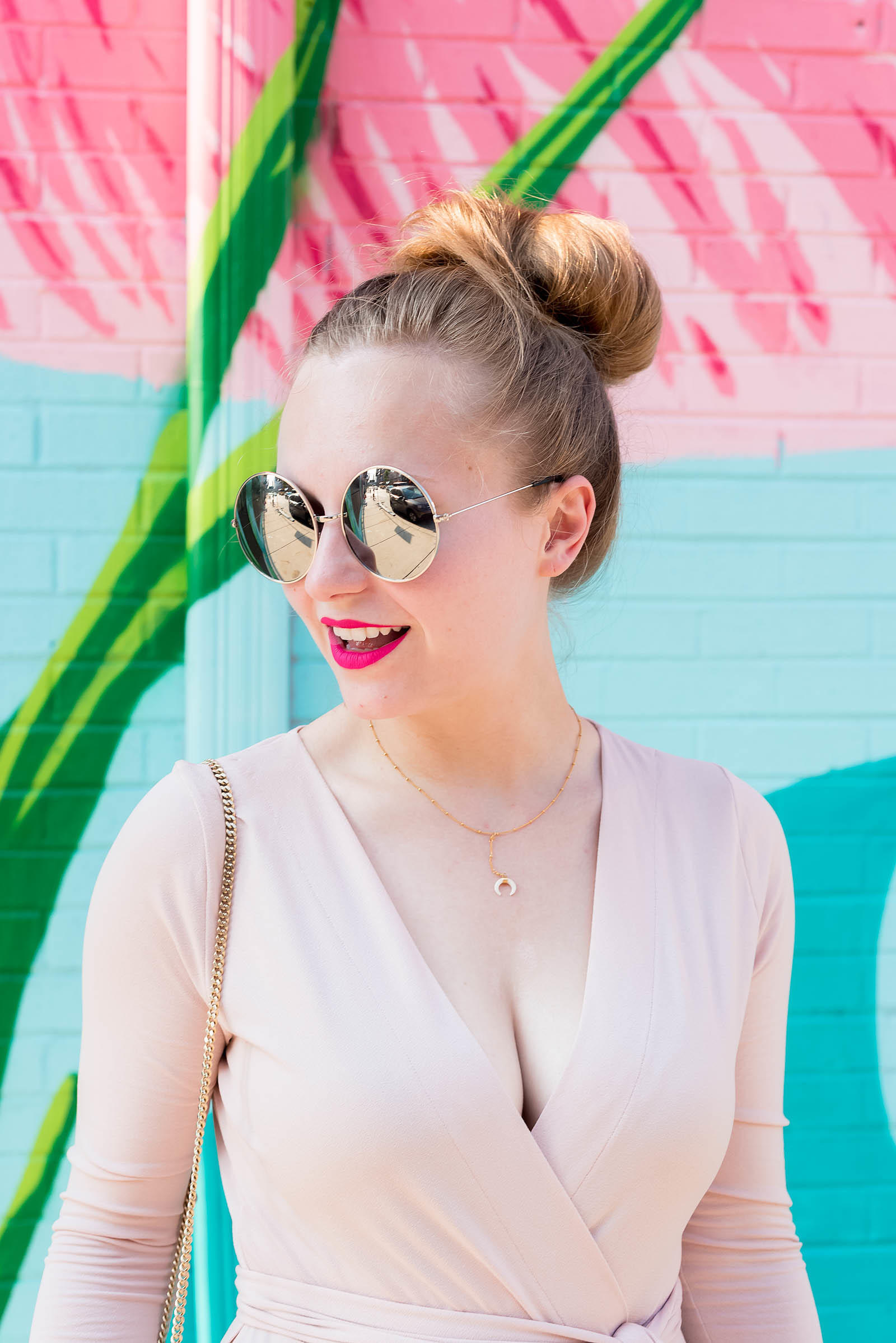 It's no secret that Chicago has notoriously humid summers.
The word 'wretched' often comes to mind as you trudge through the oily, sticky air, gasping for breath each and every summer…
And it can be quite a process learning what works and what doesn't in summer humidity.
Last year I told you how to feel chic in the summer humidity but what do you do when humidity makes your hair a frizzy, kinky mess that feels just about as glamorous as a week-old hairball?
Because that's exactly what a hot, sticky day is… positively wretched, especially for hair. You feel sluggish, exhausted, and overheated all while looking like you've escaped a mental institution thanks to endless flyaways and your hair's fierce determination to do its own thing.
No. No, thank you.
So today I'm sharing my 6 go-to hair styles for hot, sticky summer days. The sort of hairstyles that help me embrace the heat and humidity, as opposed to resist it. The sort of hairstyles that make humidity beautiful, not just tolerable.
6 Perfect Hairstyles for Humid Summer Days

1. The "Milkmaid"
Crown braids are my hairstyle savior in summer! Crown braids tame all those little flyaways in extreme summer heat AND keeps long hair off the back of the neck so you stay comfortable.
I've managed to teach myself how to do them using this tutorial video but while I was in NYC in June I had my crown braid done at Dream Dry and cannot recommend them enough — the braid lasted three days in NYC heat!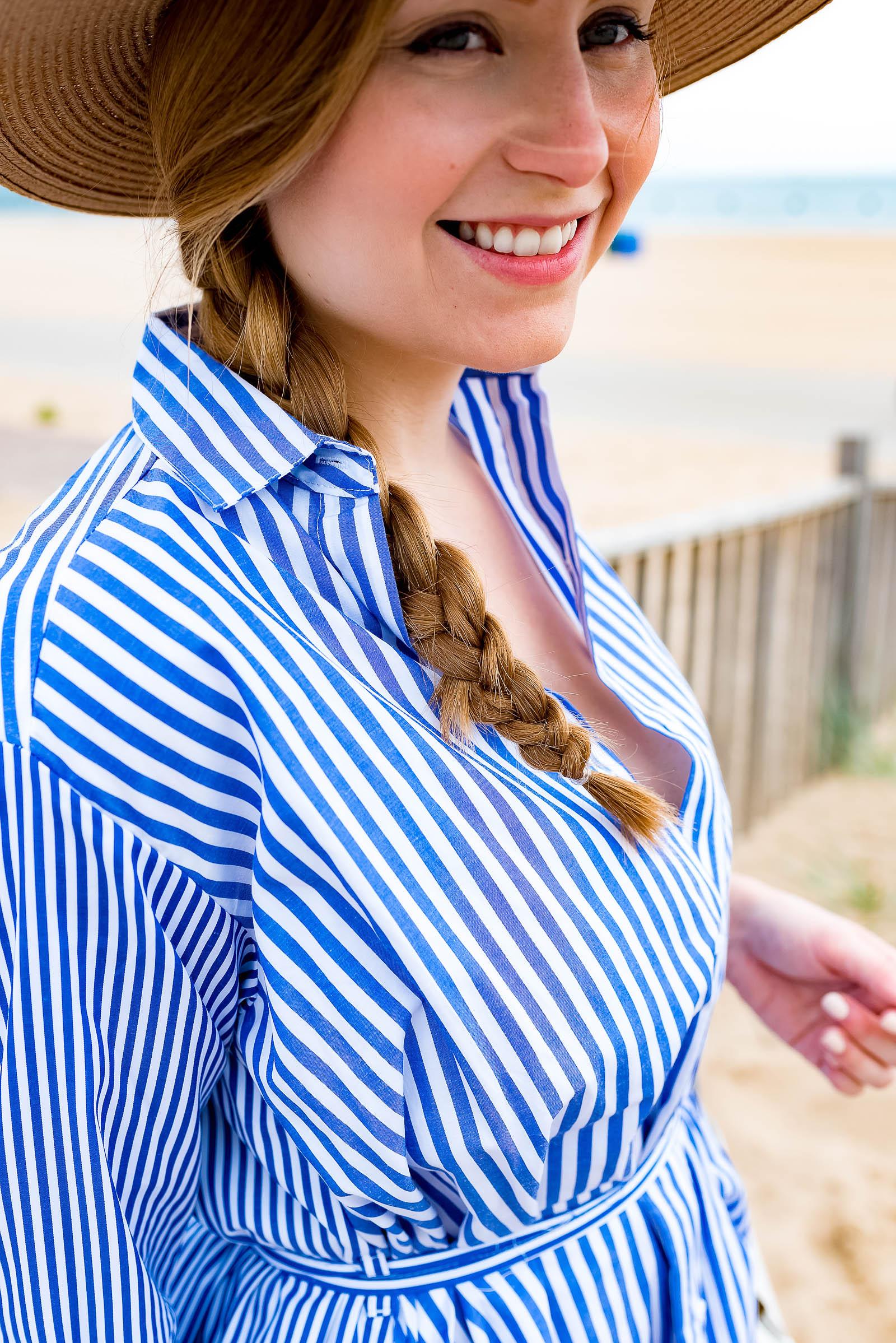 2. The "Katniss"
Named after the famous fictional heroine with her tell-tale side braid, a side braid is one of the easiest and fastest ways to keep long hair under control in summer. Whenever I don't have time and am in a hurry, a quick side-braid is pretty much my favorite hairstyle.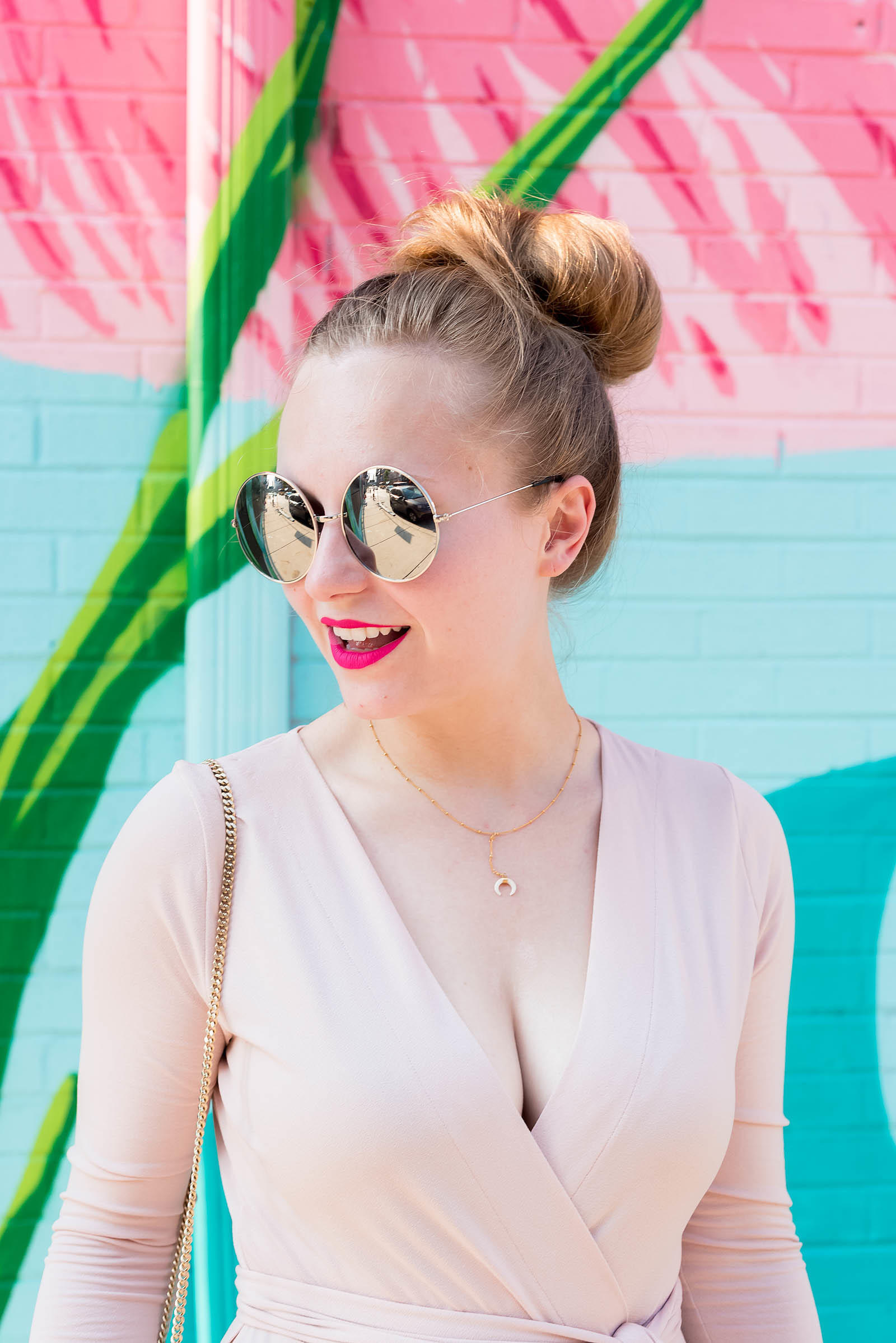 3. The Top Knot
Obvious and a fashionable girl's best friend in extreme summer heat. The top knot keeps all your hair comfortably off your neck and is so easy to roll your hair into if you use one of these.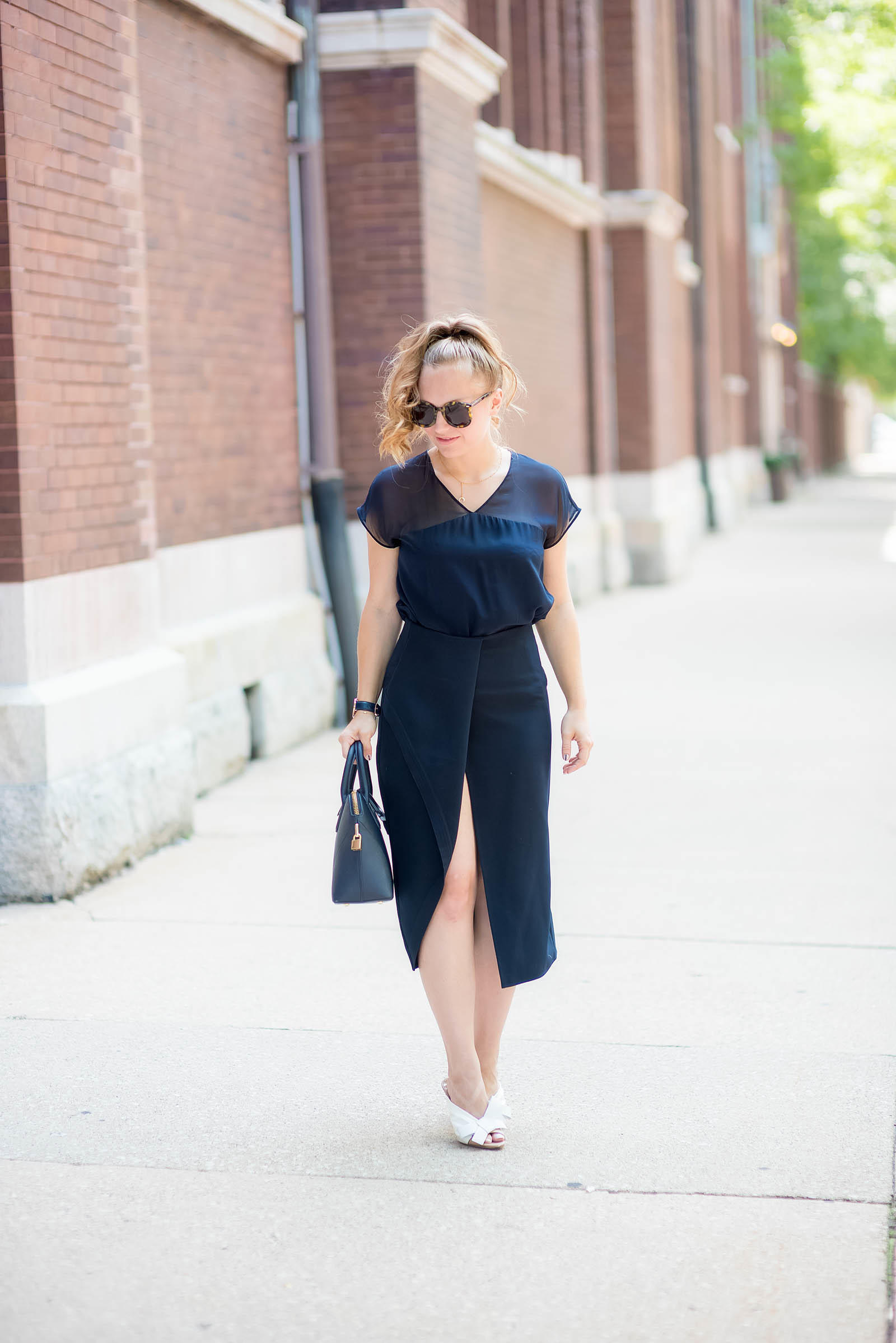 4. The "Bardot Ponytail"
Usually including a bump of volume on top of the head and a high ponytail to finish, this is an easy way to look chic and polished in a hurry. I do tend to curl the ends of my hair to give the ponytail more femininity but I'll be honest — if it's a wickedly humid day, the curls are gone within an hour.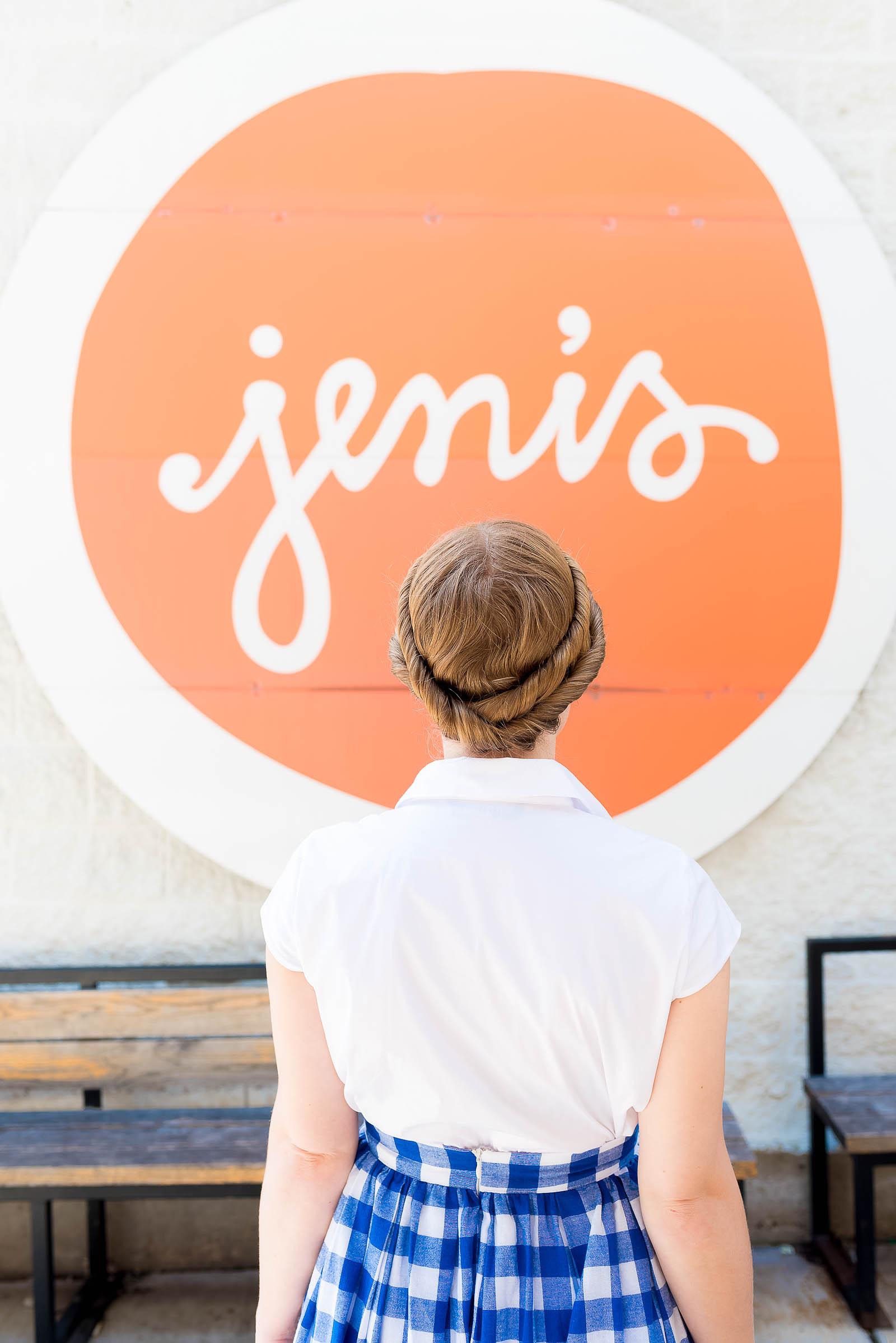 5. The "Do the Twist" Updo
I've seen many women do their hair like this but this summer was my first time trying it. I love how easy it is to pull off — just divide your hair into two sections (left and right) and, beginning an inch or two down from your roots, begin tightly twisting your hair as you work your way down and around the back much like a crown braid. If your hair is on the short-side, pin the ends behind your ears but if you have long hair like me you can connect the two hair twists at the top of your head to form a full crown. It's fun and easy to do and has become my go-to hair style on sticky days this summer.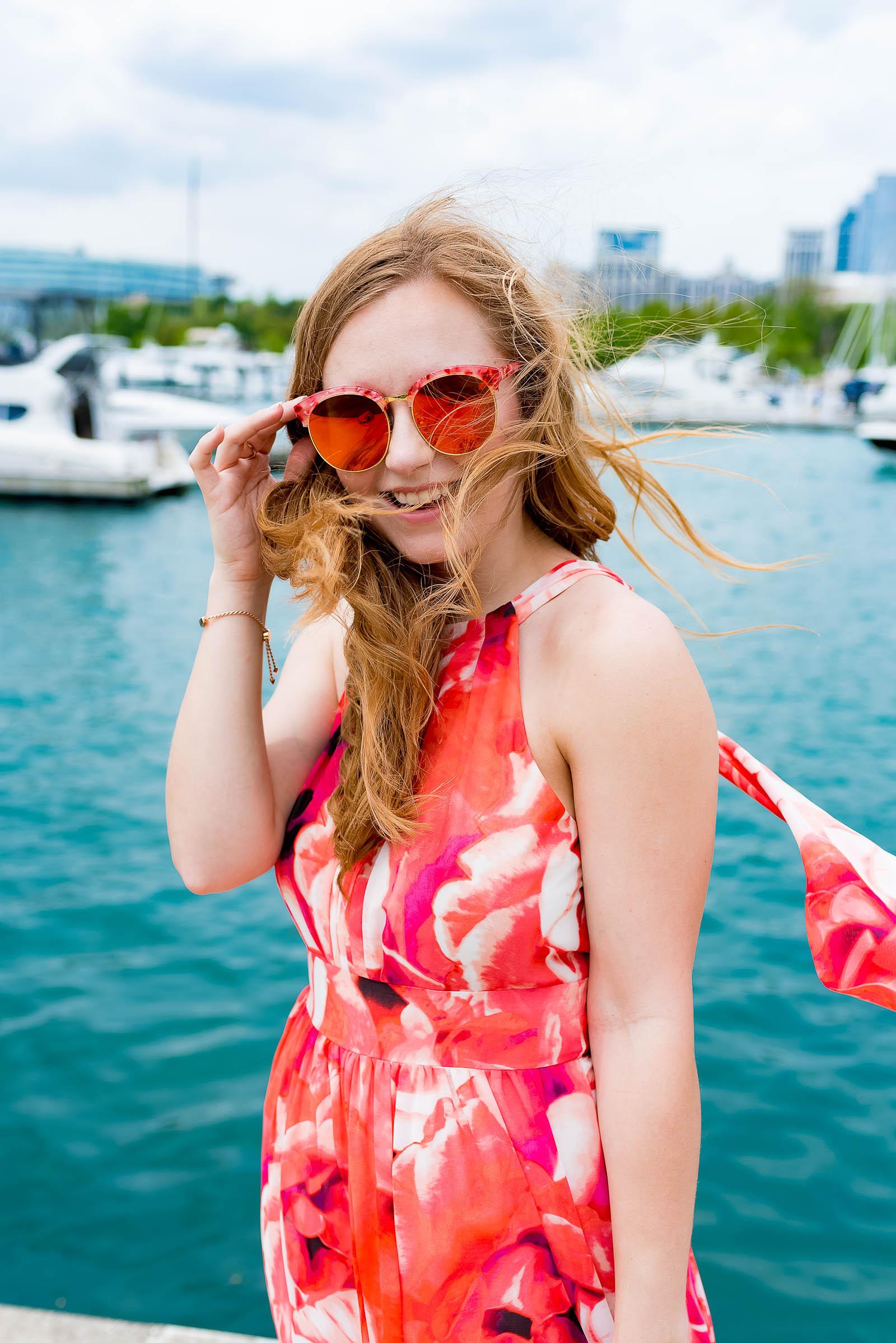 6. The "Wild & Free"
Sometimes this is just going to happen. You want to wear your hair down (bobby pin headaches are the worst) but you know the humidity will make it curl and frizz instantly. Instead of fighting it, embrace it. I add a small dab of serum to my style and use some texturizer to play up the curls. It works well enough that I'm not embarrassed to be seen (like I would be if I'd actually tried to curl my hair with an iron or straighten it).
What styles do you rely on when the weather turns humid and hot?