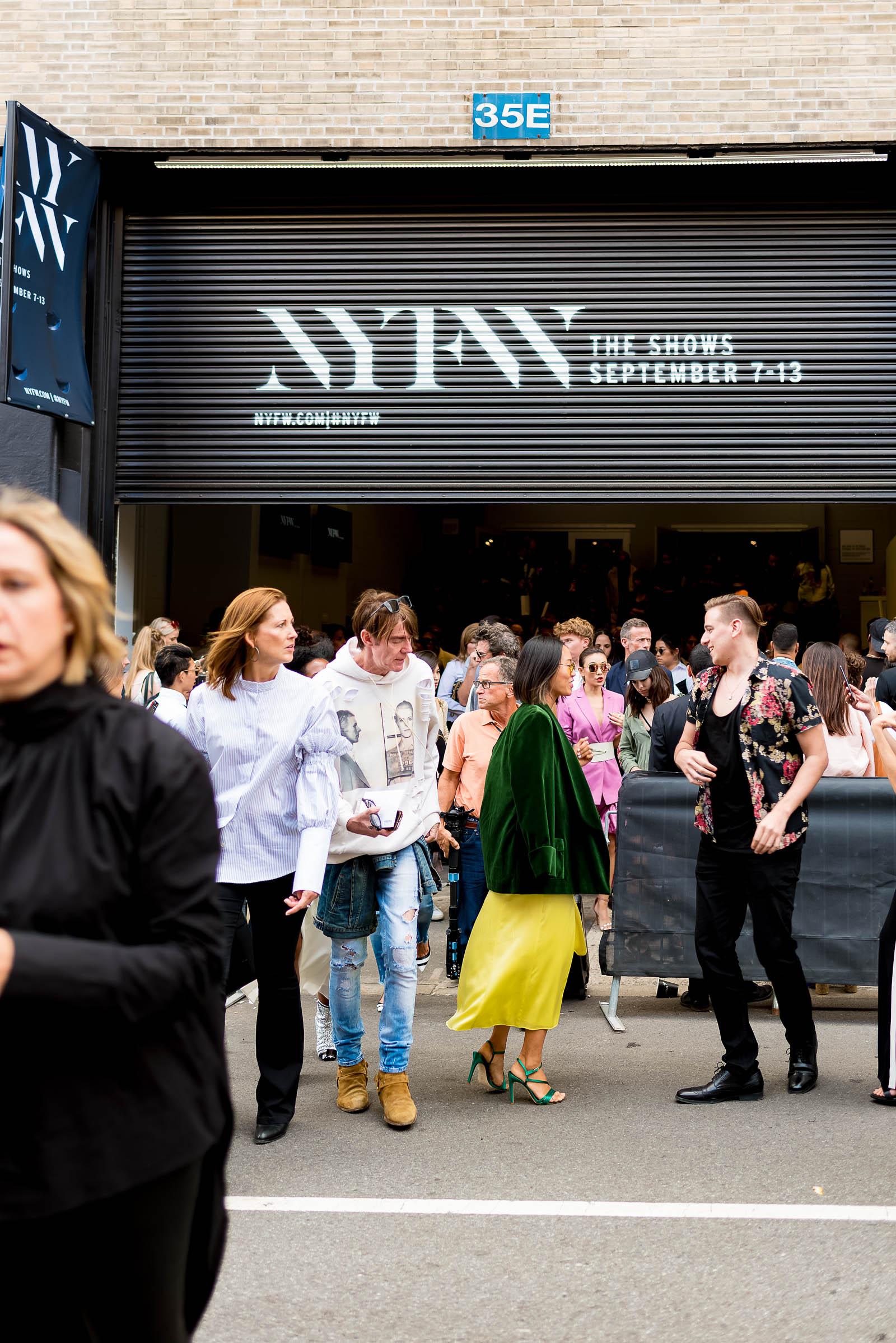 This year marked my very first year attending New York Fashion Week (NYFW).
After years of planning and having to cancel last-minute I finally got to tick "Attend New York Fashion Week" off my bucket list!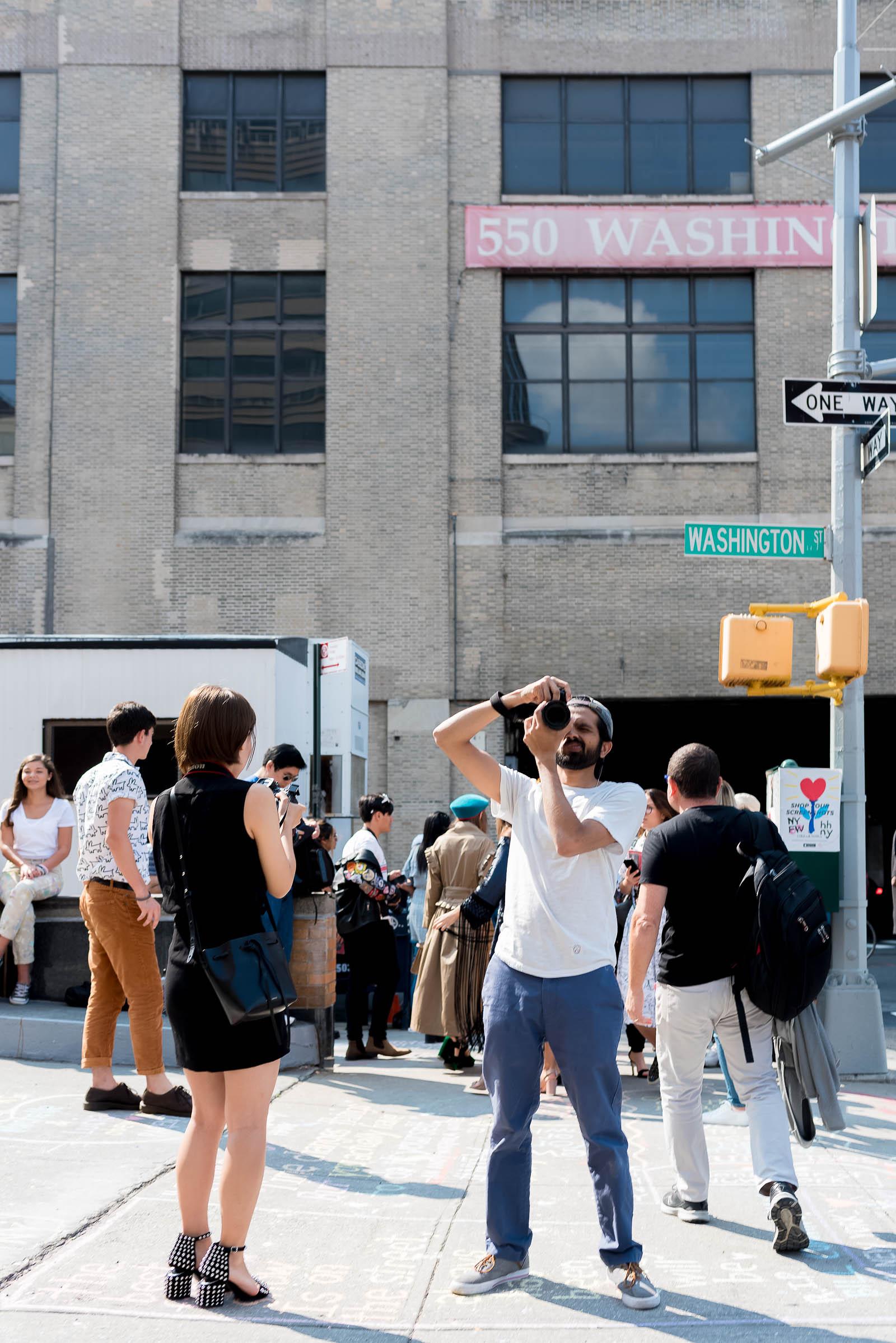 NYFW was all that I expected and a lot I didn't expect. I expected craziness, amazing amounts of outfit inspiration, and a whole slew of wild stories. But nothing can prepare you for the true craziness that is Fashion Week. You really have to see it to believe it!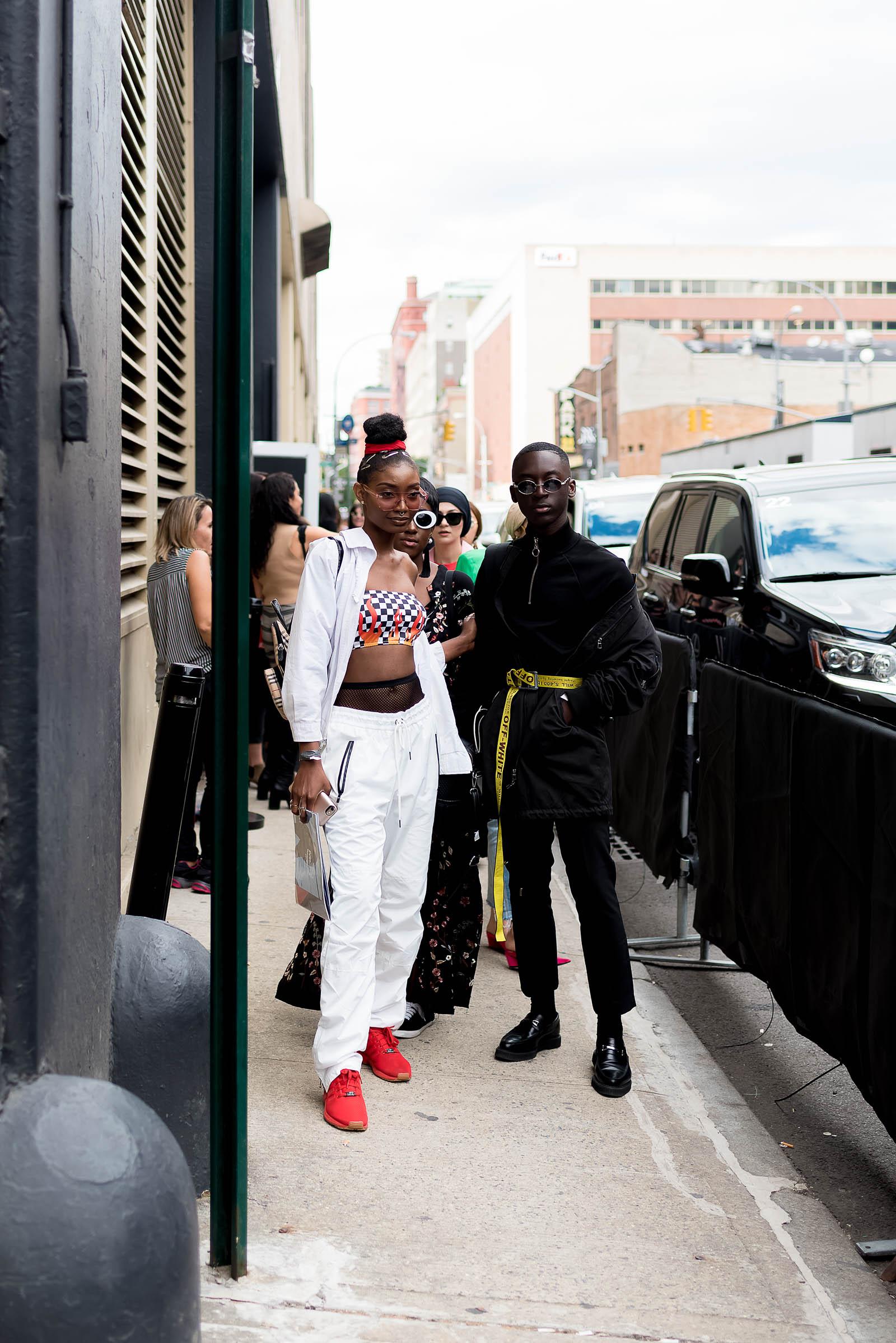 But far and away the very best part was -- of course -- the street style. Some of the most amazing, colorful, impactful, and creative outfits I've ever seen. The sort of things women in Chicago wouldn't have the guts to wear. The sort of things that remind you that fashion is more than just an endless stream of marketed materialism.
Fashion is -- at its core -- a way of self-definition.
A way to express yourself without words. A way to embrace your own creative genius. Every moment I spent patrolling the NYFW streets left me hankering to get into my closet and start remixing my pieces in new and innovative ways.
And it'd be downright selfish of me not to share all this incredible inspiration I've discovered with you too! Because while the NYFW experience certainly isn't for everyone, the street style inspo absolutely IS!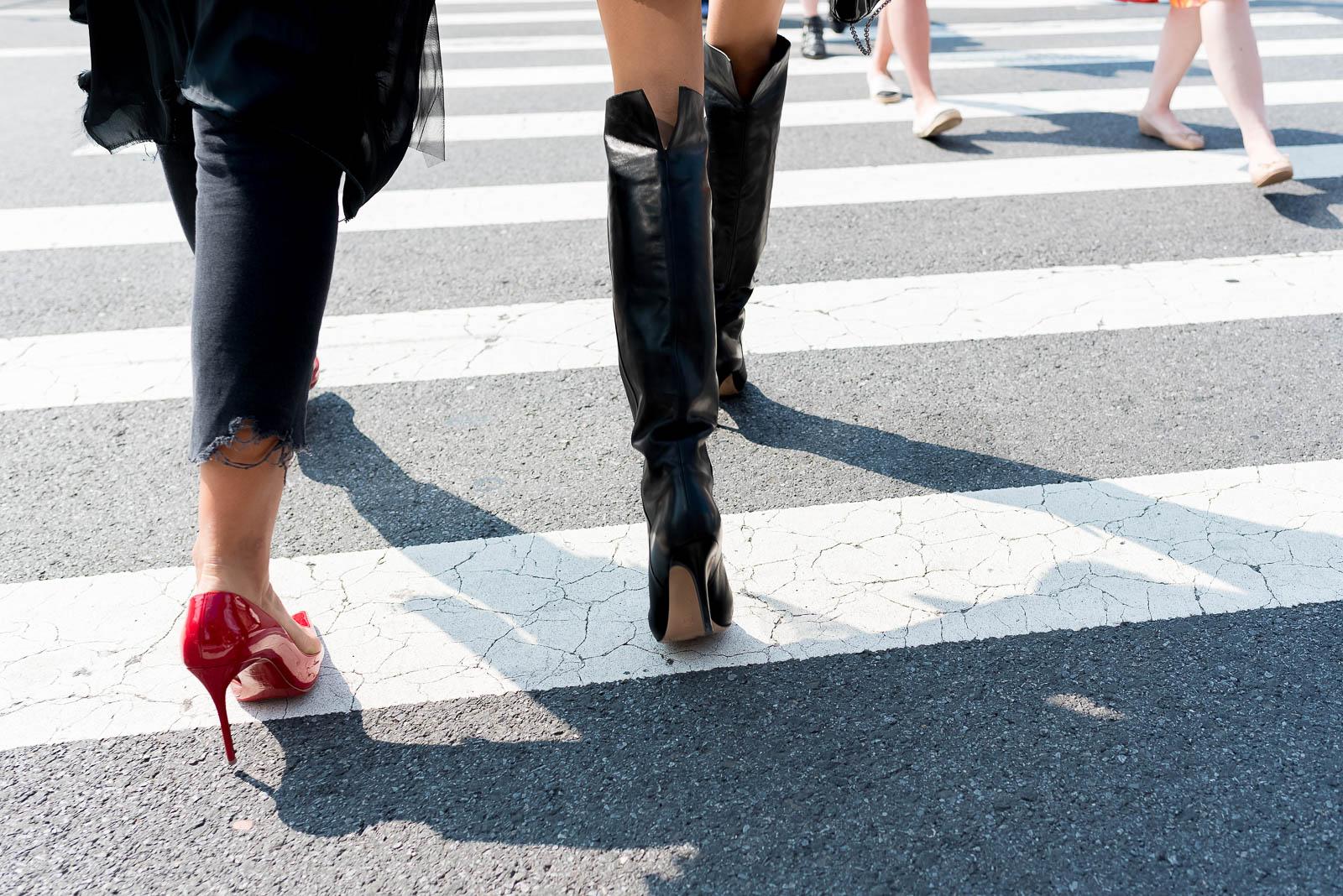 The Best Street Style Trends from September 2017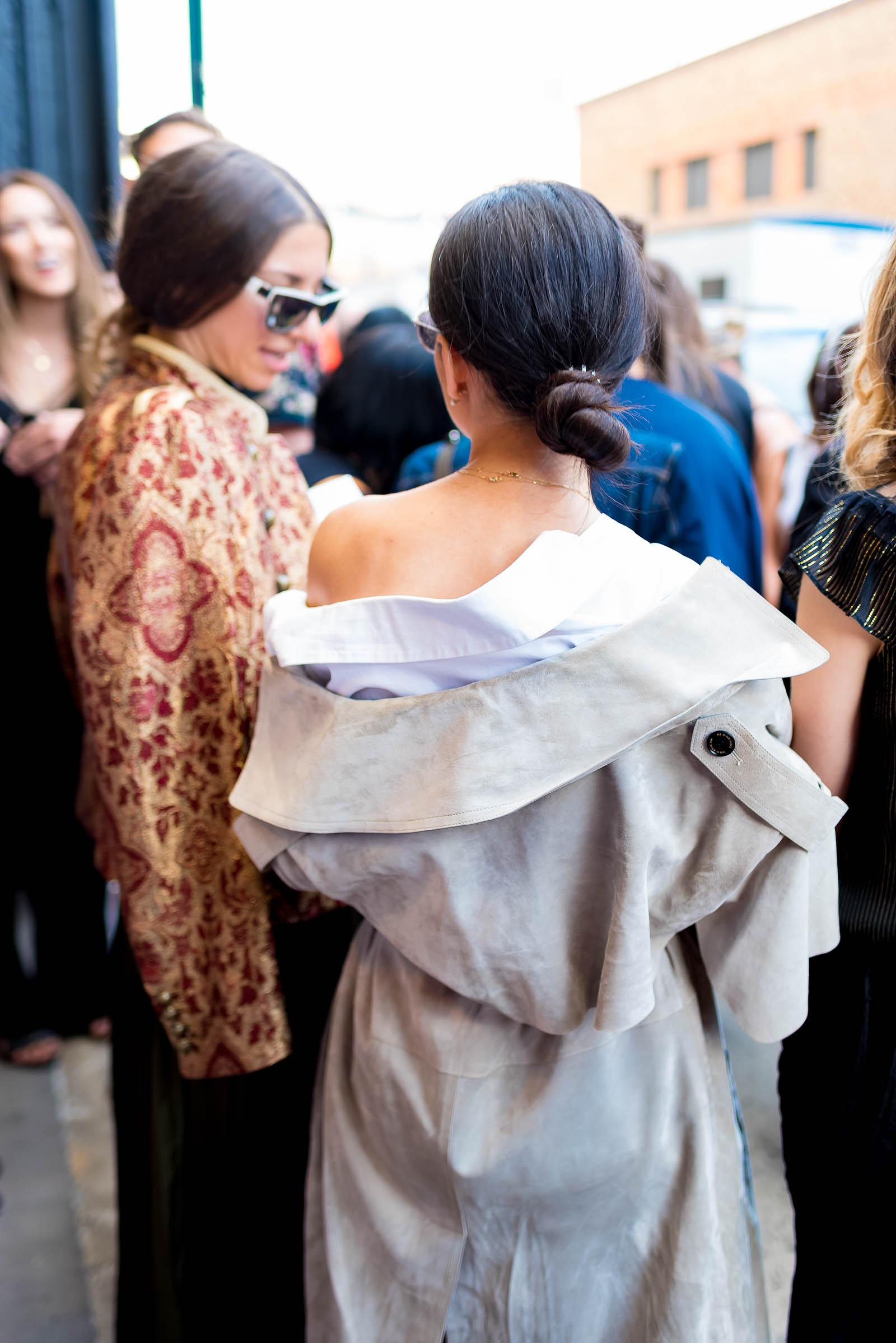 1. Suede Trench Coats
Suede Trench coats were everywhere at NYFW this year. The luxe fabric update on this classic silhouette feels modern and at the same time timeless. I've had a suede trench in my closet for over two years now (seen here and here) and expect to wear it for years still to come.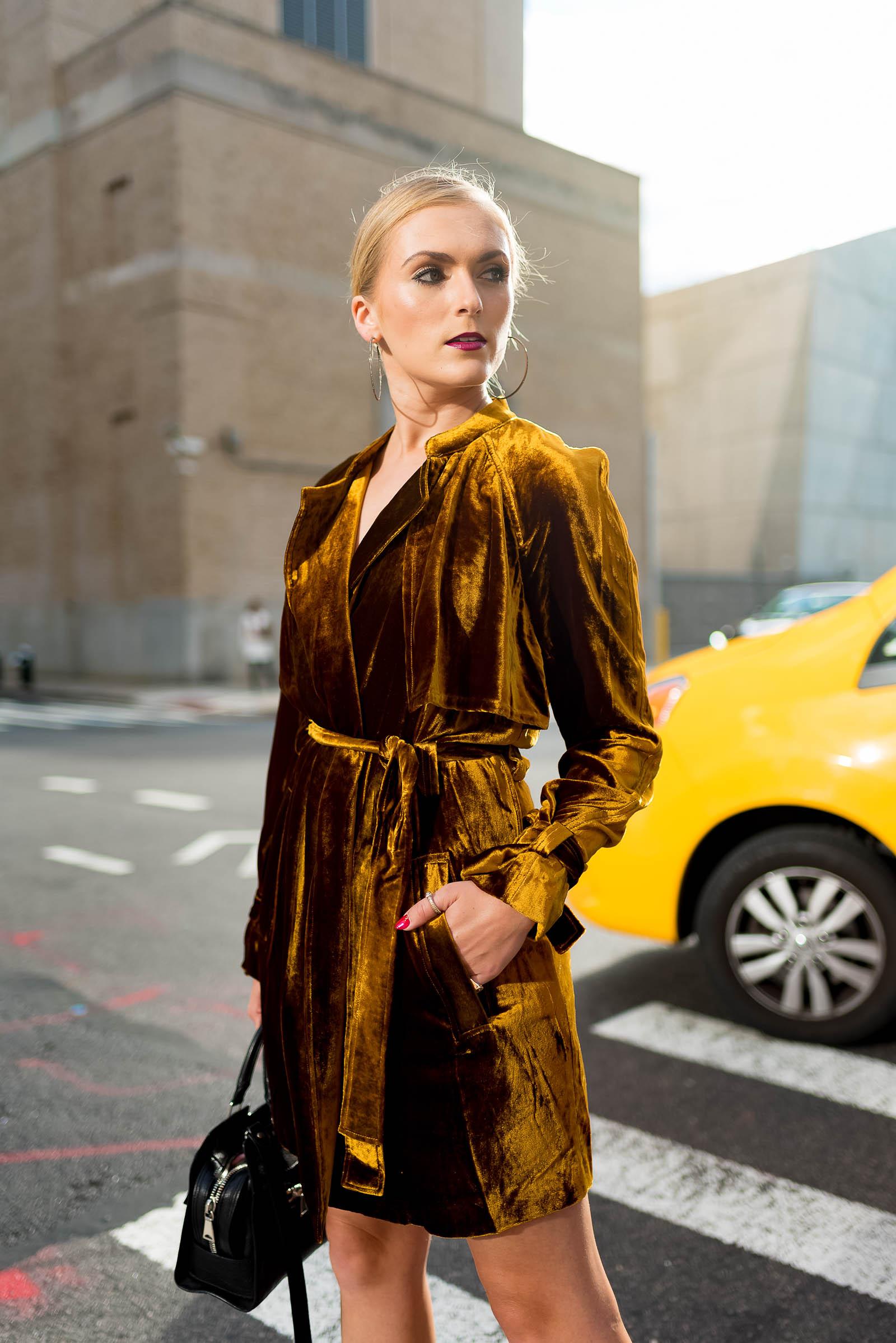 2. Velvet
Fall's sexiest fabric was by FAR the most popular NYFW trend we saw on the streets. Velvet pumps, dresses, blouses, pants, bags, AND gloves were EVERYWHERE. And isn't it easy to see why? Almost anyone can rock this trend with ease and sophistication!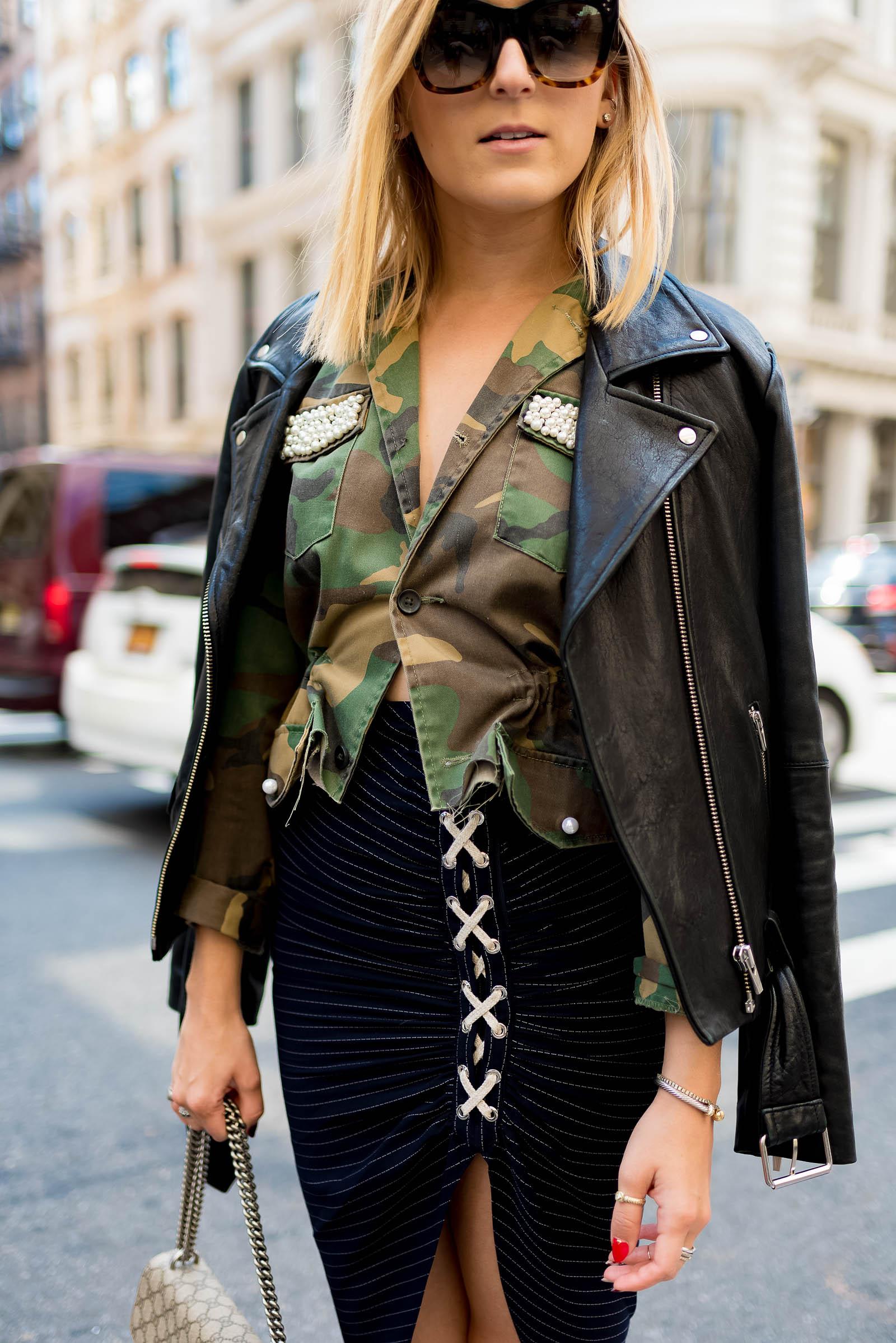 3. Military Accents
After all the spring and summer femininity, fall is certainly a return to the more masculine side of things. The most popular being the oodles of military accents from jackets to combat boots to camo-printed anything. Embrace the more utilitarian lean of fall with this trend (but pair it with something feminine to be sure to look chic, not 'combat-ready').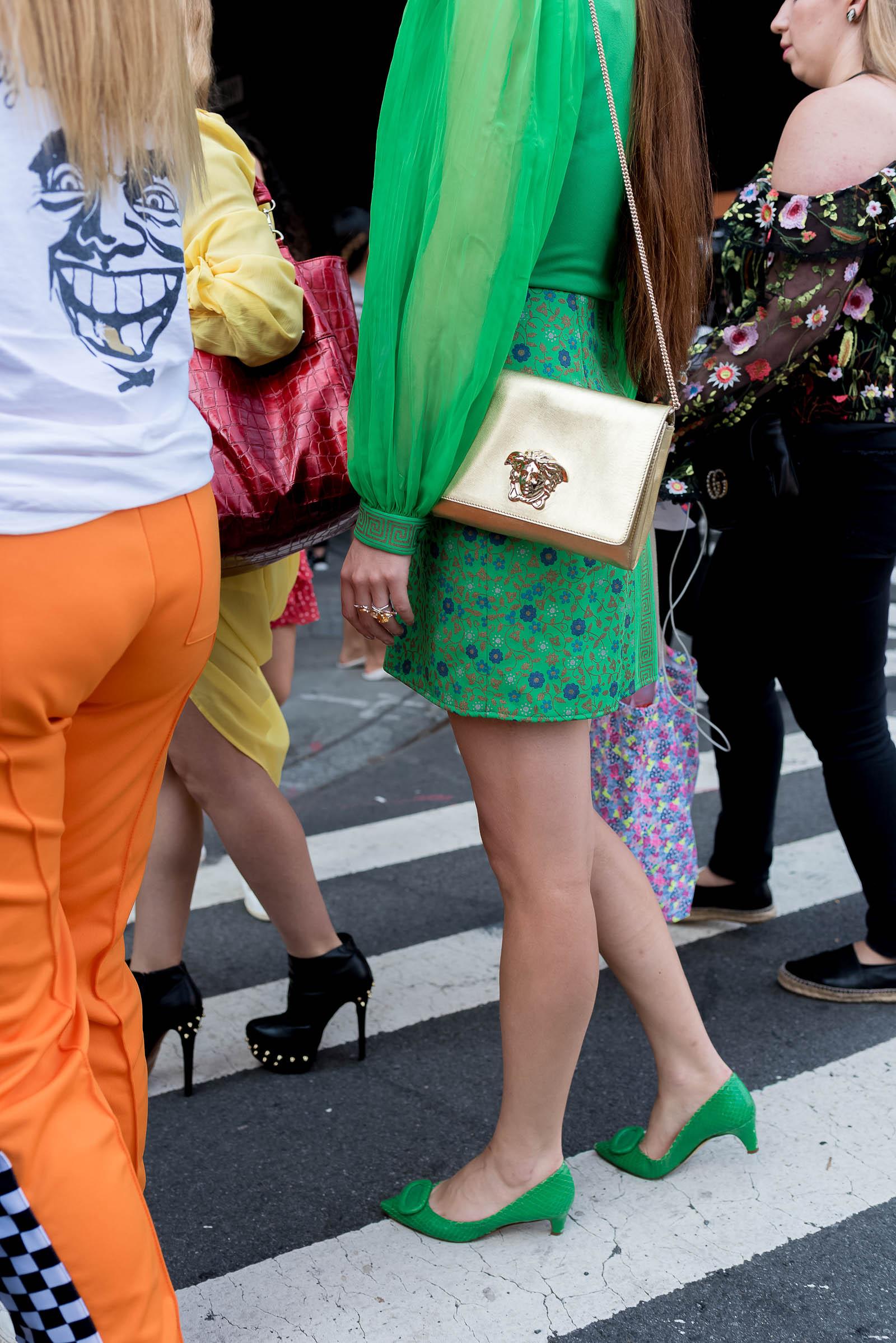 4. Green
All green, all day. My favorite color made some major appearances on the NYFW streets. Kelly green, emerald, forest... each and every hue was wildly and beautifully interpreted for fall!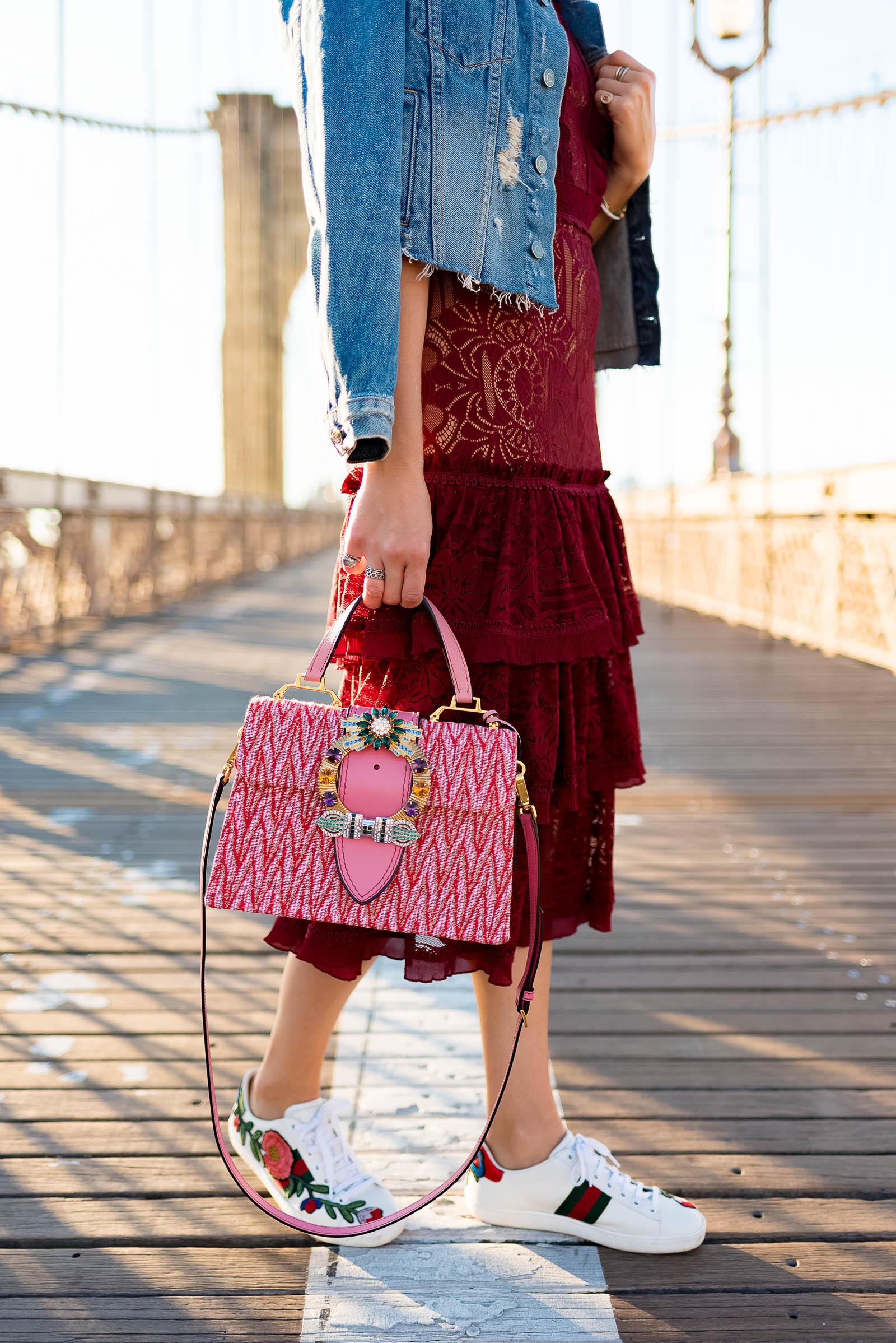 5. Embellished Sneakers
Last year's hottest trend is still running strong. Embellished sneakers are the perfect combination of casual and glam. Pair them with dresses, jeans, kimonos, striped trousers... anything really for a comfortable yet chic look that's sure to be copied and remixed for several more seasons to come.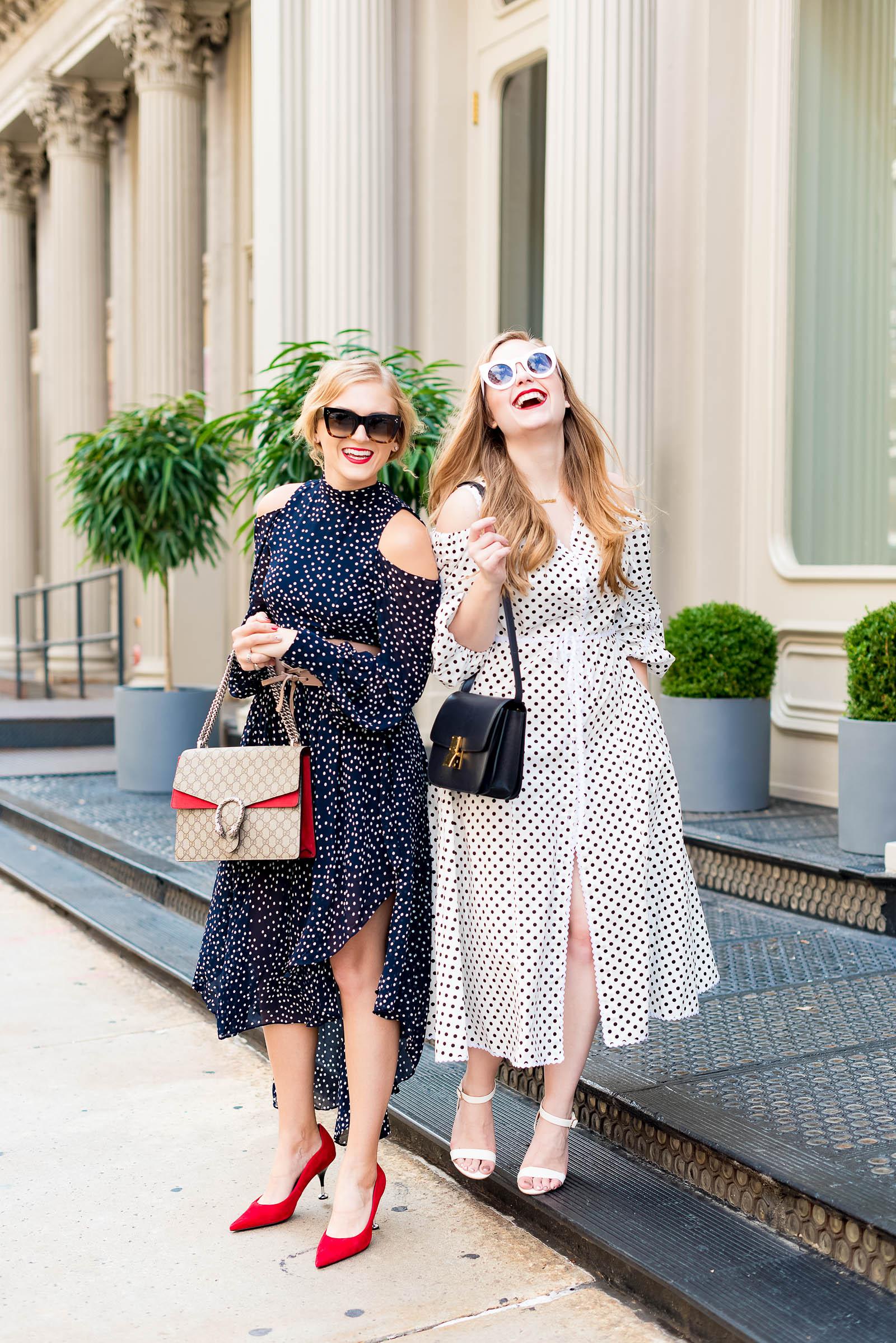 6. Polka Dots
For much of my life I've considered polka dots to be a spring print but there's something about this spotty look that everyone seems to be craving this fall. Ali and I -- without know it -- both brought polka dot dresses for our NYFW looks! And what's better than one polka dot? Many, many polka dots!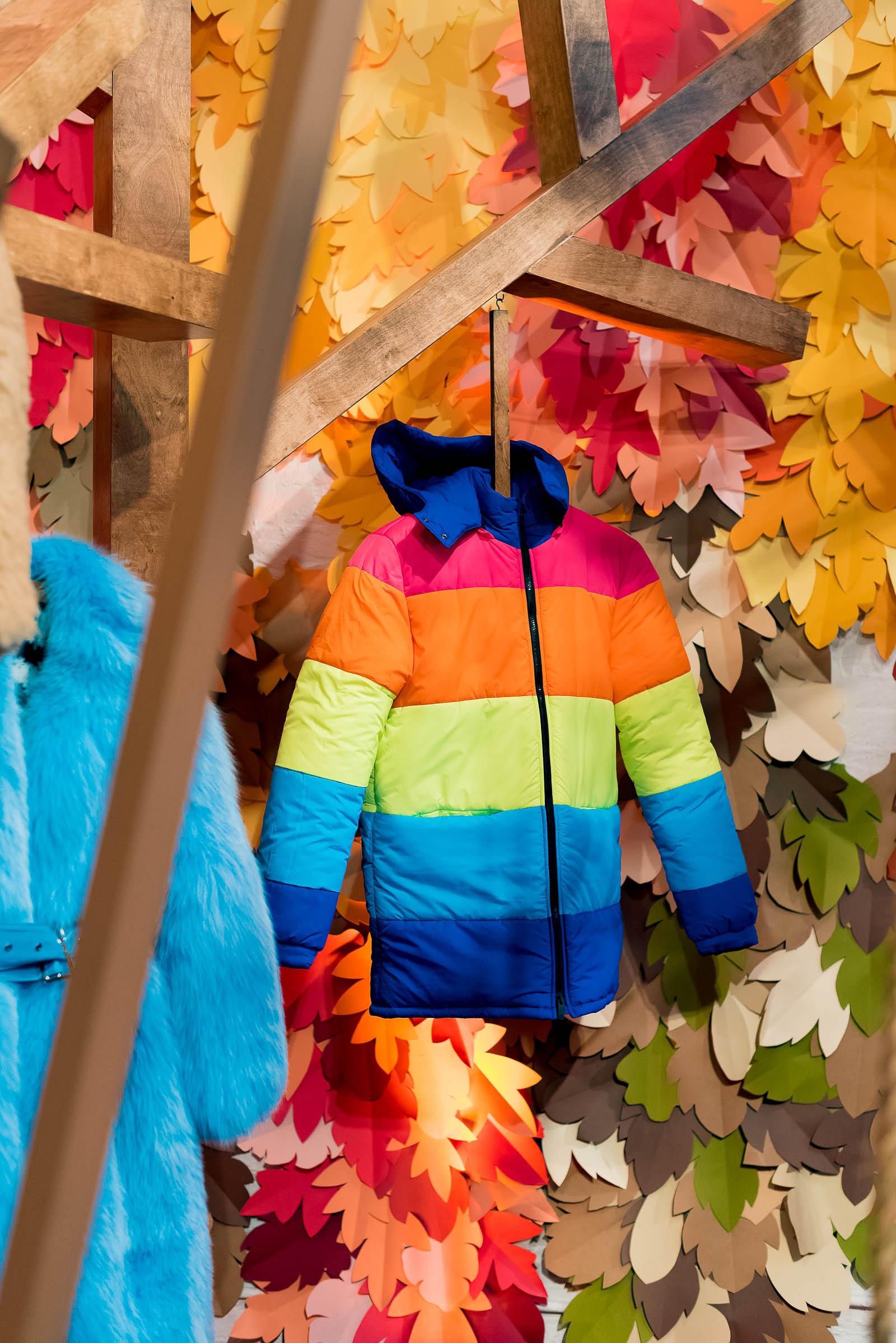 7. Bold Coats (especially fur)
The brighter, wilder, fluffier, and more impactful, the better. Fall is all about the statement coat whether it be a blue, cookie-monster-esque fur, a rainbow puffer, or just a killer silhouette with plenty of loud embellishments. We saw women everywhere swooning over these statement-making coats. And how great that this trend is sure to follow into the cold, winter months too?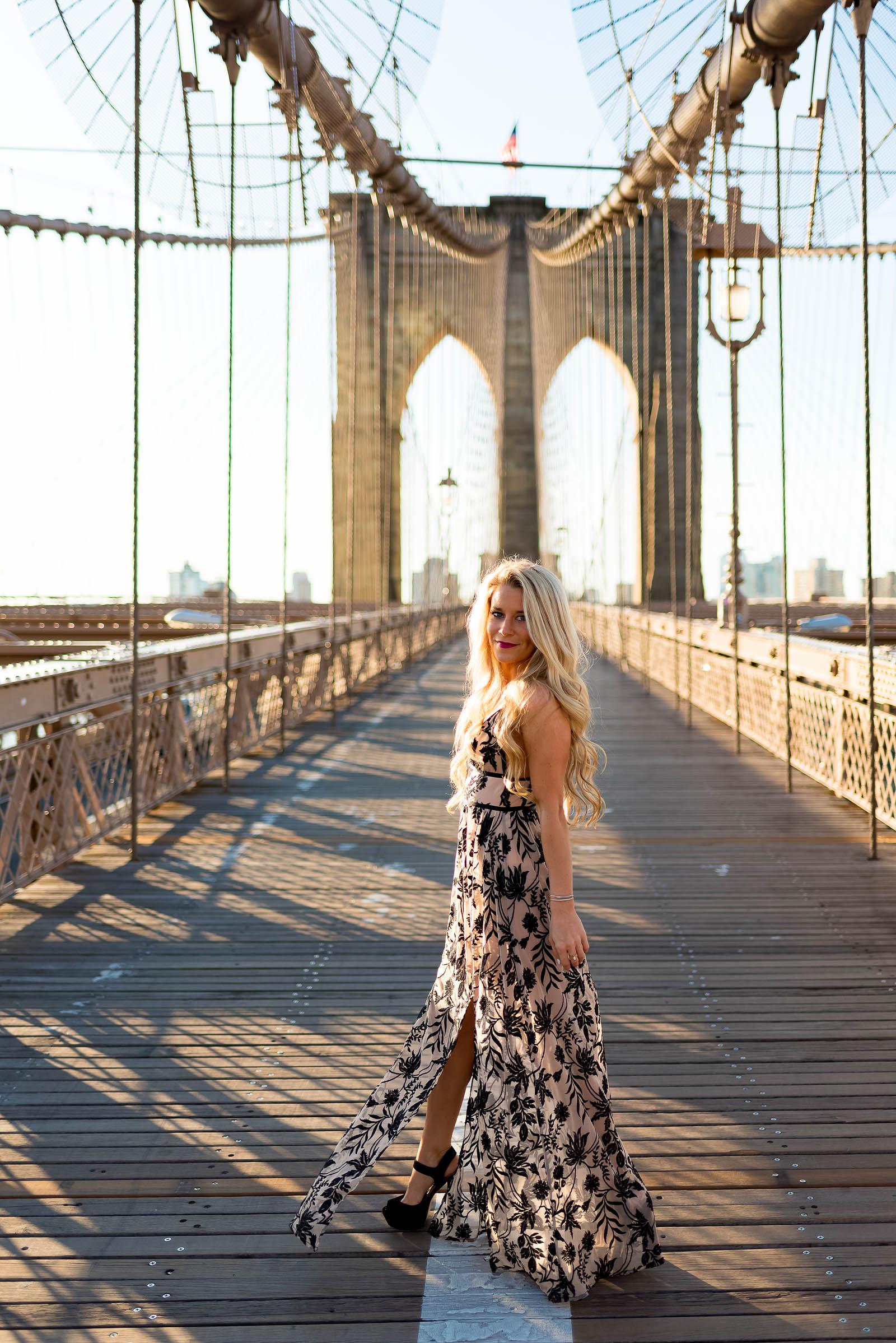 8. Sheer Accents
There's something so subtly sexy about sheer fabrics. And they were EVERYWHERE for NYFW. Sheer pants layered under dresses, sheer maxis (like Olivia's gorgeous one here), sheer blouses... Sheerly Heaven!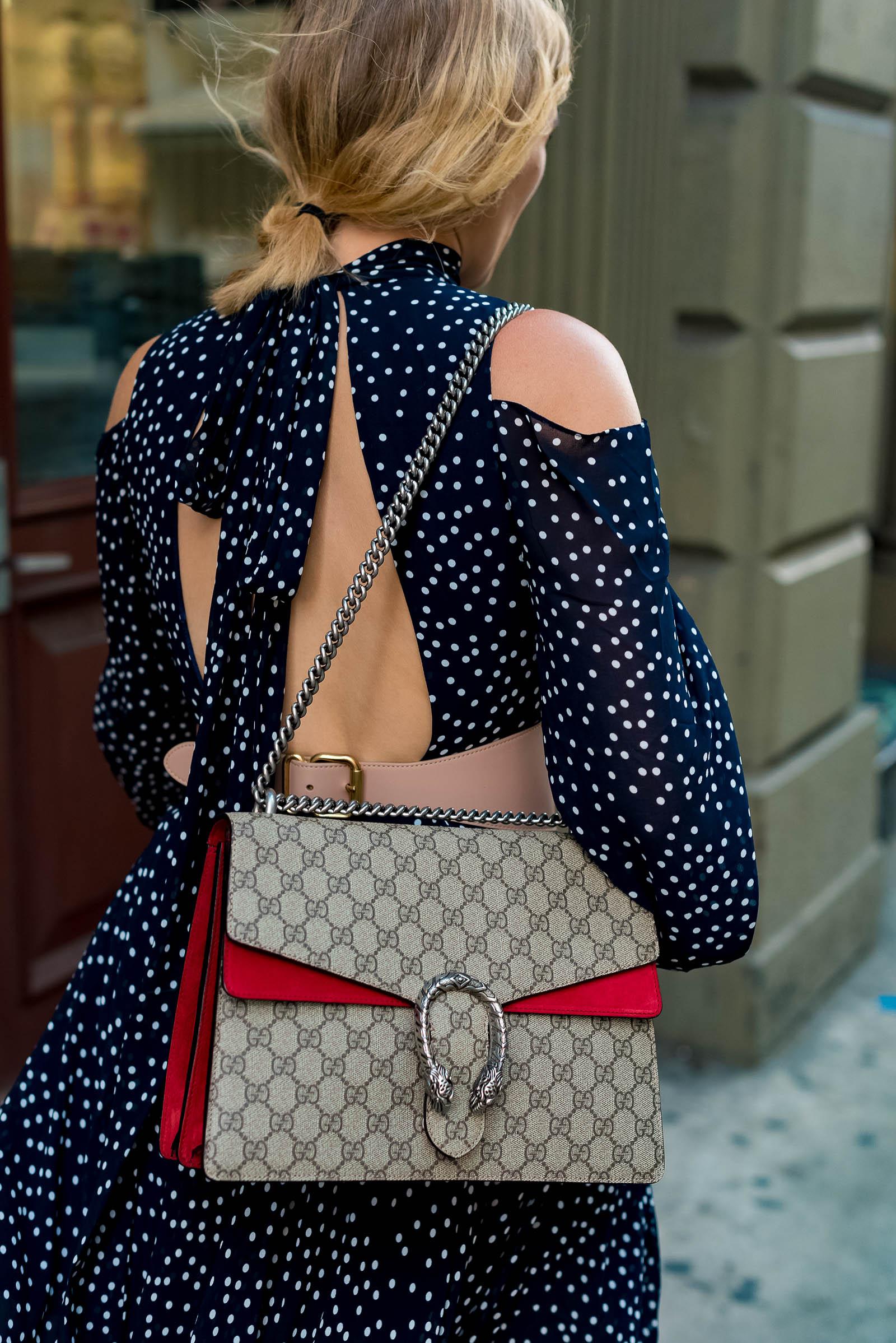 9. The Gucci Dionysus
Last year's 'it' bag is still running strong at NYFW this season. All shapes, sizes and colors were represented (with all sorts of gorgeous embellishments too). I've been obsessed with mine for well over a year now and I'm so thrilled to see this investment making a huge comeback this fall.
10. Mules
Fall's easiest shoe is also it's chicest. Mules were everywhere inside and outside the catwalks at NYFW. Easy to wear with everything and such a fun way to add a statement accessory to a more basic look!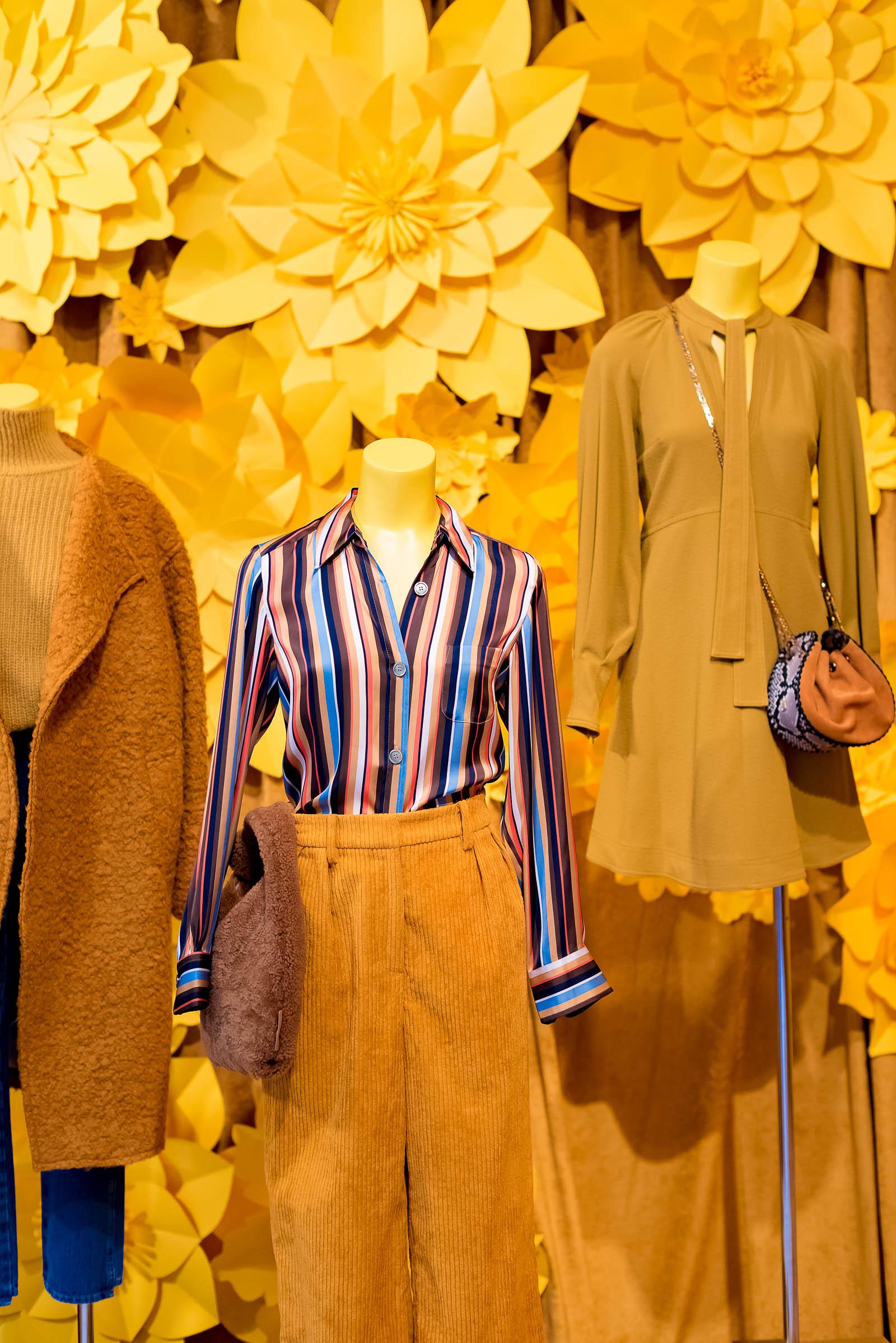 11. Mustard Yellow
The hippest hue for fall. We saw mustard yellows EVERYWHERE. Half the parties we attended were decorated in mustard yellow! It's a rich, vibrant color that easily integrates into most fall wardrobes.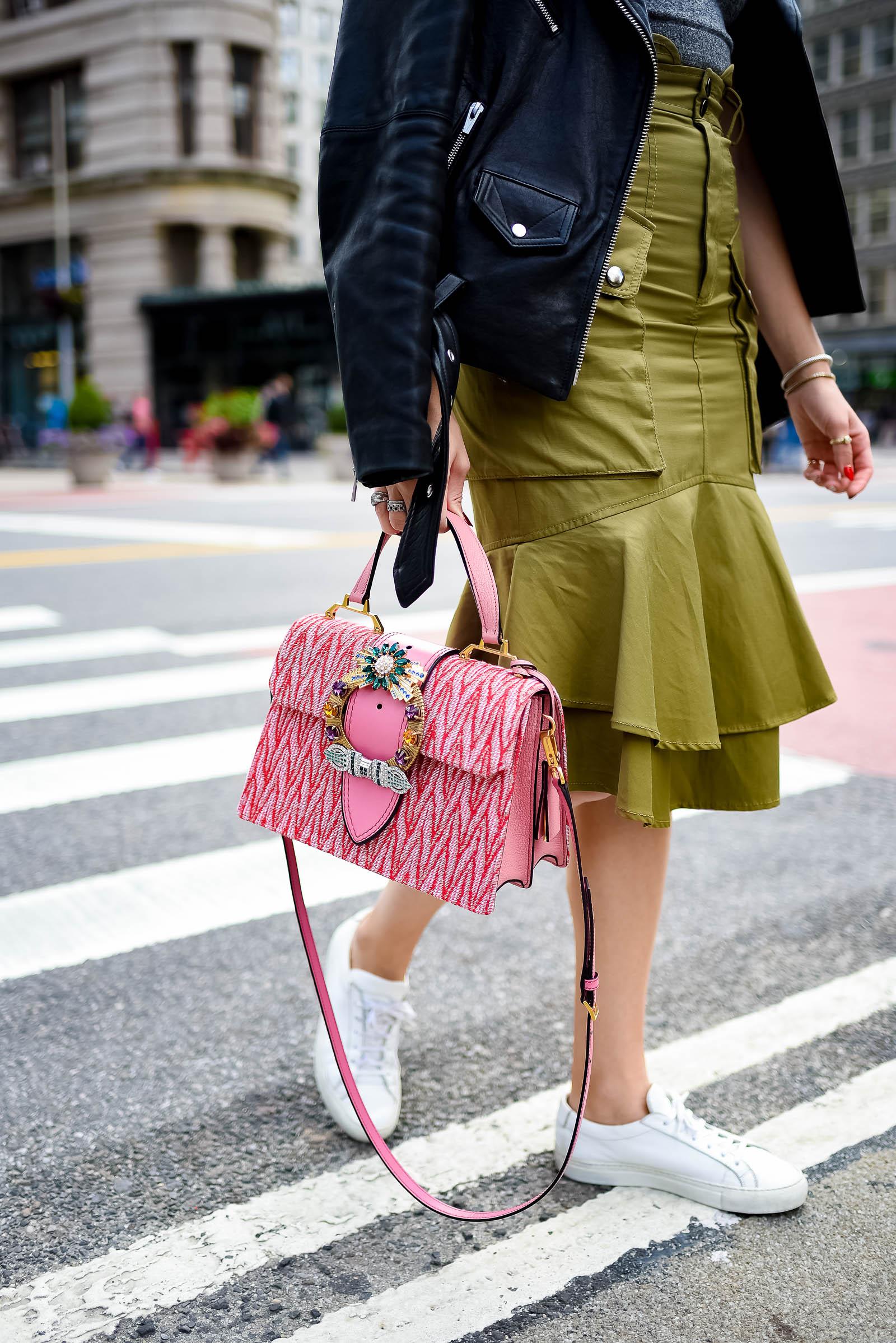 12. Ruffles and Frills
So perfectly feminine and a great balance to so many of the masculine trends coming out this fall. Ruffles and frills add the perfect amount of sass and sophistication to just about any look -- pair it with more casual pieces like Ali did with her sneakers for a surprisingly chic combination.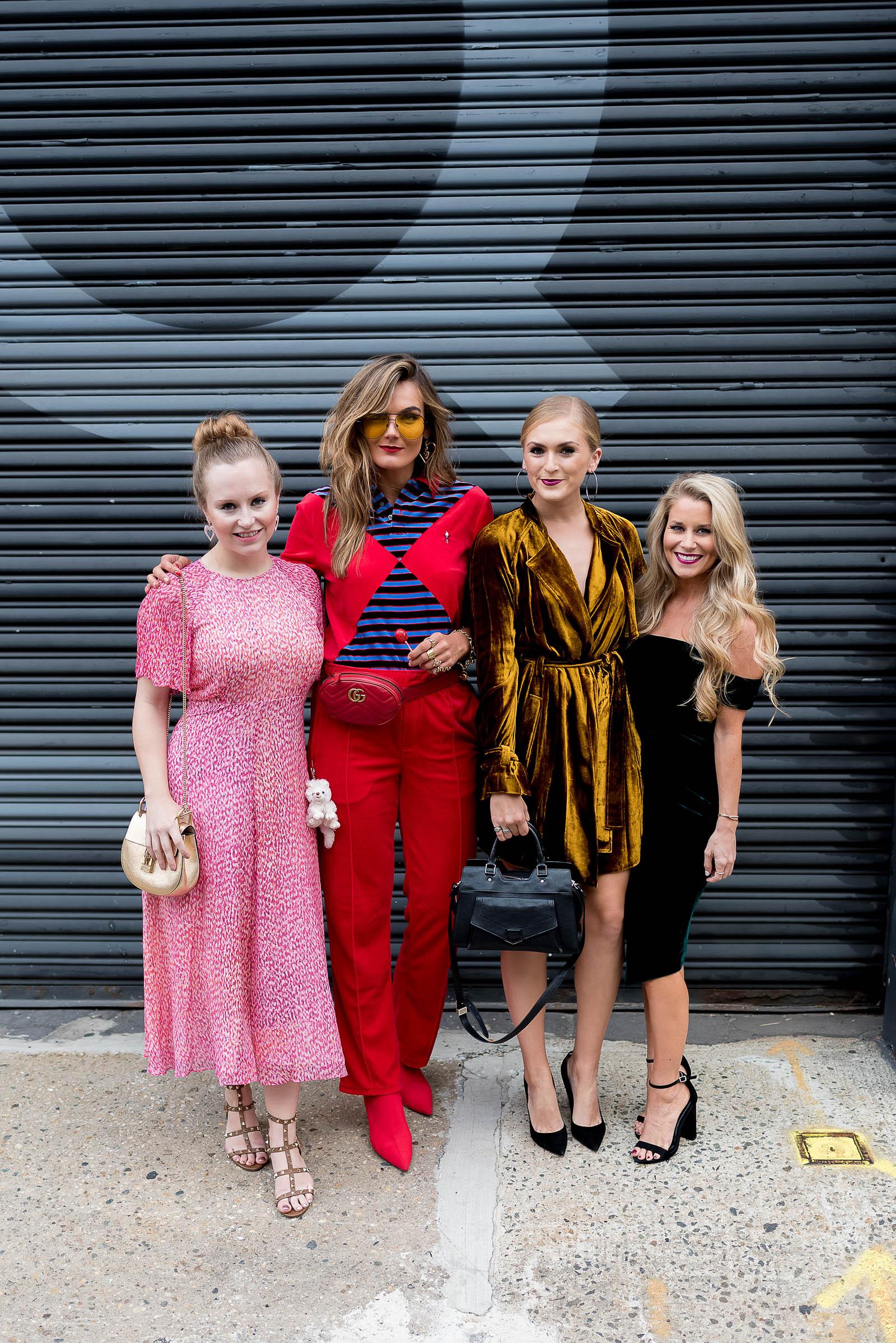 13. Head-to-Toe Red
Red from top-to-bottom, head-to-toe. Fashion designers and bloggers were sporting this stunning hue everywhere. And after seeing it so much on the streets, I'm just itching to create an all-red look of my own!
14. Power Plaids
The season's most popular print, along with polka dots! Tweed, plaid, checked, and ginghamed blazers, blouses, and skirts were everywhere. Embrace a little back-to-school in your fall wardrobe with a powerful plaid statement piece!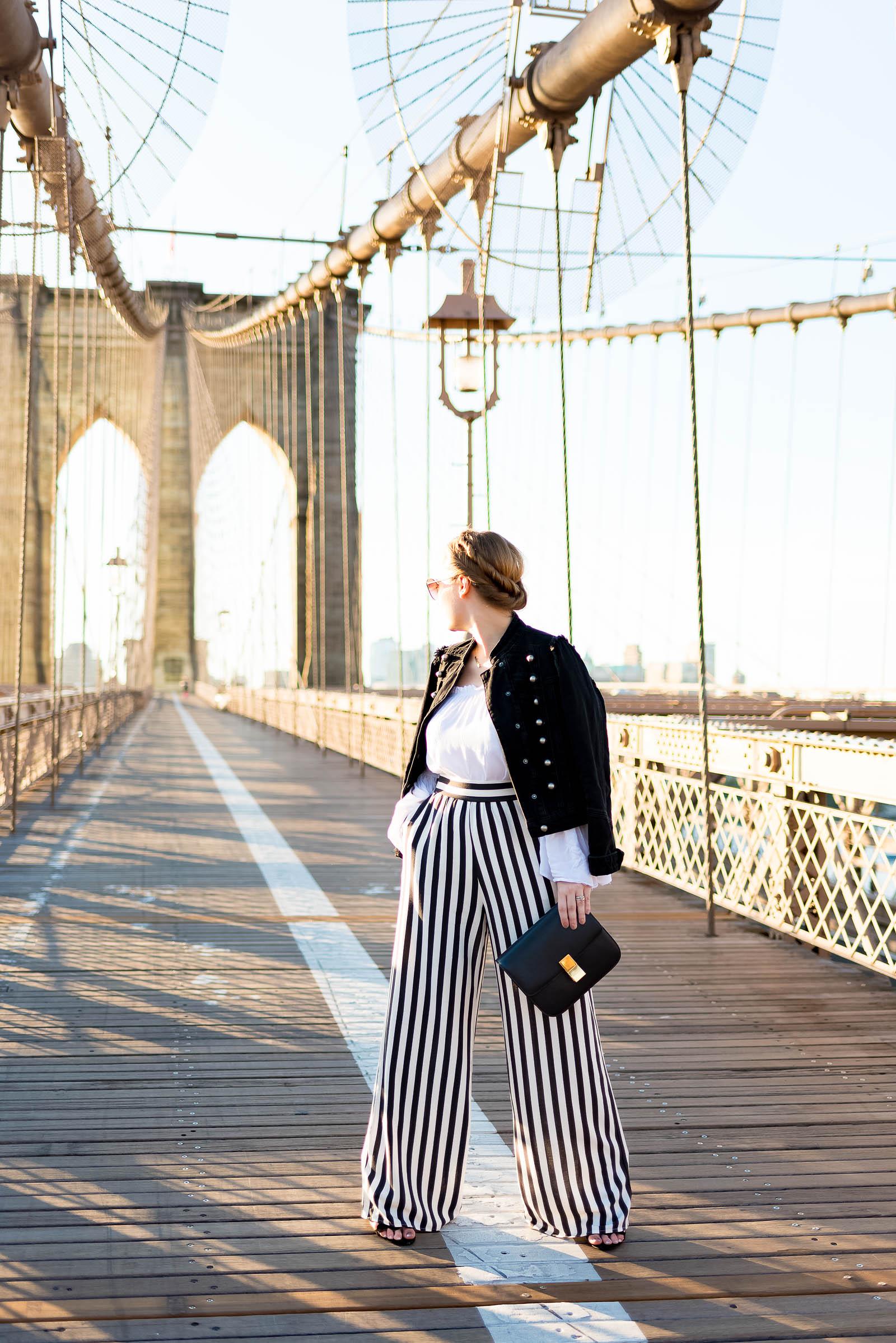 15. Striped Trousers
Undoubtedly my favorite trend from NYFW. I've coveted a great striped pair of trousers for what feels like ages and finally pulled the trigger on this gorgeous BCBG pair. I saw so many other girls sporting the same trend and didn't mind in the least! Why? Because it's the sort of gorgeous, graphic trend almost anyone can pull off, regardless of body type or personal style!
THE BEST OF NYFW STREET STYLE TRENDS || SEPTEMBER 2017
---
Pin your favorite looks and be sure to leave a comment below on your favorite trends and your least favorite ones!
Which NYFW trends are your favorites for fall?